It's been a while! My name is Zumi, and I have been participating in an internship program at Wander Compass Beppu (Tourist Information Center in Beppu) since September in 2022. It has been about 6 months since I wrote my first article. Time flies and this article will be the last article. I have introduced the people of Beppu in the first and second article. This time, I would like to write about what I have learned through meeting people of Beppu. So, here we go!
People of Beppu and Totsukawa Village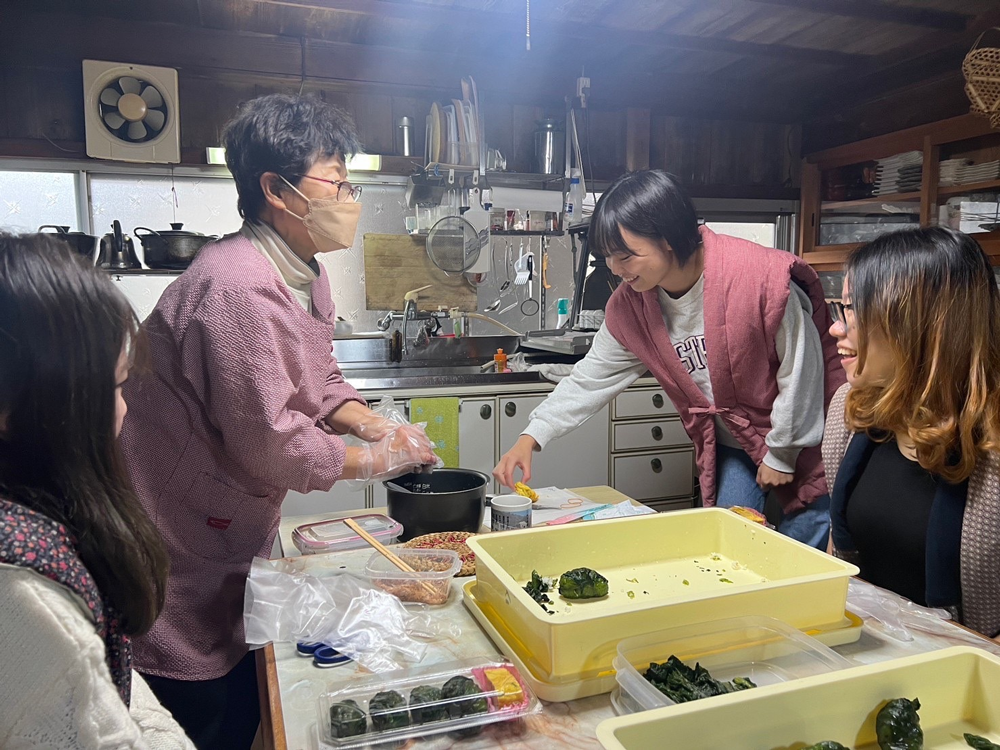 In November, we went on a five-day fieldwork tour of other areas, not in Beppu. The purpose of this fieldwork was to expand our perspective. It may help us to find out more attractions about Beppu. We visited Nara Prefecture. In the five days of the fieldwork trip, I spent three days in Totsukawa Village, which is the largest village in Japan. Looking back on this visit, I had lots of memories when I communicated with people there. What words I express about the people of Totsukawa Village are "strength" and "toughness." Being far from an urban area, I could see their strength to survive and live on their own, no matter what happens.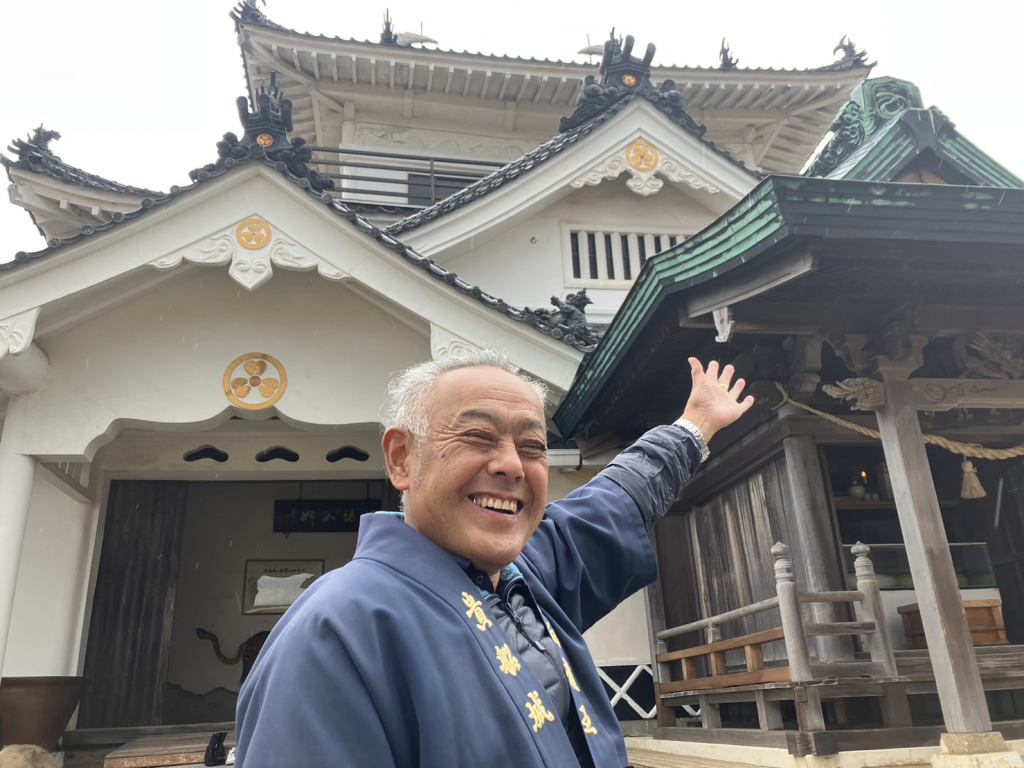 What words would suit the people of Beppu? Looking back on my memories of the people I have met through my internship, the words "warmth" and "powerful" came to my mind.
First, let me talk about "warmth". When you visit tourist spots or restaurants in Beppu, you will be warmly greeted by the owners. For example, Mr. Saruwatari of Kifune Castle waved to us as we left until we were out of sight. The staff of Kamado Jigoku also welcomed us with their wonderful hospitality and smiles. I have had many experiences that have warmed my heart as I have interacted with the people of Beppu. That is why the first word to describe the people of Beppu is "warmth".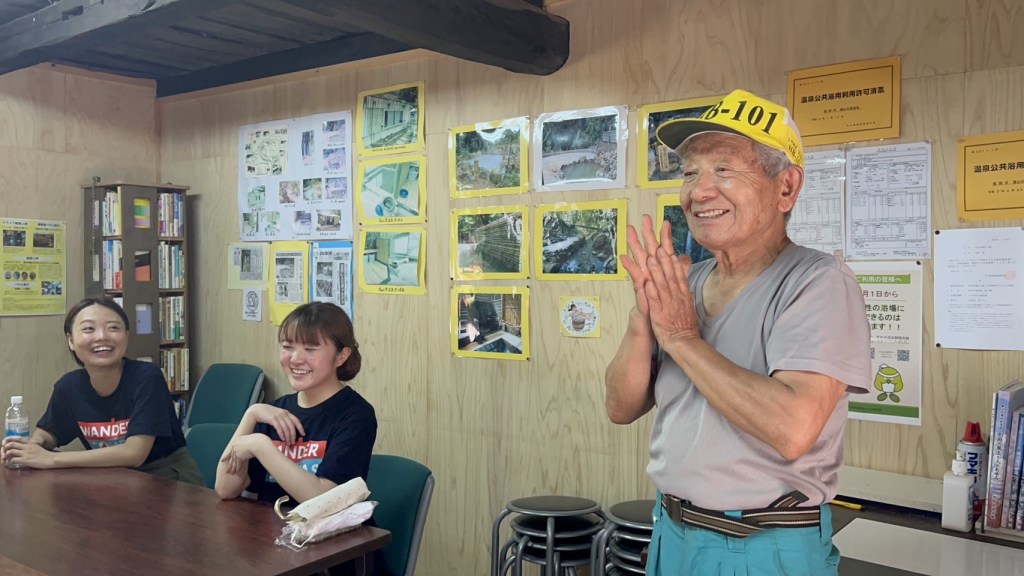 The second word is "powerful". People of Beppu are always positive and willing to adopt a new style. For example, Mr. Tsunematsu, the owner of Yuyama-no-sato, has been working on his own mountain to build a hot spring. In addition, Mr. Takasaki, the owner of Sabo Takasaki, is planning a walking tour and morning markets to revitalize the Asami area. Meeting people in Beppu and feeling their energy, I was inspired to do my best as well.
It is interesting that the "character of people" is different depending on their region and environment, isn't it? It would be nice to compare their own region with other regions and discover both charms. If you are looking for a travel destination and would like to see the differences of the people's character from your region and others, please come to Beppu!
New side of Beppu by guide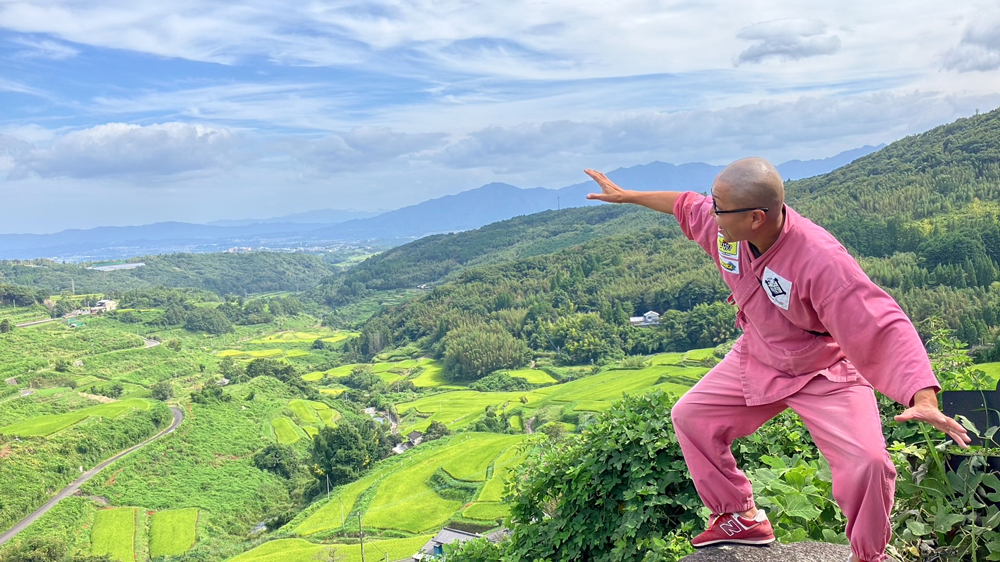 During this internship program, we had various opportunities to get guides in order to "get to know Beppu" from people who know Beppu well. One of the guides was Mr. Hanada, the owner of "In Bloom Beppu". He knows lots of Beppu's hidden spots. During his guided tour in September, he showed us new aspects of Beppu's rich natural resources, such as the Uchinari Rice Terraces. The Uchinari Rice Terraces are so beautiful with their greenery and cluster amaryllis. I had only visited the area around Beppu Station and the hot spring areas like Kannawa and Myoban, so it was a surprise to see such a rich natural landscape in Beppu.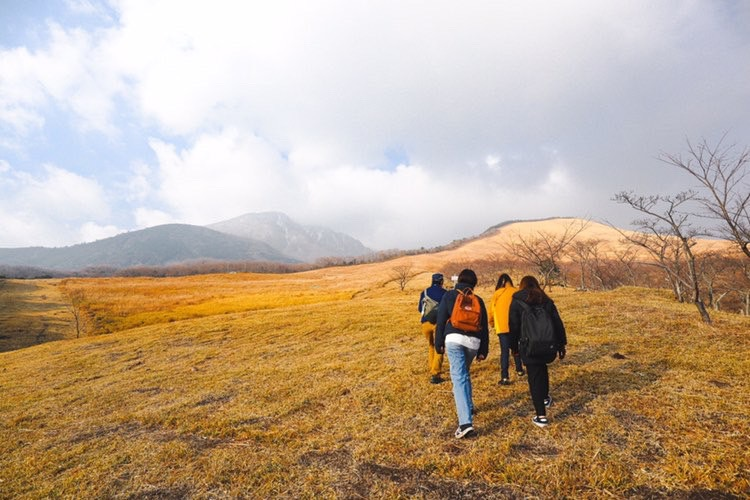 In January, we took a hiking trip on Mt. Ogi. We were guided by Kiriko-san, who runs a guesthouse called "Ekaki-no-ie". She told us about the city of Beppu that we had never known, including stories about the seasonal scenery, which she knew from her many walks in Beppu. One of the most impressive stories was about the scenery after the Mt.Ogi Fire Festival. Mt.Ogi Fire Festival is held once a year in April to let people know the start of spring. After that fire festival, the grass on the mountain was burned and turned black, and the cherry blossoms at the foot of Mt.Ogi are in full bloom. She says you can see a contrast between the black of the mountain and the pink of the cherry blossoms that you can't see anywhere else! I have lived in Beppu for two years and have yet to see it once, so I decided to definitely go see it next spring.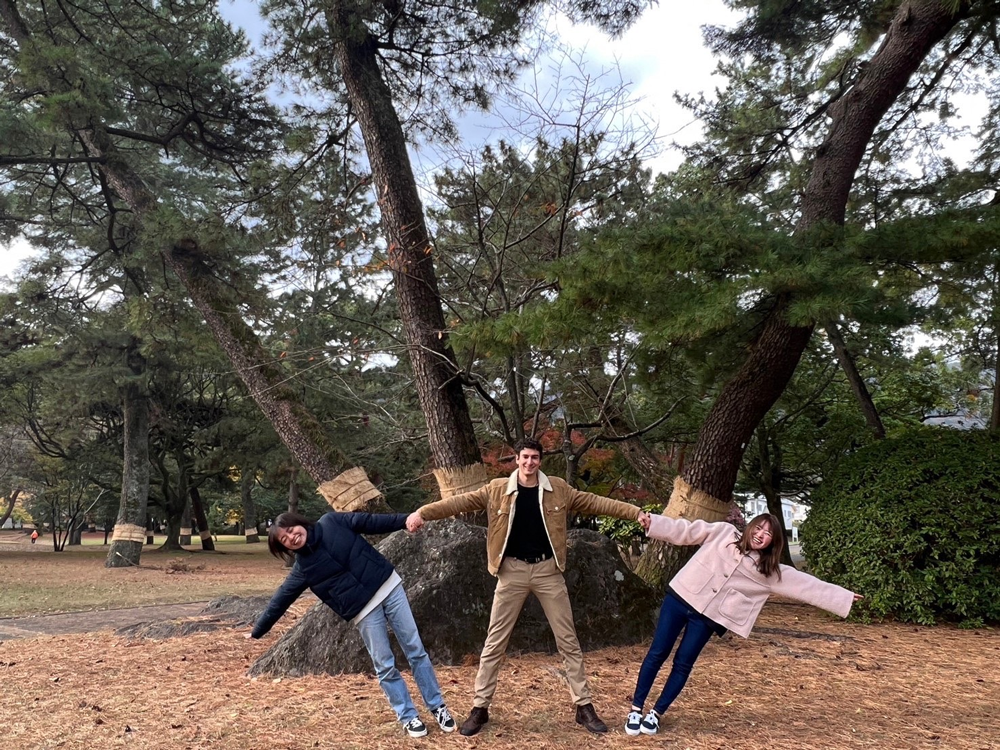 I had some opportunities to guide guests myself. One of the most memorable scenes was when I visited Beppu Park while guiding Jolan from France whom I met in Totsukawa Village. I would be the one to guide him to Beppu, but Beppu Park was different. He is well known about trees since he works in the forestry industry. He was very interested in the trees in Beppu park and told me about it. He asked me "What do you think this tree is? This one is … " and explained each tree one by one. Walking around Beppu Park while paying attention to the trees made the park look like something different for me. Even though I was the guide, I had a great time being guided.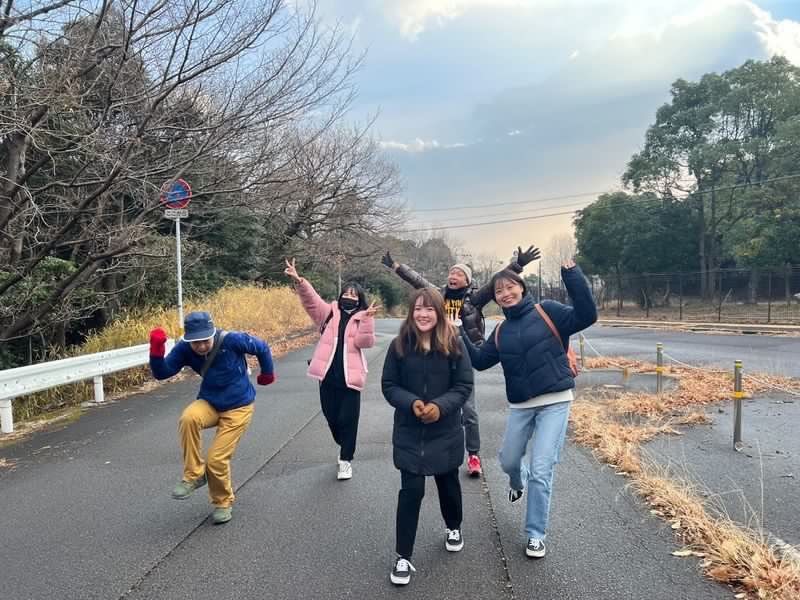 I have discovered that I can see a new aspect of the Beppu depending on the guide since I have been guided by many people. Mr. Hanada showed me the nature-rich side of Beppu. Kiriko-san knows the scenery of Beppu because she walks the entire city of Beppu. Jolan-san gave us the opportunity to learn about trees at Beppu park. As you can see, there is a wide variety. There are new views that can be seen only with a guide. Wander Compass Beppu also offers guided tours. If you are interested, please feel free to contact us through Wander Compass Beppu's Instagram!
Concierge at Wander Compass Beppu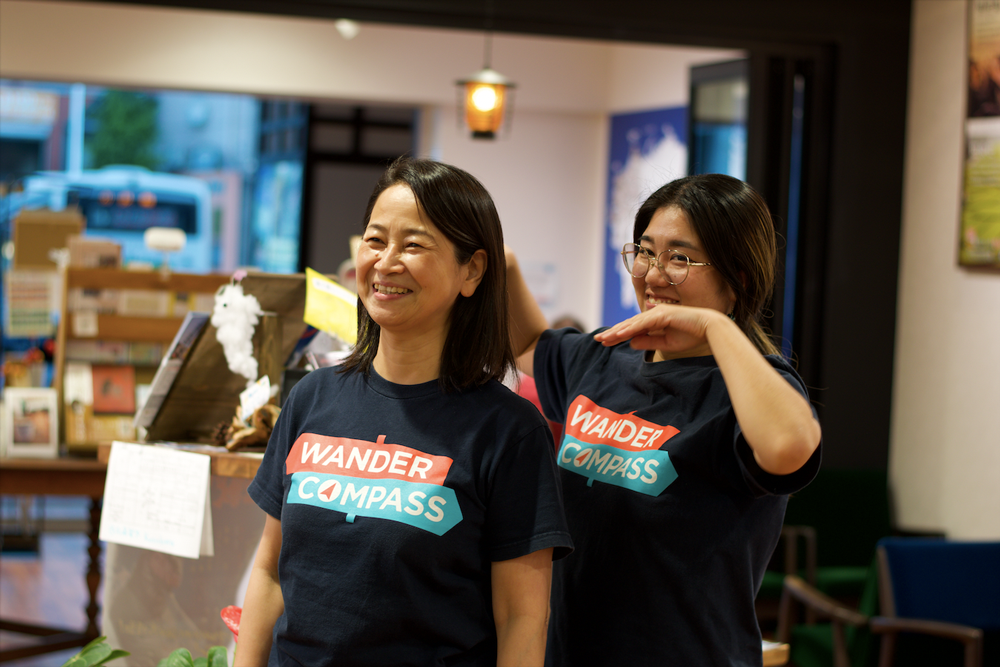 While working as a concierge at Wander Compass Beppu (hereinafter called "WCB"), I had many opportunities to interact not only with travelers but also with WCB concierge. They know everything about Beppu, and all of them are all very kind. When I asked them about recommended sightseeing spots, restaurants, and hot springs, they told me many things and even told me backstories and the history of the area. They are so kind to me and of course to travelers as well. While there are no customers in the information center, they are practicing multiple languages in order to talk to travelers visiting Beppu in Japan. They are always thinking about how they can make the traveler's stay more enjoyable. It was a great learning experience for me to see up close how they care about travelers. With such a friendly concierge, please stop by WCB when you come to Beppu.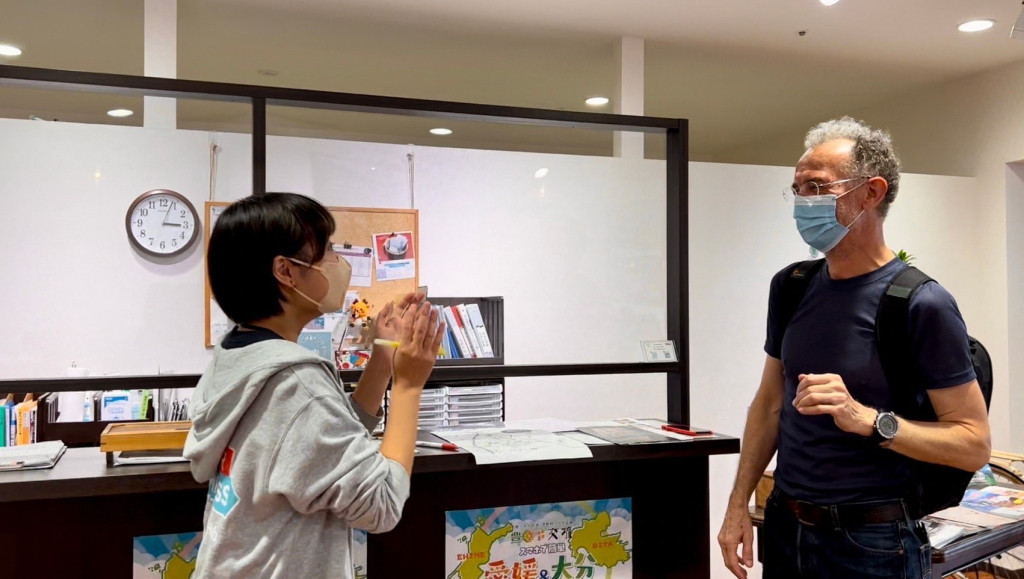 Beppu is a city where people are warm
Through my internship for about 6 months, I learned about the attraction of "Beppu people" and at the same time, my desire to share the attraction became stronger. Let me write a little about my thoughts on "people".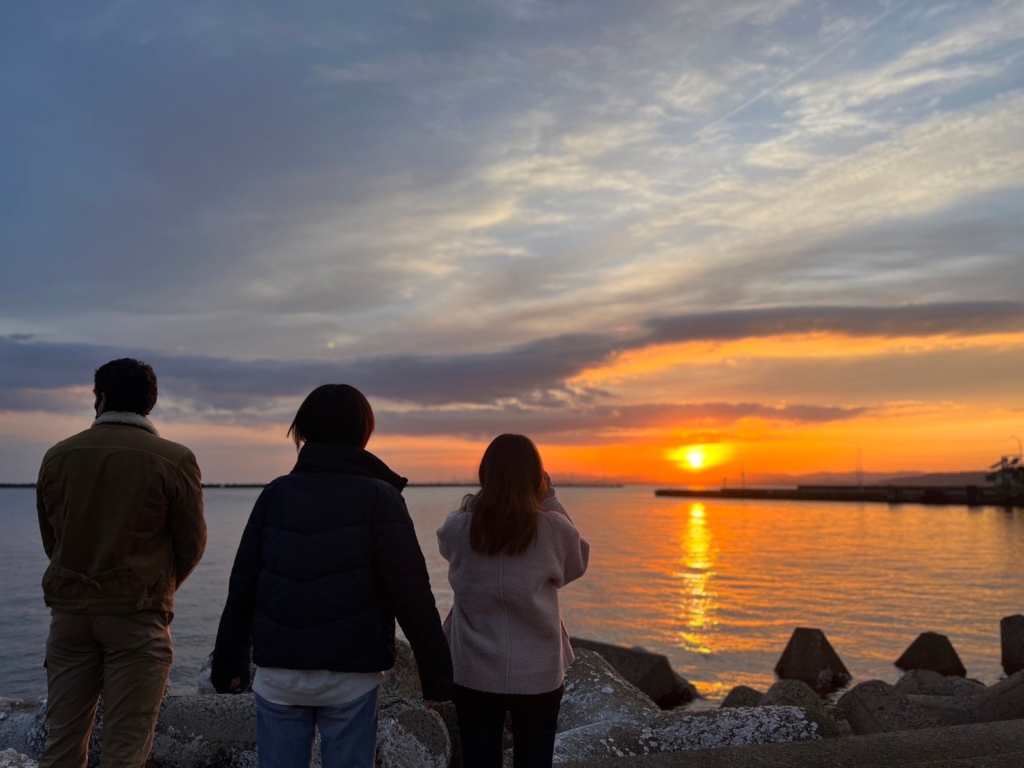 As civilization has developed, we can live a minimal life with smartphones without problem. Nowadays we can find out anything on the internet. However, I believe that what people living today are seeking is "spiritual satisfaction and fulfillment". I think the same can be said for deciding the content of a trip. Experience that satisfies the spirit and enjoy the extraordinary experience of travel. We believe that this is one of the things that people living today are seeking.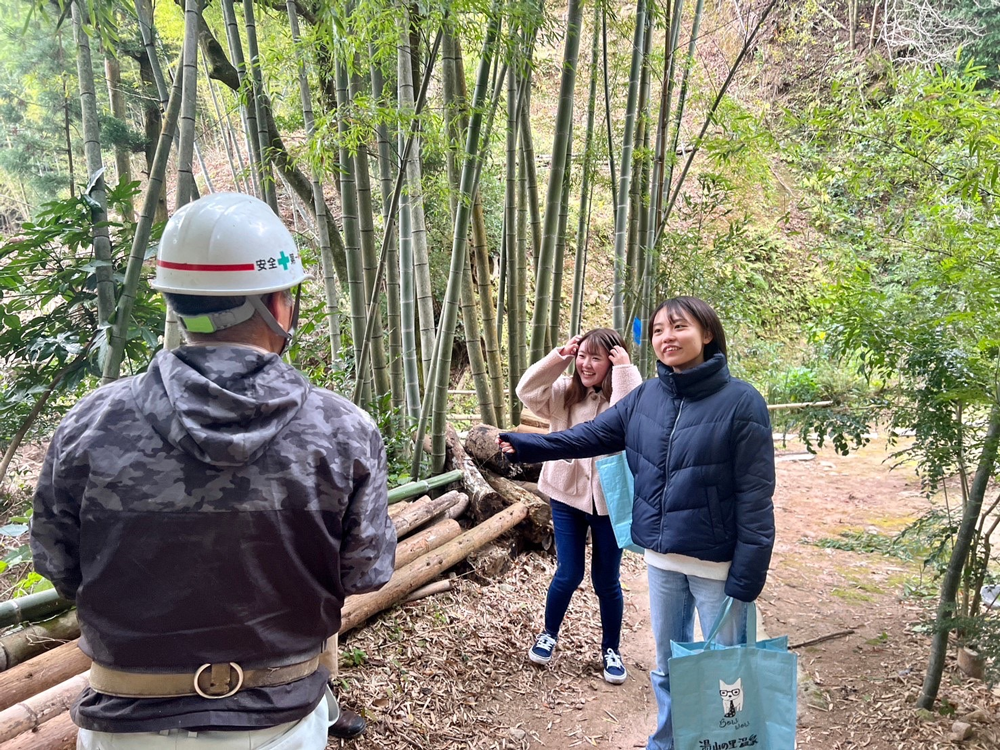 When I thought about what "experiences that satisfy the soul" are, the first thing that came to mind was "meeting with local people". I believe that memories with "people" make the memories of travel even more intense. In fact, when I think back to the memorable places I experienced during my internship, there were always "memories with people" there. Memories with people made the memorable memories even stronger. I believe that it is precisely because we have become less connected to people due to the changing times that we can fill our hearts with travel that involves people.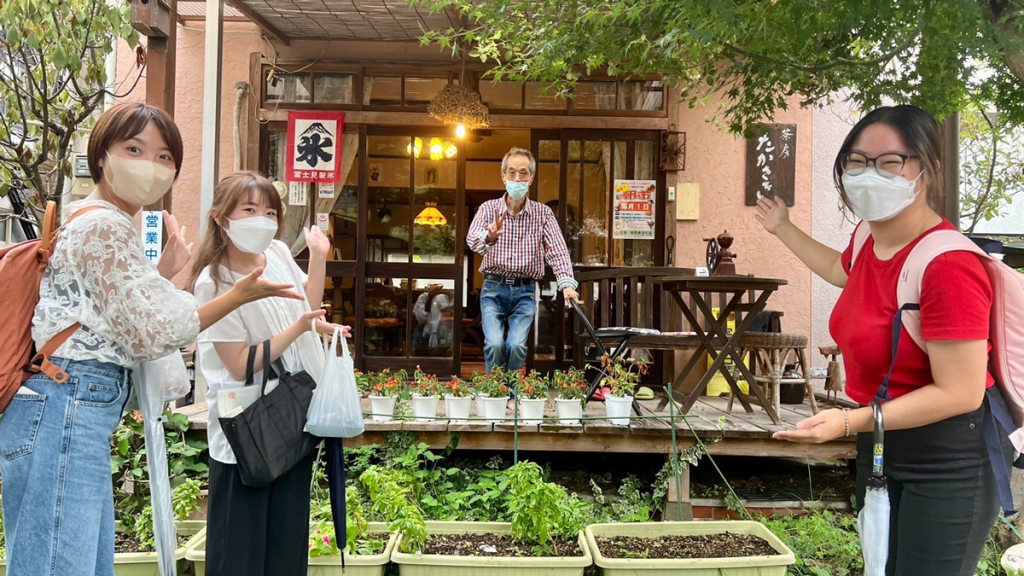 Beppu has many warm, powerful, and attractive people. I believe that a trip that can convey the attractions to tourists would further increase the number of Beppu fans. Actually, I made a plan as a part of my internship activities this time. However, since I was not fully satisfied with my plan yet, I decided not to publish it in this article. I will improve it and share it with you.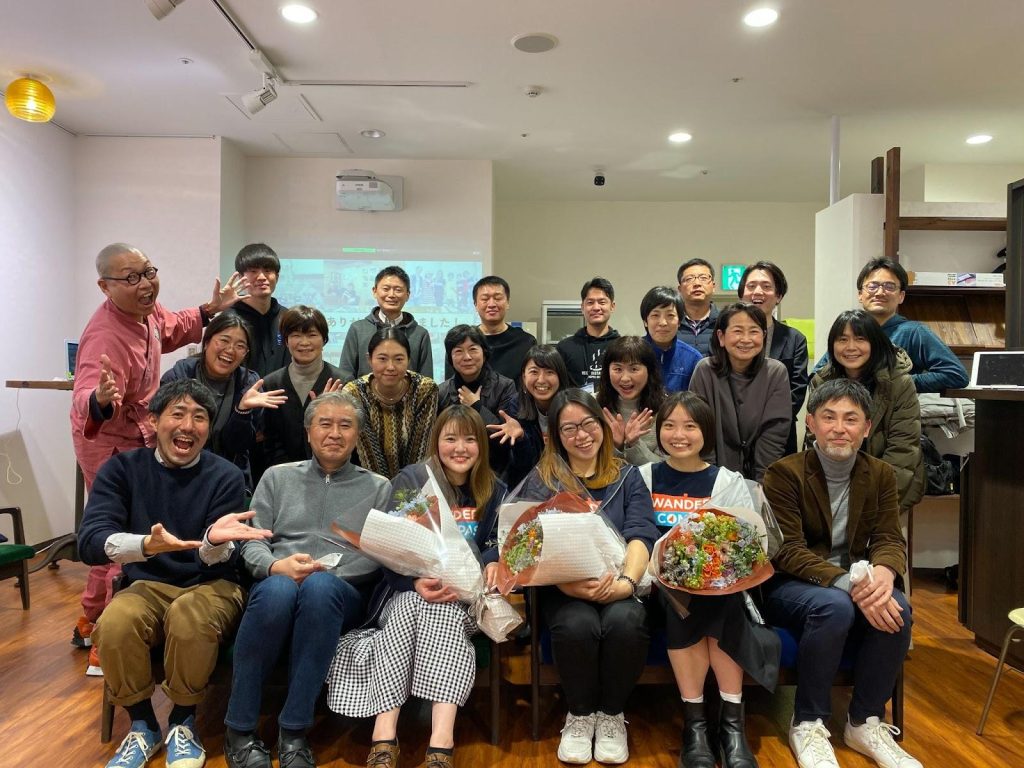 Through this internship, I was able to meet some grateful people. I am convinced that this will be a source of inspiration for the rest of my life. I would like to thank everyone who was involved in this internship. I will do my best to repay all the people who helped me through this internship. Until then we meet again!
Sound of Beppu is now being delivered!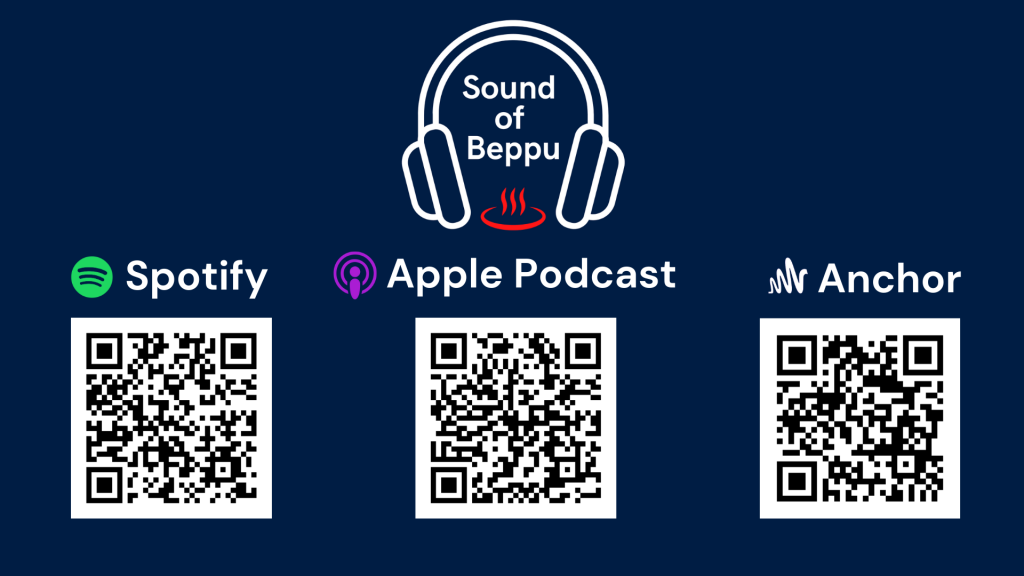 What a surprise! The "Sound of Beppu" created by us is now available on Apple Podcast, Spotify, and Anchor! If you have ever been to Beppu Station, you know the sounds of "Beppu~ Beppu~ ". In addition, the sounds of the hot springs in Yuyama-no-sato, and even the sounds of Beppu Park on a day. You can hear various "sounds of Beppu " in this podcast. For those who have been to Beppu, may they be reminded of Beppu and feel Beppu wherever they are. For those who have never been to Beppu, we hope they will hear the "sound of Beppu" and want to actually go there and listen to it. I created this website with such thoughts in mind. My personal recommendation is the sound of "Yumetake" in Kannawa. Yumetake is a system made of bamboo to cool the hot spring water. Am I the only one who feels somewhat purified when listening to the sound of this hot spring water flowing? If you have been there, listen to it while imagining the Yumetake, and if you have never been there, try to imagine what kind of equipment it is.