How To Spend Time In Beppu Enjoying Onsen Vol.1
For the traveler, Beppu is an onsen (hot spring) resort in Japan. But for people living in Beppu, onsen are everywhere; they can go anytime. Even so, Beppu citizens must learn how to enjoy onsen more. In this article, we will introduce three ways to enjoy Beppu onsen from the point of view of a Beppu citizen, Ms. Michiru, the local health and beauty guru.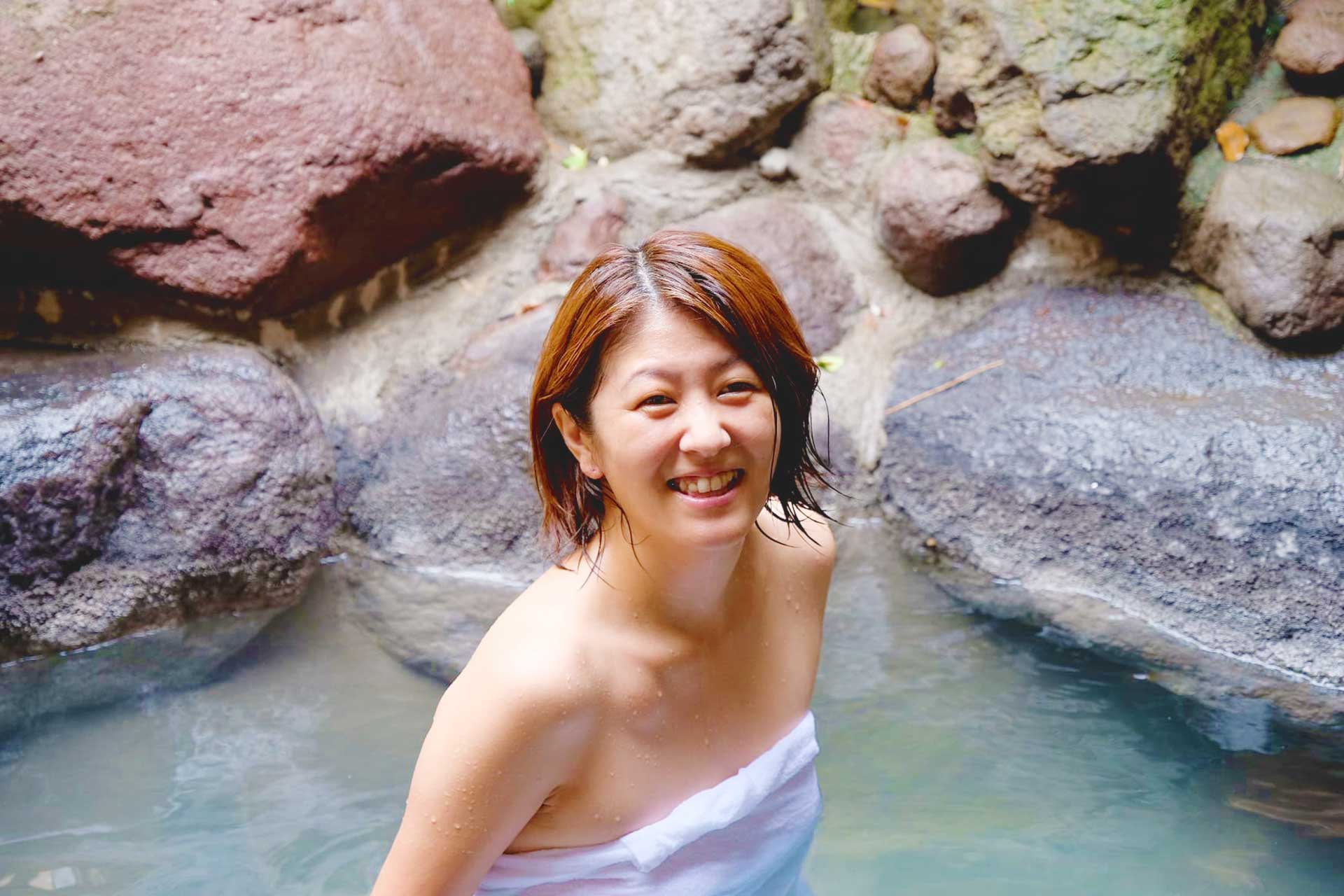 The Guru's Story
Ms. Michiru fell in love with Beppu City when she moved here from near Tokyo. She loves Beppu Onsen, the people living here, and the atmosphere of the town. The woman even launched "Beppu Hatto Bijin Onsendo" which is a group for women who love hot springs for their beauty benefits. Thus, she regularly holds events at hot springs with the aim of becoming more beautiful.
Beppu's hot springs have many effects such as skin whitening, relaxation, increased metabolism and detoxification. She would like women to know more about the benefits of onsen if they live in or visit Beppu. We interviewed this guru and asked her how to enjoy hot springs in Beppu from the viewpoint of beauty & health.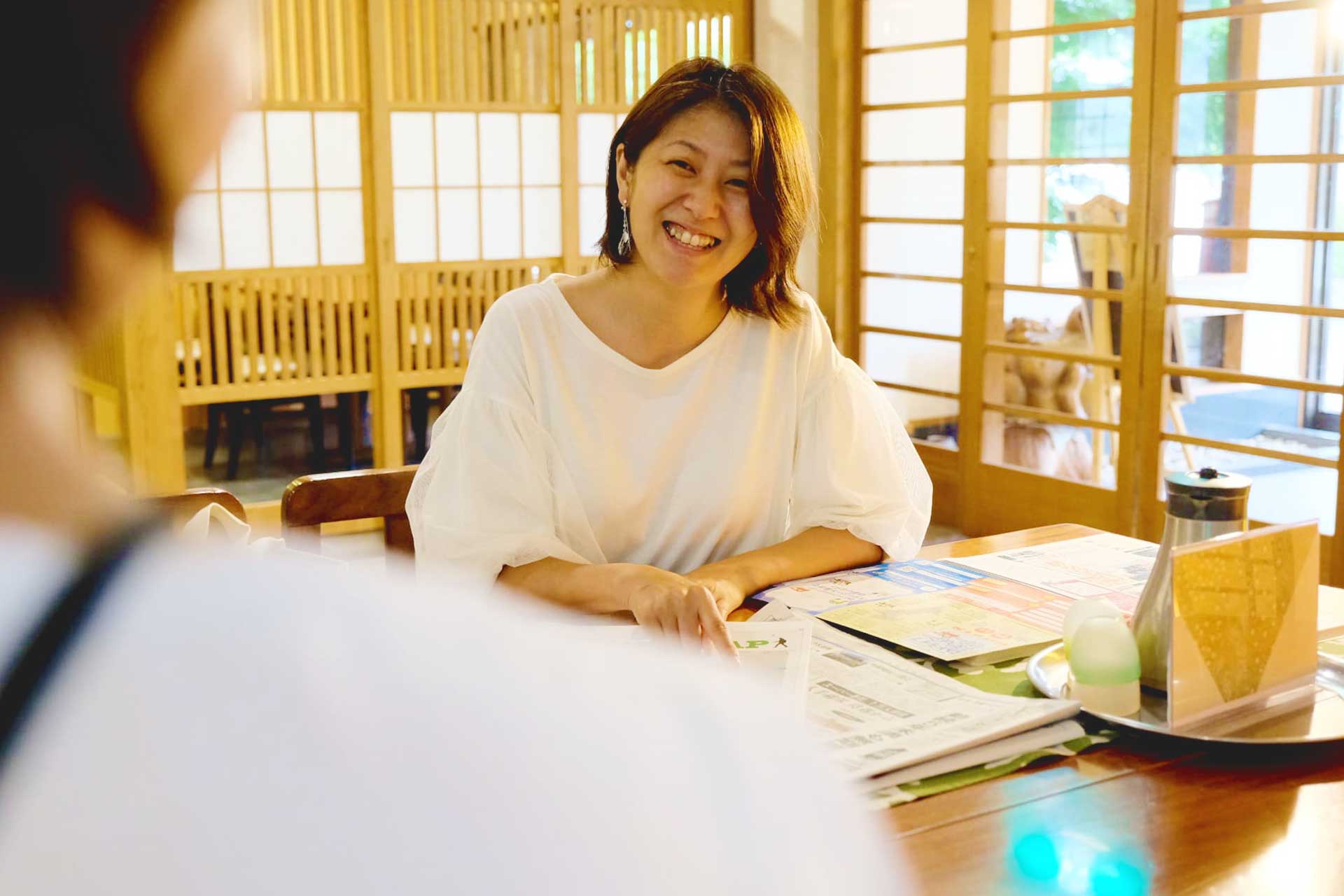 Feel refreshed! Start your morning with a visit to a hot spring and a shrine.
Here is how to spend the morning in Beppu. This will set you up for the day.
1. Enjoy the morning sunshine
2. Go to a local onsen
3. Visit a shrine
4. Start the day with coffee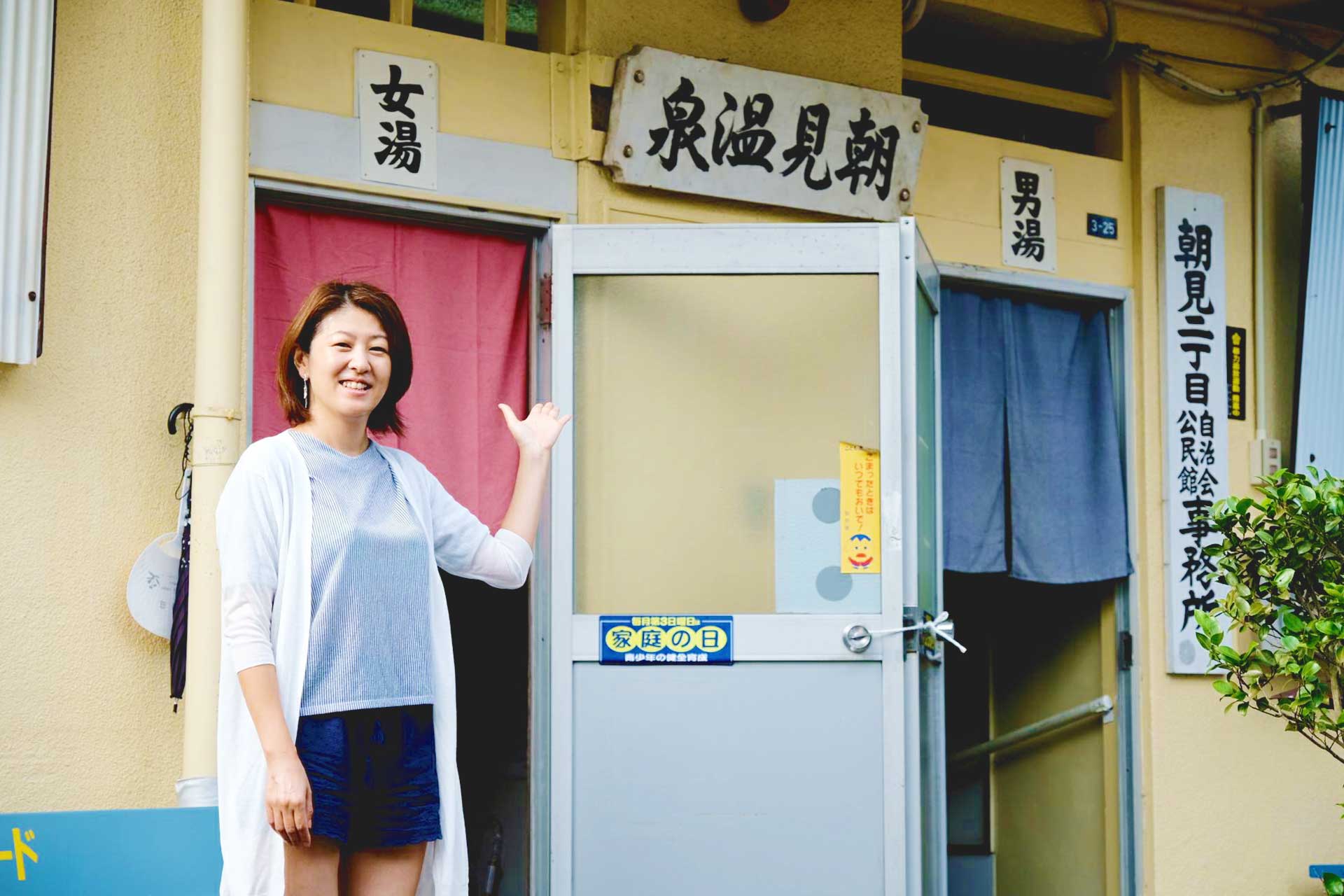 How A Guru Starts Her Day
The morning sun rises over the ocean in Beppu. At Asami Onsen (a local hot spring), sunlight pours from the window. Some of the hot springs in Beppu open at 6am. In summer, you rinse off your perspiration. In winter, you relax by warming your body in a hot spring.Your skin will become smoother and you will be ready for a lovely day.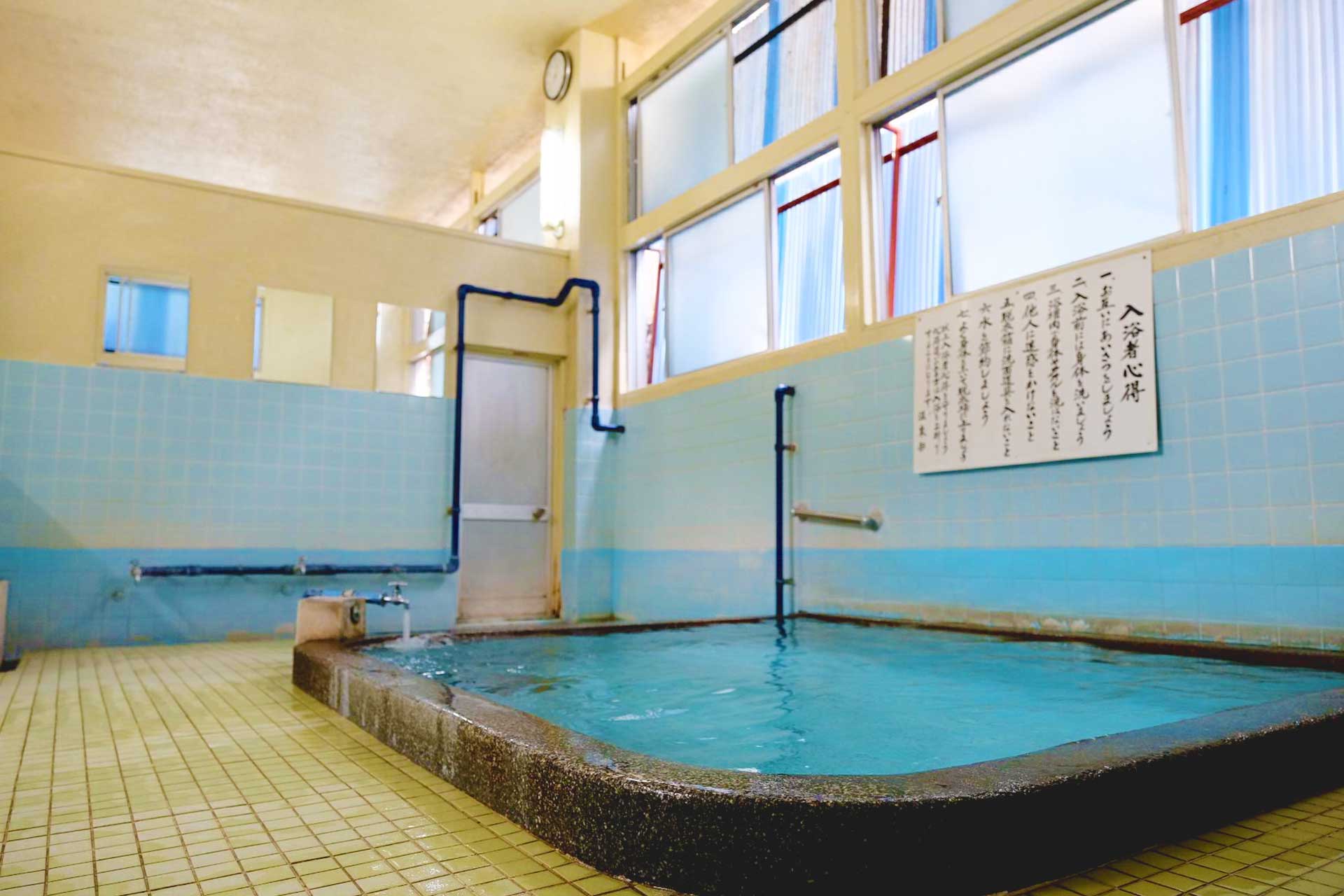 After enjoying morning sunshine and relaxing in an onsen, she walks to Asami Shrine.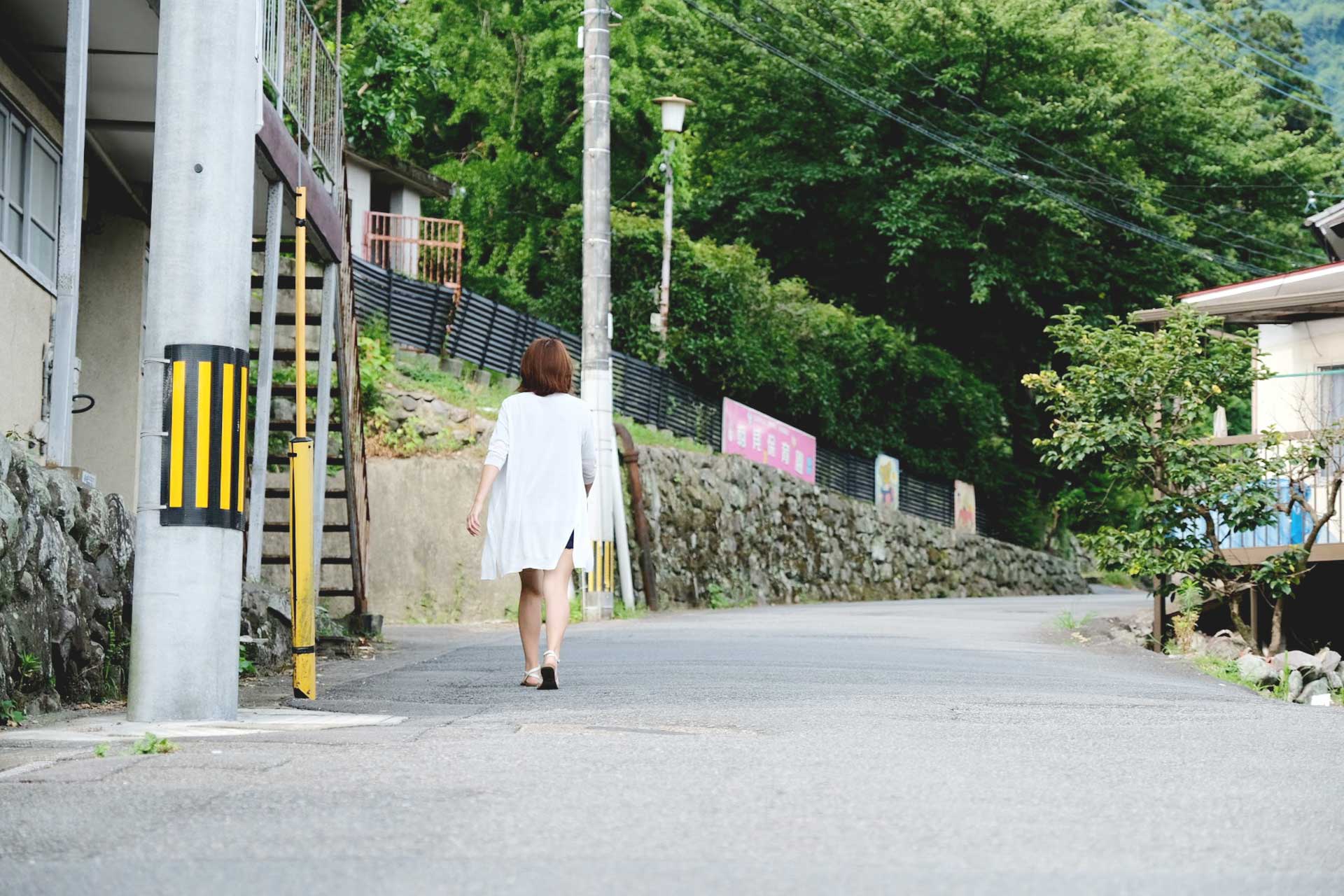 There used to be an onsen shrine in another part of Beppu, but after World War II, it was integrated into Asami shrine. That is why Asami Shrine is also called the onsen shrine. You can get an onsen charm that is unique to Beppu.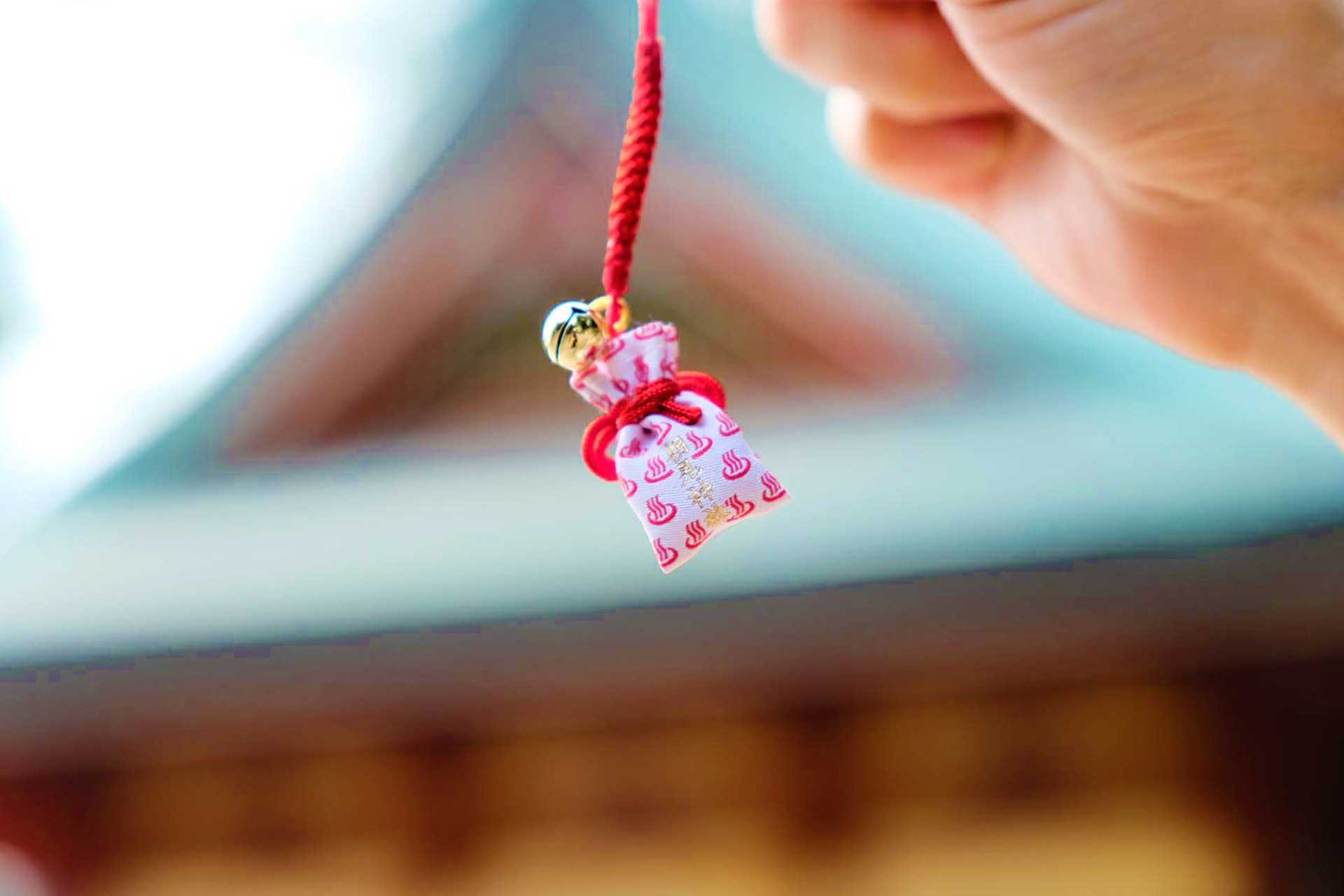 Before Entering a Shrine You Must Purify Yourself
Before praying, you clean and purify your hands and mouth with water. By doing so, it is believed your heart will also be purified.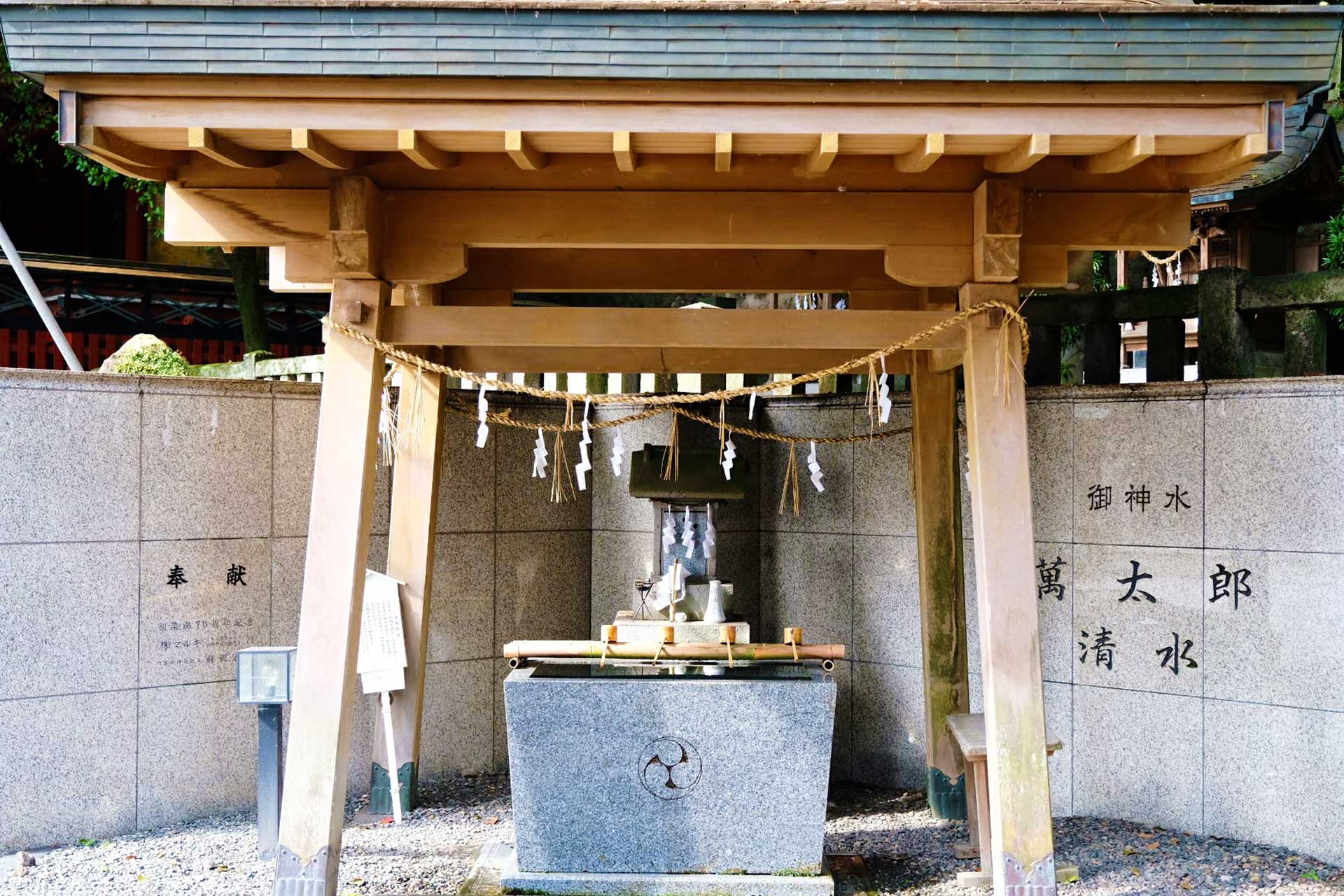 To do this, you use a bamboo dipper. However, you're not supposed to drink directly from the dipper. You should pour the water from the dipper into your left hand, and rinse your mouth. If you need help, locals will teach you if you ask.
After you are purified physically and mentally, you can pray.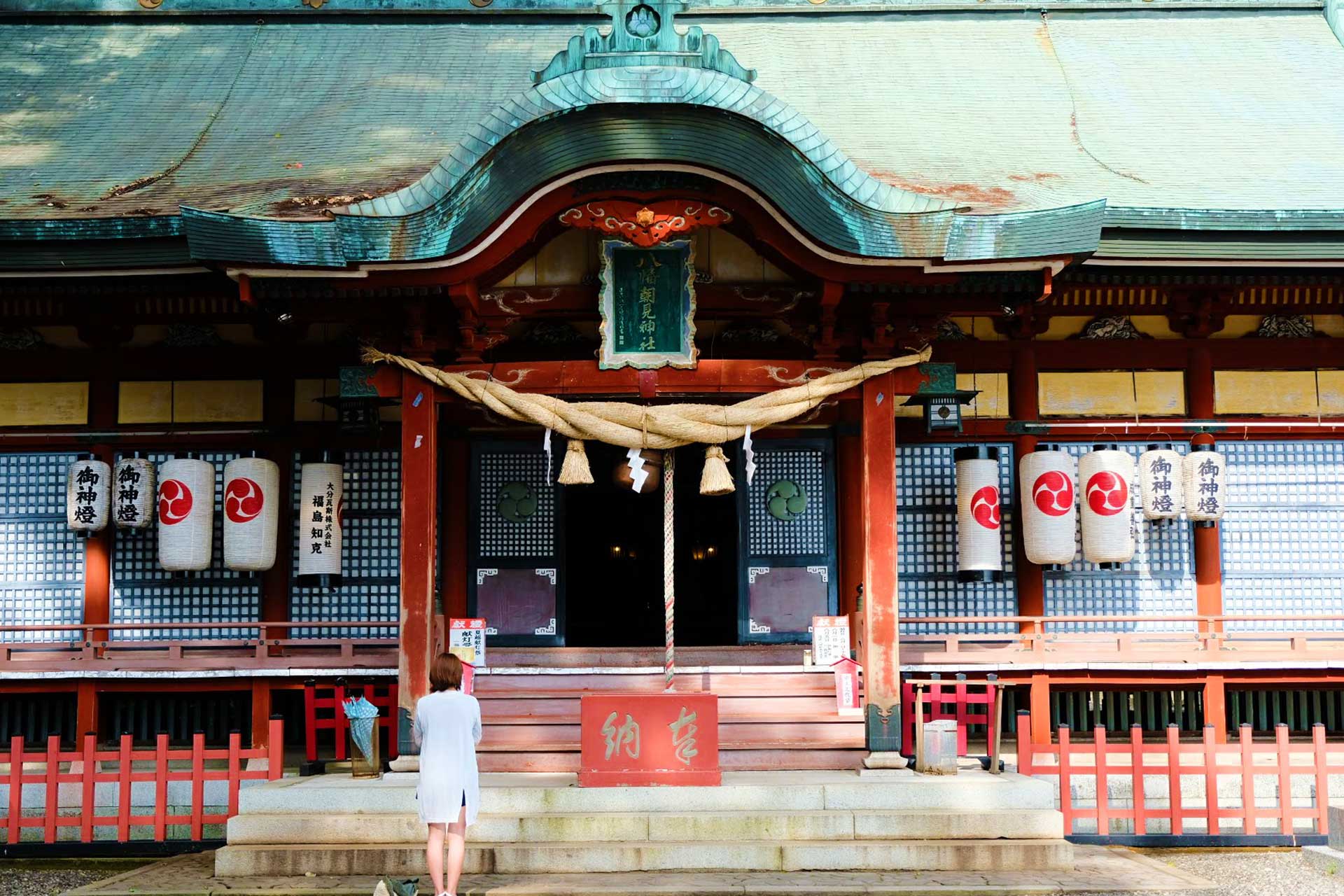 What Does a Guru Pray For?
"I went to onsen with my friends and talked about onsen & beauty, love, and so on. We had such a lovely time. Thank you so much. I hope I see a lot of smiles. Please treat us favorably."
She tells god of her everyday joy, appreciation, and prays for happiness.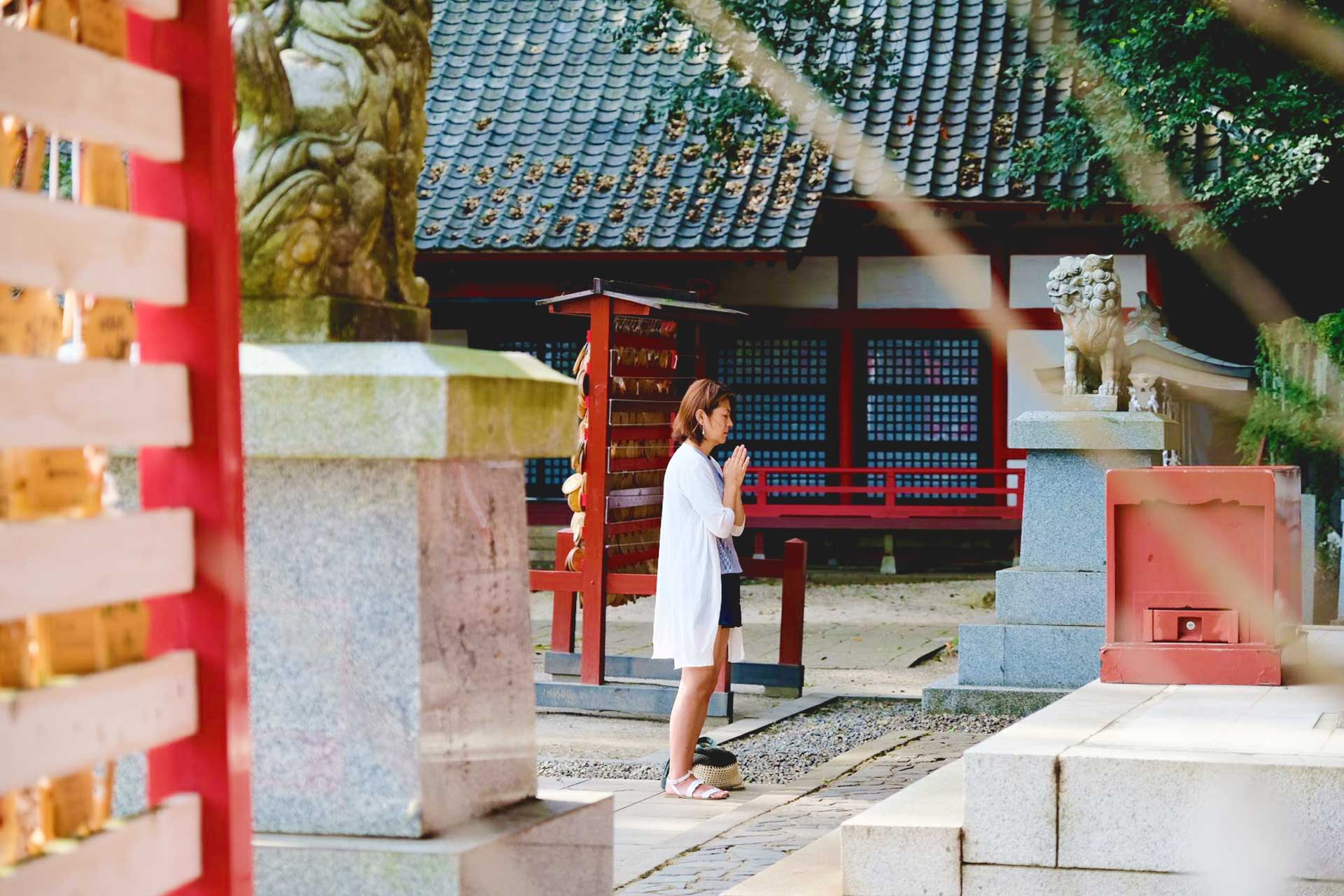 She also stands in front of a huge tree, which is is over 1000 years old, and gets power from that. Its trunk is 11 meters around, and its height is 30 meters. This is one of the biggest trees in Japan and is registered as a natural treasure by Oita prefecture.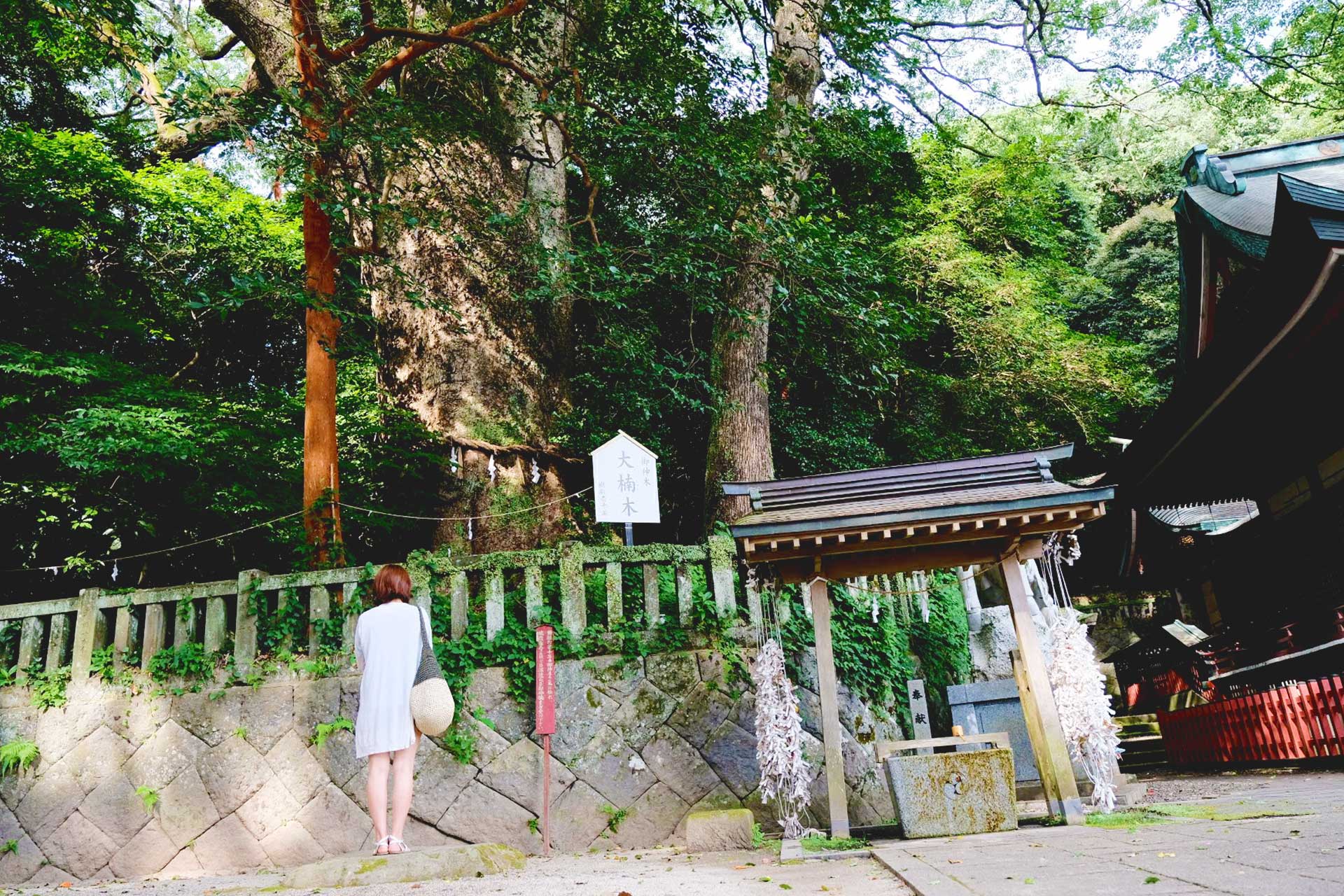 Asami shrine is located on a hill overlooking the beautiful scenery of Beppu City and Beppu Bay. She again realises that she is living in this city and how happy she is.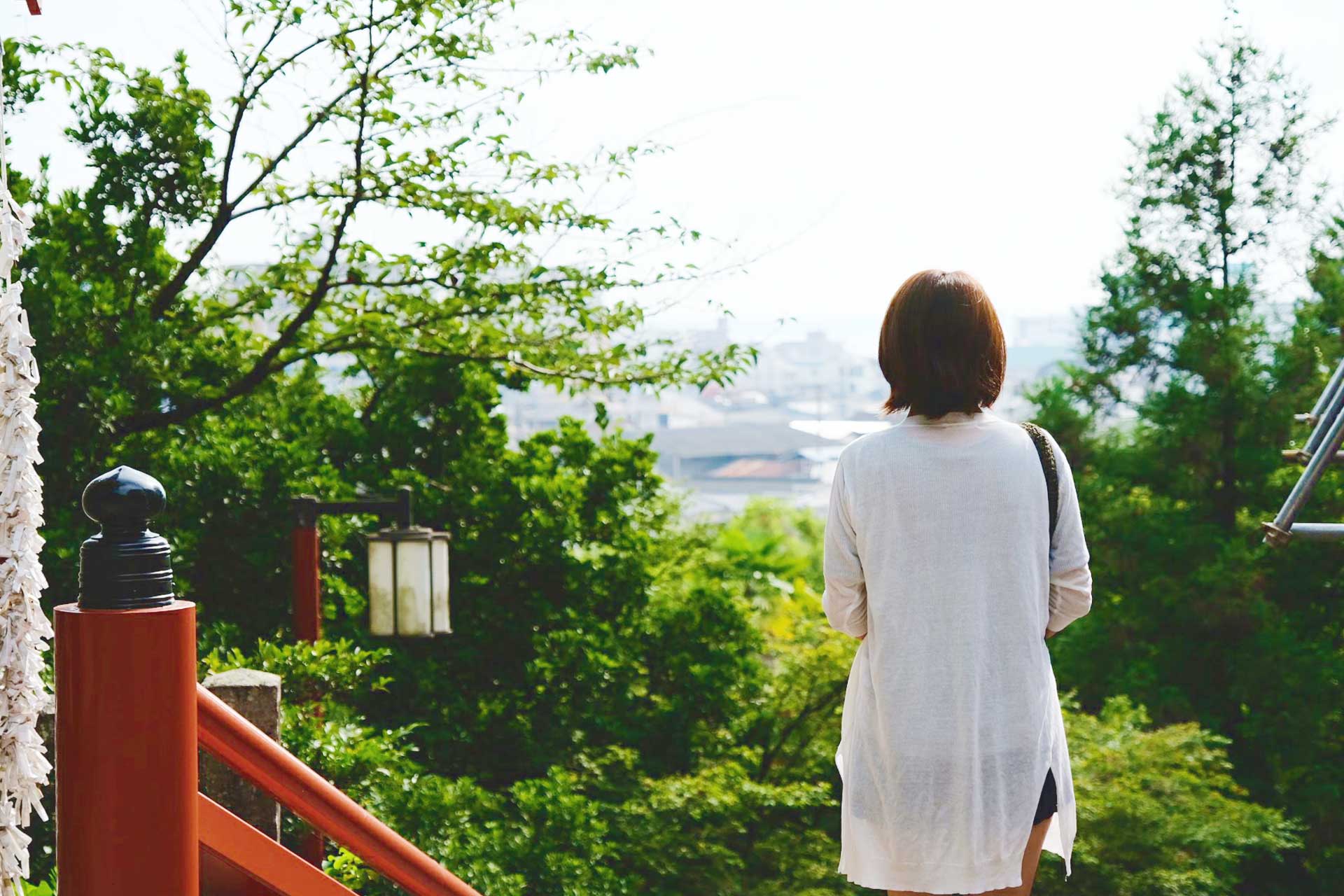 Songs of Japanese nightingale in spring, fresh greenery in summer, yellow leaves in fall, and cool, crisp air in winter. You will be refreshed and calm in each season.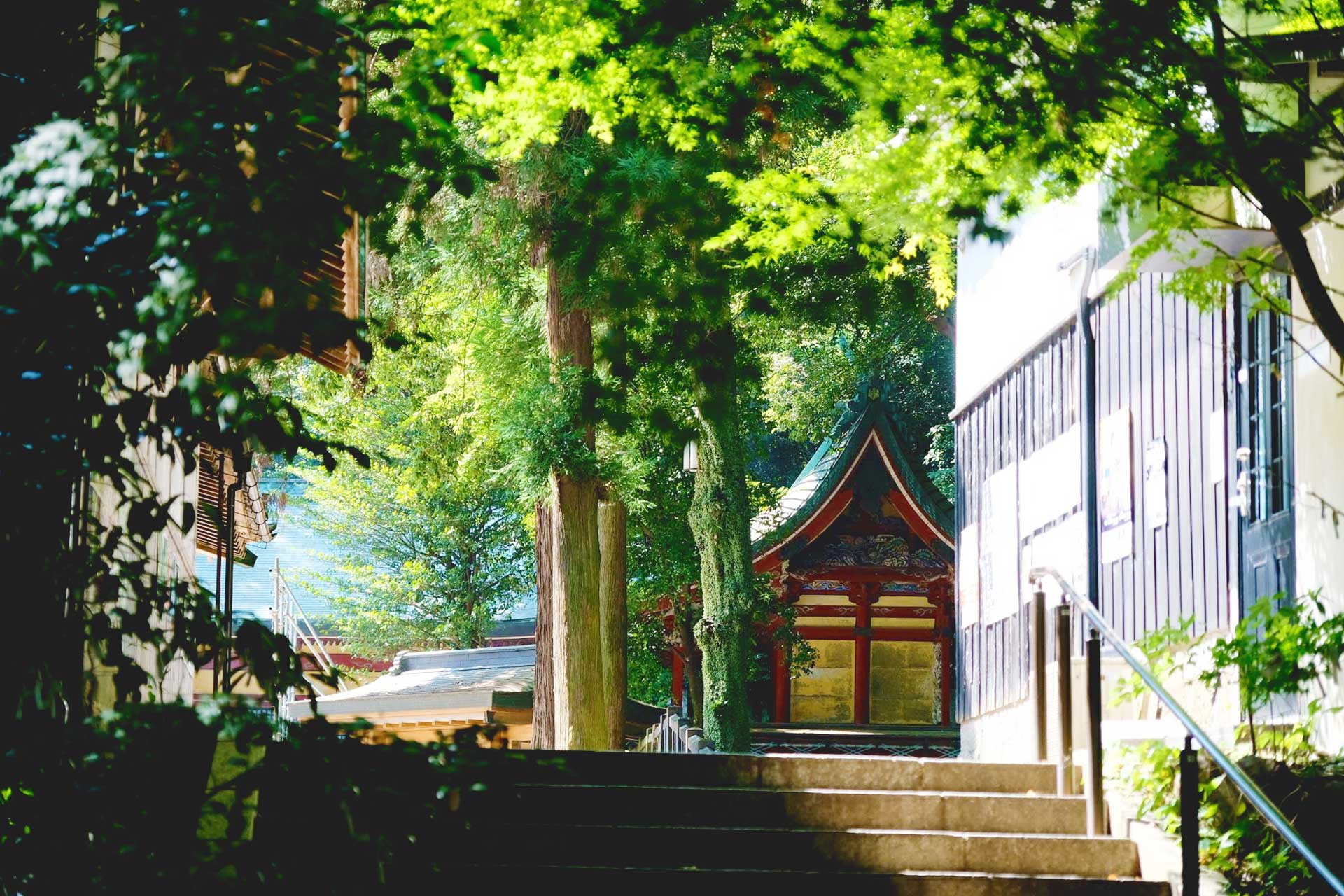 A Cafe Of Legend
In the end, she goes to "Mantaro-Chaya", a cafe in the shrine. There is a famous spring in Asami and there is a legend about this spring.
"Long long ago, there was a kind boy named Mantaro. One day, he gave water from this spring to his father who was thought to be incurably ill. After that, his father overcame his illness."
At MantaroChaya, you can have drinks using this holy spring water, and Michiru starts her day with a cup of coffee there.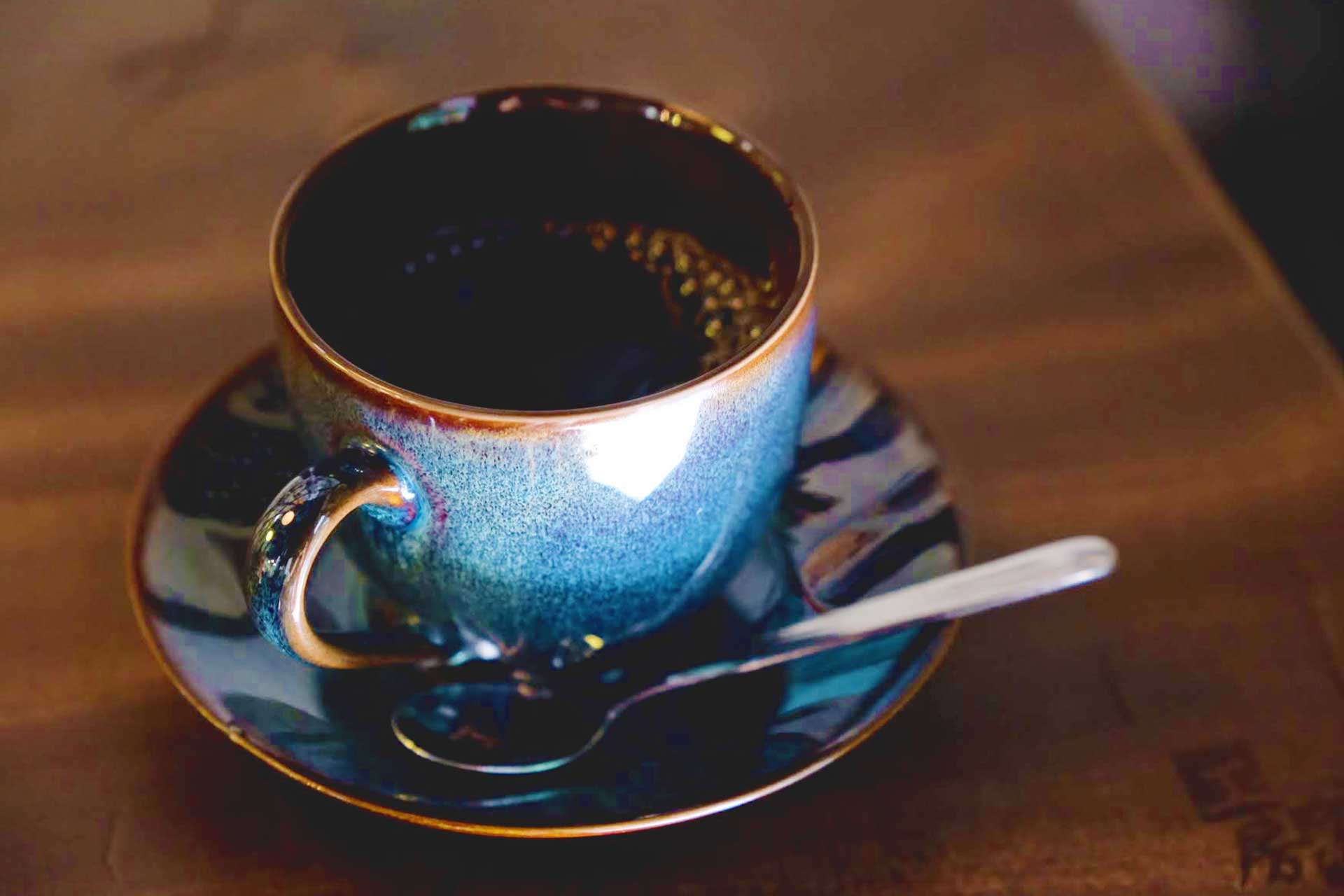 "Mantaro-chaya" Open 10:00~16:00 (closed on Tuesday)
Sunrise, onsen, and nature. You can spend such a great morning only in Beppu. Why don't you give it a try?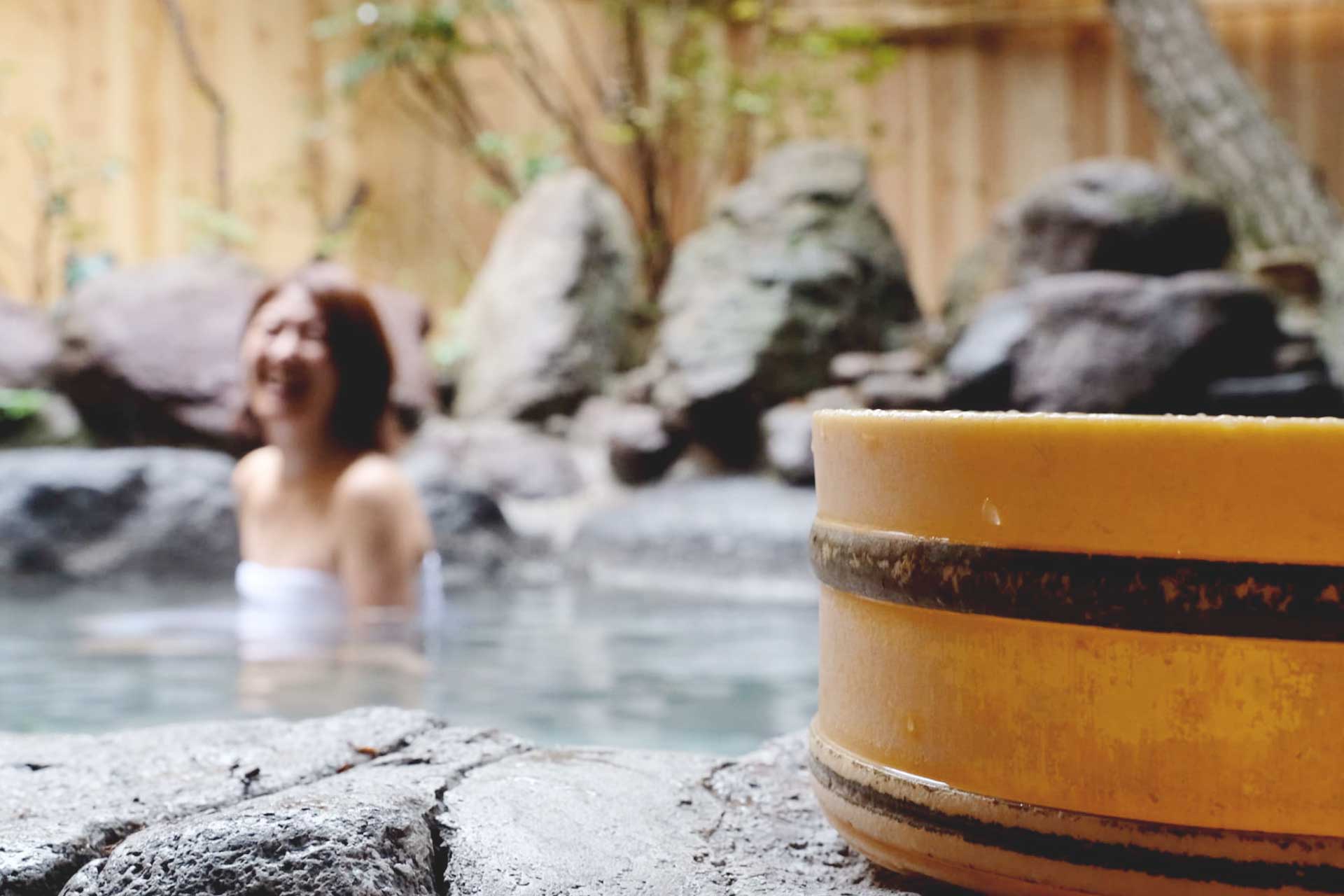 Walking + Onsen = Beauty & Health
Another recommendation from this beauty guru is combining walking and onsen, which is good for beauty and health!
"First, choose two onsen. Then walk to the second one after taking the first one. Since there are onsen everywhere in Beppu, you can pick out the two depending on the distance you'd like to walk. Being able to exercise and relax serves a double purpose of health and beauty!" Michiru said.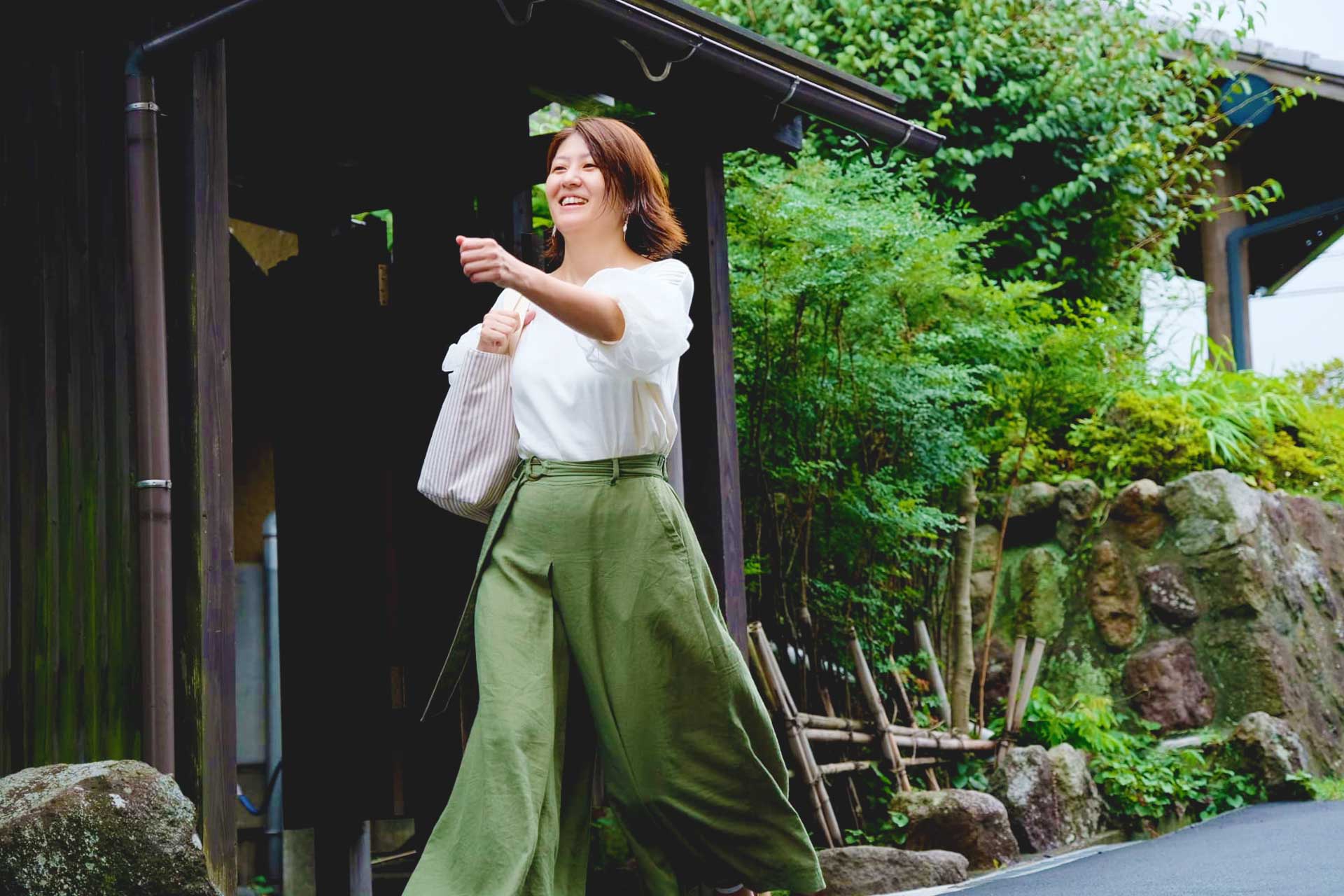 If you go to Jigoku Meguri (Hells Tour), try walking from Housanso Onsen, which is said to enhance beauty, to Oniishi-no-Yu, which helps moisturize your skin. As it's a downhill slope, you should arrive there in about 15 minutes. For those who want to walk more, you might try walking from Myouban-Yunosato to Kannawa-Hyotan Onsen. It's also nice. Since this one is also a downhill slope, you can walk it within 40 min. Additionally, as these combinations of onsen are effective ways of bathing for beauty, called kinousen, it will be perfect if you do this while walking for your health. After you perspire from the walk, be refreshed and relaxed in the second onsen.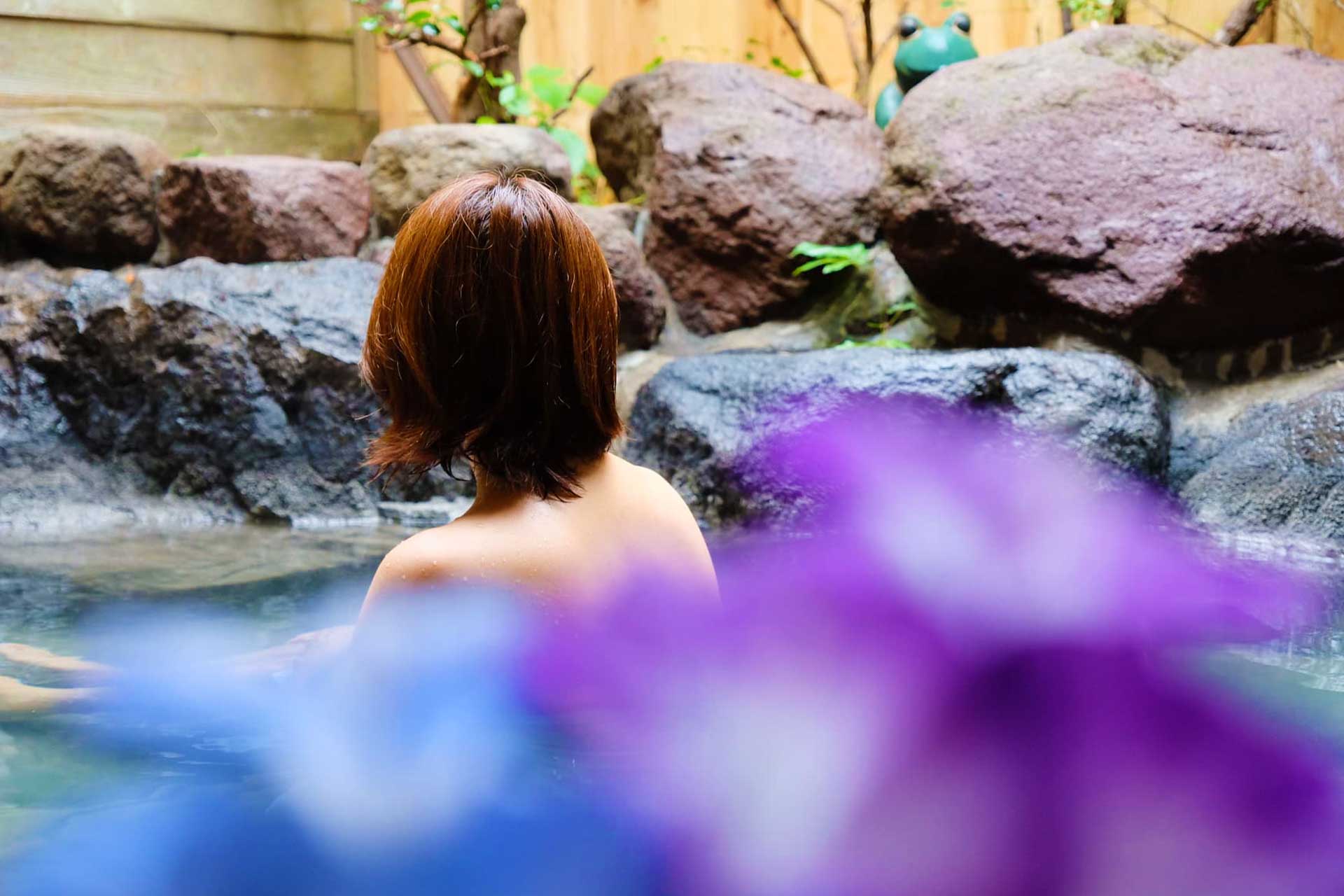 Take onsen back to your home ~original onsen Mist~
Like Michiru, Beppu locals can go to onsen every day, but tourists cannot. However, they don't need to be disappointed! Michiru told us the good news.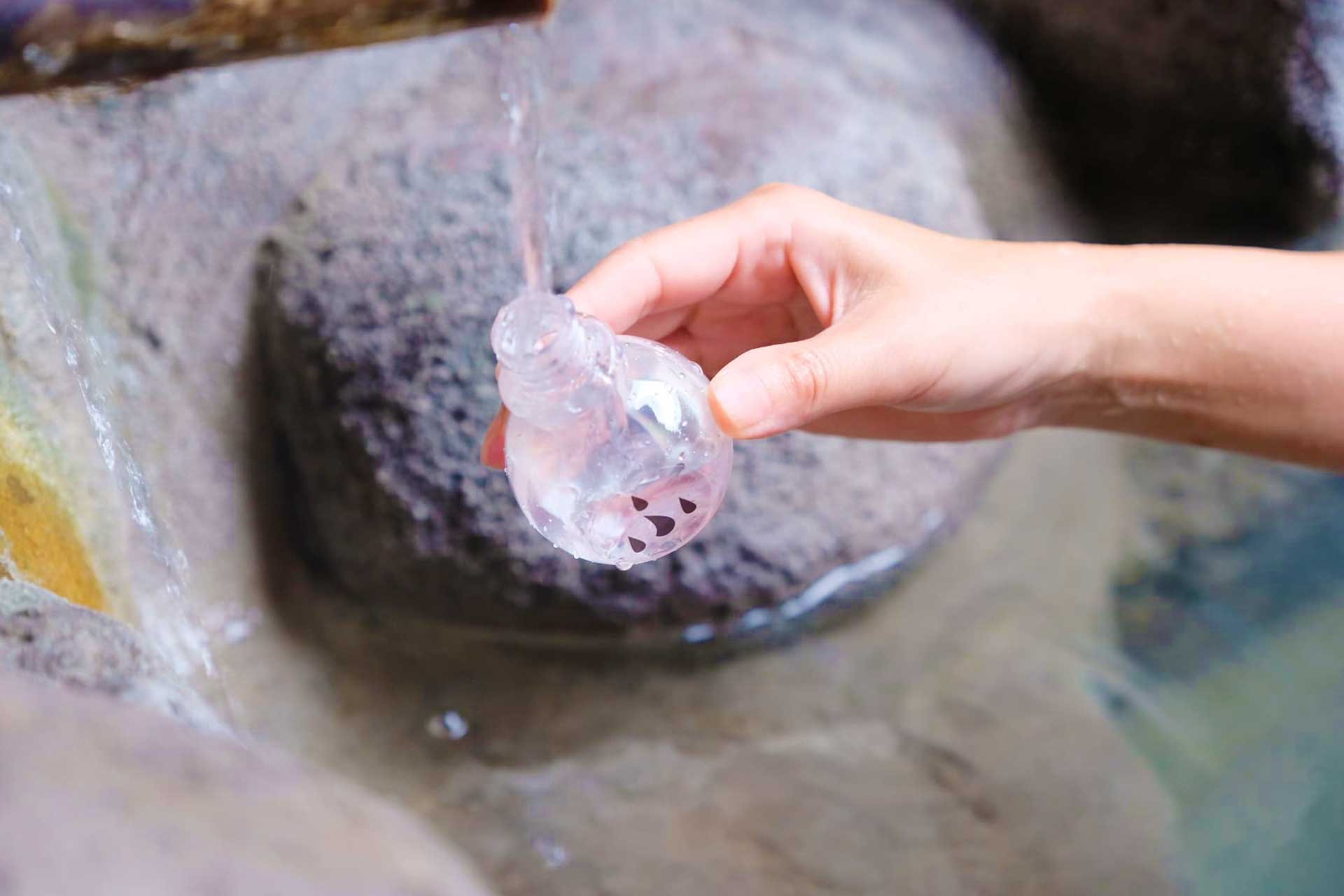 You can make your own original onsen lotion (mist) from whichever onsen you like so that you can enjoy the onsen benefits wherever you are. You may buy an onsen mist kit. Pour water from your favorite onsen into the bottle. Take the water from the hottest part of the spring, but be careful not to burn yourself.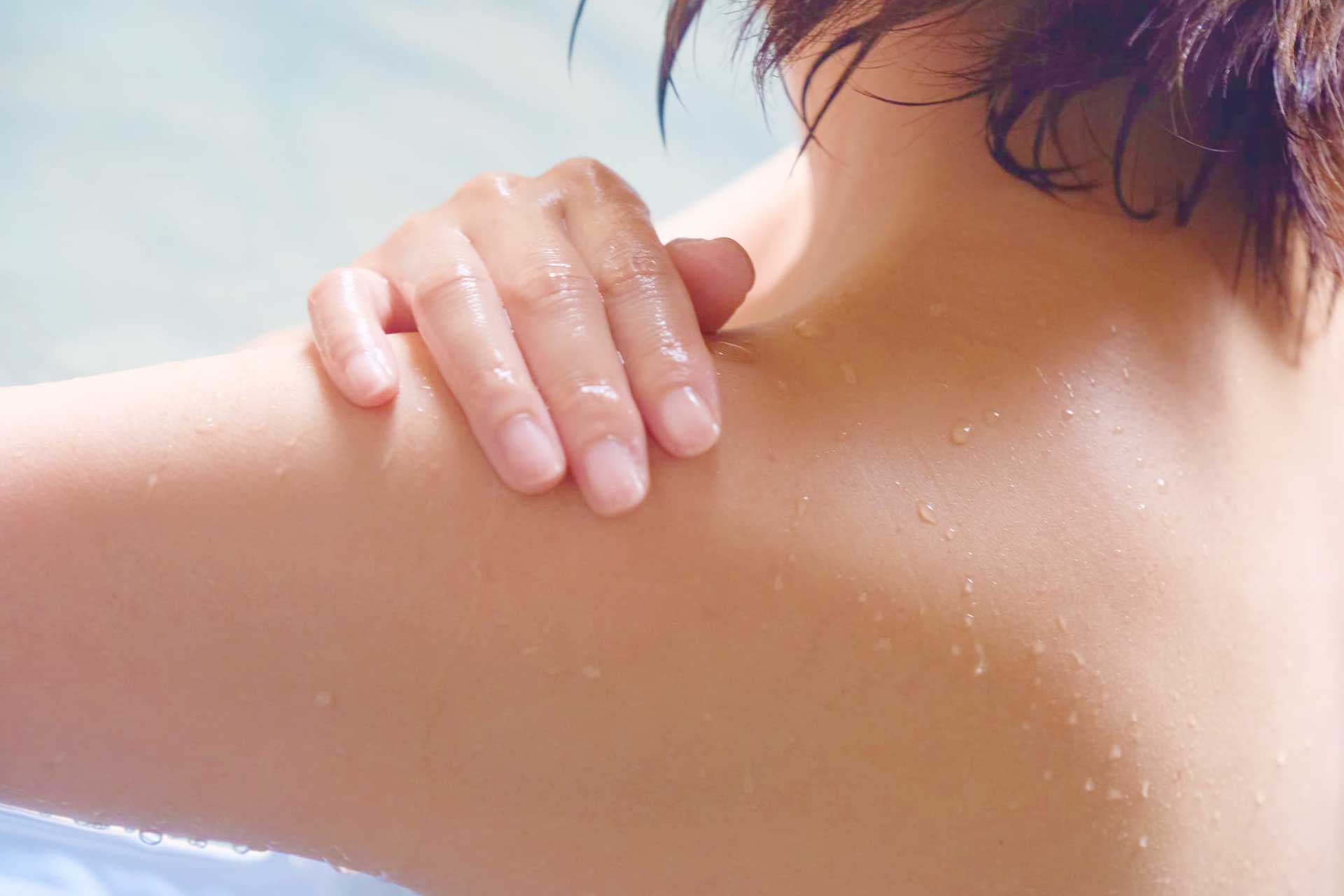 Many people in Beppu have beautiful, smooth skin, and the secret of this beauty is onsen. 100% onsen mist for skin is sold, and it can be a great souvenir of Beppu.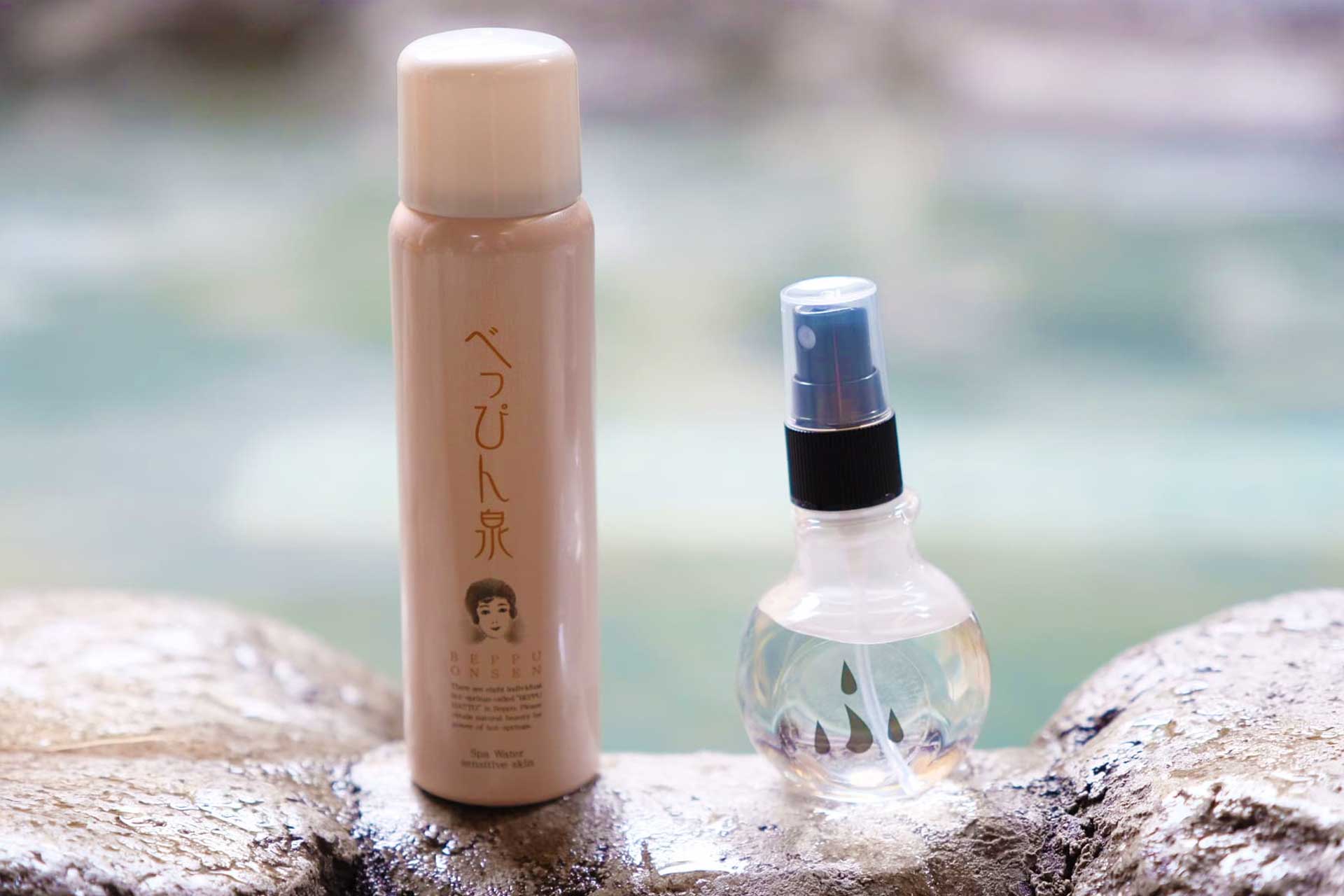 We saw three ways to enjoy onsen through the eyes of a local woman and guru, Michiru. Did you enjoy it? When you bump into this cheerful, active woman enjoying onsen life in Beppu, say hello to her! You can meet her at Kotori Cafe, which she runs.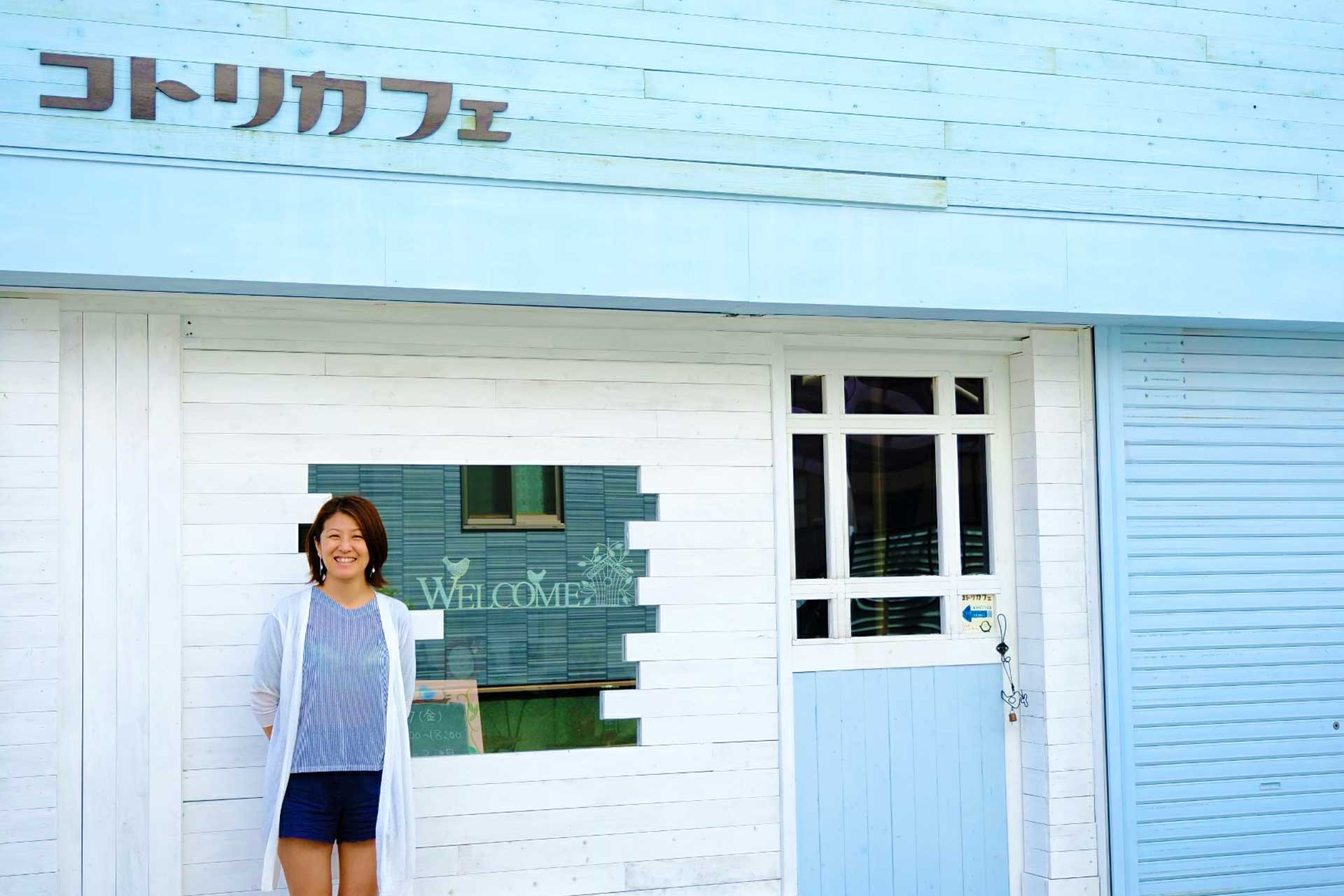 EnjoyOnsen