How to enjoy Onsen Vol.10 from Sydney
Hello! This is the hot-spring-and-Beppu-loving Haruka Styles. Today, I'll be conveying Beppu's charms to people from all over the world who visit Beppu. Last time, I shared a story about a couple from London. If you're interested, check this out, too!

The story about a couple from London

The person I was the Enjoy Onsen guide for is Anessa from Sydney, Australia! She comes to Japan every year.

"I come to Japan every year and this will be my seventh time. Whenever I come to Japan, it feels both strange and like home. The people you meet and the food here make you think as such. It's my favorite country to come back to,"

Anessa says. The view that comes with the four seasons, the people she's met during her travels, and even the food she's eaten had her dreaming of living in Japan some day. Together with her and "Wander Compass" (a tourist information center in Beppu Station) idol, an Italian girl named Sabrina, the three of us headed to Myoban's Yunosato Hot Spring.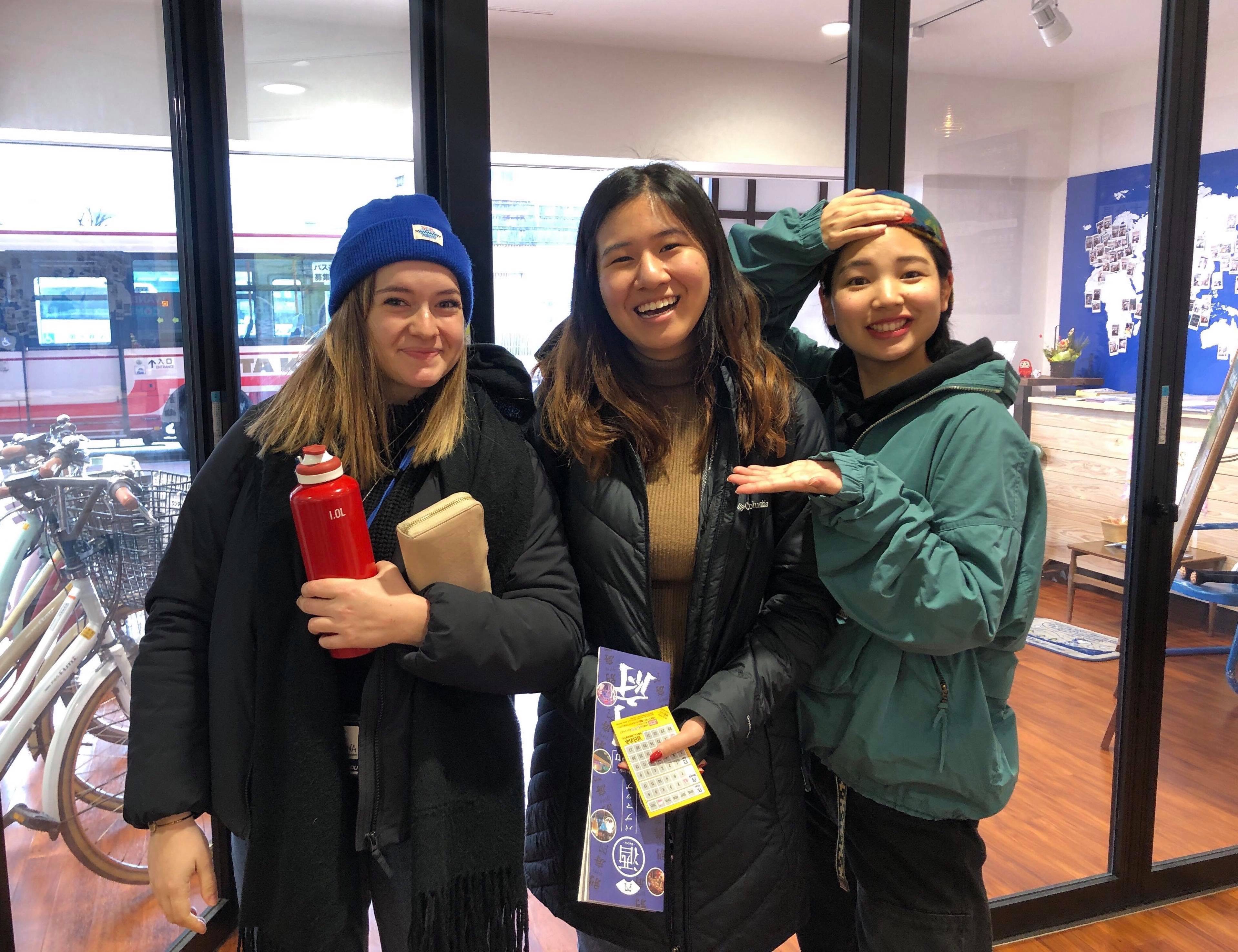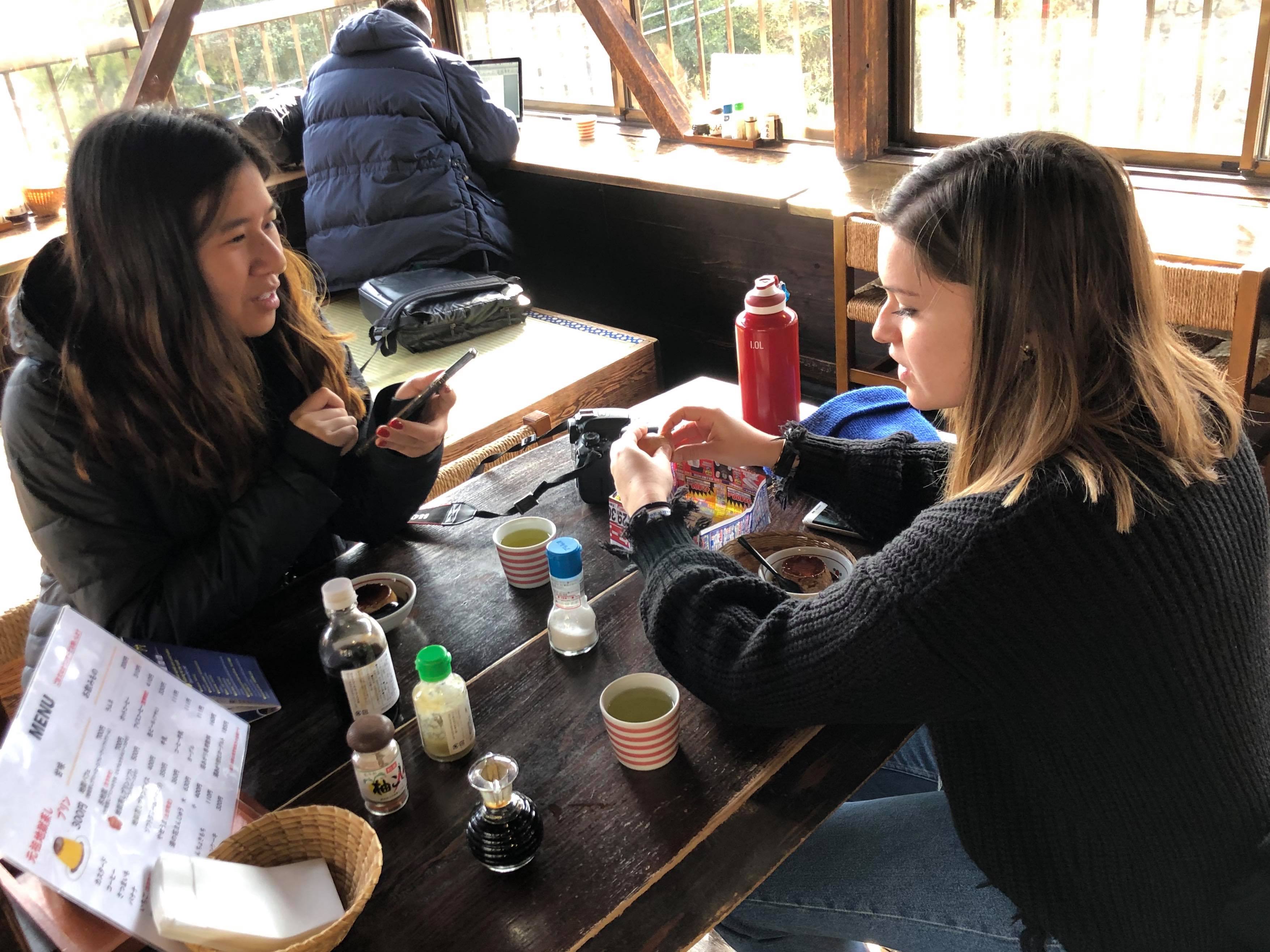 When we got to Myoban, we ate jigokumushi (hell-steamed) pudding at Okamoto-Ya, a restaurant a little ways away from the Konya Jigoku Mae bus stop. Jigokumushi pudding is a special dessert and local favorite made by using steam from the hot springs. I, too, love this pudding and Okamoto-Ya is a place I often come to with friends. Aside from pudding, their udon and sandwiches are delicious as well!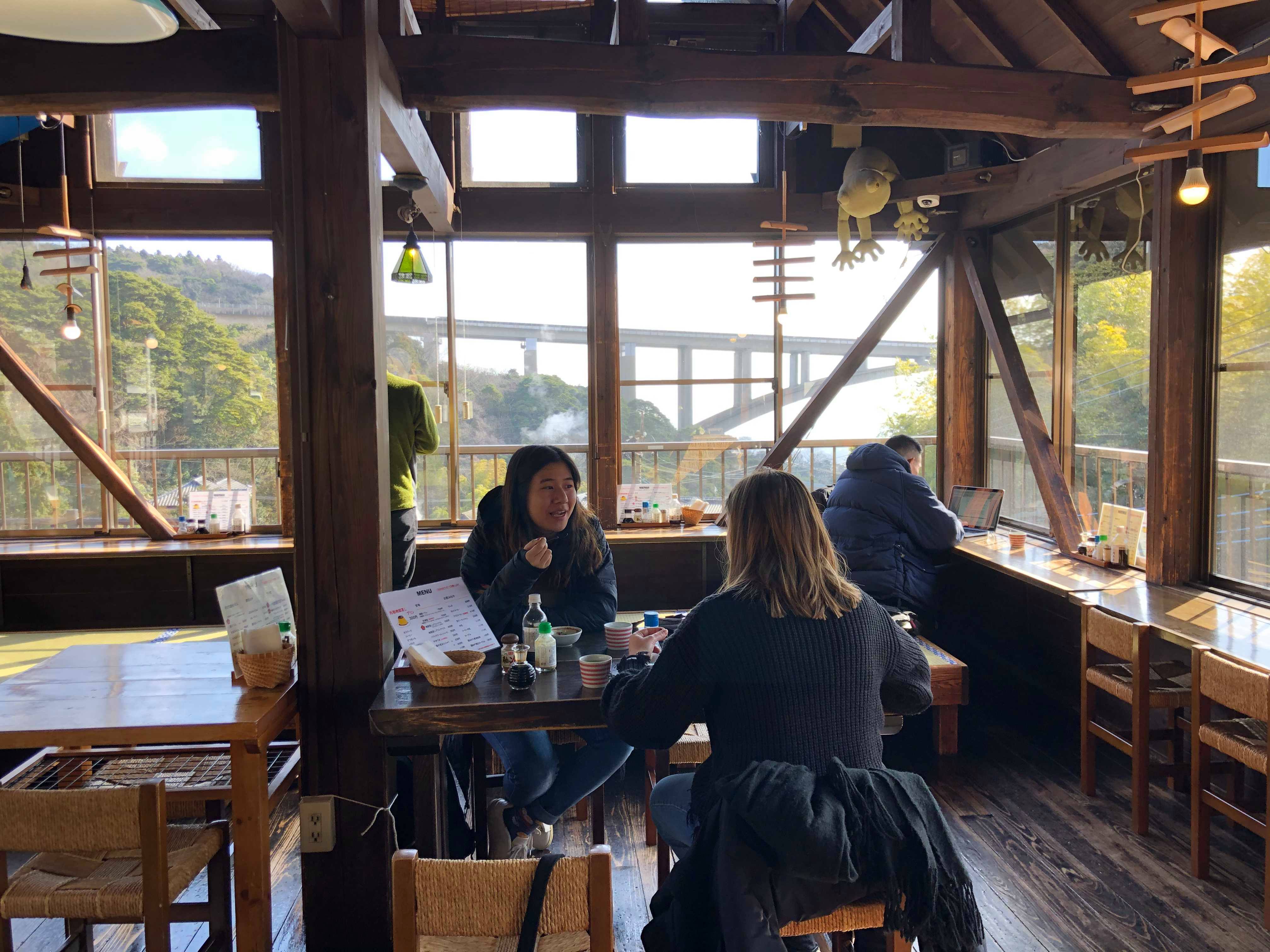 Okamoto-Ya is a place where you can enjoy scenic views alongside your meal. To avoid the midday crowd, we made sure to go early in the morning. The light from the morning sun filtering into the shop and the scenery outside is unbelievably pleasant.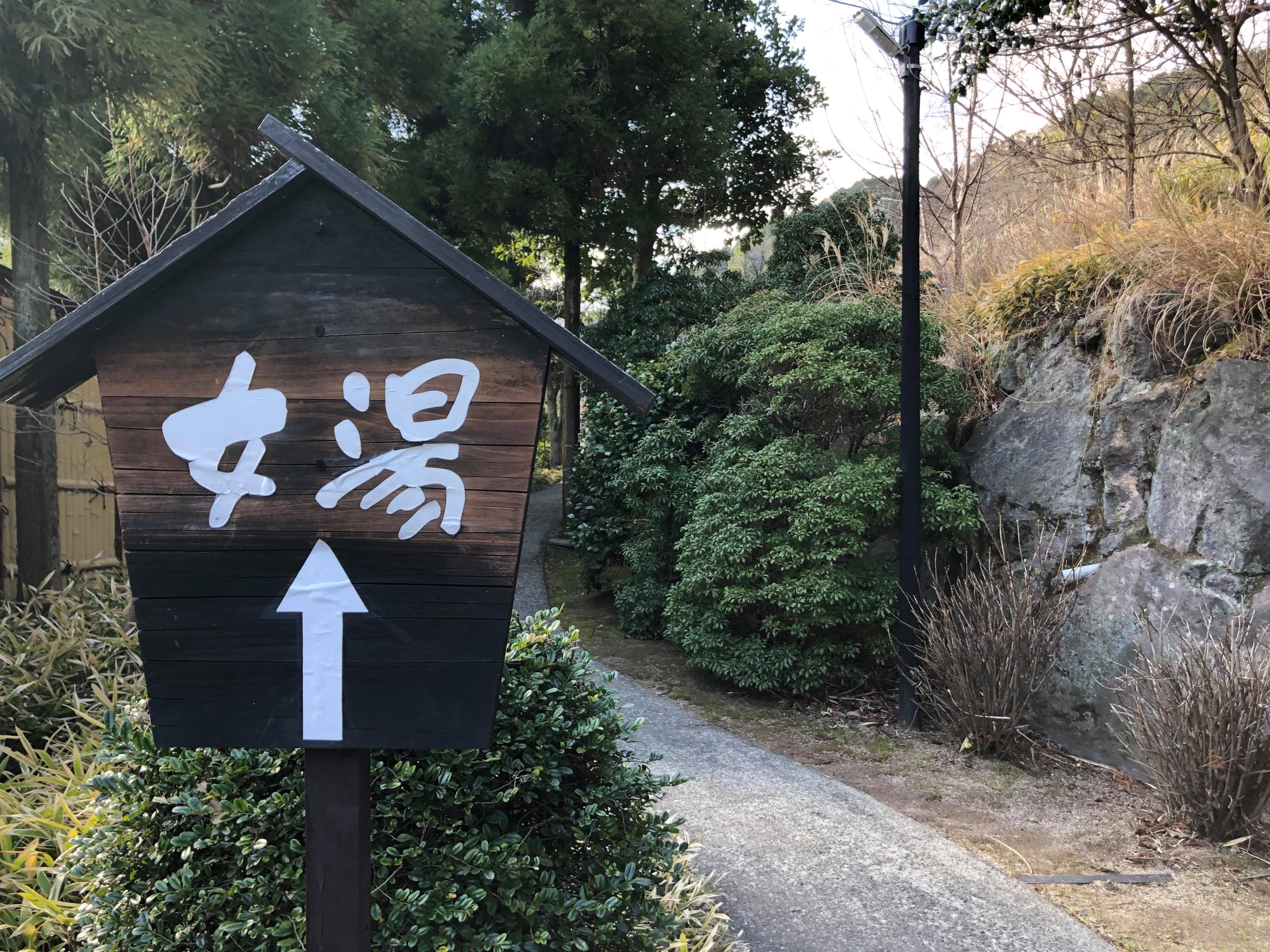 After observing the "yunohana" at Yunosato, we finally headed over to Yunosato Hot Spring.
The article on Yunosato is linked separately so, if you're interested, please have a look!
https://enjoyonsen.city.beppu-jp.com/yunohanagoya/
Yunosato has a huge main open-air bath and an indoor bath as well, both of which you can bathe in.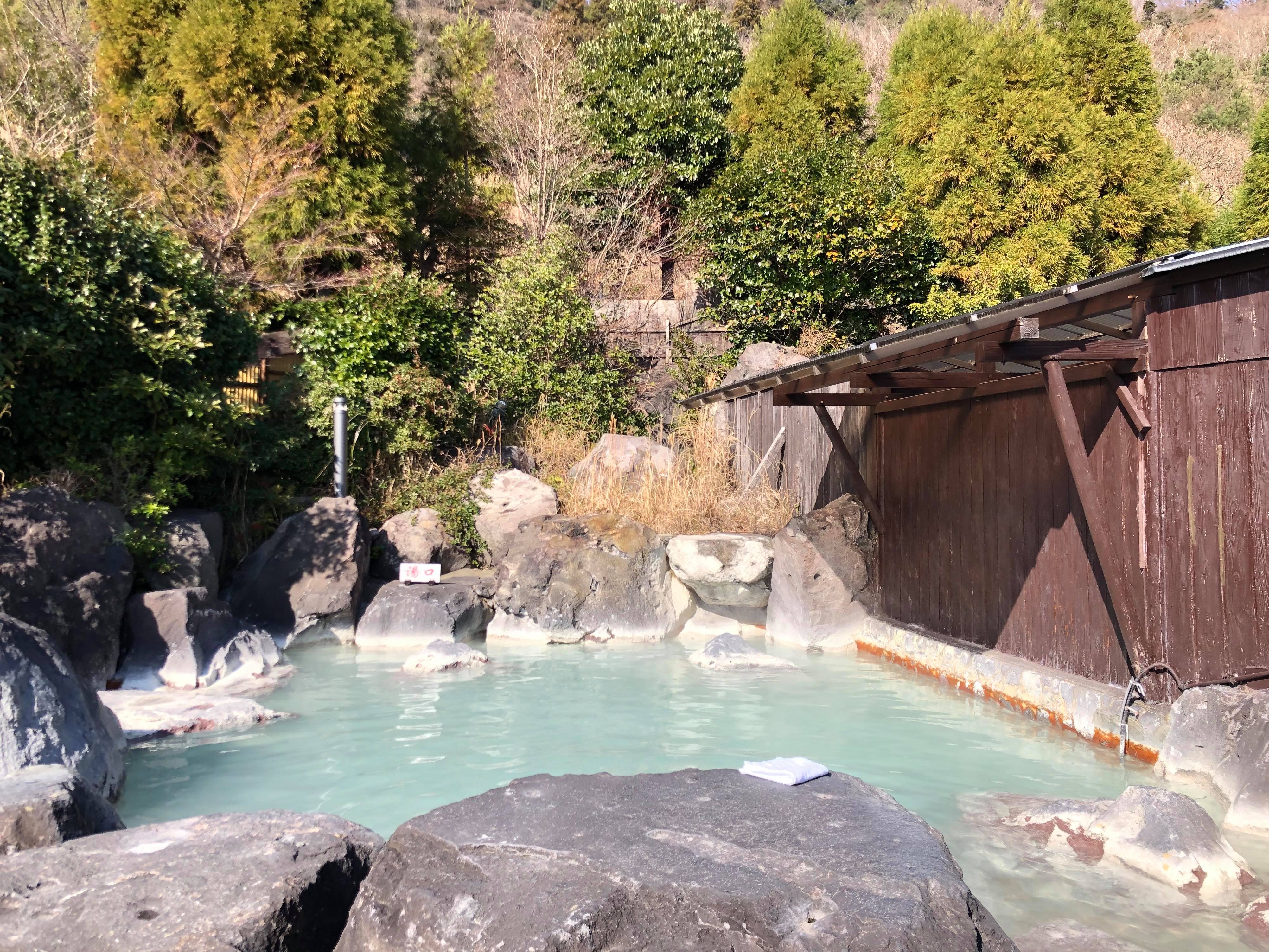 Thanks to the nice weather, the hot water sprinkled with yunohana glimmered in the sunlight.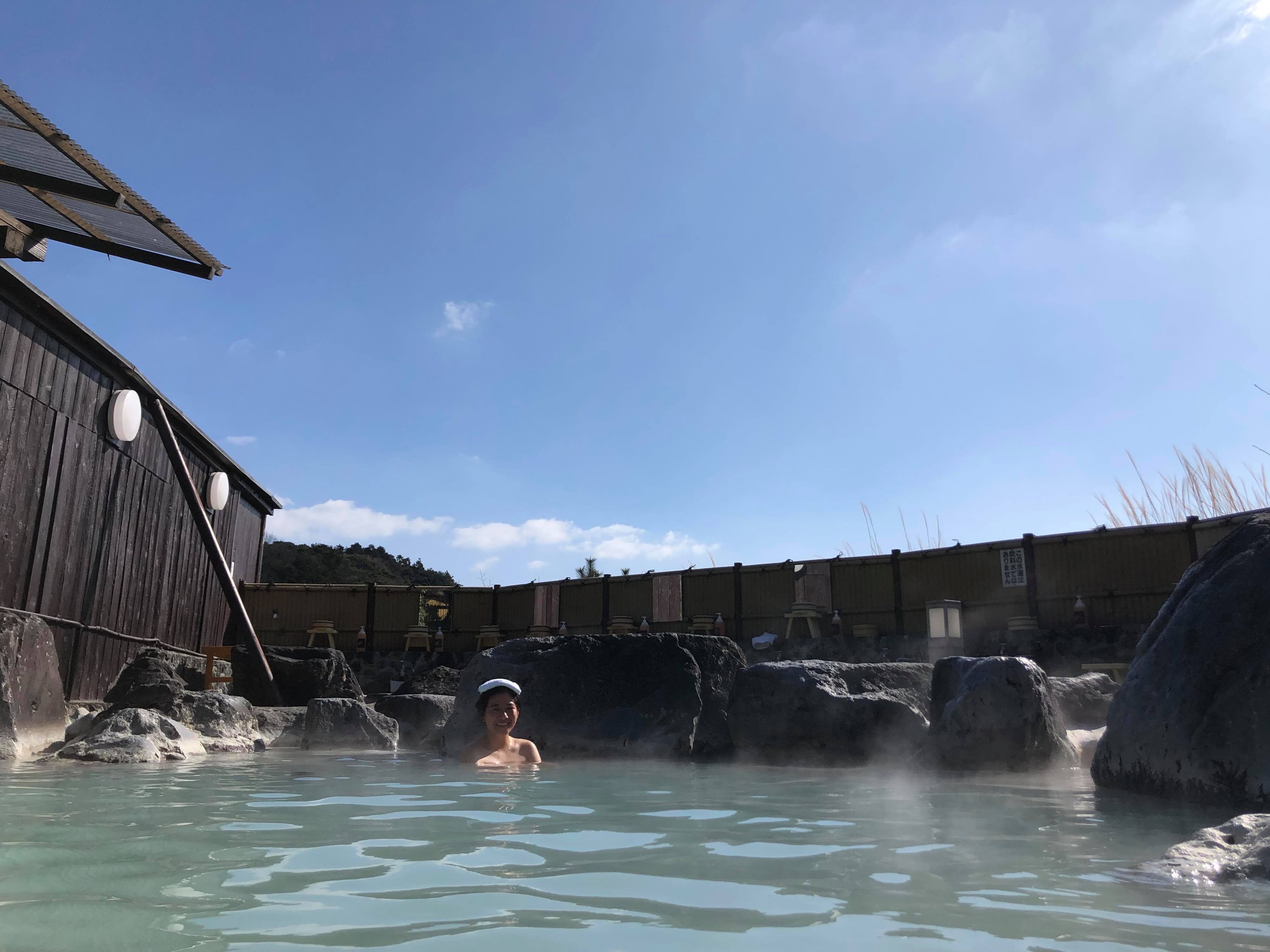 We enjoyed the hot spring to its fullest, submerged in murky white on a clear day.

"Under the effects of the composition of yunohana, the water in this hot spring felt kind of hard." Anessa commented but it's true! Since the properties and composition of hot springs in Beppu vary depending on the area, Myoban contains ample amounts of yunohana, finding itself to be unique compared to the others. Beppu's hot springs, which consists of eight areas, are known as Hatto Onsen (Hamawaki, Beppu, Kamegawa , Kankaiji, Shibaseki, Myoban, and Horita Hot Springs)

"The next time I come to Japan, I'm definitely coming back to Beppu and trying out other areas' hot springs!"


Anessa said. It was the first time Sabrina and I had met Anessa – and we only did the Enjoy Onsen Guide session for about two hours – but since we're all college students, we had lots in common and were able to open up to one another. This great opportunity we had to talk about one another was all thanks to the pleasant time we spent in the hot spring. This encounter sparked the desire for the three of us to go around to see other areas' hot springs together again.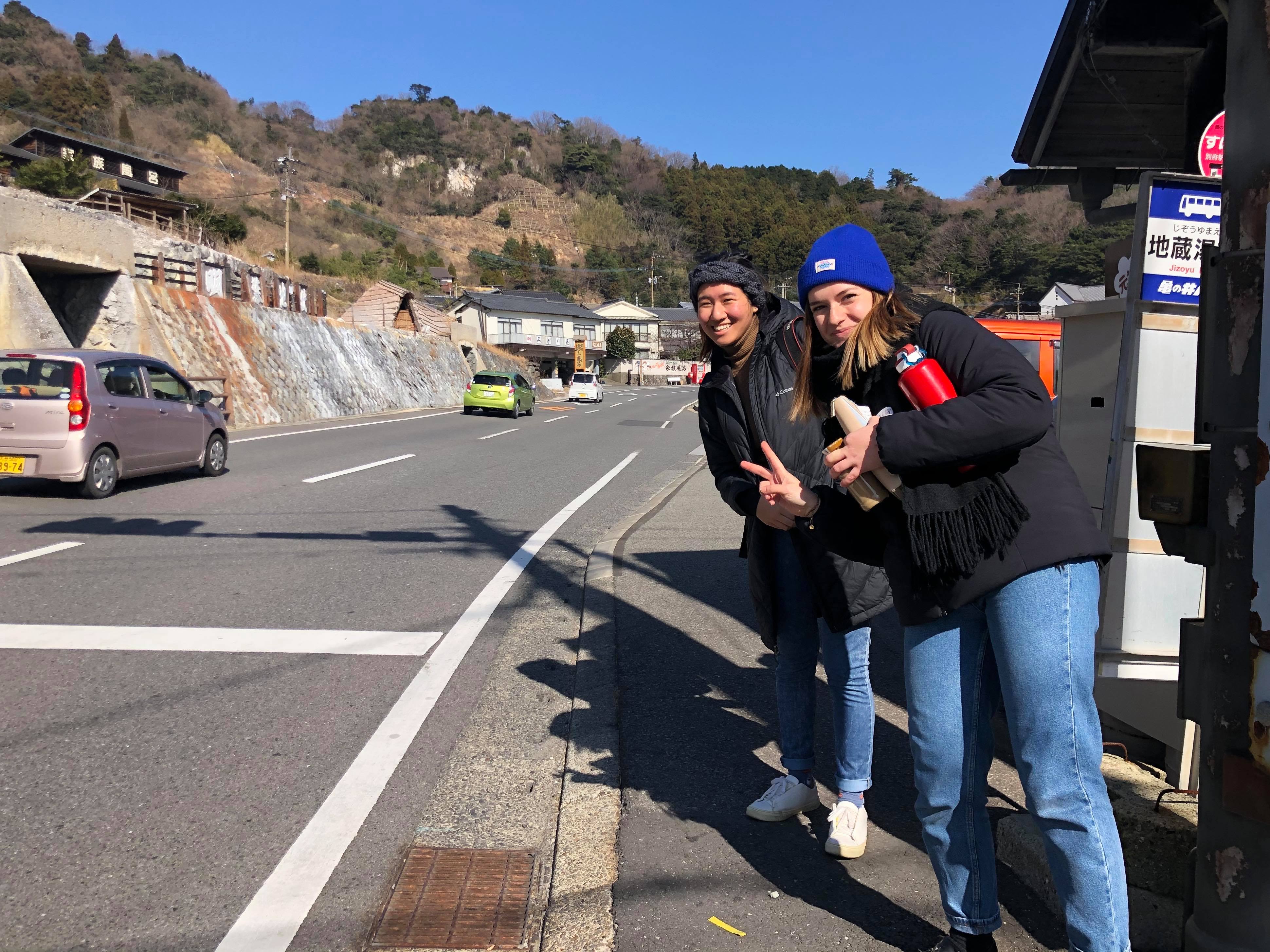 Yunosato Hot Spring
Operating Hours: 10AM ~ 9PM (Reception until 10PM)
Fee: 500 yen
Tattoo: OK
EnjoyOnsen