~How to Enjoy Beppu Vol.13 – From Sweden~
~Tattoos? No Problem! A Collection of Kannawa Onsen~
Hello! It's onsen lover Haruka!
I go to hot springs twice everyday. When I wake up early in the morning, onsen gives me the power to face the day.Then, after I've come back from a long day of work, the onsen cures my fatigue. It is precisely because I am in Beppu that I can begin and end each day with a hot spring.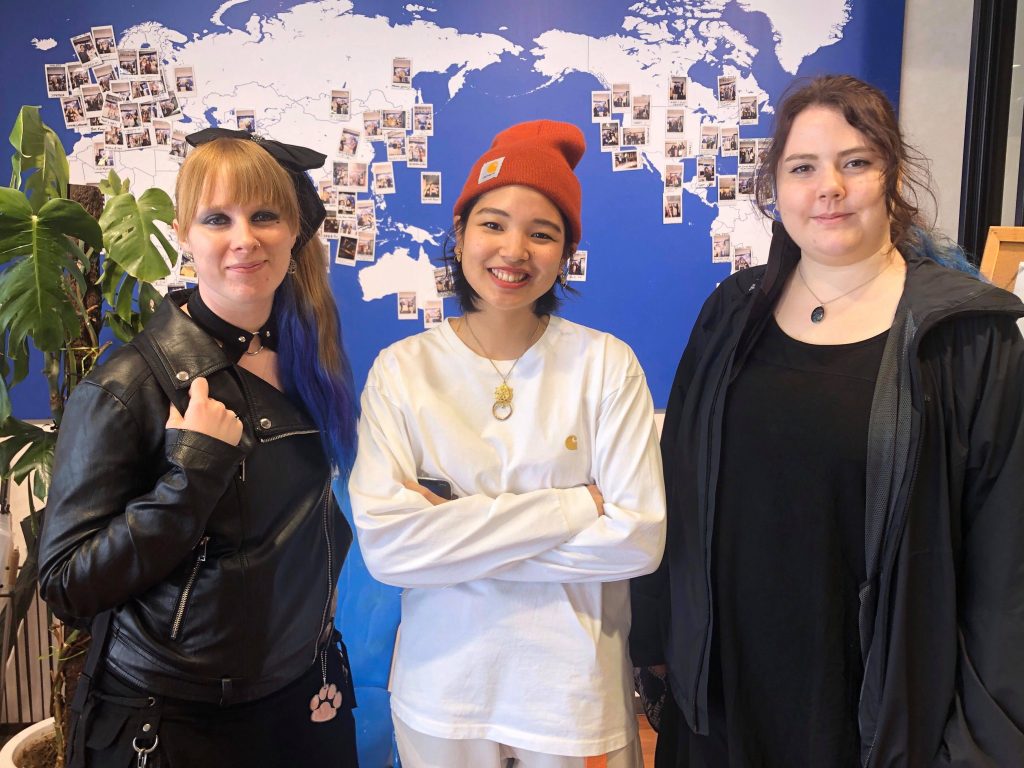 Today, best friends of 9 years, Lin and Erika from Sweden, will be joining me on an onsen tour. The girls love Japanese animation and comics and Erika even studied Japanese for 3 years before coming to Japan for the first time. This is their second time in Japan and their first visit to Kyushu.
"On this Kyushu trip, there were many places we wanted to visit in a limited amount of time, so we were moving around a lot," Lin said. "So that's why we wanted to spend 4 days in Beppu and take things slowly," she continued.
Upon hearing about their journey, I told them, "In Beppu, there is a culture called 'toji' in which people who want to heal their hearts and minds stay awhile to enjoy the onsen and steamed food. That way they can heal from the inside."
In response, the girls told me, "We had an experience kind of like that at Hyotan Onsen."
The day before they met me, the Swedish ladies went to a popular and recently renovated onsen complex called Hyotan. Of course there are onsen, but there are also a dining space and a resting area so you can enjoy the whole day there. And it seemed like they really enjoyed the half day they spent there. Thanks to Hyotan Onsen, which you may read more about here, their fatigue disappeared and they could fully relax during their time in Beppu. It truly felt like "toji."
Of course, Kannawa is an area famous for "toji" and it is spotted with many local onsen besides Hyotan. I wanted to show them even more of Kannawa's charm, so off we were. We decided to walk around the area famous for its steam.
Here is the scoop on Kannawa.
You can walk from one end of this stone paved area to the other within 20 minutes. Despite the fact that it's such a small area physically, we spent more than an hour and a half exploring this historical site. What's more is that within this span, there are more than 10 different hot springs. What else could we expect from this area renowned for onsen healing.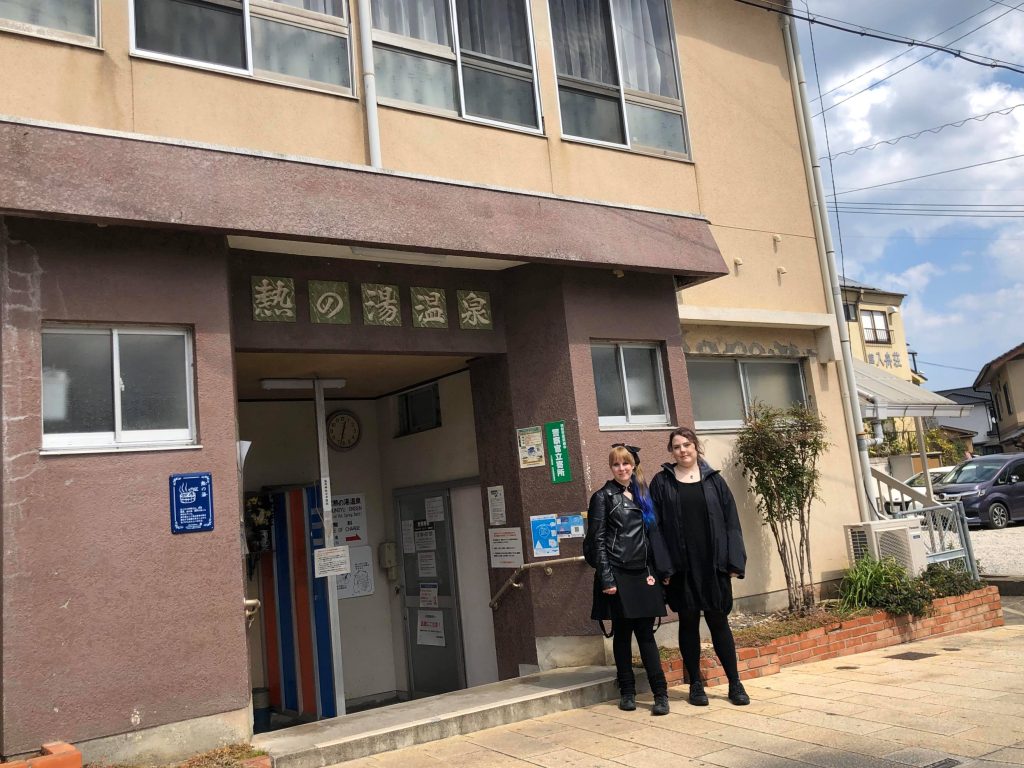 This is a free onsen run by the city of Beppu called Netsu No Yu. "Netsu" is a word which means extremely hot. This onsen was named so because of its efficacy in removing body heat. Read more here!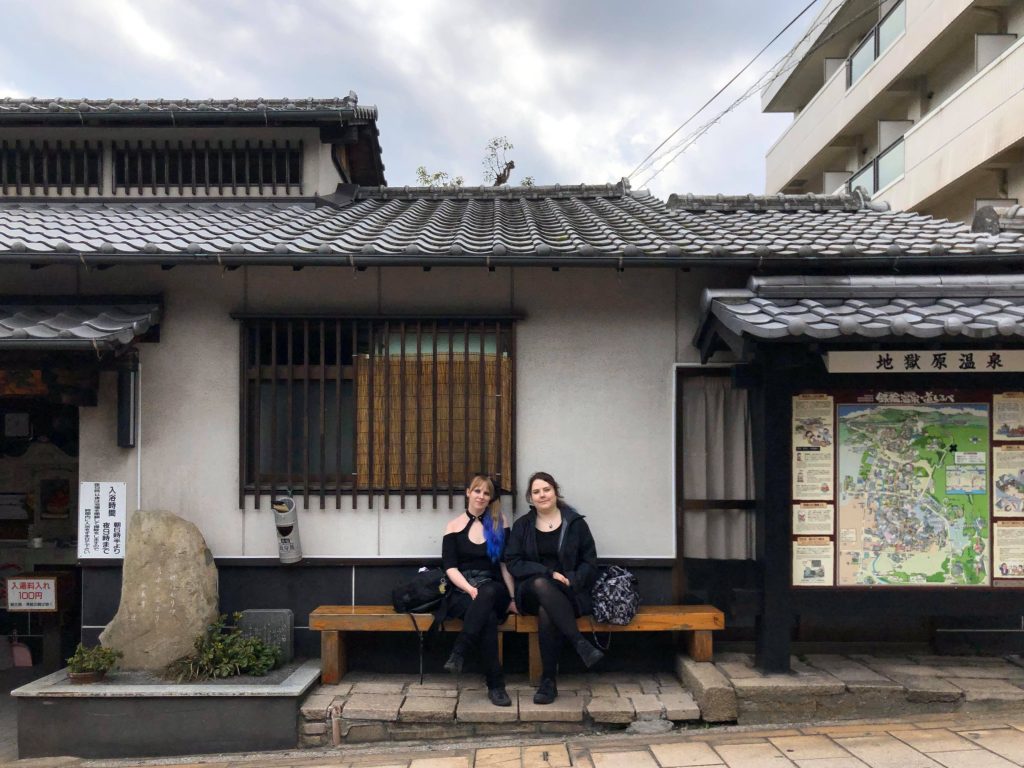 This is Jigokubaru, an onsen with traditional Japanese architecture named after Hell itself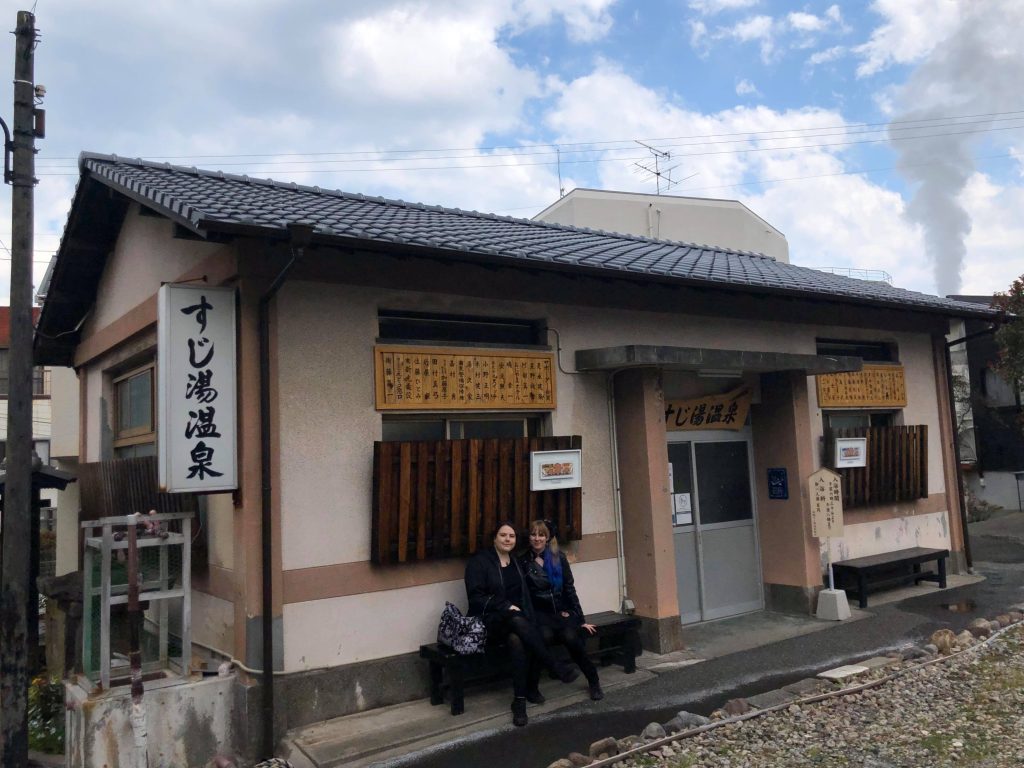 This onsen, Sujiyu, is named so because it is good for your "suji" or muscles. Please note that this is a 100% pure onsen, so you cannot use soap or other products before entering the bath.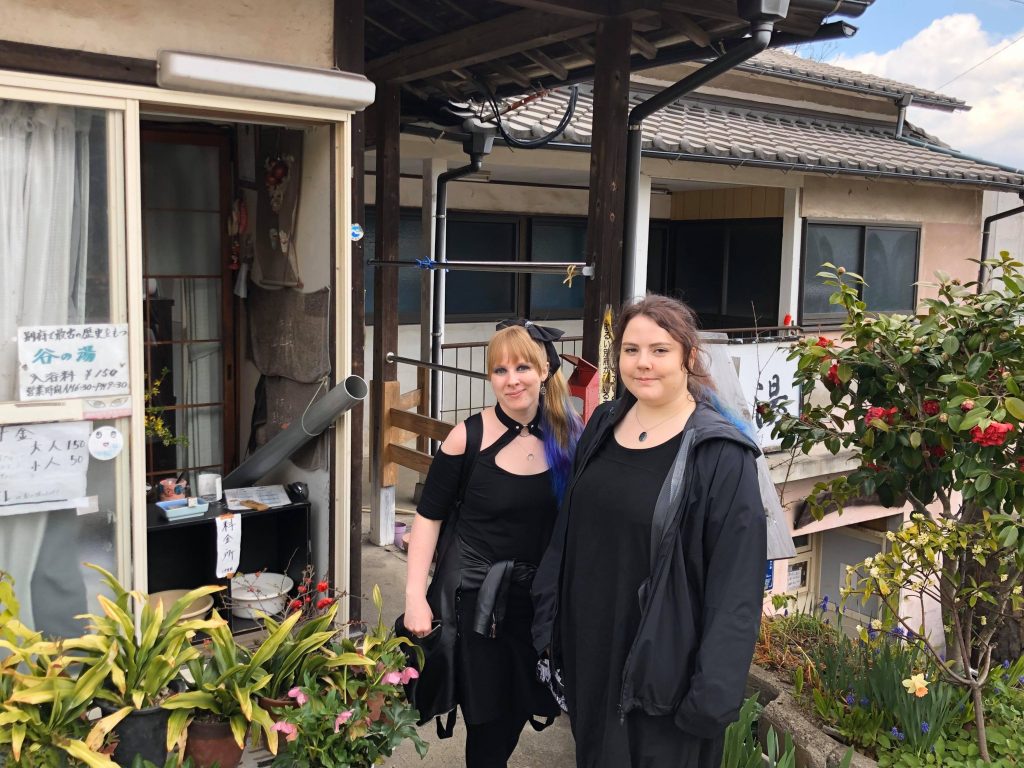 Tanino Yu''s stamp is made in the image of its attendant. Read more about this onsen here!
These are the onsen we found while exploring. Tying together the steamed food, the many onsen and their names, the spaport, among other things, I conveyed the greatness of Kannawa.
"Each onsen has its own meaning and is cherished by the locals and I was happy I was able to learn that. Because we were moving around and had so many events this Kyushu trip, a part of us was tired, but these 4 days in Beppu we were able to take it easy and enjoy the sights. Through onsen we were able to heal our bodies, learn their true meaning, and learn that Kannawa is a place for onsen healing, we were able to appreciate hot springs even more."
"When I first came to Japan, I wanted to try onsen, but because I have a tattoo, I had the unfortunate experience of being turned away. However, this time, we had Haruka to introduce us to onsen that allow tattoos, so next time we come to Beppu, we want to get the spaport and try onsen again!" Lin said.
I grow to love this one and only Kannawa even more with each visit. Even though I have been there so many times, I was able to convey the appeal of Kannawa to two girls from far away Sweden. It was a happy day.
(Please note that the events described in this article took place before the current coronavirus crisis. Wander Compass Beppu is currently closed until further notice.)
How to get to Beppu, where Hyotan Onsen, Netsu No Yu, Jigokubaru, Sujiyu, and Tanino Yu are located