How to Enjoy Beppu Vol.4
~ Hot spring hopping with an onsen spa-port in hand ~
Have you ever imagined how Japanese students spend their time? During the day, they take classes at school. At night, they do assignments, hang out with friends, eat, and drink. The way students live their life isn't so different from the way students in other countries do.

However, the lifestyle in the hot spring town of Beppu is slightly different. The hot spring scene in Beppu is something which cannot be seen anywhere else in Japan. Why is it so special? Moreover, what's different? We actually asked local students living in Beppu.

In this interview, I collaborated with three onsen-loving students – Haruka, Rii, and Nagisa.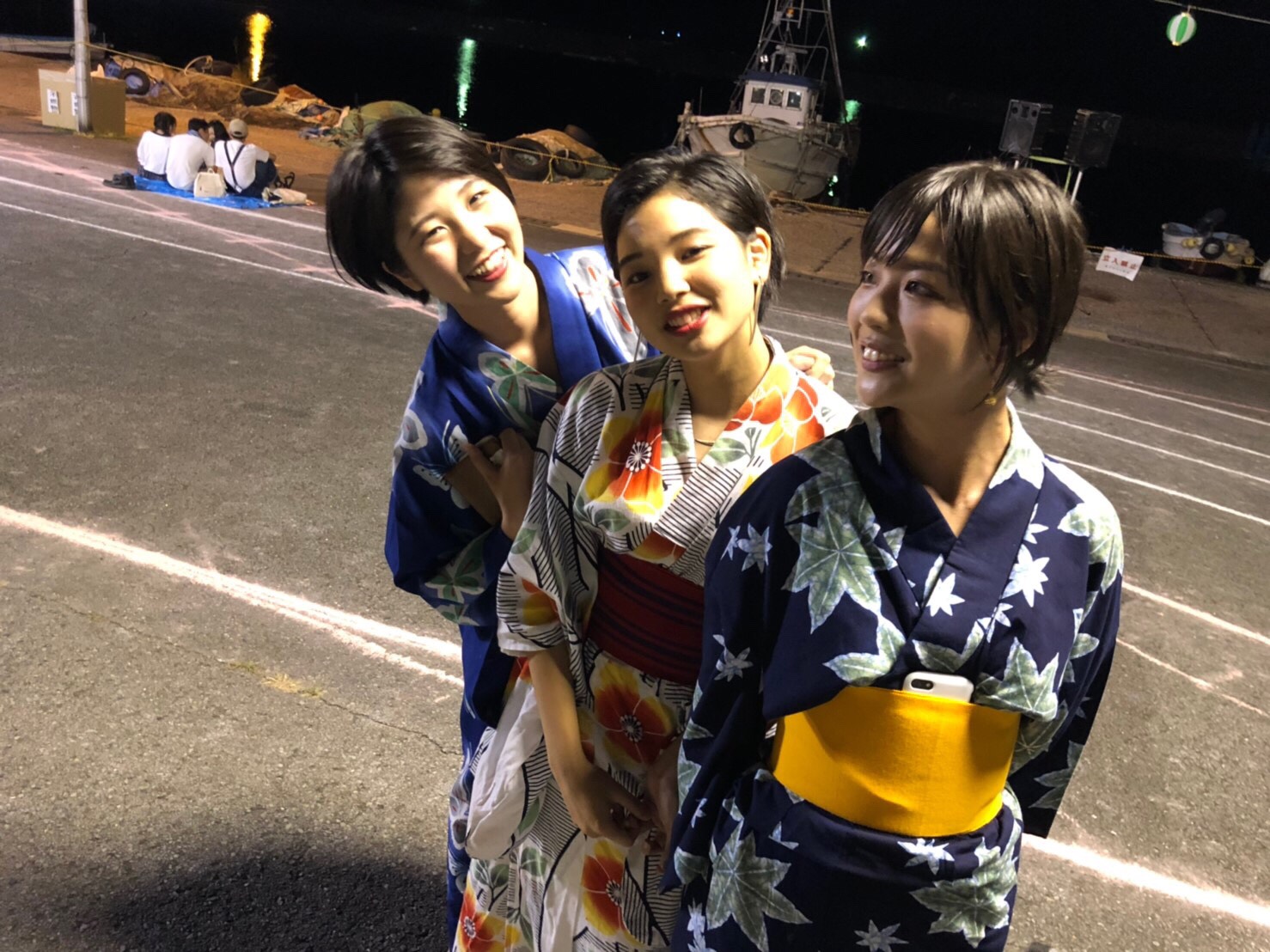 These girls live together as roommates. Surprisingly, they live in a house with no gas. How are they taking a bath!? Isn't it inconvenient living that way!? I asked them what their daily lives are like.

As the day came to a close, I was able to intrude on their living space. The girls took out some kind of book and started discussing.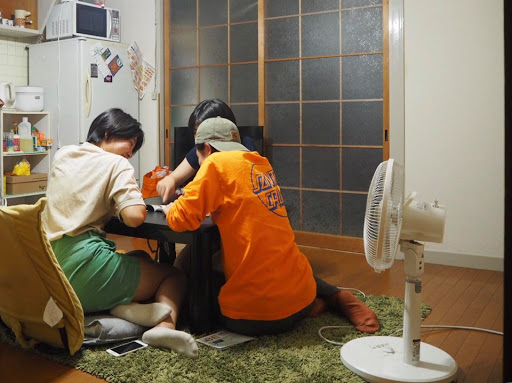 Reporter : What are you doing?
Rii : I'm deciding which hot spring the three of us will go to today using this Beppu Onsen Book, which introduces Beppu's hot springs.
Reporter : Doesn't your place have a shower or bath?
Nagisa : Since we don't have gas running in our house, we go to the hot springs every day.
Reporter : Doesn't it get tiring leaving the house when the weather is bad or you're feeling tired?
Nagisa : Actually, our complex's first floor has a hot spring, so I make use of it when I can't go out because of the rain or if I'm tired.
Shockingly, there are no shortages of apartments or single homes that possess their own hot spring pulled from a source.
I asked the girls…
Reporter : Don't you get tired of going to the hot springs every day? It's not too hot in the summertime?
Rii : We have onsen spa-ports and go hot spring hopping, so we're in a new hot spring every day. I don't get tired of it at all!
The "Onsen Spa-Port" is a stamp rally where, out of the 144 hot spring facilities existing in Beppu, you visit 88 and collect stamps in the spa-port booklet.
Should you collect 88, you'll become an Onsen Master!
For more details regarding the Onsen Spa-Port, refer to this article.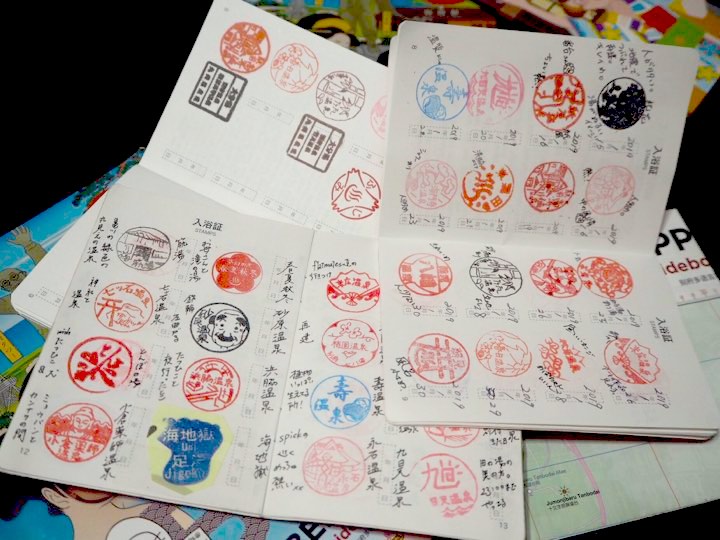 Rii: Now, hot spring hopping has become my hobby, and I look forward to going to various hot springs while collecting stamps. I can't get enough of it!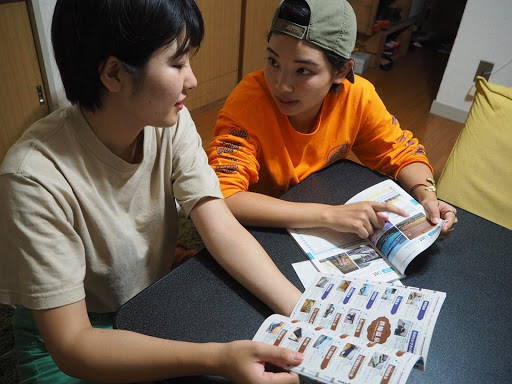 The hot spring they're going to today is Kamiya Onsen. Kamiya Onsen is a historic hot spring that has been running since the Edo period. Head over to the hot spring at night with your own hot spring set and spa-port on hand. It's natural for Beppu citizens to bring towels and their own shampoo and conditioner.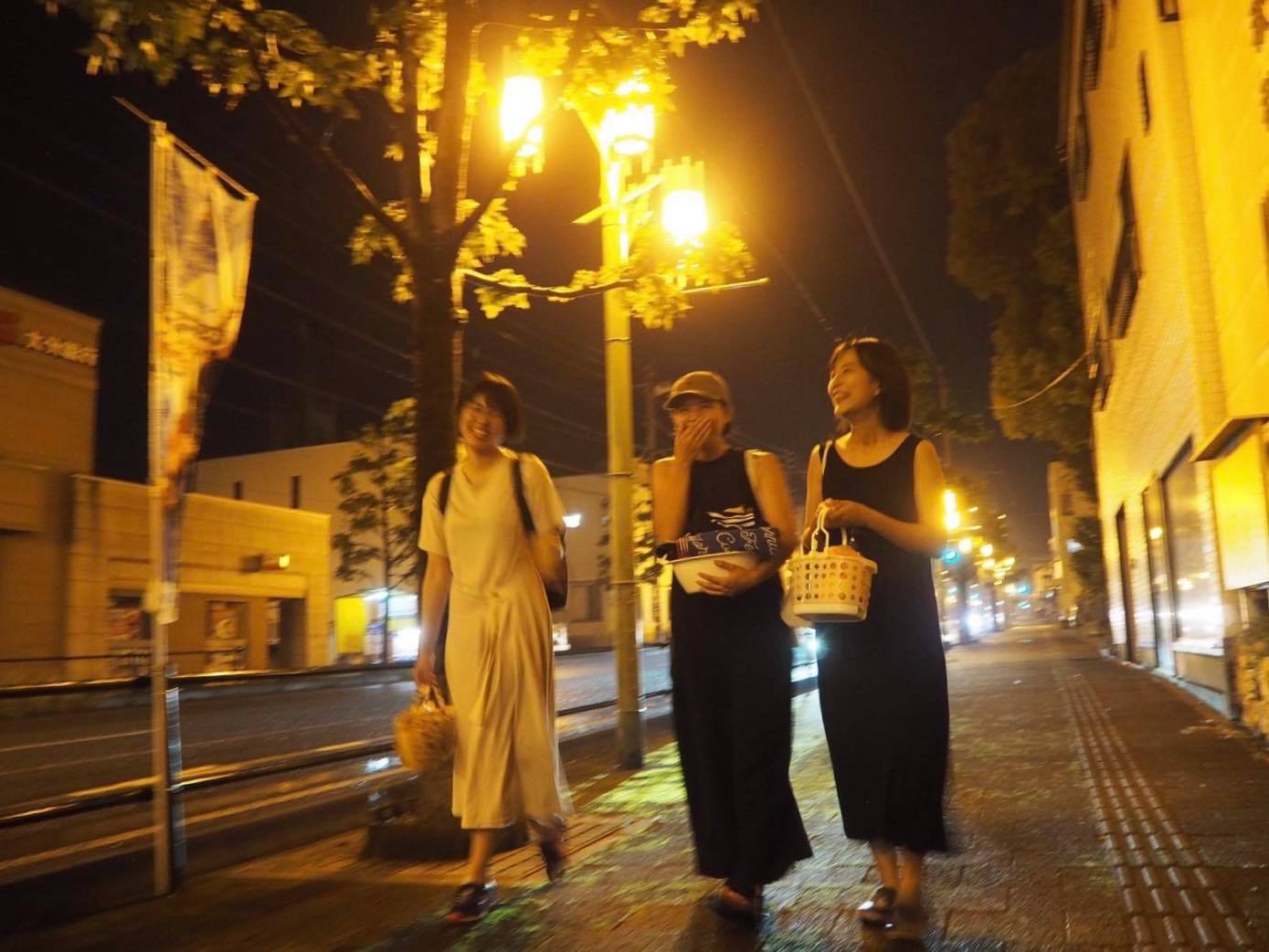 While walking together, the following was asked.
"I heard that the three of you have studied abroad before. Could you tell me how your lifestyle there differs from that in Beppu?"
Nagisa : I used to live in Uganda. The water I used to shower was basically rainwater stored in a tank. That's why it was a luxury to be able to take a shower every day since the water wasn't plentiful.

Haruka : I used to live in Germany. I remember that, because Europe has hard water (unlike Japan's water, which is soft), it was a very strange feeling every time I used a shower or water.

Rii : I used to live in Vietnam, and showers there were pretty commonplace, but there was never any hot water. The shower was a quick one, so it wasn't relaxing. There was a bath for Japanese people in Vietnam, but I had never used it because it was expensive and extravagant.

I found that life in Beppu, where hot springs are the norm, it's very special and valuable to those who have experienced living abroad.

After about a 5-minute walk from the house, we arrived at Kamiya Onsen.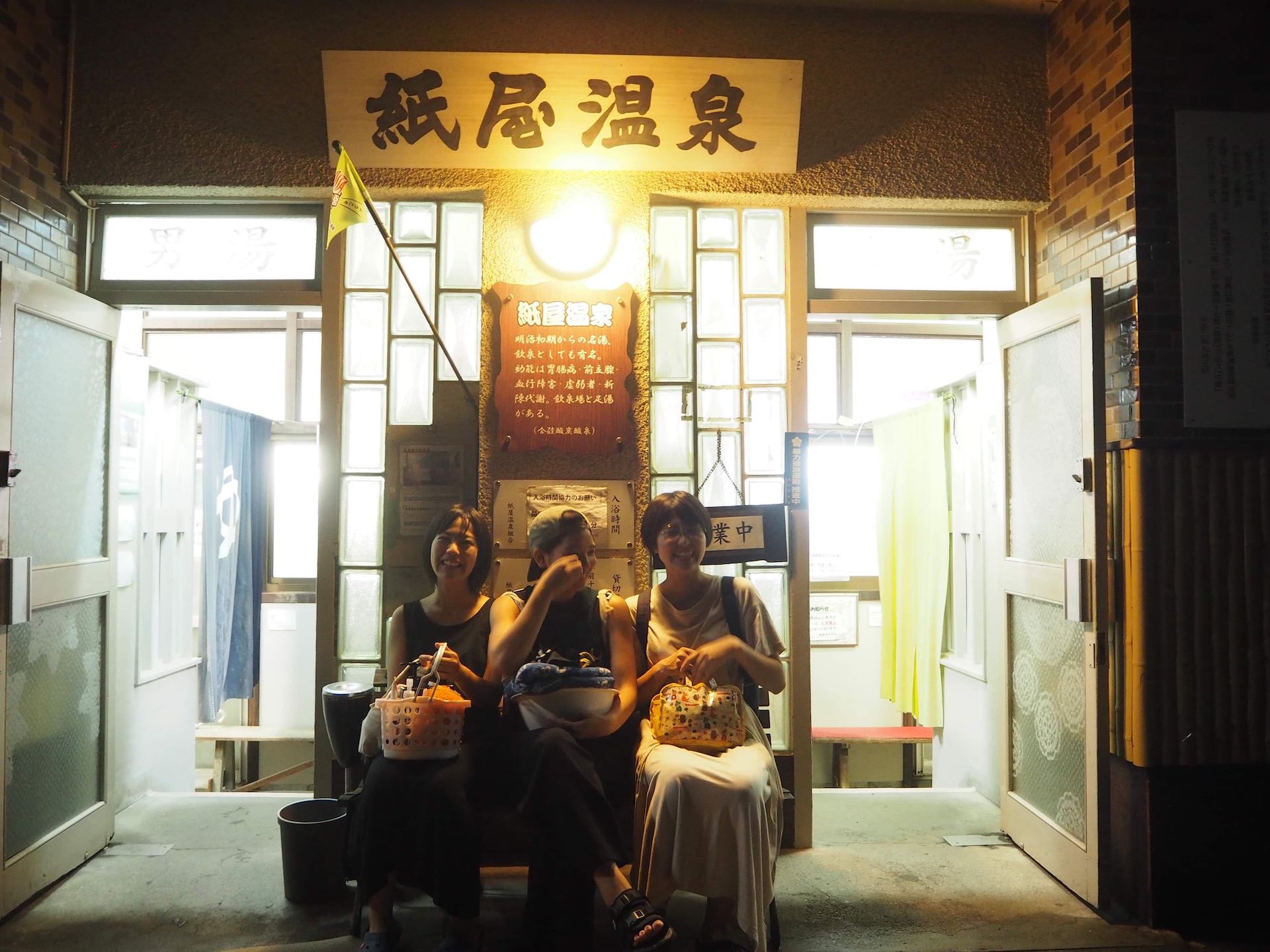 Equipped with foot baths and drinking springs, Kamiya Onsen is a place where you can enjoy Beppu's hot springs three times in one go. After getting their stamp, the three who had gone up for a bath had a nice conversation while drinking the spring water and soaking their feet.

Reporter : What hot spring will you go to tomorrow?
Haruka : Tomorrow, I'm going on an onsen date with my boyfriend!
Reporter : An onsen date!?
Haruka : Yeah! He developed an interest in hot spring hopping because I had started going around to different hot springs. We often go together now!

I think Beppu is a really attractive place. With more than 200 hot springs scattered around in this small town, you can easily go to the hot springs with friends, lovers, family, and so on like these girls. I thought that, for them, being able to go on onsen dates is one of the benefits of living in Beppu.

The next day, I was allowed to cover the ongoings of their hot spring date. Just watching two people walking along a quiet road in Beppu at night, I felt that time slowed.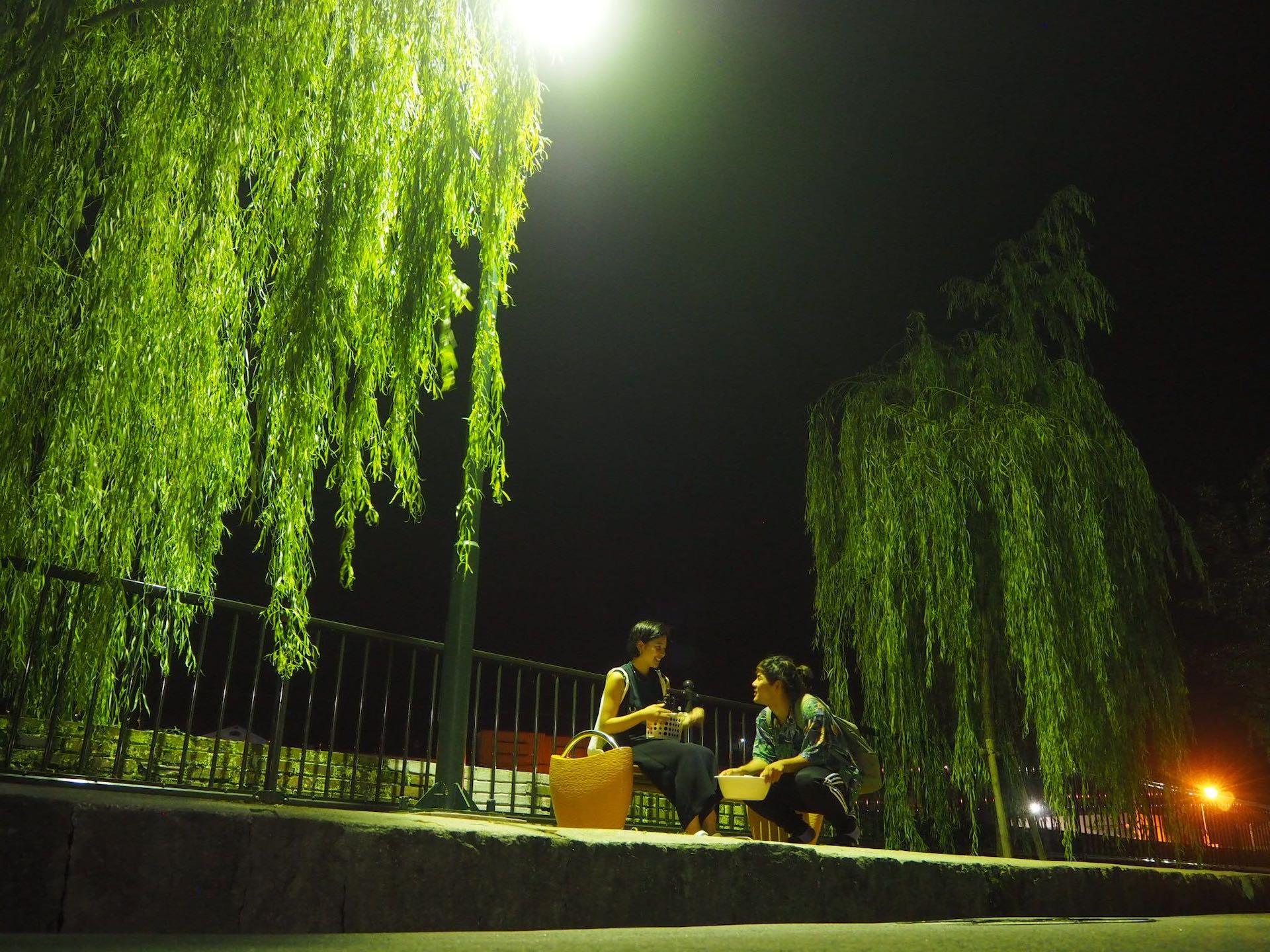 The two of them aren't going on a special outing nor are they going out to eat. They're going to the hot springs to relieve their fatigue for the day. The words they exchanged were comfortable, and I thought to myself that this kind of sweet atmosphere could only be possible in Beppu. The two that have arrived at the hot spring decide a time to reconvene and part ways. After the bath, I felt that my heart and body was nice and warm, and I became much less tense.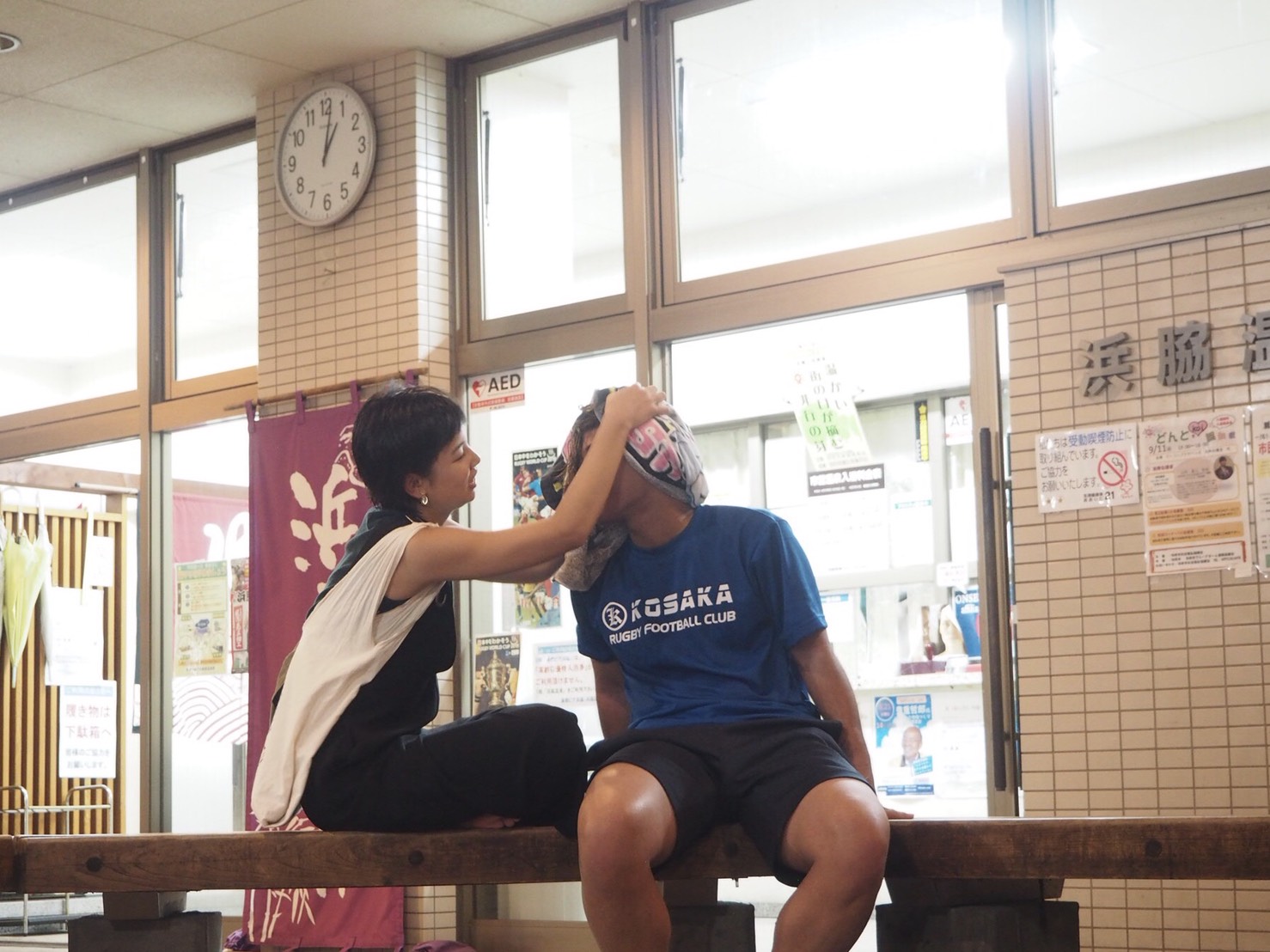 In a sense, onsen dating may be a good opportunity to get to know who you really are. Watching as the two disappeared into the night, I thought that this was one of the forms of happiness in Beppu, the world's number one hot spring area.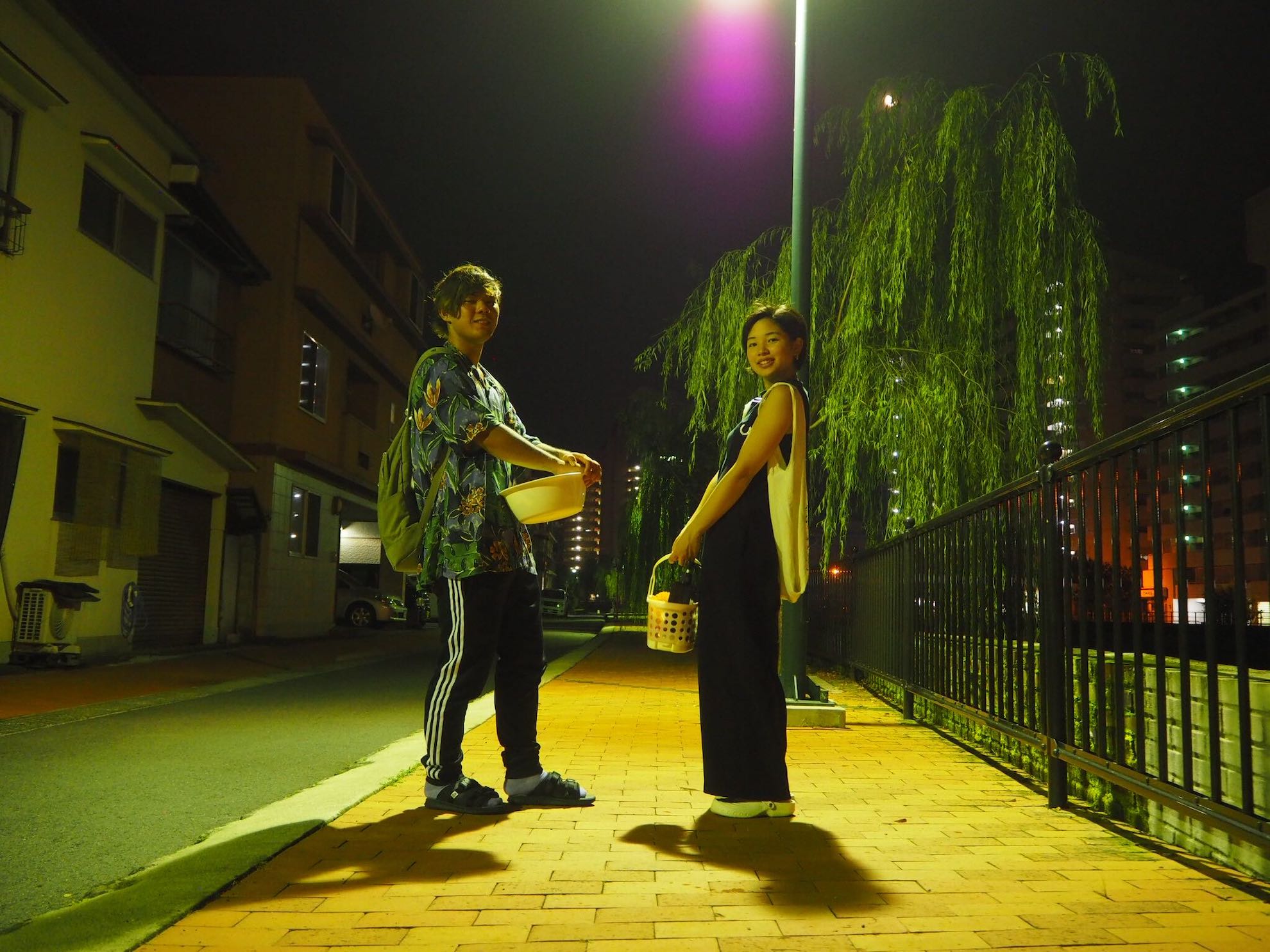 With that, the way that these onset-loving college students enjoy Beppu at night was… Deepening relationships with dear friends, lovers, etc. while going hot spring hopping! In Beppu, friendship and love can be obtained with a little help from hot springs.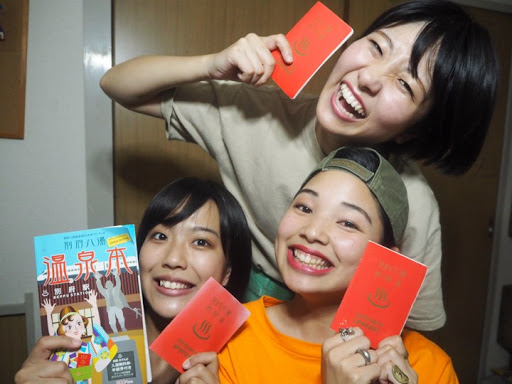 That is how to enjoy the nighttime, Beppu style – something that can't be mimicked in any other area. It feels like witnessing a scene in which people are deeply connected with one another just because onsen is a part of daily life. Usually, we think that parting ways after putting on stylish clothes, playing, eating, and drinking together is the norm. However, here in Beppu, hot springs are special in that you get to know yourself in a good way.

One day, they may see the onsen spa-port they had gathered through hot spring hopping during their student life. They'll remember this small town called Beppu, and may even visit to reminisce.
It's my hope that this lifestyle can be experienced, not just by locals, but also by people visiting from around the world.

Beppu makes you think… One day, I want to go back.

OPEN: 13:00~23:00 (Private bath from 11:30 to 12:30, reservation is required a day before.)
FEE: 100YEN(+ 50YEN if you wash your hair), 1000YEN for private bath (1hour) 
TATTOO: Allowed

OPEN: 6:30AM~1:00AM
FEE: 110YEN
TATOO: Allowded

EnjoyOnsen