How to Enjoy Beppu Vol.5 – From Switzerland
It was 34 years ago. I visit this place, Beppu. I don't remember the reason clearly. Why did I come to Beppu again? It was just that Beppu fascinated me… I don't think that's the reason either. I just thought that Beppu is a place I needed to return to. My name is Gizera, and this is the second time I've been in Beppu. 34 years ago, I visited this town and I've come to tread upon this land once again. There are many things that have and haven't changed, and my heart is racing. There, I met a student and her name is Haruka. She held a lot of interest in the reason I came to Beppu and why I was visiting it once again.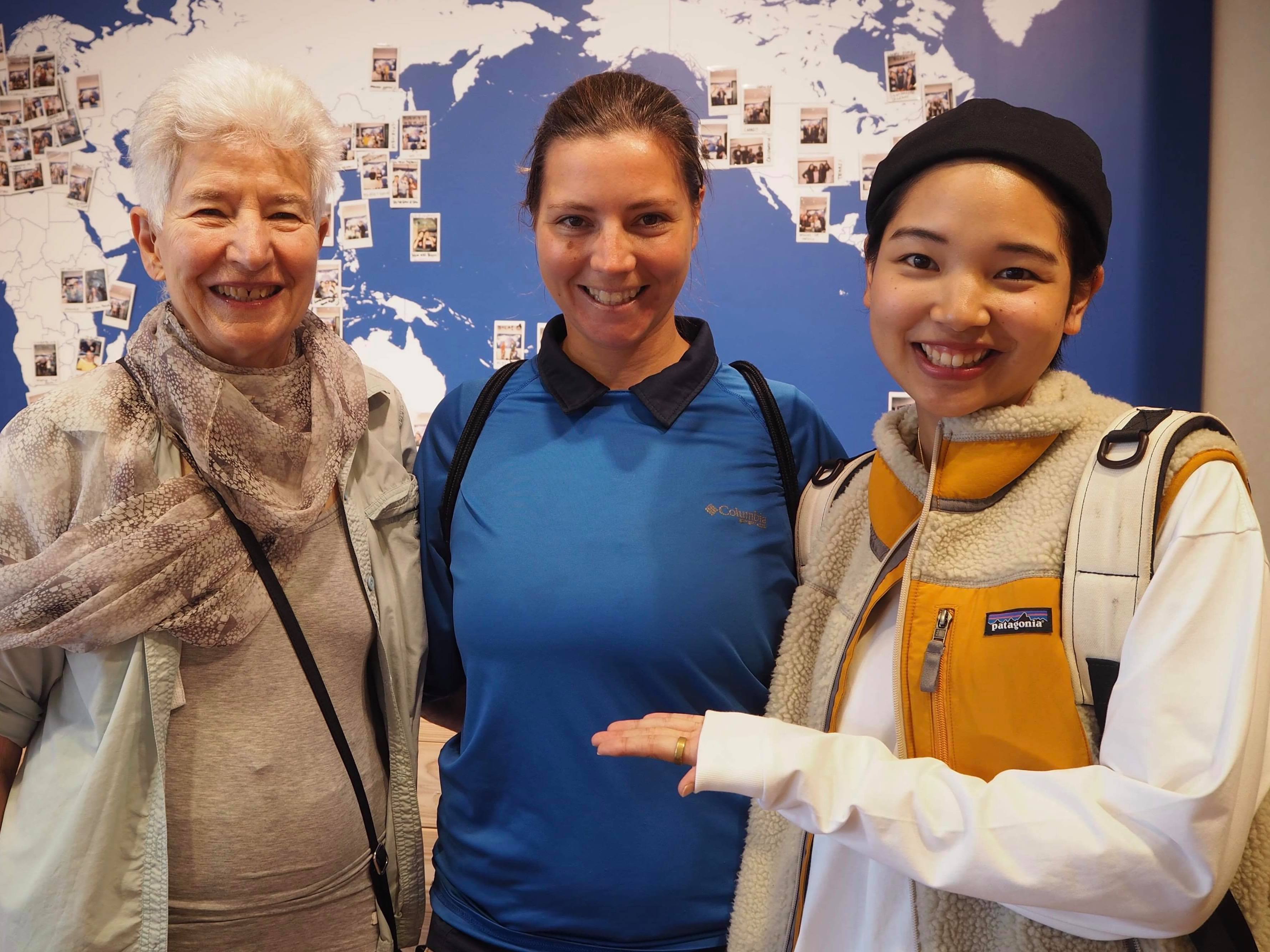 Now we'll be going to the hot springs. With us is also Inka, my grandniece who wanted to accompany me to Japan. So the three of us headed off.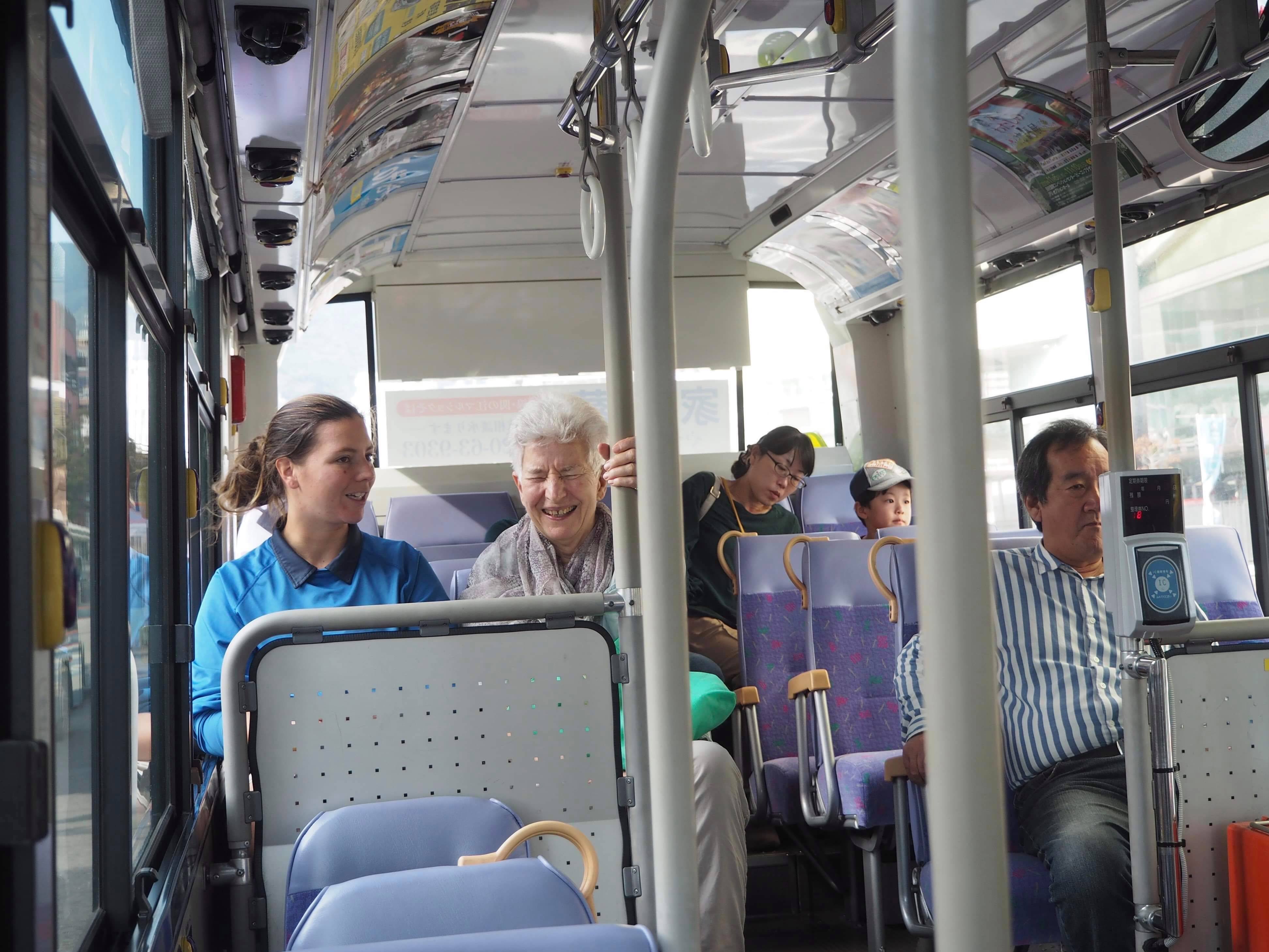 Our destination was "Ichinoide Kaikan." This is a local hot spring that was closed for repairs for about a year, but reopened in October of this year. What awaited us after getting off the bus was a steep hill, which I was somehow able to climb. Haruka was in a state of total shock. She asked me, "How are you able to walk up such a steep hill so energetically? What's the secret to your healthiness??" I'm 78 years old and, up until now, I've journeyed across many countries.
I've roamed many different places, met just as many people, and know their cultures. Even now, that curiosity hasn't diminished. That may be the secret to my livelihood.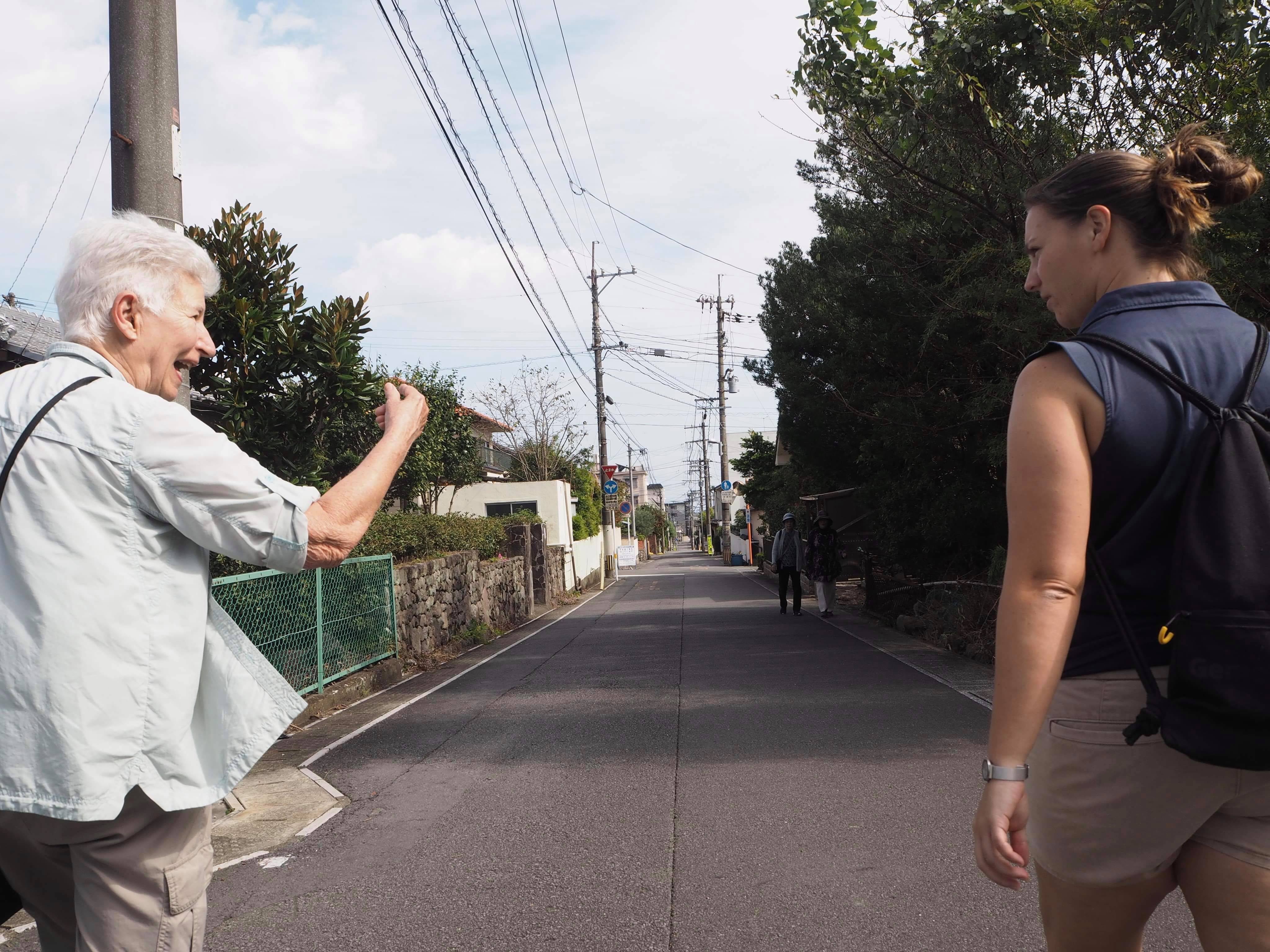 When we arrived at Ichinoide Kaikan, a kind, beautiful woman showed us in. After receiving a courteous explanation, we headed to the hot springs.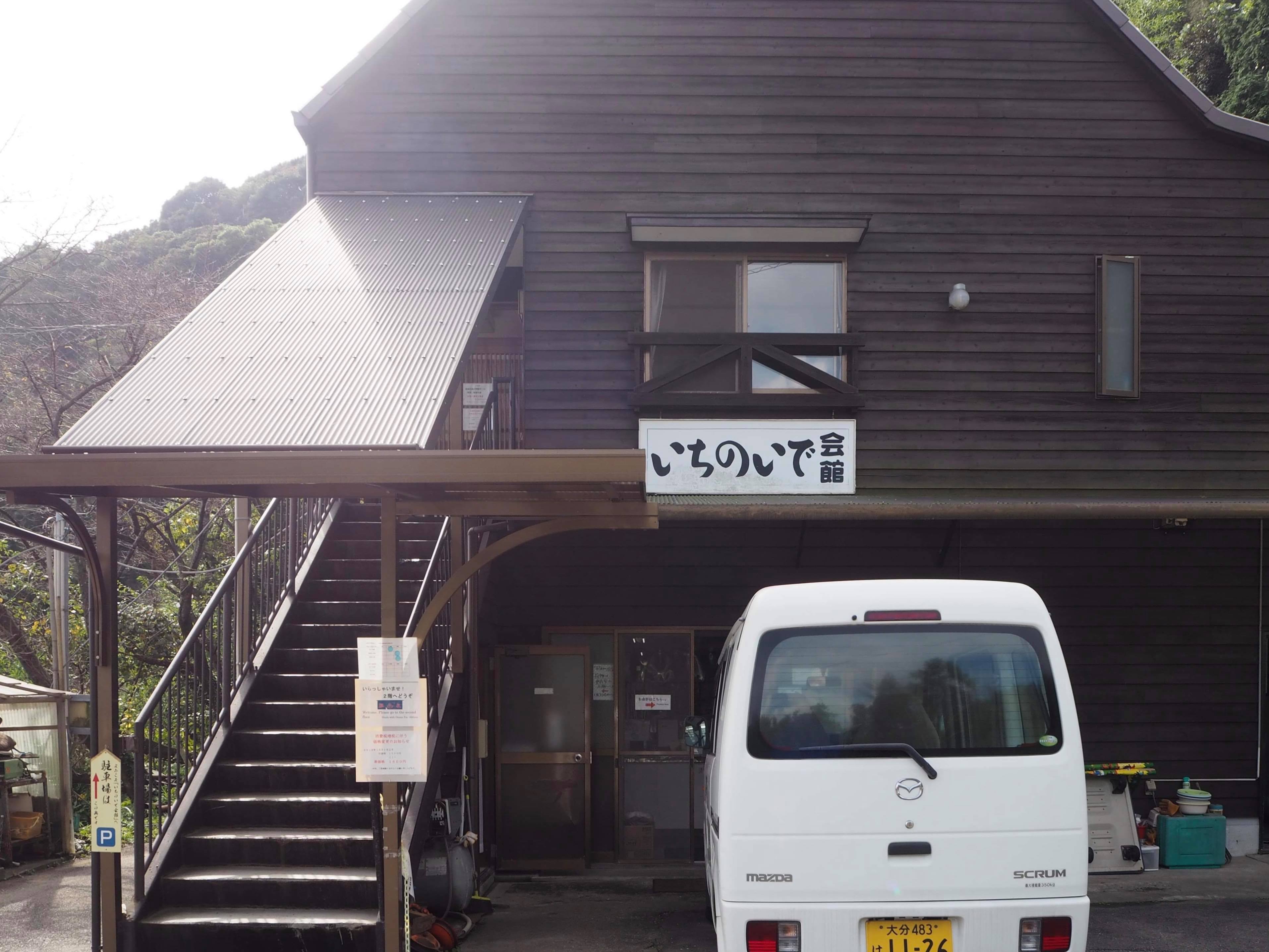 There, we were met with yet another steep hill, but I wasn't perturbed. All I could think about was what kind of view and hot spring awaited us at the top.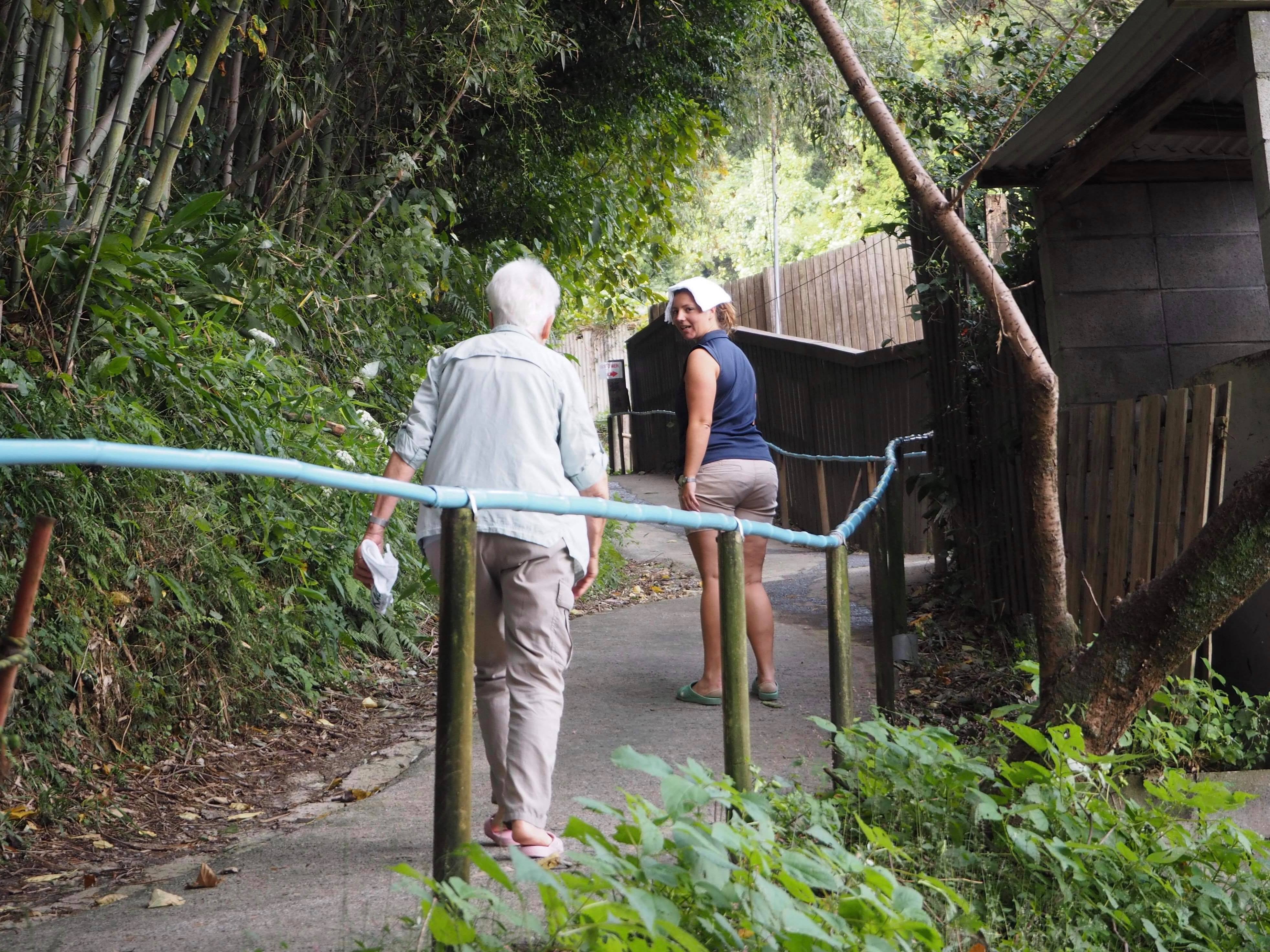 On this day, the skies were clear. The panoramic view of Beppu from that hot spring made it seem like the ocean was above the mountains. I've never seen a hot spring that was this blue. I was in awe of this cobalt blue spring that just burst forth with nature's blessings. This is what hot springs are in Beppu.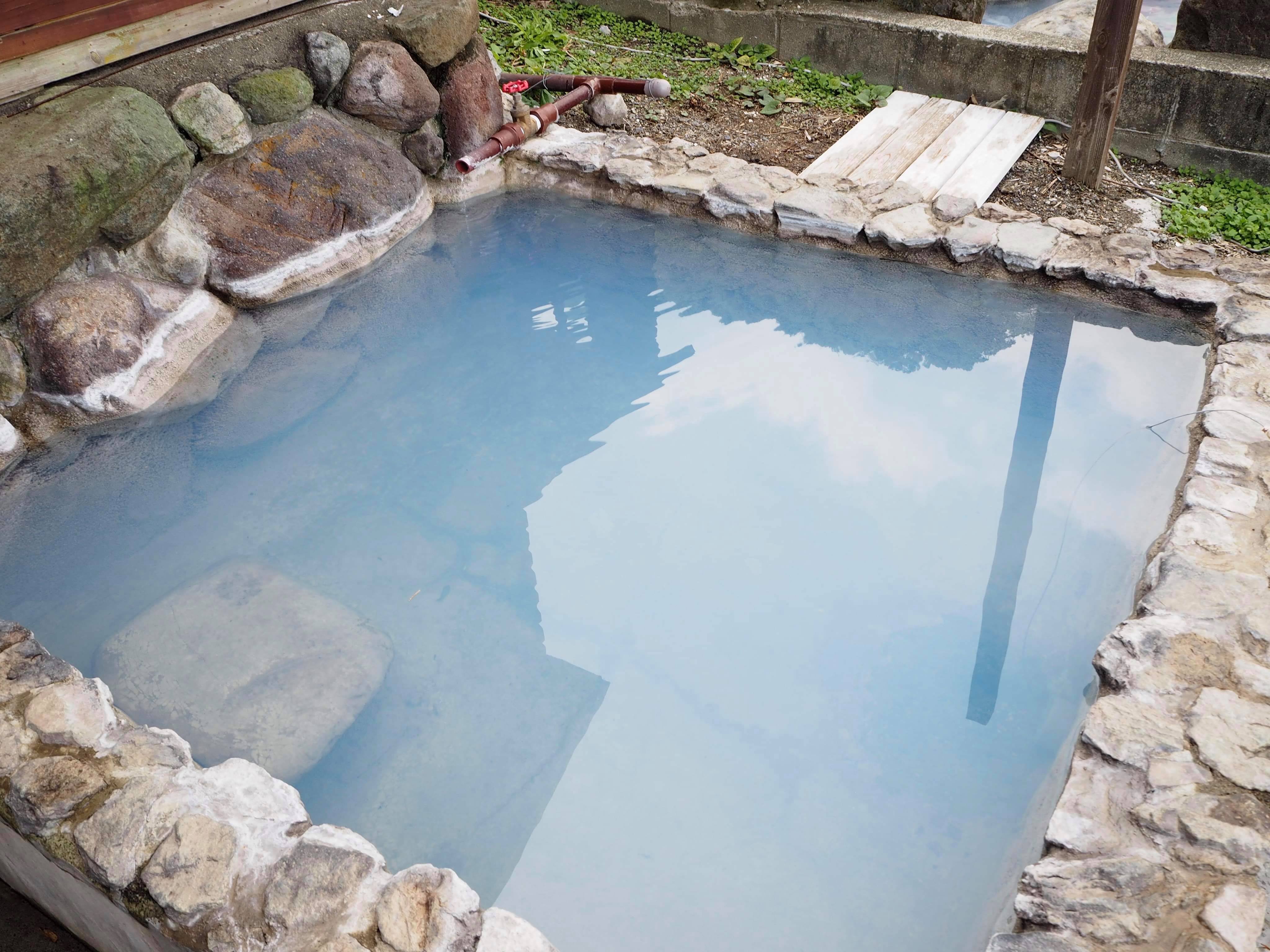 Before coming here, Haruka mentioned something very interesting. She said, "The hot springs in Beppu, which come forth from the ground, are actually 50 year-old rainwater. It transformed into a wide variety of spring water qualities on the surface over a long period of time and gushed forth 50 years later." I got to thinking that soaking in a hot spring comprised of rain that had fallen during my first visit to Beppu (and is just reemerging now) would be a valuable experience. While taking a sweeping view of Beppu's scenery, I spoke with my grandniece about Beppu.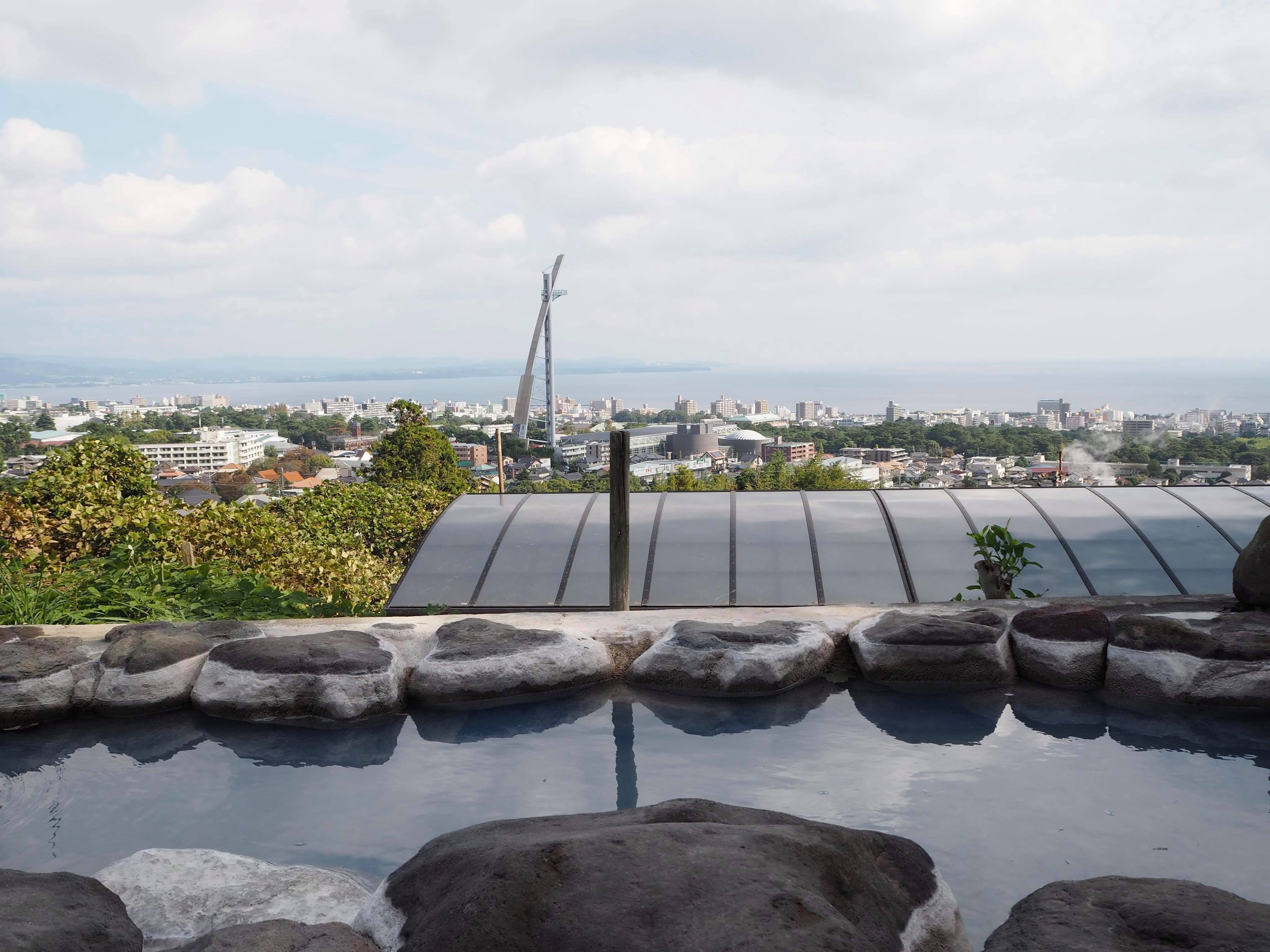 There was a lot that had changed in Beppu, but there were also parts that remained the same. What I said earlier was also a new development, but now street signs are in English and the infrastructure's been settled. In the past, there weren't any backpackers, but now I see many. It's proof that Beppu has become a safe city. Nevertheless, there is something that hasn't changed. That is the feeling of love that I've had for Beppu all this time. Visiting Beppu after 43 years, that feeling has remained the same as it had been in the past.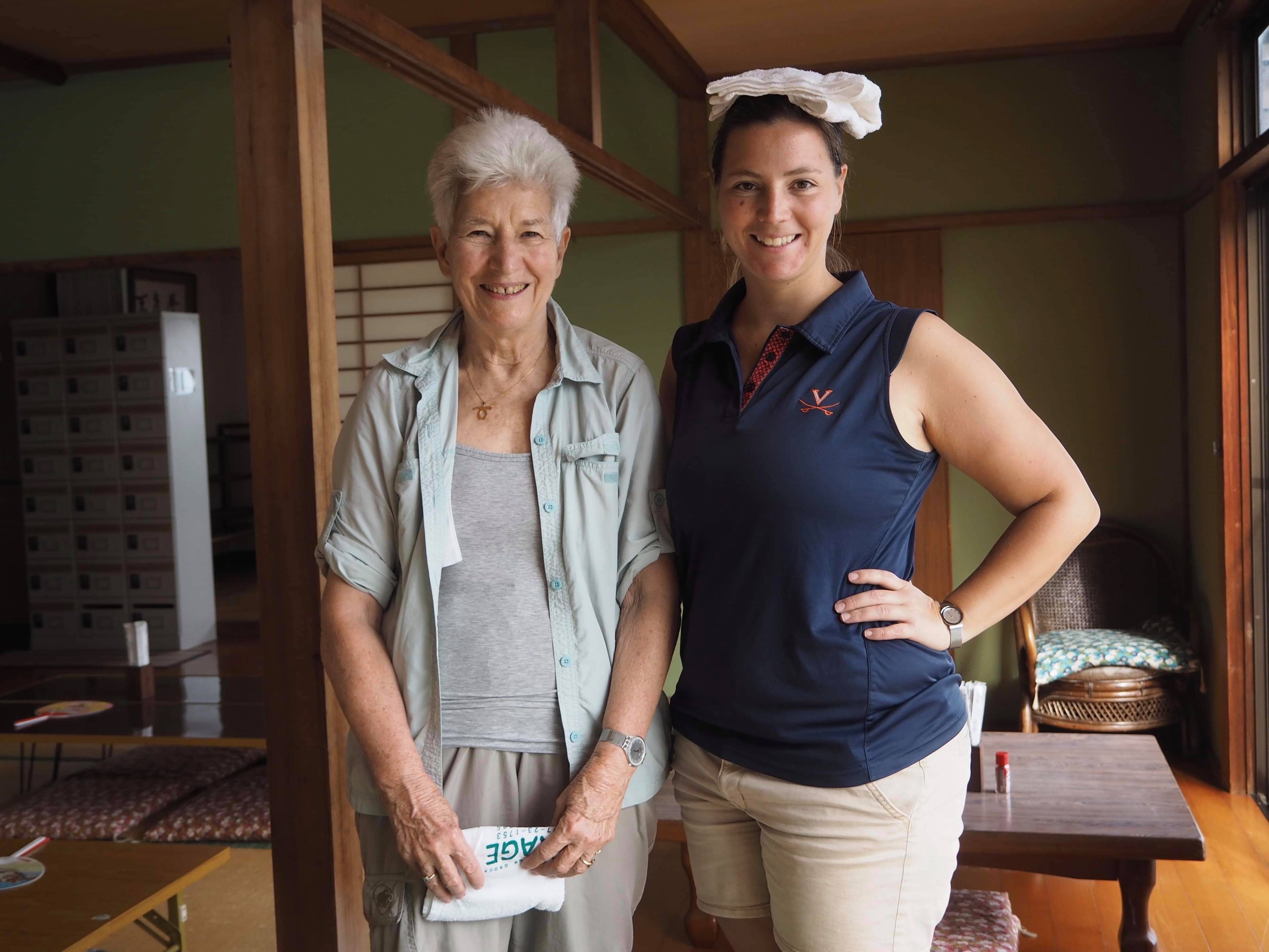 I came to Japan for the first time in 1983 because of my husband's job. The only things I knew about Japan were that the capital is Tokyo and Mt. Fuji is the highest mountain in the country. Not knowing left from right, I started living in Kobe. However, after a week had passed, I felt like Japan was my birthplace. I don't recall the reason in detail, but that feeling came over me. Perhaps I was a Japanese person in my previous life. I came to love Japan that much. Then, two years later in 1985, I came to Beppu. Beppu's nature, people, and hot springs made me want to return once again. Beppu's people remain unchanged – extremely wonderful people leading warm and friendly lives. After getting out of the hot spring, the woman presented us with Beppu's local cuisine.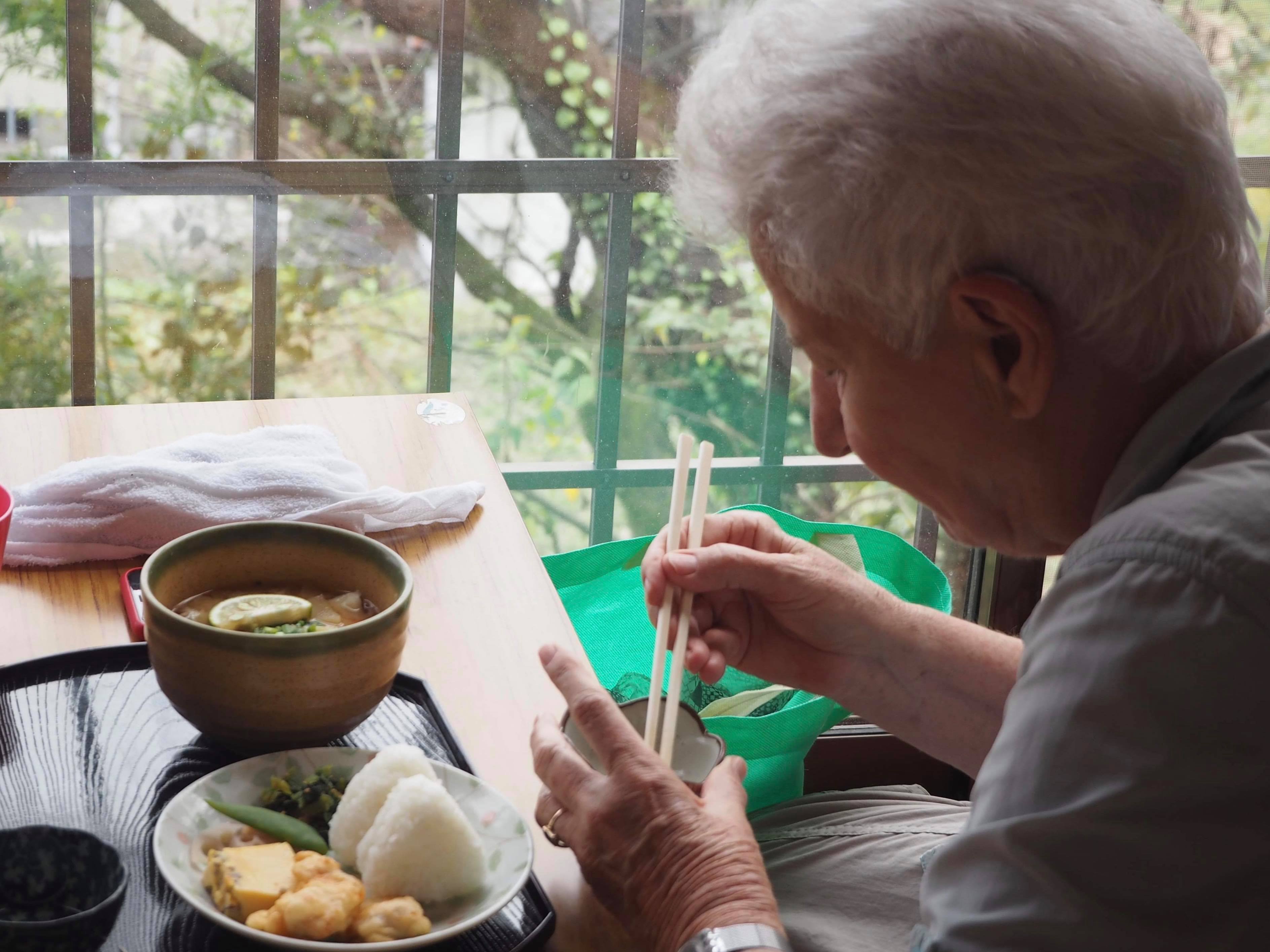 It was a very quiet space and a time of relaxation.
The local dish, Dango soup, and Toriten, which is famous in Beppu, were very delicious.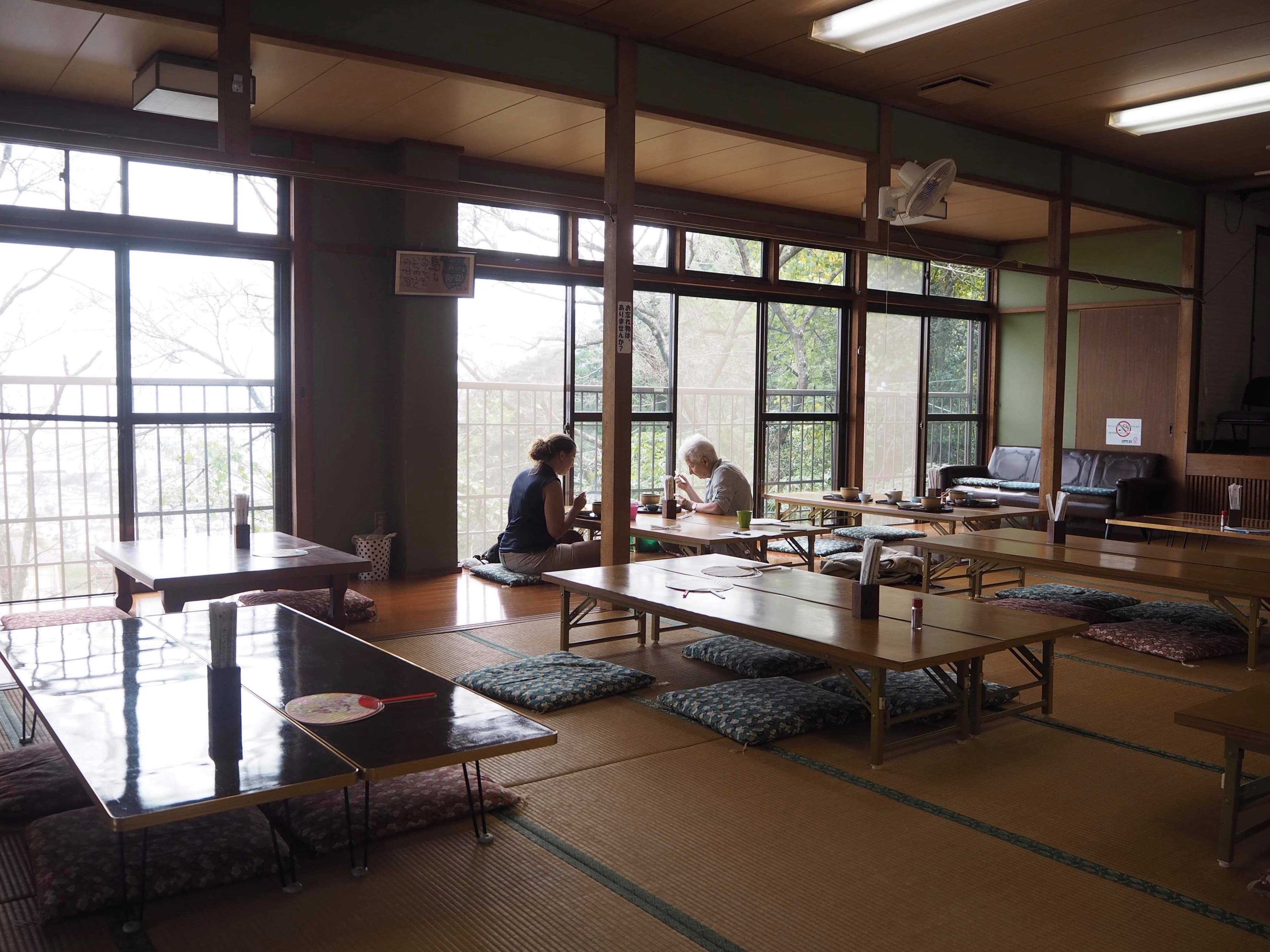 I want to return to Beppu again. It was an important and special time, and this trip to Beppu reminded me of that. Haruka, whom I've gotten extremely close to, took me to her work place – the best tasting sushi restaurant in Japan – the next day. Thanks to her, I was able to eat delicious sushi and have a fun time with the locals. I had her promise to come see me in Switzerland someday.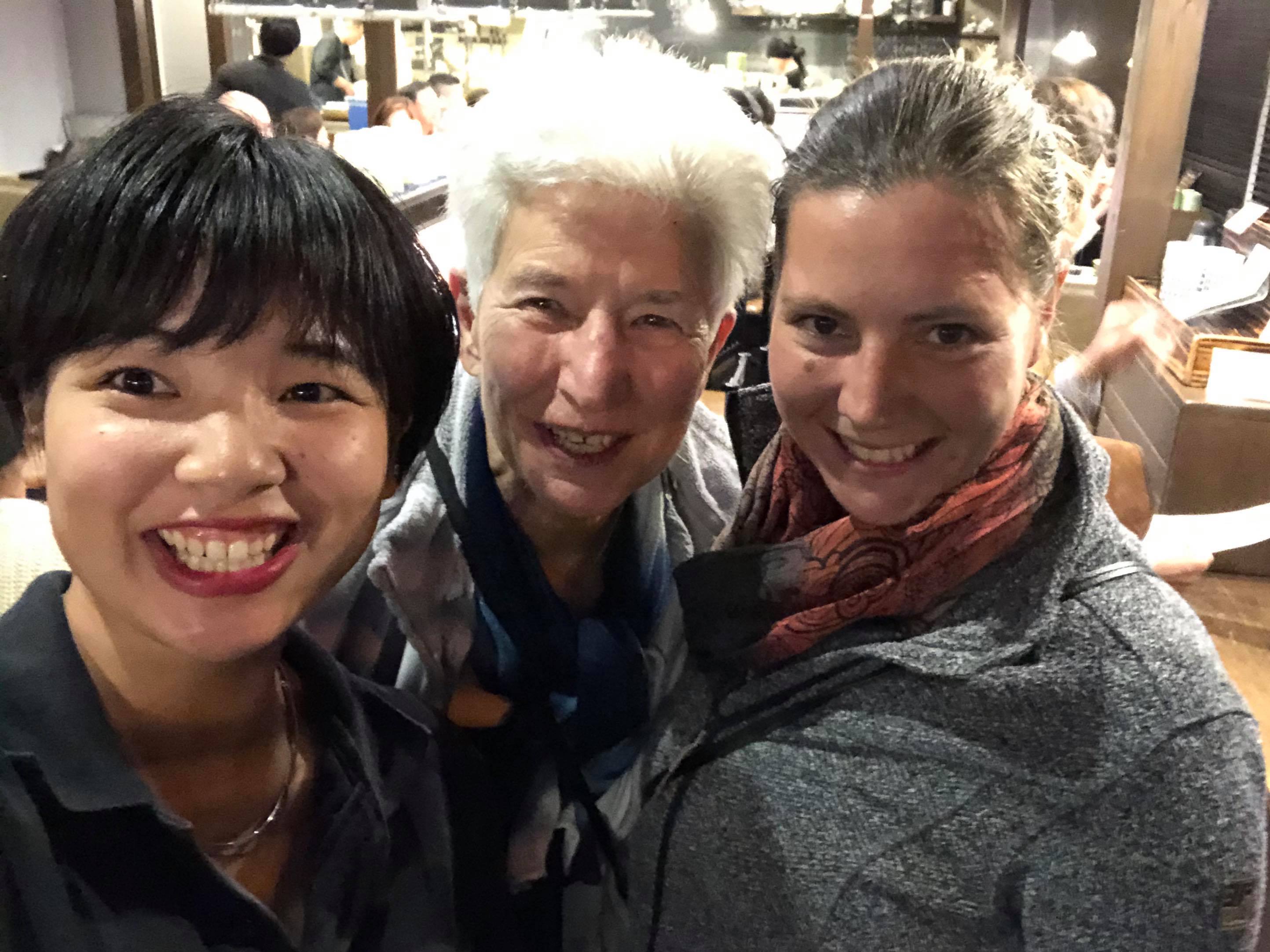 As this journey comes to a close, we have something we'd like to convey to the people of Beppu.
Dear Beppu people, don't change, stay friendly and lovely.
I returned after 34 years thanks to your unchanging warmth from the past. I hope more people from all over the world will share this wonderful sentiment.
Outline of the visited hot spring
Ichinoide Kaikan
OPEN : Weekdays 11:00~17:00 (Last Order 16:00)
Weekends and holidays 10:00~17:00 (Last Order 16:00)
FEE : Adult 1,500yen / Children (under 12) 700yen / Infant (2 and under) Free
*Lunch included
TATOO : NOT ALLOWED

EnjoyOnsen