How to enjoy Beppu -vol.6 from California, USA
A guest from America stopped by Wander Compass. She was staying in Beppu for 3 days and had no plans in particular. However, she expressed interest in hell-steamed cuisine. When asked for the reason, she responded, "My nephew is a Japanese chef and I wanted to share what hell-steamed cuisine is with him." Together with this American, we took a look at Myoban Yunohana and went to experience Kannawa's hell-steamed dishes.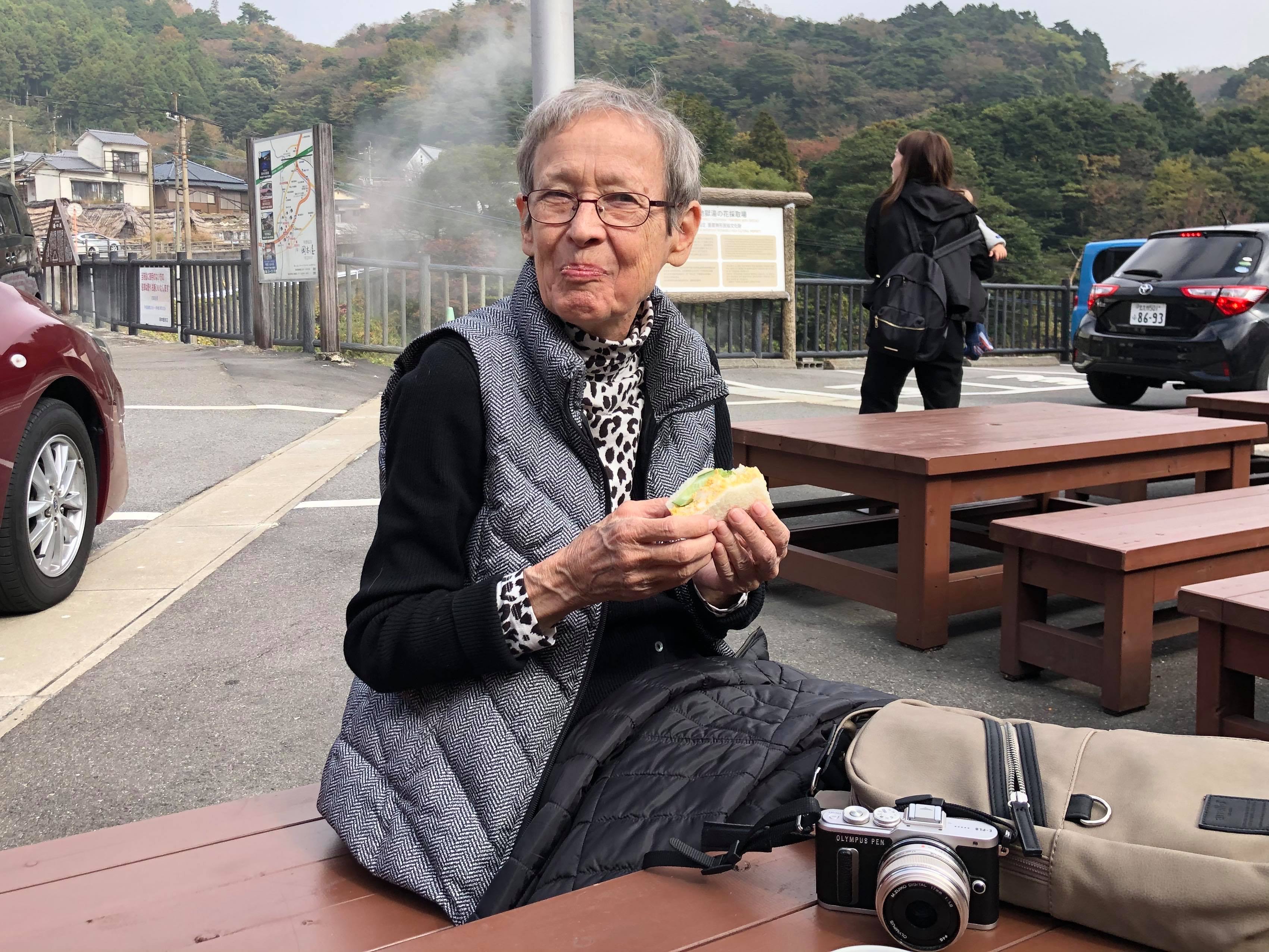 She's travelling alone and it seems that this is her second time in Japan. "The first time I came to Japan was when I was 20 years old," she said with an elated relief that she was able to return to Japan again. When she first came to Japan, she was fascinated by the kindness of the Japanese people who strongly desired to help foreigners, even though she herself couldn't understand the language. She also spoke of an instance where she was entrusted with the role of tour bus guide in Kyoto, and how she was so impressed by how warmly the Japanese people received her despite the fact that she couldn't understand Japanese. Thirty minutes of being shaken around by the bus while talking about such a story, and we arrive in Myoban where we learn about the history of Yunohana.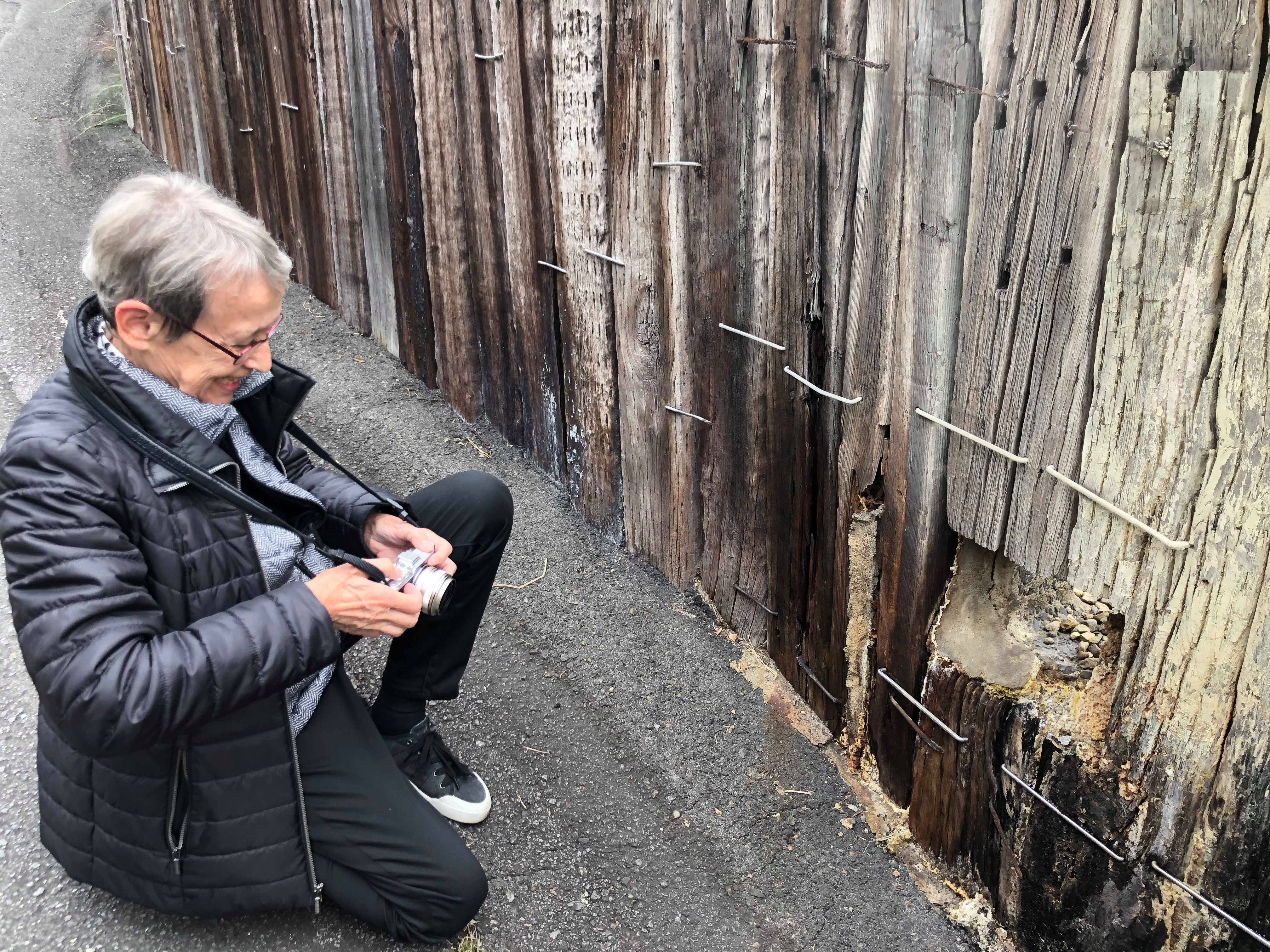 When she asked, "Why is there this yellow, crystal-like substance everywhere?" it was explained that this is Yunohana (the flower of the hot springs). Yunohana is the production of crystals through the utilization of hot spring fumes. It's used as a bath additive and is considered to be good for one's health. During the prospering Edo Period, the Myoban area boasted a nationwide production output of 70%. However, when the Meiji Period rolled around and low-priced, foreign manufacturing put pressure on Myoban, it is said there was a dramatic decrease in sales. It is said that the sale of bath additives produced in the Yunohana huts – a result of the crystallization that came about through Myoban's manufacturing process – were well received and the production of Yunohana boomed.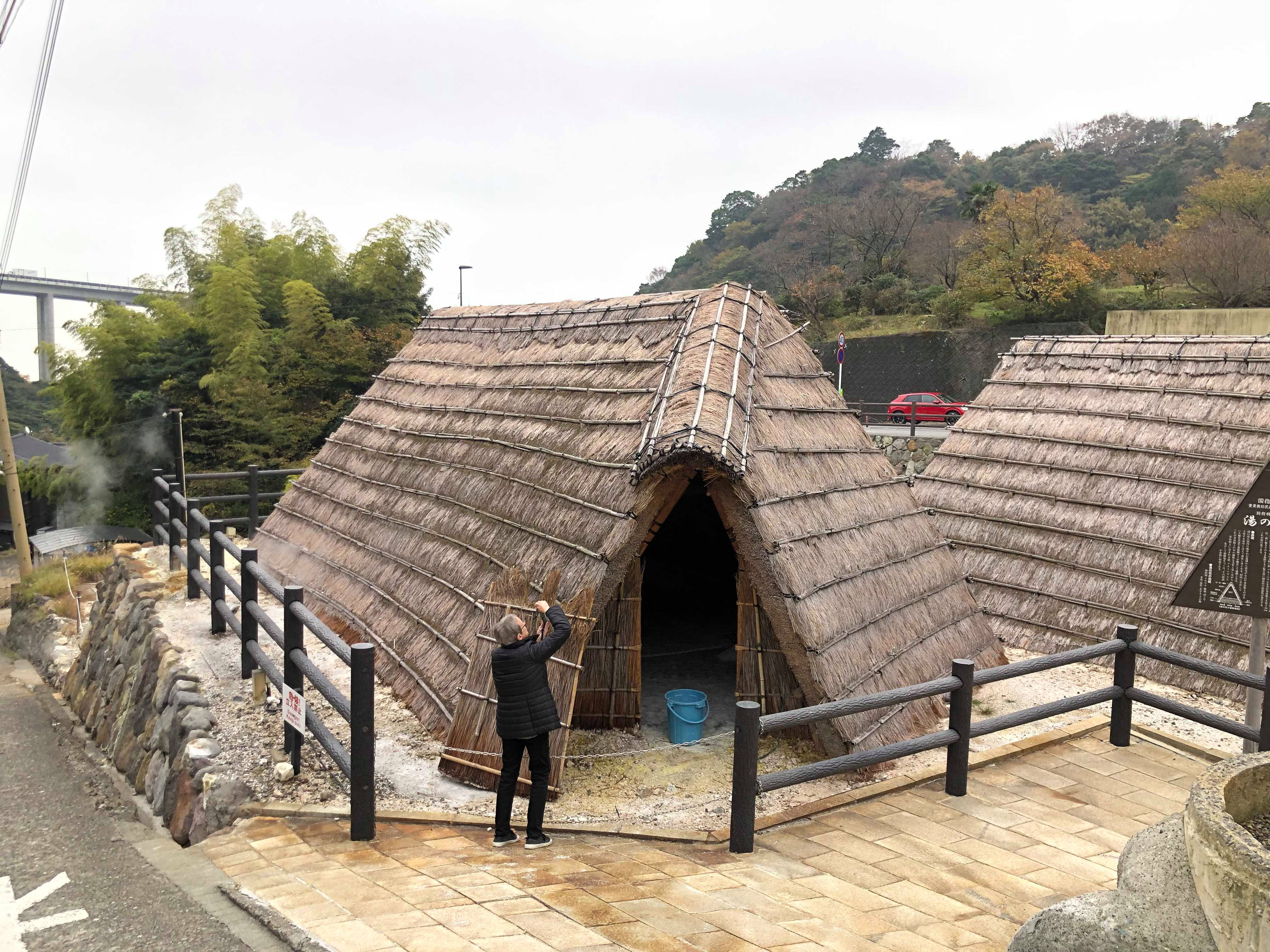 After seeing Yunohana in a historical setting, it was off to Kannawa to experience hell-steamed dishes. After purchasing ingredients from a supermarket with Mary, we made our way to a local hell-steamed cuisine shop called Daikokuya, surrounded by beautiful flowers, quiet and enveloped by the elegance of rising steam.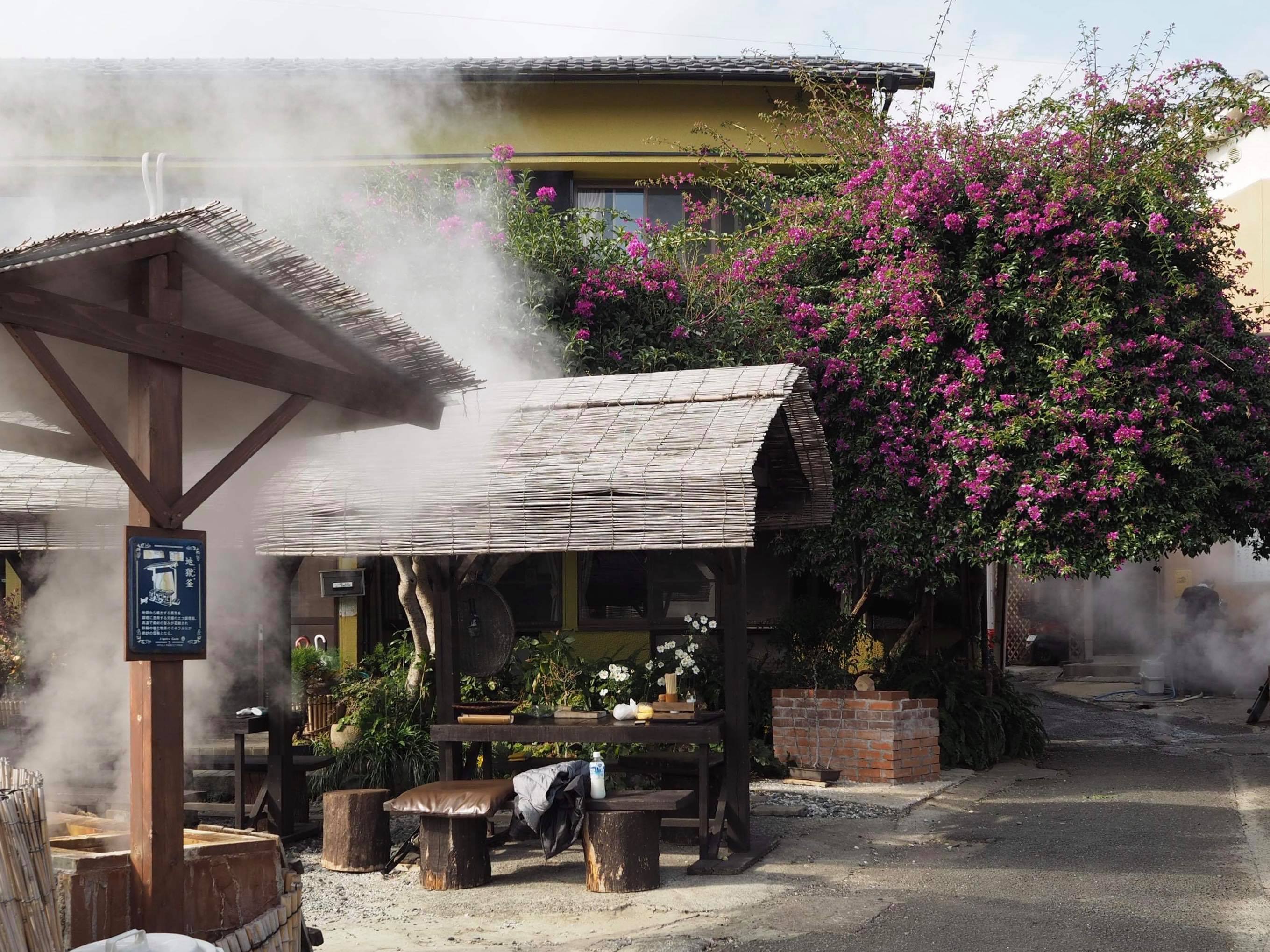 In the washing and cutting preparation process, she blends into the local scene, no longer thought of as a tourist.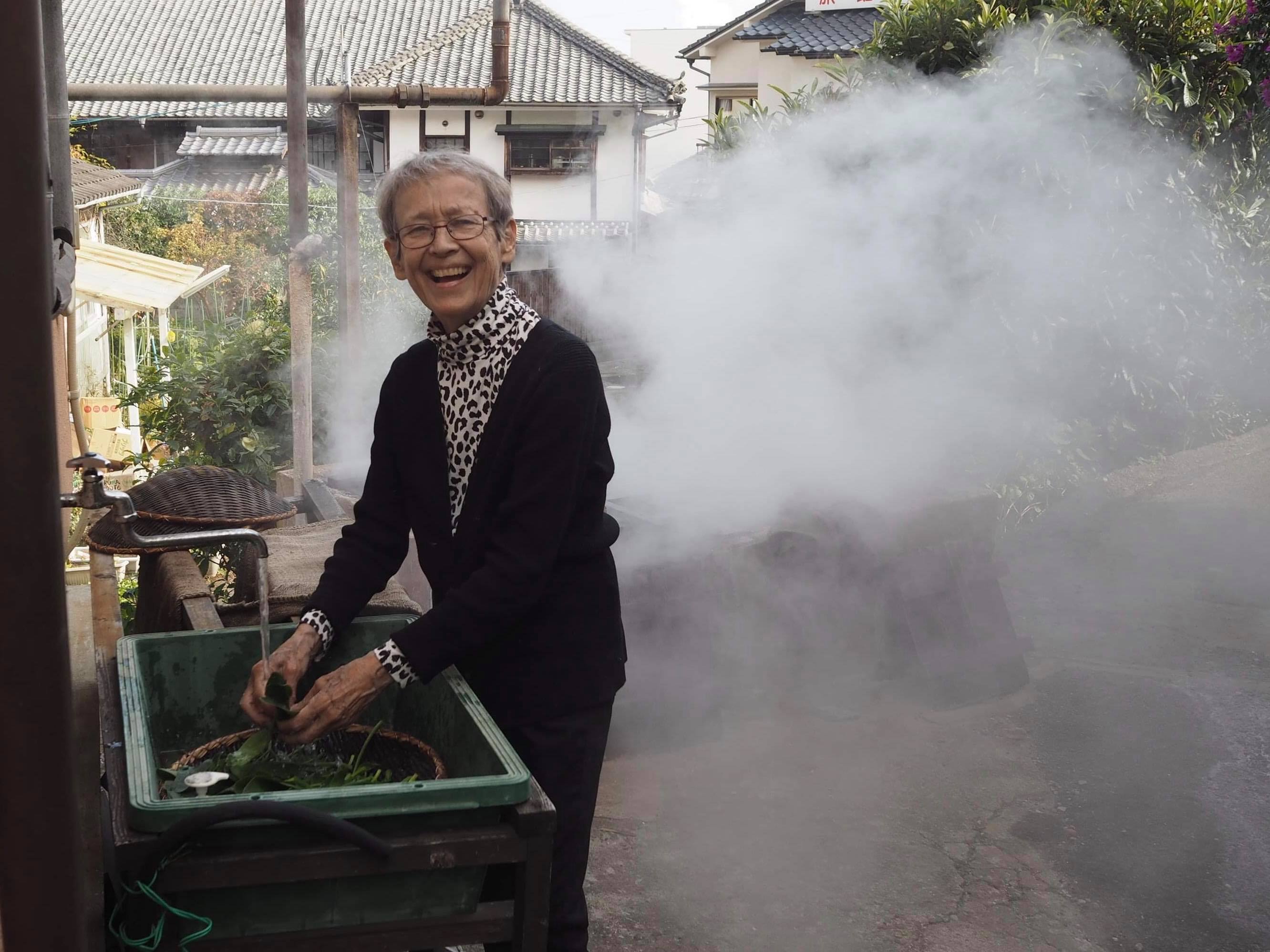 Seeing this, it felt like I had come to a granny's home.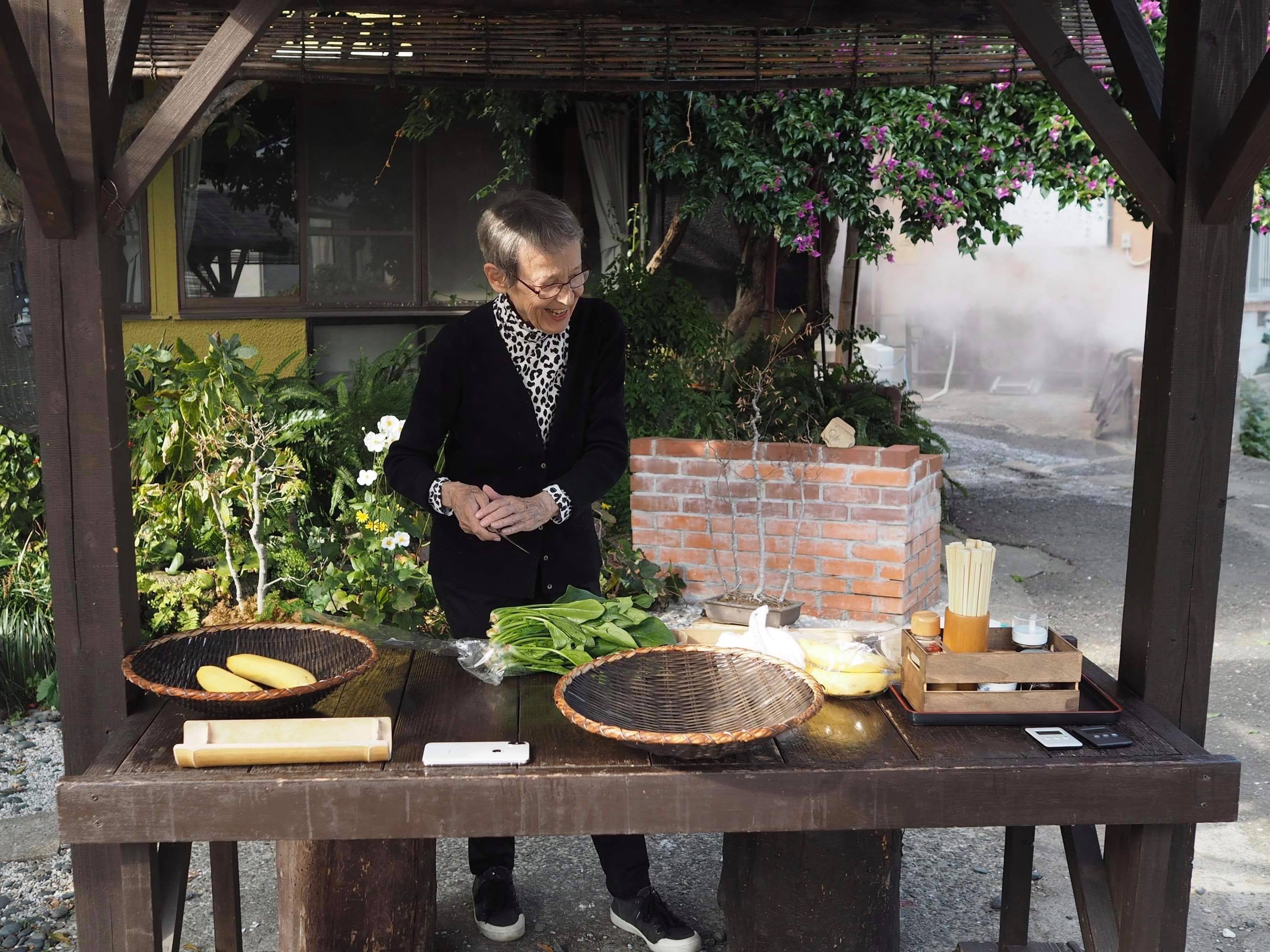 Hell-steamed dishes retain the scent of hot springs and the taste of comprised ingredients – their deliciousness condensed – through using the fumes to steam-cook everything. It's a cooking technique that's great for your health.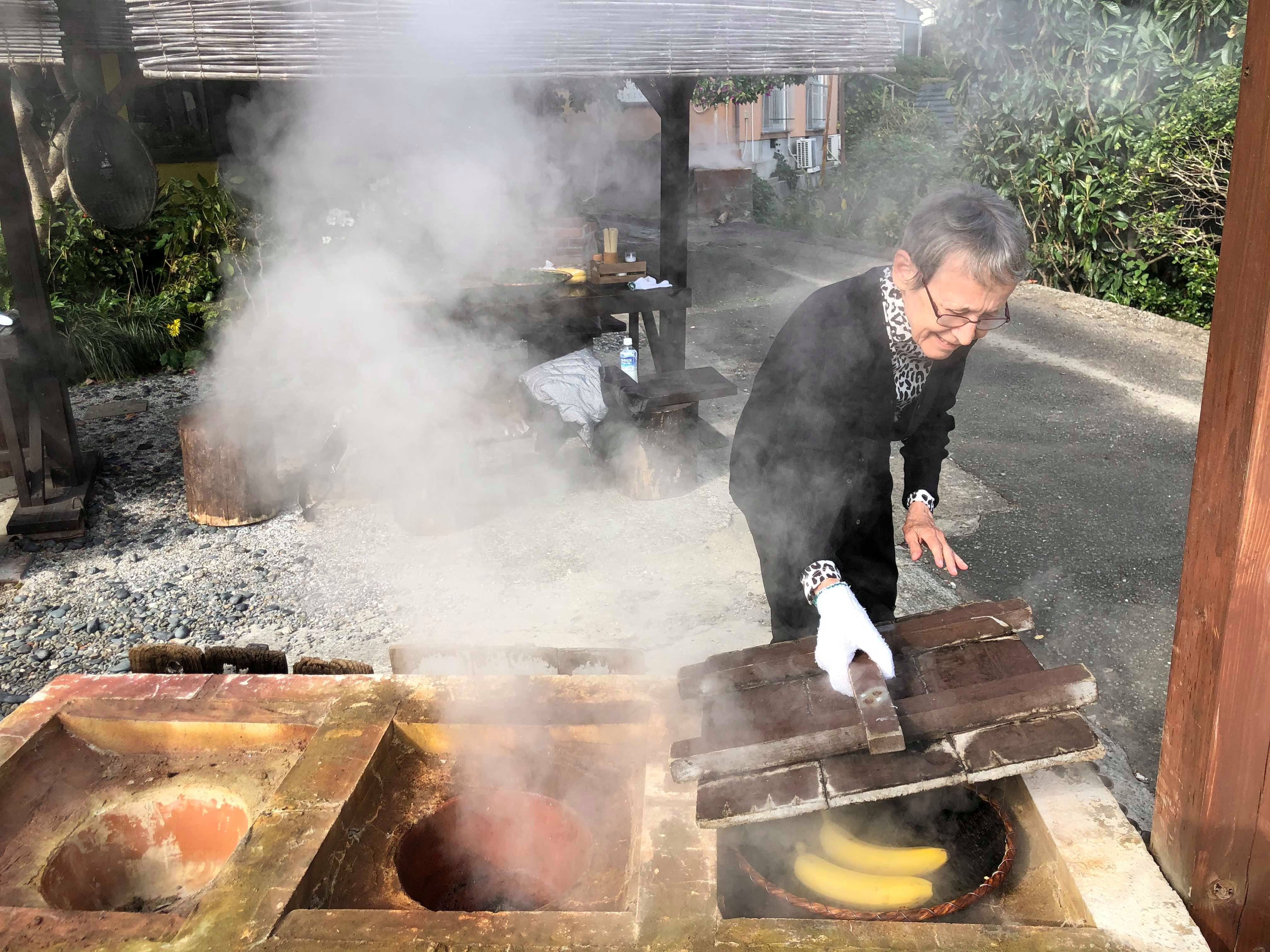 The quiet scenery along with the hell-steamed dishes we ate were delicious. Mary was impressed.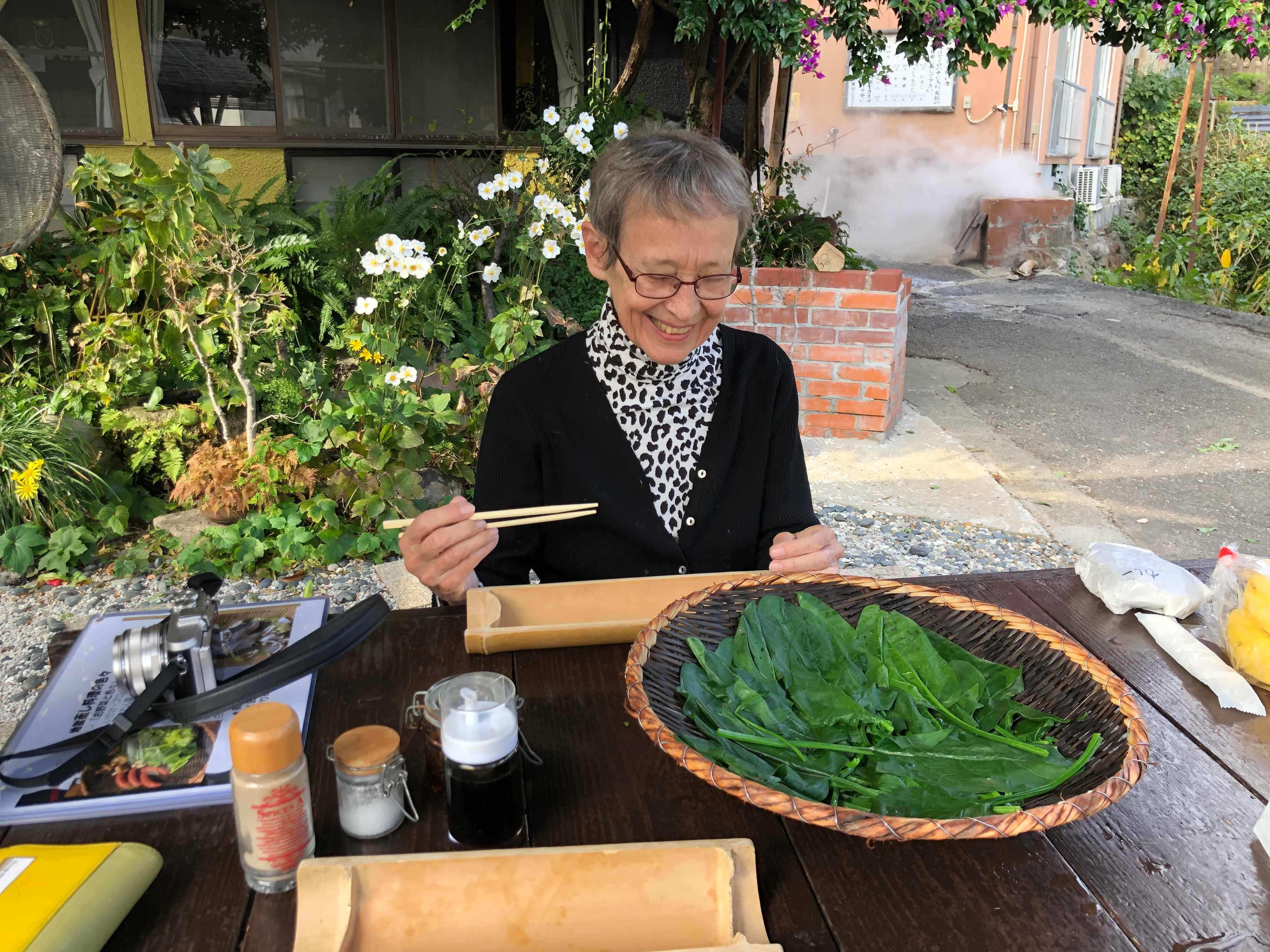 "This is the last time I'll be visiting Japan, but I'm sure my nephew will come and visit Beppu."
With these parting words, she left to return to America. Up until now, I've met many guests who've conveyed Beppu's charms as parents to the next generation.
Knowing that not just the person themselves but also their families and friends will come back to Beppu is such a happy thought. It means there will be more guests like this going forward.
Outline of Mary's Destinations
Wander Compass Beppu
Wander Compass Beppu, you can acquire info on hot springs and general tourism
Business Hours:9:00~18:00
Yunohana-goya – where you can see the crystallization of hot springs
Yunohana Hut Excursion: FREE
Excursion Hours: 8:30~18:00
Access: It's about a 30-minute ride going from Beppu Station's East Entrance Bus Stop #3 and Bus [5] or [41]. Get off at Jizouyu-Mae and walk for 1~2 minutes. You can also take Bus [24], a 40-minute ride from Beppu Station's West Exit Bus Stop #5.
Daikokuya – where you can use the fumes from hot springs to steam-cook ingredients and eat.
Operating Hours:11:00~15:00
Fee:¥2,000 for 2 hour (Max 6ppl)
Bringing your own ingredients is acceptable
EnjoyOnsen