How to Enjoy Beppu vol.8 from Seattle
While working at Beppu Station's Tourists' Hub & Lounge "Wander Compass Beppu", the connection between Beppu and the world, a man exclaiming, "So this is Wander Compass!!" came to visit. His purpose for coming to Beppu was Wander Compass. This is Shiv, an Indian man from Seattle, USA. I asked him how he knew of Wander Compass, to which he replied,"When I was in Hakone, Kanagawa Prefecture, a woman I met introduced me to the area called Totsugawa Village. "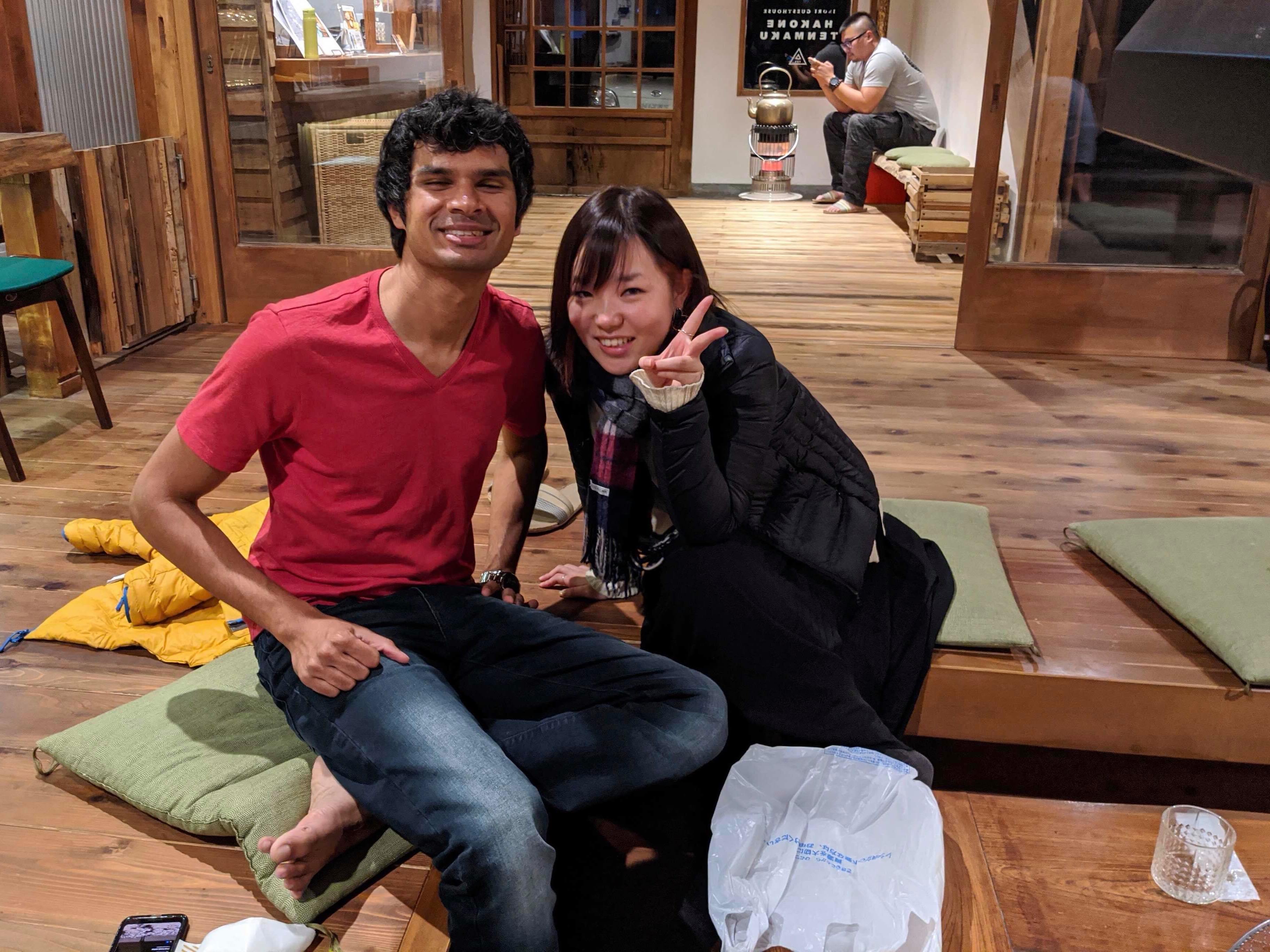 "I met people who were introduced to me in Totsugawa Village (Nara Prefecture), and then was introduced to Beppu."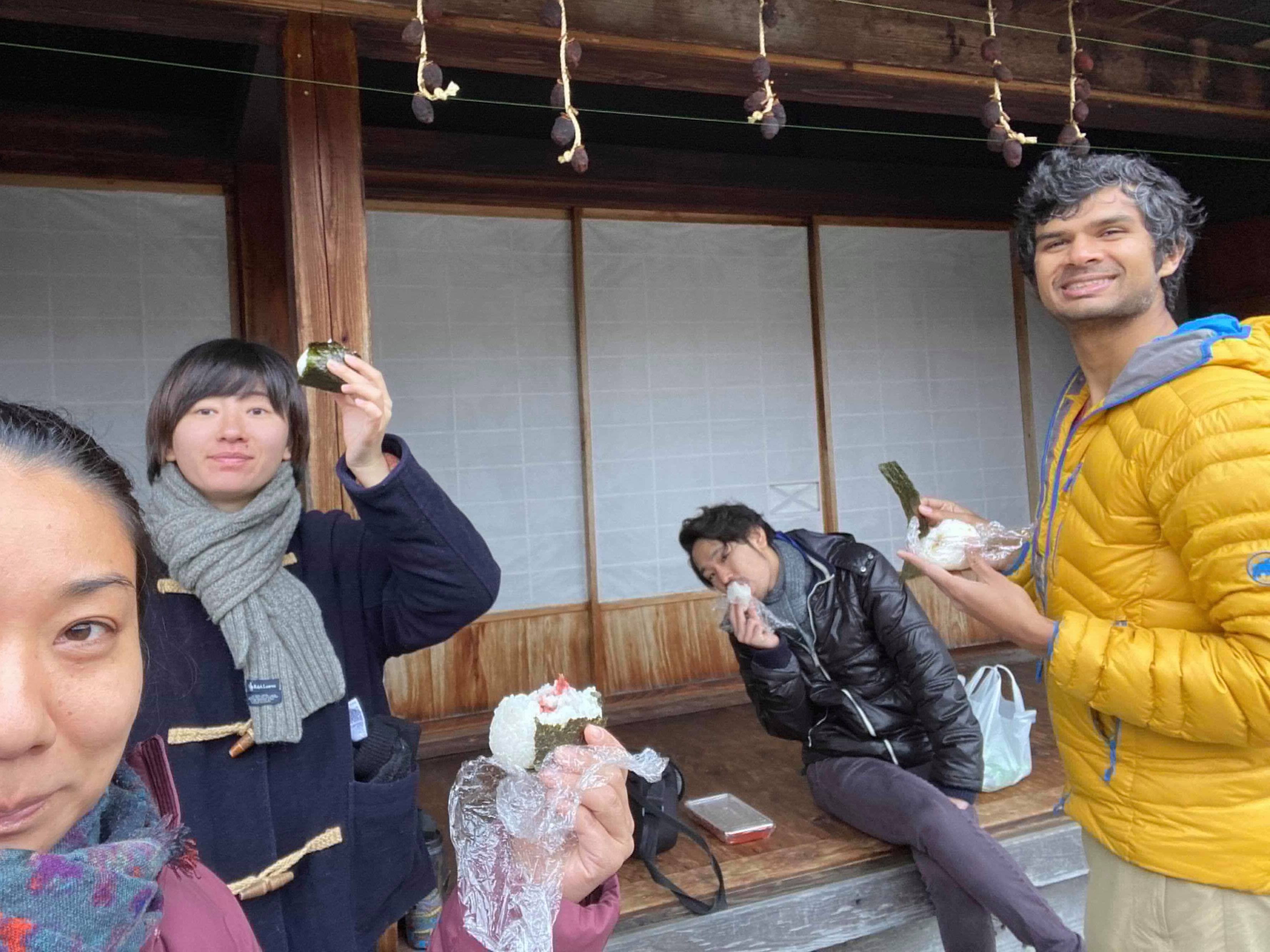 He was travelling around Japan as if he were drifted along by people's introductions.
What an interesting way to travel!
He told me that going along with where others say to visit and it has been an amazing experience.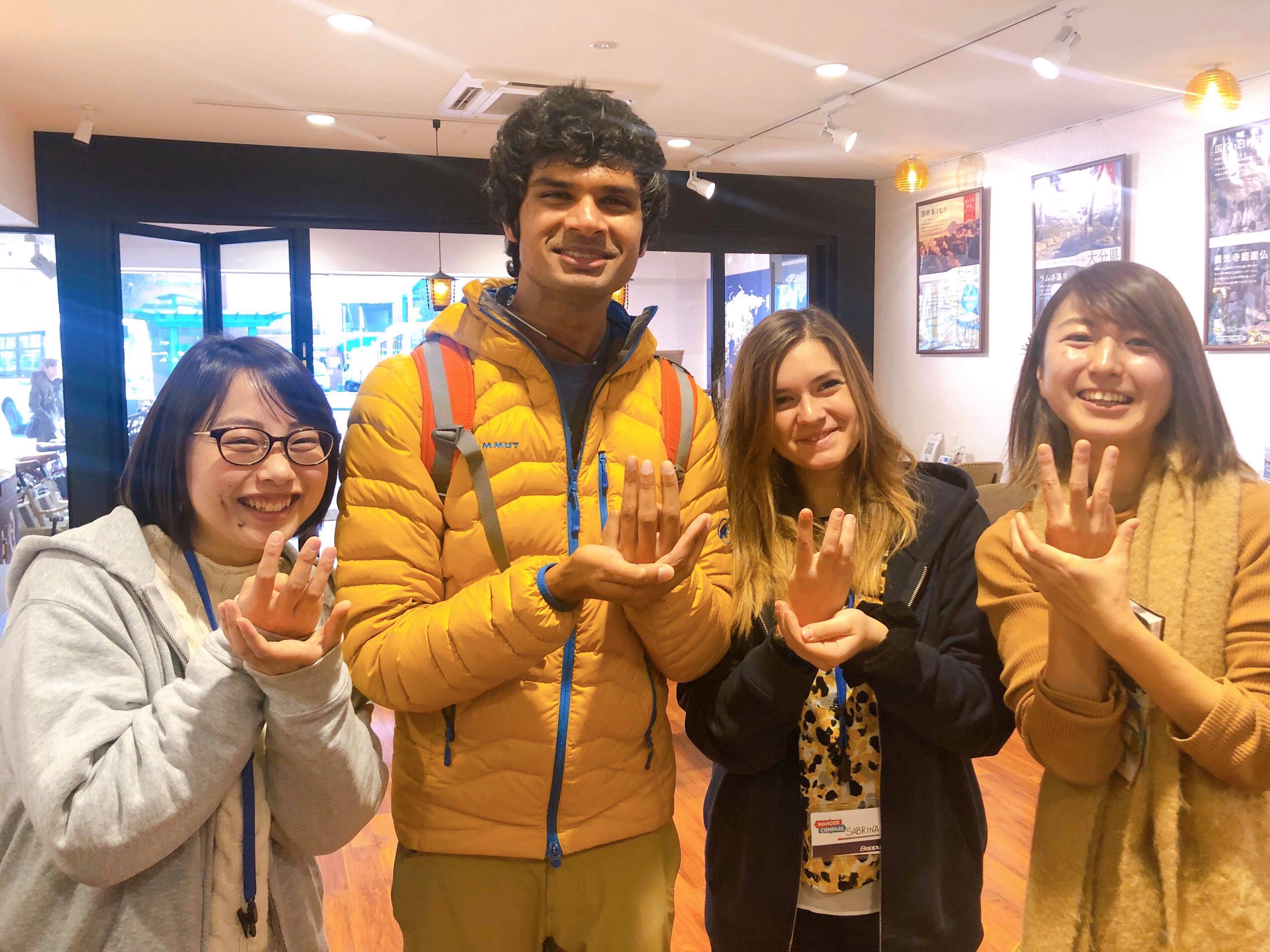 This is the journey around Beppu of such a man. He expressed his love for connecting with the locals as he travelled. The second he said that, the perfect hot spring for him came to mind. With the hot spring spa-ports in hand, we set off toward the Hamawaki area, a 15-minute walk from the station. The hot spring there is called "Hamawaki Onsen," and it's a good old-fashioned area where it's said the first hot spring source was discovered. In that area, there's a really lovely hot spring café called "Sabo Takasaki." After taking it easy at the café, you can enjoy the hot spring. Its owner, Takasaki-san, is an extremely nice and wonderful person, and it's the best place to relax.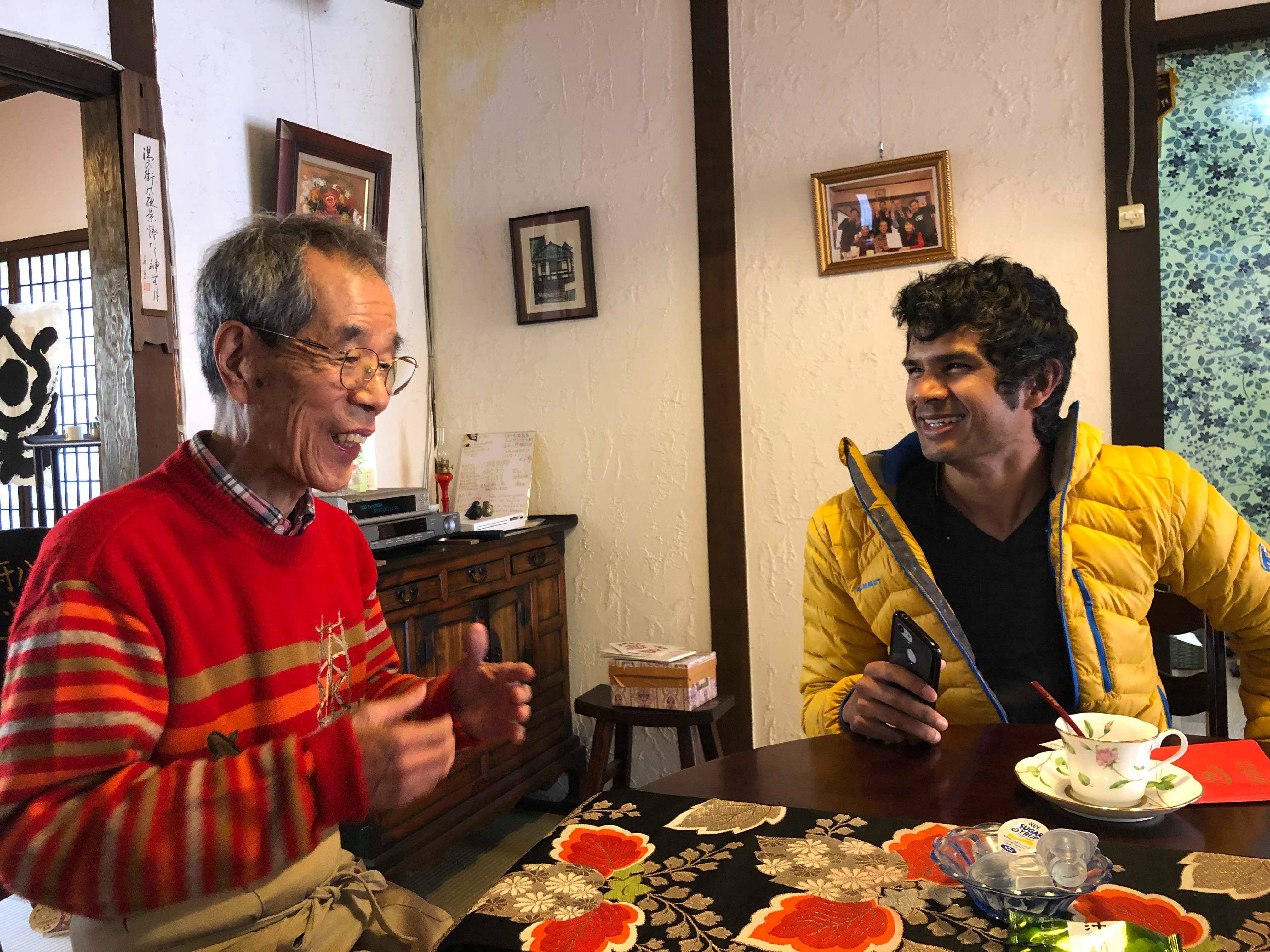 Sabou Takasaki is a hot spring groups can enter by visiting the café. Shiv said, "The image of Japanese hot springs is the division of men and women so a system where families, friends and couples can go in together, like at Takasaki Onsen, after dropping by the café surprised me." Additionally, Takasaki Onsen had become a "Zabon" (pomelo) hot spring. The Zabon hot spring is a custom in Beppu, in which when winter comes around, pomelos are set afloat at some hot springs and you can enjoy their scent.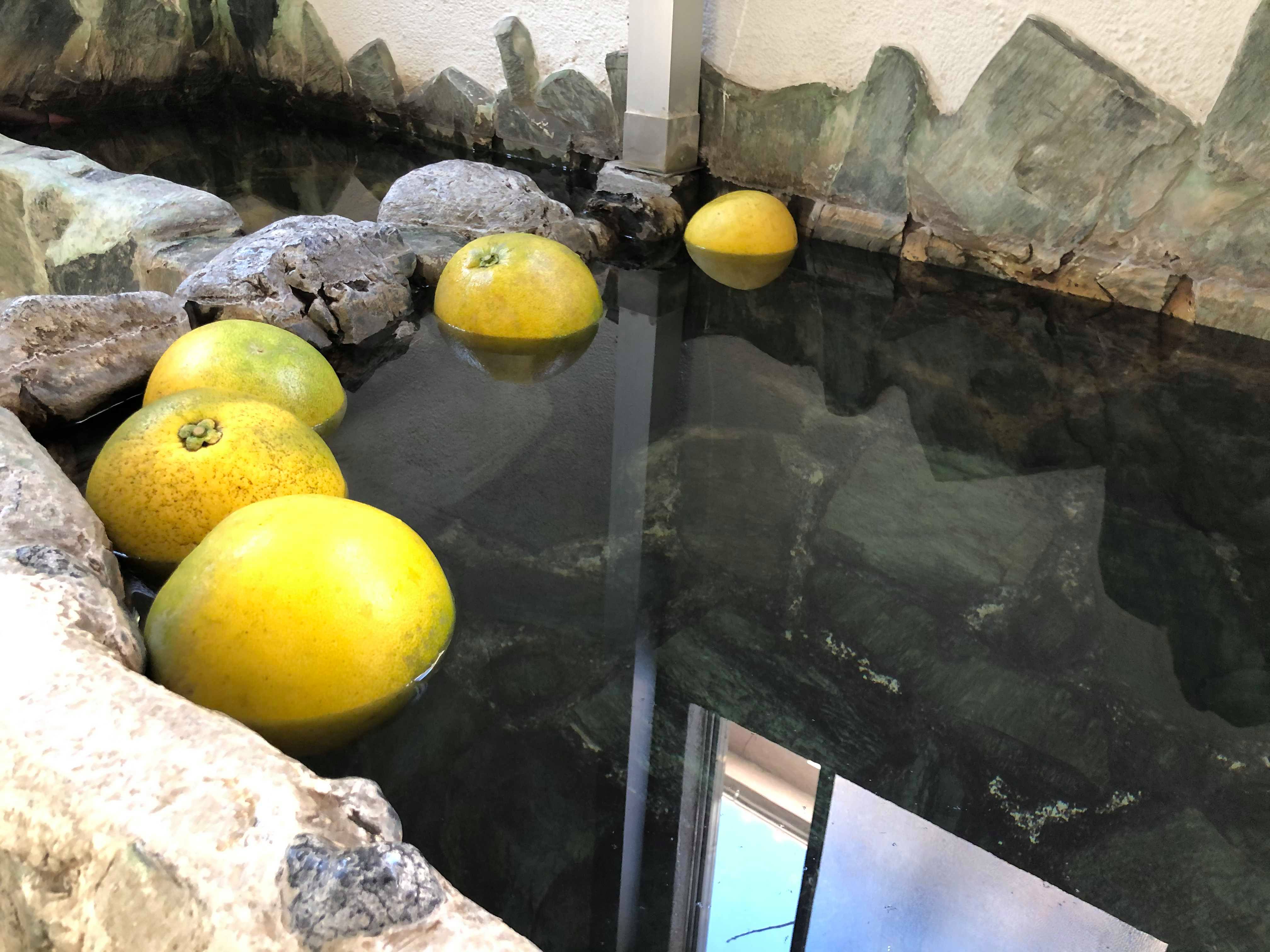 It is said that in the past, the hot springs in Beppu had pomelos in them, but because they're a specialty product in Beppu, people started eating them while they bathed. As a result, the number of facilities whose springs` outlets were clogged by the pomelo peels increased, and now not many hot springs float pomelos.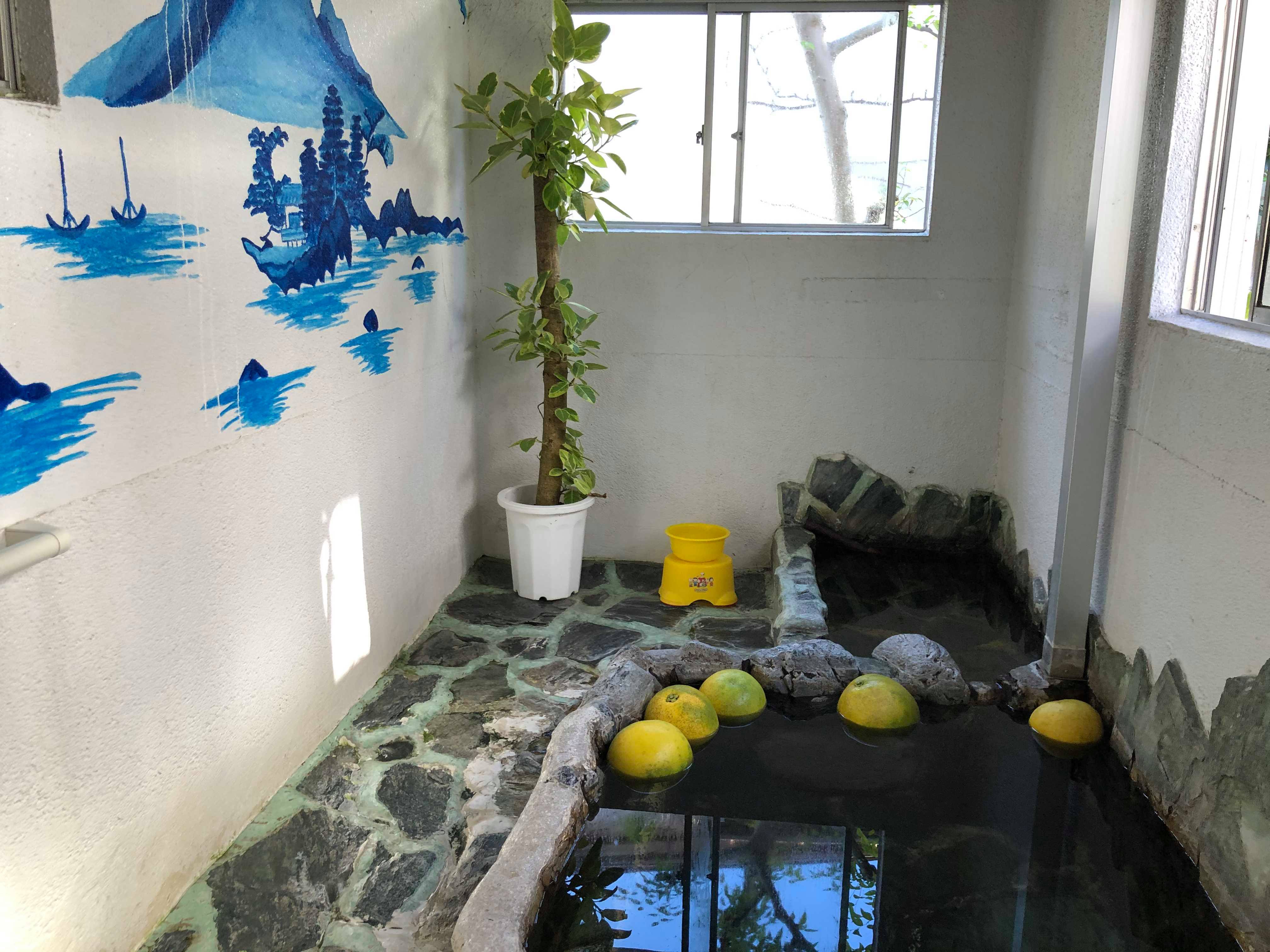 Shiv expressed how lucky he was to be able to soak in this precious Zabon hot spring.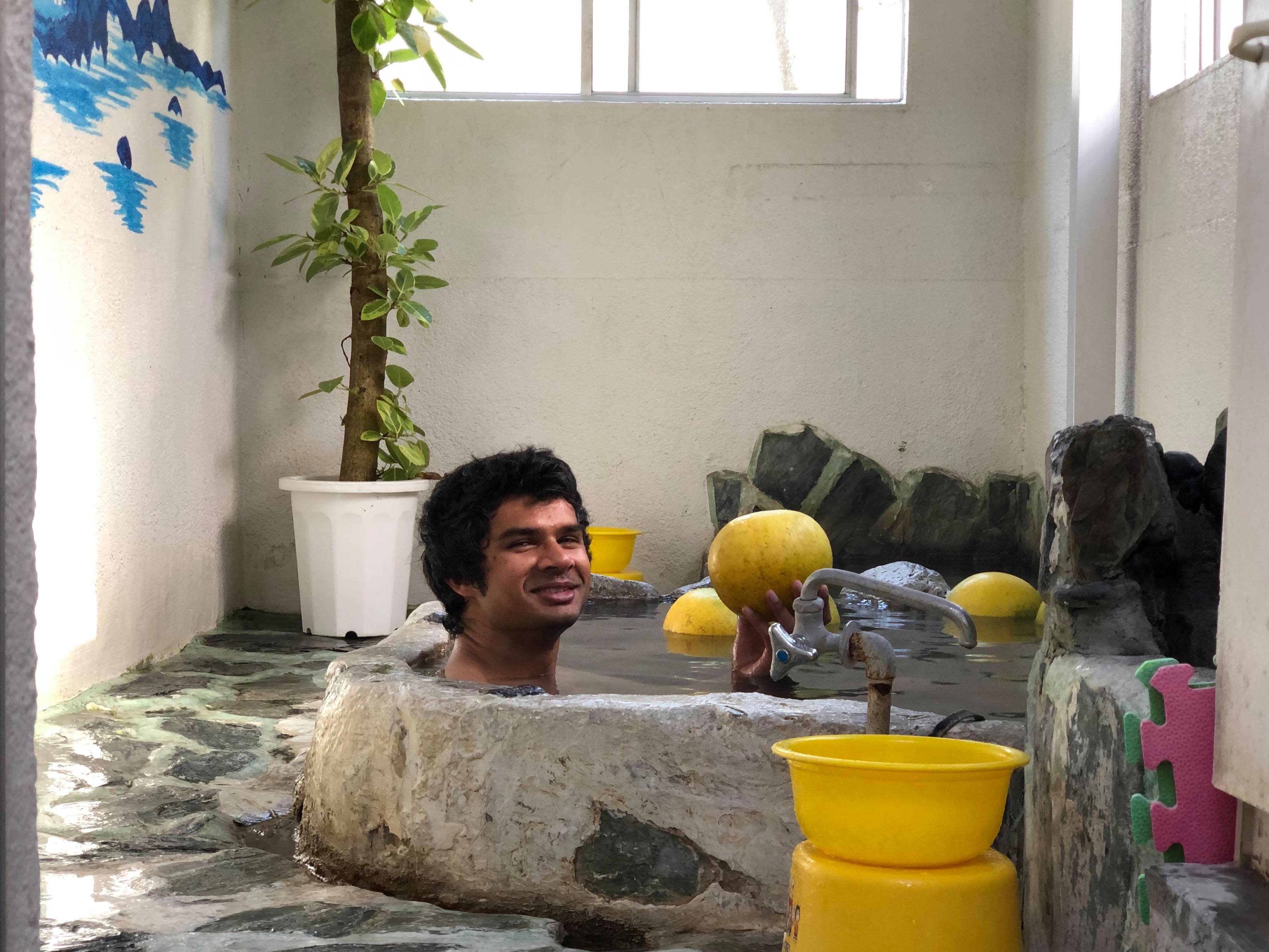 Shiv, whose first stamp was Takasaki Onsen, said, "Takasaki Onsen has the power to connect one person to another."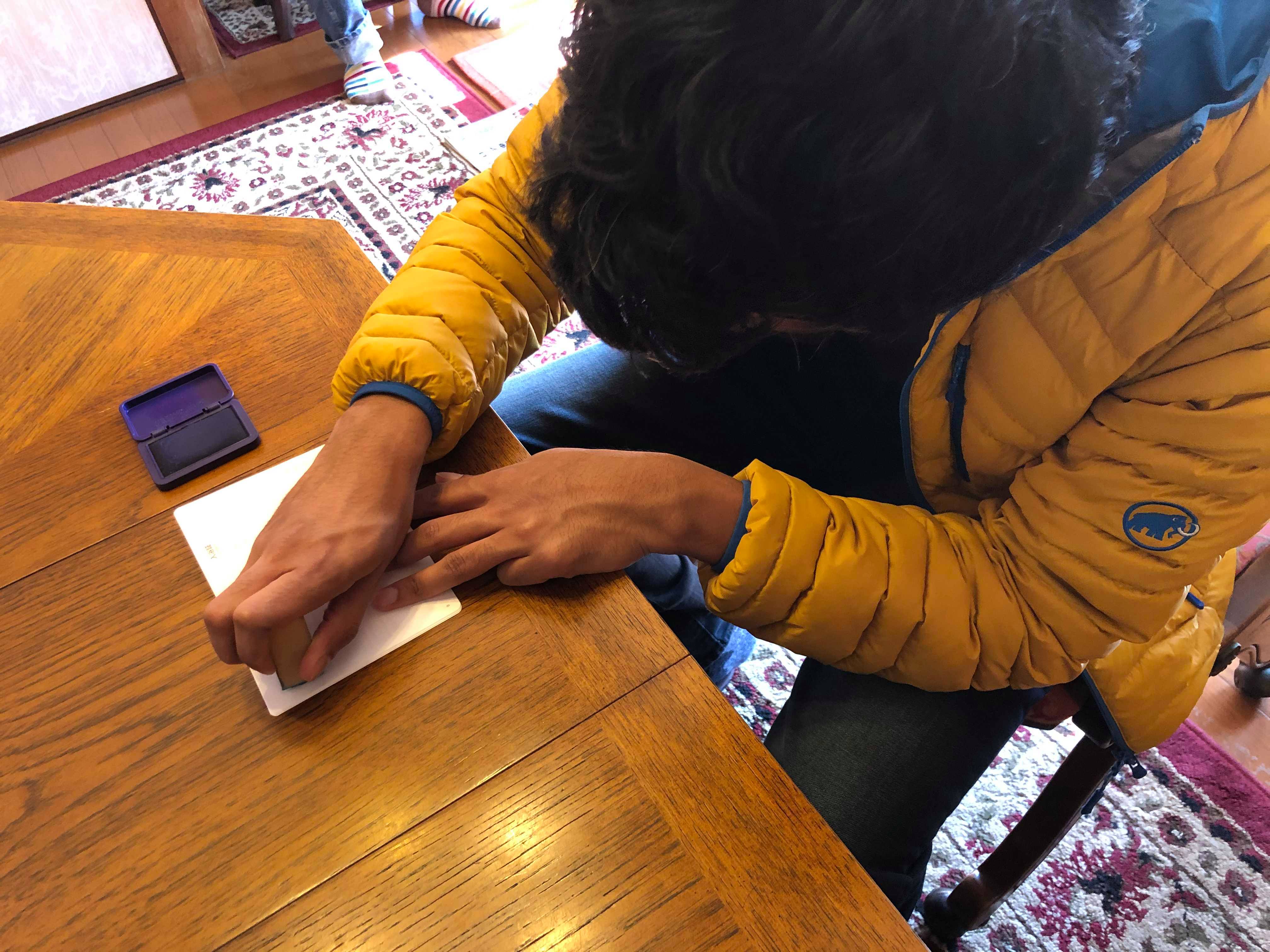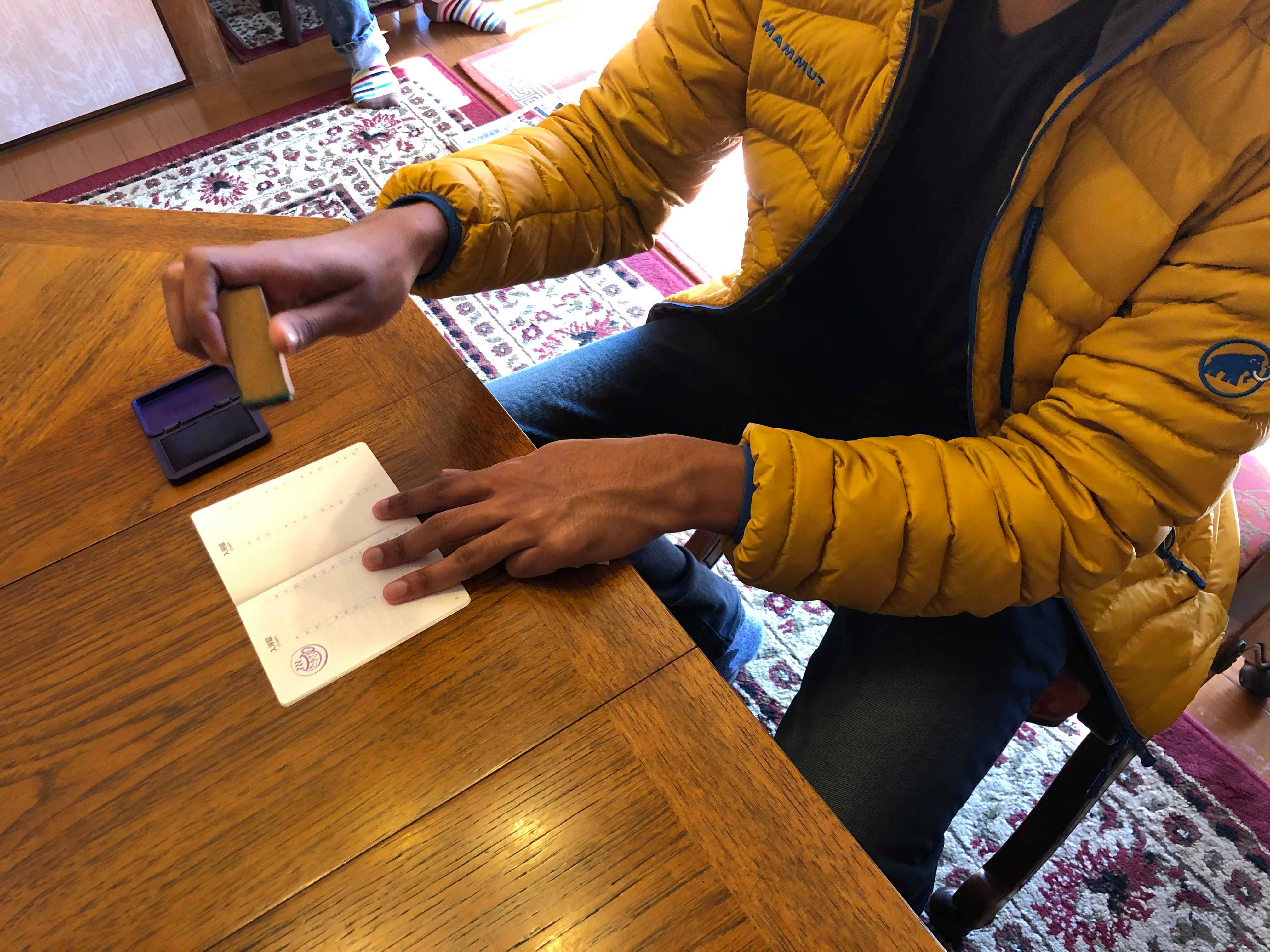 Our next destination was Kannawa Onsen, which has a history as old as Hamawaki Onsen. For lunch, we ate toriten and oyakodon at Hikari Shokudo, a local restaurant in Kannawa.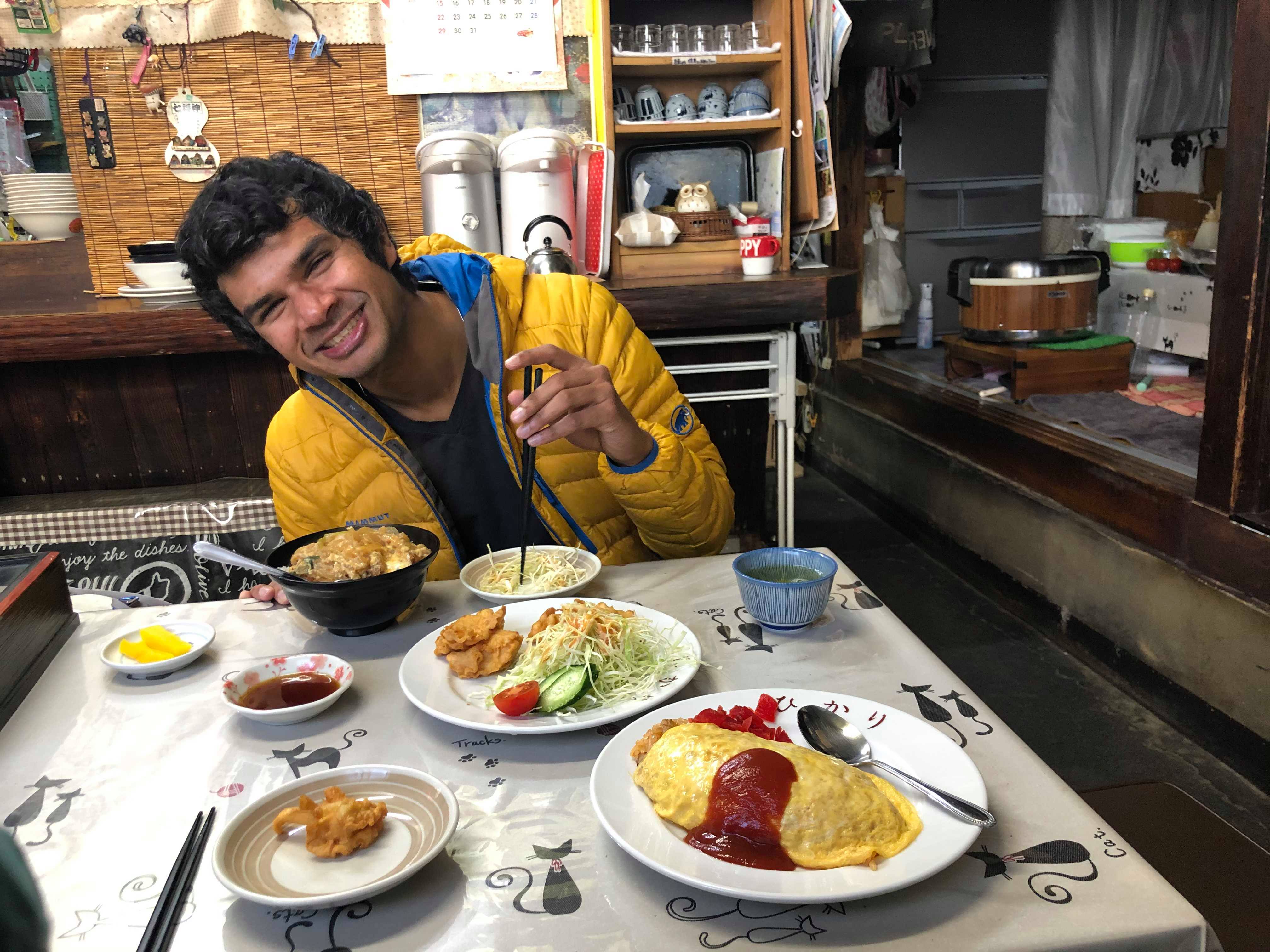 The next hot spring was Shibu-no-Yu.
It's a good ol' 100 yen hot spring where "Yumetake" still remains.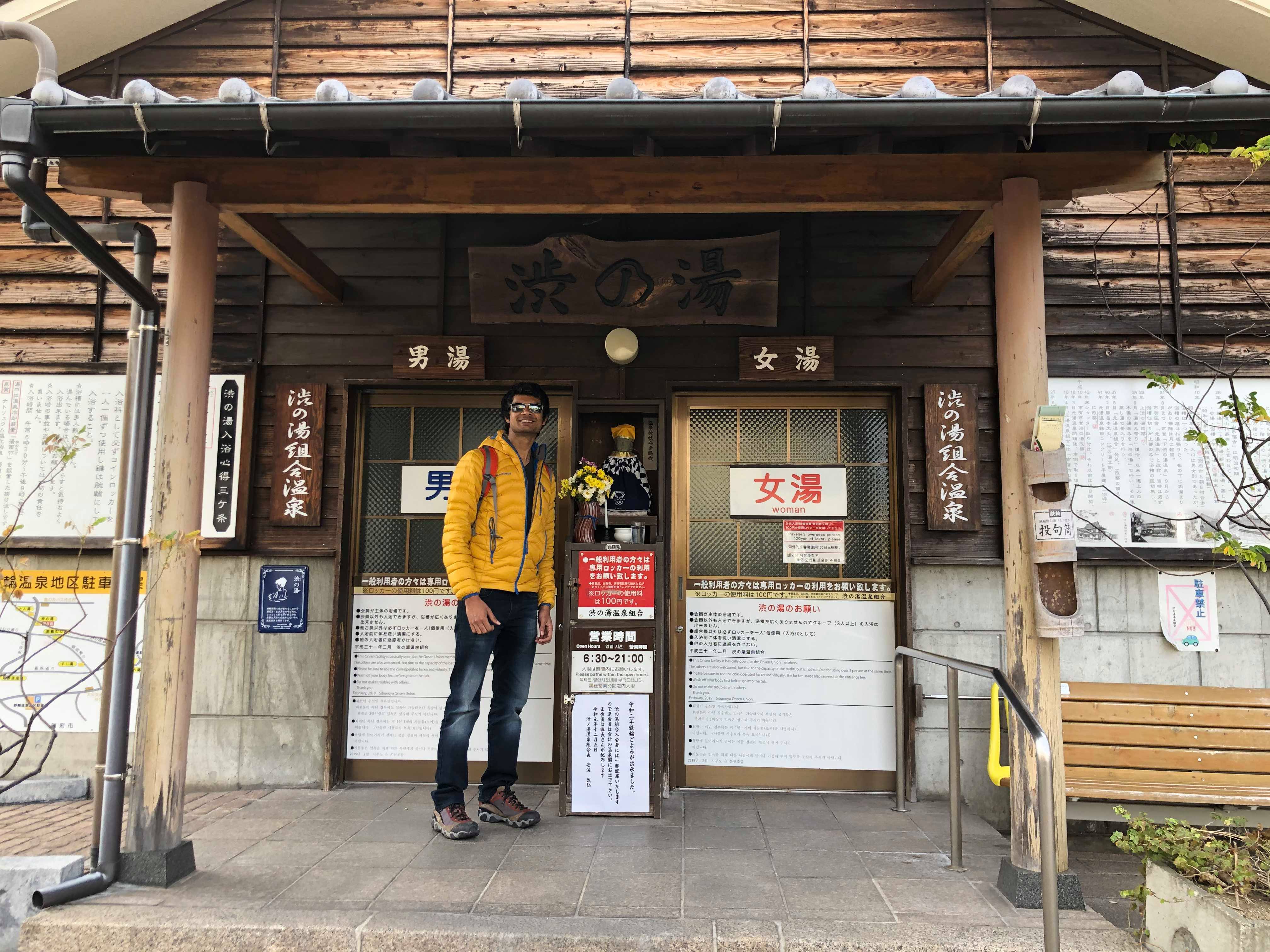 Shiv said that Kannawa is the perfect place for relaxation. Beppu is a small town. However, it's a town with hundreds of years of history.
This was his first time in Beppu, but he had a purpose for coming.
He told me he had someone to meet and somewhere he needed to go.

"Even though this was my first time, I had this strange feeling of nostalgia." he said.

Outline of the visited hot spring

Sabo Takasaki
OPEN:10:00〜17:00
FEE:free for people order a drink or food
TATTOO:Allowed
Shibu no Yu
OPEN:10:00〜17:00
FEE:100YEN
TATTOO:Allowed
How to get to Beppu, where Sabo takasaki and Shibu no yu are located
If you click the button "GET STARTED" below, you can find great hot springs more!