Beppu is a small hot spring resort town located on the southern island of Kyushu, Japan.
How to enjoy Beppu vol.9 from London, UK
I'm Haruka! I was working at Beppu Station`s Tourists' Hub & Lounge Wander Compass Beppu, a point of contact between Beppu and the world. Today, a couple with a lot of luggage came to visit. It was London's very own Ben and Hanna.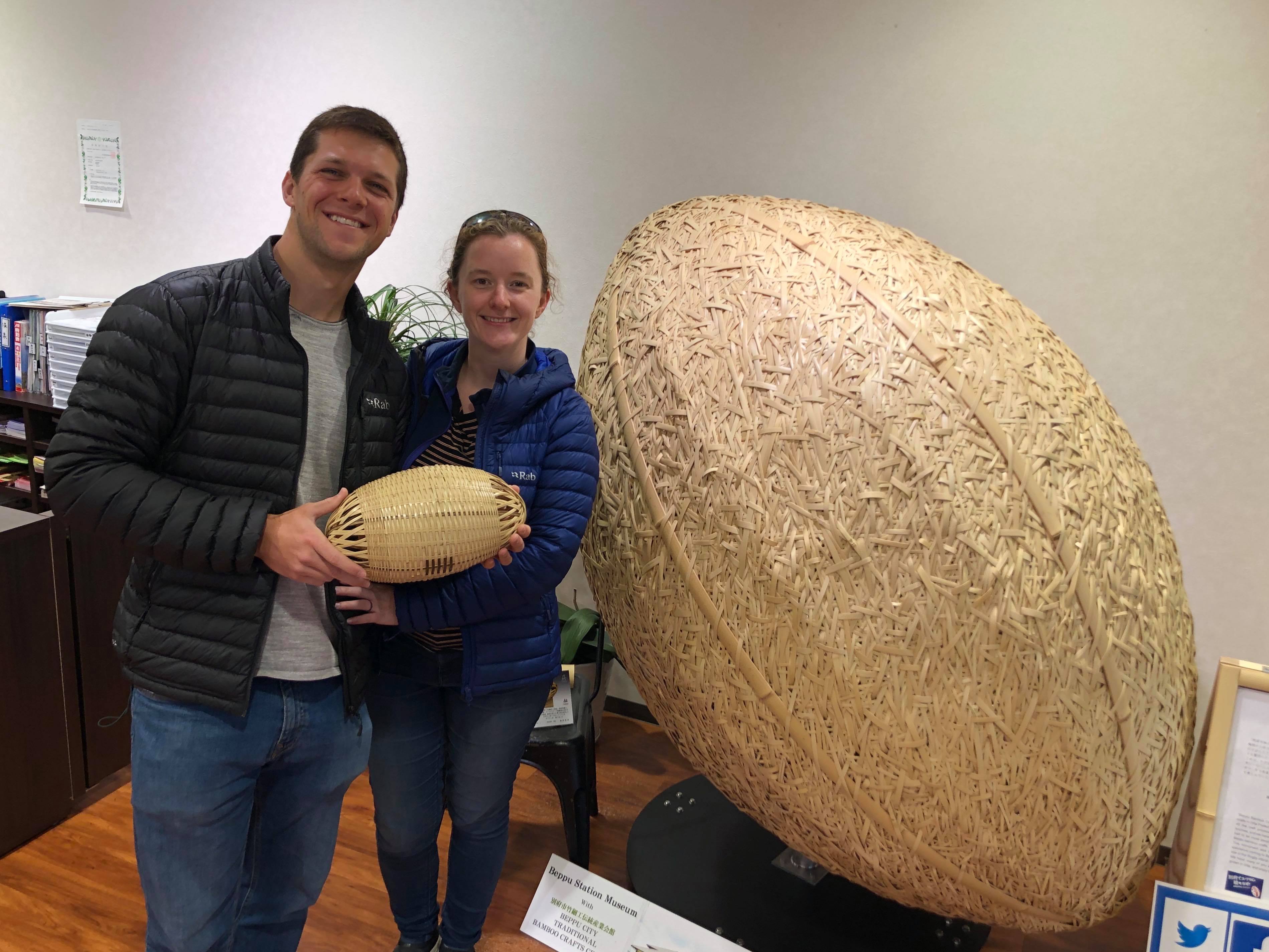 They quit their jobs, where they worked for seven years, and have been on a world trip for about a year now. When I asked Ben why he thought of travelling, he said, "It's because, if you want to start a family, the one thing you can't do is travel the world." Fifteen years ago, Ben lived in Kobe for three years. And, two years ago, the couple came to Japan again on their honeymoon. The length of the trip at the time was two weeks, which was pretty short, but Ben wanted to show Hanna around Kobe, so they chose Japan as their destination. The two were impressed by the hot spring they visited at that time, Arima Hot Spring. It was the first time in her life that Hanna experienced hot springs and she loved it. It was also Ben's 3rd and Hanna's 2nd time in Japan. Since they hadn't been to Kyushu or Hokkaido until now, that was their goal this time around. They'd already been to the hot spring in the guest house they were lodging at and the sand bath, and have had their fill of the Hell Tour, so I decided to take them to a hot spring in Myoban. Incidentally, in the two days they've spent in Beppu thus far, they'd already soaked in 5 different hot springs! (Hiromiya Guest House, sand bath, sauna, Buzenya Ryokan, Hyotan Hot Spring)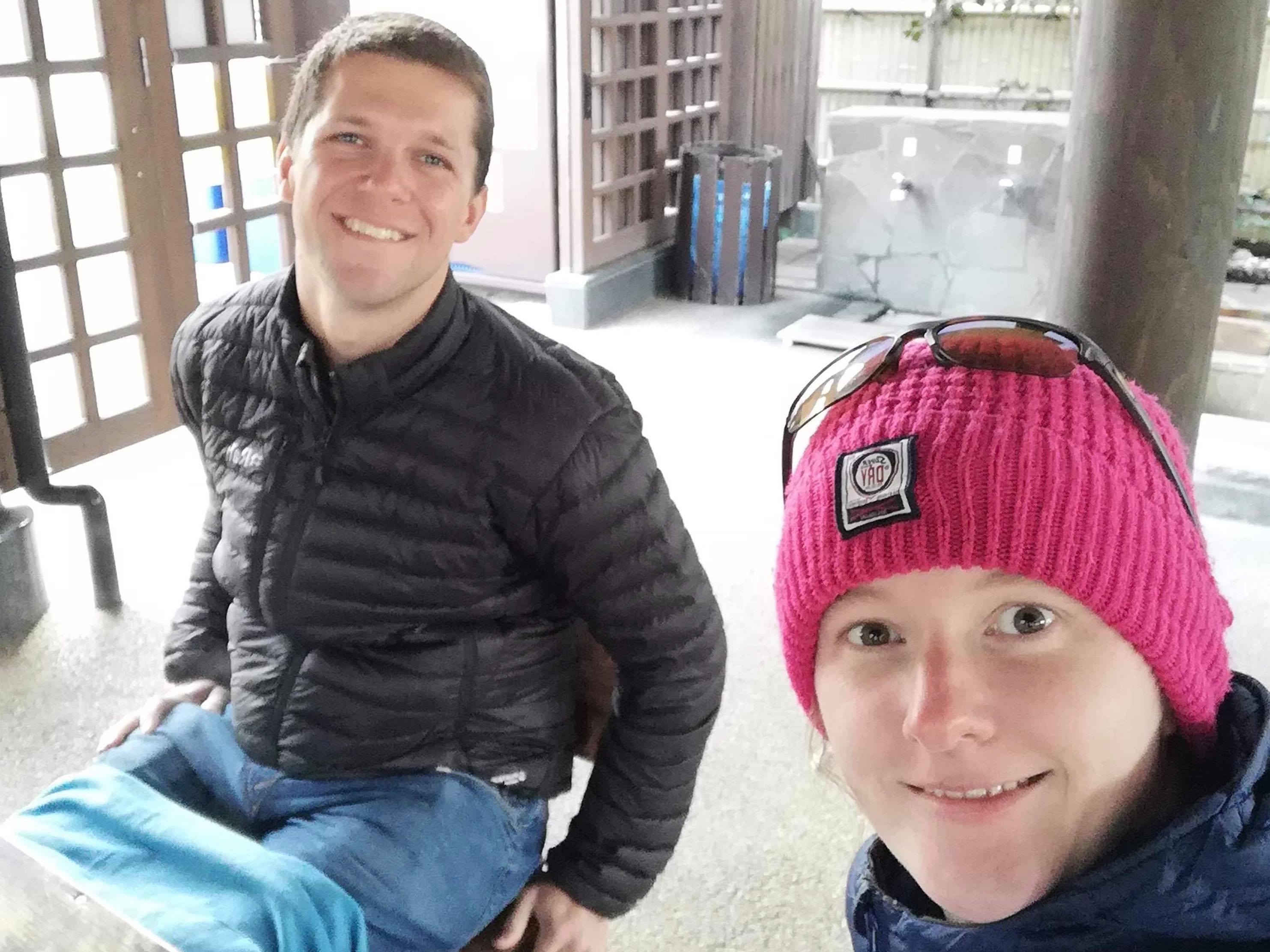 This time, we headed to the stop-in bath (where you can take advantage of a hot spring without having to spend the night) at Buzenya Ryokan.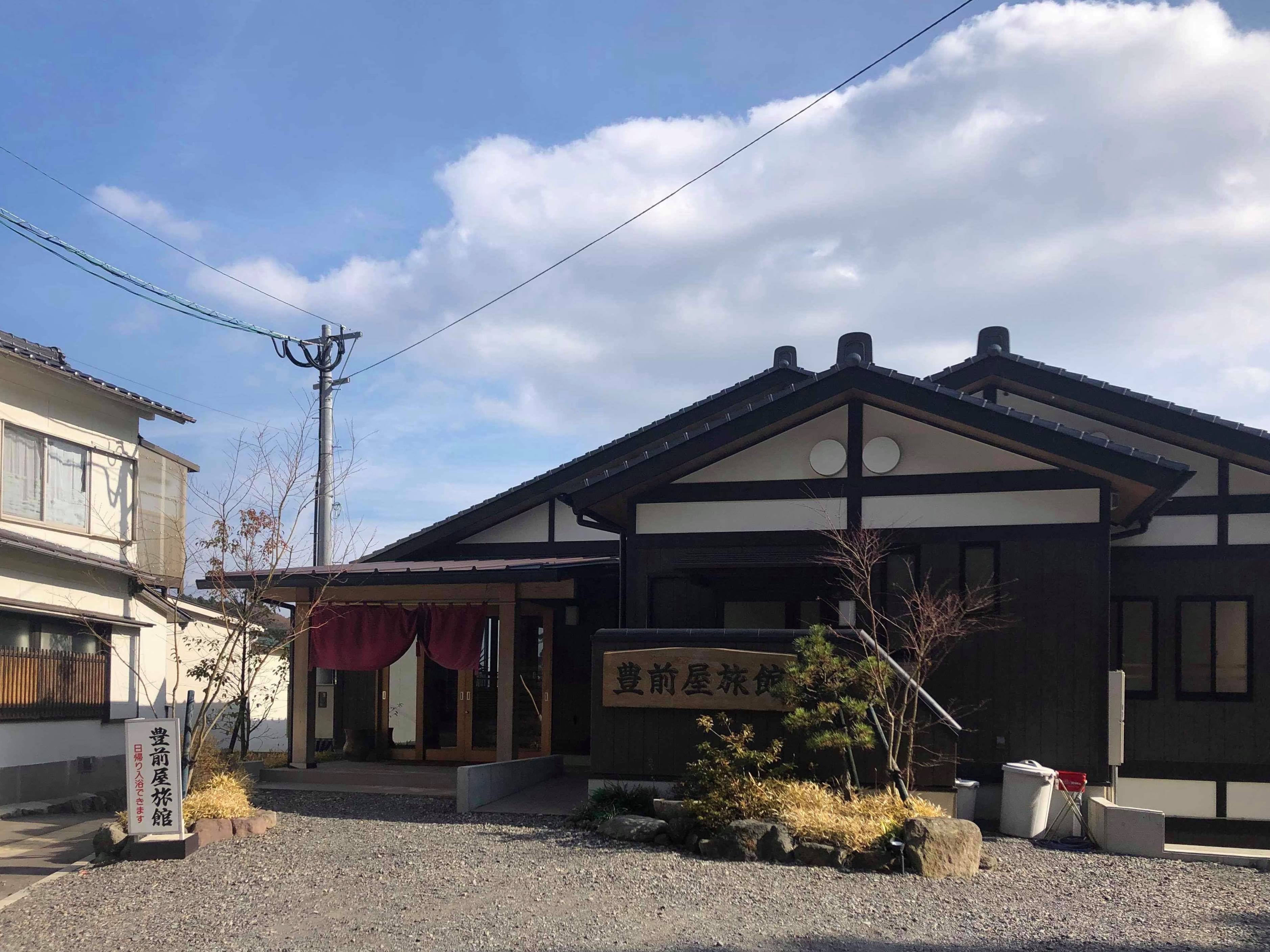 This ryokan is located in a scenic area and the view from the hot spring is the best.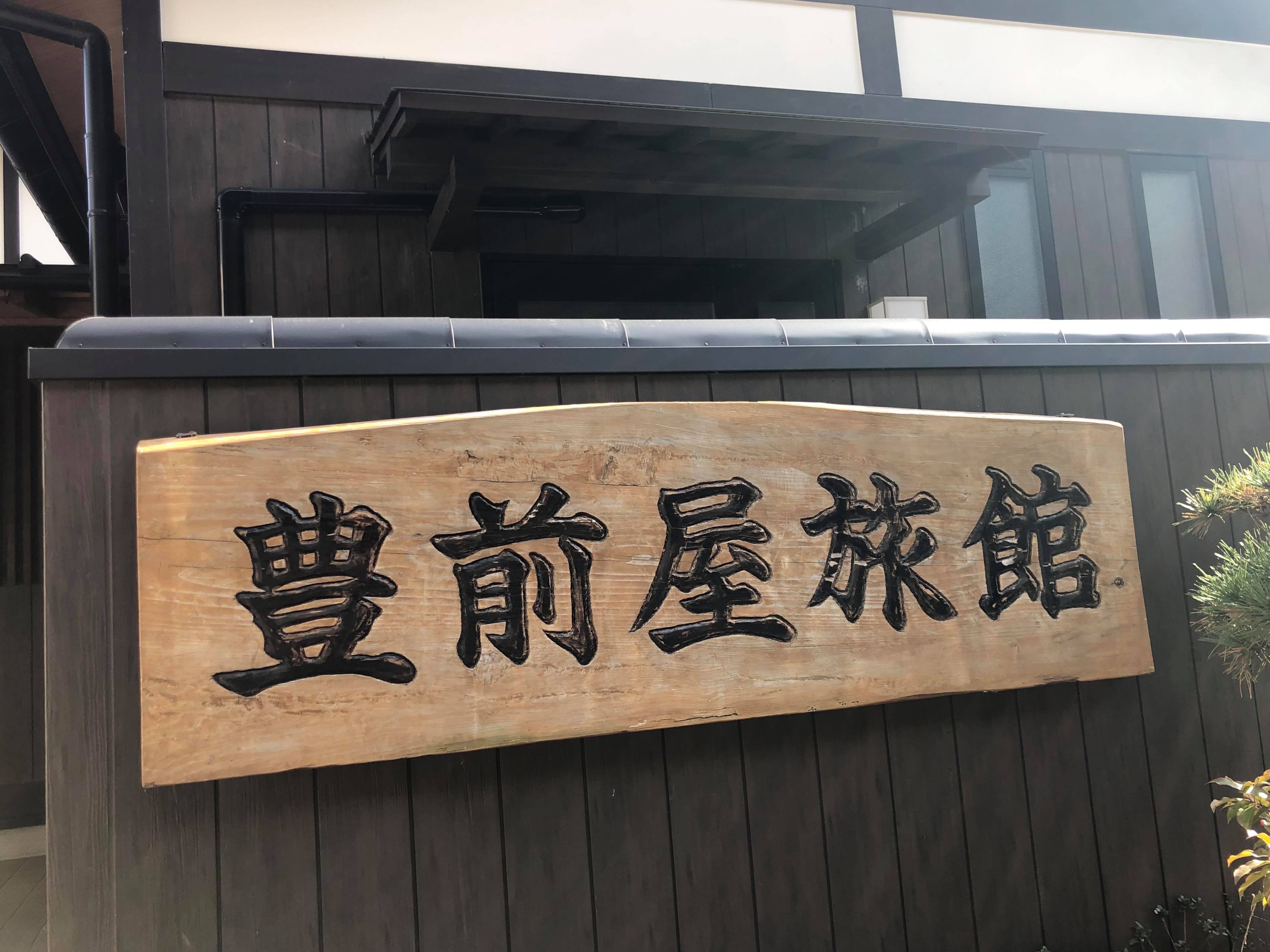 Since it was recently renovated, the interior was quite beautiful and the smell of trees was pleasant.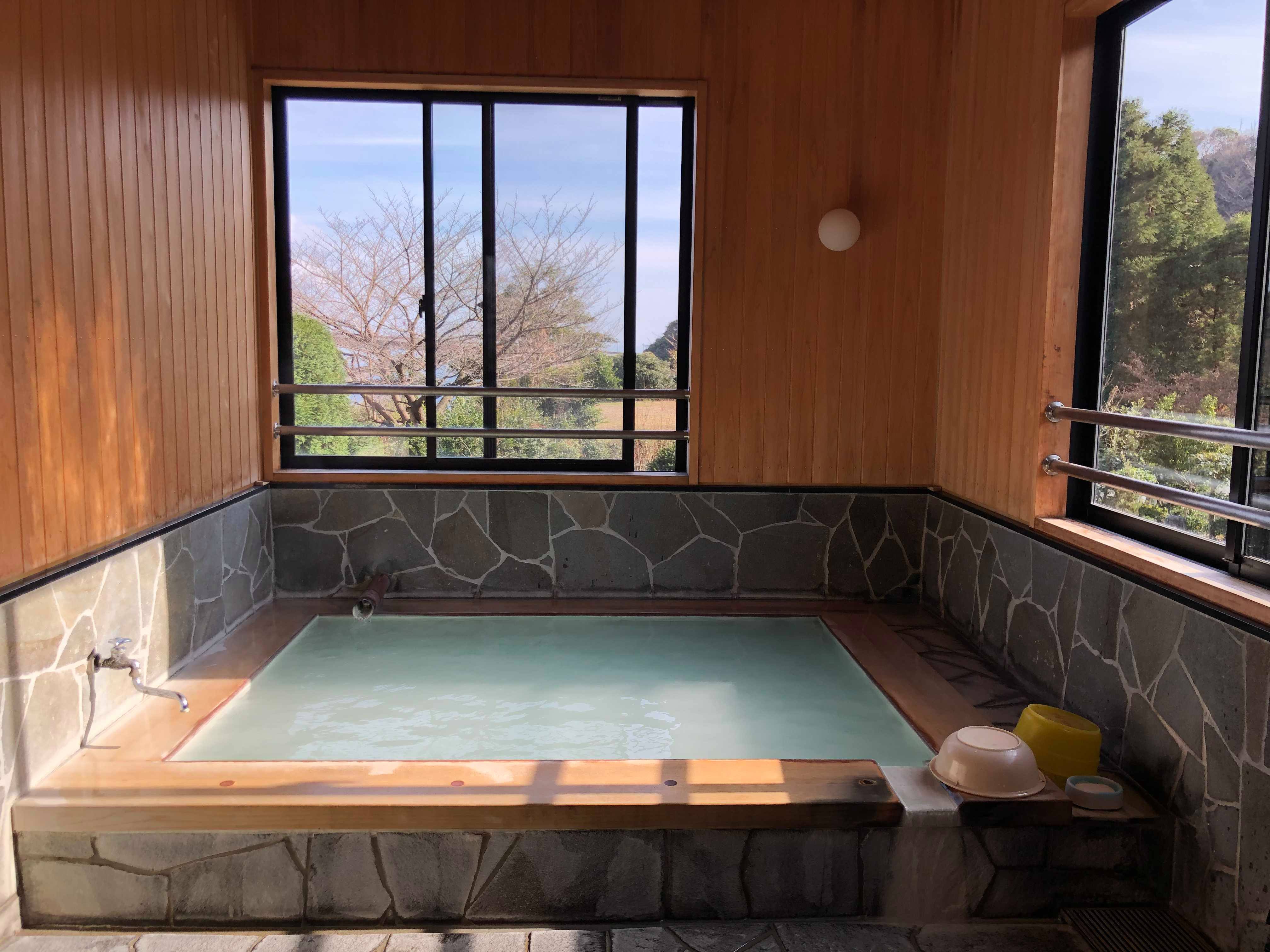 Stop-in hot springs aren't well-known locally, so their time slots as such are largely based on reservations. This hot spring's source is 100% free-flowing and the Yunohana content is very dense. It's a hot spring that retains a pearl white color.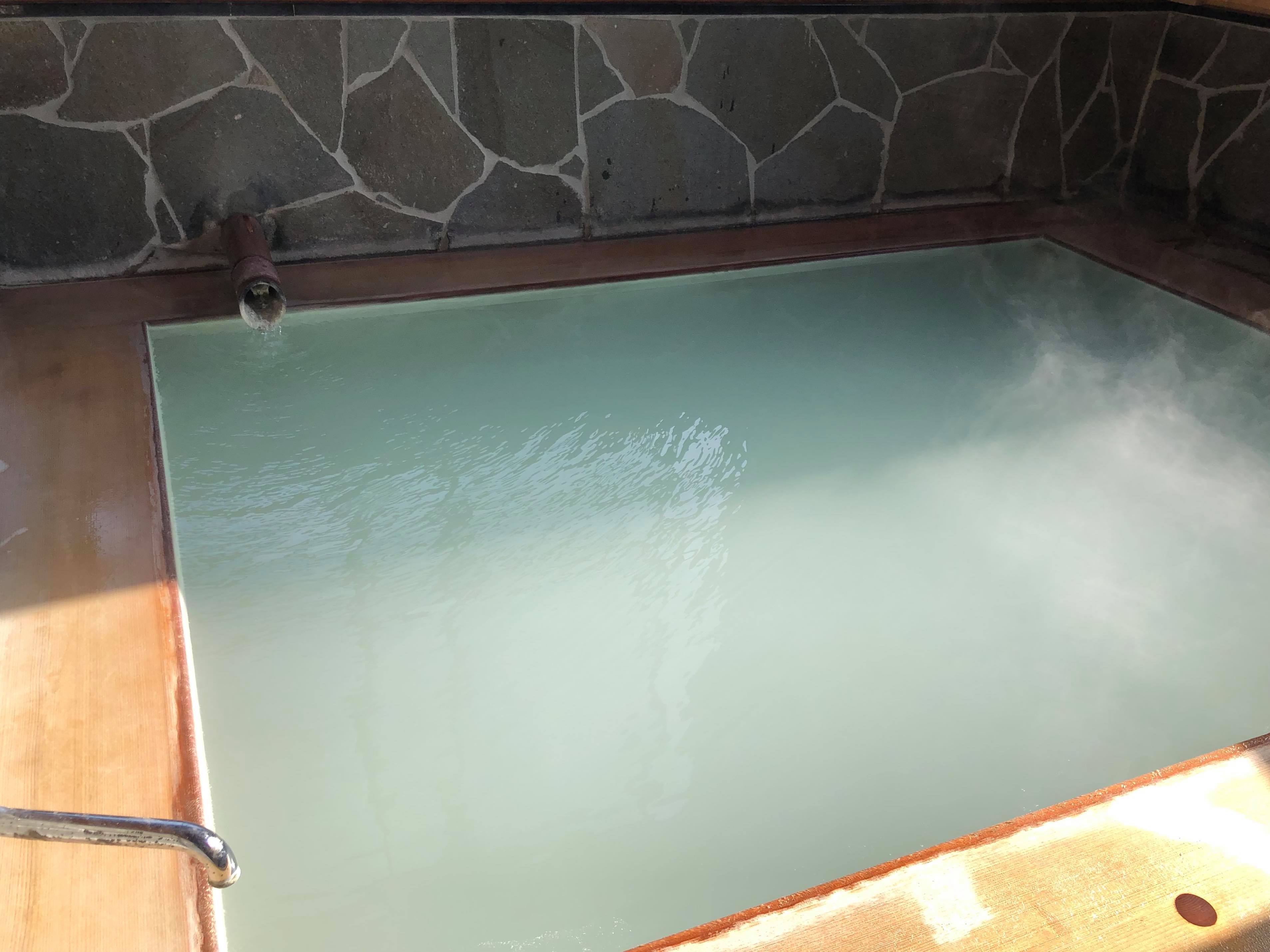 As soon as they got out of the bath, they said, "I was shocked the hot spring's color was stark white!"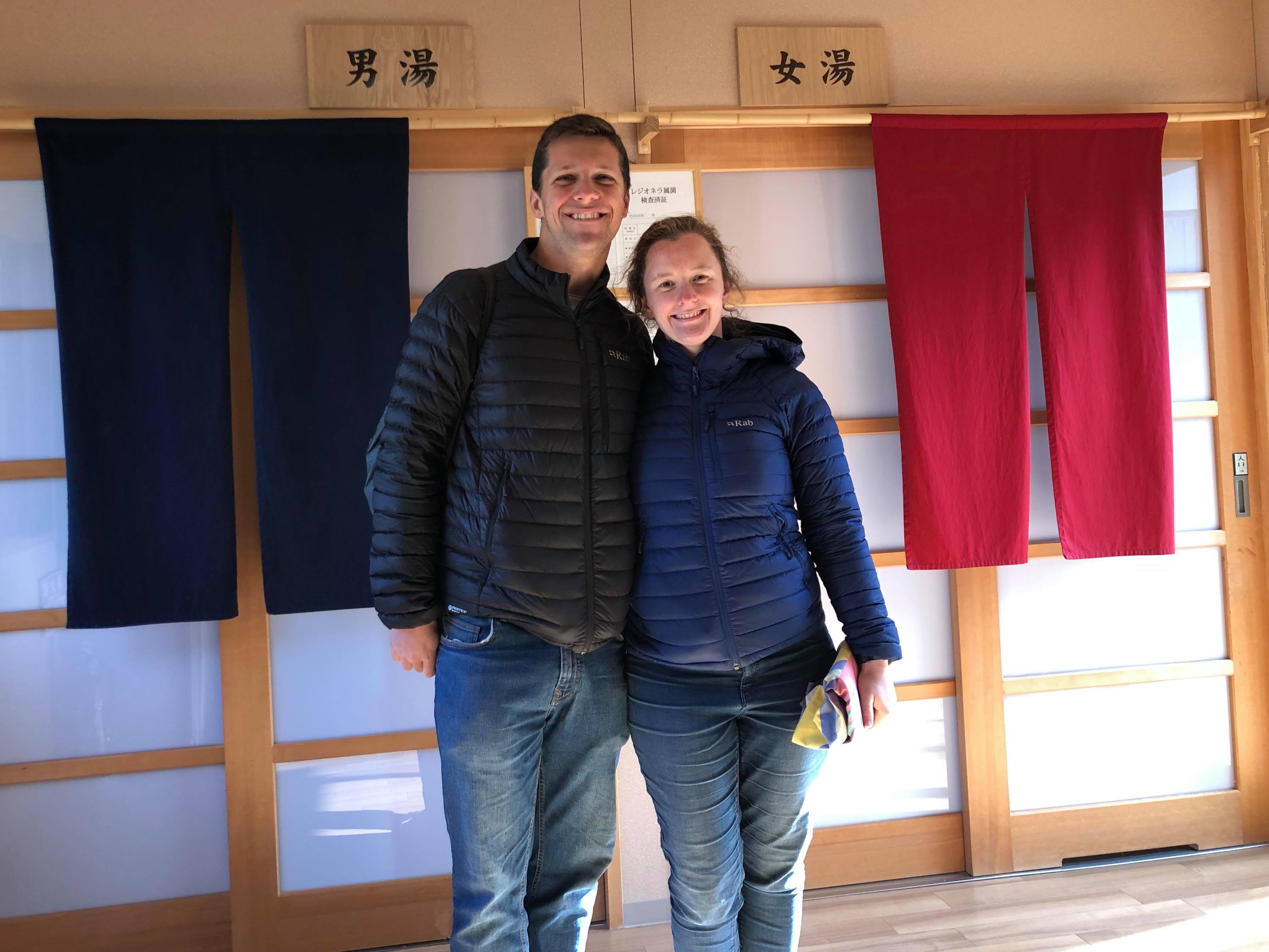 There are many hot springs in Myoban where you can see Yunohana, and this is one of them. The weather that day was so nice that we could enjoy the hot springs with a nice view.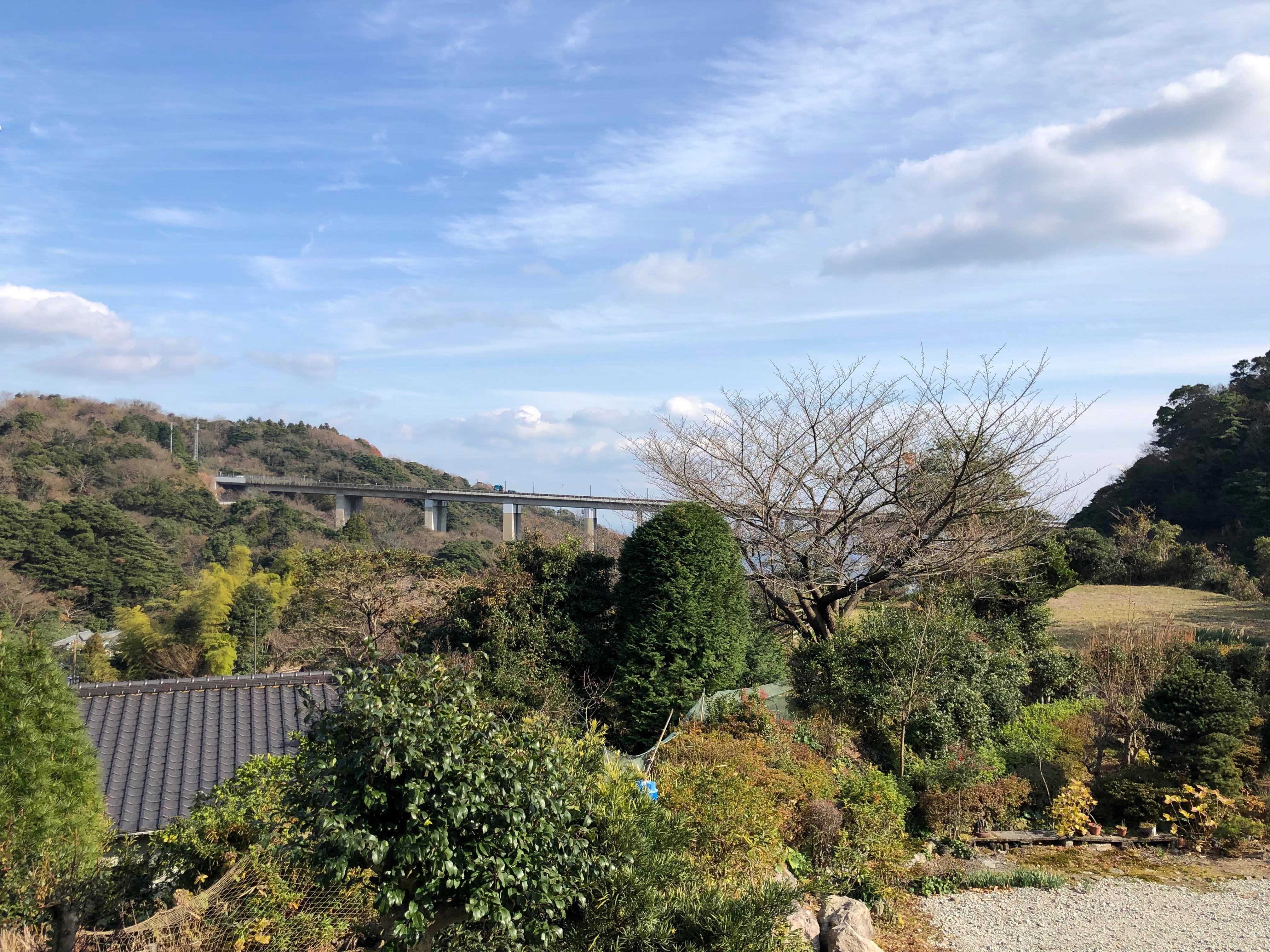 I asked, "Have you ever heard of silica, by the way?" but they had never heard of such a word. One of the characteristics of Silica, for example, is that the hot springs of Iceland's Blue Lagoon are cobalt blue. Its component is silica. When I looked it up later, three famous tourist attractions in Beppu – the Hell Tour's Umi-jigoku (Sea Hell), Kamado-jigoku (Cooking Pot Hell), and Shiraike-jigoku (White Pond Hell) – shared a similar arrangement. Depending on the size and depth of Silica crystals, the color changes to look blue or white. I could now understand the workings behind the viewing hot springs I was enjoying. In order to find out whether or not Myoban hot springs' Yunohana is the same as Iceland's hot spring component. We went to the Yunohana huts to see how Yunohana are refined. The outcome was that Yunohana and silica are different crystallizations.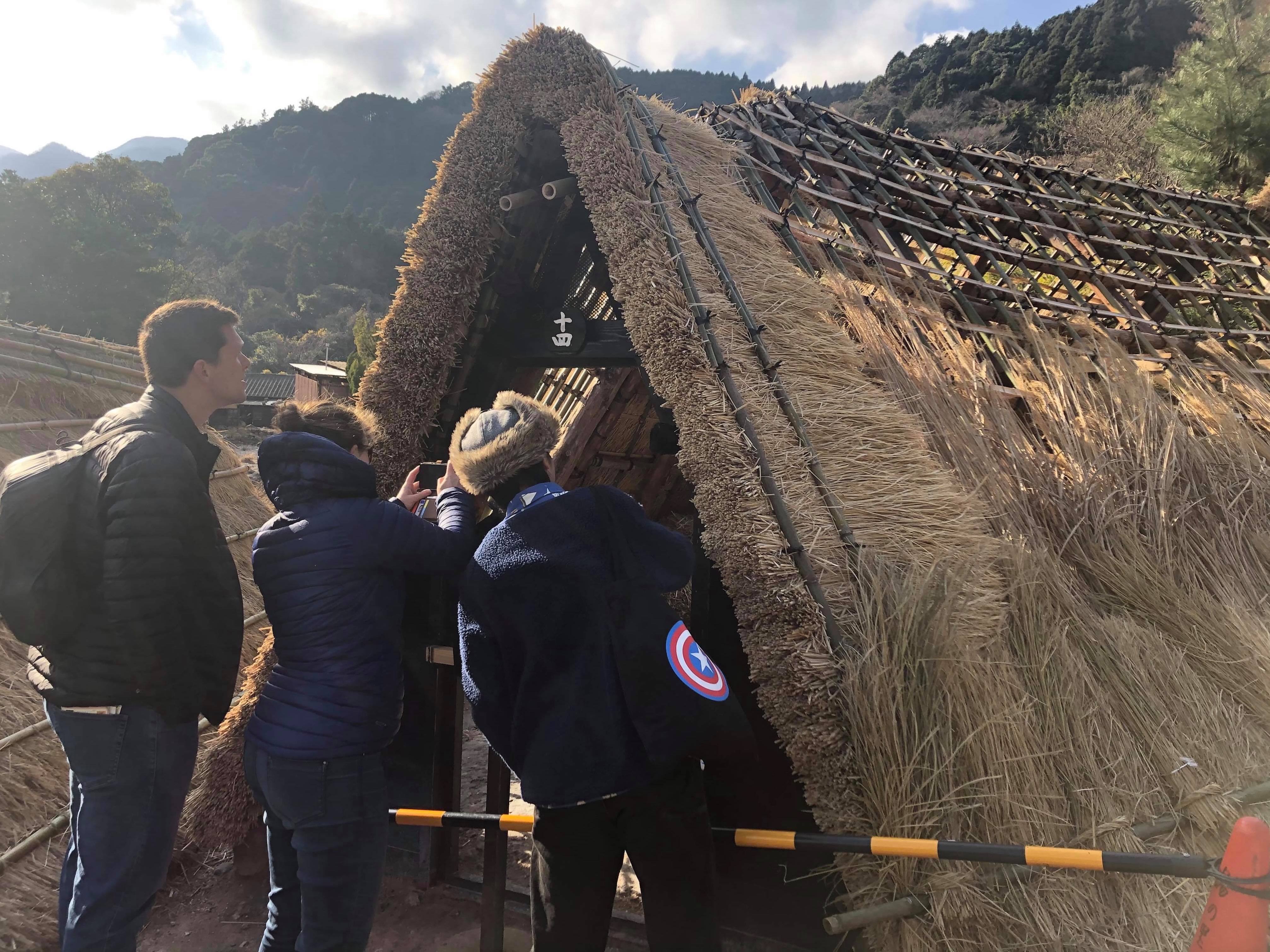 They took a look at the crystals and had this elated expression, as if they had just gone into a hot spring made of them.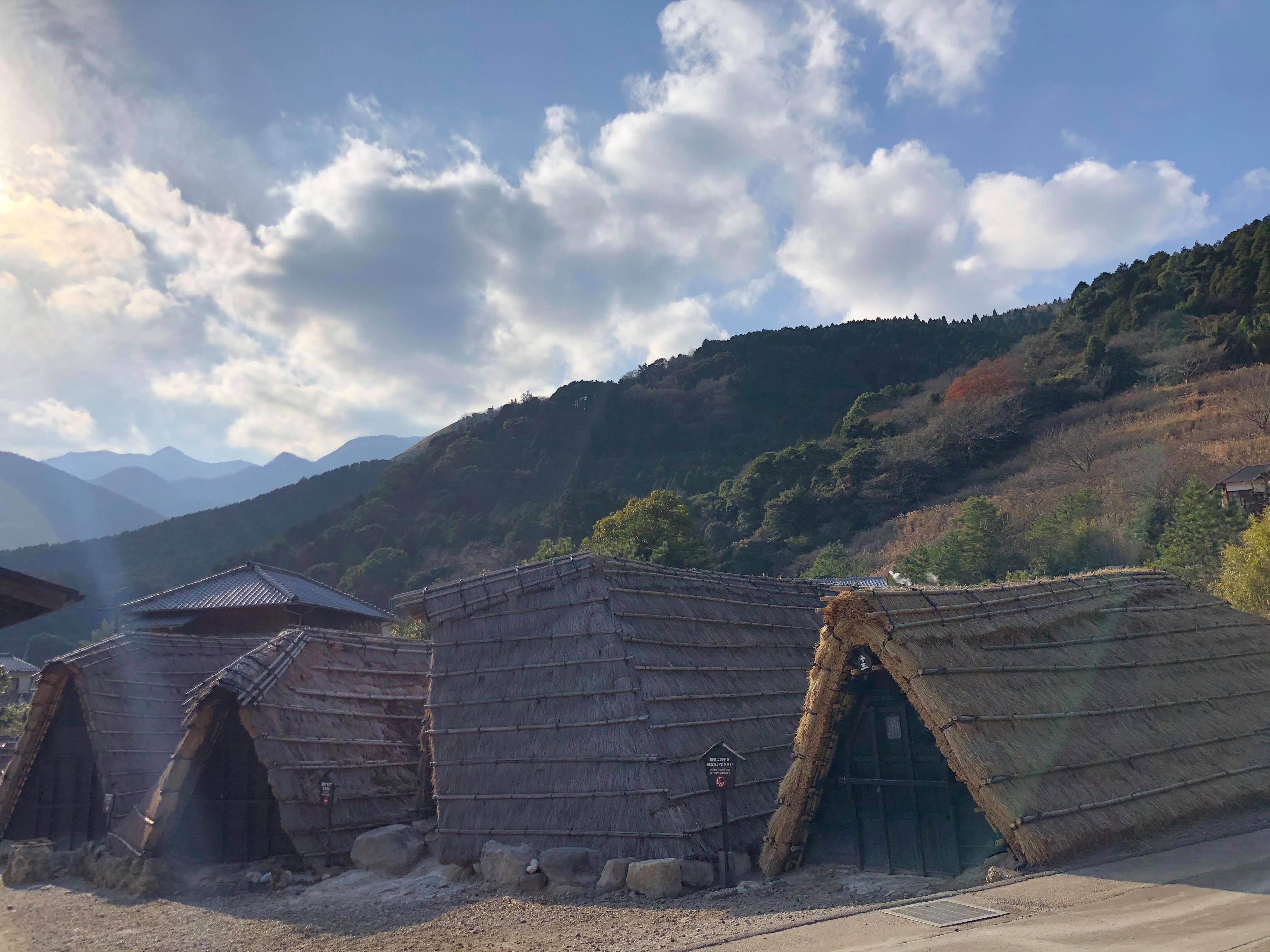 As someone who loves hot springs, I was also interested in the hot springs in Iceland, so it was great to learn about this stuff.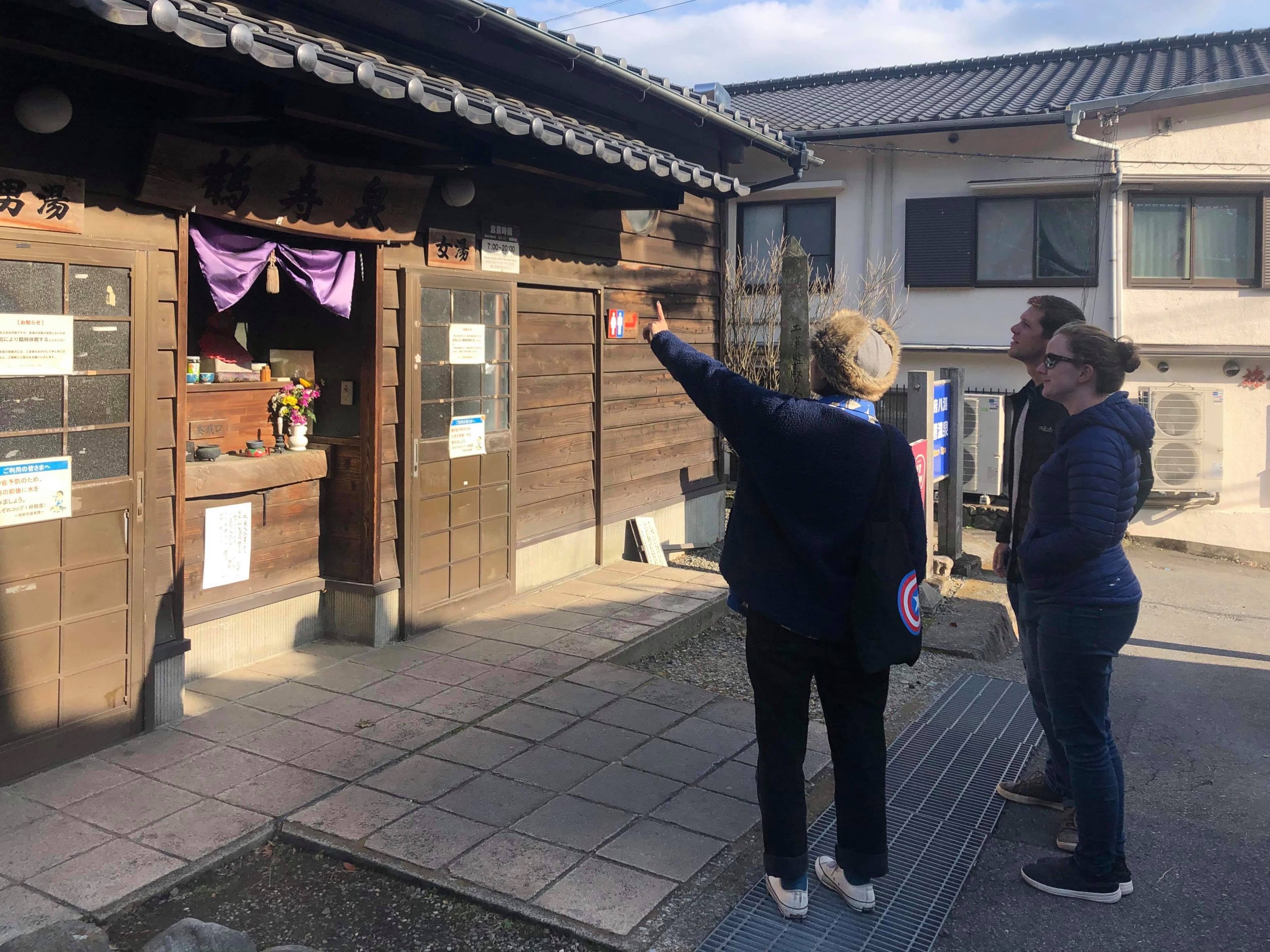 While strolling through a clear-weathered Myoban, where the wind was a little chilly, Hanna commented, "Actually, my parents came to Beppu 35 years ago in 1985." Every time she sent a photo of Beppu to her father, he replied that he remembered this place. When she showed me the conversation with her father, it read, "When we came to Beppu, there weren't any tourists at all. Since it had only just become a tourist spot, it was as if I was living the life of a countryside Japanese person." When her father was travelling, there were no useful tools like mobile phones, so he had to rely on information from old tourist books when he went to Beppu.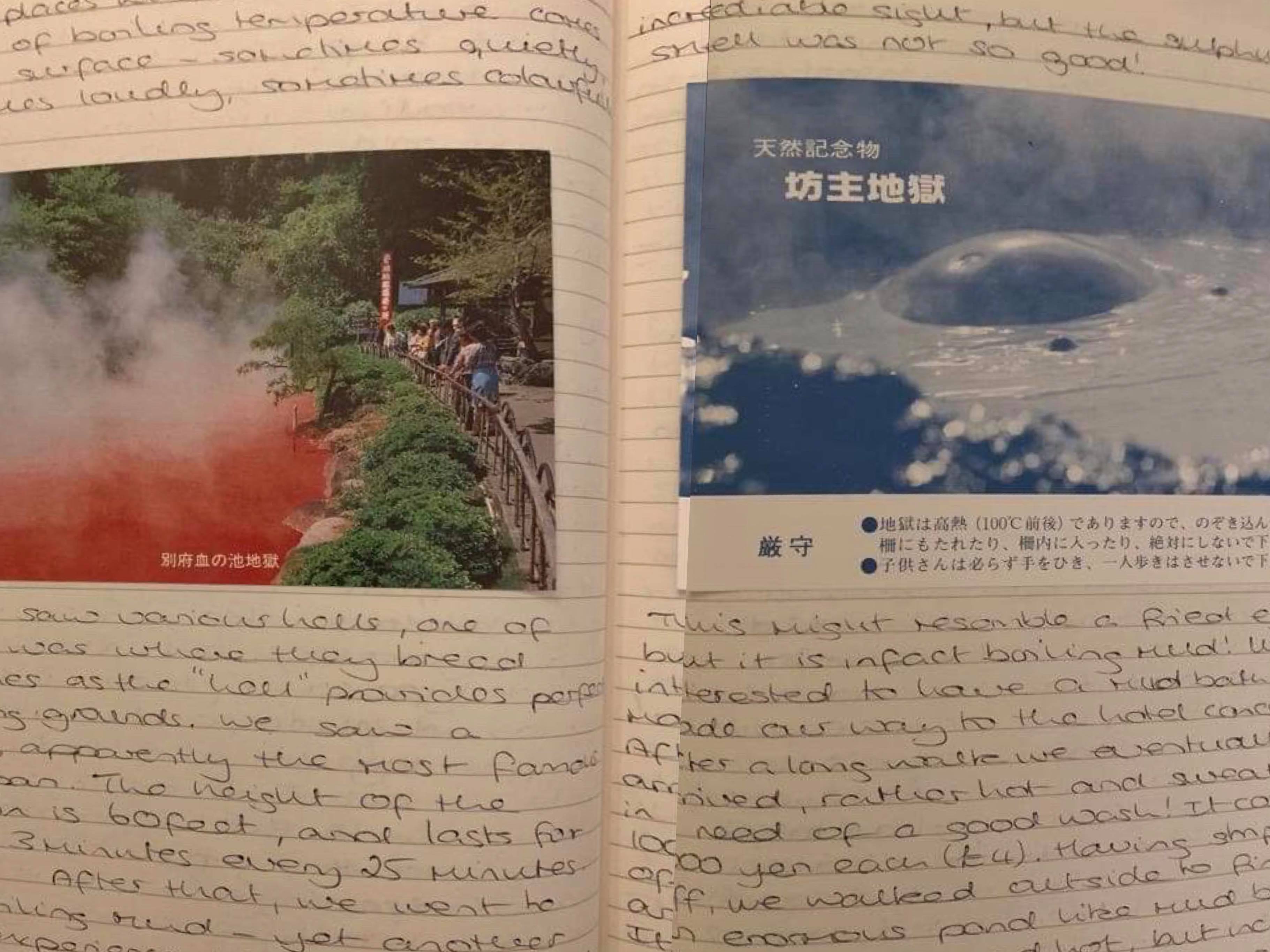 Hanna and Ben didn't even know Beppu existed until they came to Japan. Apparently, he discovered a place called Beppu while looking for things to do in Kyushu. Beppu is still distant from the rest of the world. Tourists staying in Japan also have people who are within reach and others who aren't. Hanna and Ben said, "This time, we were able to experience the sand bath and sauna, but not the mud bath, so we'll definitely return!" It would be wonderful to have more people with such sentiments as this couple.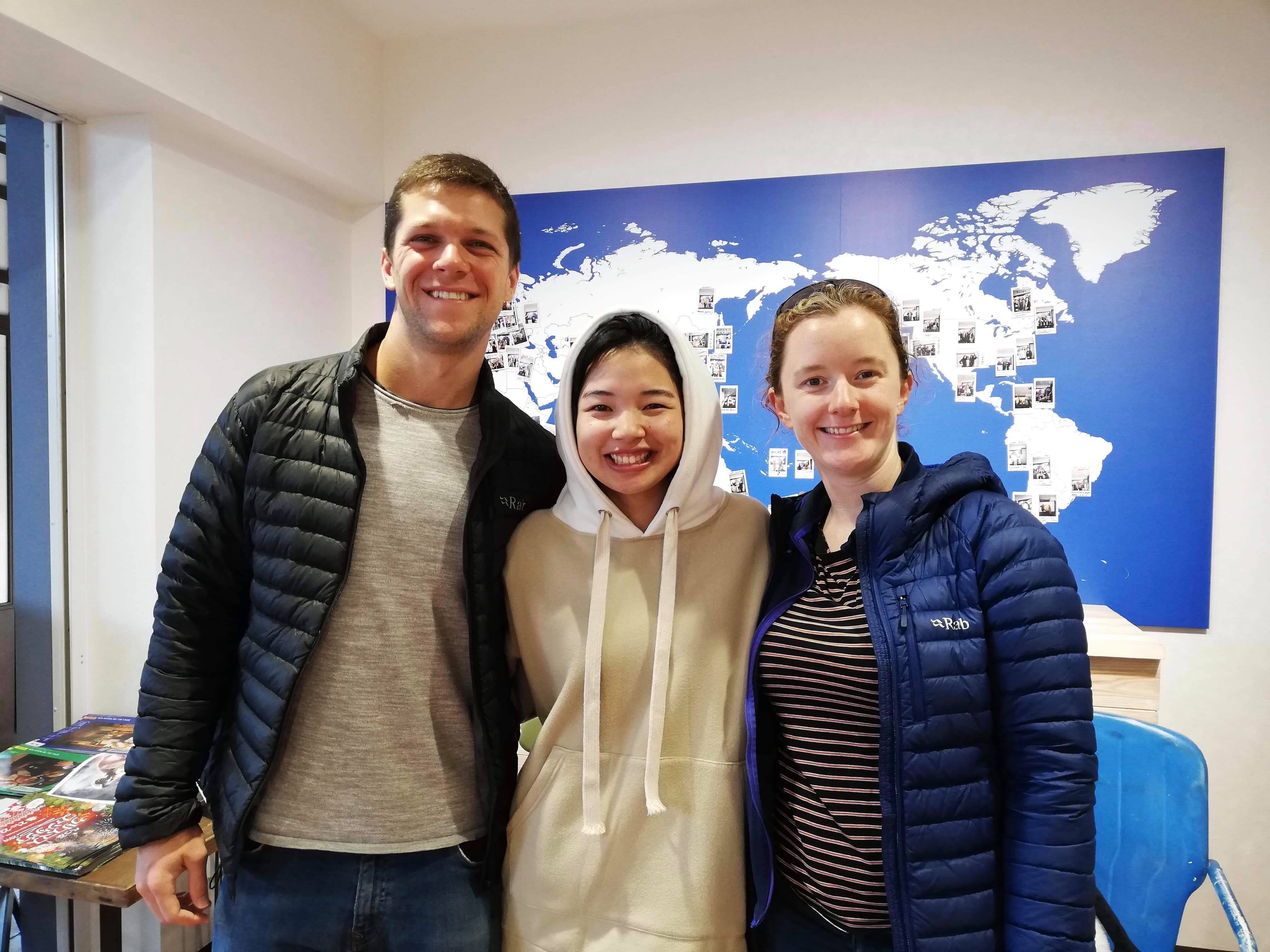 Outline of the visited hot spring
"Buzenya Ryokan"
OPEN: 11:00〜16:00
FEE: 500YEN
TATOO: Allowed

EnjoyOnsen