Beppu Guest House Hiromiya: Relax, Save Money, Experience A Traditional Japanese Vacation
For those wondering where to stay in Beppu, we suggest Beppu Guest House Hiromiya, where you can experience onsen healing and explore this historic area on a budget. Most of all, the warmth of its owner, Miho san, and the people of Kannawa are sure to allow you an authentically rejuvenating experience you can't get anywhere else in Japan! To learn more read on.
Onsen Healing Vacation
As the pandemic continues, many are searching for ways to enjoy traveling in their countries of residence. For those stuck in Japan, there is nothing better for the stress and financial toll of covid than the tradition of "toji" or onsen healing.
The tradition of toji dates back centuries. Typically, guests stay for an extended period of time soaking in hot springs and preparing their own meals. Not only do guests get to relax and enjoy onsen to their heart's content, these simple accommodations, called toji-ba, tend to be much more affordable than hotels or ryokan. Even today, you can experience the Japanese traditional type of vacation.
We cover toji and its benefits in more detail in our article Why Is Onsen Good For You? Ask The Onsen Girls here!.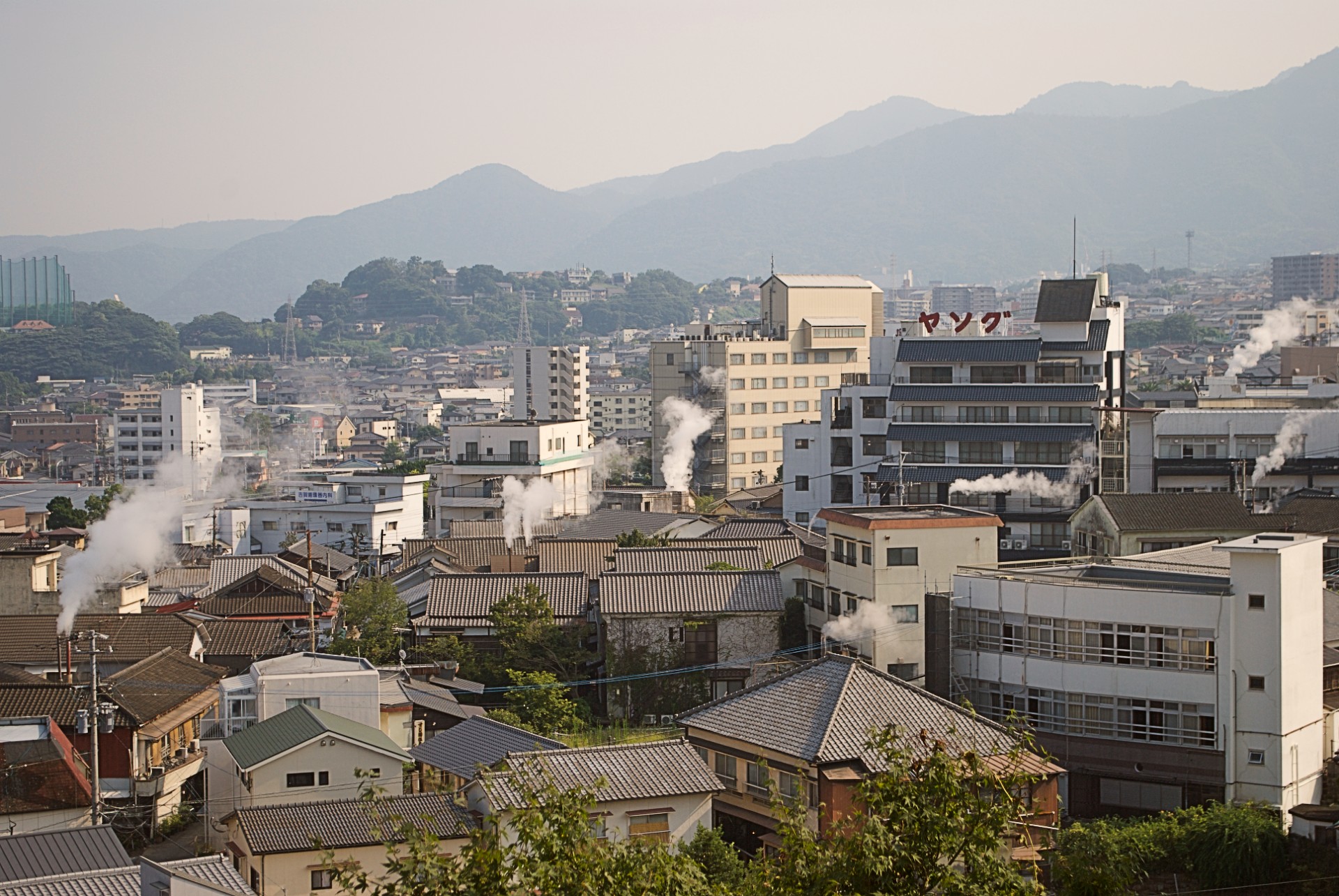 World's #1 Toji-ba
Perhaps nowhere else in Japan is as famous for toji as Japan's number one onsen city, Beppu, and especially its Kannawa area. About 40 years ago, the district was filled with toji visitors, hopping to and from the local onsen and cooking for themselves. Since then, much has changed. Spas have popped up all over Japan. The establishment of highways popularized day trips. Besides visiting onsen, other forms of amusement gained popularity. Thus, the need for this type of vacation dwindled, and toji became a distant memory in the Japanese consciousness.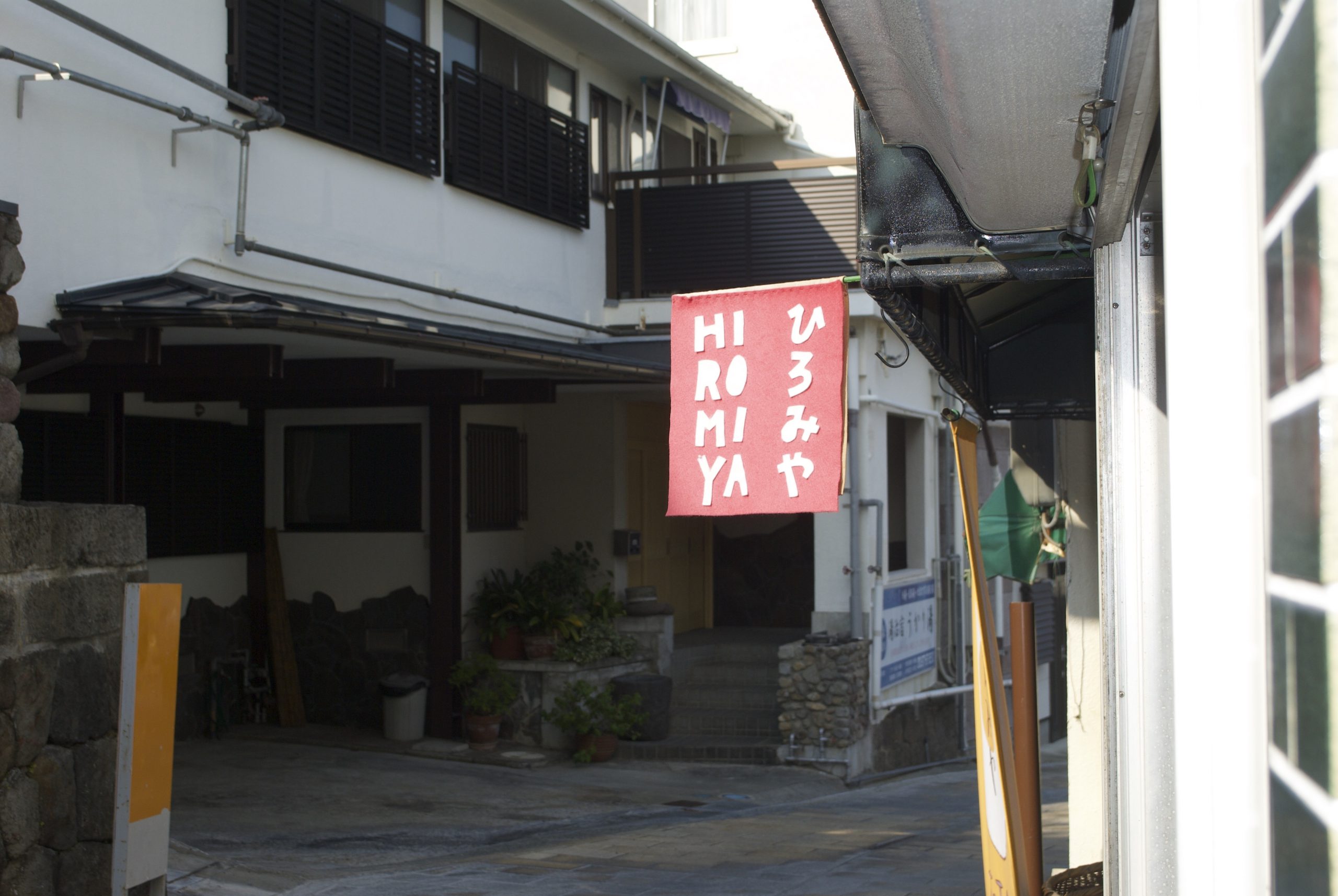 Despite these setbacks, the people of Kannawa are keeping the tradition alive. Many toji-ba are welcoming guests till this day. And in this historical onsen healing district lies a humble guest house called Hiromiya.
Beppu Guest House Hiromiya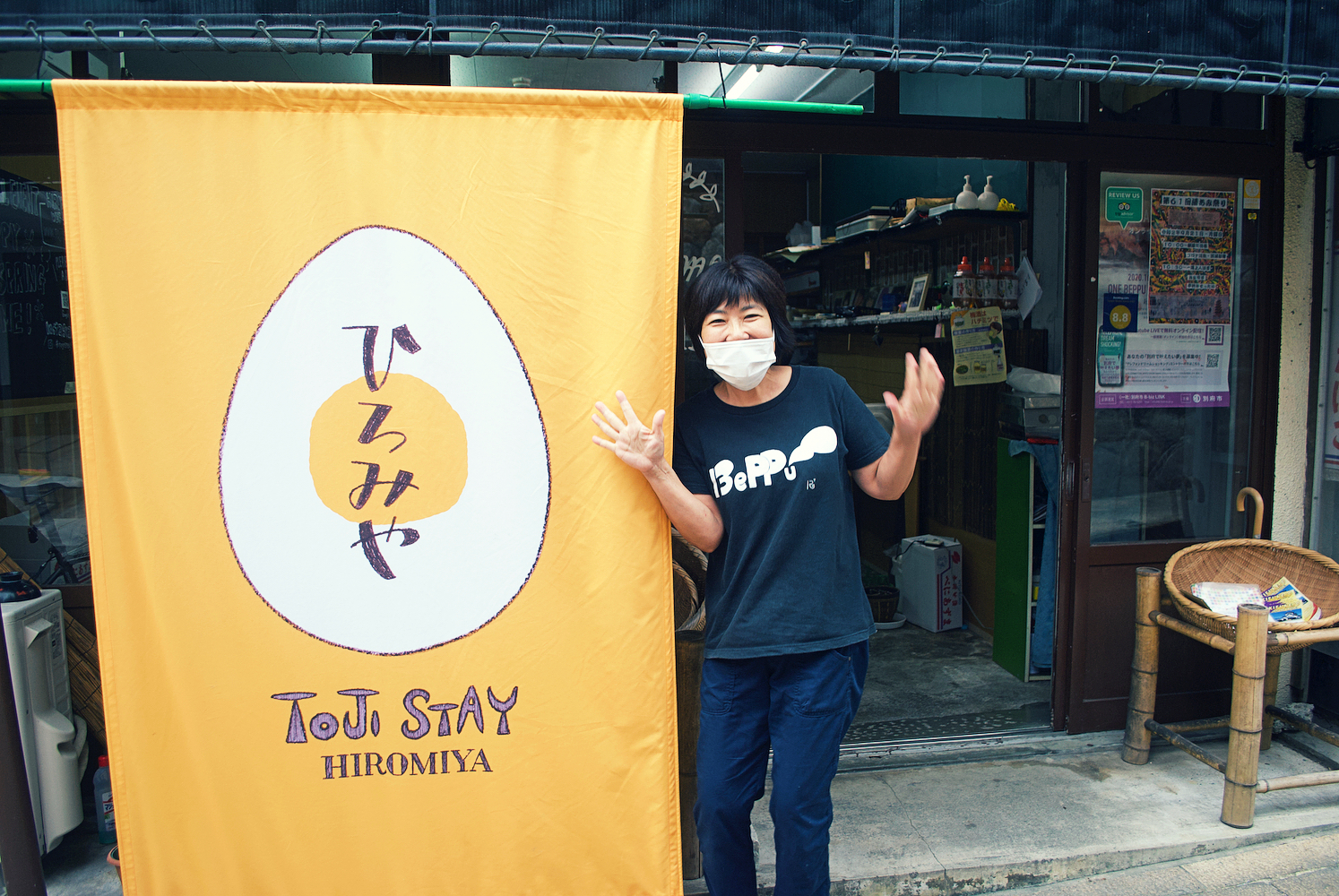 Hiromiya's owner, Miho san, determined to bring visitors back to Kannawa, retired her family vegetable shop and renovated the building into a guesthouse. The advice of those around her was to target to foreign visitors; they were sure to appreciate the traditional Japanese atmosphere.
A Foreigner-Friendly Guest House?
Hiromiya opened on April 12 of 2019, just in time for that year's Rugby World Cup. In the months leading up to and during this historic event in Oita, the guest house welcomed visitors from all over the world. Miho san and her partner, Kenny, strived to create a comfortable place for those from abroad and provide English support. They even created special maps written in English for its visitors to enjoy Kannawa's most notable spots. The ever-friendly owner used what she calls her "Samurai English" to communicate the greatness of onsen and toji to the foreign travelers.
Many of these foreign guests were not interested in onsen at first, but with some encouragement from Miho san, they gave it a try.
The result? Thanks to the lovely lady, many fell in love with onsen, and the nearby Kannawa Mushiyu became the favorite, among many guests. We heard from her that some of them visited the steam bath each day.
You can read about detoxing at Kannawa Mushiyu here!
Unfortunately, due to the pandemic, Hiromiya, which specialized in serving those from abroad has seen a dramatic loss in visitors. Still, Miho san is as genki as ever. And upon hearing about this charming guest house and its fabulous owner, we decided to stay at Toji Stay Hiromiya to experience this traditional toji healing for ourselves.
Which popular attractions are close to Beppu Guest House Hiromiya?
Hiromiya is located within walking distance of some of Beppu's most famous spots and historical sites. These include the Beppu Hells, Kannawa's first onsen, and a few shrines as well. You can enjoy these sites leisurely and without having to worry about waiting for buses or rushing to reach them before closing time. Miho san's map has everything spelled out for you. This will save you time and money on transportation and you will be able to see historical sites leisurely.
Onsen Steam Cooking Experience
An almost as essential as onsen to toji is the food! Luckily for Kannawa toji guests, the area is famous for its "jigokumushi" or hell-steamed cooking. As the area is so rich in onsen sources that onsen steam continually rises, the locals have utilized this unique geological feature for cooking. The onsen steam not only allows for healthy, oil-free cooking, but the steam imbues it with a unique flavor that cannot be enjoyed anywhere else!
Many ryokan charge an arm and a leg for traditionally prepared cuisine. At Kannawa, however, you can enjoy equally traditional Japanese food at a fraction of the price.There are several places you can enjoy this onsen steamed food in the area. Two of our favorites are Jigoku Mushi Kobo Kannawa and Geothermal Tourism Lab Enma both within walking distance from Hiromiya.
To learn all about this onsen steam cooking, please read our in depth article here!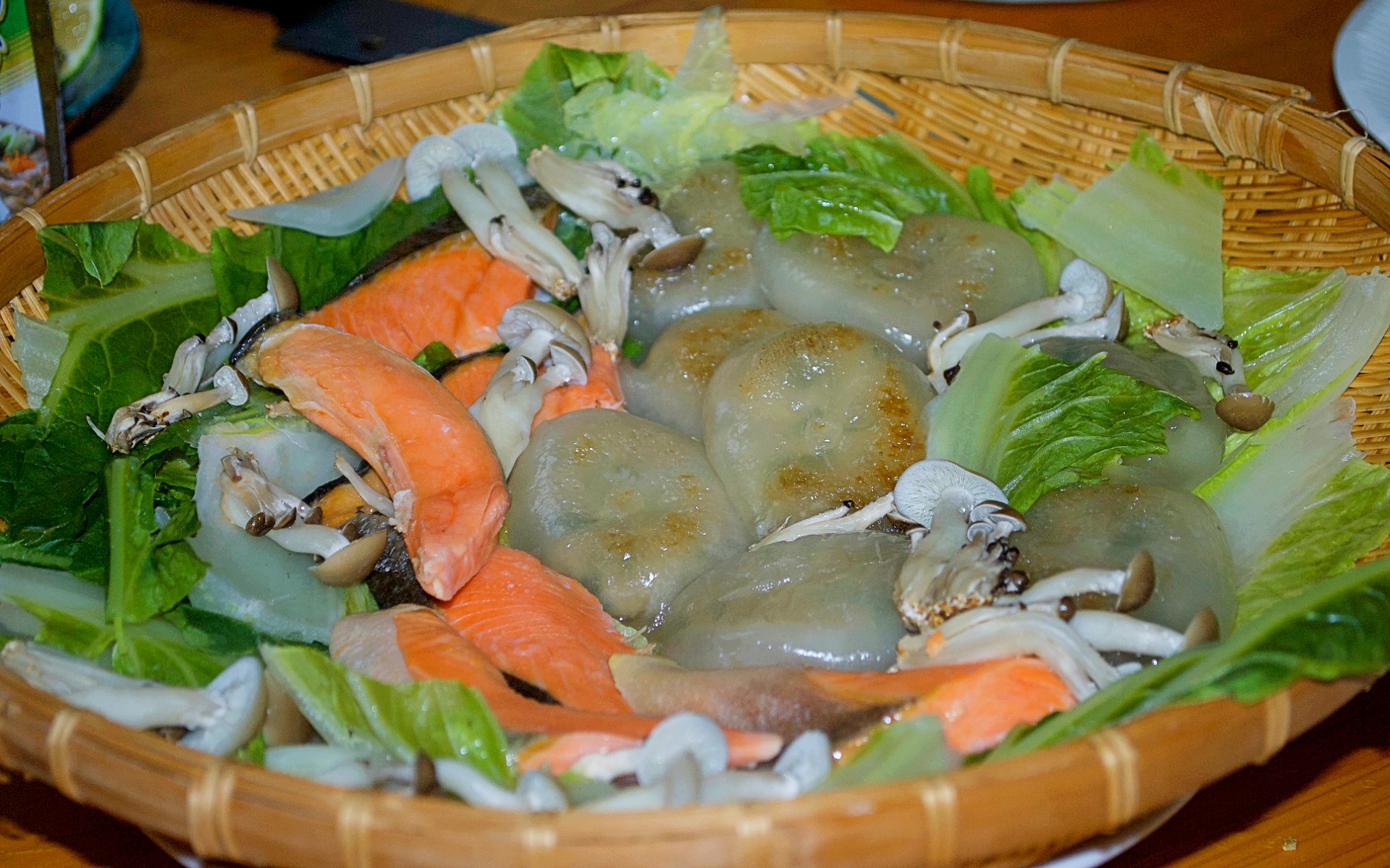 Cooking for yourself is also a part of toji culture. At Hiromiya, there is a kitchen for guests to use, so you are free to prepare anything you want. Just pick out some vegetables and meat and you're all set!
Once we finished our meal, we sat in the front lounge area where we ran into our Toji Joshi friend, Akane Hashimoto, and Miho san. We all began chatting while enjoying some sake. There are always interesting and friendly visitors pouring in and out of this place! Just sitting with Miho san and her friends is heartwarming. Rarely do we have the opportunity to come across such open and friendly people.
Onsen
No day at toji-ba is complete without a relaxing time at the onsen. So, after enjoying the healthy meal, we grabbed our hot spring kit provided by Hiromiya and made our way to popular onsen Yumetamatebako, which is open until 2AM!
We enjoyed the atmospheric walk around Kannawa. The dim street lights and billowing clouds of onsen steam made for an otherworldly, yet calming feeling.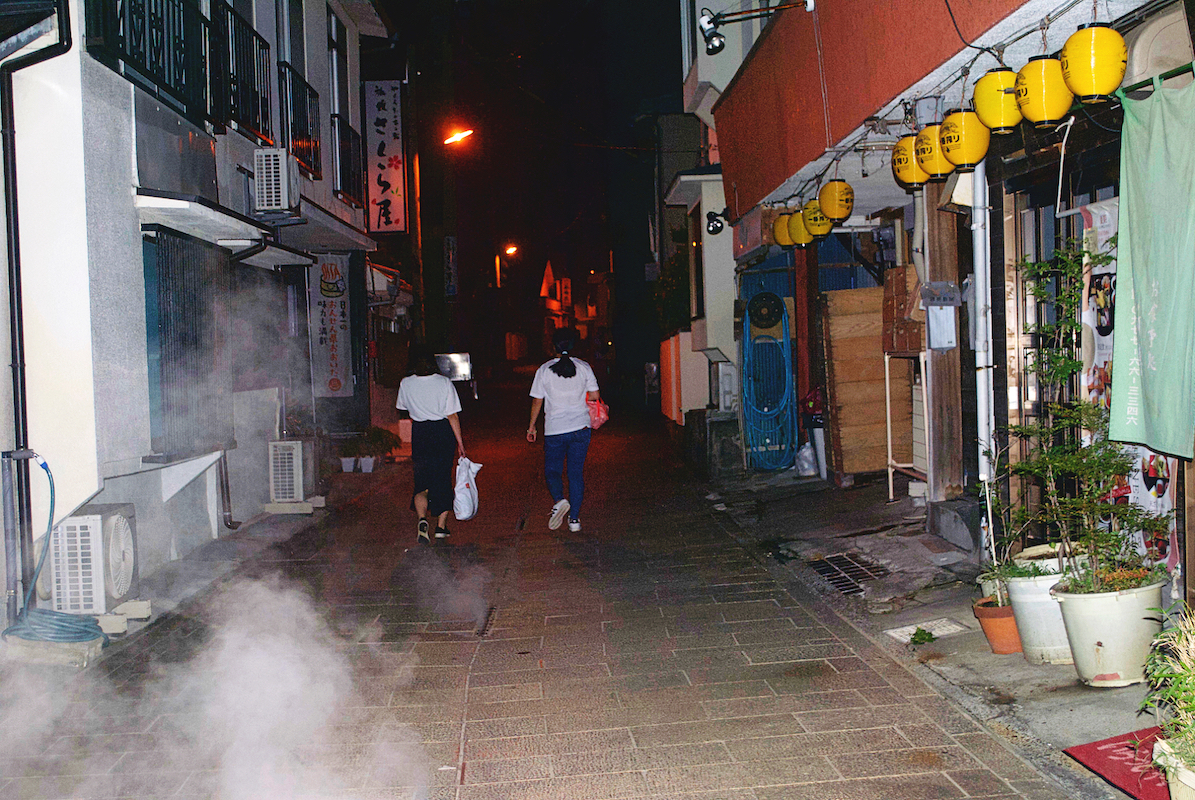 Kannawa features a wide array of beautiful onsen all within walking distance of Hiromiya. The whole point of toji is to use onsen to heal, after all.
All The Onsen You Could Ever Want
Miho's recommendations? You can detox in the steam bath and then moisturize with the waters of a 100 yen local onsen like Shibu No Yu. Near the Hells, you can soak in Oniishi No Yu and relax admiring nature. Or you can check out places a little Yumetamatebako or Hyotan that feature inside and outside baths. Beppu offers many kinds of onsen that are affordable. If you are lost or need recommendations, don't be afraid to ask Miho san! She is a Kannawa native and will lead you in the right direction!
Warm Waters and Warmer People
The next morning, we woke up early in the morning to enjoy our first onsen of the day. Miho san lead us to an historic local onsen called Sujiyu, which is just a stone's throw away from Hiromiya. (By the way, guests of Hiromiya may enter for free!) This onsen is known for promoting artery health. Here, we met the kindest woman. Though not a Kannawa native, she often makes trips to enjoy Beppu Onsen. We lamented together about the effects of coronavirus and the fact we cannot travel abroad. We then learned that this woman is a kimono expert. She even kindly taught your humble writer how to properly wear her yukata. It just goes to show that there are interesting people to meet in Kannawa Onsen.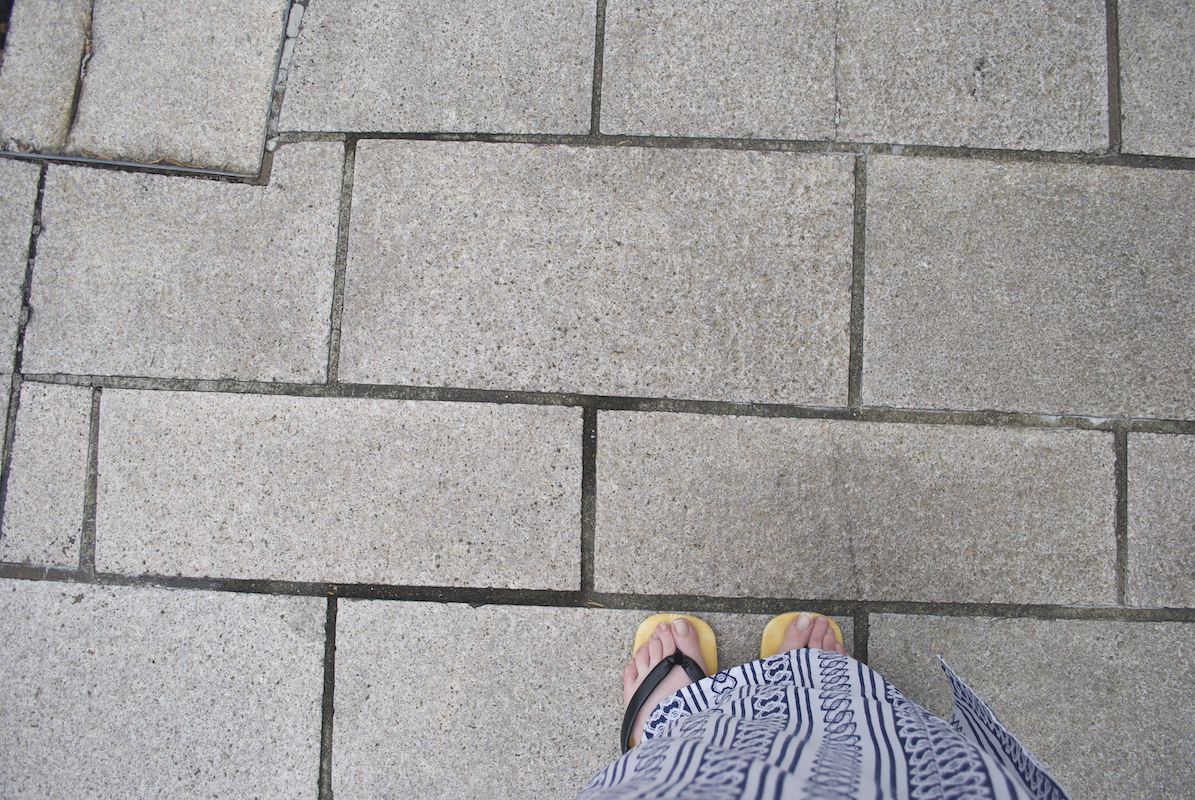 Yukemuri
After our first onsen, we explored the sleepy town in yukata. We cannot stress enough the unique atmosphere of Kannawa. Onsen steam billows up from grates in the winding streets. Around every corner is a unique view. You will see a row of traditional wooden houses before bumping into interesting contraptions that look like scenes from a steampunk anime. The traditional and the modern make for a unique combination. It's a one-of-a-kind experience that is completely free and you can only enjoy here!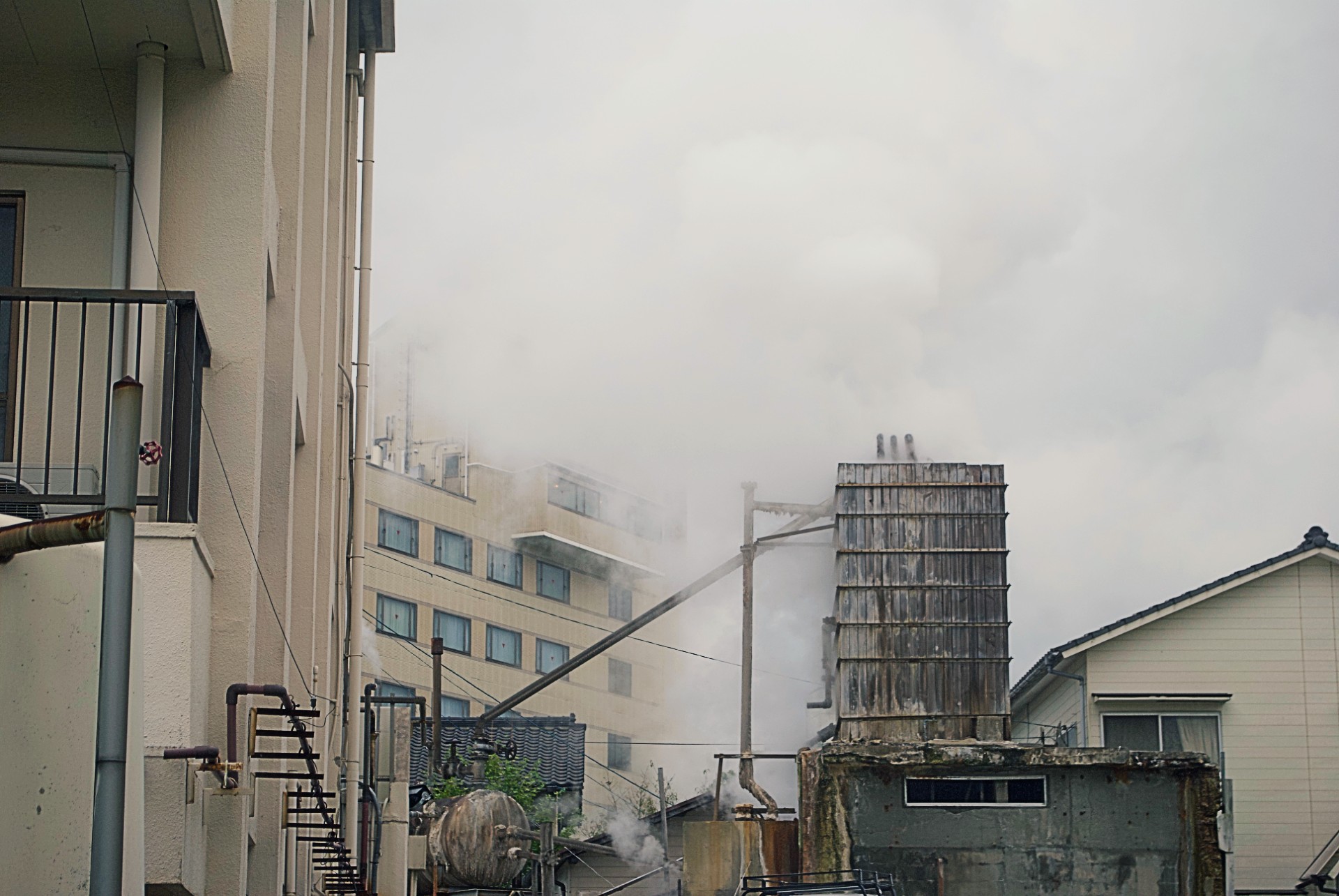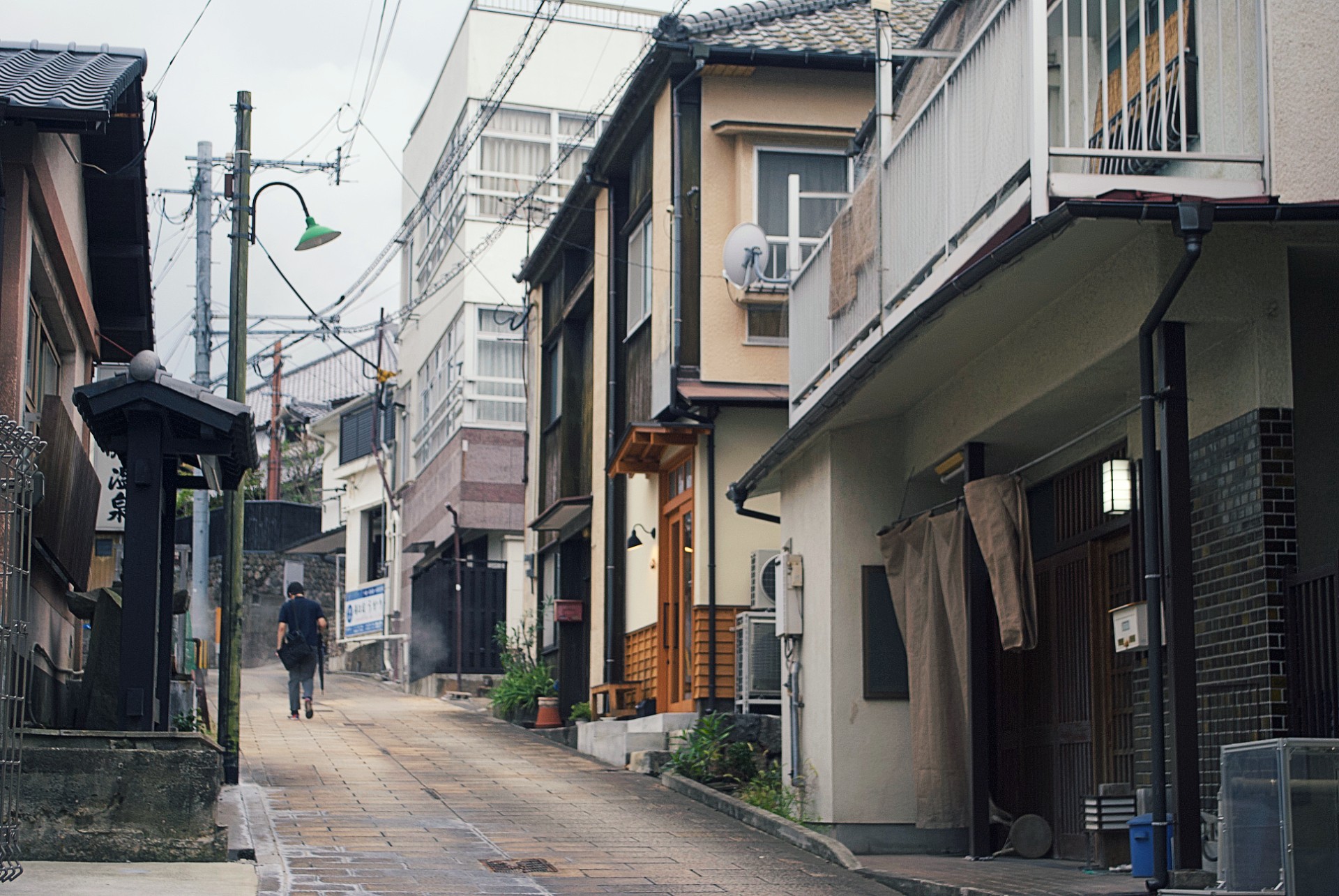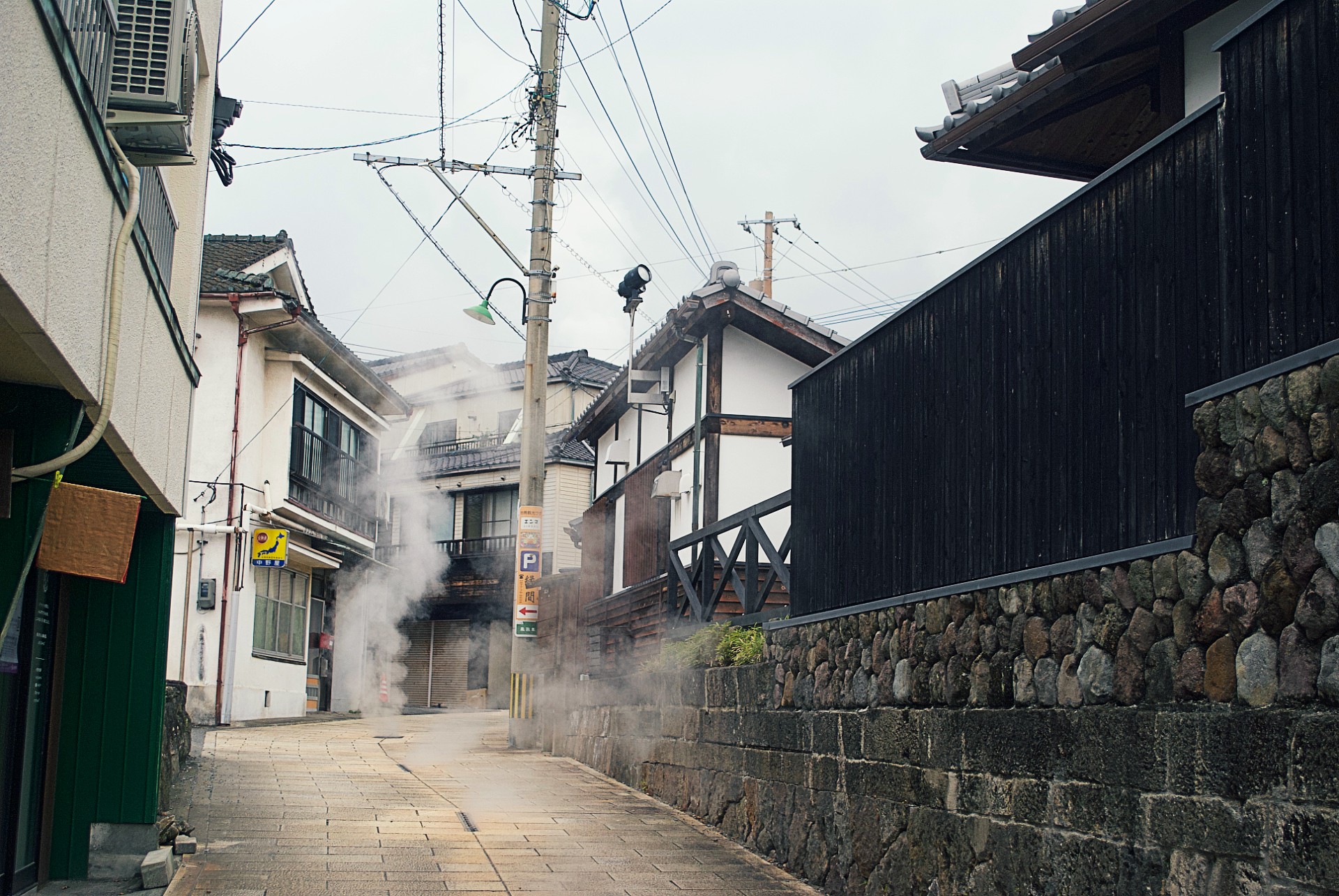 When we arrived back at our room, we found that breakfast was waiting for us.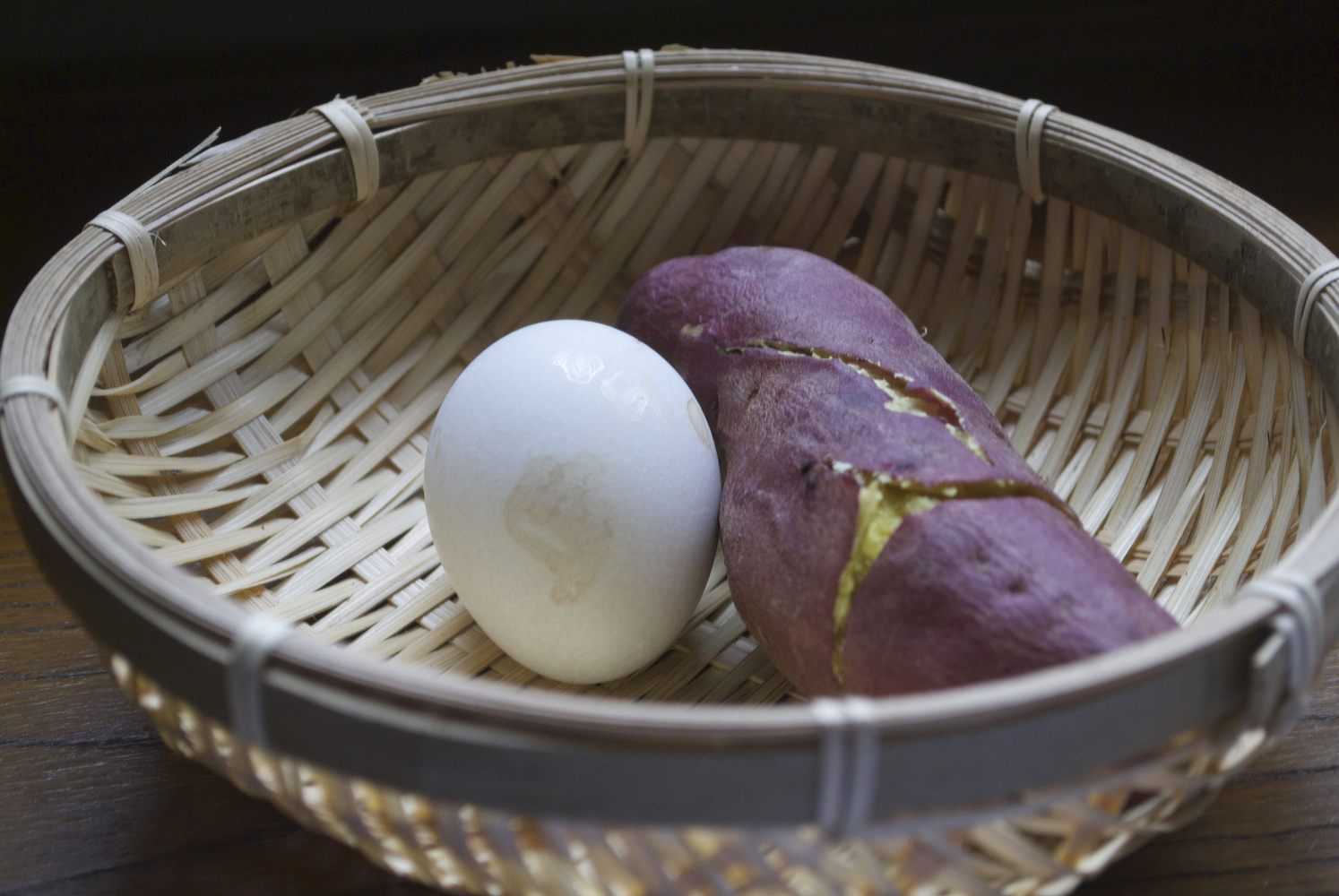 Miho san had kindly steamed some sweet potato and egg for us. And with that, our lovely stay had come to its end.
Beppu Guest House Hiromiya: An Overview
Why Visit Hiromiya?
Sightsee in Beppu at an affordable and convenient location
Enjoy onsen steam cooking or cook your own food
Relax and unplug
Enjoy various onsen in the neighborhood
Meet locals colorful people of Kannawa
Excellent and friendly omotenashi
What are some of the property amenities at Beppu Guest House?
Japanese style rooms
Free Wifi
Hot Spring Kit
Is Beppu Guest House located near the city center?
Hiromiya is a 20 minute bus ride from Beppu Station
Before taking our leave, we asked Miho san a few questions.
Why come to Beppu?

Beppu is not just about onsen; you can take a stroll through old towns, go hiking etc. We are also blessed with many interesting people, including the foreign students from the nearby international school. And in Kannwa, which is rooted in onsen culture, it is also interesting to see how the locals incorporate hot springs into their daily lives.

Why choose Hiromiya as your Beppu accommodation?

You may feel stuffy at fancy ryokan or hotels, but you can always be yourself here. I have to say all our guests were wonderful people. "Okyakusan wa kami sama desu." (Literally, "Guests are gods.")
Miho san hopes that she will be able to welcome visitors from all over the globe once more. (She would also love to practice here samurai English once again!) Until then, she invites residents of Japan to come and enjoy. The place is perfect for students and remote workers to spend an extended time at an affordable rate.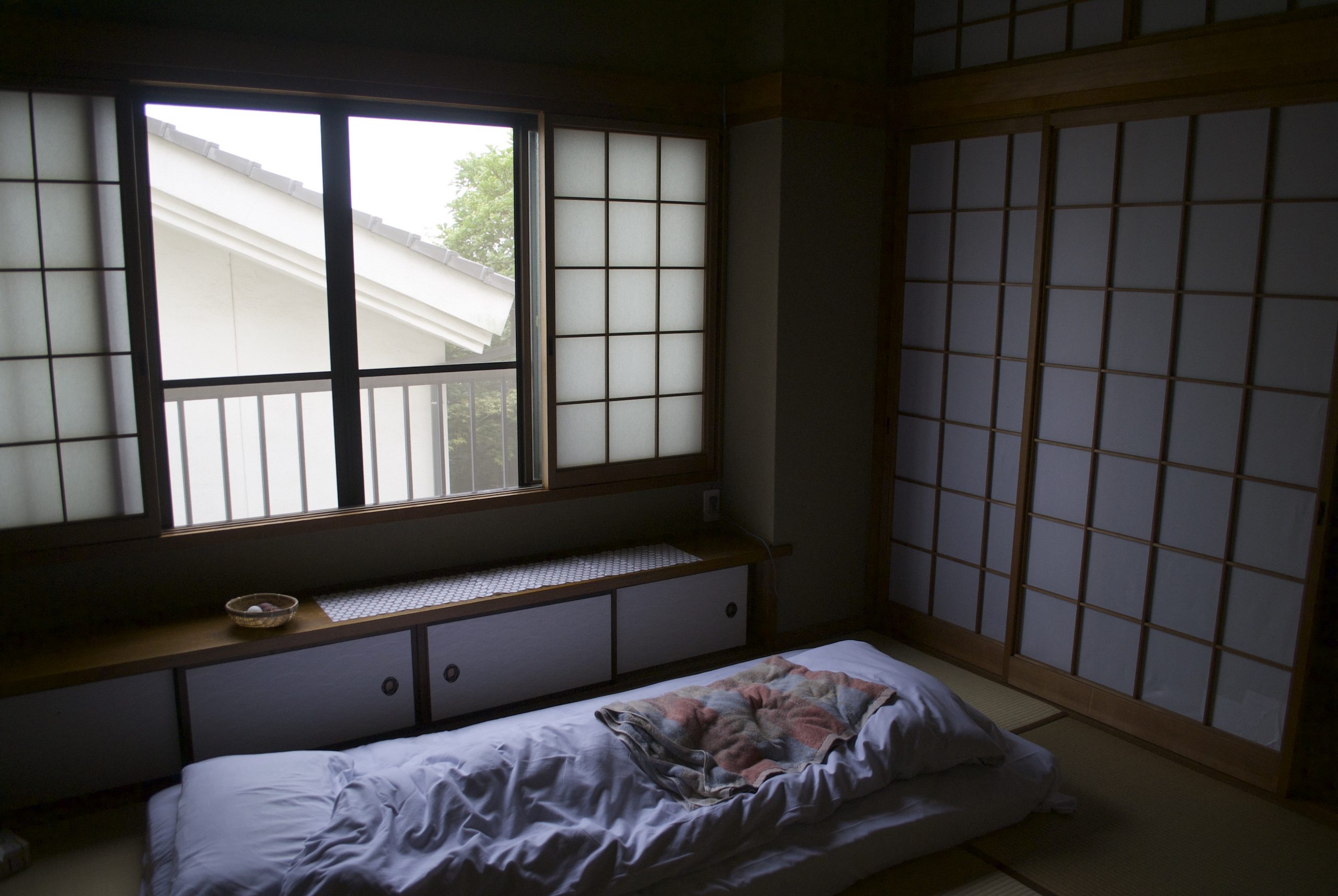 So, How Do We Feel About Hiromiya?
Since my first stay at Hiromiya, I have visited once again and am looking forward to my next time to hang out with Miho san. I can attest it is the perfect place to heal. It is not just the lovely onsen, or the quiet streets of Kannawa, or the beauty of Beppu's sightseeing spots.
It is the people. If you are someone who would like to experience Japanese culture and create meaningful relationships with its people, Miho san is waiting with open arms.
Check out Hiromiya's Homepage Here!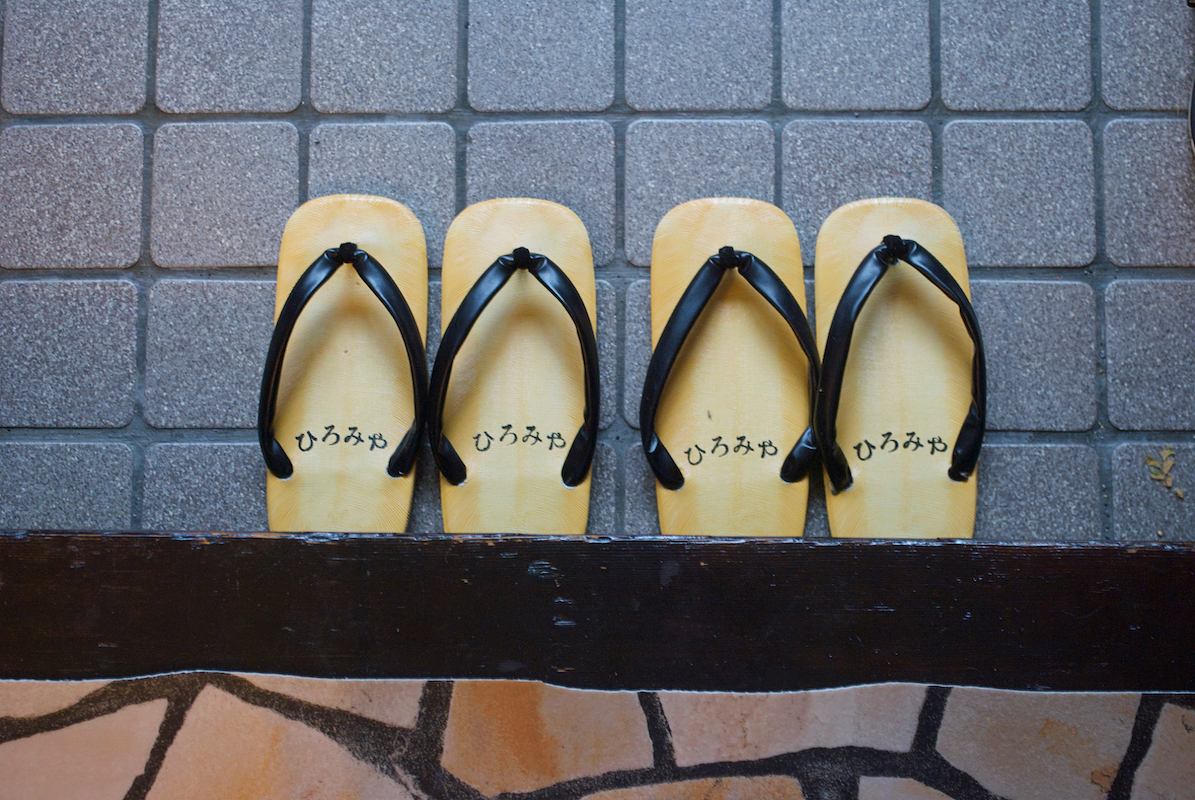 How to get to Beppu Onsen where Beppu Guest House Hiromiya is located.
EnjoyOnsen