*Please note that you are usually not allowed to wear a swimsuit when bathing in onsen.
*The onsen baths here are private, so those with tattoos can enter.
Nestled among the luscious, wooded hills of Beppu, Beppu Ohirayama Onsen Okatanoyu, with its 10 different private hot spring baths, offers calming views of the surrounding greenery and peaceful moments to unwind together with family and friends. From stone-carved baths to baths made of fragrant wood, you'll be sure to benefit from the blessings of nature by soaking in this onsen beloved by the locals.
Experience Private Onsen Baths Cocooned in Beppu's Natural Beauty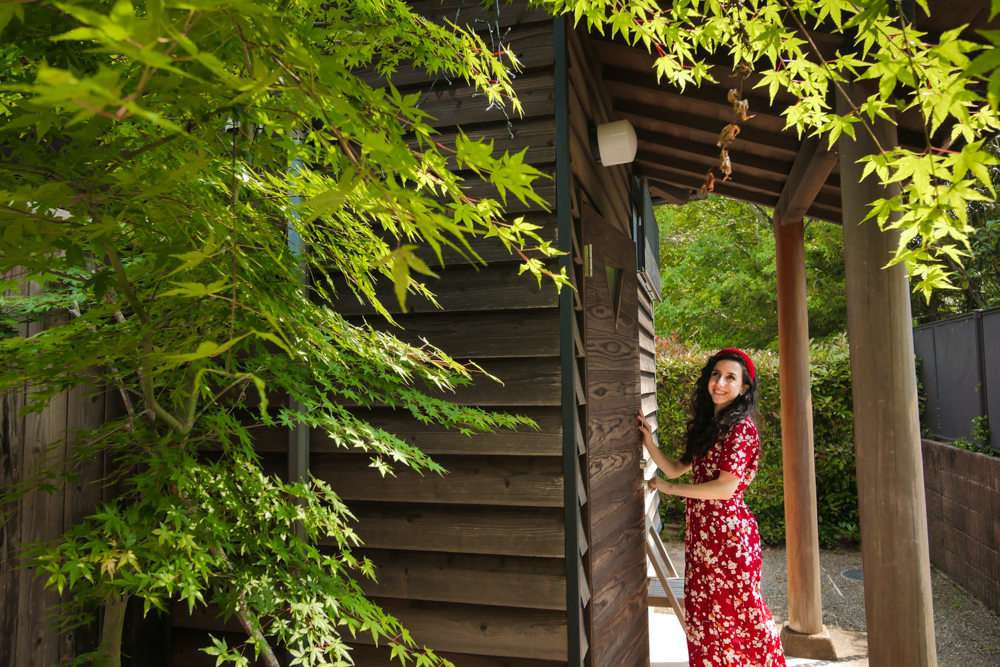 A journey through a maze of small, winding roads led us to the hidden Okatanoyu. Treasured by the locals for its high-quality onsen bath selection, Okatanoyu still remains a hidden gem among visitors, so much so that even our taxi driver was surprised and enthusiastic about our destination choice.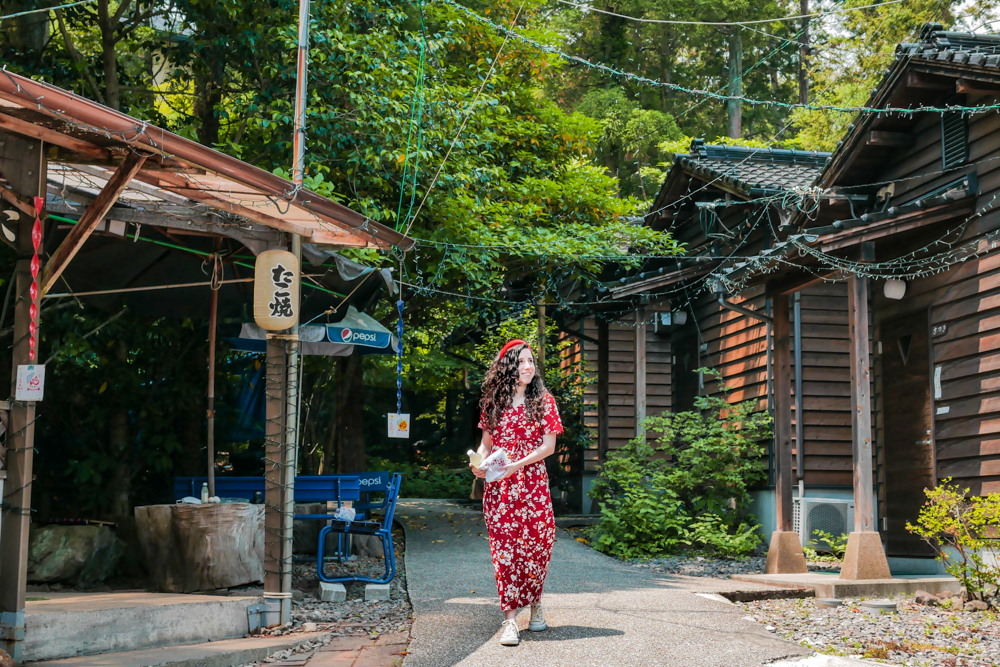 Appearing like a small village in the woods, 10 wooden cottages adorned with string lights and flourishing plants welcomed us. Each gave us access to one of Okatanoyu's private onsen baths, and all of them guaranteed, with their simple yet dreamy appearance, an experience that is good for the soul.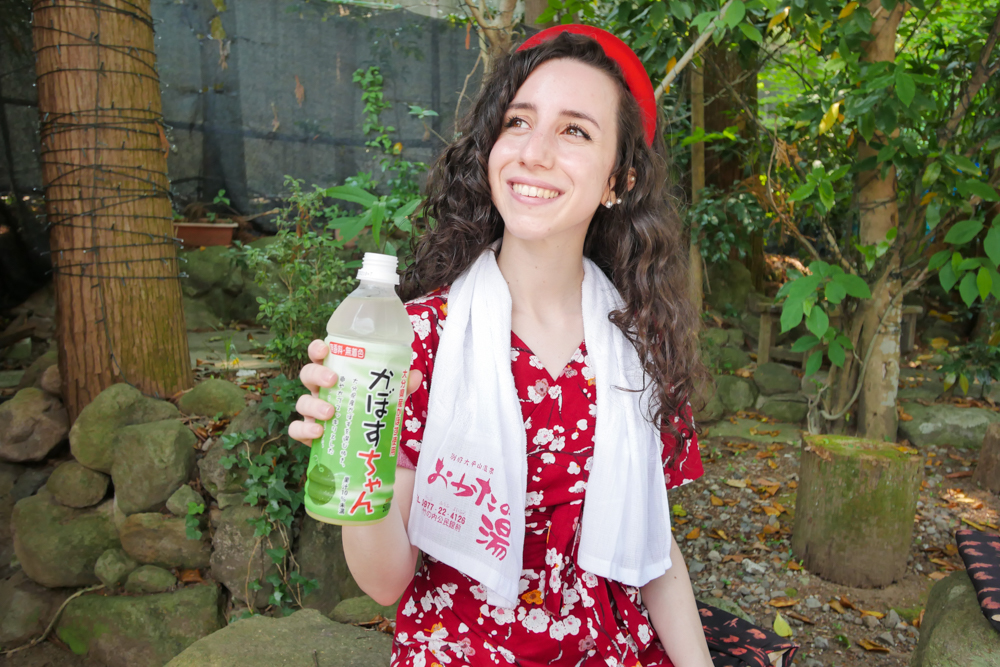 Cozy rest areas dotted the pathways of Okatanoyu's miniature onsen village, so we sat outside enjoying Beppu's refreshing nature, shaded by the green summer mantle of some Japanese maple trees.
Okatanoyu also provides a small selection of local treats. Savor Beppu's popular eggs that have been steamed in hot spring water or replenish your energy with some of the local prized citrus produce! We tried both their "kabosu" citrus juice and "zabon" pomelo cider which have a gentle, tangy flavor that is perfect before or after soaking in the hot springs.
A Wide Variety of Onsen Baths That Let You Experience the Blessings of Nature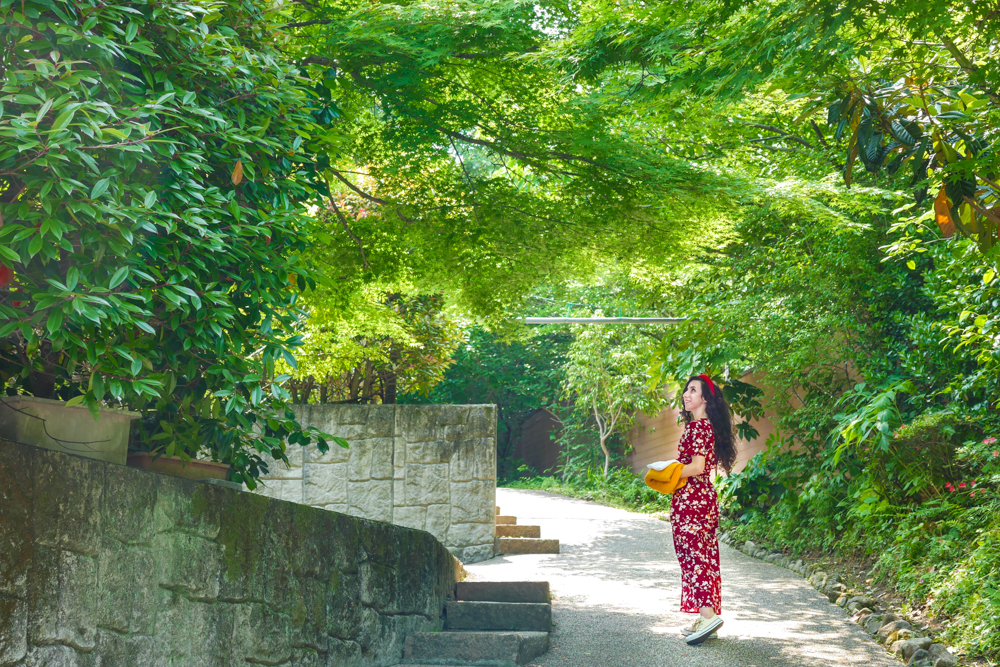 Visitors can pick their private onsen of choice among the ones marked as available at the front desk. You can bring your own towel or buy one on the spot, and shampoo, conditioner, and body soap are all provided. After settling the payment in advance, you have one hour of bliss in the healing hot spring waters of Okatanoyu.
*Please note that none of the baths can be reserved in advance.
Since there was such a wide variety of hot spring baths, we would have had a hard time choosing if not for the owner, who kindly suggested we try their most appreciated private onsen "Tsurumi" and "Yufu." Both have names inspired by two of the city's most renowned mountains: Mt. Tsurumi and Mt. Yufu.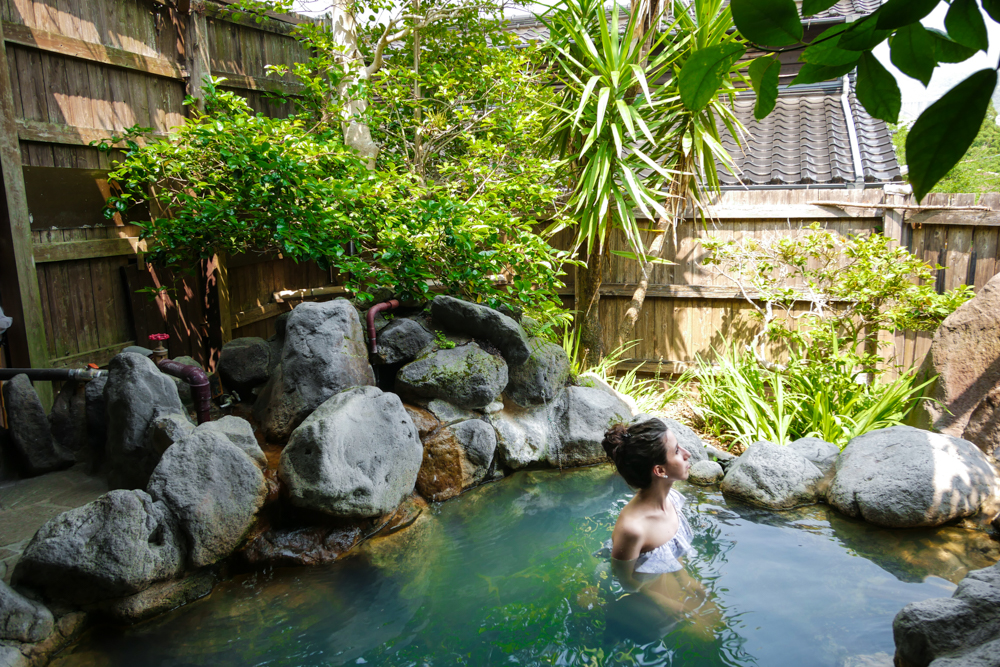 Tsurumi is a luxurious open-air bath with sprawling views of the mountains in the distance and the valley below. We could even spot Beppu's iconic streams of steam floating in the air from the surrounding hot spring facilities.
The panorama promises to be equally impressive at nighttime, when the glimmering lights of Beppu City are added to the picture.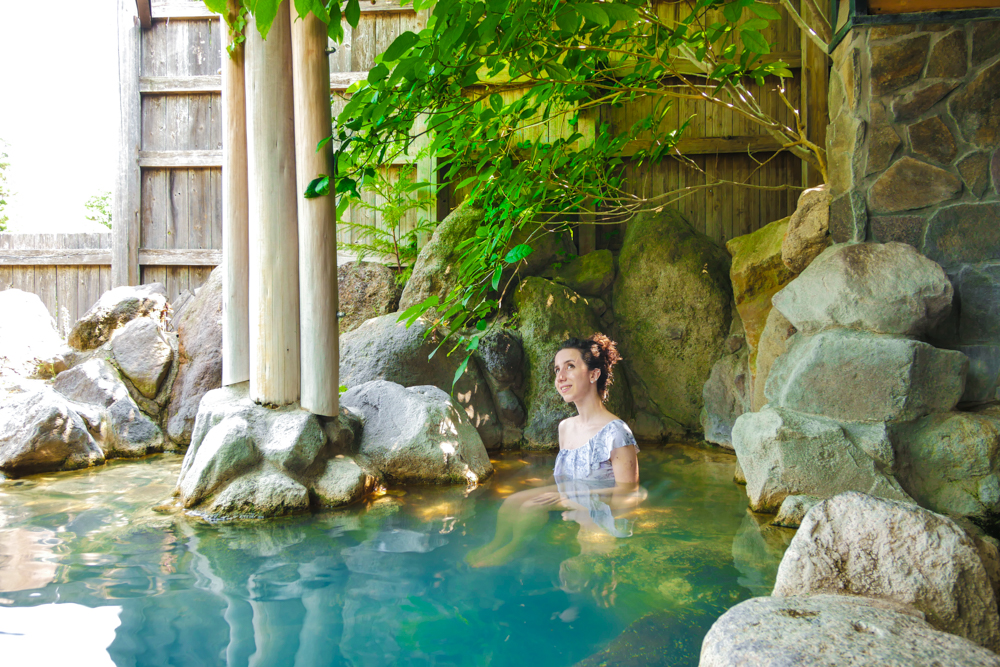 Being one of Beppu's most representative sights, we couldn't help but admire this view for a long while, taking advantage of the gentle embrace of the warm water. The rough rocks and greenery branching out to the surface of the bath created a rustic scene that truly complemented Okatanoyu's natural setting.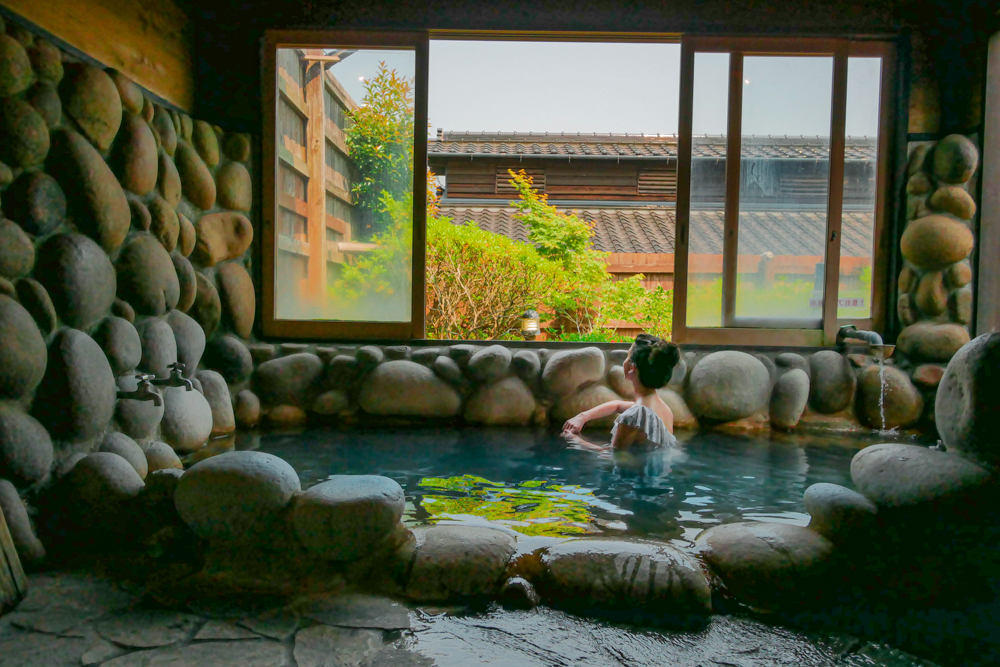 Yufu is a semi-open-air bath embellished with carefully polished rocks and warm wood. Facing a small but charming traditional Japanese garden, we were lucky enough to find some azalea flowers that were still in bloom, so we could enjoy that extra pop of color while bathing in nature.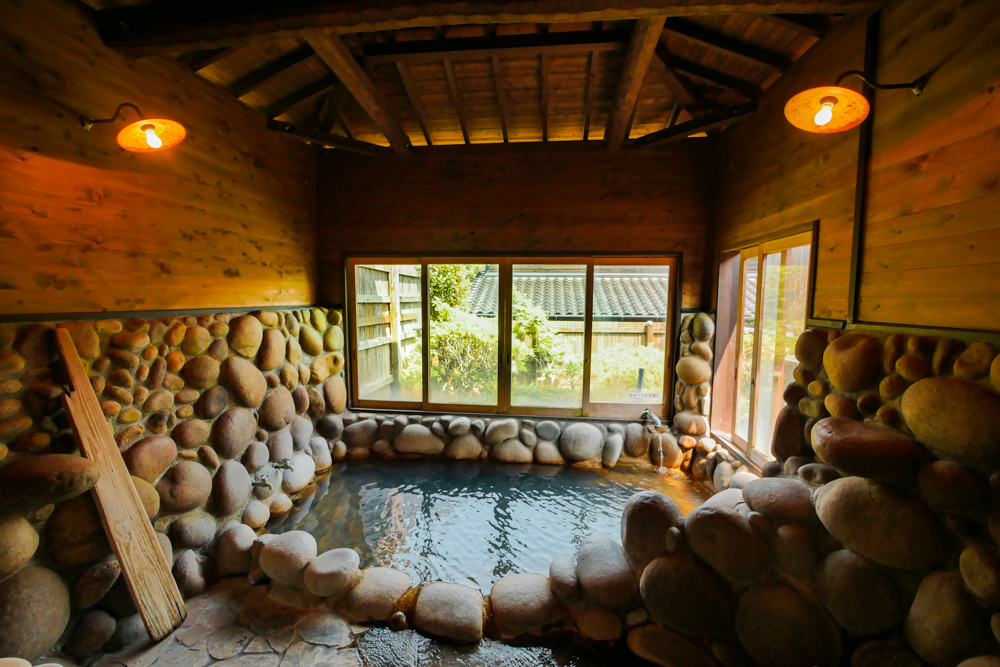 While both are served by fresh onsen water continuously gushing out of the spring itself, the other private onsen at Okatanoyu come with a unique coin-timer system that allows you to fill the onsen bath with hot spring water whenever needed. As all the baths are made from different natural materials, such as aromatic "hinoki" cypress wood or refined granite, Okatanoyu let us feel the magnificence of nature and its blessings in multiple ways throughout our time there.
Bathe in Beppu's Nature While Soaking in the Peaceful Hot Springs of Beppu Ohirayama Onsen Okatanoyu
Cherished by the locals for its variety of private onsen and soothing hot spring waters, Okatanoyu makes for a tranquil retreat among Beppu's prospering nature. Enter your own private onsen cottage and leave any fatigue behind in exchange for unparalleled peace of mind.
Information
Name: Beppu Ohirayama Onsen Okatanoyu
Opening hours:
11:00 am – 11:00 pm (last admission 10:00 pm) (weekdays)
9:00 am – 11:00 pm (last admission 10:00 pm) (Saturdays, Sundays, and national holidays)
Closing days: Irregular holidays
Price: 1,500 yen – 2,500 yen (private onsen baths) (60 minutes)
*Please note that none of the baths can be reserved in advance.
How to get to Beppu, where Beppu Ohirayama Okatanoyu is located.
tsunagu japan