It was unexpected, but there is an onsen that really impressed me recently. I'm a university student who's lived in Beppu for three years, went to over 50 hot springs, and goes to a hot spring every day, but even I was still amazed.
The hot spring I'll be introducing today is Bokai Hotel's soak-without-staying-overnight bath. I'll be showing you what impressed me so much.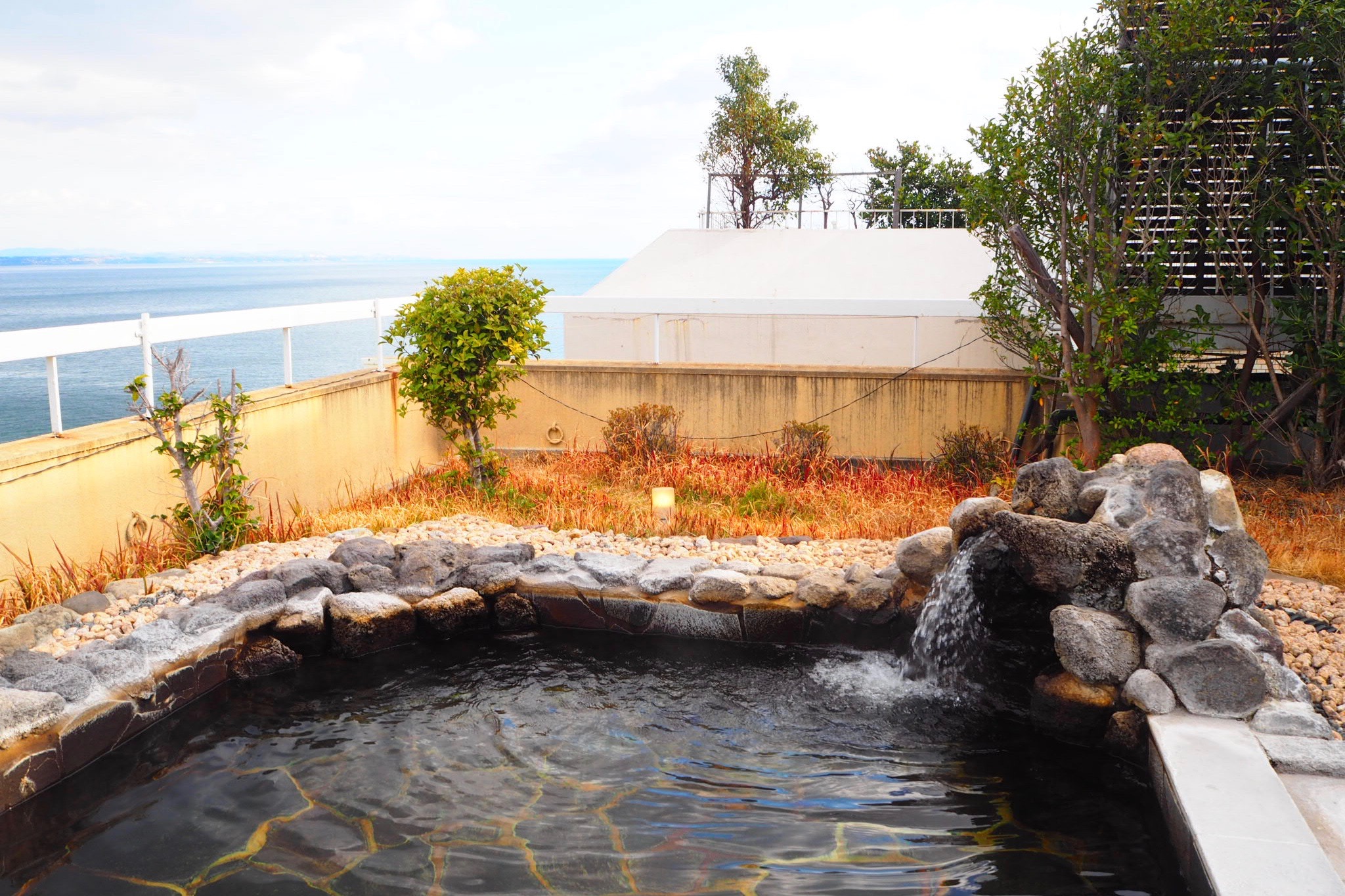 Impression Point 1
At Bokai, there are two types of baths, indoor and open air. The indoor bath located on the second floor is very spacious and the open air bath is on the rooftop. The first thing that impressed me was this open air bath. The scenery was insanely beautiful. There's a spa beach below and you have a clear view of Beppu Bay and Kunisaki Peninsula. There are no buildings to obstruct your view and the refreshing breeze on the side of the bath gives the best feeling. In a cycle of getting in and out of the bath, it seems like you'll be there for an eternity.
However, frankly speaking, the winter is cold. I even tried going at the start of autumn, but while washing my body in the designated area, it was chilly. I recommend using the indoor bath during the winter, as its perfect for the colder time of year.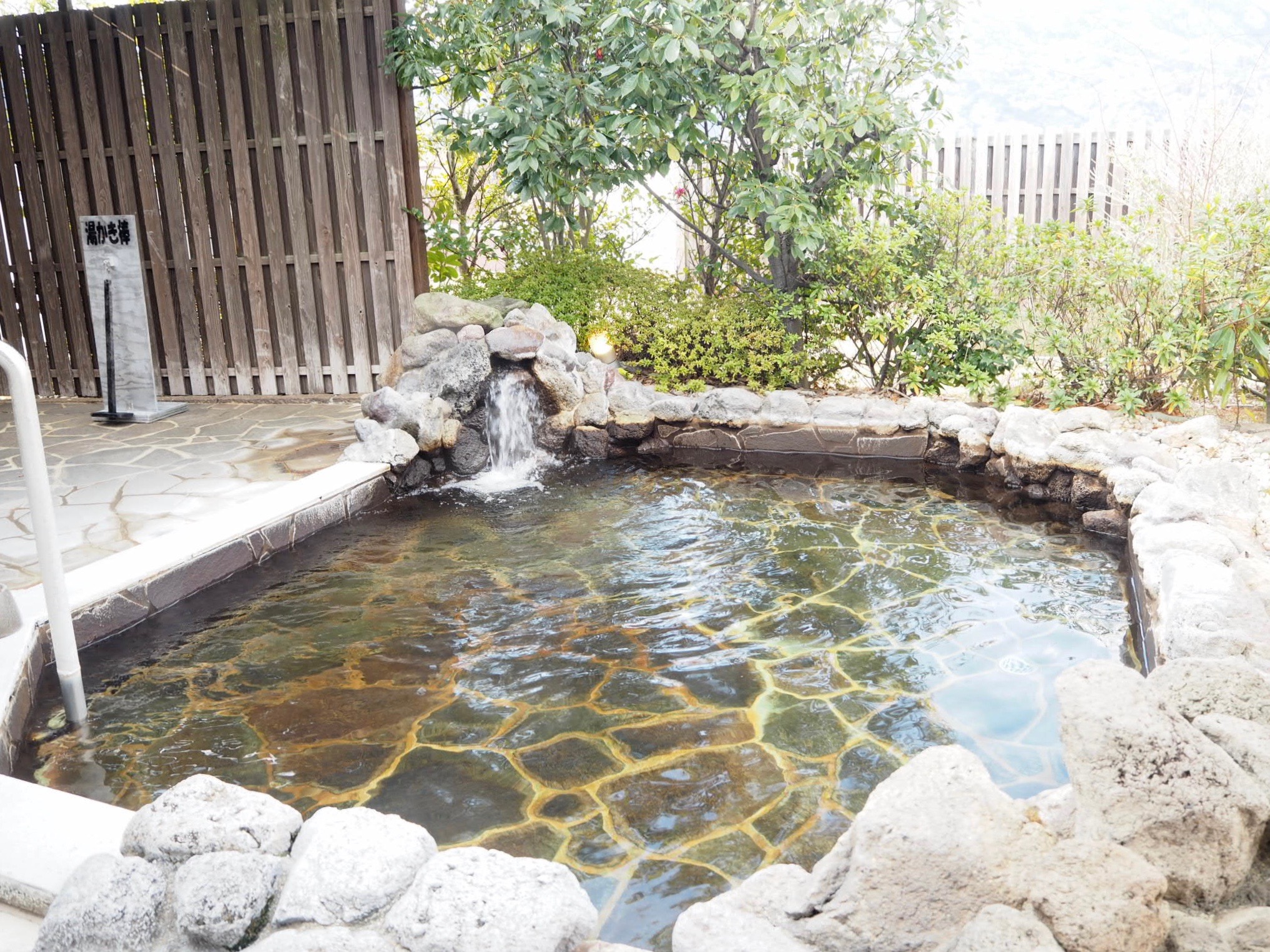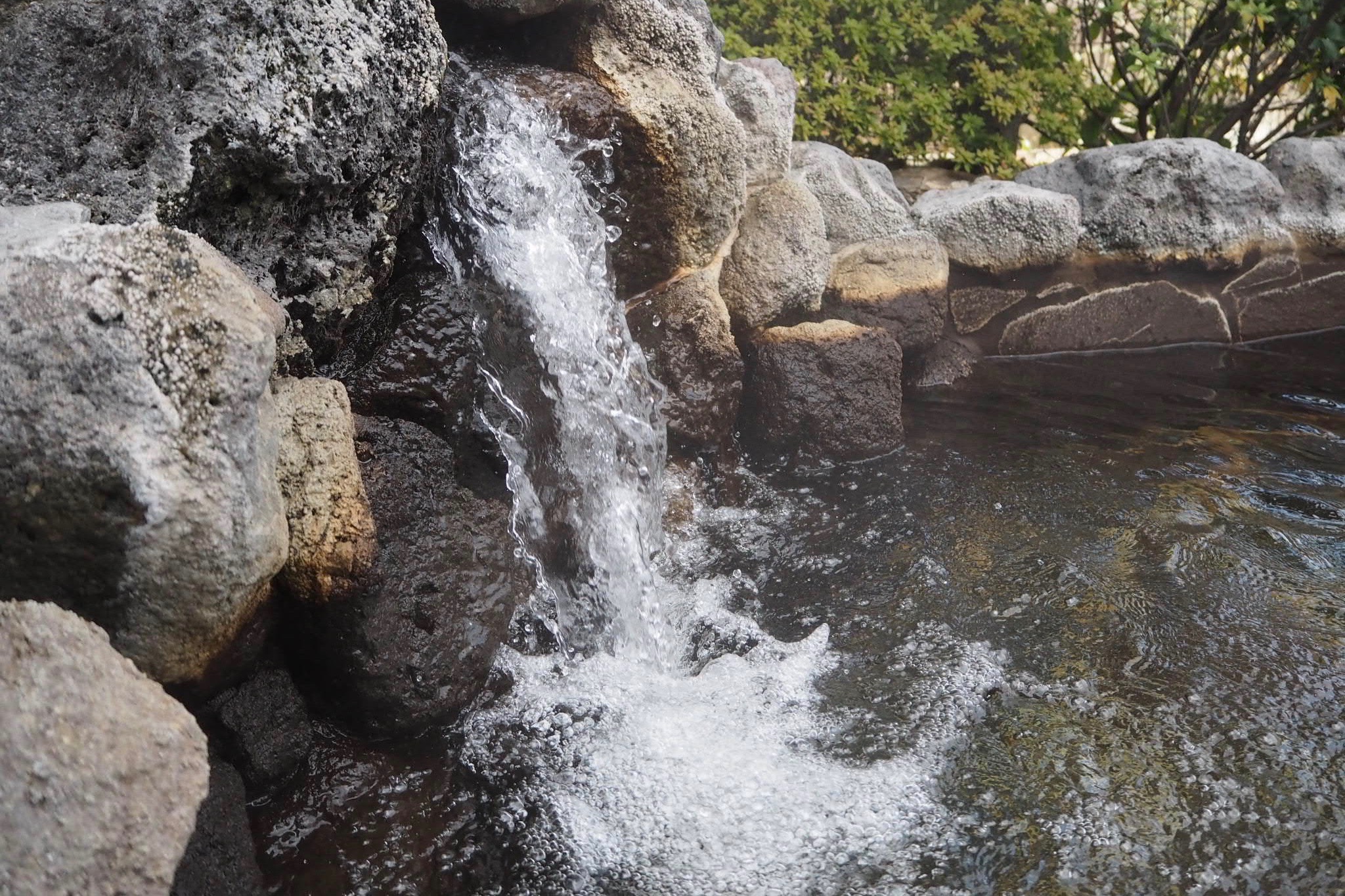 Impression Point 2
Because Bokai's water is completely clear and has no smell, it seems like a place with no flaws. But if you stay submerged long enough, its peculiarity will make itself apparent. When you stroke your skin, it's slippery and smooth! Like, really slippery and smooth!!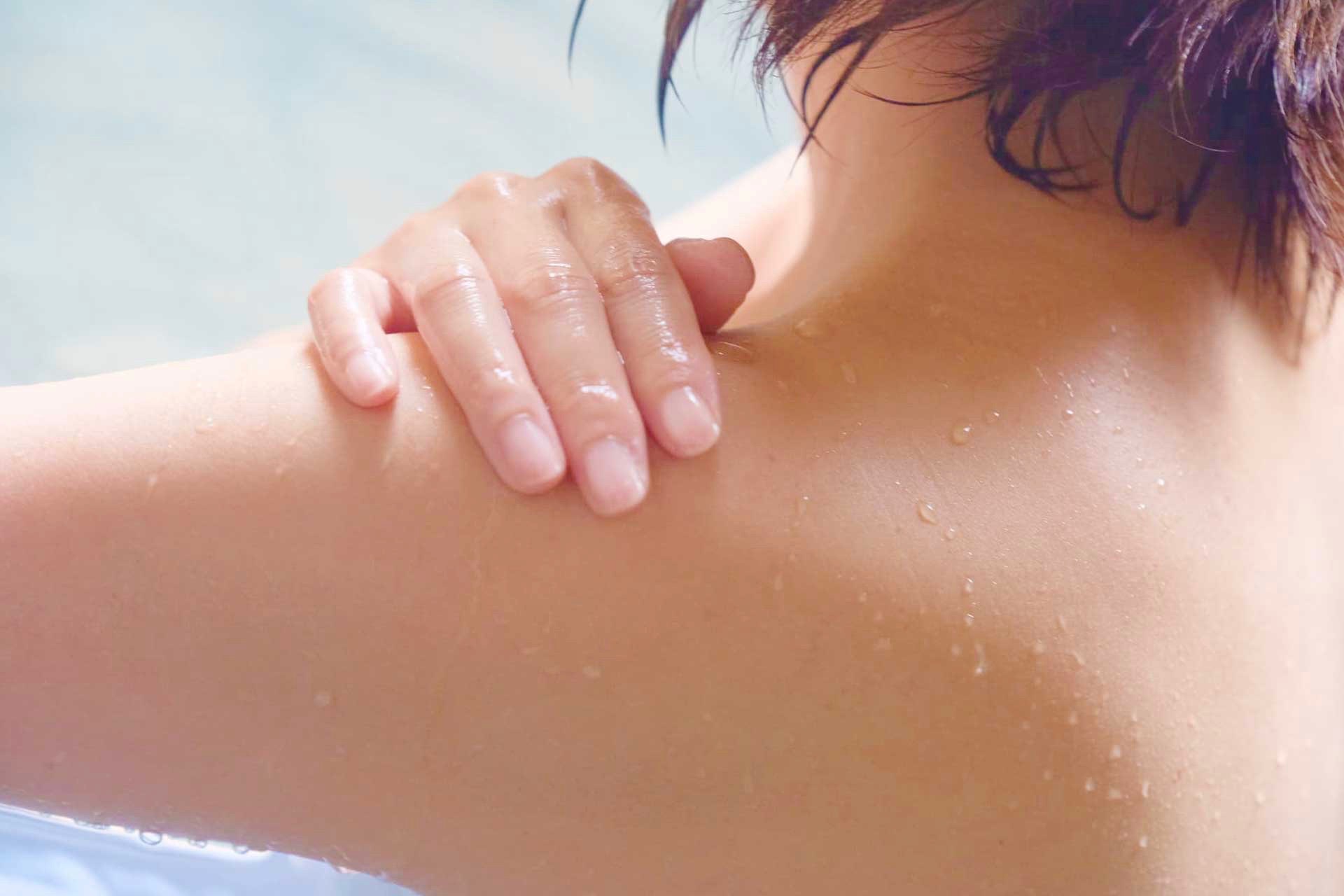 Bokai's water quality makes it a type of sodium-bicarbonate and chloride spring. Explained in simple terms, sebum is softened and the skin's excretions are emulsified, making it easy to remove neatly. Furthermore, it helps to lock in warmth and moisture. That's what makes it a beauty hot spring. After soaking for some time, dry and gently rub your skin. Old sebum may inadvertently surface and fall off!
I've gone to a lot of different hot springs in Beppu, but this slippery, smooth hot water is rare!! If you're looking to have beautiful skin through the power of onsen, you can't miss out on this hot spring. There's still so many more hot springs with great views and skin benefits in Beppu. To find the right hot spring out of the many that are out there, why not try taking the hot spring diagnosis to take your pick from a careful selection? For those of you who are interested, click the link below!
Basic Info
OPEN:11:00〜15:00
FEE: 500YEN
TATOO:Unallowed
EnjoyOnsen