In Beppu there is a shrine called Asami Shrine which honors the god that protects Beppu City and Beppu Onsen.
"Asami Shrine is a powerful spot in Beppu wrapping the city in good energy," says Takasaki-san, the owner of the "Sabou Takasaki" onsen that we will introduce in this article. Both the onsen and the tea ceremony offered here are wonderful, but the biggest attraction here is Mr. Takasaki himself. We will introduce both the unique characteristics of this onsen and it's caretaker.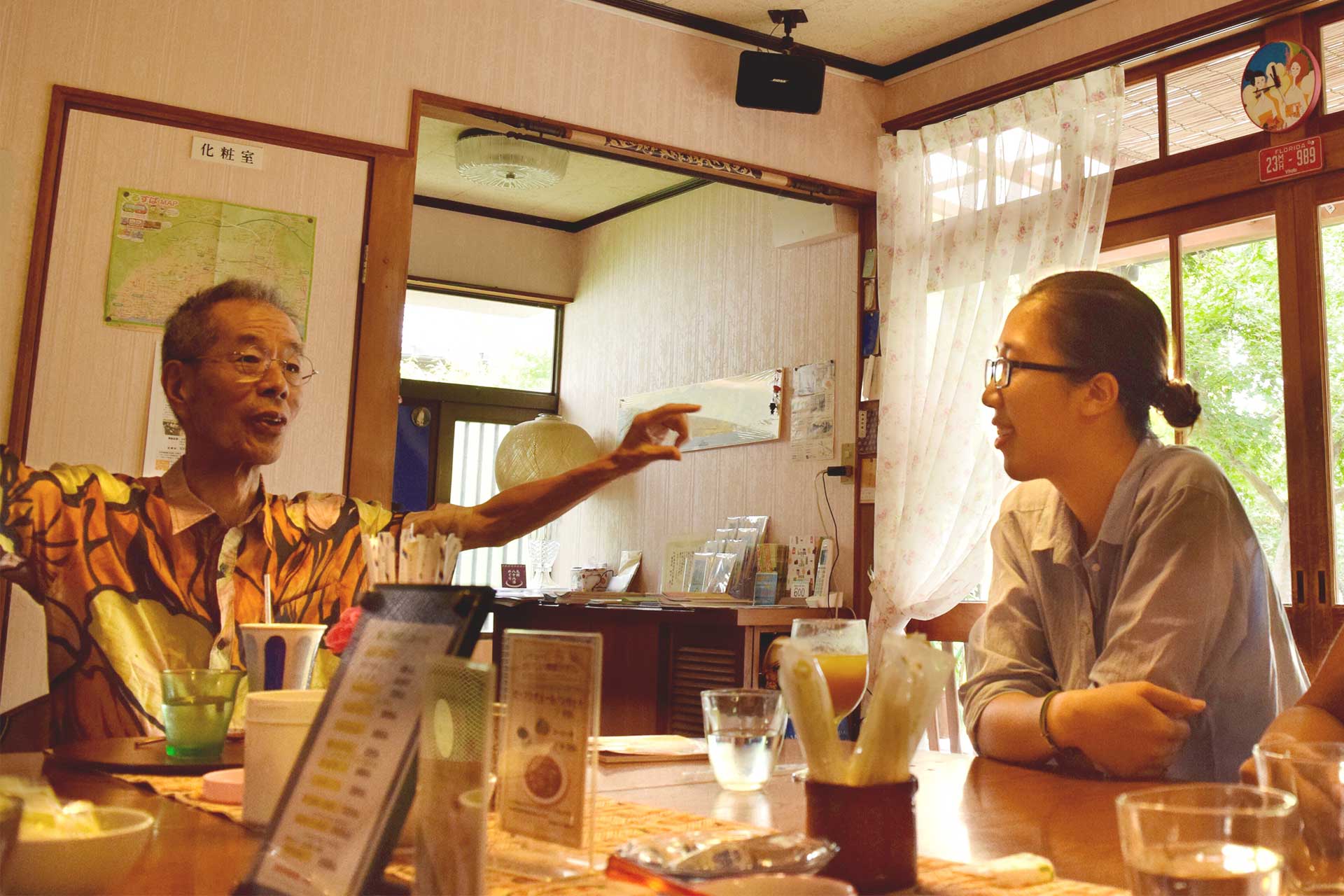 Hot Spring Master Mr. Takasaki
There is a system that allows anyone to become a hot spring master in Beppu, Japan. If you go to 88 onsen, then you become an onsen master. Mr. Takasaki is apparently on his tenth lap of completing this challenge, and because he is so passionate about onsen in Beppu, he also launched the Beppu Onsen Association so that everyone can gain the same joy and happiness from onsen that he has.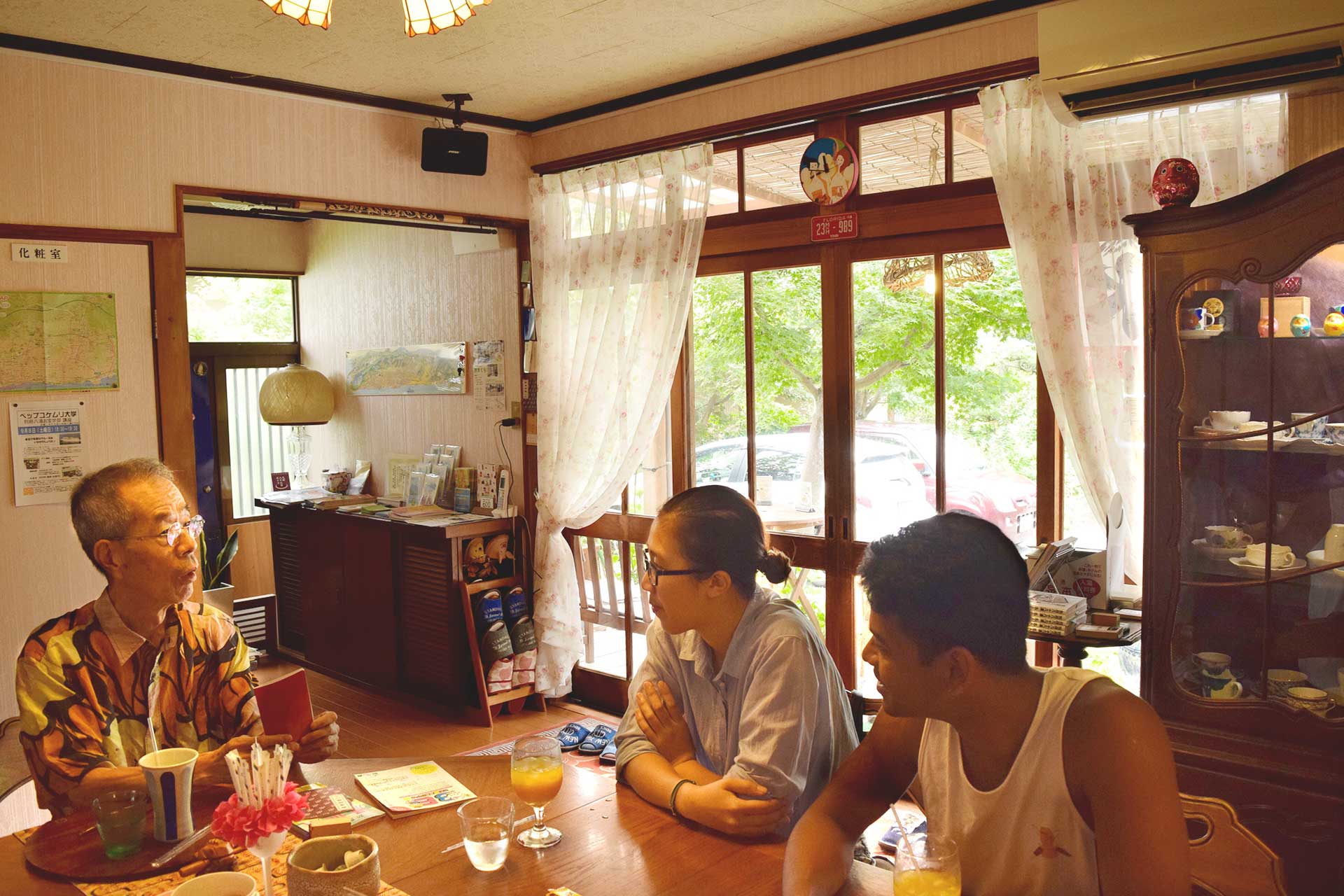 Mr. Takasaki's love of hot springs is not only within Beppu, but spreads beyond to the rest of Kyushu, located in the south of Japan. A Sennin, meaning "a person of hot springs," Mr. Takasaki will also regularly take walks around the area both by Asami Shrine and near Takasaki Tea. Many guests who come here have a deep interest in onsen history and culture, so they love to talk with Mr. Takasaki when they come to visit.
Mr. Takasaki is also very active in international exchanges, and he has recently begun speaking with foreigners through use of Google Translate. Why not enjoy a conversation with this "Sennin" over a nice cup of coffee?
The Bath is Free?!
For foreign tourists who are not yet familiar with onsen culture, private or family baths are a good option.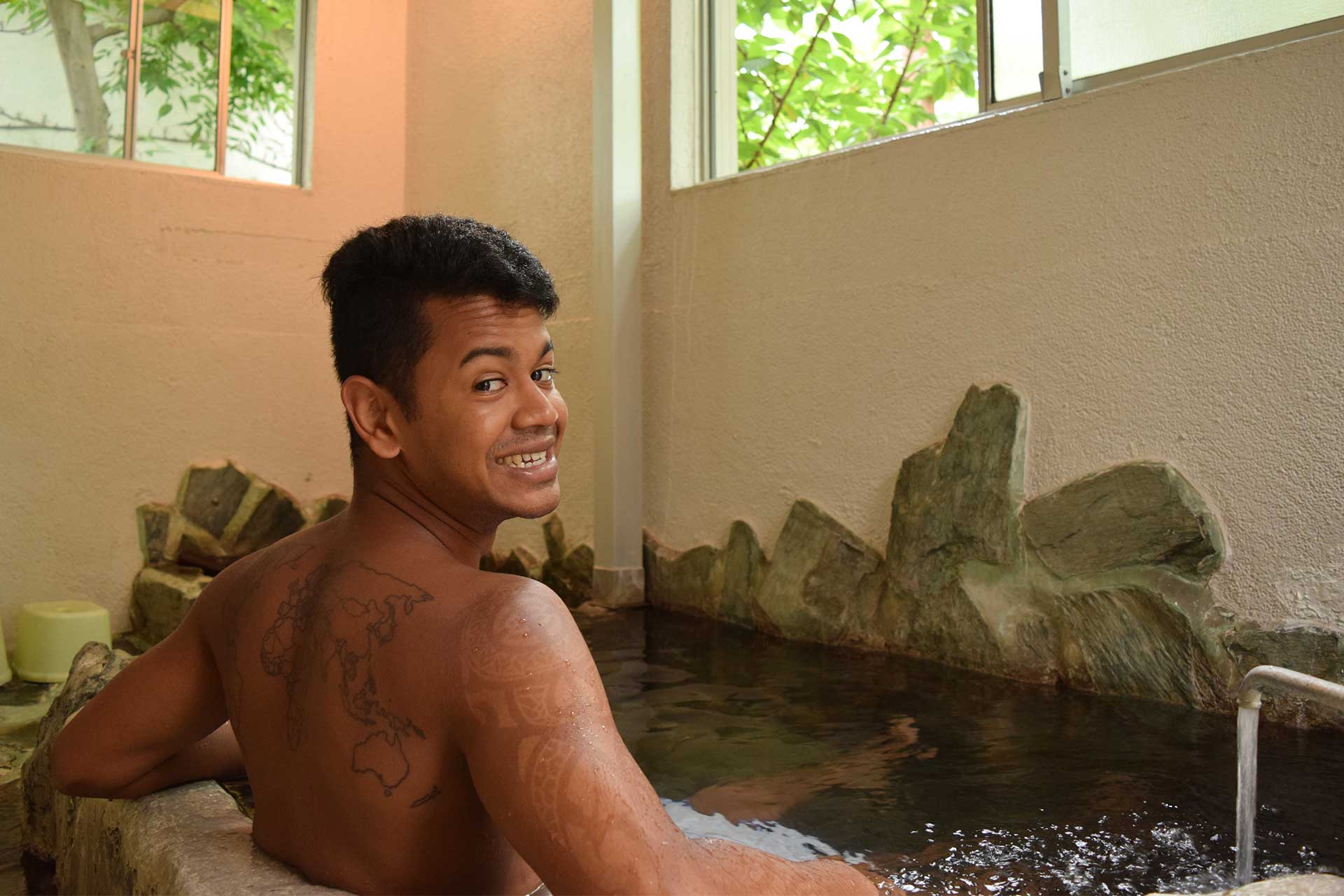 However, the trouble with these onsen is that they are much more expensive compared to an an ordinary onsen. But at Takasaki Tea, if you eat in the cafe then afterward you can go in the private bath for free!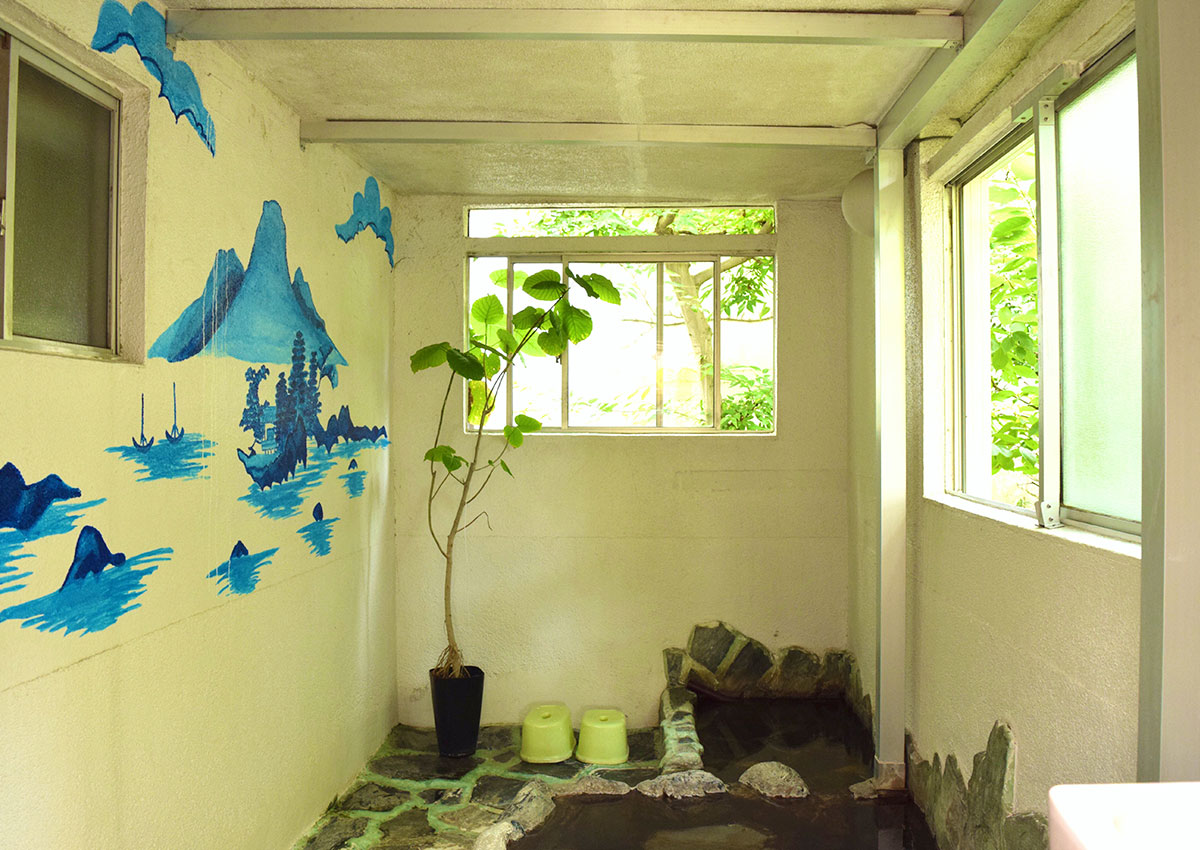 The cafe space is a part of Mrs. Takasaki's home, and the couple`s heart-warming customer service will make it feel like it could be your home too.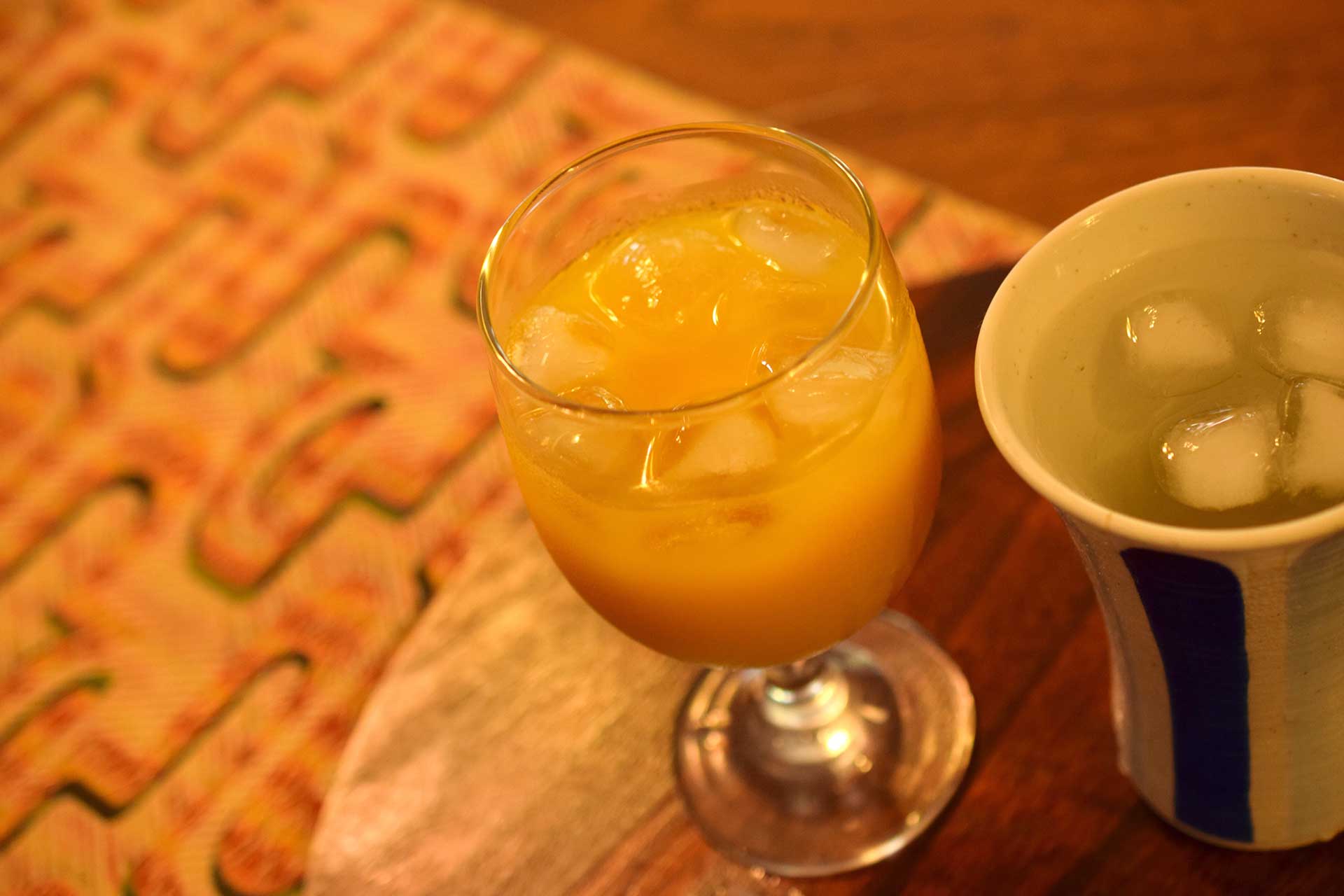 Receive the blessing of Asami Shrine through the wide open terrace windows while eating coffee and cake and watching the garden's trees. This is a wonderfully healing way to relax during your journey.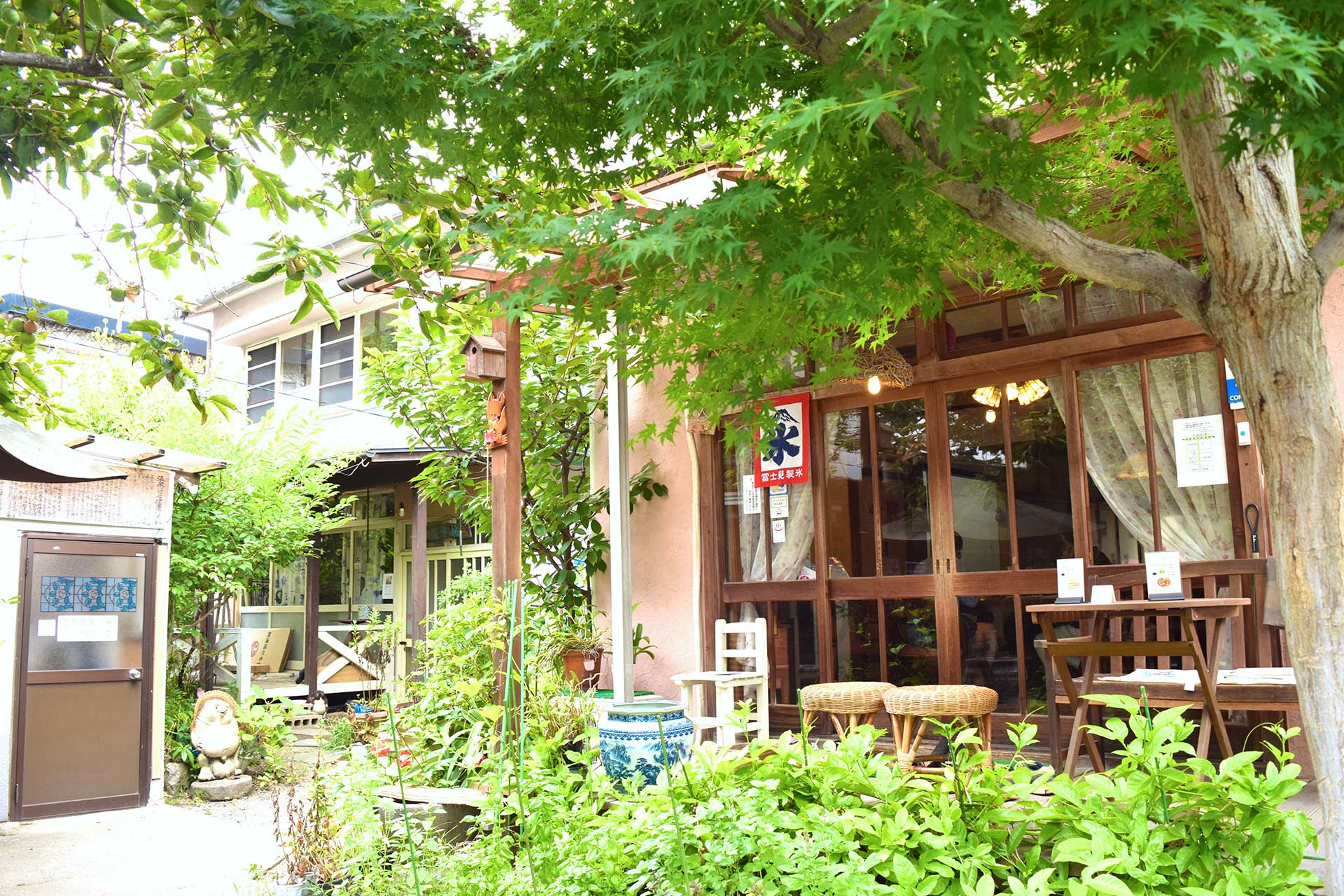 Now, we will focus more closely on the main subject; the onsen! Originally this hot spring was part of the home but has been opened up to guests. And although it is small, it is very calm.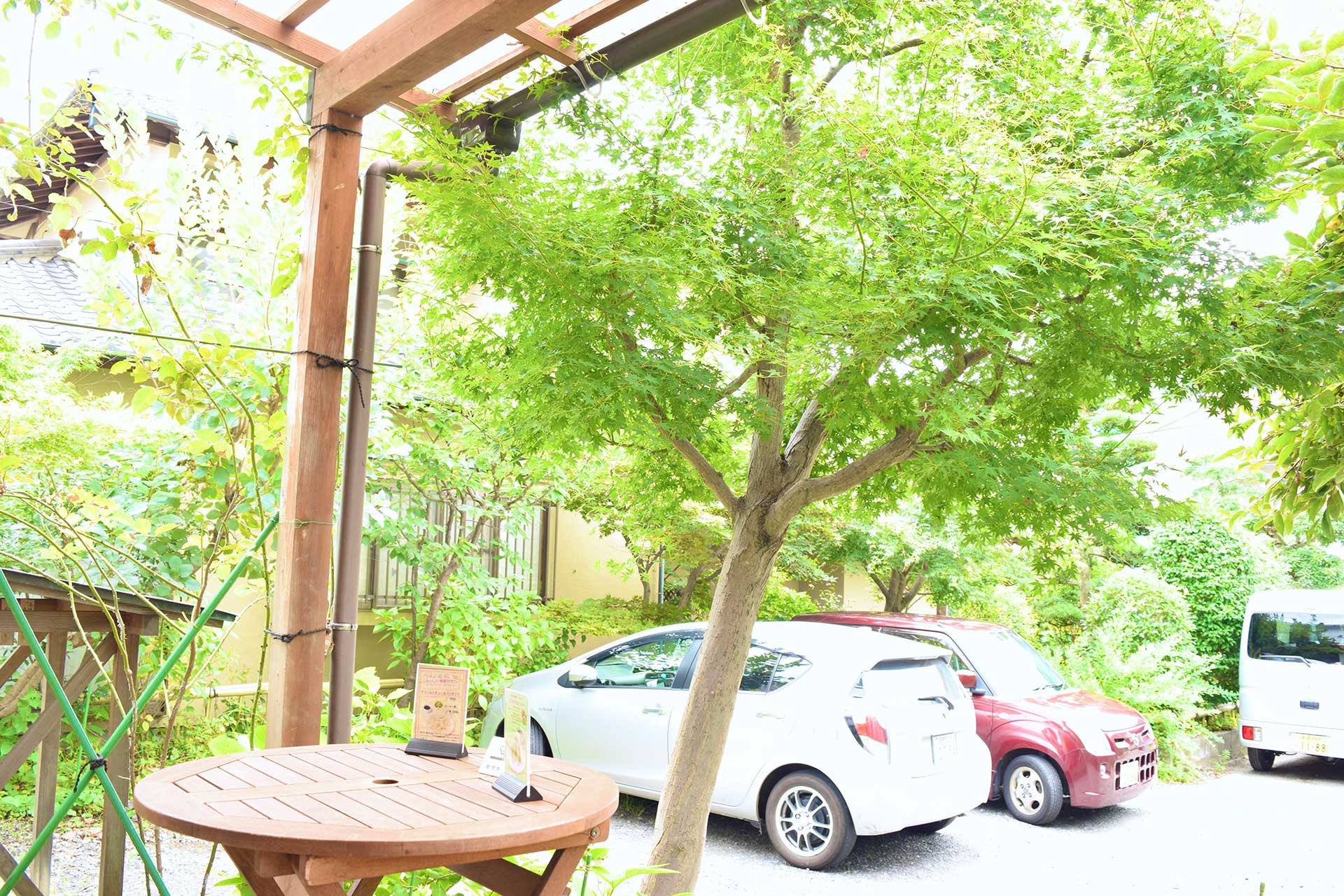 At this onsen, not only is the spring in a handmade rock bath, but they also do not reuse water, which comes straight from an onsen source. It is a small but nice space with blue painted images on the walls and the work of a French artist on the door. Additionally, you can rent a towel if you forget to bring one, so feel free to stop by this onsen on a whim.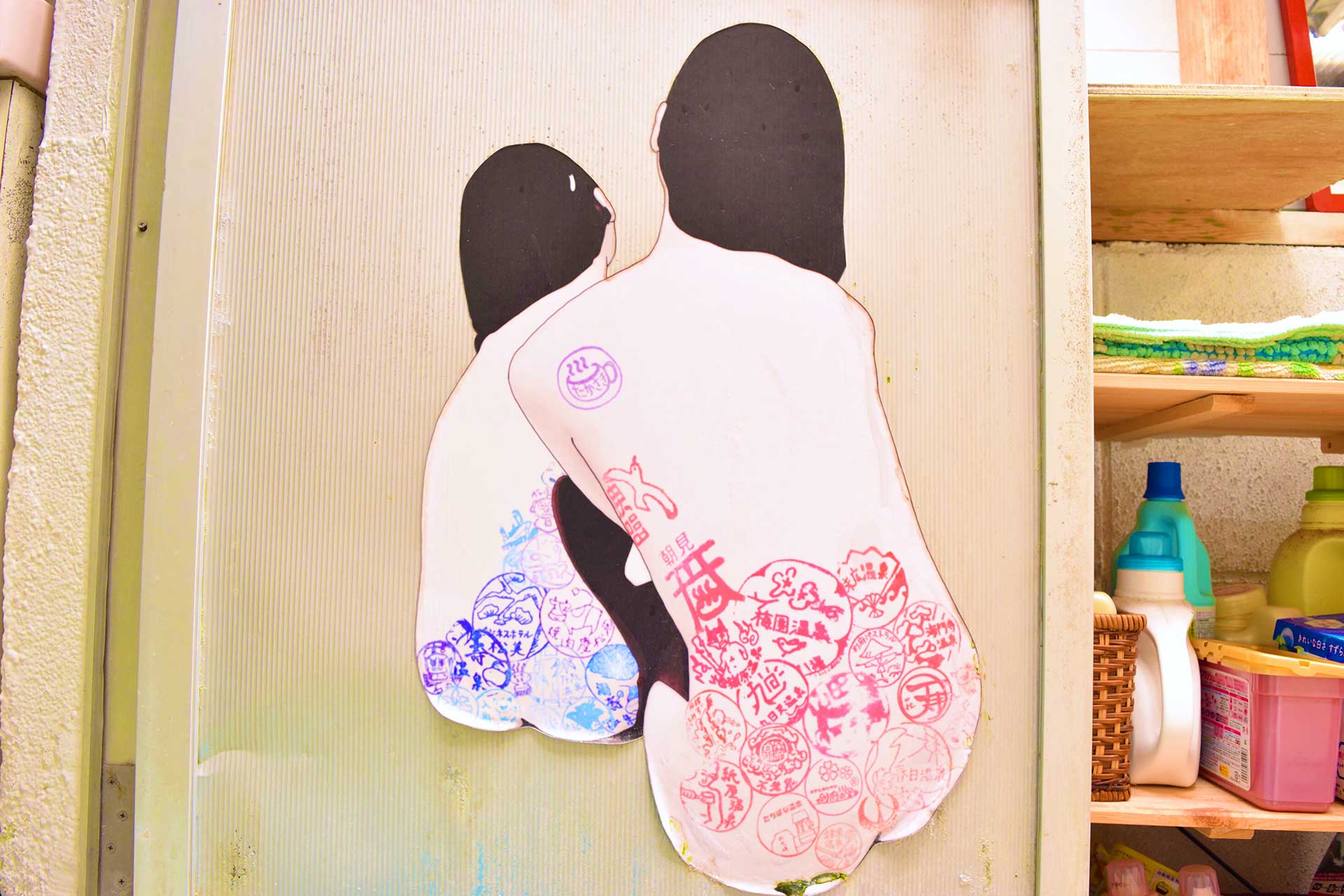 Have a unique experience at a hot spring cafe, a rarity even in Japan.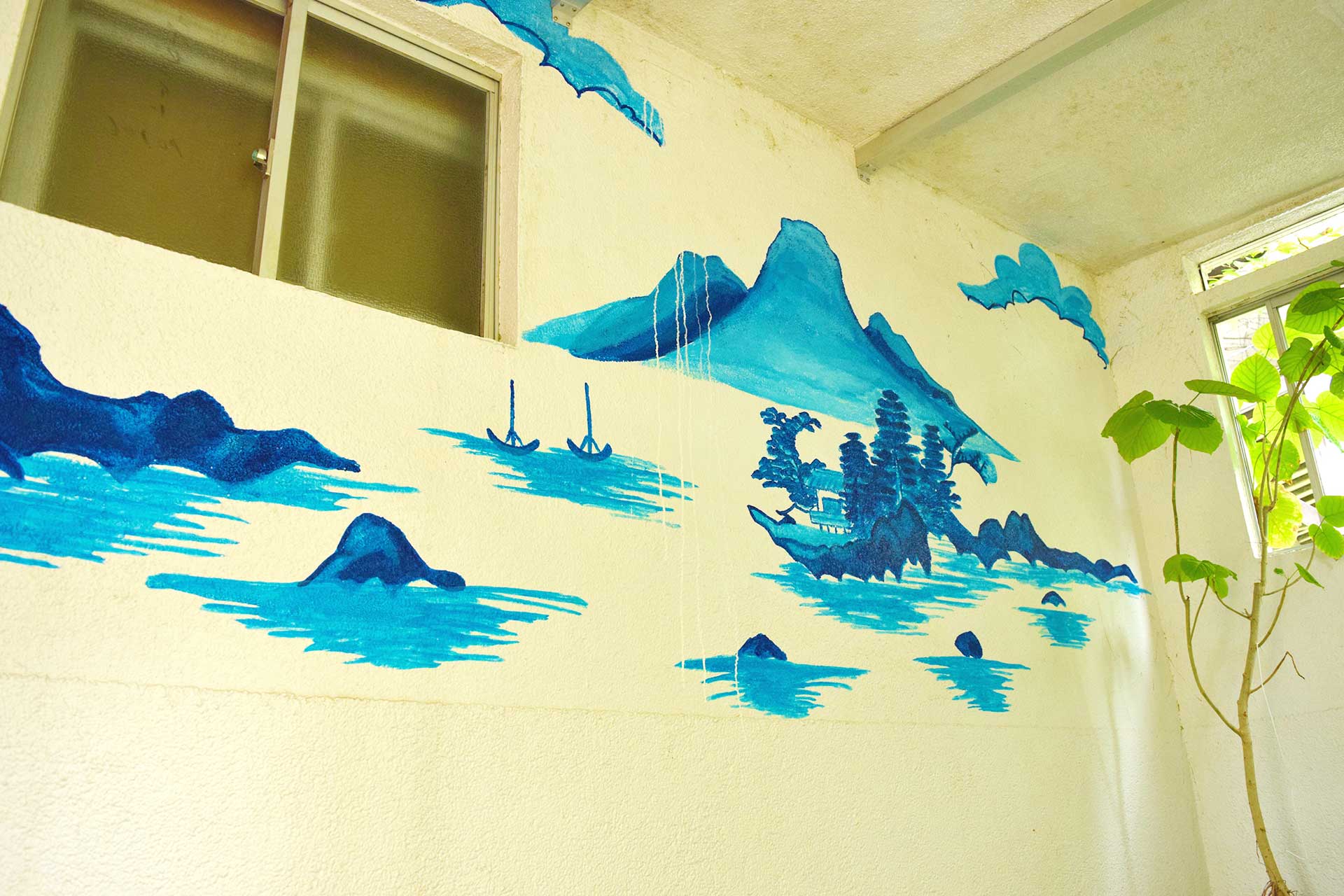 You can also experience a Tea Ceremony
"Sabo" is a Japanese style of cafe meaning "a place to drink tea." If you mention tea from Japan, most people automatically think of matcha. In this tea ceremony room, there is a fully equipped tea room next to the cafe space, and while you can eat and drink in the cafe space, you can also have a tea ceremony experience and drink matcha with Mrs. Takasaki.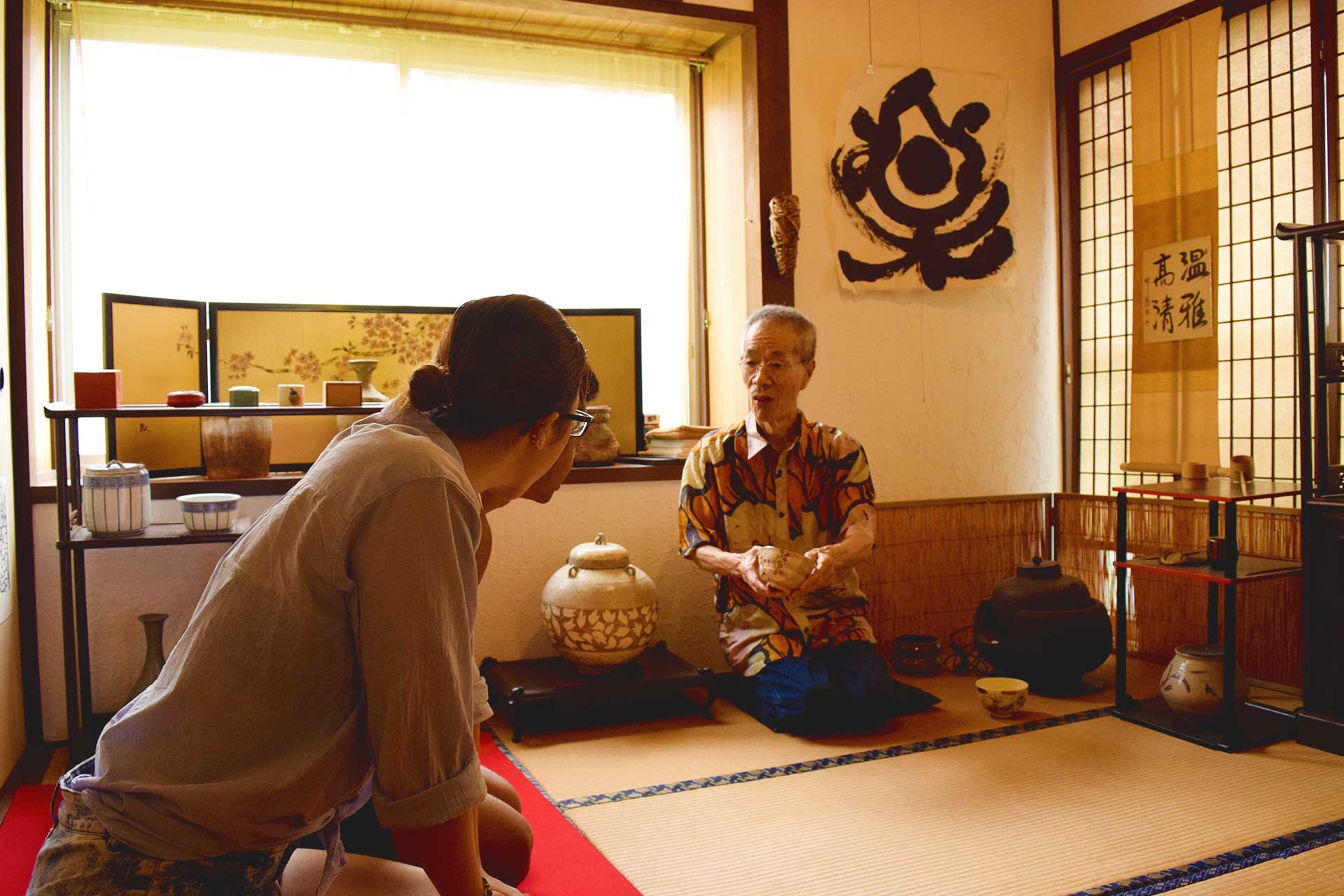 Instead of actually making the tea yourself, you will watch while receiving explanations about the history and practice of tea ceremony. For the people who really want to try matcha, talk to Takasaki-san.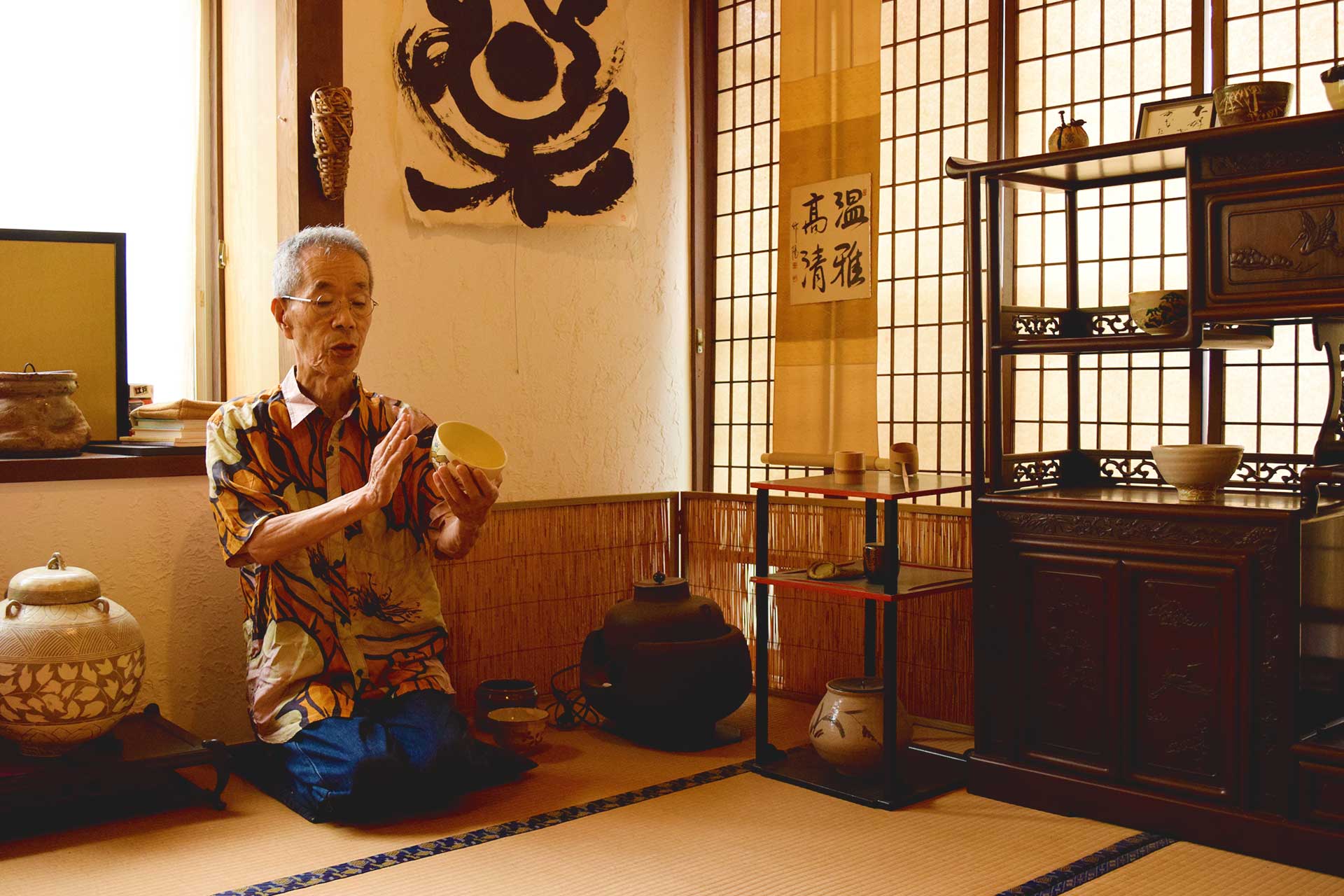 Onsen, local exchanges, and a Japanese traditional cultural experience. It is only here can you have such a varied experience in Japan at one place. When you come to Beppu, please stop by Cafe Takasaki.
Basic Info
OPEN:10:00〜17:00
FEE:free for people order a drink or food
TATTOO:Allowed
How to get to Beppu, where Cafe Takasaki is located
Just like Takasaki Onsen that we have just introduced, there are still many other interesting onsen in Beppu. Luckily, there are not many onsen that are too hard for tourists to find. However, there is a way to narrow down your options and find out what onsen is best for you by using our "hot spring test." If you answer a few questions, you will be emailed a list of tailored onsen recommendations. Please give it a try!
EnjoyOnsen