Yumehinoko no Yu Daibutsu Onsen is a small communal bath run by Takashi Yamamura, the third generation of a family running hot springs enjoyed by locals. Wanting to preserve the family tradition, Mr. Yamamura recently built a new family bath where you can relax while also learning more about the history of Daibutsu!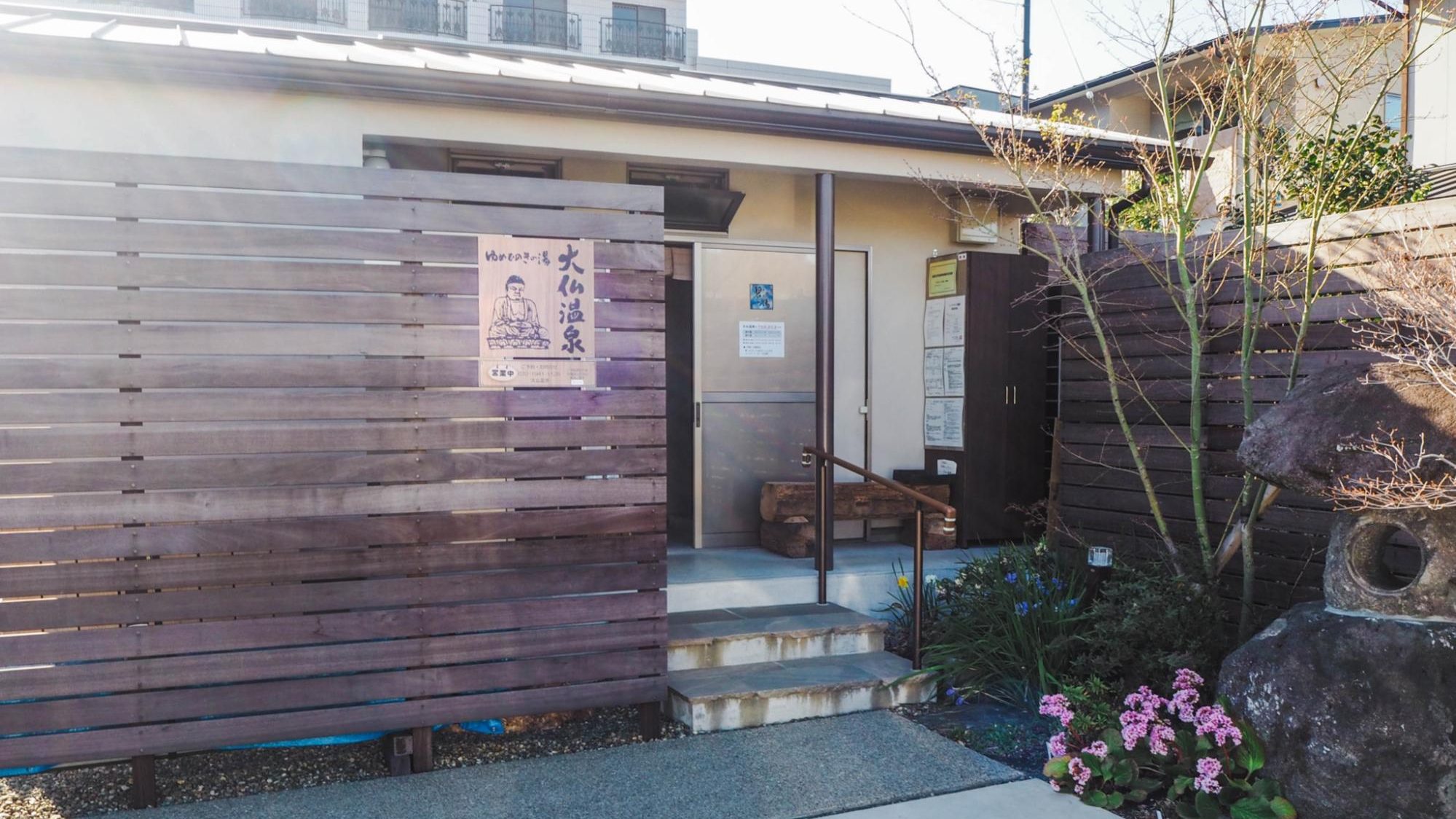 Three generations of hot spring enjoyment
In the late 1940s, Takashi Yamamura's grandfather built a communal hot spring, which was then passed on to his parents. Mr. Yamamura is now the third generation running the communal hot spring, only a couple of metres from where the old one used to stand.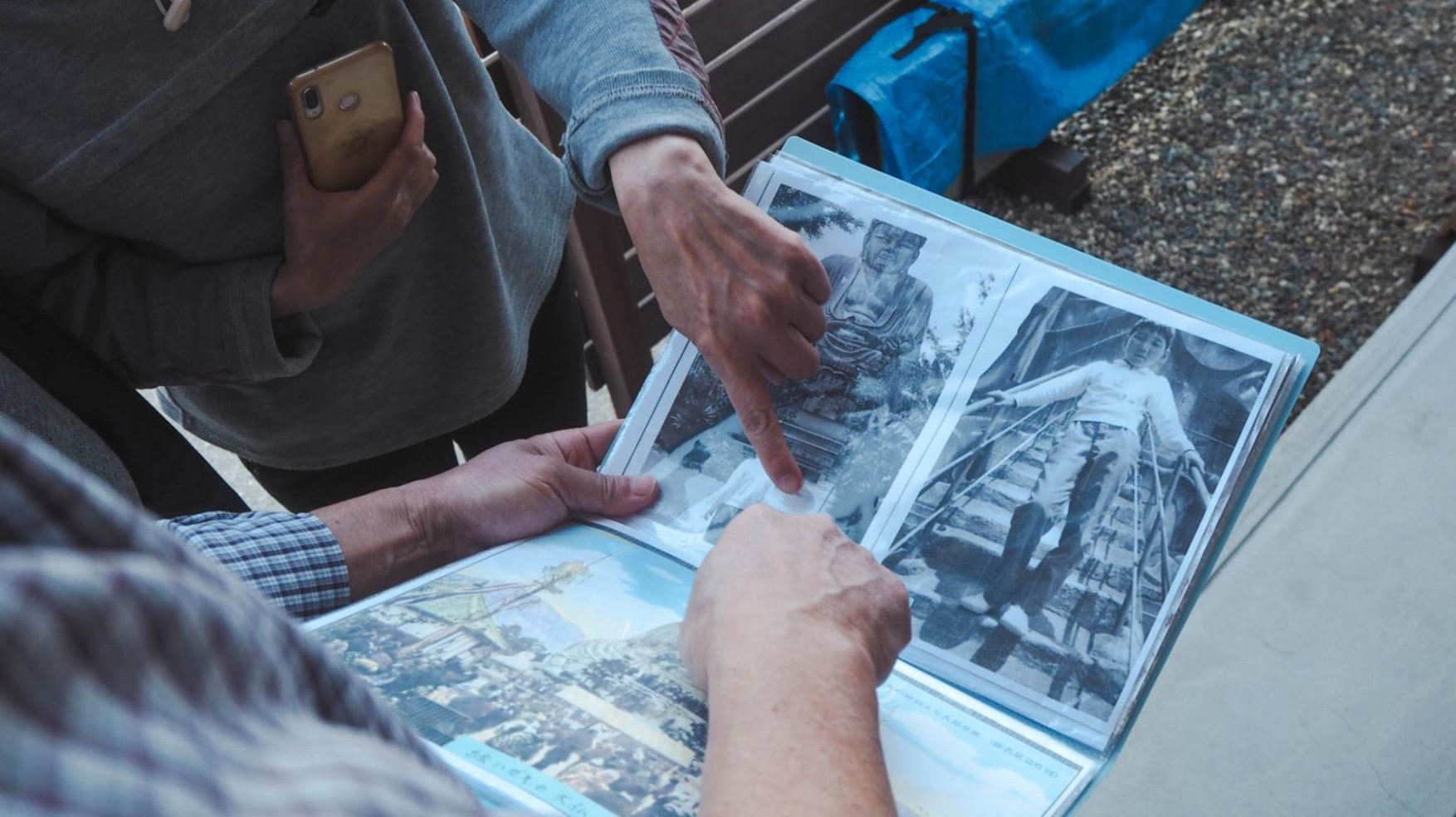 A new building was rebuilt in the 1950s, but after 40 years, the hot spring had become so run-down Mr. Yamamura decided to build a new one. He made the hot spring with two primary goals in mind. First is to continue Beppu's long tradition of communal hot springs, and second, wanting to create a hot spring with water directly from the spring!
Daibutsu's origin
Daibutsu Onsen's name stems from the giant Buddha statue that used to be situated close to the hot spring's location. Many might not be aware that Beppu used to have the biggest Buddha statue in all of Japan until it got taken down because of its rough shape.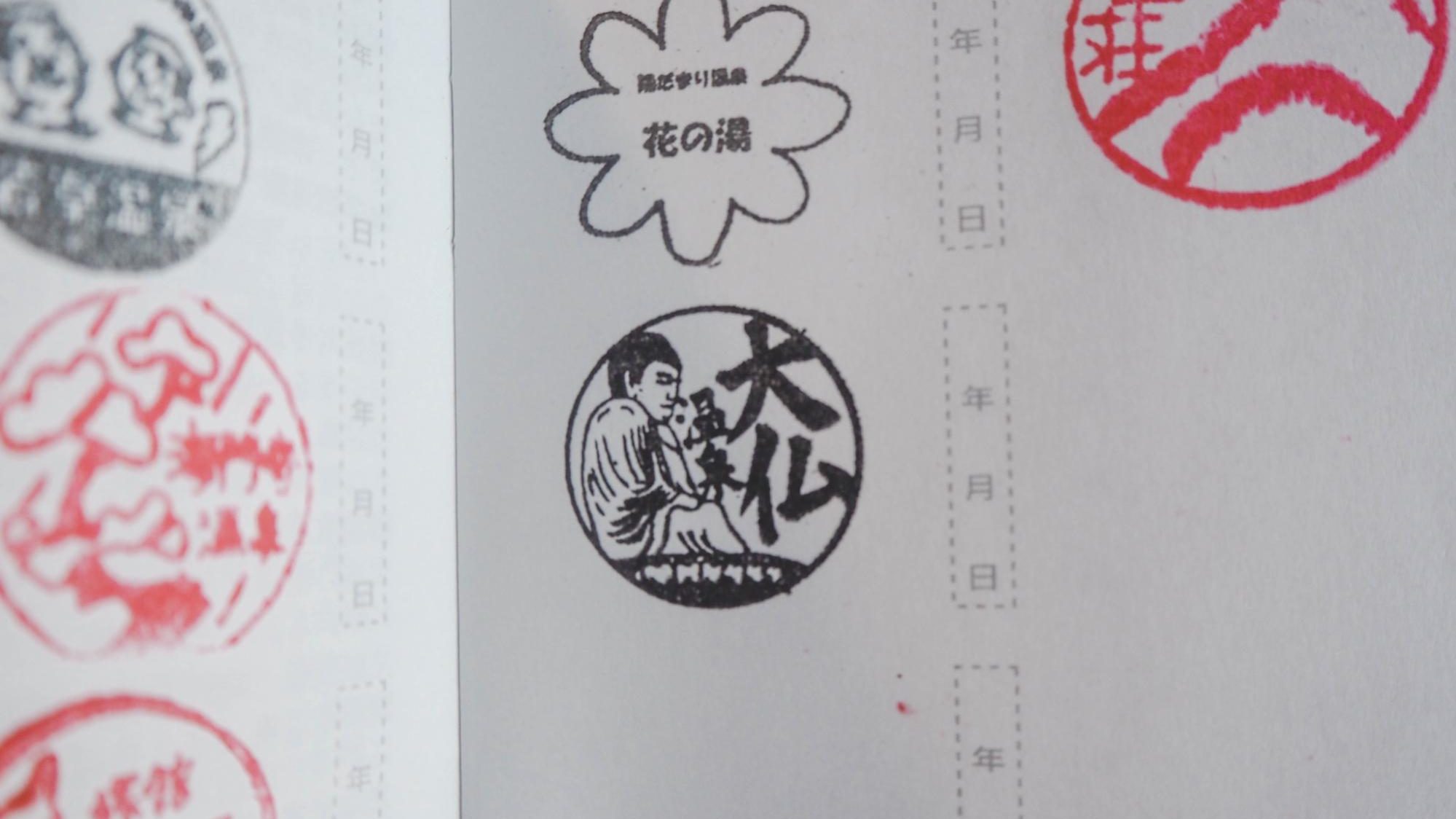 Mr. Yamamura's precious memories of the statue led to him naming the onsen after it and making it the symbol for their onsen stamp! He hopes that by continuing his family legacy, he can also keep the statue's history alive.
Small but beautiful
Daibutsu Onsen is a communal hot spring, which means it is used daily by the locals living in the neighbourhood. The hot spring is only 16.5 square metres and consists of two private baths. Daibutsu was recently built, so the interior is entirely new and clean.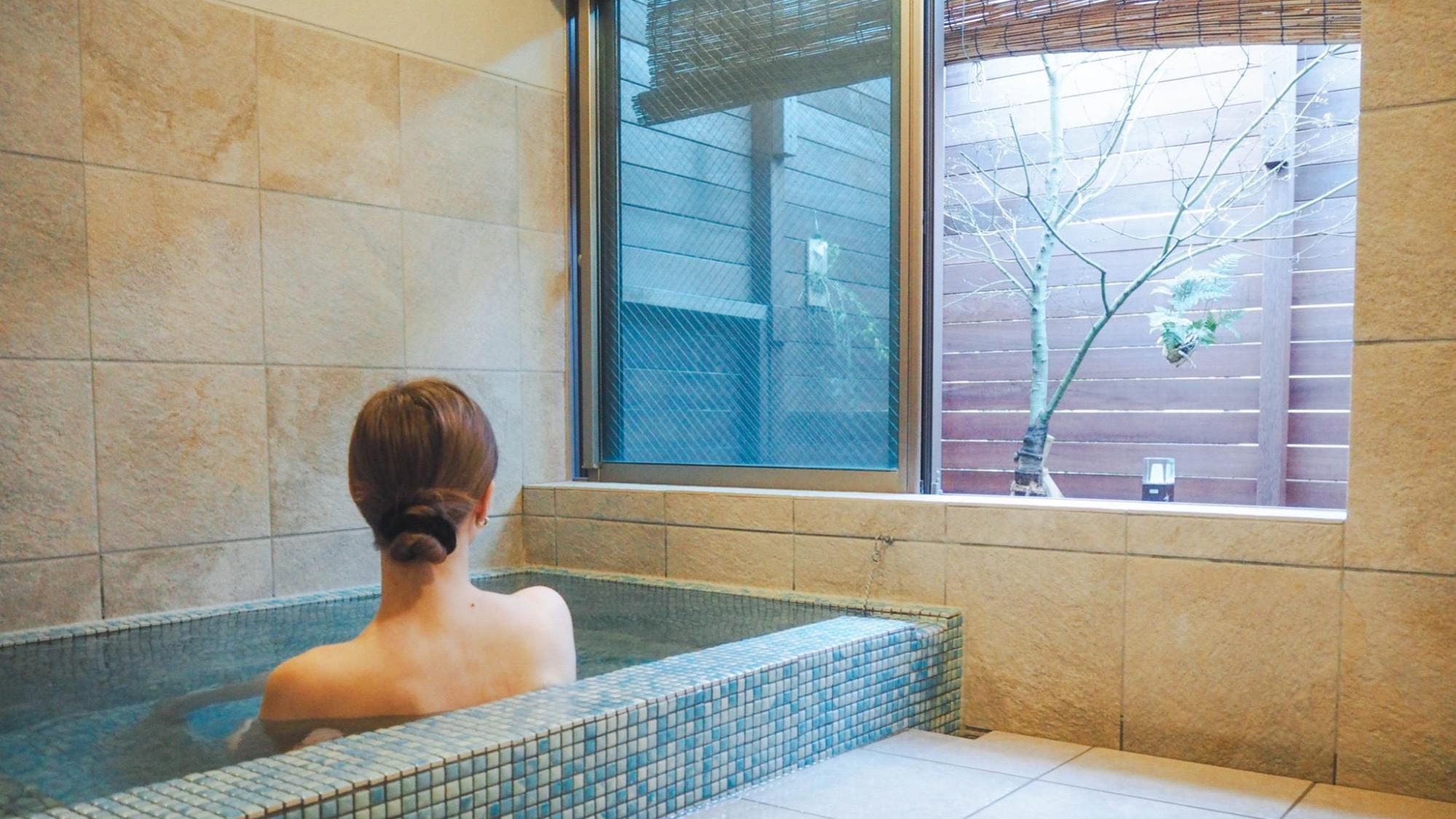 The names of the onsen charmingly match the colours of each of the hot springs tiles – blue and red. In this picture, you are seeing the Ao No Yu room which has a big window with a beautiful garden view. There is enough room for two adult people, but it is also the perfect size to enjoy alone.
The onsen water is clear and colourless and is of the type simple spring water. This means that the water has an average amount of minerals and is excellent for children and the elderly. Simple spring water is especially great for those who struggle with muscle ache and stiff neck!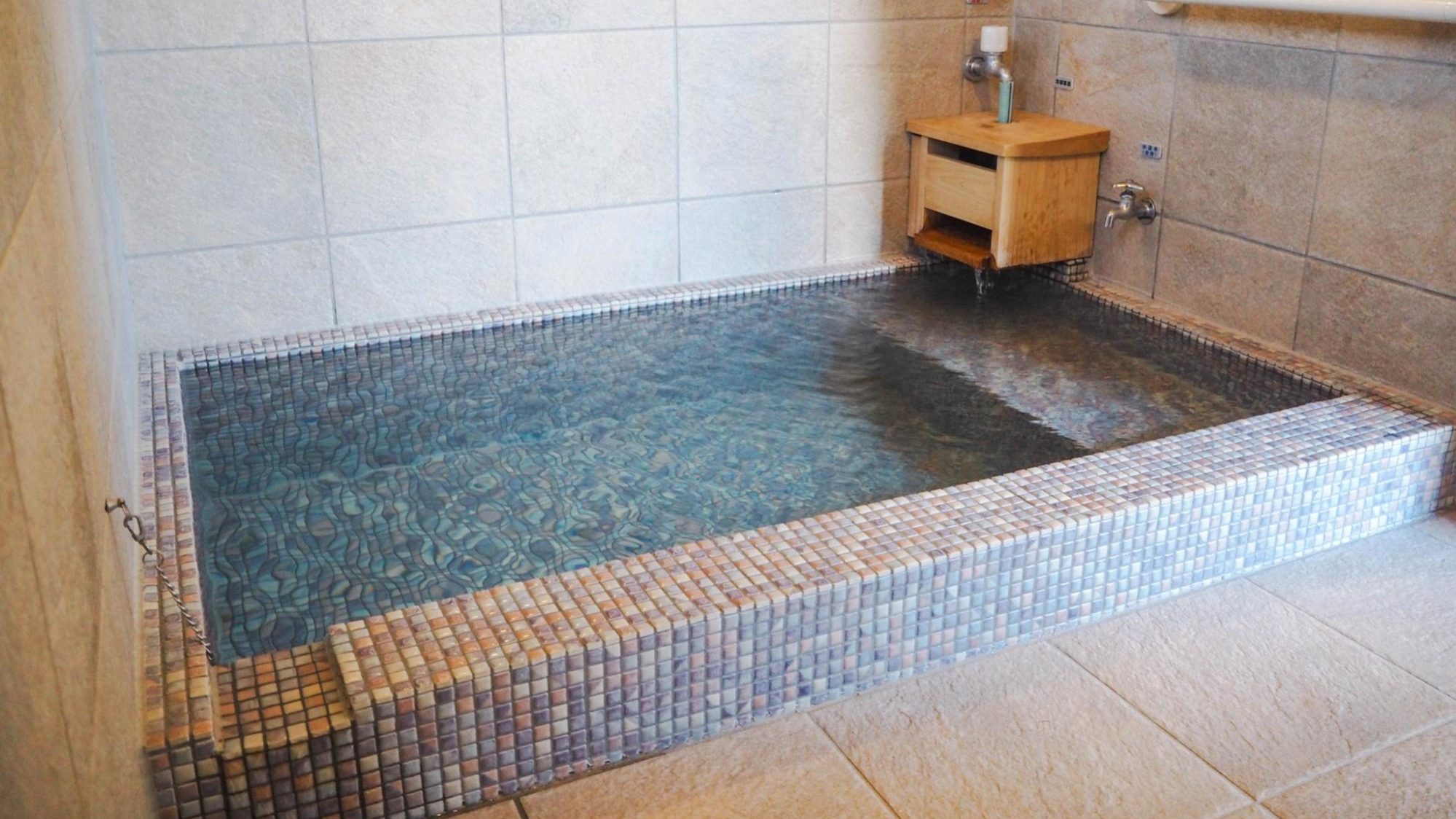 The water also contains 150mg of metasilicic acid, which is a natural moisturiser. Not only does it make the water appear softer, but it also leaves your skin feeling super smooth. The water's incredible softness comes from the hot springs' unique water cooling device!
Directly from the spring source
Daibutsu is a 100% pure onsen. What is a pure onsen, you might ask? In most hot springs, additional cold water is added to regulate the heat of the natural hot water. The water in Daibutsu onsen comes from Tsurumien Daiichi, owned by Beppu City. Since the water was 63 degrees even during winter, the owner decided to come up with a natural way of cooling the water to keep the quality of the spring water while simultaneously saving on water charges.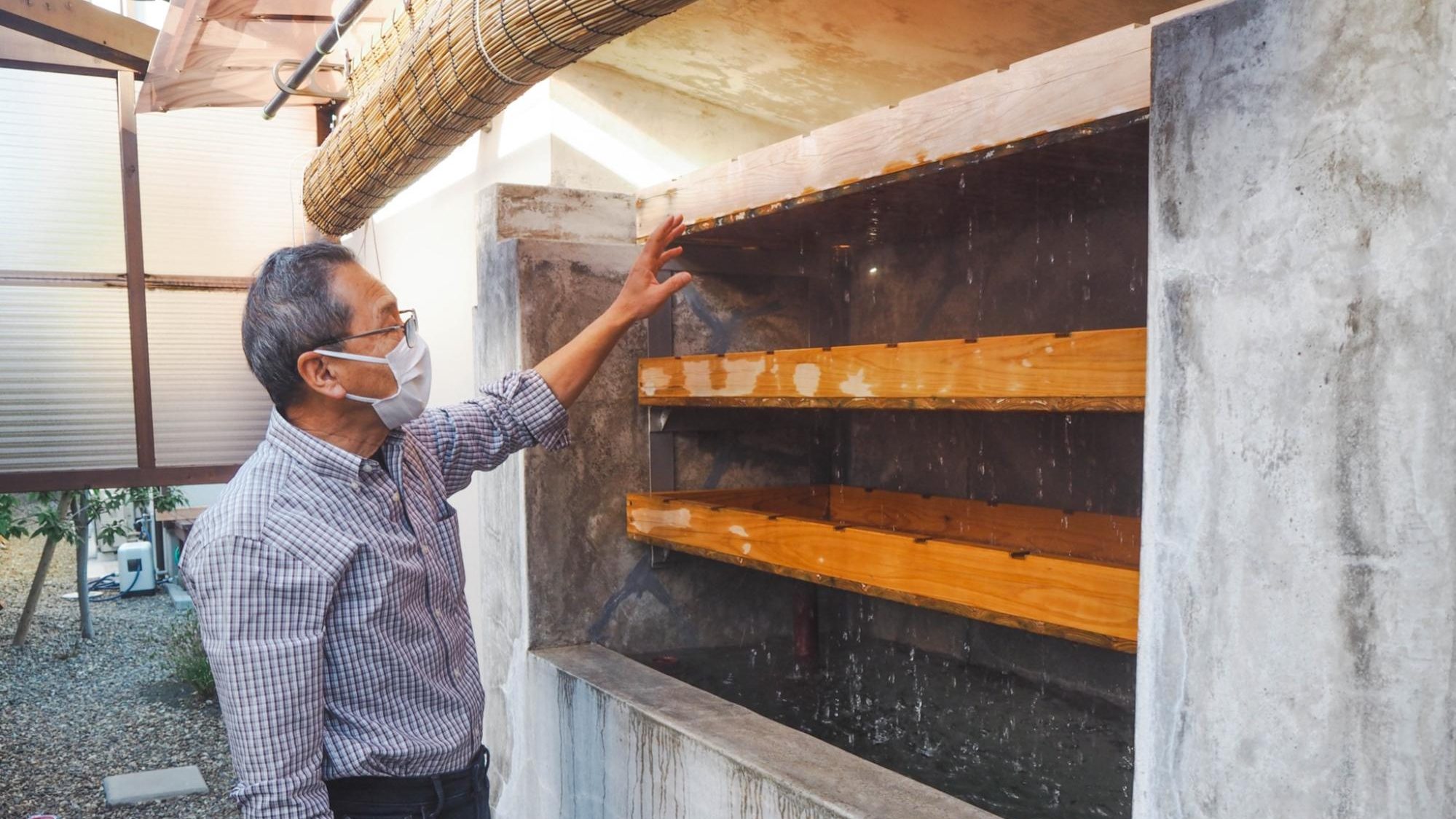 And so, after trial and error, they created an original hot spring cooling device. First, the water is cooled down by passing it through two containers made of cypress three with holes in them. Then, the water slowly trickles down from box to box, allowing it to lower the temperature of the water before it goes into the bath. Finally, the hot spring water is cooled down without adding cold water, making it a pure hot spring!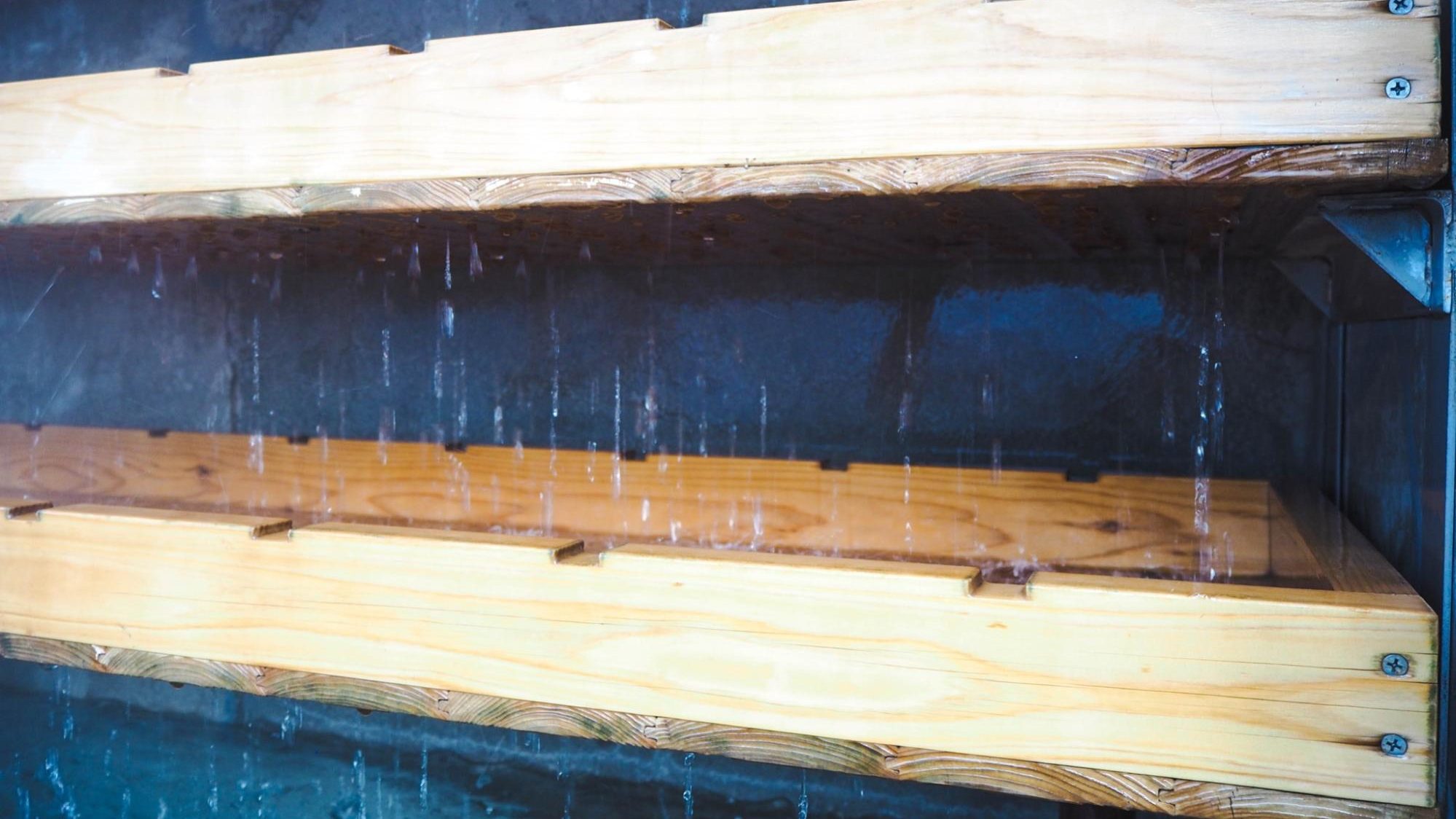 Experience neighbourhood baths
Daibutsu onsen is perfect for those who want to try communal baths, which has a long-standing tradition in Beppu. The clean and beautiful hot spring gives you a feeling of luxury for a low price. Visit Daibutsu to enjoy a piece of Beppu history!

To learn more about Daibutsu onsen, you can watch this interview with Mr. Yamamura! (in Japanese)
Please visit Wander Compass Beppu located in the Beppu Station building next to LOTTERIA burger shop. The staff will support you in how to get there and in how to make a reservation. Why don't you visit Beppu and enjoy the onsens at Daibutsu Onsen?
Basic Info
Ao No Yu Room : 11:30~ /13:00~ /14:30~ / 16:00~
Akane No Yu Room : 12:00~ /13:30~ /15:00~ /16:30~
*You can use the bath for up to 45 min
*Please make a reservation beforehand, booking on the Internet ( https://select-type.com/p/yumehinoki/) is available until the day before (in Japanese). If you would like to go on that day, please make a reservation on the phone by 15:30.

Fee : 800 yen per person for Ao No Yu room, 600 yen per person for Akane No Yu room (Half price for children)
EnjoyOnsen