Not far from Beppu Station is Furosen, an onsen that holds a special place in the hearts of Beppu residents. Conveniently located in the center of the city, the vintage Furosen will be sure to charm you with its quaint atmosphere. So, don't miss the chance to try this Beppu hidden gem for yourself – it will be like immersing yourself in the city's illustrious onsen history!
Enjoy the Marvels of an Onsen Dating Back to the Meiji Period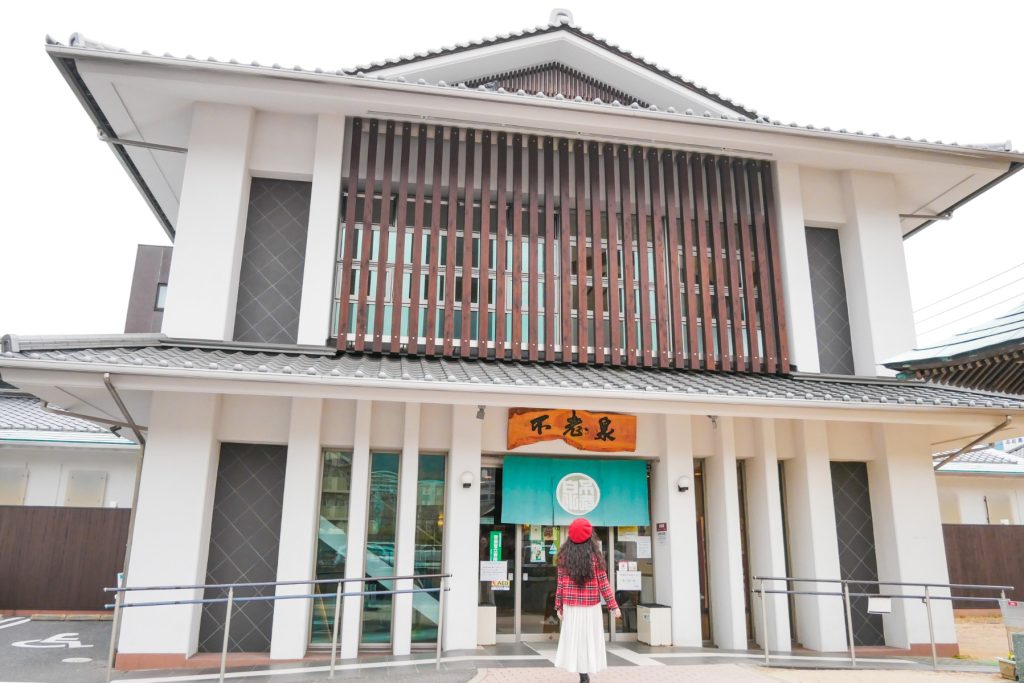 Hidden in a maze of retro shopping streets and quiet alleys stands the white and black traditional building of one of Beppu's most appreciated onsen, Furosen. Established in the Meiji period (1868 – 1912), this onsen soon became a favorite among locals and continued to win the hearts of many throughout the years, becoming an eminent presence within Beppu's onsen scene.
Originally, Furosen offered an observatory at the top floor, alluring visitors eager to admire the Beppu cityscape from above after a relaxing bath. The increasing number of customers led to multiple reconstructions over the course of time, with the onsen eventually being modernized into a three-story reinforced concrete building with new baths and rooms in 1957.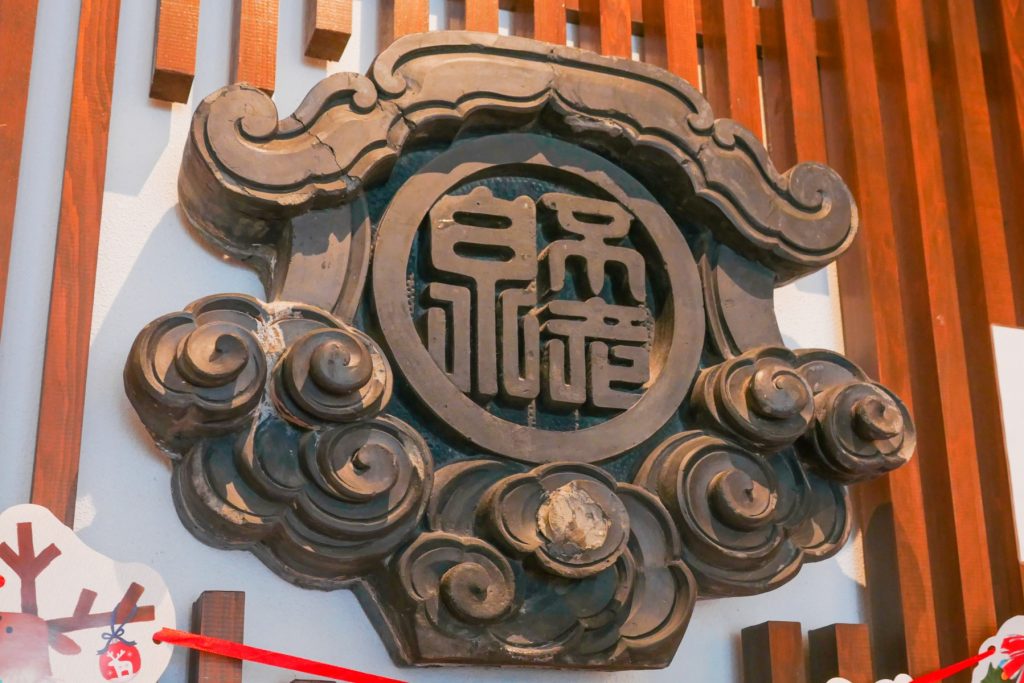 Renovated again in more recent years and reopened in 2014, Furosen has the largest baths among Beppu's municipal hot springs and incorporates elegant architecture and tasteful decor befitting a historic hot spring, while at the same time ensuring a comfortable and barrier-free experience that can be enjoyed by all. Similarly to many old onsen in Beppu, Furosen used to have stairs leading down to the baths. With the renewal, the layout was changed to grant easier access with an elevator for people with visual impairments, a multipurpose restroom, and a ramp to the entrance being added.
Traces of the original building can be found around the structure, such as the highly-decorated roof tile (pictured above) embellishing the entrance of the men's and women's baths, reminding visitors of Furosen's long history with its presence.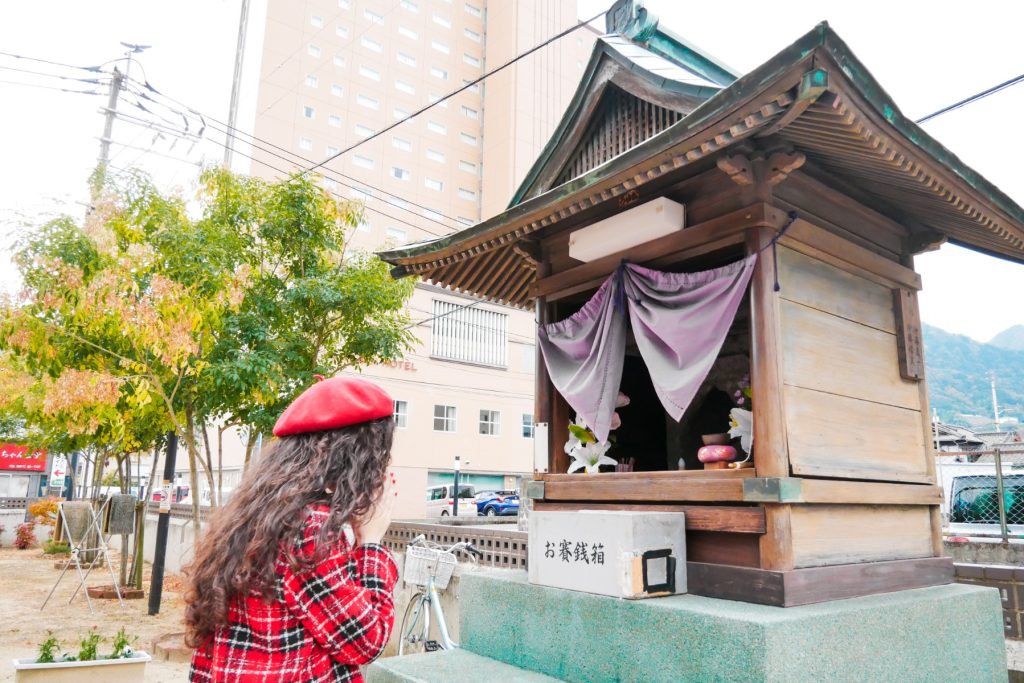 Furosen is conveniently located in the heart of Beppu, not far from Beppu Station and Kitahama Bus Center. Amidst a residential area and surrounded by the city's main shopping streets, the hot spring is a fundamental existence in the daily lives of residents, and many stop by after a round of errands or before catching the train. Imbued with the simple charms of old Japan, it boasts unwavering popularity despite the vast number of onsen in town.
The love and care of local people also shows through the small altar standing quietly in front of Furosen. Adorned with beautifully arranged flowers, we felt as if it was peacefully watching over those who pass through these grounds to enjoy the warmth of Furosen's waters.
Relax in Cozy Hot Springs Beloved by the Locals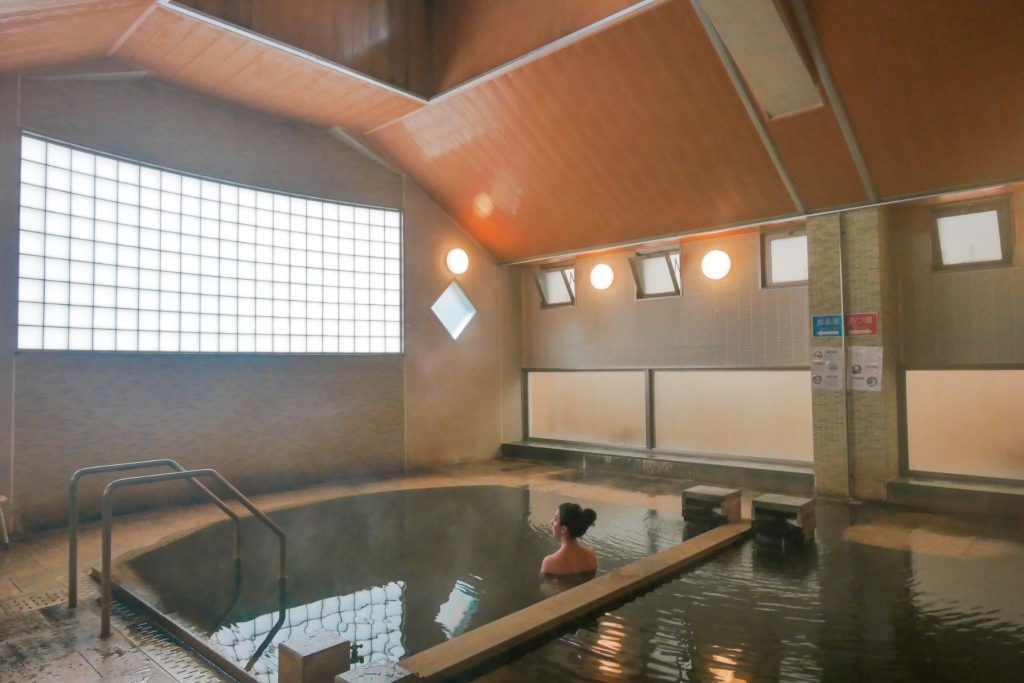 The convenient location made Furosen a great addition to our travel itinerary, allowing us to soak in some soothing hot springs right before catching our bus back to the airport. Inexpensive yet extremely cozy and luxurious, we could take our time and thoroughly relax in the spacious and airy communal bath.
In the bathroom, high ceilings of wood blended into the neutral colors of the tiled walls, weaving together a space that exuded a profound sense of calm. Suffused lighting complemented the natural sunlight gently seeping through the large window, contributing to the tranquil atmosphere. Once immersed in the bath, we could admire the spectacle of light and steam rising from the water and forming bewitching reflections from up close, compounding our relaxation.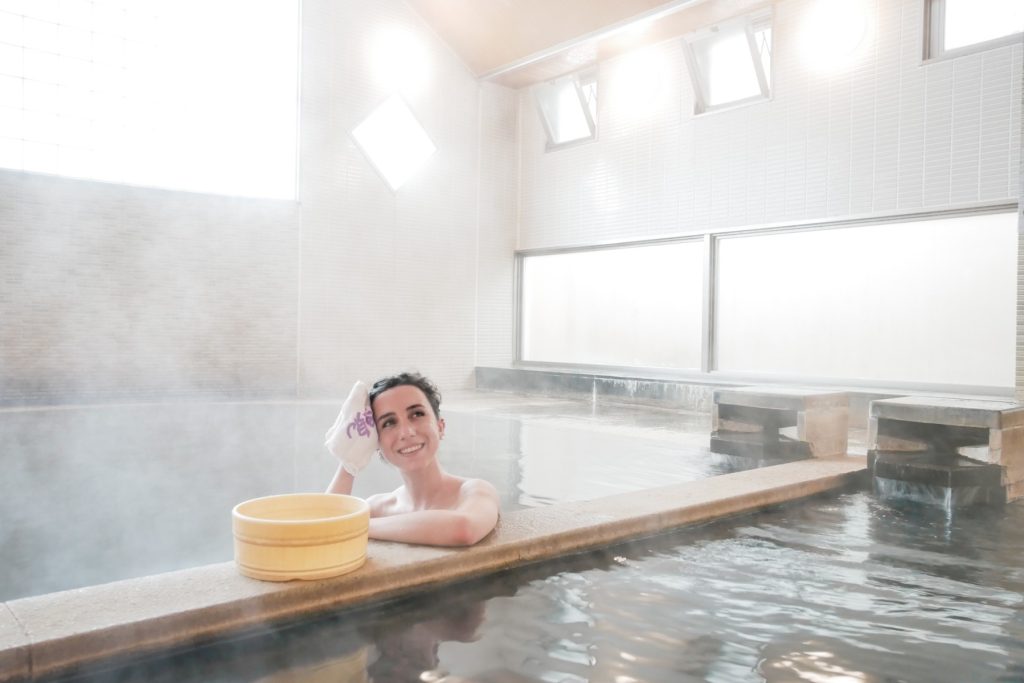 "Furosen" means "bath of longevity" and our time there was a wonderfully refreshing experience. The onsen offers both a lukewarm bath and a hot bath, so visitors can choose according to their preference while still benefiting from Beppu's high-quality hot spring water. We enjoyed both, first taking a dip in the hot bath to warm up our bodies and spirits, then slowly unwinding in the lukewarm bath.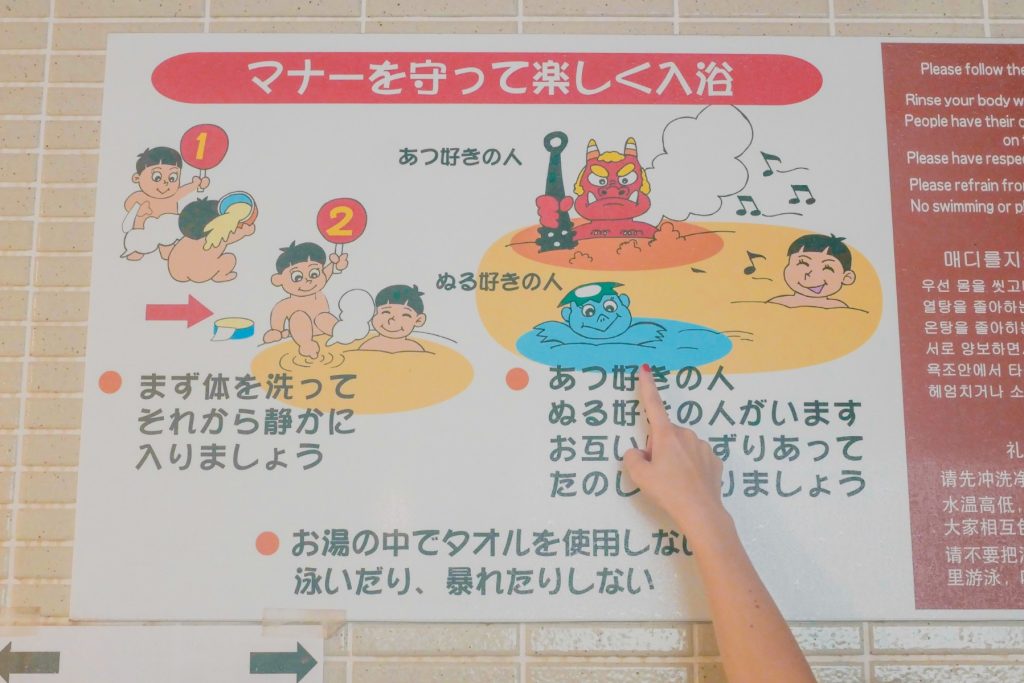 Onsen etiquette is explained by some "oni" demons and "kappa" water monsters on an amusing and colorful panel by the entrance of the baths, so if you are not sure about proper bathing manners, feel free to consult it.
Furosen doesn't provide towels, shampoo, or body soap, so don't forget to bring your own. If you haven't come prepared with an onsen towel, you can always buy one of their original small towels as we did to use and then bring back home as a cute souvenir!
Soak in a Historical Onsen Founded in the Meiji Period
Take your time appreciating the marvels of one of Beppu's most beloved hot springs. Steeped in history and imbued with the beauty and simplicity of traditional Japan, Furosen will grant visitors a classic and wonderful Beppu onsen experience!
Information
Name
Furosen
Opening hours
6:30 am – 10:30 pm
*The facility is closed from 2:00 pm to 3:00 pm due to cleaning.
Closing days
First Monday of the month (subject to change if the day falls on a national holiday)
Price
・Adults: 250 yen
・Children: 100 yen
Website (Japanese): https://www.city.beppu.oita.jp/sisetu/shieionsen/detail5.html
Website (English): https://www.city.beppu.oita.jp/seikatu/gaikokujinmuke/ei/detail8.htm
tsunagu japan