Hello everyone! It's me, Estefy, the Mexican girl again! Today I would like to share with you one of the best onsen experiences I have had. How does soaking into Beppu's history sound to you? For me, it is pretty appealing! If you are interested in learning more about this beautiful city and its people, then Higashimachi Onsen is the place for you!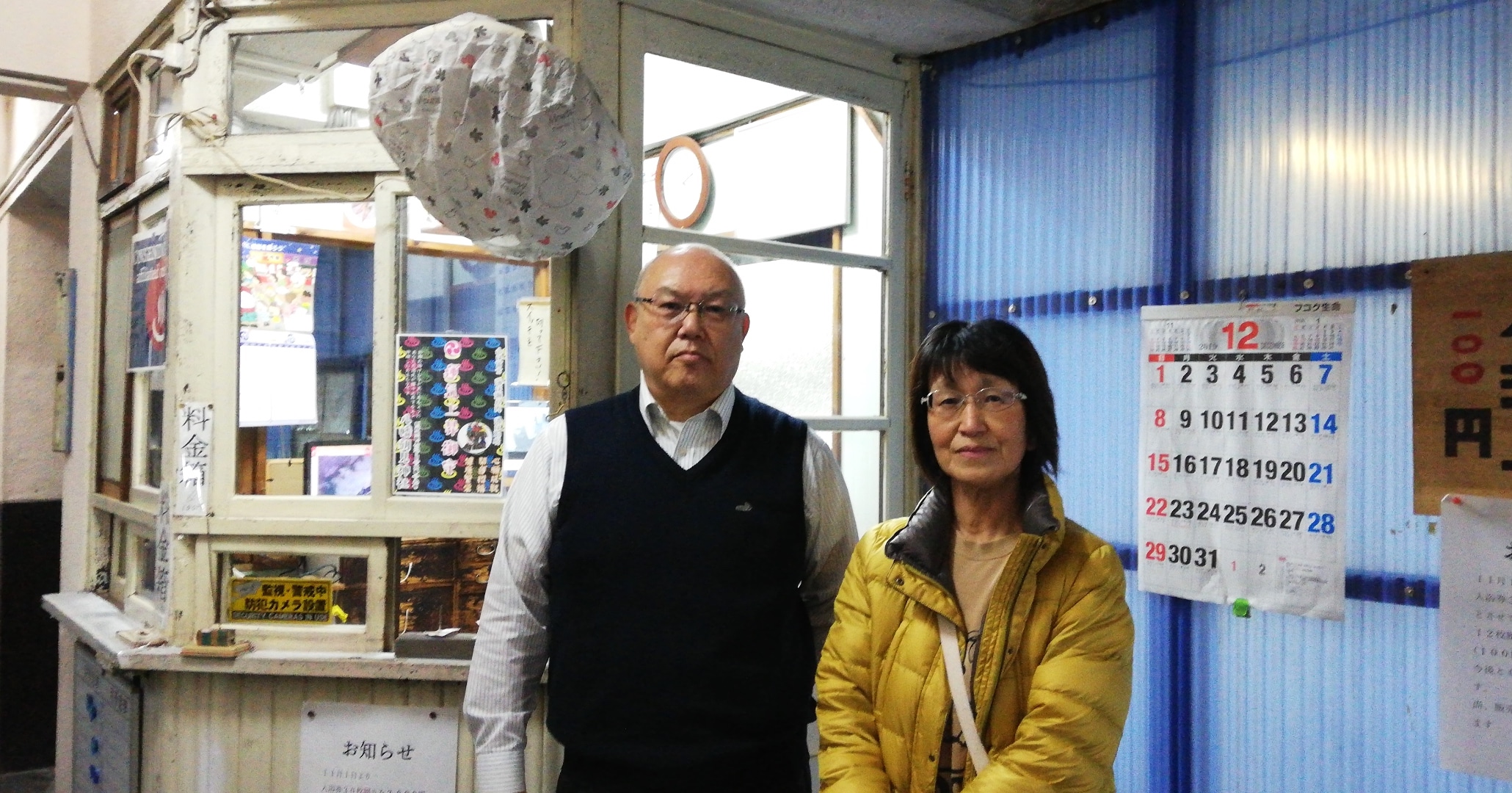 When I visited this amazing onsen I had the opportunity to talk with Mikajiri-san and Kouji-san, the owners of Higashimachi Onsen. They are extremely kind and attentive, which made me feel really welcomed, as if I was in my own home. I was really surprised to hear from Mikajiri-san that this onsen is more than 50 years old! And Kouji-san shared with me that he used to come to this exact place to take a bath when he was a child. He even said that there was a period where he never set foot in his house bathroom because he preferred to enjoy his bath here. And now he is proud to say that his children are following in his footsteps by coming to this place to relax by soaking in. I really could feel the great love he has for this place.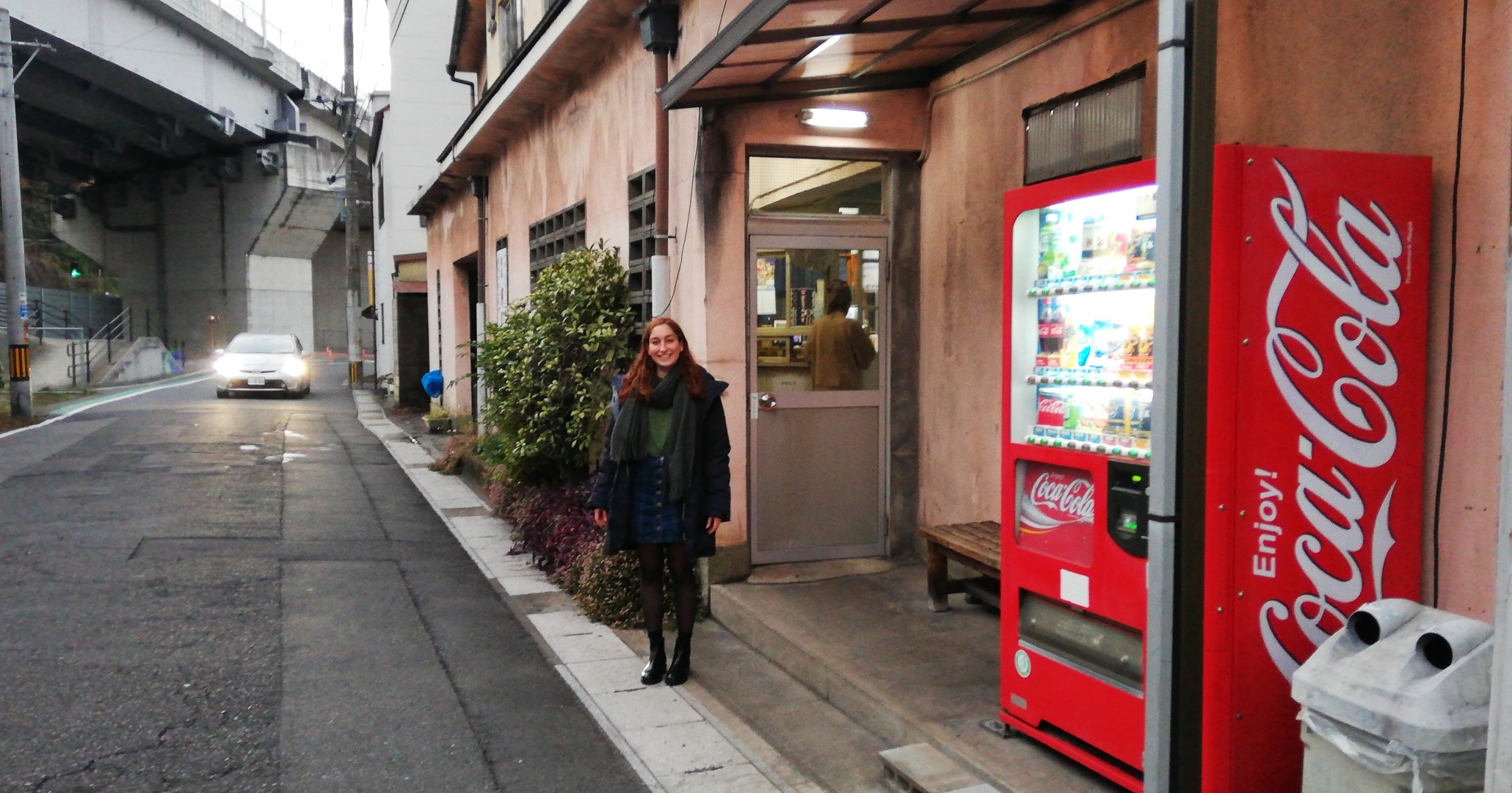 As soon as you get inside this place, you can immerse in the history of its walls. And while interacting with the locals, you get the feeling of taking a trip back in time. The quietness and atmosphere Higashimachi Onsen has is really warming and I think that is why this onsen is cherished by its locals.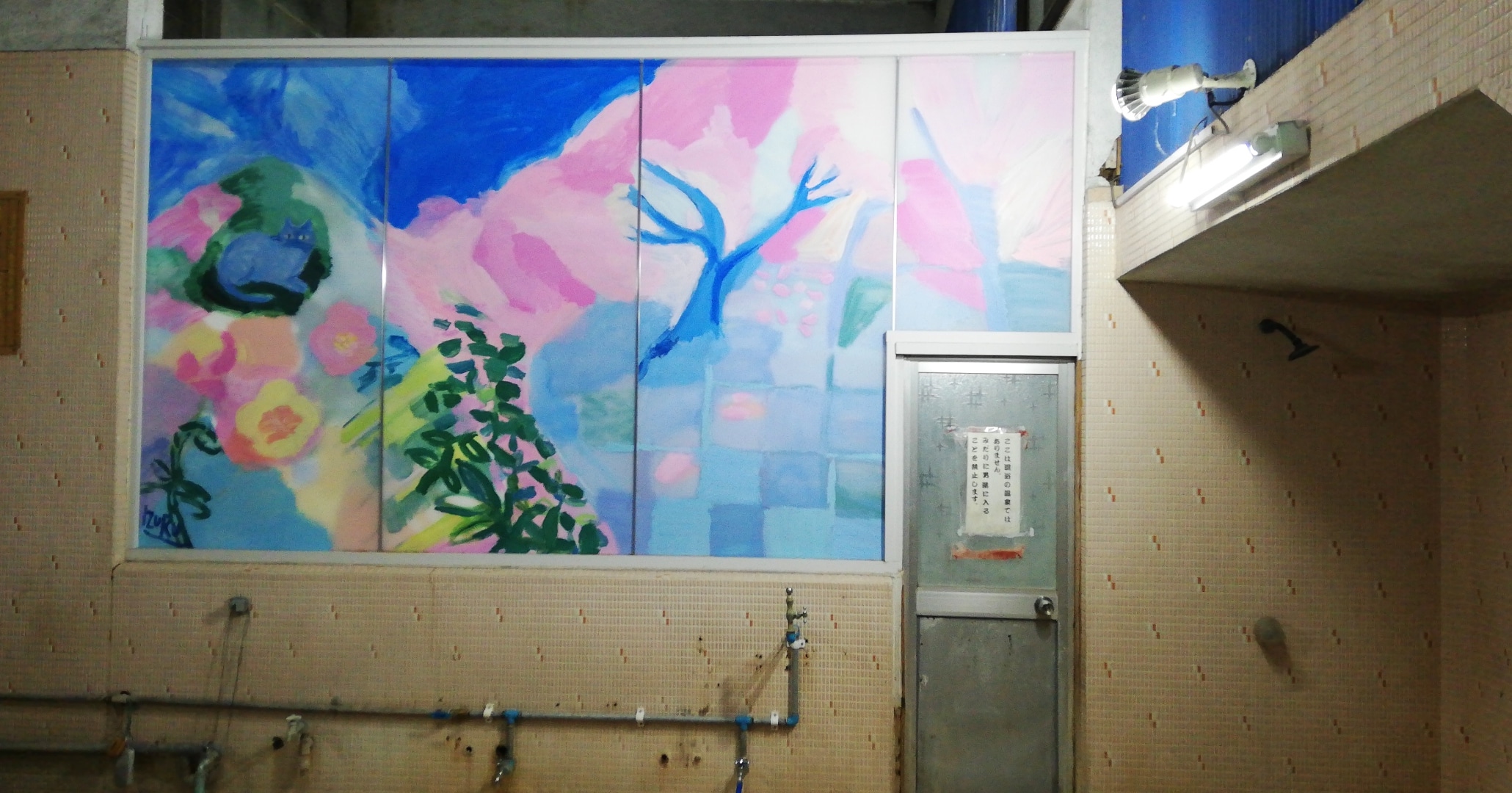 In the reception area, you can find the slot where you put the money. The entrance fee is only 100 yen, but they also have different packages such as 30 tickets for 2000 yen or 12 tickets for 800 yen, which are commonly used by the locals.
You can also find the Beppu Onsen Stamp just around the corner of the slot. The operation hours are from 6:00 – 22:30. In the mornings it is mostly vacated, which is good if you want to enjoy being by yourself. From 2:00 the onsen is more cramped, but I think it also depends on if its a weekday or the weekend.
The rooms are separated by gender. Once inside, you need to go down a few stairs in order to reach the bathing area, and in there you will bump in into the stand where you can leave your belongings. This onsen doesn't provide shampoo or towels, so you need to bring your own. Also the stands are inside the bathing room so you can see your stuff while bathing.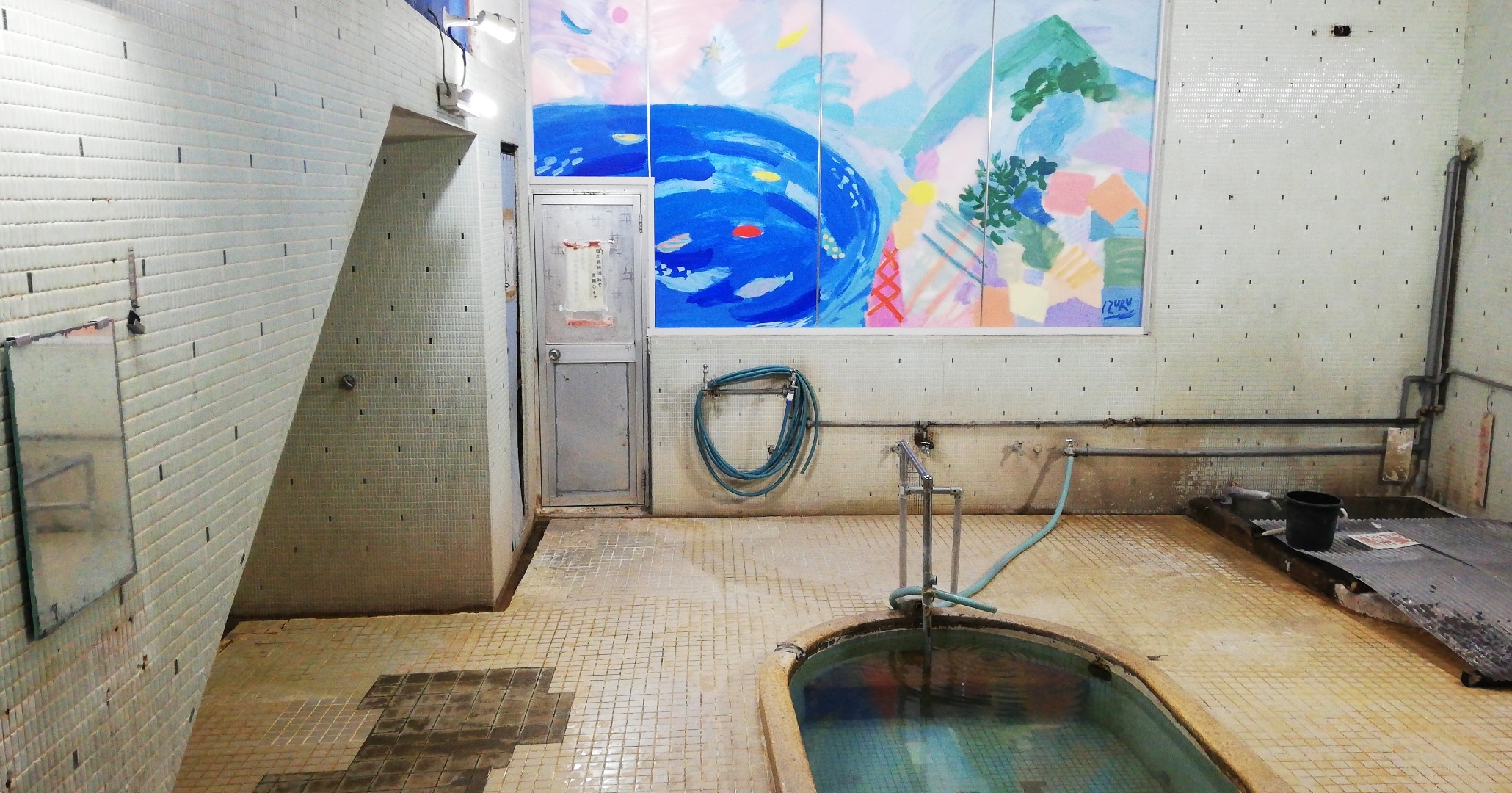 The temperature of the water is perfect in my opinion, but if you want to adjust the water, you need to remove the wooden plug located underneath the water sideways close to the little step. Careful with the water. It is mostly really hot, so I would suggest asking for help from the woman in the reception area.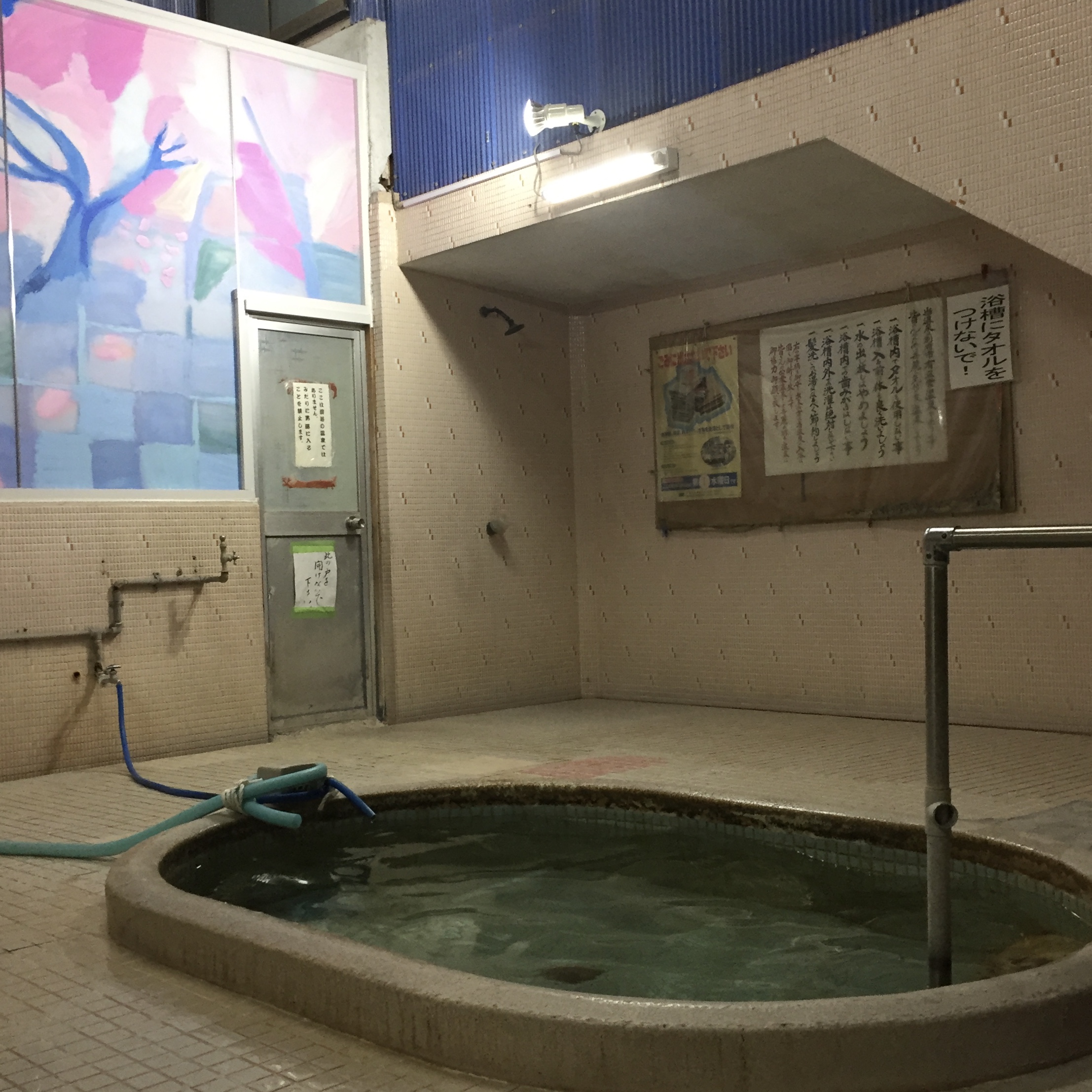 While soaking in, you may contemplate beautiful painted murals inspired by the Takasaki mountain, Beppu Bay, and the sakura sightseeing. Each mural is different depending on the room you are in.

Higashimachi Onsen is located just 1 minute from JR Higashi Beppu Station. If you would like to try the local hot spring, they will welcome you. The article about Onsen Communication may be helpful for you. Have a nice Beppu Onsen Time.
Basic Info
OPEN: 5:30 ~ 22:30
FEE: 100 yen
TATTOO: OK
EnjoyOnsen