It's the first time you've visited Beppu, the world's number one hot spring town, right? If so, "Jigoku Meguri" – or Hells Tour (hell hopping) – is a sightseeing opportunity you'd definitely want to try out. Boiling water and gases vent, and the mud is seething. This resemblance to hell, as taken by farming folk of the olden days, is how the name "Jigoku" – or Hell – came to be. Now, this Jigoku Meguri entails visiting seven hells in one day, which requires a considerable amount of stamina. However, while touring the hells, you can stop in and relax in hot springs surrounded by nature. For this reason, it goes without saying that Beppu is the greatest sightseeing area. The first point we'd like to introduce is the extremely popular "Umijigoku" – or Sea Hell – and Oniishibouzu Jigoku, which neighbors Onishi hot springs.
Onishi Hot Spring Neighboring Oniishibouzu Jigoku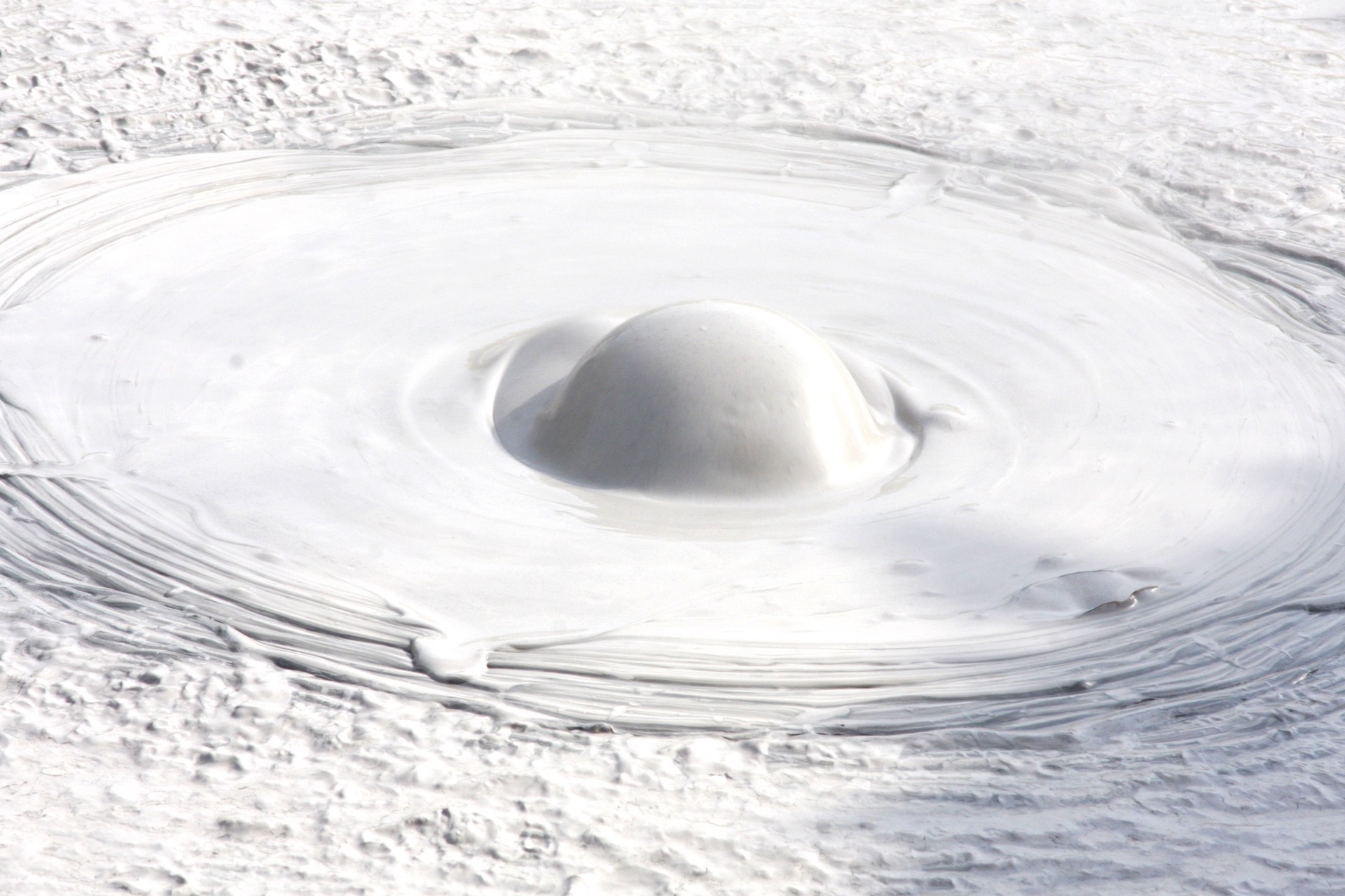 Because of its resemblance to the shaven head of a monk, it was named Onishi "Bouzu" (Bald) Hell. Next is Onishi Hot Spring.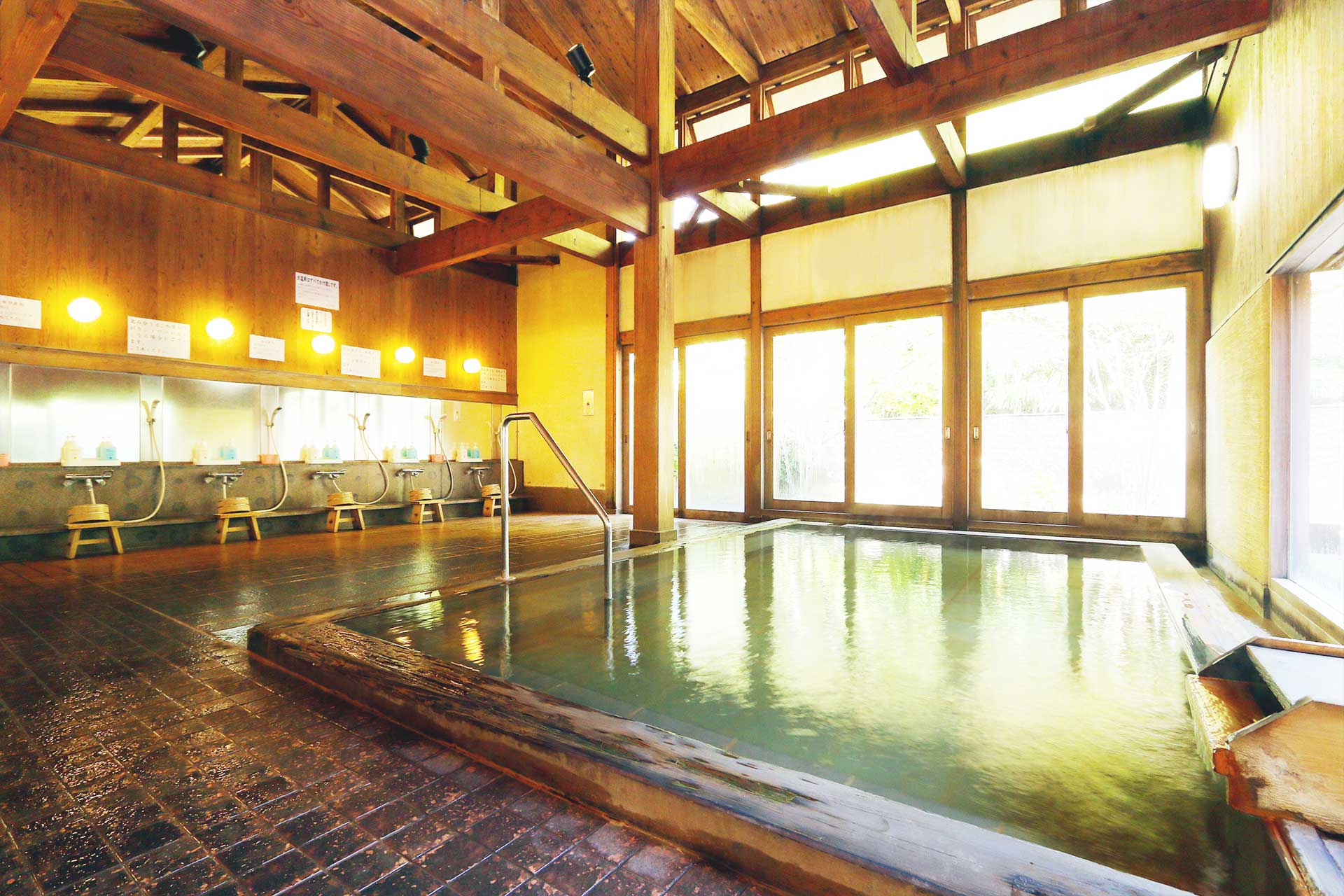 Onishi hot spring allows the light shining through the trees to seep into the room, creating an atmosphere where the trees' warmth allows for the optimal healing space. The large window connected to the indoor bath makes it feel as though you're outdoors.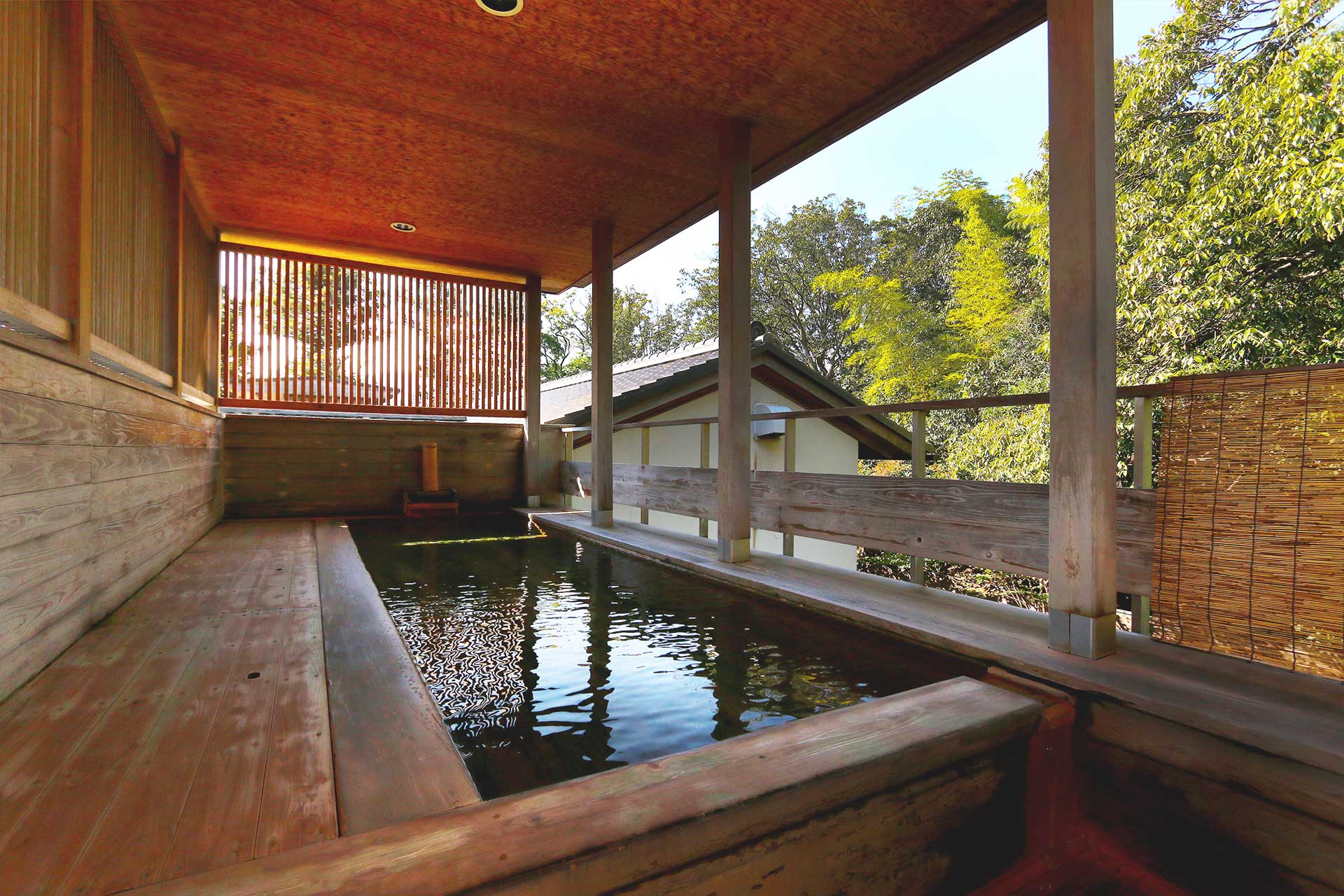 In the open air is a stone bath with the second floor having an observation bath, in which the sensation of forest-bathing can be enjoyed upon submergence. For more details, redirect to this article!
Shibaseki Hot Spring Near Chinoike Jigoku
This next hell is also very popular! In the vicinity of "Chinoike Jigoku" – or Blood Pond Hell – is Shibaseki hot spring! About a 10-minute walk from Chinoike Jigoku!
In regards to Shibaseki hot spring, despite being maintained by the city, it is extremely well-kept and costs only 200 yen to enter. The spacious indoor bath contains both warm and hot water, and the ceiling's splendid beams are well-constructed.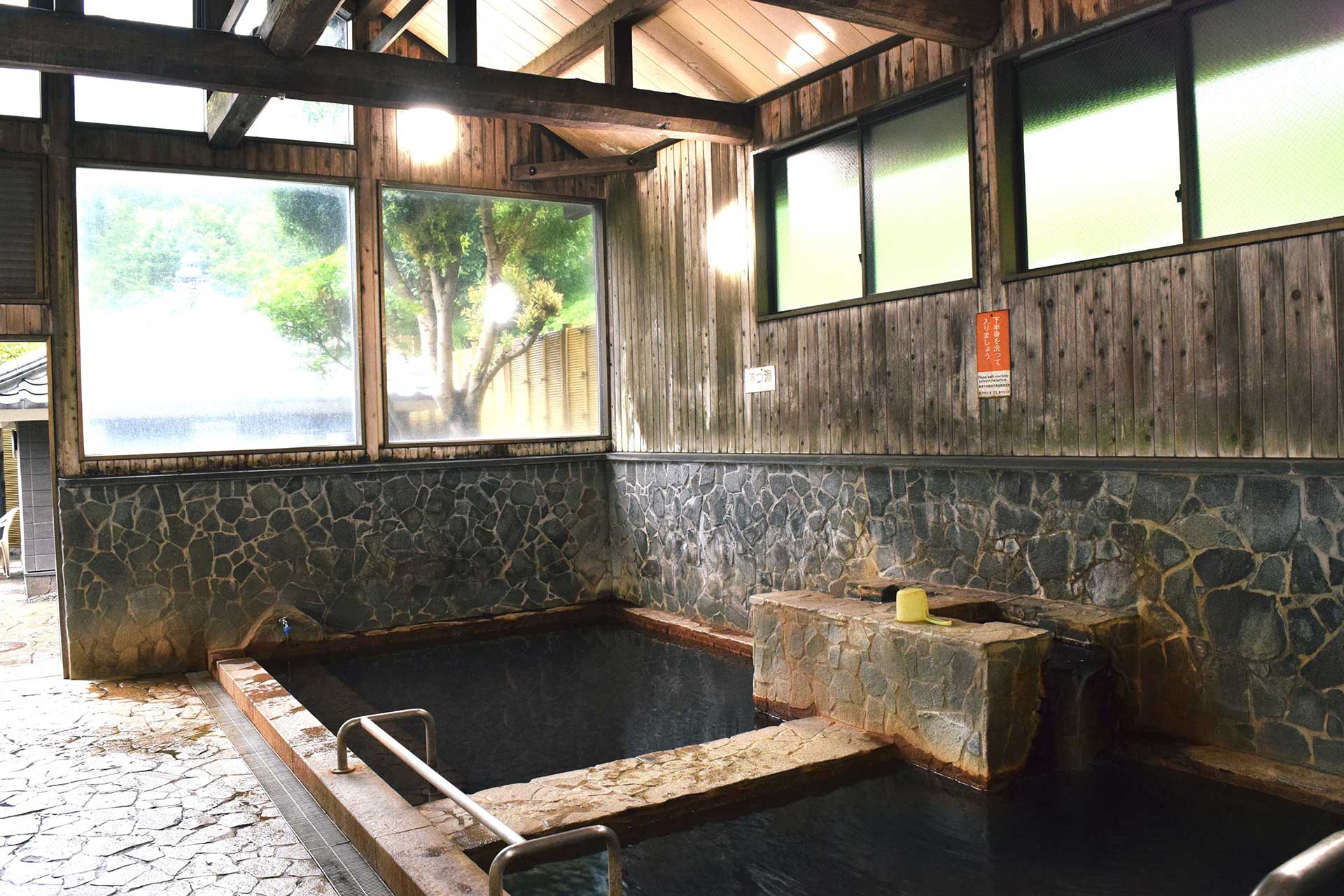 Because it's enclosed by the mountain, the open air bath provides a contrast between the mountain surface and blue skies, and you can enjoy the sounds of birds singing while you bathe. We also recommend the steam bath!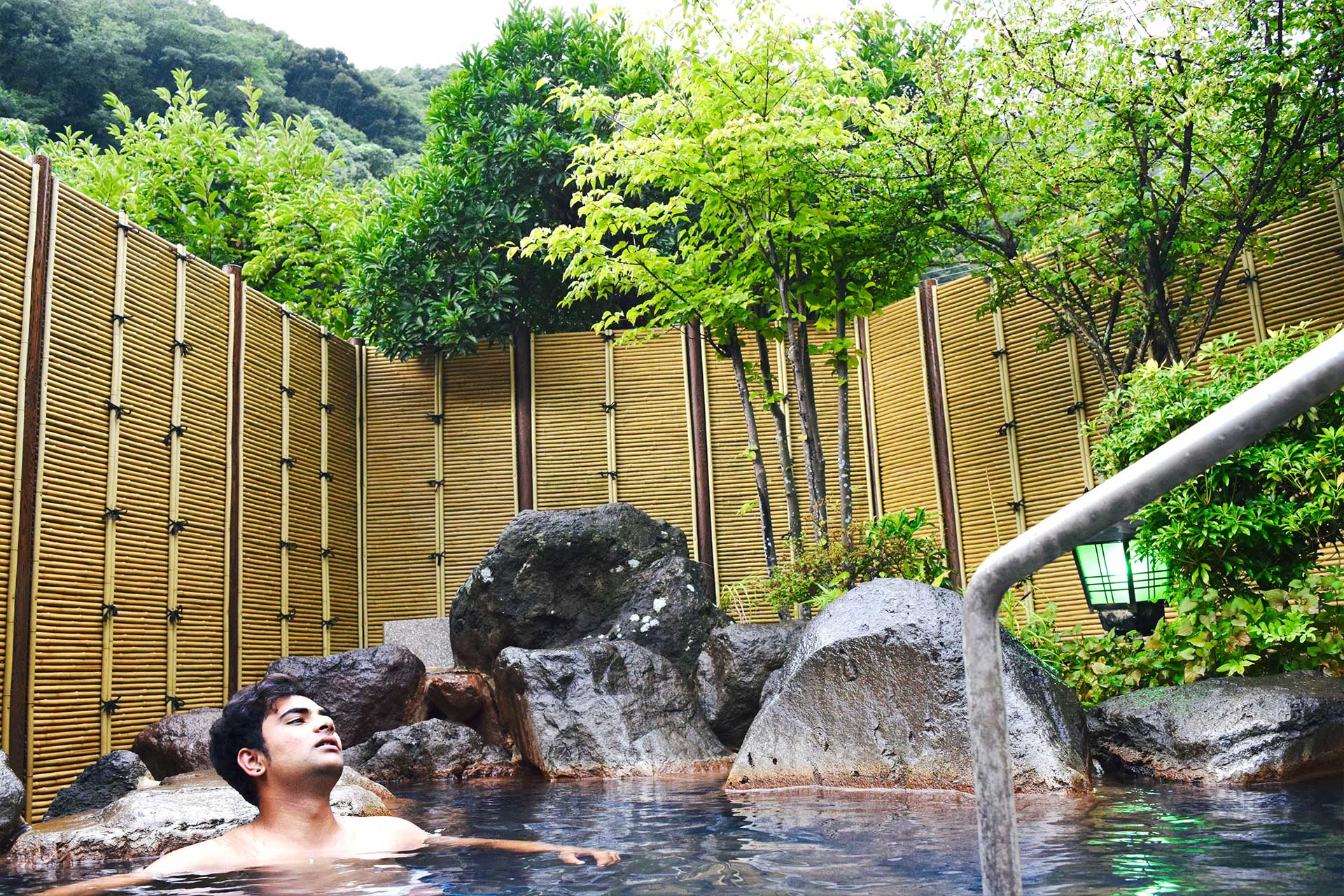 Even while properly visiting these staple tourist spots on a restricted schedule, hot springs and nature will heal you. Because it's Beppu, such methods of travel are possible! Today's introduction of nature-abundant hot springs during Jigoku Meguri is not the end! There are still many more hot springs where you can enjoy nature here in Beppu! If you are interested, please check out this article!
If you're looking for a hot spring more tailored to you, try clicking the button below and receive a hot spring diagnosis!
EnjoyOnsen