Dubbed by onsen-experts as a skin beauty onsen, Kamioka Onsen Hozanso's unique spring water has earned a great reputation for its beautifying abilities! The small inn is located close to the kyushu crossroad, and was originally started to help atomic bomb victims after the war. Today, Hozanso hosts multiple hot springs and three adorable cats. Read more to learn about the interesting history and skin-healing abilities of Hozanso's hot springs!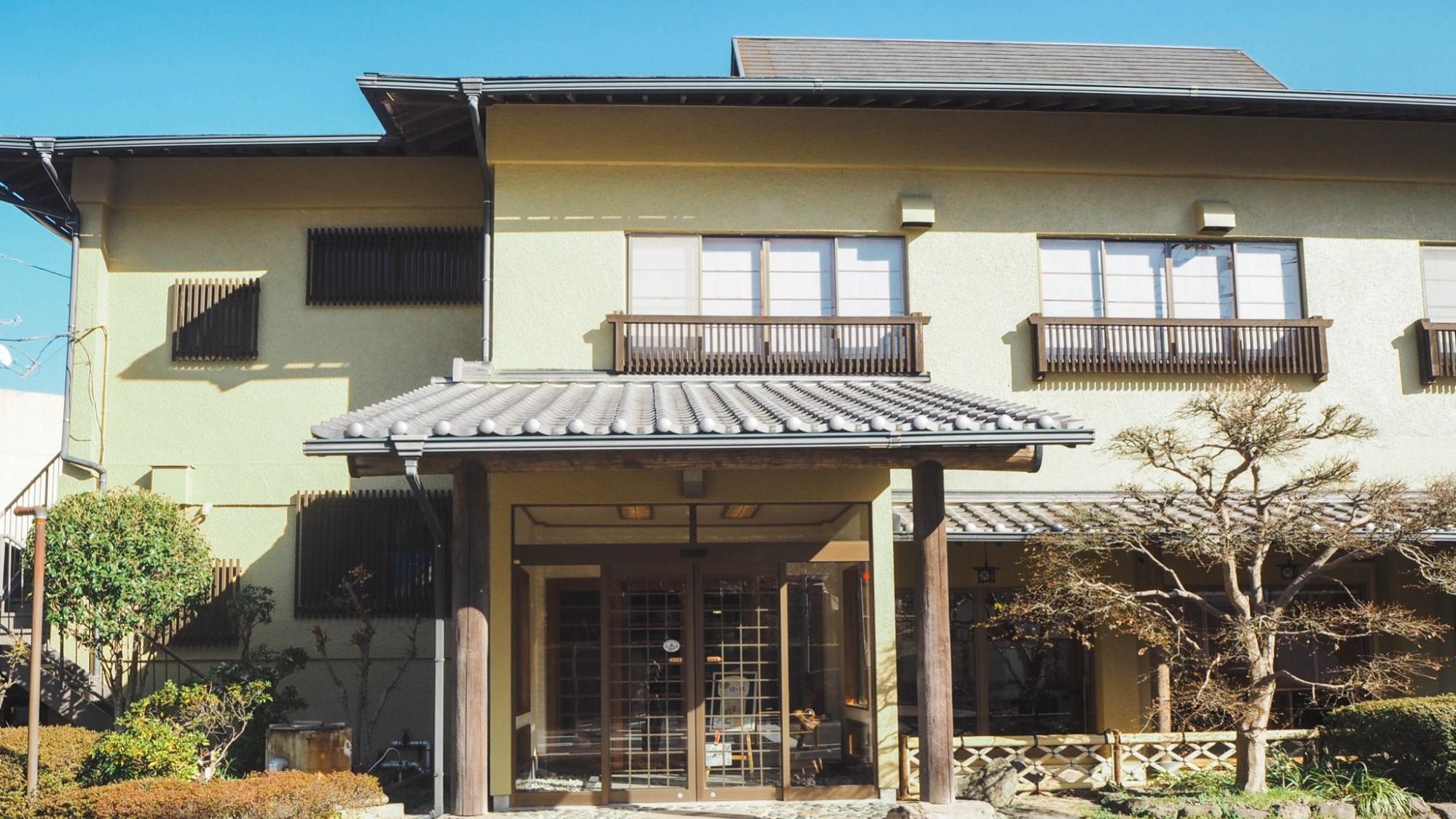 Hozanso's long history of skin-treatment
In the 1950's hot spring water with great potential for skin healing abilities was discovered in the area around where Hozanso is currently located. After repeated clinical test, it was said that the rare alkaline sulfur spring water was an excellent treatment for atomic bomb victims who were suffering from skin-related issues. And so the Beppu Atomic Bomb Center was established, becoming a resort for those who where struggling with the after-effect of the bomb.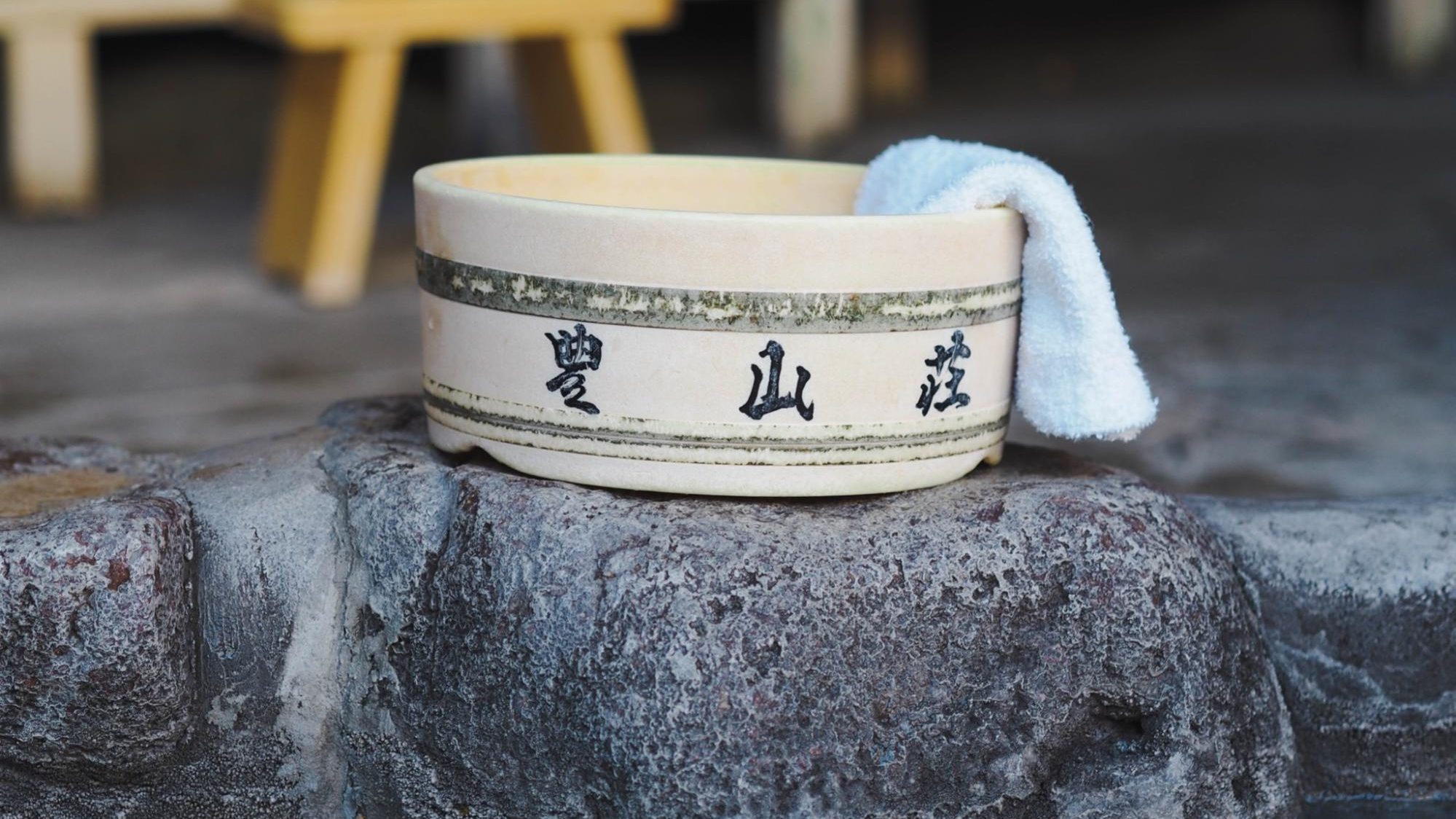 The water's skin-treating abilities come from its unique alkaline sulfur spring quality. The hot spring also contains natural moisturizers like water-soluble silica and silicic acid. Hozanso's hot spring water is completely pure and fresh as the water comes directly from the source and is never circulated.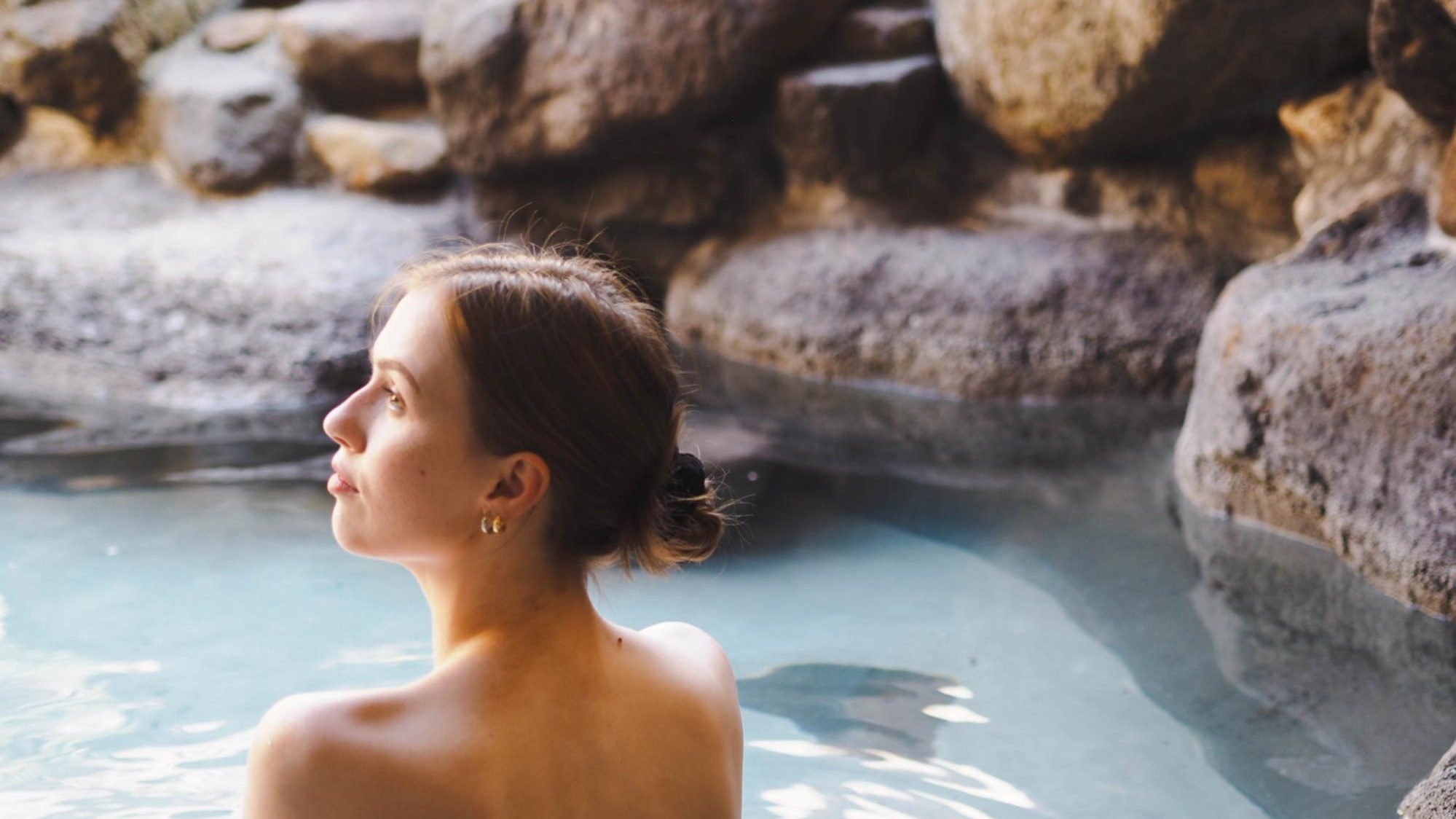 The water properties are anti-ageing and leave your skin feeling extra smooth and soft. Because of the over-the-average amount of metasilicic acid found in the water at Hozanso, the hot spring is considered a skin beauty onsen and has received high praise from both onsen experts and social media.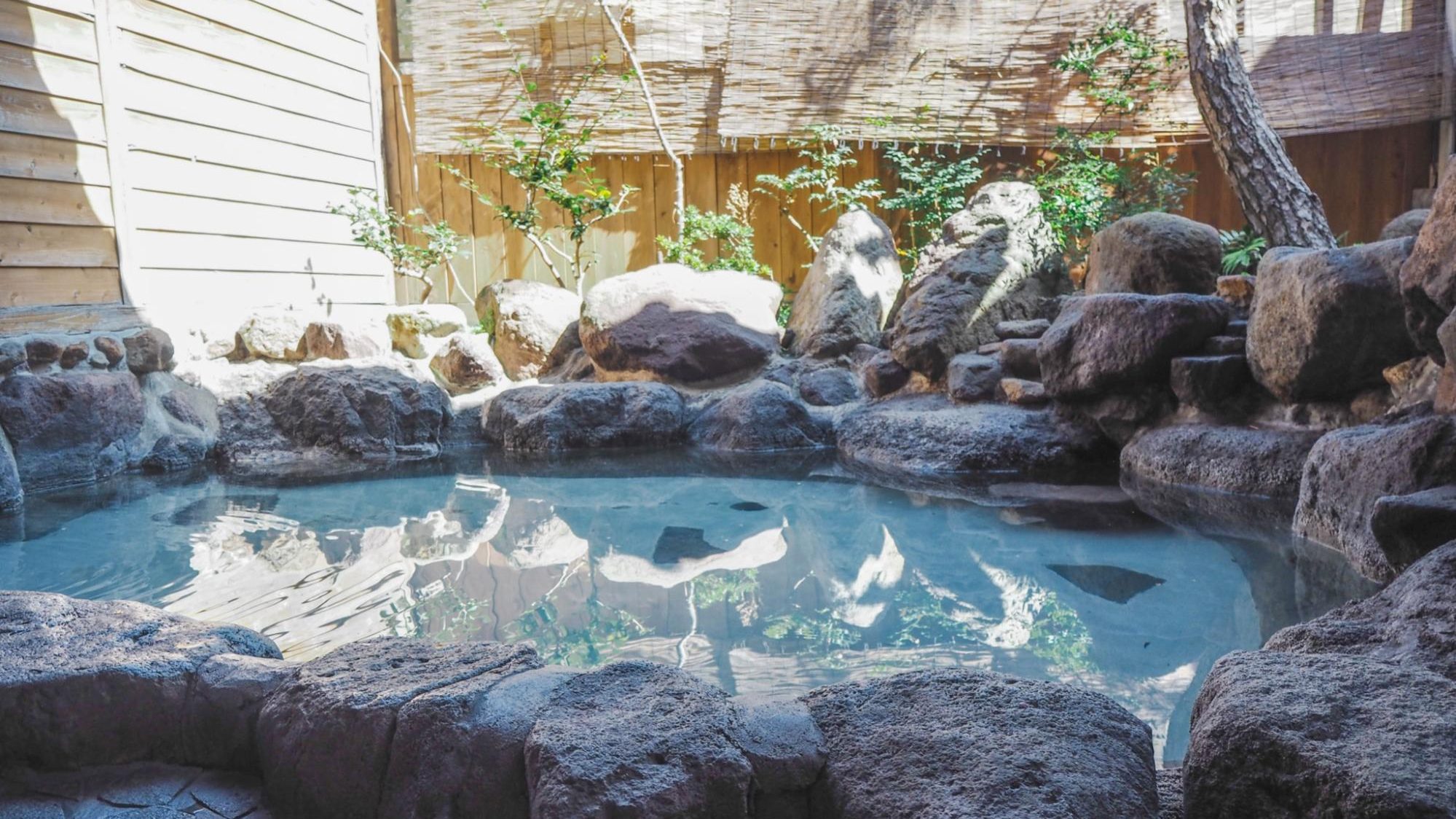 Water that feels like lotion
These days Hozanso is a small inn consisting of a big public bath separated by gender, two private family baths, two private open-air baths, and two private bedrock baths. The open-air baths both have a beautiful tropical-inspired interior and are big enough to host multiple people at once. The gorgeous blue water mixed with the green garden is truly a treat for the eyes. Here you can enjoy the fresh air while giving your skin a well-needed treatment!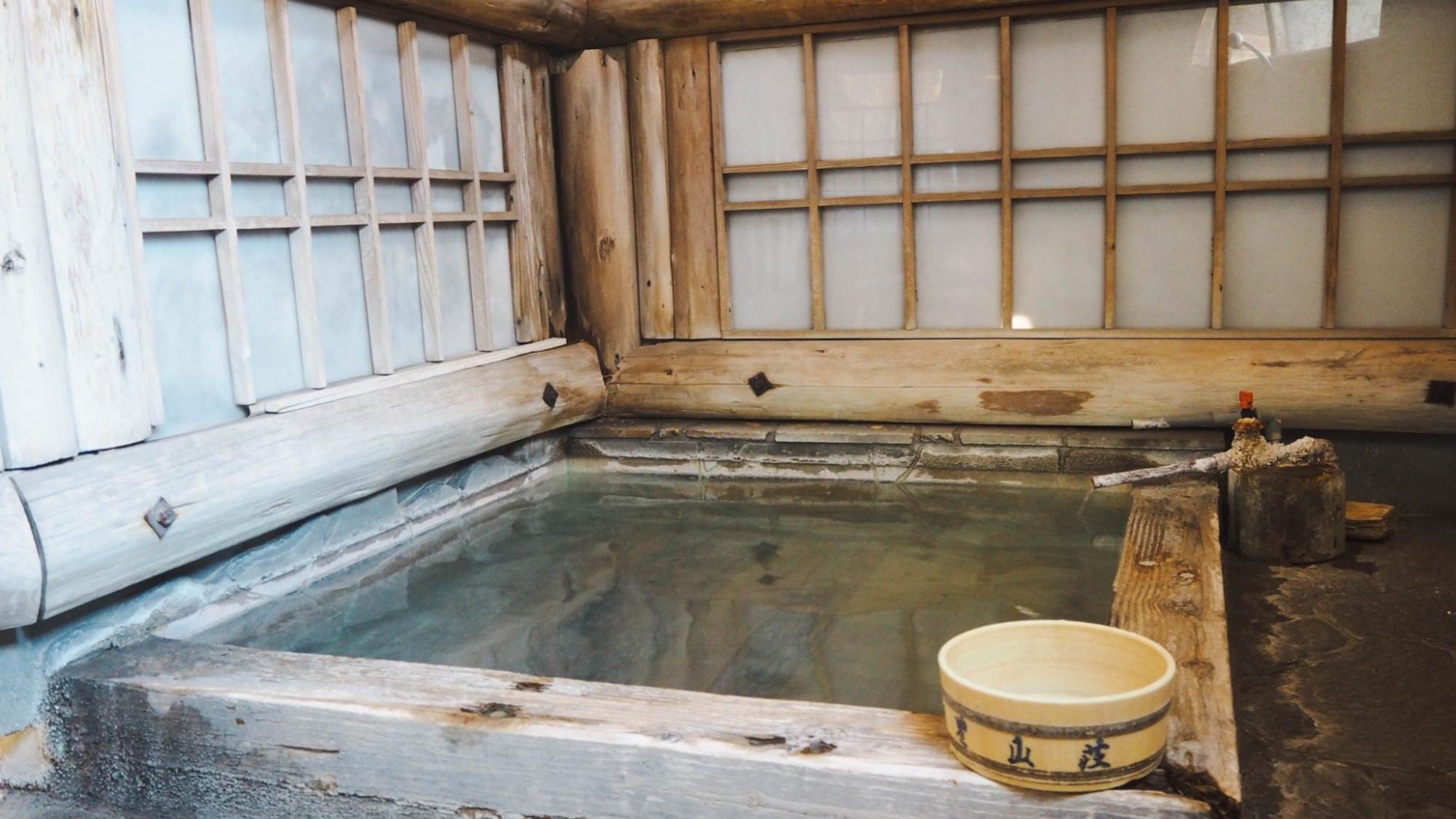 Both of the family baths are on the smaller side, being able to room around two to three people at a time. Despite being smaller, the high ceiling in the family bath recreates the open-space feeling you get in the open-air bath.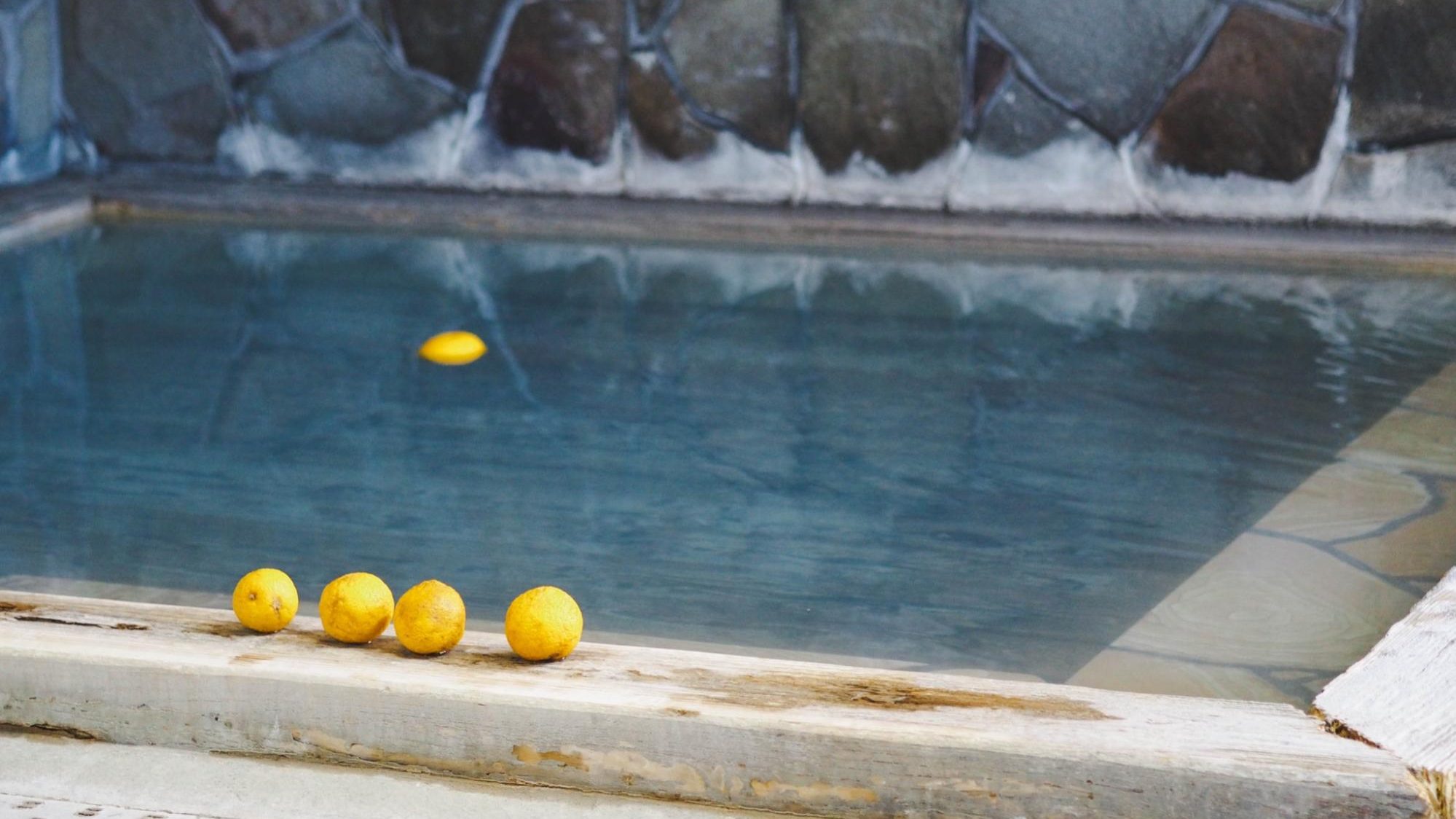 If you prefer a bigger bath, you could always visit the public hot spring made of wood. When getting in you will notice the water's smooth consistency, owing to its unique Alkaline sulfur component. You will leave the water with your skin feeling refreshed and smooth. If you decide to try the public bath there are also citrus fruits available to put into the bath, creating a wonderful and relaxing smell filling the room.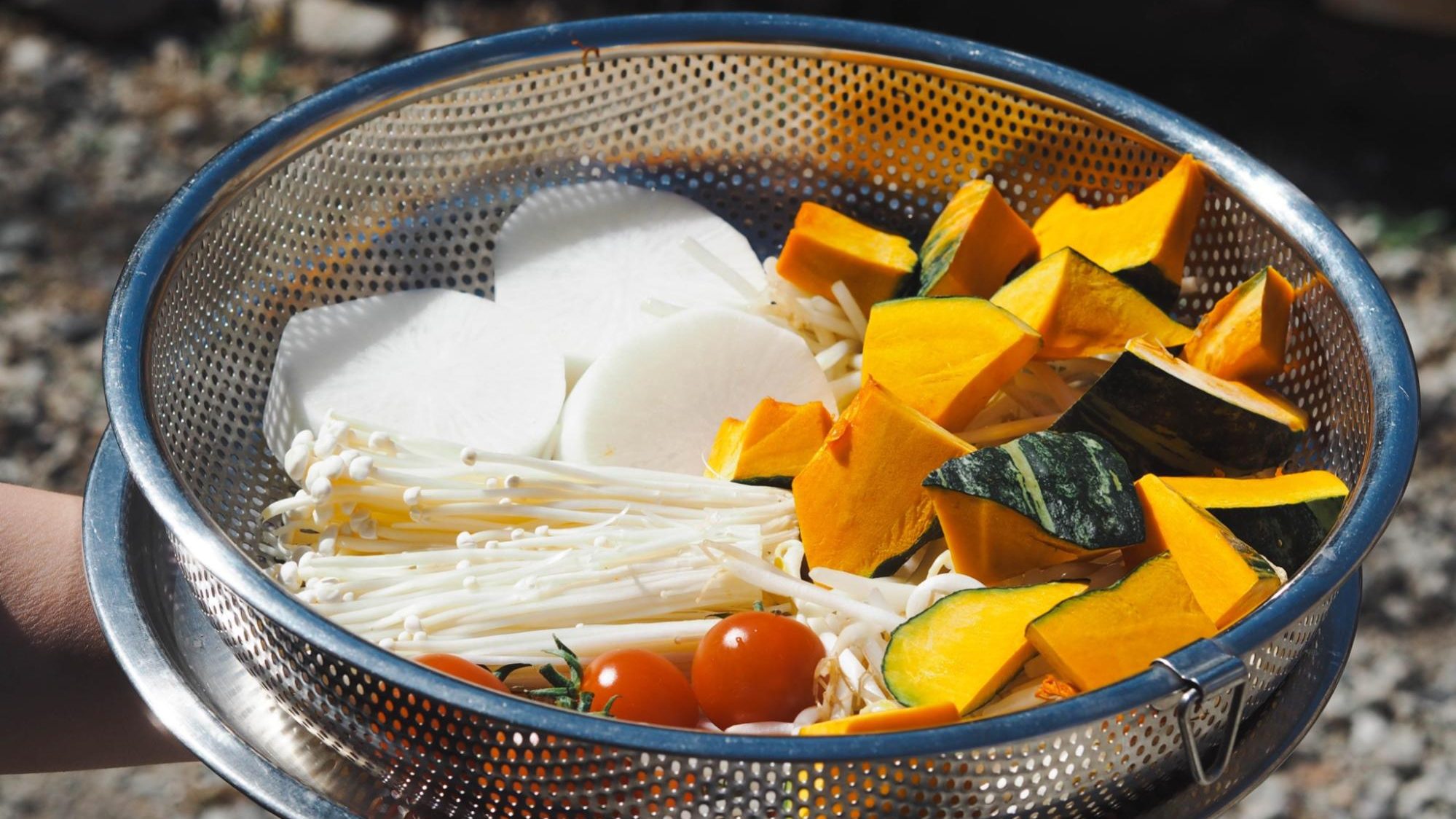 Try onsen-steamed food
At Hozanso you can enjoy jigoku mushi, a local cooking method where steam from the hot spring is used to cook food such as eggs and vegetables. In the backyard you will find three cooking spots called "jigokugama" in which you can place your food and let it steam.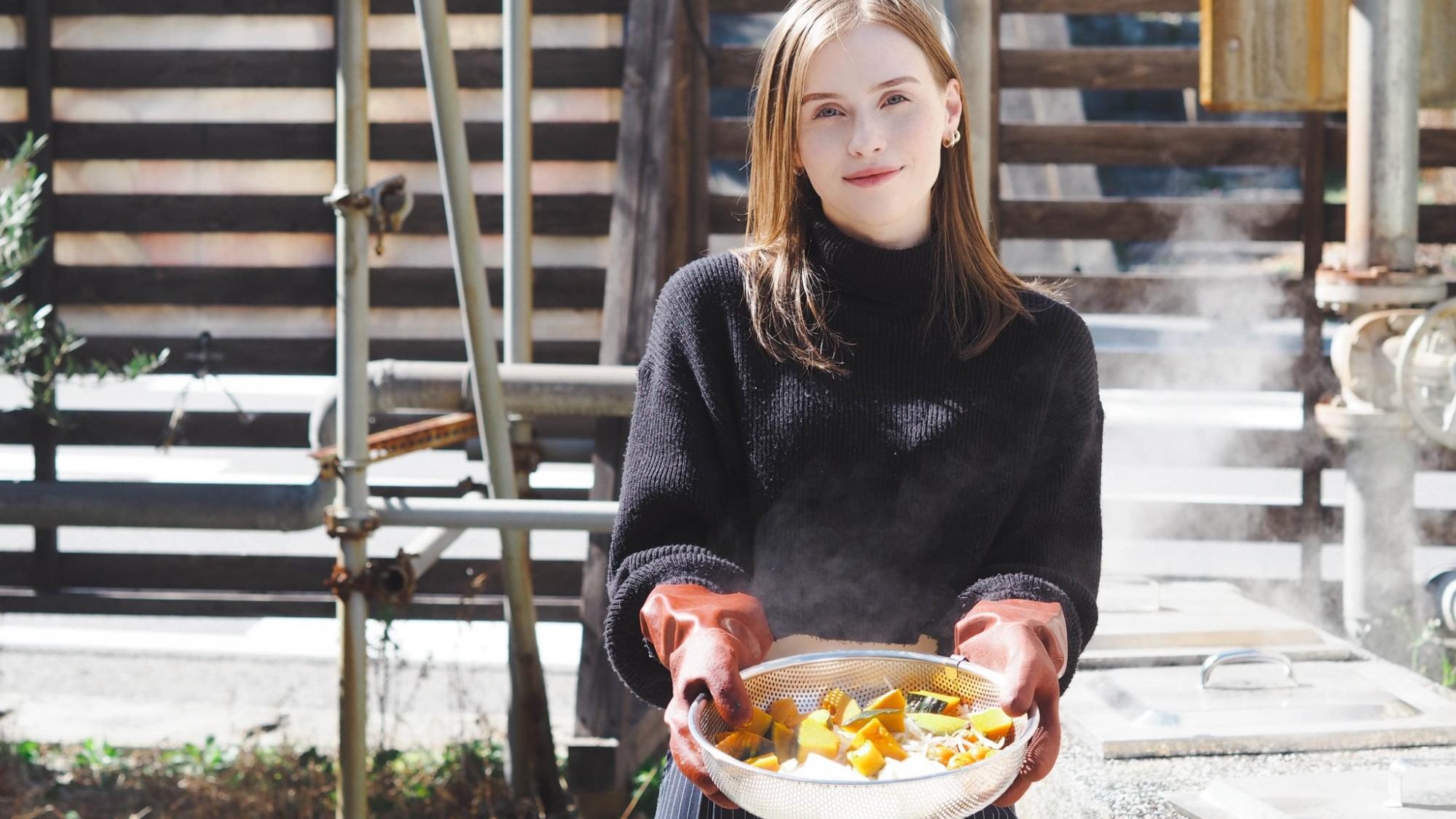 You have to bring your own food, but the inn will provide you with everything from seasoning to draining baskets and gloves. Vegetables, eggs and meat are especially tasty when steamed! jigoku mushi is famous for its delicious mineral taste which is picked up from the hot spring steam, so give it a try when visiting Hozanso!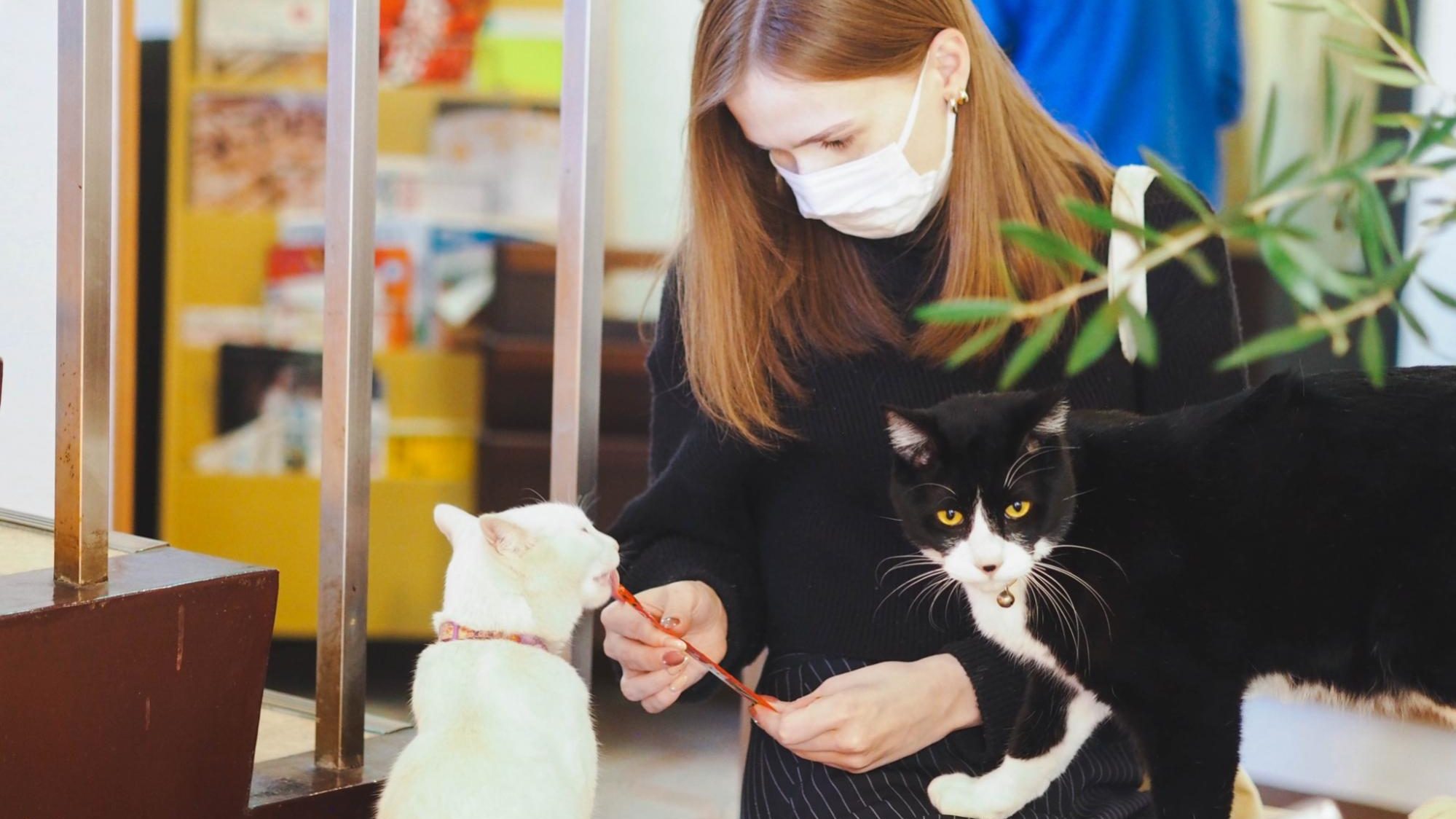 Meet the faces of Hozanso
When you visit Hozanso, meeting the faces of the inn is a must! Living in the inn are three adorable cats going by the name, Fuku, Ten and Mai. These cats have become experts on welcoming the inn's guests and making sure they have a wonderful stay. In addition to being on the lookout for mice, the cats job also consists of keeping the guests company! Make sure to say hello and pet them before leaving!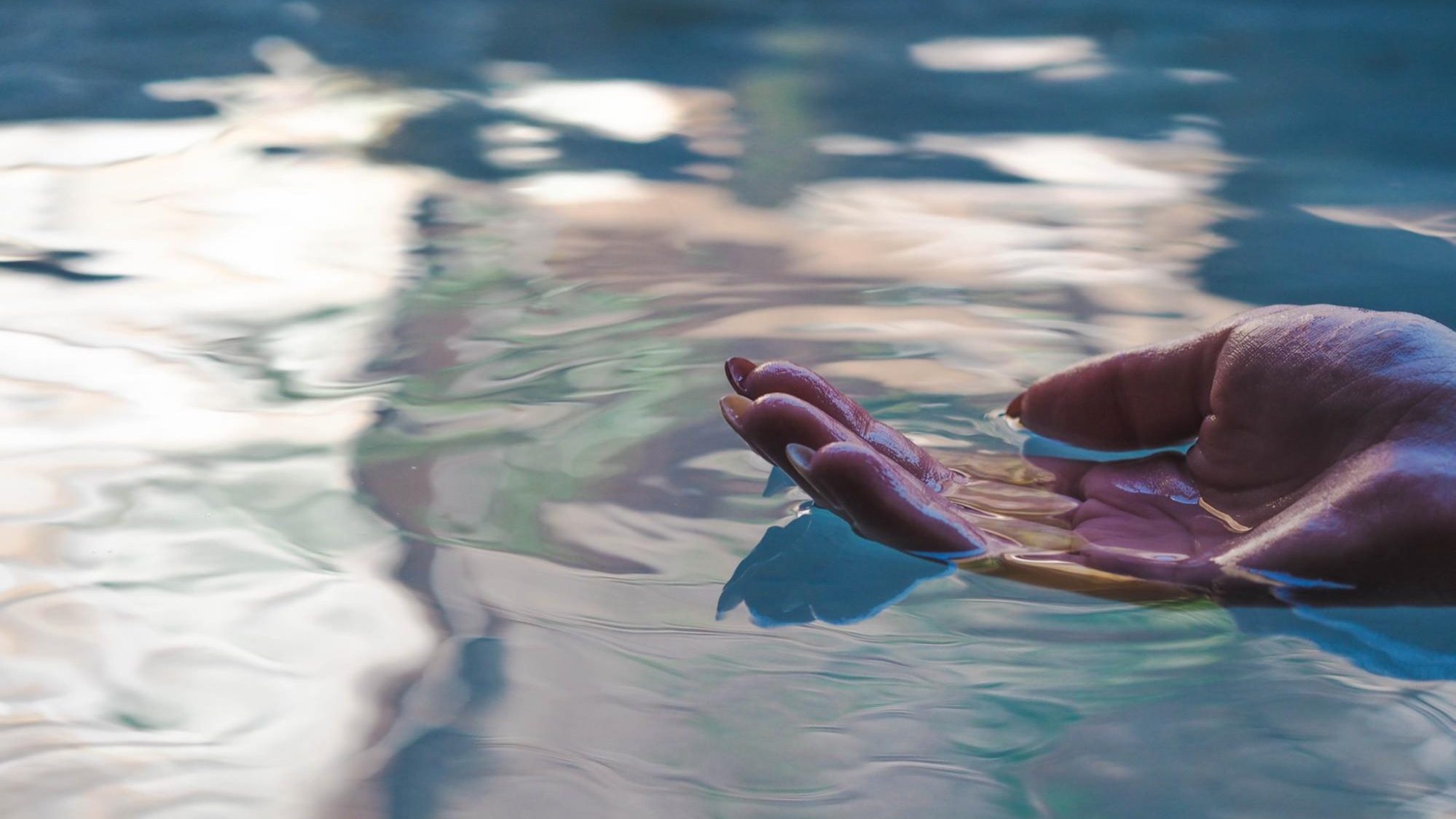 A place for the bucket list
Hozanso is an unique inn with a rich history of beautifying and treating skin. The rare spring water that is used here is unlike any other onsens you will find in Beppu. If the charming cats, the skin-treating water and the interesting history of Hozanso isn't enough to convince you, I don't know what will! Make sure to put Hozanso on your bucket list when planning your trip to Beppu!
Basic Info
Open : 13:00~18:00
Public onsen : 400 yen for public onsen (200 yen for children)
Private onsen (up to three people) : Starting from 1300 yen for inside private onsen, 1800 yen for outside private onsen
Onsen and steamed food : Price start from 1300 yen
EnjoyOnsen