Hyotan Onsen is known as one of Beppu's top hot spring establishments. Indeed, this hot spring possesses a peaceful atmosphere surrounded by nature, while offering one of the most varied and deep onsen experiences.

However, that is not the only reason this place is special. More than anything, we consider Hyotan Onsen one of the most welcoming places to all visitors thanks to its long established policies and its current owner Jin Tanaka.

How to get to Beppu where Hyotan Onsen is located.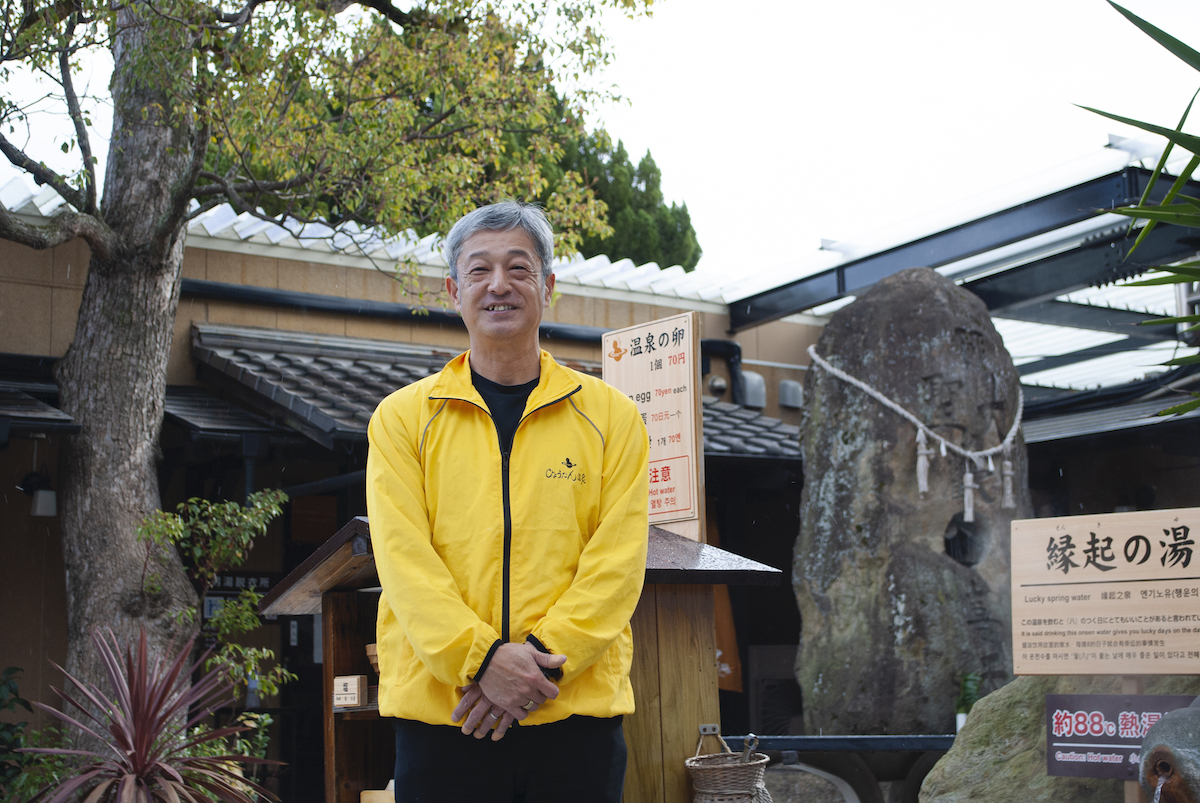 History of Hyotan Onsen
Hyotan's story begins in the Edo Period with Tanaka san's great grandfather, Junsaku. Though still an adolescent, Junsaku journeyed to Osaka in search of work at the age of 12. The determined boy soon became a successful businessman, and after many business endeavors, finally became owner of Japan's #1 propeller company.

Junsaku's wife, Matsu, was often ill and attempted to relieve her symptoms by bathing in the public baths Osaka. When her symptoms did not improve, she heard of Beppu's Kannawa Mushiyu, (an onsen steam bath) and made the trip by boat from Osaka to Beppu for onsen healing. (You can read more about onsen healing here). After this hot spring steam bath, her health improved. She would continue to return for healing many times until finally her husband decided to retire and move to Beppu.

When searching for land, they noticed a paddy where the rice seemed to grow quicker. They realized there must be hot springs surging underneath they bought the land and began to dig. Onsen water flowed and the family allowed other residents to use their onsen freely. Visitors begged to pay for the pleasure and that is when Hyotan Onsen was officially established in 1922.
Tanaka san's Philosophy
The onsen was passed down from generation to generation until Tanaka san came to inherit Hyotan.

Since then, he has expanded his business. More than making money, however, Tanaka san is concerned about helping others and supporting his community. Instead of downsizing, he grew Hyotan and pays more taxes to Beppu City. Tanaka san emphasizes it is thanks to these taxes that citizens can live, especially now in the time of coronavirus. He also regularly invites the city's blood donation van to use Hyotan's parking lot (which he also expanded to fit more guests).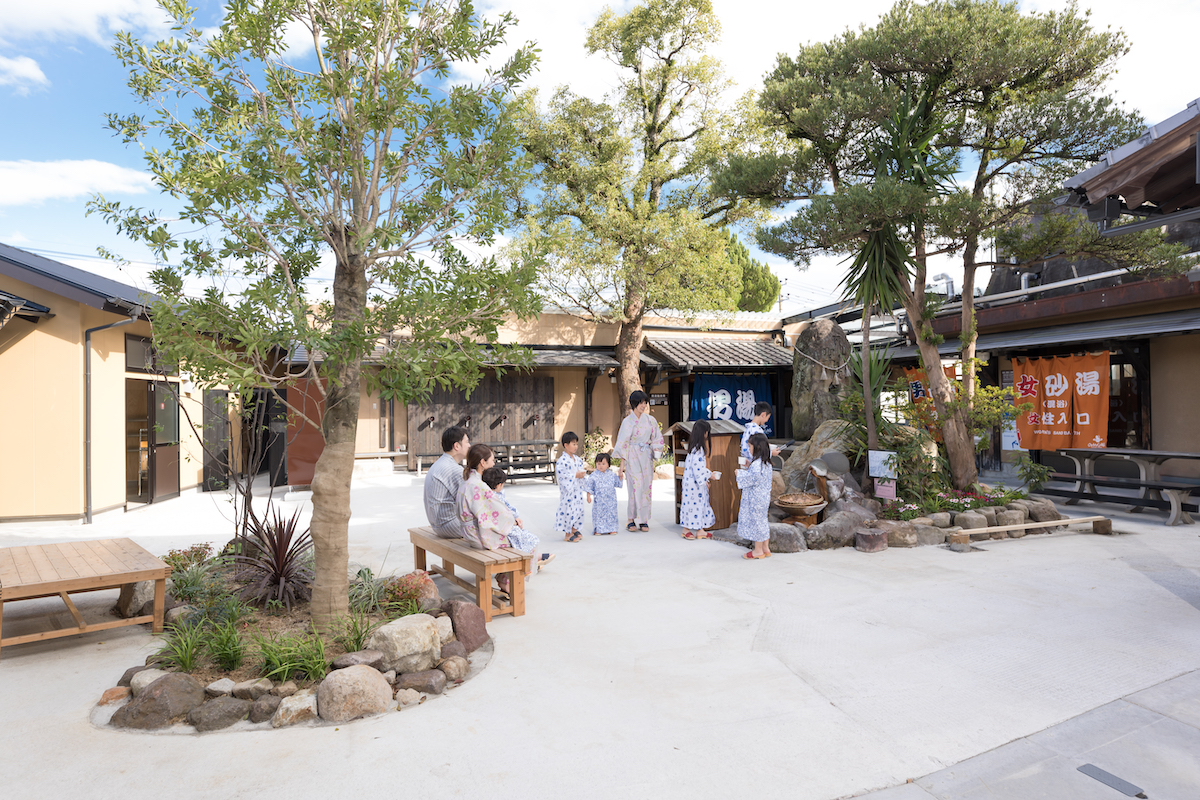 Hyotan Onsen is also well-known among tourists from abroad.

His words to foreign visitors?
"Please enjoy the ever changing, unchanged Hyotan Onsen."

There are those who criticize Tanaka san for allowing tattooed guests to enter the public bath and making special accommodations so any and all may use the facilities. To those naysayers he calmly suggests, "You are free to visit other onsen."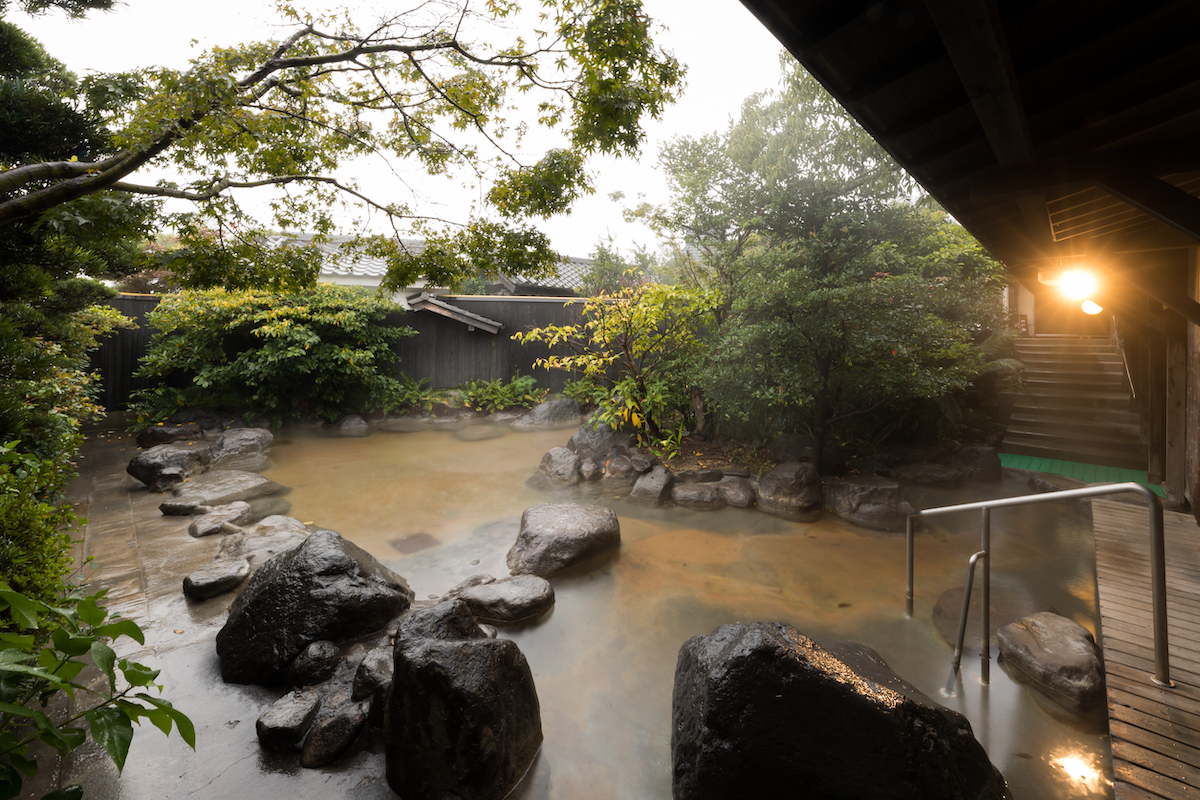 Onsen Is A Gift
When I asked Tanaka san what onsen means to him, he responded with an interesting answer. Of course onsen is what he sells, but it is also a gift from his ancestors that will be passed to his offspring.

"I believe I am borrowing from the next generation. So, I must return it to my successor in proper order." And his philosophy for the future of Hyotan rests on this position. He is preparing his business to achieve what the next generation is aiming for.

"It's like giving a Christmas present. I want to give them something that will make them happy."

It's just like Tanaka san, always thinking of making things easier for others.

Next time, we will take a look at what policies Hyotan has enacted to make sure people from all walks in life can enjoy onsen equally.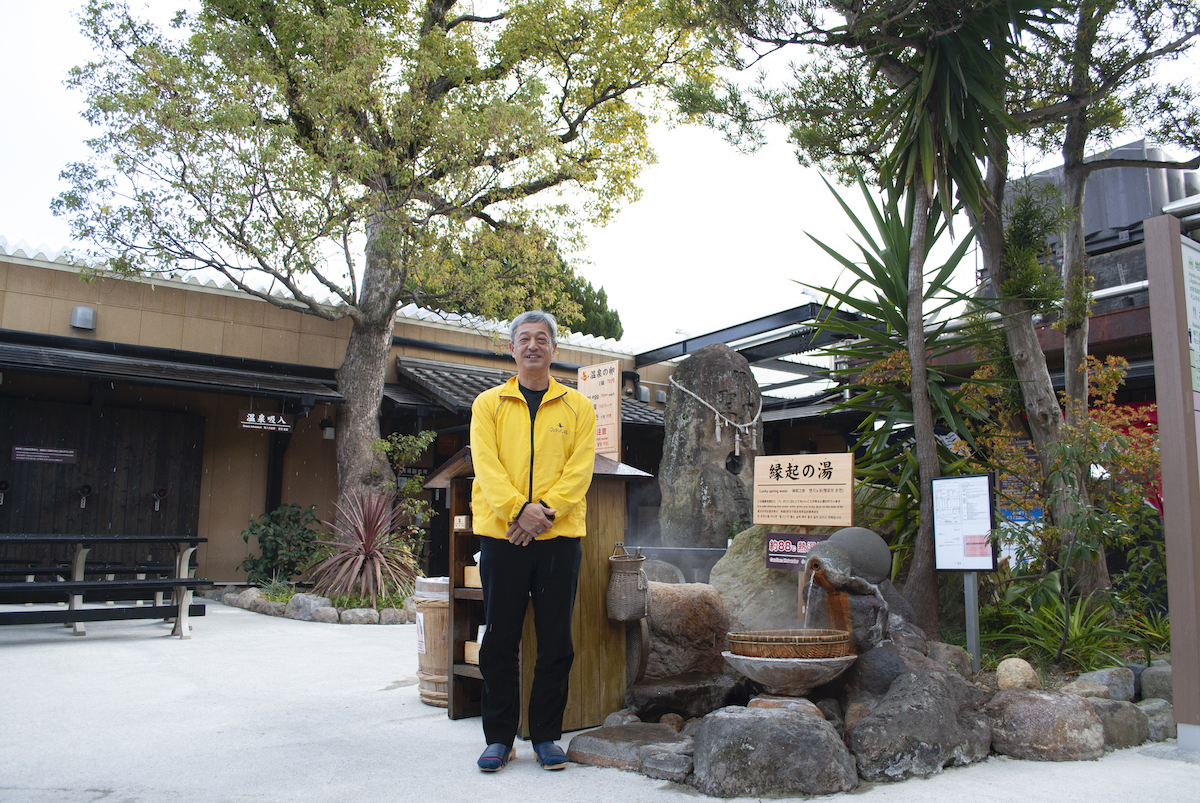 Basic Info
OPEN; 9:00~01:00
FEE: public bath entry 780 yen, sand bath 380, private bath 2150
TATTOO: Allowed
WEBSITE: https://www.hyotan-onsen.com/english/index.html
EnjoyOnsen