Hyotan Onsen is a bathing hot spring (onsen) that is truly representative of Beppu, Oita, as it has earned the highest rank of 3 stars from the Michelin Tour Guide ranking. Accordingly, this facility ranks nationally for its beauty and quality of onsen water.
Hyotan Onsen Has Variety
At the variety rich Hyotan Onsen you can enjoy a wide range of hot springs. You can slowly bathe in outdoor baths, rock baths, hinoki baths, as well as hot spring steam steaming rooms, and a bath in which water flows from above like a waterfall. Being able to enjoy this wide variety of hot springs in one place, even within Japan, is quite rare.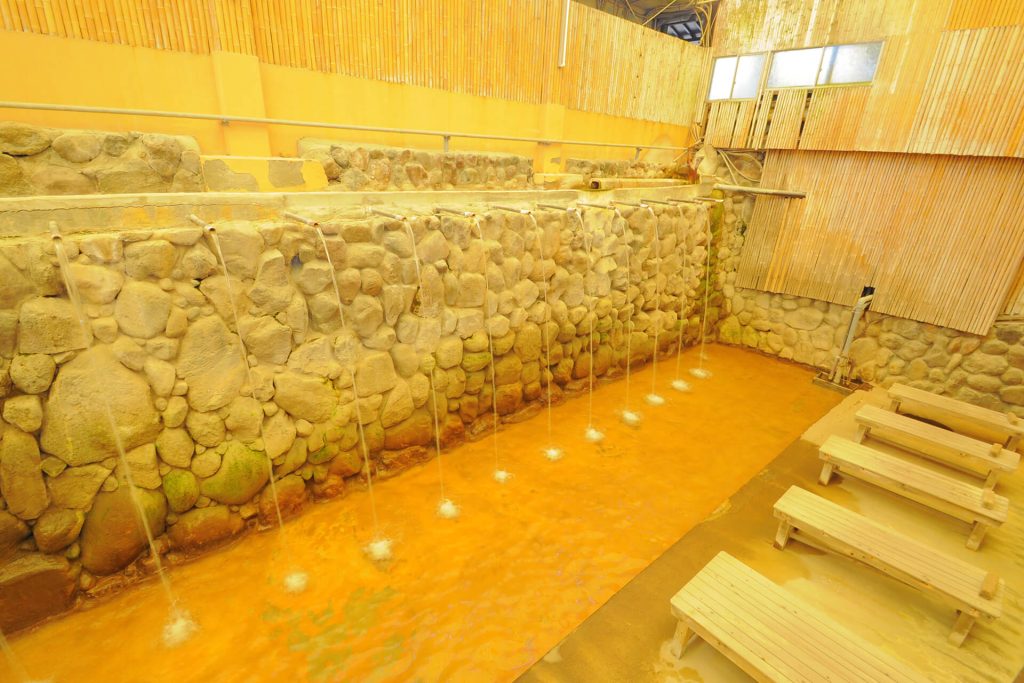 Hyotan Onsen's Waters Are Great For Your Skin!
Hyotan Onsen has alkaline waters. If you first bathe in the nearby Myoban Yunosato Onsen, its acidic waters clean the sebum and dirt from the skin, meaning that if you then bathe at Hyotan Onsen, the moisturizing ingredients of its alkaline waters are able to better penetrate the skin, assisting in the smoothing and purification of skin. By all means, give the combination of Myoban Yunosato and Hyotan Onsen a go!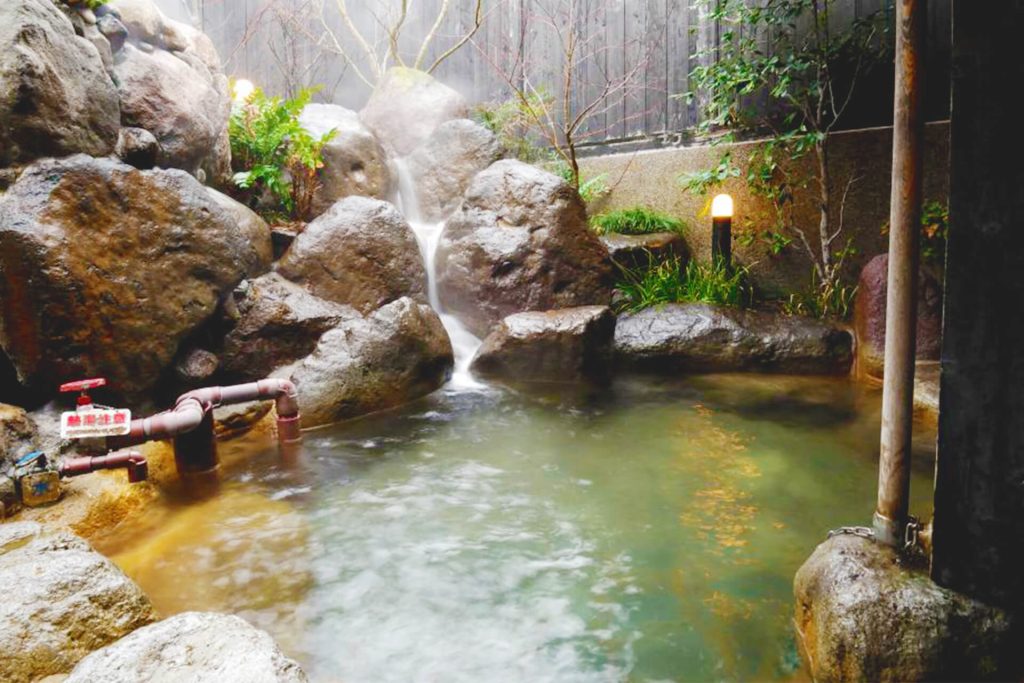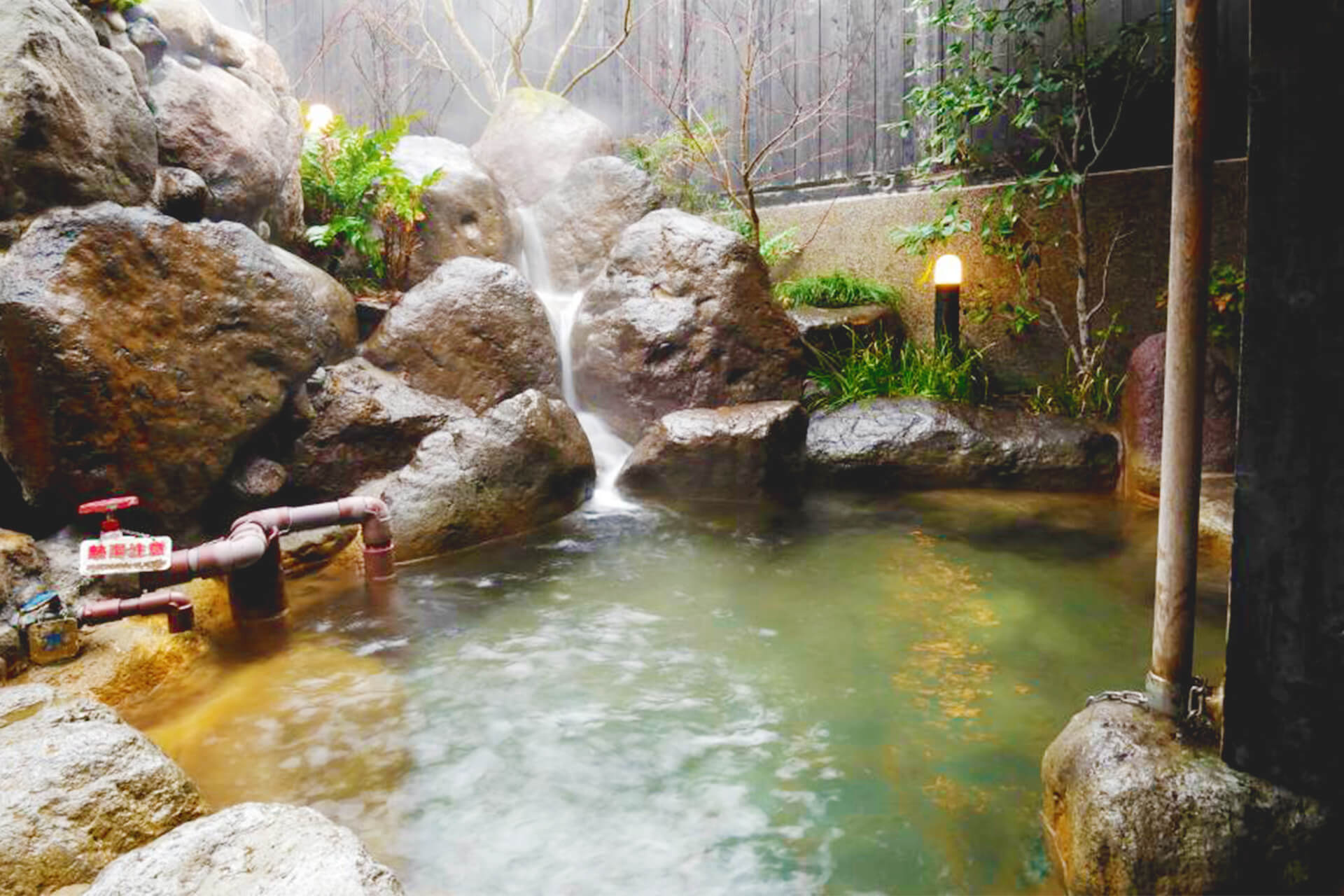 Onsen Gourmet Foods
You can enjoy cooking using hot spring steam. This facility even has a place where you can cook your own ingredients! We especially recommend the chicken tempura- "toriten." When steamed before being fried, toriten is exquisite.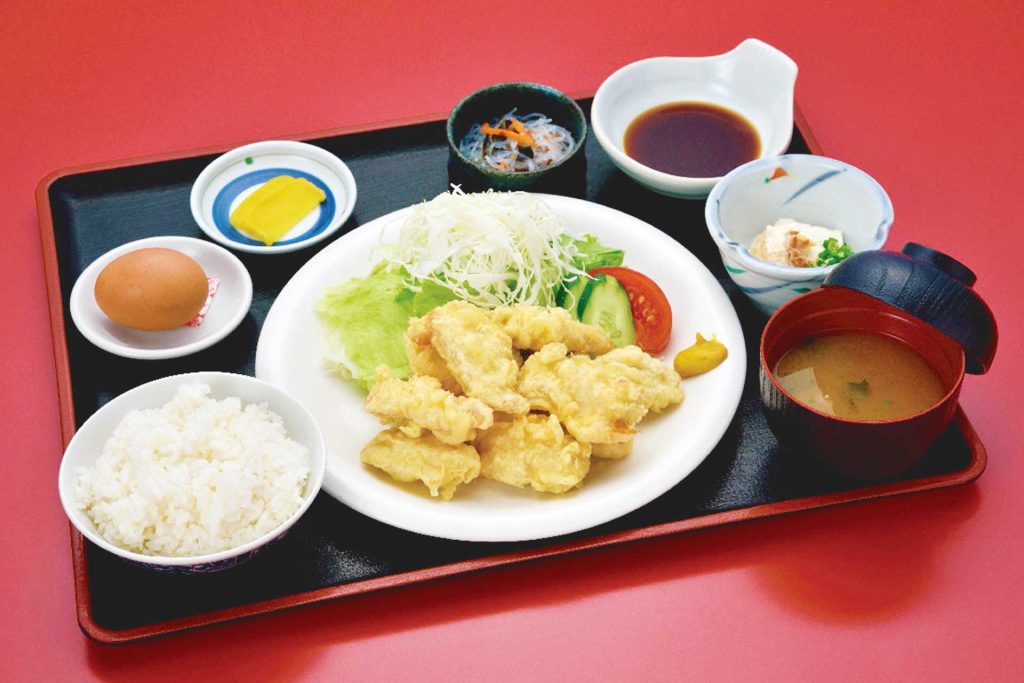 Basic Info
OPEN:9:00-25:00
FEE:(9:00-20:00) Adult 780 YEN, Middle School Student 340 YEN, Elementary School Student 220 YEN
(After 20:00)Adult 580 YEN, Middle School Student 180 YEN, Elementary School Student 120 YEN
TATTOO: Allowed
If you want to know how to go from Beppu Station to Hyotan Onsen, you can always visit or contact Wander Compass Beppu.
EnjoyOnsen