If you're traveling to Beppu or just a new student in town, you might not have the extra money to splurge on visiting high-end onsens. Onsen has traditionally been used as a bathing facility and doesn't have to be something expensive, so rest assured you can still take a relaxing bath without breaking the bank. In this article we will cover two onsen that are both great visiting spots and budget-friendly!
Shibaseki Onsen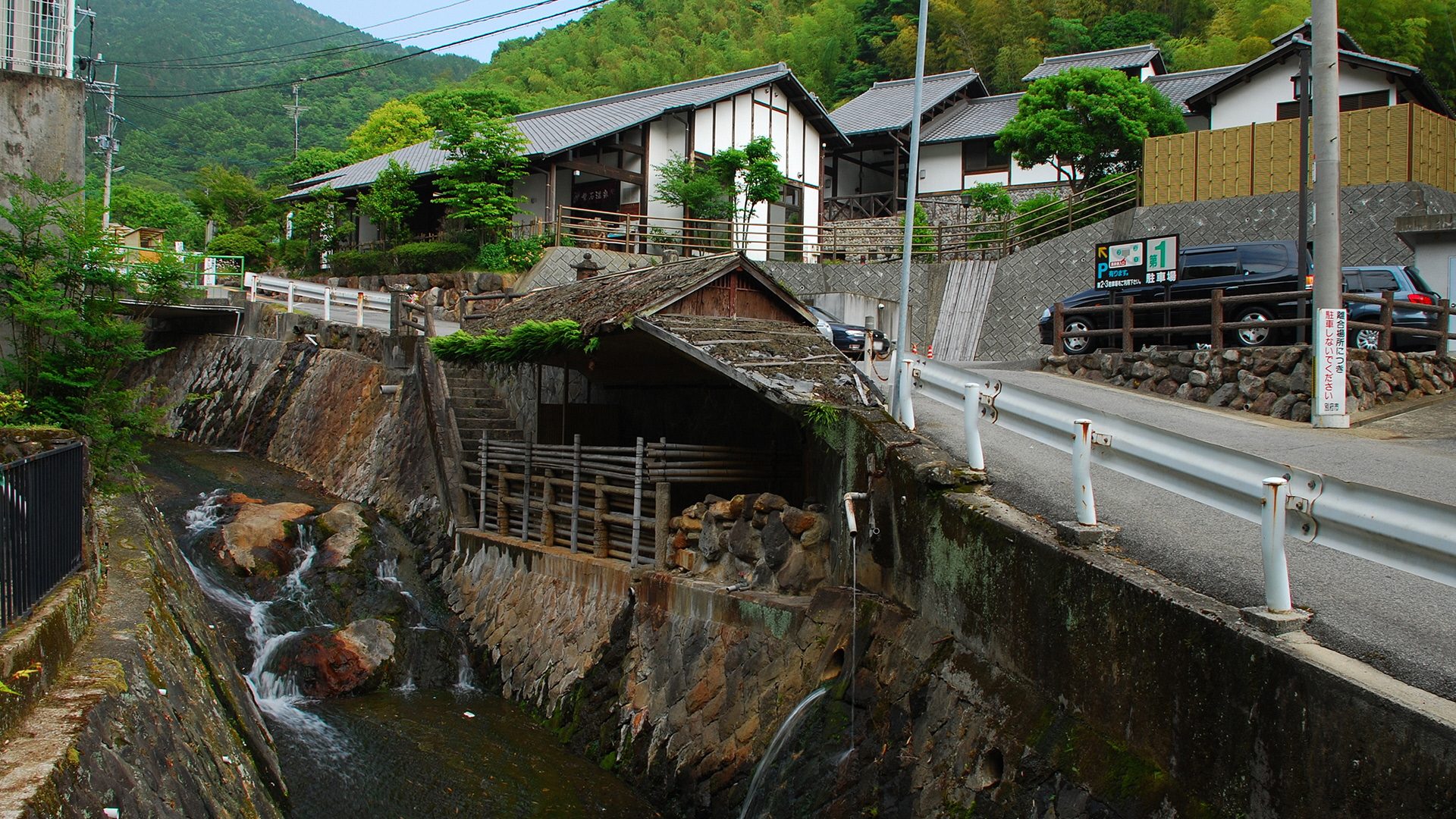 Shibaseki onsen is a designated National health hot spring resort in the outskirts of Beppu.
Located 35 minutes away from Beppu station by bus, and far away from the sound of people and traffic, Shibaseki onsen offers a chic and relaxing getaway from everyday life. The hot spring water at Shibaseki has a long history of having therapeutic abilities, and is said to have been visited by emperors such as Emperor Goreisen and Emperor Daigo over a thousand years ago.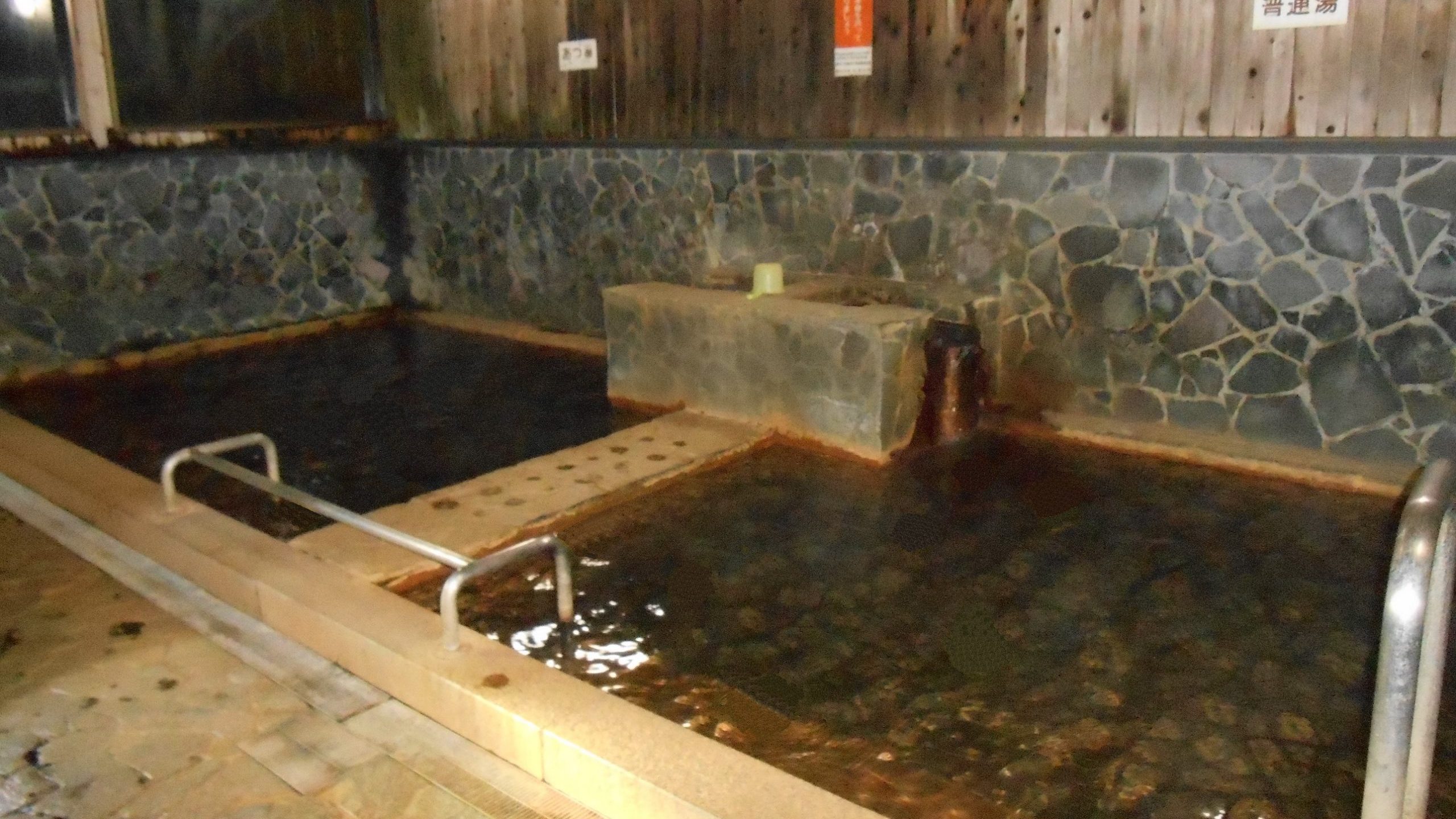 The reception has a calming charm that is hard to miss. It's quite popular with the older locals, and you will notice a lot of them come in during the day. Take note that the onsen is closed between 14:00 to 15:00 for cleaning, and remember to bring your own towel and toiletries as it's not included in the onsens entrance fee. But don't fret if you don't have any of these at hand, you can easily buy what you need in the reception!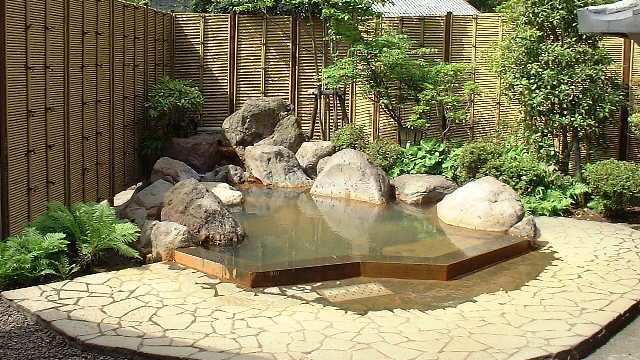 For 300 yen you get access to an inside bath, open-air bath and a steam bath! The inside bath consists of two seperate sides with different temperatures; hot and lukewarm. The hot side is quite warm, so be careful if you're new to onsens! When you go outside, the first thing you will notice is the forest towering over you, separating you from the city. Here you can enjoy the fresh air as you sit in the warm and comfortable open-air bath. Next to the open-air bath you can find the steam bath that is sure to heal any built up stress and muscle ache. If you're looking for a cheaper option for your family vacation, they also offer a newly-added family bath you can try!
Basic info:
OPEN: 07:00AM to 20:00PM
FEE: 300 yen
LOCATION:
Shibaseki Onsen(Google map)
Kaimonji onsen
If you're looking for something closer to downtown, then you should give Kaimonji onsen a visit! Located only five minutes away from Beppu station by foot, Kaimonji onsen is a place loved not only by locals but also by travelers coming to experience the hot spring culture in Beppu. The onsen was officially approved as a municipal bath in 1936, but has since been renovated in 2010.
Though the Kaimonji onsen is mostly used by the locals for daily baths, it's very traveler-friendly! We recommend giving Kaimonji Onsen a visit if you want to interact with the locals while having an authentic Japanese bath house experience. If you have tattoos, you'll also be happy to hear that they also allow people with tattoos to enjoy the onsen as well!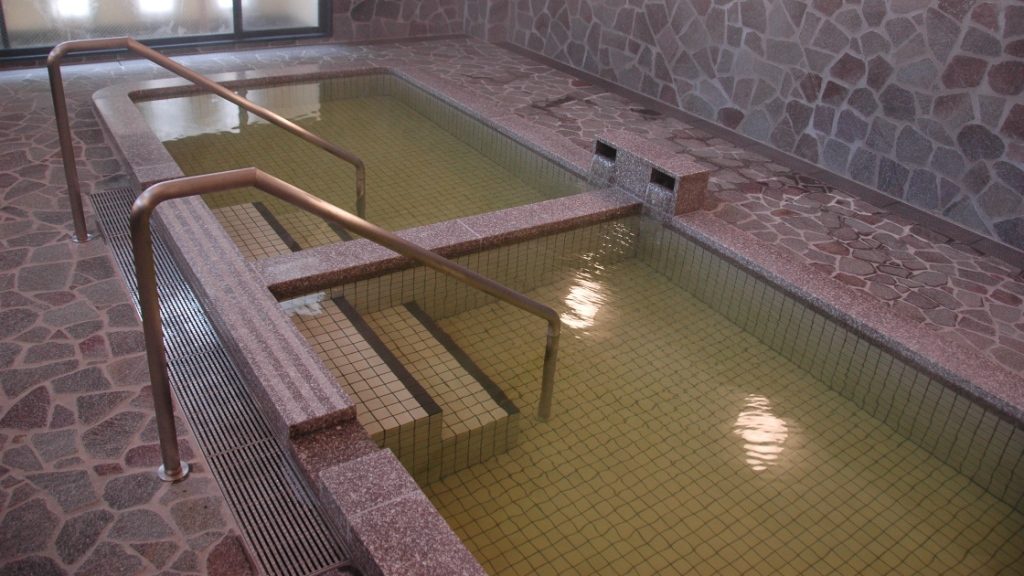 When you walk into the onsen area, you'll notice that there's one big bath separated by a small barrier. One side has lukewarm water while the other side has warm water. It's a good place to start if you are new to onsen and not used to the warm onsen water. Kaimonji onsen is a sodium-hydrogen carbonate spring and has many great health benefits such as helping with muscle stiffness and pain, stress and fatigue. The water is just about deep enough to cover your shoulders, and you will leave the onsen with every muscle in your body feeling lighter and more relaxed than when you came in!
Basic info:
OPEN: 6:30AM to 10:30PM
FEE: 250 yen
LOCATION:
Onsens are for everyone
Both the onsens are great visiting spots, proving that a cheaper onsen doesn't necessarily lower the quality of your bath. After reading this article we hope that you feel more confident that there's a lot of great and cheap onsen options in Beppu that won't leave you with an empty wallet. Onsen is supposed to be enjoyed by everyone, so don't worry you can still get a luxurious experience without having to spend a lot of money! Make sure to stop by Kaimonji onsen and Shibaseki onsen on your next trip to Beppu!
EnjoyOnsen