In this article, we will introduce the real hot spring "Kakujusen" in the mountains of Beppu, the worlds largest hot springs resort in Japan.
If you drive for about 30 minutes by car from Beppu City, a small village appears in the mountain along with the smell of sulfur. A distinctive sight of several rows of straw hut roofs stands out to tell us that this place is a historical spa resort.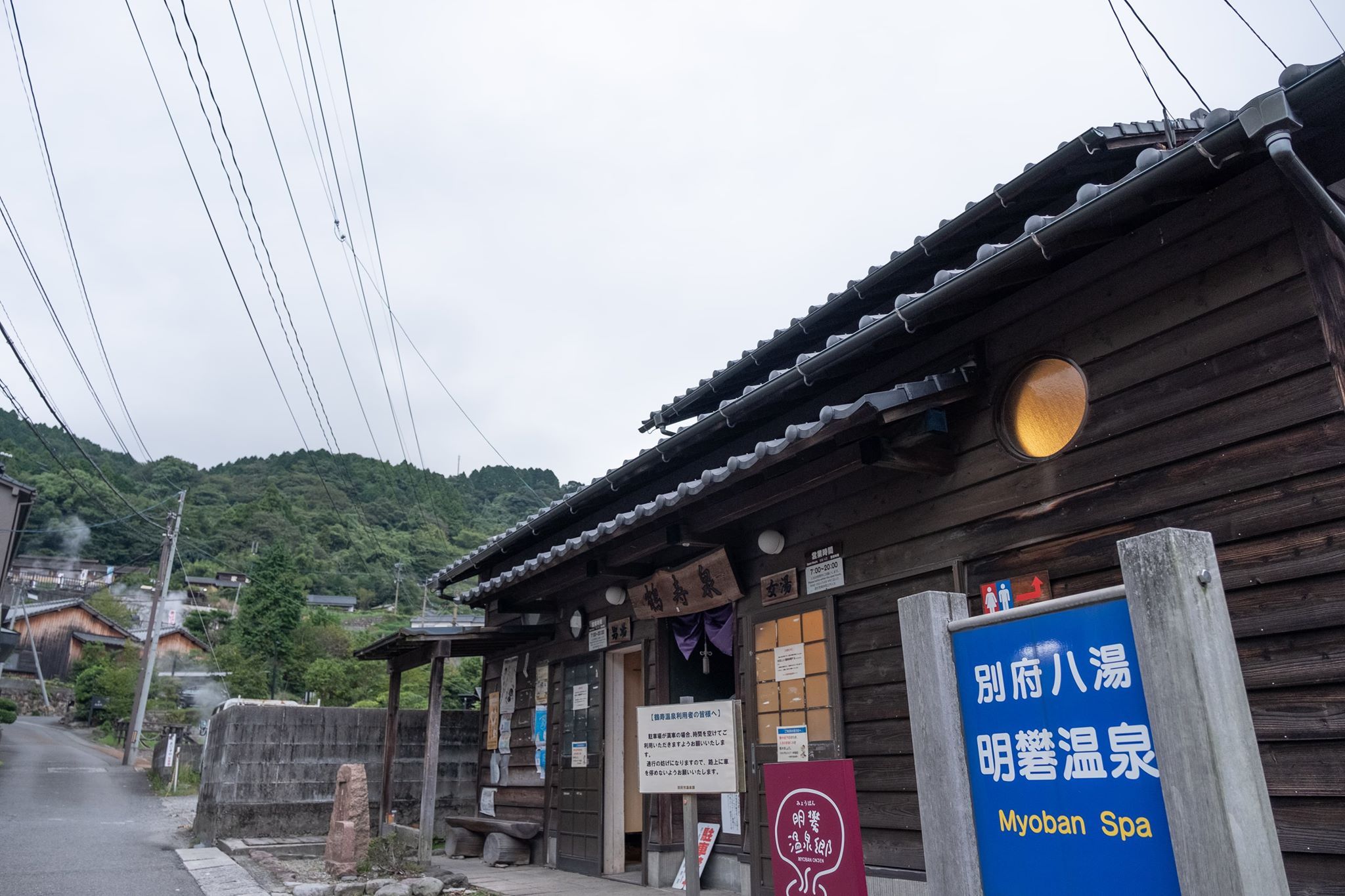 This is Kakujusen, a small wooden hut standing quietly in this place. By the time you are finished reading this, you will be impressed with the depth of these hot springs.
Proof of real hot springs? What is Yu no hana?
As you enter the bathroom with excitement at the scent of sulfur, the atmosphere of the small cabin will make it feel like a secret hot spring. You may hesitate when you see white matter floating in the bathtub, but this is a sign of a true onsen.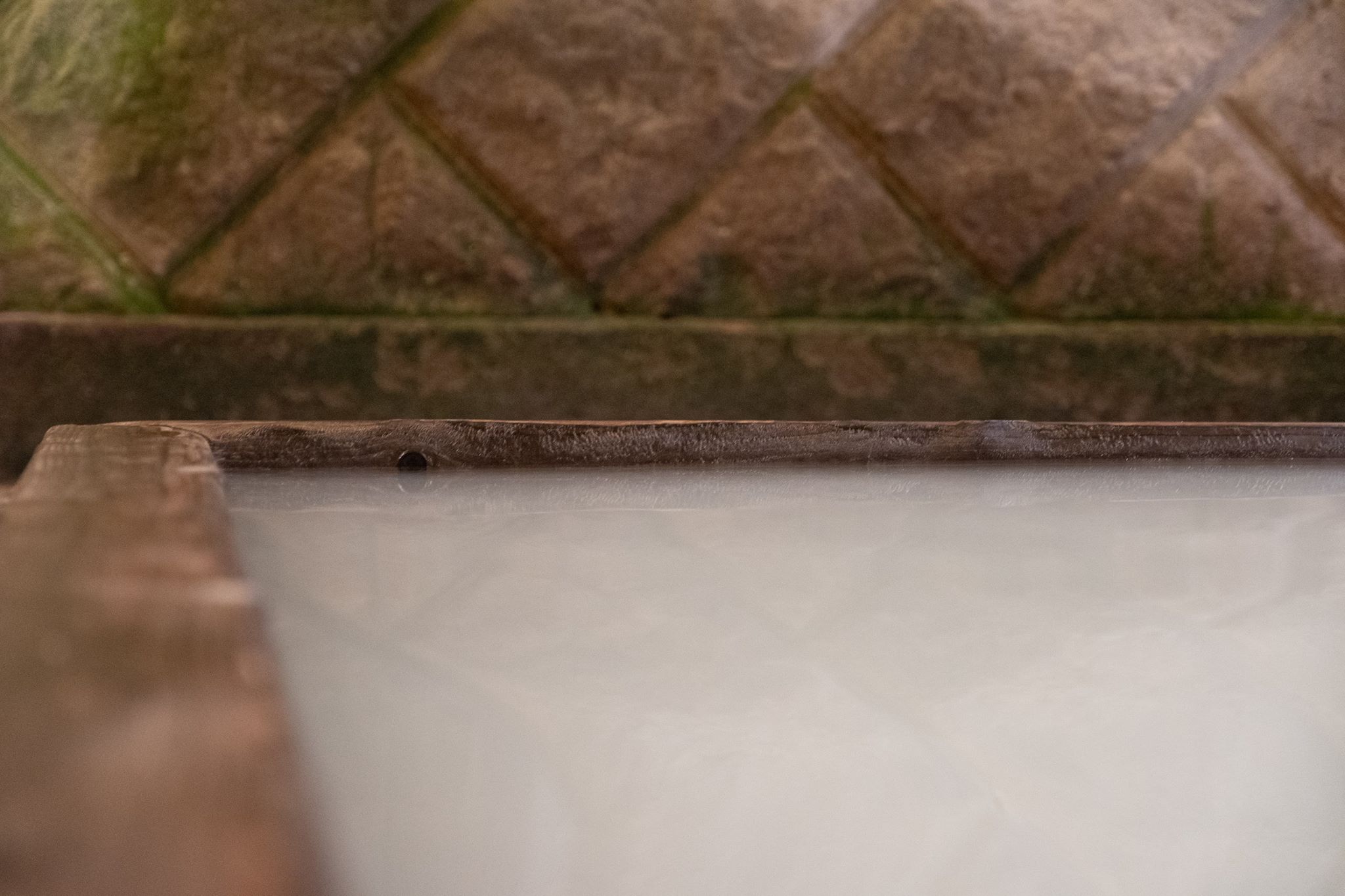 This is a crystal of hot spring ingredients called "yu no hana." It is very difficult for the conditions of an onsen to be correct in order to create the yu no hana, since it is made when hot water is cooled by a chemical reaction with the air. Yu no hana can be seen here because they do not use filtration or circulation from the source, so it is a completely natural hot spring.

The proof that this is a real hot spring also comes from the temperature. Using 100% water from the onsen source means that it cannot be diluted with cooler water. This means that the temperature of the water can change due to a number of factors, such as weather, earthquakes, or just the mood of the hot spring. It makes the earth seem alive.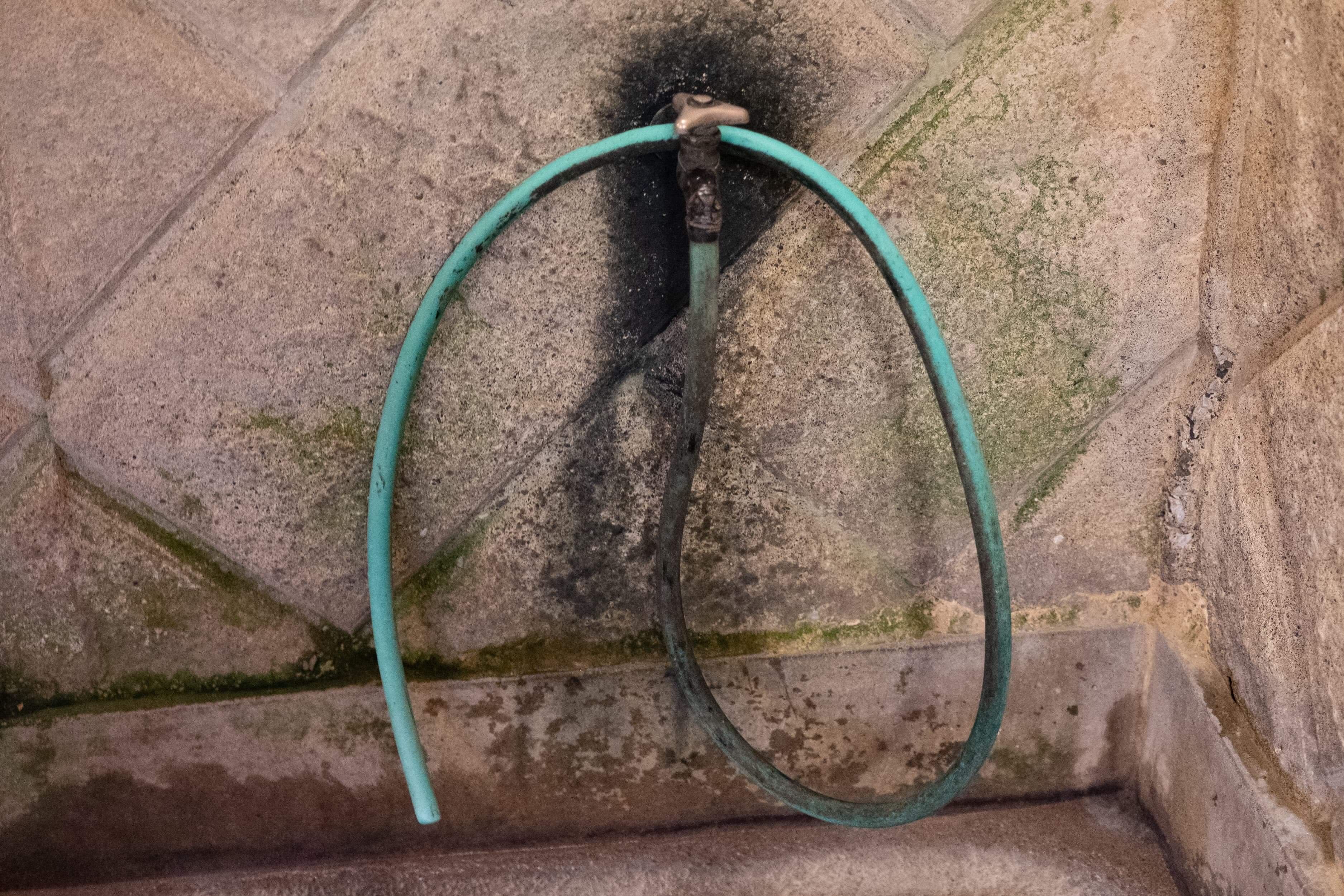 However, if the hot spring is too hot to enter, you should ask before you add water in. In Japanese you would say "mizu wo irete ii desu ka?" If this is too difficult to remember, then you can just gesture at the hose, and they should understand that it is too hot and you want to add water.
The history of yu no hana
There is a deep relationship between the yu no hana and the straw-roofed huts that were the indigenous peoples' homes. In this hut, yu no hana is made using hot spring gas that fills the room.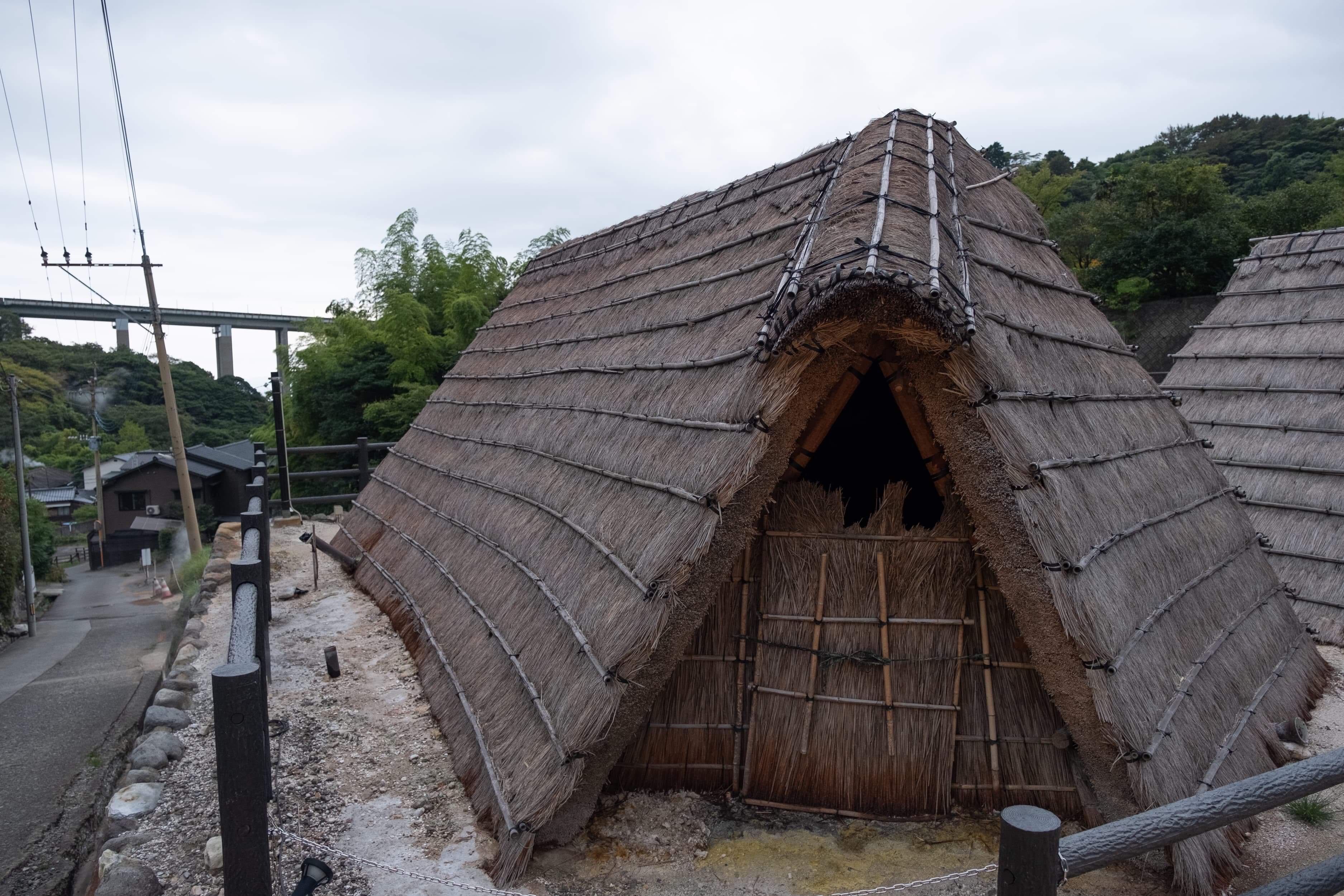 Yu no hana samples are sold as a natural bathing agent that can be used even at home. Yu no hana production in Beppu has been done for about 300 years. In addition, it is designated as a national cultural treasure, thanks to the unique method used to create it. To learn more, please read "Let's Learn More About The Japanese Tradition, "Yunohanagoya."
Free? A Unique Payment System
The onsen is run by Beppu City and its website lists it as free of charge. However, if you were to cool off on the bench outside the onsen, you may see some people put coins into the box at the entrance. That's right. It's a monetary offering. In Japan, you see many shrines and temples that accept these donations. It is said that the significance of making an offering is to show gratitude towards the gods, or perhaps, to throw away your worldly desire in front of Buddha, among other reasons.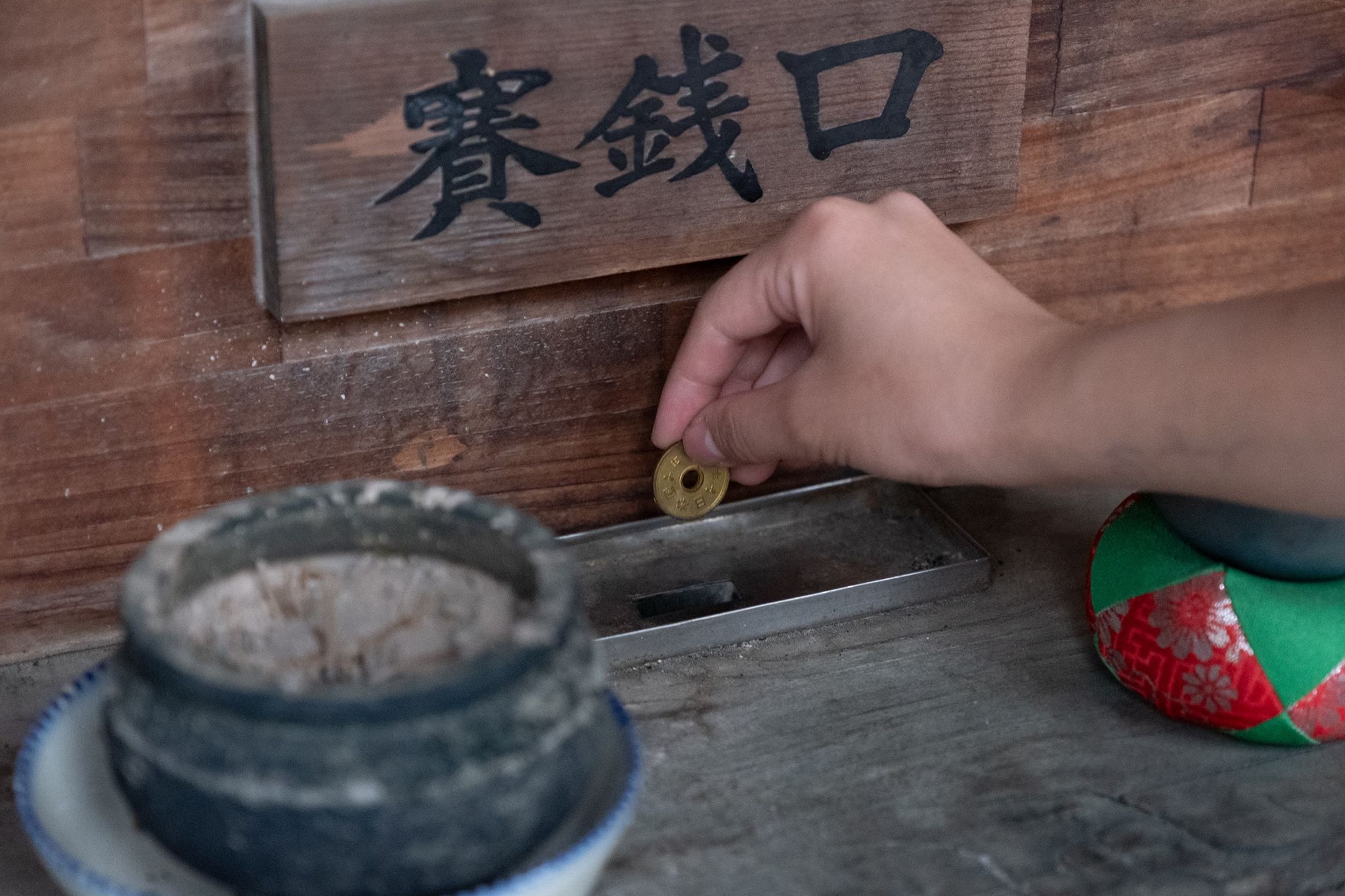 At the entrance there is a Jizo shrine with a saizen box. The Jizo is thought to be a guardian god that protects the area and children. This integrates the hot spring even more with local life.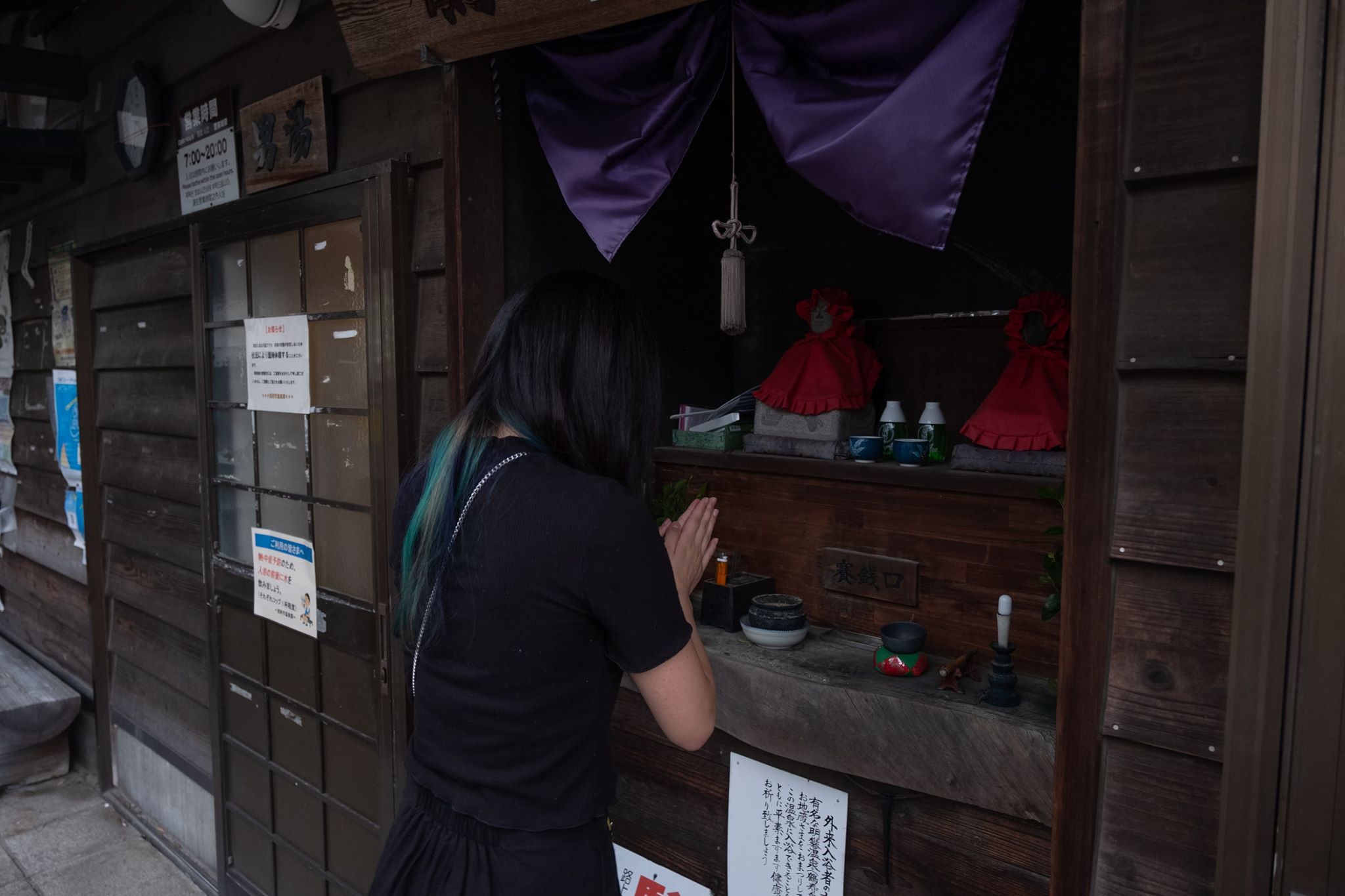 Exciting hot springs?
Those who have read other articles such as Three best effective bathing onsen from this site may be aware, but there are different types of hot spring, each with their own characteristics and effects.

Kakujusen is one of the strongest acidic baths in Japan and is said to have strong antibacterial effects. Therefore, it is said to be effective for skin diseases such as acne and rashes, so the local people will come here to heal such ailments.

However, due to the strength of the acidity, there are some alarming aspects as well. For example, be sure not to get this water in your eyes. Also, when washing your hair, if you use the onsen water, it may get crazy, so be sure to use the water on the wall instead.

Also, it is said that this hot spring is recommended for the summer, as the skin refreshes smoothly. In the winter, if you also go to an onsen in Kannawa, which are moisturizing and help with heat retention, then that is also recommended. Please also read "Three Ways Of Effective Onsen Bathing."
Basic Info
OPEN: 7:00 ~ 20:00
FEE: None (donation)
TATTOO:Allowed
How to get to Beppu, where Kakujusen is located
EnjoyOnsen