In this article, we will introduce the famous Kamiya Onsen of Beppu's hot spring resort in Japan. It is an onsen where you can both drink the water and bathe in it.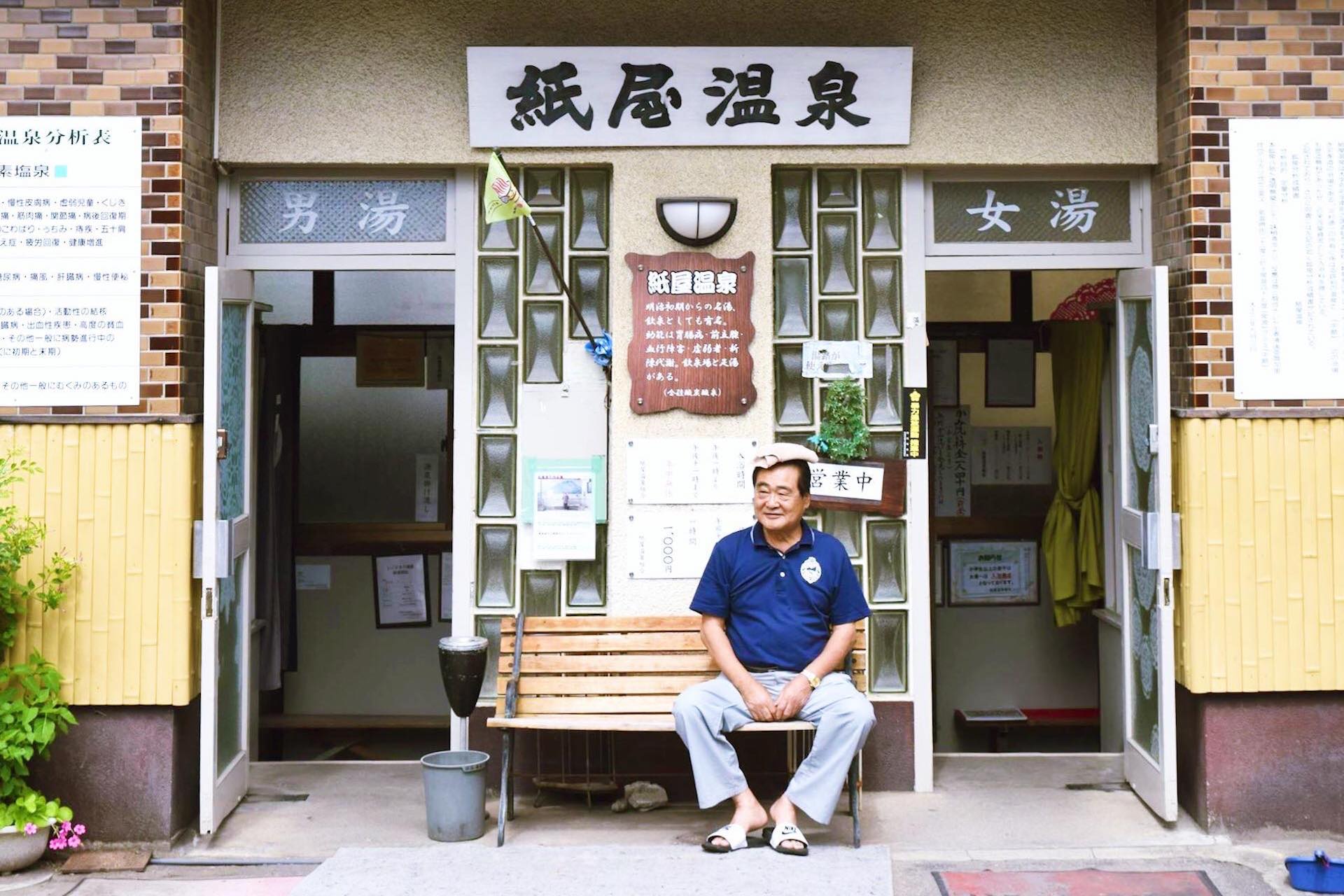 Kamiya Onsen is a famous onsen from the beginning of the Meiji Era and has a history of about 110 years. It has been handed down since being protected by the community, who will take home the hot spring water and drink it, cook rice with it, and just use it in everyday life. In this way, the people still live slightly in the style of the past, and many local people still go daily as it is a hot spring deeply rooted in the area.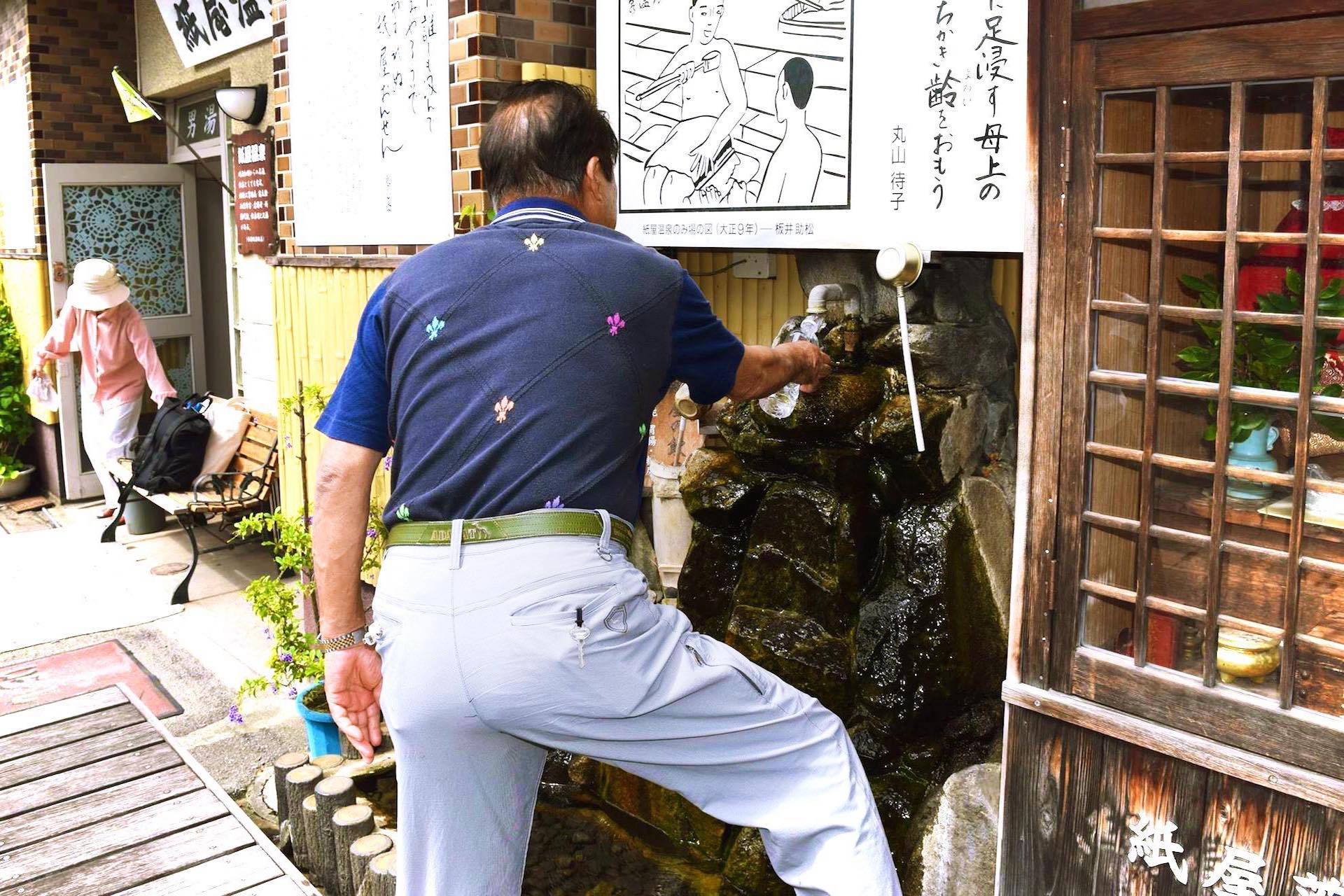 When going through the back alley, you will see Kamiya Onsen. There are four entrances at the north, south, east, and west, so you can enter from any direction. To make things more interesting, enter through one side and leave through a different one just to see where you will end up.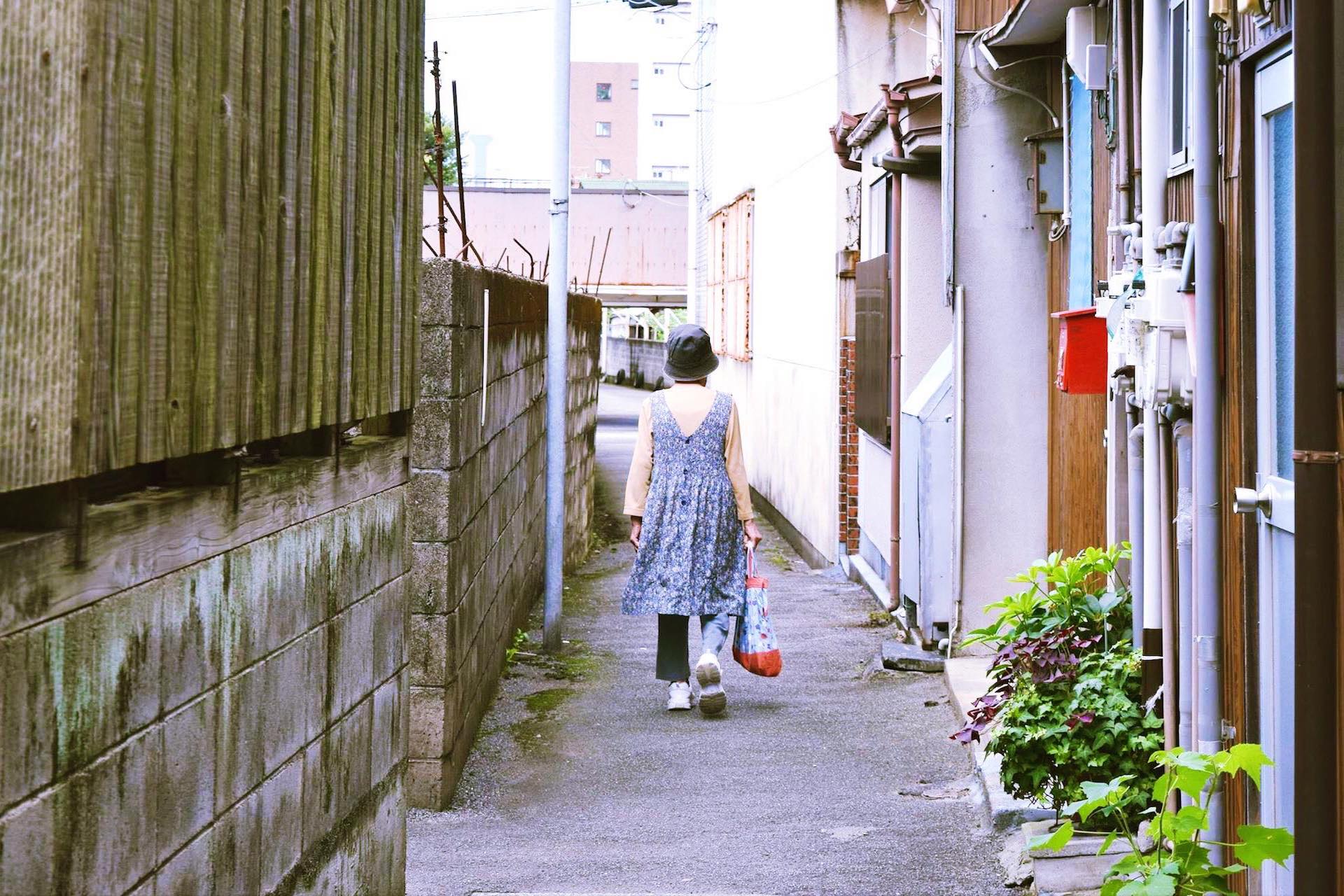 One lover of Kamiya Onsen, Mr. Matsuo
Kamiya Onsen has been carefully watched over by everyone in the area. One person in particulr who thinks this onsen is important is the 100-year-old Mr. Matsuo, who was born and raised in Beppu. He has looked over the onsen for decades with a gentle hand.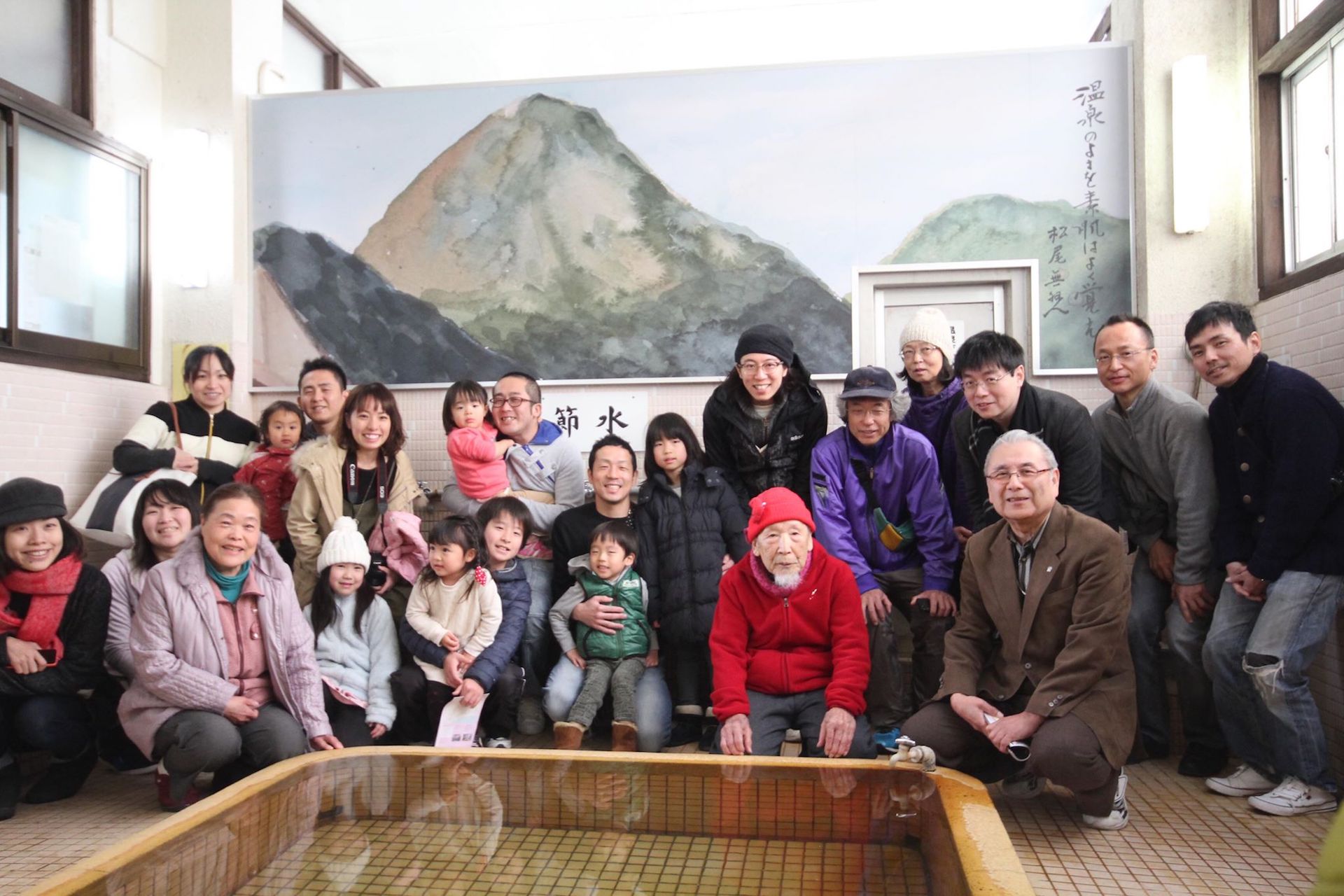 Mr. Matsuo is wearing a red hat and shirt in the middle of this photo. If you are in the Kamiya Onsen area, look out for this hat and you may get to meet him yourself.
The Onsen Town's Treasures of Art
The picture painted by Mr. Matsuo has been turned into the mural. He was an active signboard artist for things such as movies.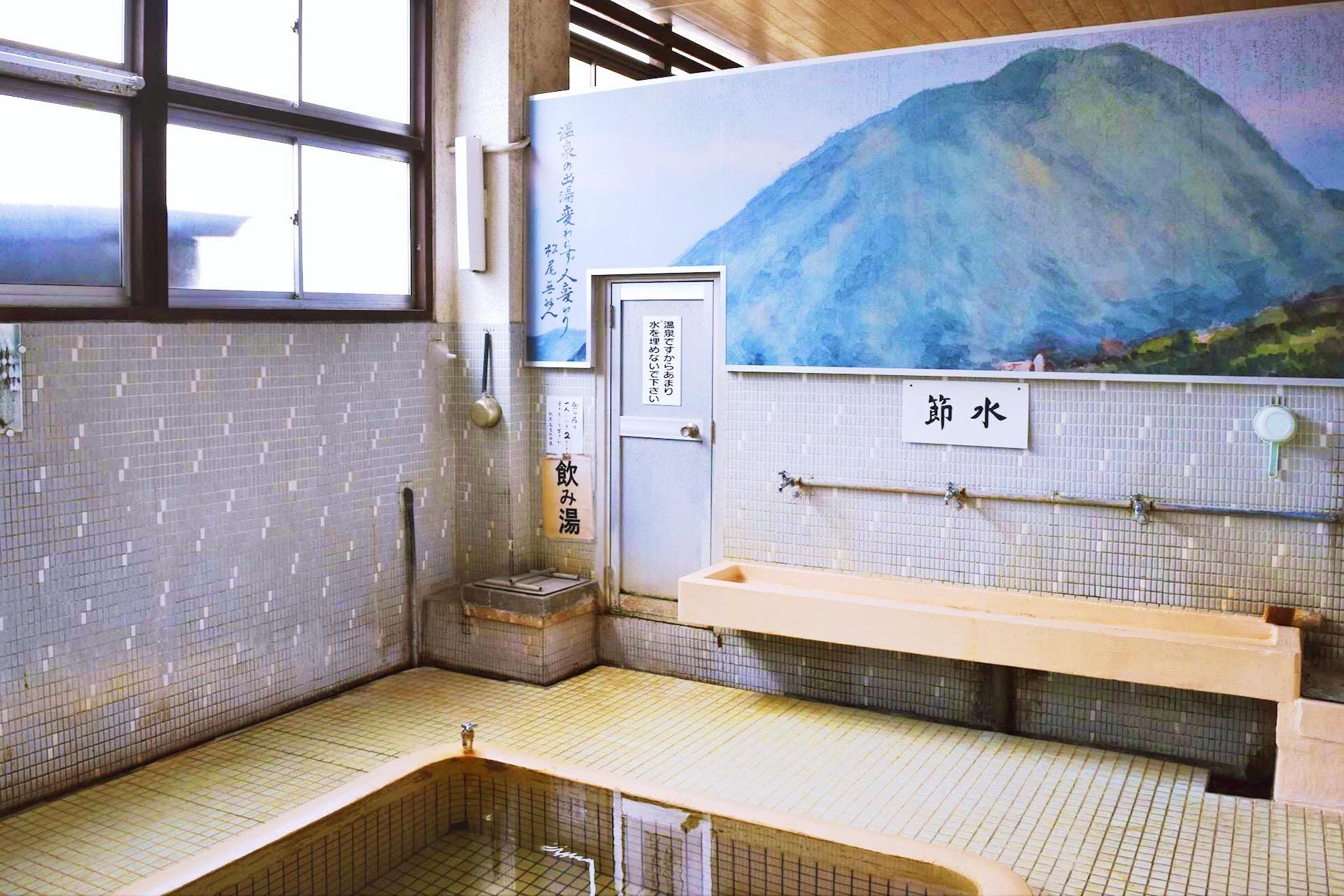 There are watercolor paintings of Mt. Takasaki and Mt. Tsurumi in the men's and women's baths respectively.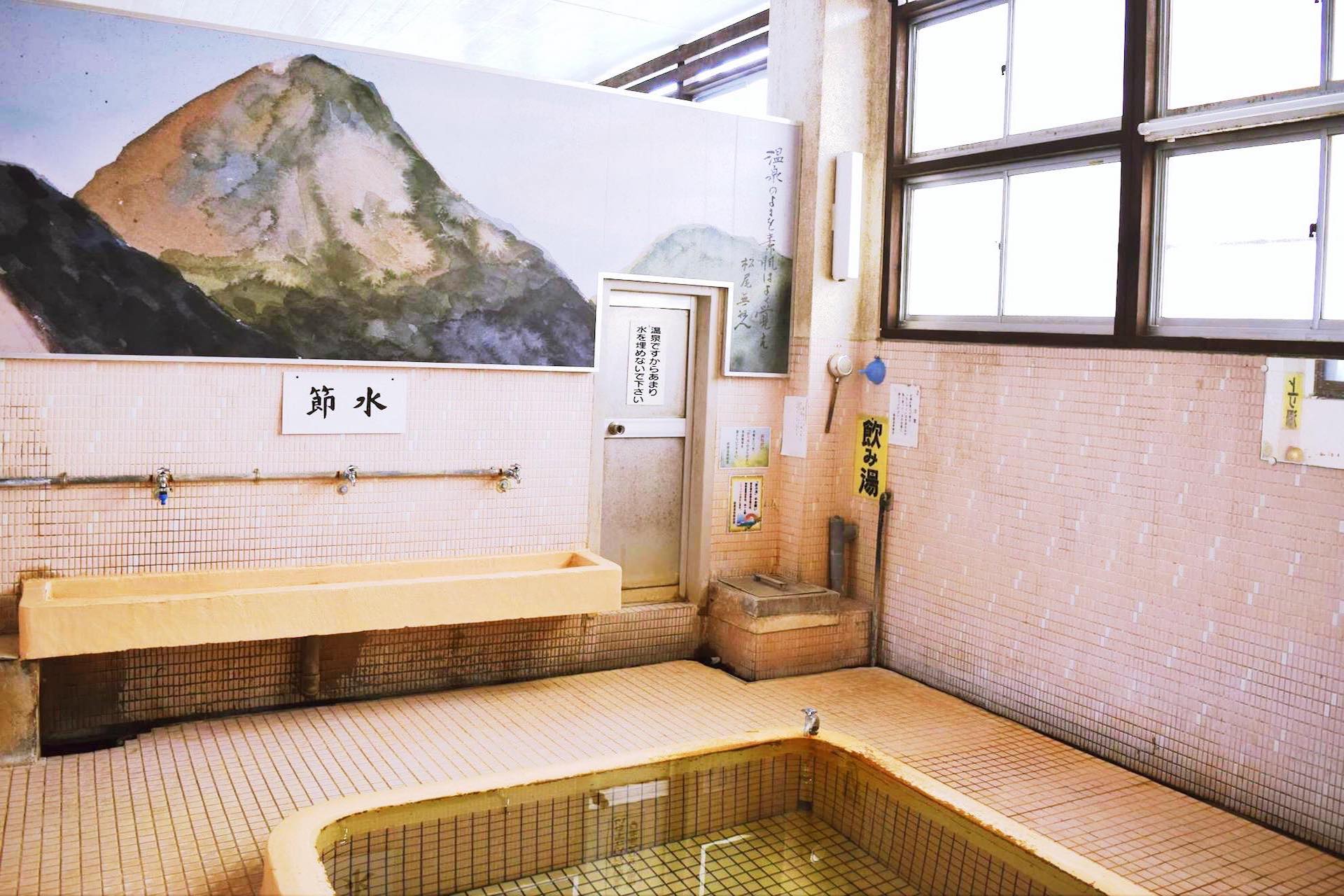 If you want to see both, please rent a room as a private bath for 1 hour and enjoy.
Also, stop and see the paintings of the children about the "scenery of Beppu after 100 years" organized by the BEPPU PROJECT in the changing rooms.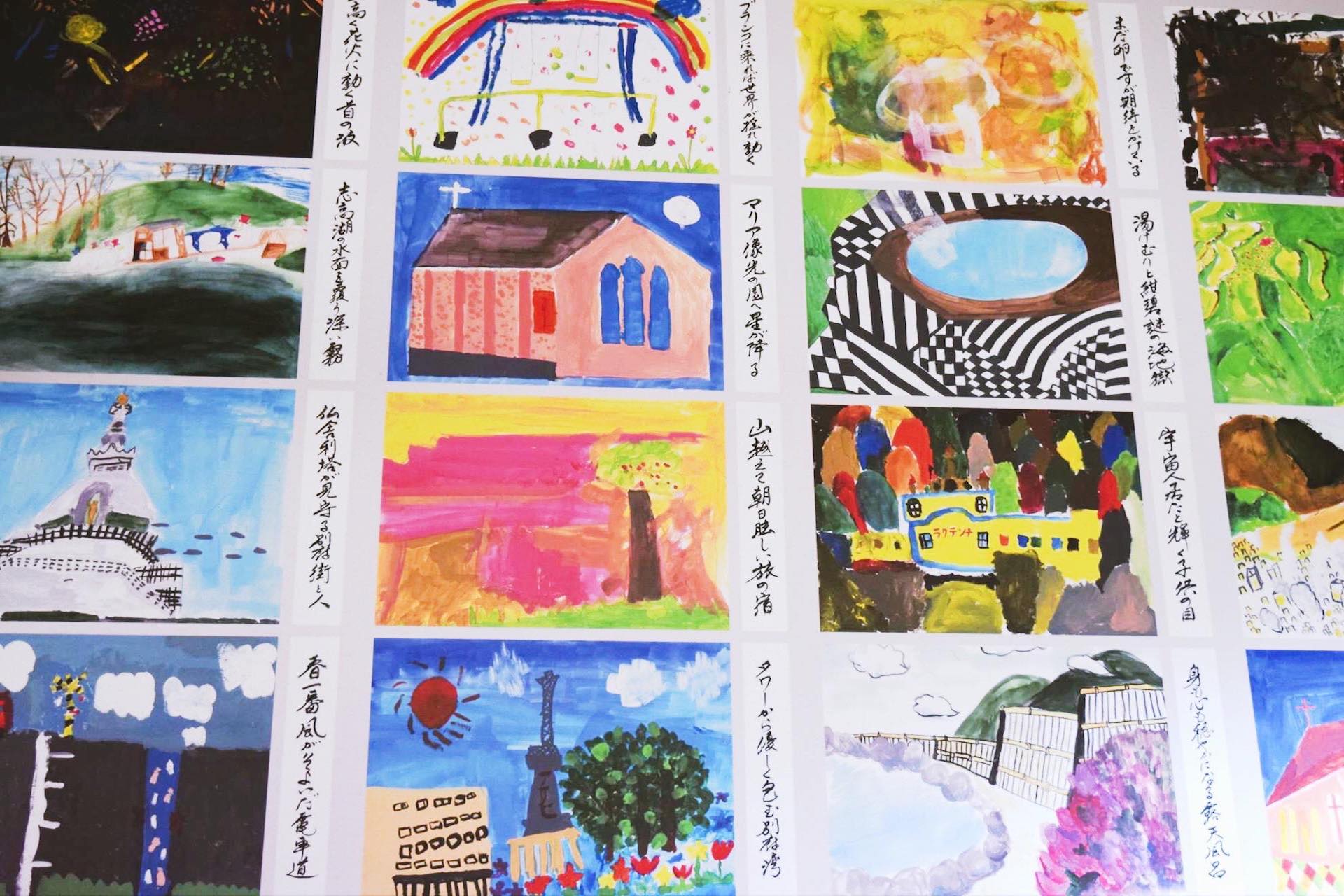 One bottle of hot spring water
Apart from bathing, Kamiya Onsen is also a good source of drinking water. It is said to be good for constipation, digestion, diabetes, and gout. You are recommended to drink 100-150 ml each time with a max of 500 ml every day.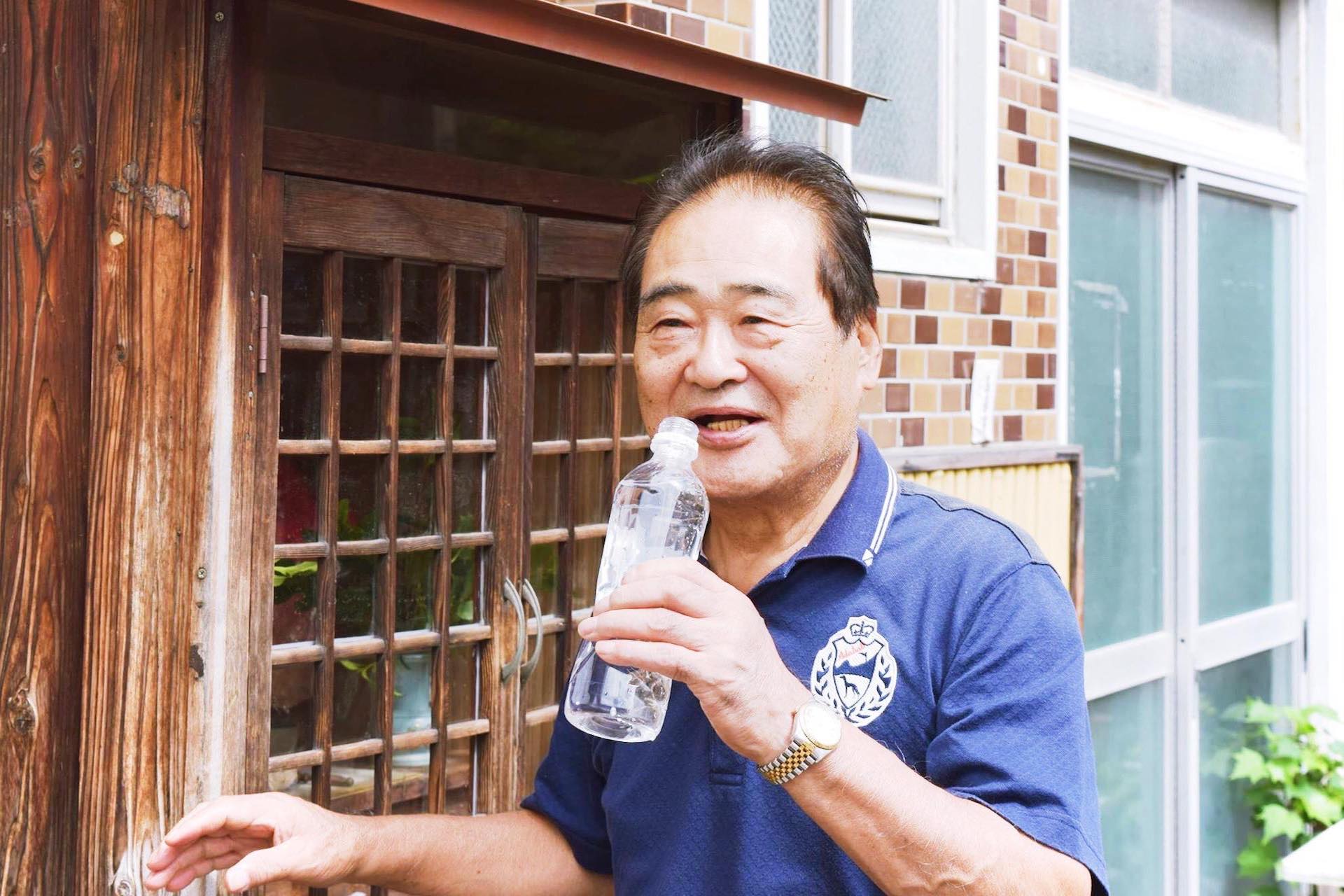 People who have entered the onsen can drink free of charge, so please grab a drink on your way out. If you do not go into the onsen, then you can drink for 100 yen. Hydrate yourself with this special water!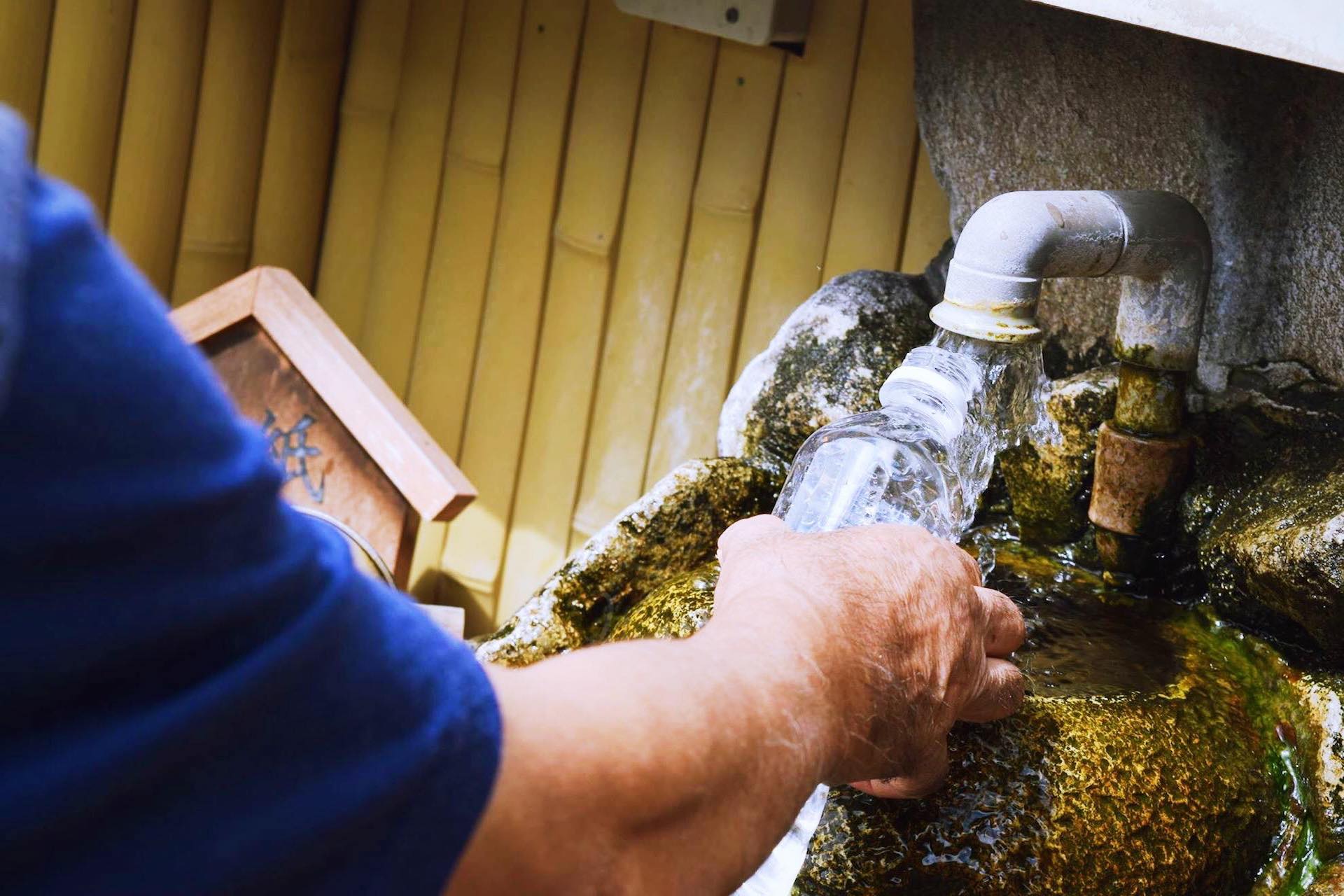 Basic Info
OPEN: 13:00~23:00 (Private bath from 11:30 to 12:30, reservation is required a day before.)
FEE: 100 YEN(+ 40 YEN if you wash your hair), 1000 YEN for private bath (1hour) 
TATTOO: Allowed
How to get to Beppu, where Kamiya Onsen is located
If you click the button below, you can find great hot springs more!
EnjoyOnsen