Is it your first time going to an onsen, and you are worried about being seen naked in front of strangers? Or are you travelling with friends of the opposite gender and want to enjoy taking an onsen together? If either of these situations seem familiar to you, then Kitahama Onsen TERMAS is perfect for you. At this rare type of onsen, you can go in with your swimsuit! In this article, we will tell you the do's and don'ts of entering this unique, conveniently located onsen.
Onsen With Your Swimsuit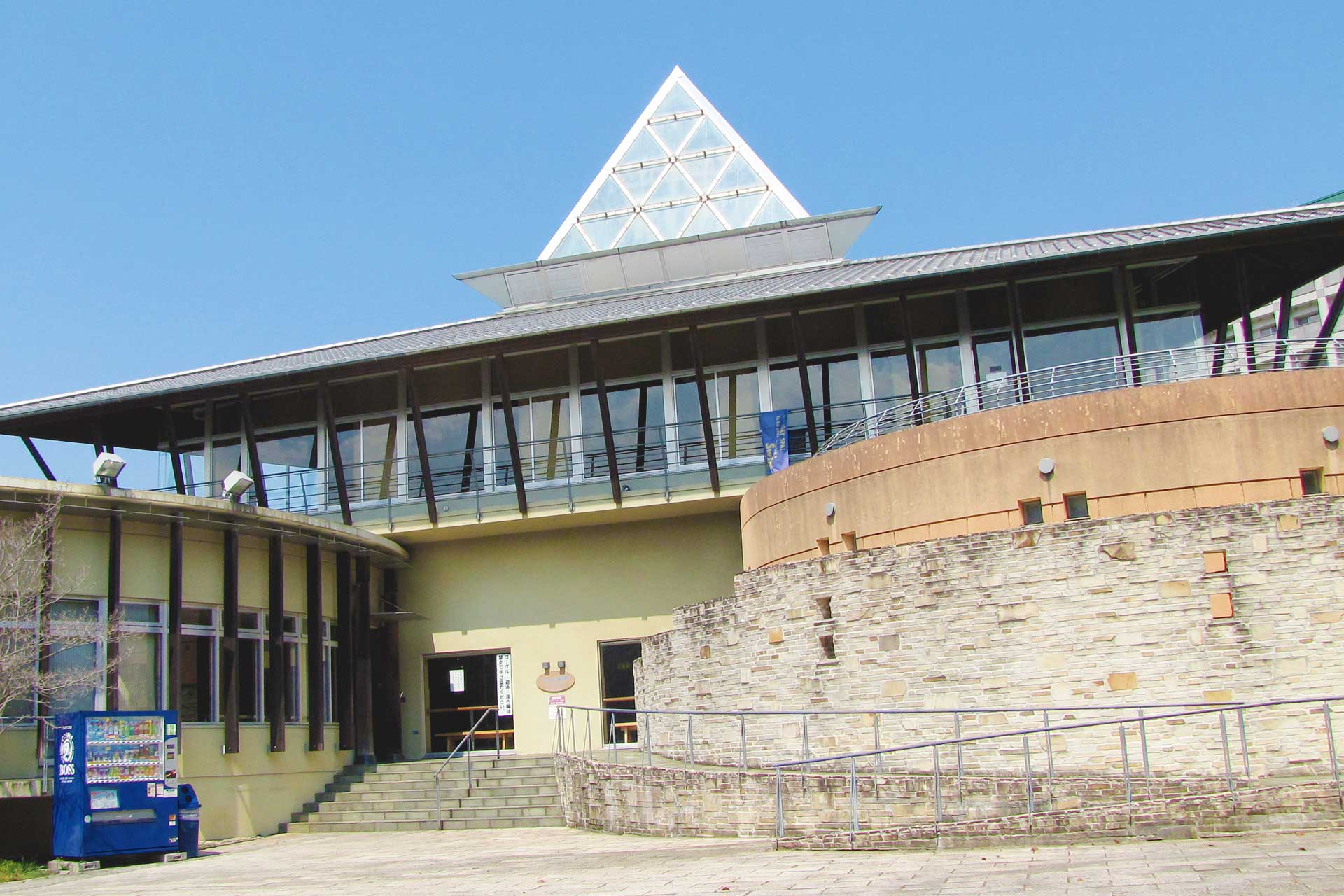 This onsen is located right next to Beppu Spa Beach, only a short walk from Beppu Station. Beppu, the onsen capital of Japan, is known for its myriad of unique onsen, many of which are easily accessible from Beppu Station. Walking up to it, you can see the large outdoor mixed onsen that is this onsen's main attraction.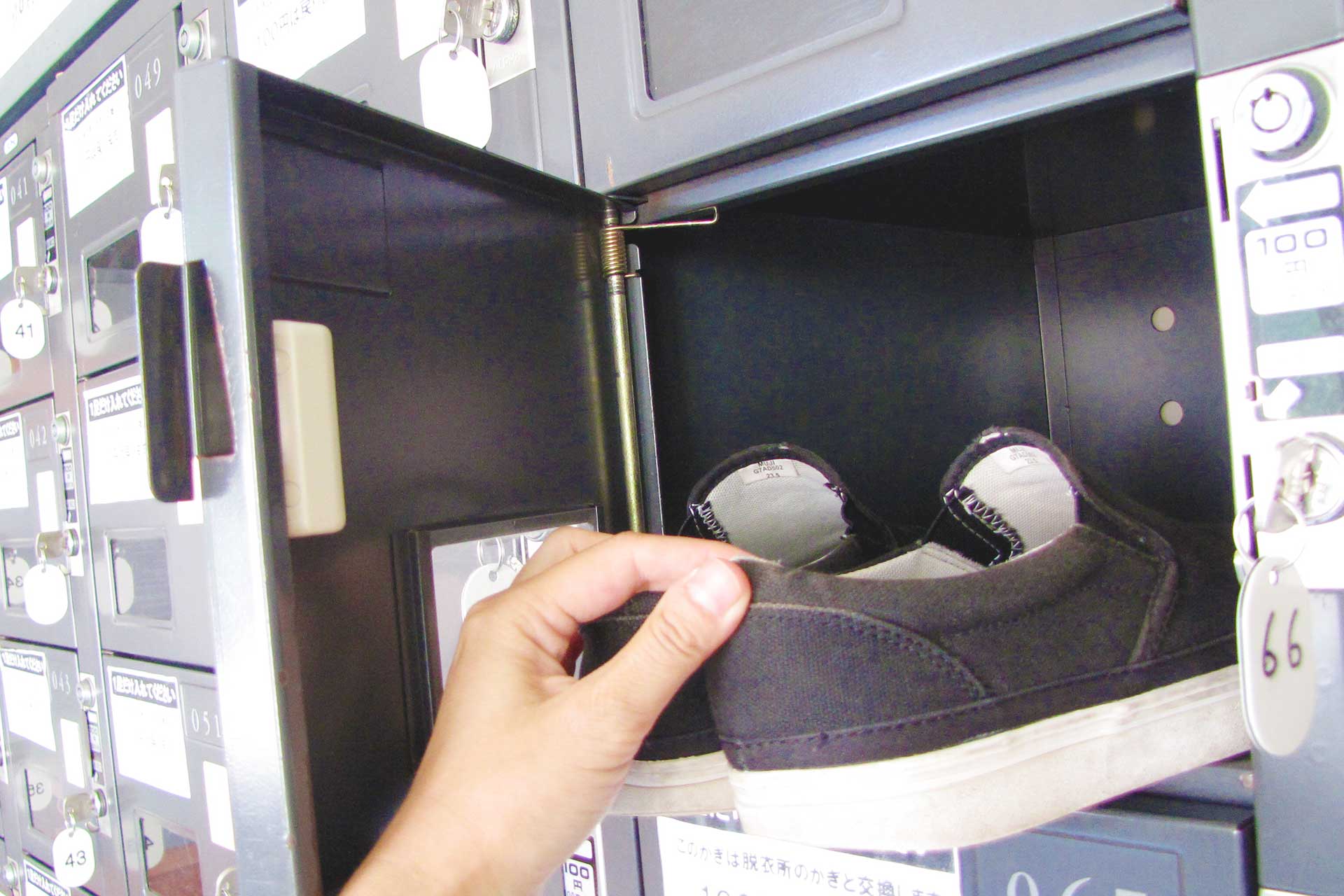 After you arrive, take your shoes off and put them in a locker, and then exchange the shoe locker key for a key to the changing room lockers.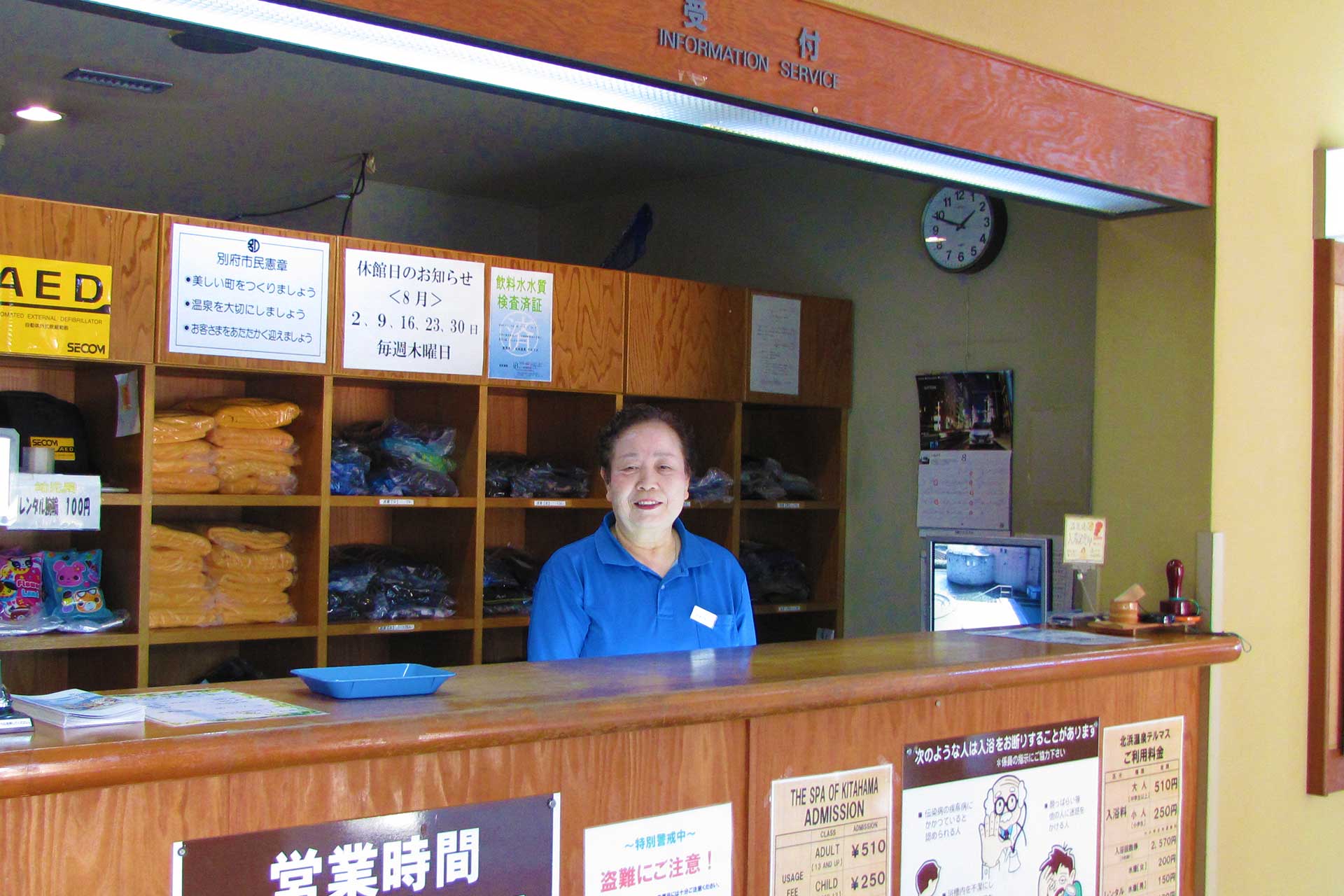 If you do not have a bathing suit or towel, then do not worry because you can rent it at the check in desk for an additional price.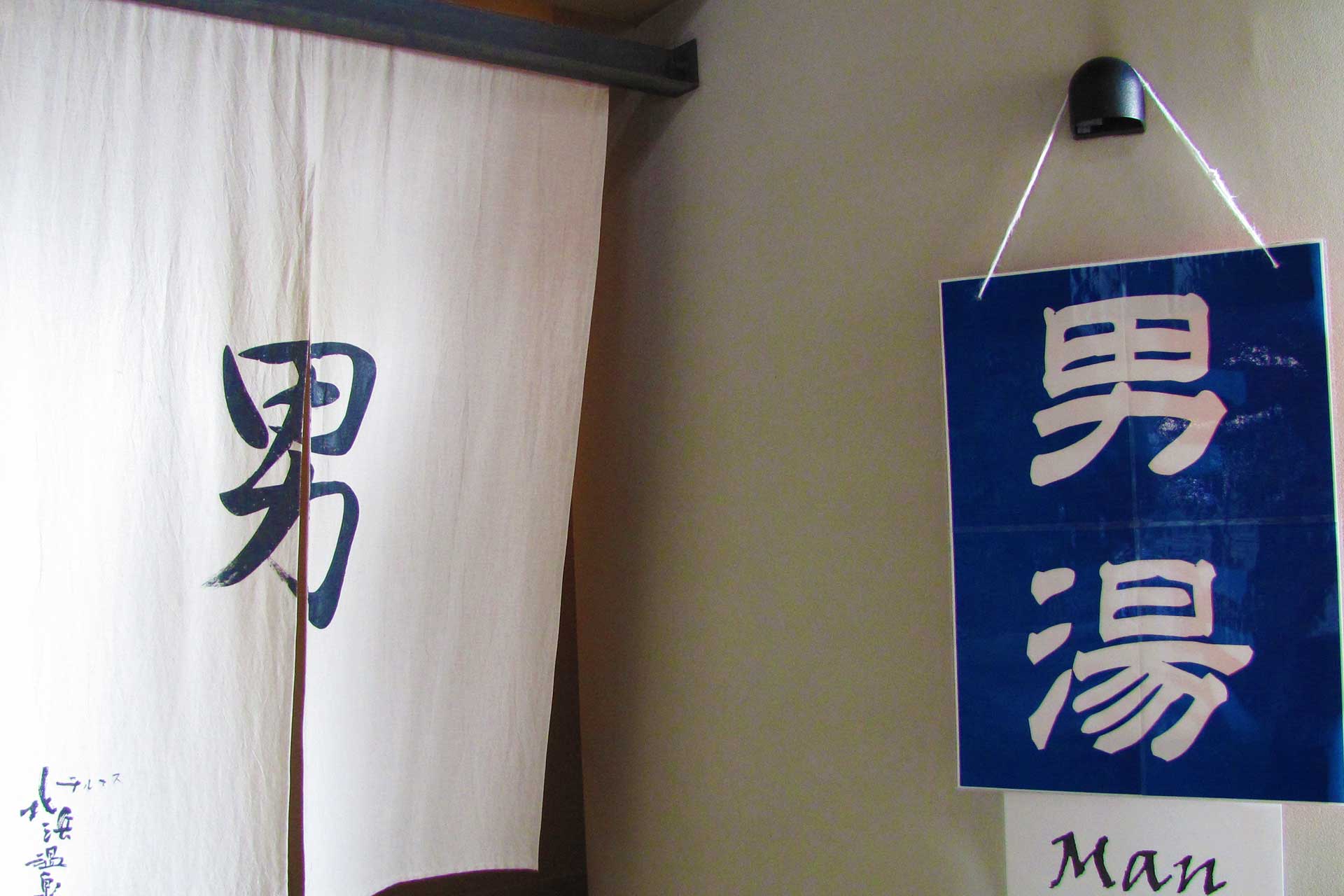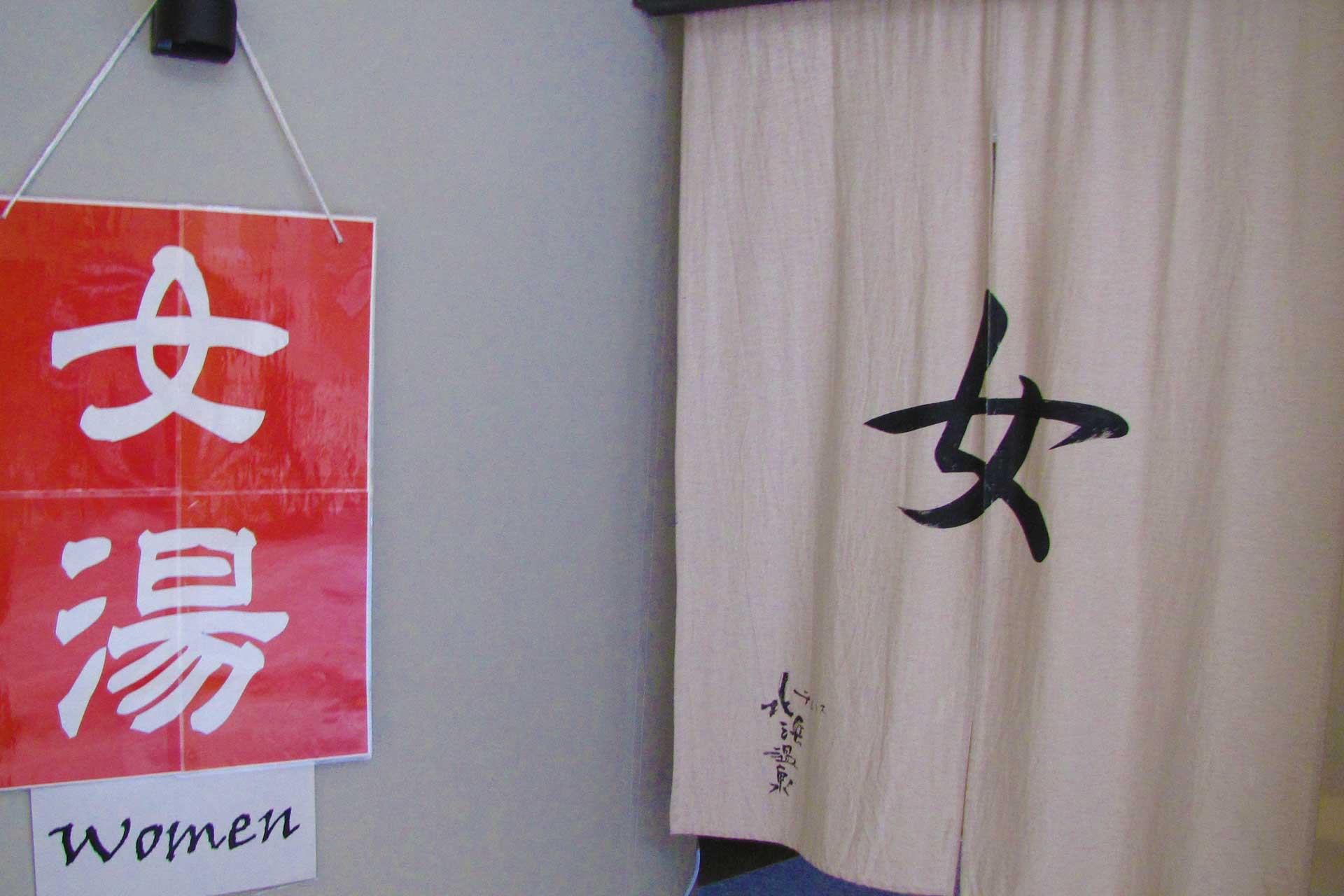 Depending on when you go, the men and women's changing rooms can be on either side.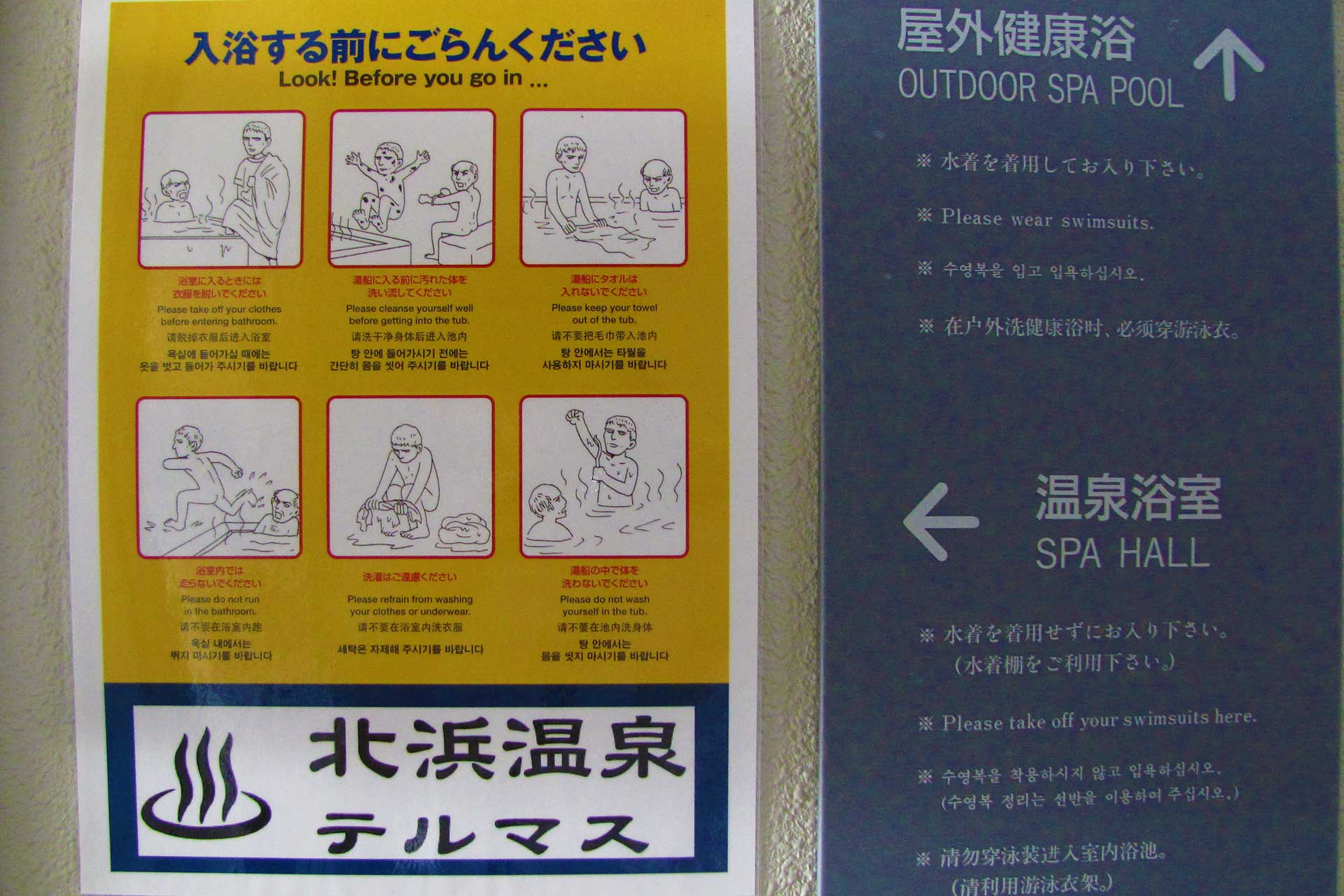 At this onsen, you can wear your swimsuit in the outside mixed onsen and still take a normal onsen after you have finished outside. There are signs directing you to the different areas in Japanese, English, Chinese, and Korean, so you do not need to worry about ending up in the wrong area.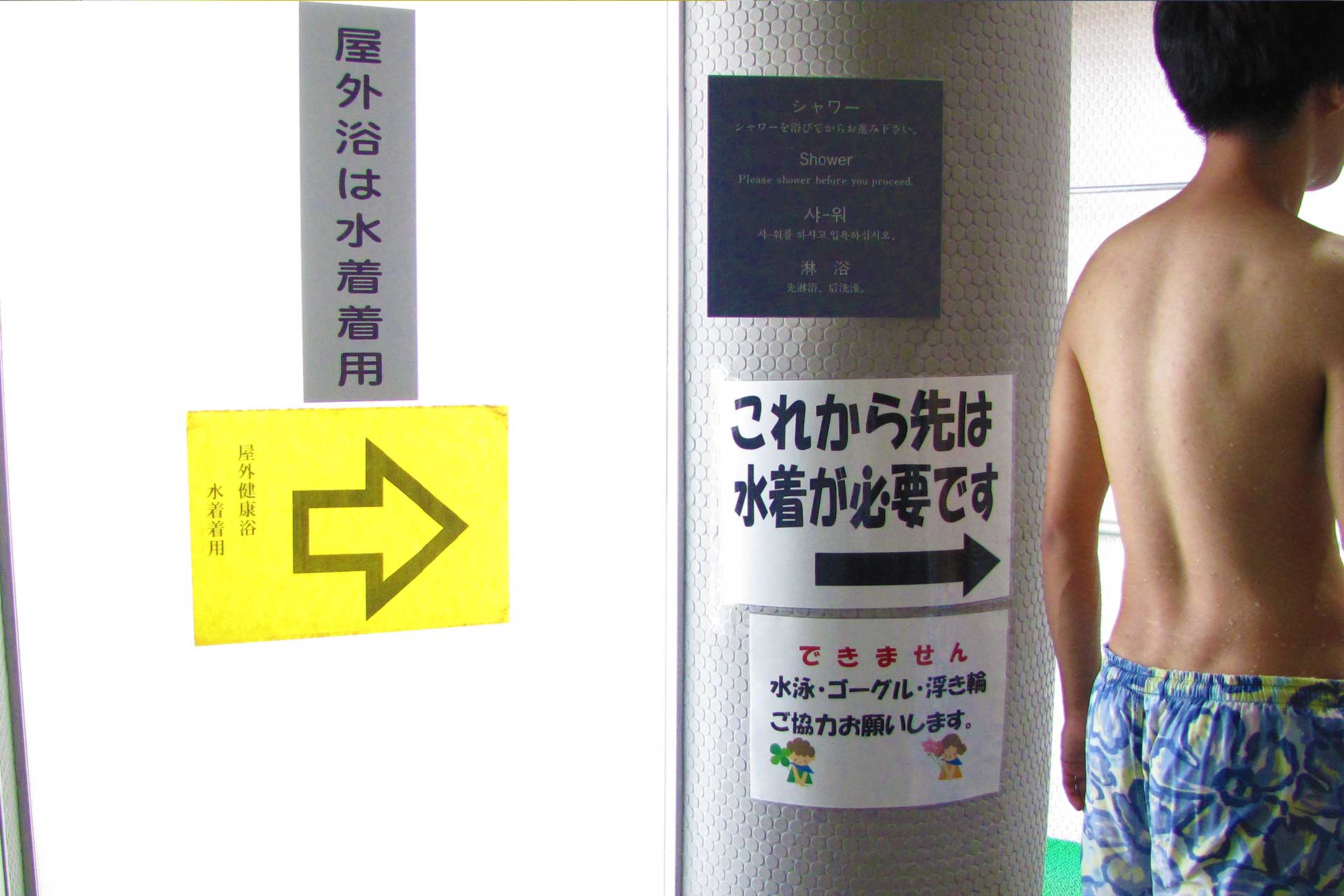 The mixed onsen area has one large onsen of lukewarm water as the main feature, with a round jacuzzi pool in the center, and a normal hot onsen in the far corner.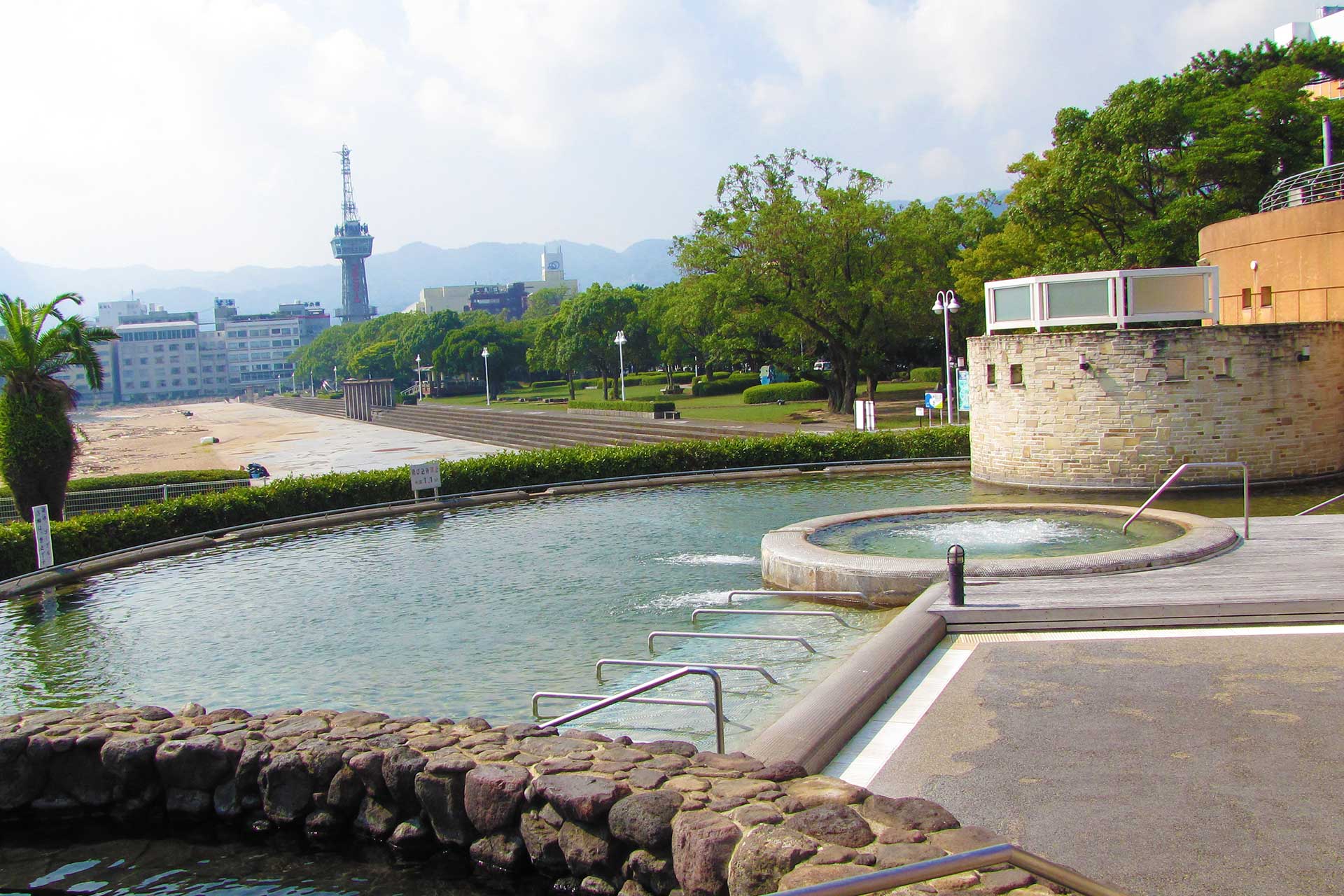 Inside in the entrance way, there are also a sauna and a cold water bath. From these baths, you can look out onto Matogahama Beach with a lovely view of the ocean and Mount Takasaki in the distance.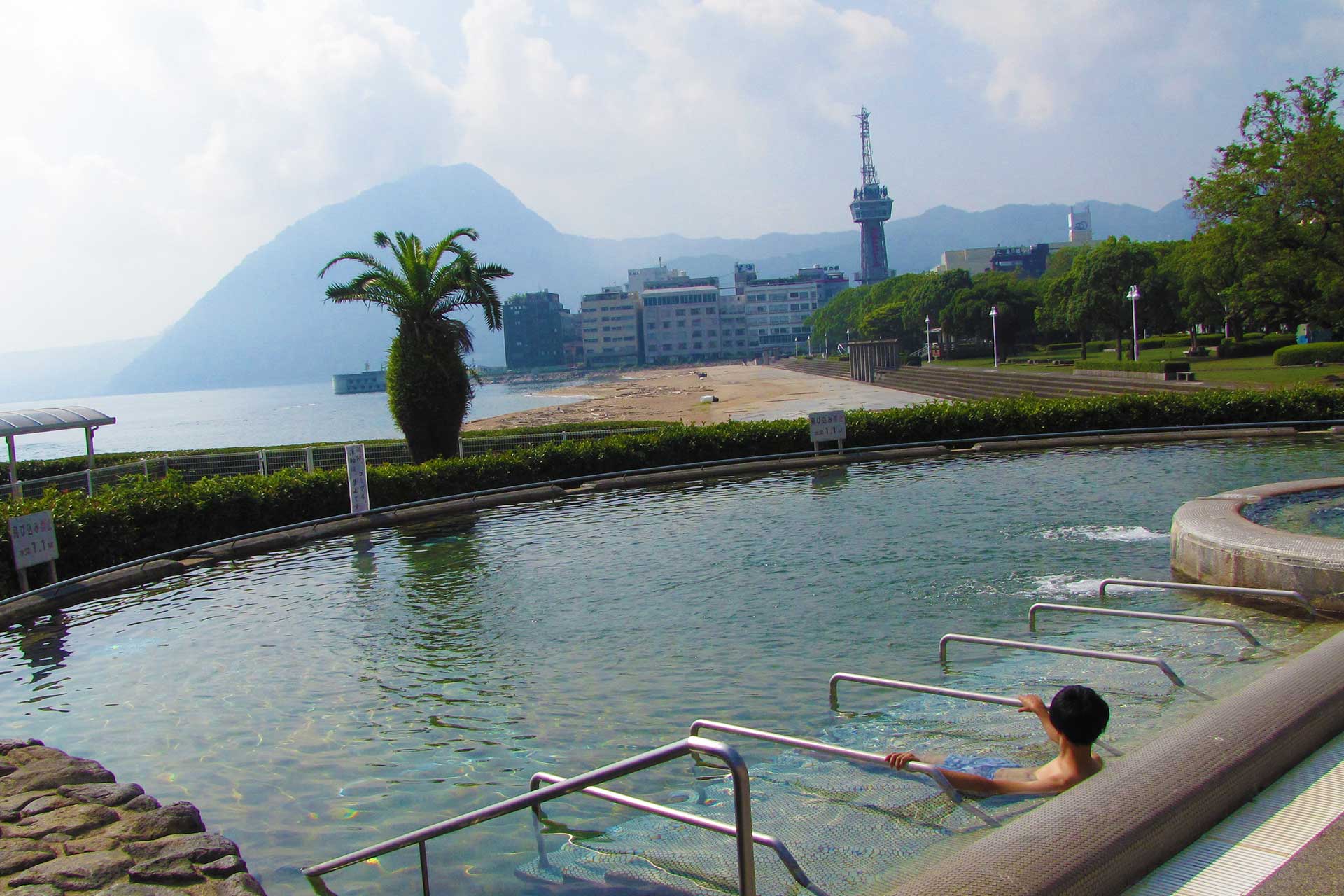 The big onsen outside is deep enough for small children to swim, so keep that in mind before letting any children unable to swim to enter unattended. It also has jets, places to lie down, as well as being accessible from both the outside deck and inside when it is too cold in the winter.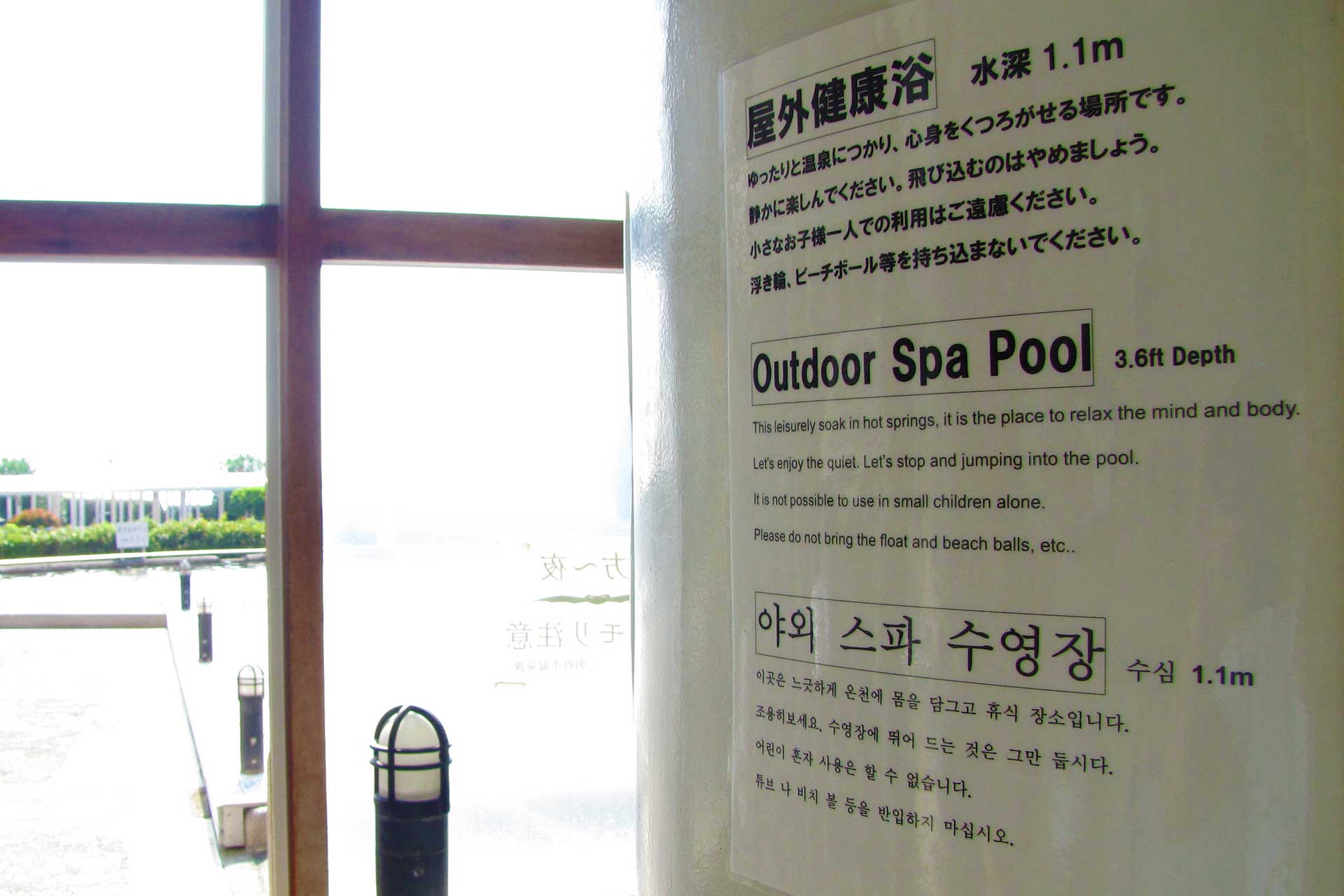 There's A Normal Onsen As Well!
Once you have had your fill of the outdoor onsen, head inside for a shower and a dip in the normal onsen.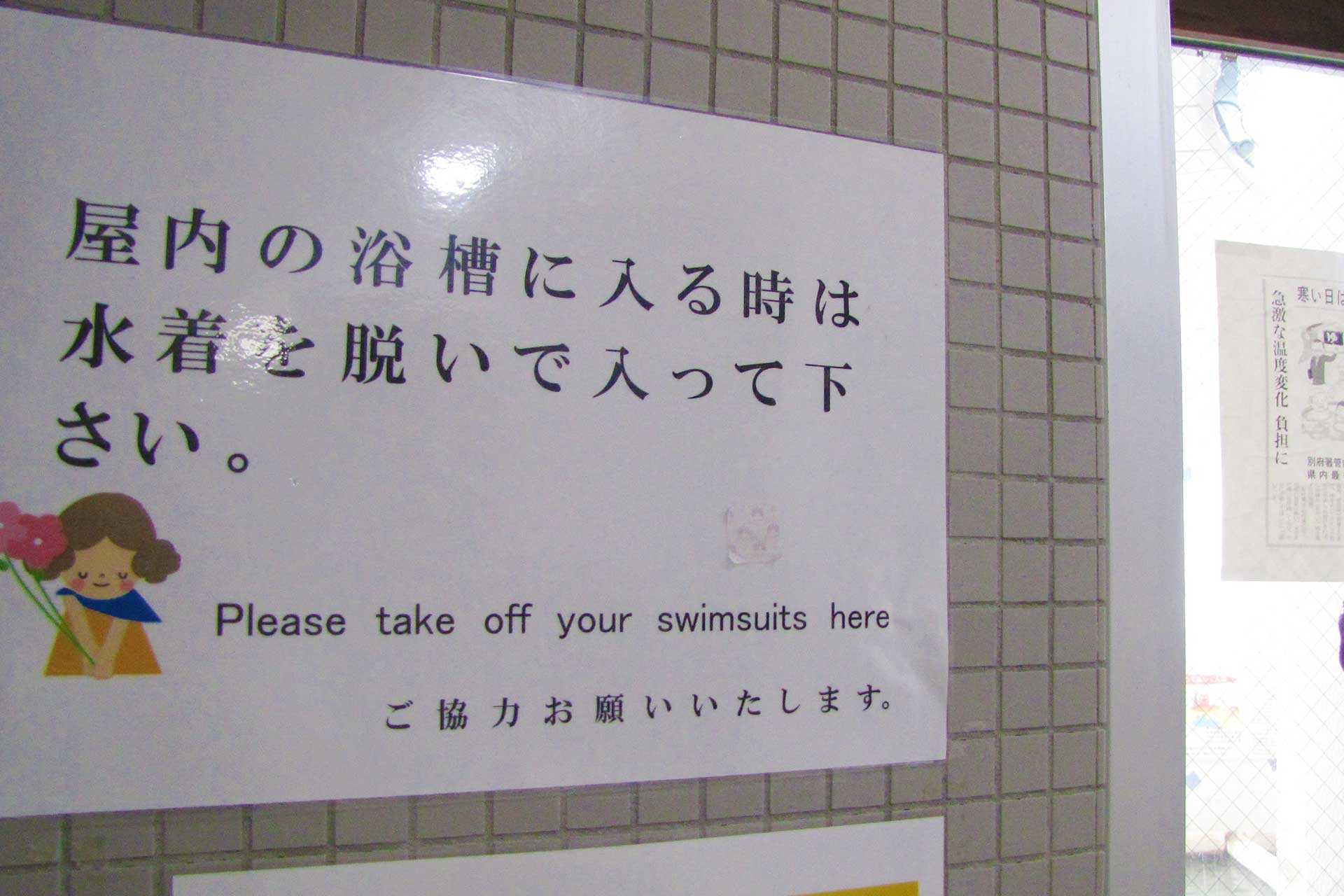 Please keep in mind that in the separated onsen area, bathing suits are not allowed, so please place them in the storage shelves just inside the exit from the outdoor bath.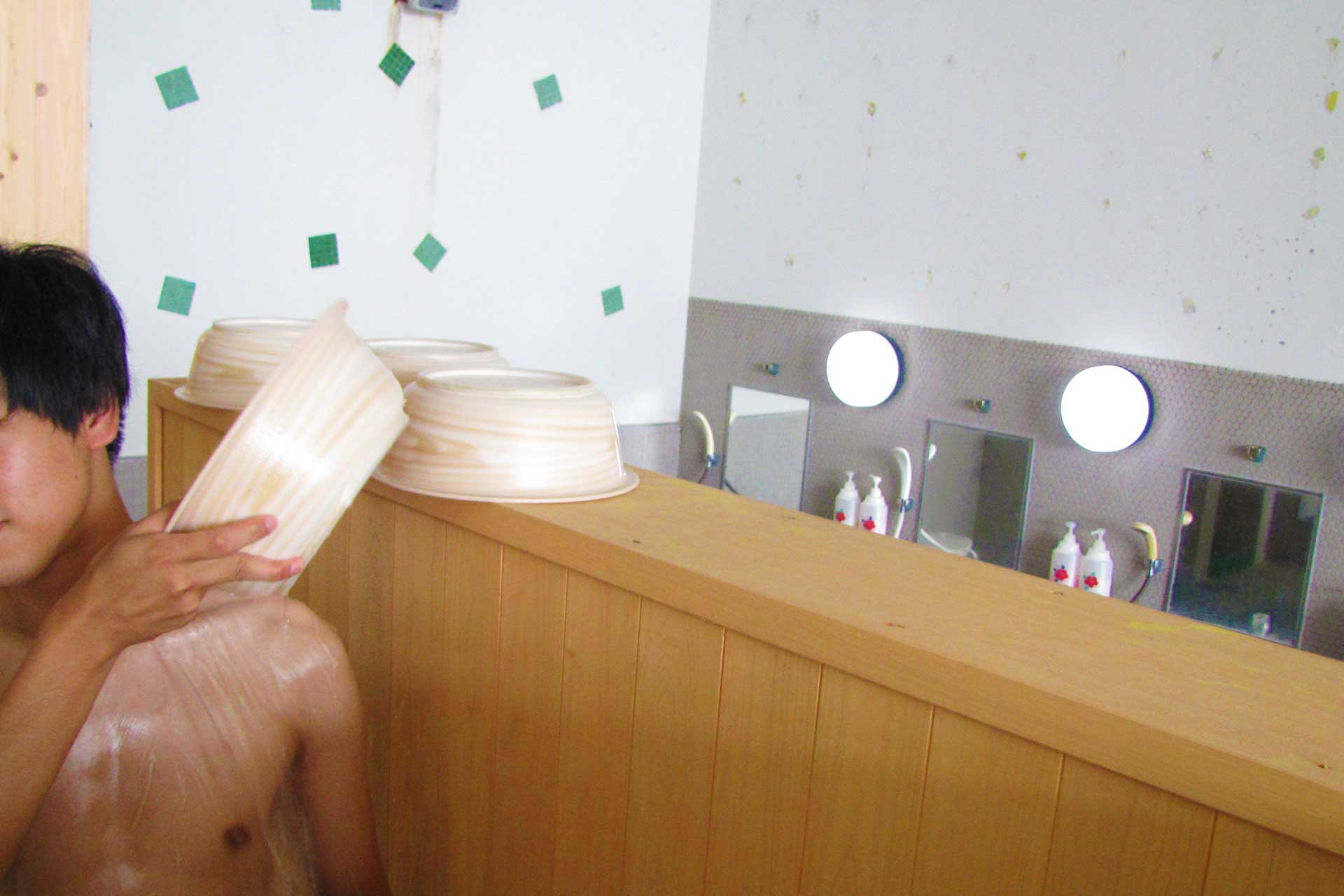 If you are on the left side onsen area, then you will find cedar wood onsen, along with an outdoor bath and a steam sauna.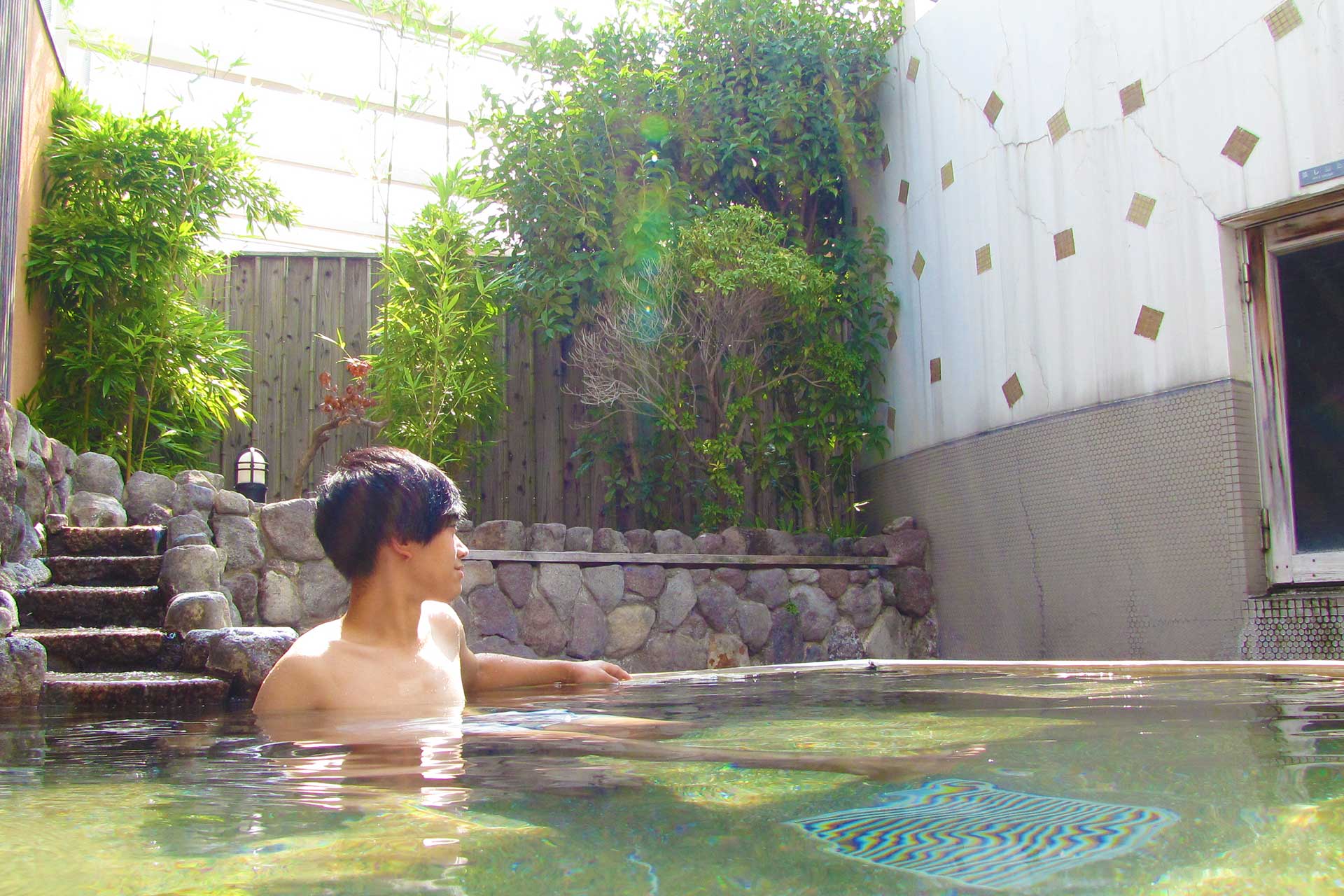 On the right side section of onsen, there are stone baths and another outdoor onsen as well.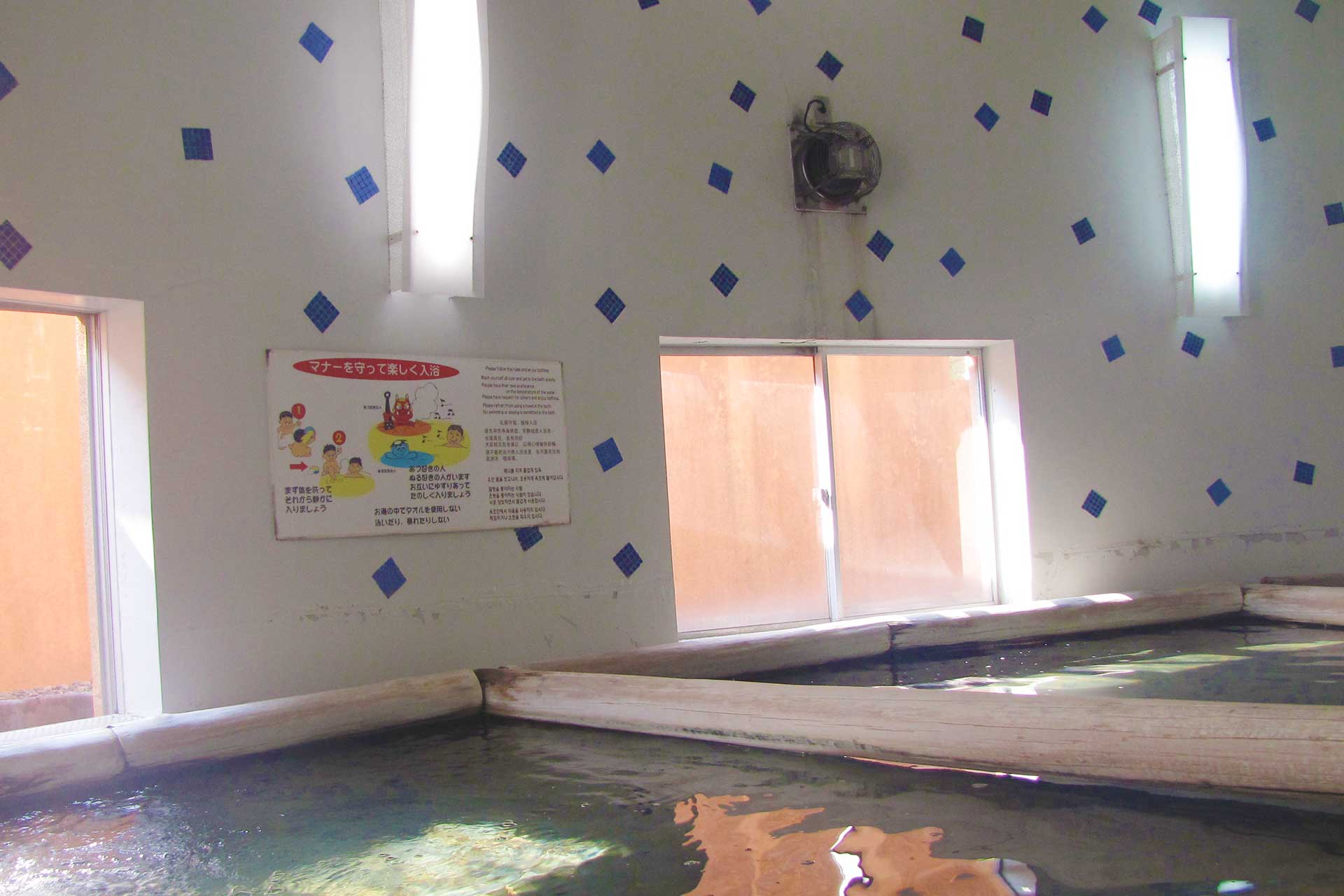 Body soap and shampoo are provided, so do not worry about bringing your own.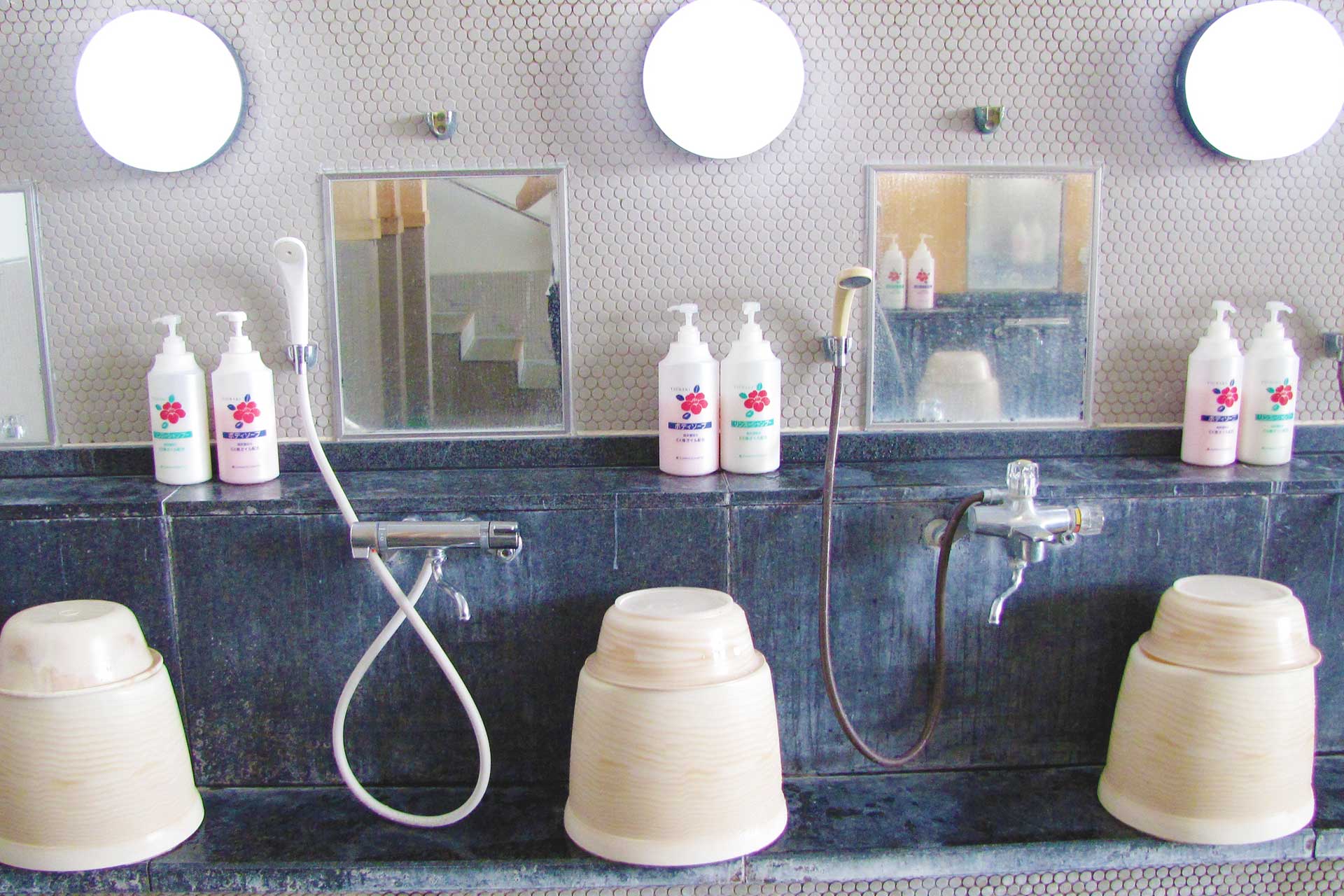 The hairdryers in the changing room are also free to use.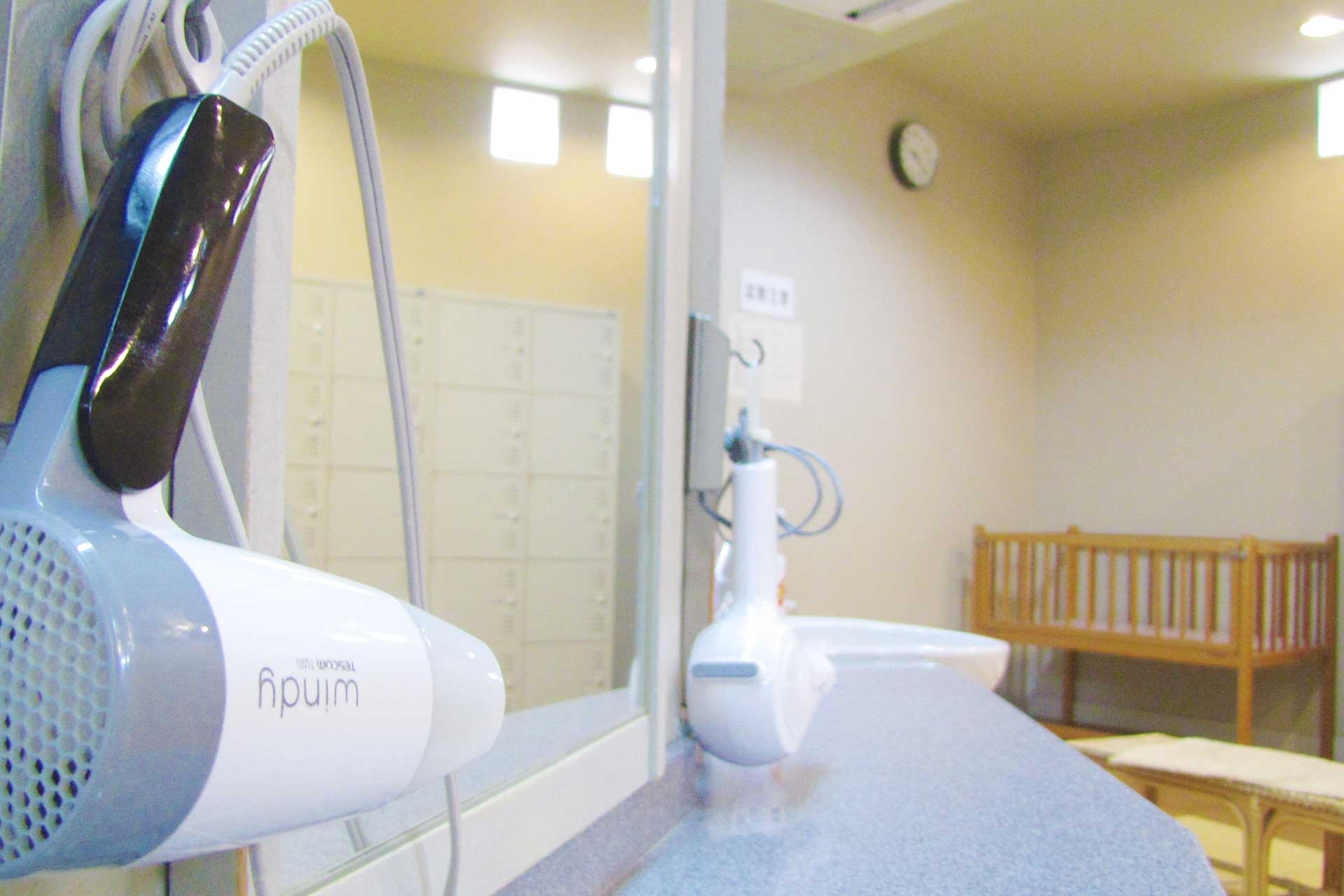 Relax After Bathing
After you have finished with the onsen, buy a drink or some ice cream from the vending machine area, and head up to the second floor, where there are tatami mats to relax while looking out over the outdoor bath and the ocean.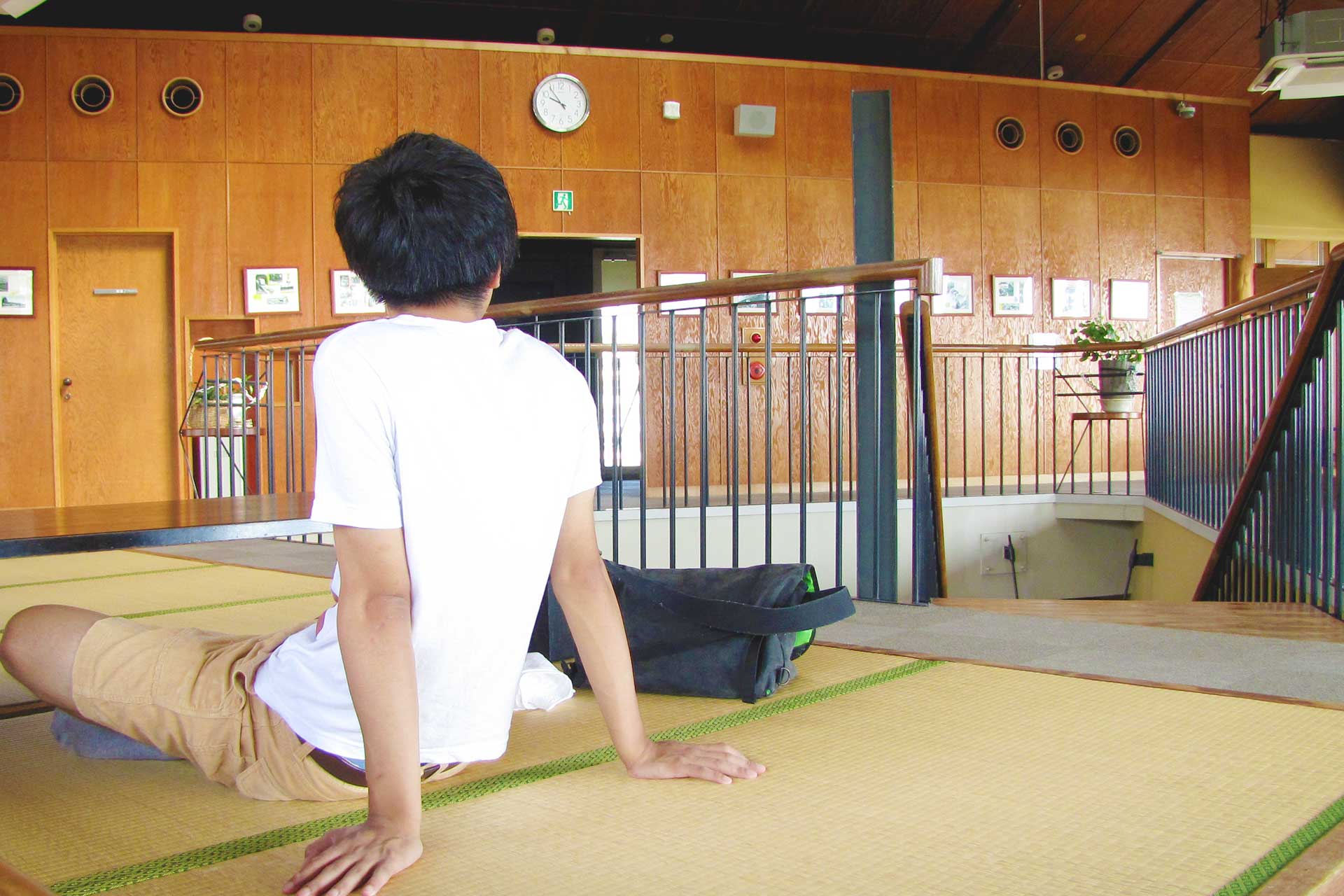 This onsen is a great way to experience onsen culture with all of your friends regardless of gender, and the variety of baths inside make it a great way to spend the afternoon even if you come alone. Additionally, you can watch the Christmas and Beppu Summer Festival's fireworks from the outdoor bath, which is a unique way to attend two of Beppu's most popular events!
Basic Info
OPEN:10:00〜22:00 (last entry 21:00)
FEE:700YEN (child 350yen)
TATTOO:Allowed
How to get to Beppu, where Kitahama Onsen TERMAS is located
Recommended hot springs and other attractions can be found by clicking the buttons below, so please have a look!
EnjoyOnsen