Hot springs are the best in winter
In Beppu town center, by Tokiwa and Beppu Tower, there is an area where many big hot spring inns and hotels are located called Kitahama. On this beach area, there is a wonderful hot spring that we will introduce today. Matsukiso is a guest house located in Kitahama, and the hot springs we will introduce today are a part of it. There are three hot springs: the women's and men's public baths, and the private bath.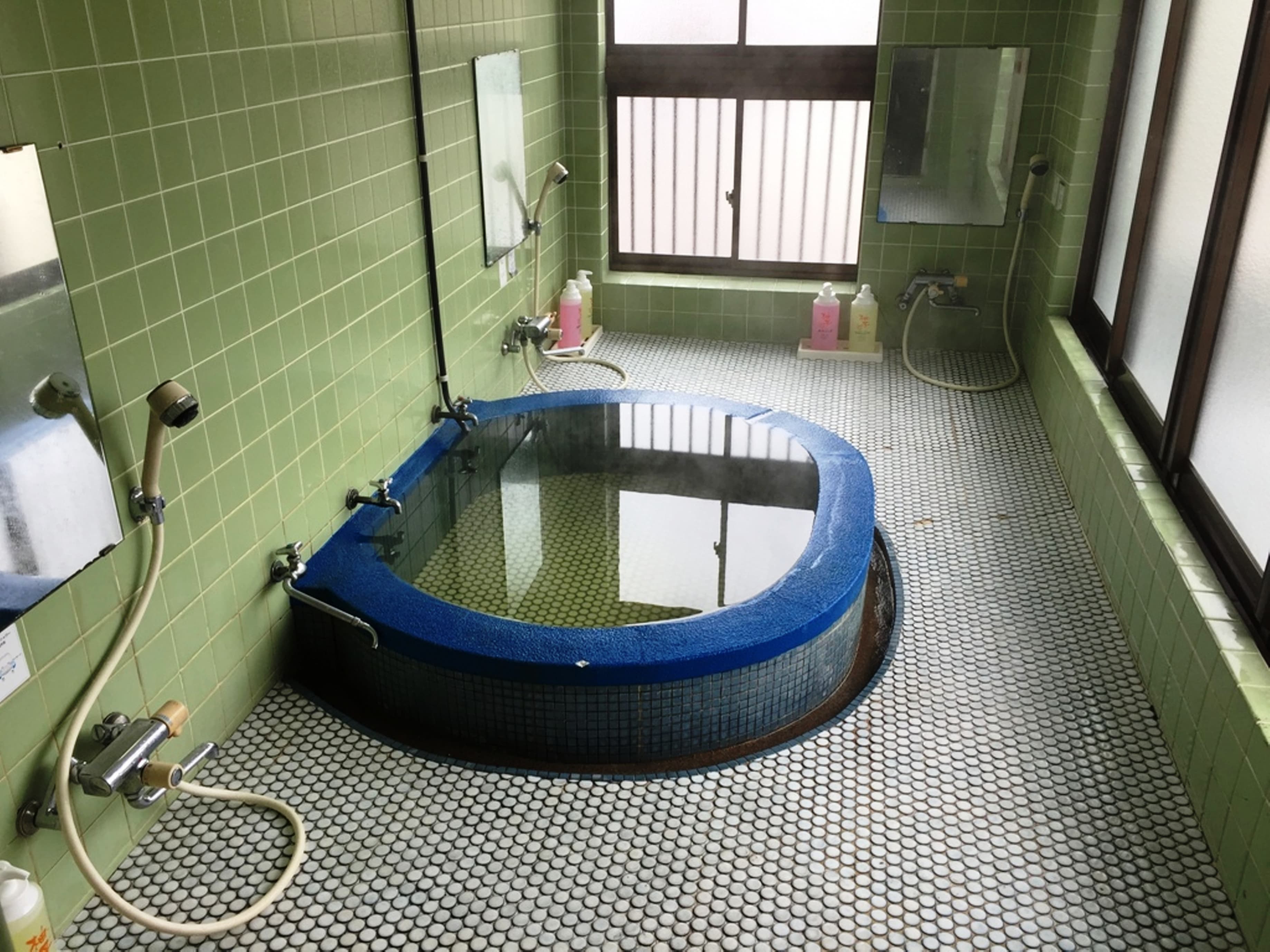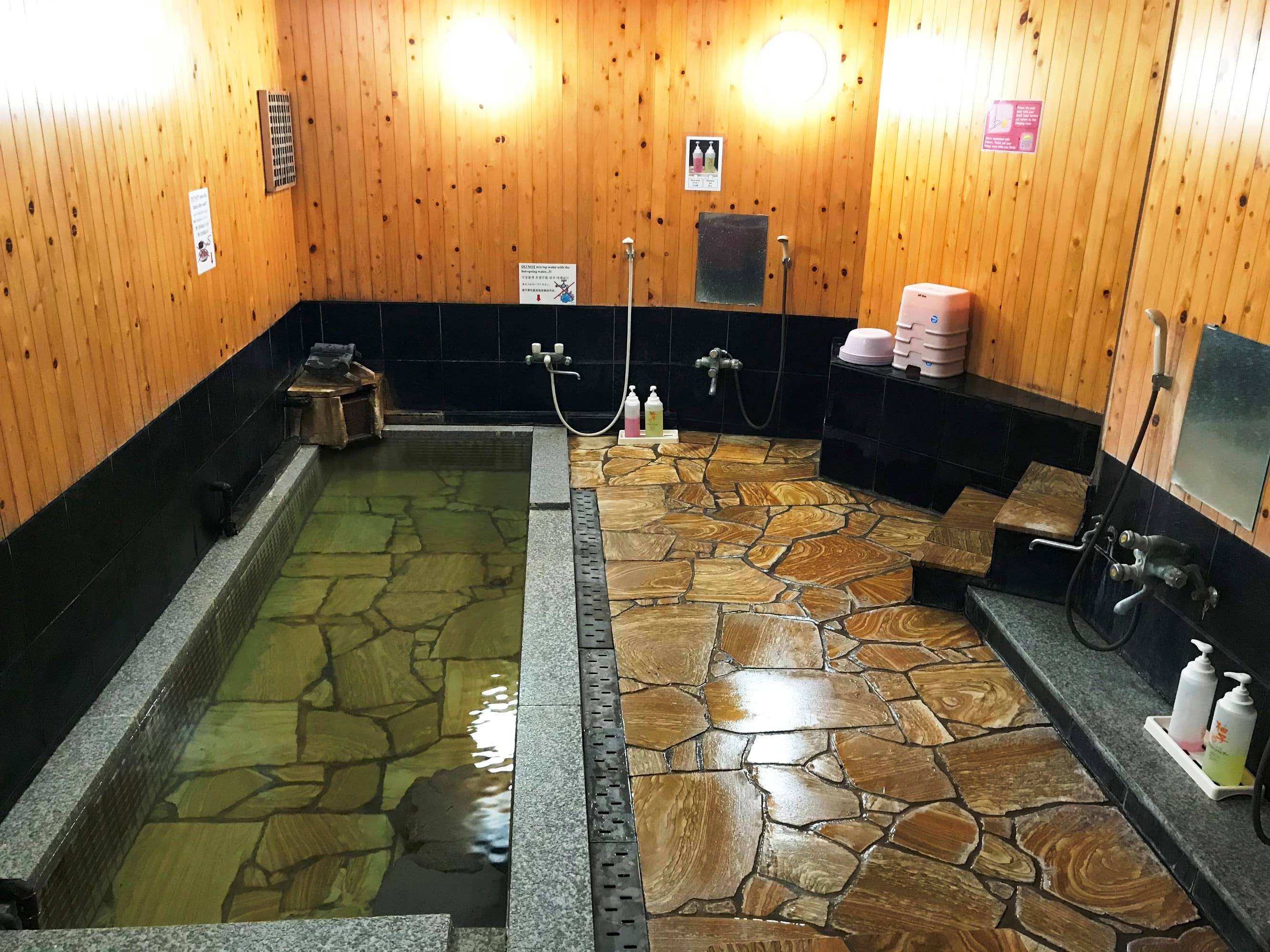 Although the public baths are small, it is usually not too crowded, so you can relax comfortably. All of the hot springs are luxurious with minerals in the water. This will make your skin feel moist, and the taste is slightly salty. It is a wonderful hot spring of warm mineral water.
It has a retro atmosphere with a bright bathtub of blue tiles, which is quite cute.
The big windows bring in both sunlight and views of Beppu. However, be careful as you may be visible from the outside if you open it fully!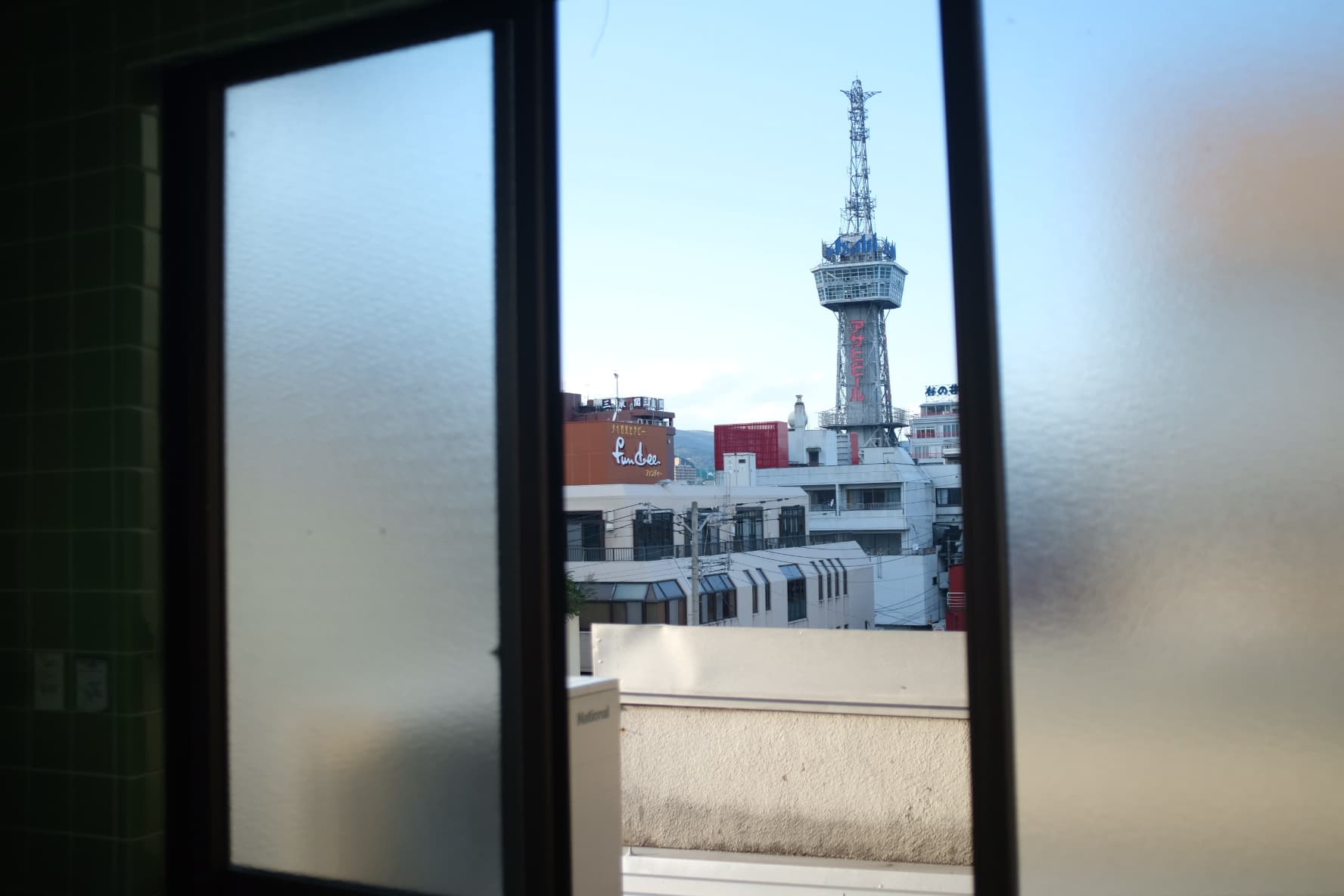 Foreigners are happy in this guest house
As we mentioned earlier, this onsen is located in a guest house called Matsukiso, but the guest house is the main attraction. If you are a foreign tourist, this is a good place for you because you can communicate in English!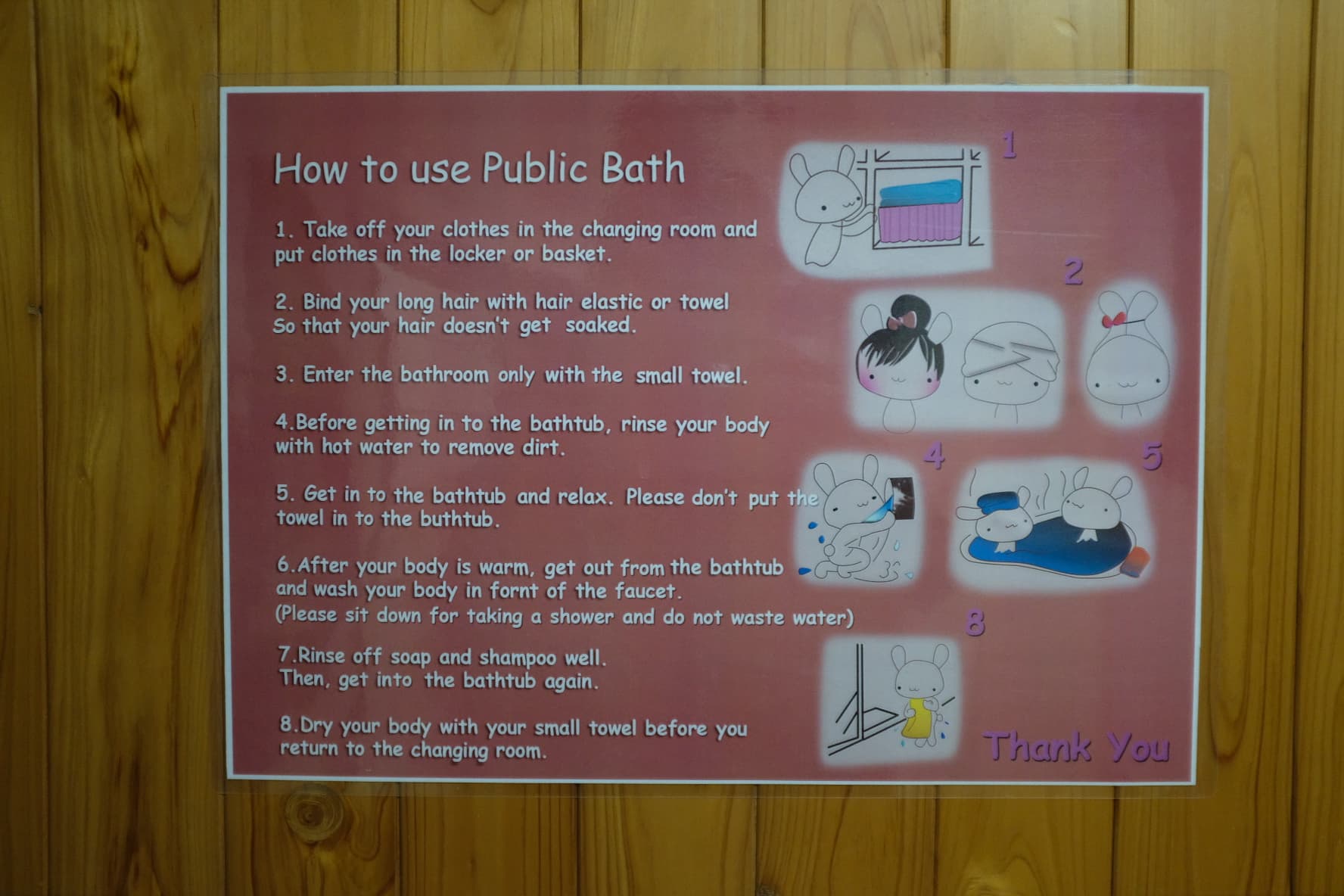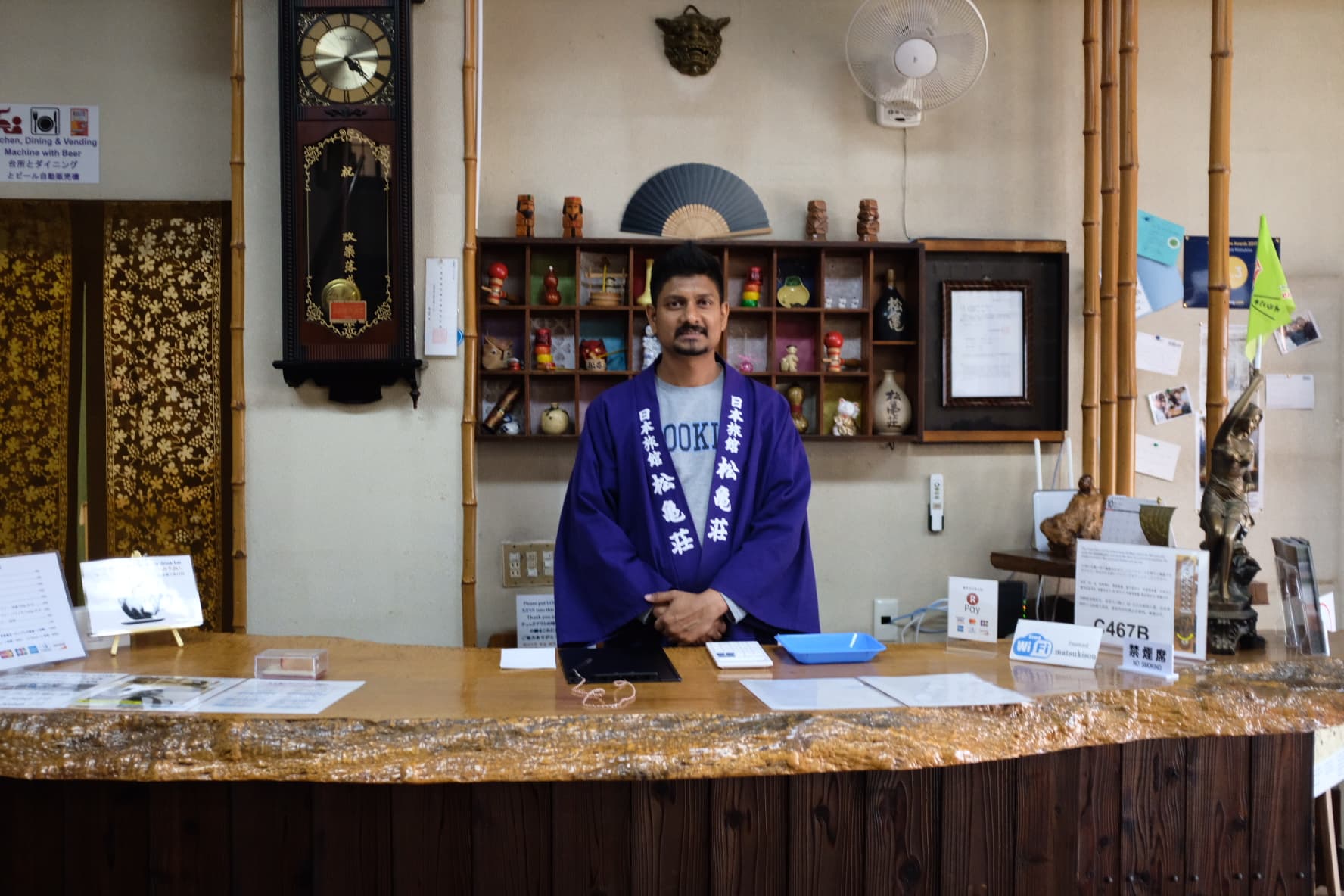 The manager of this guest house is from Sri Lanka, and he studied at Ritsumeikan Asia Pacific University in Beppu before working here. Because he is the manager, it is a good place for foreign travellers because English support is everywhere; on the homepage, the in-house displays, and at the reception area.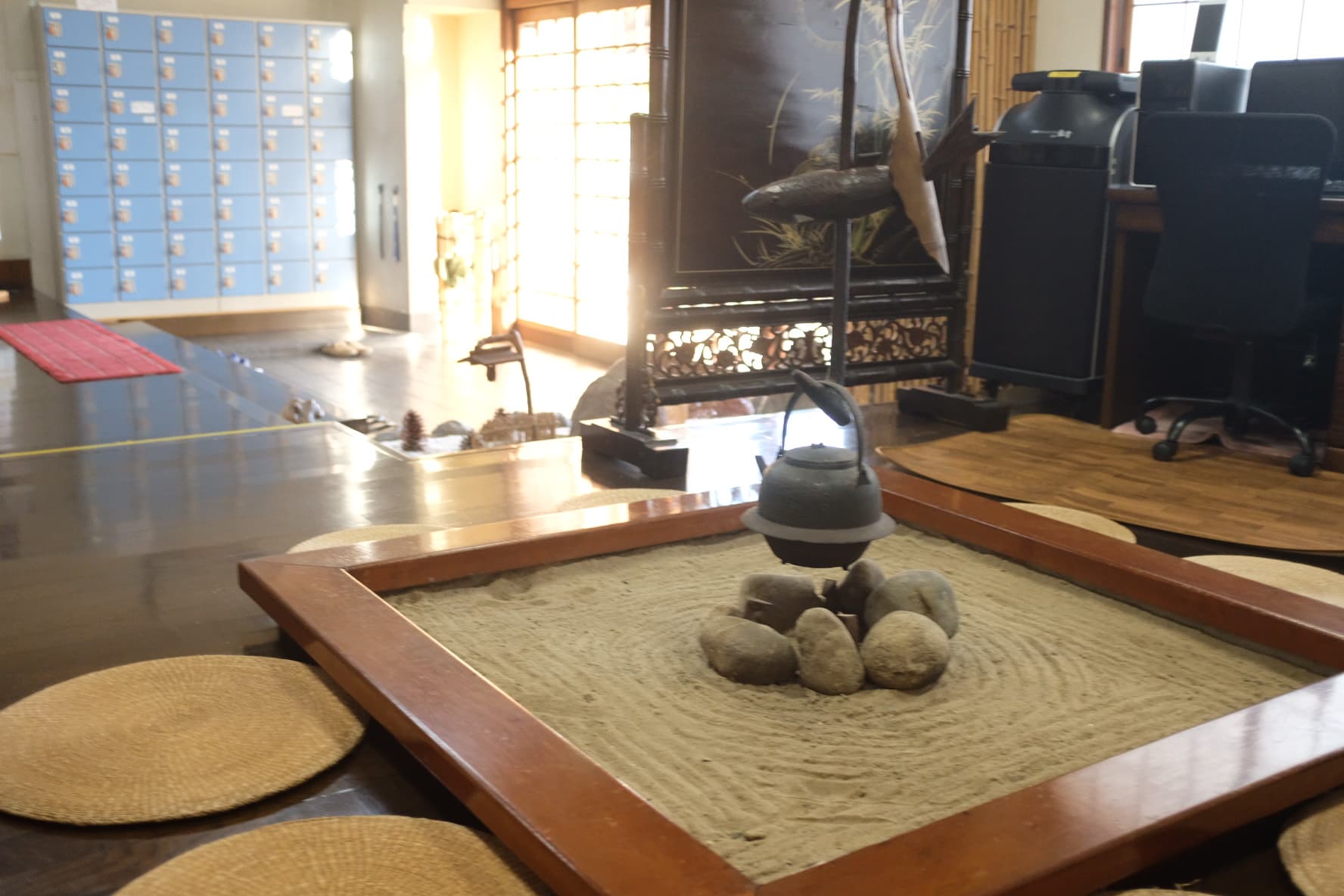 Another good thing is that you can enjoy the atmosphere of a Japanese-style inn, while keeping room rates down since it is a guest house. Because this guest house used the original hot spring inn, it is decorated in true Japanese style.
The hot spring we have introduced today is a perfect way to experience the feel of a high-class onsen without spending all the money.
There are many other onsen in Beppu that will also satisfy this desire, so please take your time and look around.
Basic Info
HOURS: 6:00~20:00
FEE: 300 yen
TATTOO : Allowed
If you click the button below, you can find interesting hot springs more!
EnjoyOnsen