If you look up the word charming in the dictionary, the first thing you will find is a picture of Miyukiya and the lovely people running it. Located in Kannawa, the famous onsen area of Beppu, you will find a delightful retro hostel waiting to take you in with open arms. Miyukiya's appeal lies in both its historical appearance and warm reception, so visit the inn to experience a piece of Beppu history!
From family house to hostel
Miyukiya was established around 80 years ago and is now being runned by the second generation. What originally was a private house was then slowly turned into an inn. After going through several reconstructions in 1956 and then in 1966, Miyukiya became the hostel you see today. The mix between private house and hostel creates a homey feeling where you can really let your shoulders down!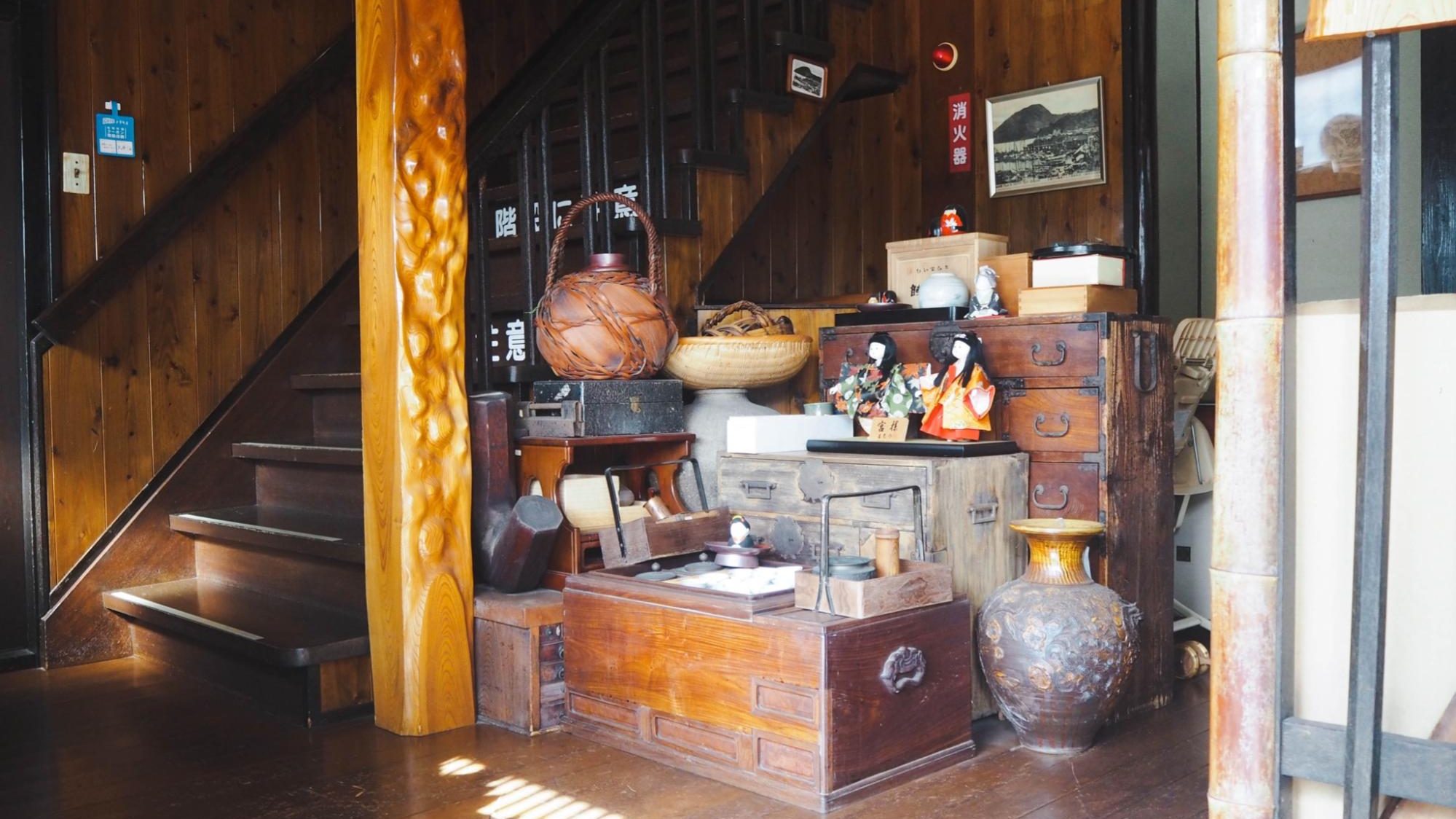 The facility is run by the landlady and her husband, and consist of 11 Japanese-style rooms, three hot springs and a dining area that can also be used to read and work outside of the meal times. You can also spend some time looking around the facilities or walk around the Kannawa area when you have some time off.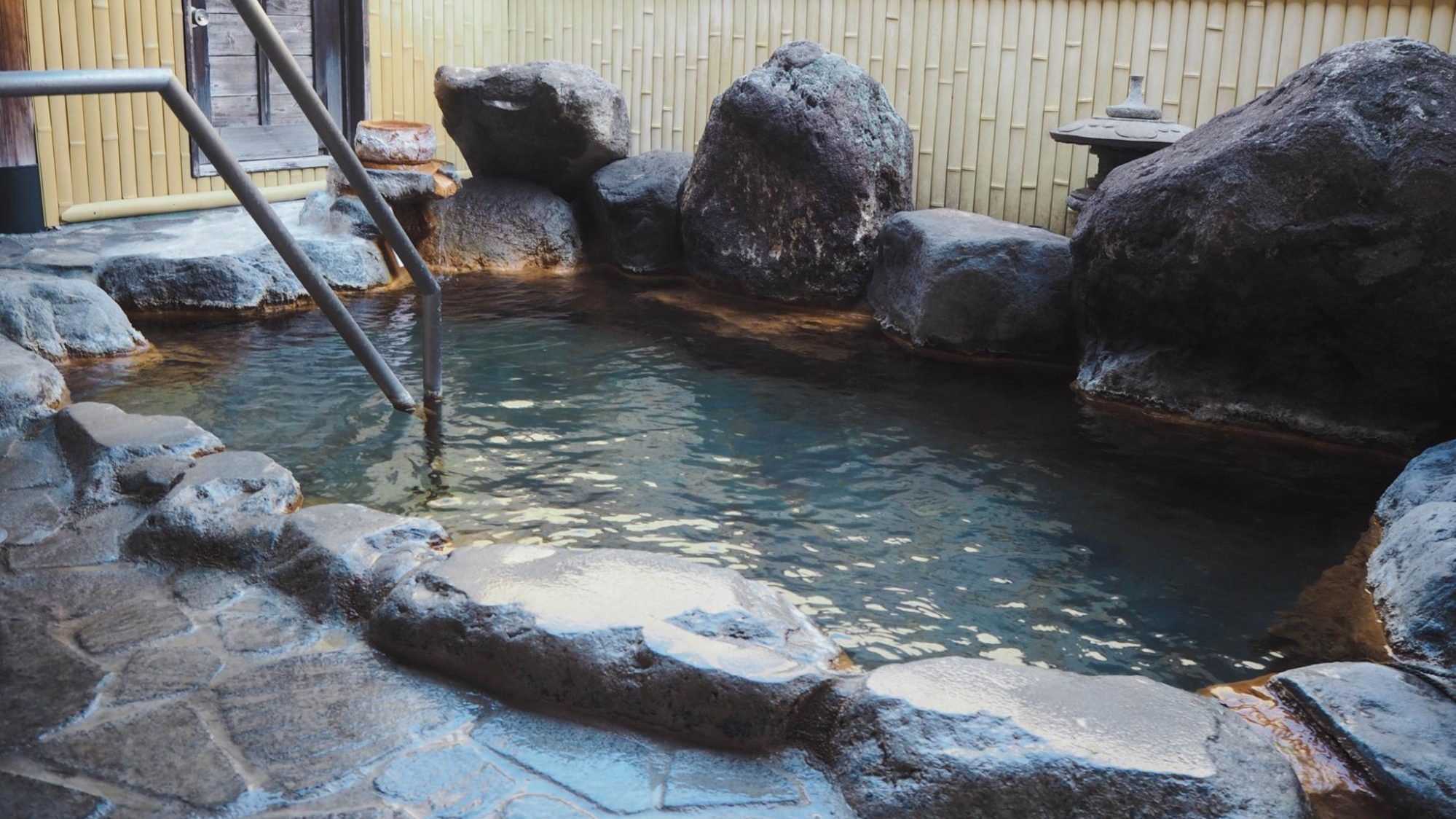 Different atmosphere
Miyukiya has three different private hot springs; one inside bath and two open-air baths. If you decide to try the open-air baths you can choose between the rock and the granite bath. Surrounded by a bamboo-wall, the bath made of rock gives off a traditional Japanese feel. The rocks also make for comfortable seats, making it easier to stay in for a longer time.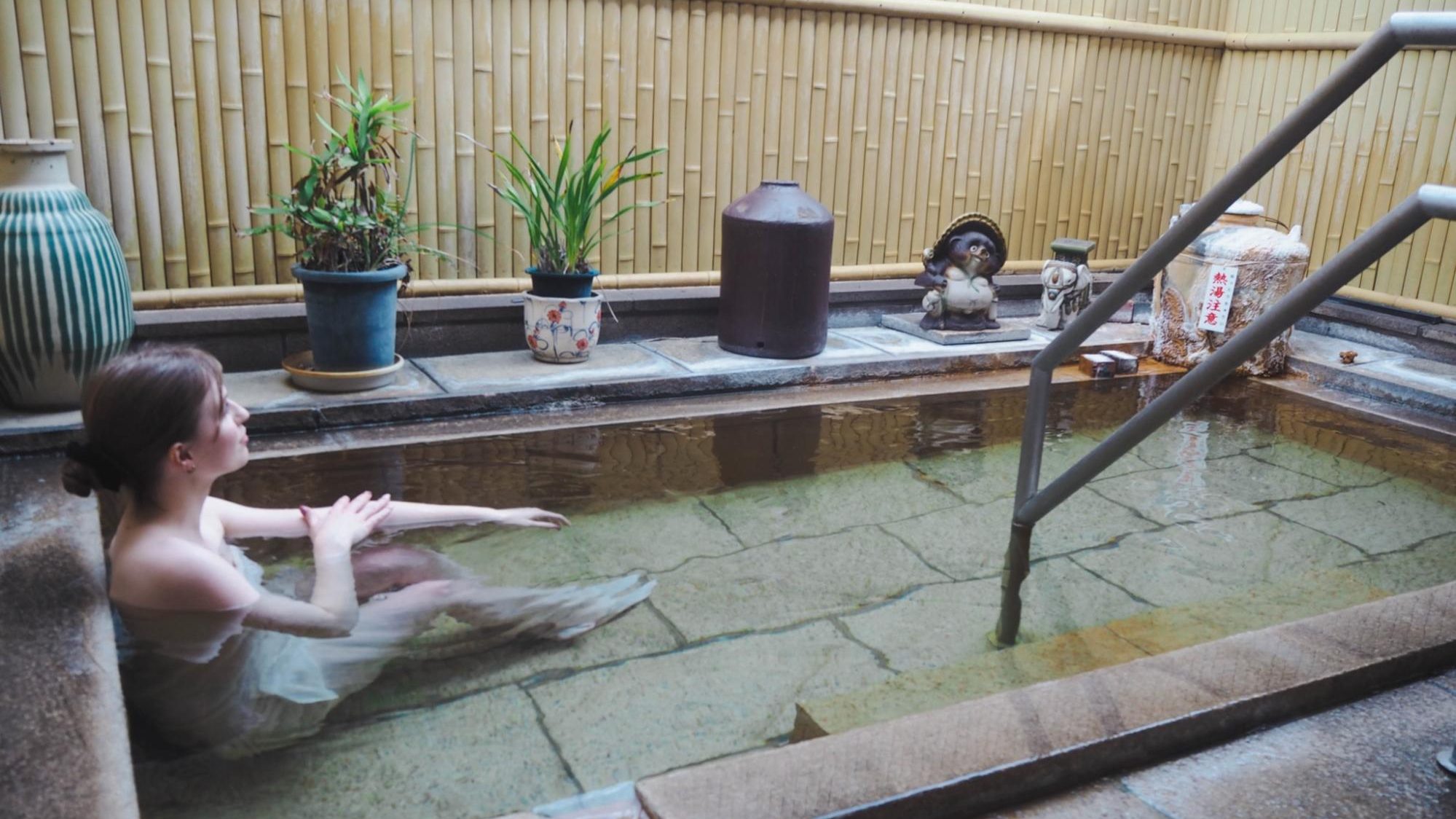 The granite tile hot spring has a chic and fashionable interior, which is perfect for the ones who would like to relax and maybe take the chance to take some pictures. The water feels smooth and delicate on the skin, and is sure to heal fatigue. Both of the hot springs are quite big and can room multiple people at once, but you are also free to enjoy the space alone!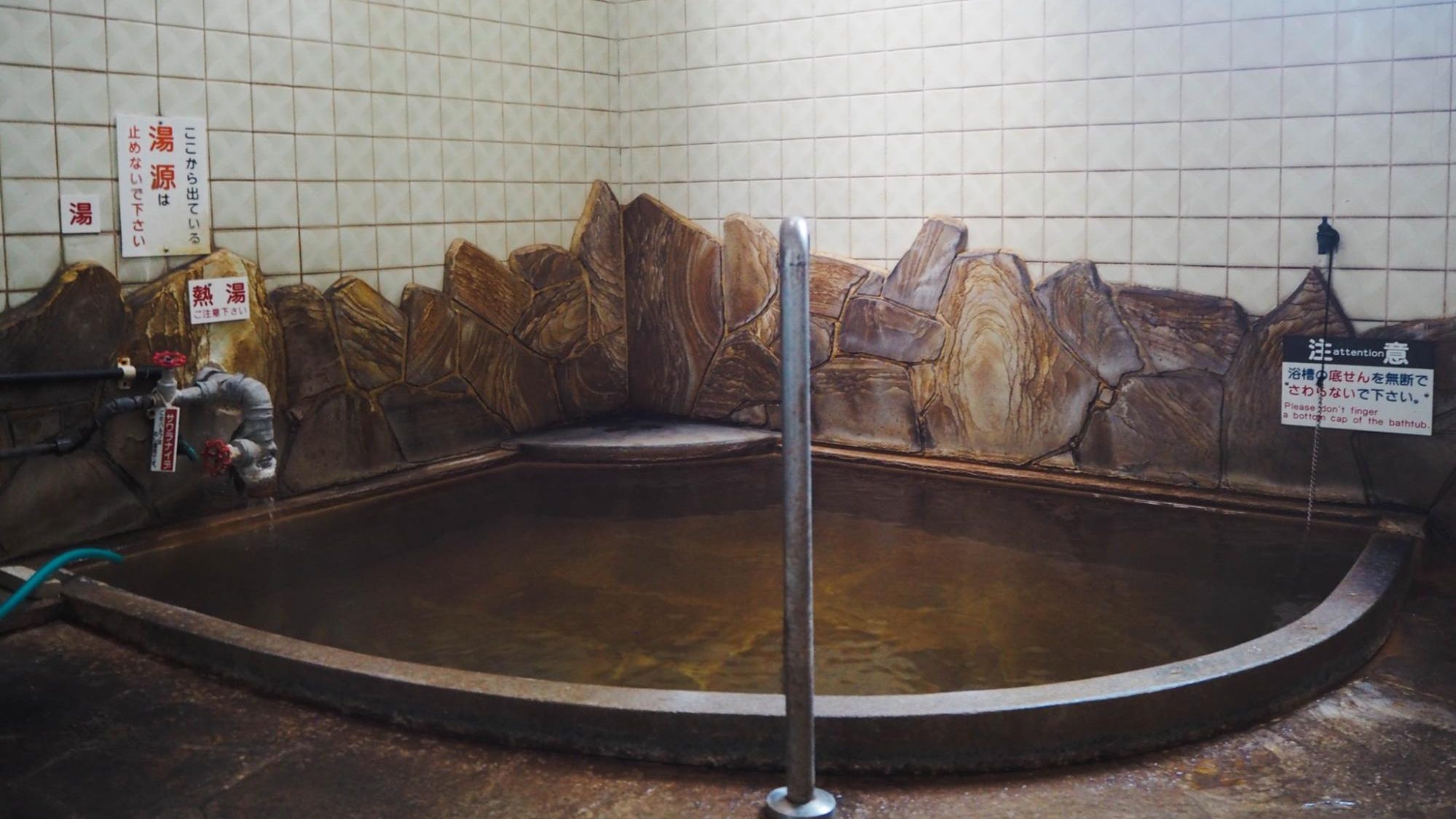 The inside bath has a high ceiling, making it feel spacious and open even though it is not an open-air bath. This hot spring is beautifully decorated with stone tiles and can room up to three people. Included in this room is the entrance to a steam bath where you can lie on tatami mats as the steam from the hot spring loosen your muscles and clears your skin.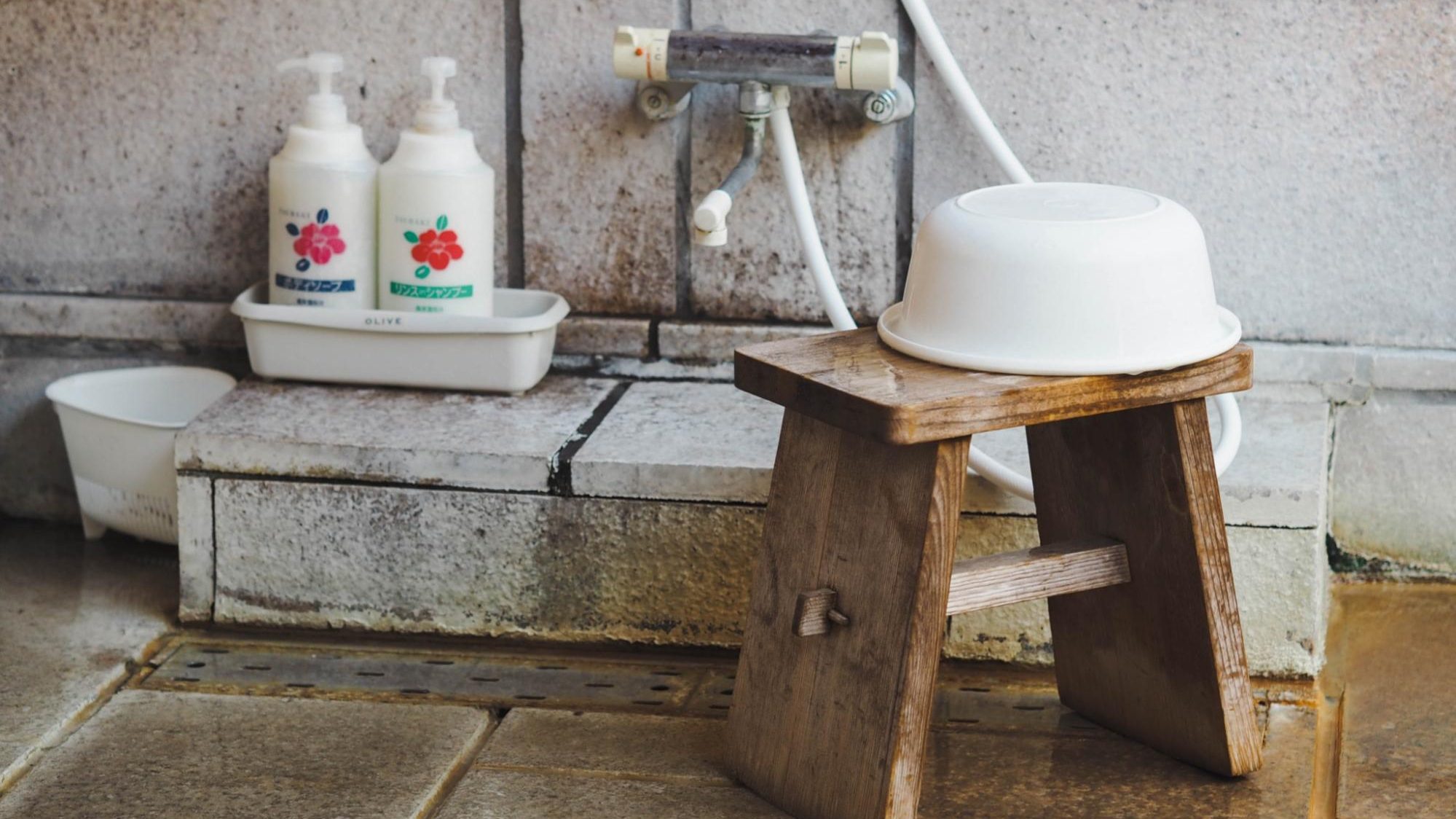 Take notice that the hot spring water in Kannawa can be quite hot, especially for those who are not used to hot springs, so there is a hose with cold water available to help you adjust the temperature to your liking. The hot springs all have a completely different atmosphere, so if you have the time and opportunity we would recommend trying all of them!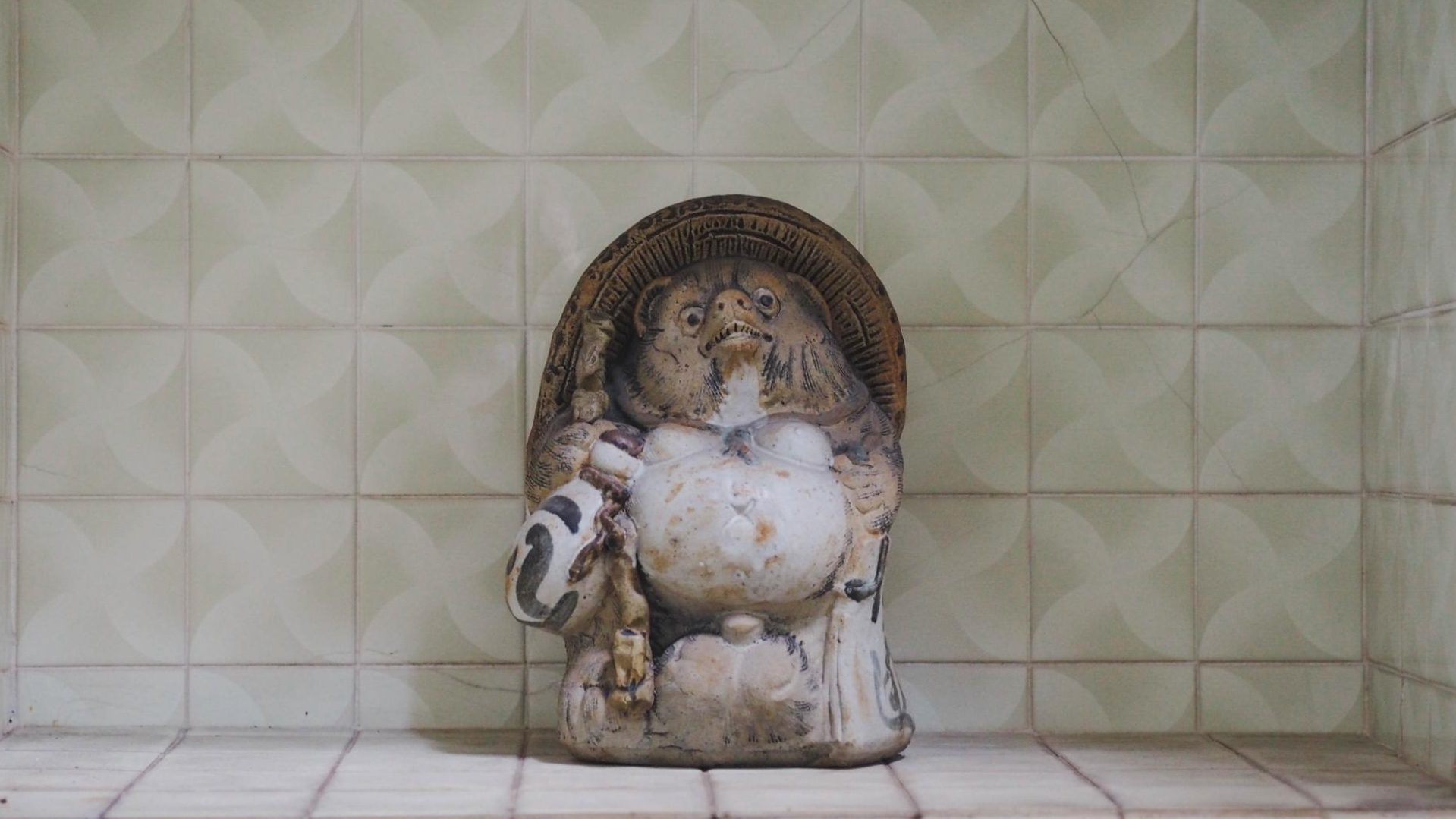 Like stepping into a museum
Even before you step into Miyukiya, it is hard to miss the numerous stunning cups and plates on display around the facilities. From the old books positioned along the ceiling, to the wooden-carved cabinets in the dining area – it makes you feel like you have stepped into a museum. The collectables carefully placed around the different rooms adds an endearing touch to the already charming hostel.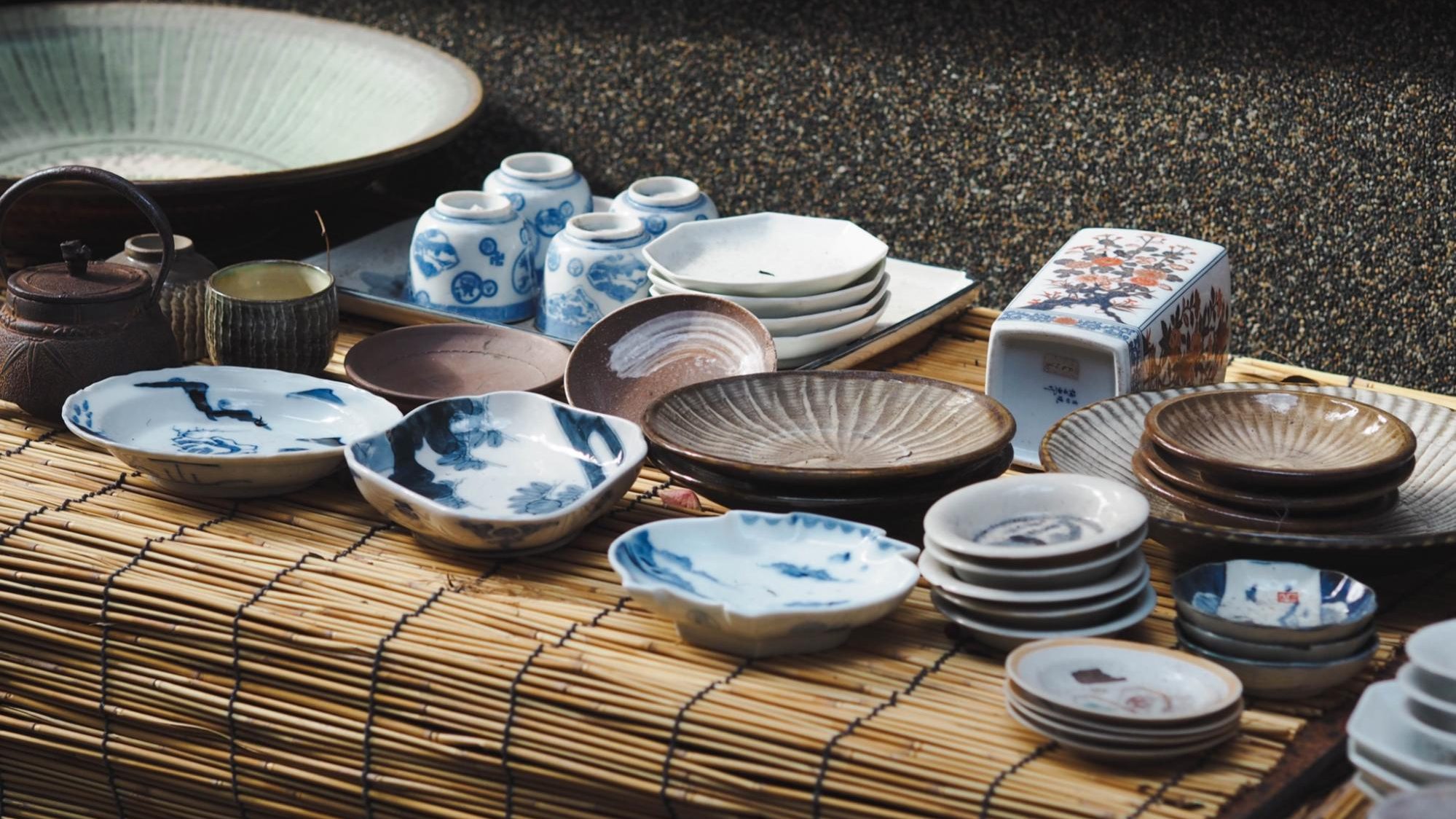 The owner is a collector of antique items, and especially loves old and beautiful pottery. Though some of the items are part of his personal collection, a lot of the pieces are also for sale! So if you are interested in buying some unique and interesting items during your trip, Miyukiya is a great place to stay!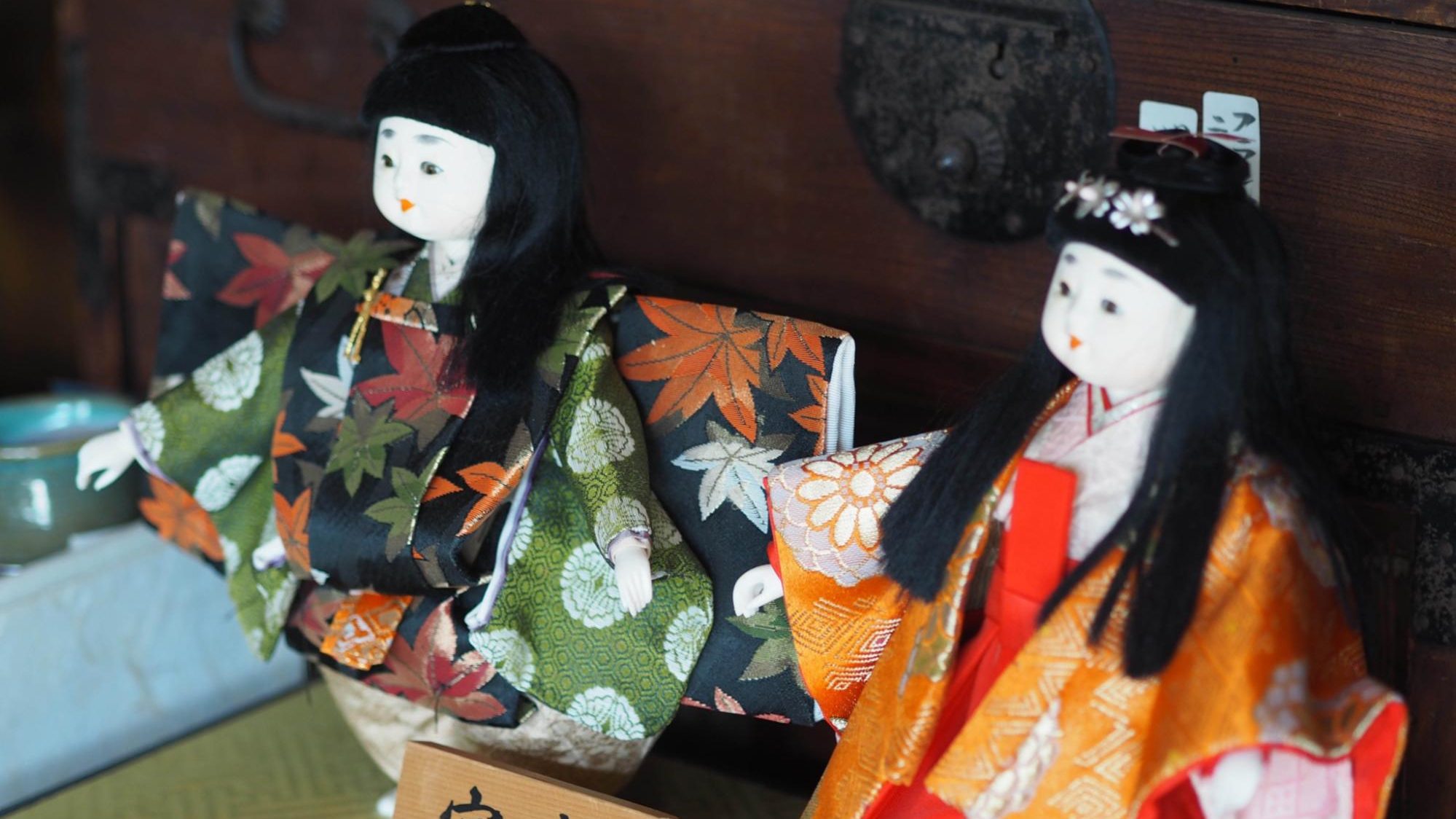 Feels like home
Miyukiya will be a real treat for those who enjoy retro and traditional Japanese interior design – walking into the hostel feels like stepping into a time machine. One of the biggest selling points of Miyukiya is the top-notch hospitality that will be provided during your stay. The gentle and kind landlady has lived in Beppu for a long time and can give you an exclusive inside look of the hot spring city. Leave your worries behind and visit Ryokan Miyukiya!
EnjoyOnsen