Nagomi No Yado Mutsuki, or Mutsuki for short, is a traditional Japanese inn that is located at the foot of Mt. Ogiyama. Mutsuki hosts multiple hot springs, and is in close proximity to many major tourist spots – It is perfect for those who want to relax but also explore Beppu! Continue reading to learn more about this beautiful hot spring inn!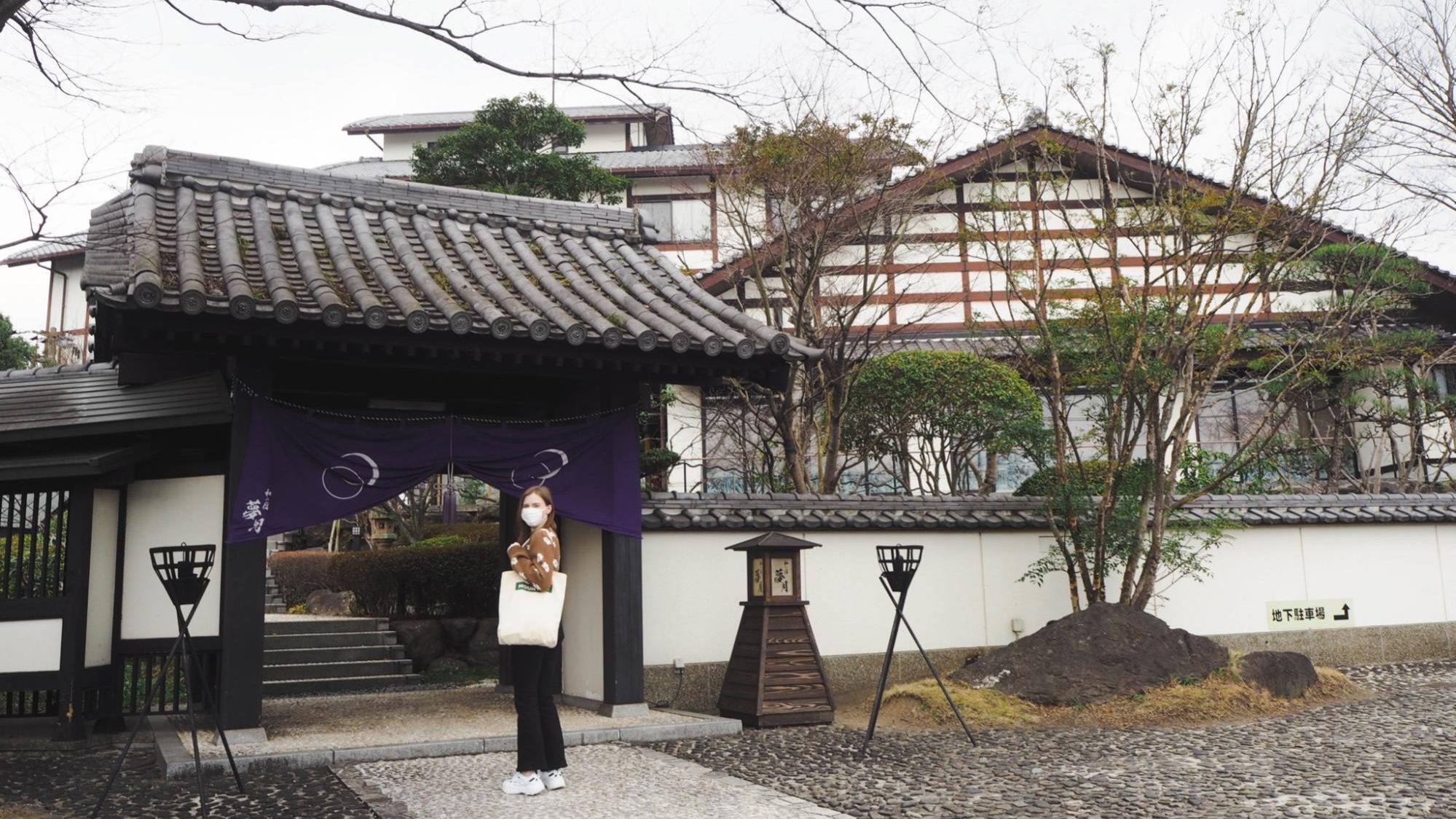 Where traditional meets modern
The first thing you will notice when you arrive at Mutsuki is the traditional-styled entrance, which is a popular picture spot with the inn's guests. Mutsuki is a ryokan (a traditional Japanese inn), and has a variety of Japanese-style, Western-style and Japanese and Western mixed rooms.
Included in the facilities are a lounging area, large public baths, private baths, a foot bath and a banquet hall. Mutsuki is close to a lot of famous tourist spots like the ropeway, and the Jigoku region where you can see the 'Hell onsens". It is the perfect place to go with a group of friends or with your significant other!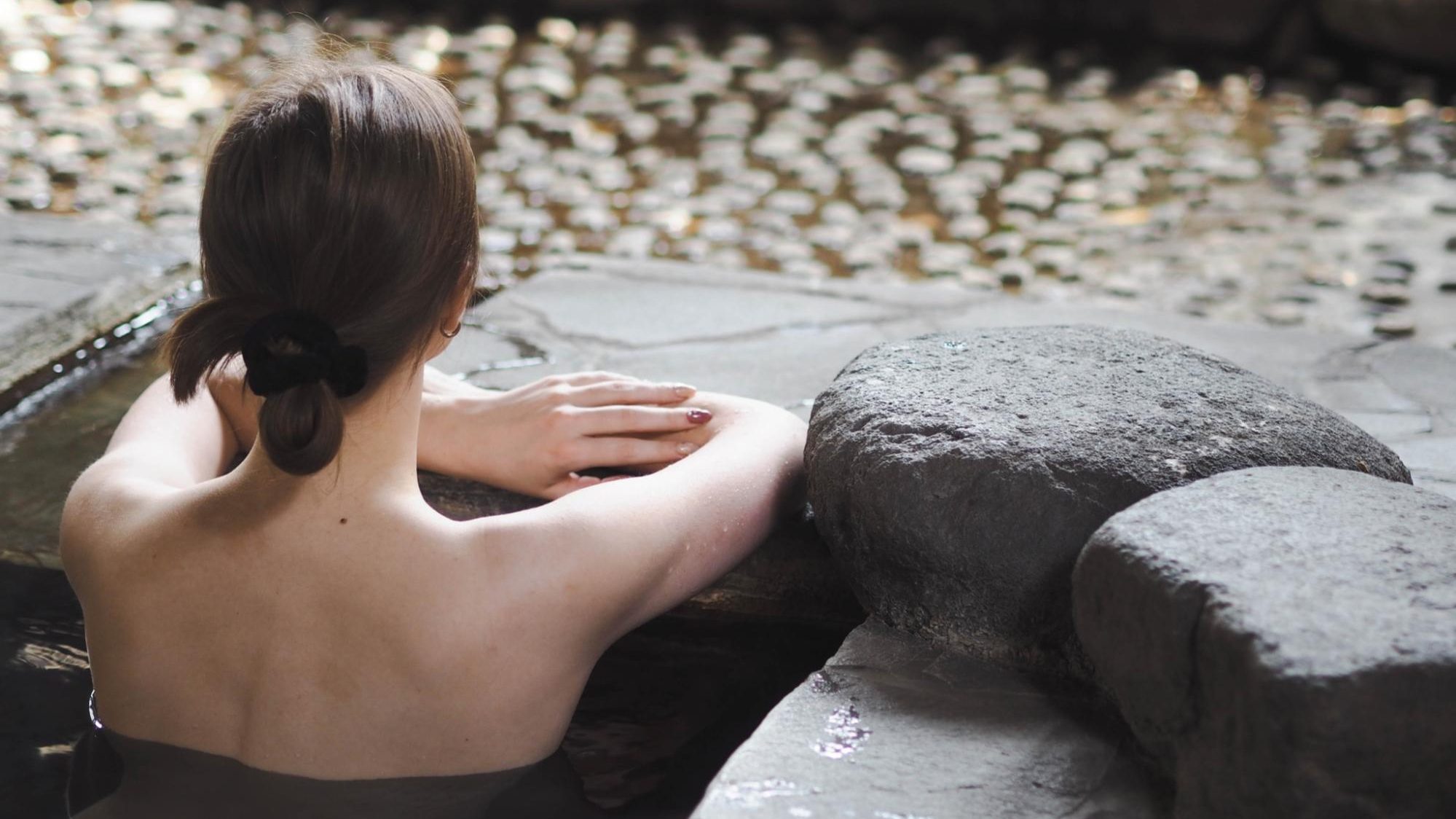 An onsen for all
One of the many benefits of staying at Mutsuki is the multiple hot springs that you can try out during your stay. Mutsuki consists of a large public hot spring and a private family bath on the first floor, and five smaller private baths that can be found in a separate building outside of the inn.
In this article we will be covering the public bath in the main building which consists of an inside and outside bath, and Midori-no-Yu which is a pottery bath that is located in the separate hot spring building.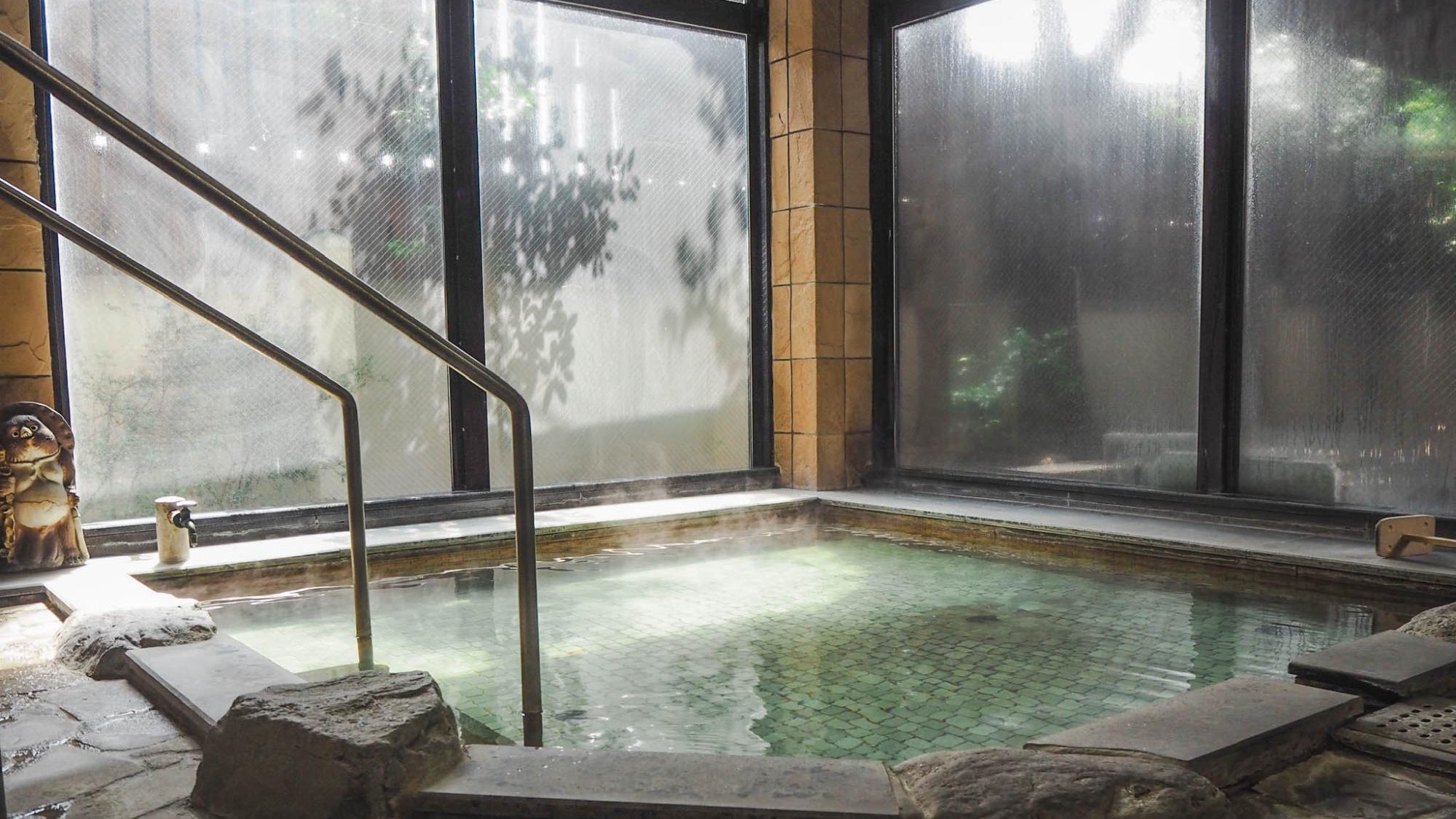 Replenish your energy in the public bath
The public bath in the main building consists of two hot springs: one inside and one outside. The hot spring inside is situated next to two big windows which lets in a calming, natural sunlight. The hot spring is made of stone tile, and has enough space for at least eight people. Next to the onsen you will also find the showering area where you can wash off before and after you go into the bath.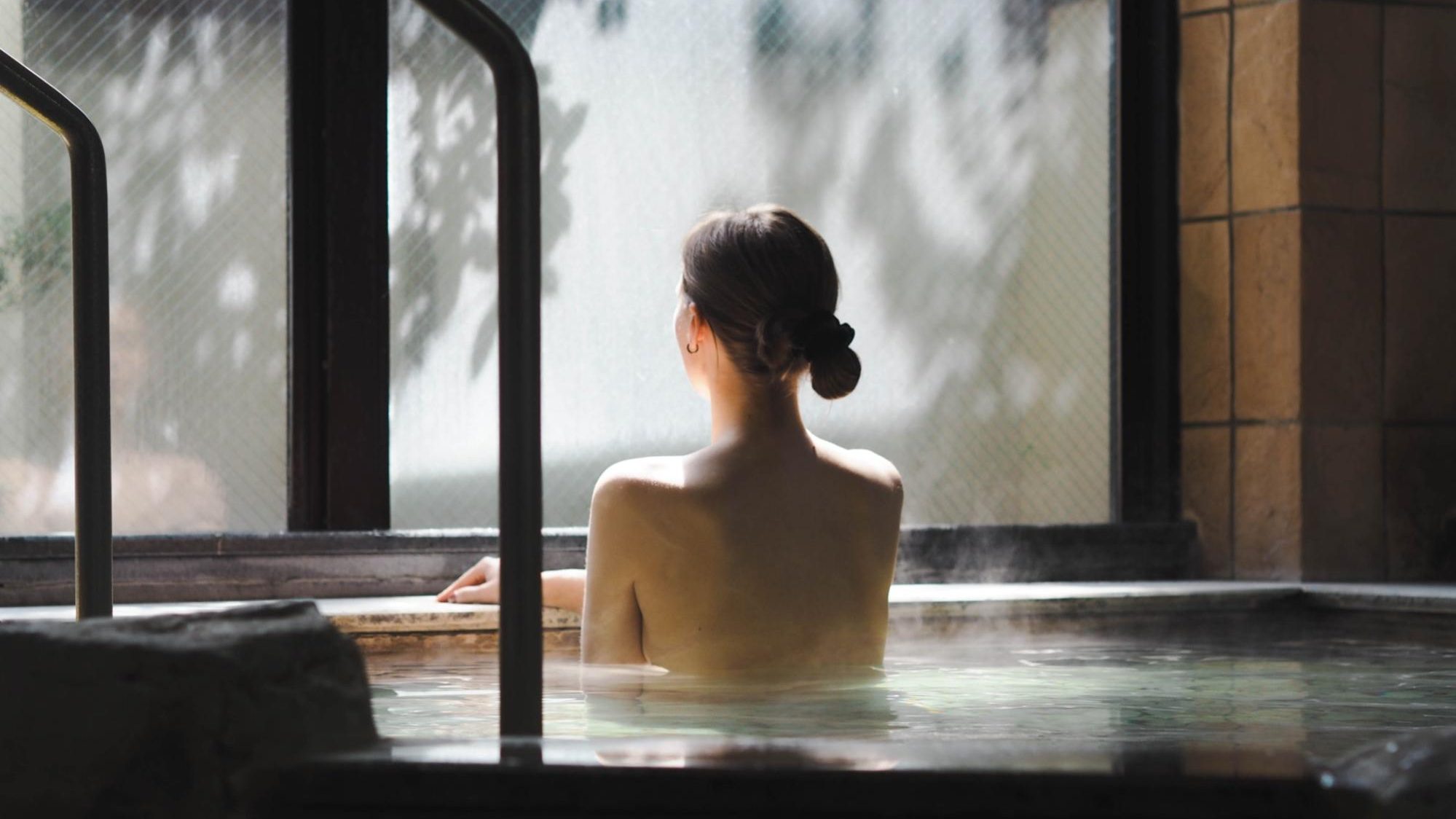 After soaking inside for a bit, you can head to the outside bath which is a beautiful and chic stone-bath covered by a wooden roof. Here you can enjoy the mild breeze as you sink into the warm water. The hot spring outside is Japanese-styled, but with hints of tropical vibes that make you feel like you are in a far-away resort. Take your time to relax and replenish your energy!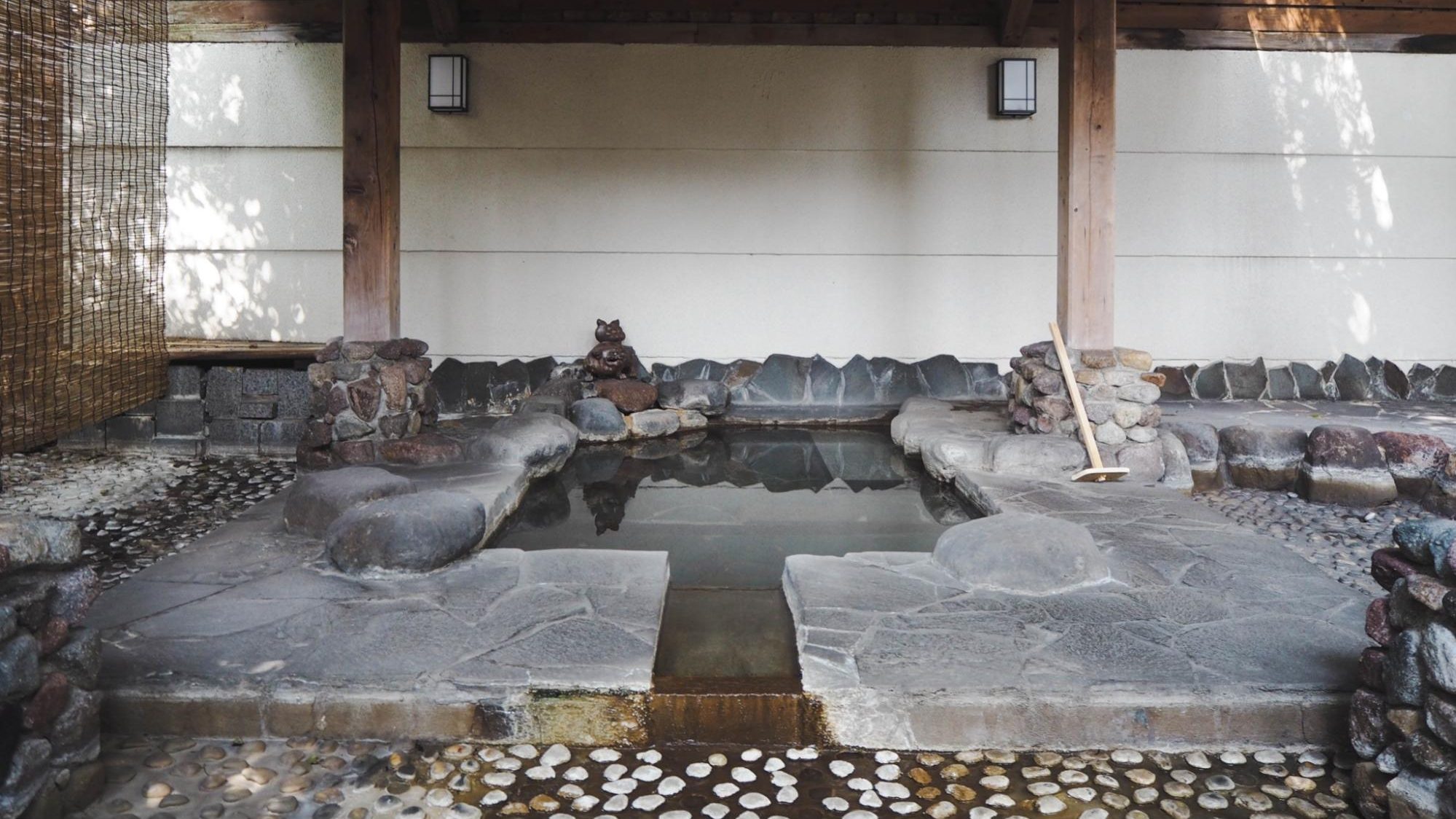 Private bath with a garden view
Midori-no-Yu is a gorgeous pot-shaped hot spring placed in the middle of an open-air garden. The gorgeous blue-green water perfectly compliments the surrounding greenery, which adds to the tropical atmosphere of the private bath.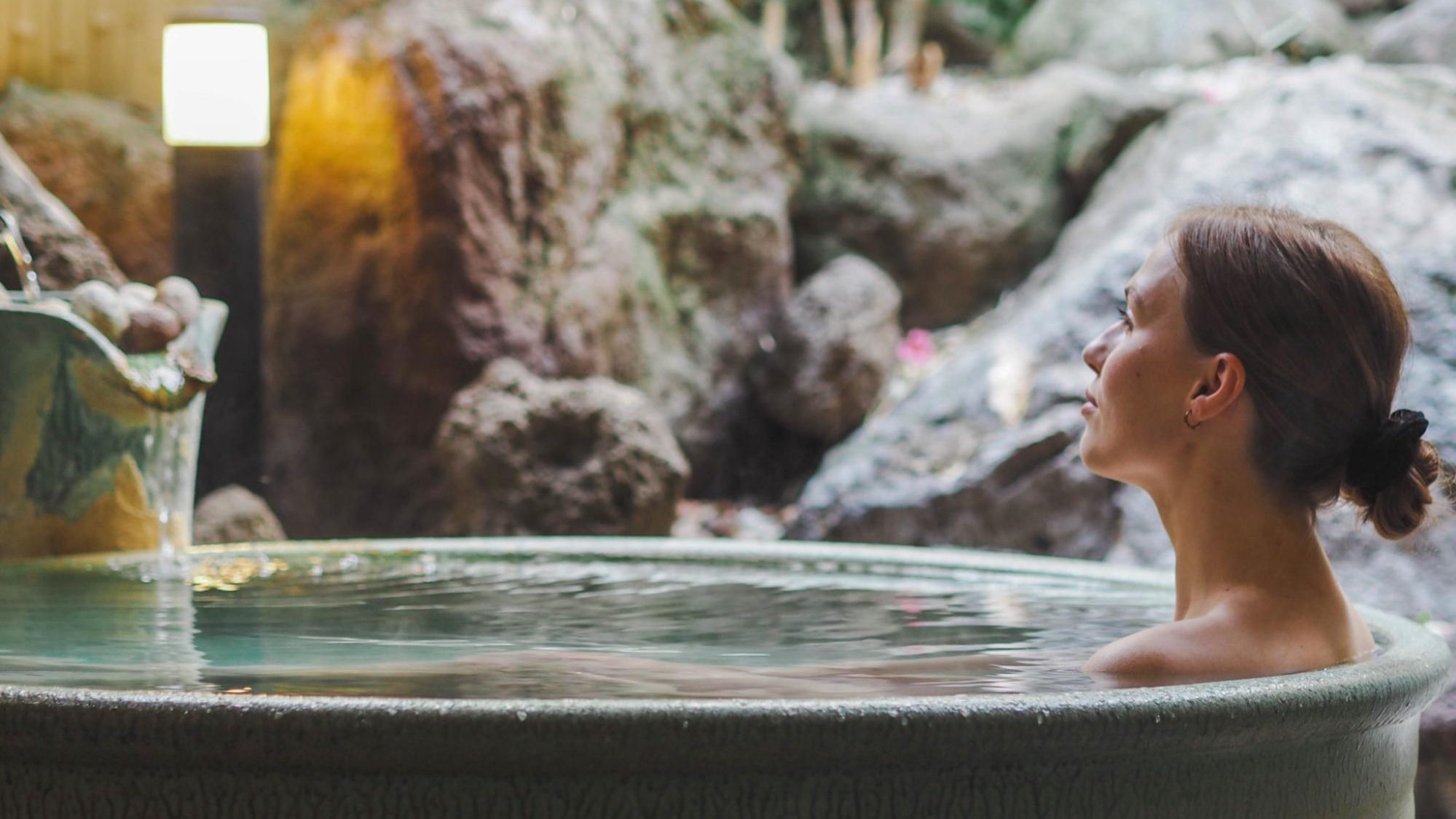 The hot spring is big enough to room two people, but it is also the perfect place to wind down alone. What better way to relax than spending time in a stunning hot spring with a private garden view? Midori-No-Yu has an exclusive and luxurious ambience that you won't find in your everyday hot spring!
When you are finished with your bath, there's a big changing area where you can comfortably dry off and get ready before you head out. You will also be happy to hear that the private baths are all free for those who stay over at Mutsuki!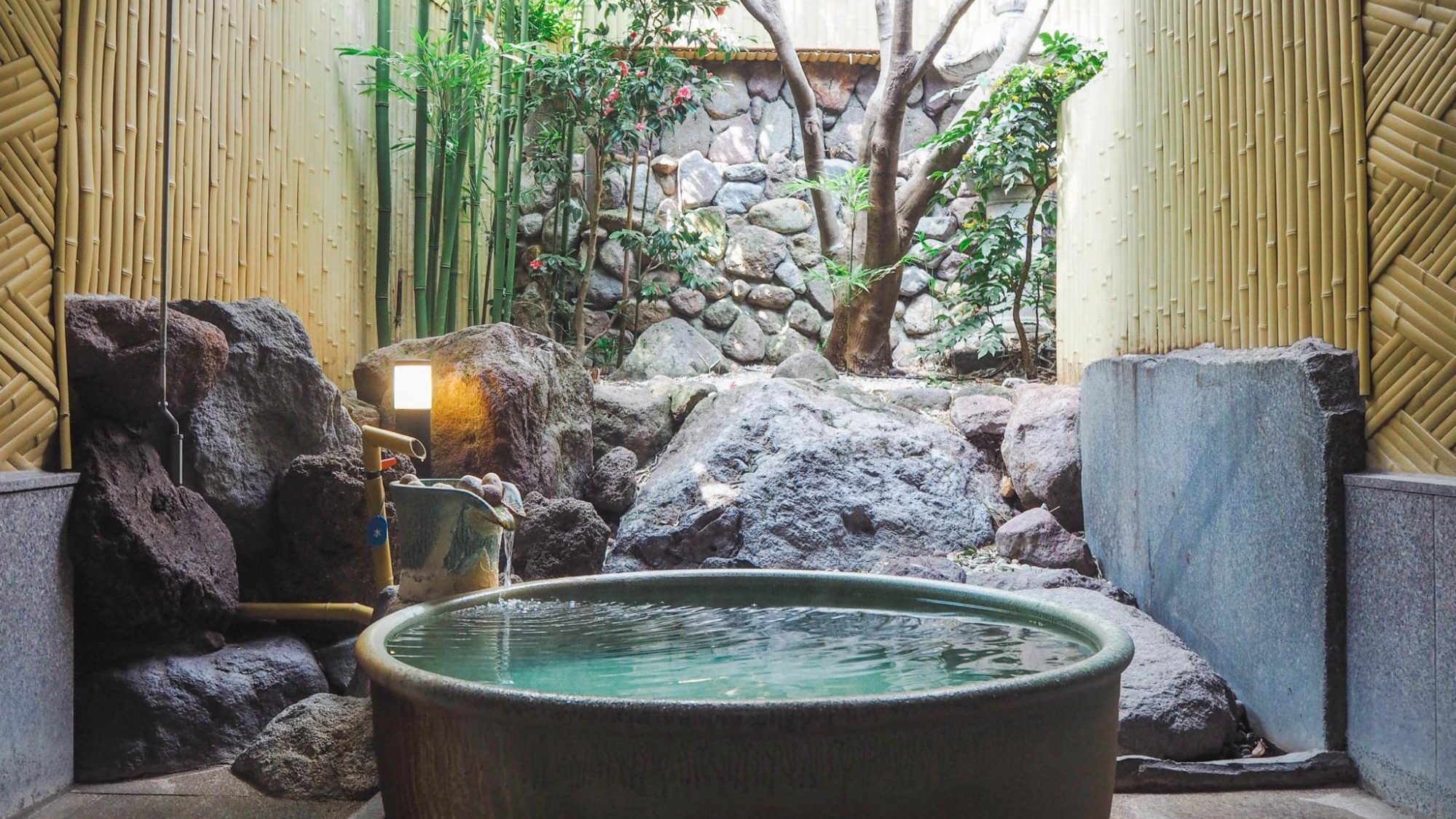 All the hot springs have simple hot spring water. This is a mild and low mineral spring water which is considered good for both eldery and children. This type of spring water is great for those who struggle with fatigue, muscle pain and neck stiffness, so give it a try if you are struggling with any of those!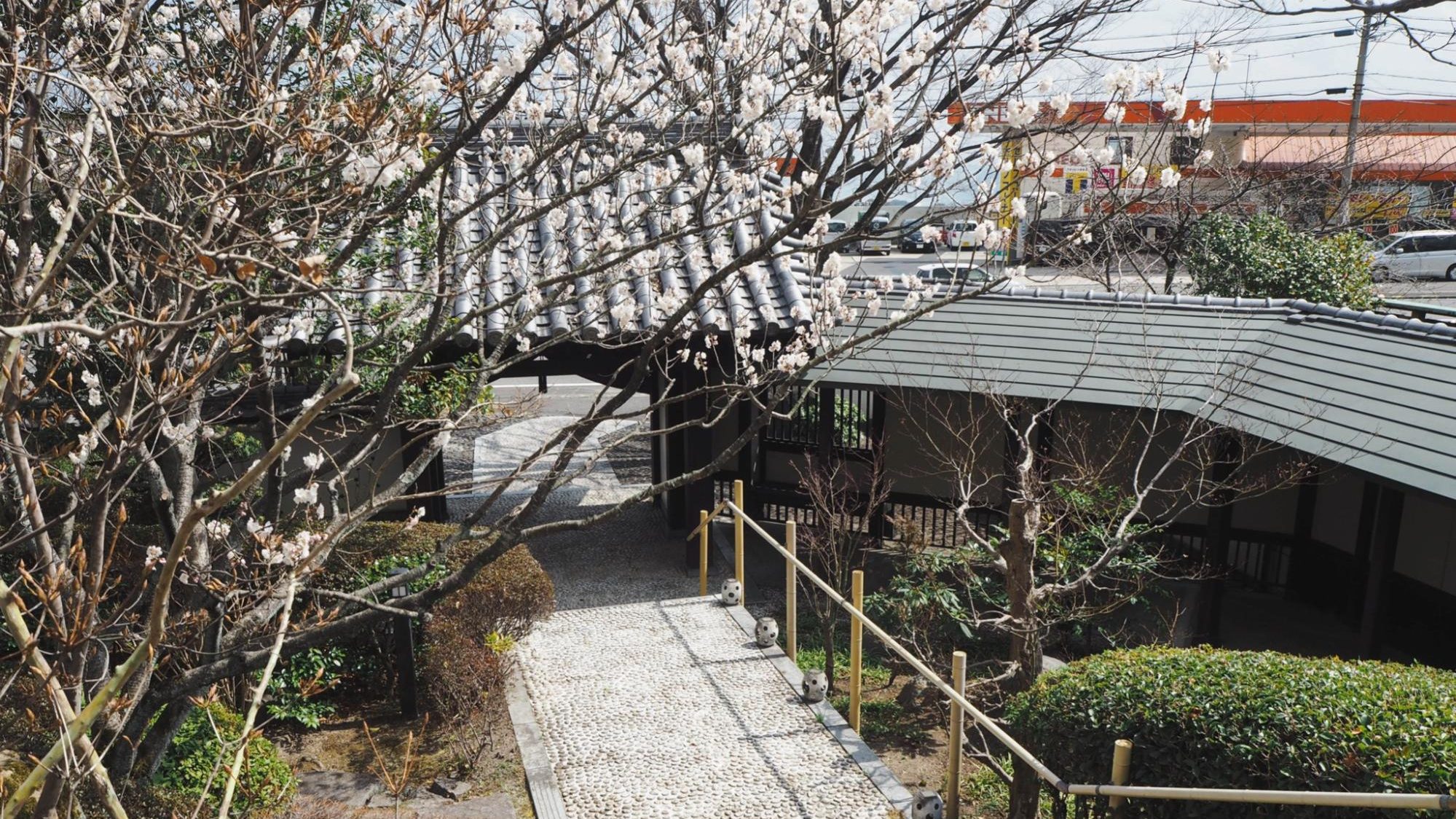 Make Mutsuki your next stop
Mutsuki is a perfect mix between traditional and western, and has several hot springs that are guaranteed to be to your liking. As the inn is not located in downtown Beppu, you get to enjoy a more quiet atmosphere while still having easy access to popular tourist spots. Staying with Mutsuki will be a truly enjoyable experience unlike no other, so why not consider the inn for your next trip?
Basic Info
OPEN : 10:00~16:00
FEE : 2,000 yen/60 min for one private onsen, 500 yen/person for public onsen
How to get to Beppu Onsen, where Nagomi No Yado Mutsuki is located.
EnjoyOnsen