Myoban Onsen is one of the most unique hot spring experiences in all of Japan. The hot spring (onsen) in the Japanese town of Beppu known as Myoban Yunosato (Alum Water Village), manufactures the bath product "yunohana" (hot water flower), which is a famous product among Japanese people. Known for both its rich history of traditional hot springs and for its natural beauty products, we'll show you why Myoban Yunosato should make it on your itinerary.
At This Myoban Onsen, You Have Options
There are two types of hot spring at Myoban Yunosato; the first is a beautiful outdoor bath with gorgeous scenery nestled on Beppu's tallest hill, which is very spacious and refreshingly open. The second type is small rooms for rent with family baths, allowing you to enjoy a hot spring in privacy. Being able to choose your favorite type of Japanese hot spring is one of the interesting characteristics of Myoban Yunosato.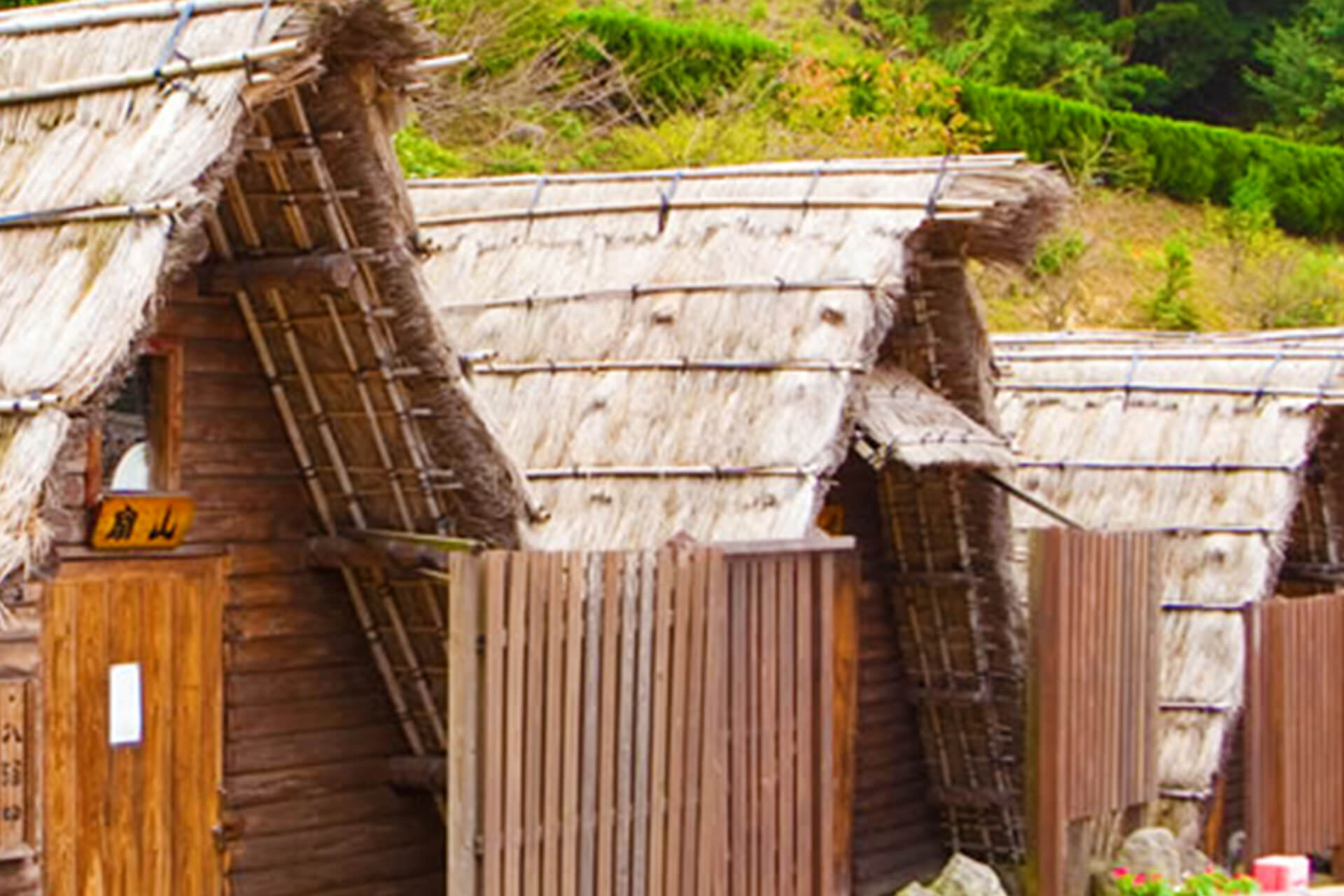 The Water Has Unique Cleansing Properties
Myoban Yunosato's waters contain sulfur. Since sulfur removes sebum and dirt, bathing in Myoban Yunosato before going to a mild alkaline hot spring is very good for skin condition. The nearby Hyotan Onsen's water is alkaline and contains plenty of moisturizing ingredients, so if you want gorgeous, purified skin, by all means give the combination of Myoban Yunosato and Hyotan Onsen a go!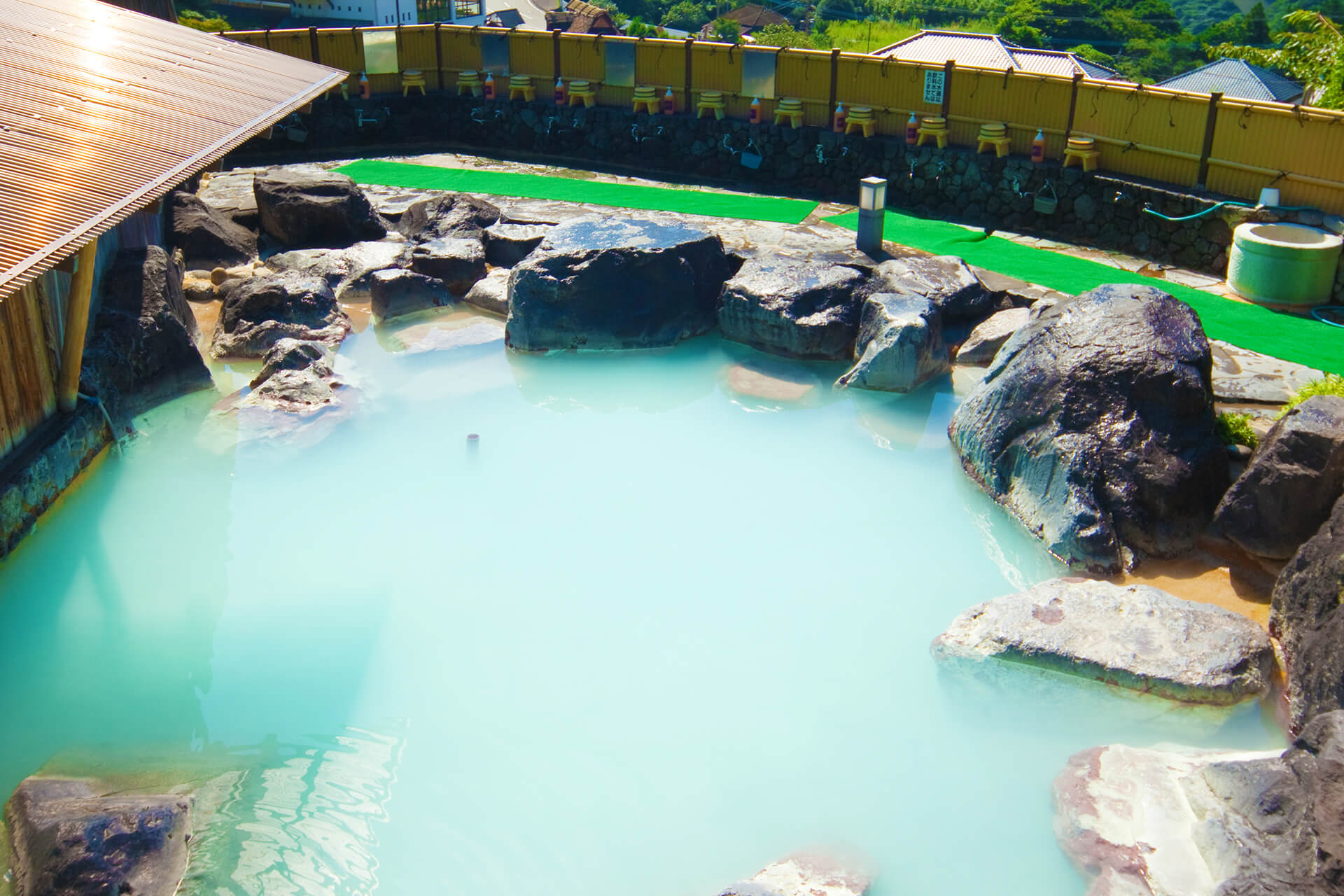 Natural Bath and Beauty Products! Take This Nourishing Onsen Home With You
You can buy the yunohana bathing products mentioned above, which have more than 300 years of history. Because these products are produced naturally by the hot spring, you can take them home to enjoy the experience of a hot spring in your own home! Cosmetic products containing hot spring ingredients are also popular souvenirs.
*Please note that there are quarantine rules with regard to taking these products outside of Japan. Please check prior to purchase.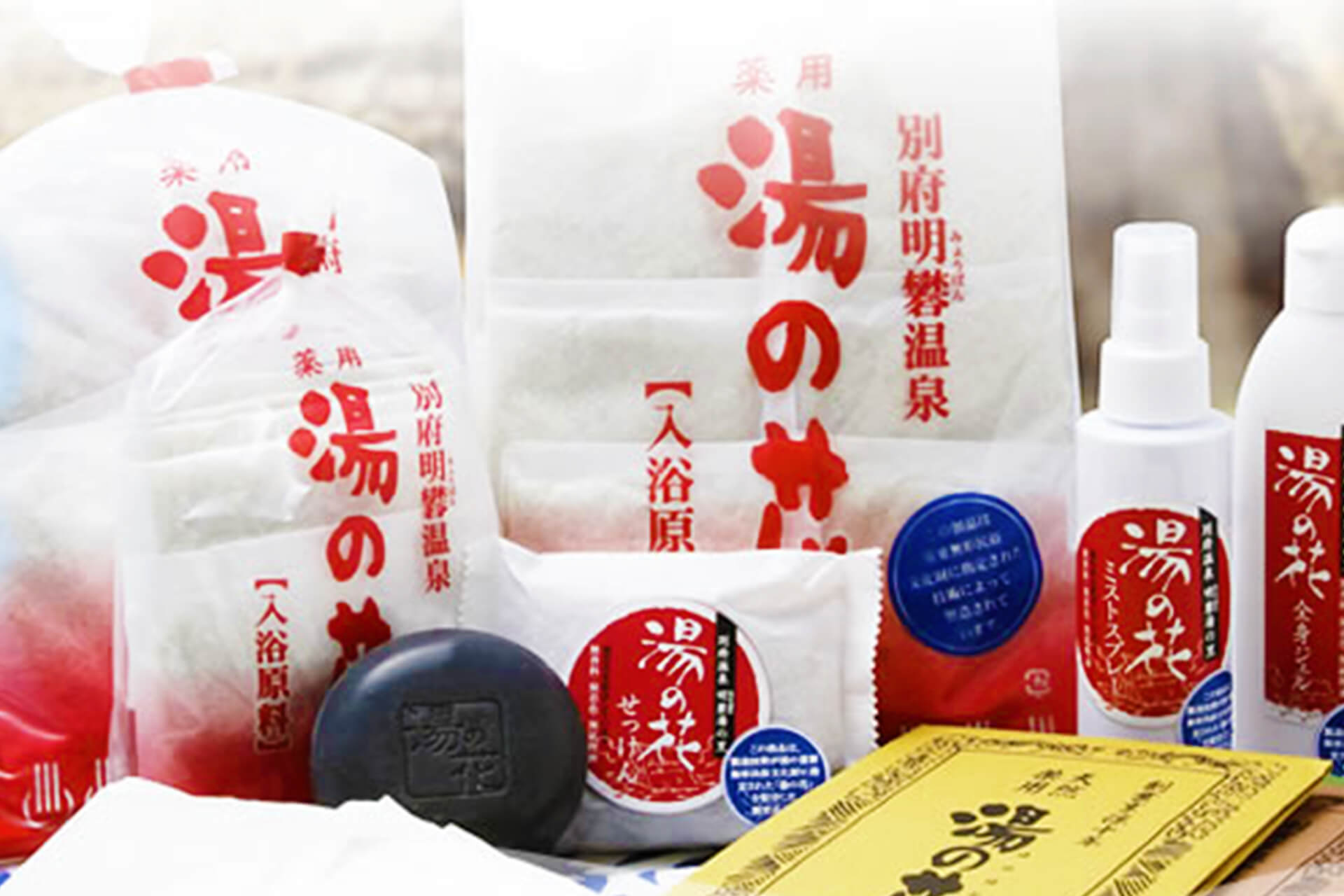 Basic Info
OPEN: 10:00-21:00 (last reception at 20:00)
FEE: Adult 600 YEN, Child 300 YEN
EnjoyOnsen