This time, we'll be introducing hot springs attached to local folklore.
1.If you throw stones in, a hot spring will surge forth!?
This hot spring that earned such a reputation is none other than Nageshi Onsen – the hot spring where a stone was thrown – which is located in Beppu. Long ago, a person by the name of Koubo Taishi passed through that plot of land. He threw a stone and where that stone fell, hot water started boiling up. Because of that event, Nageshi Onsen was given its name in accordance with that thrown stone.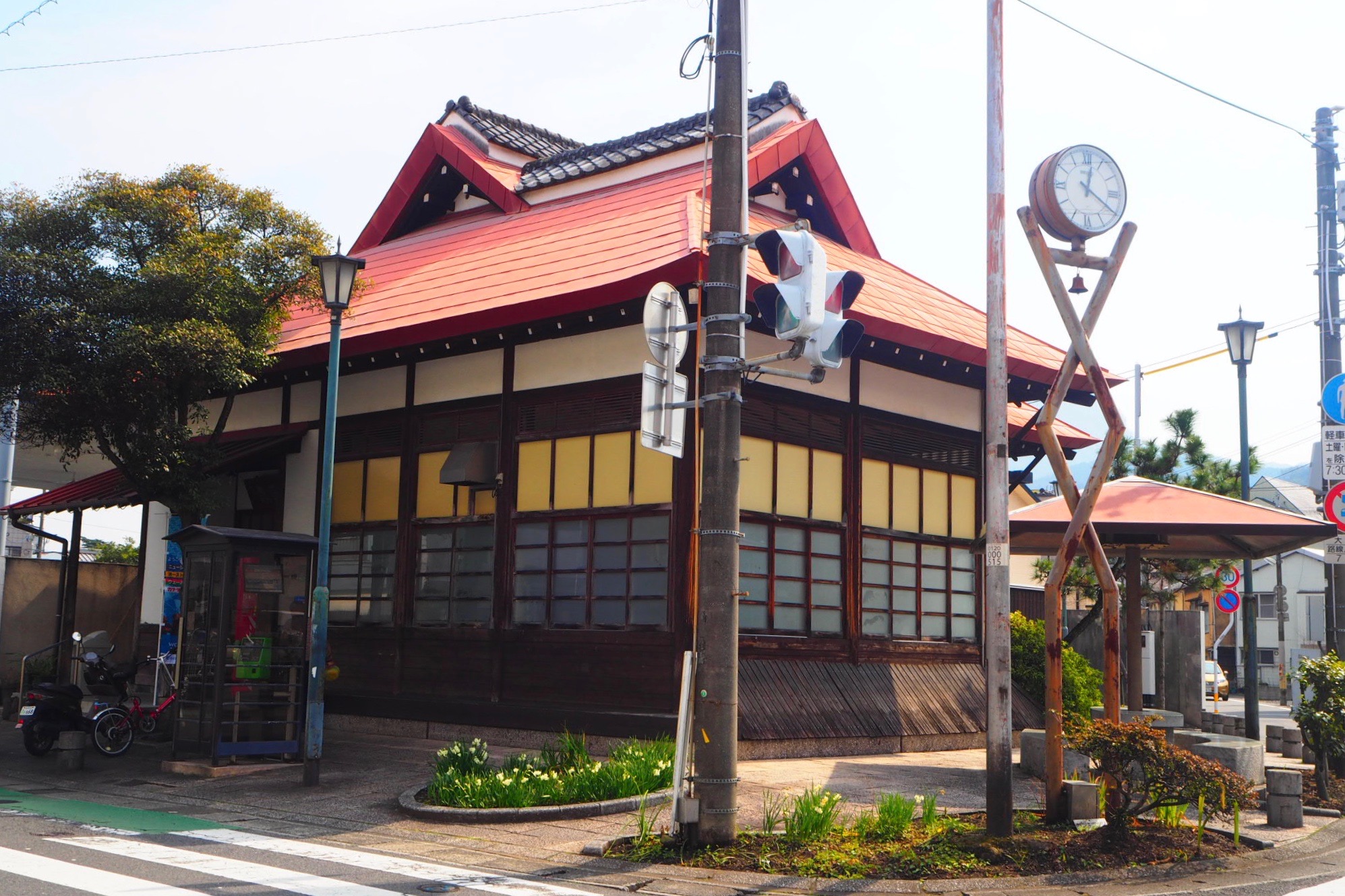 2.The Hot Spring That Appeared Overnight
This is yet another interesting story that has been documented.
An unspecified person bought the land and was perplexed as to whether or not they should make it into a hot spring. In the midst of all their thinking, someone had constructed a wooden hot spring facility, and the owner, pleased by this, began using the hot spring as it was. Just like the instance of Nageshi Onsen, Ichiya Onsen was named as it was made in just one night (with "ichi" meaning one and "ya" meaning night.
Also, since it was located in the heart of Beppu at the time, apparently, many people used it as a place to give newborns their very first bath.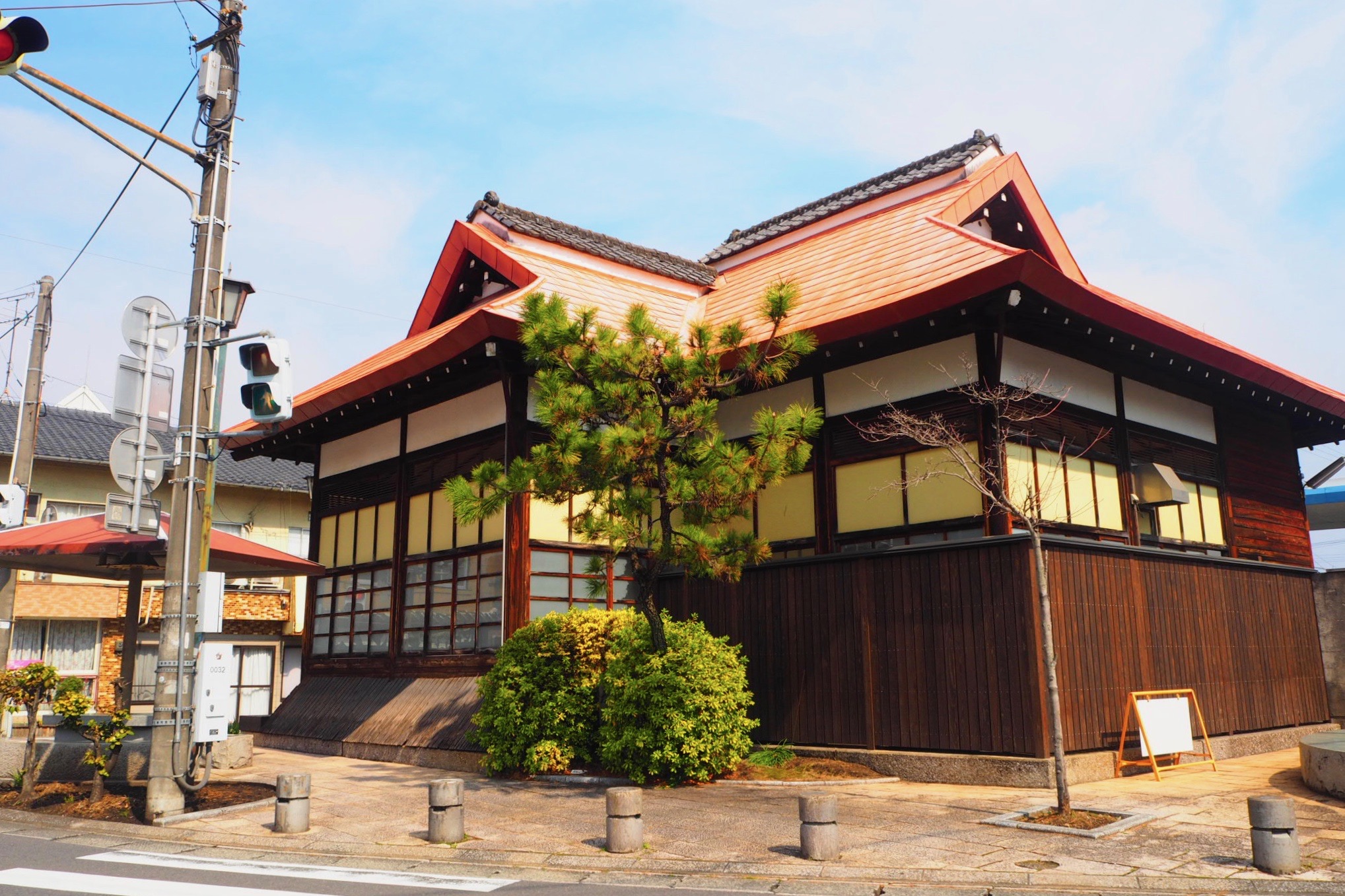 Bearing such a historical background, Nageshi Onsen is a wooden structure with a temple hall's appearance. With its red roof and large, green "noren" (split curtain), it creates a quite charming atmosphere. Takegawara Onsen is a hot spring which shares a similar ambiance albeit a smaller version.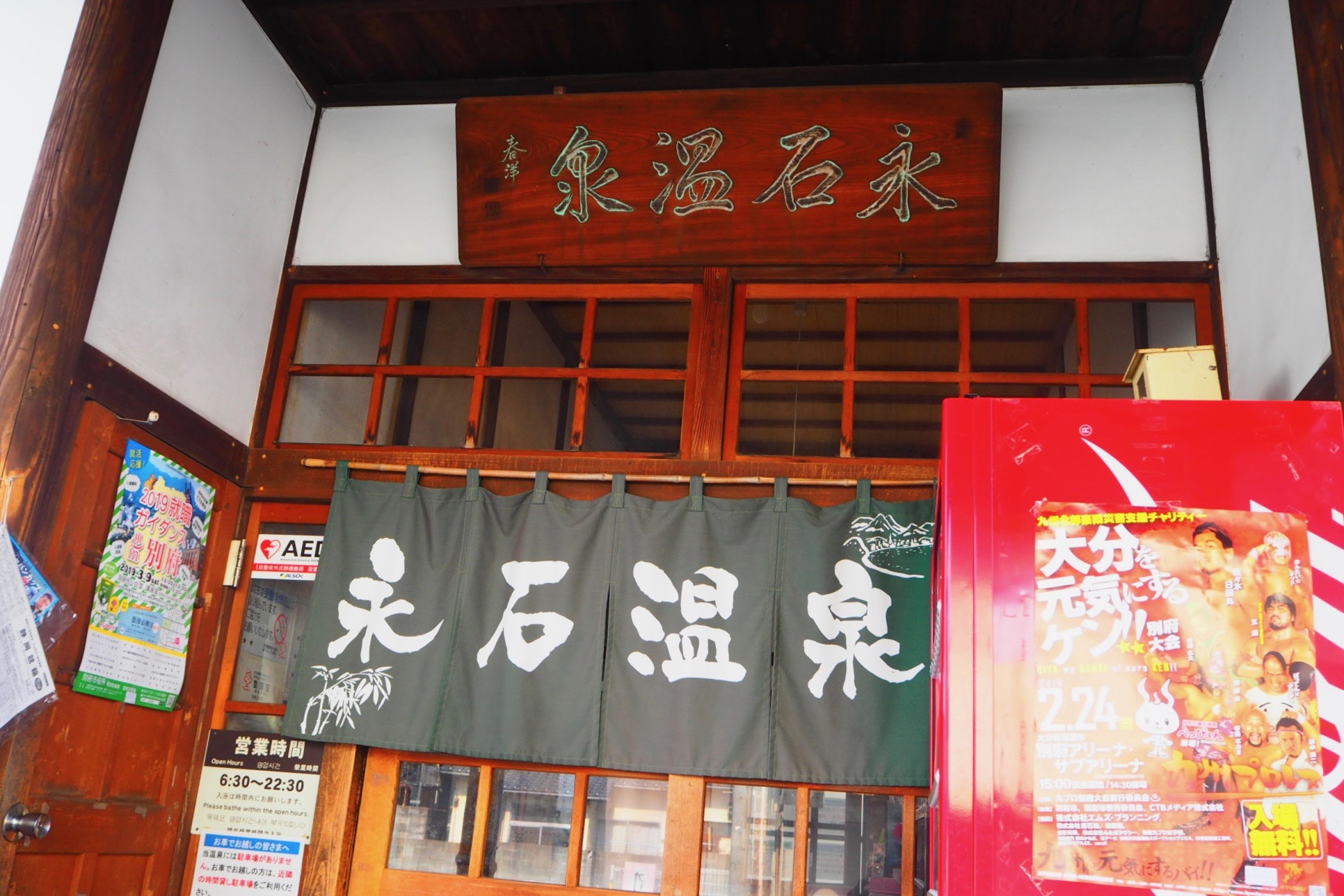 Integrated Hot Springs Unique to Beppu
Beppu's city-run hot spring is famous for its combined dressing rooms and baths, but the hot springs here are a little different. It divides the dressing room and the bathhouse though it is an integral type by a big staircase made of the stone. I have never seen such a structure in Beppu.
Thanks to the stairs, the space is very wide and the ceiling is very high.
I think it's a hot spring where you can enjoy the sound of running hot water resonating within the bath.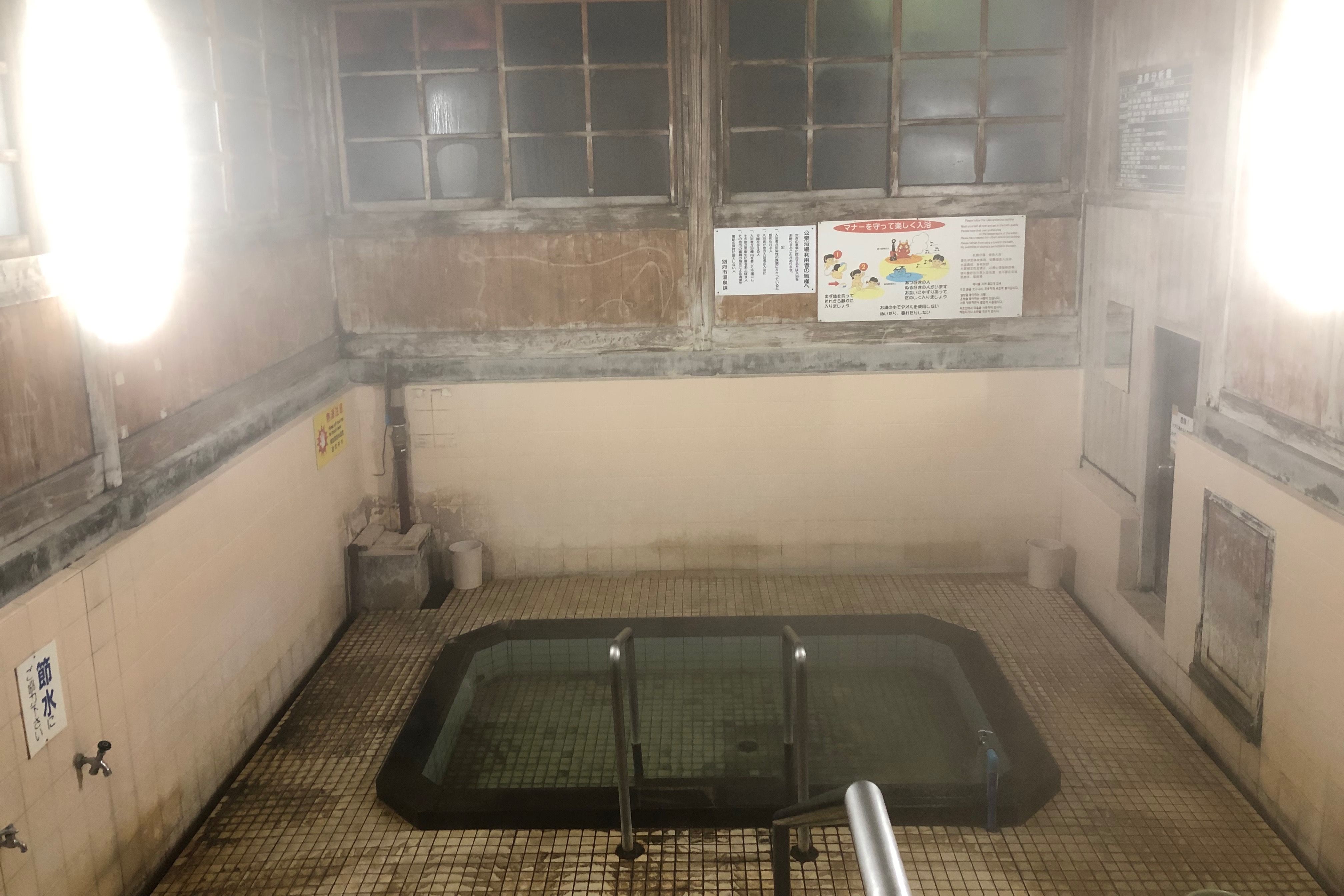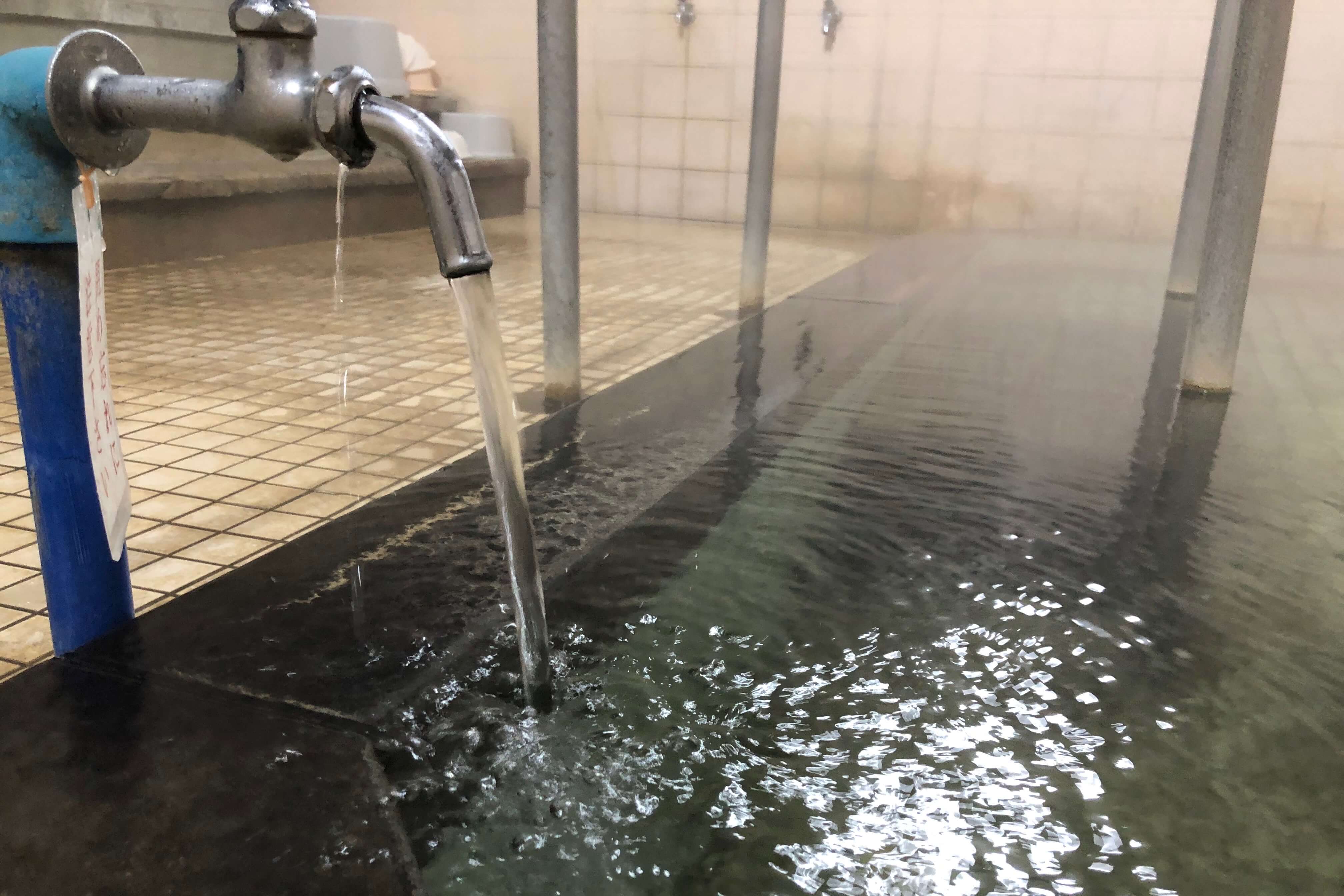 What I felt when I got in the hot springs is that it is definitely a good hot spring for those with poor circulation.
The reason is that the hot springs here are absolutely hot!
I head from the attendant that the average temperature is about 46 degrees, depending on the day.
Seeing as it warms you up from the inside out, it's perfect for winter!
Nageshi Onsen, which we started with, along with Matsubara Onsen and Kamiya Onsen, are generally said to be hot hot springs located in the area..
For those who like hot water is a must see!
Why don't you stop by and take a look?

How to get to Beppu, where Nageshi onsen is located
Recommended hot springs and other attractions can be found by clicking the buttons below, so please have a look!
EnjoyOnsen