The Kannawa Onsen District rises far above the rest of Beppu City, the onsen capital of the world. From here, you can see breathtaking cityscapes that bring to mind scenes from Japanese movies. With this preface in mind, let's continue on to the introduction.
The onsen we would like to introduce today is called Netsu no Yu. This onsen is a municipal onsen operated by Beppu City. To get there, go down the main street in Kannawa and then turn onto a narrow alley, where you will walk for about 5 minutes. The building has a large presence, made of concrete and set in a small plaza. For the local people who know about onsen, this onsen is very popular, and we will explain why.
The Magic Word: FREE!
When you first arrive at the onsen and are looking for somewhere to pay, a friendly local will instead point to the sign and explain that this onsen is free. There are a few free municipal hot springs such as Netsu no Yu around Beppu. Before entering, instead thank the statue in front, called a Jizo, and enter the room.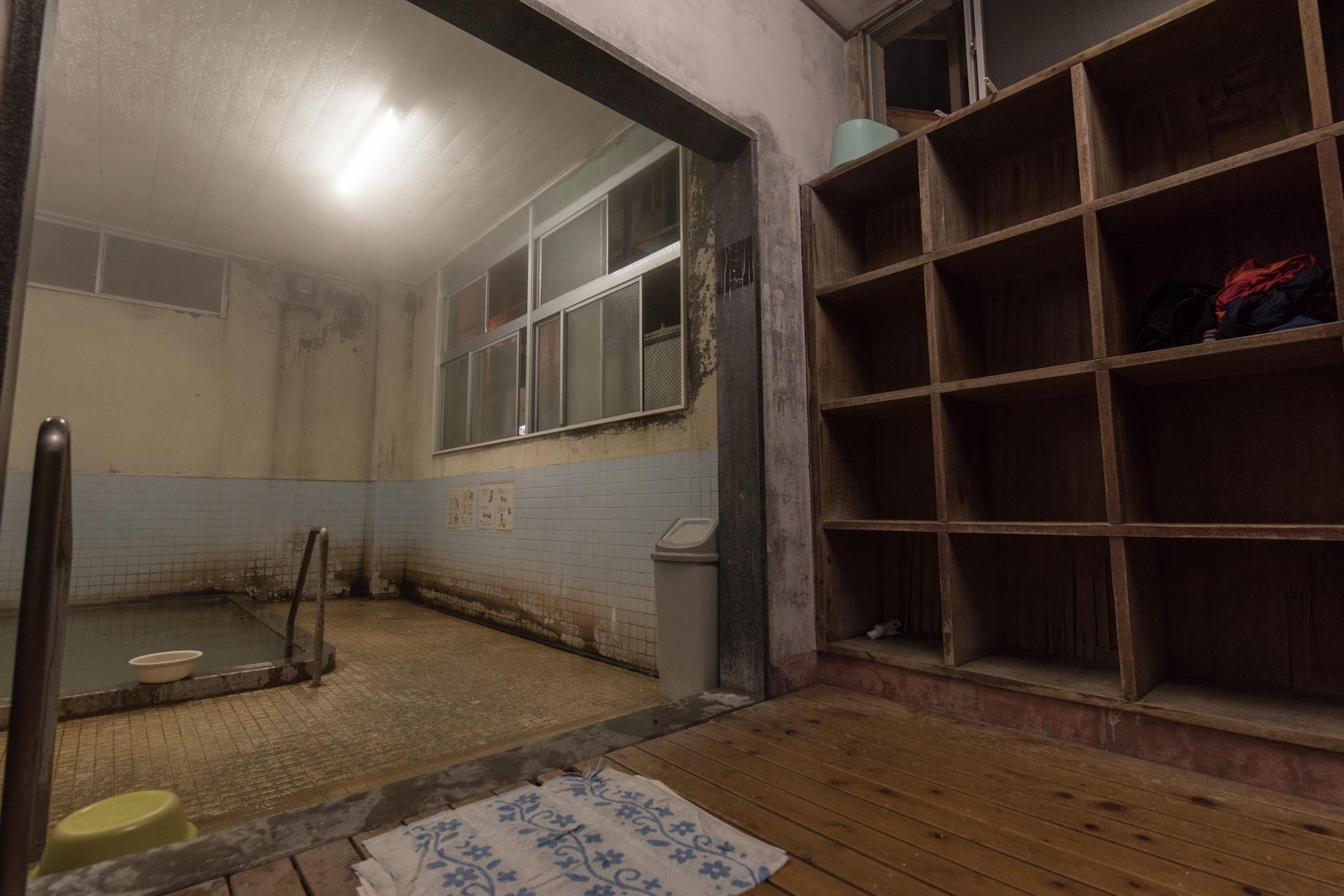 When you open the door you will see a dressing room in front of you and a bathroom when you look to the side. This onsen feels very historical, with a tiled floor and a wide bathtub, making you wonder how it can really be free.
Is this water good for your skin? Pay attention to the ingredients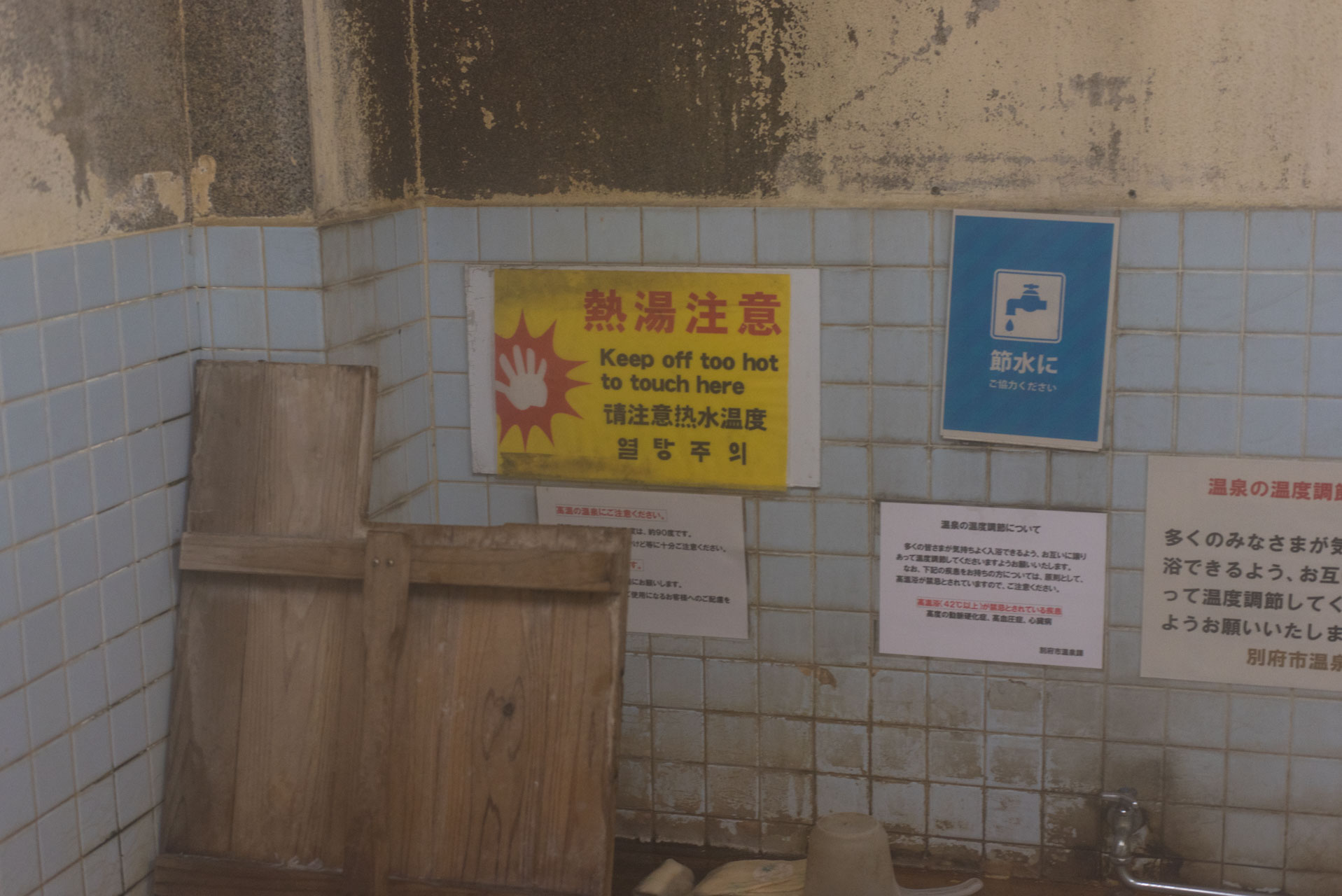 Get in the bathtub and you will see white specks floating in the water. The water is also very hot, as expected from the onsen`s name, which means "hot water." This name comes not only from the fact that the water is hot, but because it is also said to reduce fevers in the body.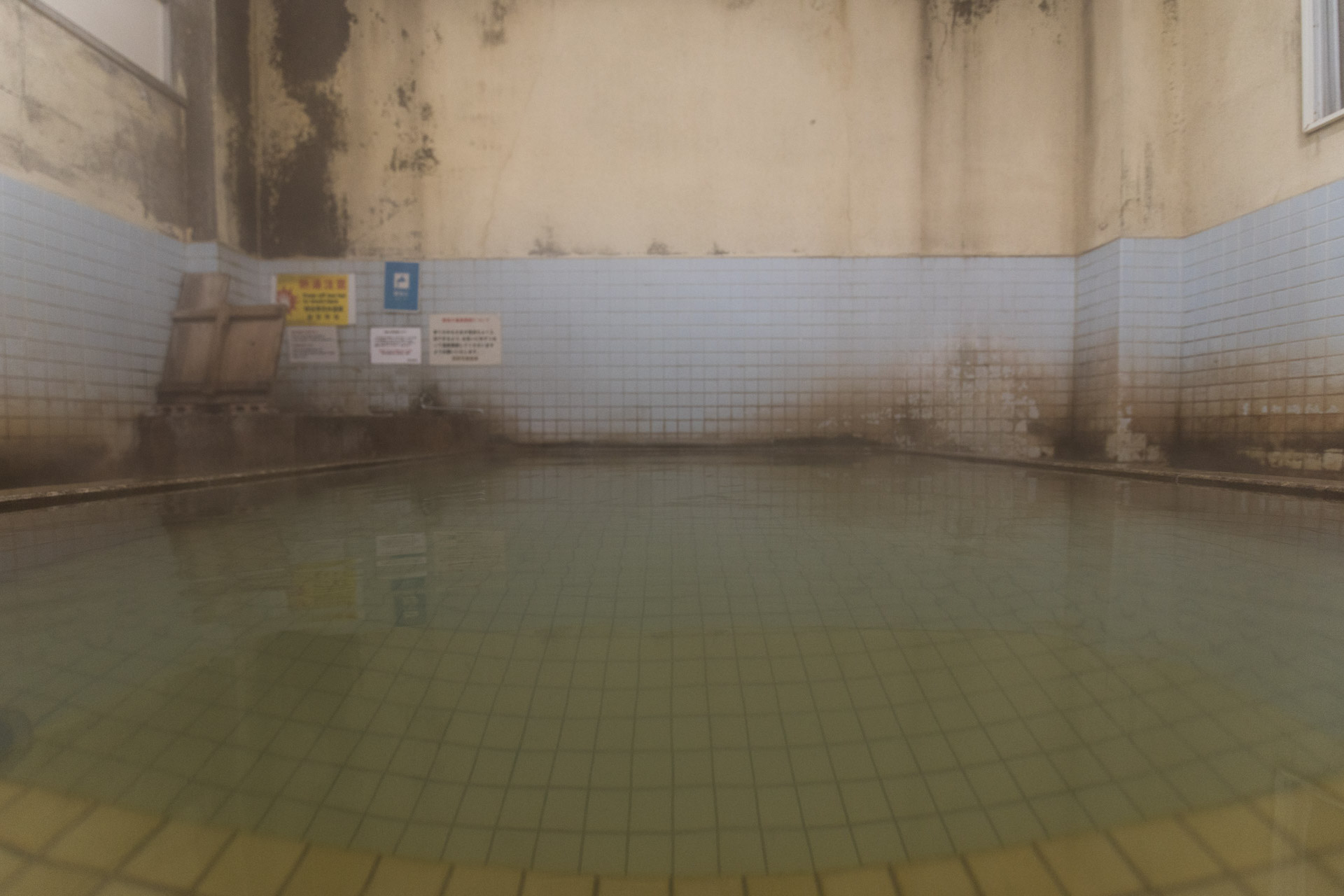 Soaking in this onsen from head to toe, you will immediately begin to feel your circulation get better. Just enjoy the onsen as you gradually get used to the hot water. Netsu no Yu's water has many ingredients that are rich in metasilicic acid, which is gentle on your skin and has a moisturizing effect. You will leave feeling even more beautiful when you walked in, and you got all this for free!
Check out nearby facilities too!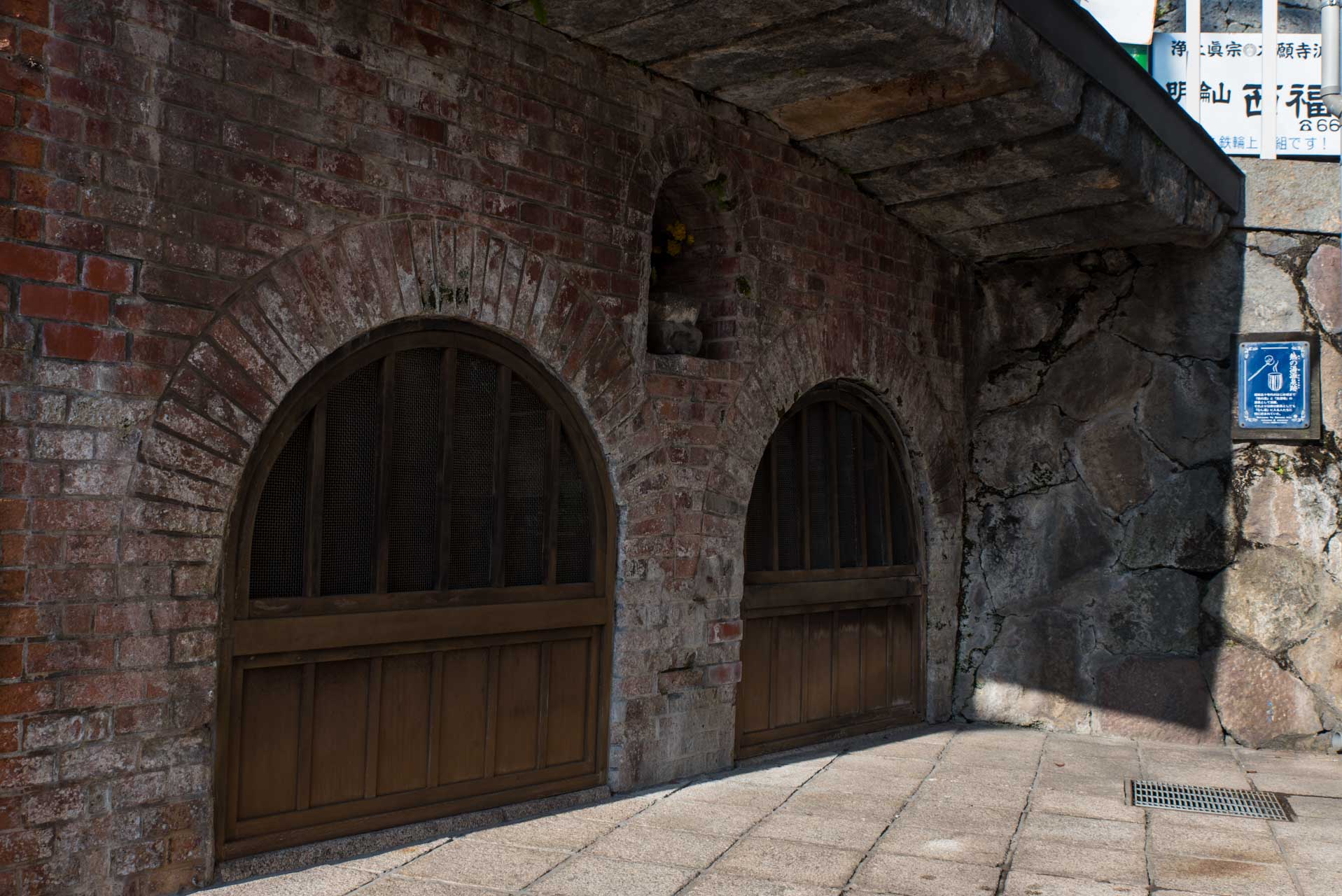 In the vicinity, there is a drinking spot and place for laundry used by former residents. Now it's not used, but you can still see the area freely.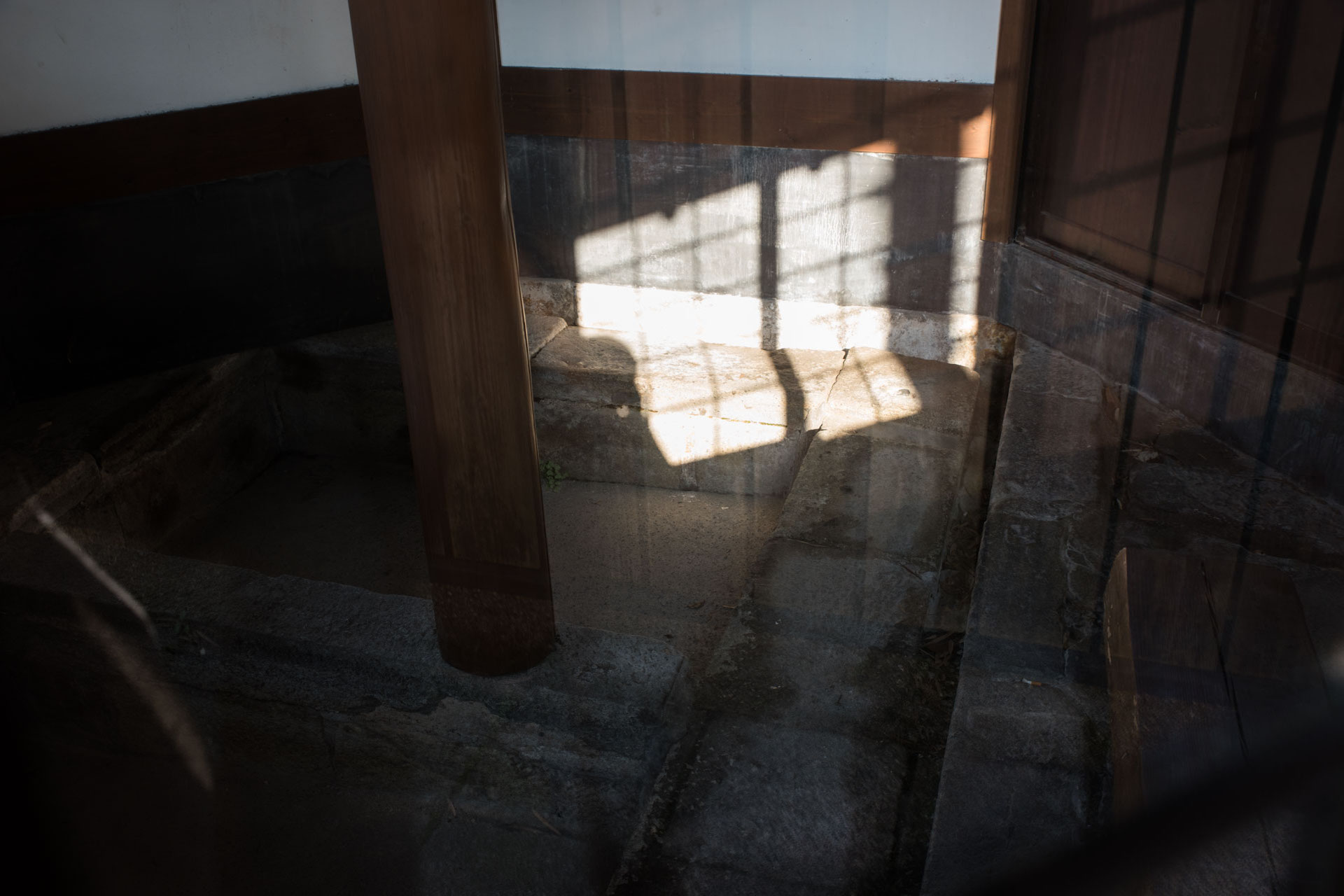 There is a parking lot in front of the onsen, which is also free of charge. This is where the local cats come to gather, which inspired the creation of the nearby café that was put in the place of an old clinic. Why not take a break at this Café Musubino after soaking in the hot spring?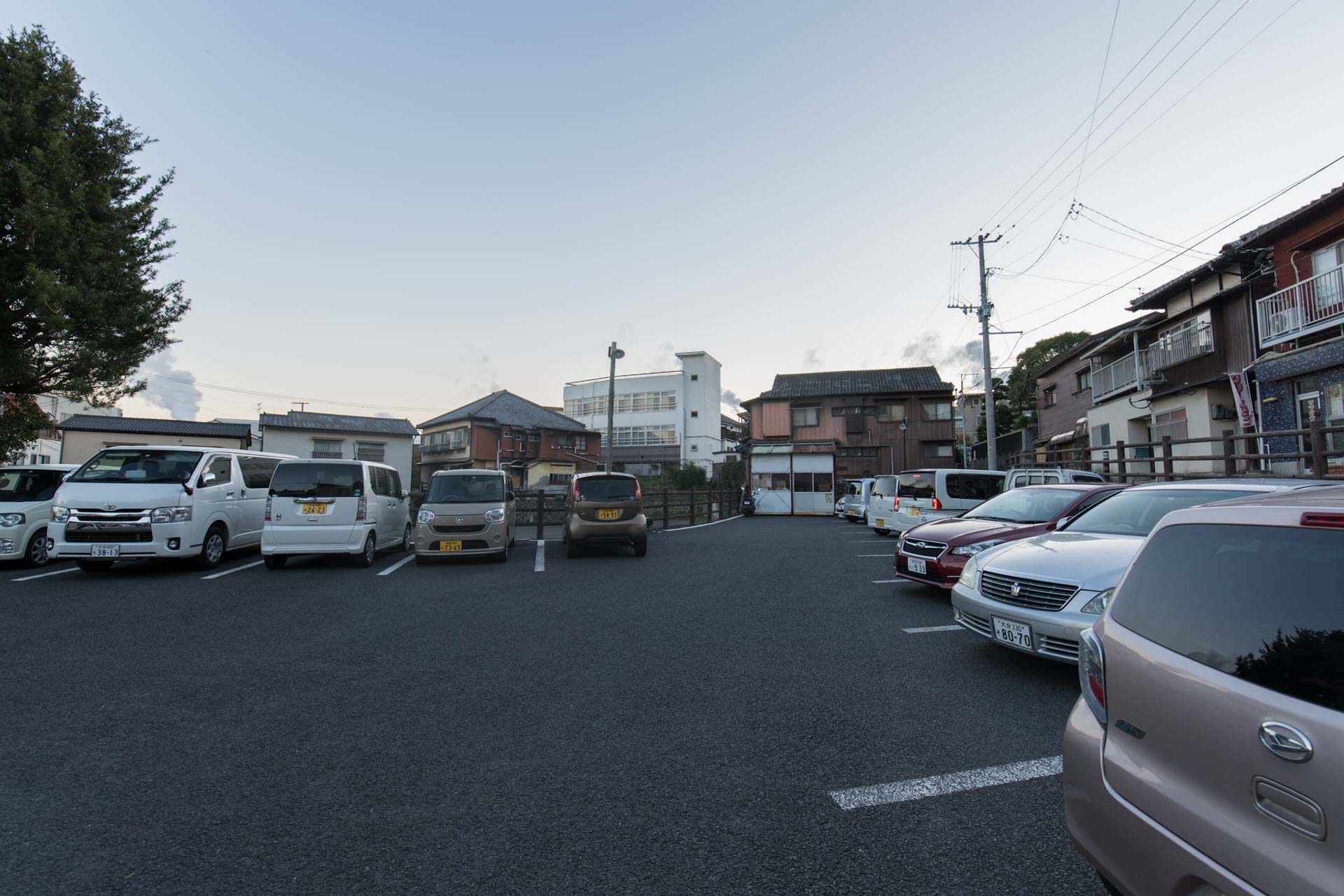 However, the cats are waiting to be fed. Once you give them food, they will keep waiting every day, so try to restrain yourself from feeding them.
Basic Info
HOURS: 6:30~ 21:00
FEE: Free!
TATTOOS: Allowed
Parking lot available (13 spots)
In addition to the onsen, Netsu no Yu, there are various other hot springs around Beppu! Click on the button below to check out the reccomended hot spring that suits you!
How to get to Beppu, where Netsu no Yu is located
Recommended hot springs and other attractions can be found by clicking the buttons below, so please have a look!
EnjoyOnsen