I have been visiting different onsen in the time I've lived here in Beppu, and I must say that each and every single one of them is extremely unique. But what I've noticed is that I find the ones decorated with wooden walls and plants the coziest and warmest. So far the prettiest I've seen is one located in Nogami Honkan Hotel.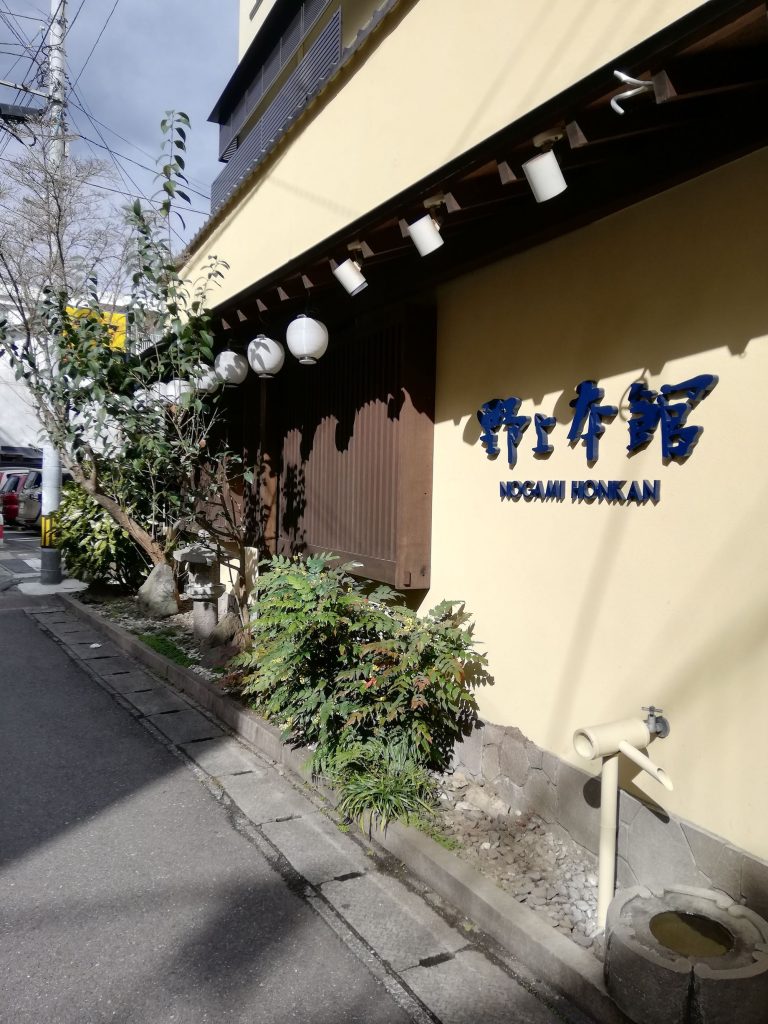 The onsen is divided by gender. The male side is located on the first floor and the women's side on the second floor. Once inside the room, you will see a sink with a lot of different accessories such as hairdryers, towels, lotions, etc. On the side is a stand with baskets for you to store your things.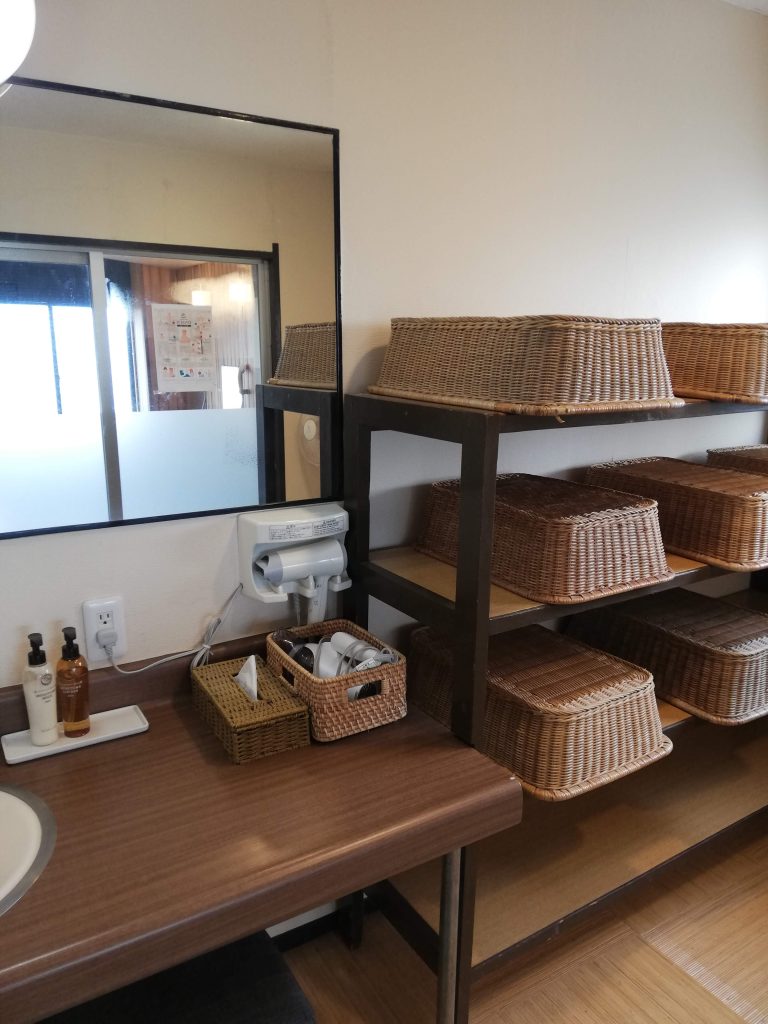 When I went inside the bathing room, I couldn't stop contemplating the space! It is so beautiful! The wooden walls, the crane painting, the bamboo, everything was so pretty! Even though the room is not that big, it is perfect for three to six persons. And I must say that the vibe you feel from the room is really welcoming and relaxing.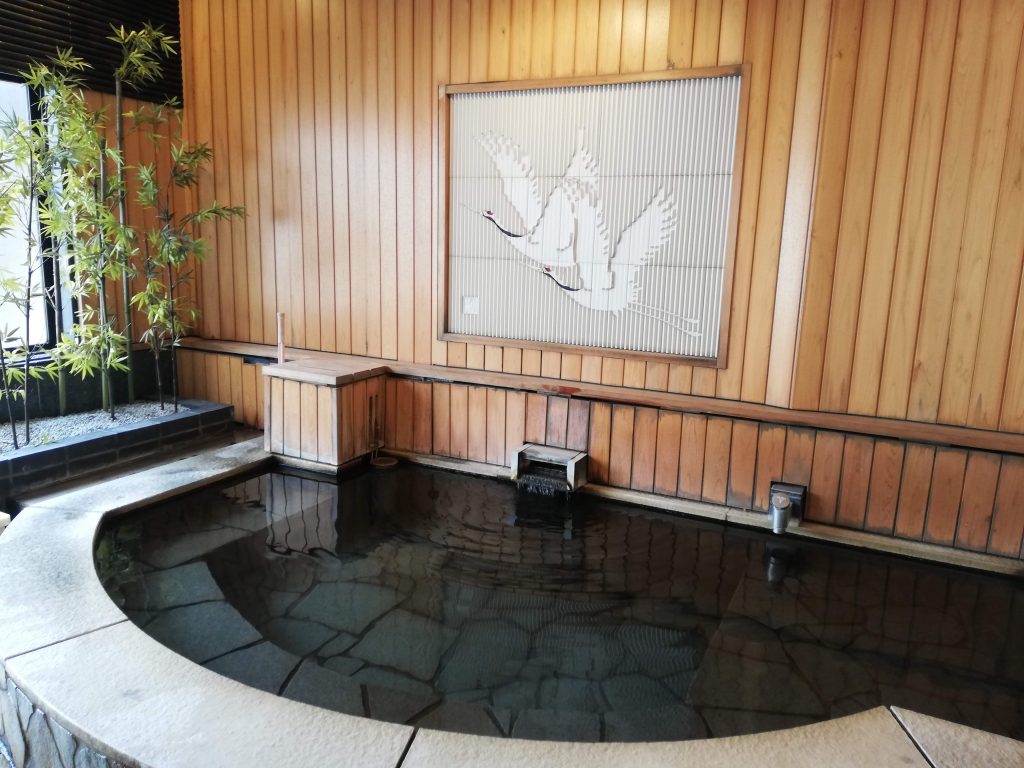 On the left side of the room, you can find the showers. The hotel provides shampoo, hair conditioner, and body soap. You can adjust the temperature of the shower without any problems as the instructions in the sink are in English.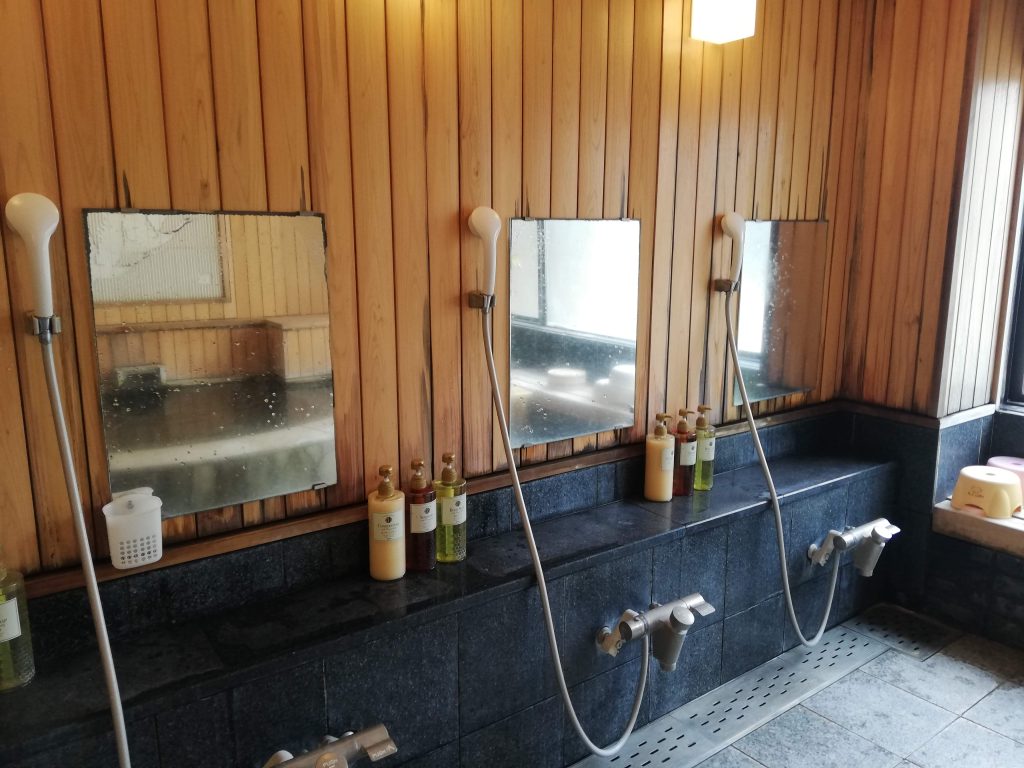 Next to the showers, you can find plastic chairs and bowls for you to use them if you need them. Also, the windows can be open just a bit in case you feel the room is too hot. As for me, I was lucky and there was no one else in the room, so I did open the window for a couple of minutes when I felt that the room was too hot. If there are people besides you, do keep in mind to ask if they feel comfortable with you opening the window.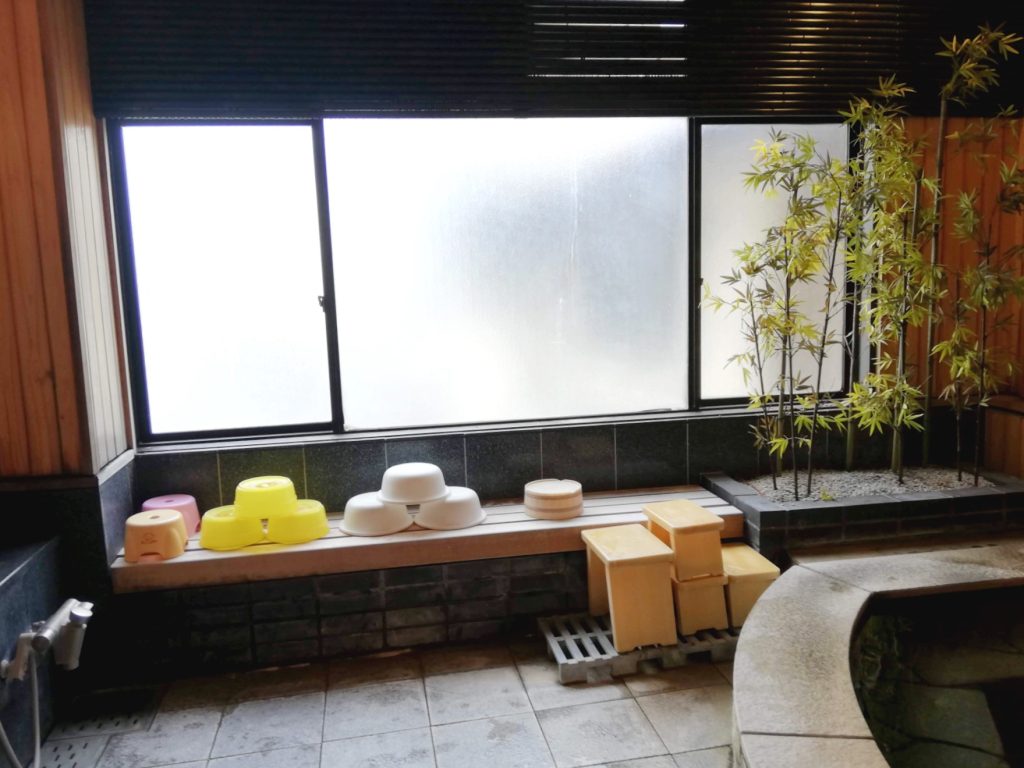 The water of the bath comes from a small opening below the crane painting. The temperature of the water was really nice. I was completely relaxed and I really enjoy watching the room. The whole experience was full of harmony. I really recommend this onsen and I recommend it even more if you come as a solo traveler or with two or three persons as companions.
One thing you should take into consideration is that if you are not staying in the hotel, you can only use the onsen between 14:00 and 17:00. But I must say that is perfect because at that time there are not that many people so you get to enjoy the onsen to your heart's content.
Basic Info
Nogami Honkan
OPEN: 14:00 to 17:00 *Due to the coronavirus outbreak, only guests staying at the hotel may use onsen facilities.
FEE: 500 yen
TATTOO: Not Allowed
WEBSITE: https://www.yukemuri.net/
PHONE: 0977-22-1334
EnjoyOnsen