If you are looking for onsen near Beppu Station, look no further! Sea Wave is just a walk across the street!
How to get to Beppu where Hotel Sea Wave is located.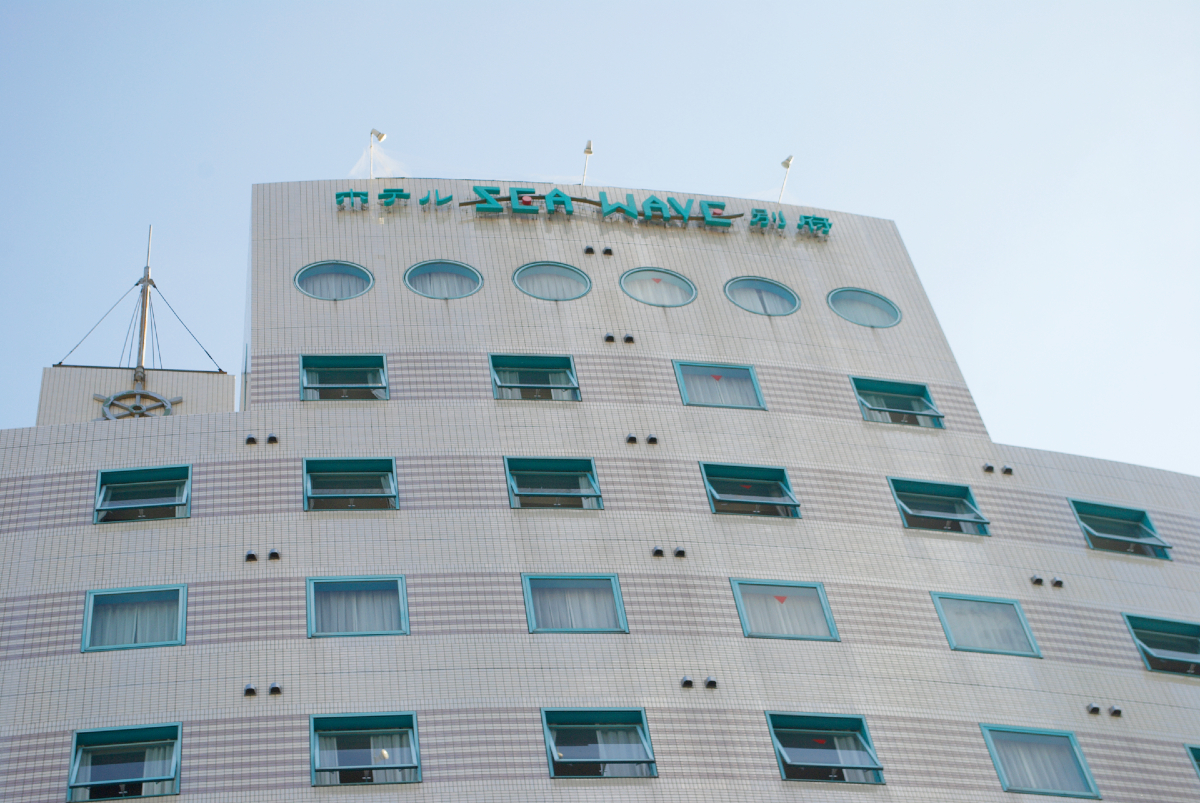 Hotel Sea Wave Onsen: Comfortable And Convenient Onsen Near Beppu Station
Hotel Sea Wave is located just across Beppu Station, the main gateway for entering and exiting the beautiful city of Beppu by train. Its onsen is perhaps the most conveniently located onsen in the city. The onsen is suitable for both arriving and departing tourists because of its proximity to the train station. Offering a spa, an indoor bath, and an outdoor bath, this Beppu Onsen hotel is a great start for any tourist seeking to embark on a long and adventurous exploration of the wonders Beppu has to offer. As for those tourists leaving the city, the onsen is the perfect way to wrap up your stay. Being a stone's throw away from the station, one can enjoy the onsen whilst waiting for their train departure time, something no other location can offer.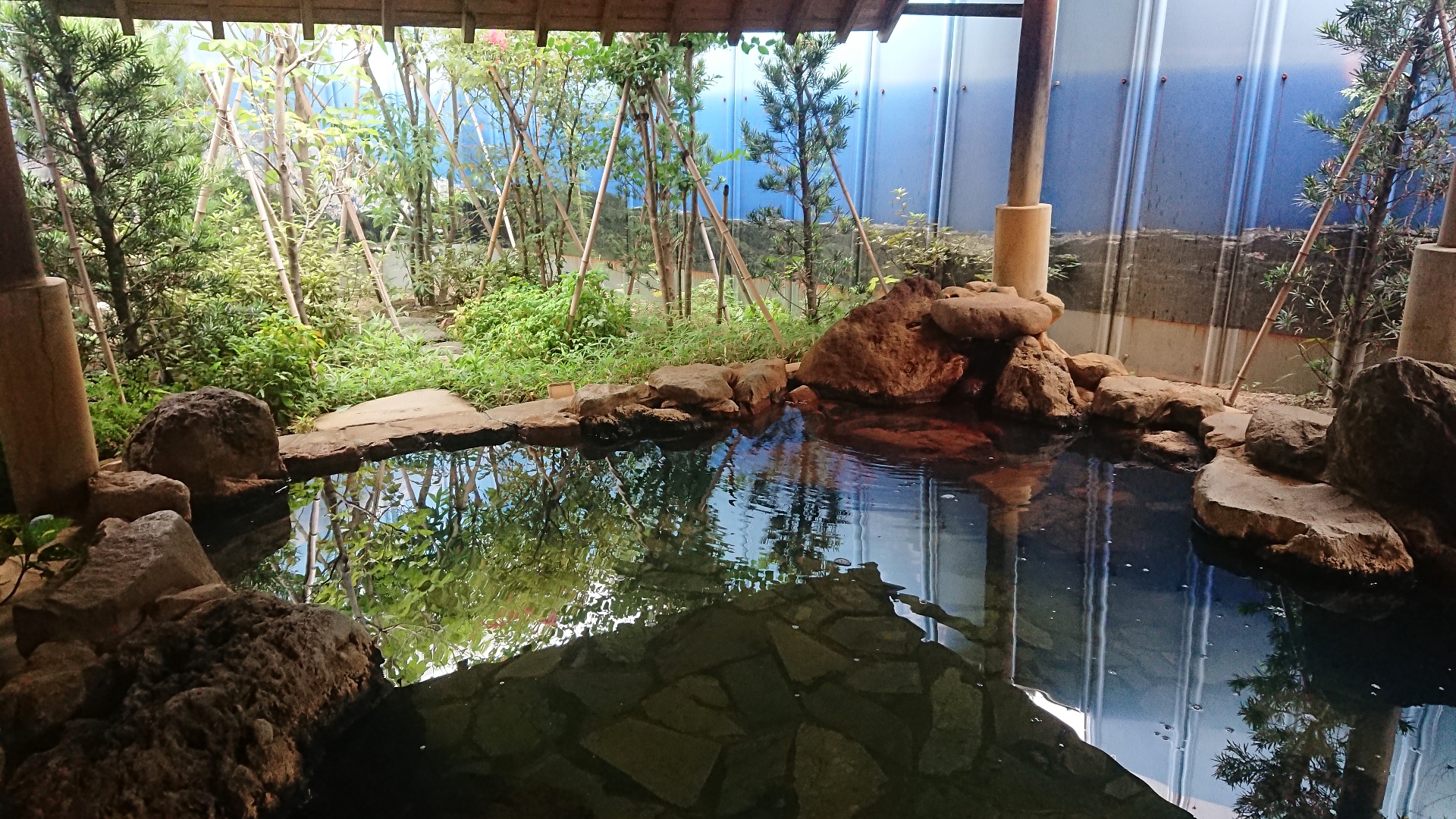 An Outdoor Bath Near Beppu Station?
The outdoor bath is by far the biggest highlight of the onsen. Bamboo and indigenous trees surround the bath, a rare feat because the onsen is located at the heart of the city. As if that is not enough, the bath is an architectural marvel! They constructed it using natural rocks, indicating how close connected Beppu is with nature. All this detail not only blows the mind, but gives the tourist a unique opportunity to interact with nature at its best while at the same time enjoying a true Beppu Onsen experience.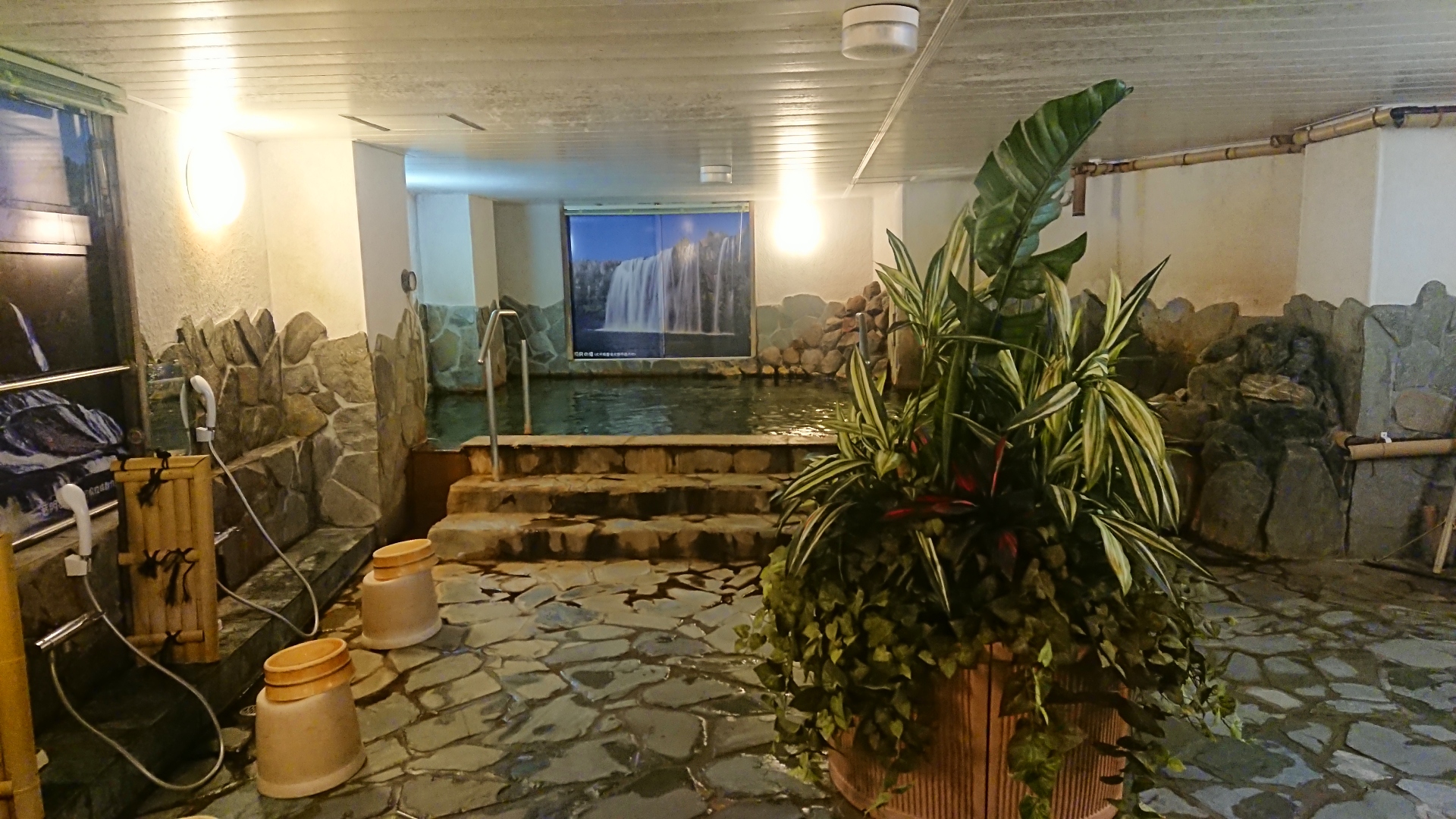 The Indoor Bath: Unlimited Coziness
Spacious design. A steady flow of hot spring water. Clouds of onsen mist forming. The indoor bath also puts visitors in an instant onsen euphoria. The bath offers a suitable depth perfect for both adults and kids. Attentive hotel staff will frequently check the water temperature as a way of ensuring that the traveler`s onsen experience is enhanced. And in addition to that, they are are always ready to assist onsen guests. A combination of true Japanese hospitality, perfect water temperatures, and a suitable bath depth is assured to give the traveler an unparalleled level of coziness.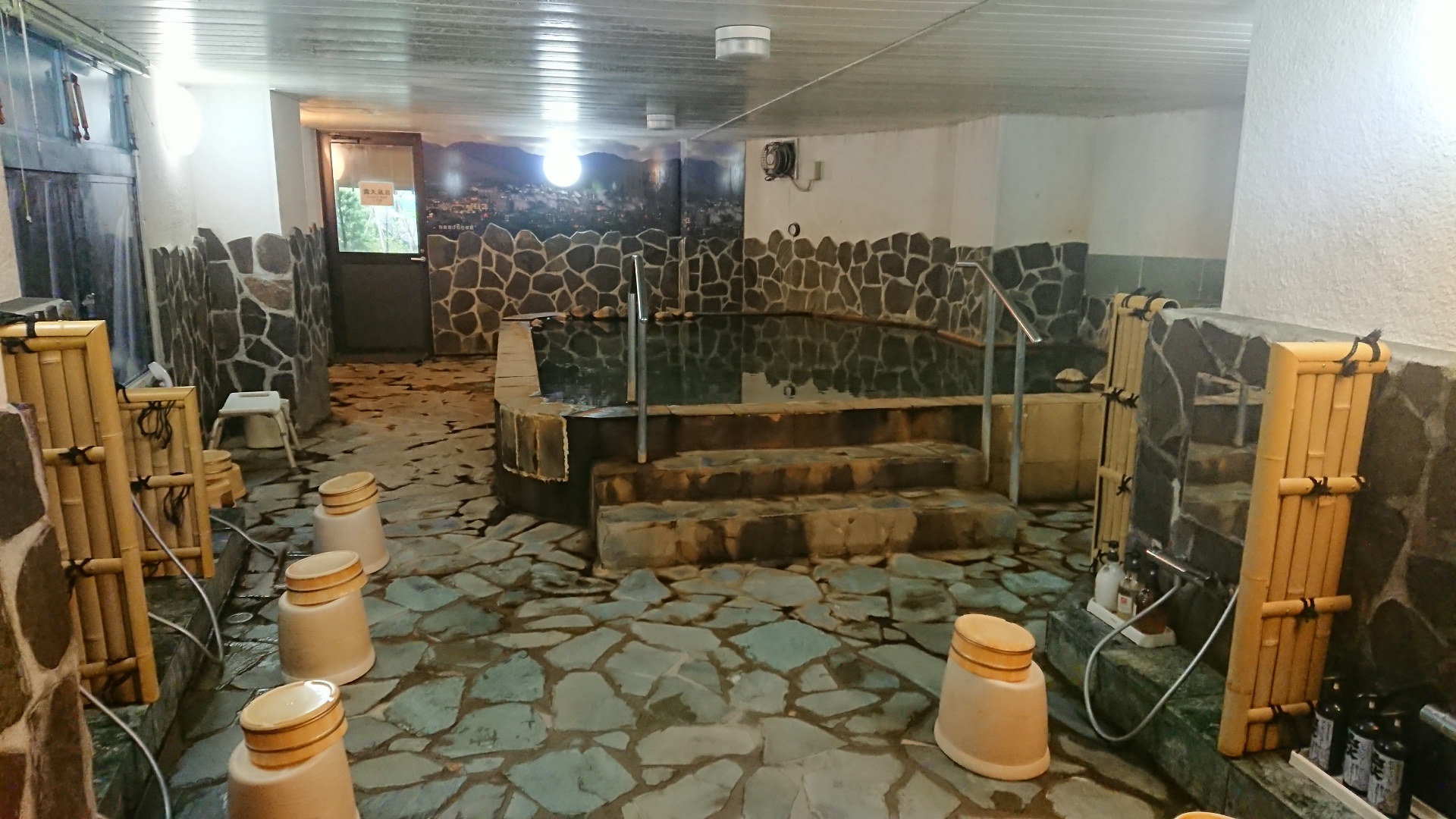 Hotel Sea Wave Onsen: "A Home Away From Home"
Being away from home can sometimes be stressful. Often, I have found exploring onsen to be one way of dealing with this homesickness. In one of my onsen adventures, I decided to visit the Hotel Sea Wave mainly because of its proximity to the station. Upon arriving at the hotel reception, I was met by some friendly hotel staff. I made all the payment formalities and they gently accompanied me to the onsen facility, which is located on the second floor of the hotel. I was provided with amenities that included a bath towel, face towel, bath form, and shower shampoo at no additional cost.
In the indoor pool, I found myself being in the company of an elderly Japanese man, a French doctor, a South Korean poet and two American traveling compatriots. I soon discovered that the elderly Japanese man was an "onsen master," an honorary title given to onsen loyalists. The diverse group of people I met at the onsen made me feel comfortable and reminded that Japan is a true cultural melting pot or "a home away from home.".
In Conclusion
After exchanging pleasantries with my newly found friends, I moved to the outdoor pool. The unique atmosphere of the outdoor pool captured me immediately. It was a blend of nature and natural hot spring topped up by some breezy fresh air. My experience at Hotel Sea Wave is a story I will continue to tell. Despite offering only one outdoor and one indoor pool, the experience I had was unmatched. I managed to meet 5 new friends of different nationalities 12,000 kilometers away from home, I experienced mother nature at the heart of the city and to put the icing on the cake, I managed to have a truly remarkable Beppu Onsen experience. Everyone visiting Beppu should not miss out on this opportunity of a lifetime.
If you come to Beppu as a traveler, you can also book your stay at the hotel. Depending on the type of room you book you may be able to access the onsen without any additional costs. Enjoy this Japanese unique onsen experience.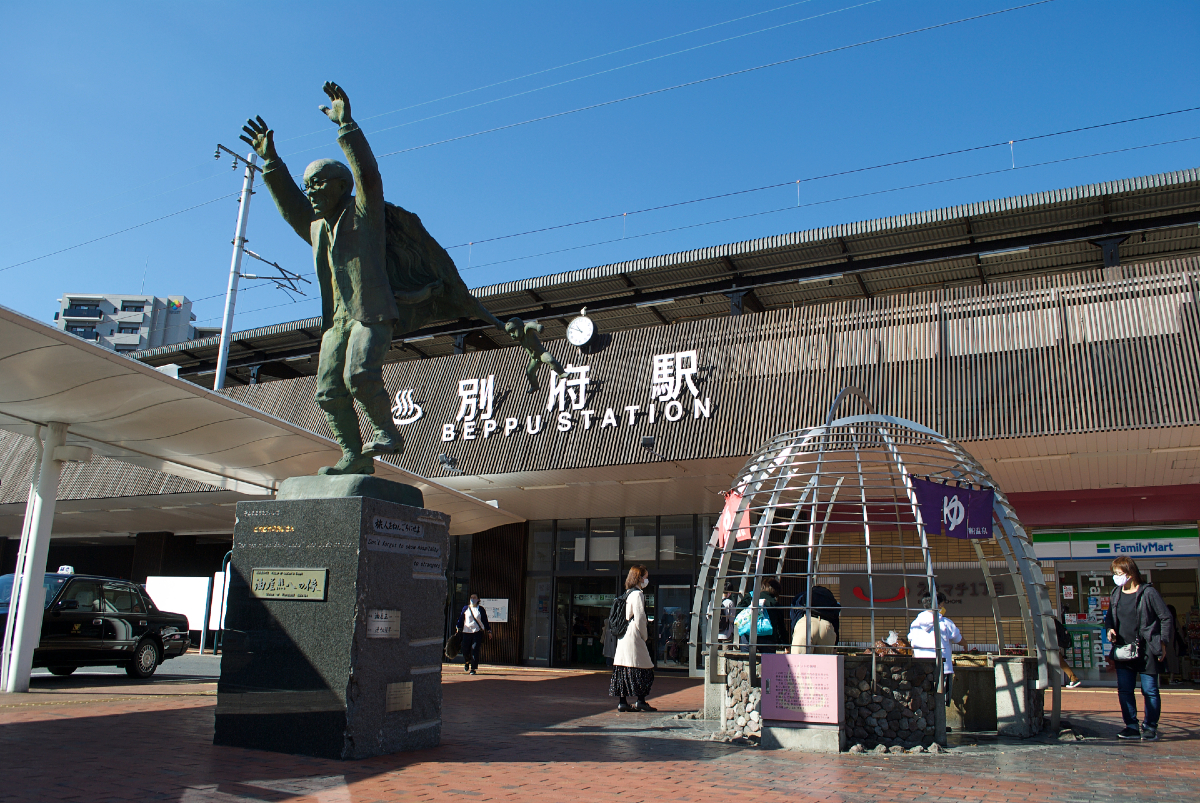 Other onsen near Beppu Station include Takegawara Onsen, Ekimae Koto Onsen, and Furosen. Or if you are looking for Beppu Onsen ryokan
near Beppu Station you may enjoy Yamada Bessou or Nogami Honkan.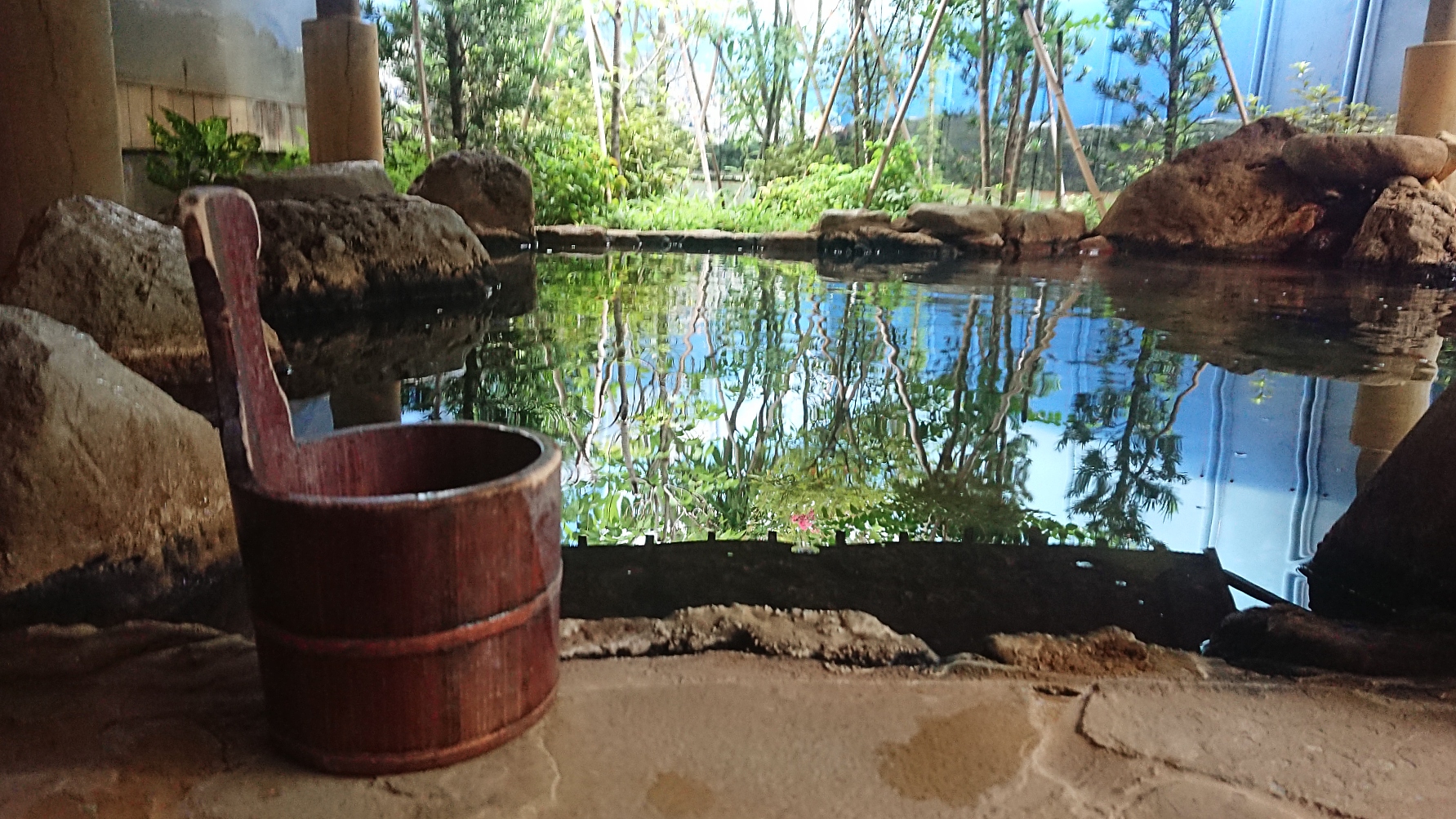 Basic information:
OPEN: 3pm -10pm daily
FEE: ¥500
TATTOO: Allowed