After finishing up sightseeing in Kannawa, Myouban, and Beppu – packed with charm – you can have a delicious meal at the shopping district within Beppu Station's crowded vicinity in the evening. As your day comes to a close, are you not thinking about this kind of thing before returning to your hotel or ryokan?
"My stomach is full but, before returning to my hotel/ryokan, I want to soak in a hot spring one last time."
Unfortunately, most hot springs in Beppu close around 10pm.
Even if you're thinking of going to a hot spring, by the time you finish eating, most places will be closed.
However, there are several hot springs operating until midnight in Beppu Station's vicinity.
This time, we'll be introducing these "Hot springs that can be entered in the middle of the night near Beppu Station."
①Ekimae Koto Hot Spring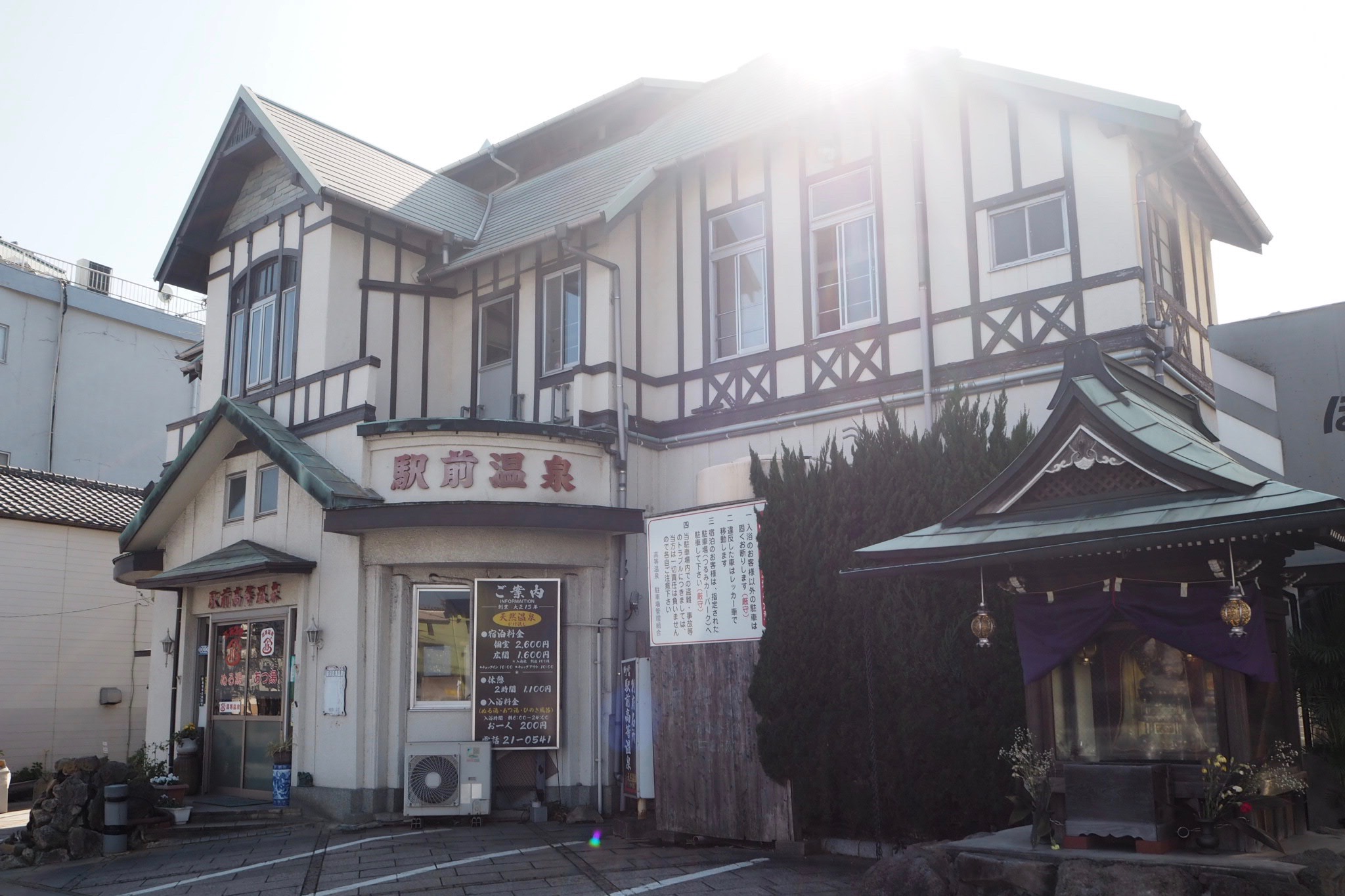 The Taisho Era Western Style building with a retro ambiance, which faces the street in front of the station, has an old hot spring that's been loved by both locals and tourists for a long time. You can choose between hot and lukewarm water there. Although the water quality is that of a simple thermal hot spring, the hot water is a neutral thermal hot spring and the lukewarm water is a weak, alkaline thermal hot spring. It is said to mainly be effective for women's diseases, gastrointestinal disorders, burns, and neuralgia.
This hot spring is also open until midnight.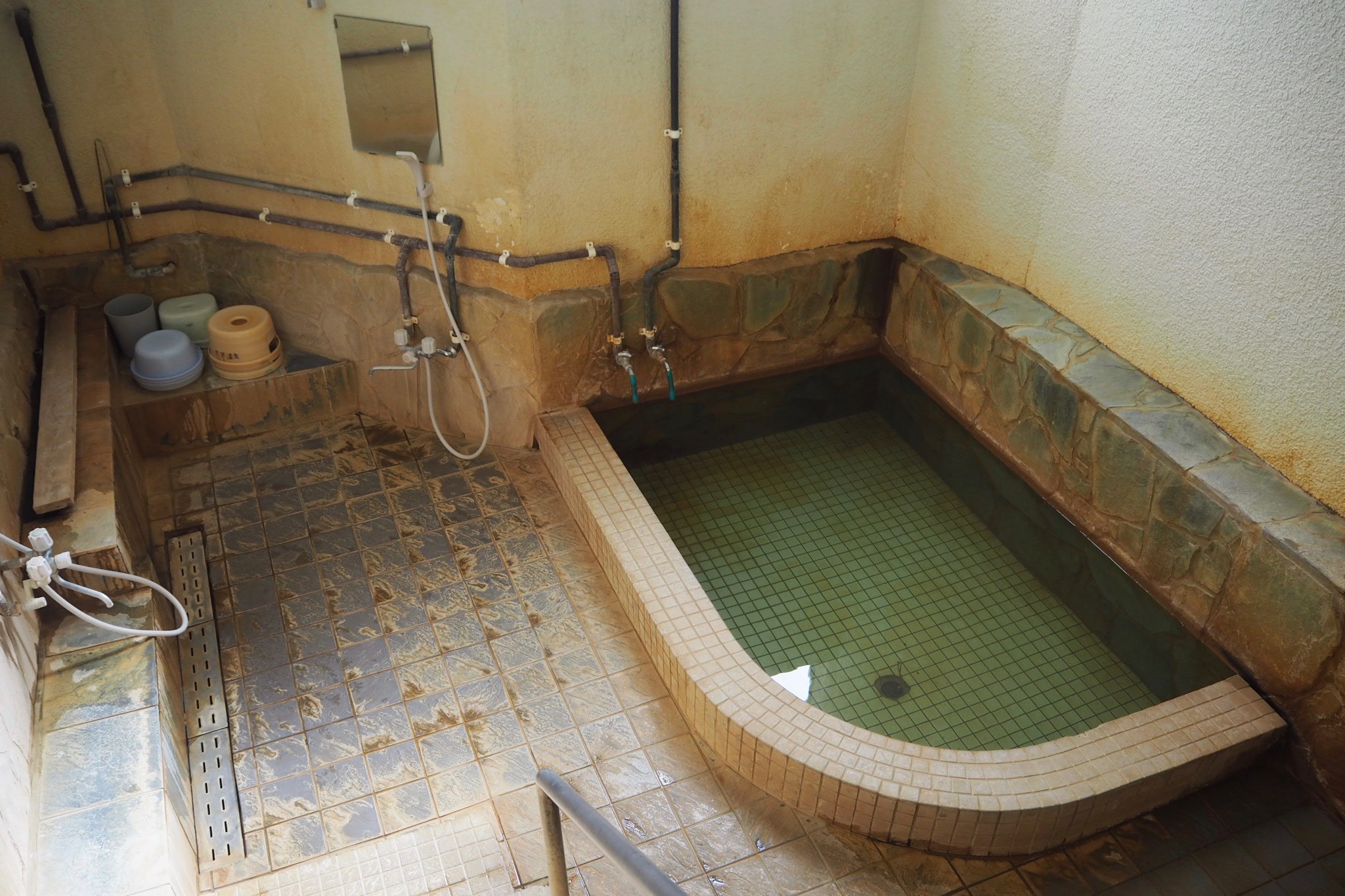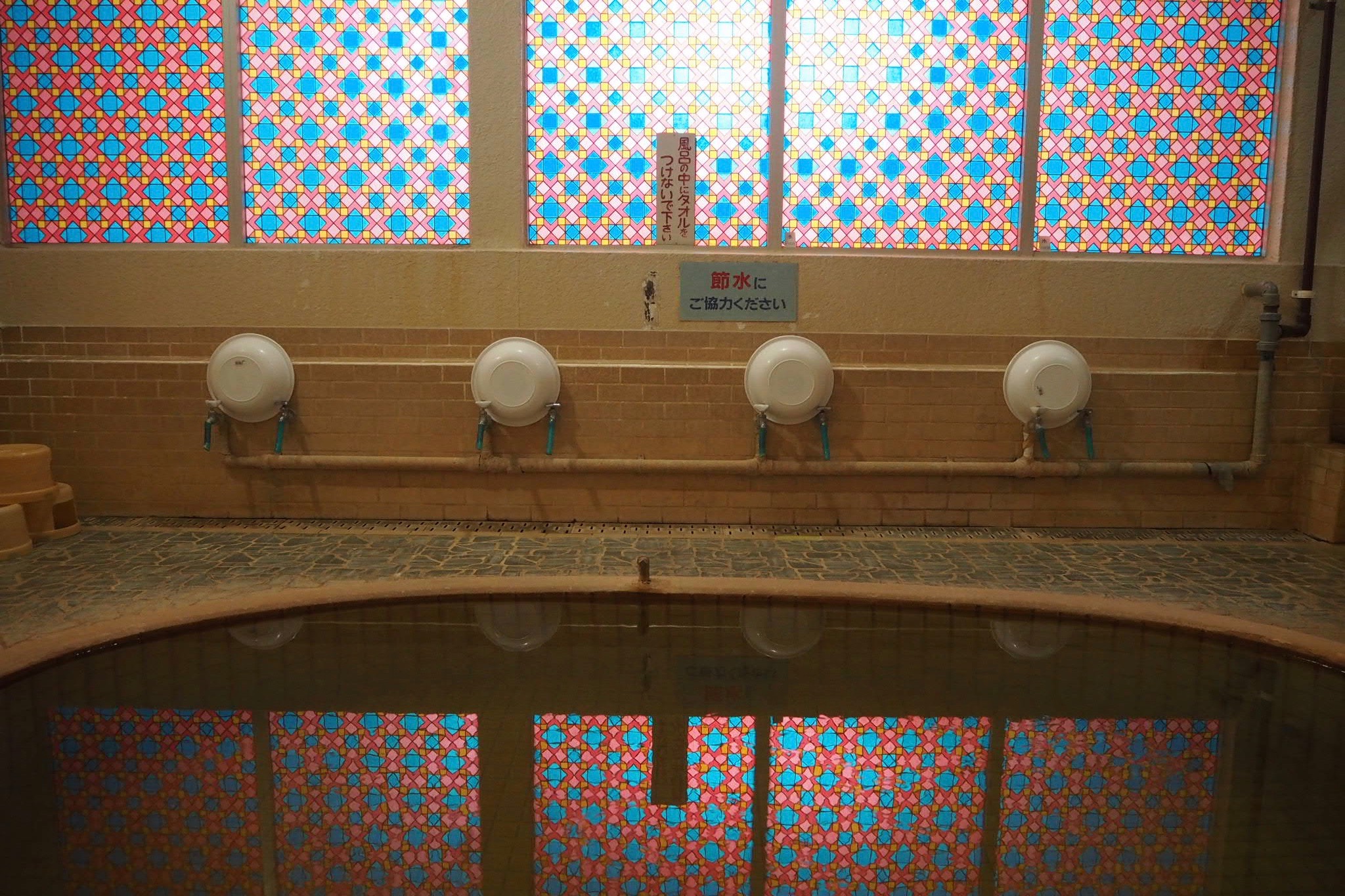 ②Kamiya Hot Spring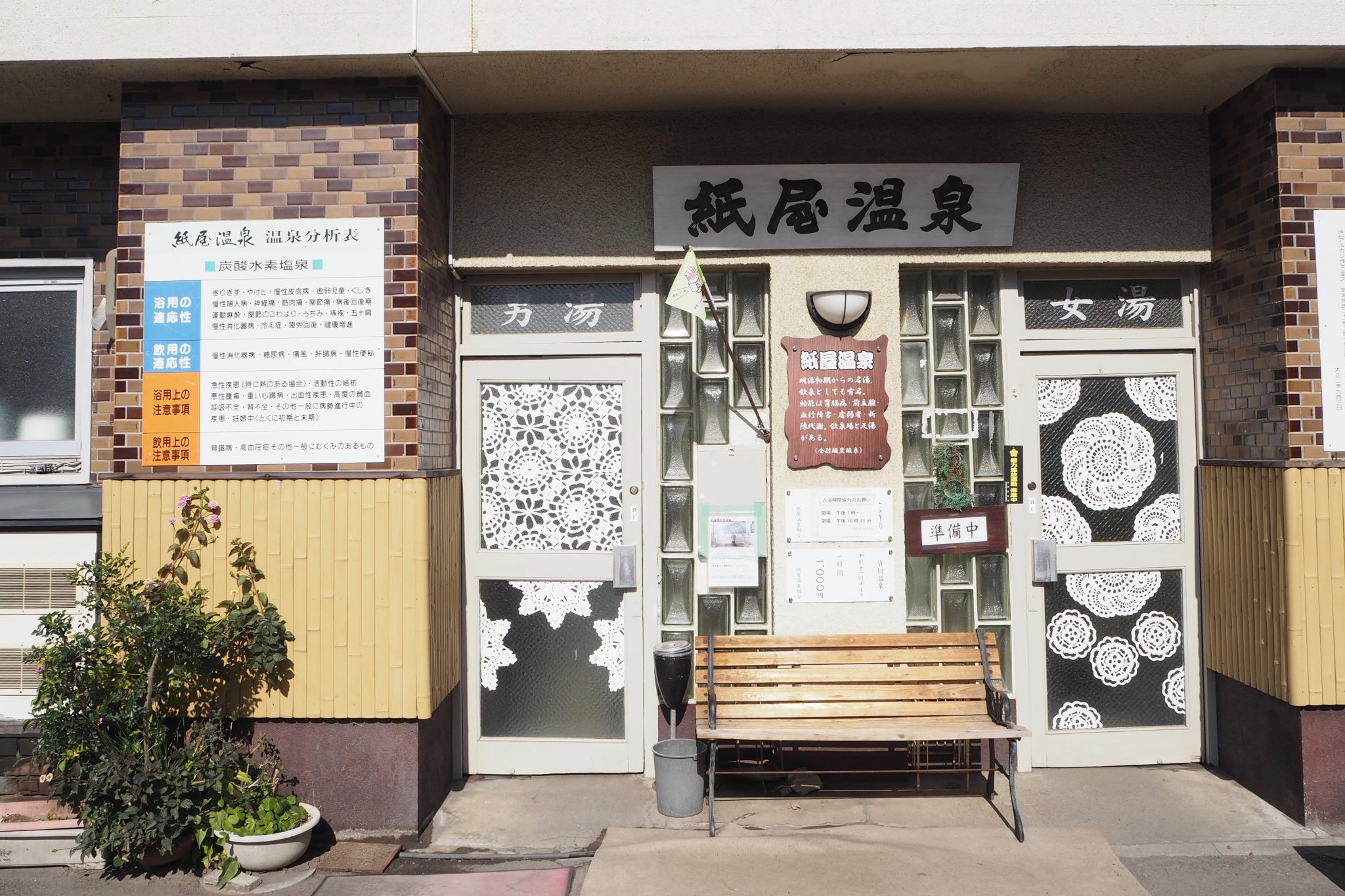 In any case, this hot spring's attendant is a very charming, kind, and warm person. And, it's the goodness of Beppu which lets you enter for just 100 yen!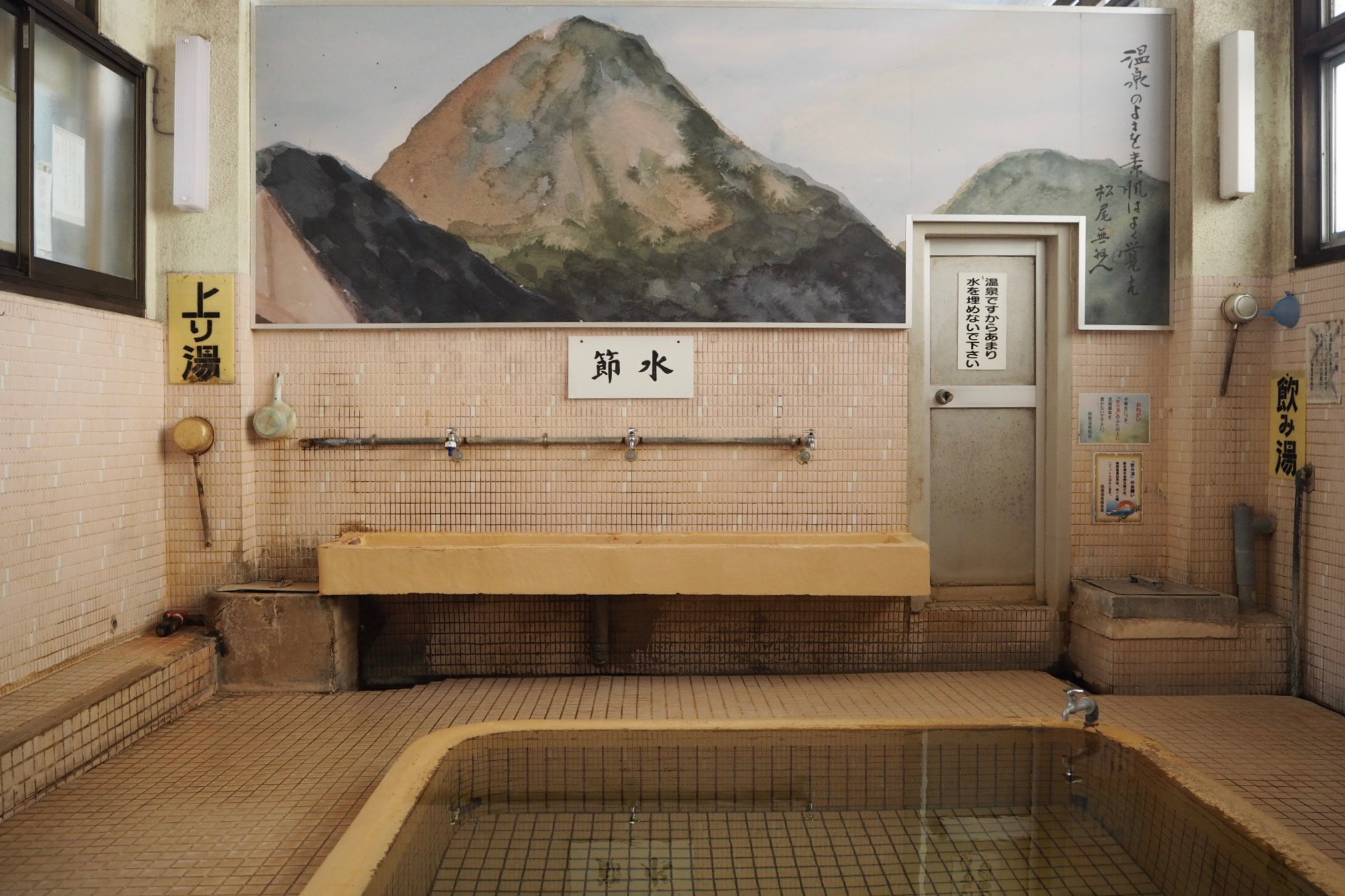 The spring's water quality makes it a bicarbonate earth and salt spring. The bicarbonate earth spring's efficacy includes spasm and pain relief, and inflammation reduction, while the salt spring promotes blood circulation and its sterilizing properties serve to calmly relieve intense pains. There is also place where you can drink spring water for free when you exit the bathhouse.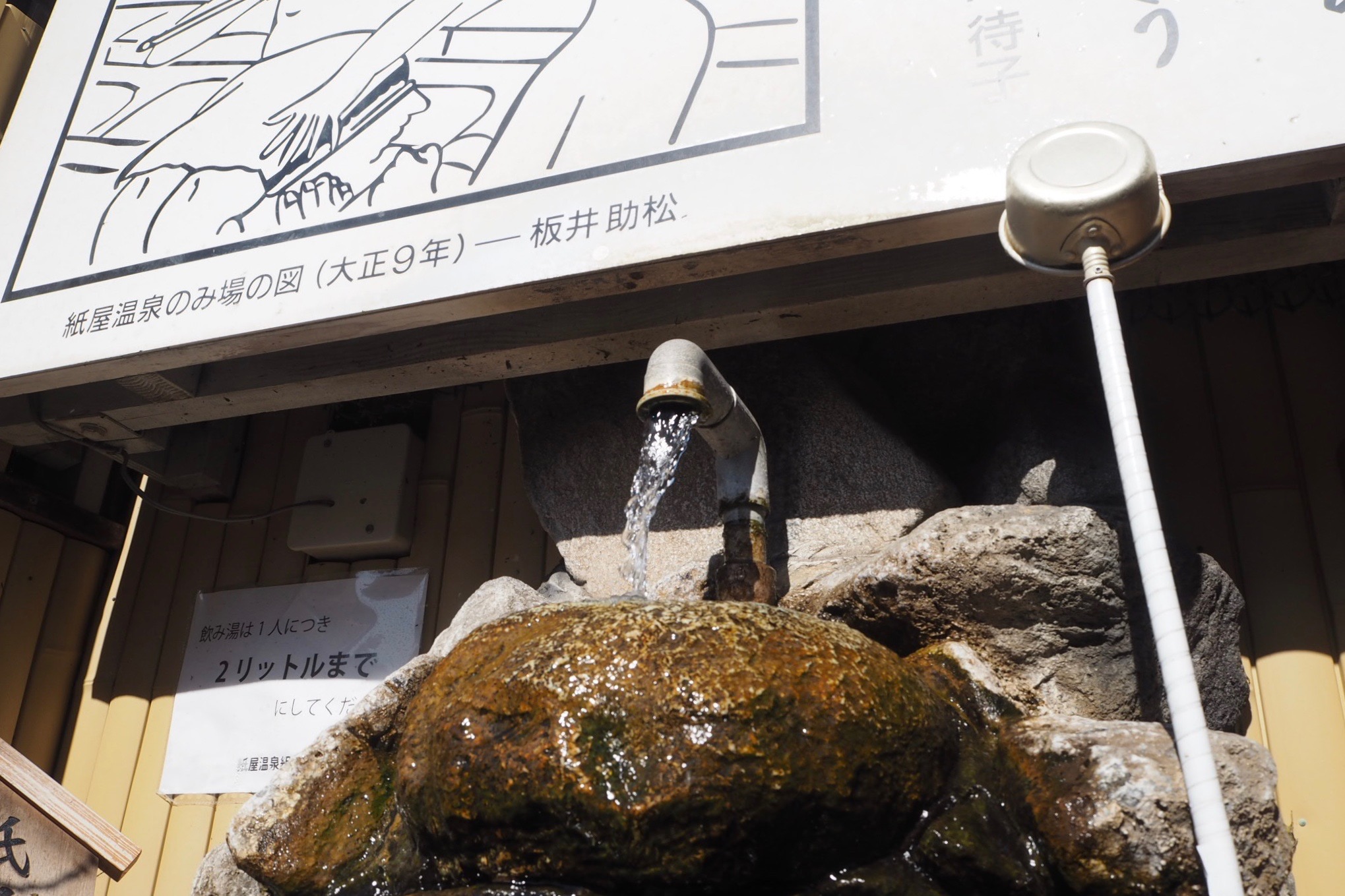 ③Kunitten Hot Spring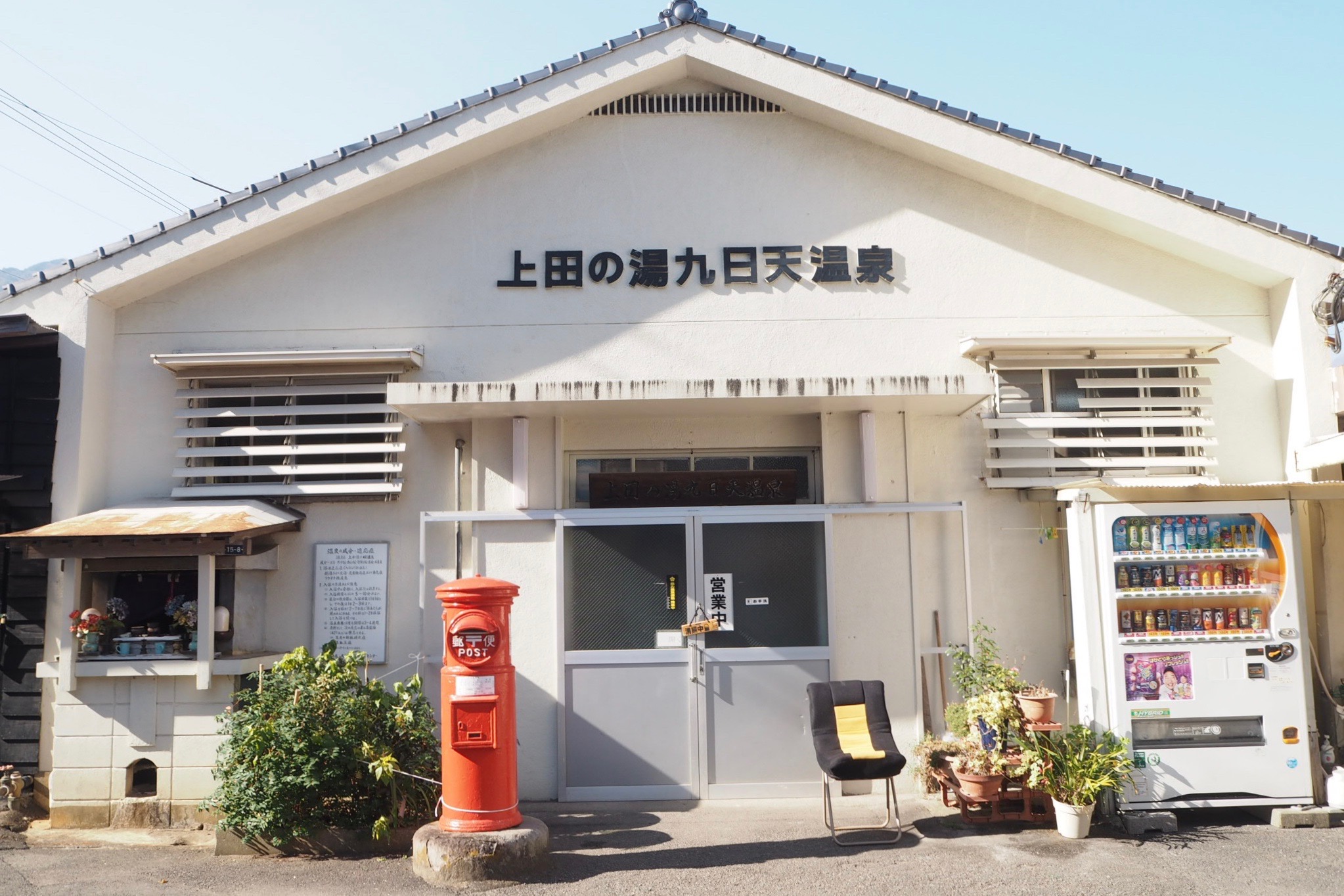 This onsen with a round post tastefully situated at its entrance has water temperature that's a bit high. Kunitten Hot Spring is a hydrogen carbonate hot spring. The silky feeling your skin gets is extremely good, and – by being spread through word of mouth – the amount of customers coming in from even the suburban areas is nothing to sneeze at. It's a convenient hot spring to go to by car should you decide to do communal bathing seeing as there's eight parking stalls.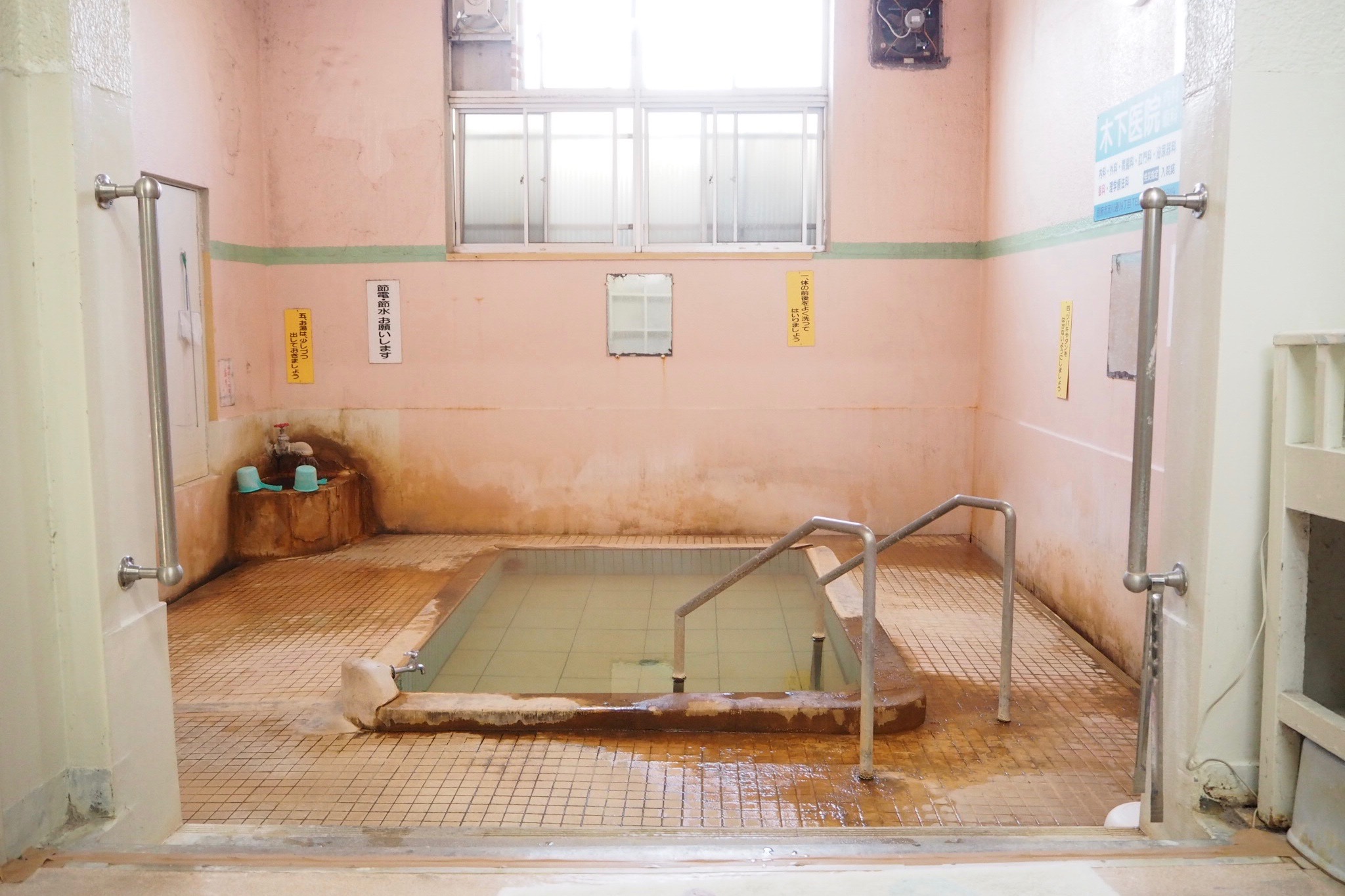 ④Beppu Hotel Sea Wave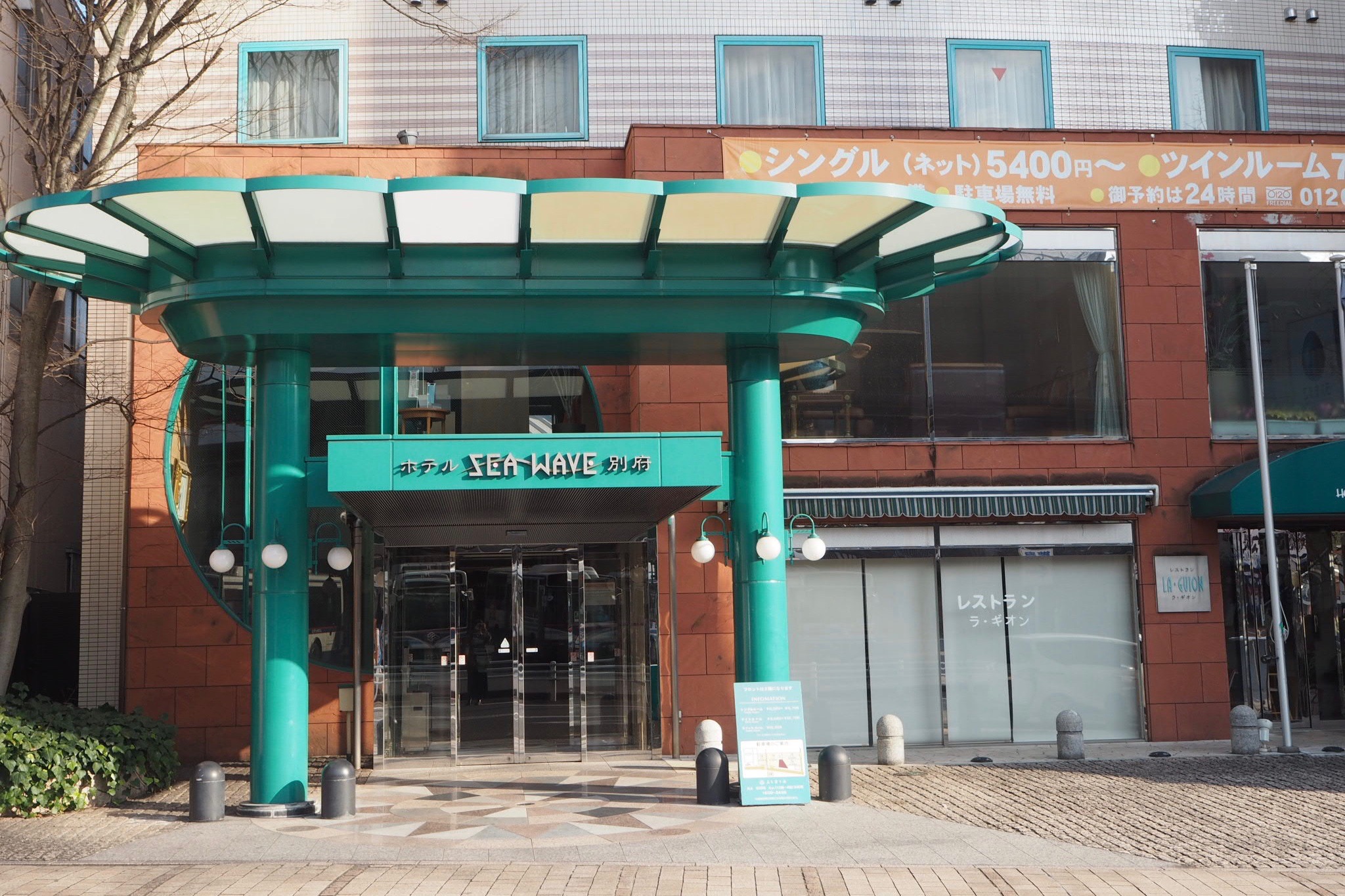 This hotel allows you to bath without staying the night and is open until midnight. Although the men and women's bath changes daily, the indoor and outdoor hot springs remain separate.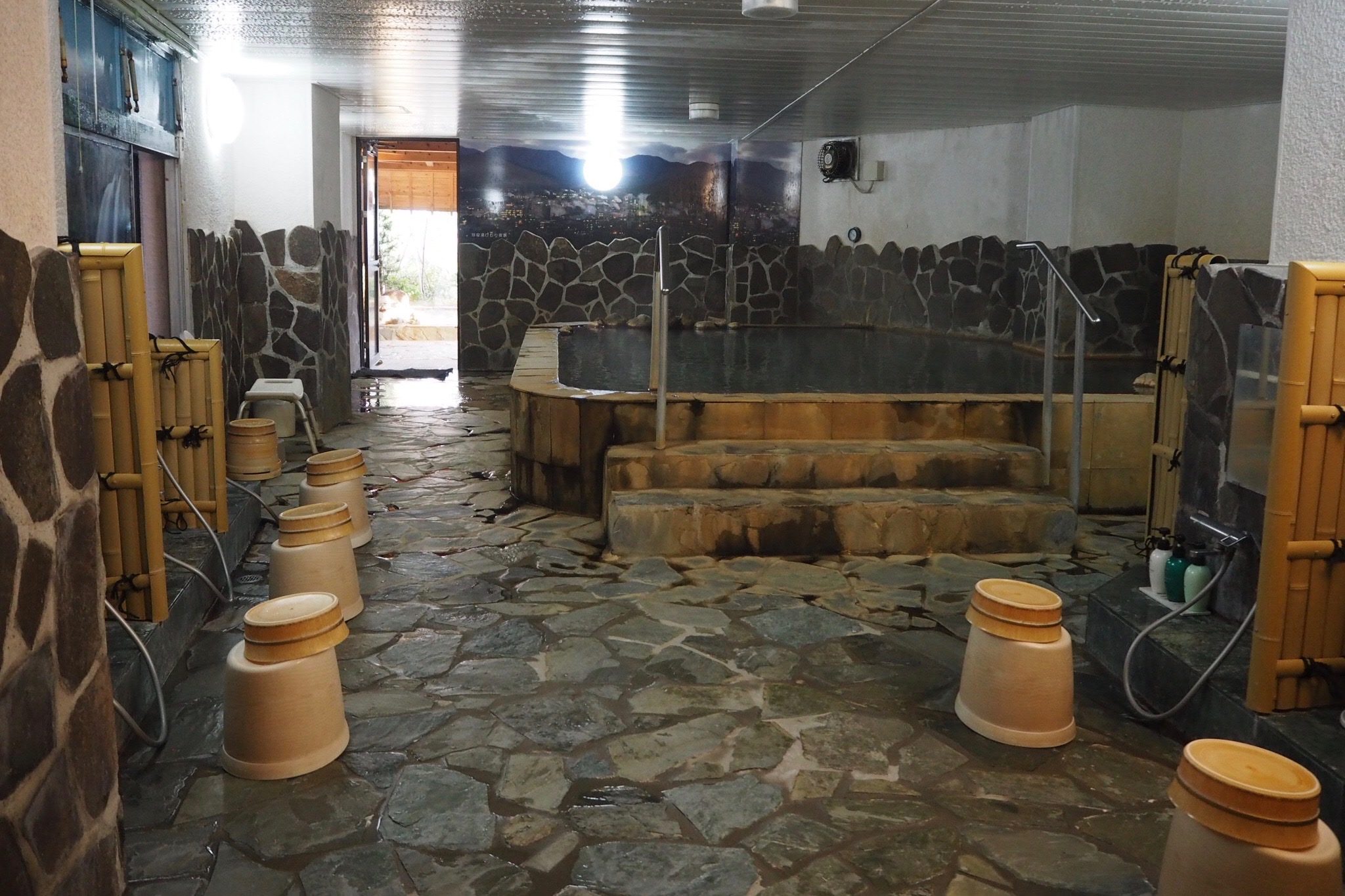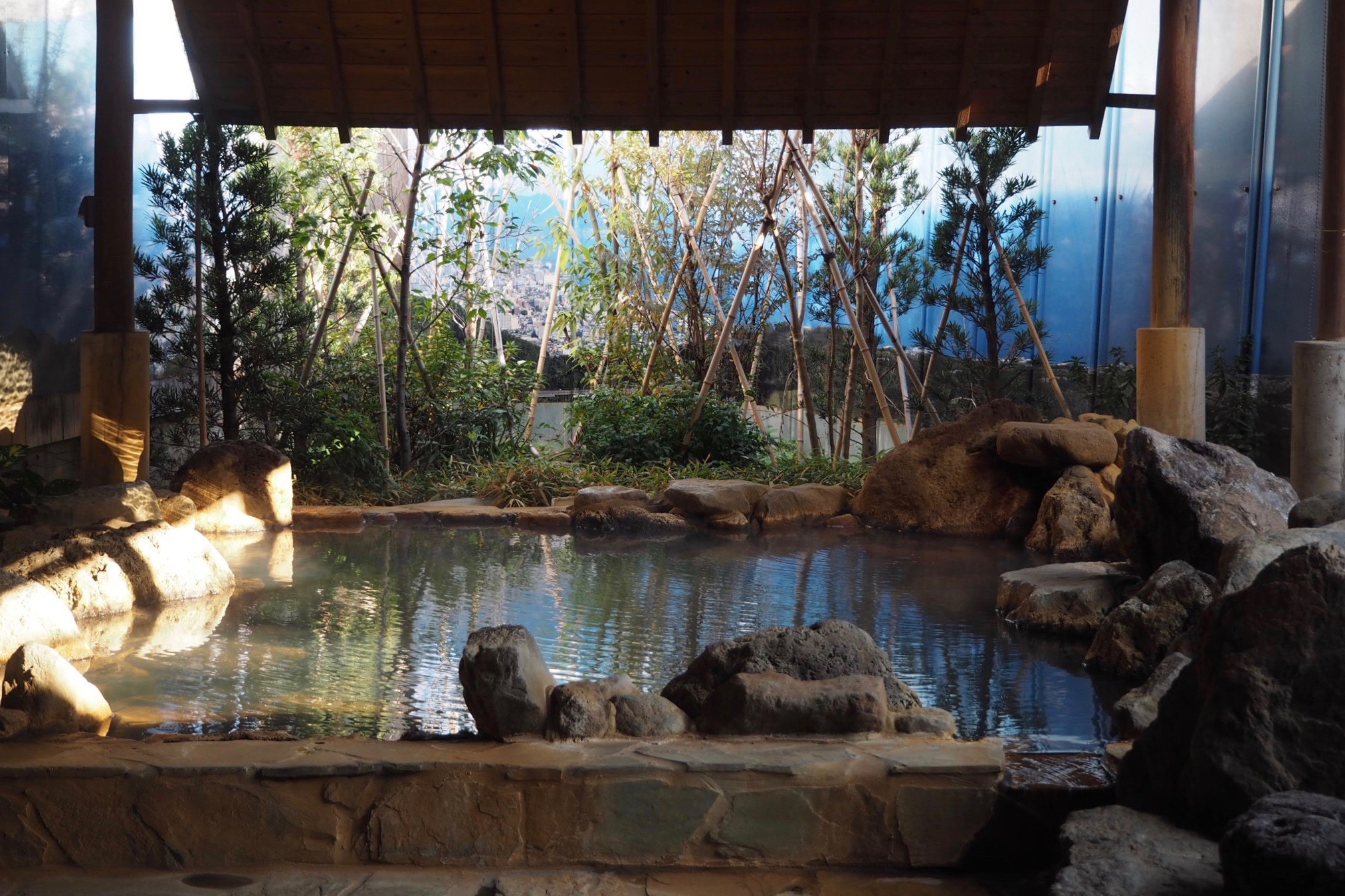 Derived from the hot spring water consisting of sodium, magnesium, bicarbonate, and chloride are benefits which help with various ailments such as nerve, muscular, and joint pain, sensitivity to the cold, and exhaustion.
So in this way, there are communal, municipal, and soak-without-staying-overnight hot springs in the Beppu Station area that run until midnight.
However, there is something we want to warn you about here.
It's about getting in a hot springs after drinking alcohol.
You may want to get in a bath after a delicious meal and getting your fill of equally delicious alcohol, but when we humans drink alcohol, our blood circulation gets better, and the same can be said when we enter a hot bath.
In other words, if you get in the bath after drinking, your blood, which is already circulating well due to the alcohol, will begin traveling through your body at faster speeds.
With the massive amount of blood rapidly circulating throughout the body, its flow becomes disrupted, which will decrease the blood flow to the heart and brain. That result could potentially induce cerebral anemia or cardiac arrest.
Since alcohol and hot springs are a combination detrimental to one's safety, let's make an effort to avoid it, shall we?
With that, there are several hot springs and soak-without-staying-overnight baths in Beppu Station's vicinity, where there's tons of places to eat and drink. After having a good time with family and friends, why not close the day together by letting the hot springs soothe you?
①Ekimae Koto Hot Spring
Address: 13-14 Ekimaecho, Beppu
Phone Number: 0977-21-0541
Entry Fee: 200円
Hours: 6:00-Midnight
Parking: Yes
②Kamiya Hot Spring
Address: 11-27 Chiyomachi, Beppu
Phone Number: 080-8351-6687
Entry Fee: 100円
Hours: 13:00-23:00
Parking: Yes
③Kunitten Hot Spring
Address: 15-8 Kamitanoyumachi, Beppu
Phone Number: 0977-21-1304
Entry Fee: 100円
Hours: 6:00-23:00
Parking: Yes
④Beppu Hotel Sea Wave
Address: 12-8 Ekimaecho, Beppu
Phone Number: 0120-007-116
Entry Fee: Adults 500円 • Children 300円
Hours: 6:00-Midnight
Parking: Yes
EnjoyOnsen