This time, the hot spring I'll be introducing is a hell hot spring.
This hot spring is a soak-without-staying-overnight type located in a ryokan called Onsen-Kaku. In Beppu, there are lots of places where you can use a hotel or ryokan's hot spring without spending the night there. Onsen-Kaku is one of those and for 500 yen, you can use the ryokan's open air bath. When you go down the hot spring's slope, you'll be able to see a huge amount of steam.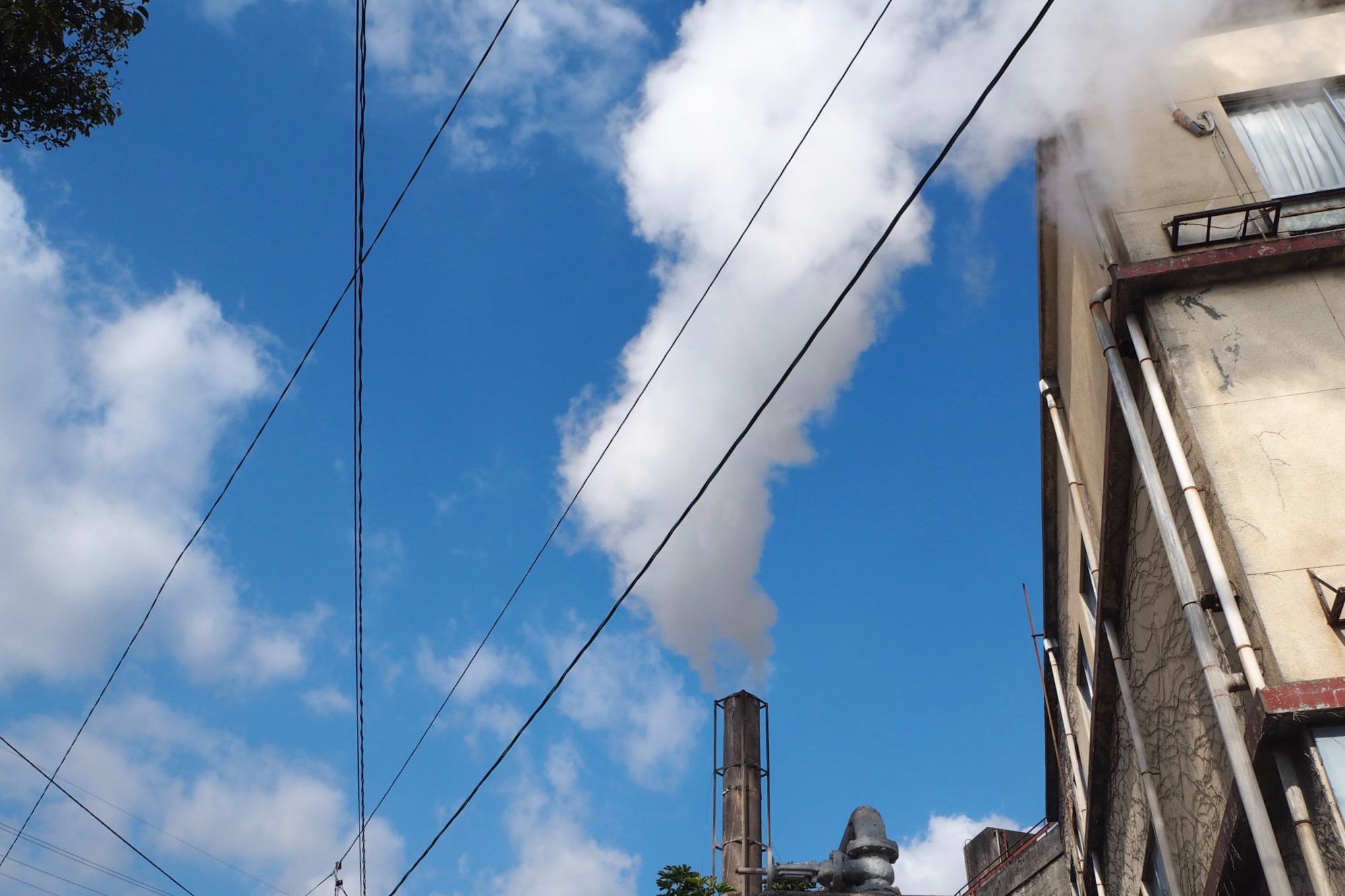 Within that, you'll see a charming building and splendid Noren (short, split curtain). That is Onsen-Kaku.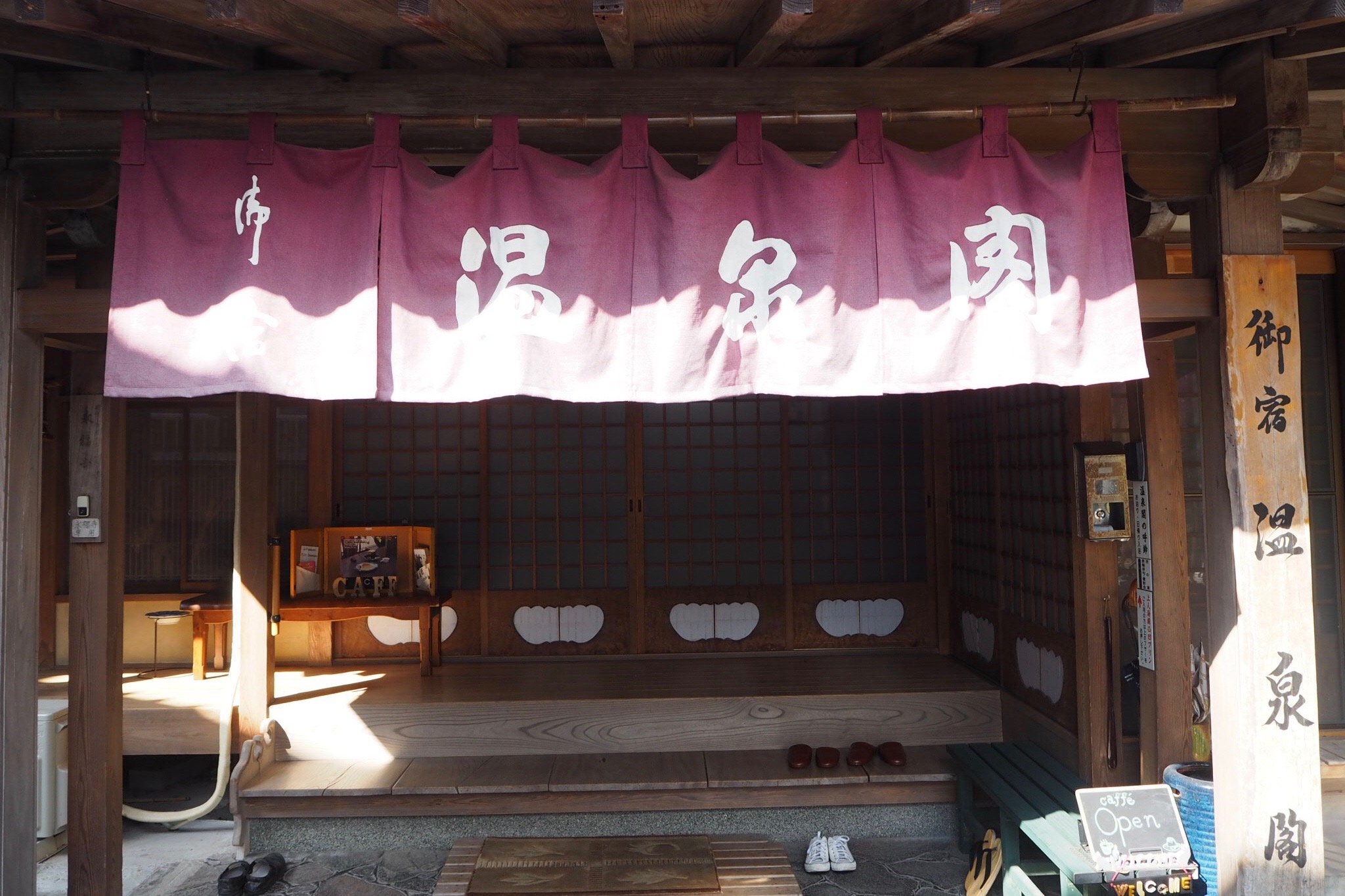 Onsen-kaku's interior contains Japanese-style living room connected to a family-style kitchen and a long corridor.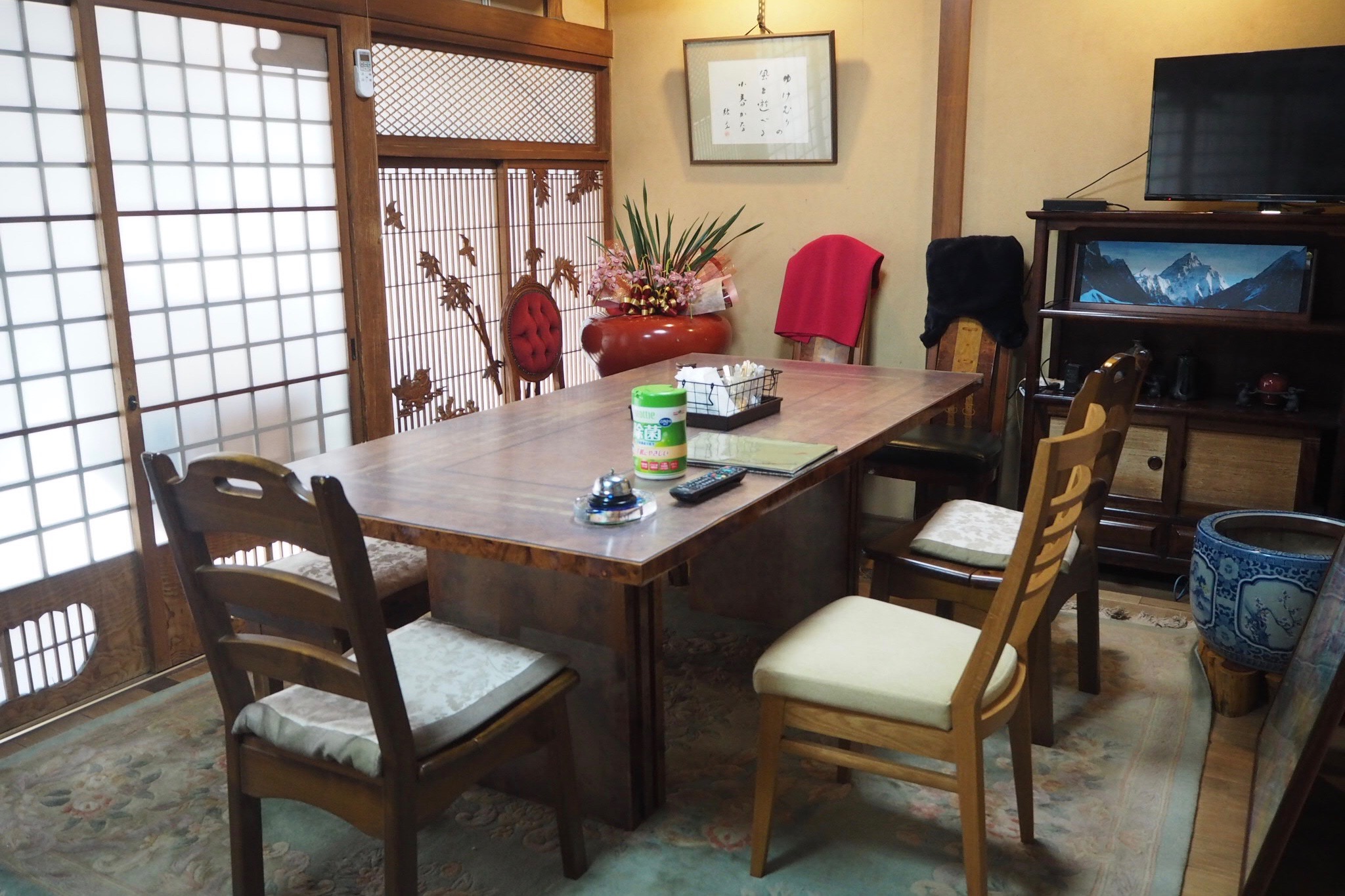 There are a lot of Beppu connoisseur informational magazines and leaflets lying around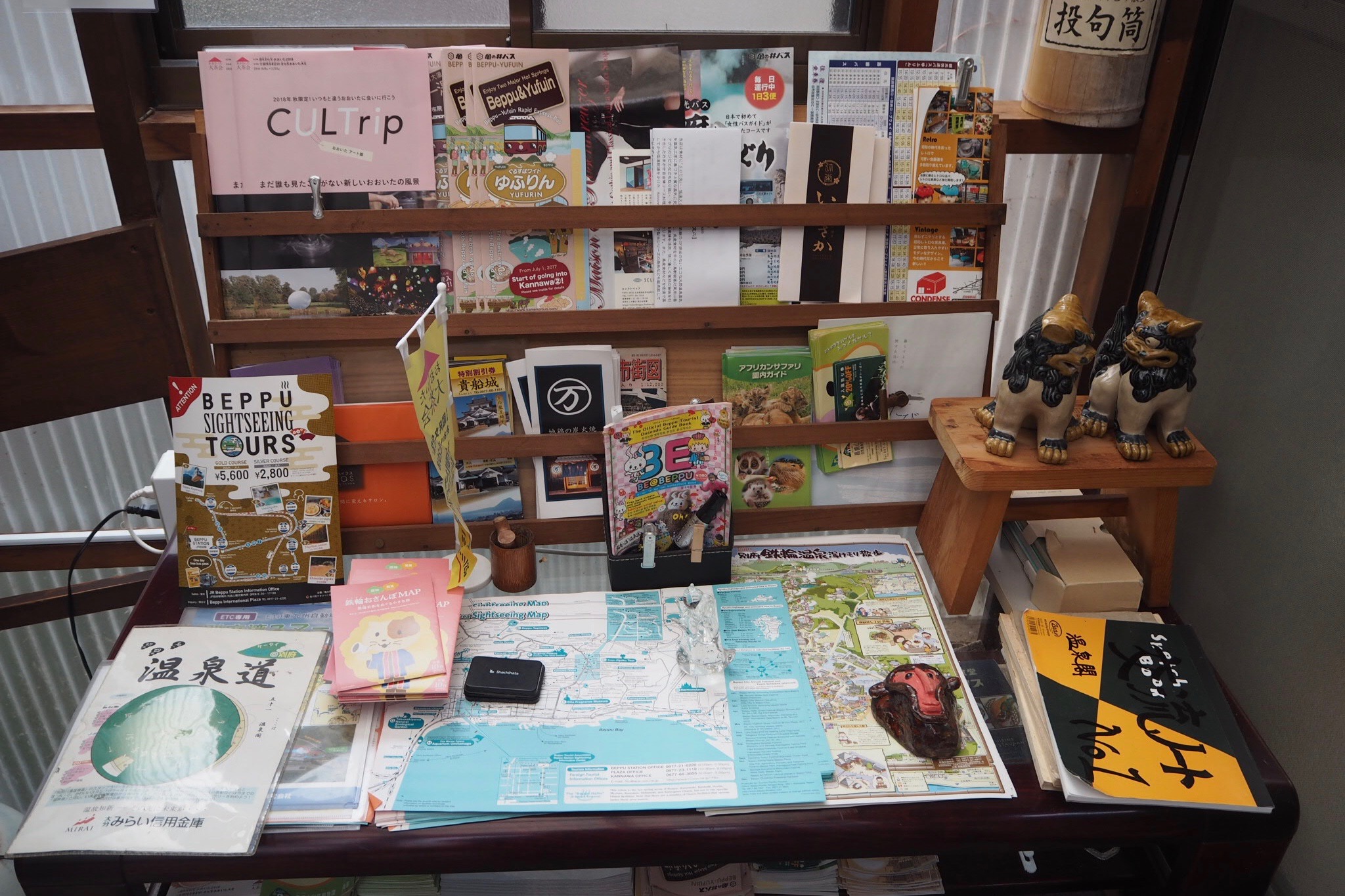 The place I was guided to seemed like just an ordinary door, and I wondered if there really was an open air bath, but when the door was opened, I was there surrounded by greenery. The dressing room and open air bath are connected, so the space becomes compact.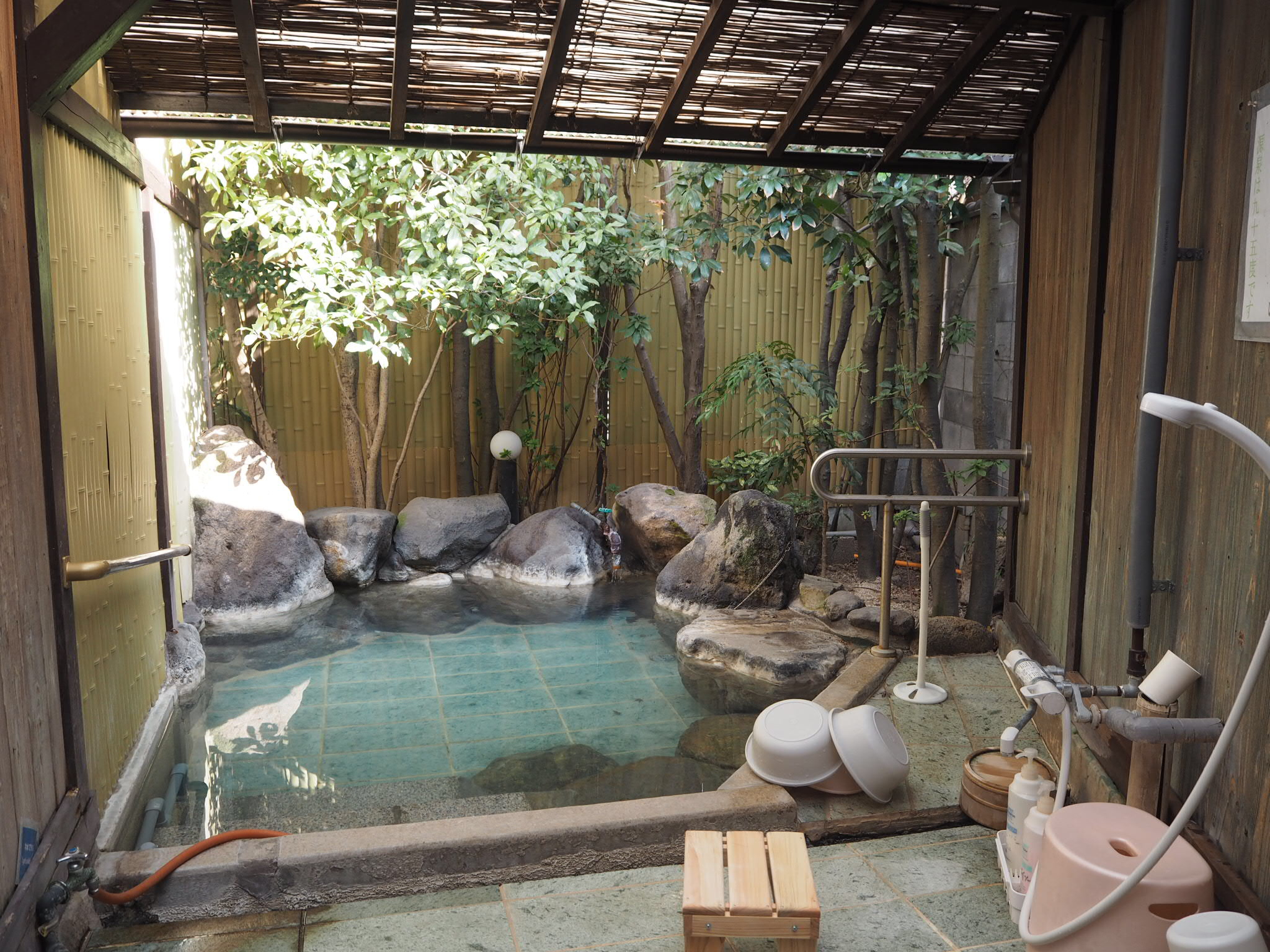 This hell hot spring was introduced in Onsen Professor, Tadanori Matsuda's, Ja-pan's 100 Well-Known Hot Springs, and is not diluted in the slightest, making it 100% from the source. It's said that its benefits are effective against injuries
Ms. Okami came 47 years ago because she got married. She got in an accident and injured her leg, but it gradually healed as she used the hot spring.
These hell hot spring water sources, in which Ms. Okami has placed great confidence, are actually Shibu-no-yu and Shonin-no-yu.
The water's temperature is a bit hot, but it matches well with the nice breeze and I was able to really relax.
Because it's way too hot when you approach the source of the water, you can add in your own to adjust the temperature to something more comfortable.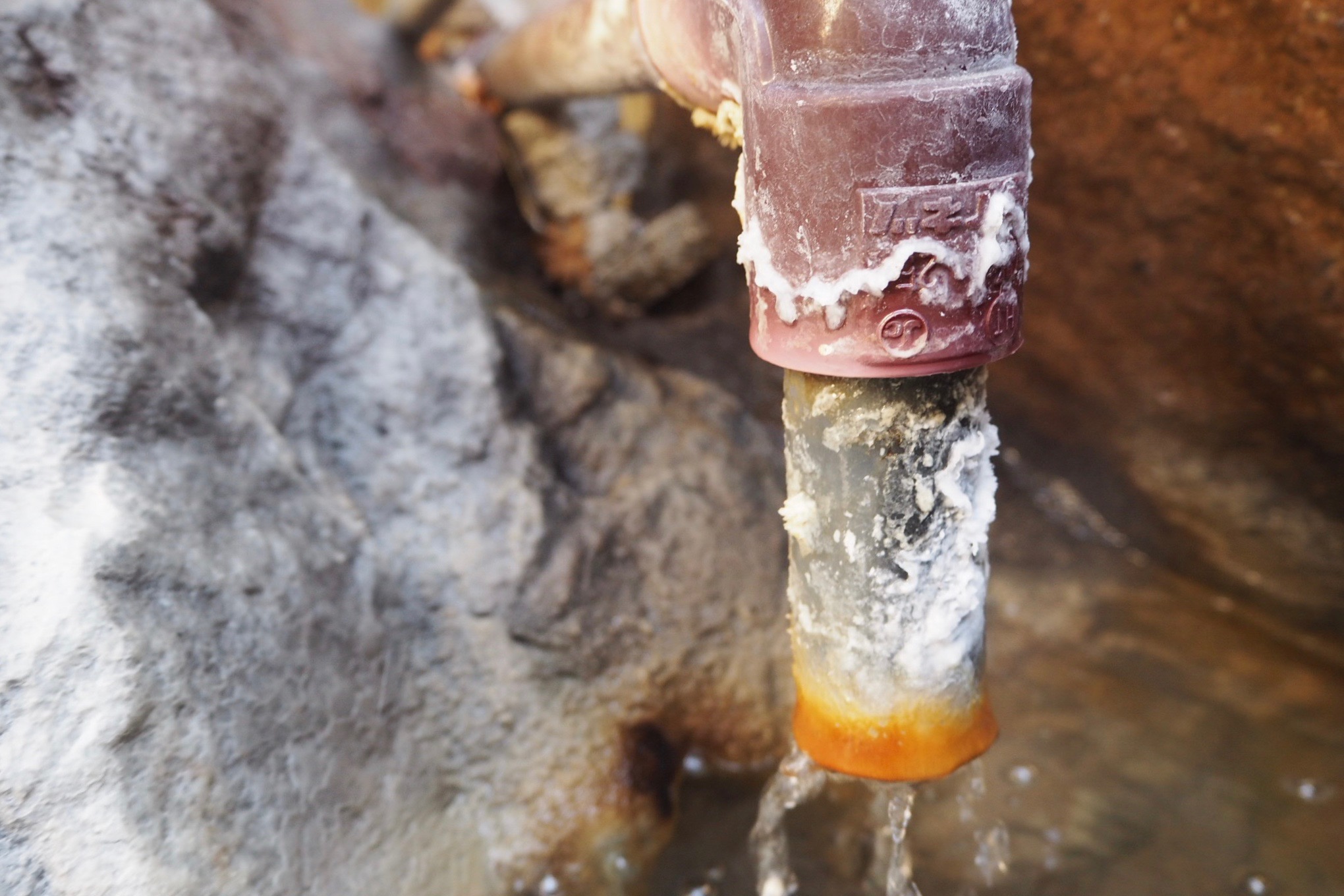 It was raining a bit that day, but it also felt nice against my skin, and after a while, the sun reappeared and the wind felt great.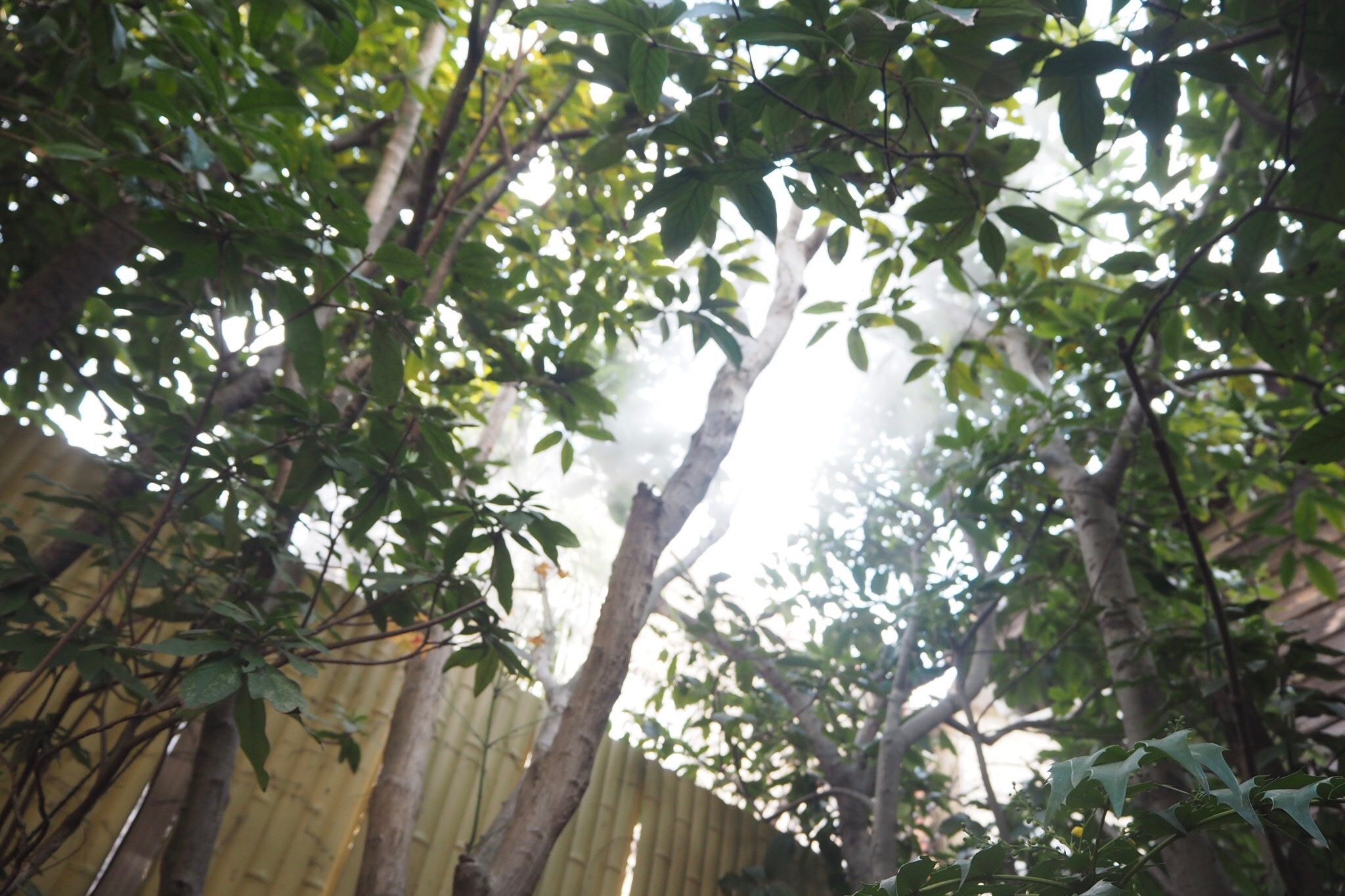 Also, there's a huge mass of steam really close by that streams in from a green crevice, which makes this open air bath where you can look up to see such charm flowing in is really special.
After soaking in the hot spring, how about trying a texturized pudding that can only be eaten at Onsen-Kaku? It's an amazing pudding created by the son of the ryokan and his friend over the course of five years. Invented using a unique method of cooking, this texturized pudding is steamed using the steam rising from the hot spring affiliated with Ippen Shonin.
It's no exaggeration to say that Kannawa's spring source is the hell spring, On-sen-Kaku, so why not drop by and try out the open air bath?
Basic Info
Address: 1 Kumi Furomoto, Kannawa, Beppu, Oita
Phone Number: 0977-63-1767
OPEN Hours: 10:00-15:00
Fee: Adults-500 Yen; Children-300 Yen
TATTOO: Allowed
How to get to Beppu, where Onsenkaku is located
EnjoyOnsen