Now that summer is around the corner, it's finally time to relax and spend some well deserved time with your loved ones. And what's better than a romantic getaway with your significant other? In this article we will introduce you to three different romantic hot springs to visit with your partner!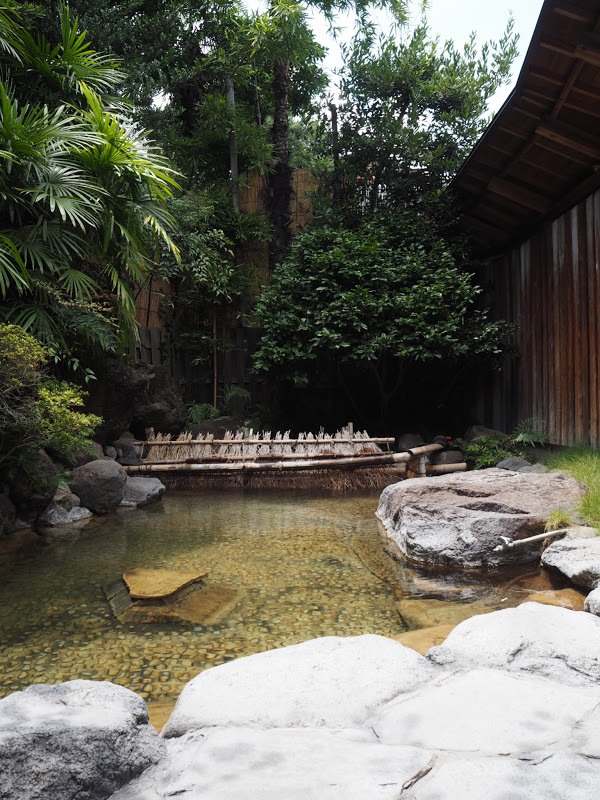 Yamada Bessou
originally a private villa founded in the Showa era, embraces you in a warm and welcoming atmosphere as soon as you walk into the reception. The hostel offers not only a place to stay for the night, but also two public and one private onsen that can be enjoyed by both guests and visitors! The private onsen is great for the couple that wants a romantic getaway in their own little oasis.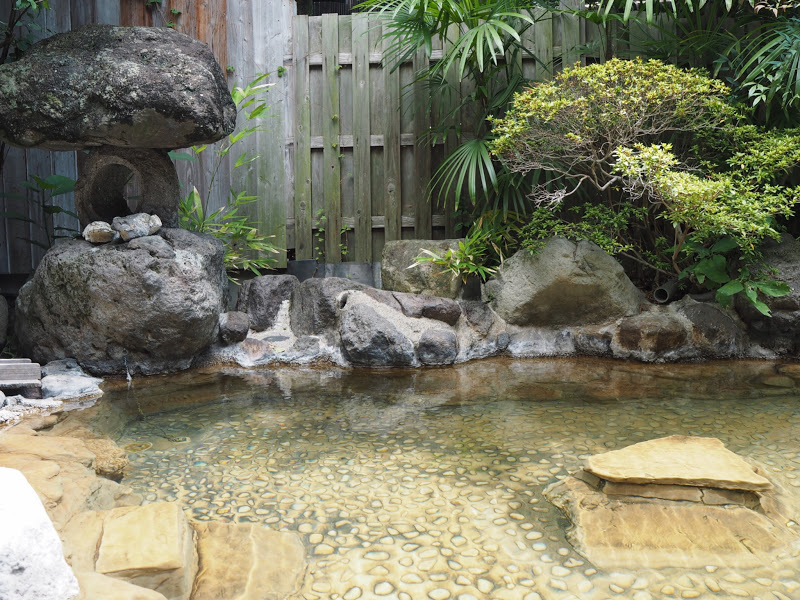 Here you'll be surrounded by nature as you relax your muscles in the cozy open-air bath. The plants create an enclosed space where you and your partner will feel like the only two people in the world, even in the middle of downtown Beppu. The private onsen does not offer a shower, so you can either shower at home before entering the onsen or wash off to the side with water from the onsen itself. The kind and inviting staff will gladly help you and explain the rules in both Japanese and English.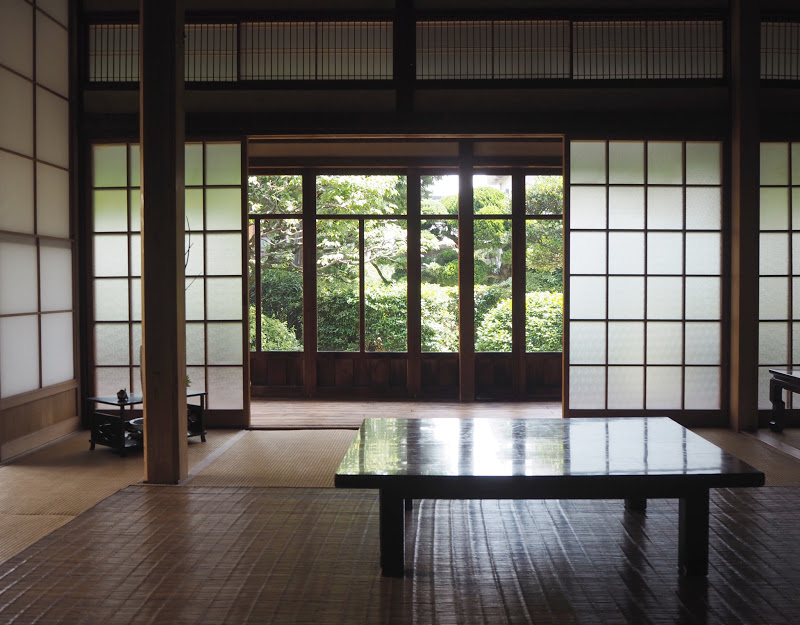 After the bath you can unwind in the tatami floor lounging room, where you'll have a beautiful view of a scenic garden. The rustic charm of the hostel takes you away from the stressful hustle of everyday life, and lets you enjoy a moment of peace as you escape in your surroundings.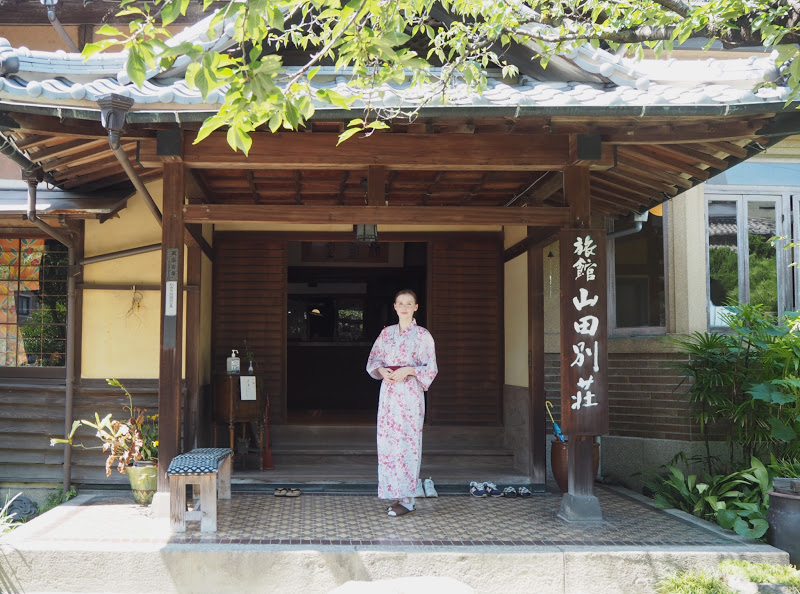 Not only is Yamada Bessou a place to rejuvenate and spend some quality time with your partner, it's also a place where you can acquire unique products that can only be found at this hot spring. When exploring the old traditional building, you'll find beautiful yukatas hanging on display. Not only do they lend out yukatas to guests, they also have their one-of-a-kind Yamada Bessou Yukata you can buy!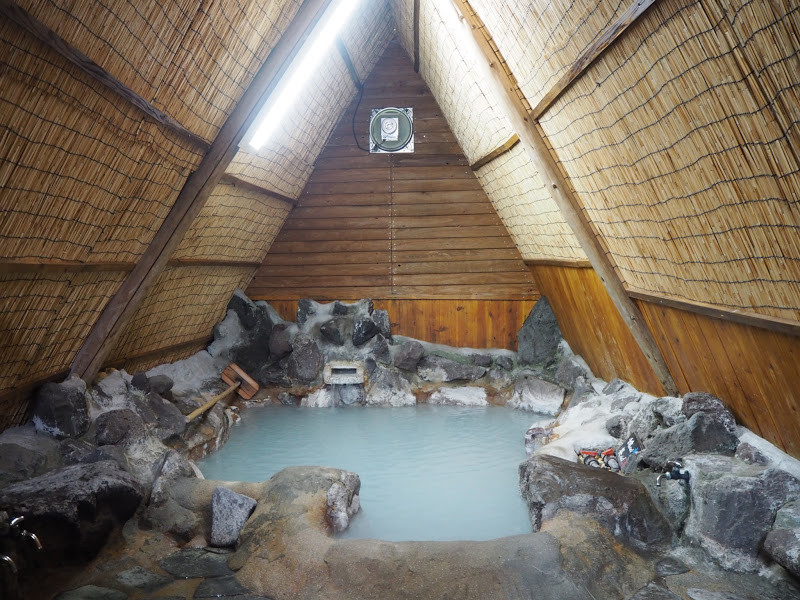 Basic info:
OPEN: Guest who don't stay overnight can enjoy the onsen from 11:00 am to 3:00 pm
FEE: 500 yen for half an hour
Myoban Yunosato Hot Spring
If you're looking to make a day trip out of your onsen visit, then Myoban Yunosato Hot Spring is the perfect destination for you! Myoban Yunosato is a cultural property unlike any other place in the world. In 2006, it was designated as a national important asset by the Japan Society for the Conservation of Cultural Property for its unique manufacturing technique of sinter. The sinter, a natural bath salt, is produced in huts with straw roofs called Yunohana-goya.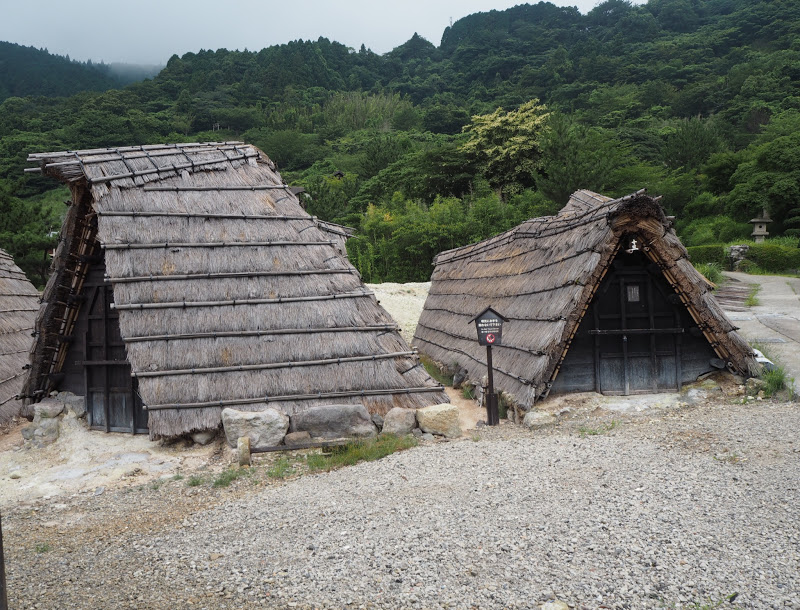 At Myoban Yunosato Hot Spring you have the opportunity to rent one of these charming Yunohana-goya shaped huts with a sulfuric hot spring inside. The stone bath, with its beautiful crystal blue water, offers an intimate and private space for you and your partner to relax while experiencing traditional folk culture. The luxurious atmosphere and the sulfuric hot spring water won't only help you relax, but is also great for reducing fatigue, sore muscles, and eczema!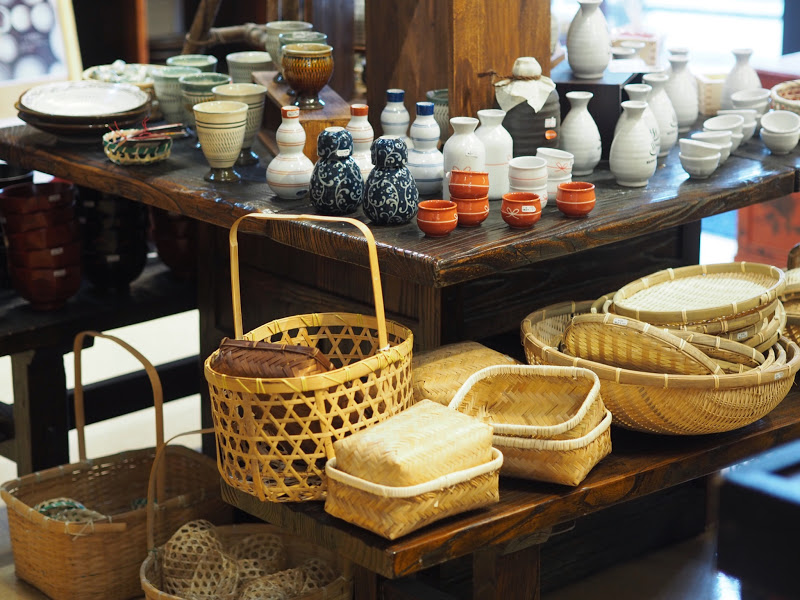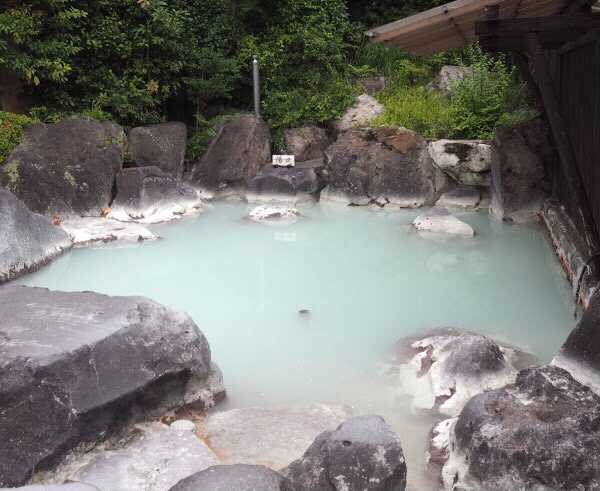 After enjoying the hot spring, you can explore the Yunohana-goya huts for free, try out the local cuisine, or explore the souvenir shop. You can also try the hot spring steamed egg or pudding, that's said to bring out the true flavour of the food. At the souvenir shop there are beautiful local products like skincare and pottery that you can't find anywhere else in Japan. Make sure to stop by Myoban Yunosato Hot Spring if you're looking for an unique experience for you and your partner!
Basic info:
OPEN: 10:00 am to 9:00 pm
FEE: 2000 yen for an hour
An experience for life
If you're wondering what to do for your romantic vacation, renting a private hot spring is a cheap way to relax and have an intimate moment with your partner! In this article we introduced the charming Yamada Bessou, and the luxurious Myoban Yunosato Hot spring, both amazing options for a lovely trip. No matter which onsen you choose to visit, we can guarantee that it's an experience you and your significant other will not forget!
EnjoyOnsen