Enjoy Onsen Culture In Safety
Coronavirus has left many onsen fans worrying whether dipping into hot springs could endanger their safety. According to experts, the risk of the virus transmitting in onsen is very low (read more here). However, Enjoy Onsen understands that sharing spaces with others remains a major concern. That's why we want to suggest a few Japanese-style inns or ryokan with private onsen where you can minimize the risk and enjoy the waters in peace. For those looking for Oita onsen ryokan, luckily, Beppu has some of the best ryokan with private onsen that you can find in Japan. (If you are looking for Beppu private onsen without staying over night, click here!)

The Best Beppu Ryokan With Private Onsen
Ryokan Sennari (Private onsen in the facility)
Only a two-minute walk from Beppu station will take you to Ryokan Sennari. Even though it is in the center of the city, inside you will feel like you are in a new silent world surrounded by a traditional Japanese garden. This fascinating facility features only eight rooms, a large rock bath, a small rock bath, an open-air bath, and three kinds of private baths. Also, please try food in this onsen ryokan as they prepare it mostly from the locally grown ingredients.

Address: 2-18 Noguchi-motomachi, Beppu, Oita 〒874-0933
Tel: 0977-21-1550
Website: https://beppu-sennari.com/en/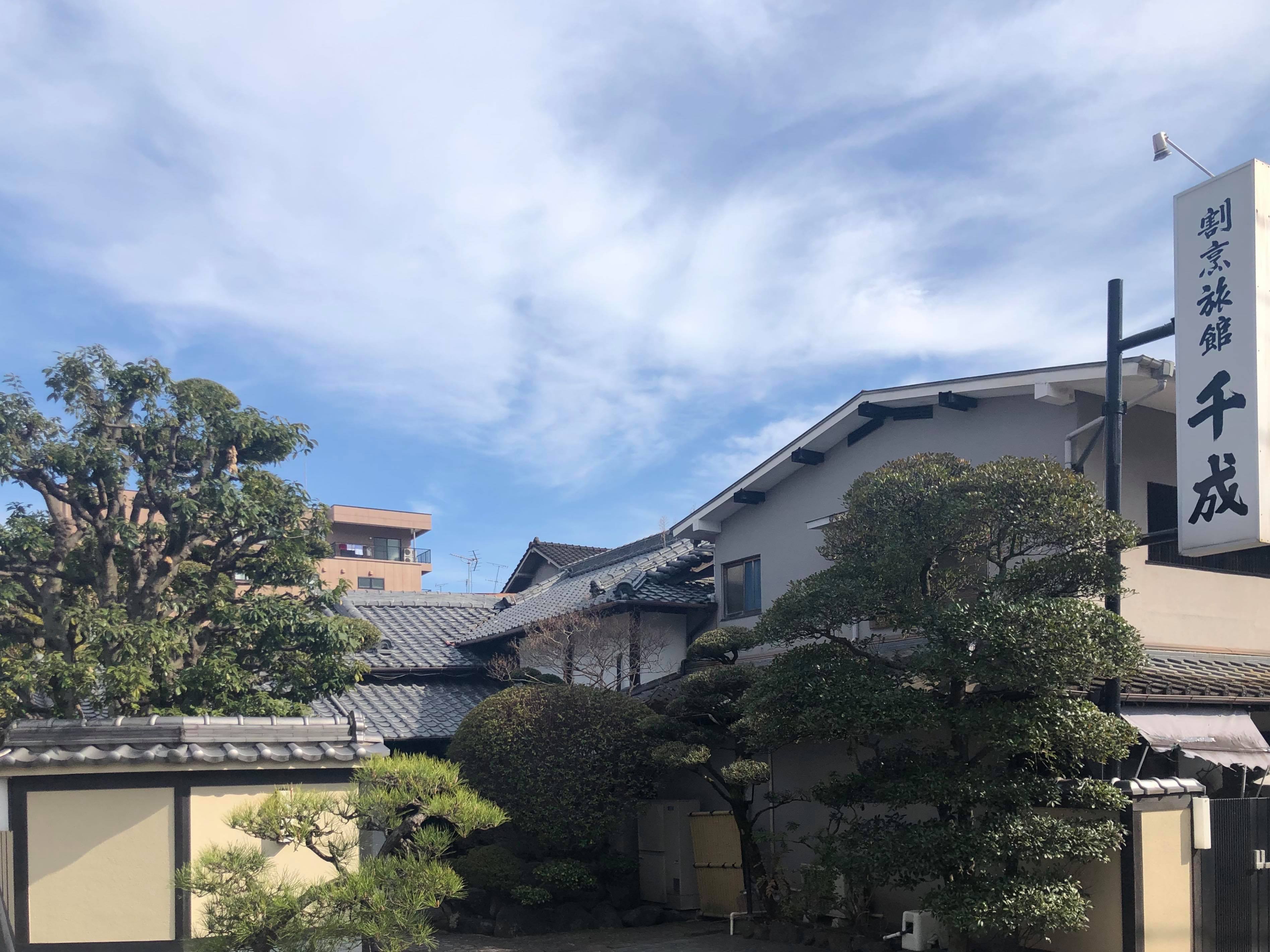 Amane Resort Shiosai no Yado Seikai (Private onsen in the facility and open-air baths inside the rooms)
This luxurious establishment will provide you with privacy and an excellent view from any room, as all rooms have a sea view. You can choose either a Japanese style room or a Western style room in Ryokan Shiosai no Yado Seikai. Besides the hot spring infinity pool with a sea view and public onsen for the guests, each room has its own open-air private hot spring bath. This place will definitely let you experience hospitable Japanese service with a chic environment and a traditional atmosphere, making it one of the best Beppu hotels with private onsen.

Address: 6-24 Shoningahamacho, Beppu, Oita 〒874-0023
Tel: 0977-66-3680
Website: https://www.seikai.co.jp/english/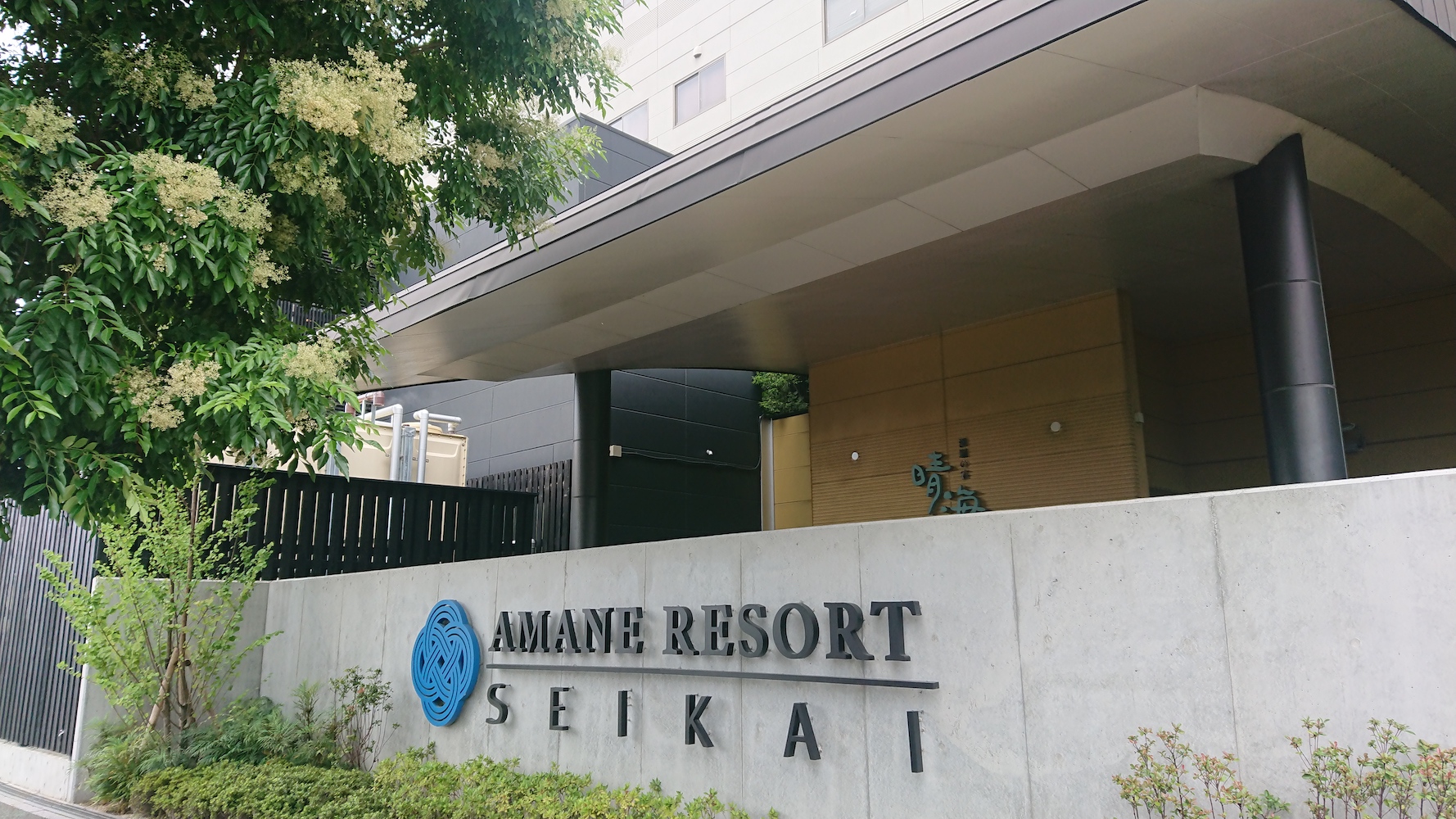 Ryokan Chobonoyado Shiori (Private onsen in the facility)
Ryokan Chobonoyado Shiori is an excellent place to stay with a family and enjoy a traditional Japanese atmosphere and Kaiseki food. The establishment has 15 rooms and only one of them is in Western style. In this ryokan, you will enjoy a fascinating pH 9.1 chloride/sulfur hot spring, which is great for the skin. Also, you can reserve family onsen in this inn free of charge. The view of Beppu Bay from the rooms and the restaurant is breathtaking!

Address: 2218-5 Minami Tateishi, Beppu, Oita 〒874-0839
Tel: 0977-22-9771
Website: http://www.yado-shiori.jp/bath/index.html (Japanese)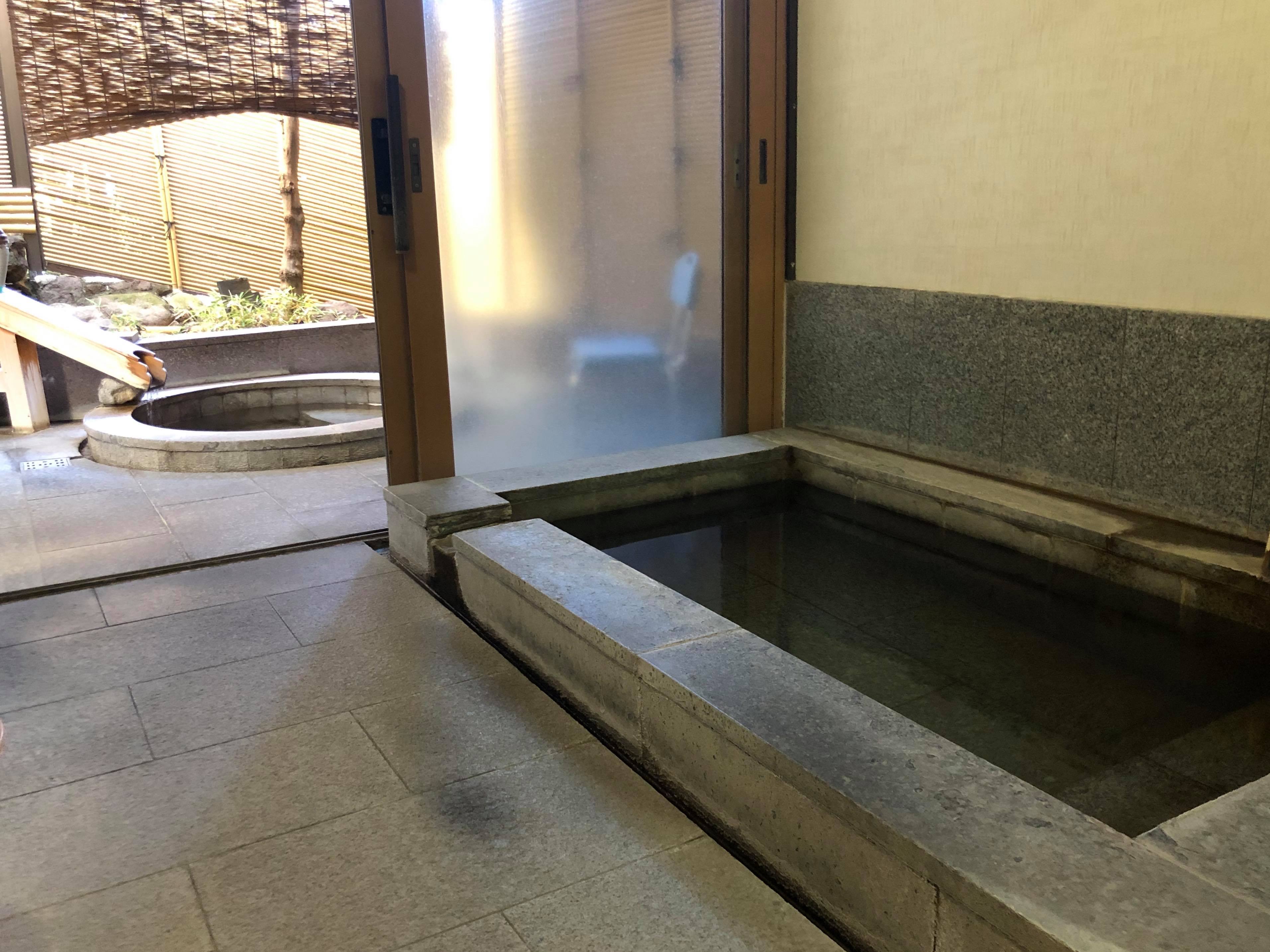 Kappo Ryokan Kannawa Bettei (Private onsen in the facility and open-air baths inside the rooms)
This exquisite ryokan features only 6 large Japanese style rooms. This place is perfect for those who want to hide and enjoy their privacy not only because of the small number of rooms, but because each room features its own private onsen bath. Either from the main public bath or from your private onsen, you will enjoy seeing the change of seasons in a traditional Japanese garden.

Address: 1 Honome, Beppu-shi, Oita 〒874-0844
Tel: 0977-27-7880
Website: http://www.kannawa-bettei.com/furo/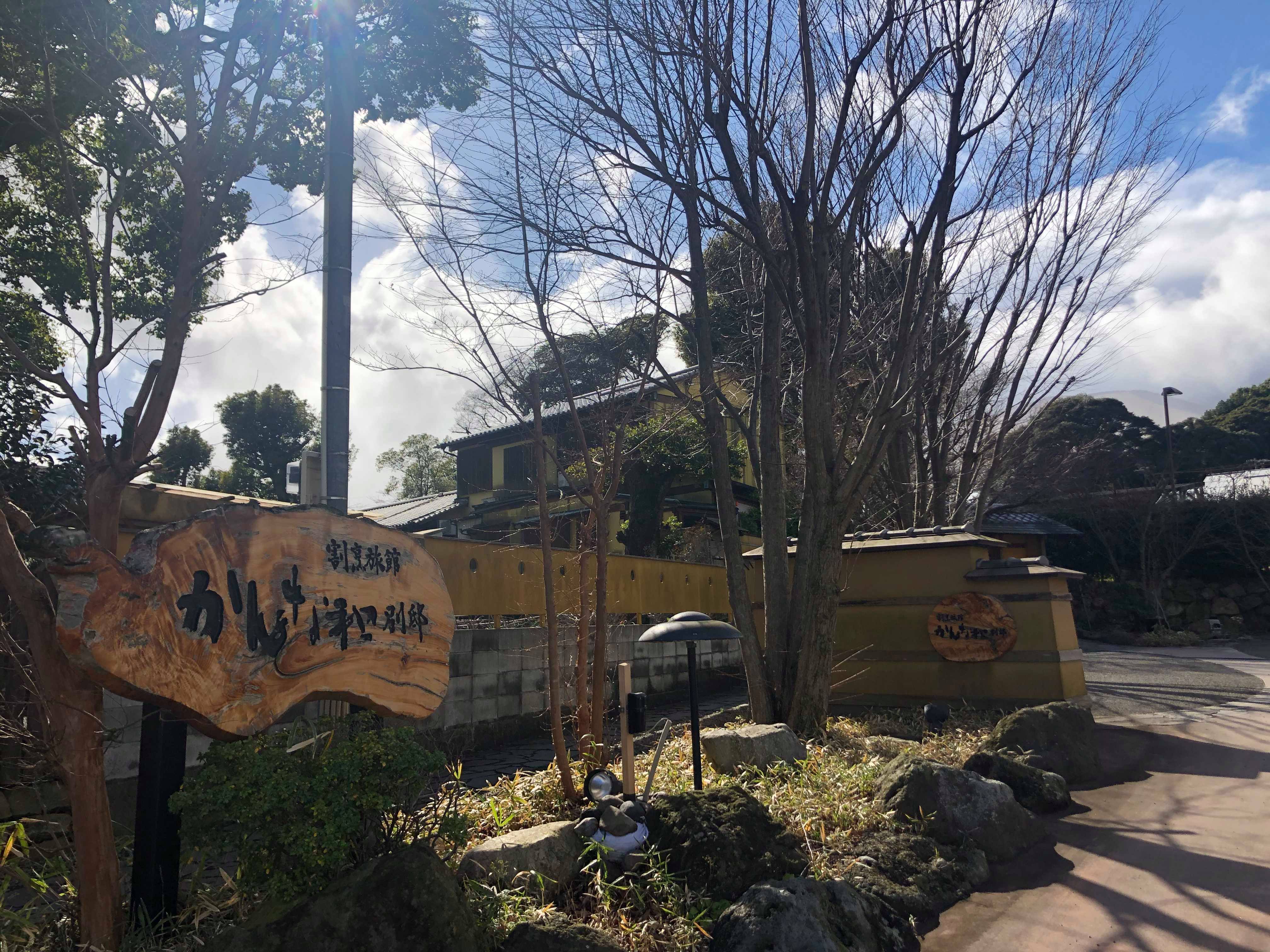 Amane Resort GAHAMA (Open-air baths inside the rooms)
GAHAMA terrace ryokan is truly luxurious and modern, but at the same time, a traditional Japanese hotel. It features only 17 rooms, many of which feature sophisticated indoor and open-air hot spring baths and even pools with a breathtaking view of the sea or garden. GAHAMA terrace is the best choice if you would like to spend a couple of nights in a modern onsen ryokan with an outstanding level of service and hide from the rest of the world, soaking in your private hot spring bath.

Address: 5-32 Shoningahamacho, Beppu, Oita 〒874-0023
Tel: 0977-66-8833
Website: https://gahamaterrace.com/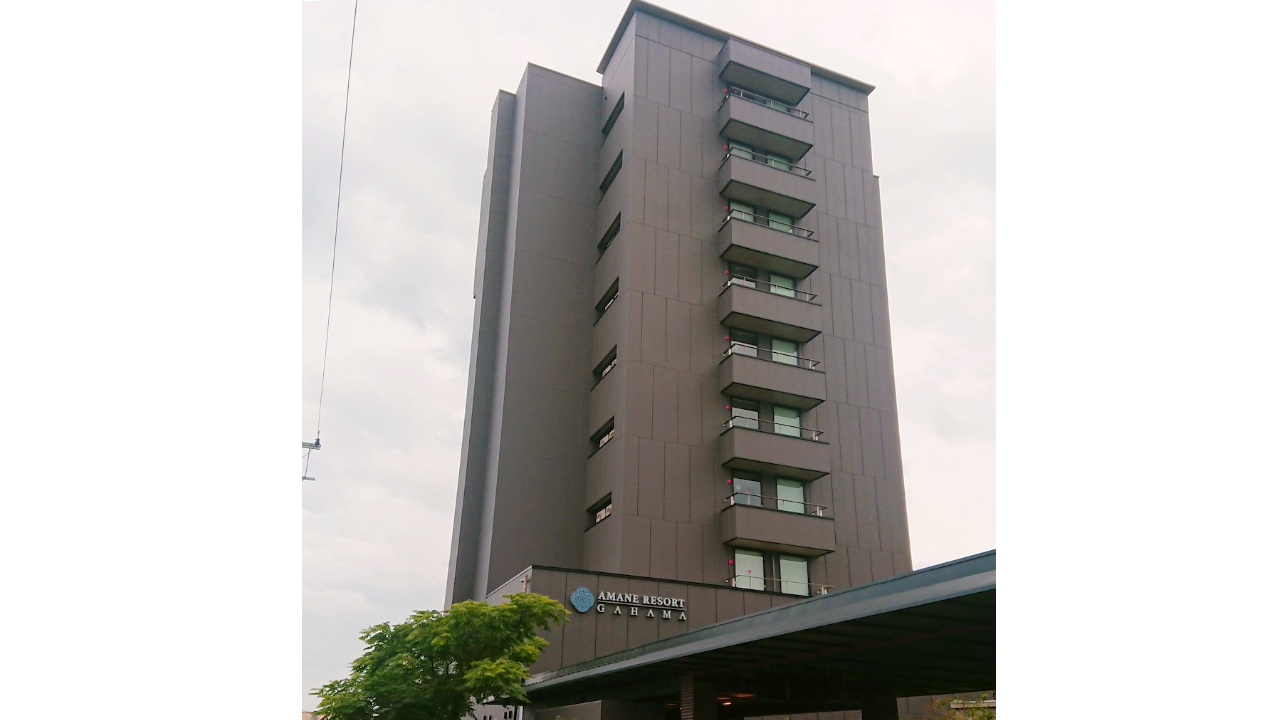 Kappo Ryokan Momiya (Private onsen in the facility)
Kappo Ryokan Momiya is located right in the heart of Beppu City in a quiet neighborhood just a 7- minute walk from Beppu Station. The building of this ryokan is a traditional Japanese-style house that has only 9 rooms for guests. Besides the delicious seafood courses that they offer (which are prepared with seasonal fish from the Seto Inland Sea and Bungo Suido) you will enjoy three different hot spring baths in this establishment. Kohi no Yu's hot spring bath is made of old cedarwood that features a very nice aroma and you can reserve it for private bathing.

Address: 5-22 Kamitanoyumachi, Beppu, Oita 〒874-0908
Tel: 0977-23-5121
Website: http://www.beppu-momiya.jp/ (in Japanese)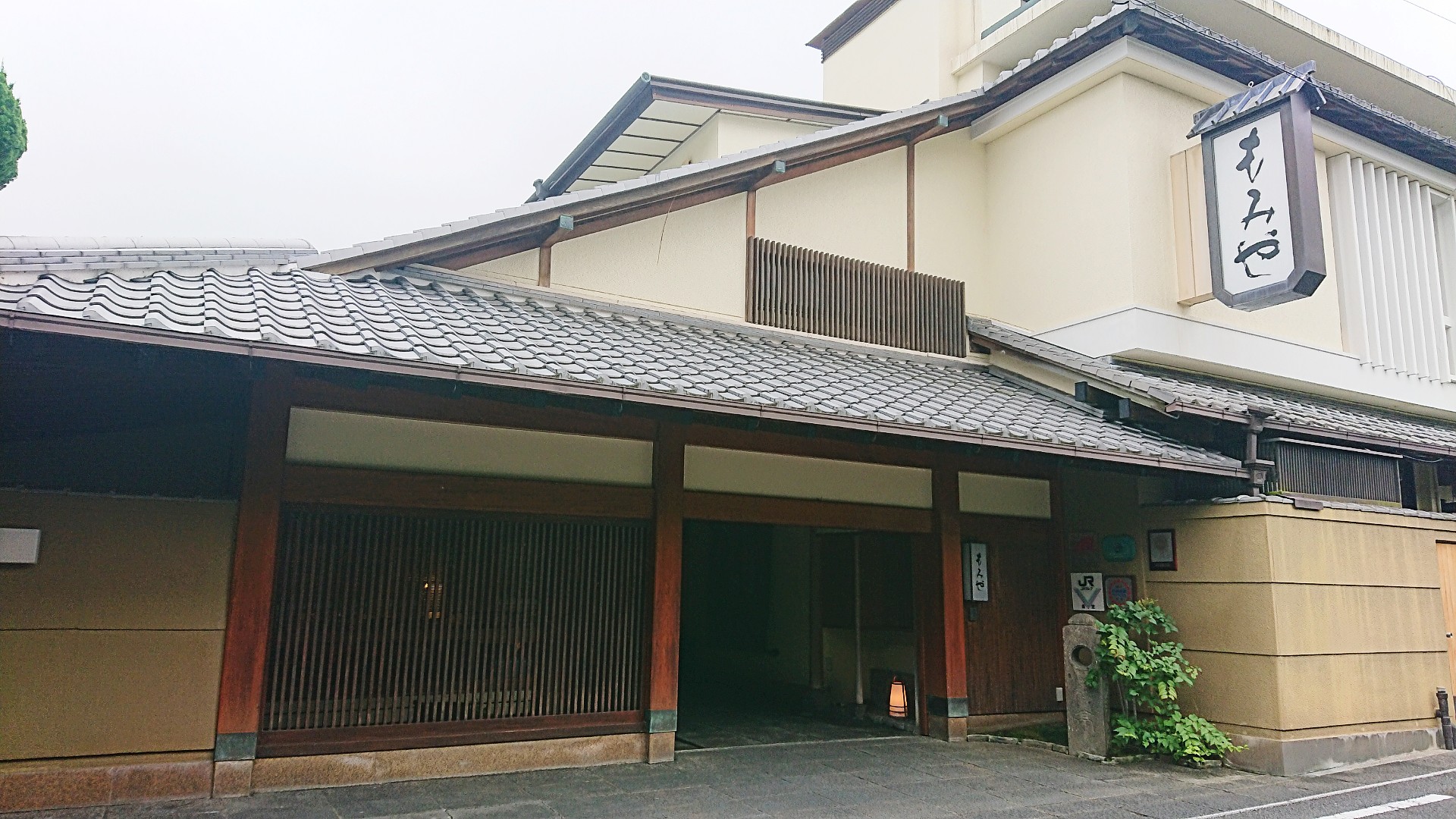 Ryotei Matsubaya (Private onsen in the facility and open-air baths inside the rooms)
On the hill of Kankaiji Onsen in Beppu, you will find a traditional Japanese inn – Ryotei Matsubaya. This hot spring is considered one of the most transparent and clear among the 8 main hot springs of Beppu. The ryokan has only 18 rooms. Each room has its own original design and individuality. Not only can all the guests use the major hot spring facilities of the establishment, but there are also 4 private hot spring baths which they can reserve only for themselves or their families.

Address: 3 Kankaiji, Beppu, Oita 〒874-0822
Tel: 0977-22-4271
Website: http://www.matsubaya.cc/ (in Japanese)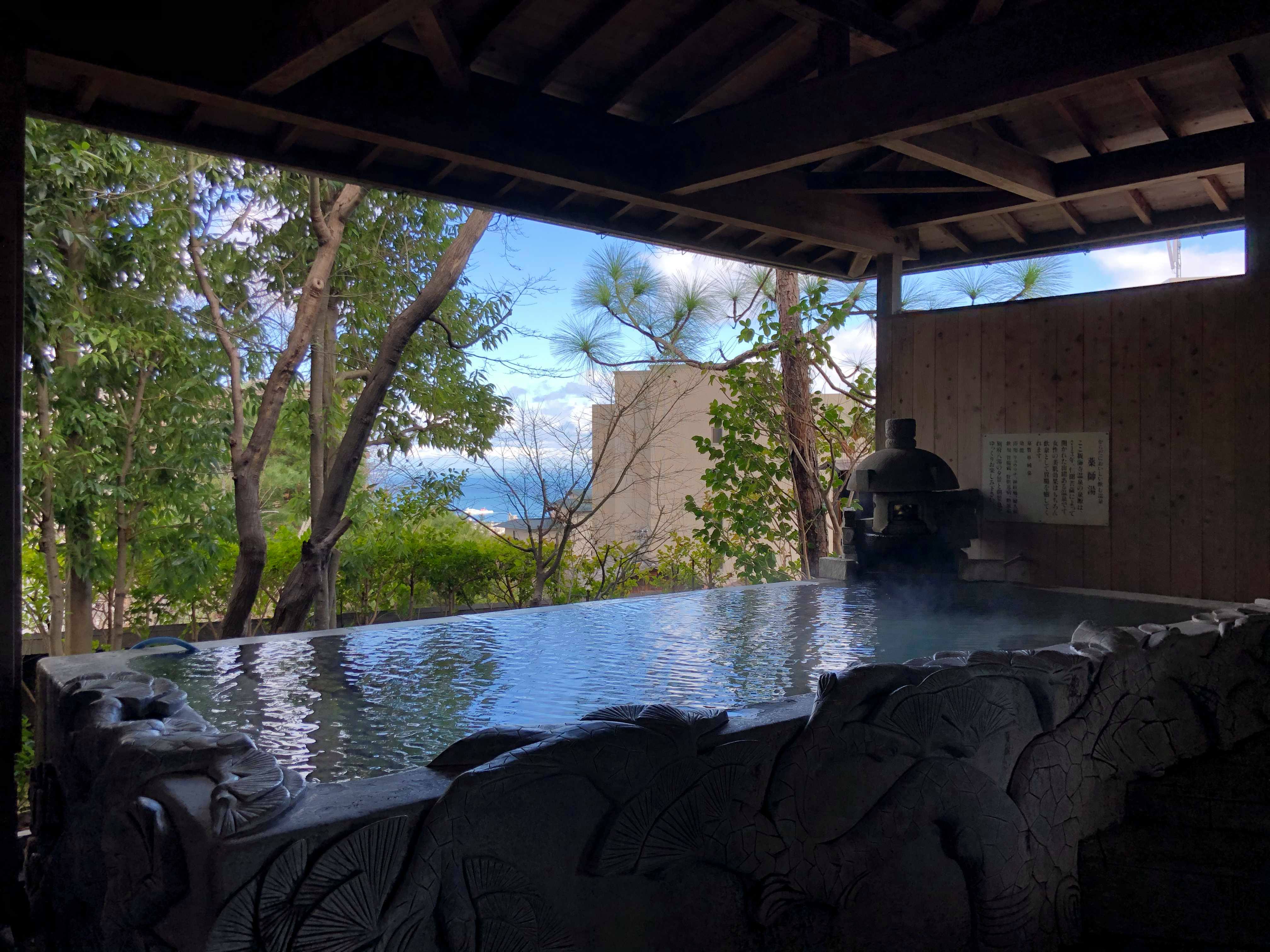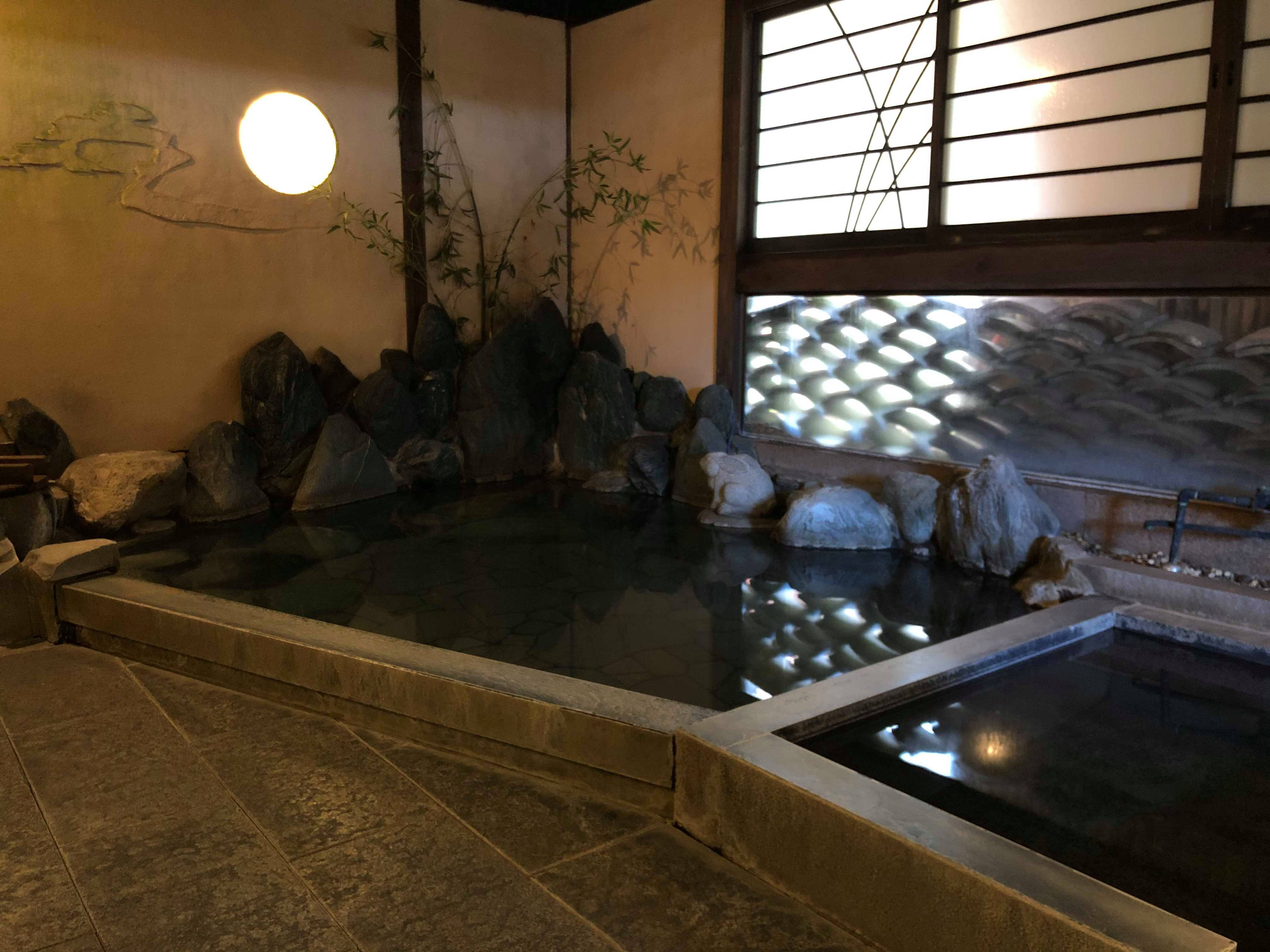 Ryokan Beppu Showaen (Private onsen in the facility)
Beppu Showaen Ryokan is in the center of Beppu City, but still lets you enjoy your stay in a quiet and private way. This historic establishment, which is almost 100 years old, boasts only 11 spacious traditional rooms, each featuring a private onsen. The hot spring water here is hot (68.0 ℃), but cooler in the tub. It is also good for treating myalgia, joint pain, muscle stiffness, chronic skin diseases, and much more. Staying in Beppu Showaen will provide you with an excellent opportunity to enjoy antique interiors and taste delicious local Kaiseki food.

Address: 3783-1 Beppu-otobaru, Beppu, Oita 〒874-0820
Tel: 0977-22-3211
Website: https://beppu-showaen.jp/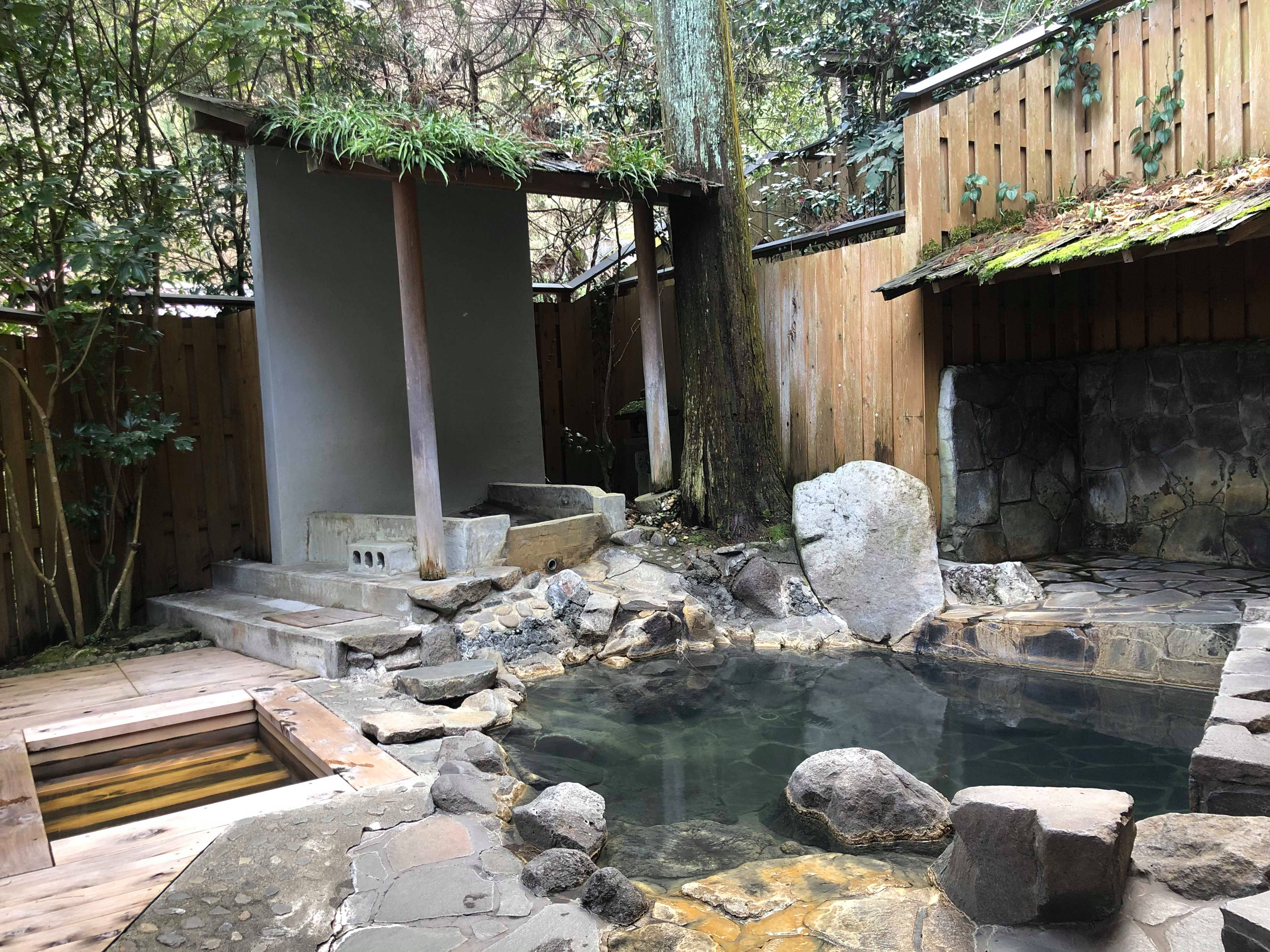 Hotel Sansuikan (Private onsen in the facility and open-air baths inside the rooms)
If you are one of those people who likes bigger hotels with nice panoramic views, Hotel Sansuikan will be a perfect choice for you. Here, there are 74 rooms in total. Public hot spring facilities feature a view of Beppu Bay and you can reserve private baths in the evening to enjoy the sunset. However, if you do not mind paying a little extra, I suggest you book either a traditional Japanese or Western-style room equipped with a private hot-spring bath. The hotel takes the water from the famous Beppu Kannawa hot spring. This water is excellent for treating joint pain, skin diseases, and burns.

Address: 628-1 Tsurumi, Beppu, Oita 〒 874-0844
Tel: 0977-66-3211
Website: http://0977663211.com/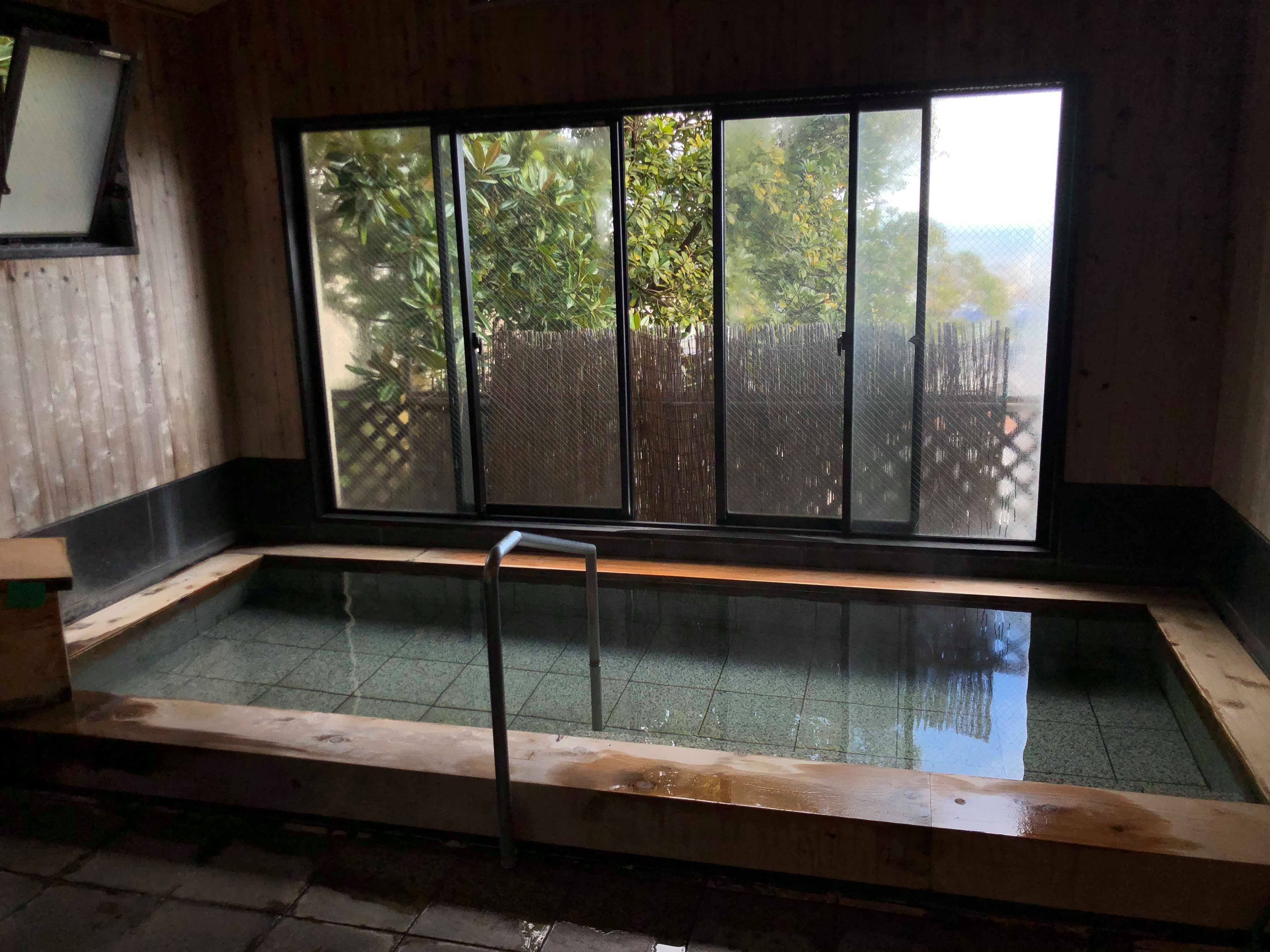 Kagaya (Private onsen in the facility)
Kagaya is a retro style ryokan in Beppu City that taps into nostalgia for the Showa Era. This cozy inn, which is located only a 10 minute walk from the station, provides 10 unique tatami rooms. As for the onsen, Kagaya boasts a selection of private baths flowing with beautifying properties. There are 3 types of baths, including an onsen surrounded by rocks, an open-air bath, and an onsen made of Japanese cypress. Of course, the onsen source is located on site. They have even prepared a massage corner to maximize your leisure!

Address: 3-12-14 Kitahama, Beppu, Oita 〒874-0920
Tel:0977-75-7224
Website: http://www.beppu-kagaya.com/bath/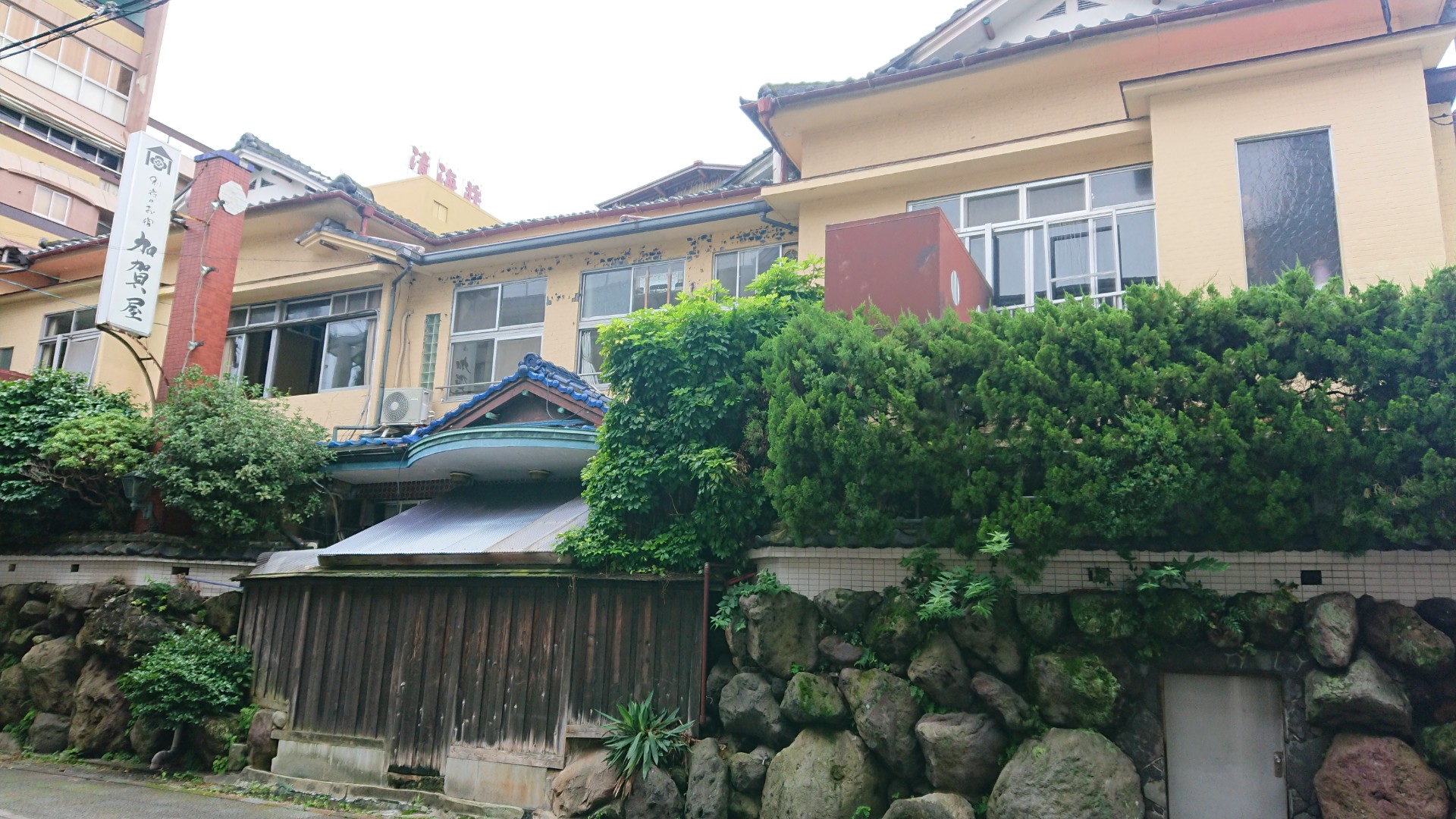 We hope you found something suitable and safe for your next stay in our list of best ryokan in Beppu. Ryokan in Beppu will undoubtedly turn your trip into a sophisticated vacation. So if you want to try out a ryokan near Oita or Oita City, give one of these a try. On the other hand, if you would like to enjoy hot springs in private, but do not want to stay in onsen ryokan, please refer to this article about private onsen around Beppu: Top 10 Private Hot Springs in Beppu: Relax! No One Can See You!.

When you need any help or would like to know more about onsen in the Beppu area, do not hesitate to stop by Wander Compass Beppu. The guides there will do their best to make your stay even more enjoyable!

How to get to Beppu Onsen ryokan where these private onsen are located.
EnjoyOnsen