Located on the top of a hill in the Kannawa area, you will find Sakuratei, infamous for its panoramic view of Beppu. Surrounded by cherry blossom trees, you can enjoy the stunning view from the hotel's several private open-air baths. Continue reading to learn more about Zekkeinoyado Sakuratei!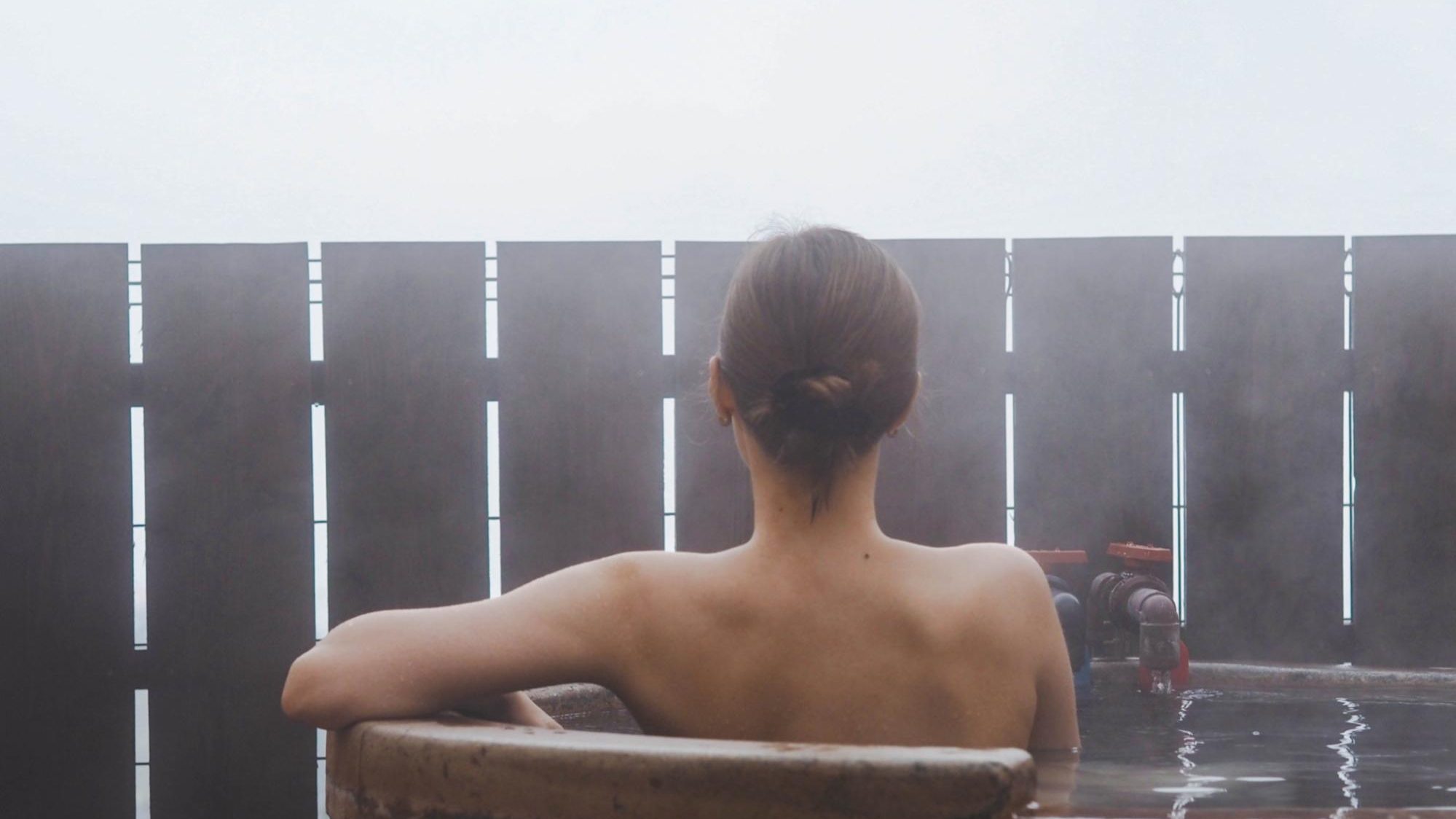 Finding Your Way To Sakuratei
Sakuratei is close to the Kannawa area, so it is relatively easy to get there even without a car. If you decide to take the bus, you can take it to the Kannawa Onsen stop, which is around seven minutes by foot from the hotel. However, Sakuratei is situated on the top of a hill that is quite steep, so if you have any mobility issues, we do recommend taking a car.
Once you reach the top, you will have a stunning 360-degree view of Beppu that the hotel is so well known for. If you happen to go around late March or early April, you can also enjoy the several cherry blossom trees placed next to the facility's entrance.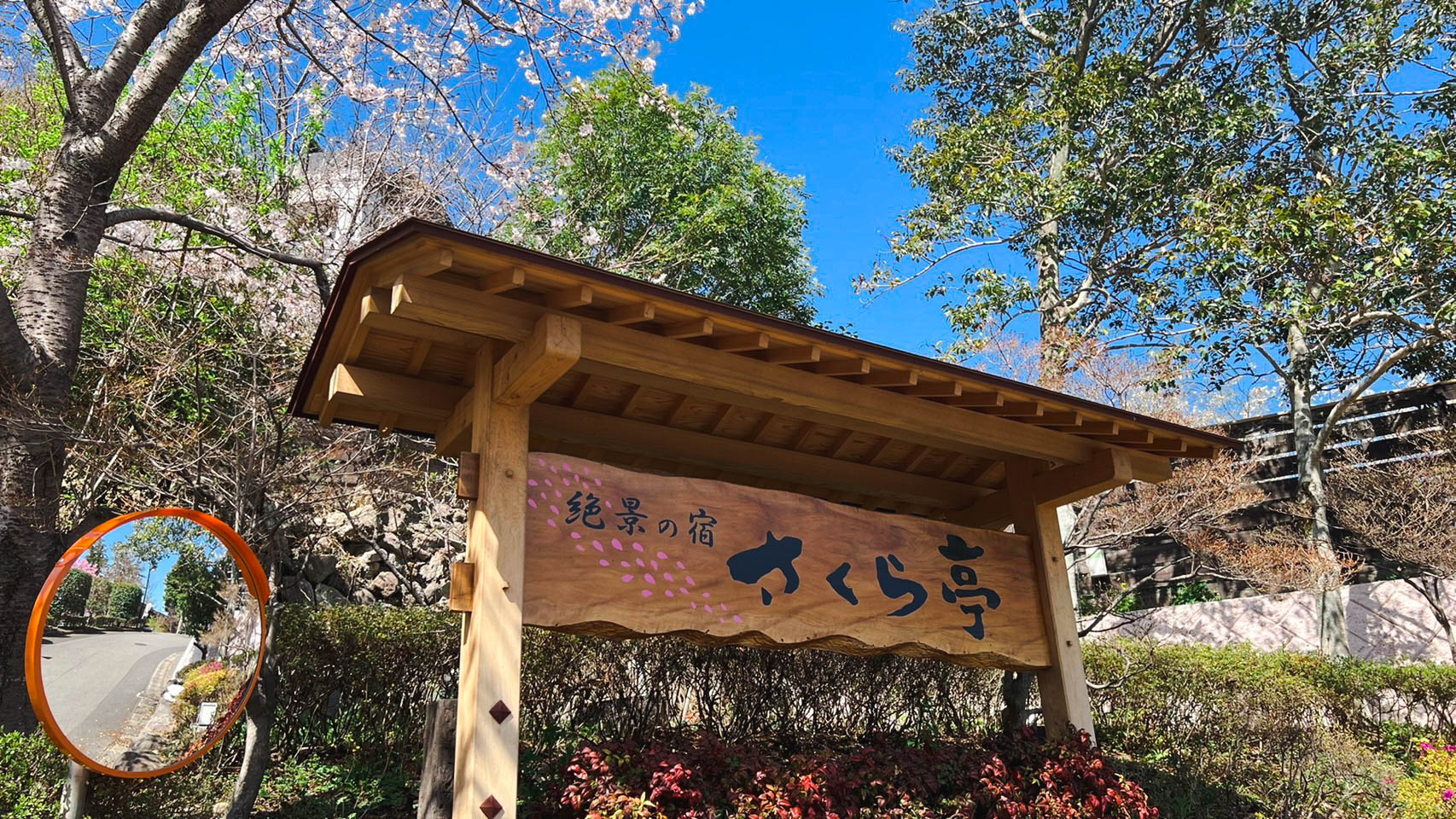 Enjoy An In-room Private Bath
Sakuratei features Japanese-styled rooms and a mix of Western and Japanese-styled rooms. One of the highlights of staying at Sakuratei is the beautiful view from the room's balcony that you can enjoy every day. Here you can also experience the luxury of having your very own private hot spring in your room.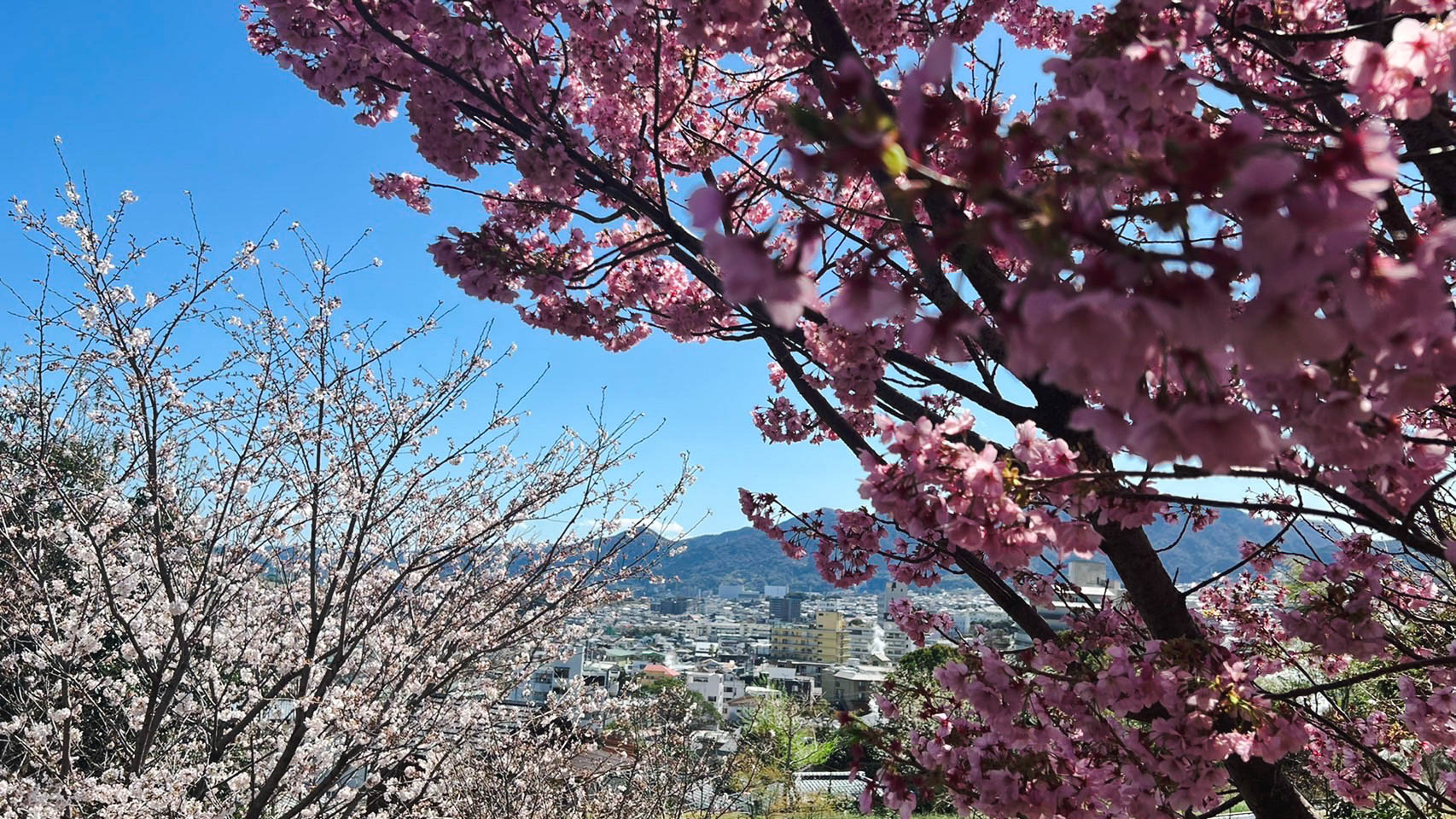 The In-room baths vary in style, with everything from traditional to modern or stone to cypress baths! Suppose you want to really get familiar with the city. In that case, you can also try the Jigoku-Mushi that is served at Sakuratei! Jigoku-Mushi is a local traditional cooking method where hot spring water is used to steam food. This cuisine is unique to Beppu, so try it out when staying at Sakuratei!
Several Hot Springs To Choose From
Sakuratei has several hot springs, including private, public, and open-air. One of the most appealing aspects of Sakuratei, though, is the rooftop observatory baths! Starting with the public bath, which features a gorgeous window wall where you can take in the stunning view of Beppu city.
The observatory public bath consists of several shower stalls, a stone onsen and a smaller pot hot spring that can be enjoyed by one person at a time. There is also a sauna available here for those who wish to enjoy some extra relaxation.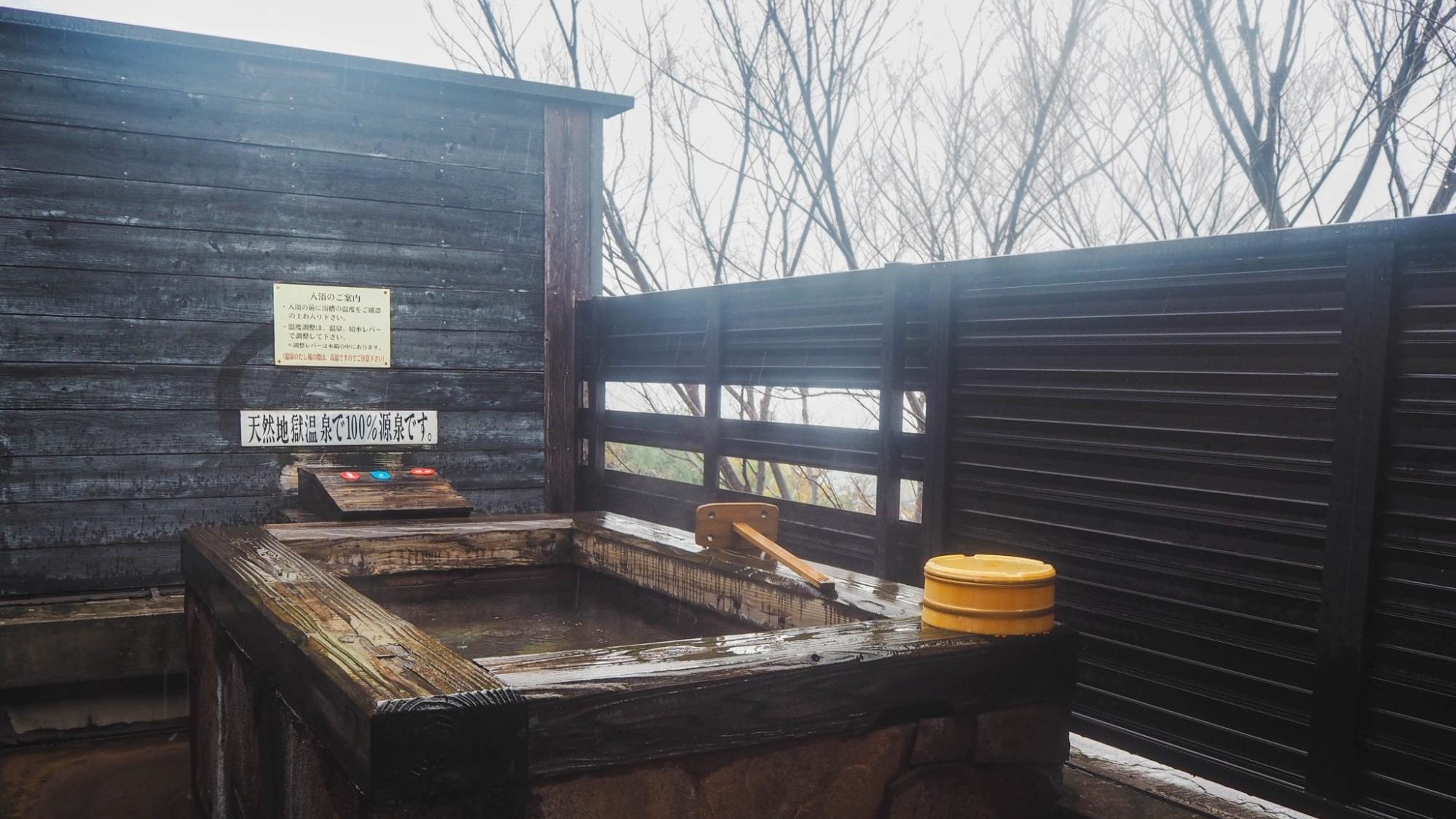 Rooftop View
You can find the private baths on the rooftop, which are separated by semi-open-air baths and open-air baths. The semi-open-air baths have an open view of Beppu while being positioned under a roof, while the open-air baths are under the open sky.
If you want to try the open-air bath, it might be good to plan your soak on a day when the weather is good. In contrast, the Semi-open-air bath is very enjoyable even on a rainy day! There are two open-air baths to choose from, which both have a view of Beppu Bay. The hot springs are made of wood and can accommodate up to three people at a time.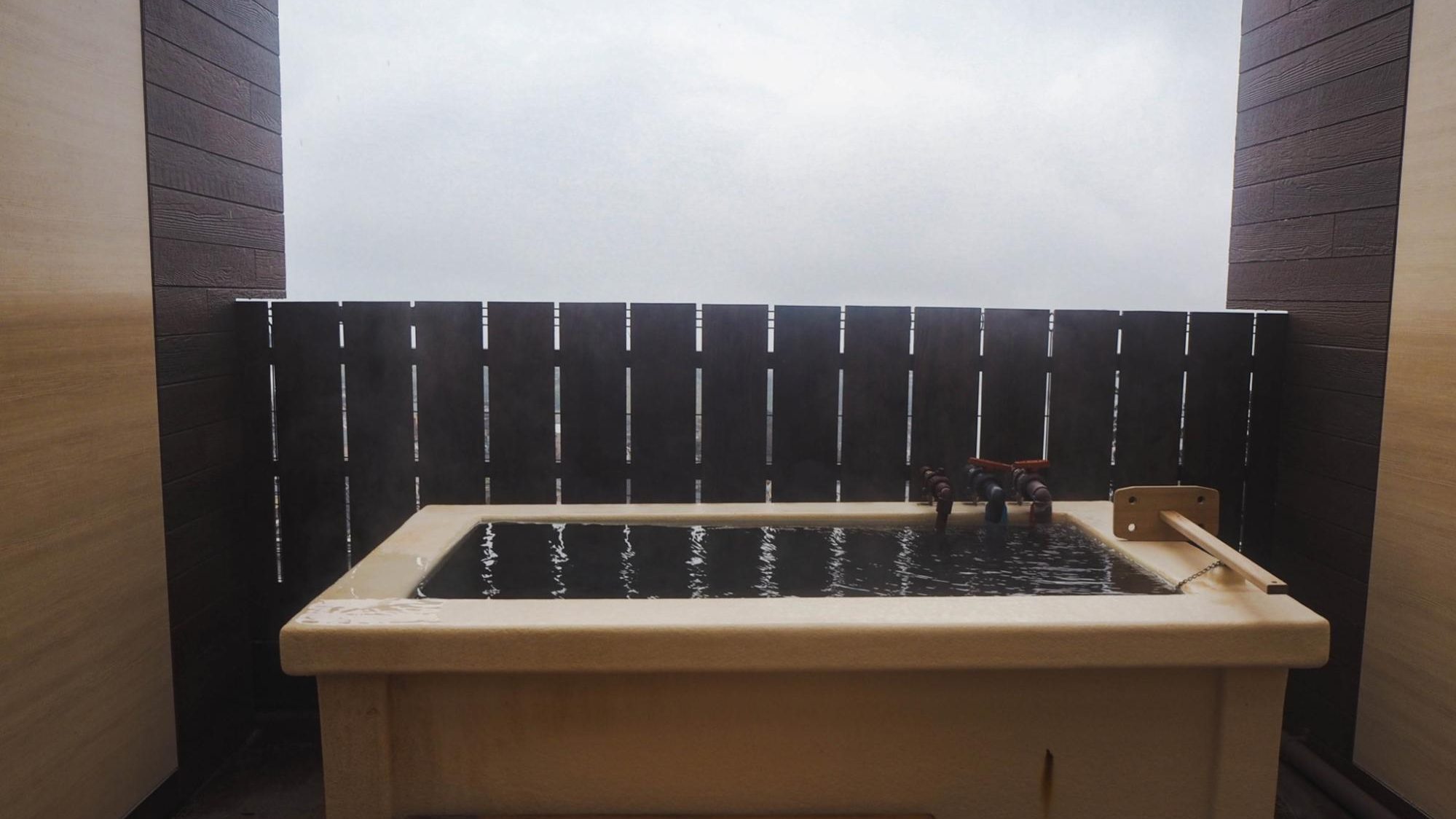 There are four semi-open-air baths, ranging from wood to stone. These hot springs are a bit smaller than the open-air baths and can, at a max, host two people at once. So if you want to enjoy the private baths with your family or friends, keep that in mind. Even with the ceiling covering the sky, you can still fully experience Sakuratei's infamous view!
One of the many appealing things about these hot springs, mainly if you're not used to the water's high heat, is that you can very easily adjust the temperature to your liking! This way, you can fully enjoy the one hour bath without getting up for breaks! The spring water in the baths contain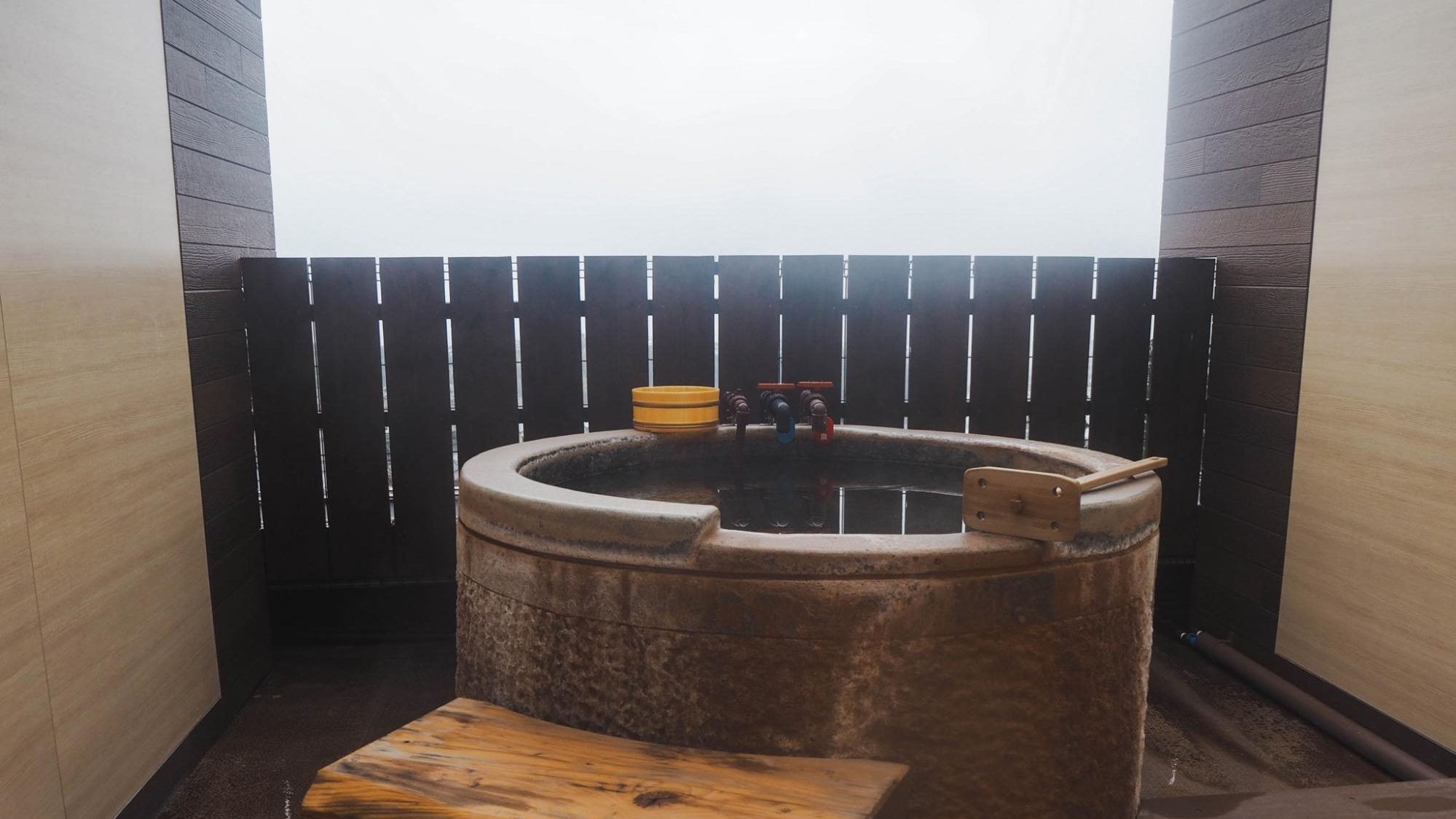 Enjoy Beppu From Above
Sakuratei has a charming atmosphere and an accommodating staff that are happy to help you out. The stunning view is truly one of the highlights of Sakuratei. Being able to relax in a warm bath while enjoying Beppu from above is an experience unlike no other. Remember that you can not book the private hot springs in advance, so you can choose whichever bath you want as long as it's free!