*Please note that you are usually not allowed to wear a swimsuit when bathing in onsen.
*Except for the communal bath, the onsen baths here are private, so those with tattoos can enter.
Imbued with the charms of a garden showcasing Japan's ever-changing seasons, Sakurayu brings together 20 unique types of top-quality onsen baths and the elegance of a magnificent green space filled with quintessentially Japanese flowers such as "sakura" cherry blossoms and plants like Japanese maple trees. Here, visitors can enjoy a hot spring tour brimming with Beppu's natural beauty.
An Onsen Where You Can Experience the Ever-Changing Seasons of Japan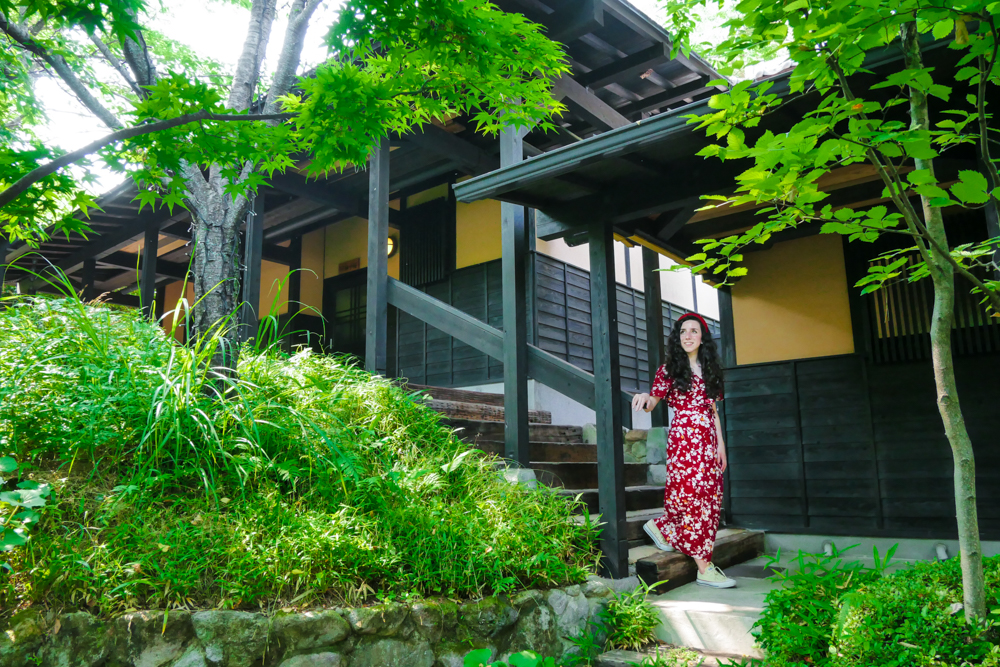 Constructed over the remains of a historic mountain villa, Sakurayu shines for its tasteful quietness. As we set foot inside it, it was like we were transported miles away from the city. The onsen facility stands amid thick, elegant greenery and it is built around a courtyard that reminded us of one of those enchanted gardens you would read about in fairytale books.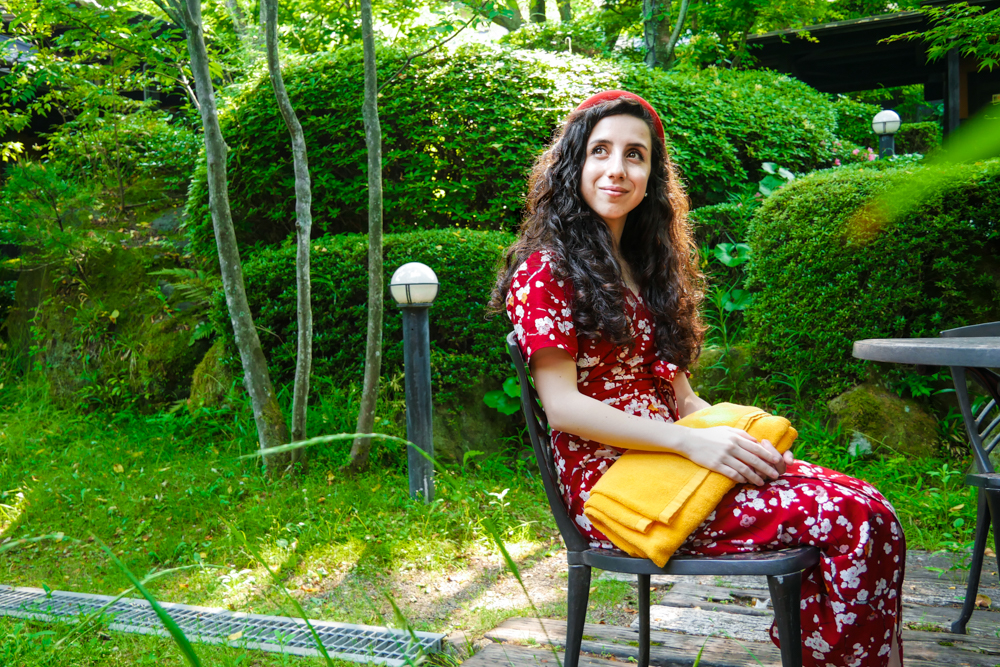 We could admire the extensive variety of trees and plants while relaxing on one of the many benches in the garden, having a refreshing stroll along its covered walkways, and exploring the area with Kancho, the incredibly cute cat manager of Sakurayu, who found time to greet us during their busy patrol.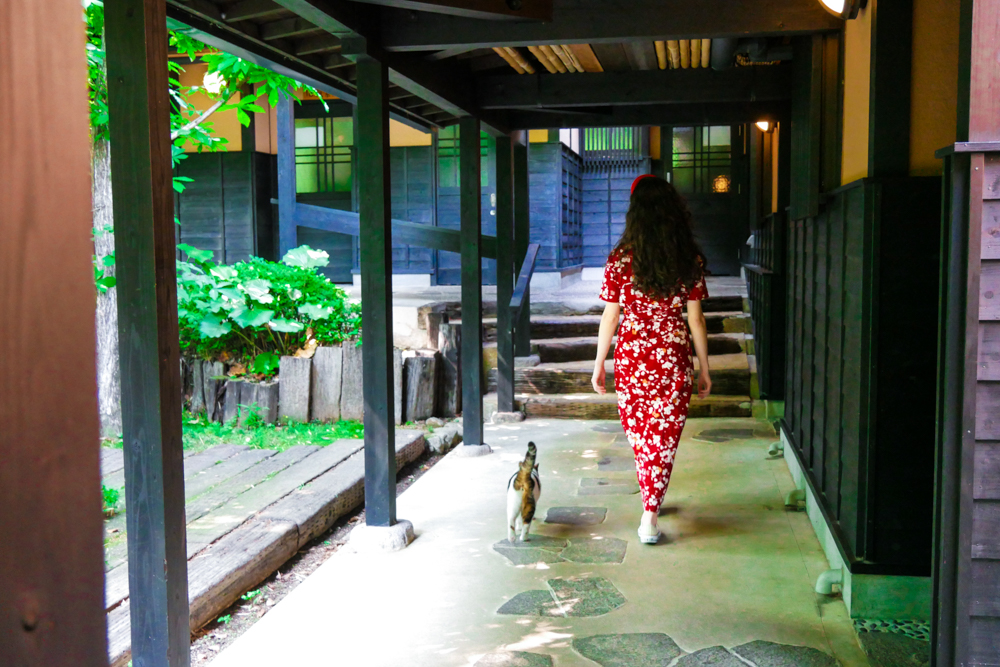 Even when indoors, visitors can soak in the impressive beauty of the vegetation as the cozy relaxation room, spacious lounge, and the cafe on the second floor all overlook the courtyard and its seasonal charms.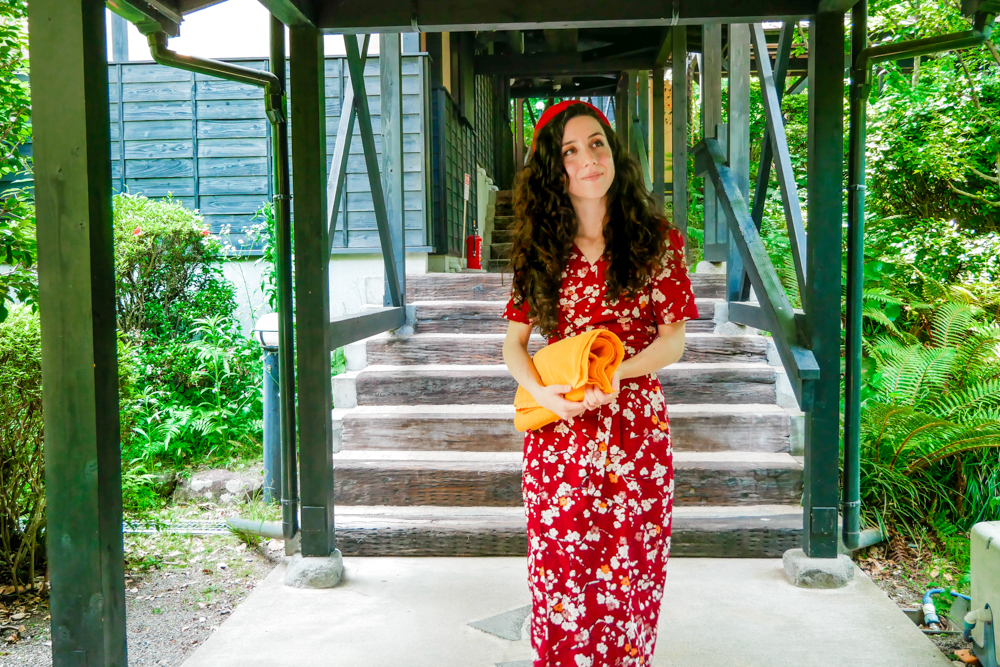 Sakurayu first started this green space as a garden of old cherry trees, from which the onsen draws its name. Its expansive courtyard showcases everything beautiful Japan's four seasons have to offer in a way not unlike an art gallery centered around a botanical theme. Spring brings colorful flowers into the garden's collection, autumn tinges its grounds in fiery hues, and winter sprinkles snow on its graceful figure. Thus, visitors can rest assured that the scenery is worth seeing at any time of year.
We happened to experience Sakurayu's summer allure—a blanket of green layers and pleasant sunlight gently drizzling through the leaves—that made us forget the heat of that very hot early summer day.
A Tour Through 20 Different Types of Private Onsen Baths Brimming With Character and Elegance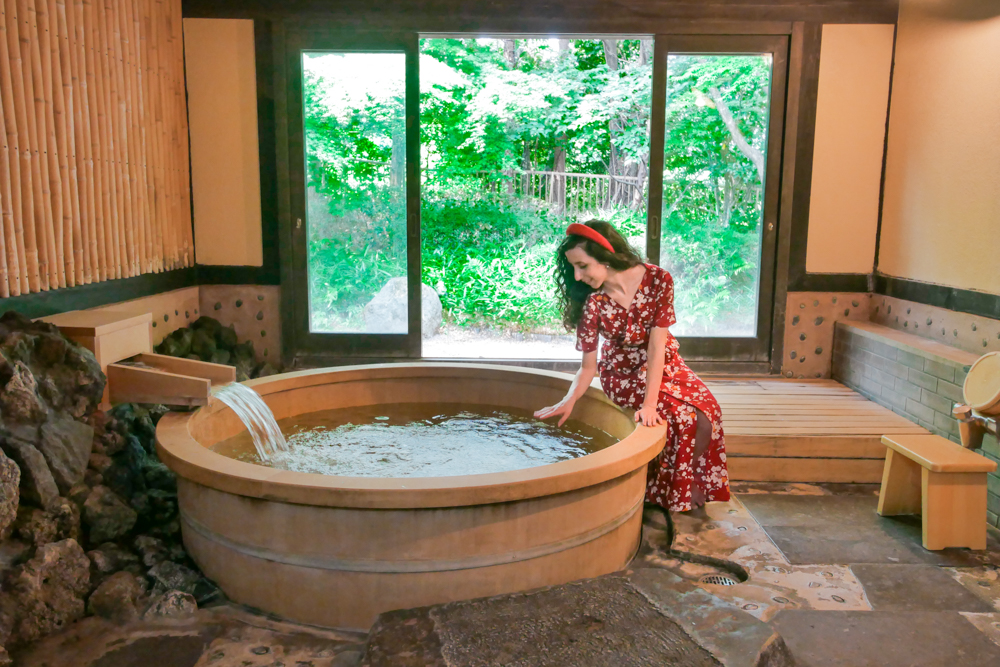 Of course, this superb natural ensemble is not just limited to Sakurayu's courtyard, but also extends to each of its 20 private hot springs. Not only do they face small, private gardens rich in greenery, but they also sport names inspired by cherry blossoms. Ours, for example, was called "Asagiri Zakura" or "Morning Mist Cherry Blossom," a name well suited for the refined "taru" barrel bath we ended up choosing.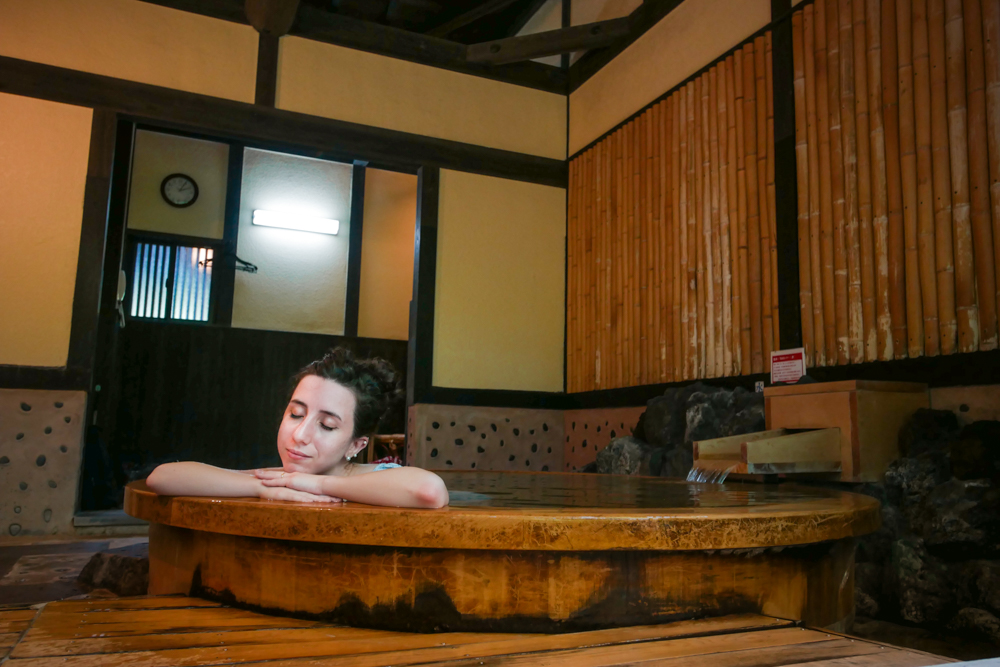 Spacious and crafted with quality wood, it could comfortably accommodate more than one person and it was easy to abandon ourselves to one hour of care and luxury offered by its soothing properties. All the amenities, excluding towels, were provided, and we just had to insert the coin we were given at the front desk into the coin timer and wait for the bath to be filled with fresh, pure onsen water.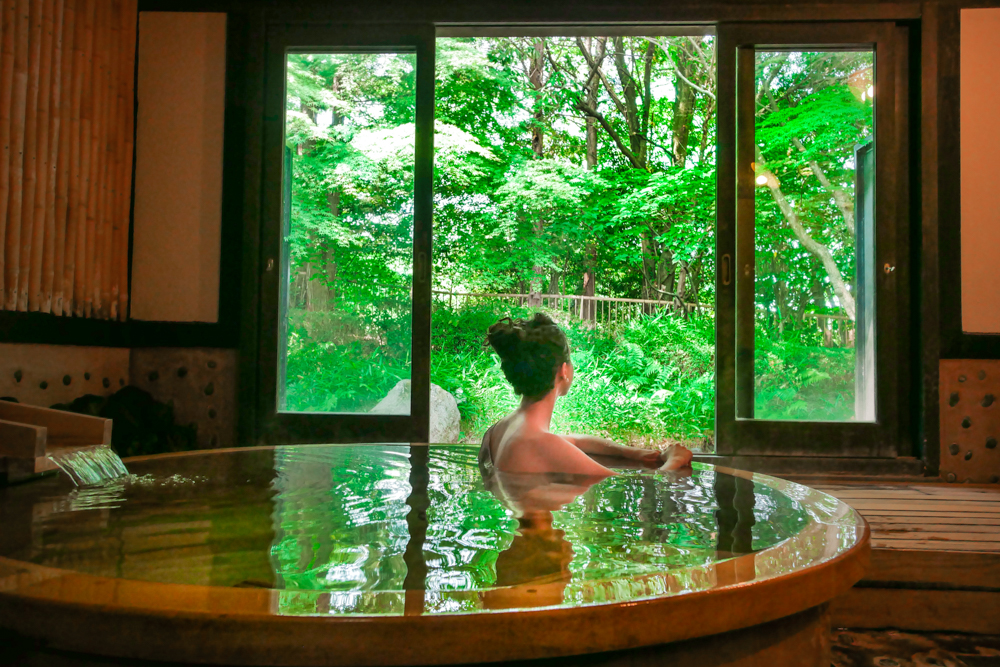 With the windows open, overlooking the private garden, we felt fully immersed in nature. Experiencing that deep sense of closeness, Sakurayu proved to add the benefits of forest bathing to our healing time in the hot springs. The scene offered was that of the vegetation tinging the surface of the water in green, some butterflies flying from one plant to the other, and birds chirping in the distance.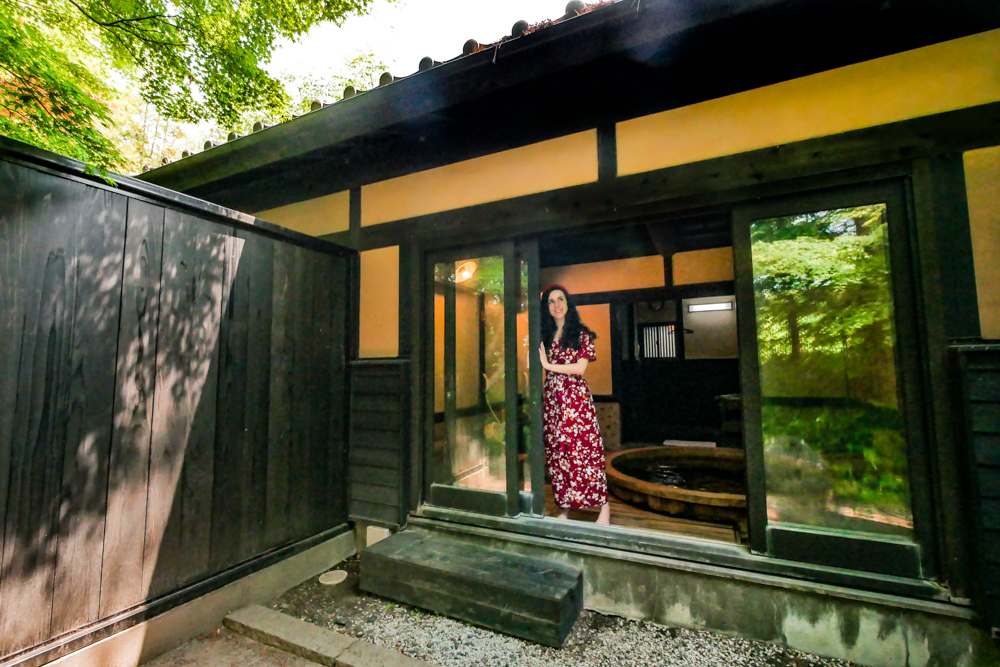 The barrel bath is not the only available option expressing Sakurayu's uniqueness and character. From classics such as "hinoki" cypress wood and stone or granite baths to rare ones such as the "toki" porcelain bath and the "kama" kettle bath, visitors are so spoiled with choices that they'll want to visit again and again.
*Please note that visitors cannot enter the courtyard from the private (family) baths.
An Onsen Tour Among Japan's Ever-Changing Seasons
Tour and choose among 20 different types of unique hot spring baths while taking in the peace of a garden filled with history and seasonal beauty at Sakurayu. Submerged in Sakurayu's onsen and nature, you'll feel reinvigorated by the serenity it offers.
Information
Name: Sakurayu
Opening hours:
11:00 am -12:00 am (last admission 11:00 pm) (weekdays)
10:00 am – 1:00 am (last admission 12:00 am) (Saturdays, Sundays, and national holidays)
*Last admission to the communal bath is at 10:00 pm
Closing days: None
Price: 2,000 yen – 3,000 yen (private onsen baths) (60 minutes)
tsunagu japan