Hello, travelers who love travelling above all else!!
Beppu is famous as the greatest hot spring capital in the world, but did you know hot springs that stray from your idea of a typical hot spring exist in here? Like a sand bath for example!
There are many unique hot springs in Beppu!
In Beppu, there are not only hot springs where you bathe in hot water, but also unique hot springs such as "mushiyu," where you get steamed; "sunayu," where you're buried in sand; and "doroyu" where you're covered in mud!
It's all summarized in this article, so please check it out!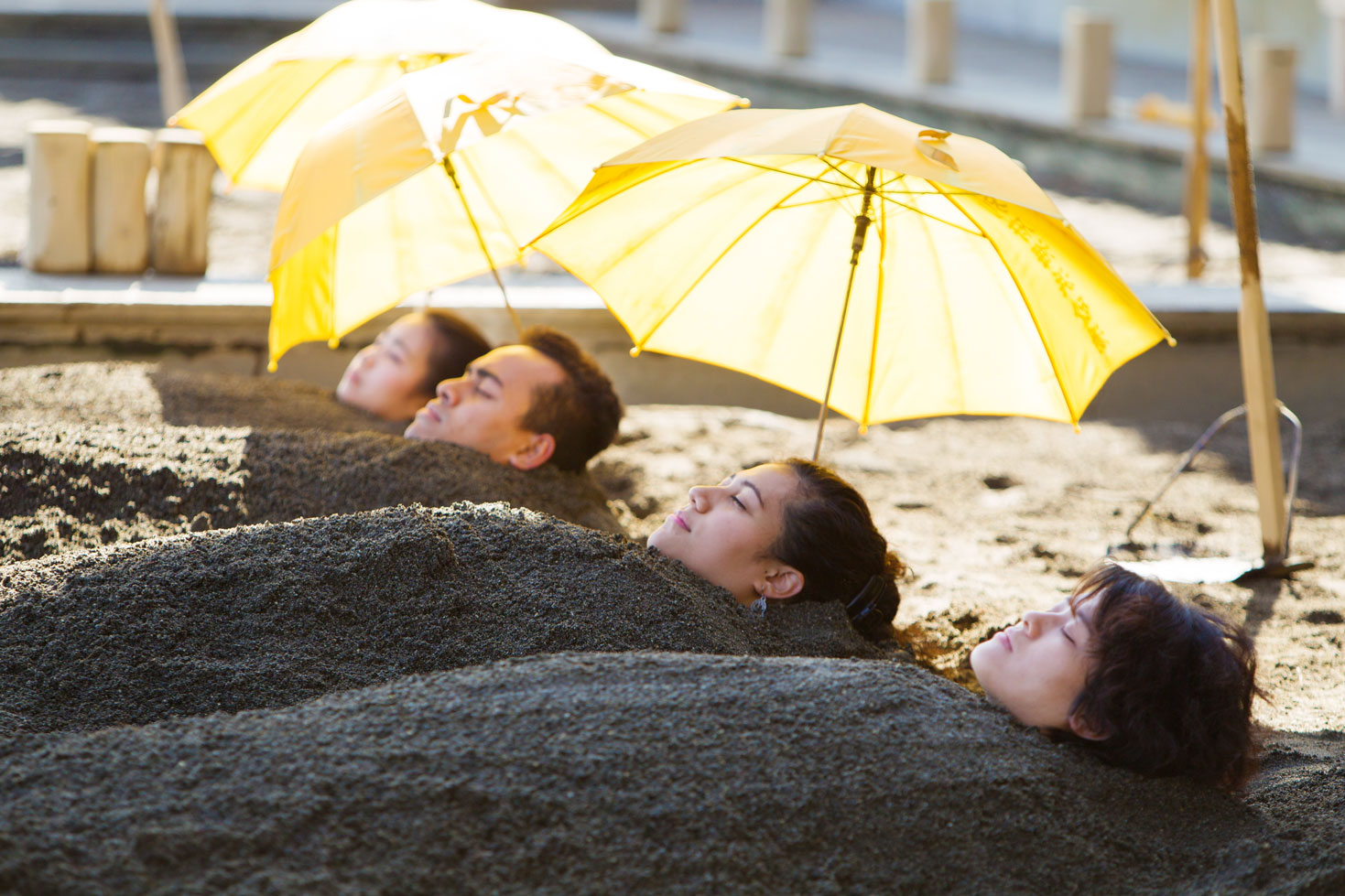 Today, I'll summarize how to access the popular "sunayu (sand bath)" and recommended ways to pass the time if you need to wait. Reading this article will make you definitely want to go to the sand bath! If you already have an interest in the sand baths, you'll be happy to know how to access them and some other useful tips to enjoy them even more.
Check out the article here for hot springs where you can experience sand baths in Beppu!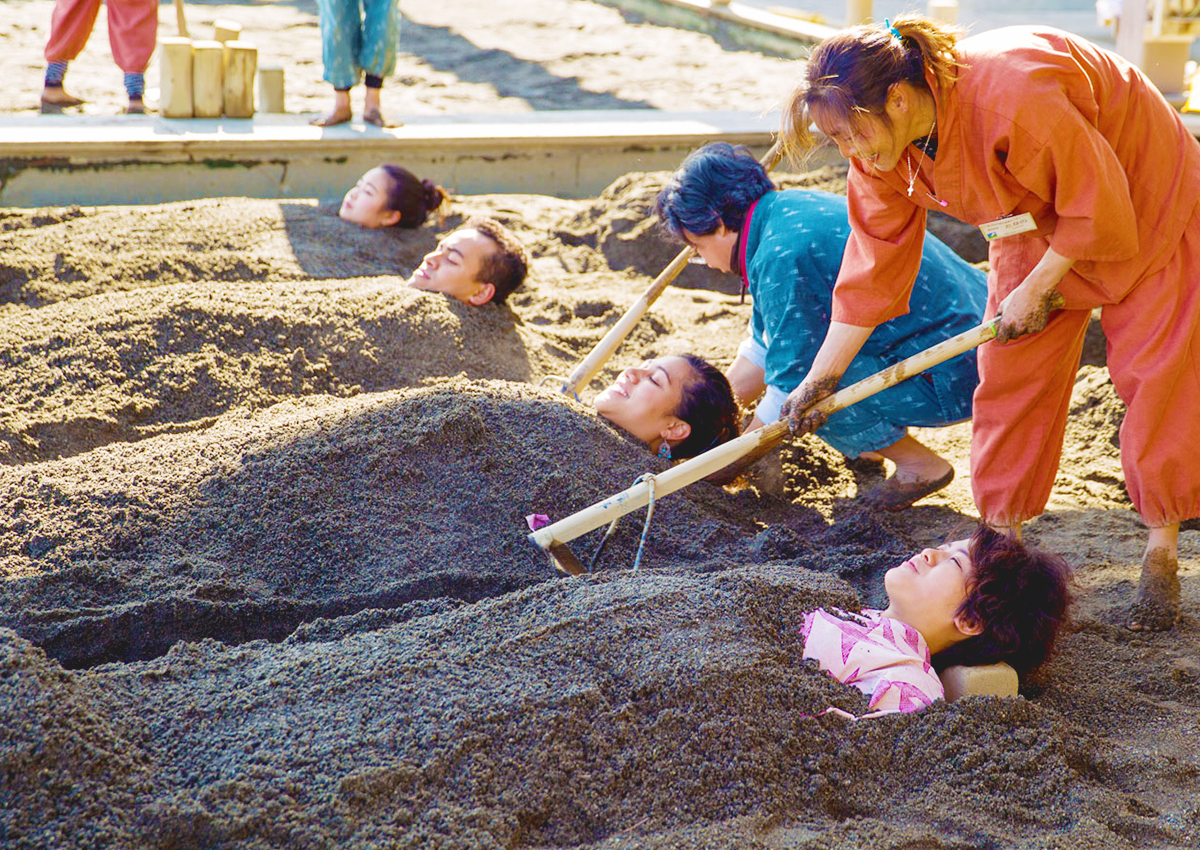 Access to the sand bath and how to spend your time
Now, while "sunayu" is popular among Beppu's hot springs, "Beppu Kaihin Sunayu" is especially popular. This is a sought-after place for travelers from overseas wishing to experience the sand baths on the beach while enjoying the ocean view!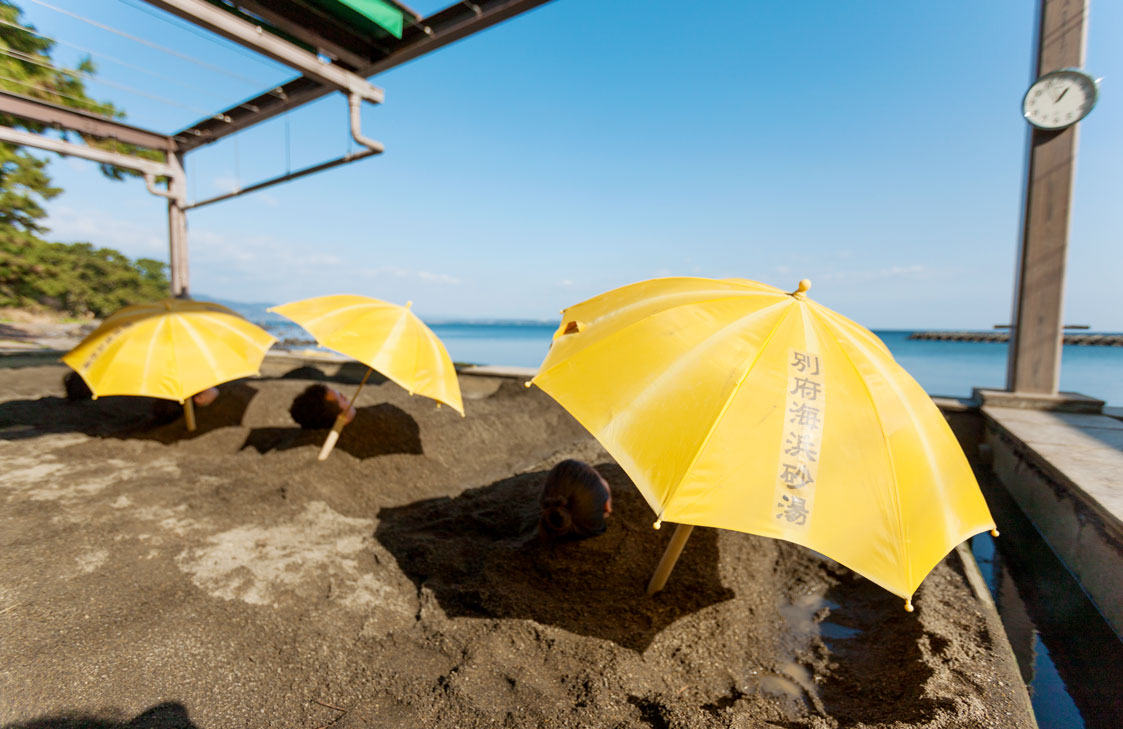 Did you know that you cannot make individual reservations for Beppu Kaihin Sunayu? (note: reservations can only be made for groups of 10+ people) You have to actually go to the place, and if there are many people, you may need to wait for your turn. The receptionist will give you a number and your starting time. Please come back to the reception 10 minutes prior.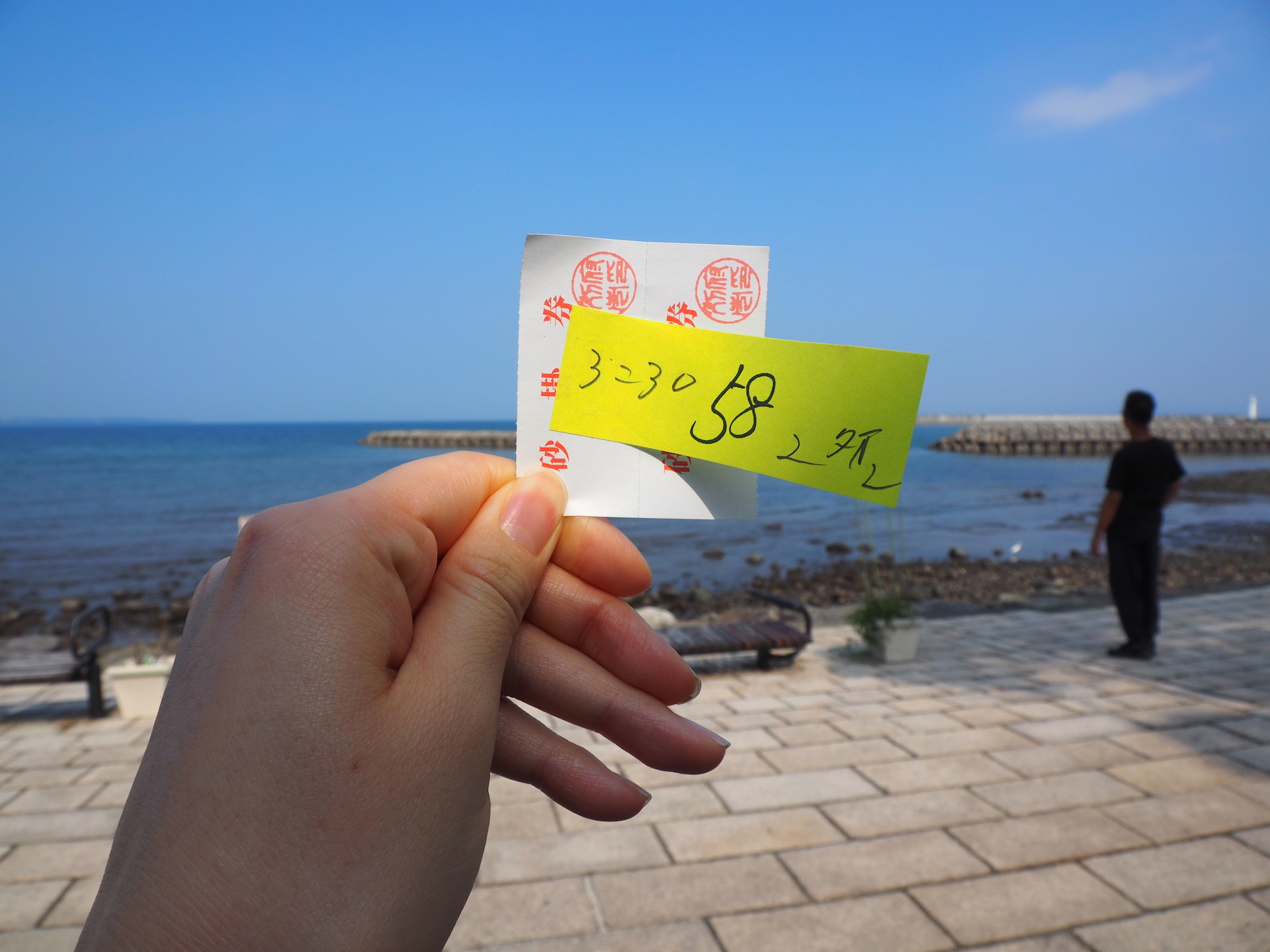 In order to prevent you from coming to Beppu and missing out on experiencing the sand bath, we will introduce the recommended access method and how to spend your time there should you need to wait. Now let's go around the sand bath efficiently and have some fun!
The first recommendation is to go in the morning. Indeed, the sand bath is a popular hot spring, but it is relatively empty in the morning.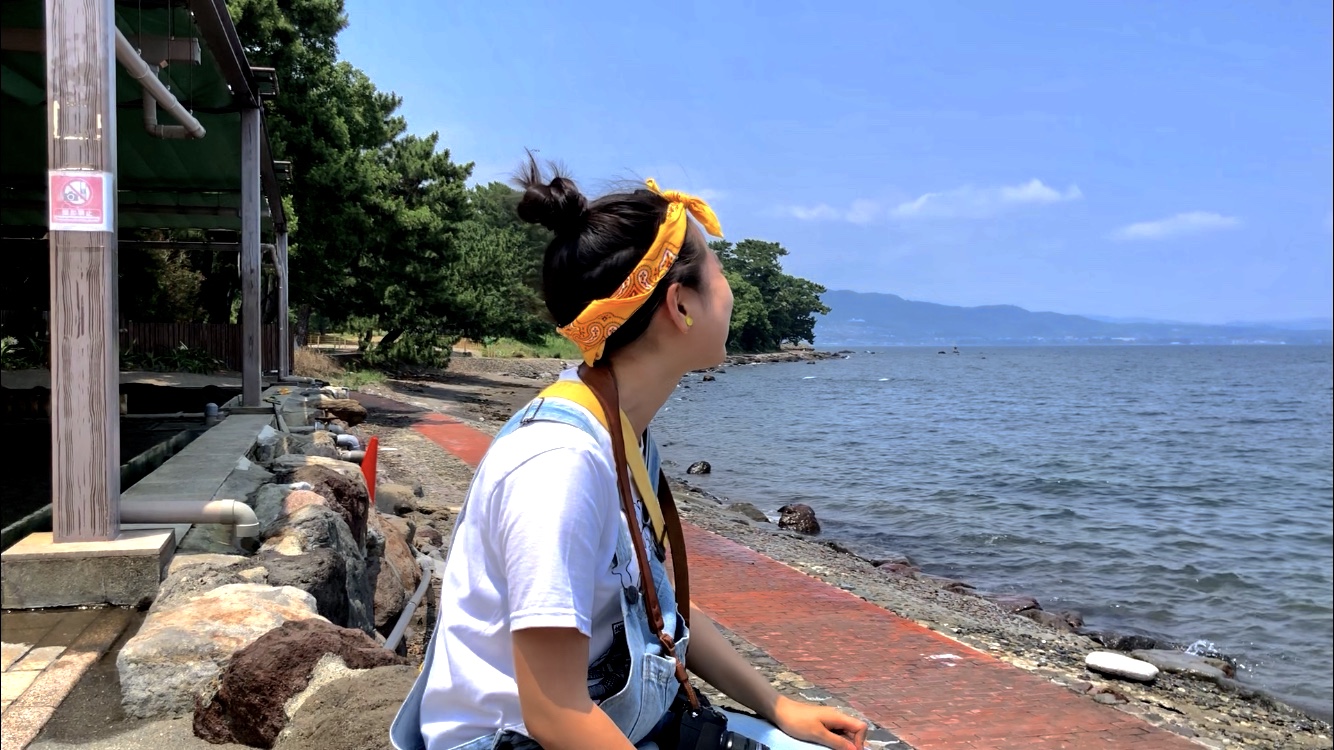 If you have time in the morning, it is recommended to go in then. Even when the author arrived around 11 o'clock, there was a waiting time of about 30 minutes, so you may be able to experience it without the wait if you go in the early hours of the morning (9-10 o'clock). (Because it is purely the author's experience, please acknowledge that the congestion situation is subject to change.)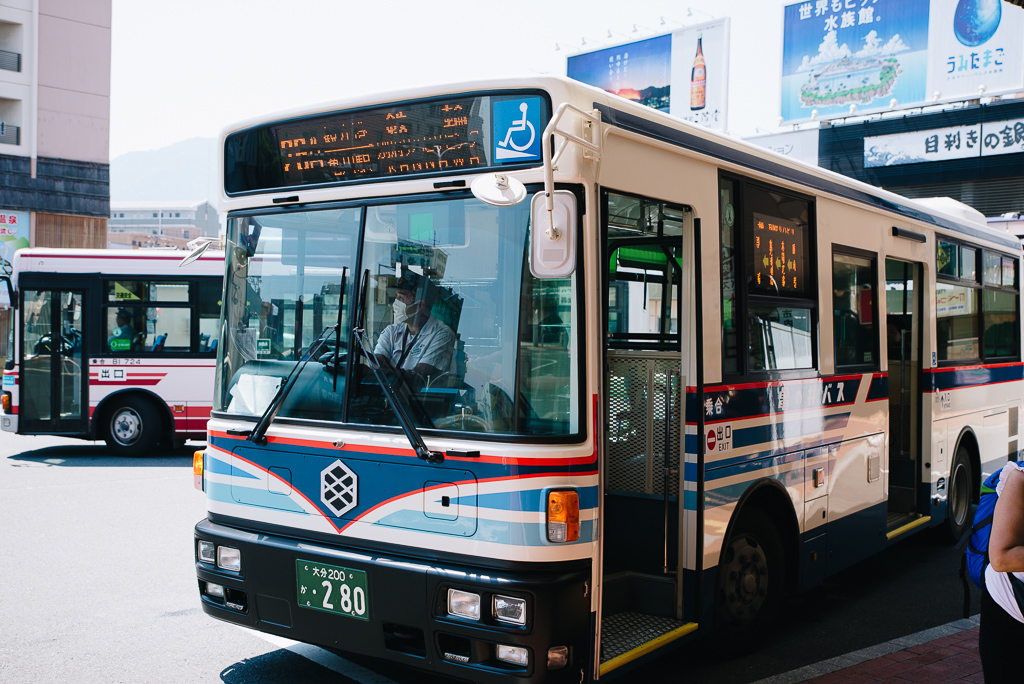 How to get to the sand bath
There are two ways to access the sand bath. The first is to get there by bus. It is recommended to go by bus on rainy days.
JR Beppu Station East Exit ⇒ Get off at "Rokushoen, Beppu Kaihin Sanayu Mae" (about 15 minutes ride time, adult one way 240 yen)
Please take bus no. [20] [26] [26A] bound for Kannawa.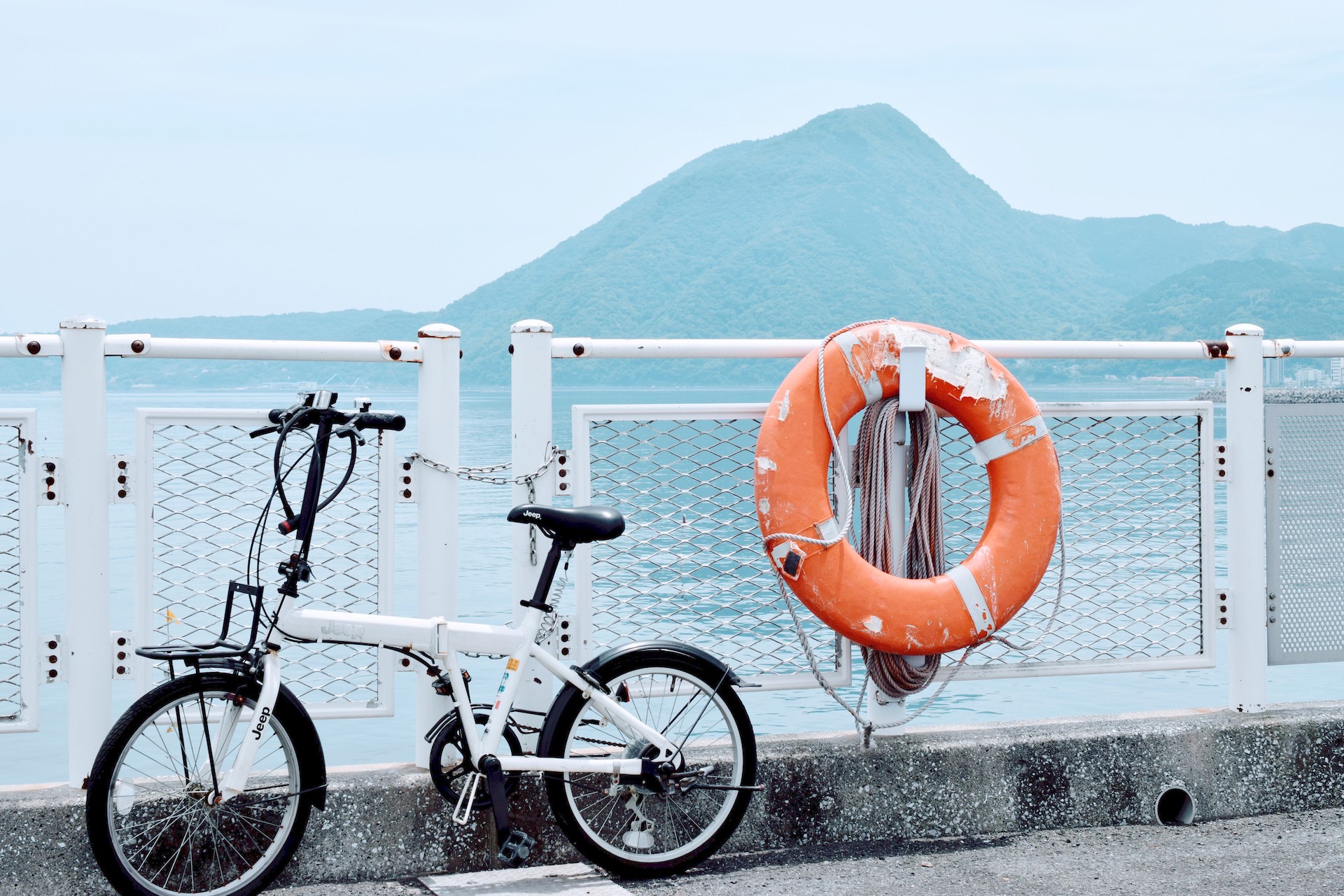 The second is to go by bike. Personally, I recommend going by bike!
Not only will you experience the sand baths, but you can also enjoy the ocean view and the pleasantness of the wind as you cycle along. Aside from hot springs, Beppu's other appeal is its abundant nature.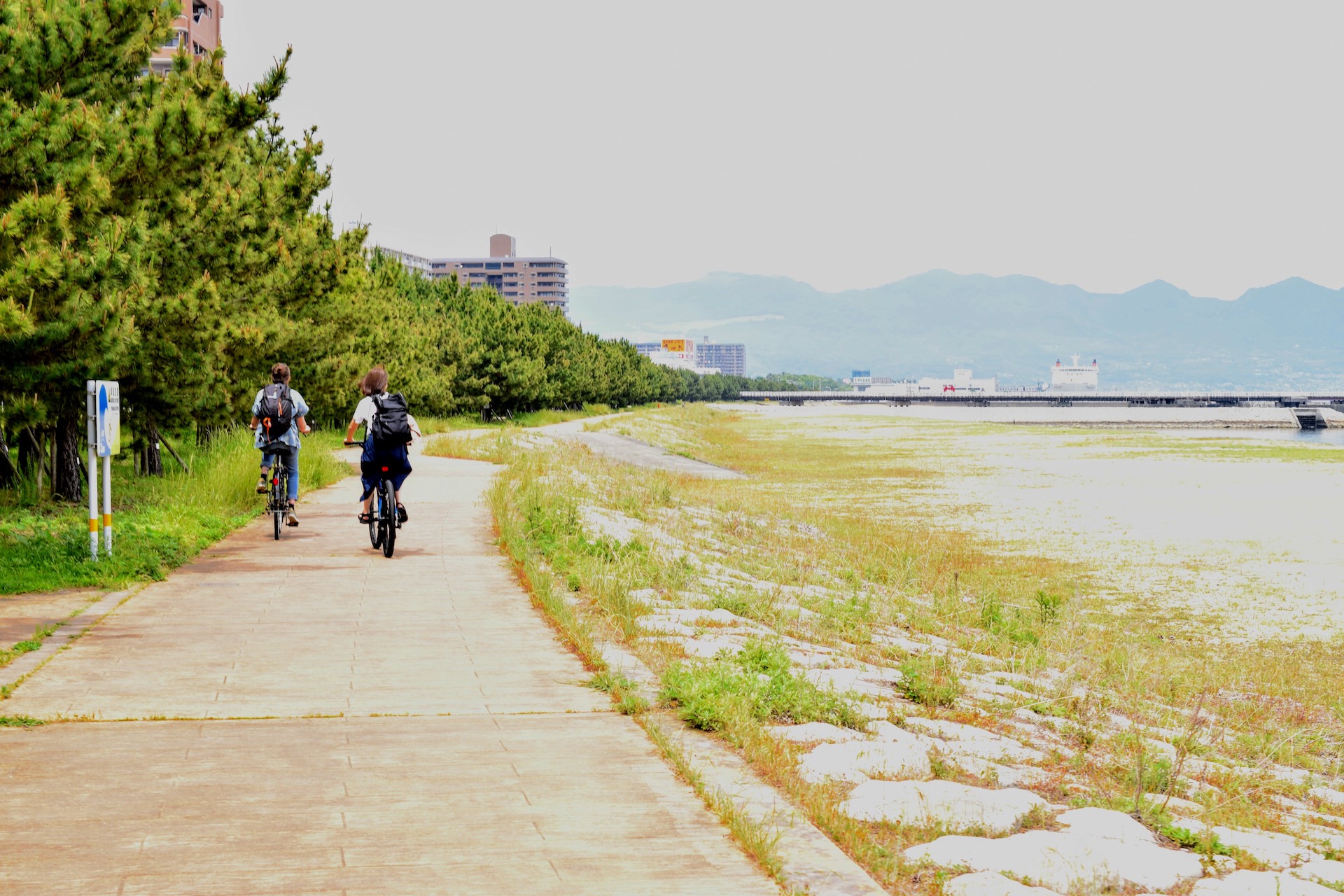 In addition, every time the view of the sea comes into sight, you can stop the bicycle for a moment and enjoy taking photographs of the seashore.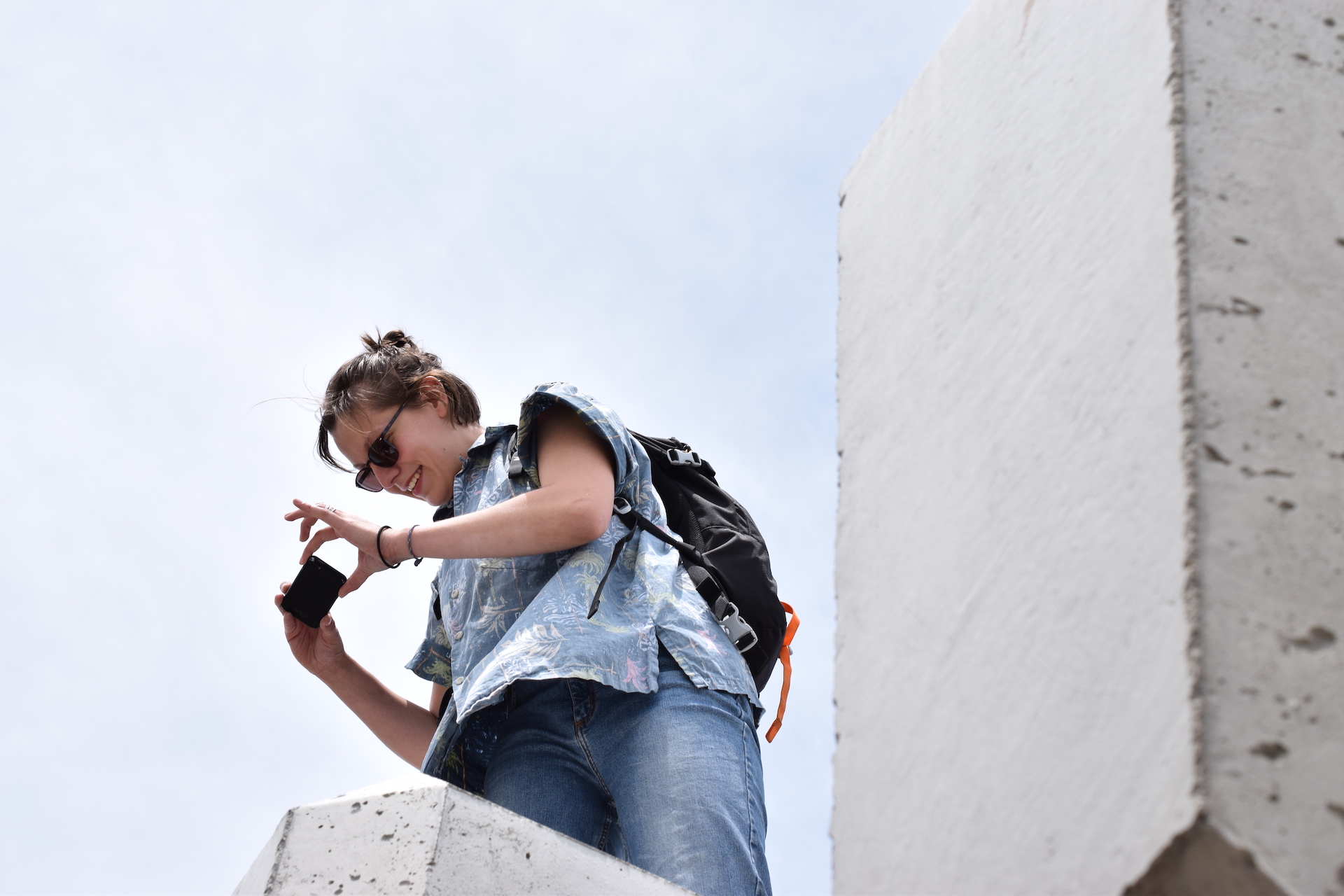 This is one of the real pleasures of cycling to the sand bath.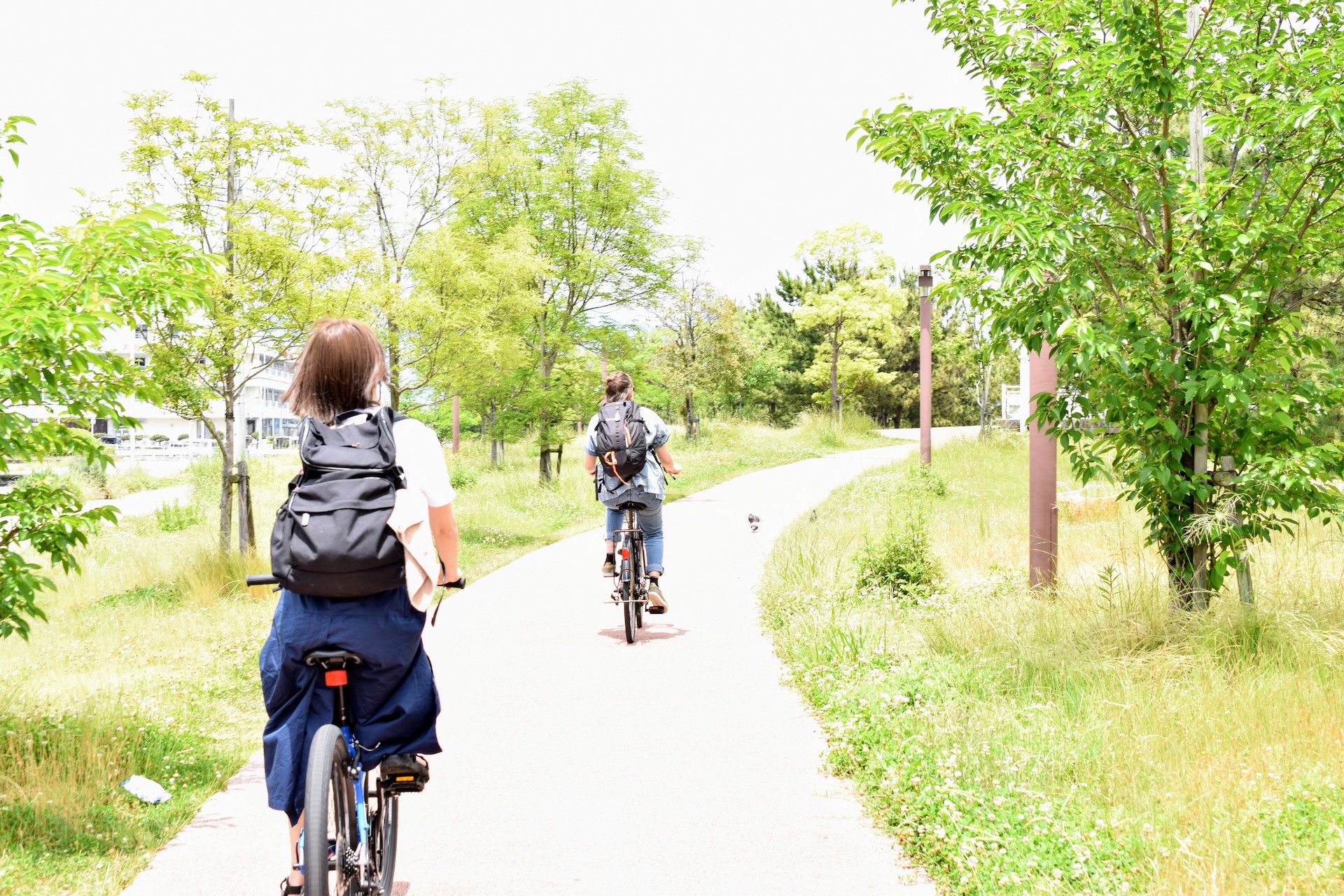 How to pass the time waiting
"Beppu Kaihin Sunayu" is located on the beach as its name suggests. There is also a foot bath for those who are waiting, so you can relax while soaking your feet and overlooking the sea.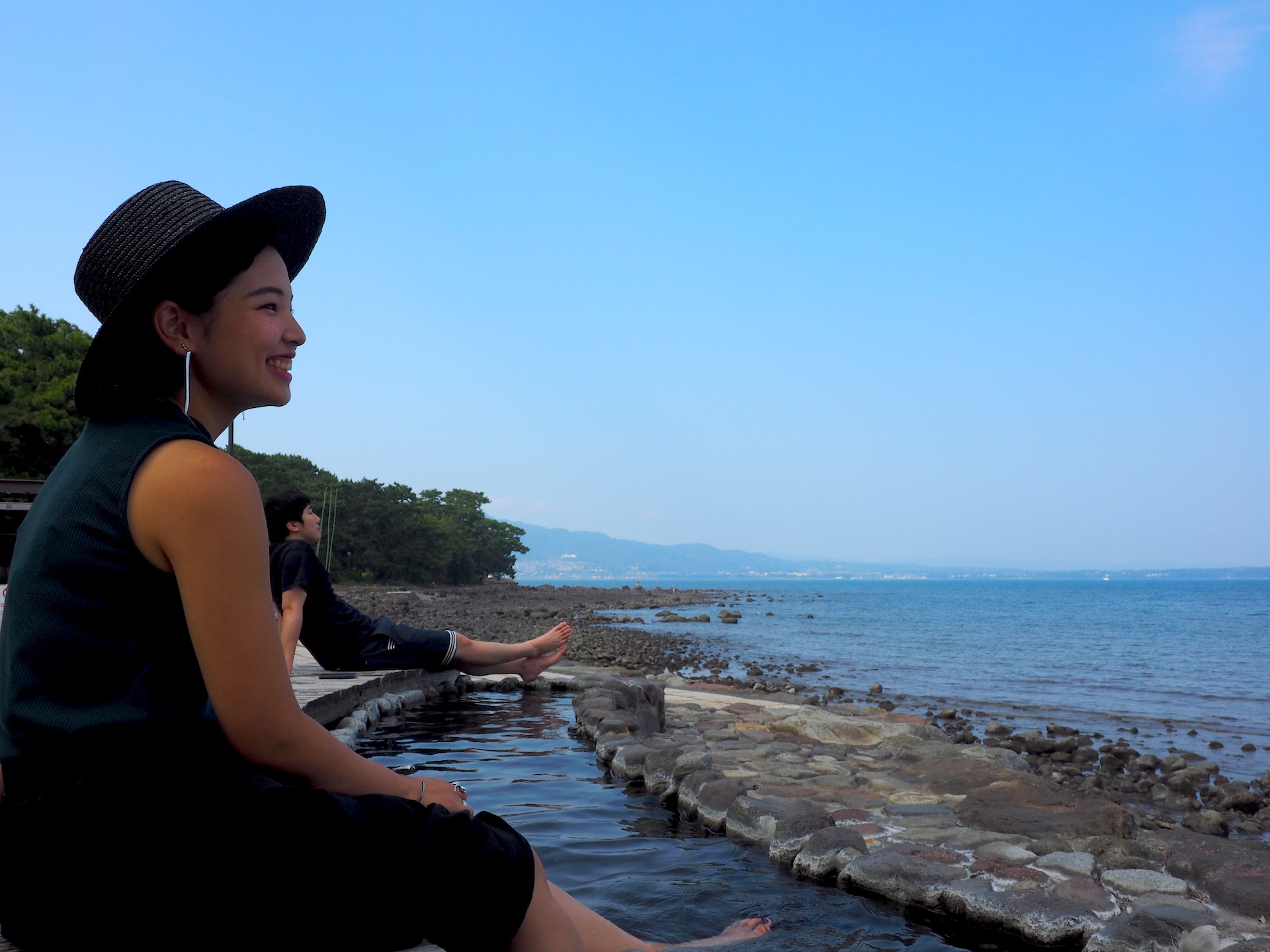 Another recommendation is to have a picnic in Shoningahama Park right next to the sand bath. Shoningahama Park is a park with natural beauty where you can spend your time relaxed on the relatively uncrowded lawn area. If you like nature and relaxation, please come and visit!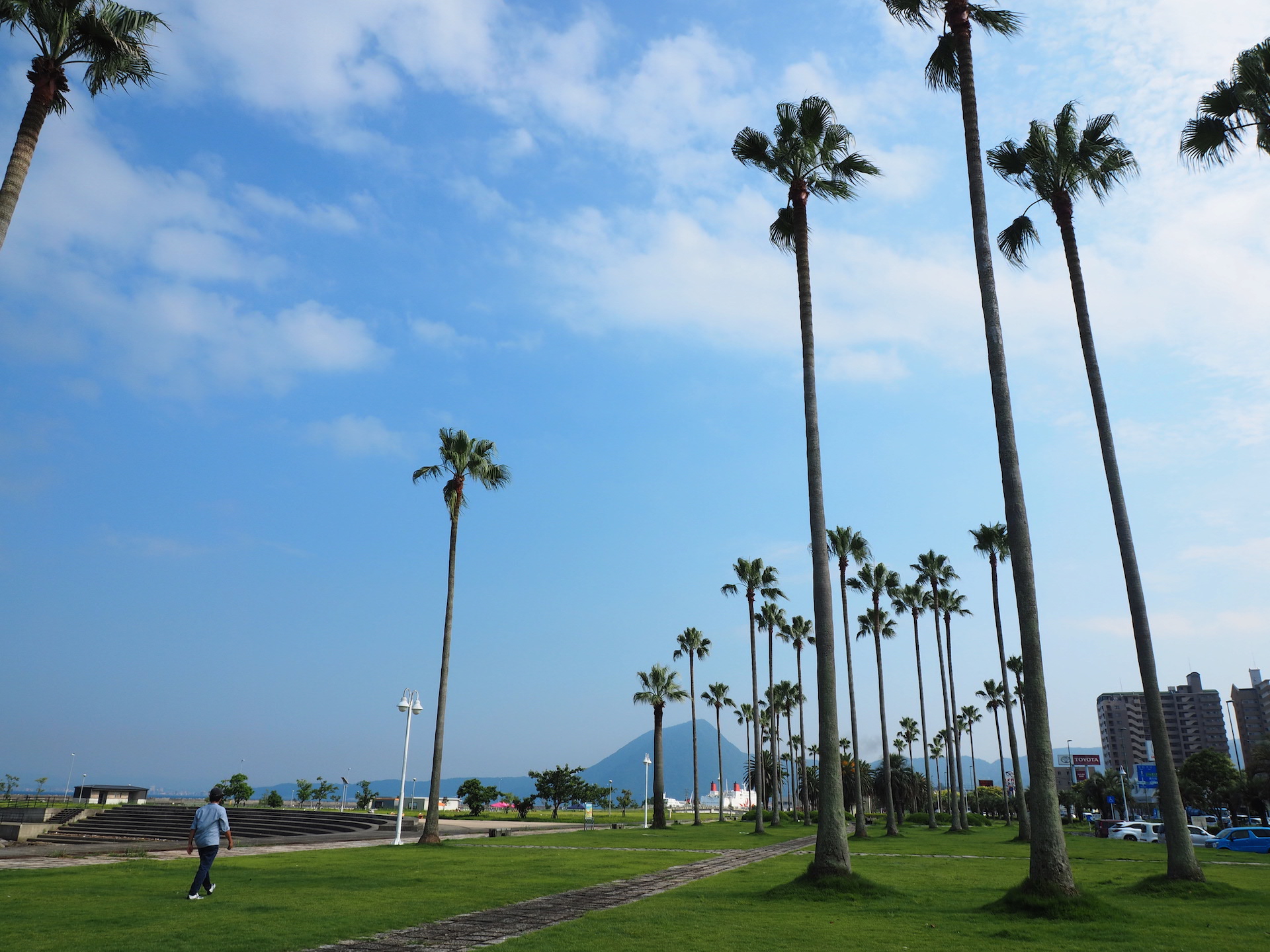 Finally, let's check out the basic information about Beppu Kaihin Sunayu.
Reception Explanation:
– Tell the number of people (men/women)
– Entrance fee ¥1,500 per person (5 years+)
– Towel ¥350 (if you didn't bring)
– Receive a yukata
Note:
– Take off your clothing, including your underwear, wear only the yukata.
– If you bring your camera/smartphone, the staff can take your picture for you.
– Put all your belongings in the lockers. The lockers are 100 yen. Afterwards, head out the door that reads "出口"
Business Hours:
March to November: 8:30-18:00 (last registration 17:00)
December to February: 9:00-17:00 (last reception 16:00)
Please note that business hours are different from December to February.Also, they're closed on the fourth Wednesday of every month.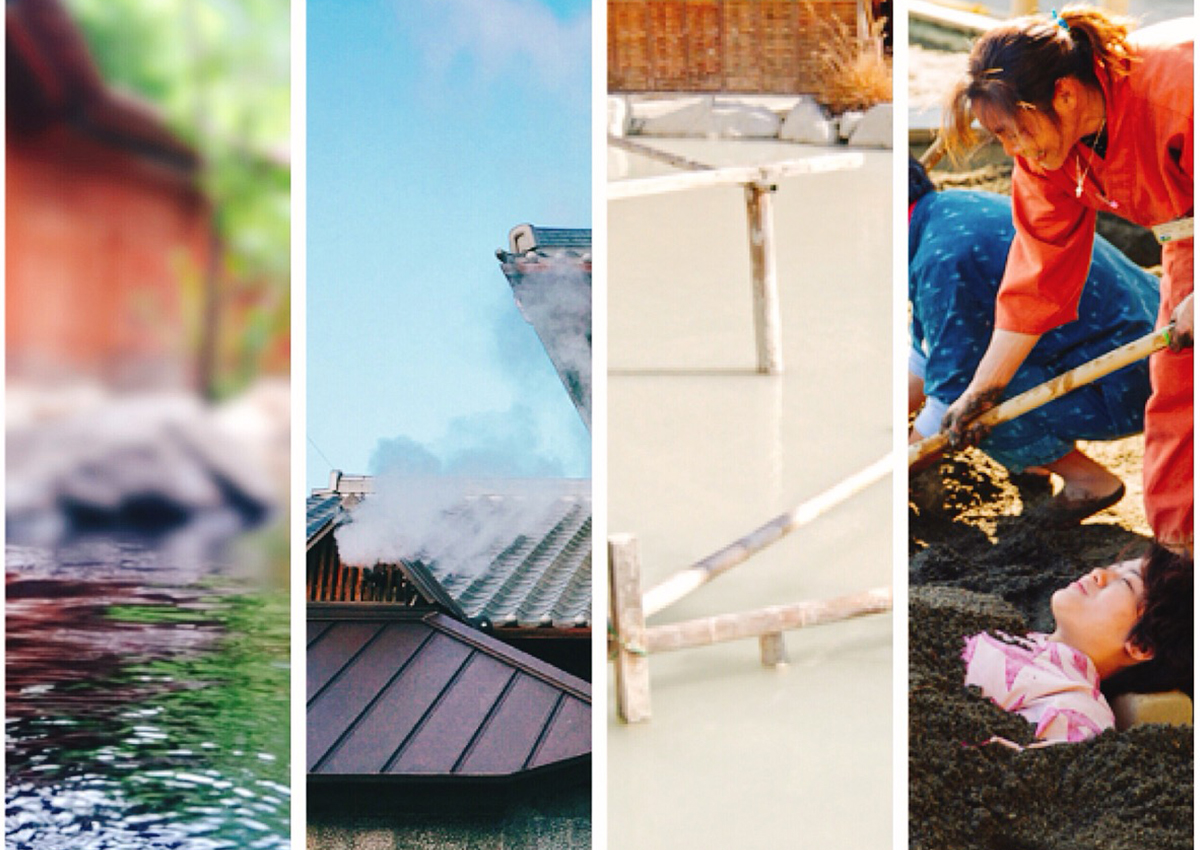 How was it? This time, I introduced the recommended way to enjoy the popular hot spring, Beppu Kaihin Sunayu!
There are still many other unique hot springs in Beppu.
Those who are interested in unique hot springs, please also check out this article!
EnjoyOnsen