This article is recommended for people who are tired of ordinary hot springs, like nature, and want to experience local culture! Secret onsen are waiting for you!
If you are looking for onsen off the beaten path, why not use our recommendation system?
That being said, let's check it out!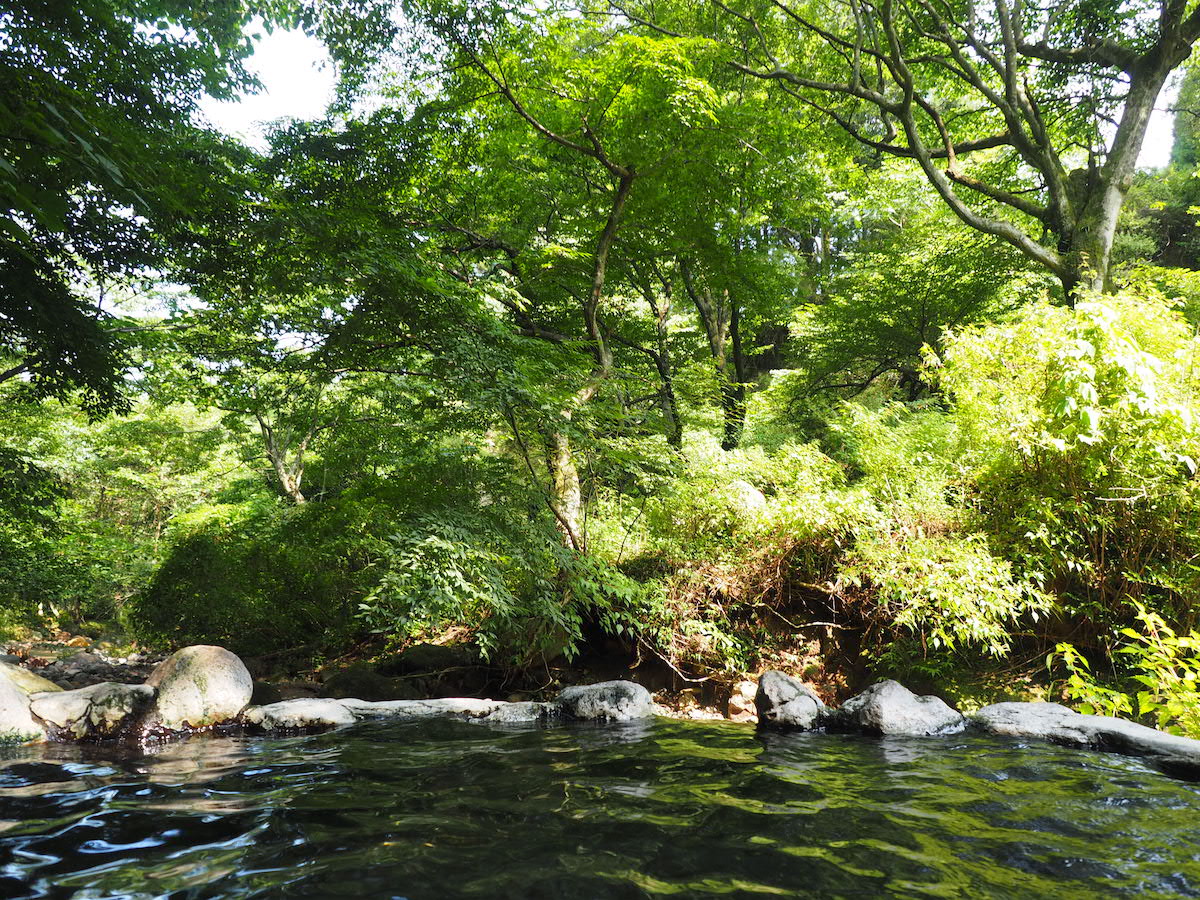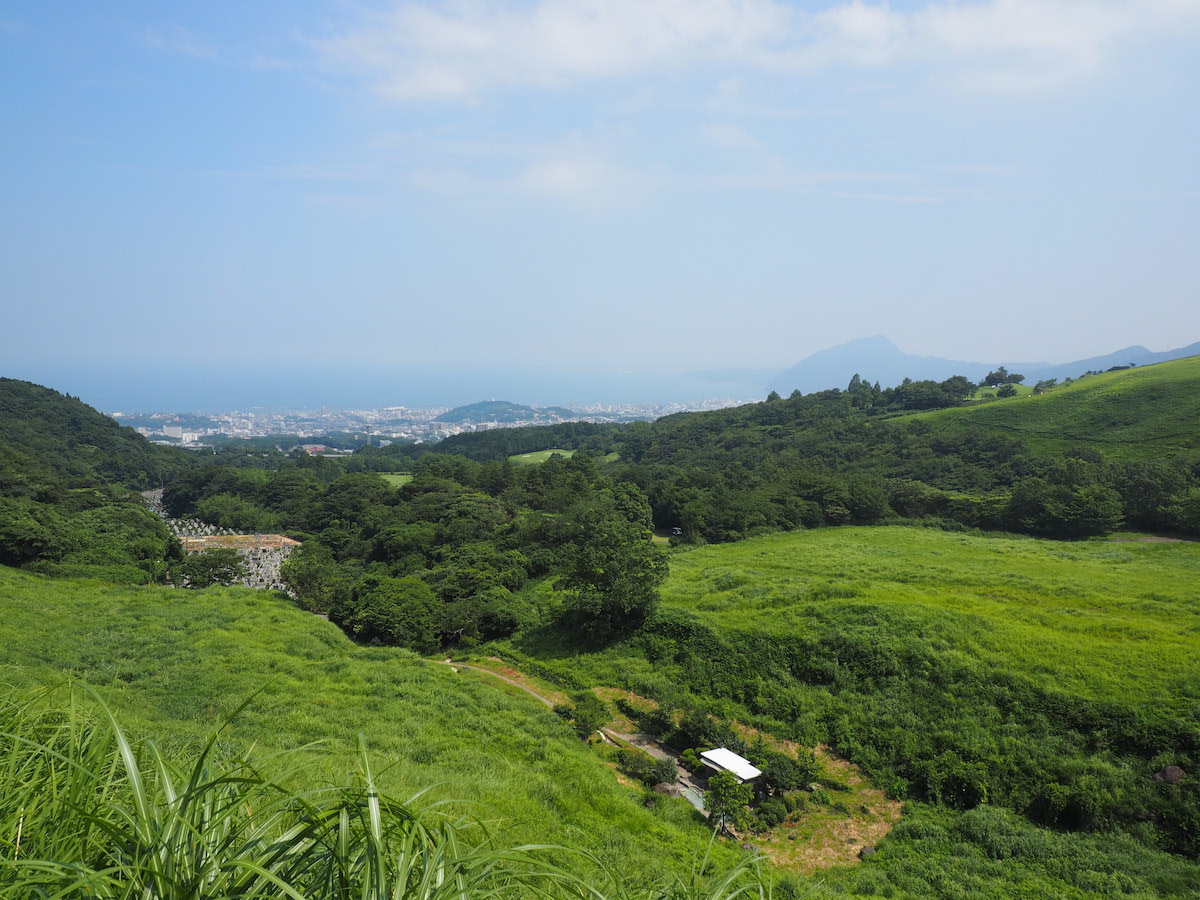 ・What is a secret hot spring?
A secret hot spring is a modest existence, tucked away in the recesses of the mountains or in the wilderness. Such hot springs surrounded by unadulterated nature earn the title of secret hot spring.
Among these so-called secret hot springs is something called "noyu."
"Noyu" refers to hot springs that don't have any commercial institutions like ryokans or hotels utilizing its source, have no threshold, and don't regulate the temperature or quality of the spring. Overflowing with local vibes, it has become known as a rare kind of hot spring to those who know they exist.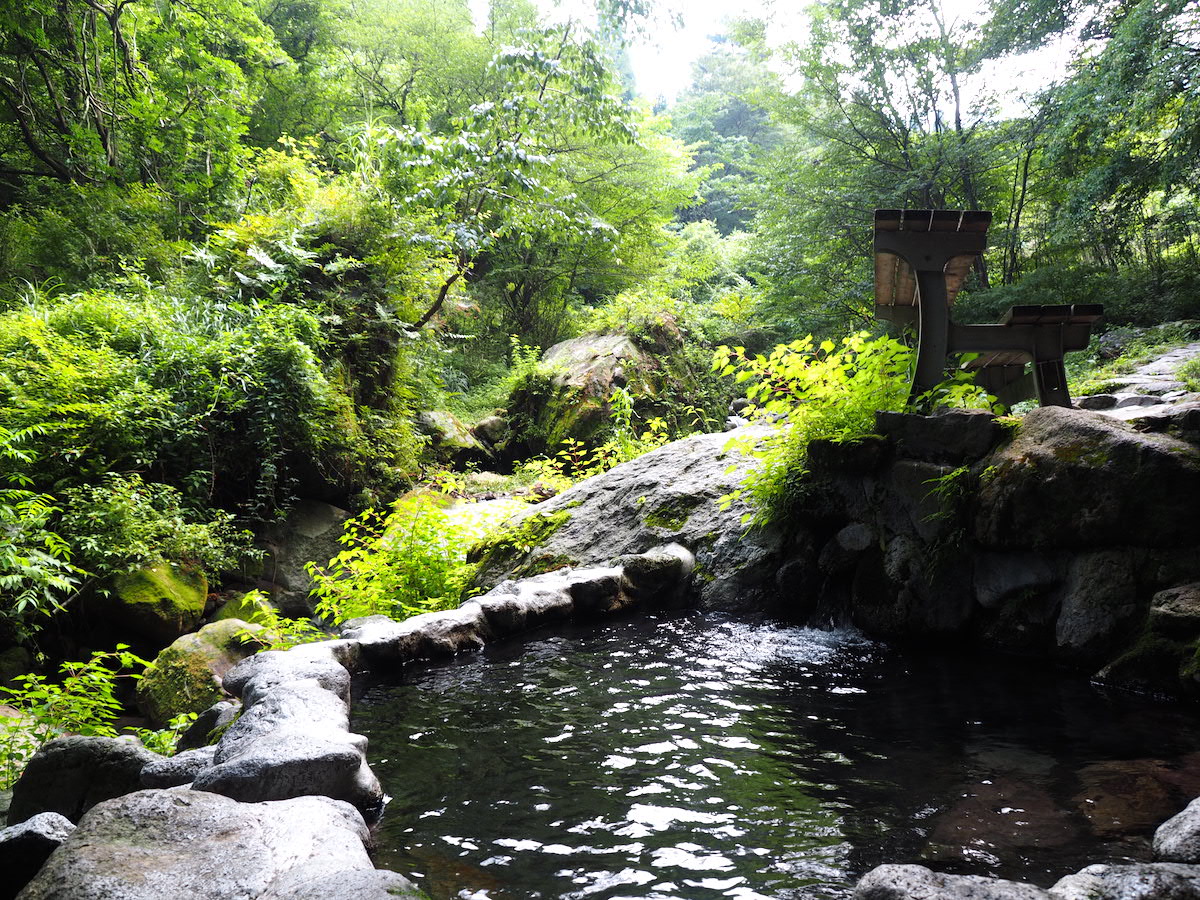 The Charms Of Secret Onsen
Now, I'd like to summarize what charms such secret hot springs have.
Secret Hot Spring Charm 1: Nature
First off, after all is said and done, a hot spring sitting in the midst of overwhelming nature alone is a huge appeal! Well-maintained ryokans and hotel hot springs are also great, but if you want to experience a hot spring as it is in nature, I think it's worth trying at least once!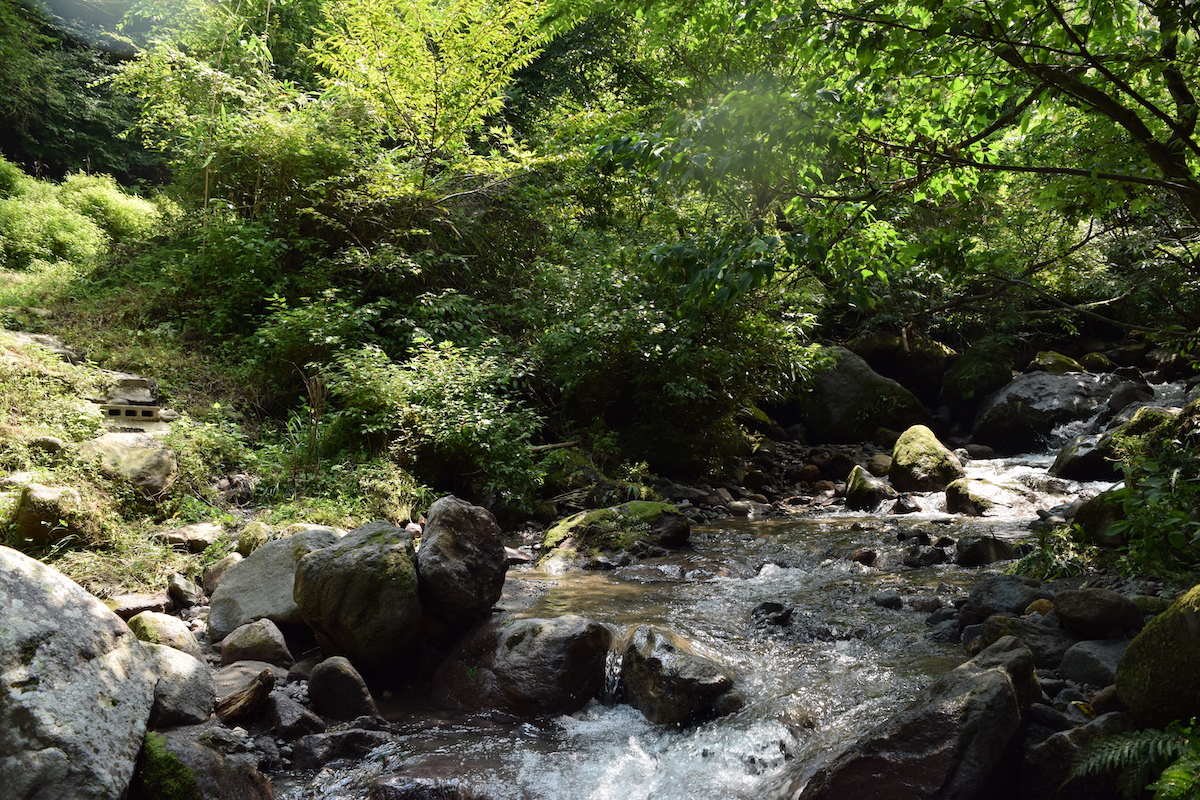 Relax your body and mind with a natural hot spring in the wilderness! Within abundant nature exists this inconspicuous, secret hot spring. You can experience a hot spring that is just a bit different from the previous hot springs mentioned.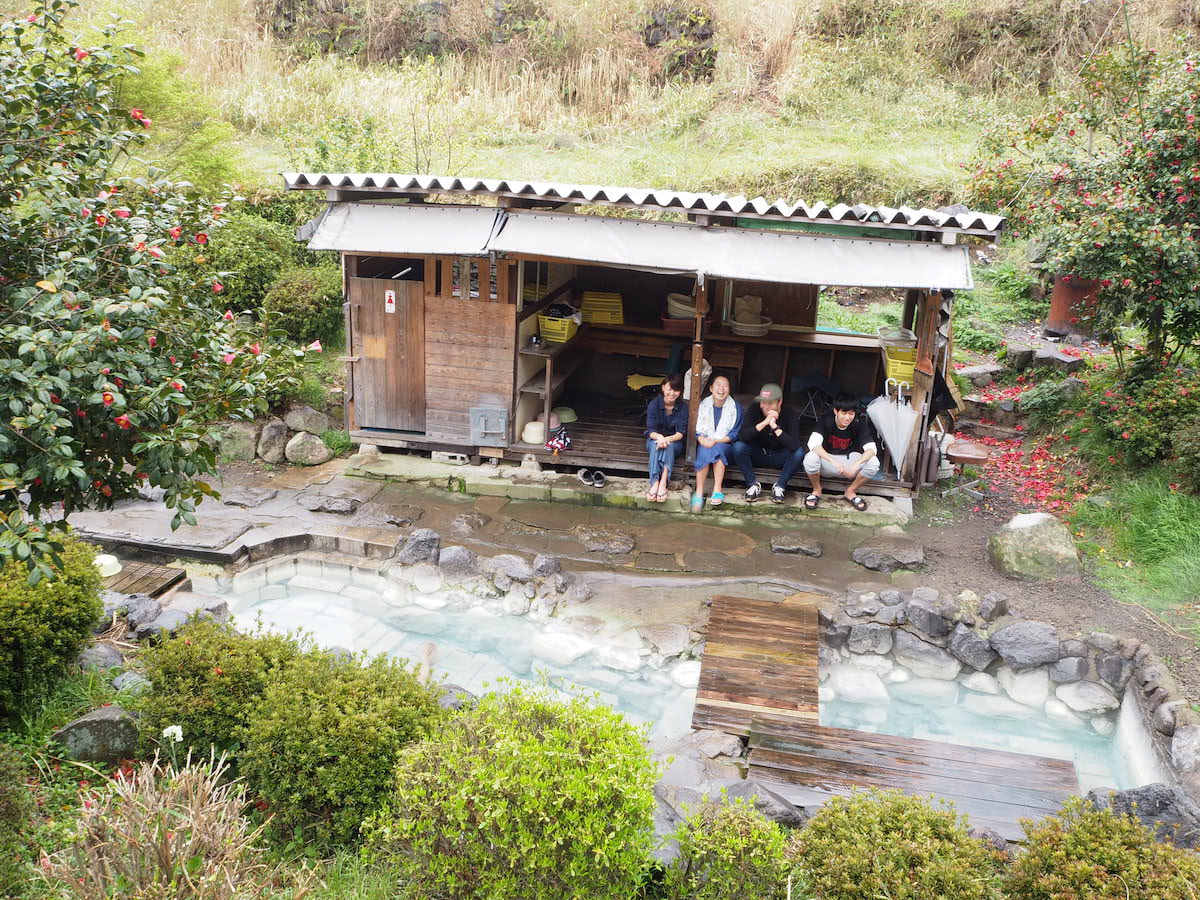 It is also an attractive place for people who love photography. Depending on how you take it, you can take such a photo! (Check up on manners and precautions when taking pictures and what to be aware of when experiencing a secret hot spring.)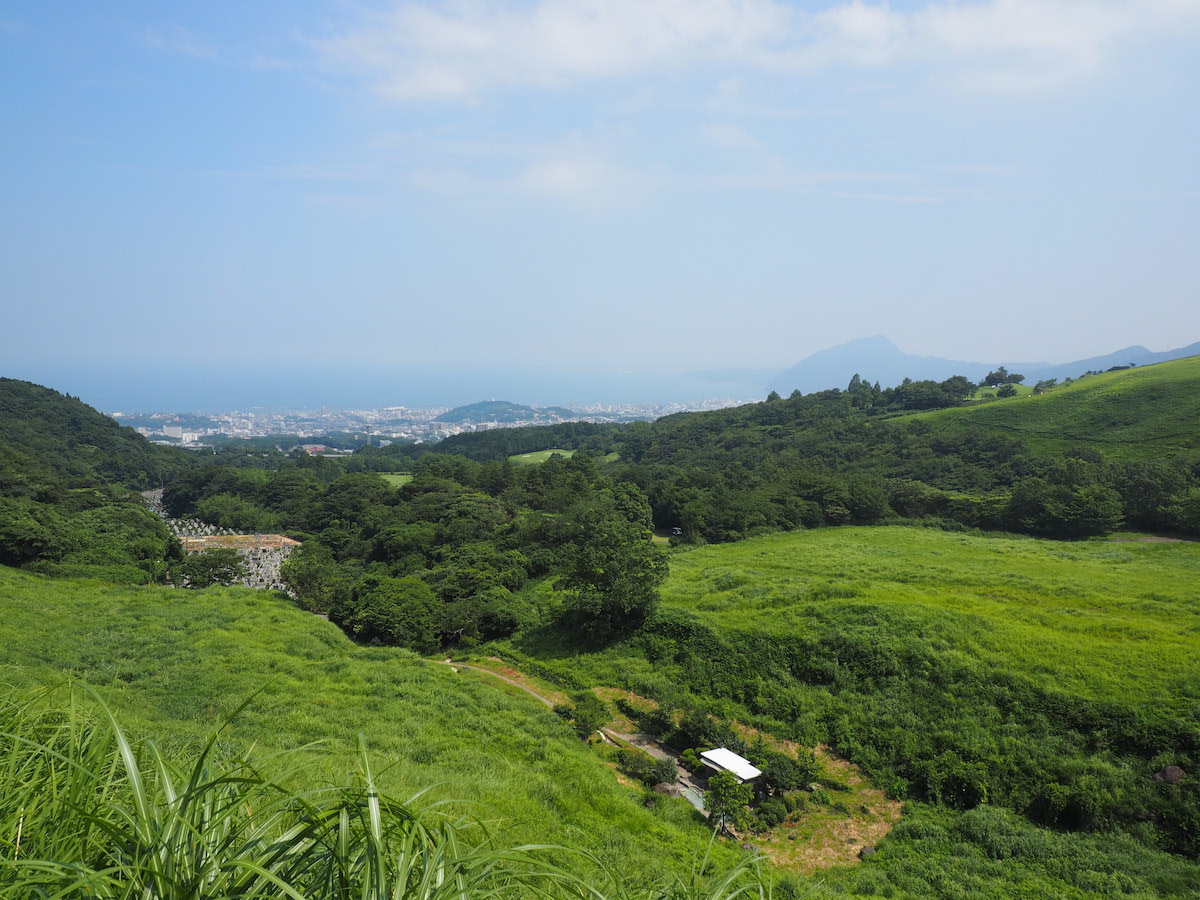 Secret Hot Spring Charm 2: Experiencing Local Culture
And now, I'll introduce another charm: being able to experience the local culture.
I mentioned earlier that the secret hot spring is not a hot spring in a well-maintained ryokan or hotel, but a natural hot spring.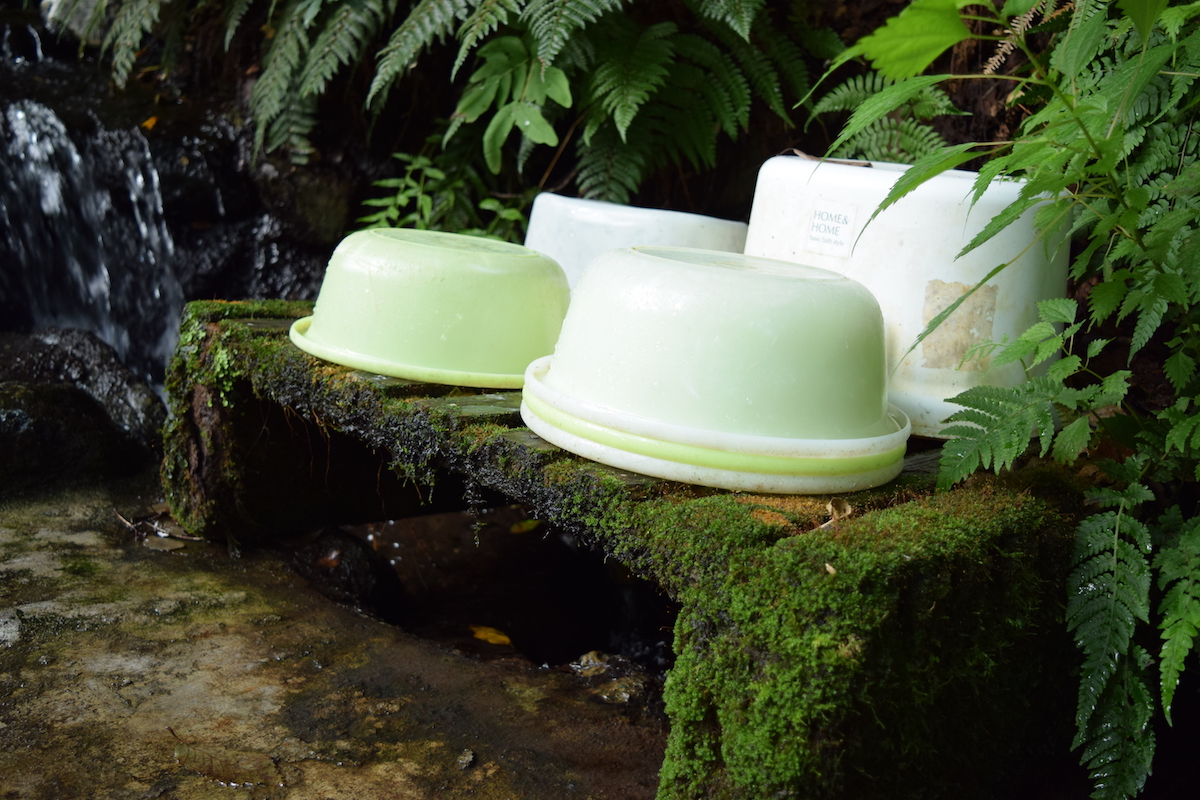 So who's in charge? The answer is local volunteers living in the town.
Thanks to those who live in the area and love the secret hot springs, natural hot springs still exist to this day.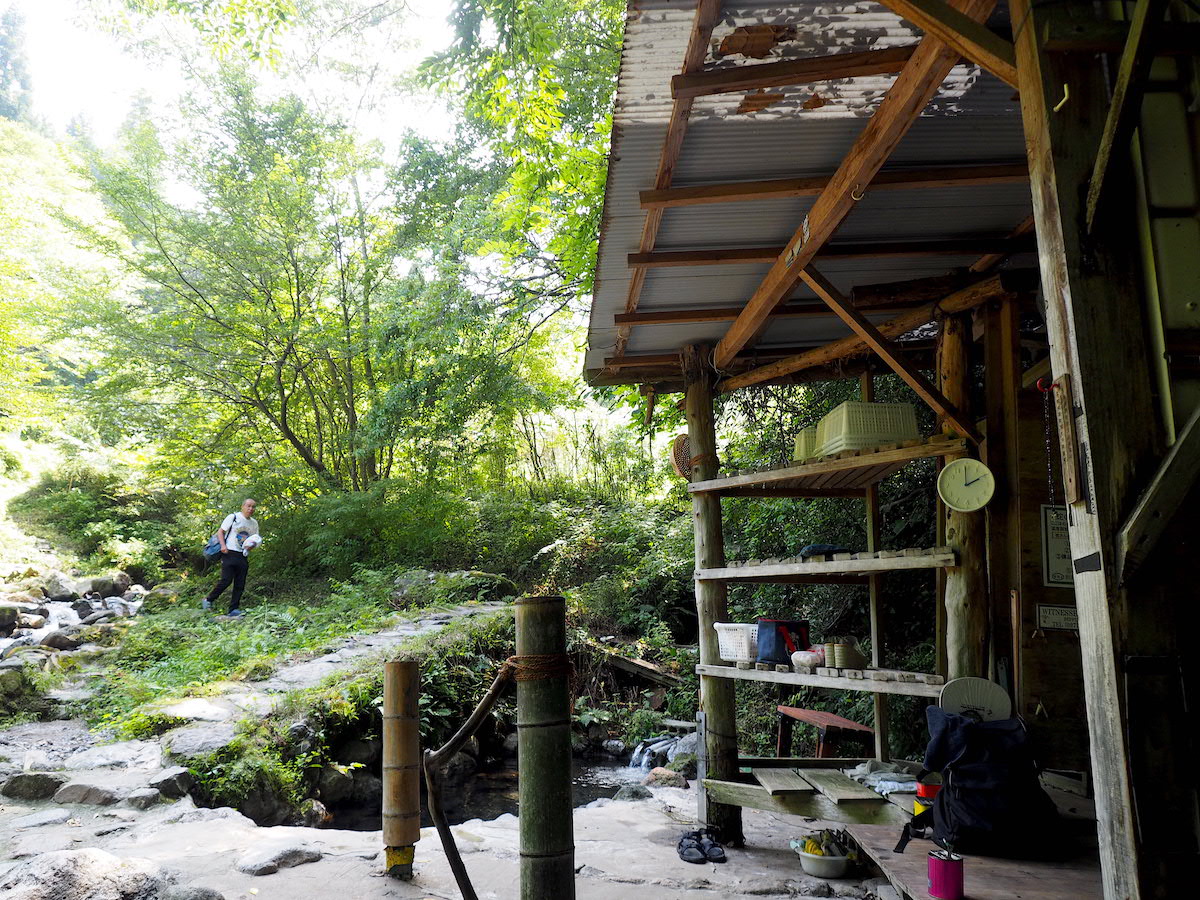 After knowing such a wonderful story, when you go to these secret hot springs, in addition to the vast and beautiful nature, you can feel the thought put into its maintenance by each and every person there. With that, it becomes a more memorable experience, doesn't it?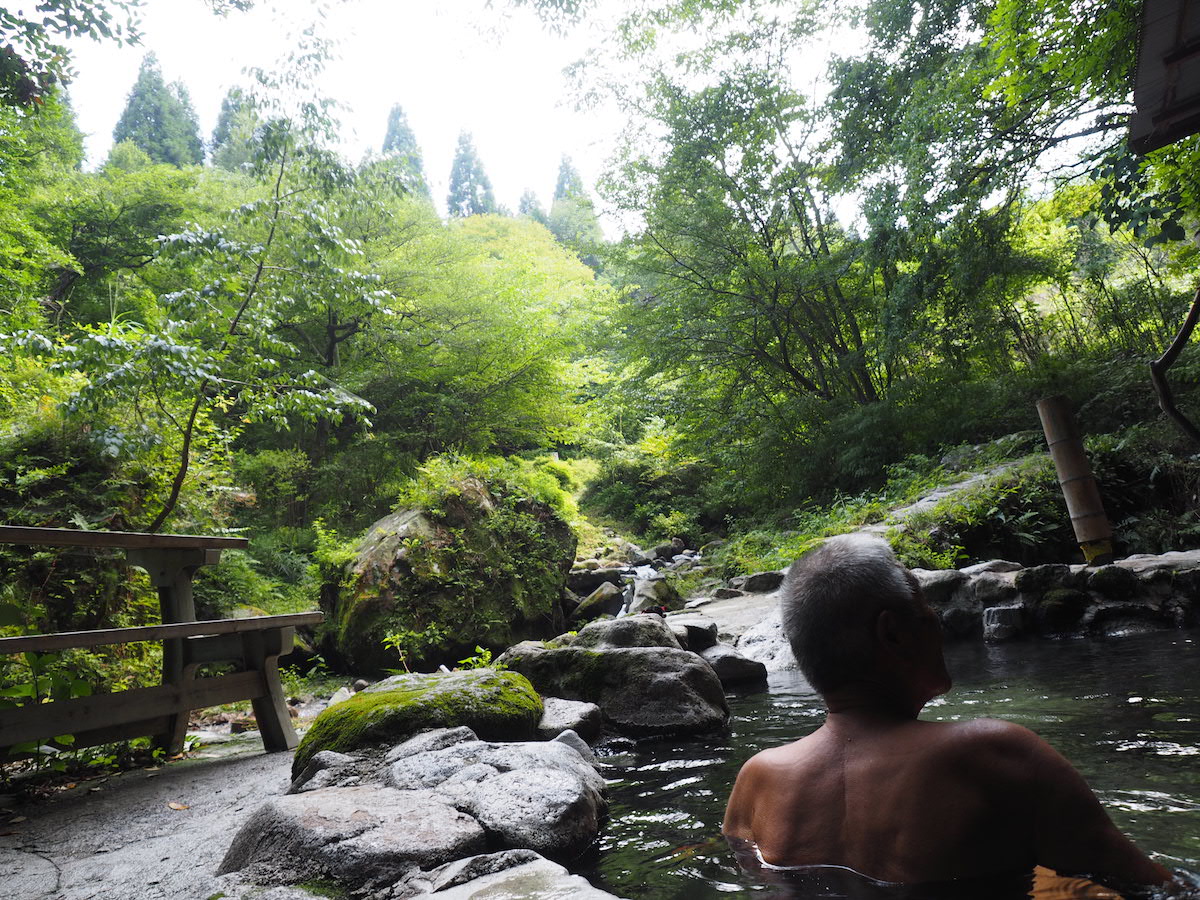 Secret Hot Springs You Can Experience In Beppu
There are currently two hidden hot spring baths that you can experience in Beppu. I summarize the appeals and access information of each one!
Secret Onsen 1: Tsurunoyu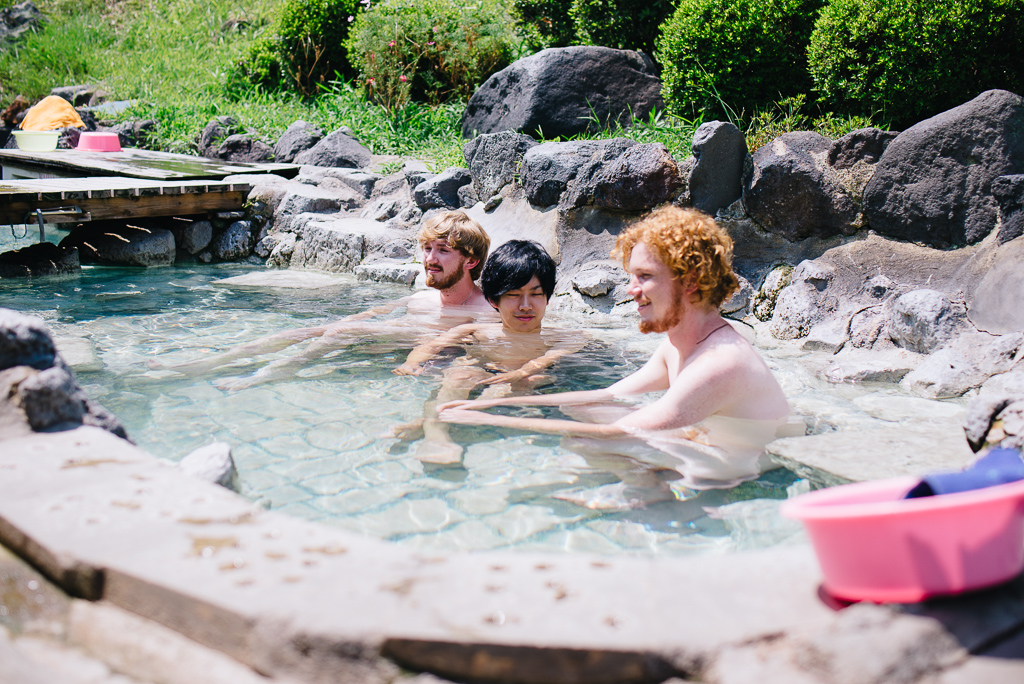 The first is Tsurunoyu. It takes about 20 minutes from the nearest bus stop on foot. The walk is a concrete road rather than a mountain path, so anyone can participate without the preparation needed for trekking or mountain climbing.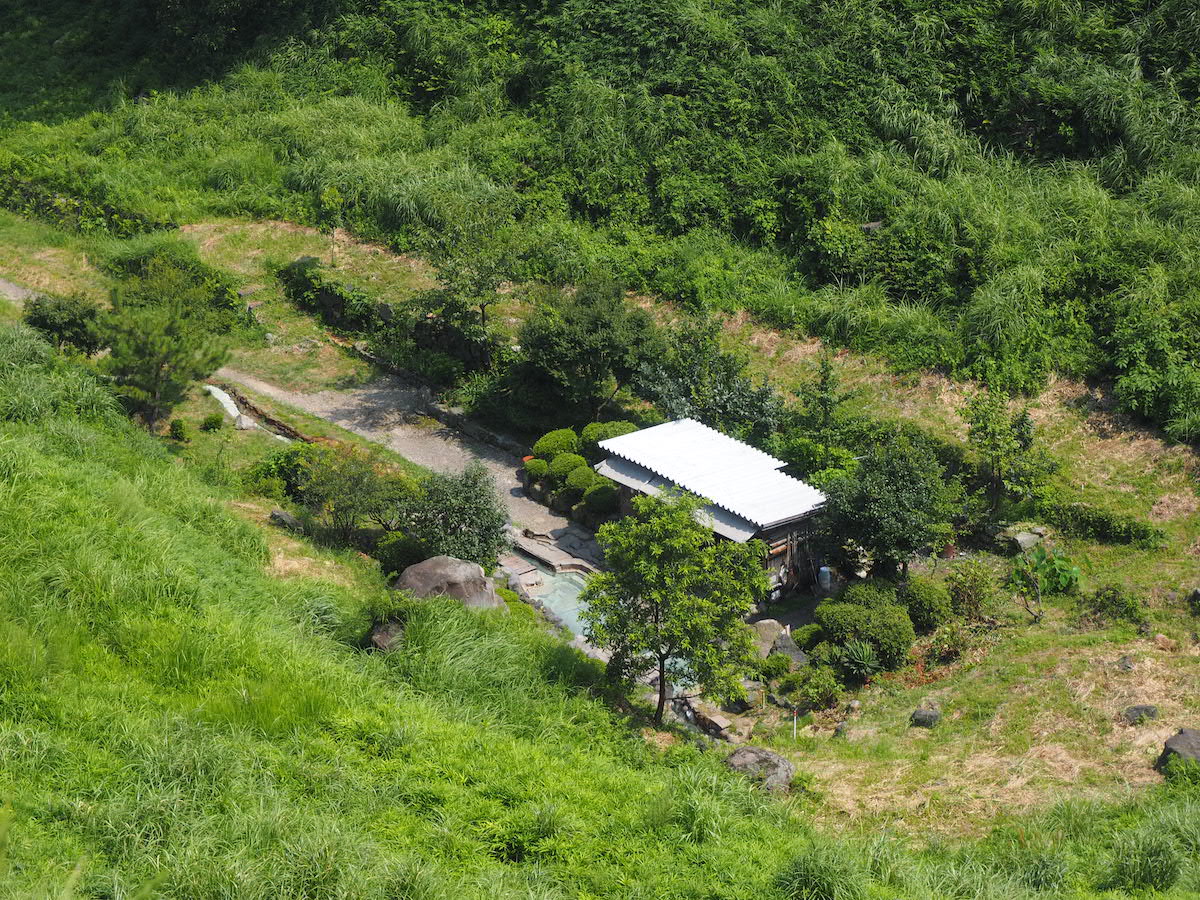 As you can see in the picture, the area is surrounded by nature, allowing you to enjoy the open-air bath among the wild.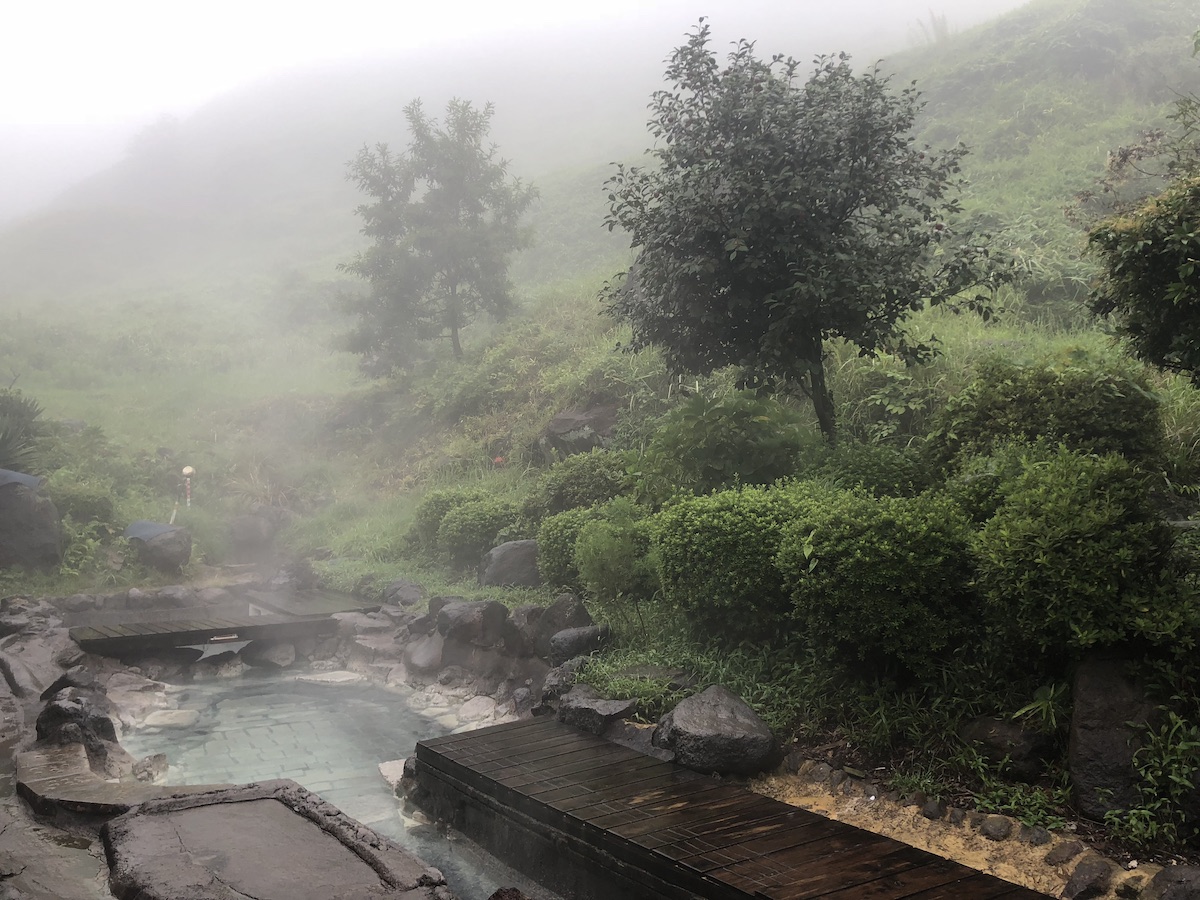 One of the appeals of this secret hot spring is that you can enjoy nature's transformations during all four season, namely, the scenery's changing colors.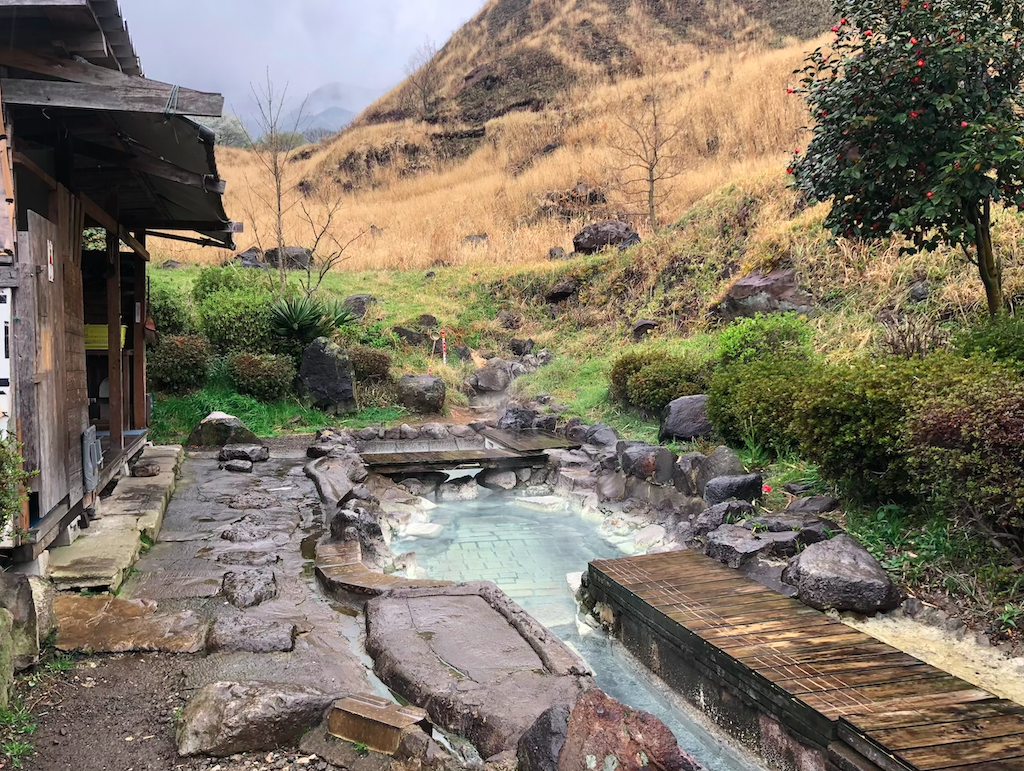 Since Tsurunoyu is also introduced in this hot spring, please take a look HERE if you want to see more information and photos.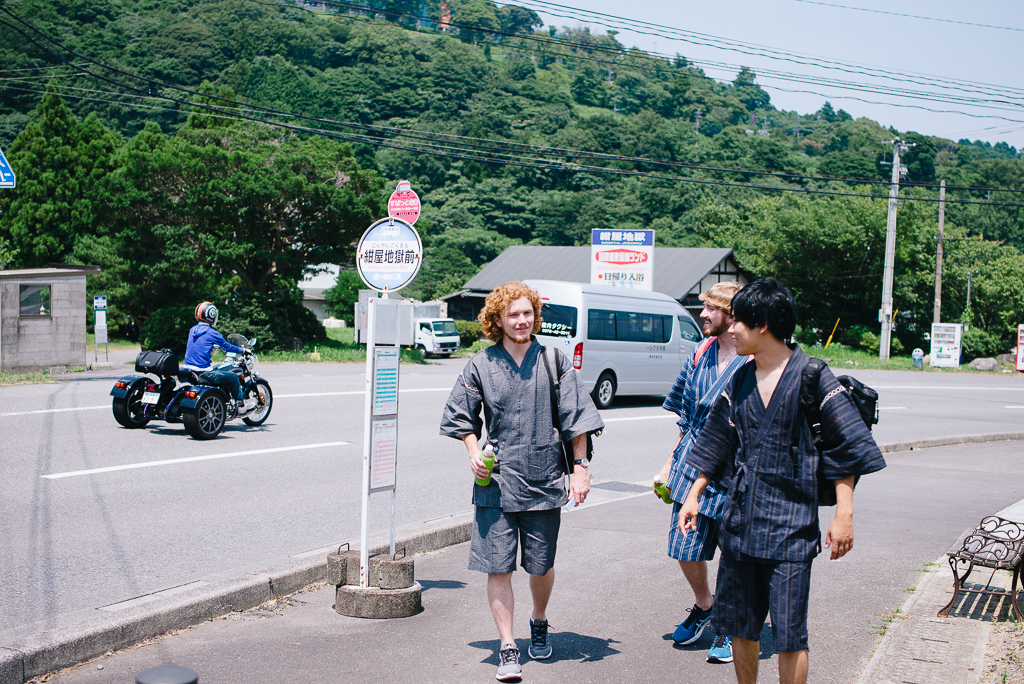 Access: From Beppu Station's West Exit Bus Stop, take the "Ritsumeikan Asia Pacific University [5][9][24]" or "Safari Senninda [41]" bound bus operated by Kamenoi Bus. After getting of at "Konya Jigoku Mae," you should arrive after 20 minutes of walking.
Fare: 360 yen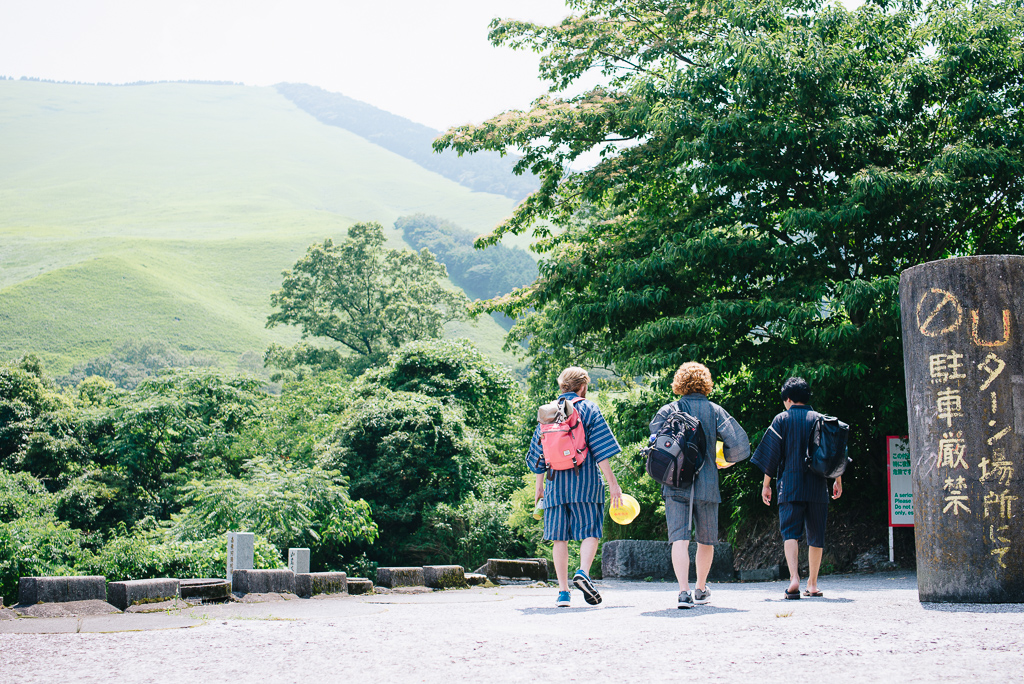 Secret Onsen 2: Hebinyu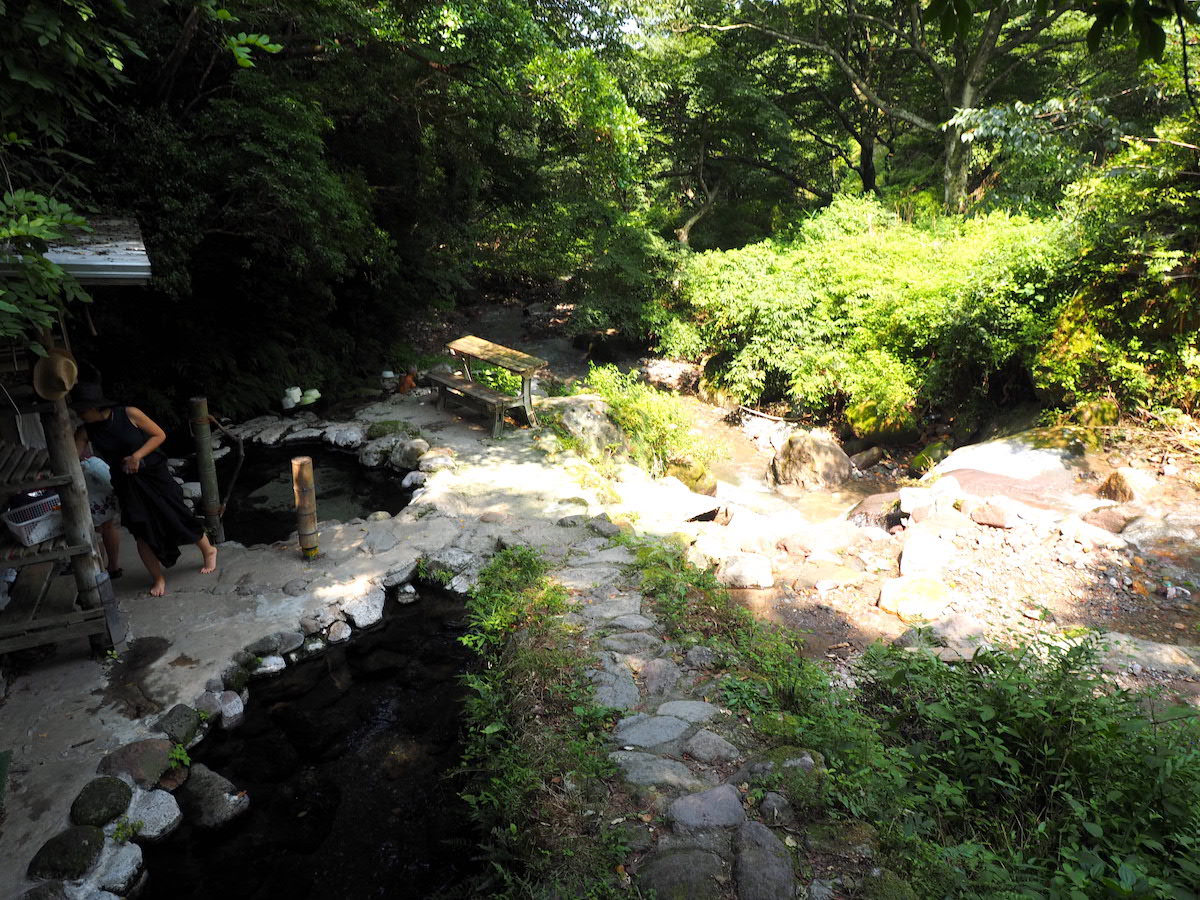 The second is "Hebinyu." Unlike Tsurunoyu, this one is located in the mountains, so you can experience nature untouched by man.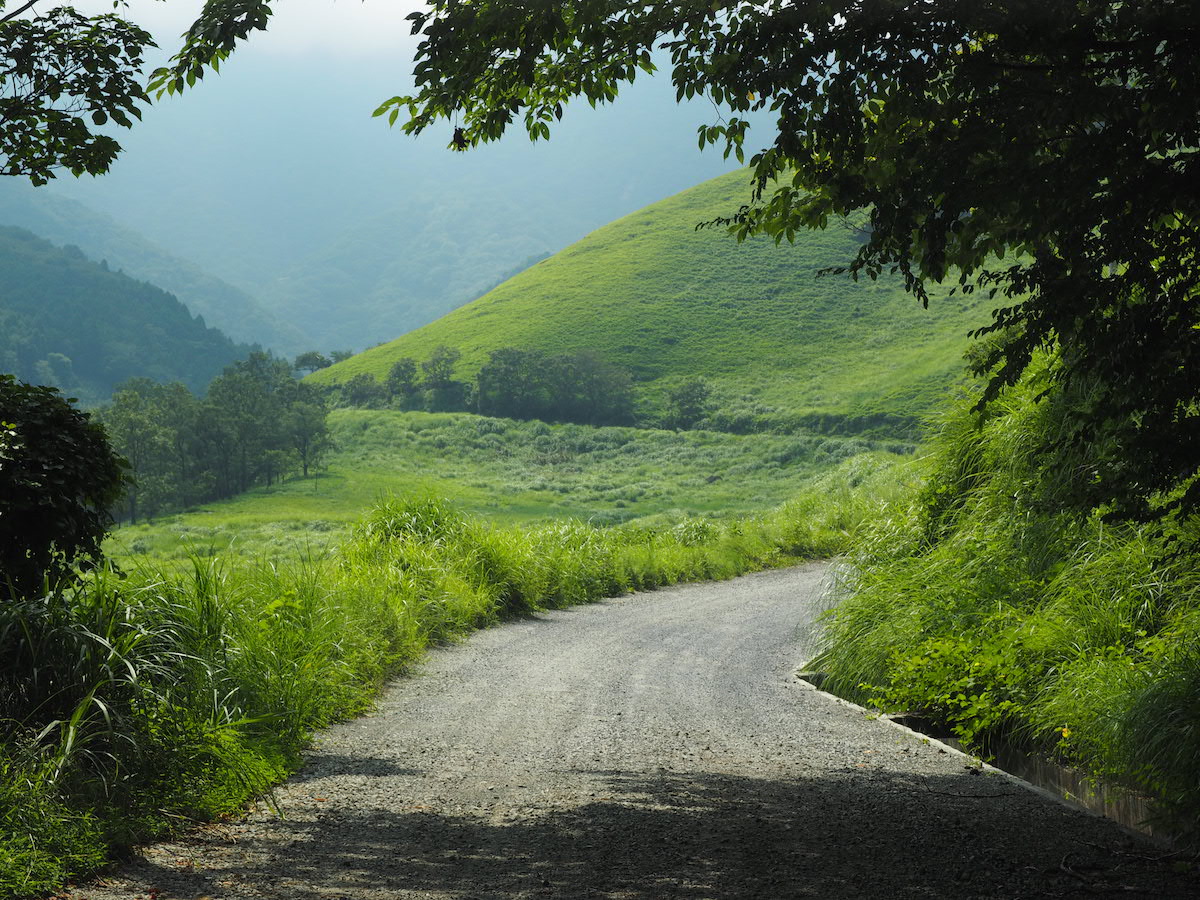 However, because it sits on a little mountain path, clothes and athletic shoes that are easy to move in are necessary.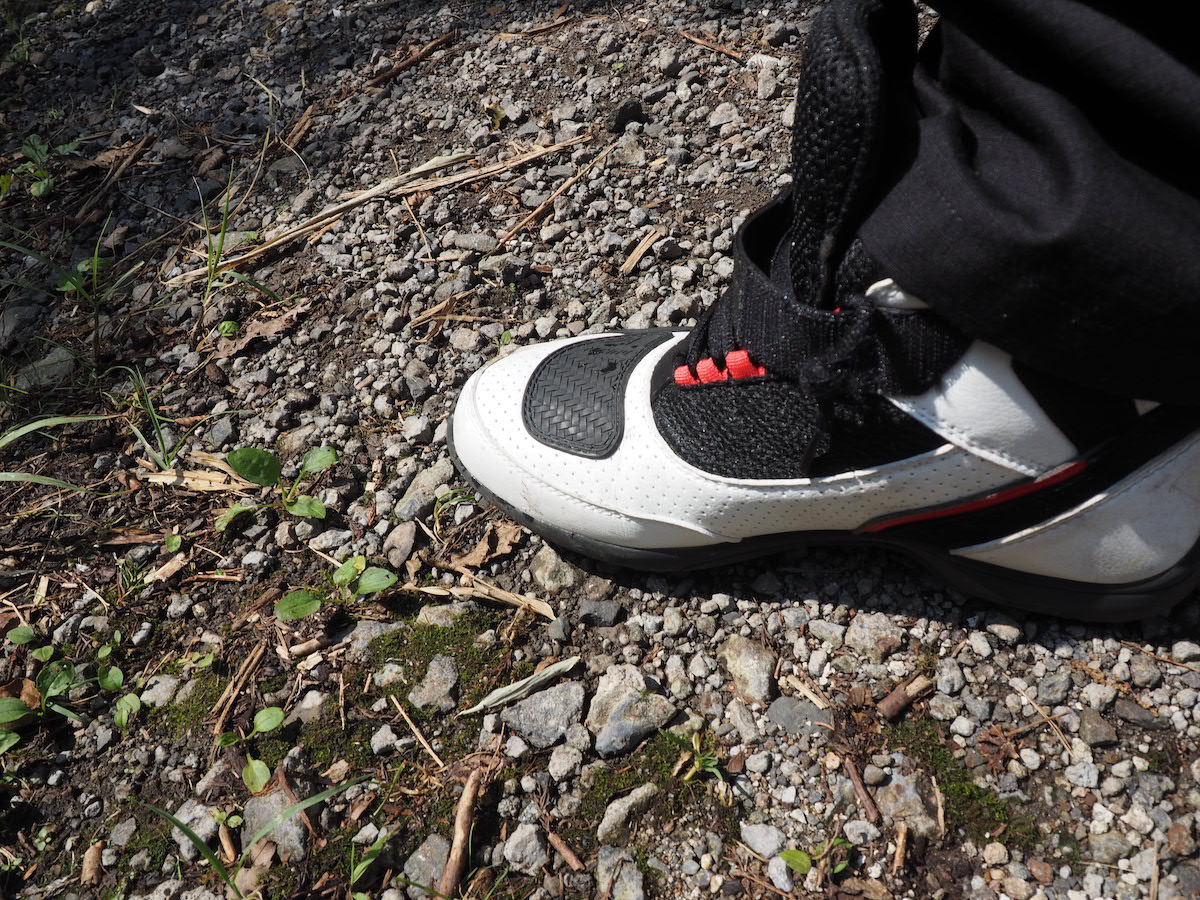 In addition, relaxing in a wider space is possible because Hebinyu has four baths whereas Tsurunoyu has two.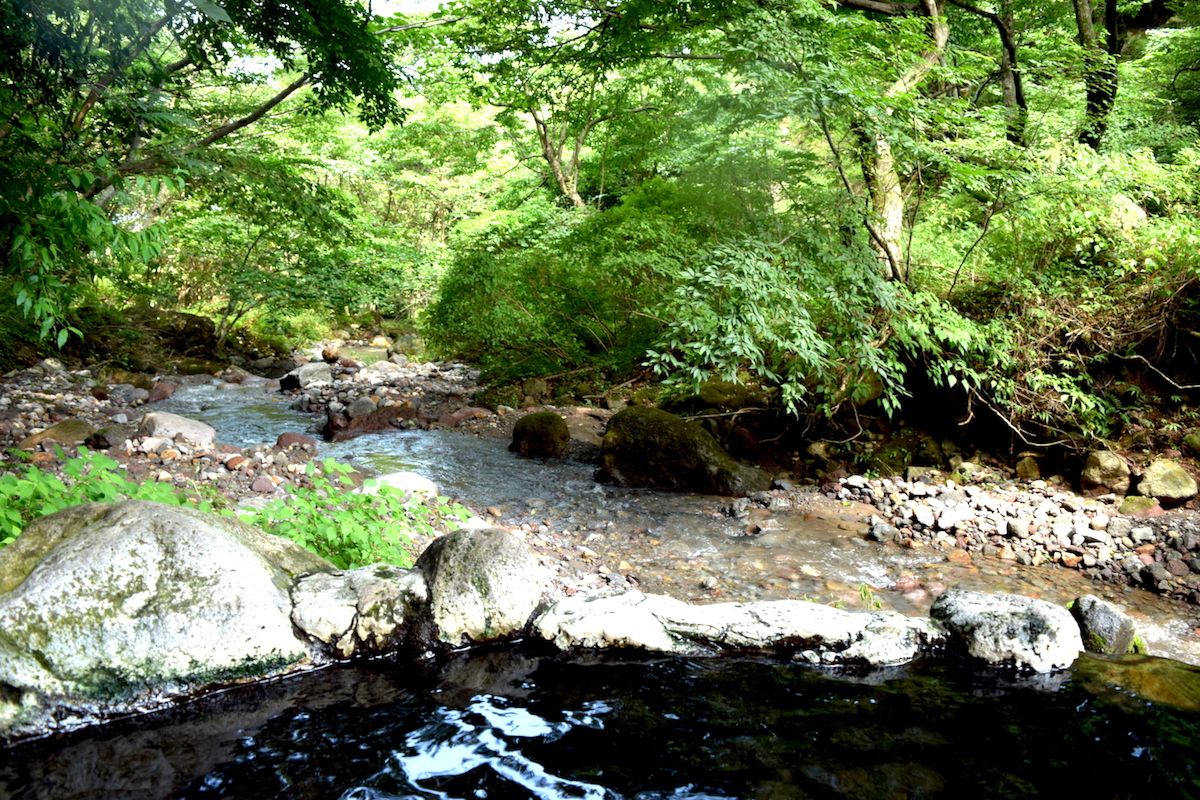 Moreover, in the writer's experience, Hebinyu is recommended for people who want alone time or prefer non-congested places as it gave off the impression of not having many people around in comparison to Tsurunoyu.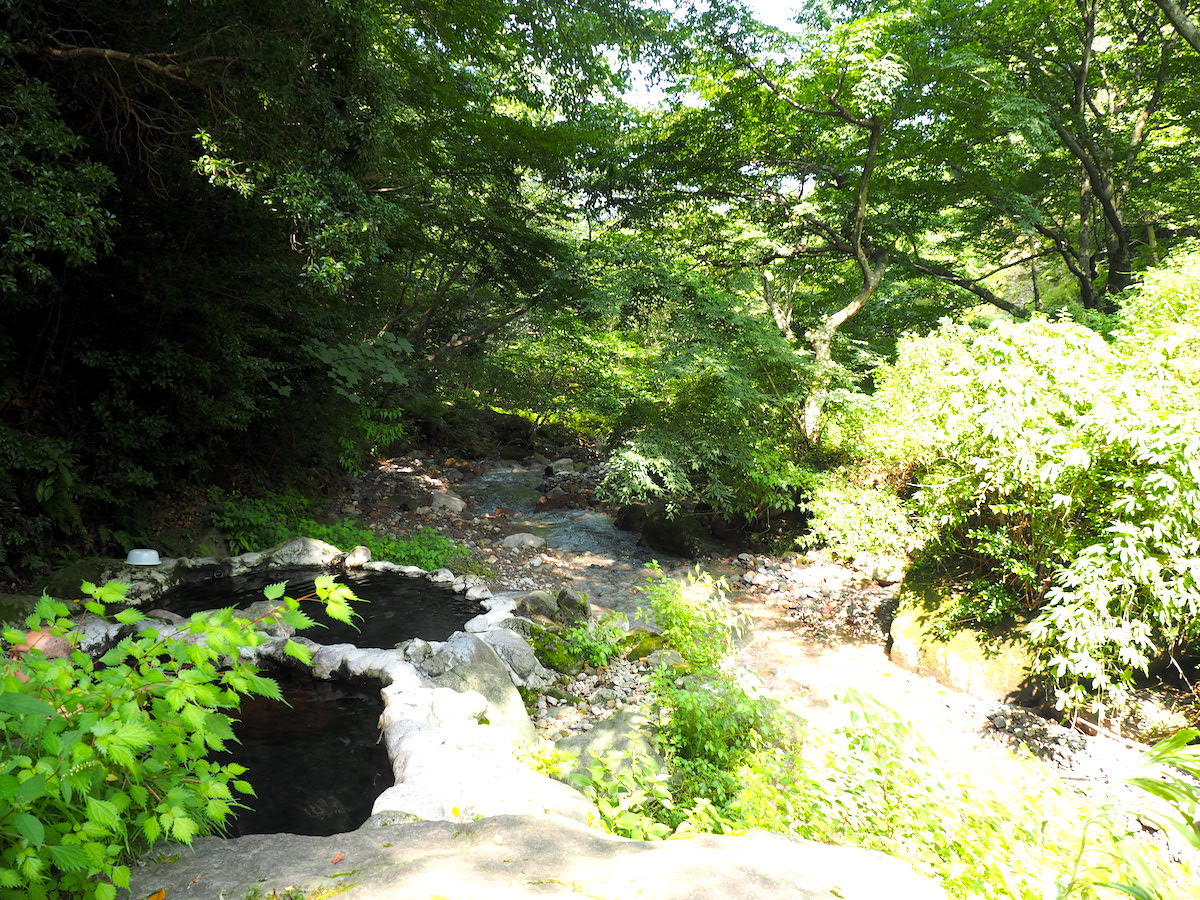 Hebinyu is introduced in this article too.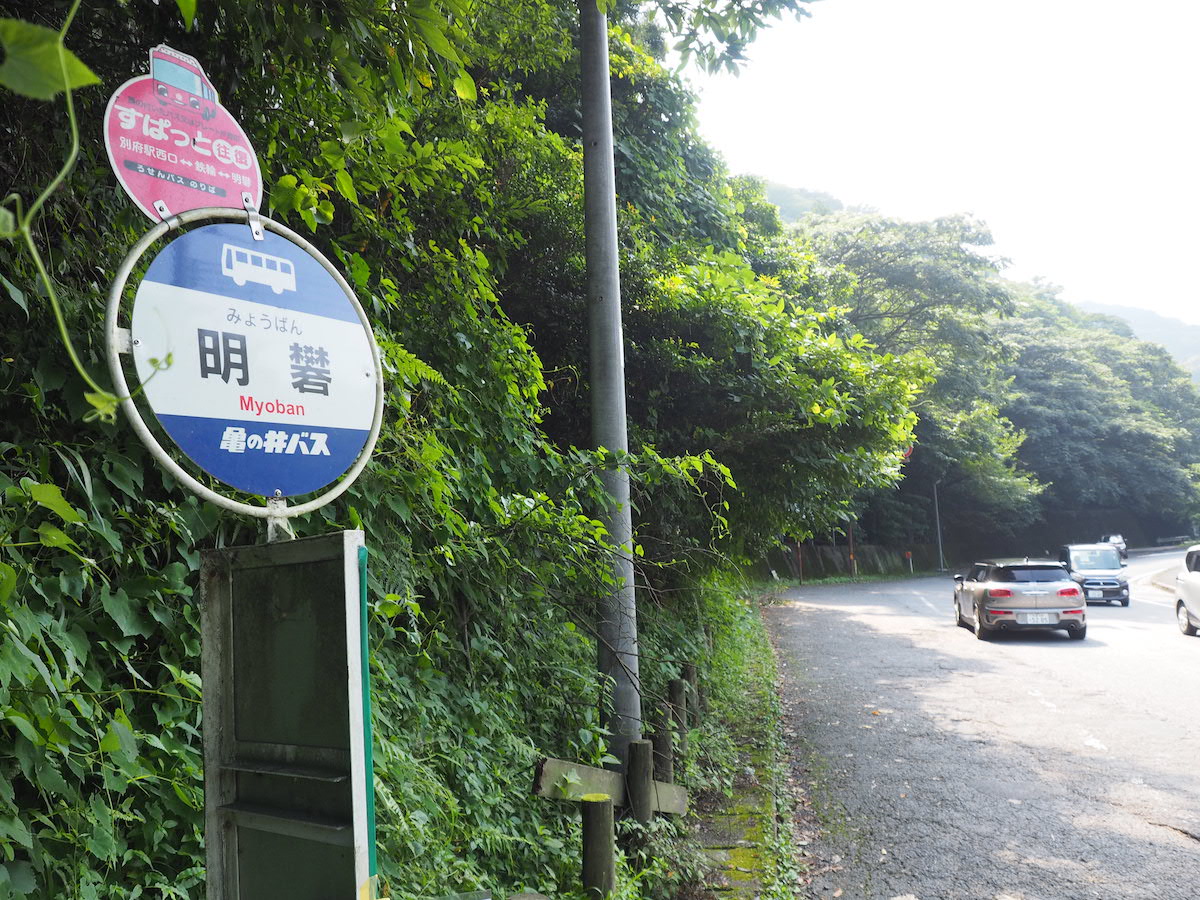 Access: From Beppu Station's West Exit Bus Stop, take either the "Ritsumeikan Asia Pacific University[5][9][24]" or "Safari Senninda [41]" bound bus operated by Kamenoi Bus. After getting off at "Myouban," you should arrive after 60 minutes of walking.
Fare: 410 yen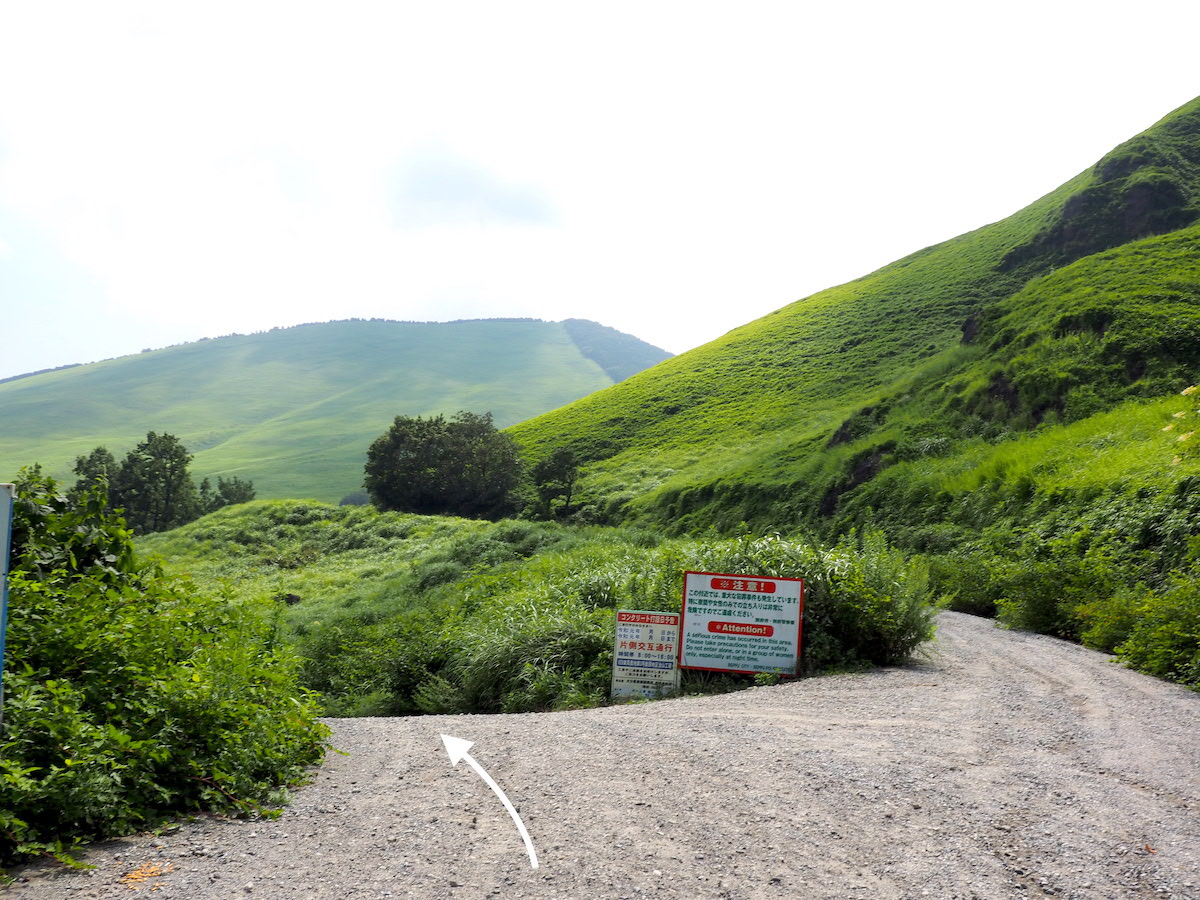 Precautions
1. It's a mixed bath
Tsurunoyu and Hebinyu are not separated by gender. So, you may see naked local people relaxing. You can wear swimsuits, if you don't want to be naked. A small changing booth built by the local is available. If you are too shy to be naked, you can still enjoy the foot bath.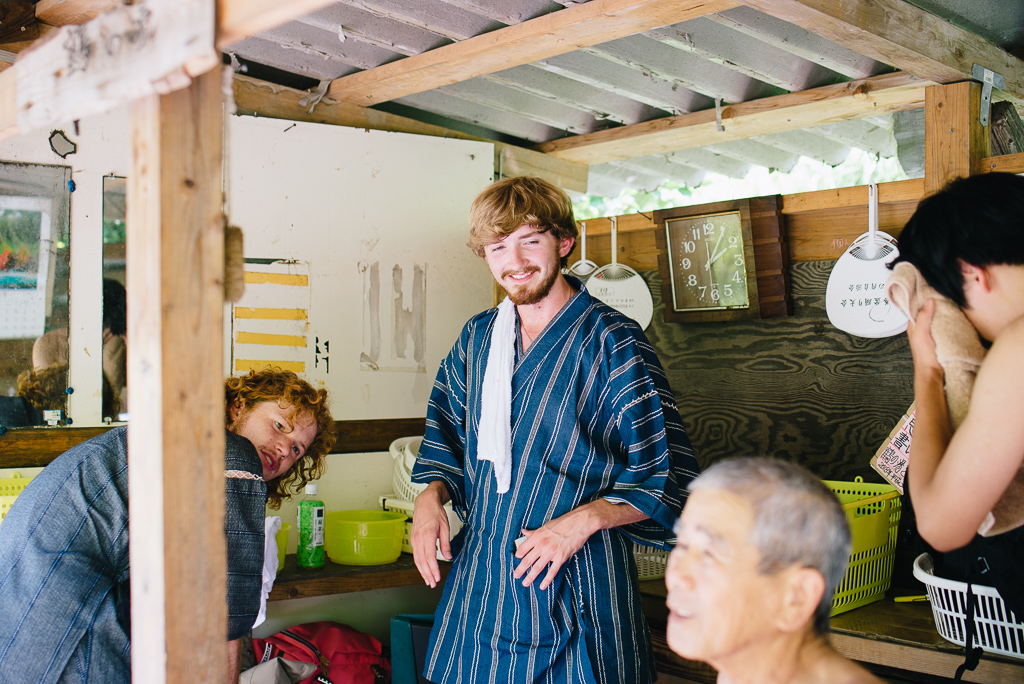 2. Manners (especially photographs)
Beppu's secret hot spring is a hot spring protected by the locals.
Don't forget to respect the local people as you enjoy the hot springs.
Also, when you take a picture, don't forget to take others into consideration! Even if you aren't trying to sneak pictures of their nudity, others may think you're trying to be… gross.
Try asking if it's alright with them if you take a picture! Otherwise, let's enjoy photography with nature when there are no people!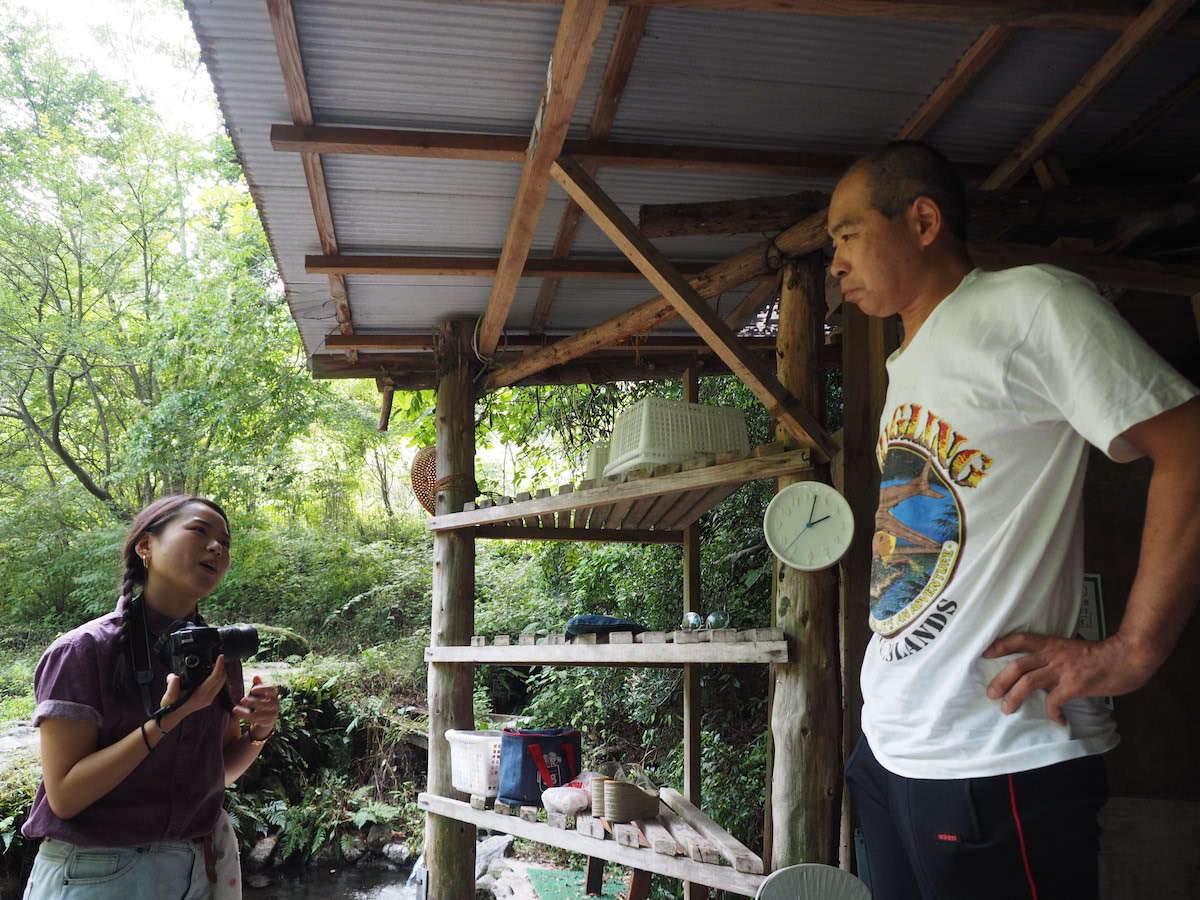 3. The temperature of the hot spring is HOT!
Beppu's secret hot springs come out of nature as they are! It can be said that this sobering hot spring is the charm of a secret hot spring, but if you are experiencing a hot spring for the first time, you may feel that it's super hot!
Before anything else, I recommend checking the temperature with your hands and feet!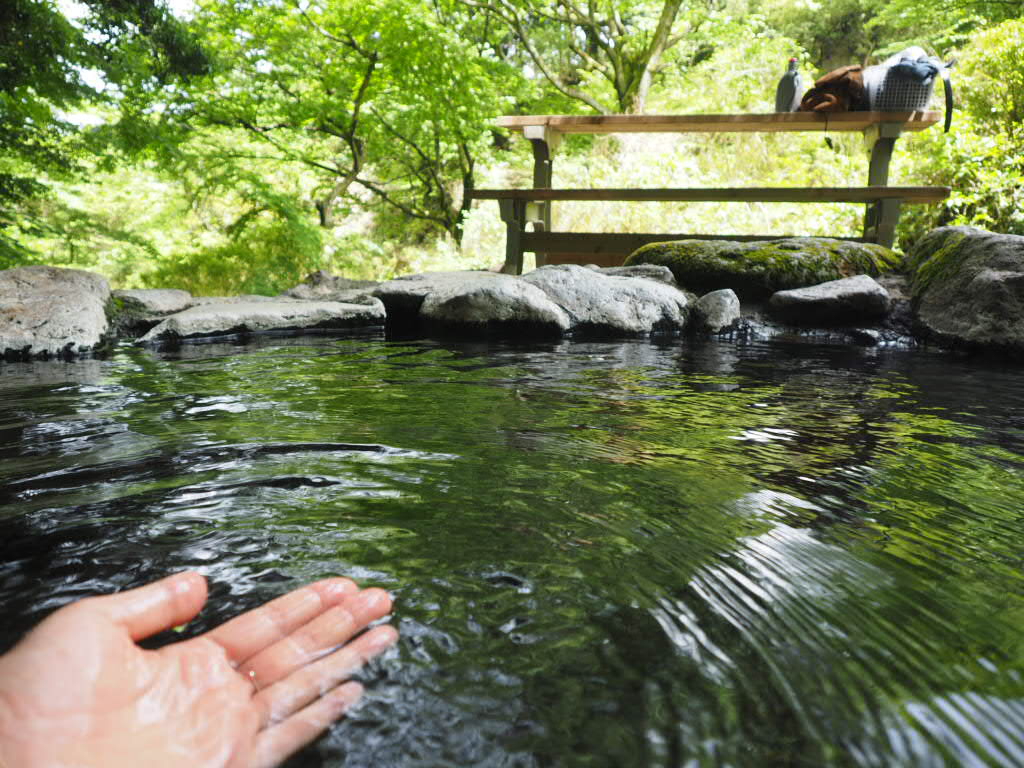 4. Go there during the daytime
Please go to those secret onsen during the day. DO NOT GO AT NIGHT. The hidden onsen area has no signal. It's also dangerous to go there since there are no lights. It's pitch black.
We also recommend not going on rainy days since the path is rocky and may be slippery. Also, please go in groups!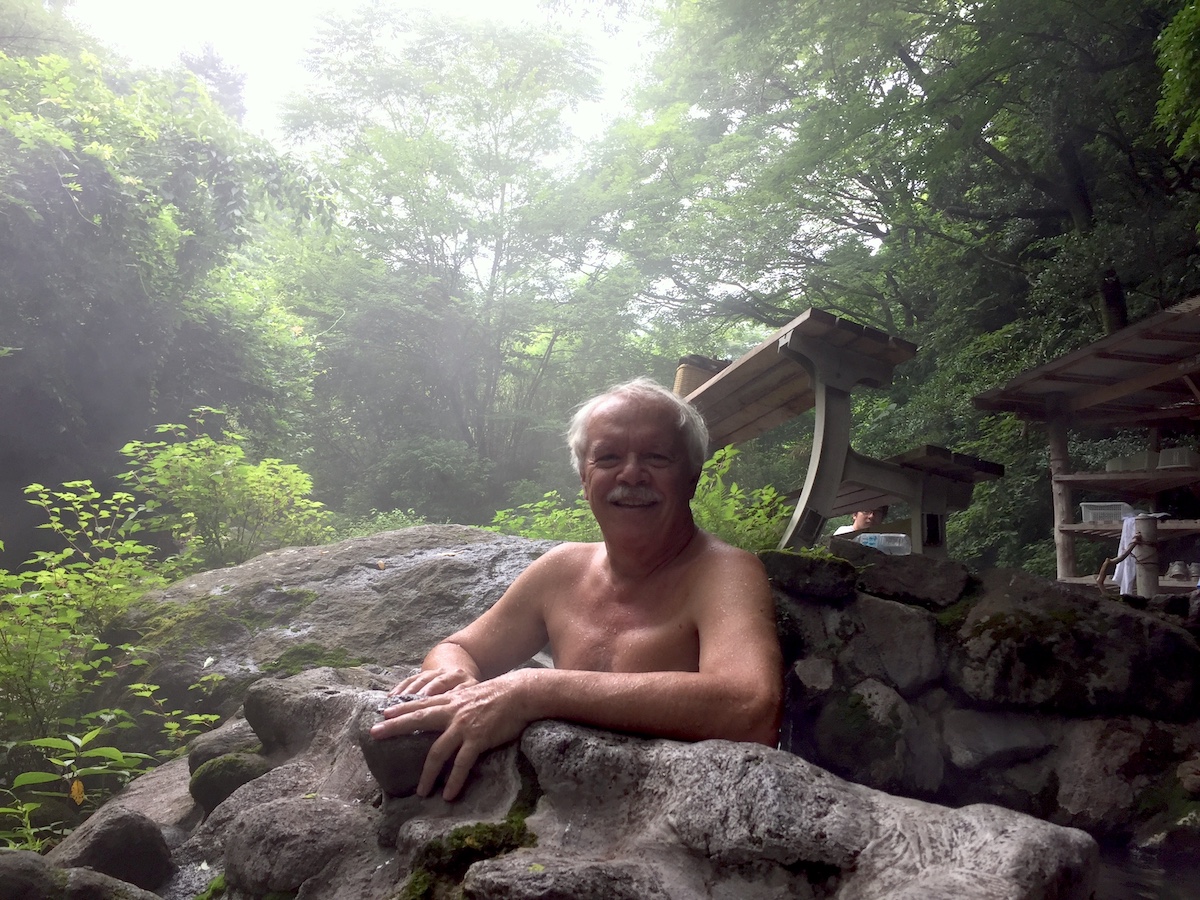 How about it? This time, I summarized info on the rare hot springs existing in Beppu!
If you make it to Beppu, please try experiencing the secret hot springs exclusive to its boundaries!
EnjoyOnsen