In the Kannawa Onsen district of Beppu, there are many onsen densely packed together. By walking for only a short time, you can find many different hot springs scattered around. This area is a very unique hot spring zone, where you can see vents of hot steam rising from chimneys and also from the ground. In this article, we will introduce you to one of the many onsen in this area, "Shibu no Yu."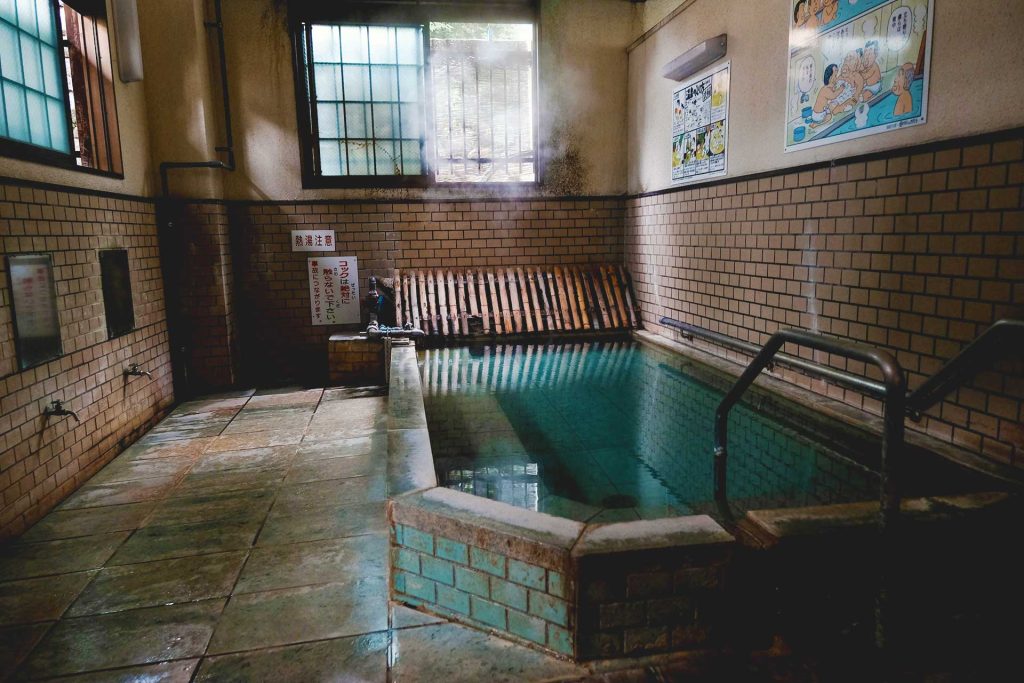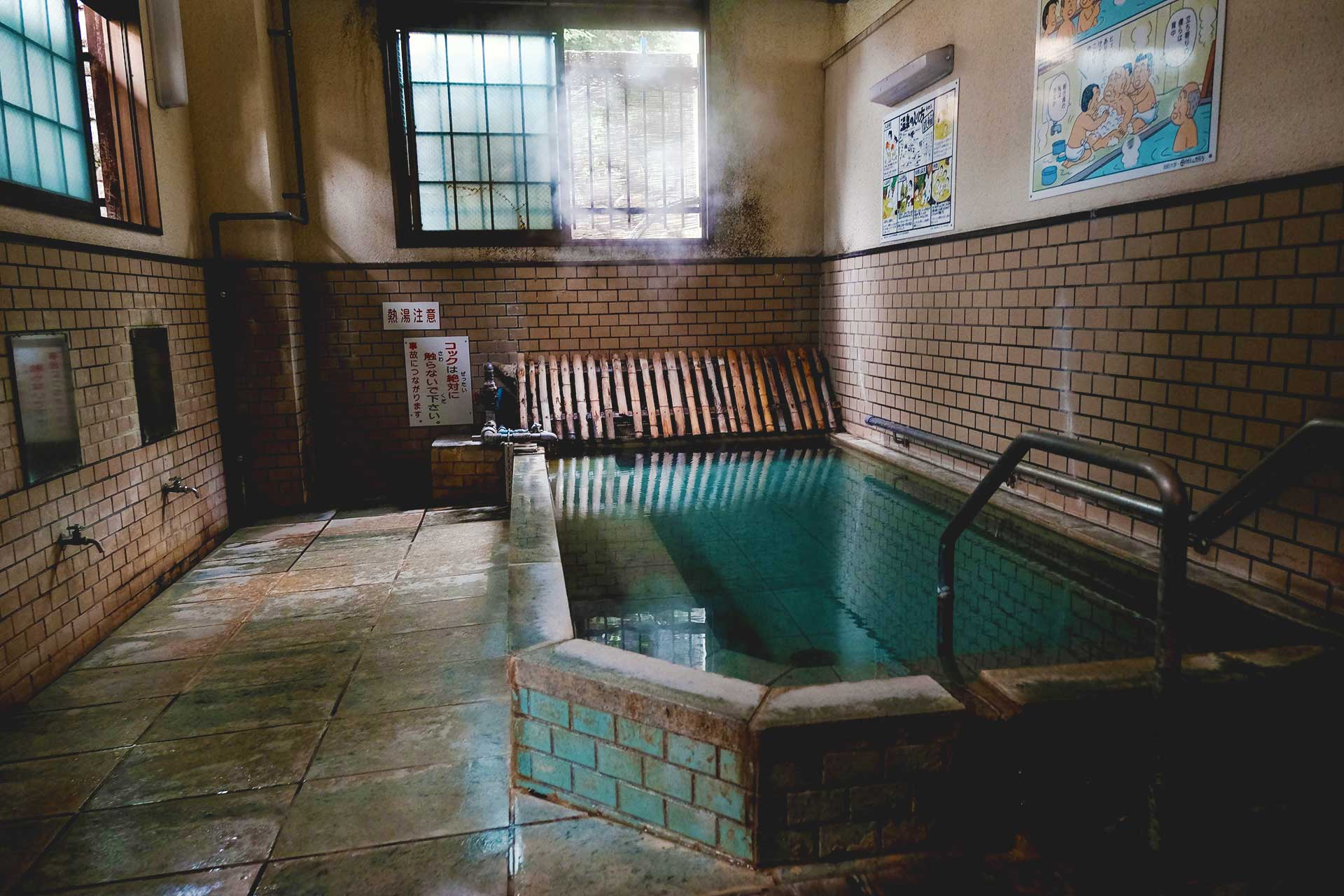 Experience the Hot Spring of the Beppu Citizens
At many local hot springs (public bath houses) in Beppu, they have an option to become a kumiai-in for the people who live in the area. A kumiai-in is someone who pays a monthly fee to be an onsen member, and therefore can enter the onsen as often as they like. Because of this, many people will use the public bath as often if not more so than their own bath at home. Although bathing every day is part of the culture everywhere in Japan, entering a hot spring every day is unique to Beppu. While you are here, why don't you try and live like a local and go to a hot spring everyday too?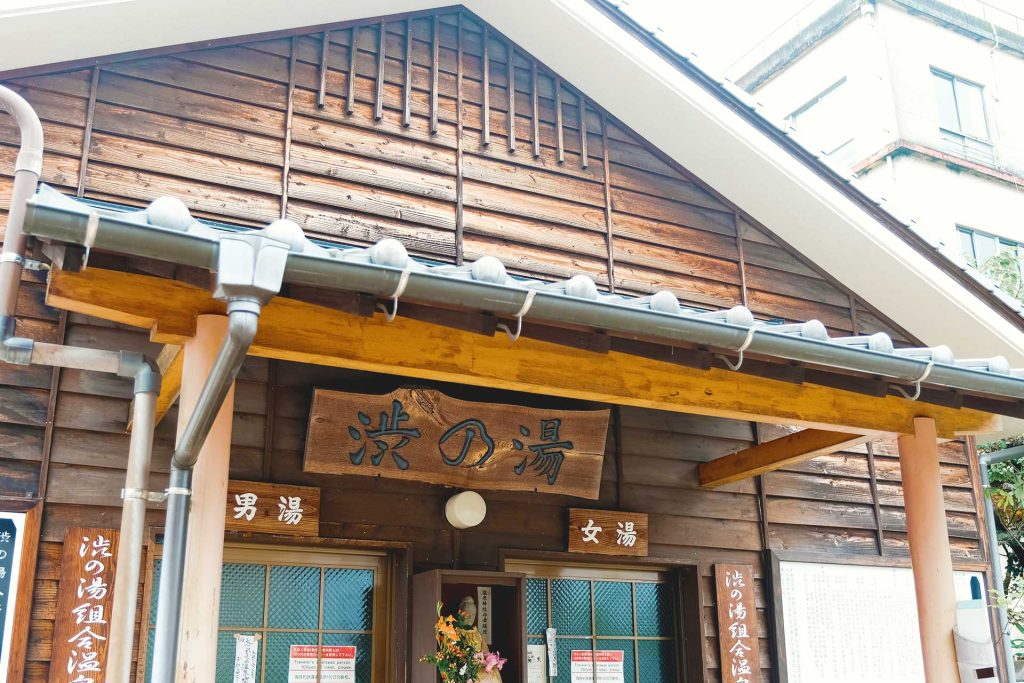 Moisturize your skin in the hot springs
When onsen water is first brought up from underground, it is often too hot to enter and is therefore diluted with normal water so that it is the right temperature for bathing. However, the minerals in the water also get diluted when this is done, meaning that the effect of the onsen is not as strong. However, at Shibu no Yu, they use a method of running the onsen water through bamboo pipes in order to cool it called "yumetake." Because of this, the effects of the onsen water are not affected at all. This onsen has a high concentration of metasilicic acid, which moisturizes your skin, so you will be impressed by how hydrated your skin looks and feels when you leave.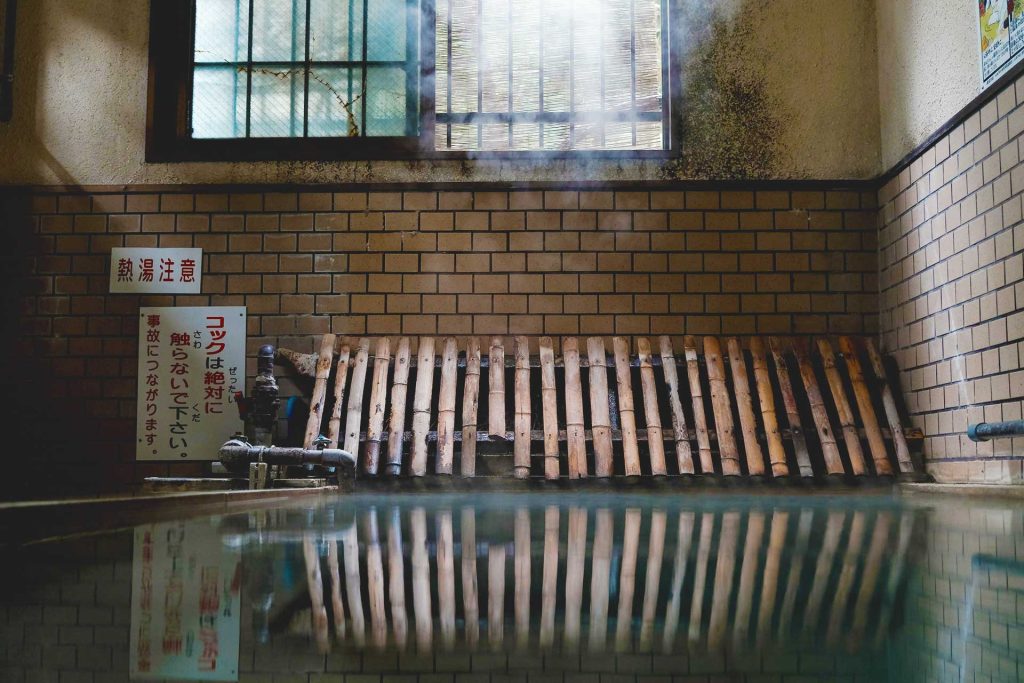 Feel the History
"Shibu no yu" was written about in literature from about 200 years ago. This bath used to be a mixed bath, so both men and women would enter the same bath. About 75 years ago, the entrance for men and women was separated, using partitions to prevent men and women from being seen before entering, but 60 years ago it became truly separated so that there is a partition within the bath itself. This allows bath goers to experience what it was like back when the bath was not separated.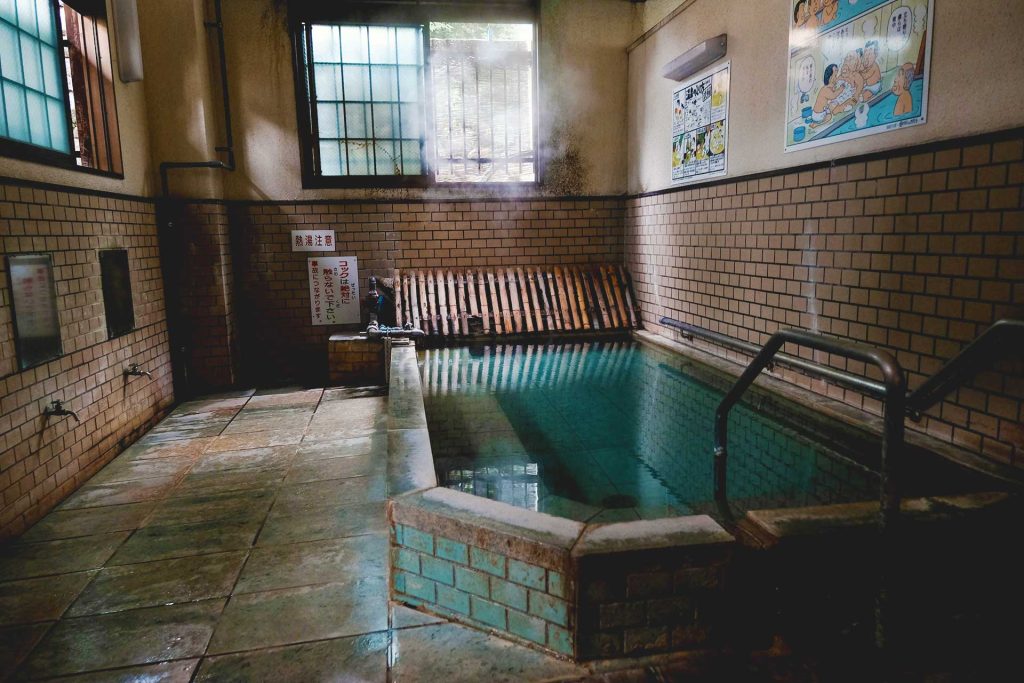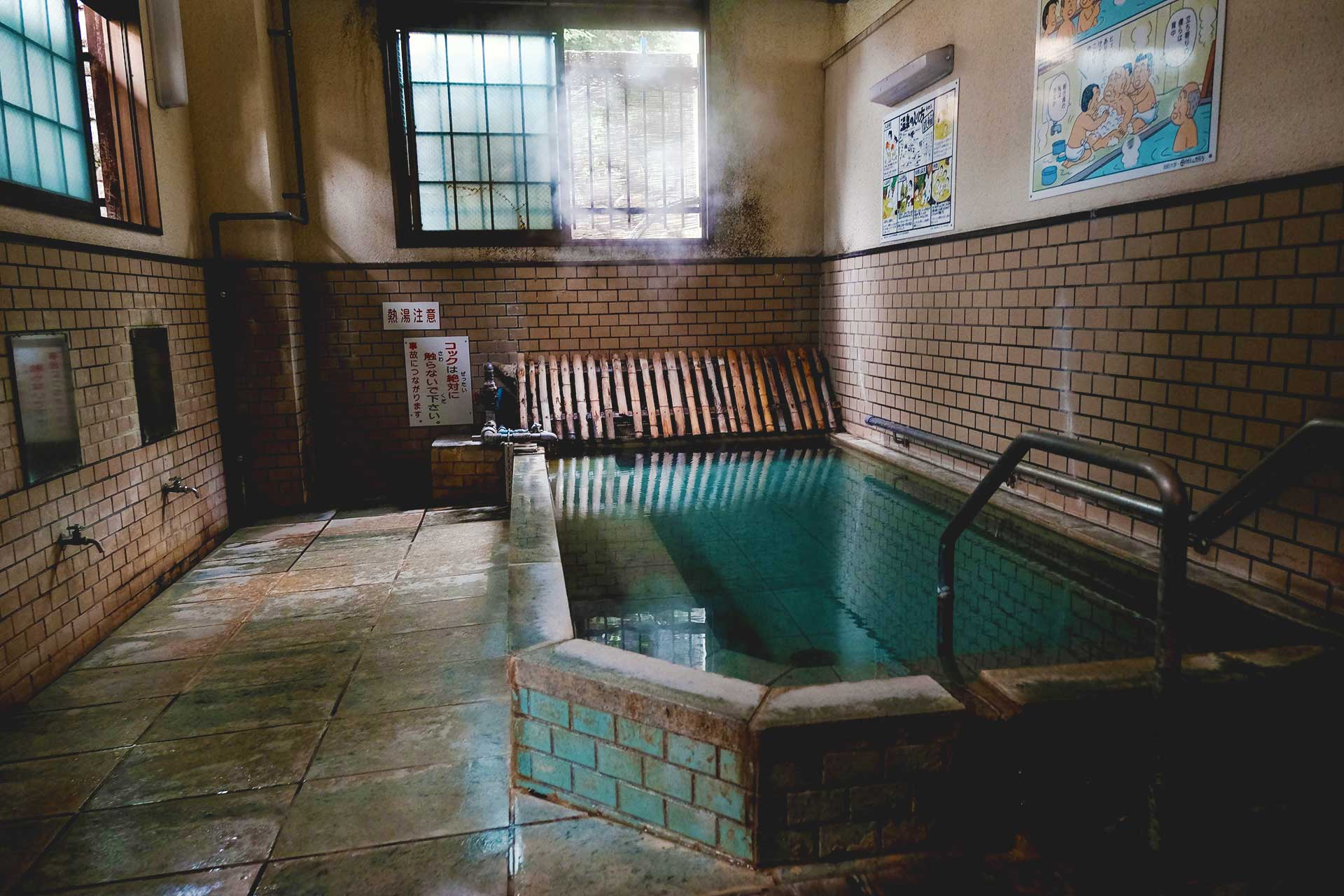 On the back side of the building, there are also traces of the old onsen Taki no Yu (waterfall hot spring).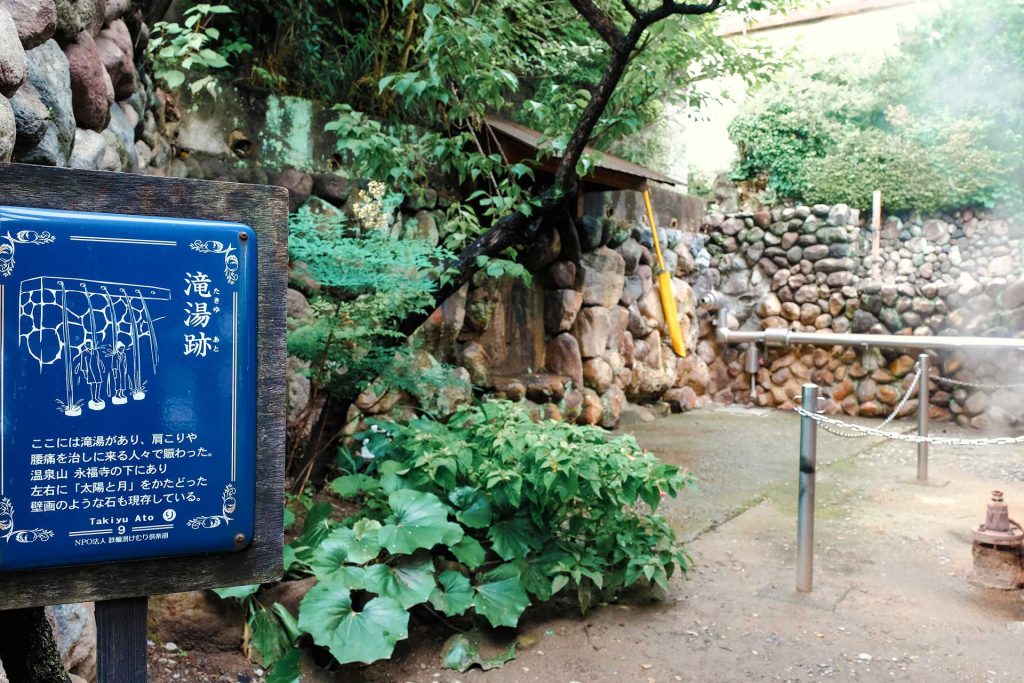 Feel the Breath of the Earth
The hot springs are usually brought up from underground still in liquid form, but sometimes they escape in the form of hot steam. This steam is the boiled down onsen water. There is a device that sprays the steam into the air behind Shibu no yu, and you may get to see a burst of the steam if you are lucky. This steam does not come out in a constant stream, so it really feels like the earth is breathing.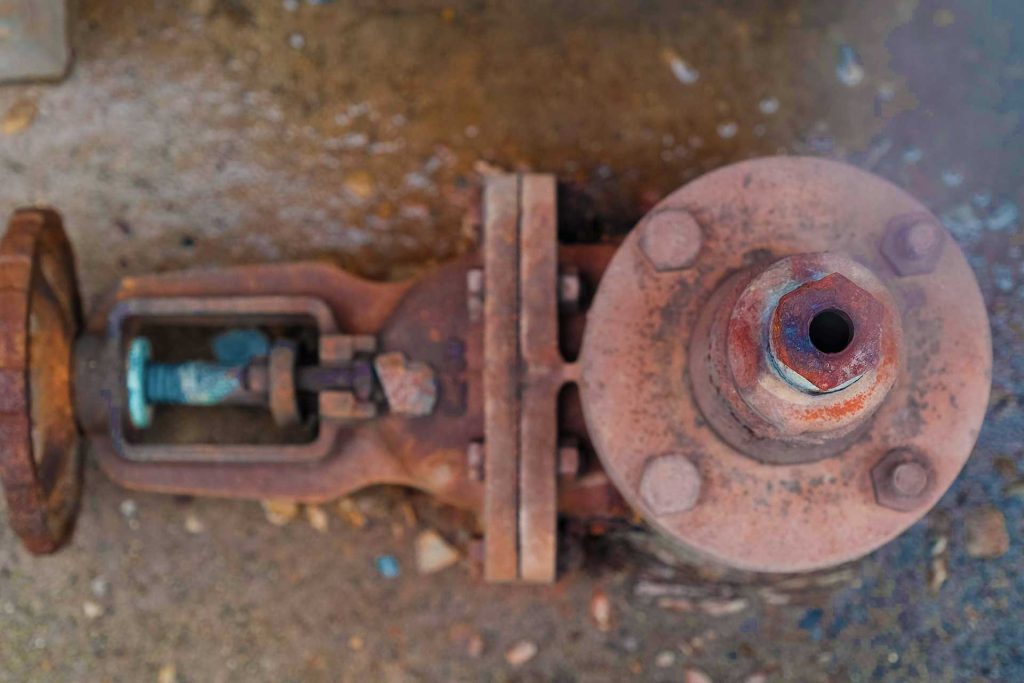 Something extra: sun and moon
On the back of Shiba no yu, there are stones shaped like the sun and the moon. Try and see if you can figure out there meaning!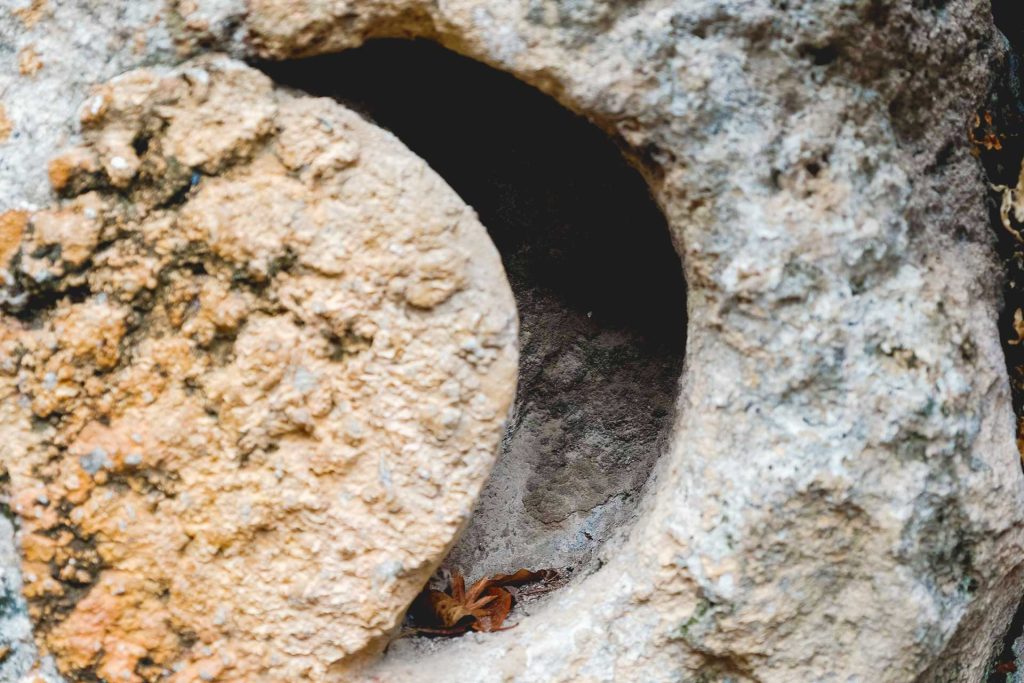 Basic Info
OPEN:6:30〜20:30
FEE:100YEN
TATTOO:Allowed
How to get to Beppu, where Shibu no yu is located
Recommended hot springs and other attractions can be found by clicking the buttons below, so please have a look!
EnjoyOnsen