A retro ryokan with a long history that still exists today
Have you ever seen a traditional Japanese house? In modern-day Japan, tall buildings line the streets and the number of modern-style homes are increasing. The ryokan being introduced this time around was built in 1930 but still runs today while preserving that same old-fashioned atmosphere. Yamada Bessou is located in a quiet residential area around Beppu Station; it's presence is very apparent.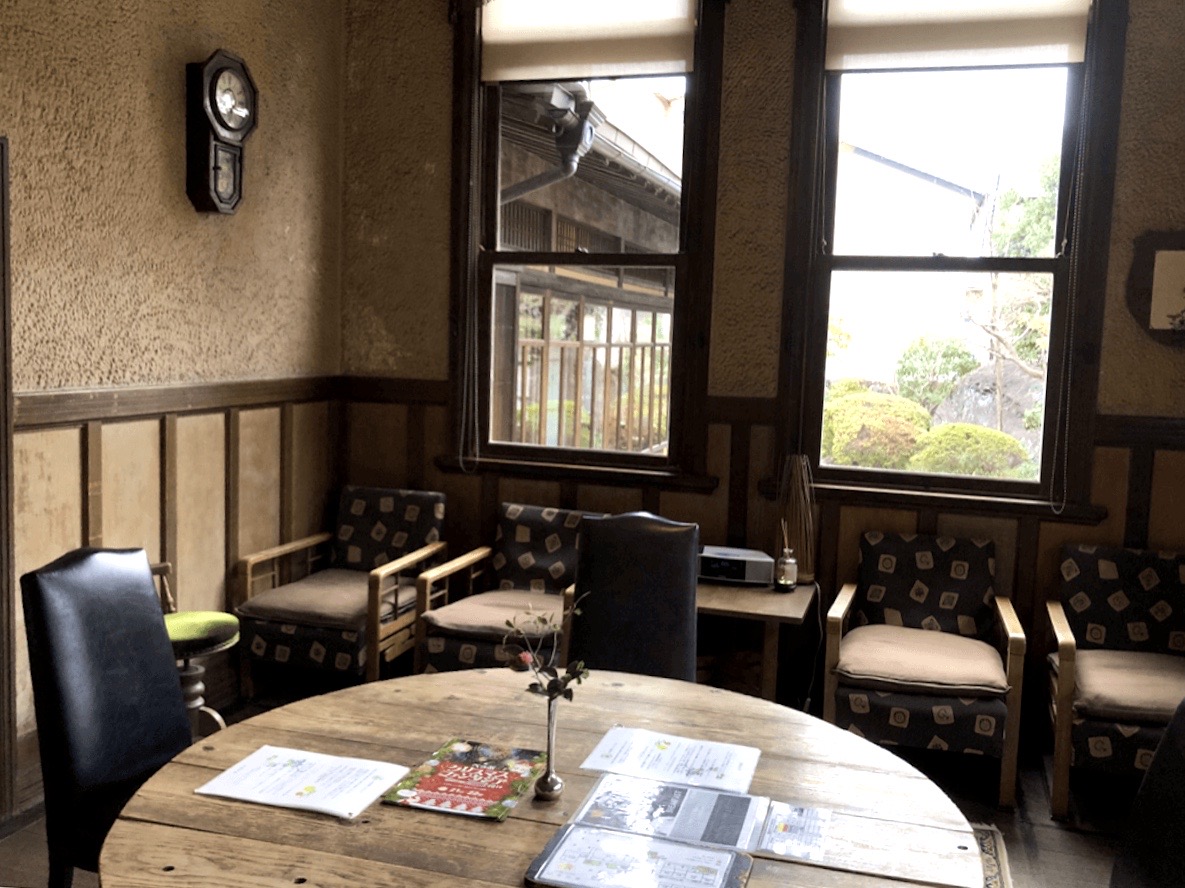 The interior overflows with much antiquity and romance, and even taking a look at the decorations makes you feel as if you've lost your way in a world of literature from the past. Before you take a dip in the bath, take some time to enjoy the lobby's atmosphere!
Greetings from the small reception window
Let's greet the receptionist! Tell them the name you've made your reservation under and after getting through the bill, the staff member will guide you to the hot spring.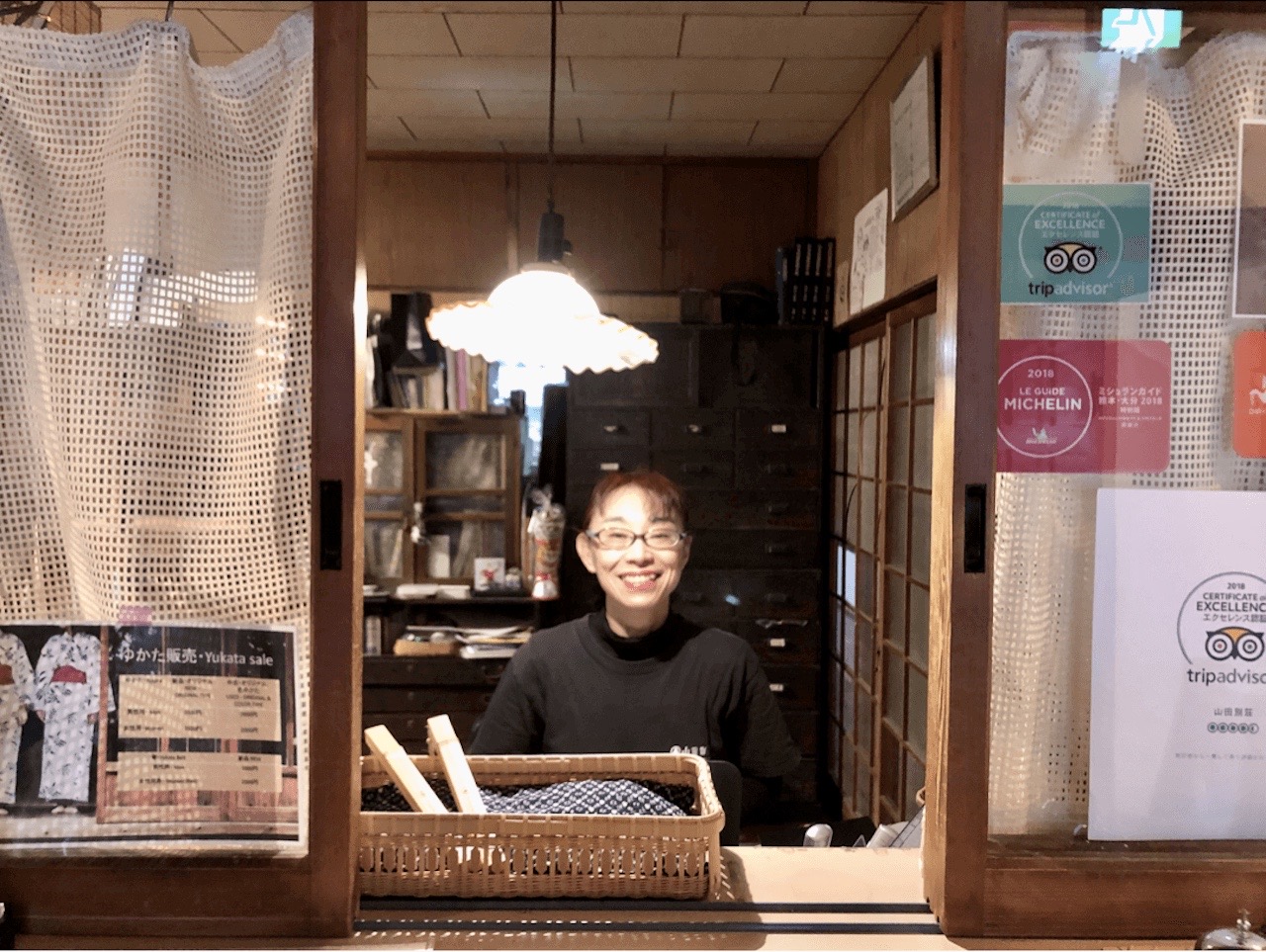 If you're looking to soak in the open air bath, take the alleyway, but if it's the indoor bath you need, just go through the hallway to the bathroom. This concludes the preparation for getting in the bath!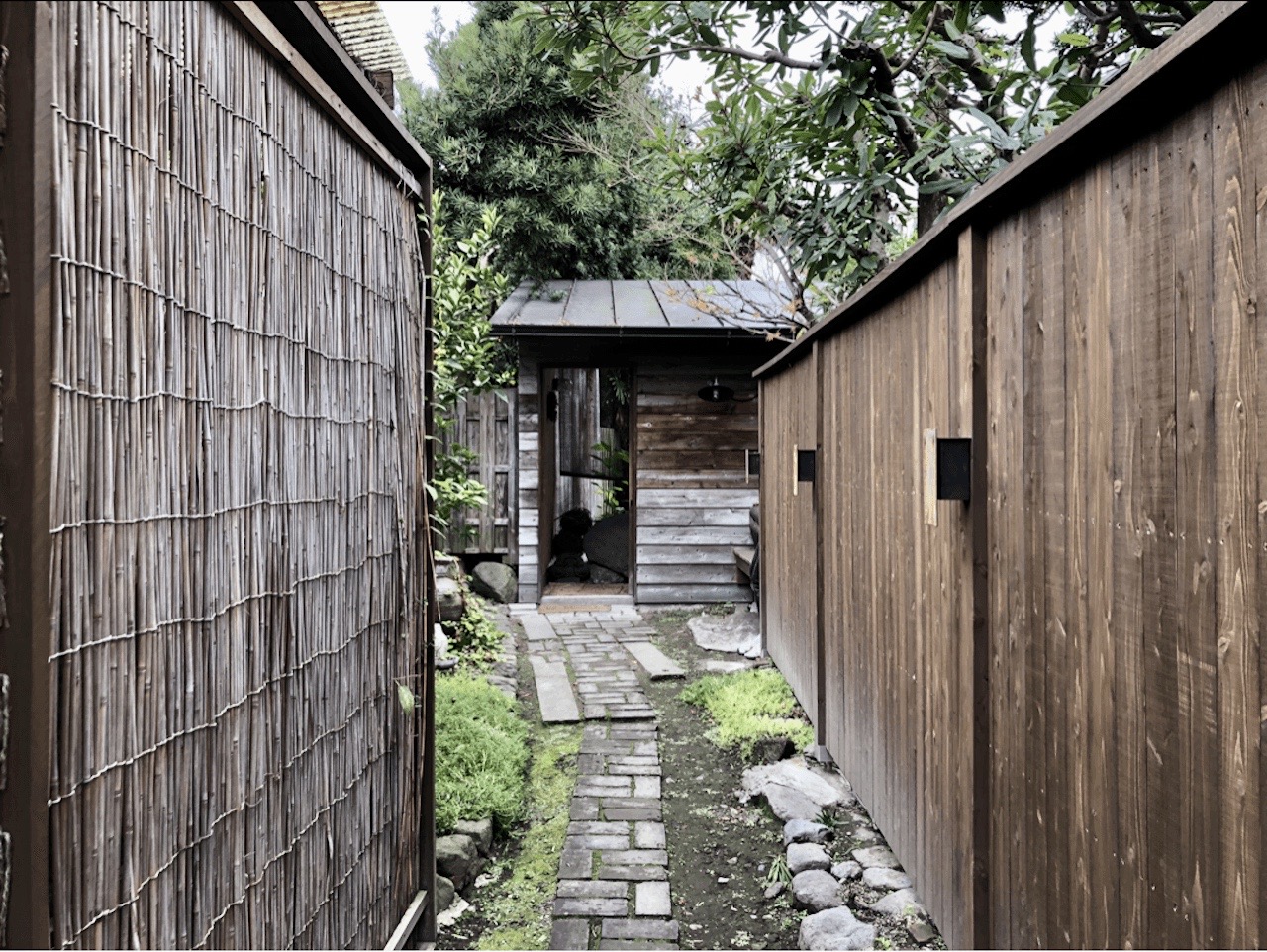 The open air bath overflowing with Japanese vibes
In Yamada Bessou there are two hot springs (the open air and indoor baths), and the open air bath can be used through reservation. There are towels in place at each bath, so you can drop by without having to bring anything!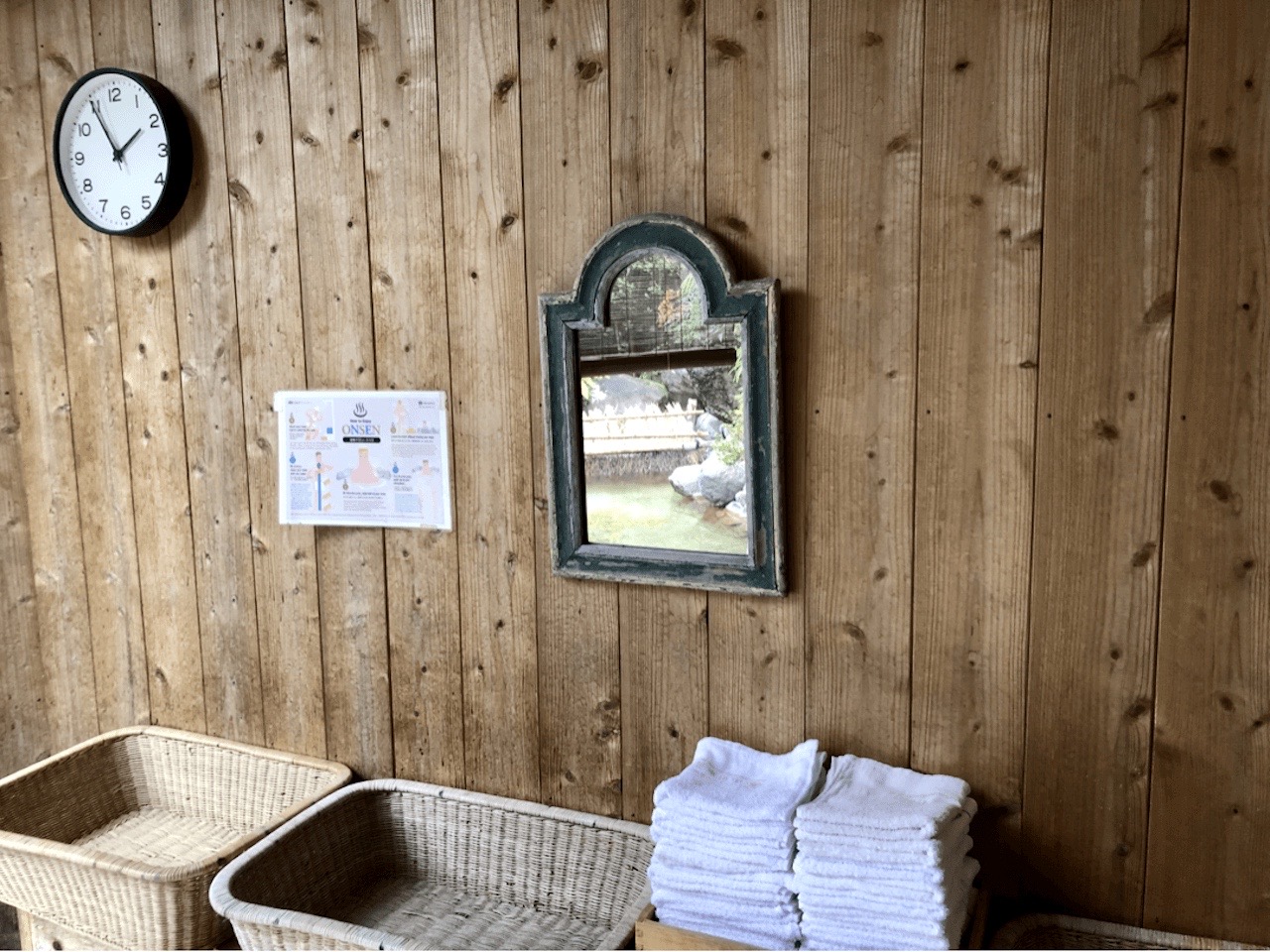 The open air bath is luxuriously spacious when bathing alone, and the natural spring freely pours into it. Just as it's seen in the photo, a traditional cooling system made of bamboo is used to cool the spring water. As a result, the water quality doesn't diminish and you can enjoy the benefits it has on your skin. Having this good old Japanese setting to yourself is sure to be a valuable experience.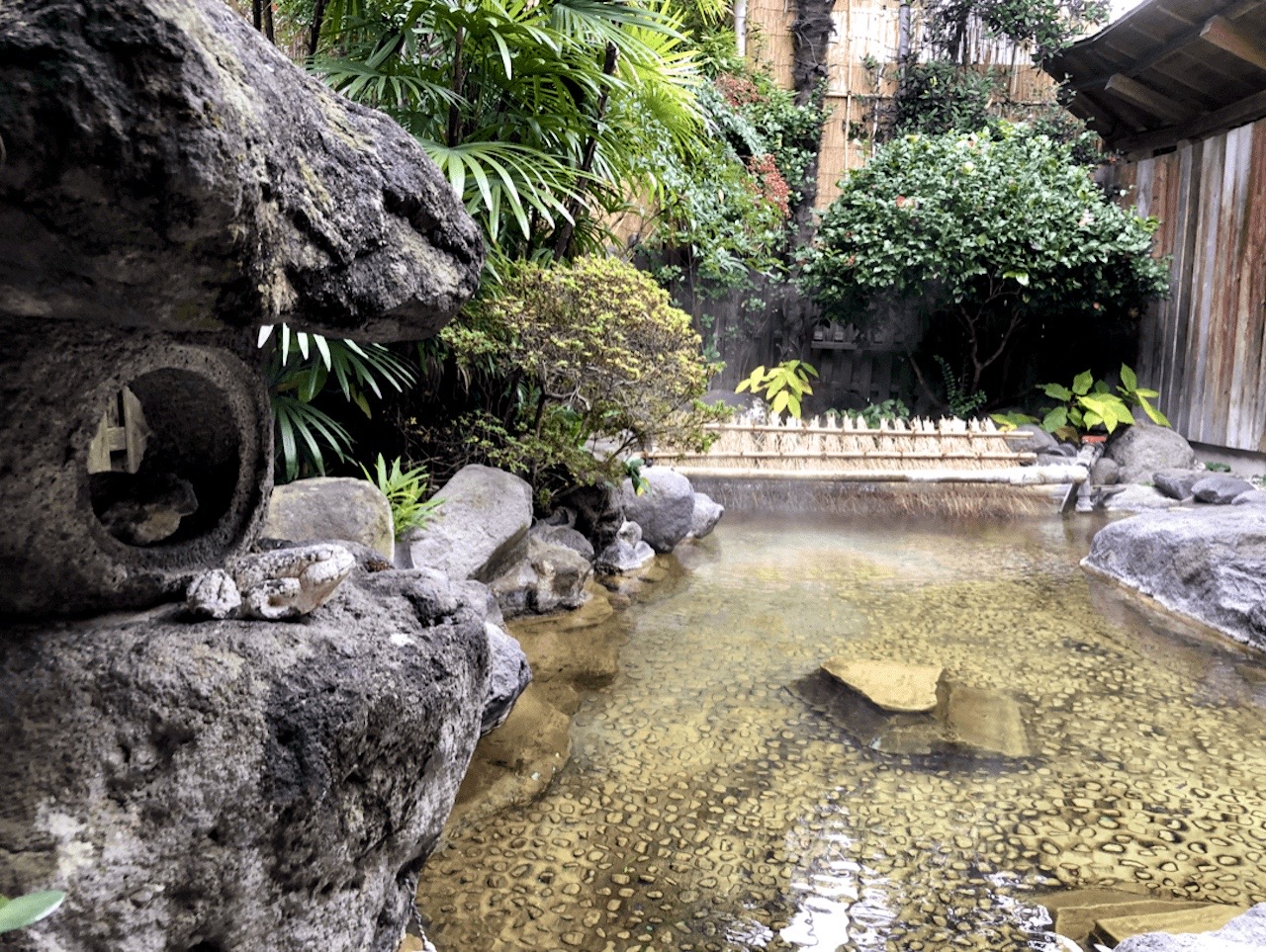 Showers, shampoo and other amenities are also included in the indoor bath along with, of course, a hair dryer so it's recommended for those wanting to thoroughly wash up!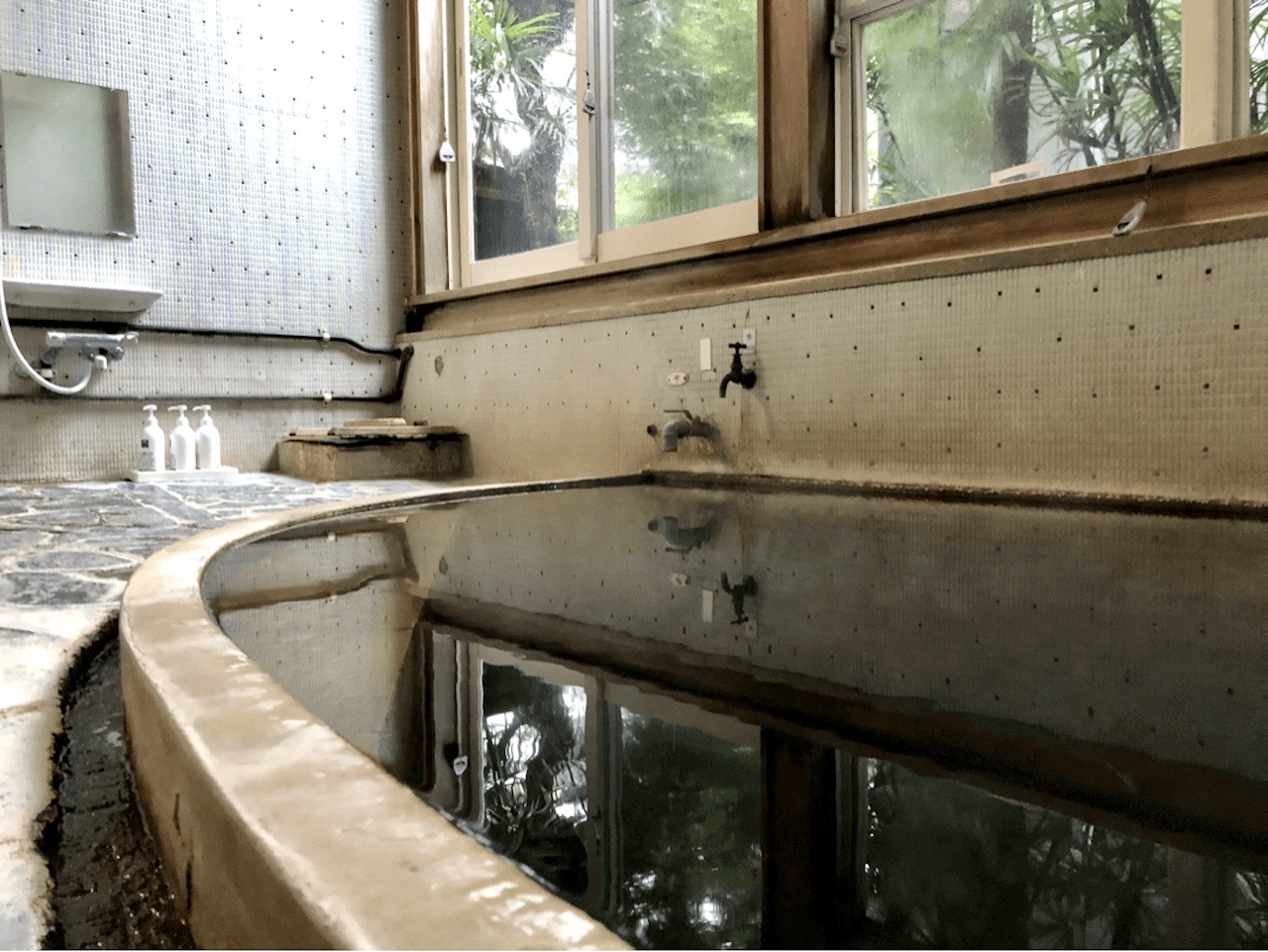 Check Before You Go!
Yamada Bessou is usually open as a ryokan, but you can also make use of it without staying the night. However, since it may be busy or in the middle of being cleaned, it's a good idea to call and see whether or not it's available beforehand. If you're hesitant about calling in Japanese, please visit Tourists' Hub & Lounge Wander Compass Beppu in Beppu Station. The kind, friendly staff will do the checking for you. If you don't know how to get to Yamada Bessou, you can have a staff member take you. They will take care of you for as long as their time allows. From lunch that day to plans for the next, professionals will come together to solve your problems!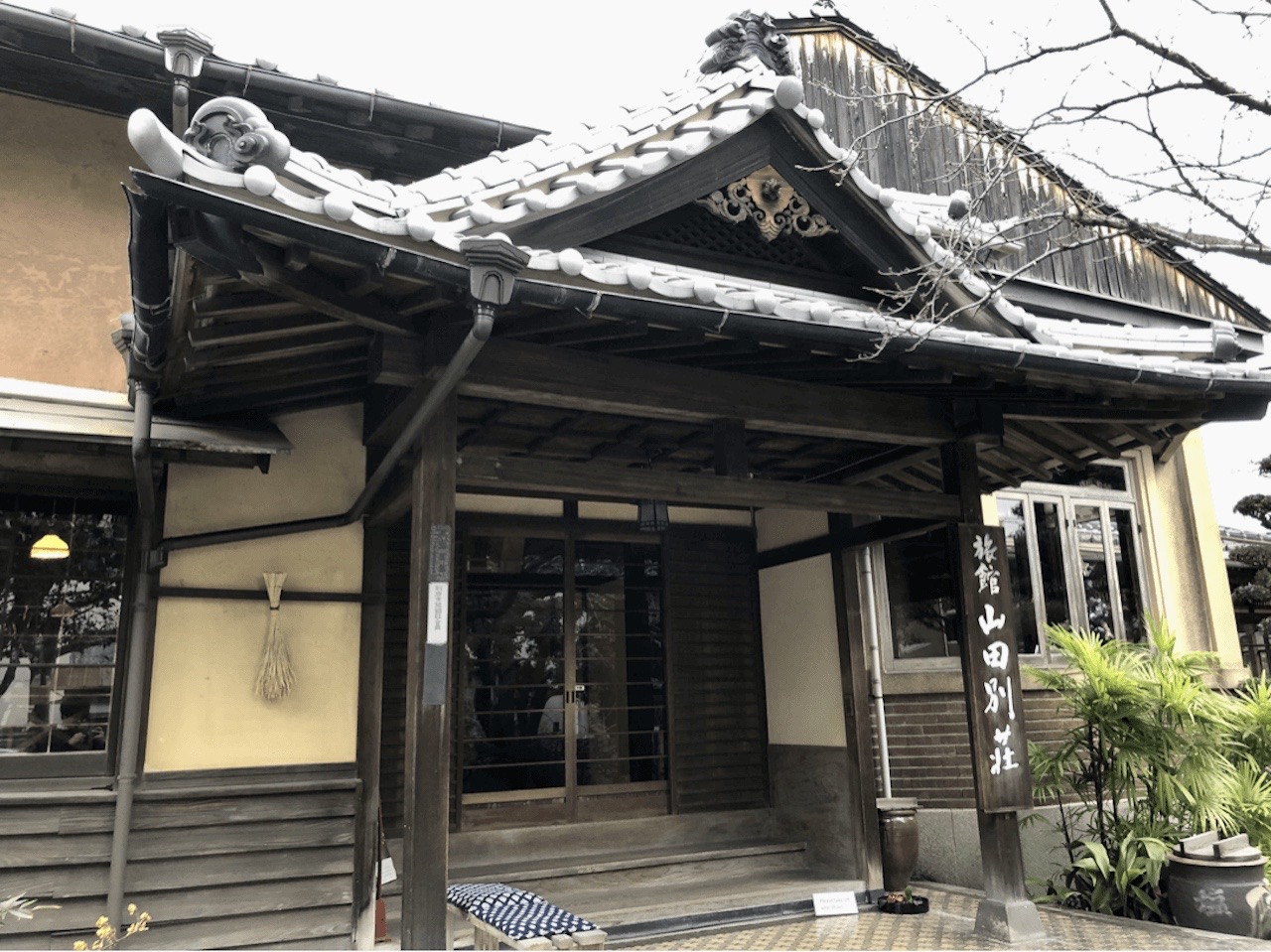 The Writer's Recommended Way To Have Fun
I go on my days off when there's nothing to do and I want to kill time around the station. Since Yamada Bessou is in the vicinity of JR Beppu Station (8-minute walk from the station), it's the best place to go and relax alone or with a friend when you've got an hour of free time.
Basic Info
OPEN: Mon, Wed, Thurs 10:00-15:00
FEE: 500YEN
TATTOO: Allowed
EnjoyOnsen