Enjoying Myoban's Mountains
In the observation rock bath, a large bathtub made of boulders, there's enough space to fit 5-6 adults simultaneously. There's a bench at the balcony, where you can enjoy Myoban's wilderness as you relax comfortably.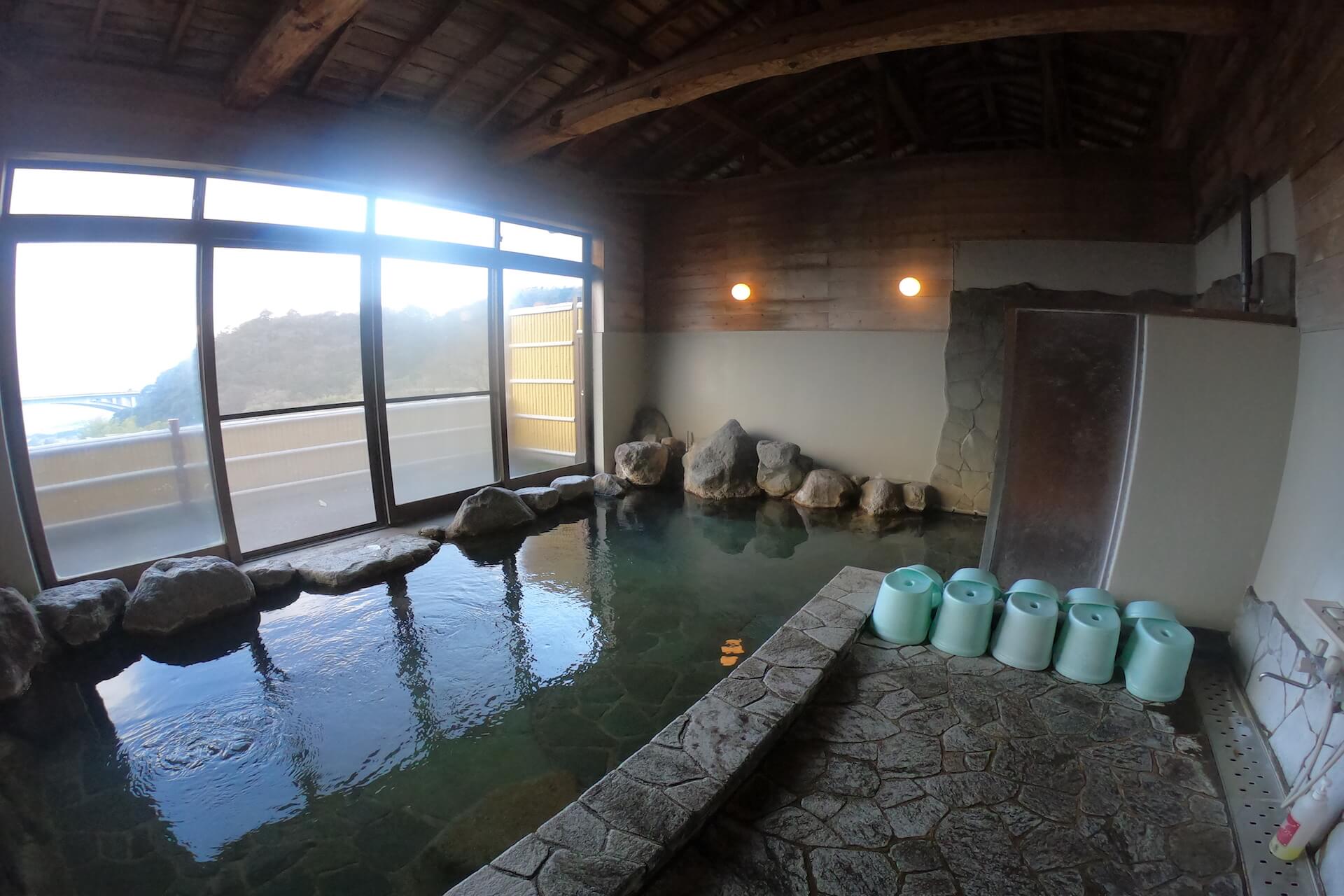 Easy-to-Take Hot Springs in Myoban
In the Myoban area, where highly sulfuric and acidic springs are clustered together, there's "Yamanoyu" – a hot spring that's easy to bathe in. It's a plain hot spring so it's recommended for those with sensitive skin. Additionally, there's a family bath adjoined to it. Unlike the observation rock bath, it's quiet and deserted, so even people with small children can bathe in peace.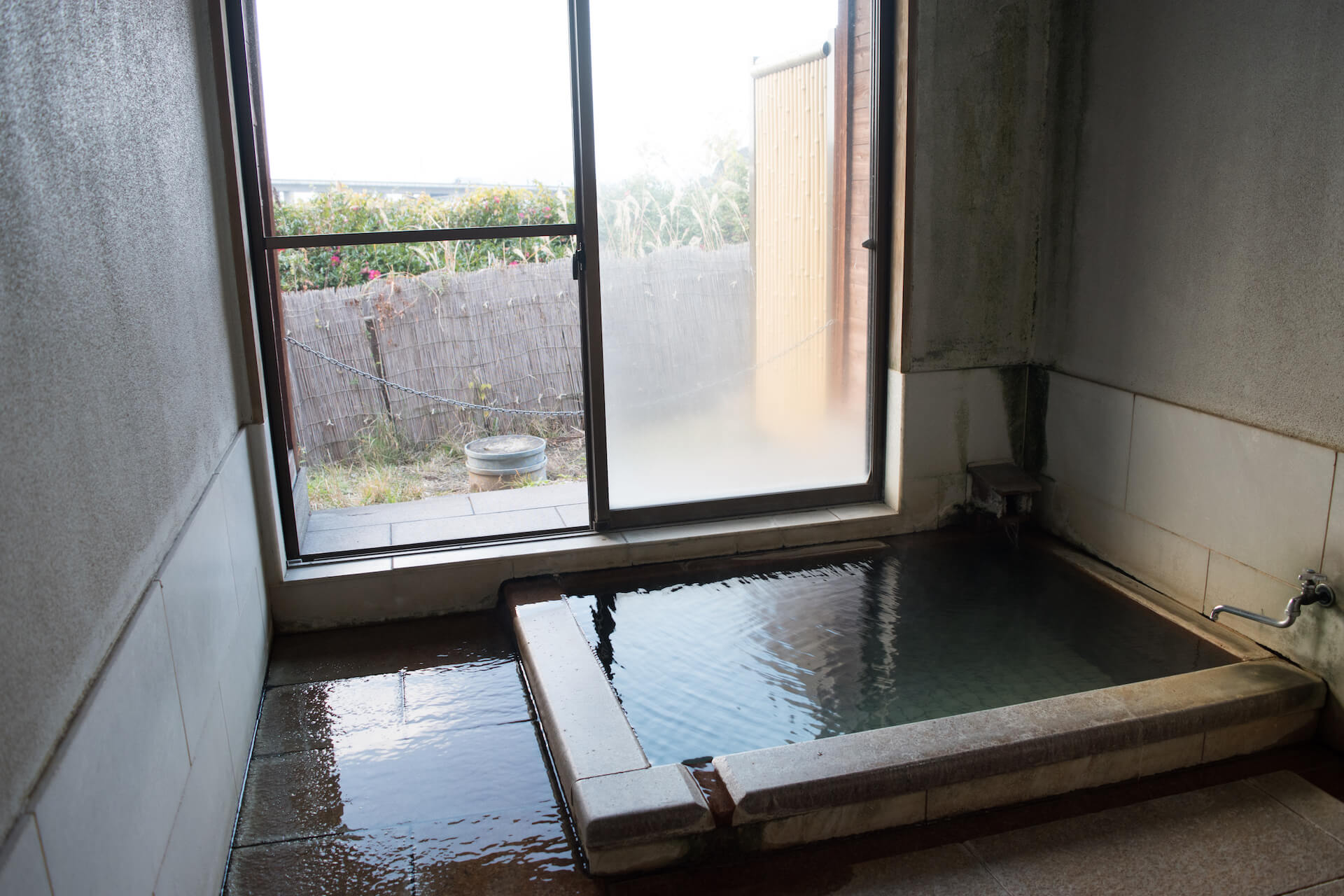 Tatami, TV and Eggs
For the people who have been enjoying hot springs, the resting space has been covered in tatami that just oozes Japanese vibes. In this small yet calming space, you can watch TV while taking a breather. Furthermore, thanks to the kindness of the caretaker, Beppu's famed hot spring eggs (yude-tamago) can be enjoyed for free. To those who visit Yamanoyu, please give it a try! You'll end up looking like a local, leisurely eating eggs while watching TV on tatami.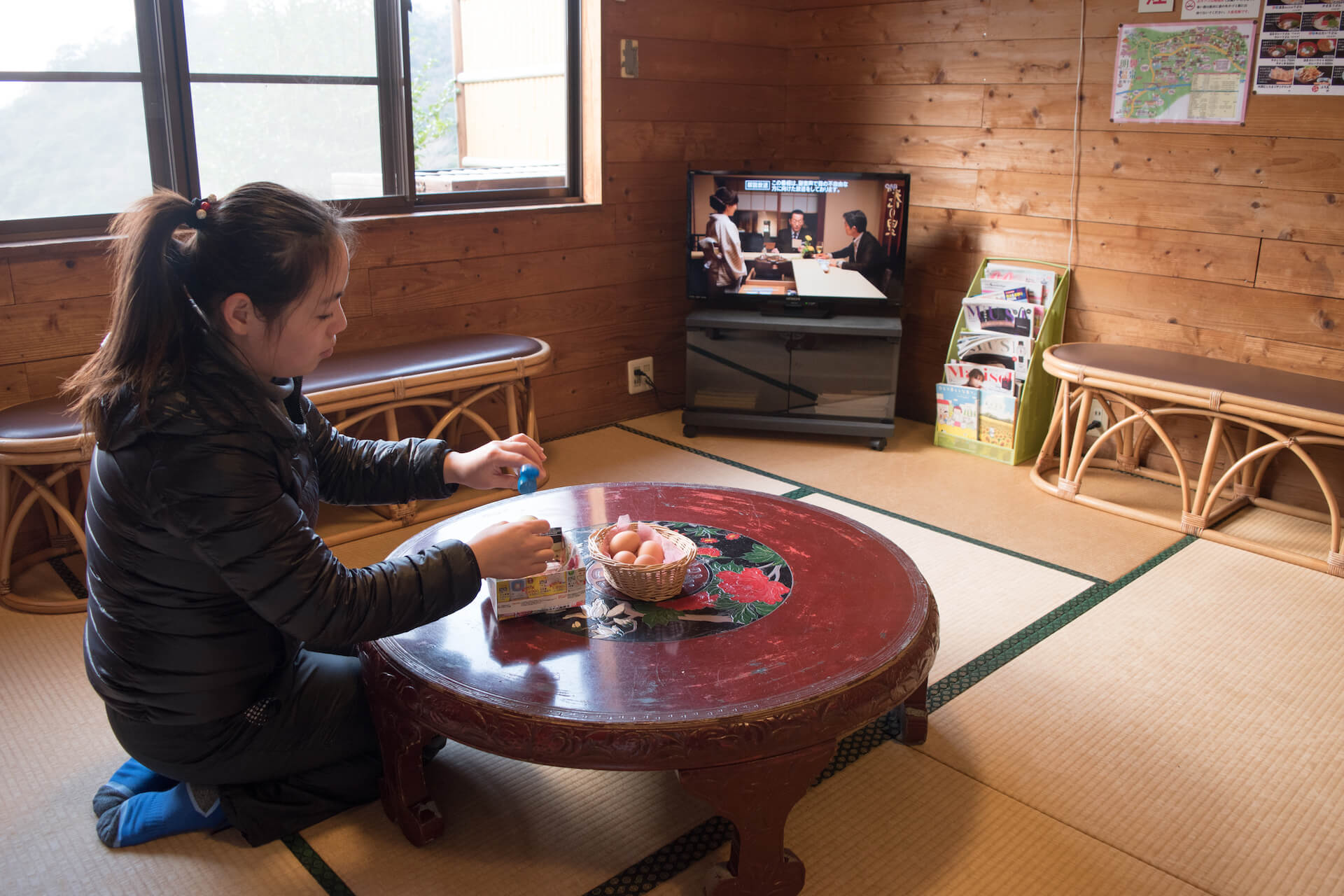 Okamoto-Ya Store, 3 Minutes Away By Foot
Yamanoyu is located on a hill opposite of Okamoto-ya. The fact that you can freely drop by Okamoto-Ya before or after your meals is definitely a strong point. Yamanoyu is a building with a calm atmosphere resembling a traditional Japanese house. It exists surrounded by Myoban's wilderness and the steam rising from the earth's surface.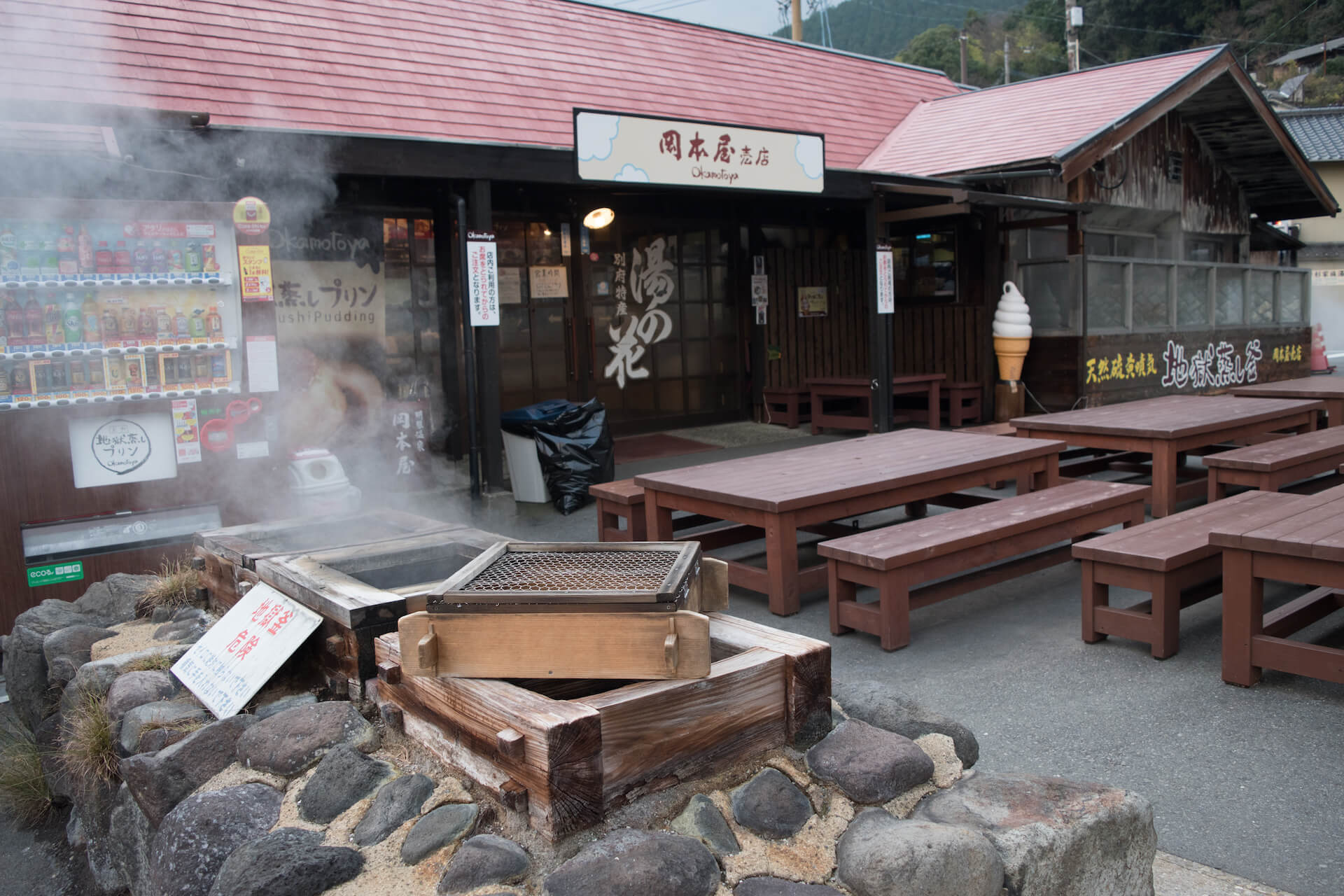 The Writer's Recommended Ways to Have Fun
My personal method of having fun is dropping by on a day off after having a meal at Okamoto-ya with several of your good friends. Have a nice conversation while soaking in the springs for longer than usual, and definitely don't forget to try the hot spring eggs! It's, without a doubt, a wonderful way to spend your day off!!
Basic Info
OPEN: 13:00-20:00 (Every Tuesday is a regular holiday)
FEE: 500YEN (PRIVATE: 1,500YEN/1hr)
TATTOO: Unallowed (PRIVATE: Allowed)
How to get to Beppu, where Yamanoyu is located
EnjoyOnsen