Hot springs cannot be spoken of without the word "health" being involved. The effect of soaking in the baths, and the effect of hot spring ingredients is what is often spoken of. I also feel the effects of these as I enter the hot springs every day. It's been good living in Beppu. But you who are the super health-conscious type might say, "It would be so sweet to be healthy just by getting in a hot spring!" Beppu is the best hot spring city in the world. I know this very well. There is a hot spring facility that coincides with your hopes. That is "Yuto Pier Hamawaki" (Utopia Hamawaki).
Kurhaus?
This word may be commonly heard in Europe. Kurhaus is a German term meaning "home of rest" and it often refers to a spa resort with a training facility. One of its greatest features is that it promotes health under the guidance of experts. Yuto Pier Hamawaki was created in reference to this "Kurhaus."
Health Full Course
That said, I already explained the Kurhaus, but there is a gym in the Yuto Pier Hamawaki as well. And wow! You can use this gym for free if you pay the 510 yen bathing fee! So let's start with a healthy full course here to exercise and sweat!
To those people who can't be bothered, well… that`s okay too.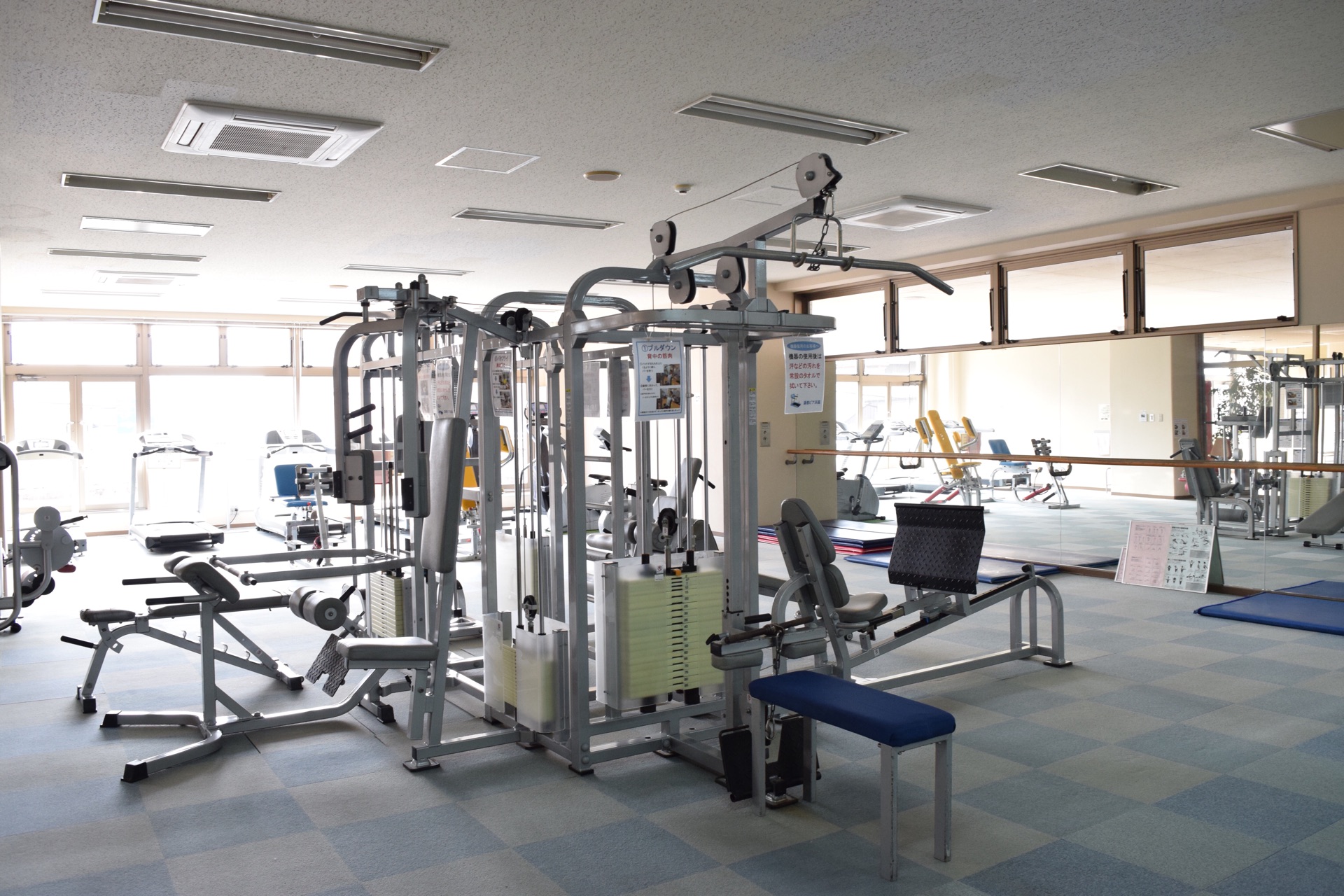 After a good sweat at the gym, you can sweat in the hot spring and heal your tired body. But it's not just healing!!! Do you remember the characteristics of the Kurhaus – to promote health promotion under the guidance of experts? There is no staff who will be thoroughly guiding you from one to ten while you're naked you here at Yuto Pier Hamawaki.
However, "How to enter a healthy hot spring by type" is explained at the entrance.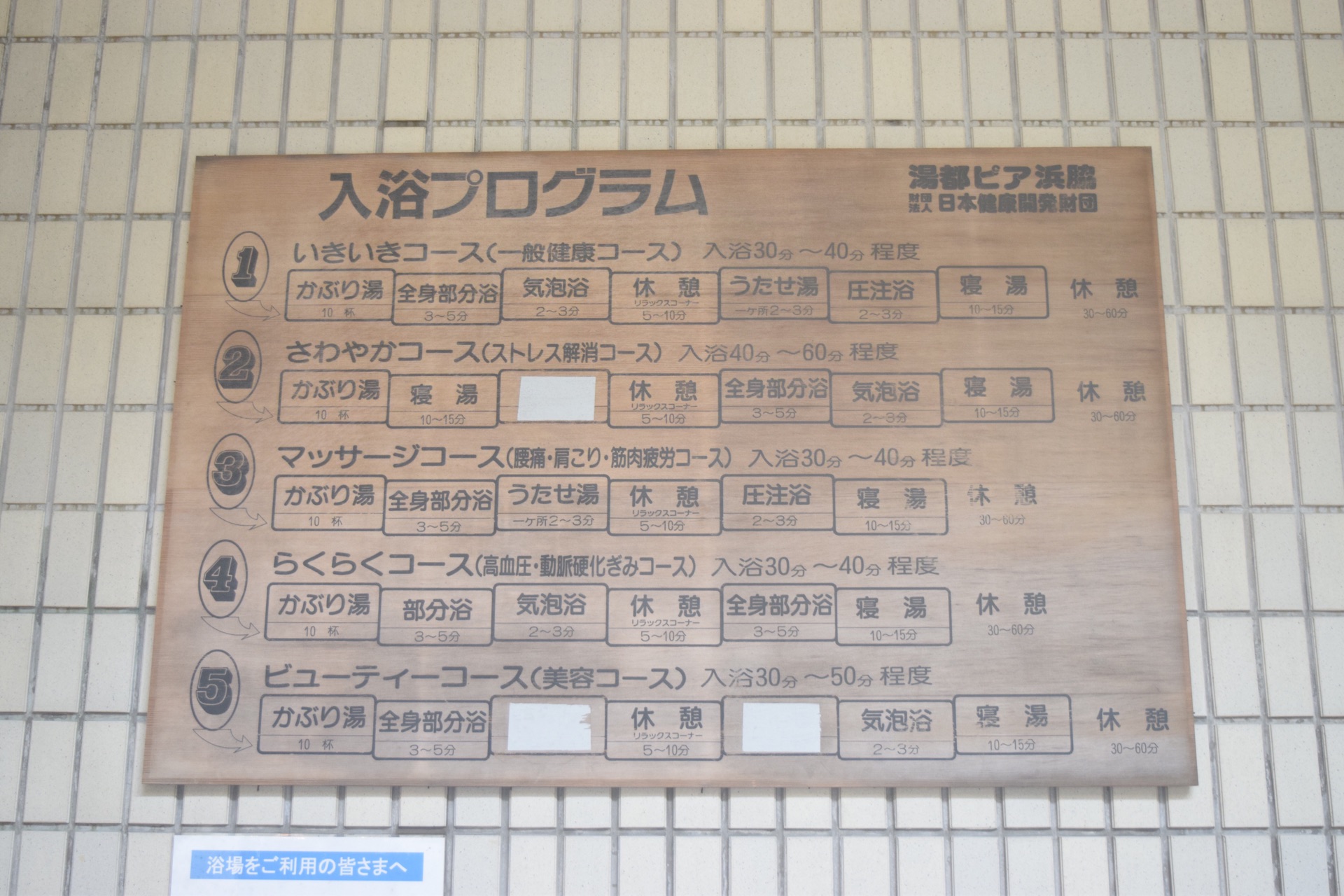 There are eight kinds of hot springs in all.

(1) "Kaburi-Yu." Before soaking in the bath, you pour hot water over yourself to clean the body and get used to the heat. Especially in winter, when the difference between the outside and the temperature is intense, let's accustom your body to the hot water here thoroughly!

(2) Bubble bath, aka the jacuzzi. The room is very comfortable and lukewarm.

(3) Sleeping bath. It is a shallow bath to lie down in. There's a headrest, so make sure to make use of it. The hot water is lukewarm and you can soak comfortably. Be careful not to actually fall asleep though!

(4) Whole body bath. It is an ordinary bathtub where you can be soaked up to your shoulders. Because the hot water is a little hot here, the body warms, but beware of staying in for too long!

(5) Pressure bath. The image is that of a gentle washing machine. It's a bath where you can enter while feeling the pressure of water.

(6) Utase-Yu. It might be easy to understand if you have the image of training beneath a waterfall in mind? The hot water that falls from the top is applied to the shoulder and the waist and it helps to relax the body.

(7) Exercise bath. It is a little deep, lukewarm bath. Let's move those limbs while feeling the resistance of the water!

(8) Sauna. Because there is an hourglass inside, adjust the time and enjoy it to a reasonable extent! There is a cold bath next to it, but let's sweat before entering the bathtub!

The combination of these hot springs, relaxation, fatigue recovery, etc. and following the order and time to enter according to the bath's purpose, etc. is the "How to enter healthy hot springs by type" described at the entrance. Don't overdo it! Let's try the entry method that suits your purpose!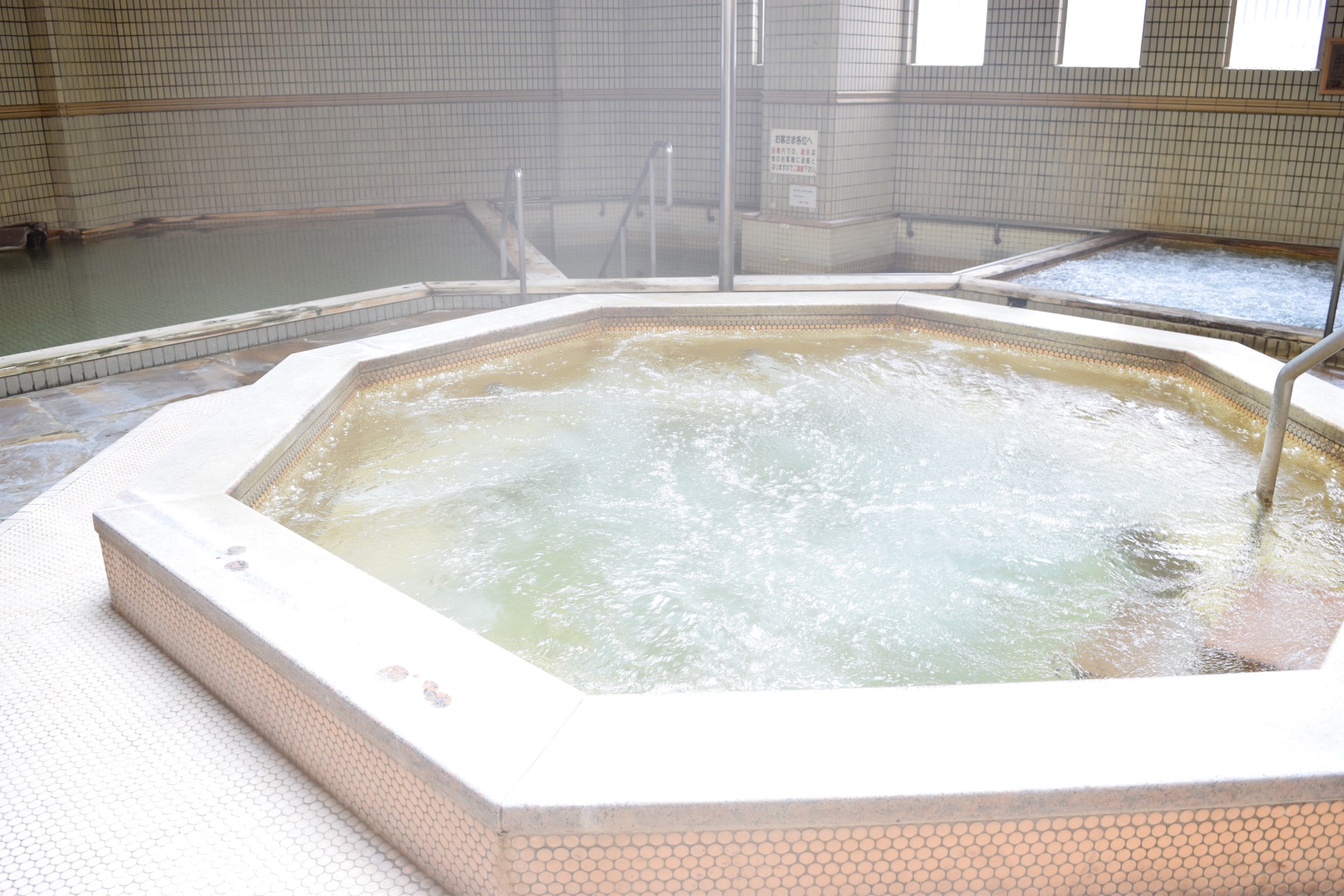 After you get out of the bath, you can take a rest in a Japanese style room.
It's good to try to communicate with local people!
How to get there
We recommend you walk from Higashi-Beppu Station because there are very few buses from Beppu Station to the Yuto Pier Hamawaki. It's nice taking a walk from the station.

The area around Hamawaki used to flourish as a busy city. The city of Beppu has not been struck by air raids, so there are still some old buildings with the vestiges of the times, and it is interesting seeing them as you go! By the way, there is a 100 yen municipal hot spring "Hamawaki Onsen" just below Yuto Pier Hamawaki, but this is a different hot spring so don't be mistaken! Please climb the stairs to Yuto Pier Hamawaki.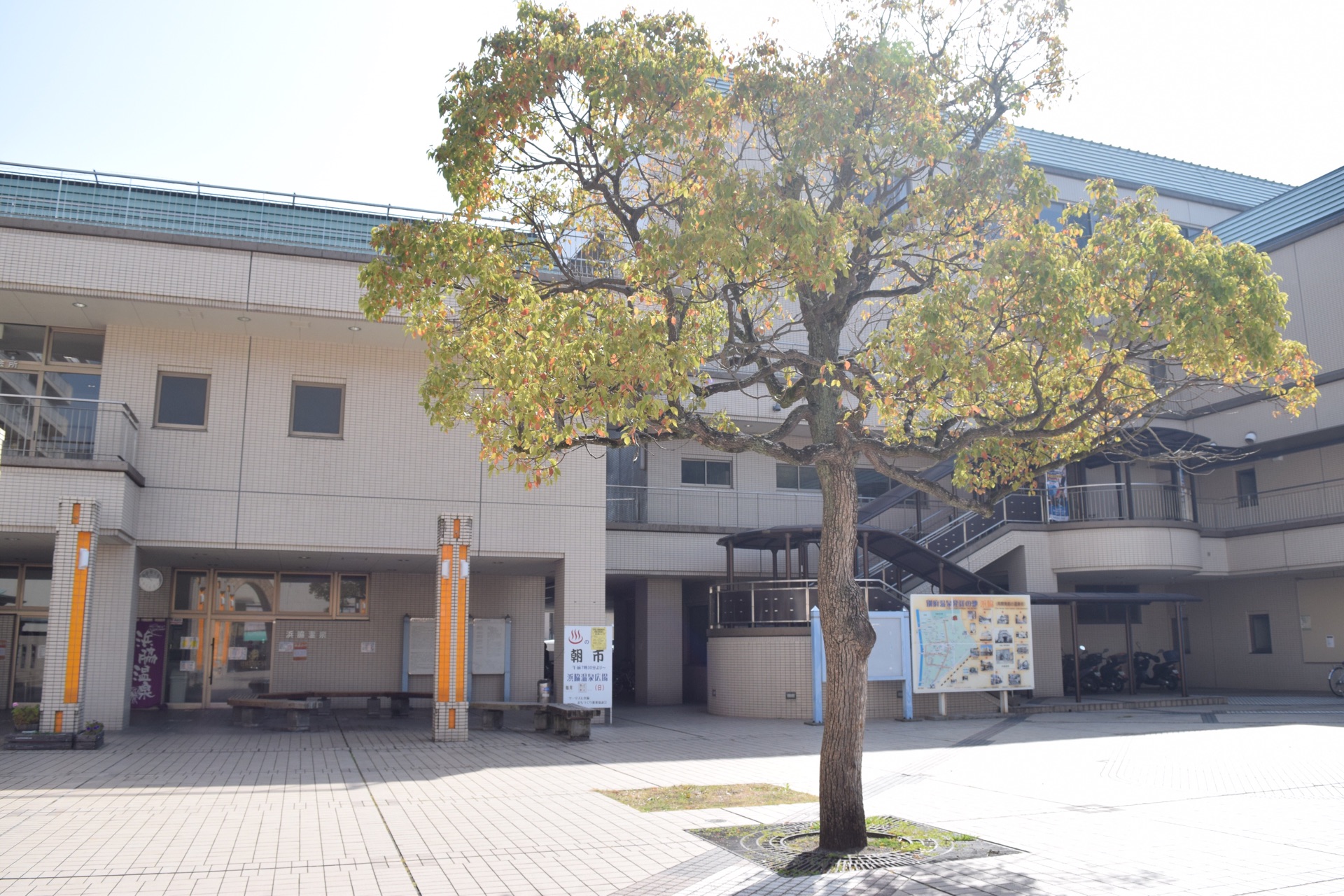 Basic Info
Yuto Pier Hamawaki
10:00 ~ 22:00 (Final reception at 22:00)
Adults: 700 Yen
Children: 250 Yen
Weekly
Tuesday holiday
Shower, shampoo included
Towels are charged
Tattoo: Unknown (Confirmation needed)
How to get to Beppu Onsen.
Recommended hot springs and other attractions can be found by clicking the buttons below, so please have a look!
EnjoyOnsen