Yuya Ebisu Onsen is a part of the Ebisu ryokan (traditional Japanese inn) founded 143 years ago, and has been healing, both body and soul through the power of hot springs since the Edo Period.  Here, you can enjoy luxurious hot springs and stunning landscapes from the onsen's hillside location, which overlooks Beppu Bay.
Yuya Ebisu Has 2 Different Springs!
At Yuya Ebisu there are two types of hot spring, the "Sulfur Spring" and the "Simple Spring". The "Sulfur Spring" is characterised by its unique smell and cloudy coloured water, which has a peeling effect, helping to purify and smooth the skin. By contrast, the "Simple Spring" is colourless, transparent, weakly alkaline, and also contains moisturising ingredients. It's recommended to enter the Sulfur Spring followed by the Simple Spring for best results, and the smoothest skin!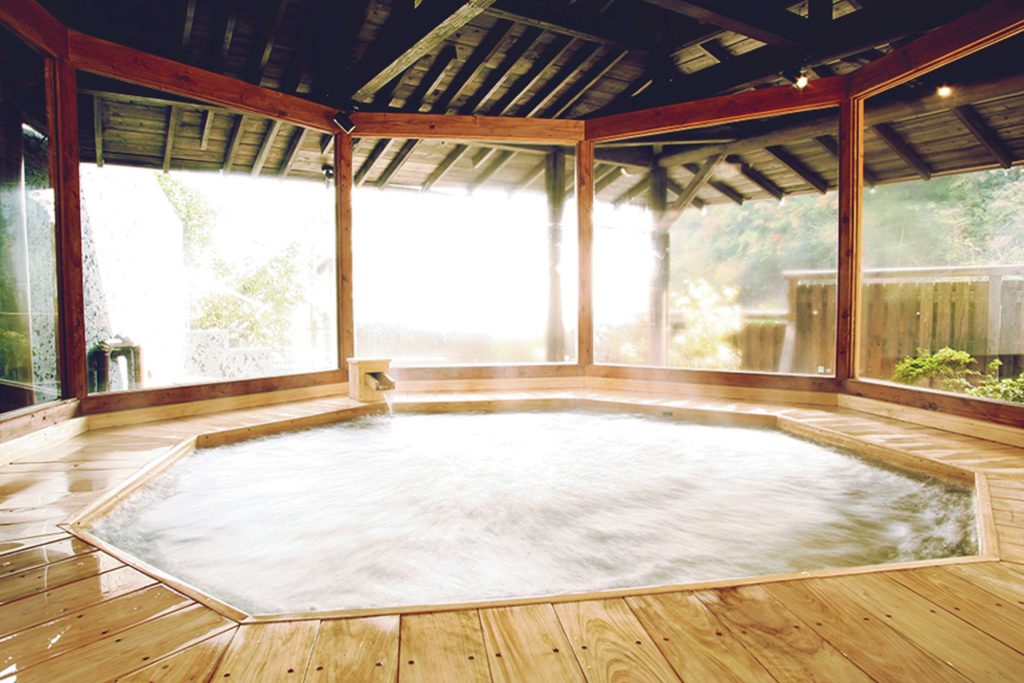 Enjoy Yuya Ebisu In Private
If you want to relax and be healed and soothed with someone important to you, the family bath is definitely the best. Please enjoy the calm space and private time afforded to you by this relaxing environment.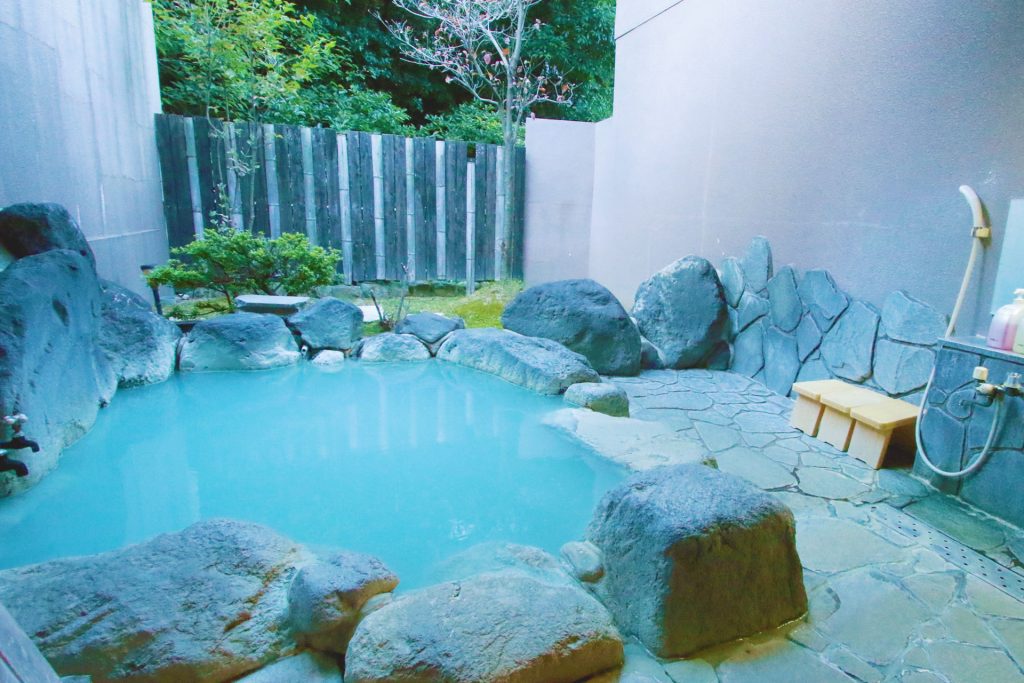 Rock Bathing
In addition to the other springs, you can also enjoy a rock bath which skillfully takes advantage of negative ions. Lay down on the stone, and, whilst relaxing under the soft lighting, release your impurities and heal your fatigue.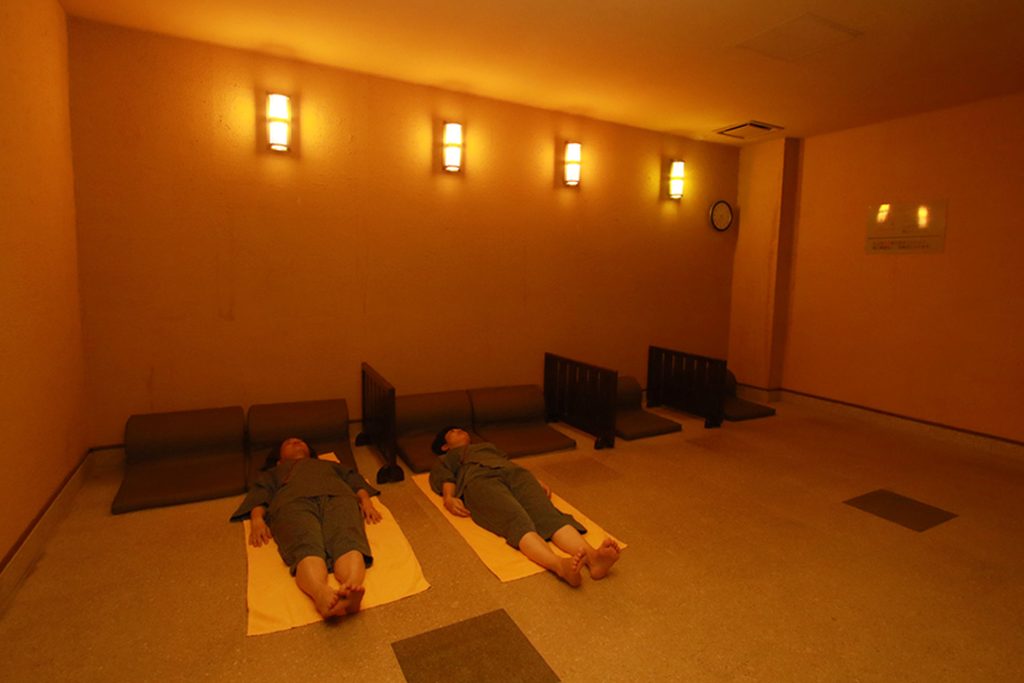 Basic Info
OPEN: Weekdays 10:00~23:00 (last reception at 22:00)
FEE:Adult 1,200 YEN, Middle School Student 500 YEN, Elementary School Student 300 YEN
EnjoyOnsen