There are many onsen where you can enjoy thermal spring waters with modern luxuries: shower stalls, vending machines, massage chairs, etc. There are fewer places, however, where you can joy onsen as Japanese did long ago; that is, surrounded by quiet nature.
How to get to Beppu where Yuyama No Sato is located.
Yuyama No Sato
Yuyama No Sato is located in Beppu's Myoban area, which is characterized by its sulfuric smell and milky waters. This place, hidden in Myoban's mountainside, quickly became one of our favorite onsen. Myoban's thermal waters are enough of a treat. But to enjoy them in this sanctuary, surrounded by a bamboo forest, is any onsen enthusiast's dream come true.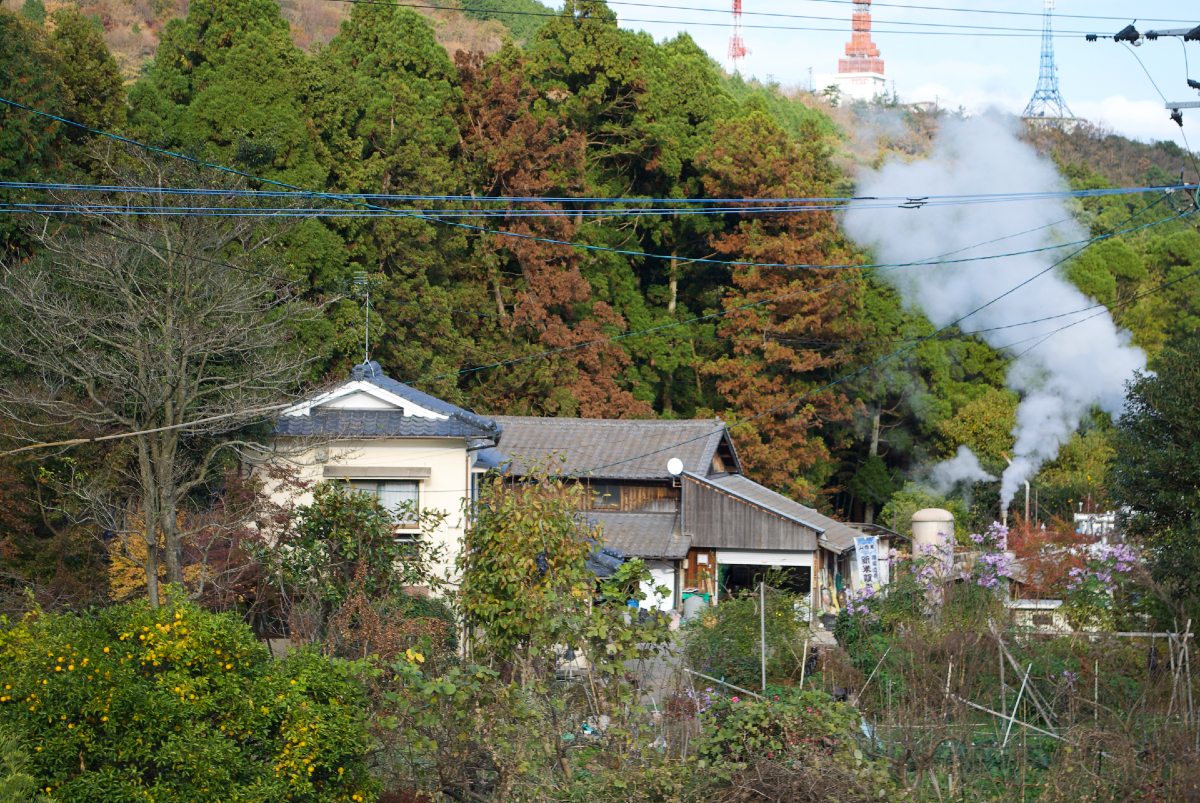 On your way to Yuyama No Sato, you will come upon a charming house. It belongs to Beppu native and this onsen's creator, Tsunematsu san. He is an exceptionally welcoming host and is eager to share his love of hot springs with anyone from anywhere.
Ring the bell and ask for permission to use the hot springs. After paying the incredibly low fee ( 600 yen for the open air baths, 3000 for the private onsen) Tsunematsu or his lovely wife will hand you a bag with a towel and a bottle of water. The towel and water are yours to keep. Just be sure to return the bag.
From there, owner Tsunematsu san will graciously lead the way.
From the entrance to the forest to the hot springs, it will be a 700 meter walk down a fairly steep path through the bamboo thicket.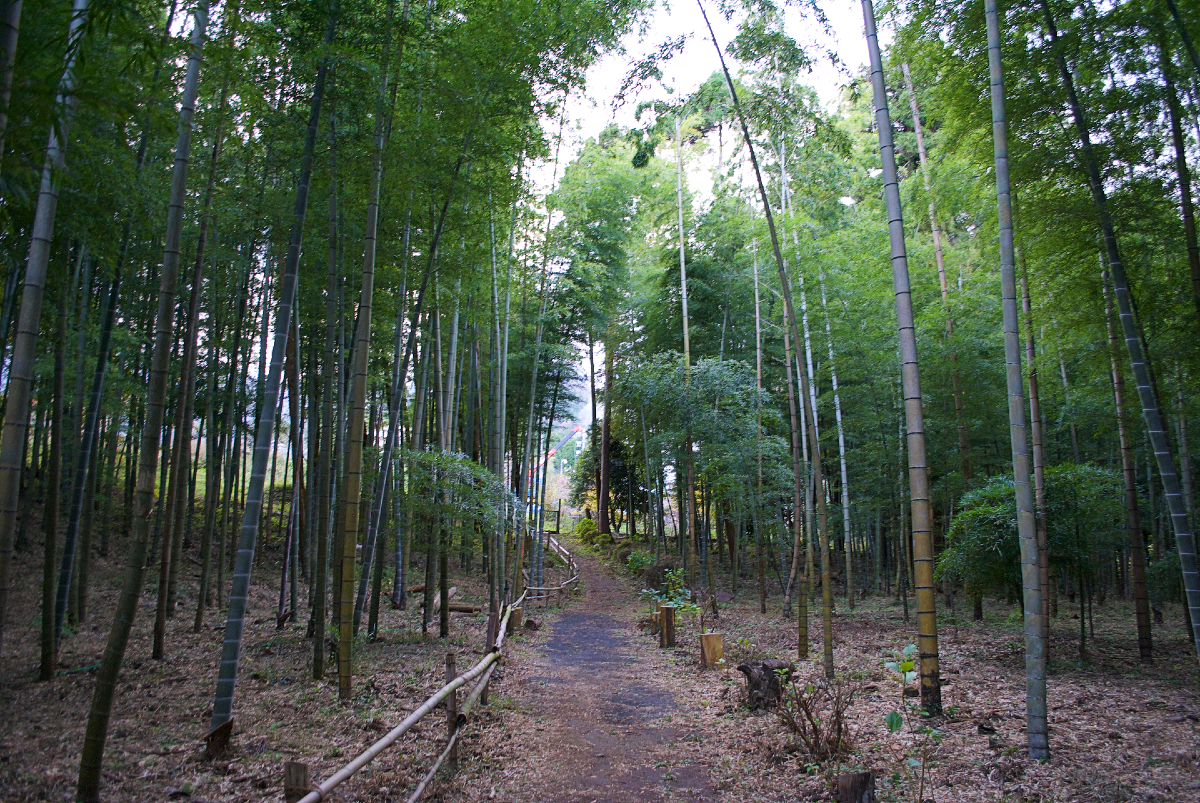 Be careful not to get too distracted by the beautiful scenery! You must watch your step on this path.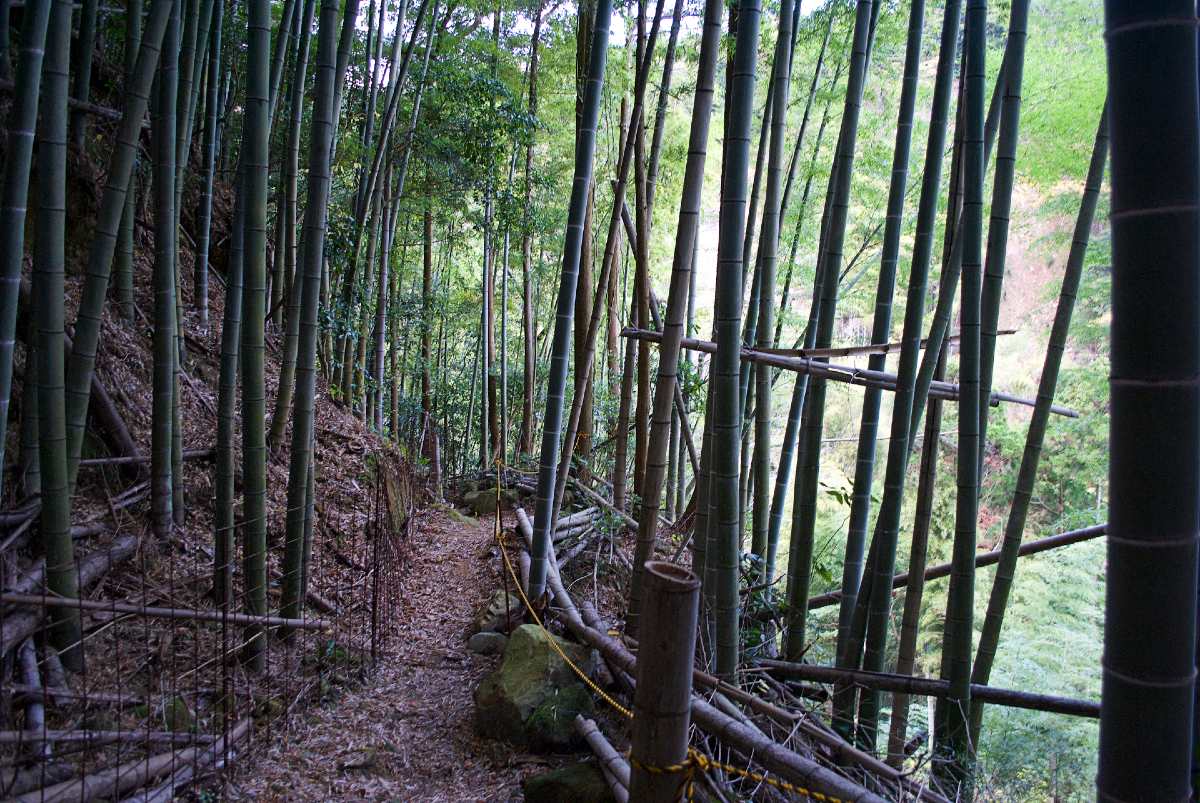 After you cross an intimidatingly narrow bridge over the creek, you will be just a few strides away from your destination.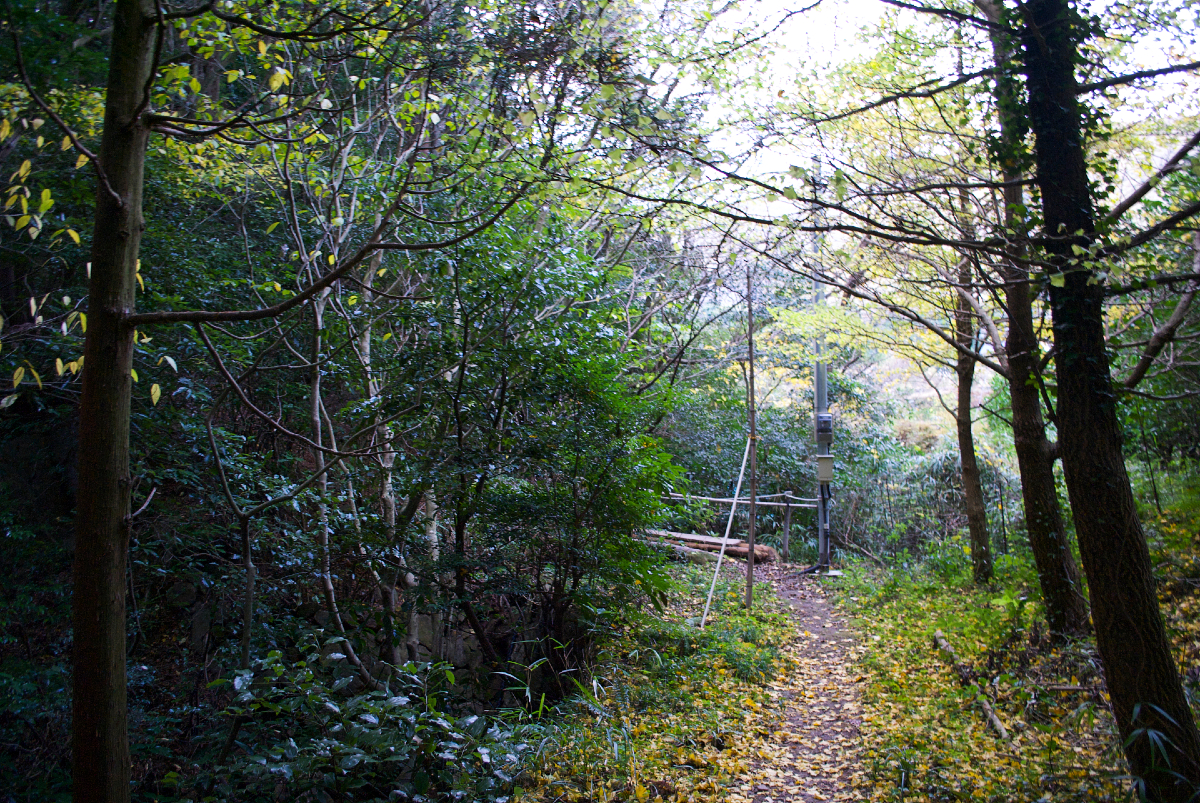 Private Bath
On this occasion, I was lucky enough to be able to enter the private bath. It rests in a small cabin constructed of bamboo.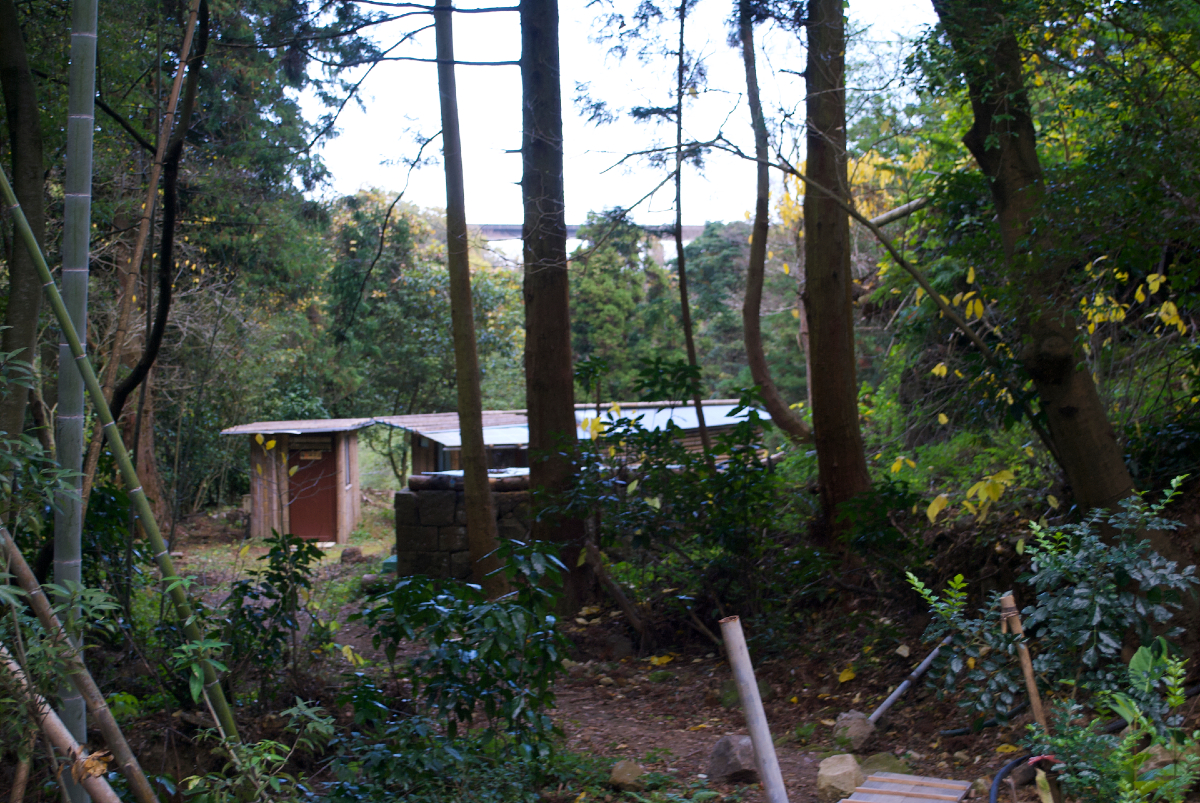 Don't let the obscure location and size fool you! Inside the family bath it is incredibly clean and spacious.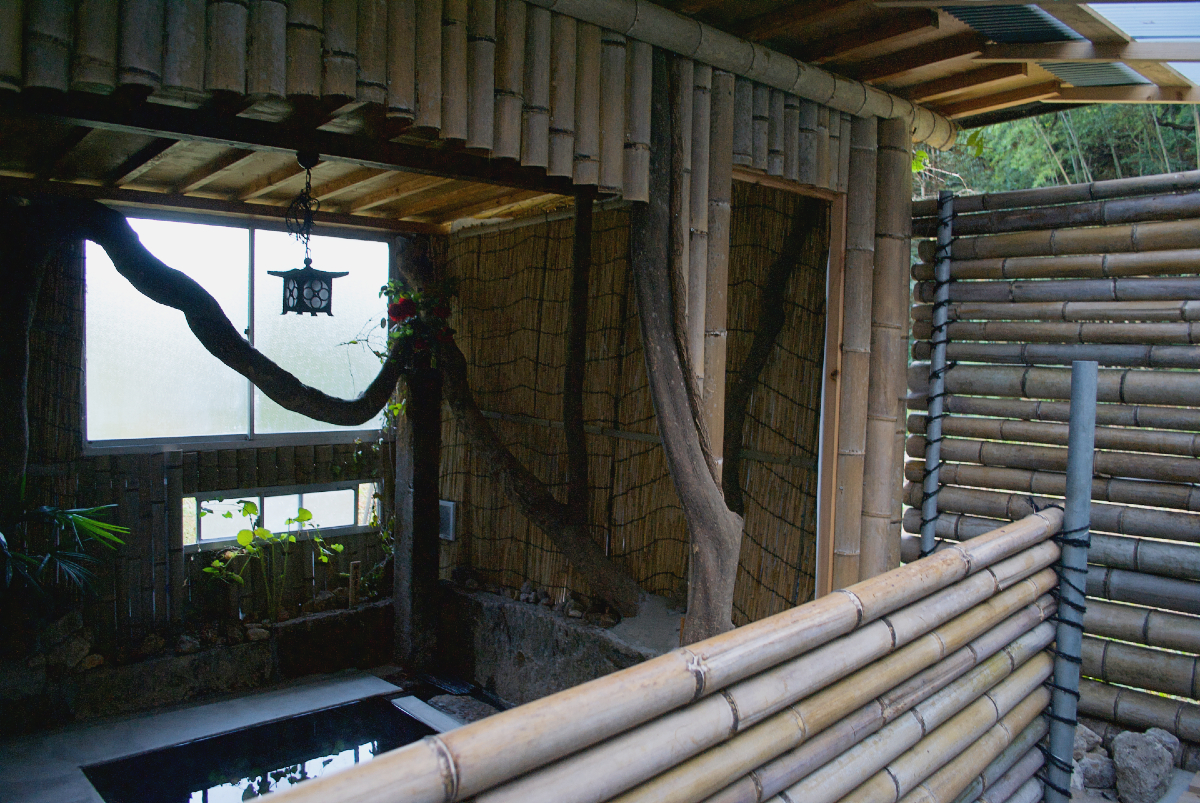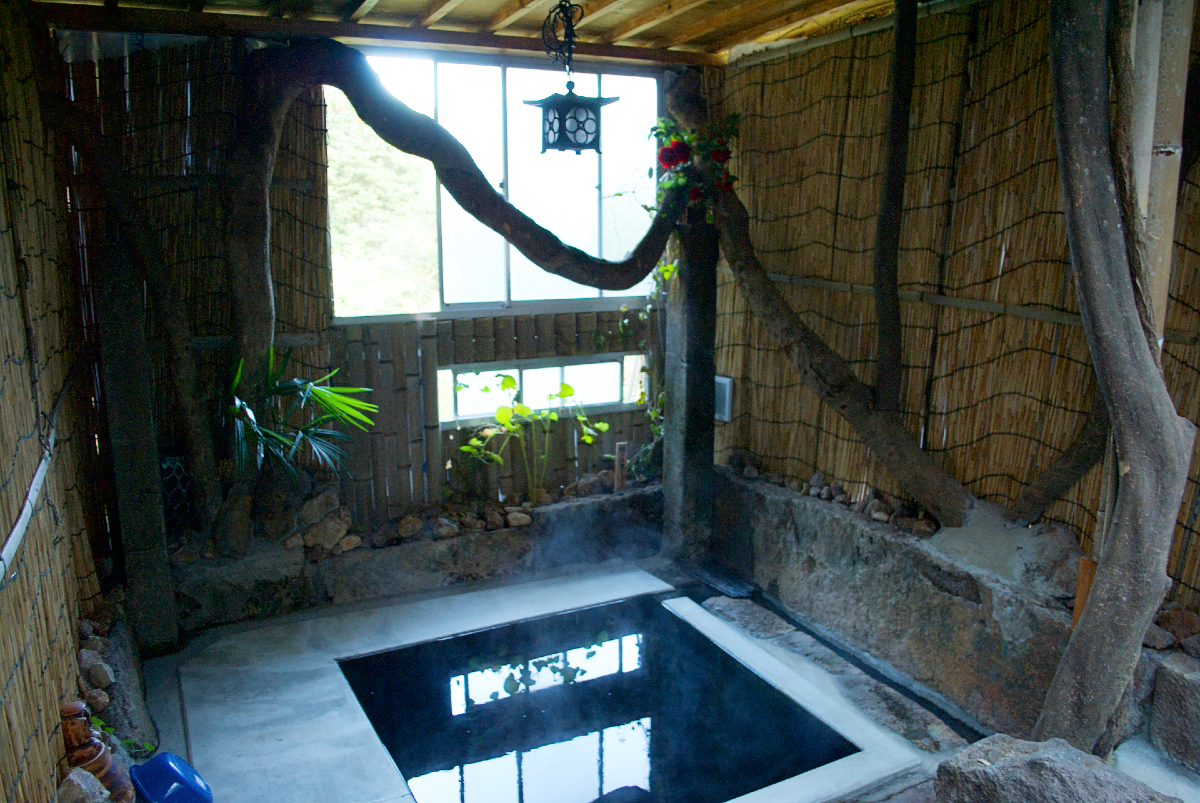 The combination of the bamboo lined interior, stone floor, and view of the forest outside made it one of the most charming private baths in Beppu I have visited. In the cold mountains on this chilly day, I was eager to hop right in!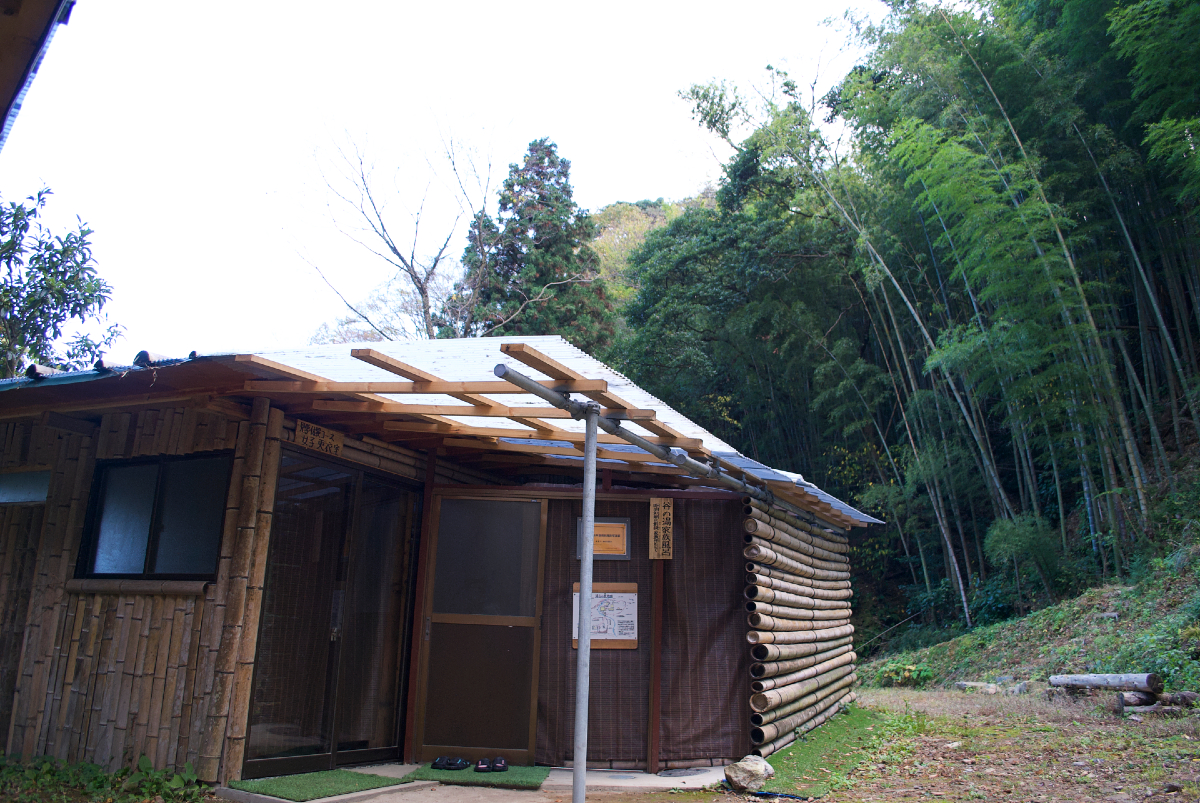 Open Air Baths
From the area where the family bath house sits, you cross a bridge over the creek to enjoy an array of open air baths. These are called "konyoku" or mixed baths, meaning men and women may bathe here comfortably together with swimsuits on. It is one of the best places friends of all genders can enjoy onsen comfortably together.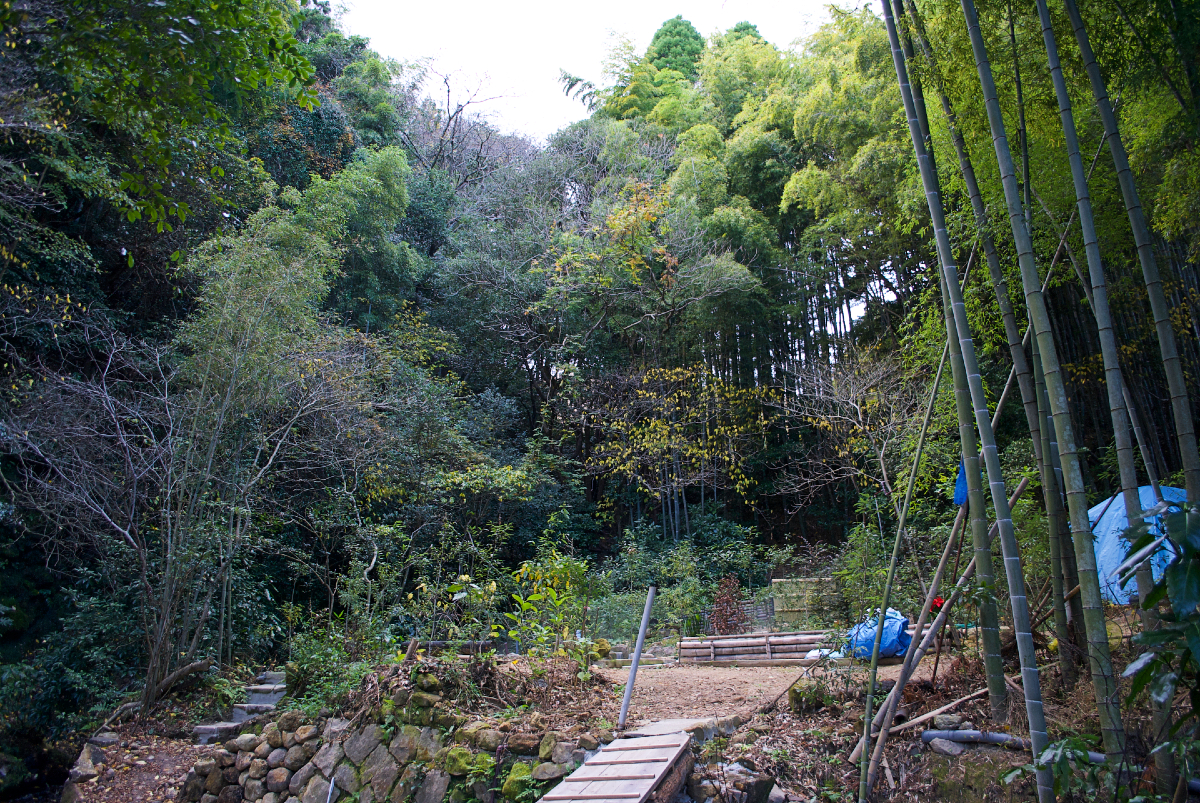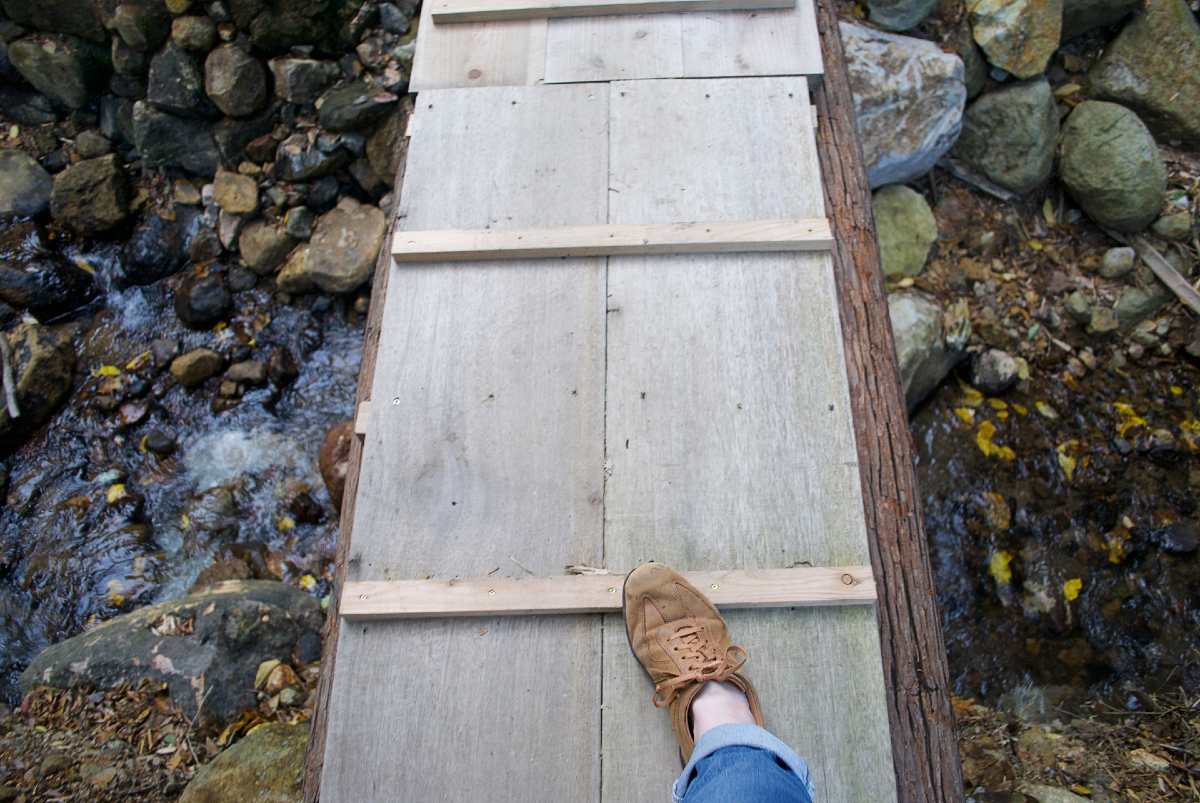 Footbath or Ashiyu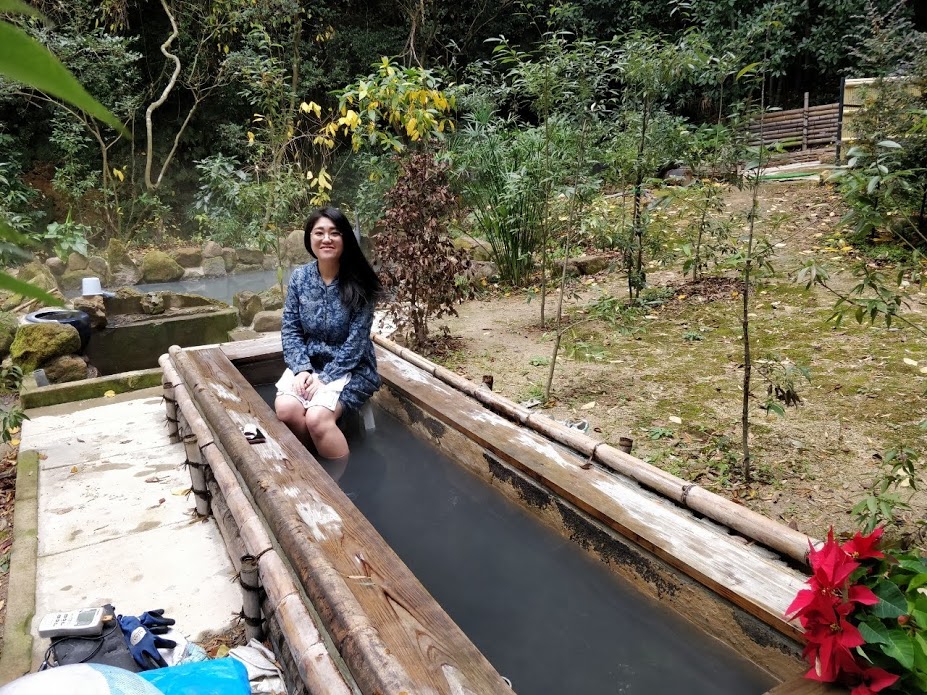 The tub is long enough to seat a few people comfortably. Perfect to rest your feet from the walk down.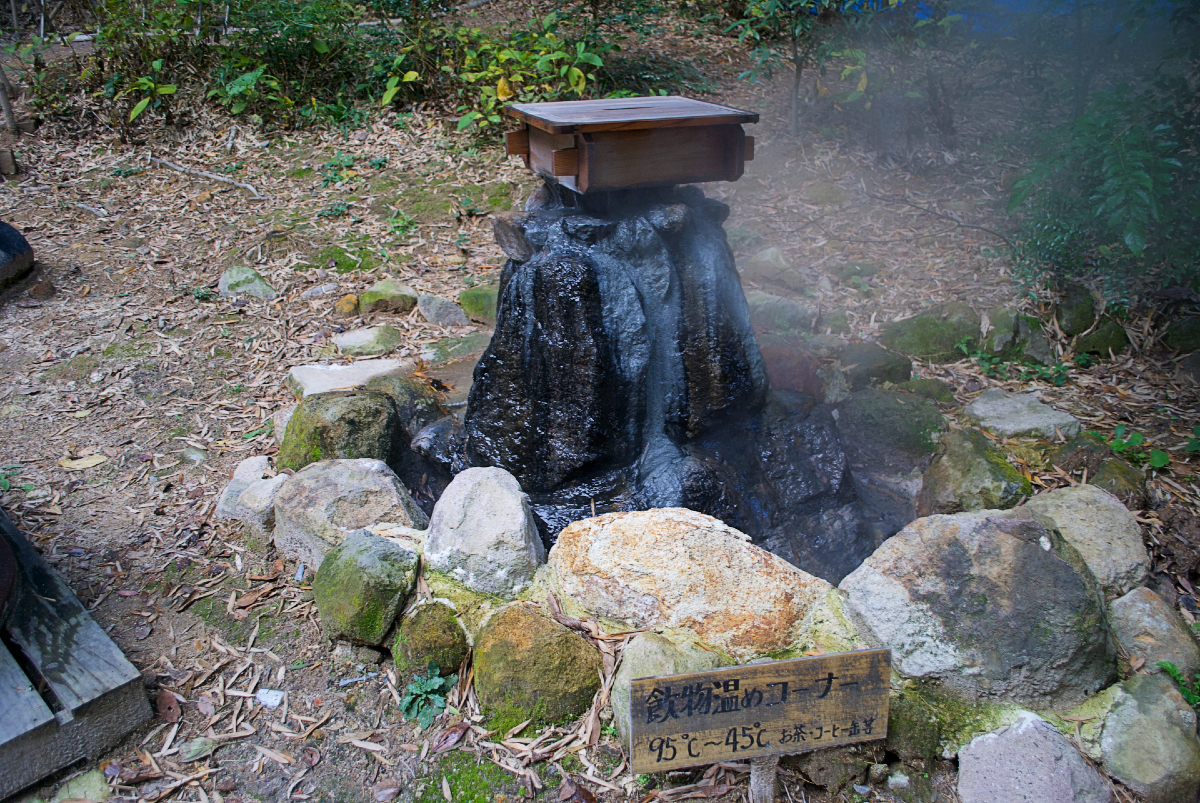 You can even sip on some fresh hot spring water as you relax your feet in the bath! You can learn more about the history and health benefits of drinking onsen water here.
Yuyama No Sato Has Doroyu Too?
Tsunematsu san told us that kids especially love this bath! It is a unique kind of doroyu or mud bath. The water is fairly thick and if you kick up the sand beneath you, you can see white onsen minerals (yunohana) rise to the surface.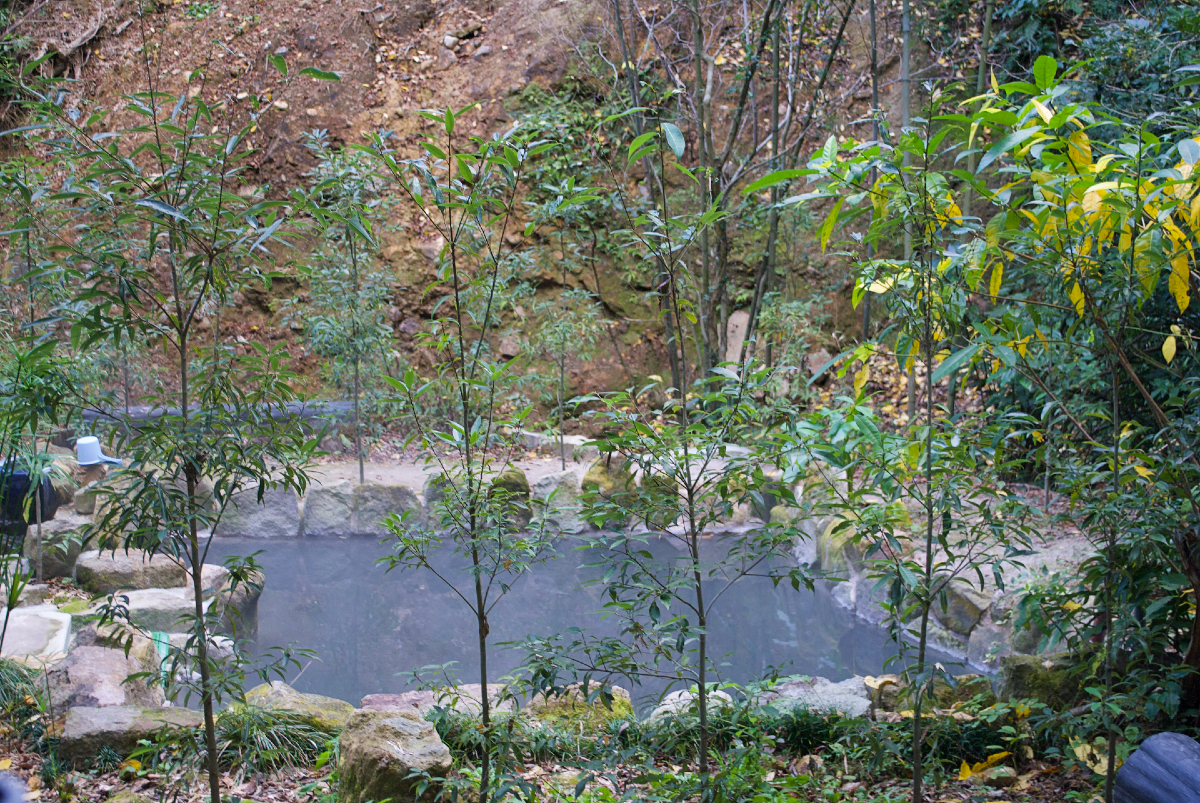 Basic Baths
There is also a simple onsen where you can have the perfect view of the nearby waterfall.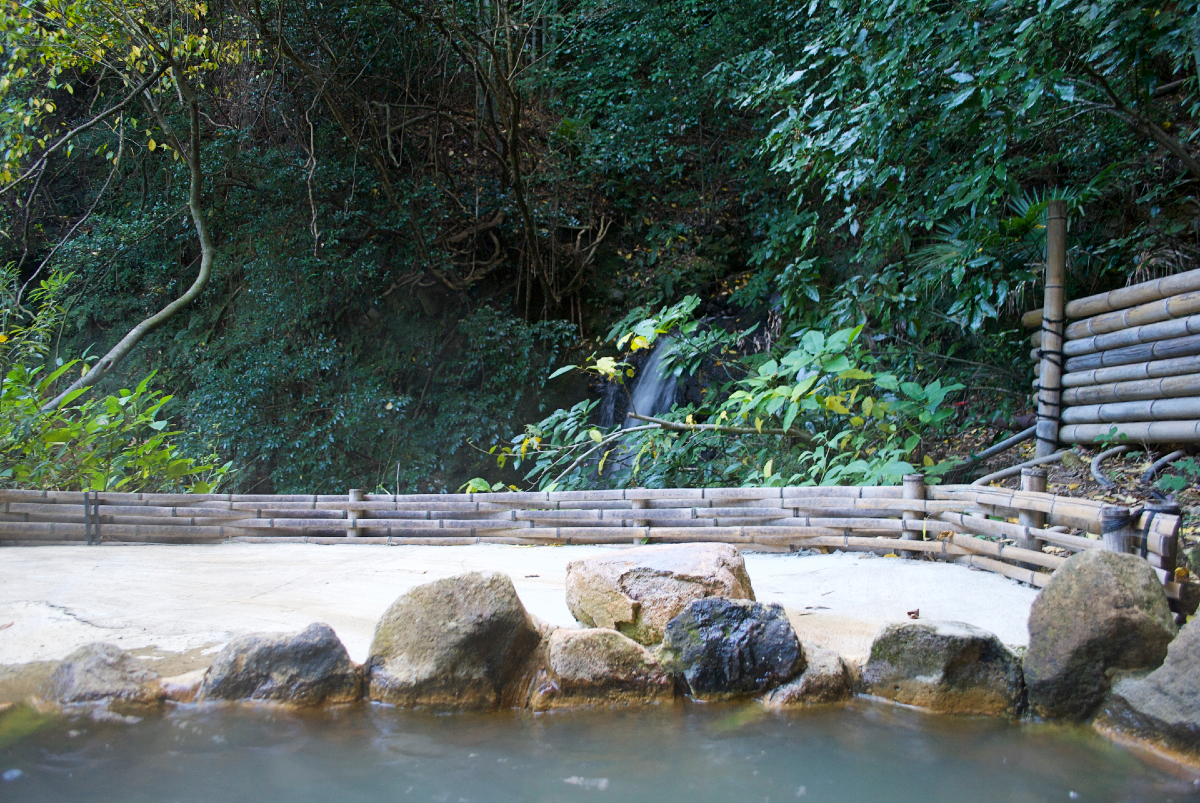 And yet another onsen tub sits alongside the creek. You can listen to the sound of the rushing waters as you relax.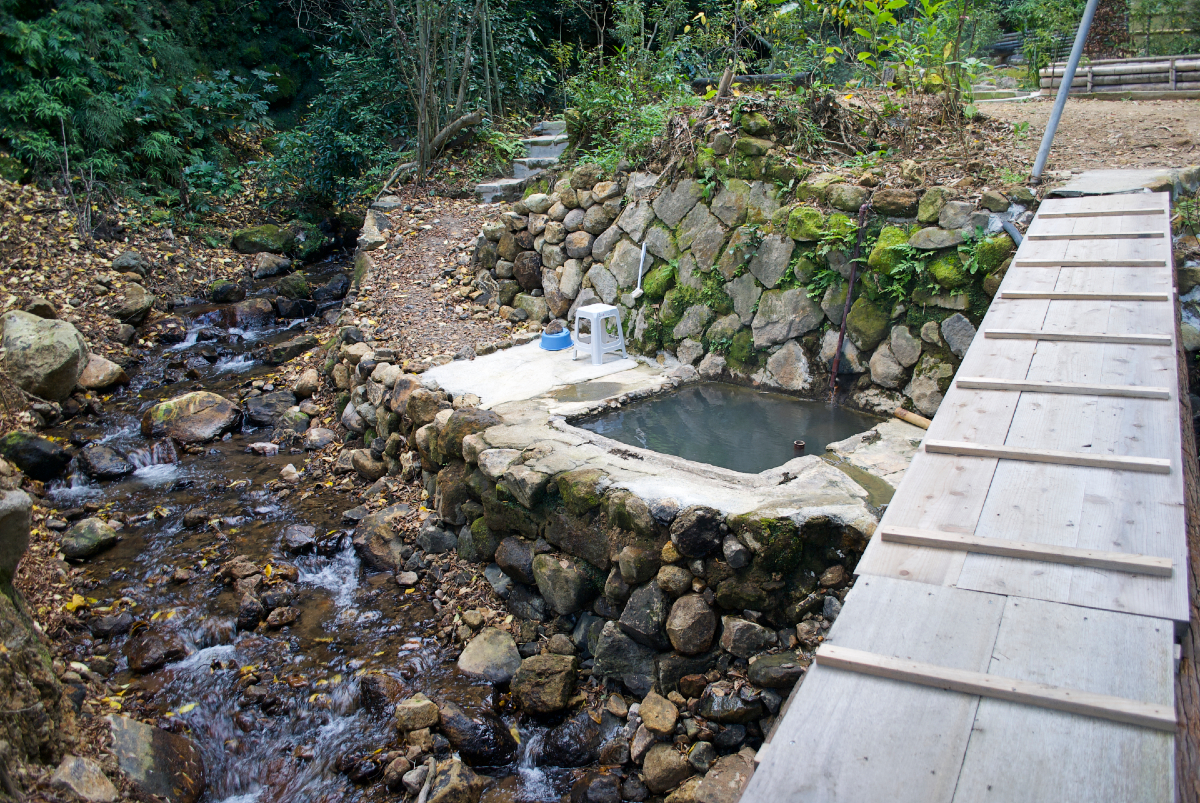 There is also a twin takiyu or waterfall bath where you can massage your back and shoulders under the running water. All in all, you can enjoy 5 different baths surrounded by nothing but nature.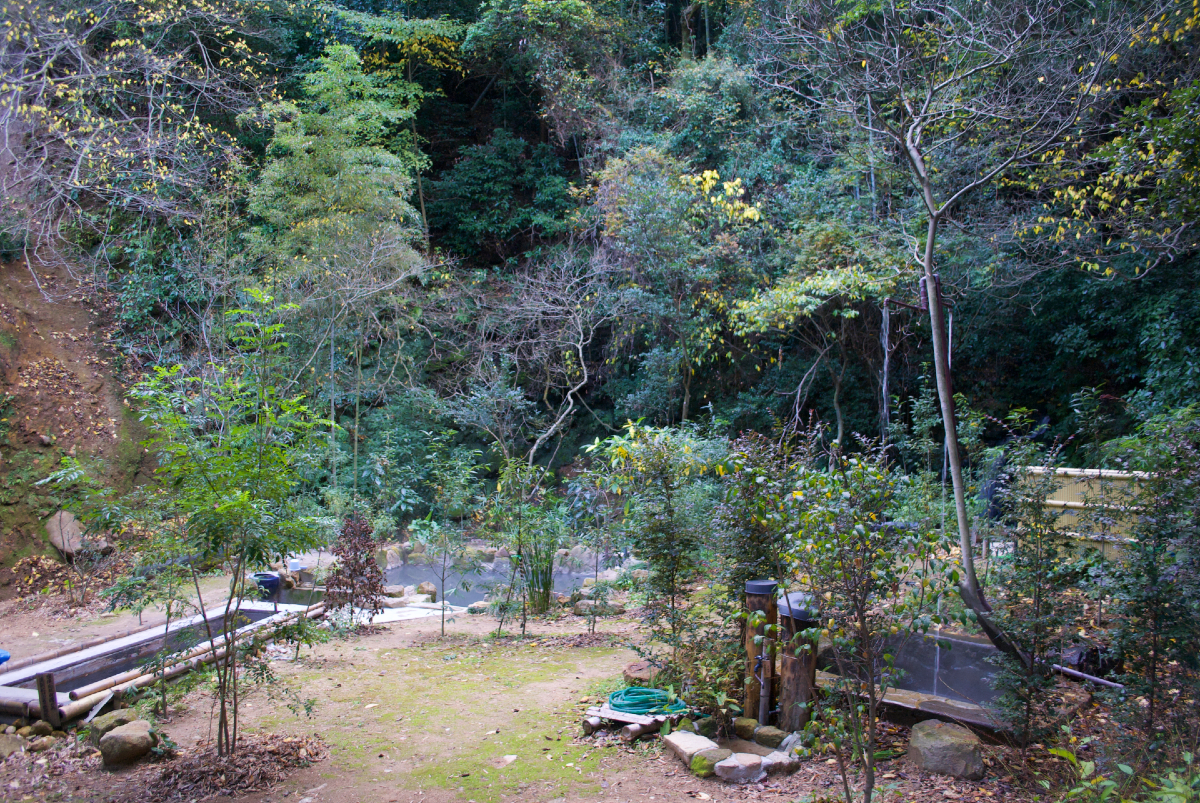 Tsunematsu san explained the long history of this place. Though the onsen have only opened up this year, his past here extends much further.
When he was a child, this place used to be lined with yunohanagoya, which are huts where Myoban locals create yunohana, an onsen bath salt. You can read more about the making of onsen bath salts here. They started over one hundred years ago. Now he has turned this sacred ground into this onsen sanctuary.
On my way back, Tsunematsu asked me how were the hot springs.
When I responded with how lovely they were, he said:
"Nani yori mo." That above all else.
Basic Info
Yuyama No Sato
OPEN: 9:00-17:00
CLOSED: Thursday
FEE: Outdoor baths Adult 600 yen towel and water included (1 hour), Private bath 3000 yen
TATTOO: Allowed
PHONE: Owner Mr. Tsunematsu 090-4988-4179
EnjoyOnsen