Nguyễn Mẫn Thuỷ Tiên (currently 22 years old)
Vietnam Entertainer, Moderator
Instagram Follower Count: 781,000 (as of 2018/11/28)
Facebook Follower Count: 280,000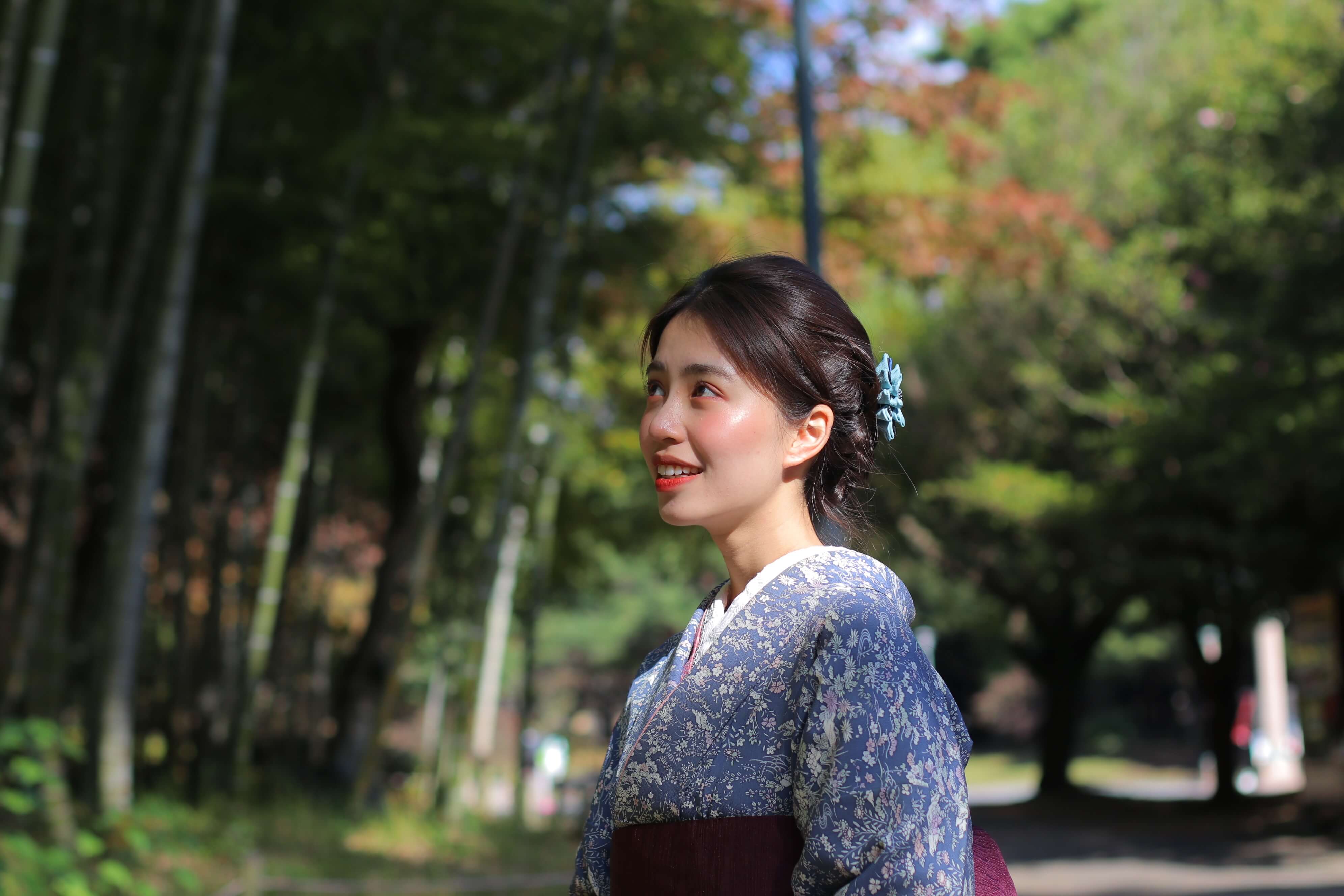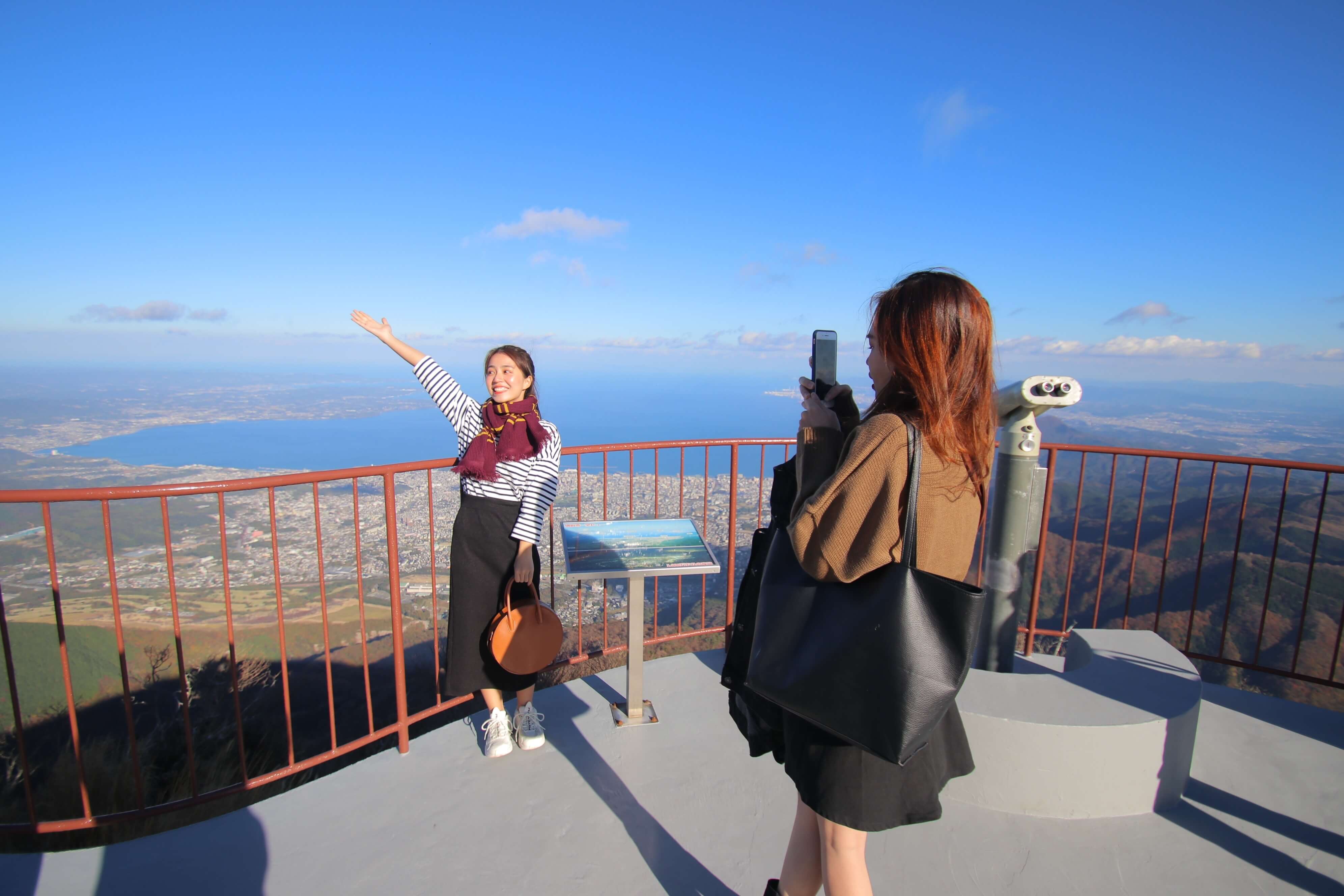 Tiên, who boasts insane popularity as a too-cute entertainer in Vietnam, has an Instagram following of over 750,000. This Vietnamese citizen residing in Japan is number one by far in terms of talent.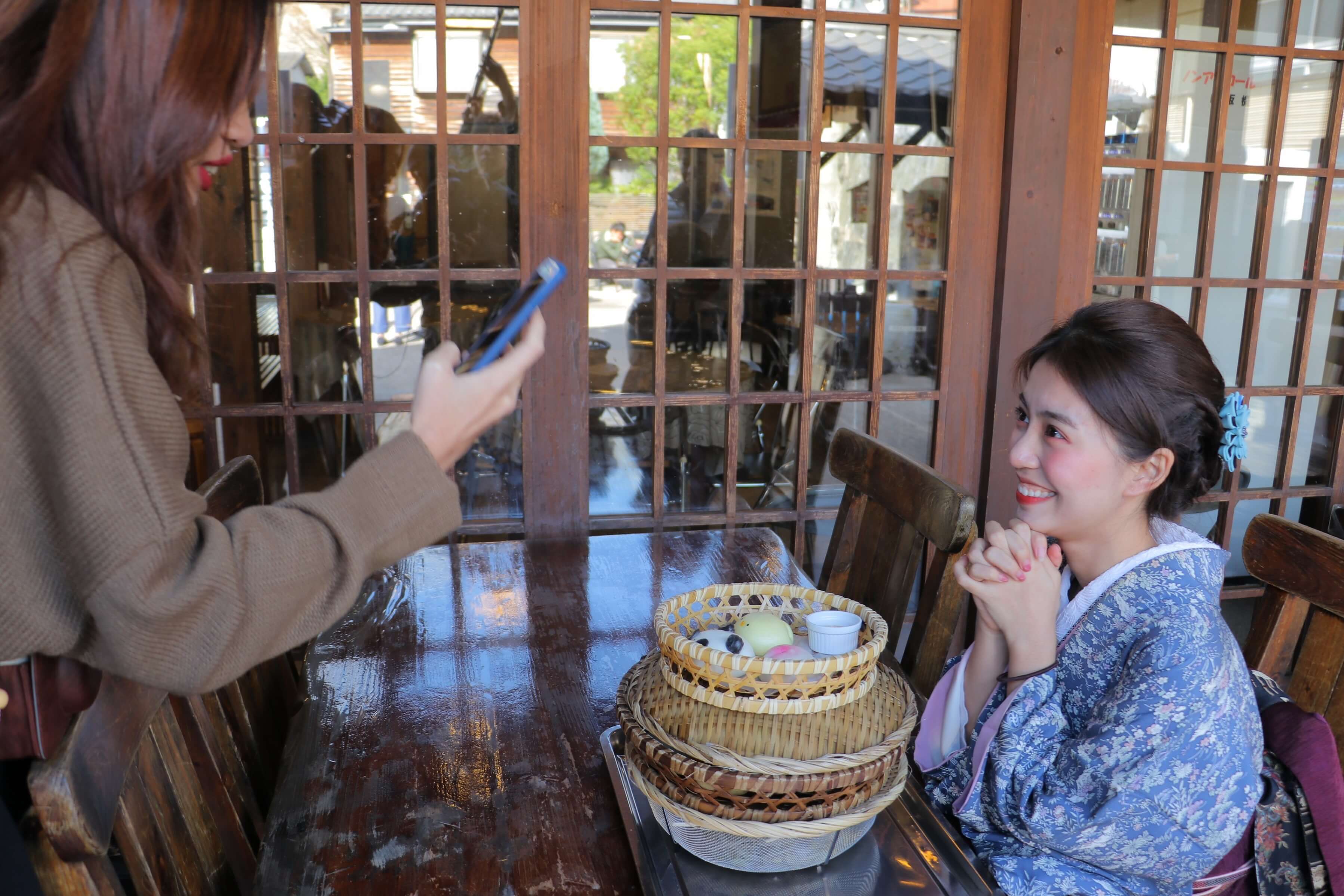 Tiên is currently an exchange student at Ritsumeikan Asia Pacific University in Beppu. Accordingly, the staff of "Onsen High Standard Goku-Raku Jigoku Beppu" made Tiên a model, using her cuteness as a forefront in spreading Beppu's charms across the world.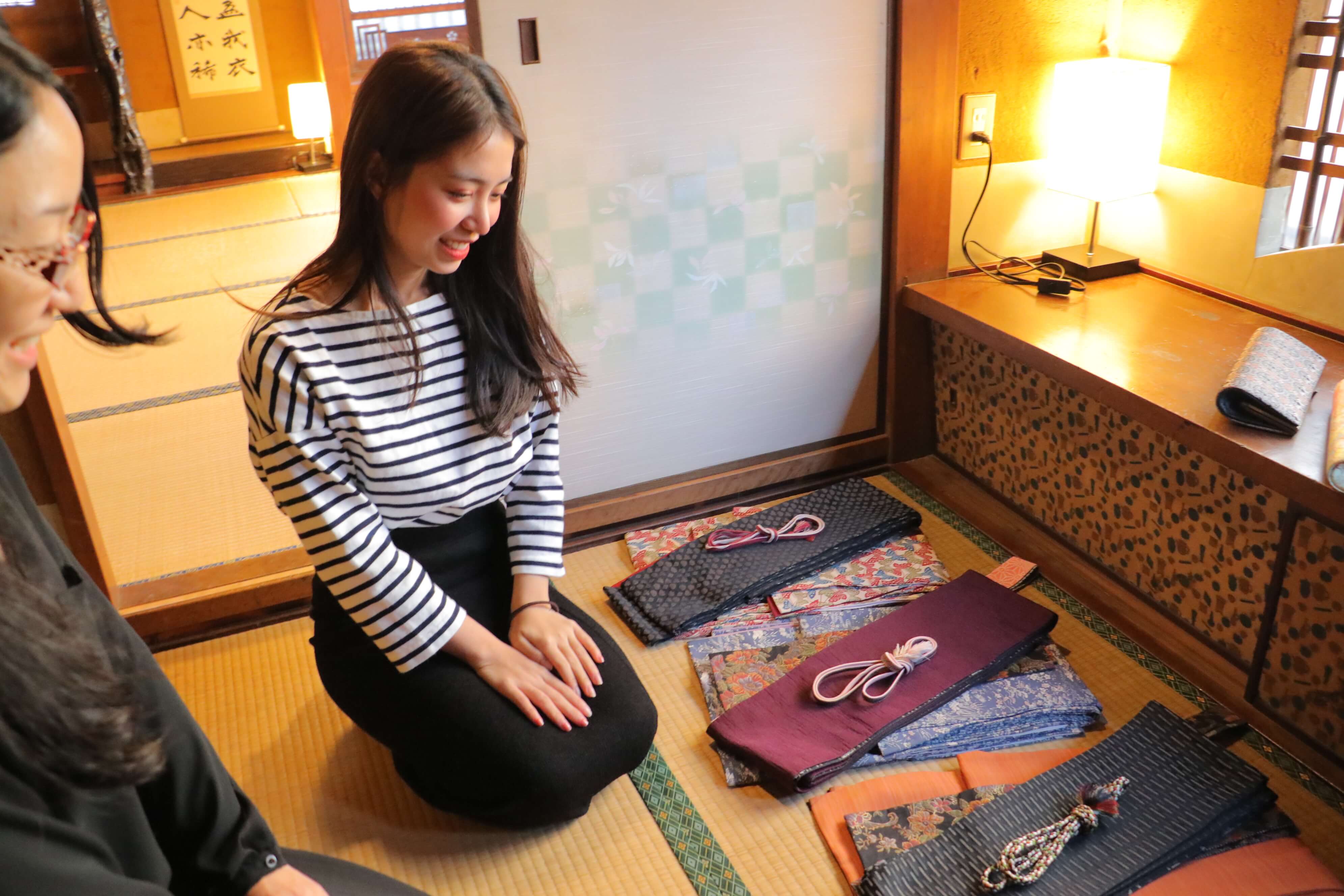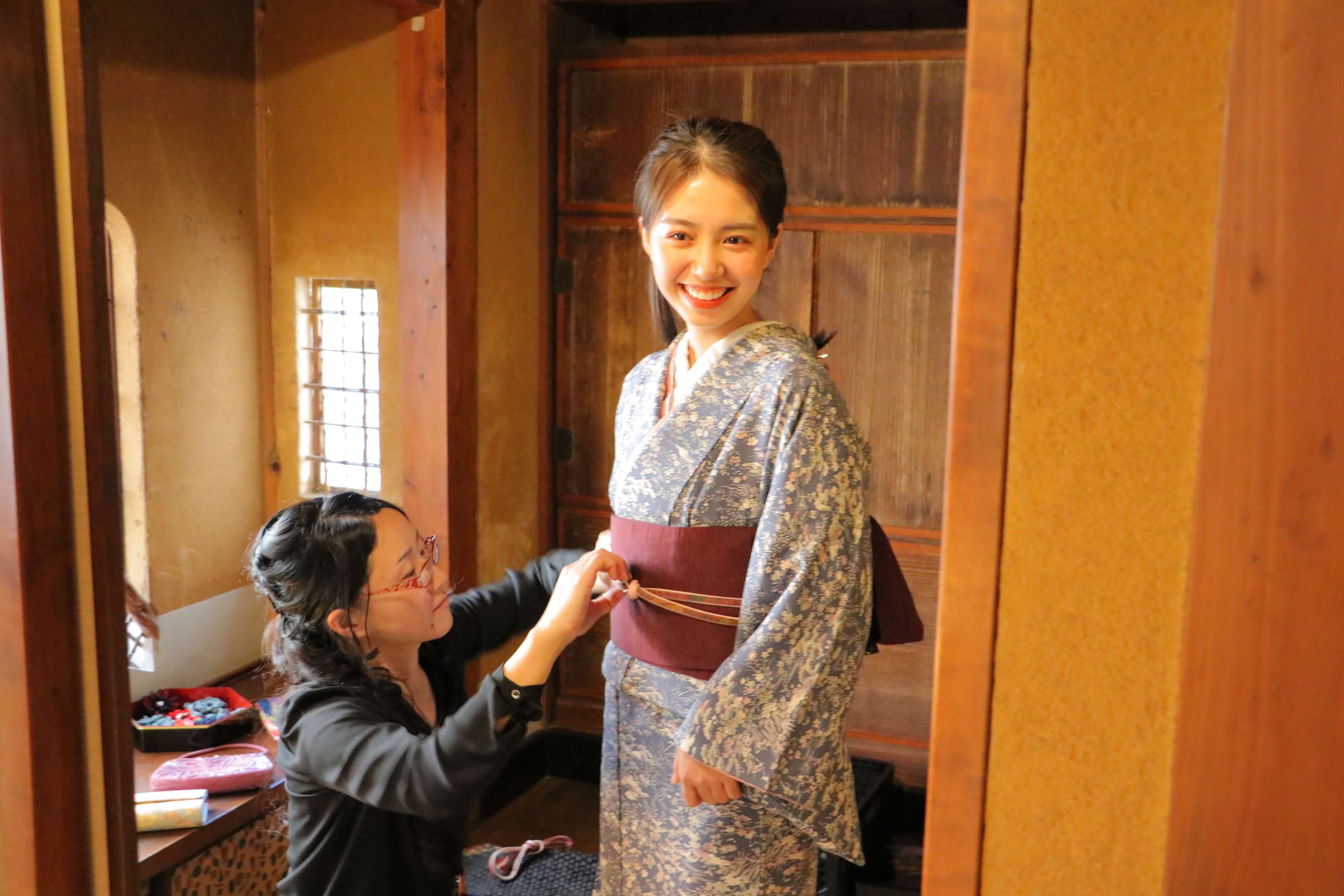 In order to transform Tiên, who is naturally cute, into someone even lovelier and give her a more Japanese appearance, what we've prepared is a "Kimono."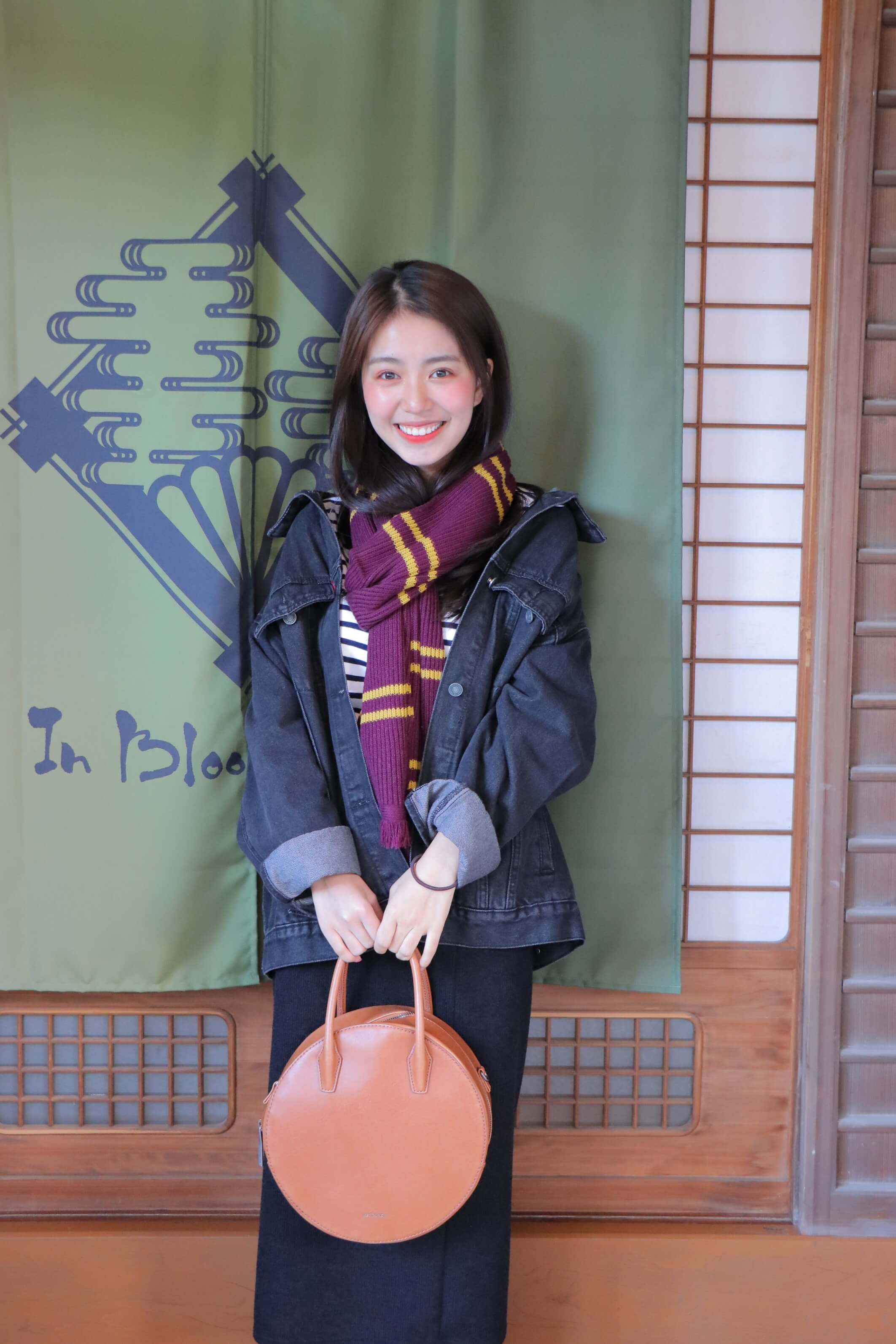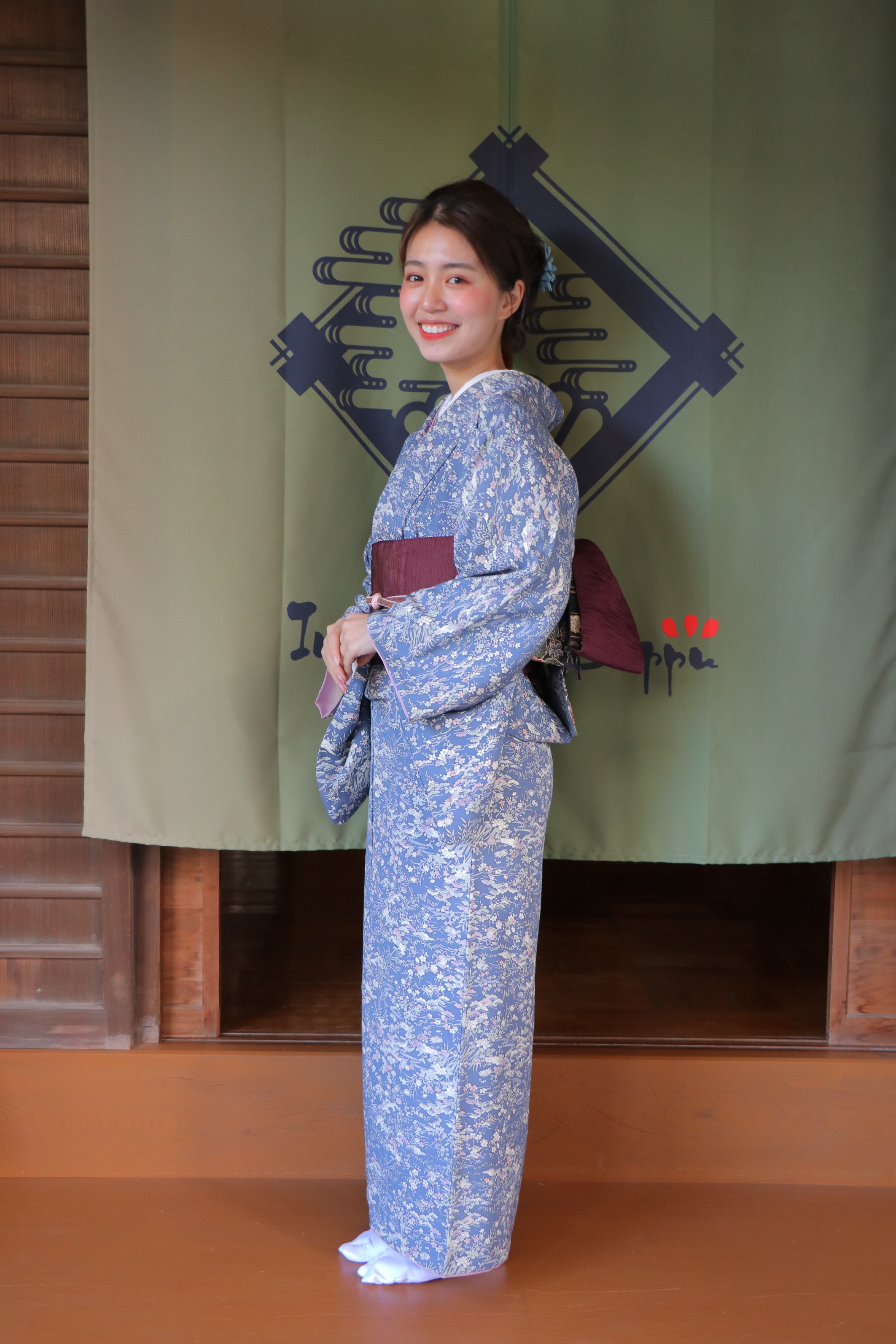 Kimono are undoubtedly an instagrammable Japanese item. Even more pretty dressed in a kimono, Tiên starts spreading Beppu's charms.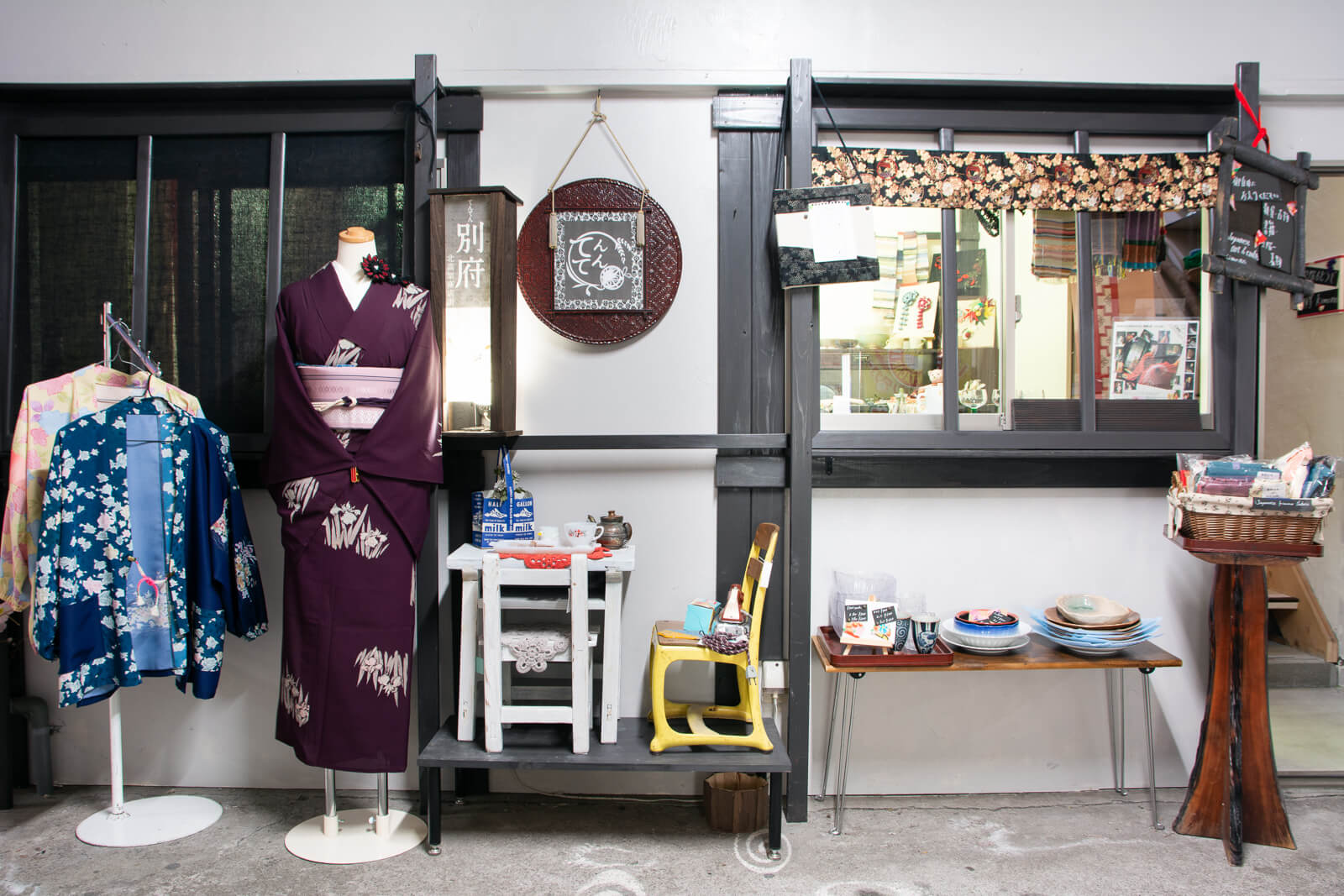 Kimono Collaboration: TENTEN Japanese Goods
Kimono rental also available for international tourists
9-20 Ekimae Honmachi, Beppu (In Beppu Eki Kitakouka Shopping District)
Tel: 090-5932-7590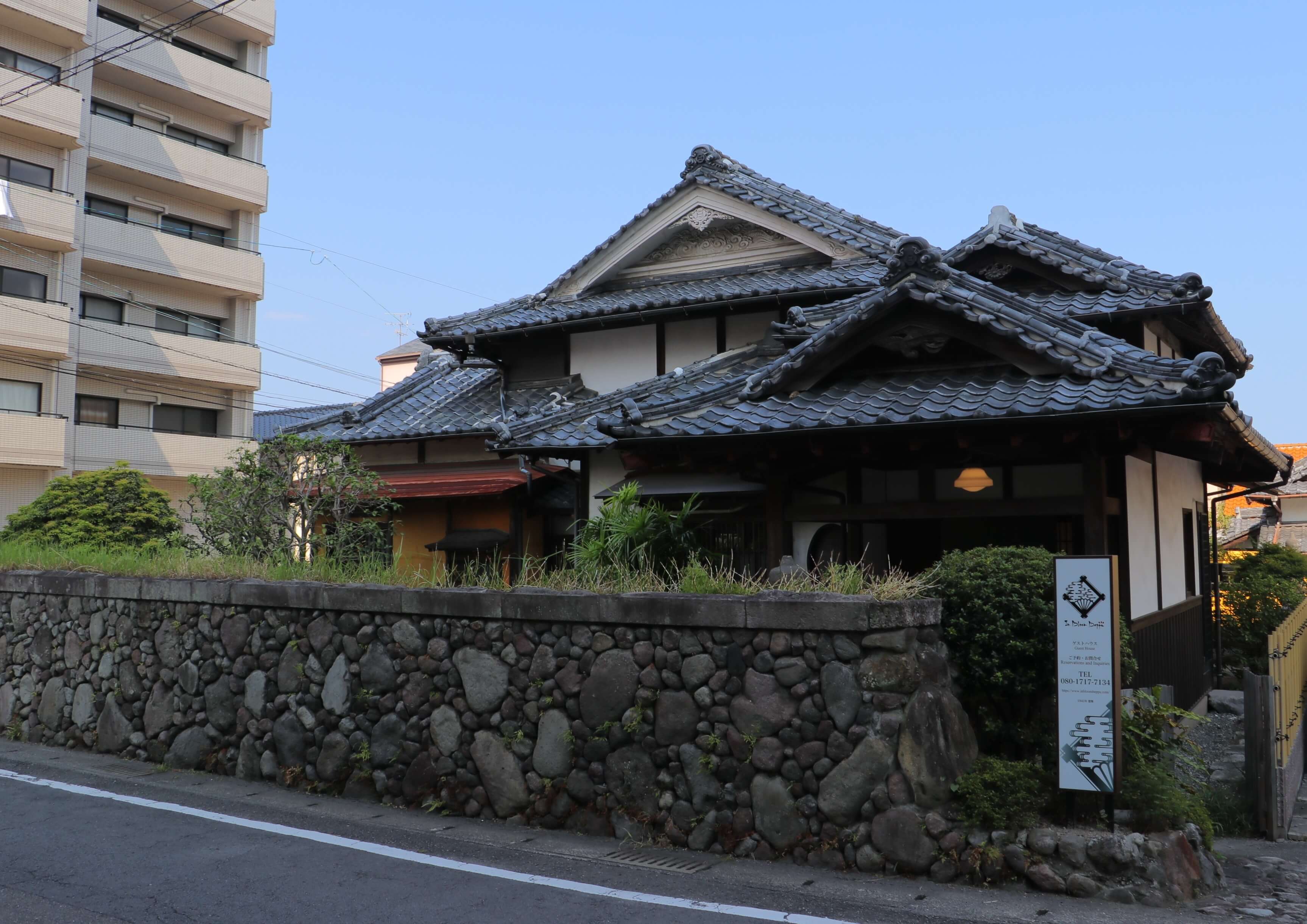 Dressing Place Collaoration: In Bloom Beppu
Guest house that's all the rage among international tourists
1-19 Nishinoguchi, Beppu
Tel: 0977-80-1867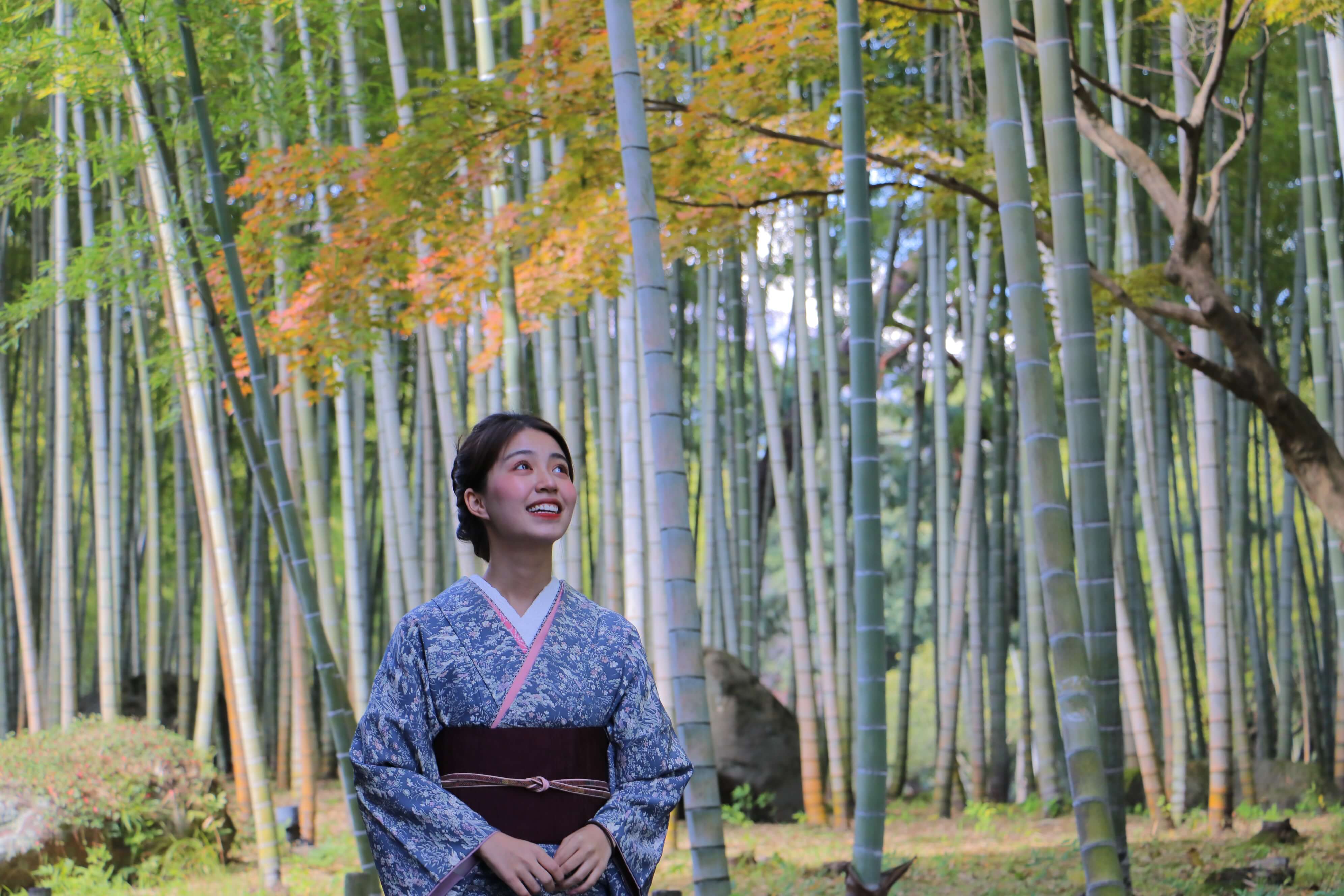 We moved on from In Bloom to Beppu Park, which isn't that far away. In Beppu Park lies a thicket of bamboo, which is exceptional compatibility with kimono.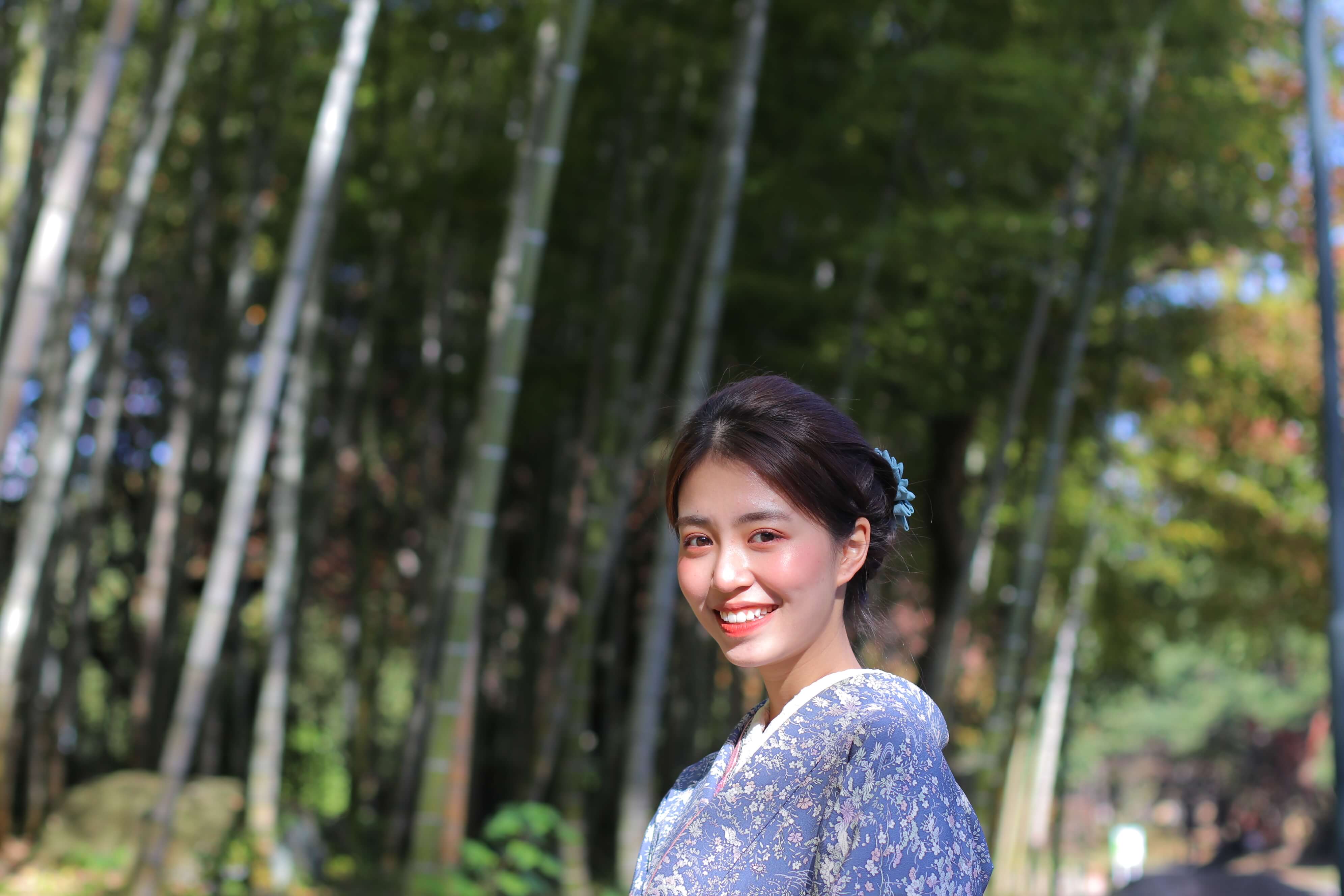 Beppu Park's bamboo thicket is a hidden, instagrammable spot not many people know about. The bamboo background really draws out Tiên's charms!
The citizens of Beppu's place of rest and relaxation where events and such are held
"Beppu Park"
3018-1 Noguchihara, Beppu
Tel: 0977-21-1111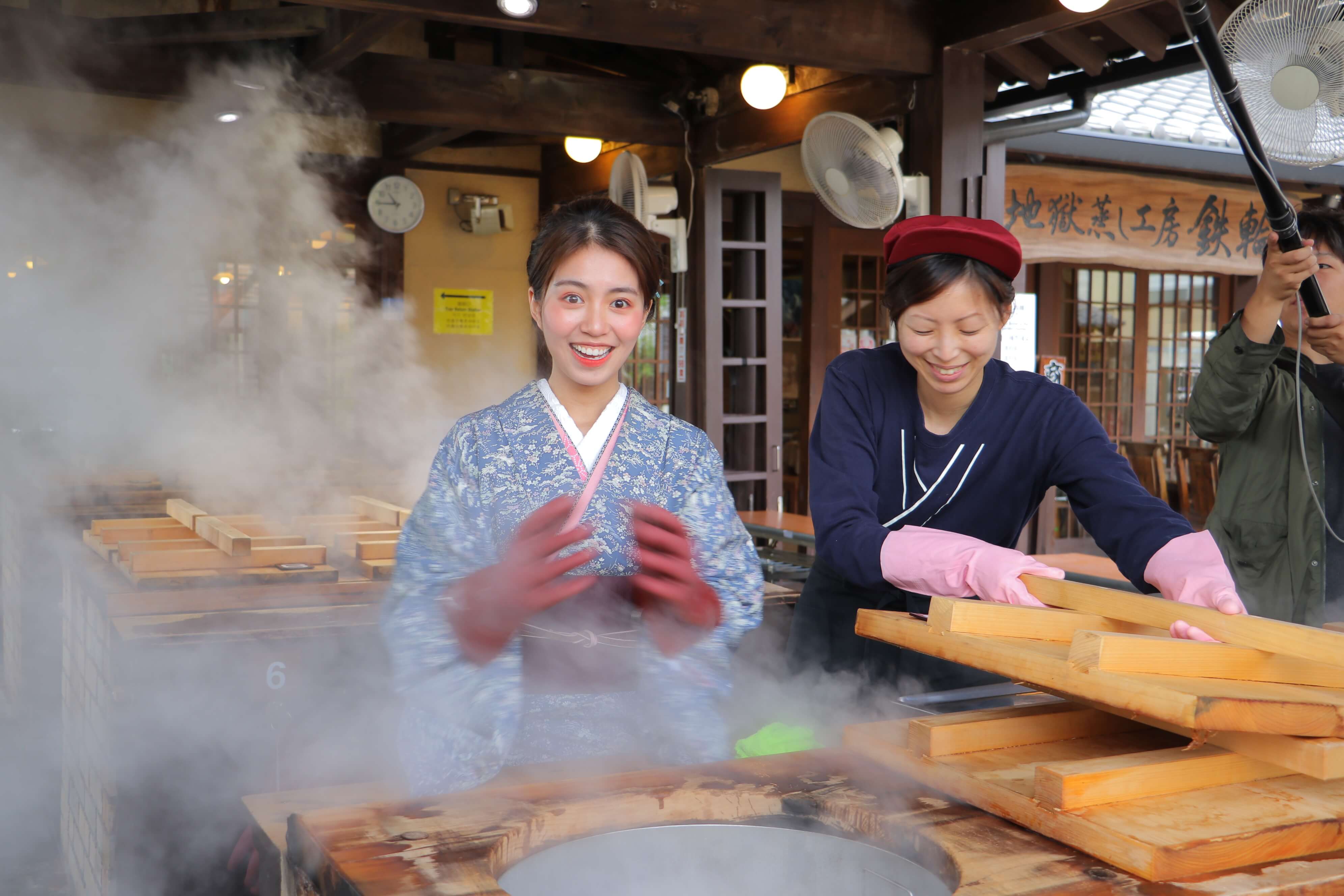 The hot spring town of Beppu's signature cuisine is called "Jigokumushi," the city's special method of preparing food which utilizes the steam from hot springs to steam cook things like meat and vegetables.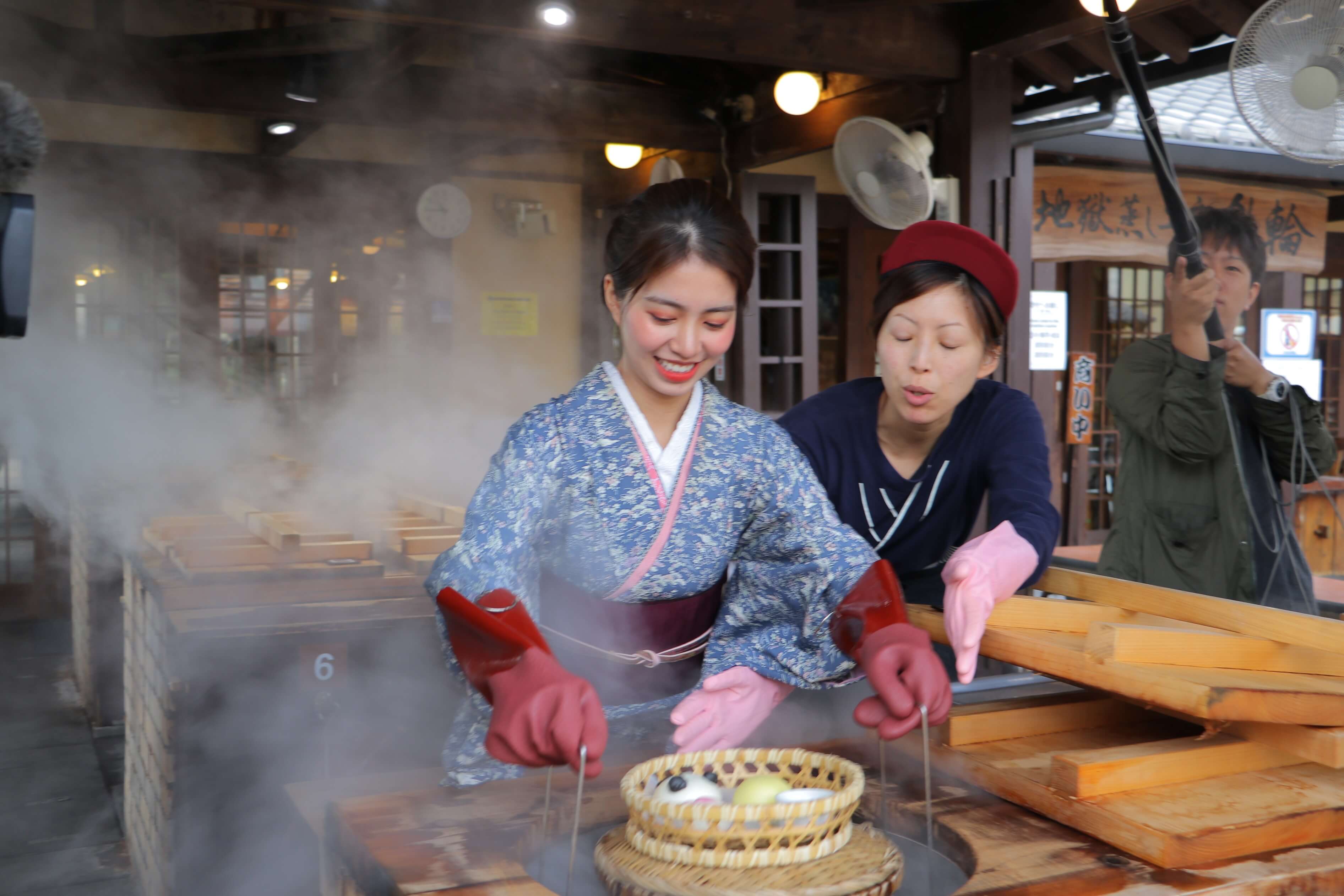 Ingredients steamed using the hot springs' fumes are delicious just as they are, but eating it with your condiments of choice such as salt or ponzu are also enjoyable. Even Tiên exclaimed, "Ngon qua!" (It's delicious!") with great joy.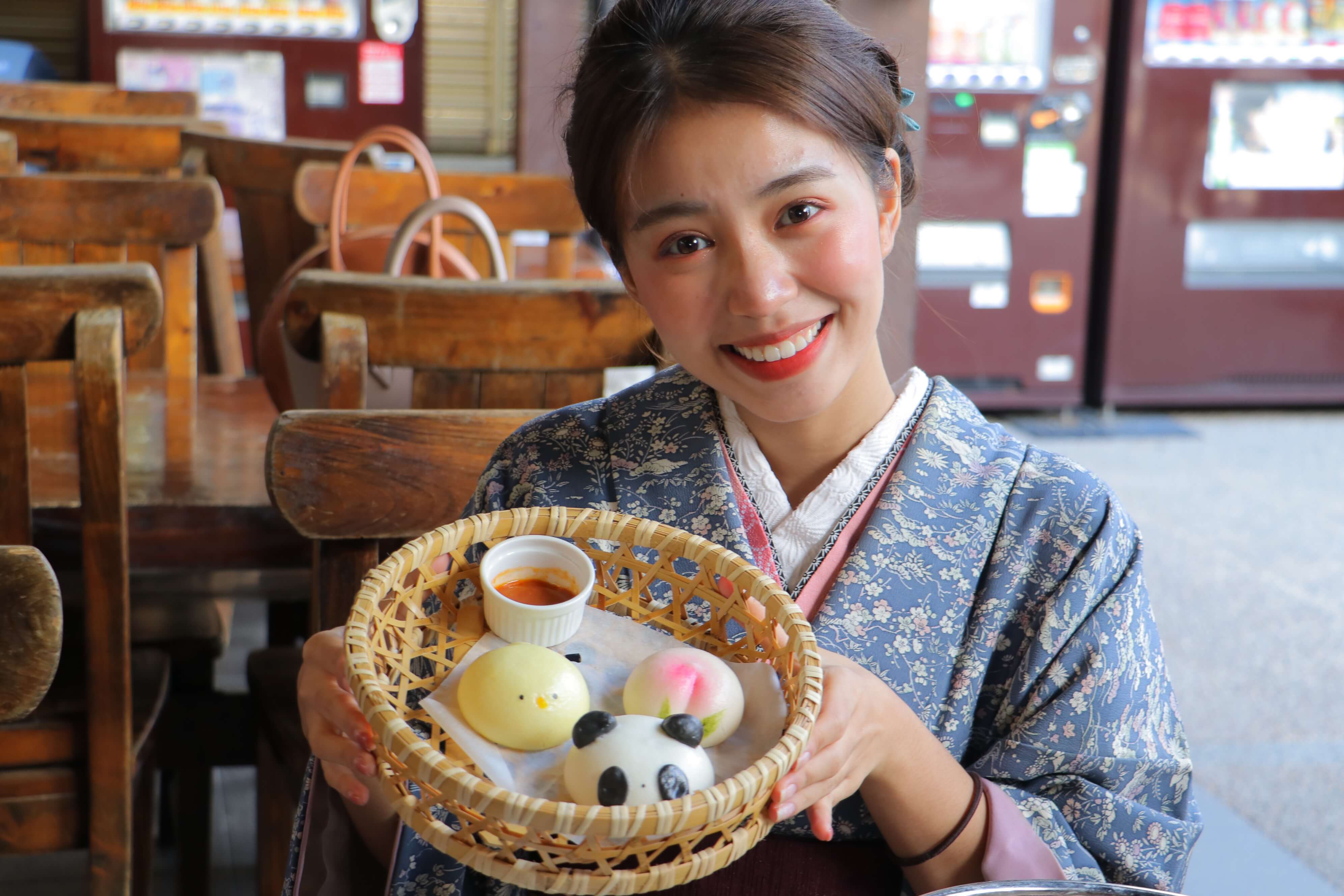 Jigokumushi cuisine transforms into a dish worthy of instagram in front of Tiên.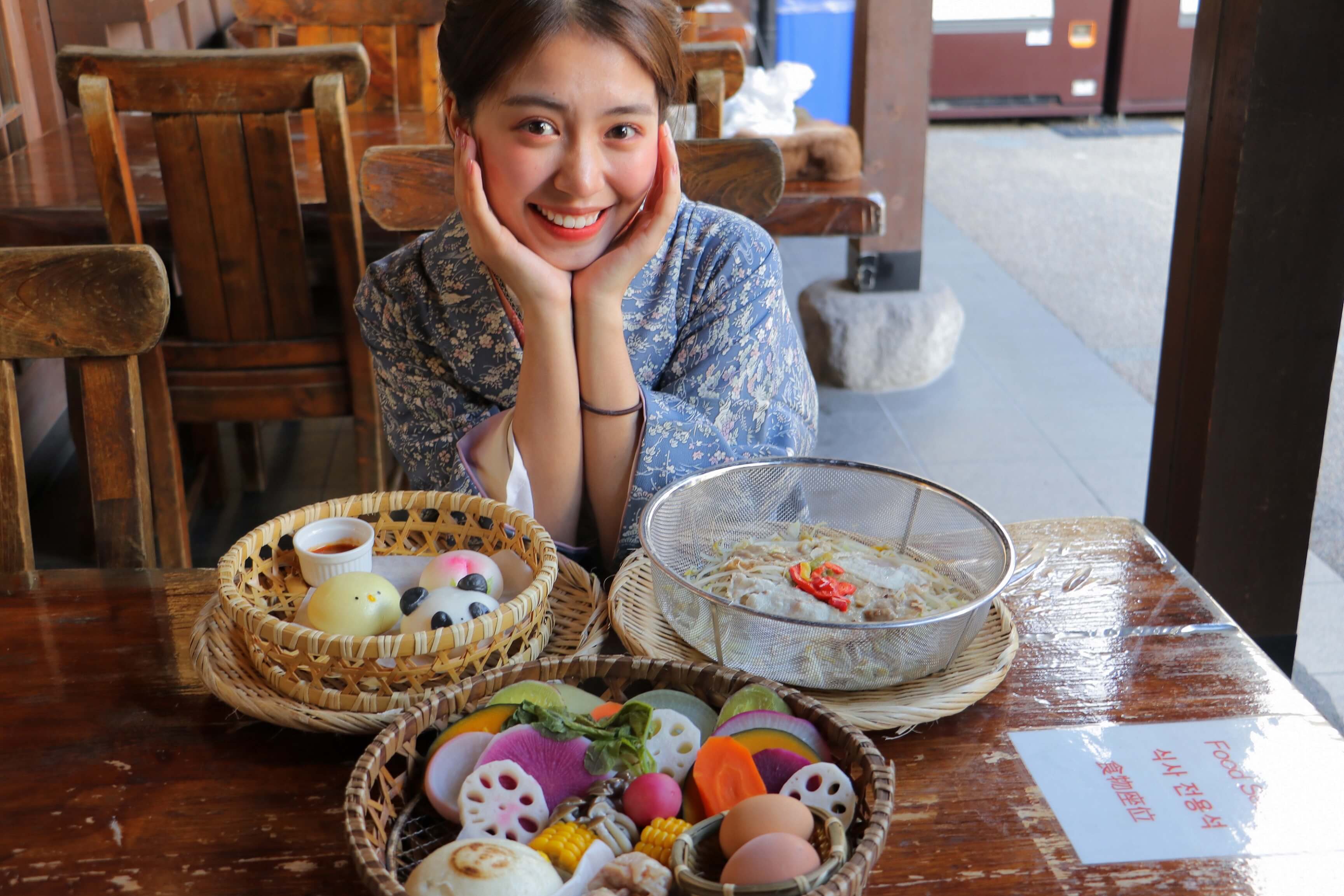 Tiên's comment: I enjoyed all the steamed vegetables and taste was really nice. Especially, pumpkins were so sweet unlike Vietnamese ones.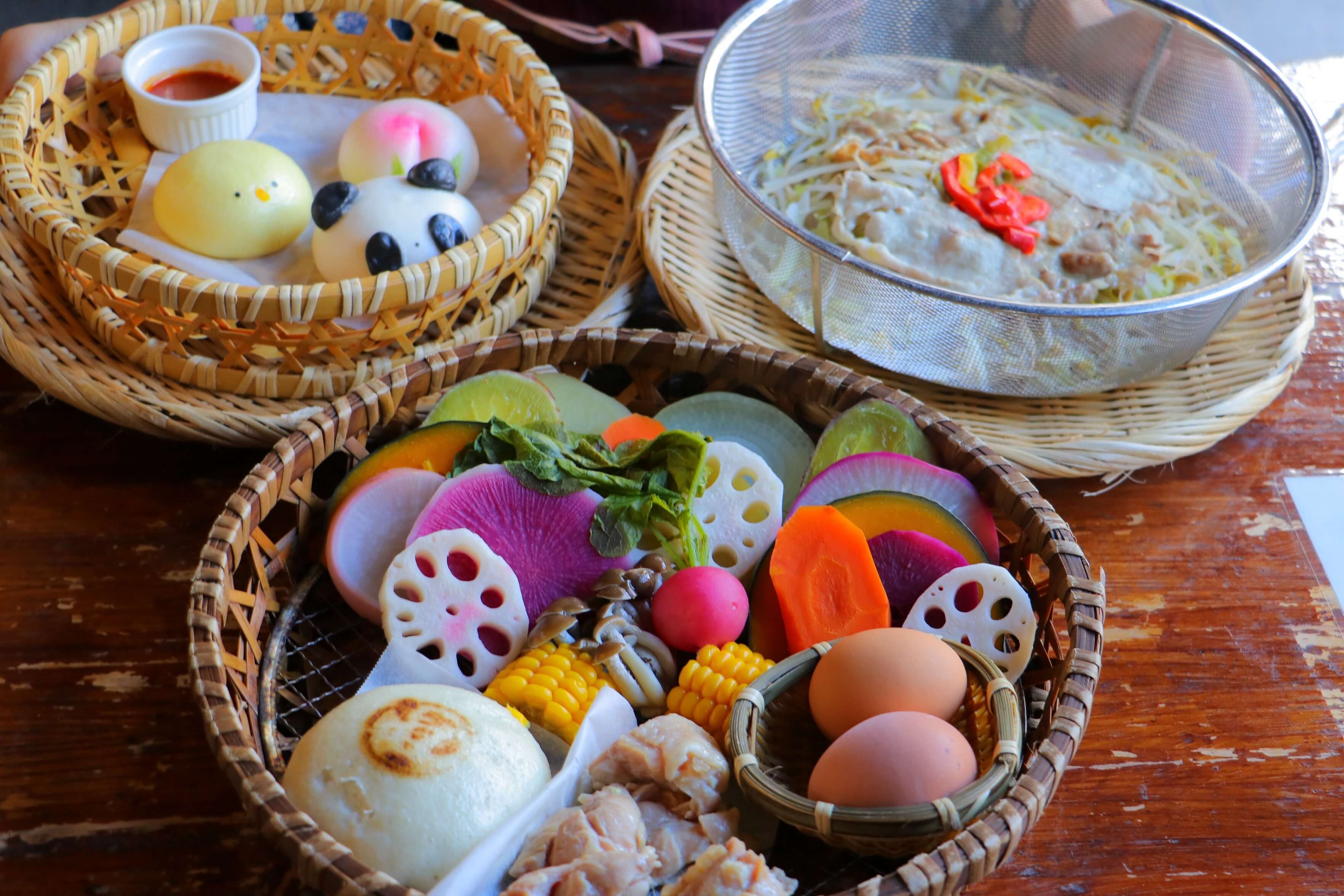 A popular shop where tourists can enjoy a great variety of jigokumushi cuisine.
"Jigokumushi Kobo Kannawa"
5 Kumi Furomoto, Beppu
Tel: 0977-66-3775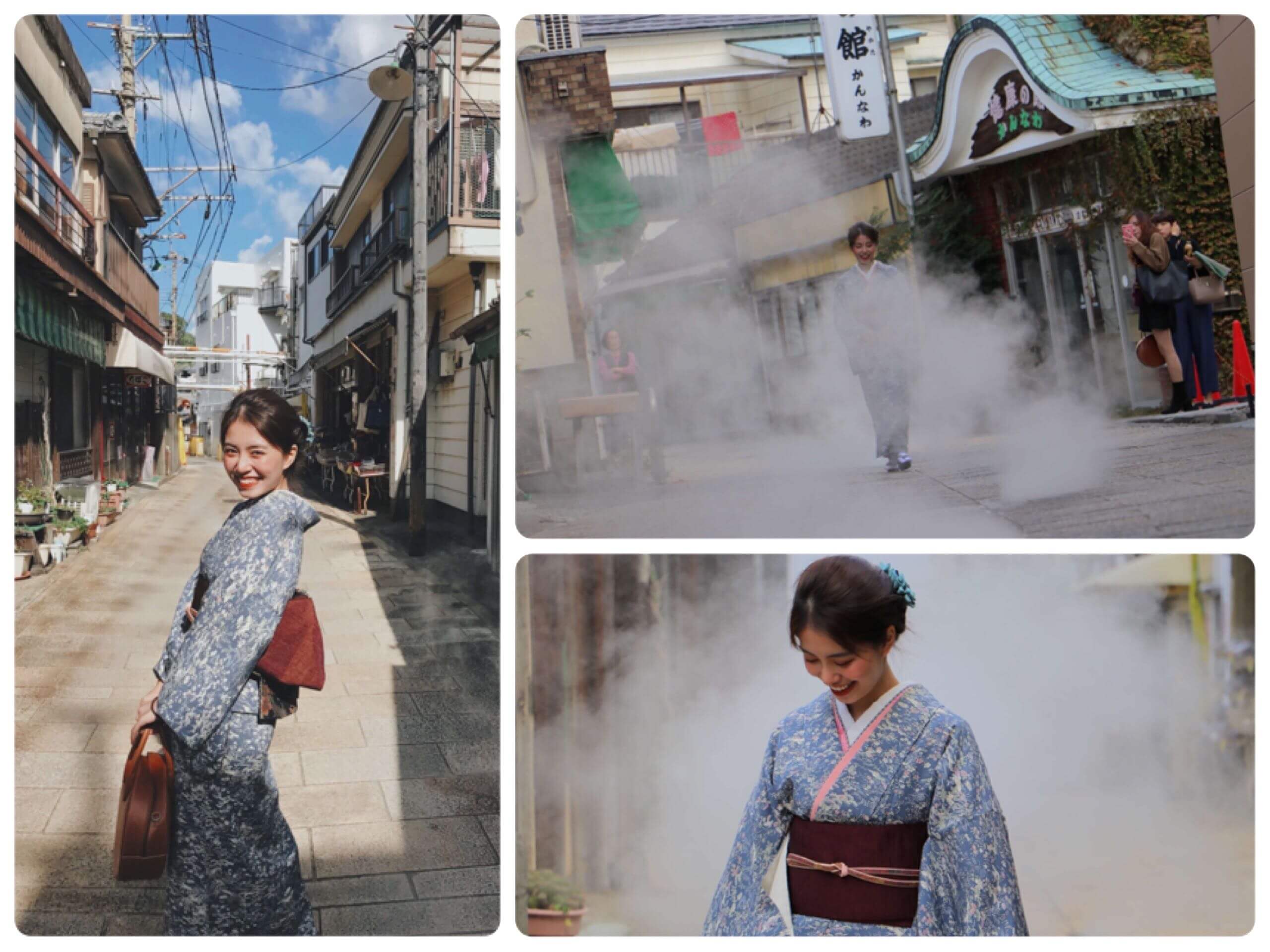 After the meal is a walk through the town of "Kannawa." In the town's center, steam rises from the ground – a rare and peculiar sight!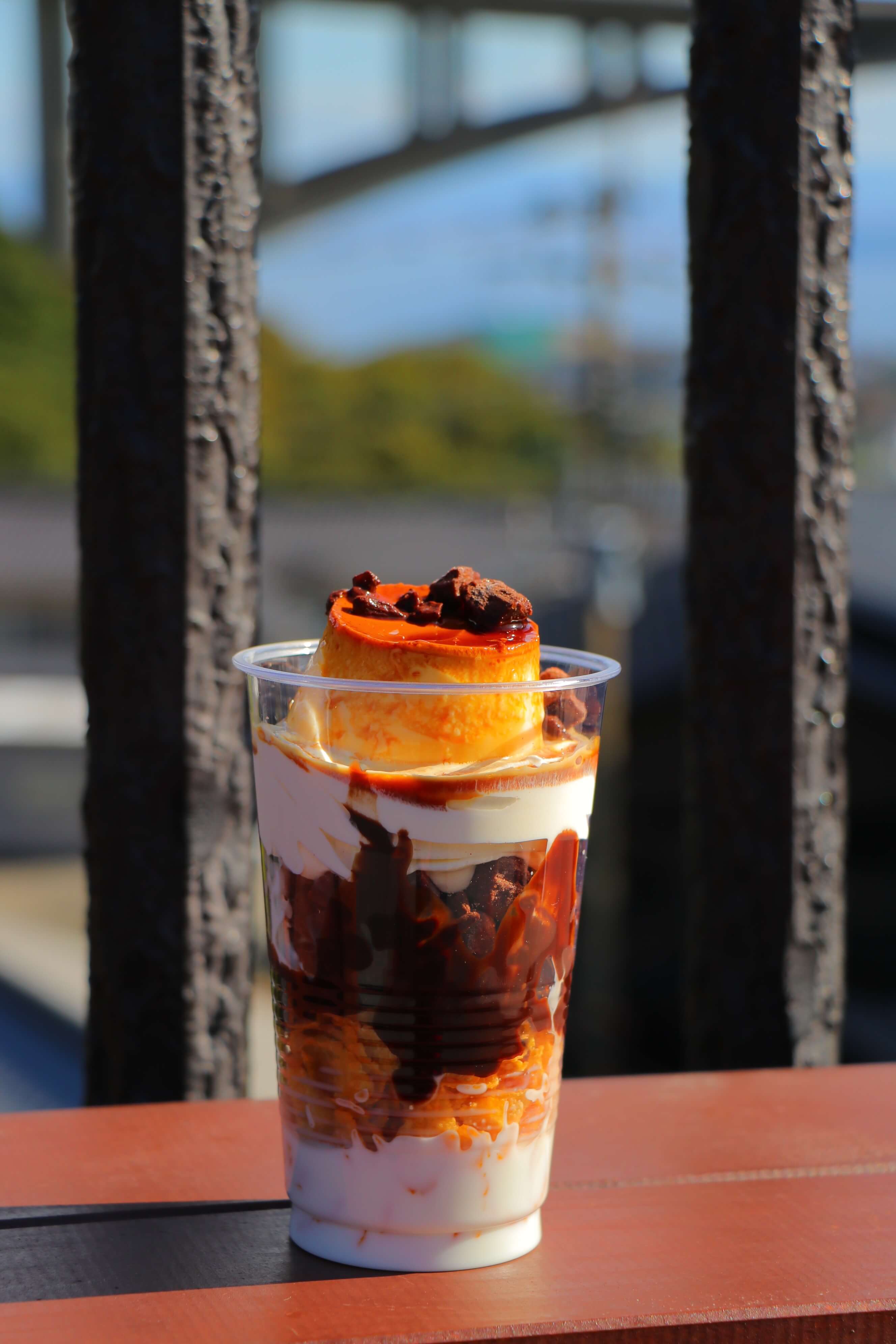 In search of instagrammable sweets, we order the popular jigokumushi pudding with toppings, "Hell Parfait," at the Okamoto-Ya store in Myoban. Taking a picture of the parfait with the arch as a background is a hidden instagram spot.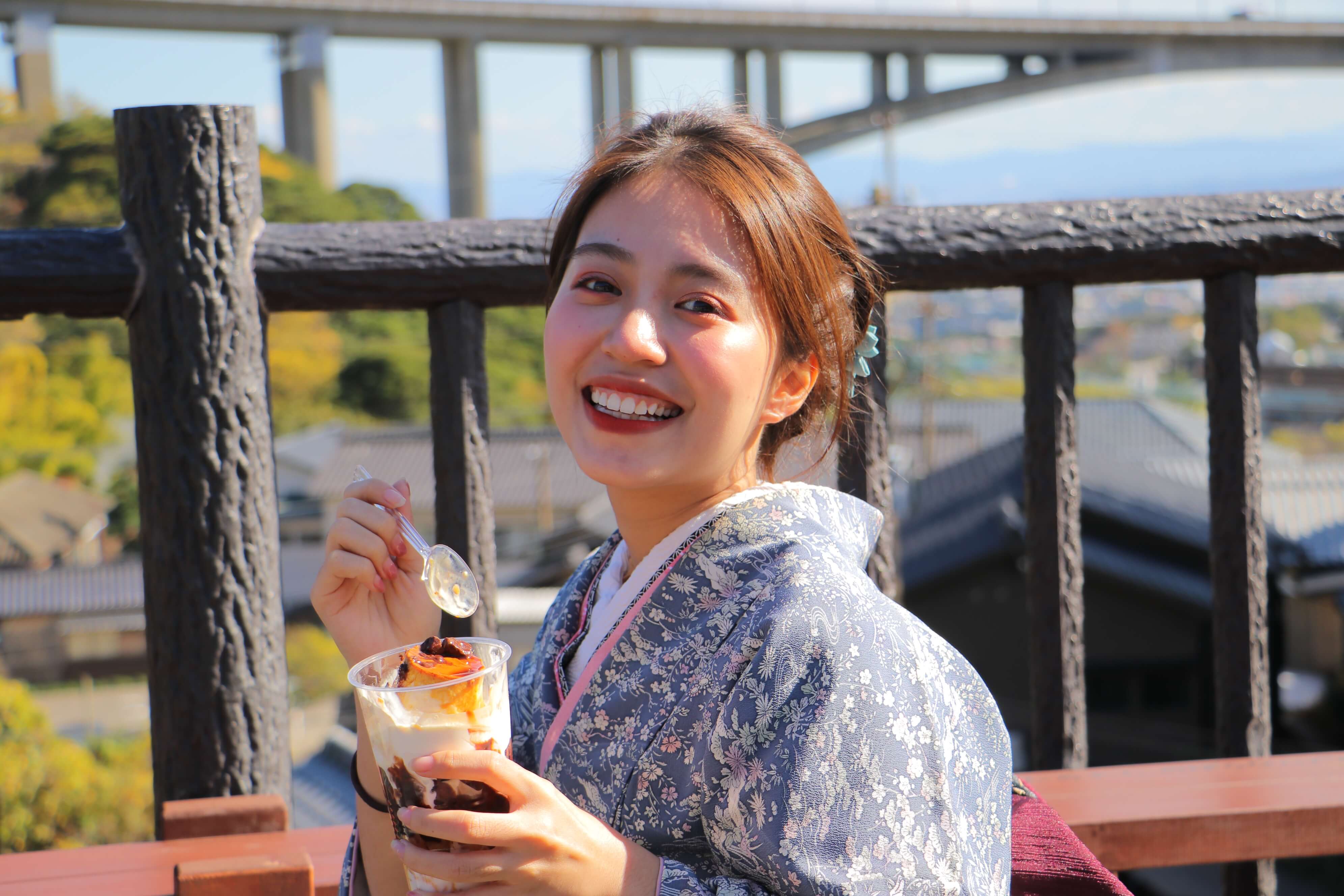 Sweets-loving Tiên's reflexive smile in regards to the Hell Parfait's deliciousness.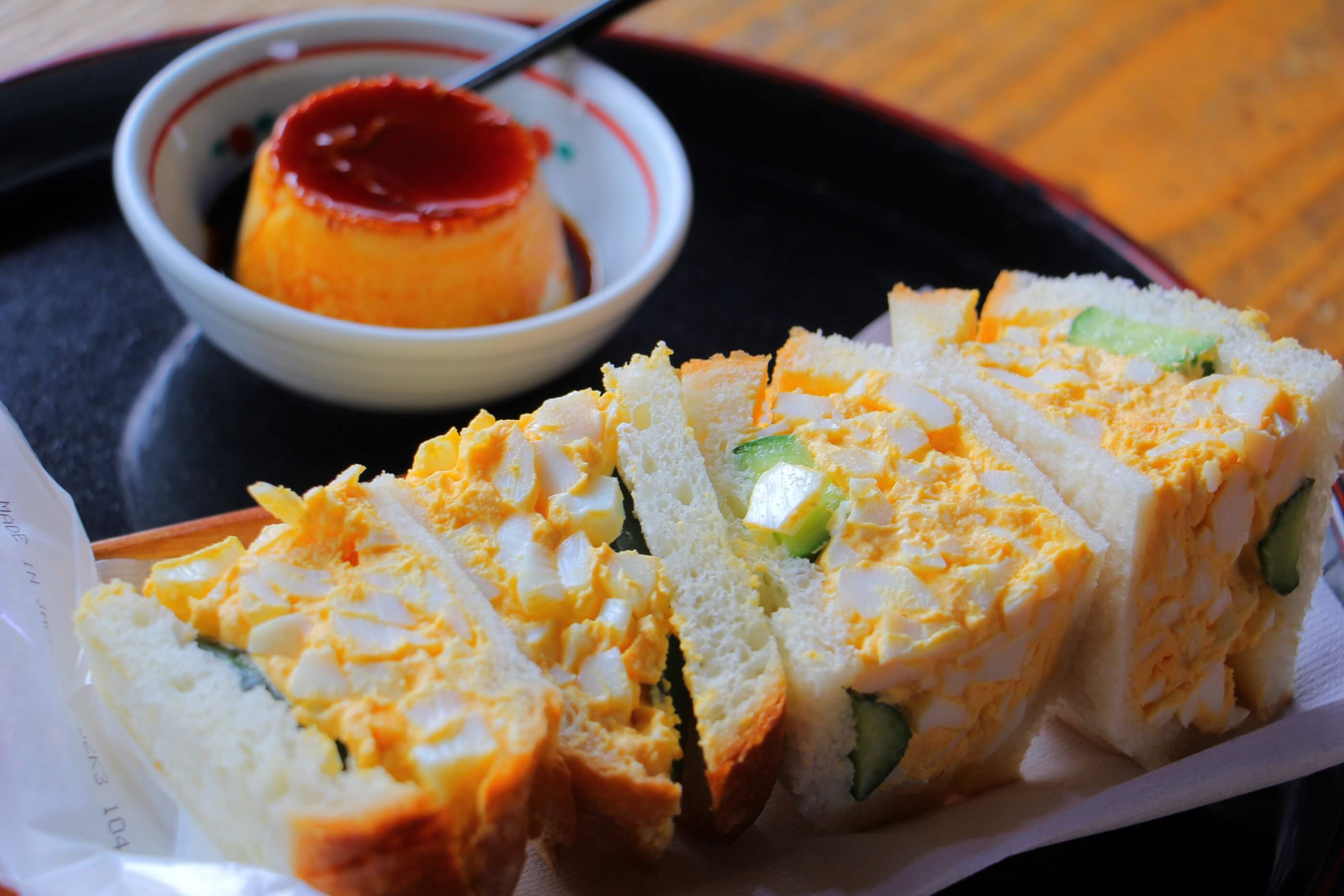 It's not just parfaits! There's a large number of popular items like "Tamago Sandwich" and "Jigokumushi Pudding" made with jigokumushi eggs!
"Okamoto-Ya Shop"
4 Kumi, Myoban, Beppu
Tel: 0977-66-3228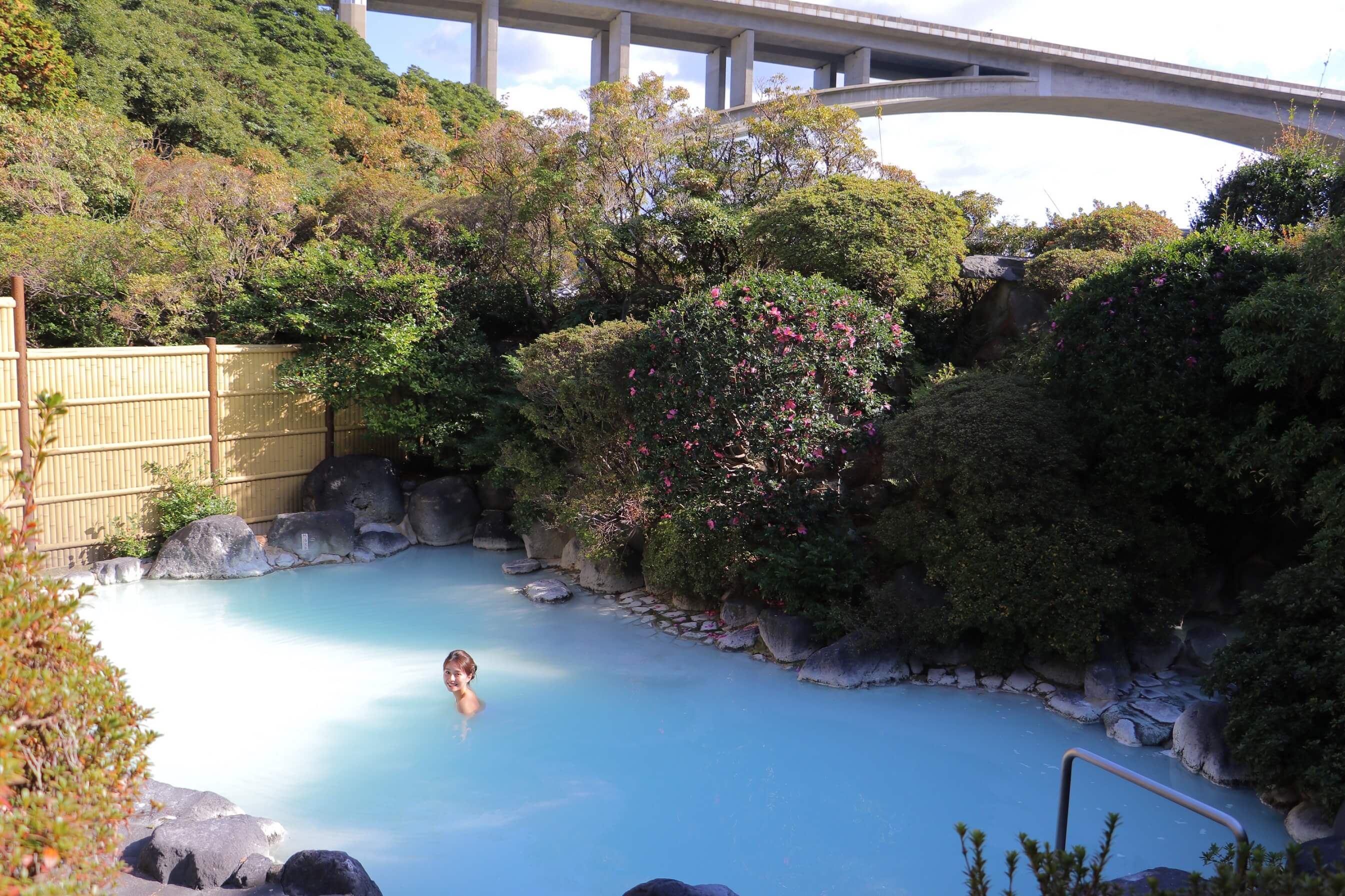 When you think about Beppu, you think about hot springs! Tiên is starting to bath in hot springs more and more. Here, at Okamoto-Ya Ryokan's hot spring, characterized by its milky pudding, you can enjoy picturesque scenery. With a sense of freedom and among the open air bath's spacious and beautiful hot spring landscape, Tiên unwittingly cheered with joy!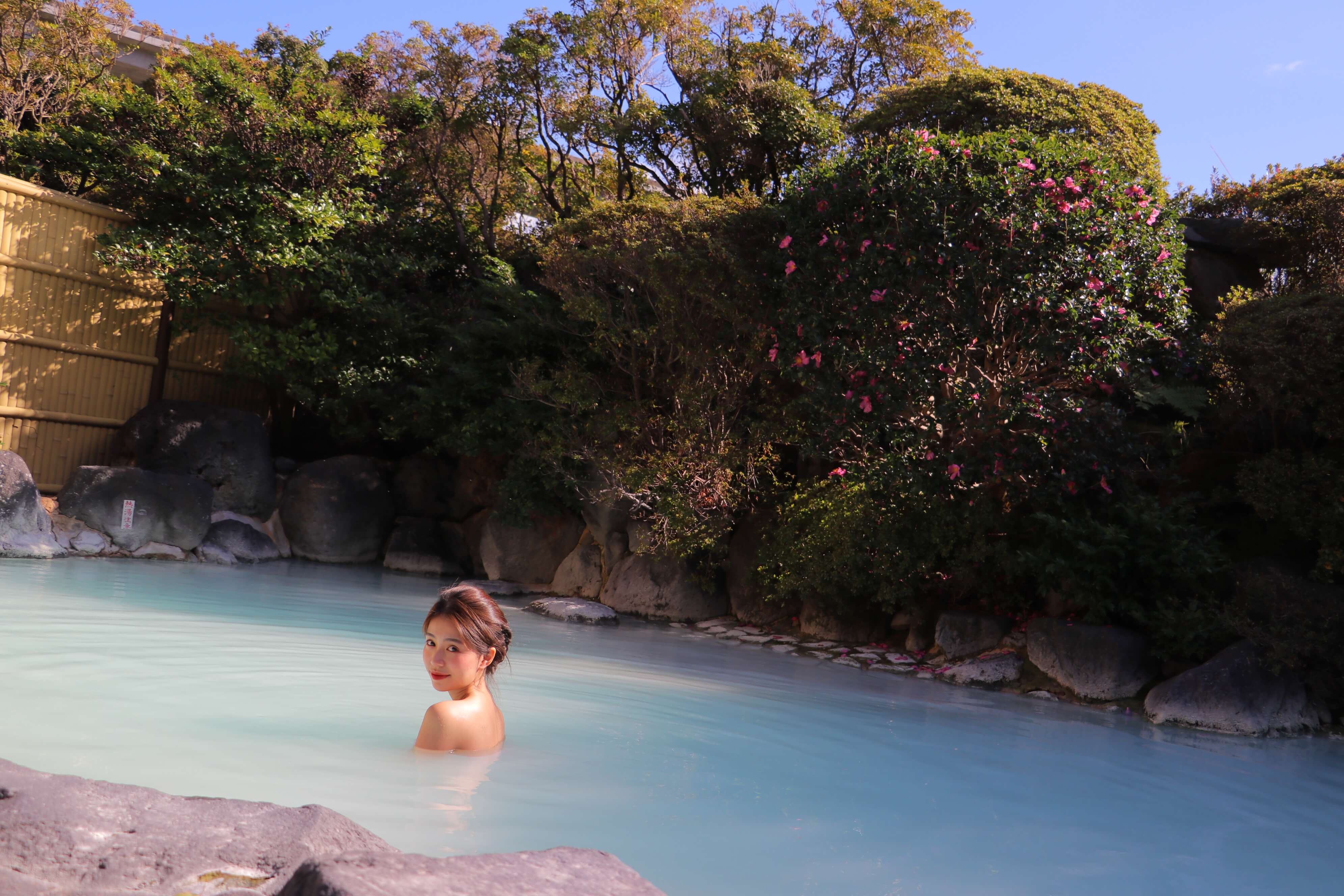 This is an acidic, sulfur hot spring which leaves your skin feeling refresh after getting out. Beppu has a wide array of different hot spring types, and it's fun making comparisons.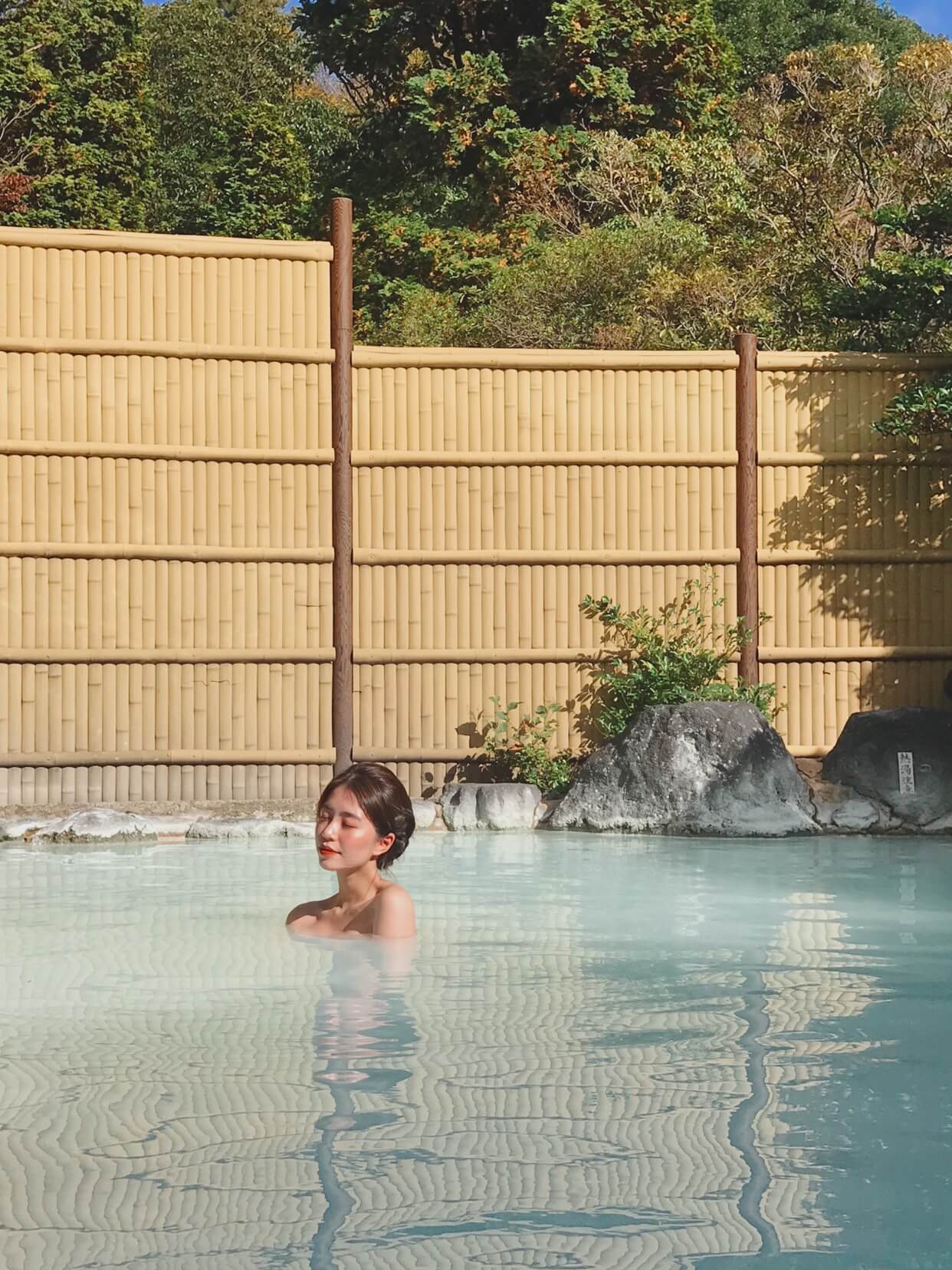 Tiên's comment: I enjoyed the scenery around here and my skin became so smooth after taking a hot spring bath. I was able to recover from my fatigue after an exam.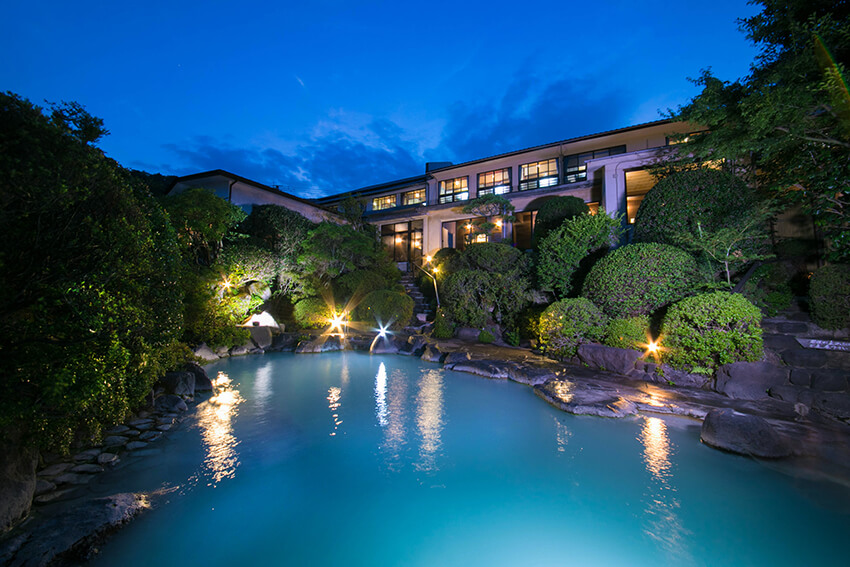 A wonderful lodging with a peaceful ambience and a superb view that's representative of Beppu
"Okamoto-Ya Ryokan"
4 Kumi, Myoban, Beppu
Tel: 0997-66-3228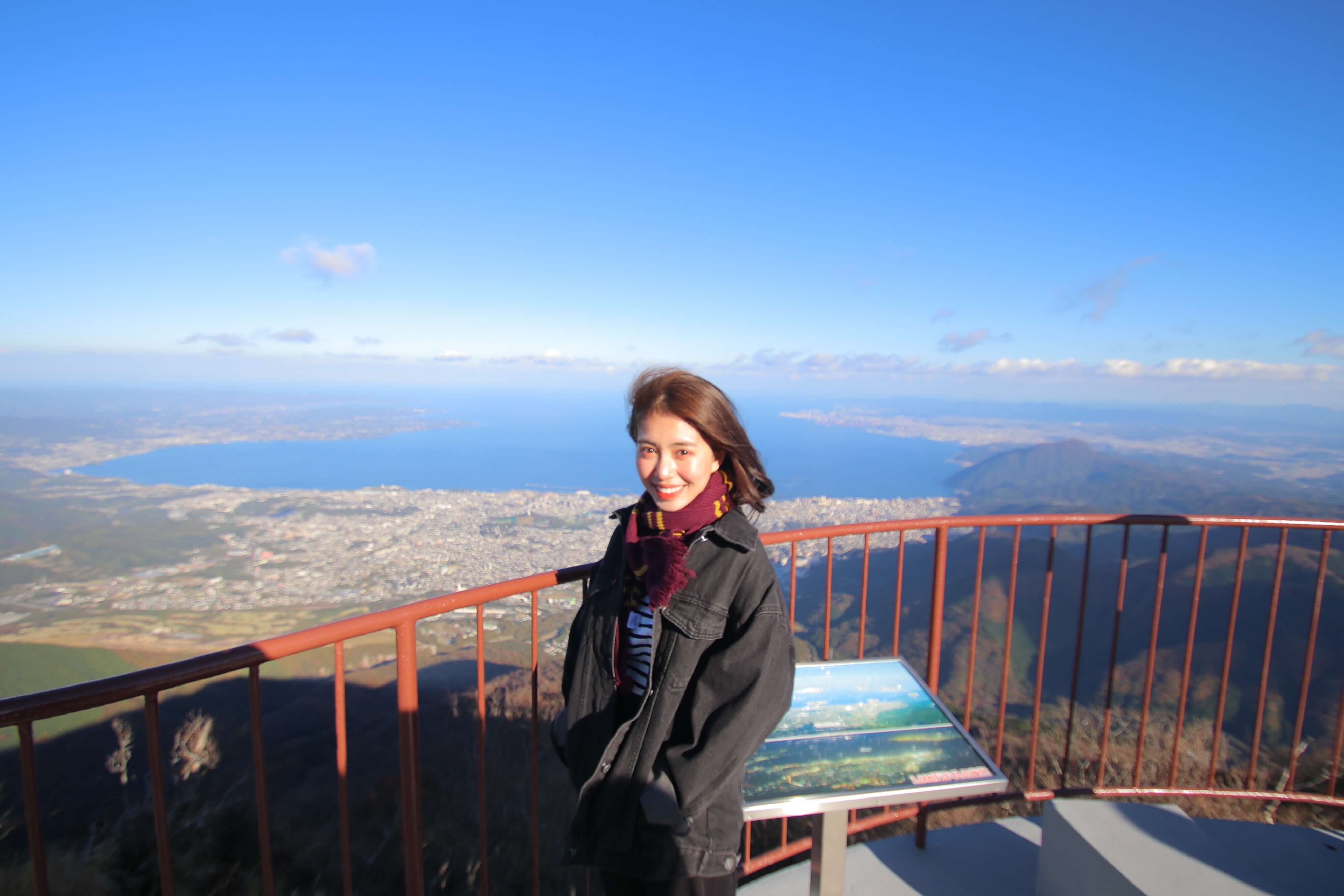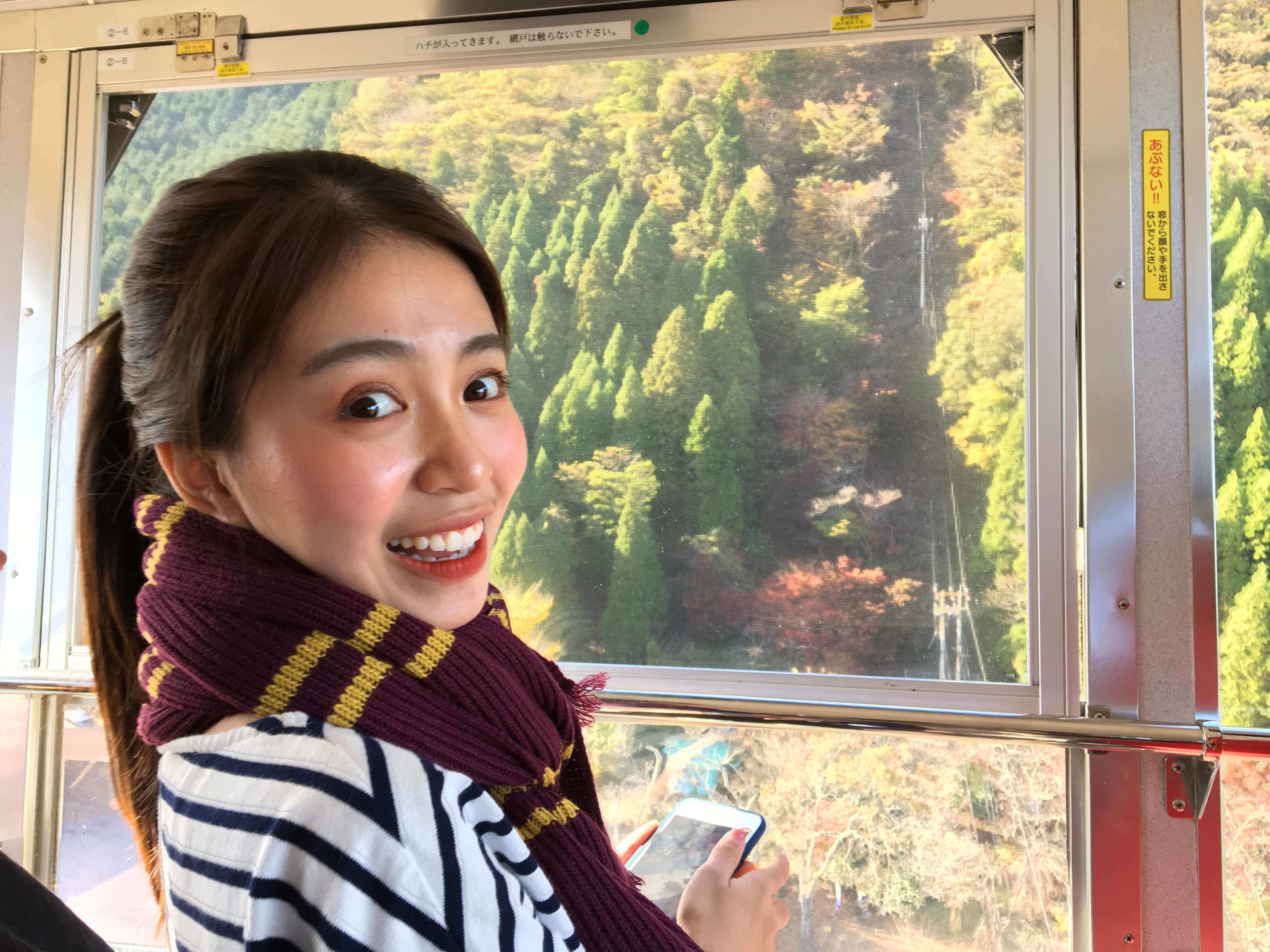 Next is the picturesque instagram-worthy spot, "Beppu Ropeway," where you can have your fill of Beppu's scenery surrounded by the mountain and the sea.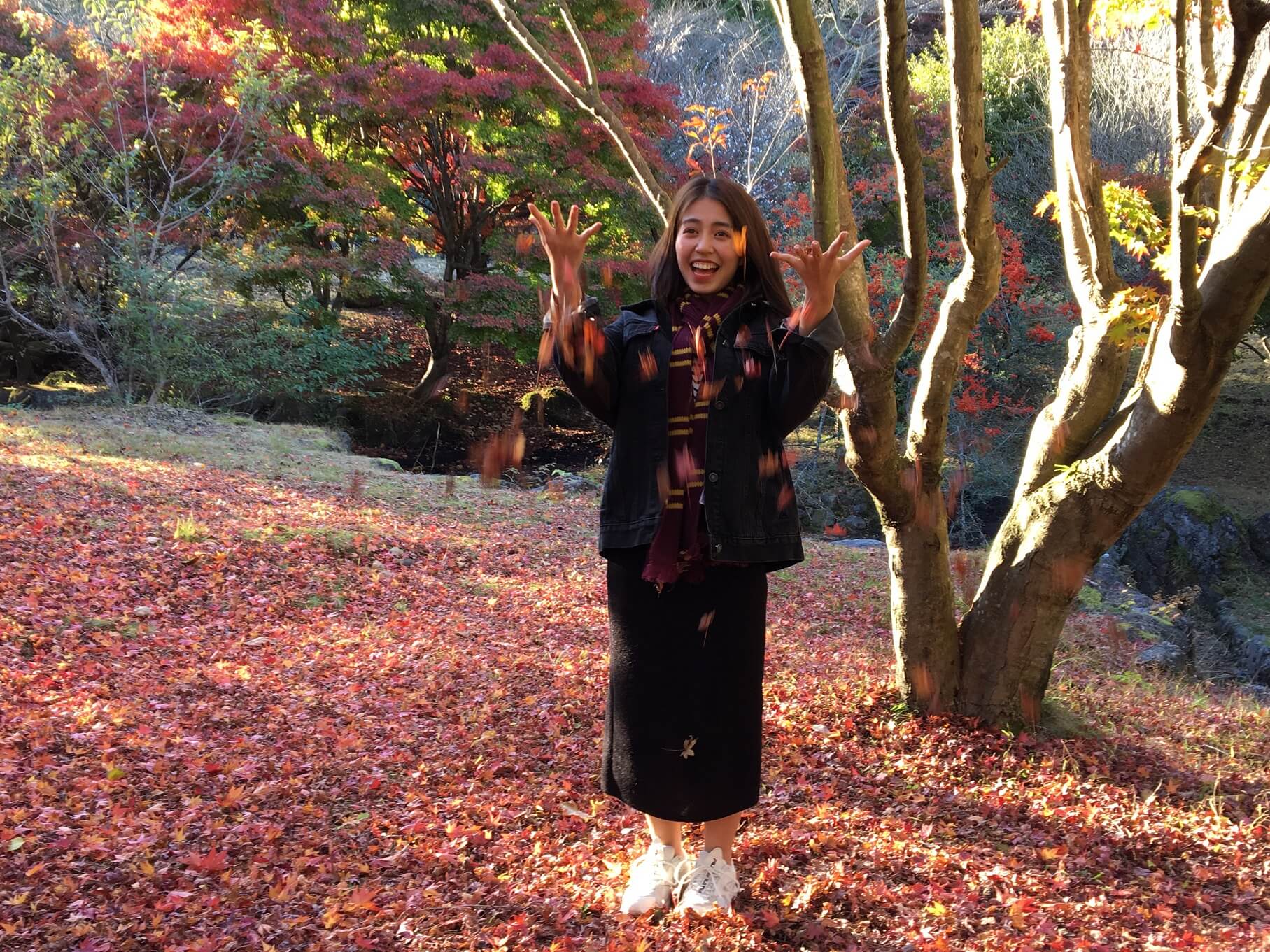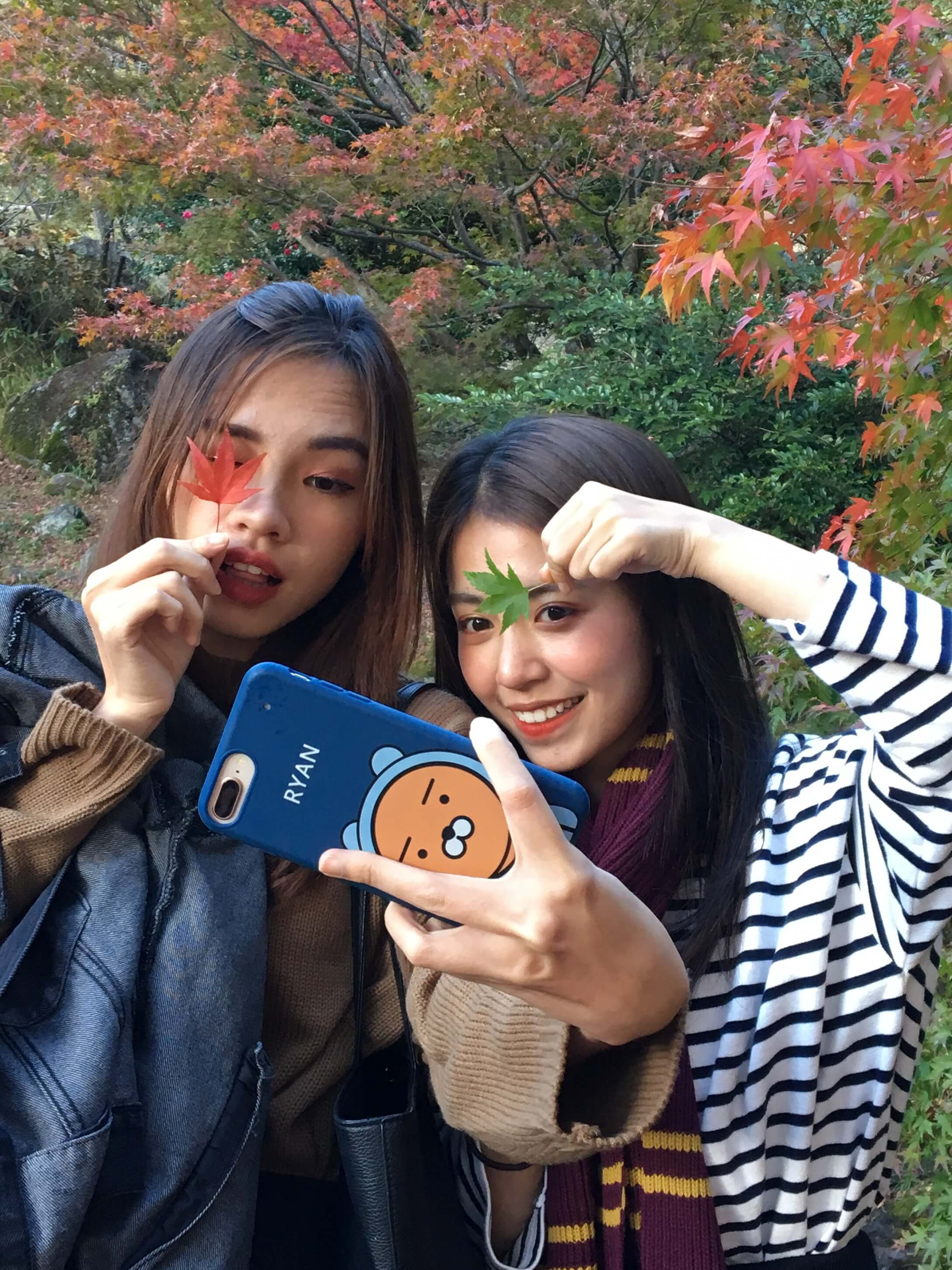 Beppu Ropeway in the autumn season allows for the enjoyment of the leaves changing colors and winter cherry blossoms. Tiên also got to enjoy Japan's four seasons.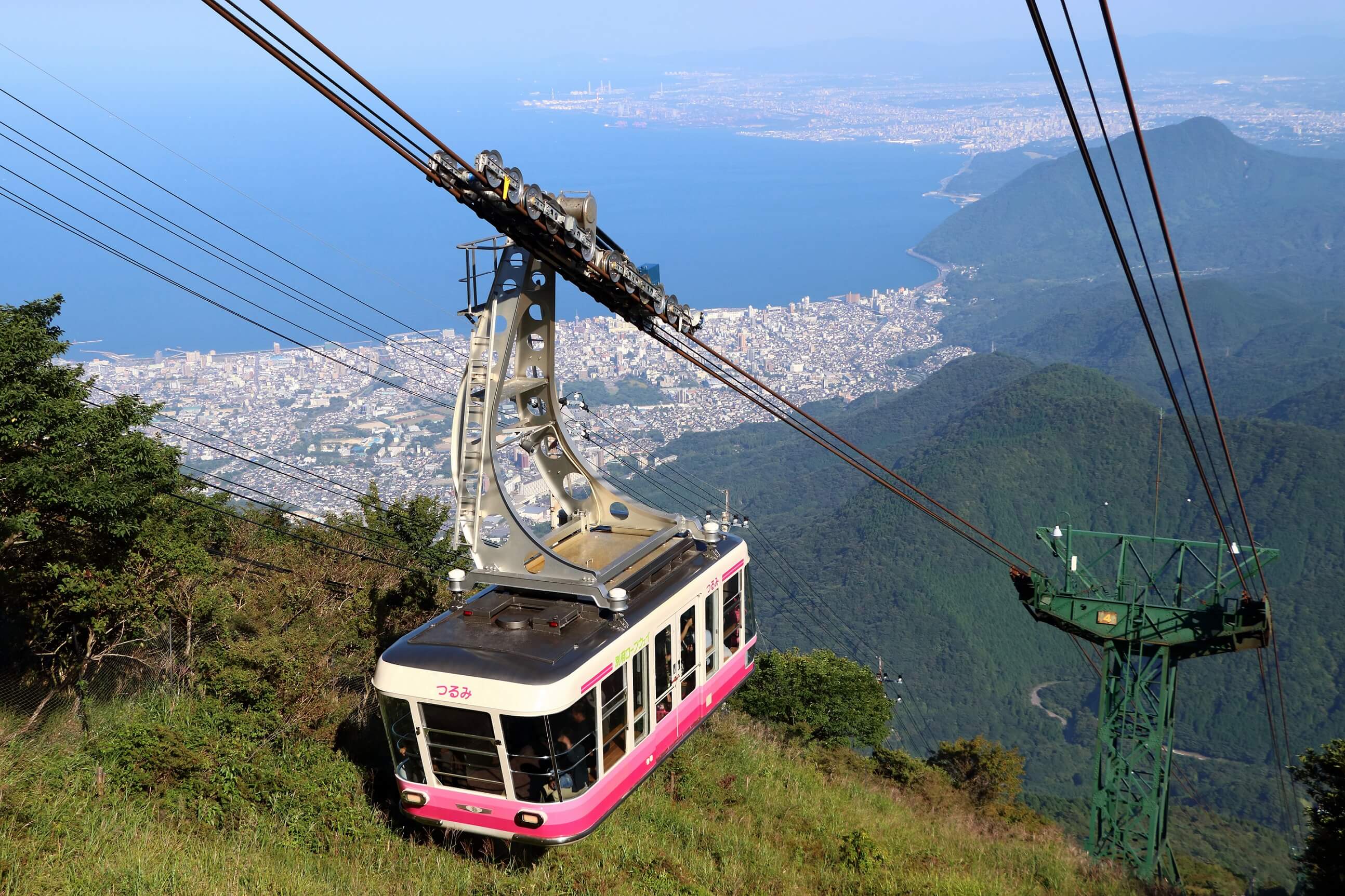 A spot where you can enjoy amazing seasonal scenery, where the view from near the summit of Mount Tsurumi is worth seeing at least once
Beppu Ropeway
10-7 Minami-Tateishi, Samuhara, Beppu
Tel: 0977-22-2278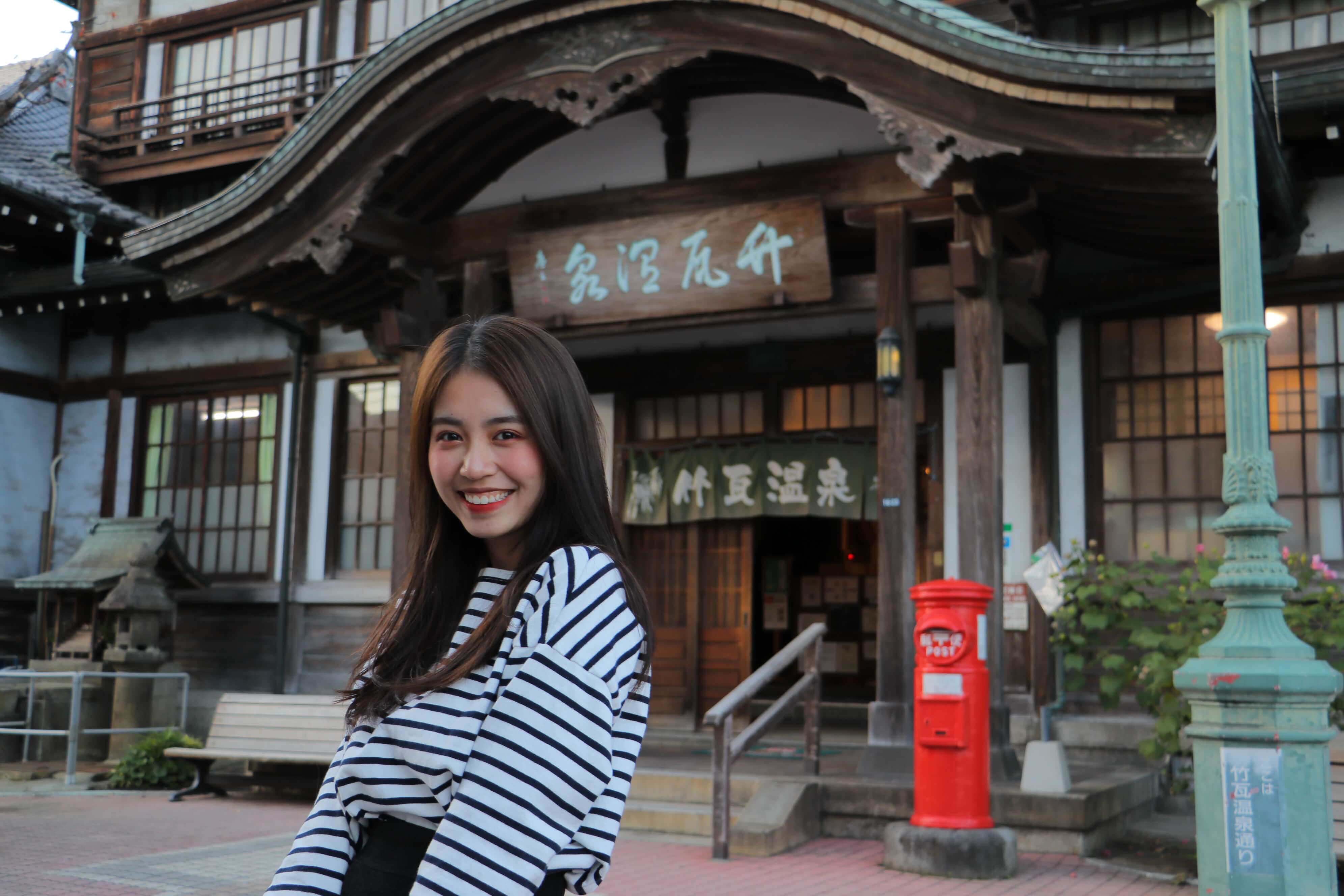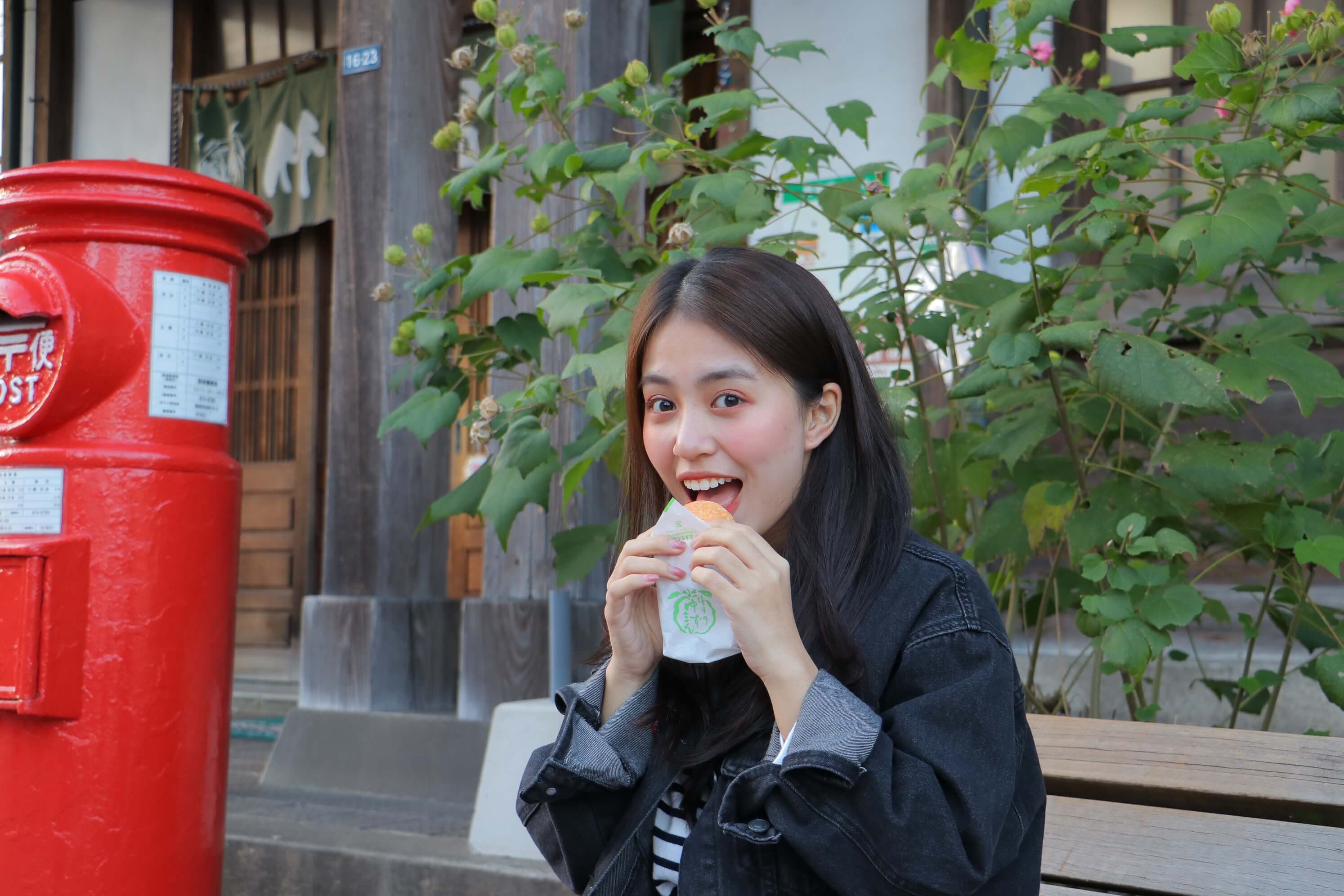 Last to be visited and located in downtown Beppu is a building with a long history, "Takegawara Onsen." In this place where you can experience the charm of "Beppu" – Japan's number one* hot spring district – this time's Beppu Insta journey comes to a close.
*Number one in Japan in terms of number of hot springs and amount of water discharged.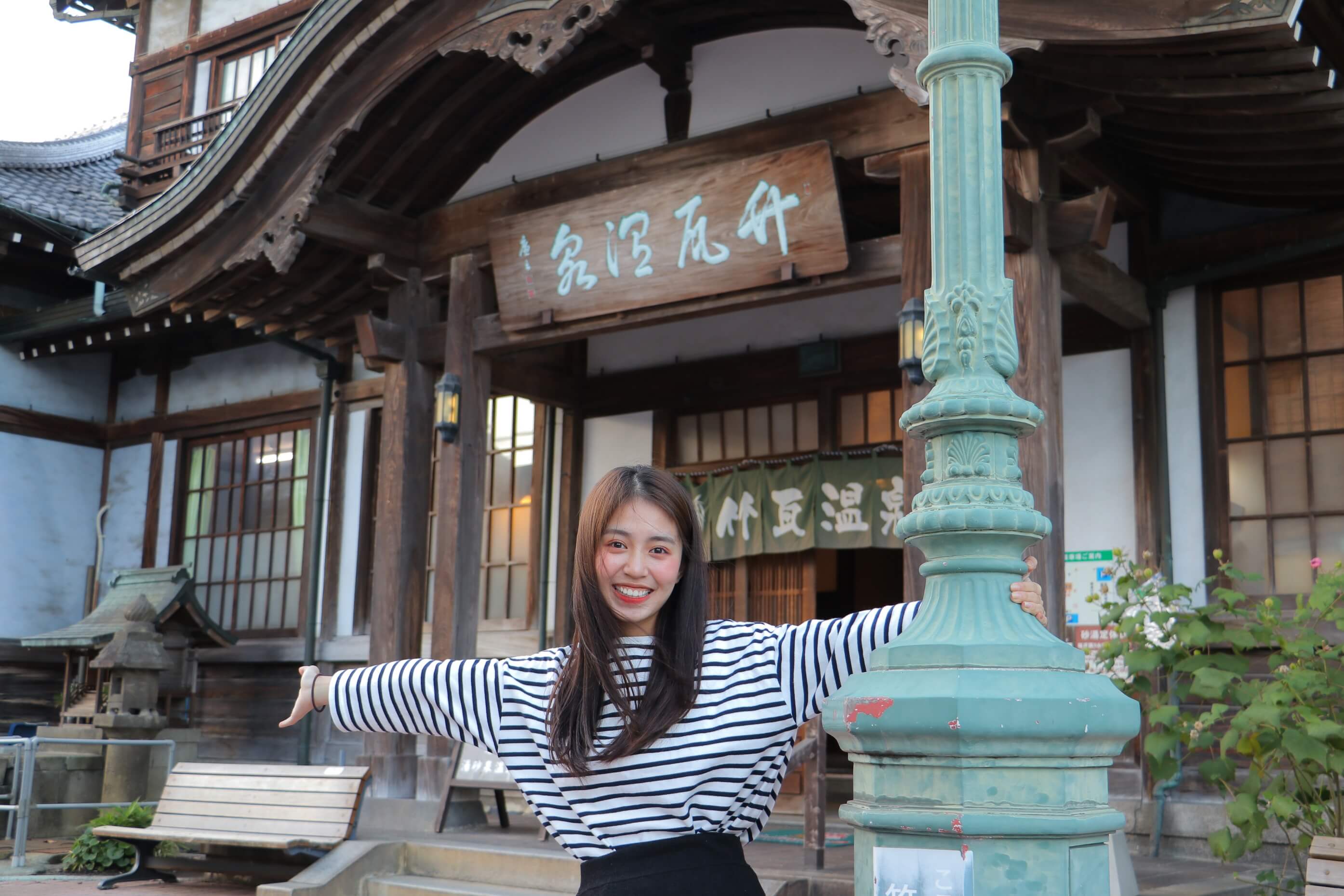 Takegawara Onsen, a hot spring located in the heart of the town that adheres to the people of Beppu's way of life, has a charming appearance that's totally instagrammable.
"Takegawara Onsen"
16-23 Motomachi, Beppu
Tel: 0977-23-2278
EnjoyOnsen