Hello dear readers. I'm Chu-Chu, your Beppu local guide. Have you read the last article about our tour? If not, please check it out.
To start, let me share with you my guiding philosophy. My goal is to make you feel like your guide is an old friend in a faraway place. I'll work with you to make travel plans that match your interests and allow you to experience the unique local culture. I will introduce you to the local community, so that you can make an authentic connection to the places on our itinerary. Most of all, I want you to enjoy our time together and make great memories of my town, Beppu. I usually prefer not to just explain things, but to discover the answers together.
About today's tour
On this trip,we met up with Elise. She just moved to Beppu from America and is working as an English teacher. We met at Wander Compass Beppu at 13:00. Then we took a group photo at the entrance.
Our plan was to visit five of the seven stops on the Beppu Hell Tour (Jigoku Meguri) as well as Yuya Ebisu. The entrance fee to any of the seven hells is 400 yen for adults and the package ticket to all seven hells is 2,000 yen. Usually, it takes 3.5 hours to visit all seven hells.
The Hell Tour is a famous attraction in Beppu, interested to know more? Check out our article "What Are The Beppu Hells? A Close Look At Jigoku Meguri"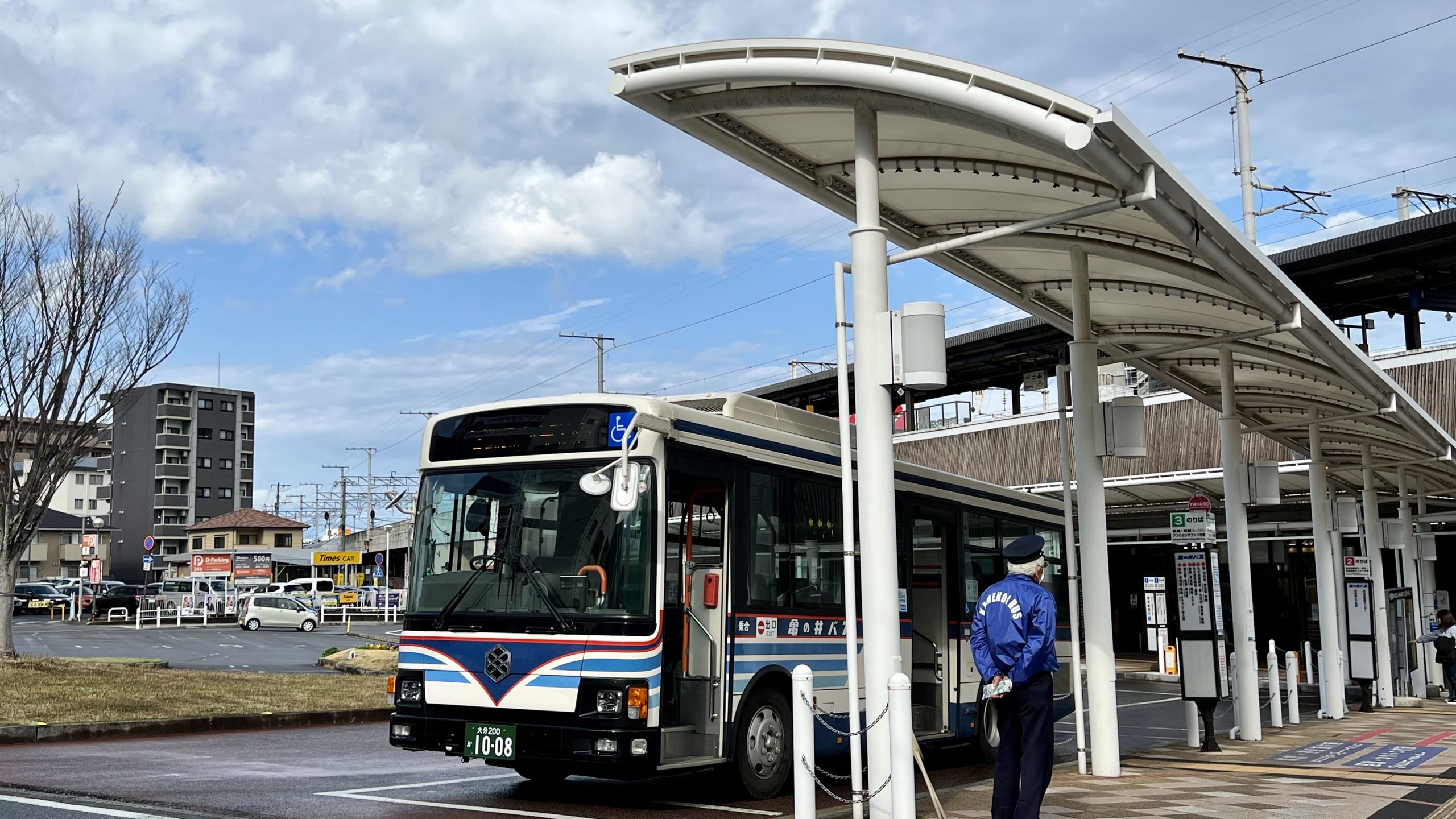 We took bus #5 from Beppu station and got off at the "Umi Jigoku Mae" stop. If you are taking the bus to Jigoku Meguri (Hell Tour), the key to enjoying the Umi Jigoku area is to walk from the top of the hill to the bottom.
Tips for making a Hell Tour route…
Beppu's Hell Tour can be roughly divided into the following two areas.
Umi-Jigoku: (Umi-Jigoku, Oniishi-Bouzu-Jigoku, Kamado-Jigoku, Oniyama-Jigoku, and Shiraike Jigoku)
Chinoike Jigoku:(Chinoike Jigoku, Tatsumaki Jigoku)
You can walk to all the hells within each of the two areas and take a bus from Umi-Jigoku to Chinoike Jigoku (about 3km).
On this trip, we only visited the Umi Jigoku area.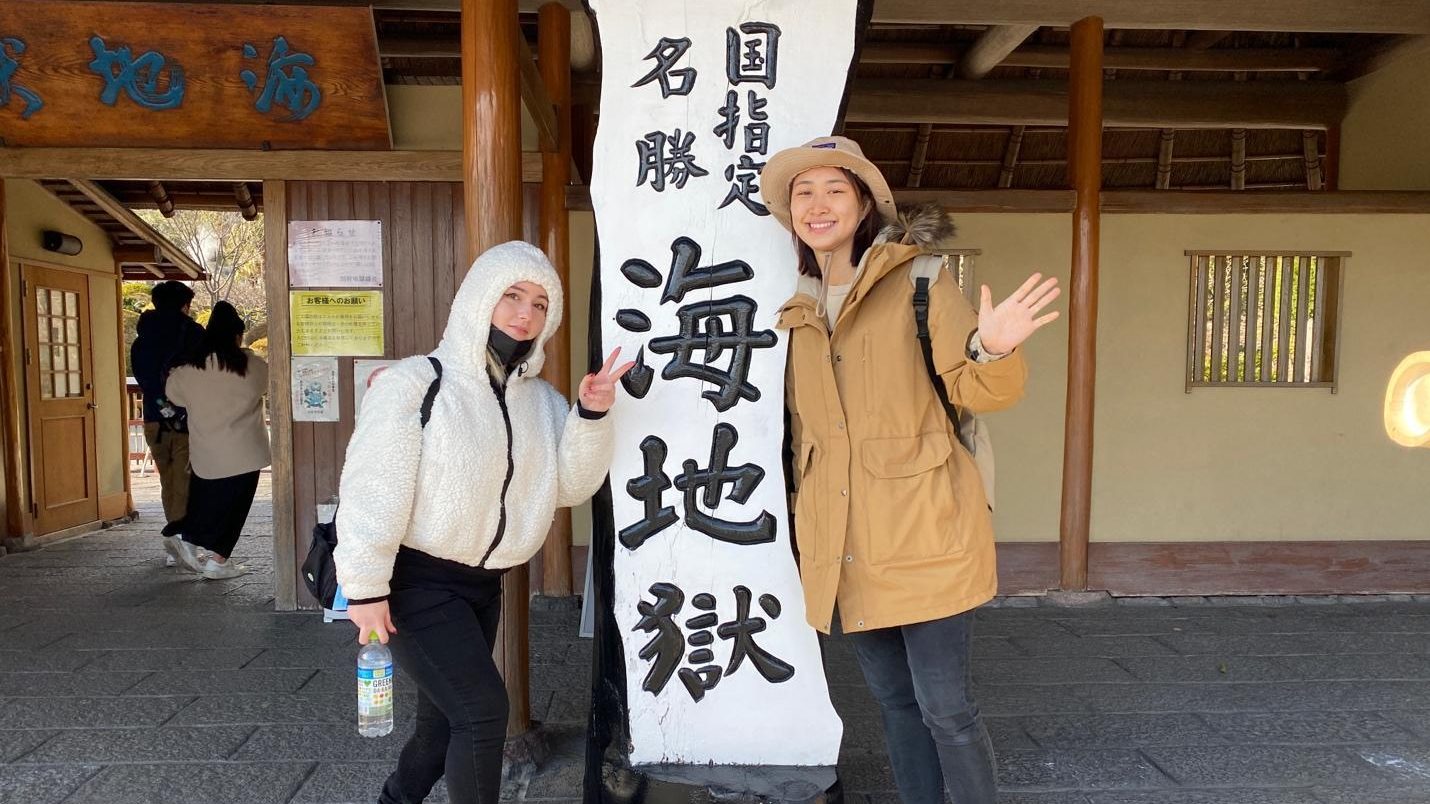 Umi Jigoku (Sea Hell)
The main attraction is the beautiful blue water that looks like the sea. The temperature of the water is 98 degrees Celsius. At Umi Jigoku, locals hang eggs from bamboo poles and stick them into the hot springs. You can buy these hot spring boiled eggs from the Umi Jigoku shop. It's the only spot in Beppu where you can eat eggs boiled in "hell"!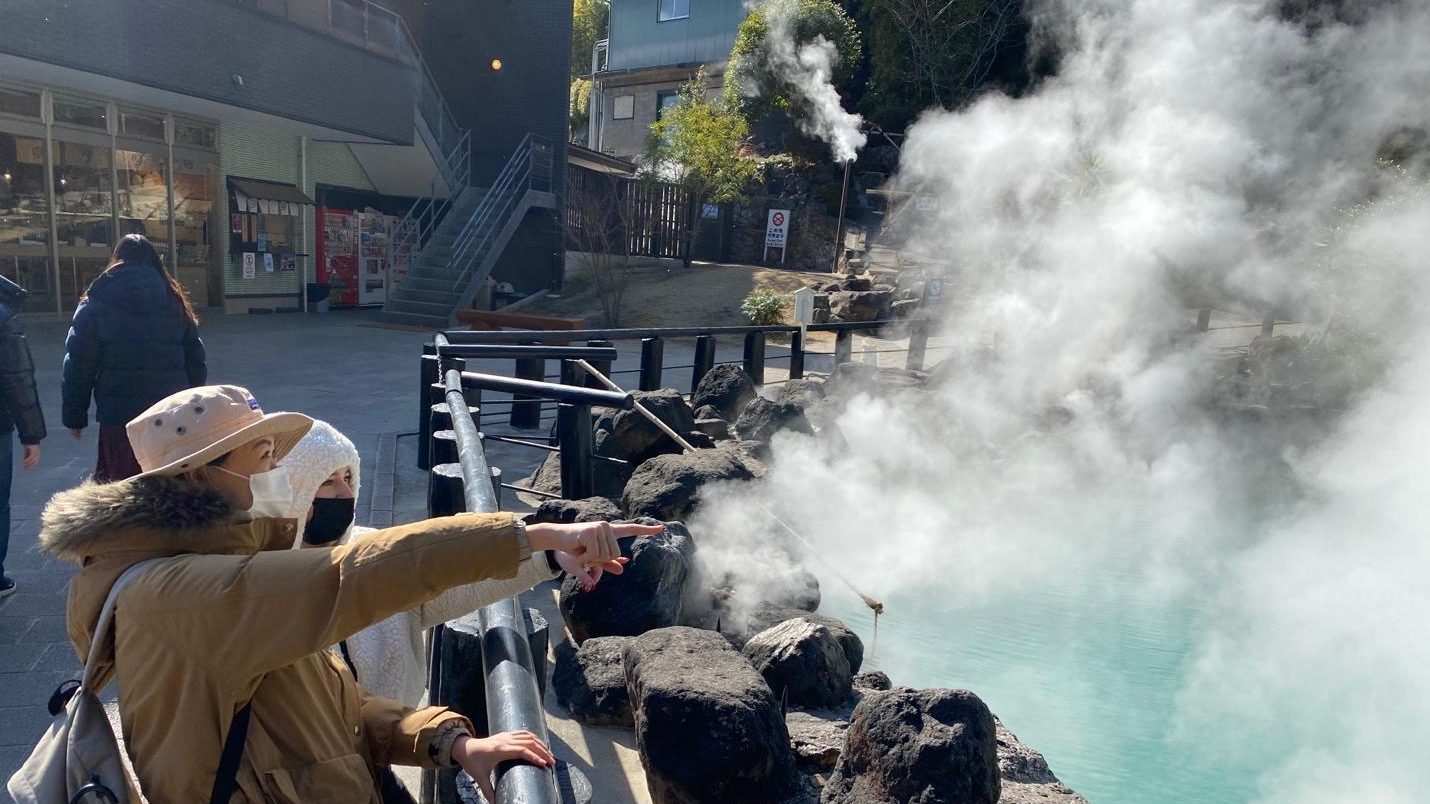 Umi Jigoku also has a Japanese garden, shrine, greenhouse, cafeteria and souvenir shop. The shrine provides health to families, luck and prosperity in business and safety in travel.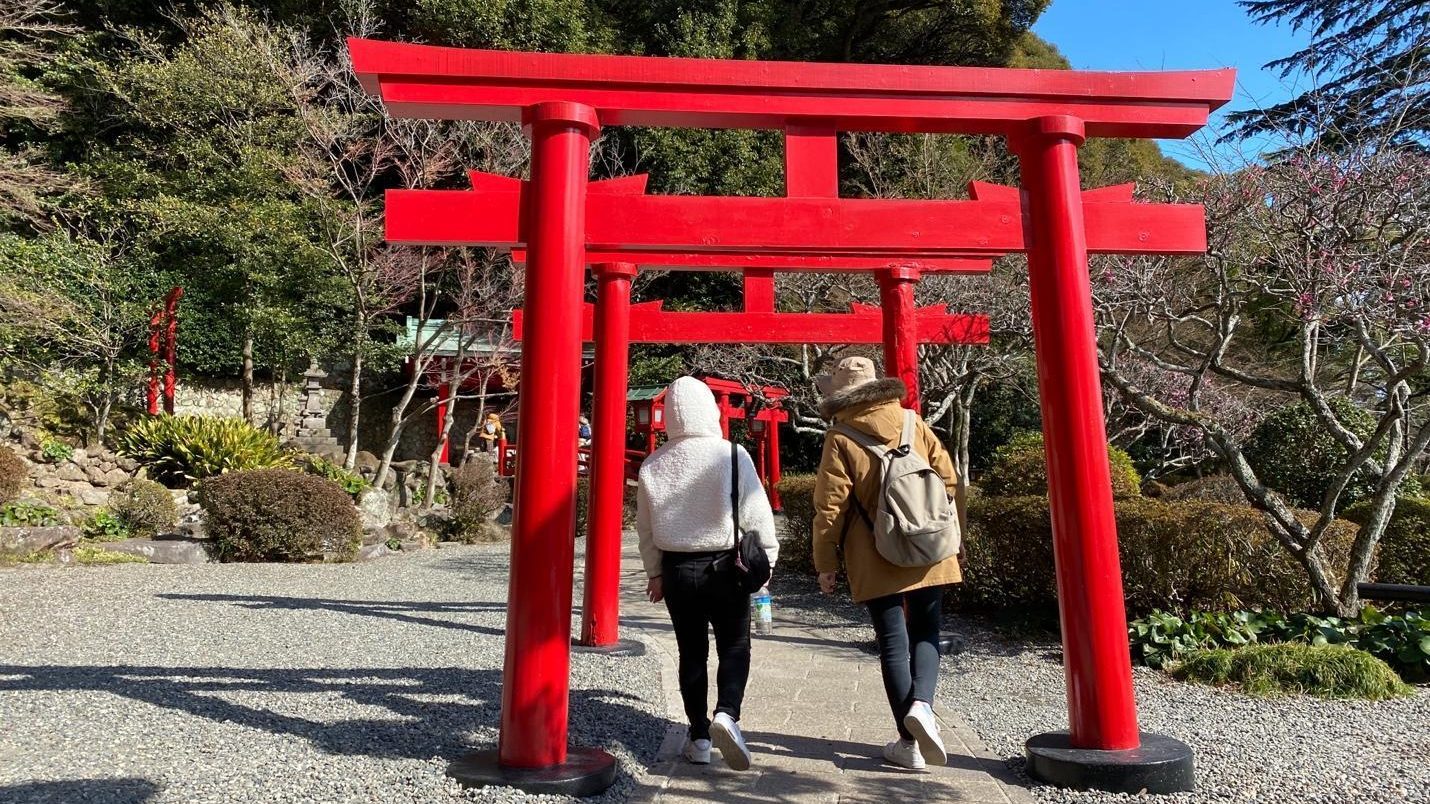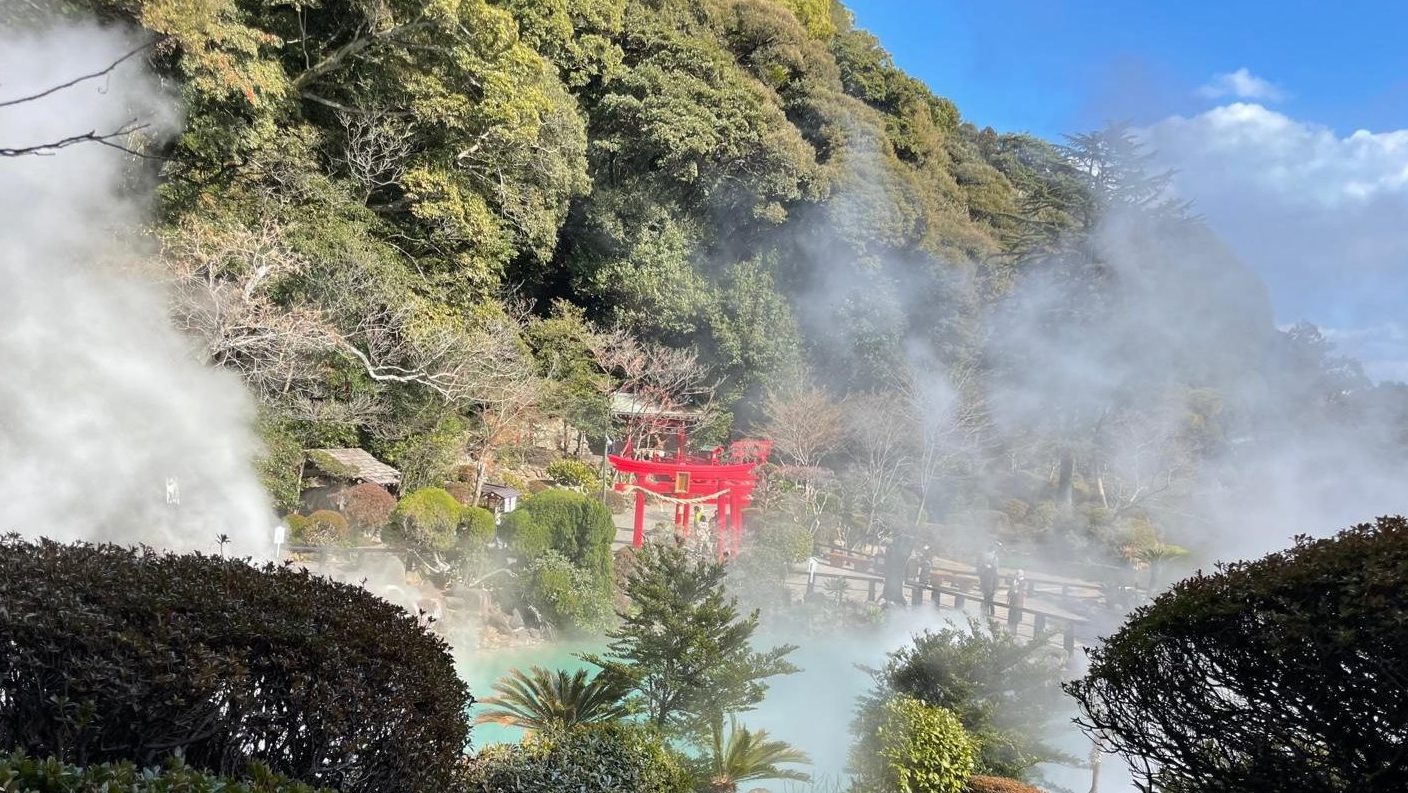 Oniishi Bozu Jigoku
After Umi Jigoku, we visited Oniishi Bozu Jigoku. This is where you can see hot gray mud coming out of the ground. The round shape of the mud looks like a shaved head. There is also a geyser called Oni no Takaibiki ("the high snoring of the devil") which shows why people used to call this place "hell".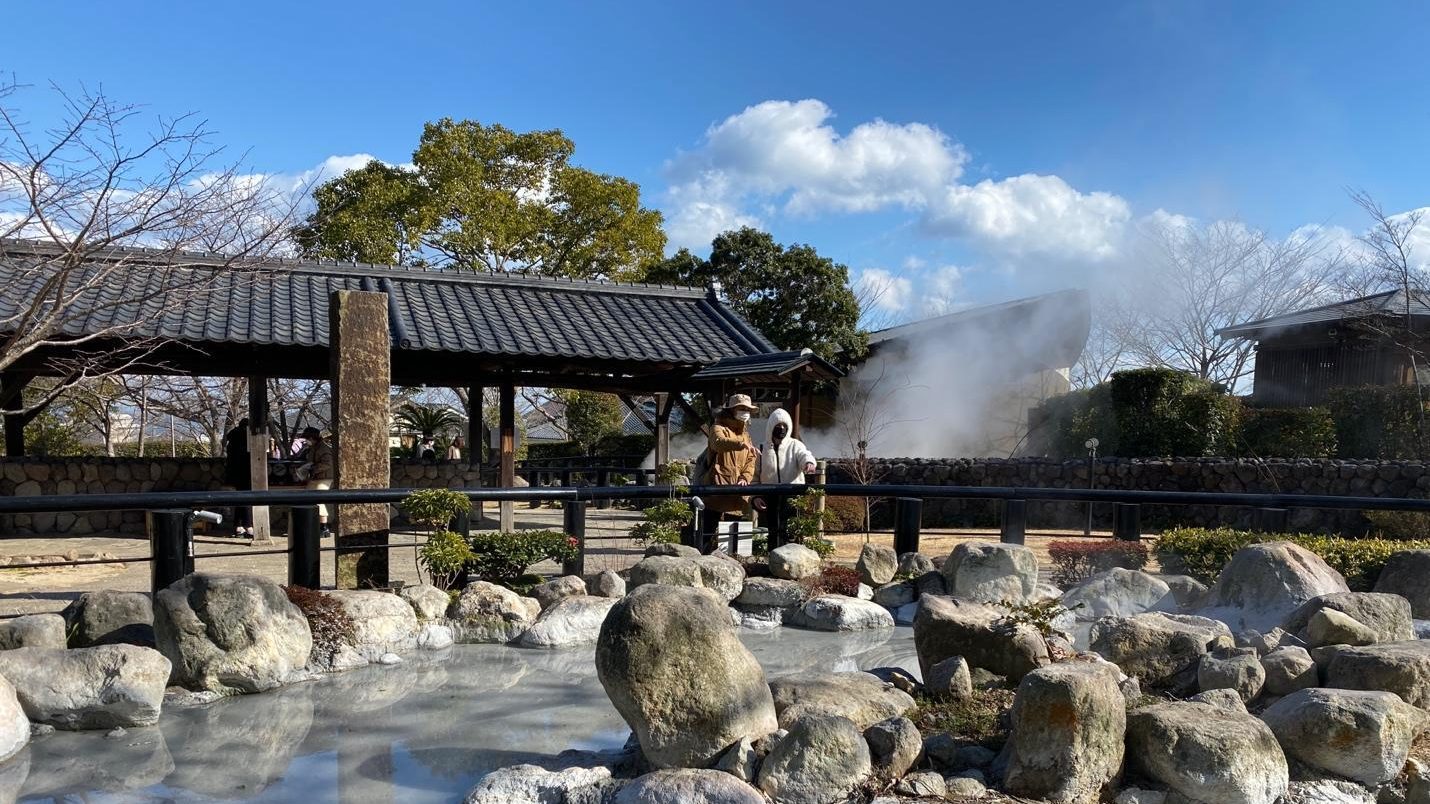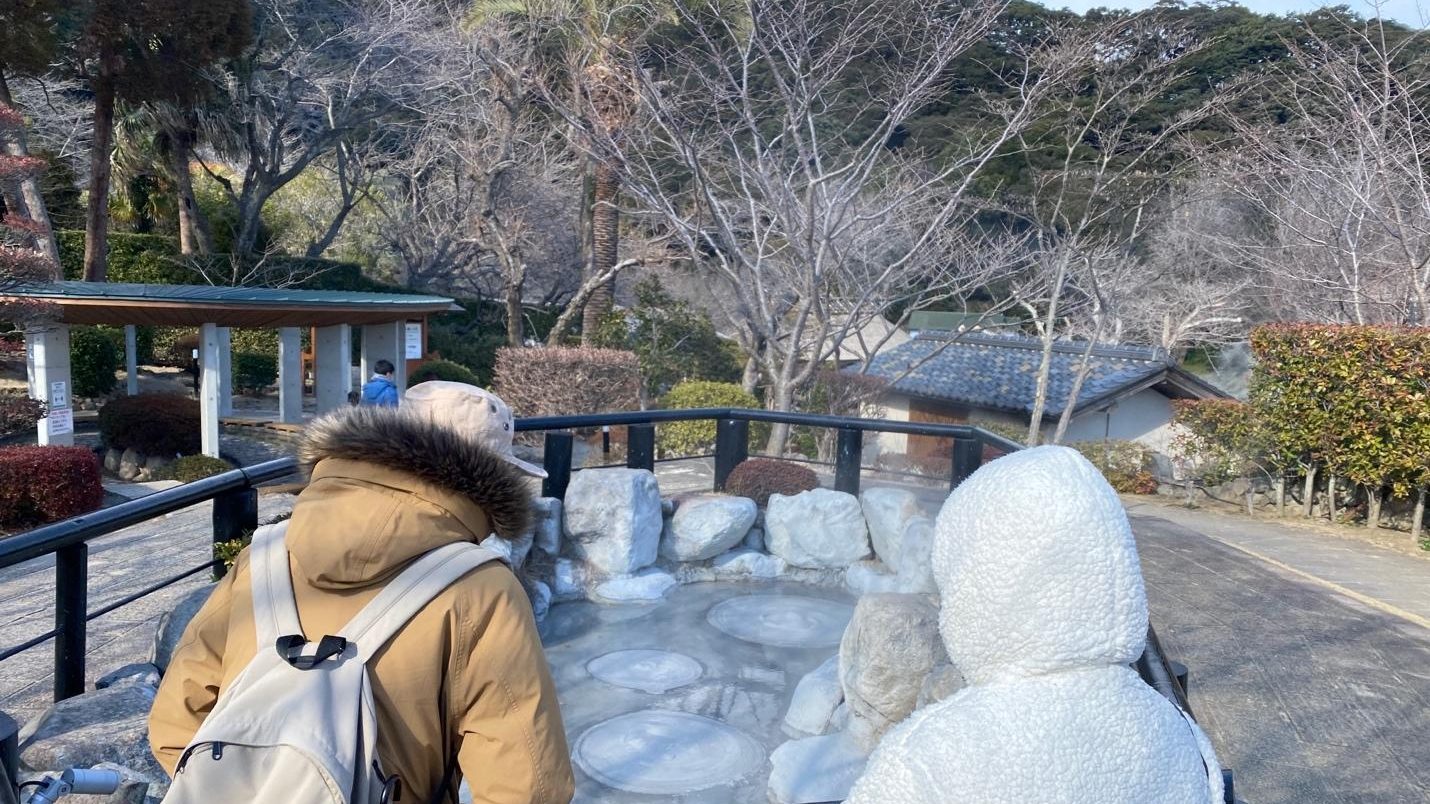 Kamado Jigoku
The next place is Kamado Jigoku. Kamado means cooking stove in Japanese. The name (Kamado Jigoku) comes from the steam from hell that has been used since ancient times to cook offerings of rice during the grand festivals of the local deity. The great appeal of this location is that you can see all the different hells at the same time.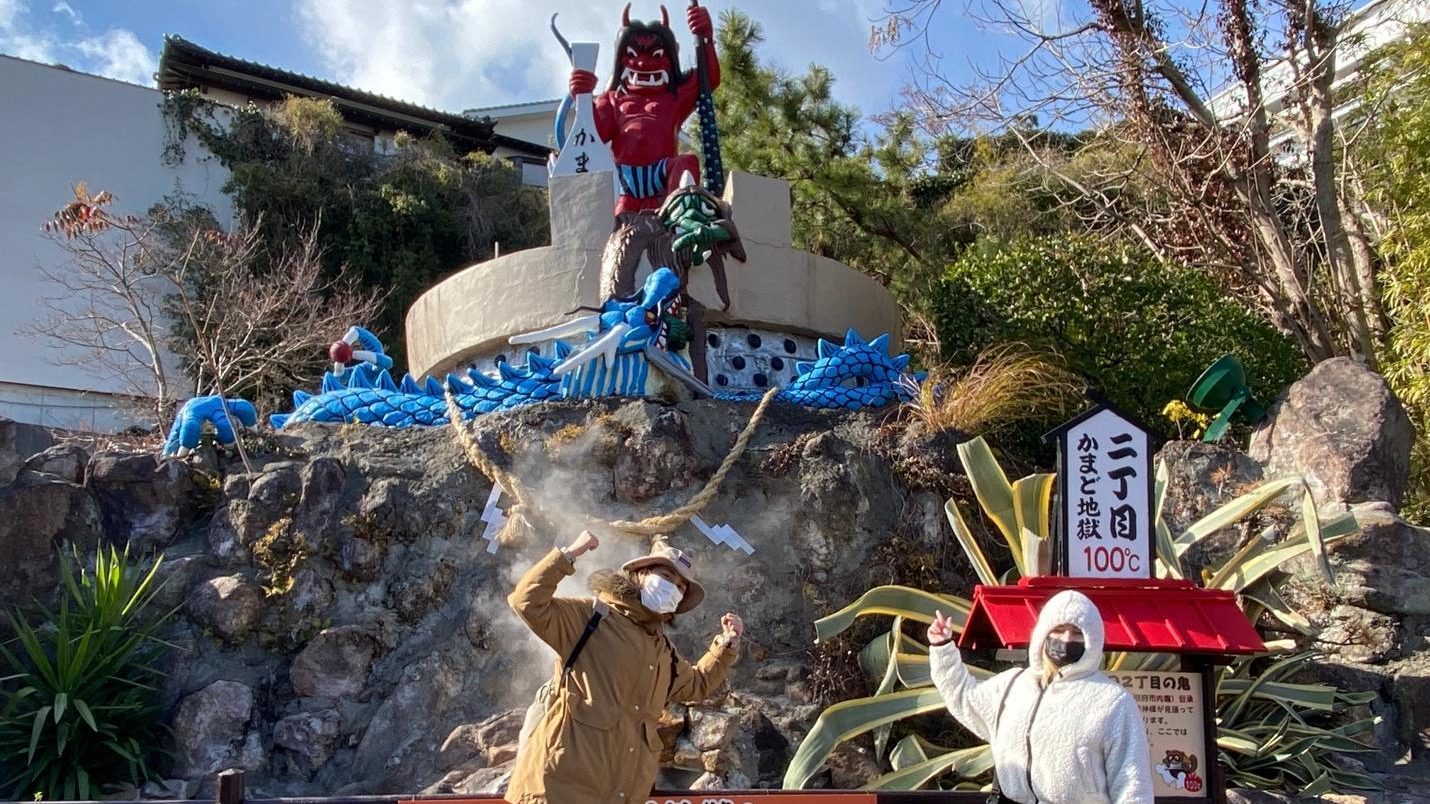 In the Gokuraku ("Paradise") area you can experience the effects of the hot spring, drink the hot spring water and enjoy the steam.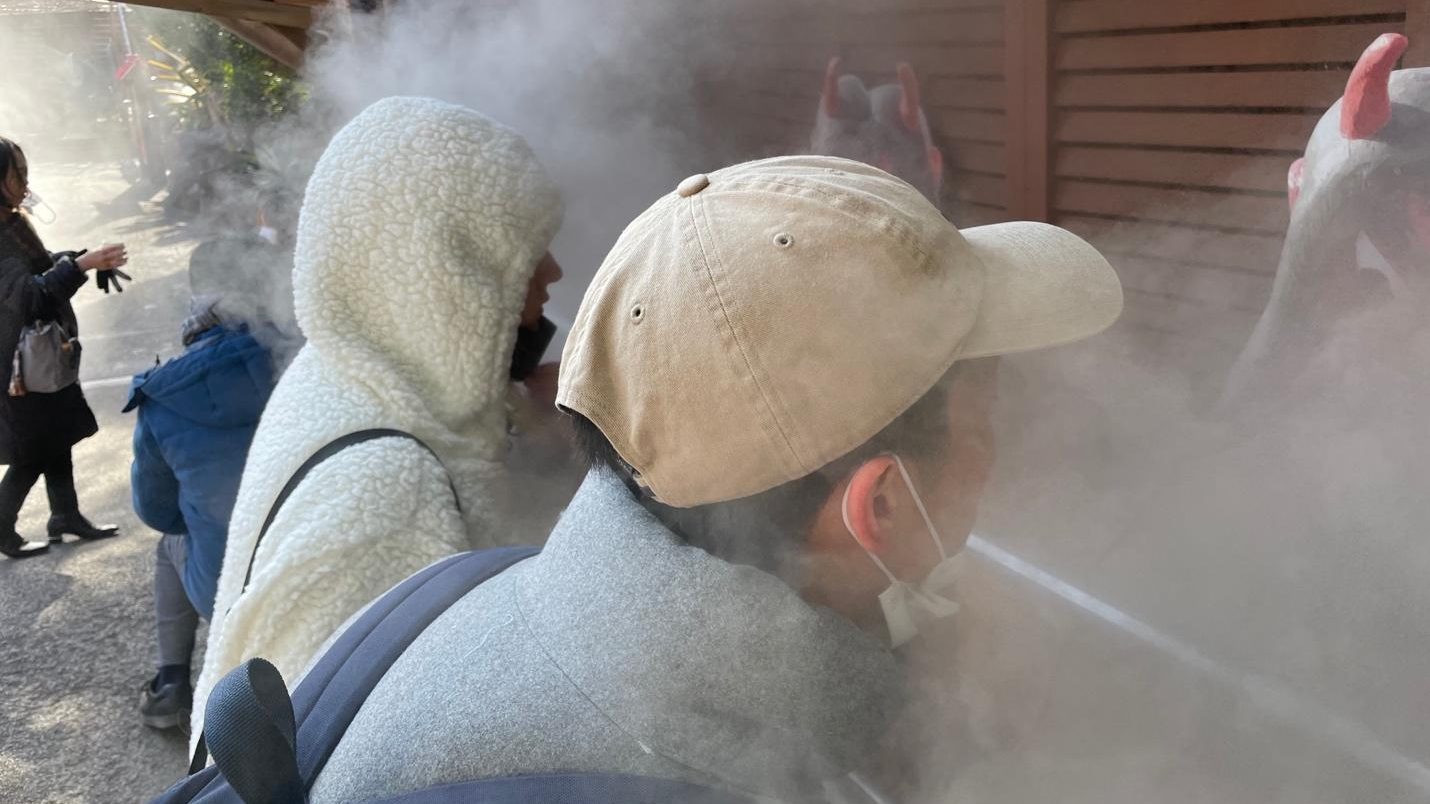 This time, we tasted some of the famous gourmet foods such as "soy sauce pudding" and "onsen egg" in the Kamado Jigoku. I highly recommend you try these because they use the hot spring steam to cook them which adds a special flavor. Besides, the "Jigoku Soft" or "Akaoni Soft " is a specialty of Kamado Jigoku ice cream with chili peppers sprinkled on top.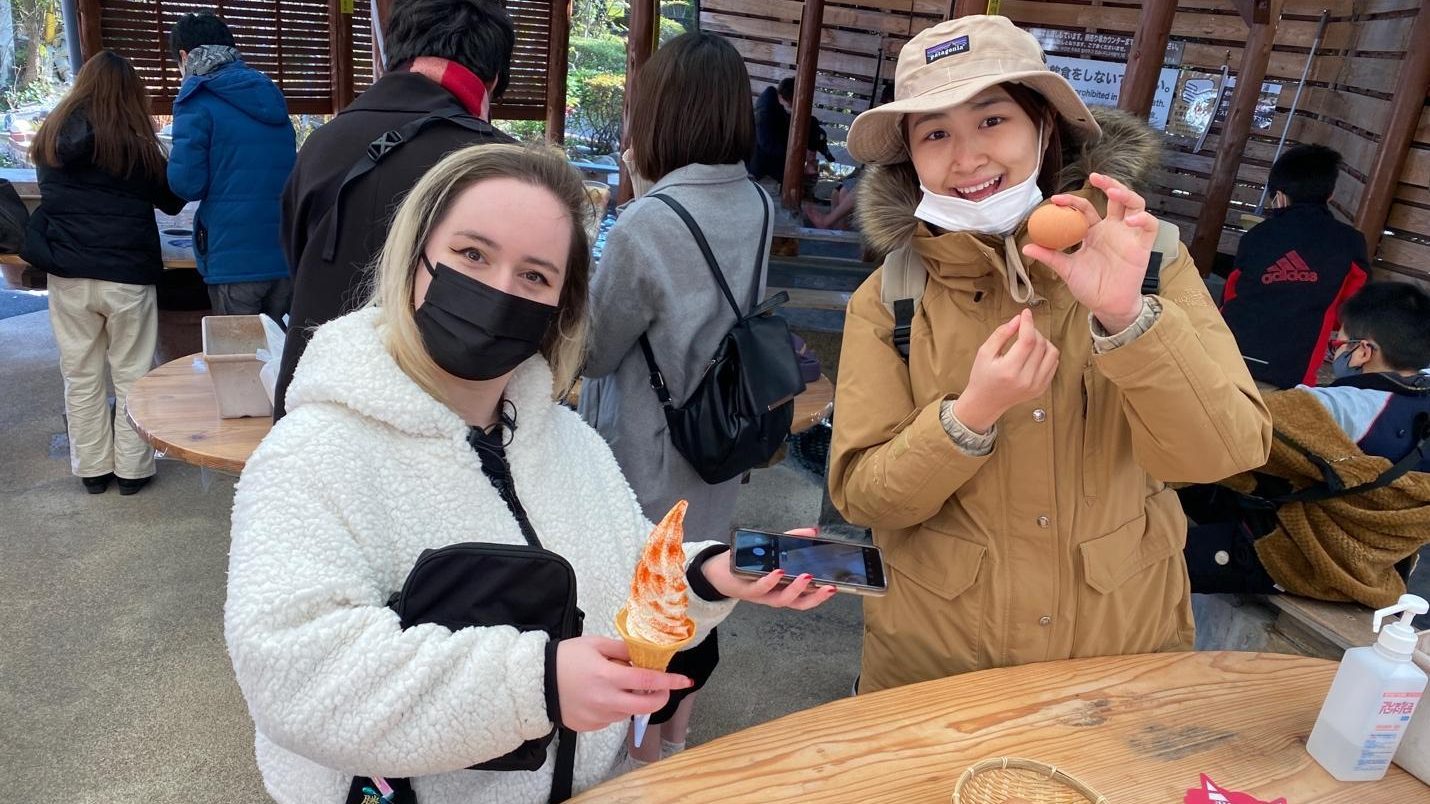 Oniyama Jigoku
In this hell, you can see dozens of crocodiles, ranging from baby crocodiles to adults measuring several meters in length. Crocodiles find the location an excellent habitat as they enjoy the heat from the hot spring.
To learn more about the Oniyama Jigoku, please check out this article.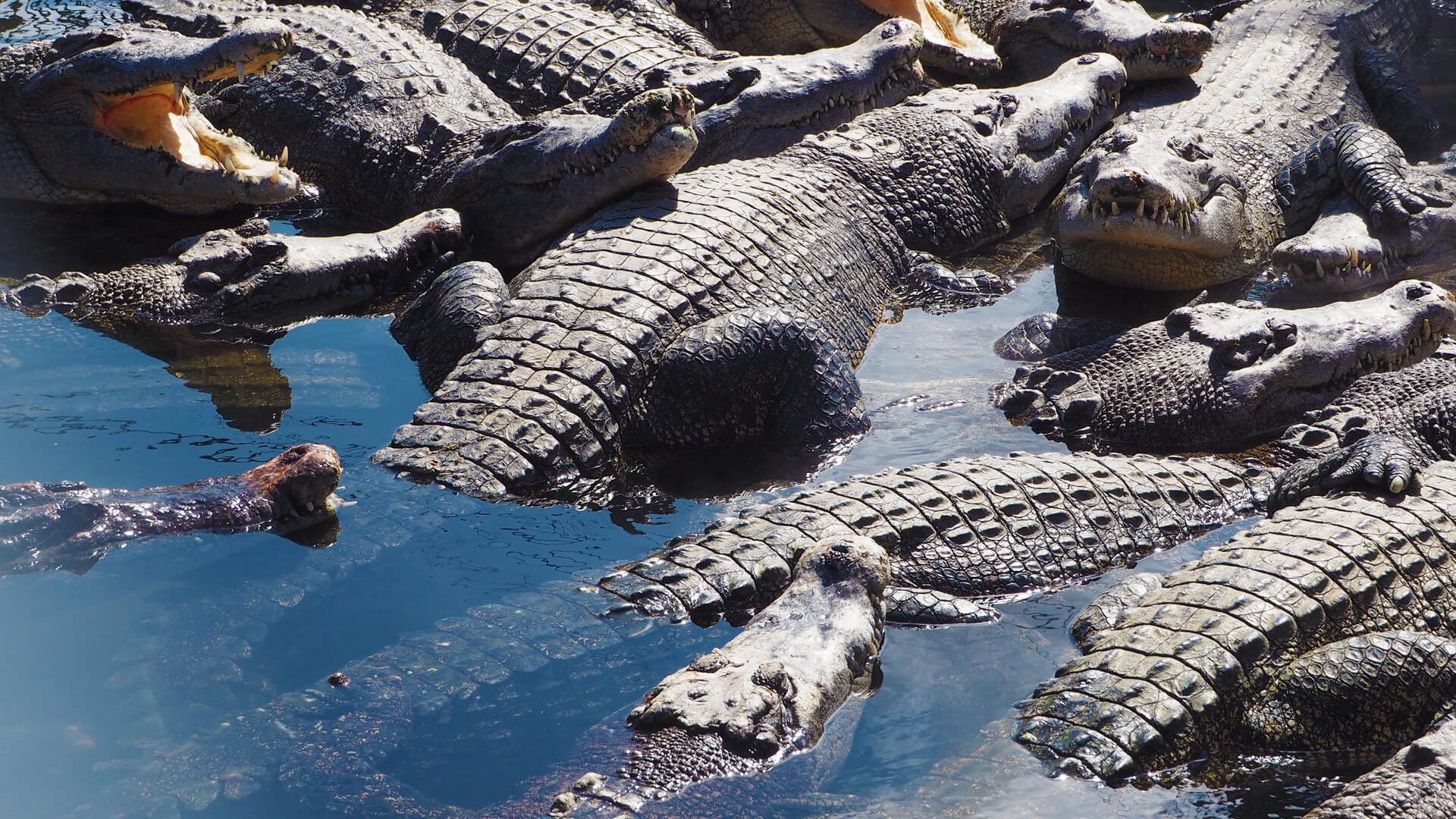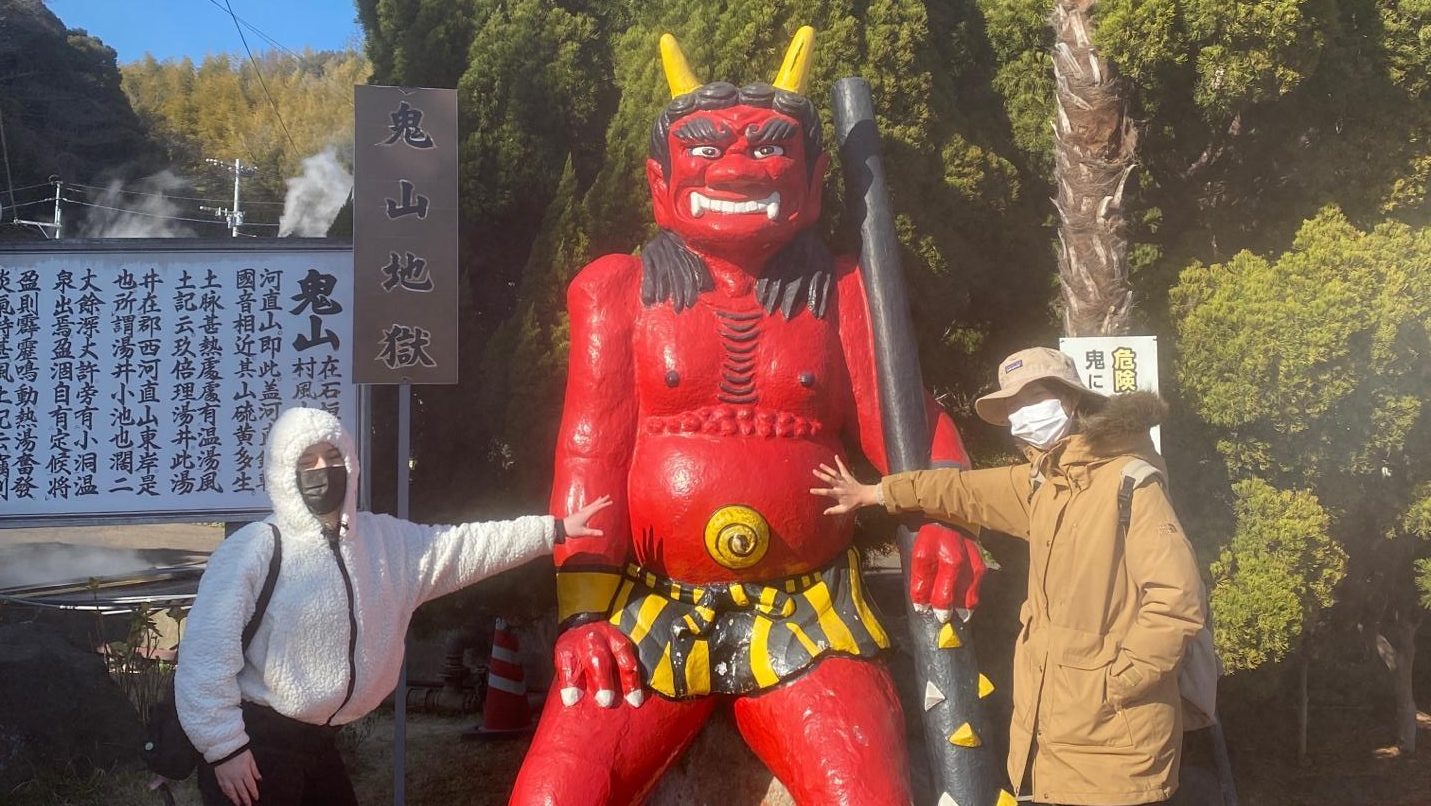 The monument of a seated demon is a popular spot for commemorative photos.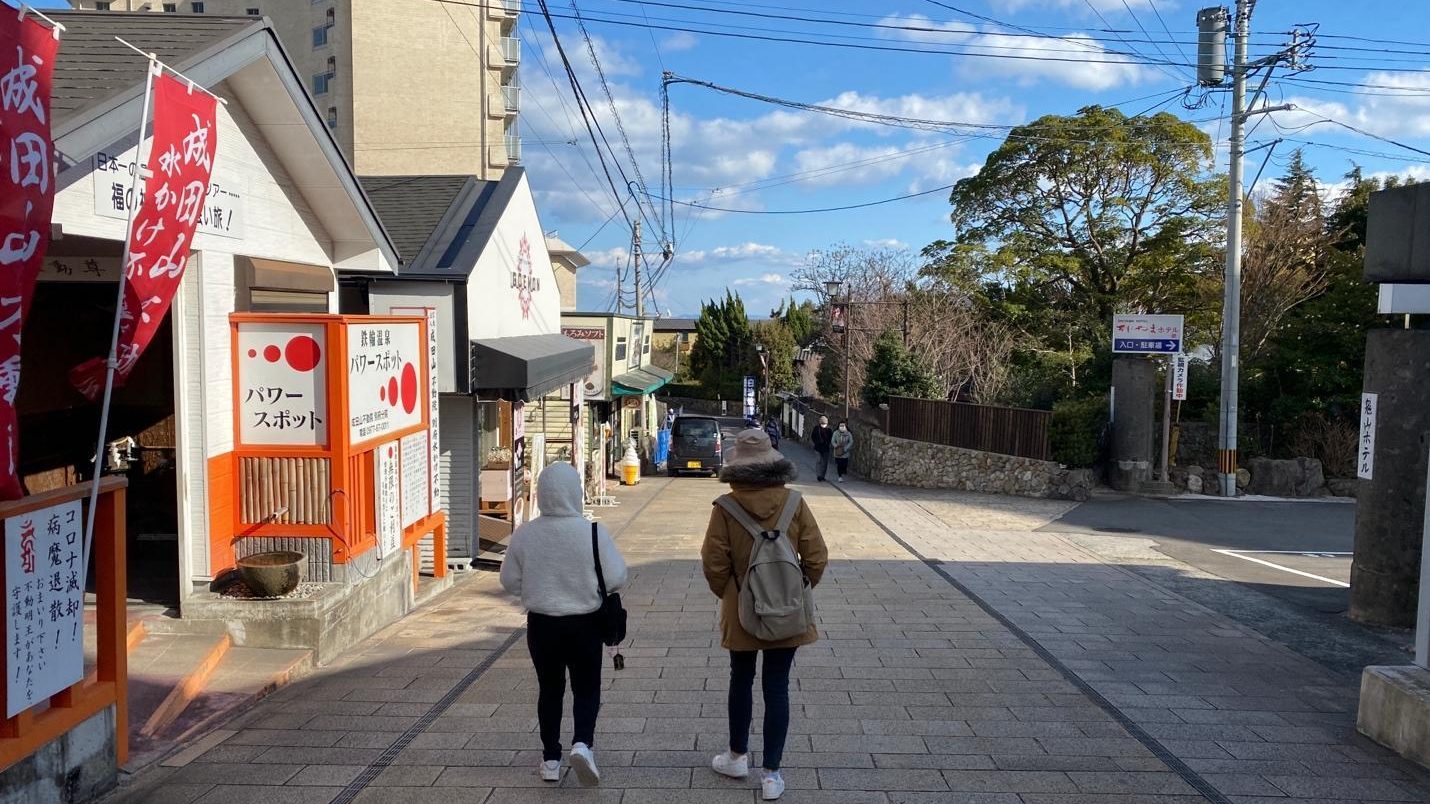 Then you can walk down to the Shiraike Jigoku; you can find local food and cakes on the way.
Shiraike Jikoku (White Pond Hell)
This is a beautiful hell with a milky white color, you can enjoy a moment of peace and warmth while taking in the view. A must-visit is the Tropical Fish Museum which utilizes the heat from the hot spring. You can see the giant pirarucu, Arowana and other tropical fish swim freely in the tank.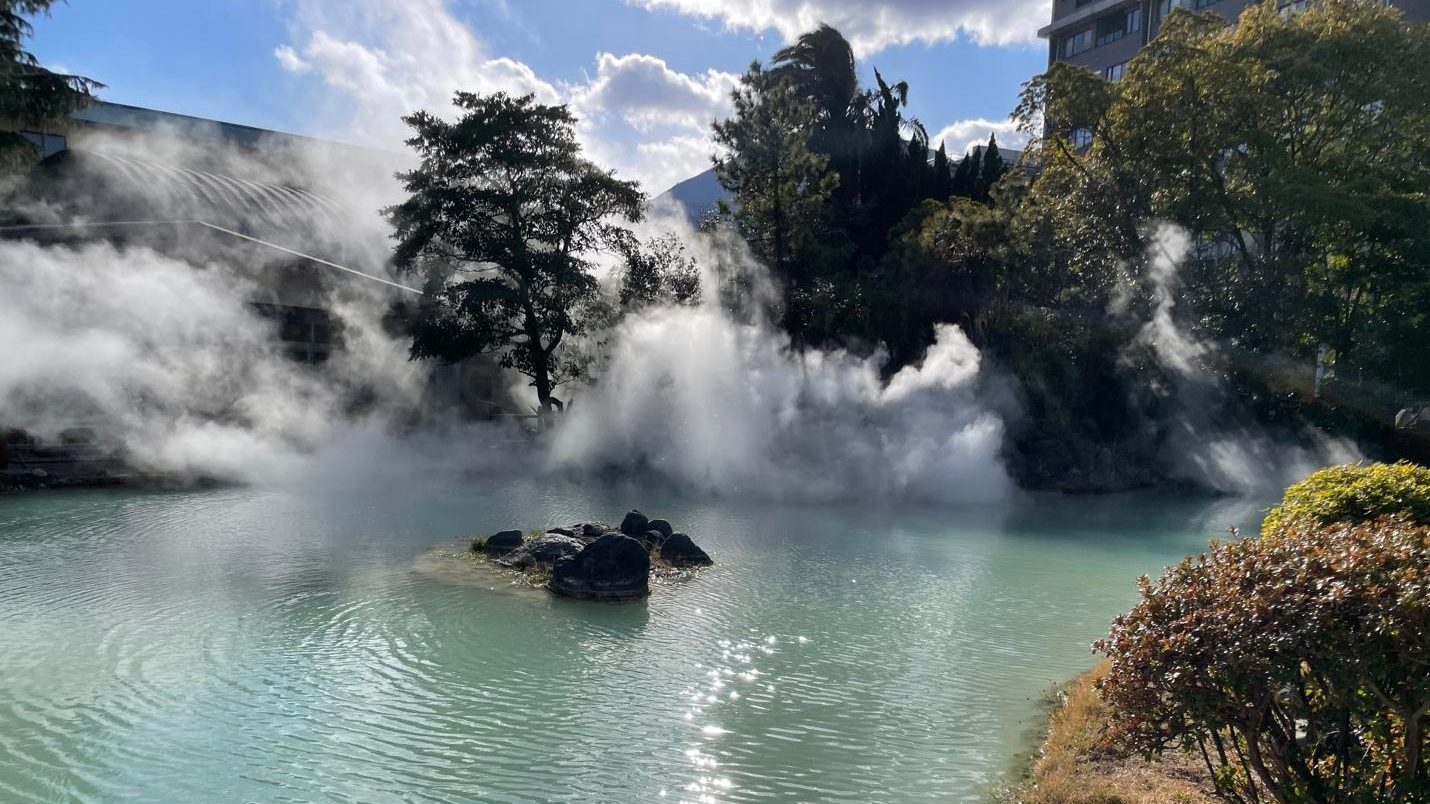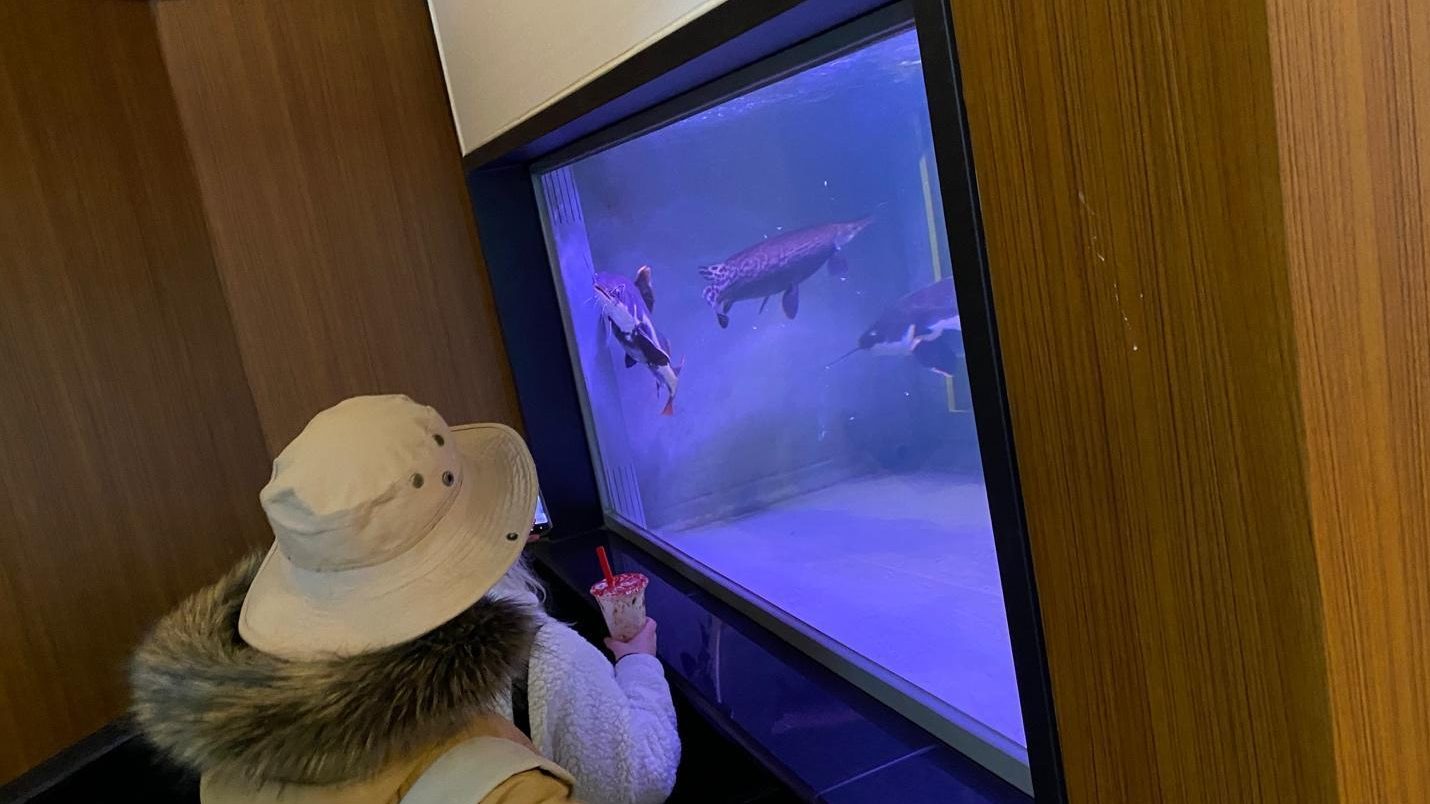 Then we went to Yuya Ebisu; an onsen that was established in 1874. This hot spring is located in the mountainside of Beppu and takes eight minutes to get there by bus from Umi Jigoku area. It has two unique hot spring sources: a simple spring and a sulfur spring.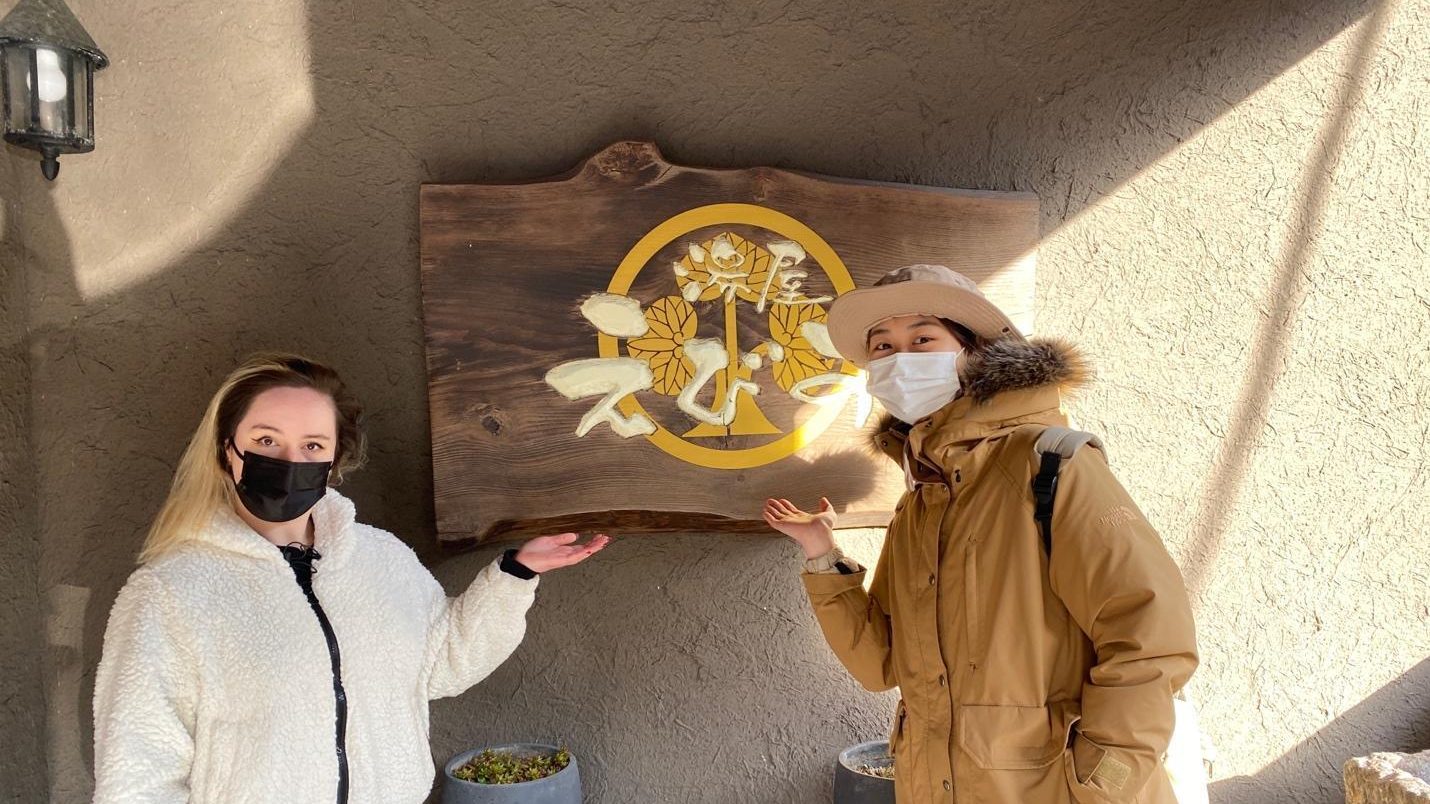 The large baths on the first and second floors have a large open-air sulfur spring steam bath, rock bathing; you can enjoy a variety of baths here with a beautiful Japanese garden. This time we enjoyed the open-air bath which has a very strong smell of sulfur. This type of onsen helps clean your skin and make your skin softer. Elise shared that she would like to visit here again to enjoy the beautiful natural environment and high quality Onsen.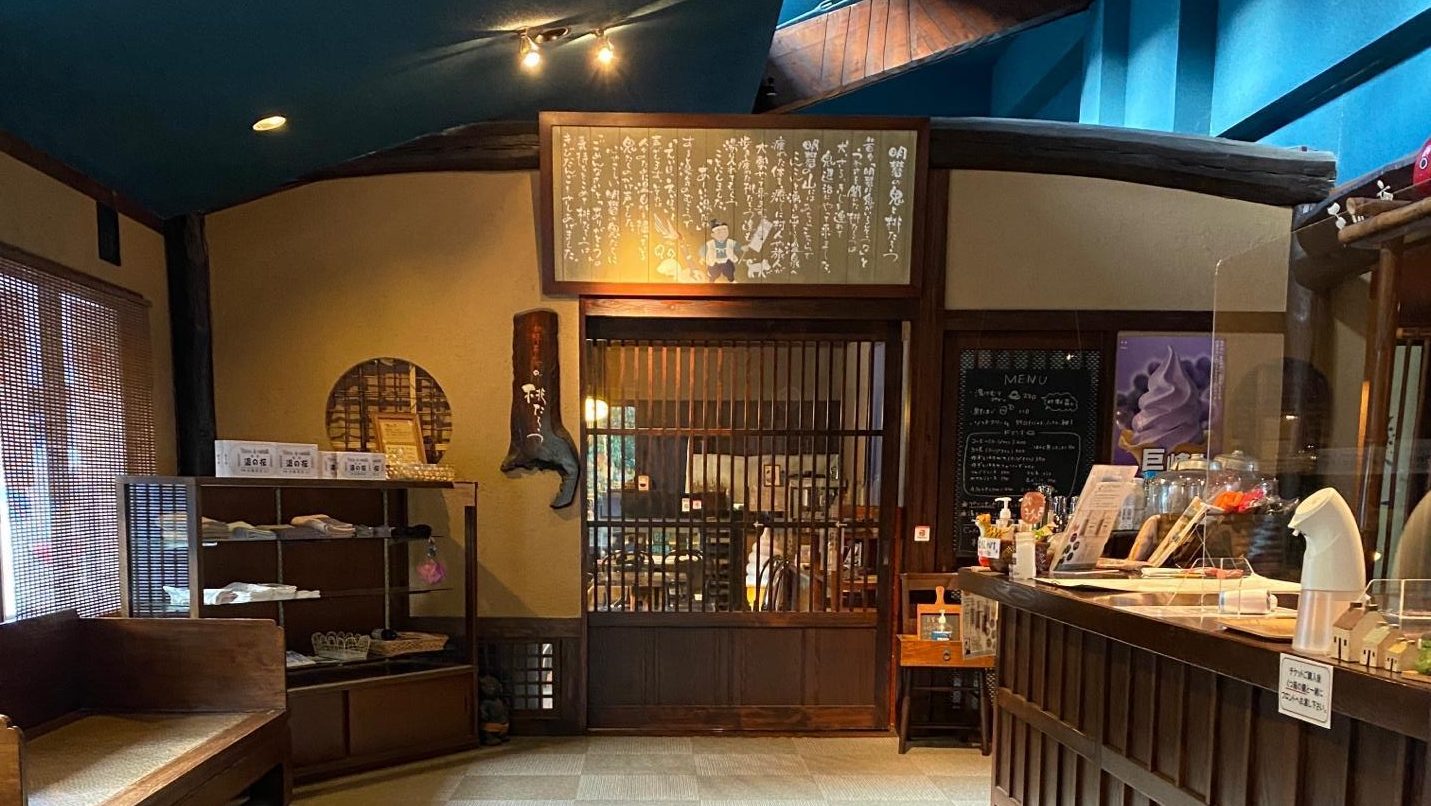 At the end of the tour, we came back to Wander compass and exchanged Instagram info with Elise. We are looking forward to more international tourists joining our tour and exploring Beppu with us!
Yuya Ebisu Basic Info
OPEN: 10:00 – 23:00
Fee : 1,200 yen (adult), 500 yen (middle school student), 300 yen (Elementary school student
Rental towel set (Bath towel and face towel) : 350 yen
URL https://www.e-ebisu.biz/english.php
How to get to Beppu Onsen, where Umi Jigoku, Oniishi Bozu Jigoku, Kamado Jigoku, Oniyama Jigoku, Shiraishi Jigoku and Yuya Ebisu are located.
EnjoyOnsen