Many know Beppu for its famous Hells Tour and its plethora of onsen. This time we will take a look at the little known treasures of this onsen town on Beppu Tour.
How to get to Beppu where Yuyama No Sato is located.
Though Beppu has more than a few traditional buildings and interesting customs to share, posts on social media about major tourist spots, new hotels, and trendy restaurants tend to drown out the simpler charms that can be found in the everyday life of the locals. For it is these traditions that are essential to the Japanese way of life. If we continue to take little interest in such things, these traditions begin eroding and bits of Japanese culture are lost to time.
However, it is these little quirks of Japanese culture that I, and some other foreigners, find the most fascinating.
That is why this time we followed Onsen Master Eiji Okamoto. He took us to a few places that until now were known only to locals. Okamoto san is a Beppu native and moreover, a 3 time onsen master. You can read about what is an onsen master here. There is no better person to tell us the essential of Beppu Onsen. Our mission was to go with him and record these little known spots and introduce them to English speakers the world over.
Beppu Tour Stop 1: Shakuma Shrine
The first stop on this onsen master's tour was a little known shrine tucked away on the mountainside on the outskirts of Beppu City. This mountain called Kibiyama has been regarded as a power spot since long ago. We were on our way to just one of the shrines honoring it.
A flight of seemingly endless moss covered stairs plunges up and into the wood. Okamoto san with sure steps holds on to the support rope as we make the climb.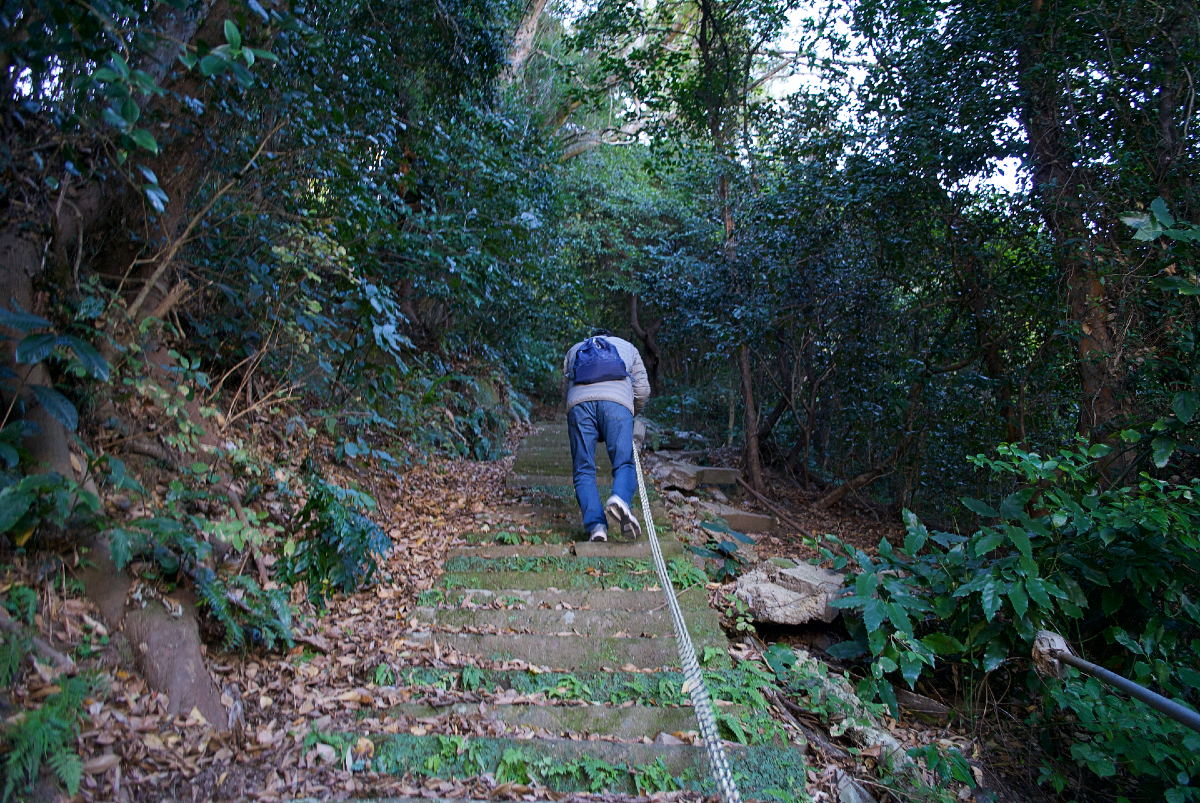 Where we finally reached our destination, I was amazed at the beauty and serenity of this little shrine . No one else was there. Okamoto san approached first, praying before the worship hall. It seems that Yaoyorozu (literally translated as 8 million gods) is enshrined here; all kinds of gods can be prayed to for all sorts of purposes.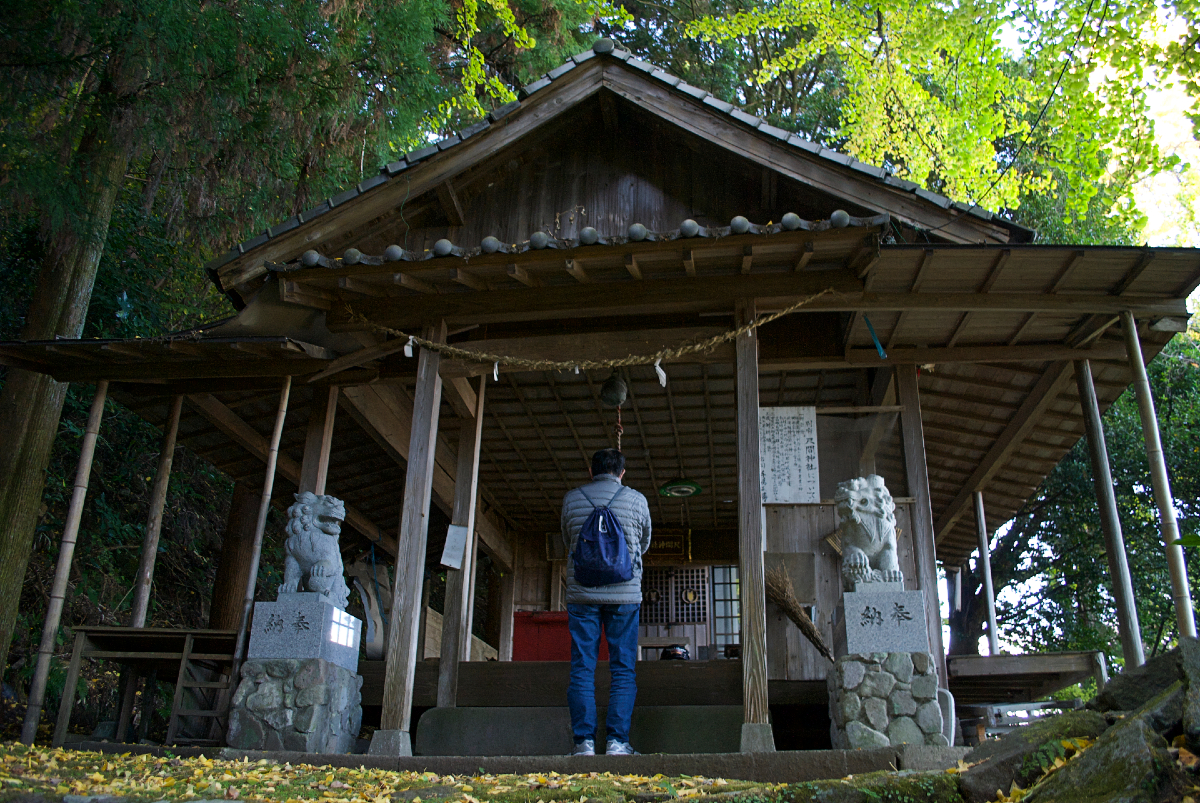 Okamoto san said that when he has a childhood memory of sitting on this wooden landing with the local residents, everyone chanting while tying the shimenawa (sacred rope) together. Locals used to throw rocks at the back of the torii gate, for if you made a dent, your wish would come true.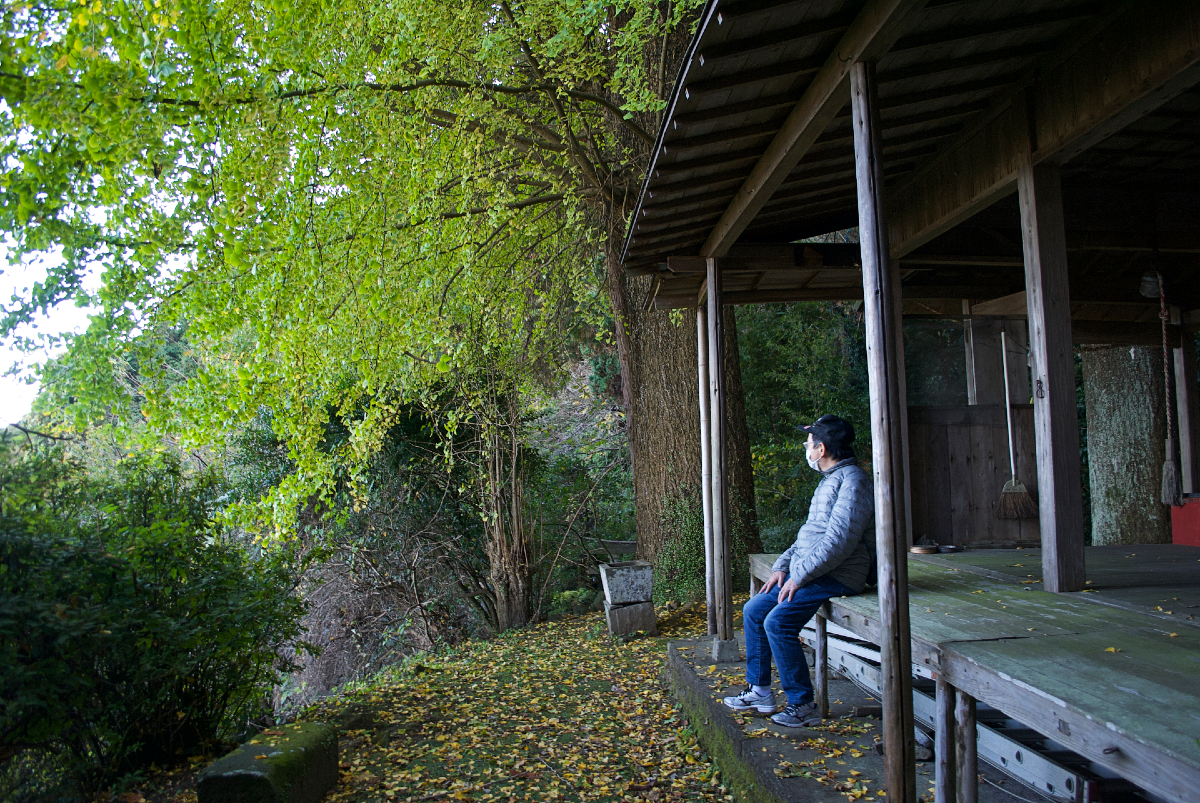 Okamoto san and I left a message on a notebook filled with the wishes of travelers who made the pilgrimage to this hidden shrine. I am sure the local gods will be quite impressed to see there was a visitor from America here!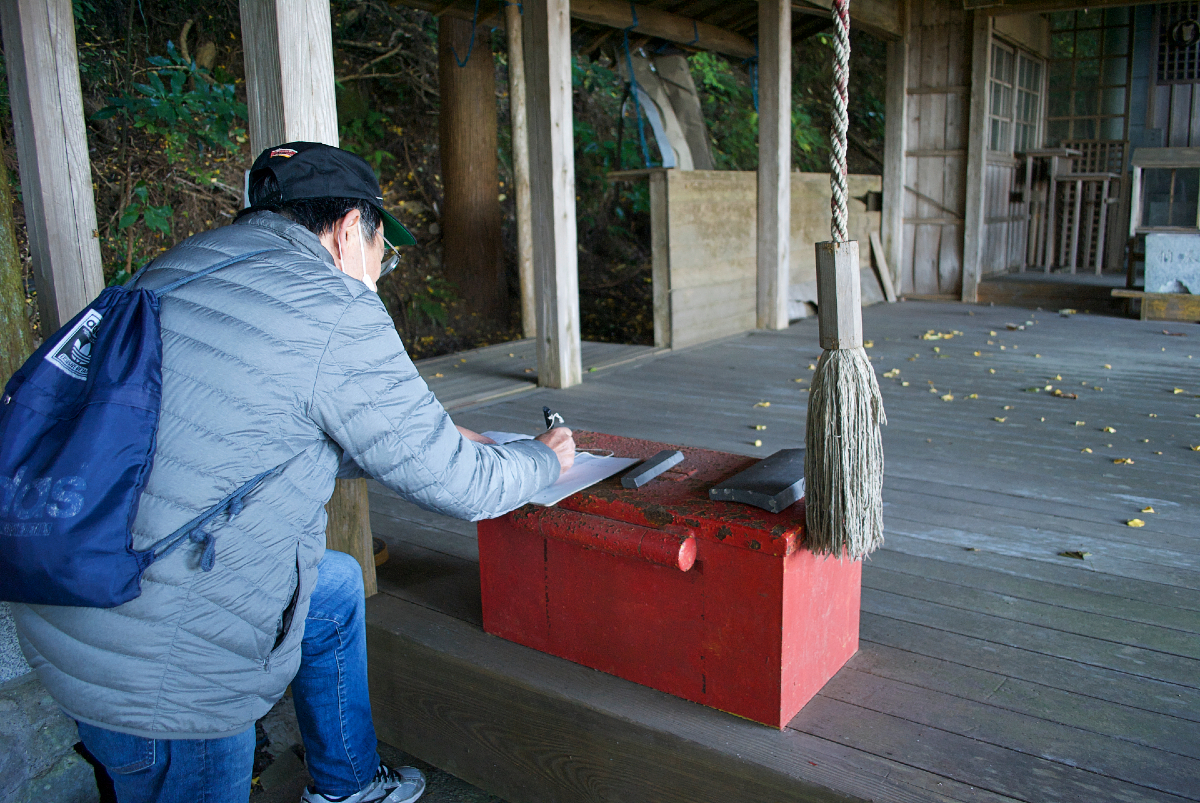 Beppu Tour Stop 2: Secret Natural Spring "Sako No Zeni Ido"
On our way to the next major site, we made a pit stop on the mountainside, where there seemed only to be residential houses. Tucked behind one of these inconspicuous buildings was a small river designated with a sign.
It read:
It is said that long ago, there could be found gold dust from this small river's course…the blue water well on the river bank is called "Sako No Zeni Ido" and has a legend. In the legend, poor people who had money problems would come to the well and make a request to the God of Water, Suijin, and could borrow money that would pour out of the cracks in the rock. However, if they picked up this money without permission, or failed to return the borrowed money within the time limit, the person would face Suijin's wrath; a death brought on by stomach pain.
There was a small spring where there was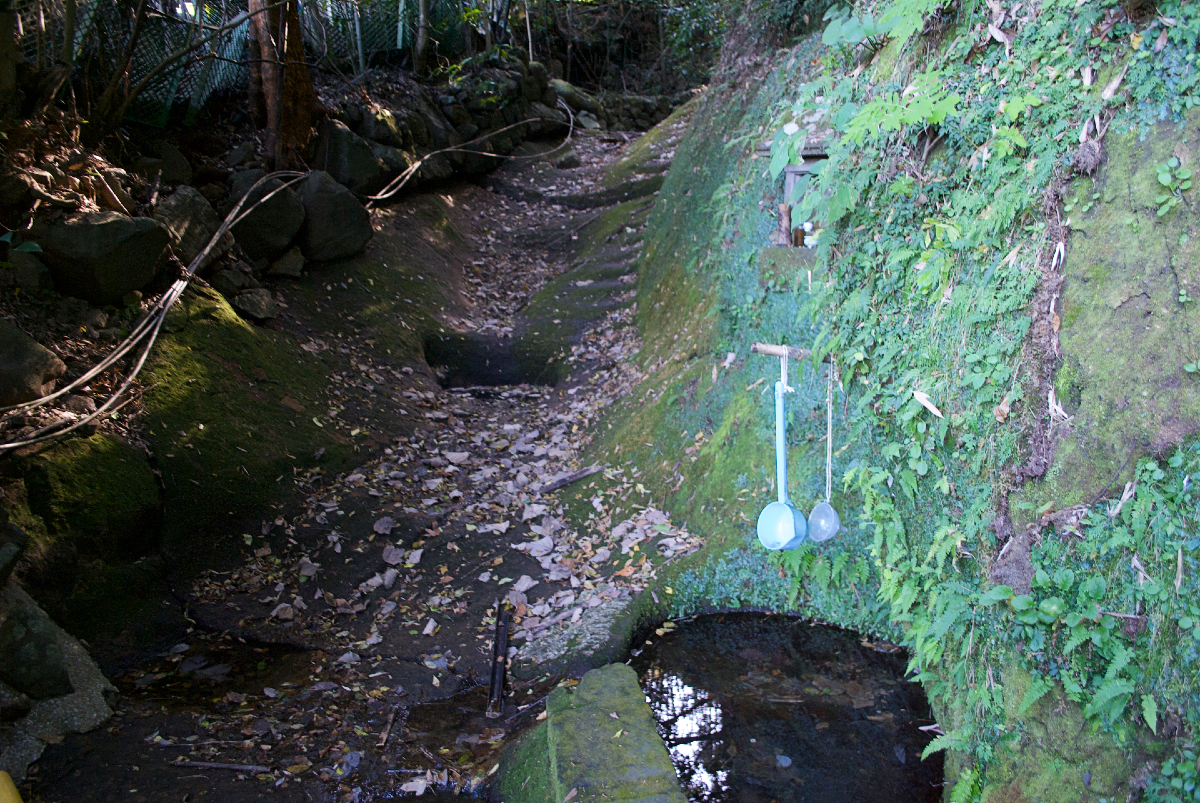 Beppu Tour Stop 3: Kuroiwa Jizou Son
Most understand that Japan's culture and traditions are the result of both Shinto and Buddhism. There are shrines and temples to attest to this. However, I have never seen a place where the two were celebrated side by side.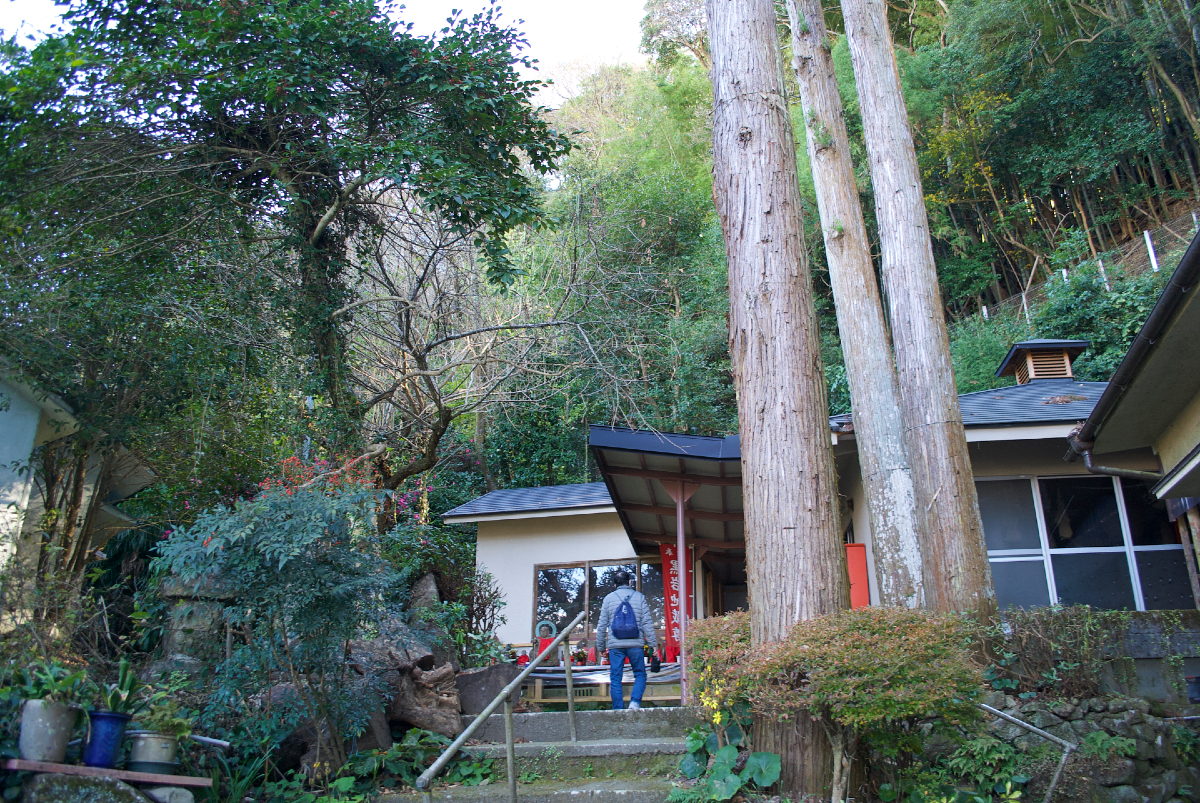 Right in front of you are a row of Jizo, Buddhist deities that protect travelers and children, and on the right you will see the bell you see at shrines as well as an altar.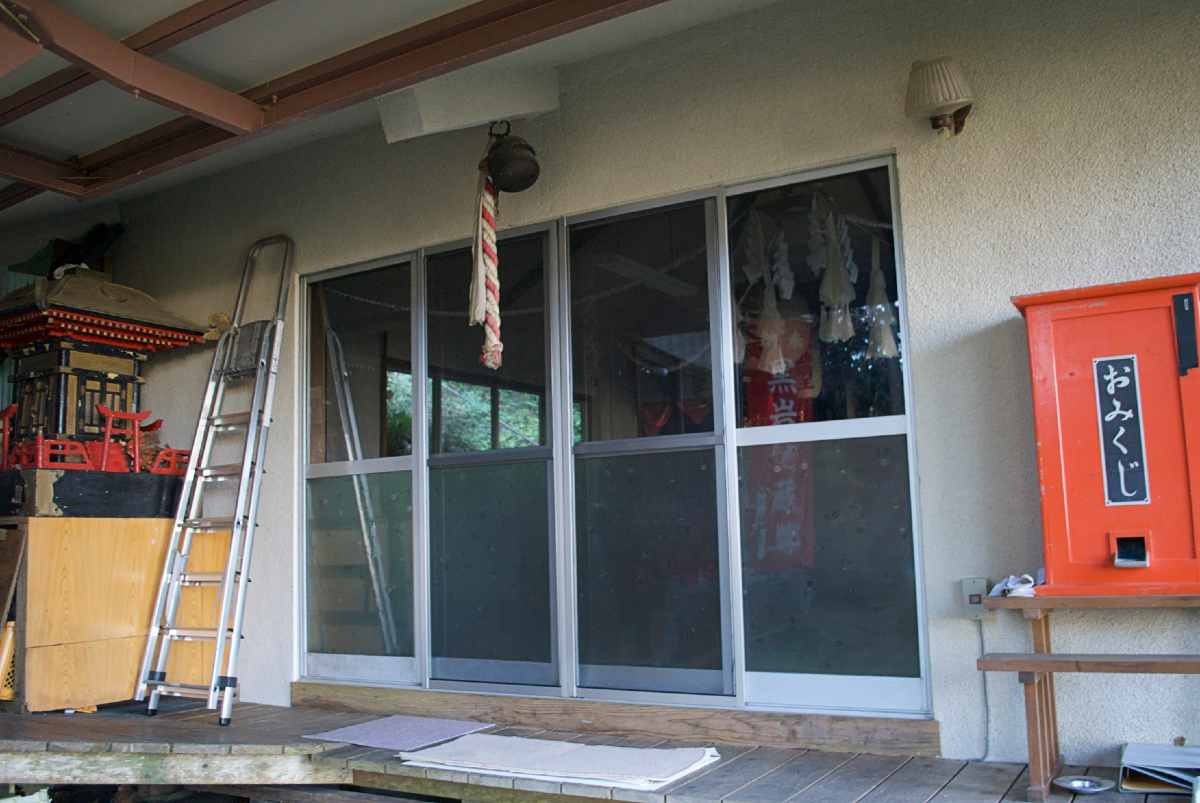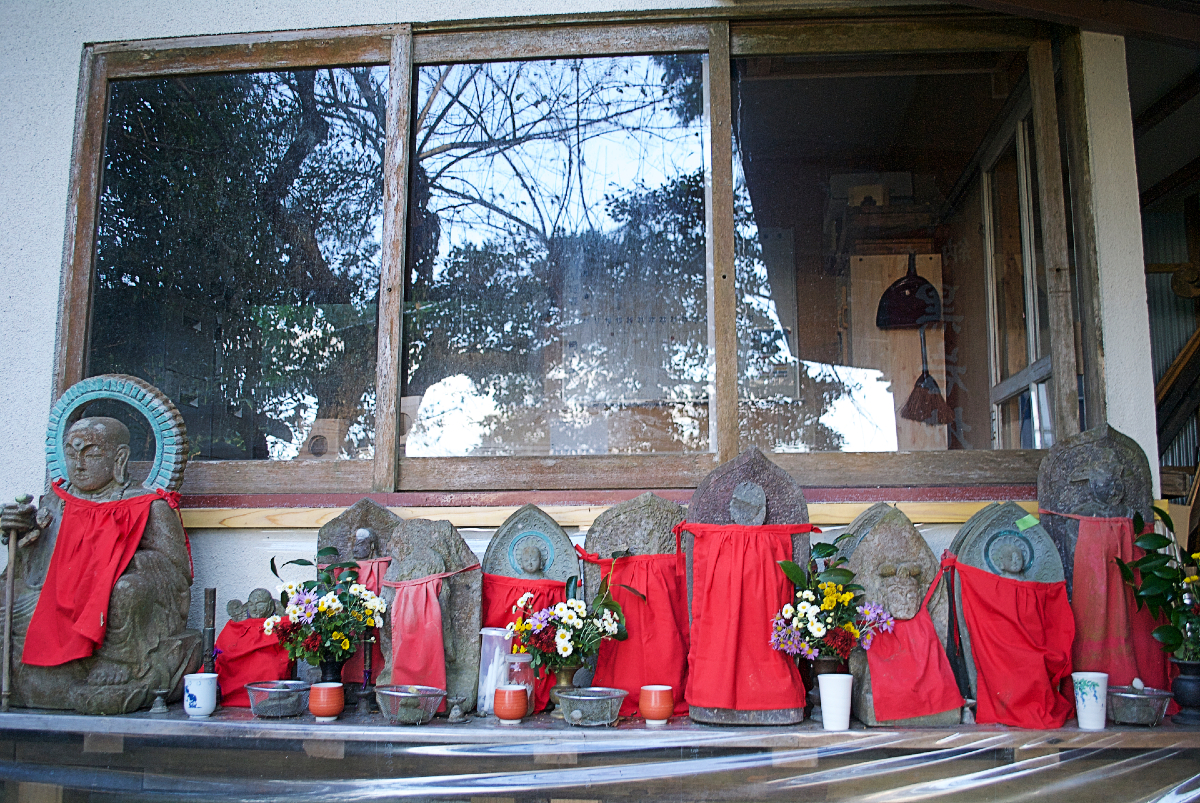 Hidden around the side of the building is a small waterfall where a statue of Fudou sama (a Buddhist deity) installed about 700 years old stands overhead. In 1975, an earthquake shook all of Oita Prefecture. The rocks that came tumbling down stopped right before the statue; the deity had stopped any damage.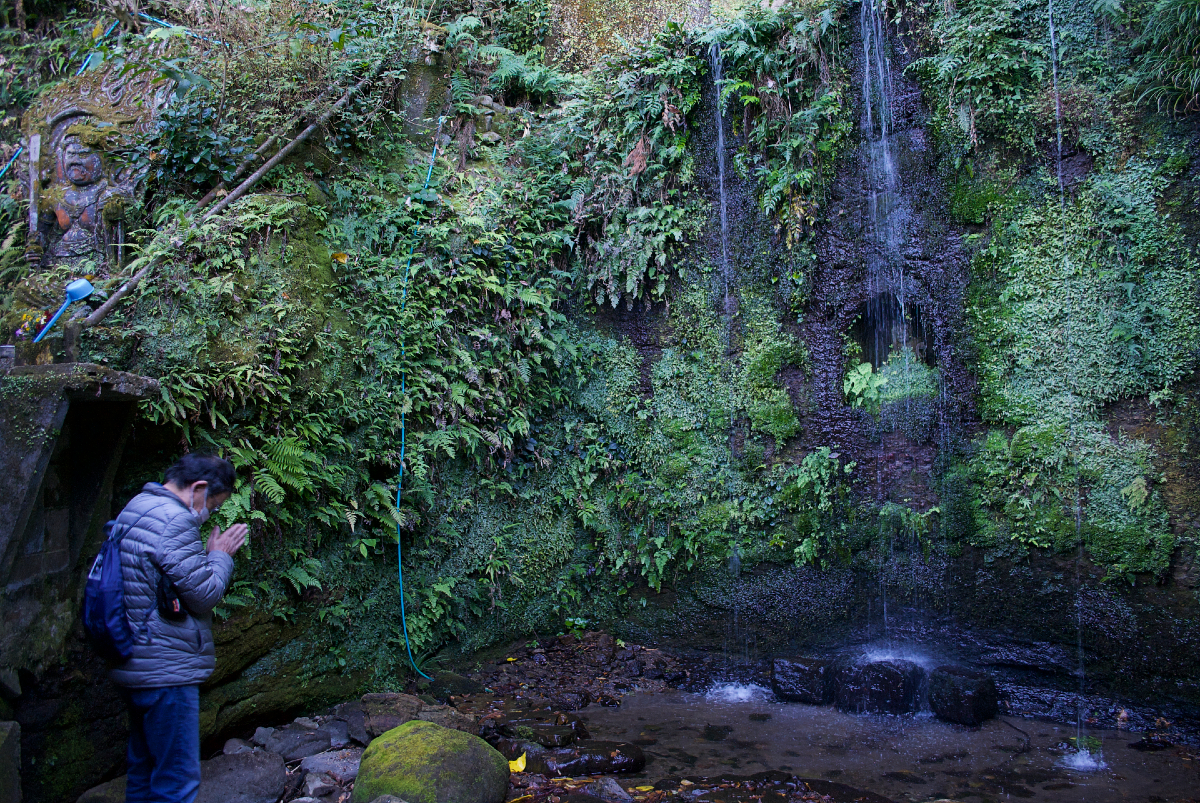 Thus, Okamoto san said praying to this deity will ward off danger. In addition, you can bathe underneath the falling waters to purify yourself of evil spirits.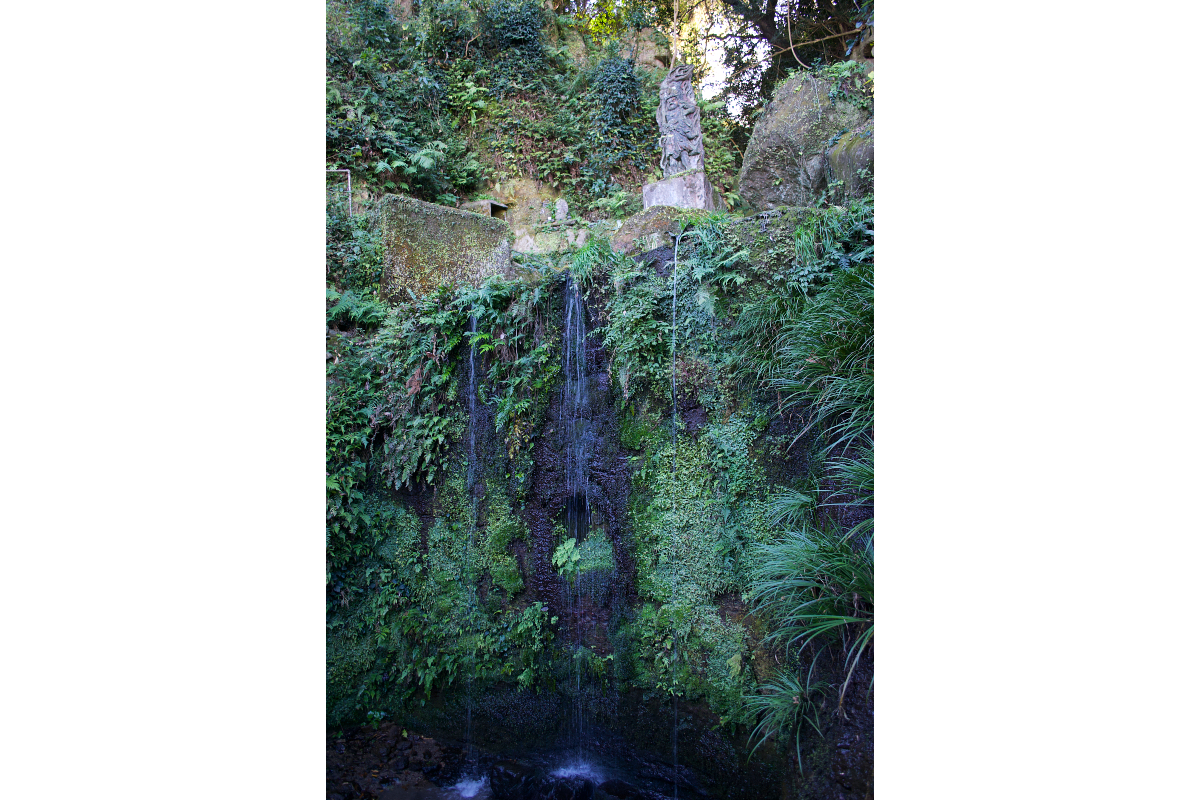 Beppu Tour Stop 4: Hidden Waterfall Kouchidani
If you try googling waterfall in Beppu, you will undoubtedly be directed to Otobaru Falls (the beautiful hike to which we cover here). The next stop on our journey, however, is a power spot that only locals know about.
Okamoto san and I made our way up the riverside where a path led into the forest. The view was striking.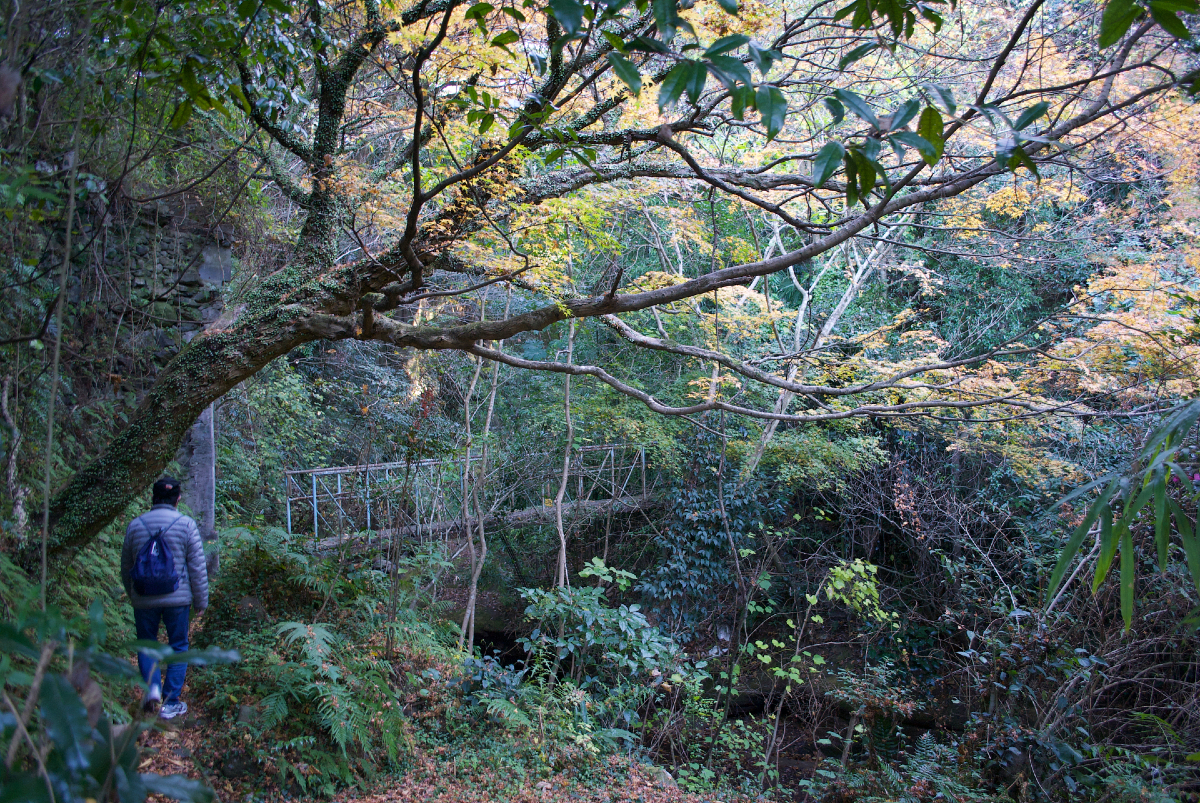 We continued to cross the wooden bridge over the rushing river below.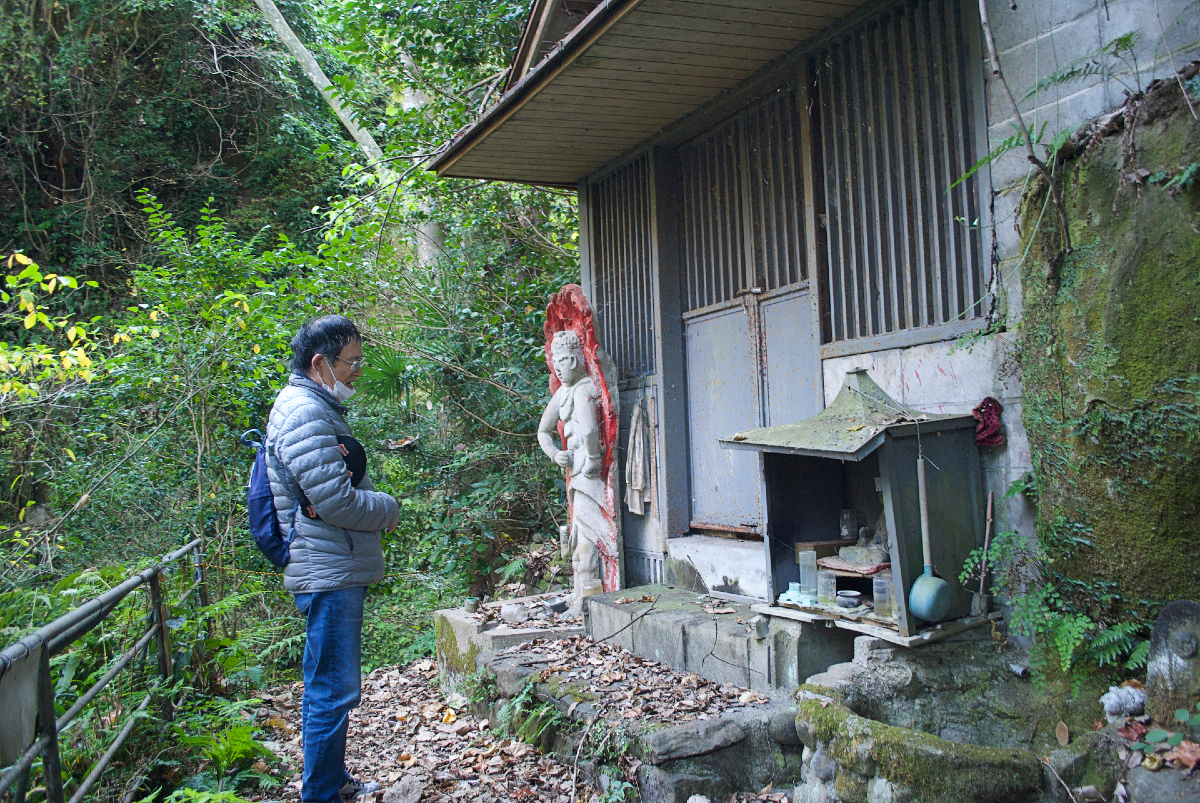 We arrived at this humble hidden shrine. Okamoto san made sure to leave an offering to this little known holy place. Fudou sama watched over once more us as we continued down the path.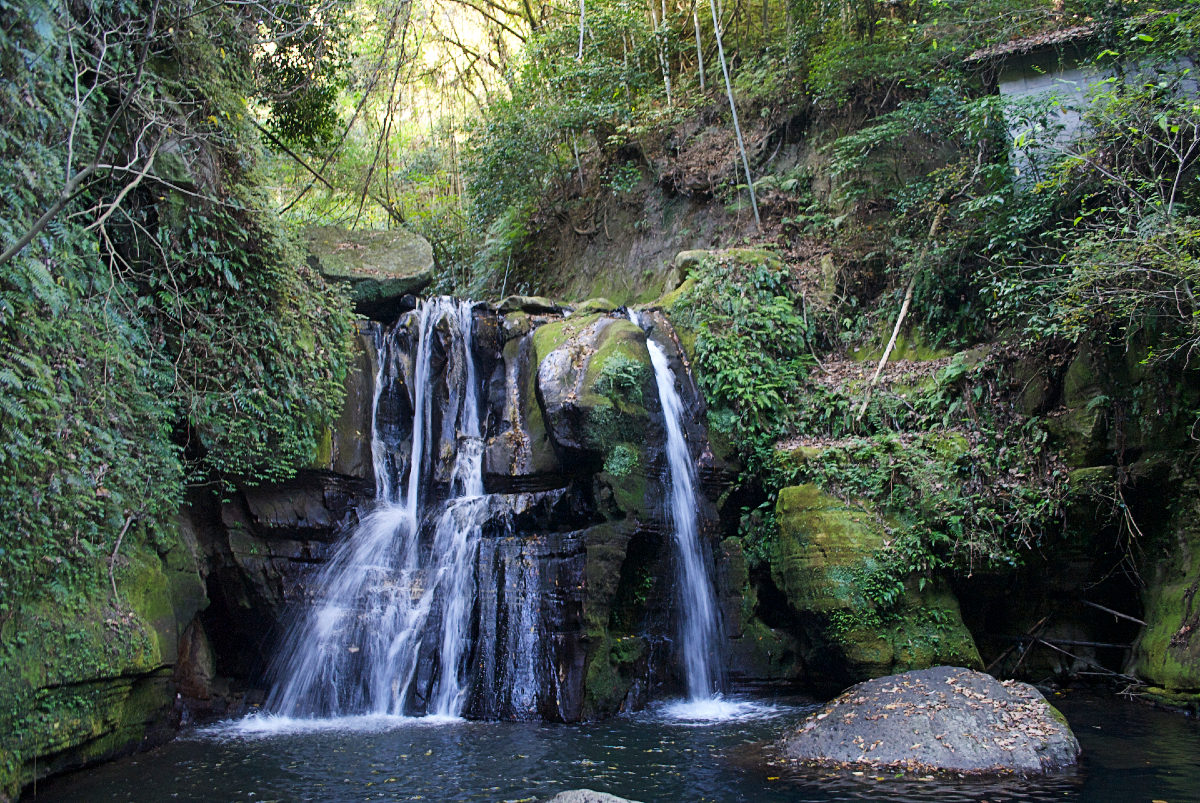 It was utter serenity. The sight was definitely worth soaking my one first in the river on accident.
"The path over the bridge and past the shrine did not exist when I was a kid," Okamoto san stated. He and other neighborhood kids had to make a dangerous climb over the riverside cliff to reach this waterfall.
Apparently, this used to be a popular spot for both local kids and tourists alike. However due to torrential rains and typhoons, large rocks began to block the path here. Consequently visitors to this beautiful spot have disappeared, leaving only locals' memories of it.
Beppu Tour Stop 5: Local Hot Spring Hasuda Onsen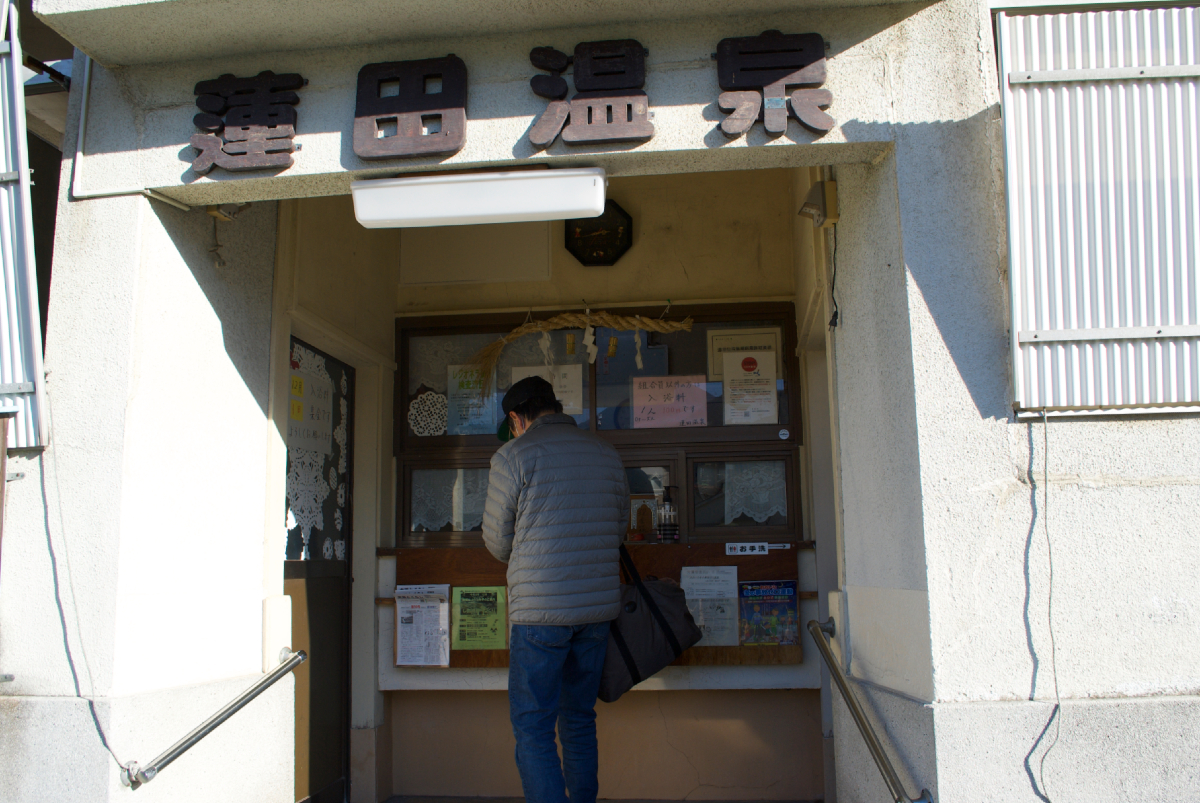 No trip with Okamoto san would be complete without a hot spring stop. We made our way to the nearby Hasuda Onsen. As a typical hot spring that can be found in the Hamawaki area, it is a simple onsen.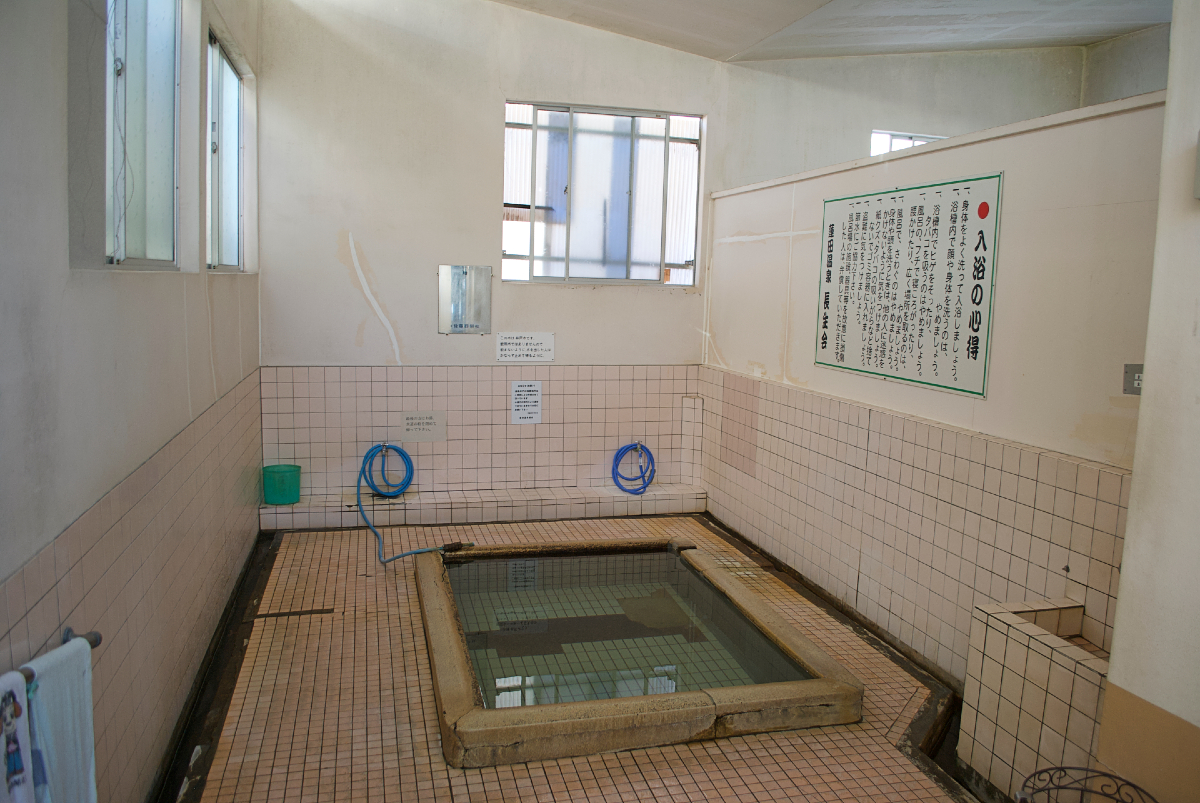 The small bath in the soft sunlight was just the way to replenish after the hiking we did. The kind lady who entered after me adjusted the temperature by adding water to the hot spring; Hamawaki Onsen are well known for their high temperature.
Beppu Tour Stop 6: Sweets Shop Anju
After the long tour, we were thoroughly famished, so we made our way to one of Beppu's premier sweet shops. Anju is famous for its cakes and soft serve, but I had my eye on the amazake manjuu. Okamoto san went with an apple pie.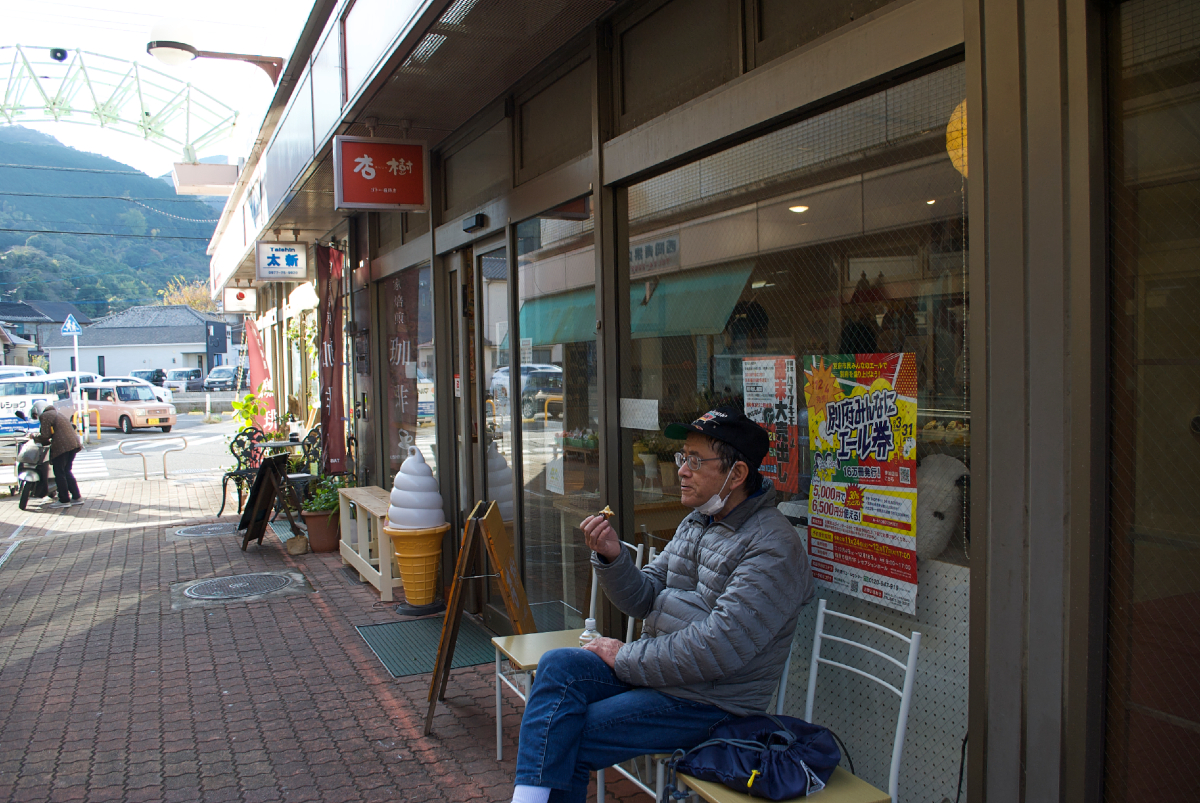 Beppu Tour Last Stop: Taishin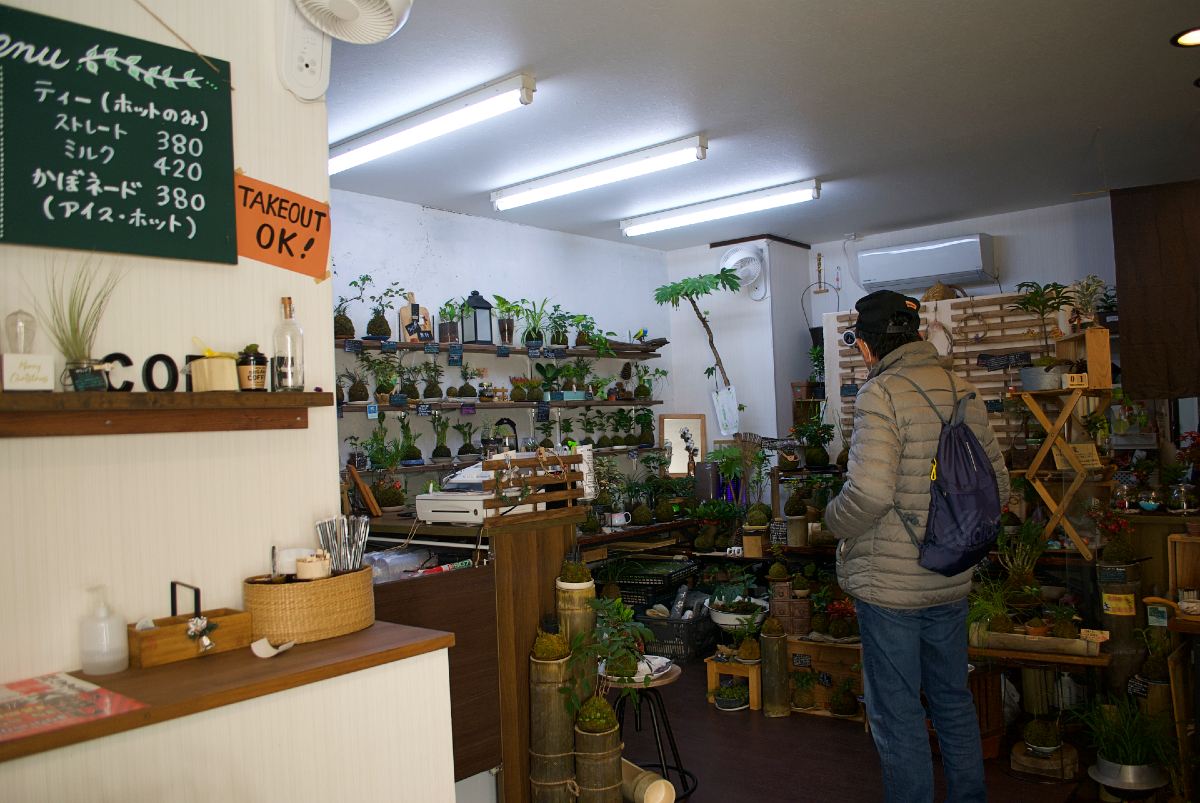 Before ending the Beppu tour, a nearby cafe sign caught my eye. We found it to be a relatively new shop where they serve organic coffee and sell kokedama or what can be described as small bonsai balls. We were surprised by the charming plants and by the deliciously brewed coffee.
Though today's tour was meant to record Beppu's traditions, this cross-section of the traditional and new culture was an interesting way to end our journey.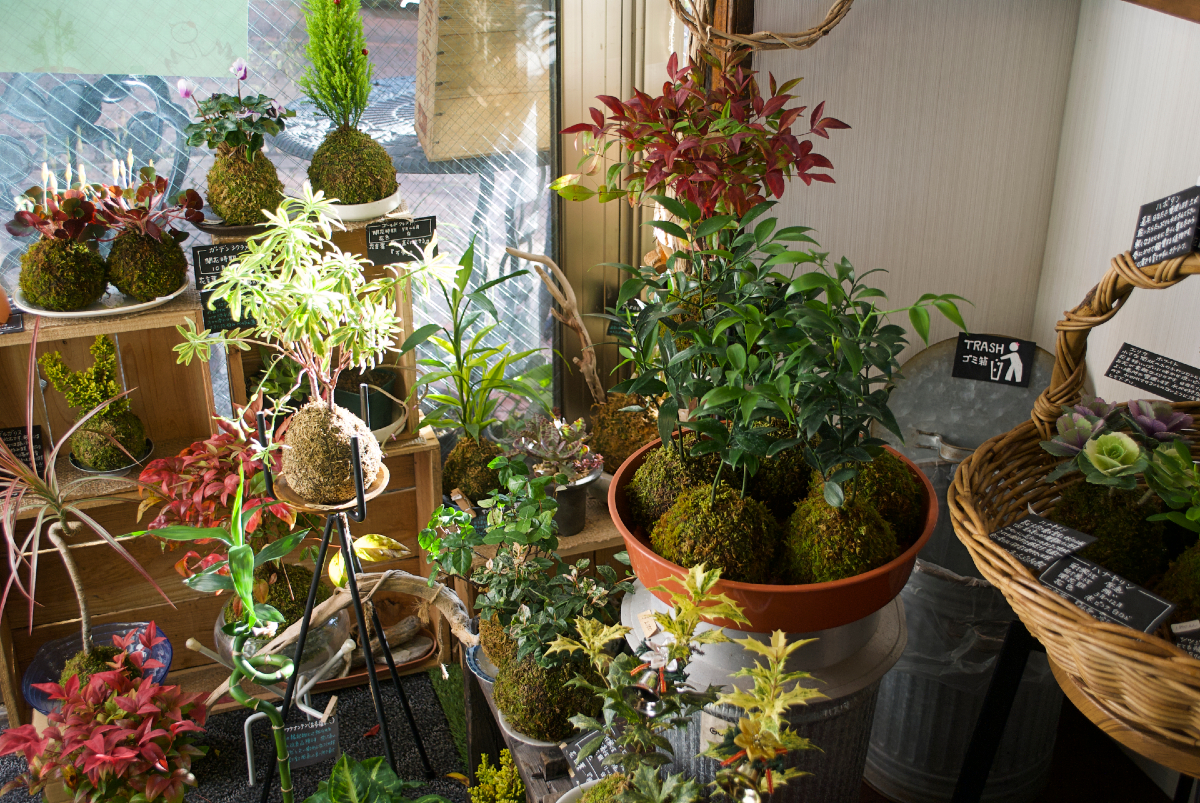 Okamoto san volunteers as a guide and is a Goodwill Guide registered with the Japan National Tourism Organization. You can see his homepage here: https://beppuenglishguide.jimdofree.com/about-me/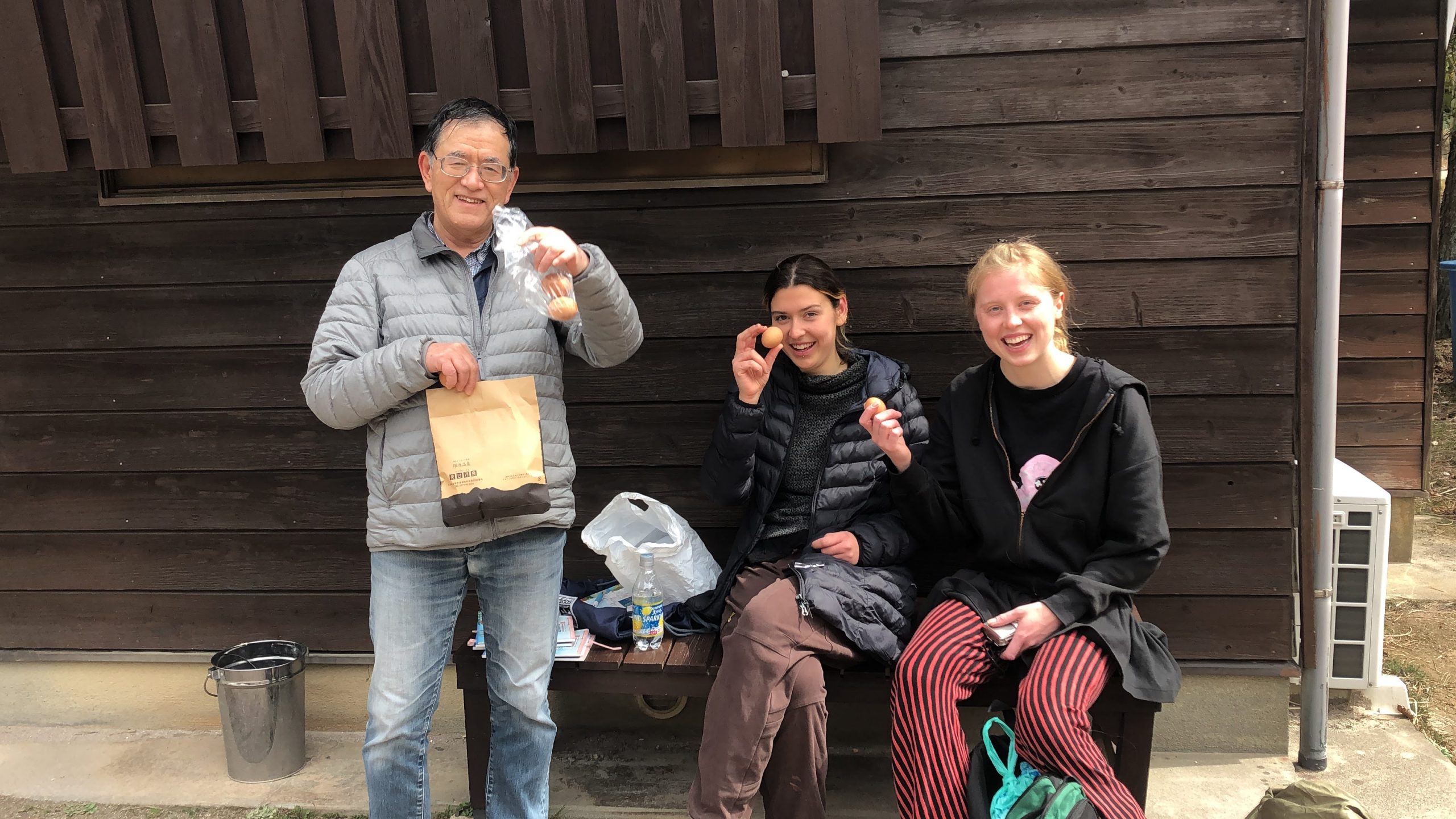 He speaks perfect English and is about the most passionate onsen enthusiast you can find in Beppu. Nothing gives him more pleasure than to share its history and culture with guests and especially, foreign people. It was an honor for him to escort your writer on this tour and share his cherished memories with us. If you are looking for something more special than your typical guided tour, by all means contact Okamoto san and ask him to give you his Beppu Tour!
EnjoyOnsen