This tour was packed with two visiting travelers' favorite things. The trip begins with the two guides Hinata, a university student who wants to make friends with people all over the world, and Rei, who is skilled in foreign languages.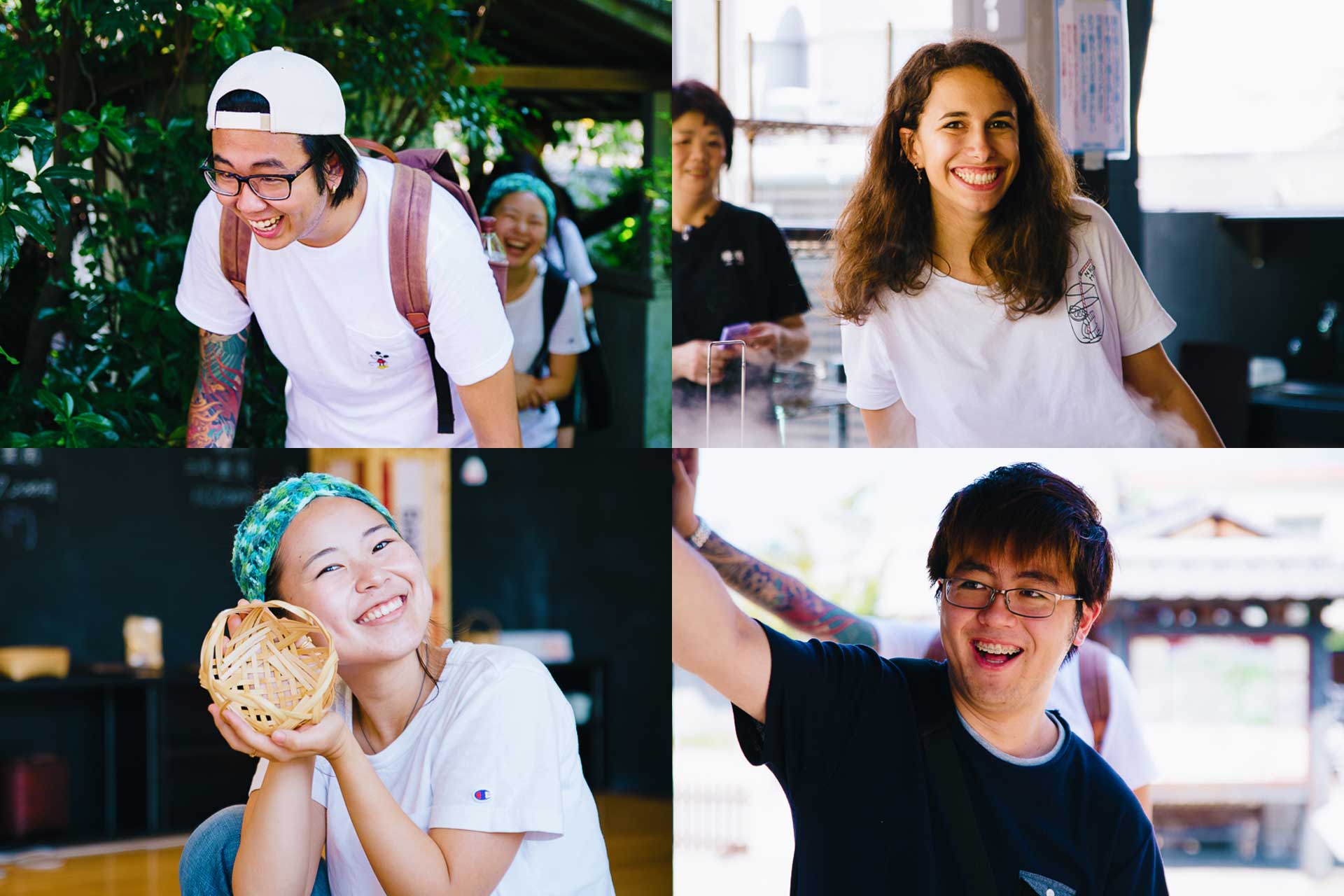 The top photos from the left are of the two travelers, Eric from Canada and Alessia from Italy. The bottom photos starting from the left are of the two English speaking guides, Hinata and Reitaroh.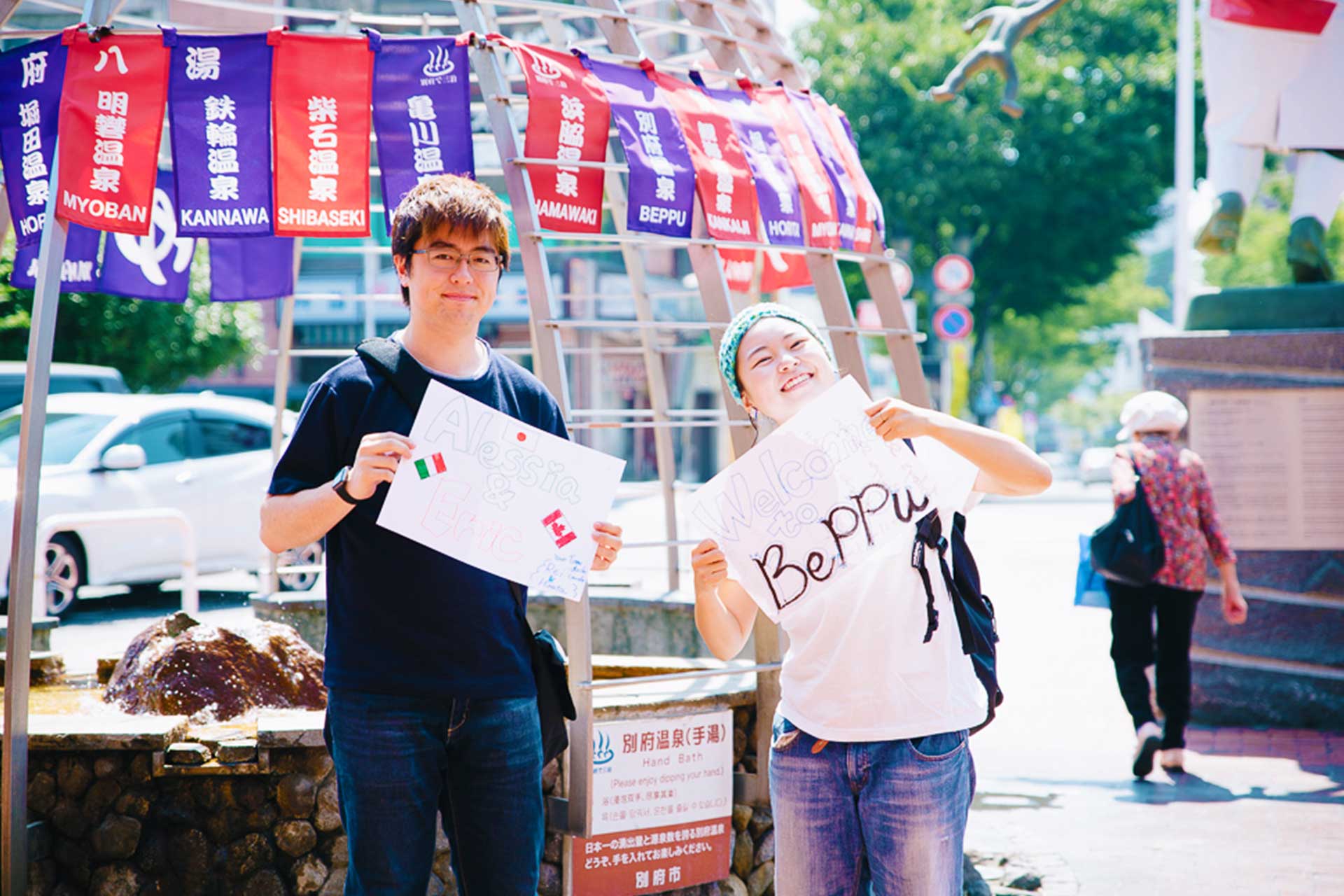 Hinata and Rei, the tour guides this time, greeted the travelers full of energy.
The reason being that the tourists booked a tour through the service "Huber" and had been exchanging mail for several months before they came to Japan, so they wanted to really let the travelers feel welcomed. It looked like old friends meeting after a long time being apart.
*Huber: Is a service that matches local people who guide travelers, from abroad to various places.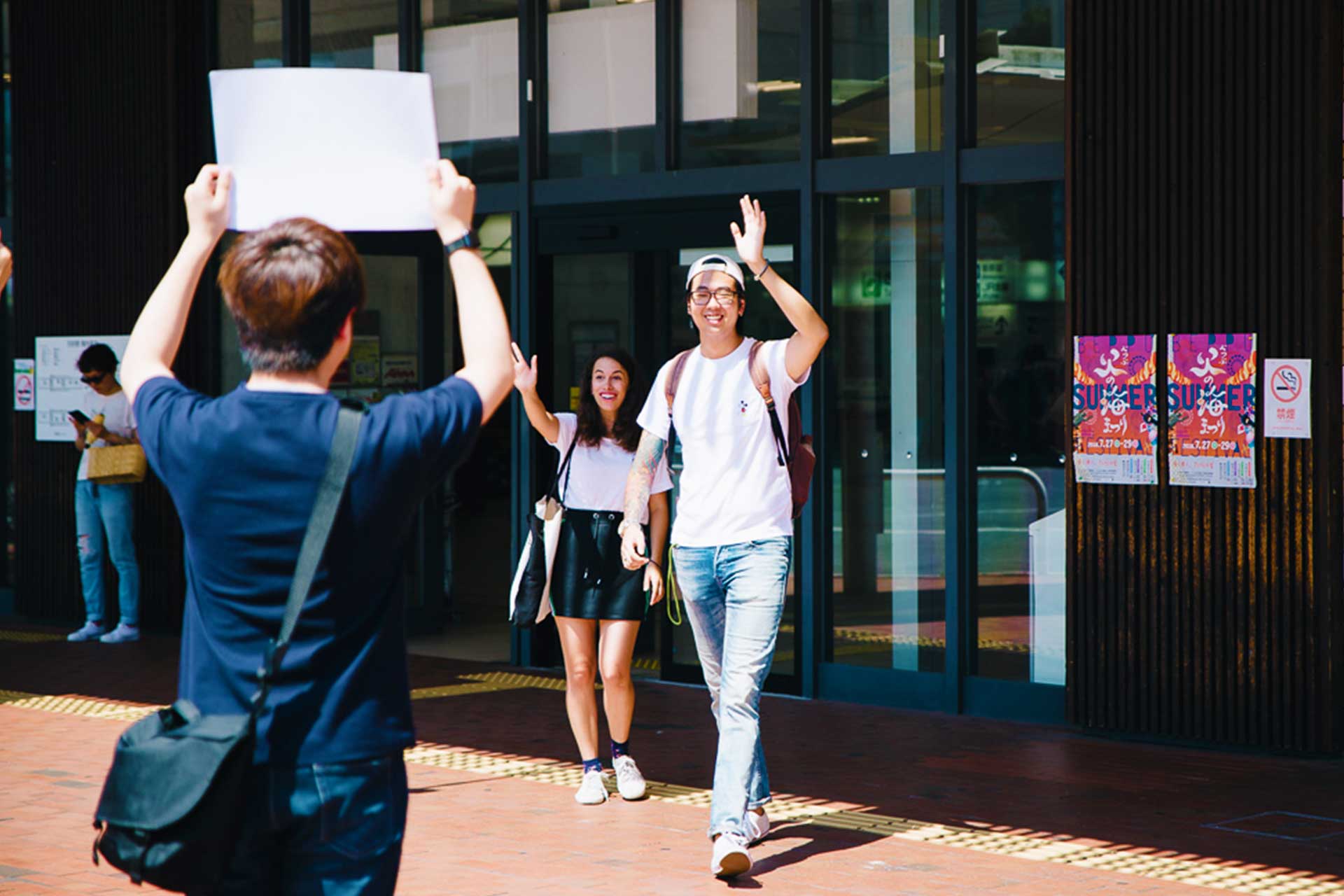 The scene was filled with emotion. They were four people who were ready to explode with joy after finally being able to meet in real life.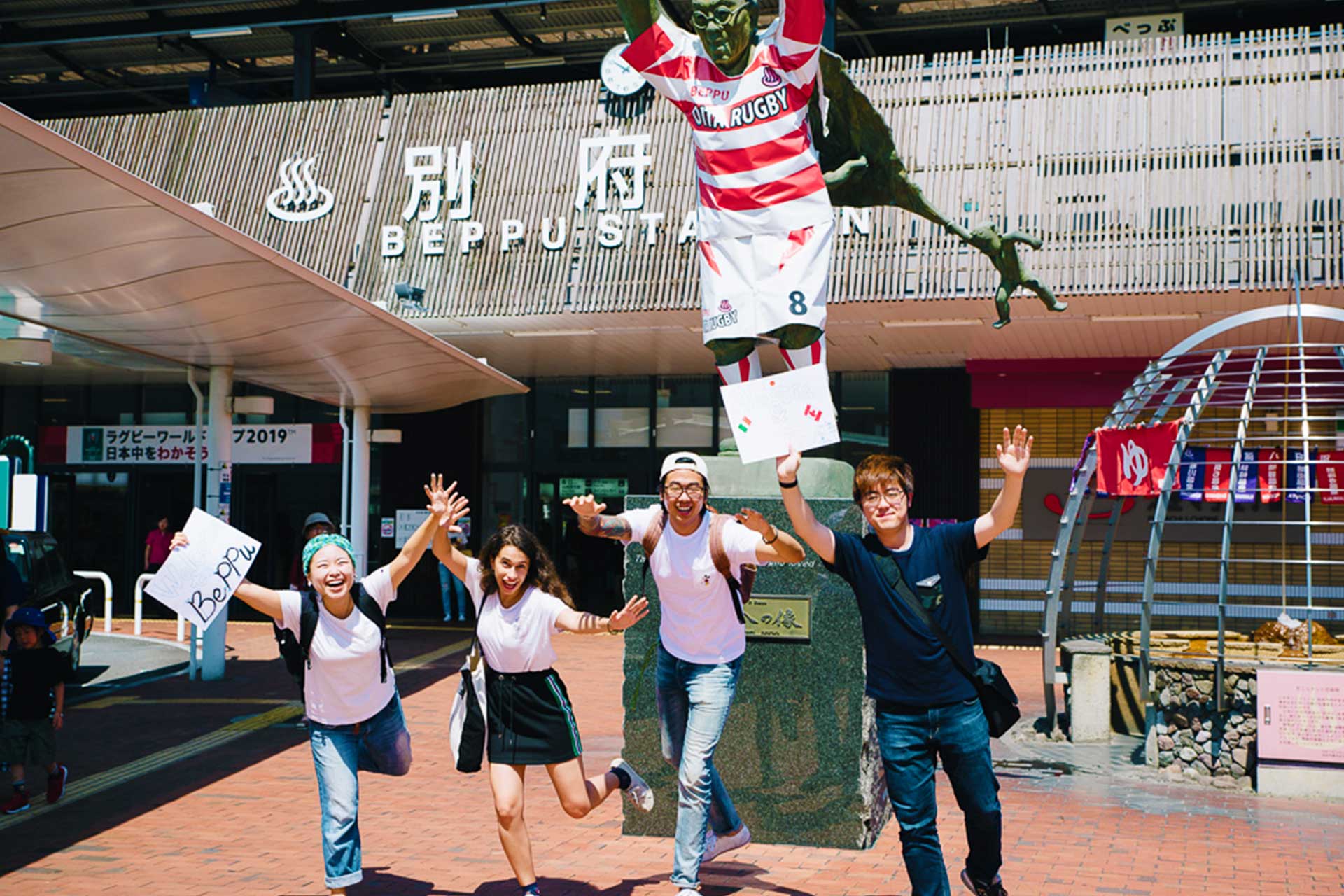 After only 2 minutes of meeting each other, they had already begun taking photos with each other and striking various poses in front of the camera. (It is too early to feel this comfortable with each other after only just meeting.) After snapping a couple of quick photos in front of the statue of Beppu's father of tourism, Aburaya Kumahachi, they departed from the station. (Aburaya Kumahachi had the fantastic idea in mind to give a guided bus tour to the visitors of Beppu about 90 years ago. It was the first of its kind in Japan. He built the foundation of the current tourism that exists in Beppu today and is known as the father of tourism in Beppu.)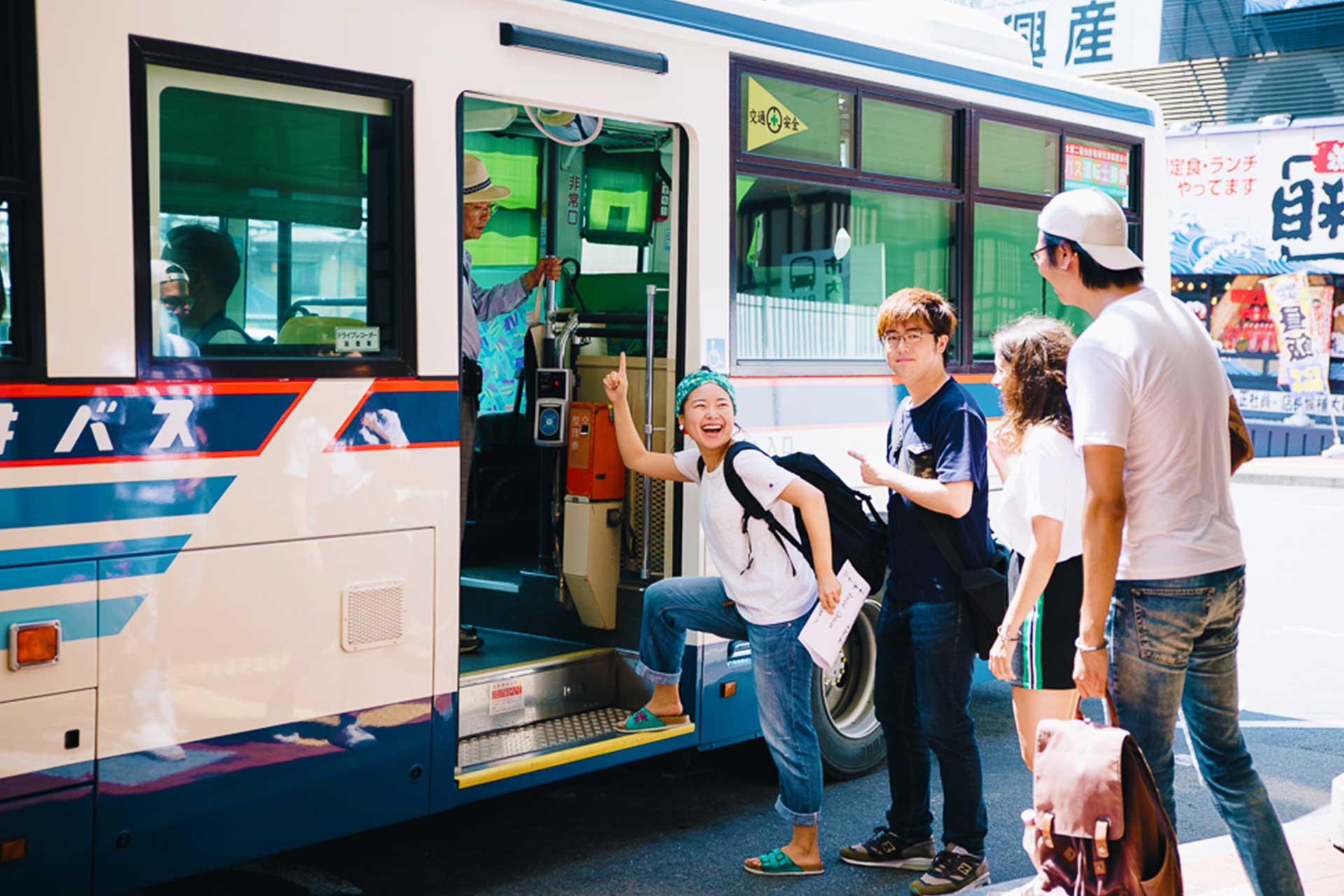 "The bus is this way!" said Hinata. She is not the typical timid and shy person you might find in Japan. With great excitement, they boarded the bus and set off to the first destination, Chinoike Jigoku.
Transportation from JR Beppu station to Chinoike Jigokumae (Kamenoi Bus No.26 / 30 minutes /390 yen).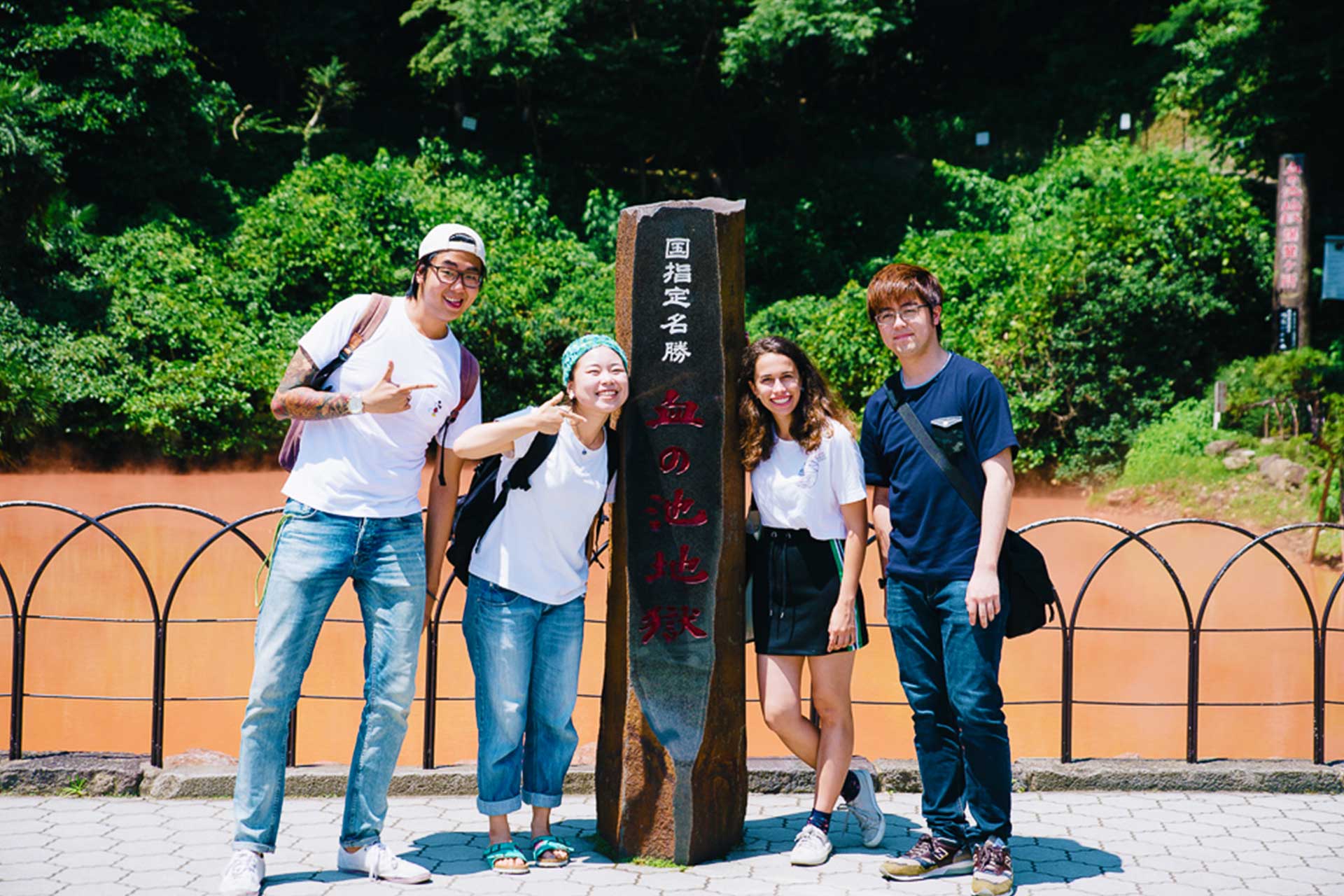 Beppu's most popular tourist attraction, Jigoku Meguri, includes the Chinoike Hell. Jigoku Meguri is an attraction brimming with natural beauty that anyone can enjoy. One of these jigoku, or hells, Chinoike is a mysterious spot that has water which is naturally a deep dark red that almost looks like blood.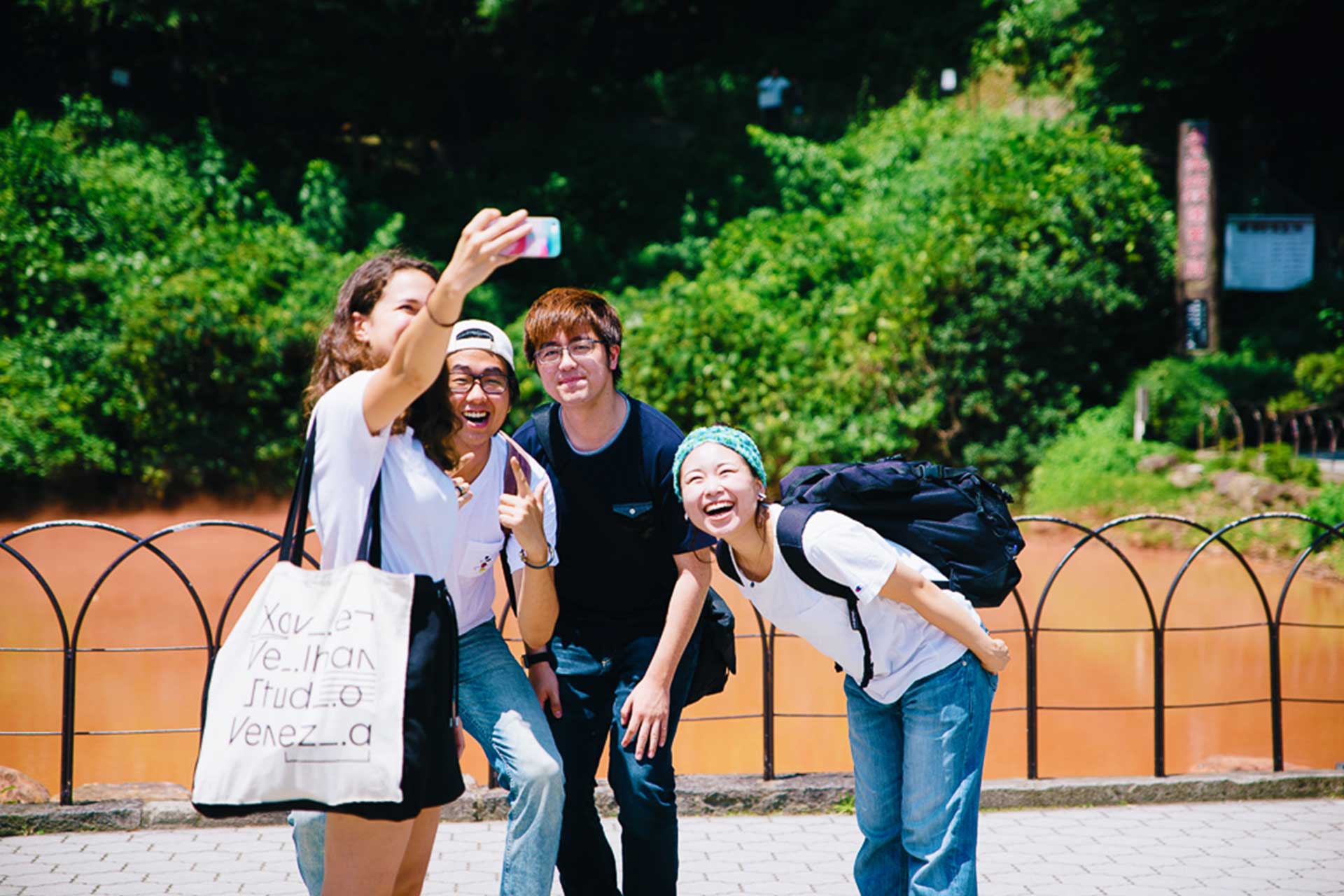 The four of them took photos for Instagram.
Chinoike Hell's foot bath experience!!
The acid level in the water takes away the keratin layer making the skin shine with beauty.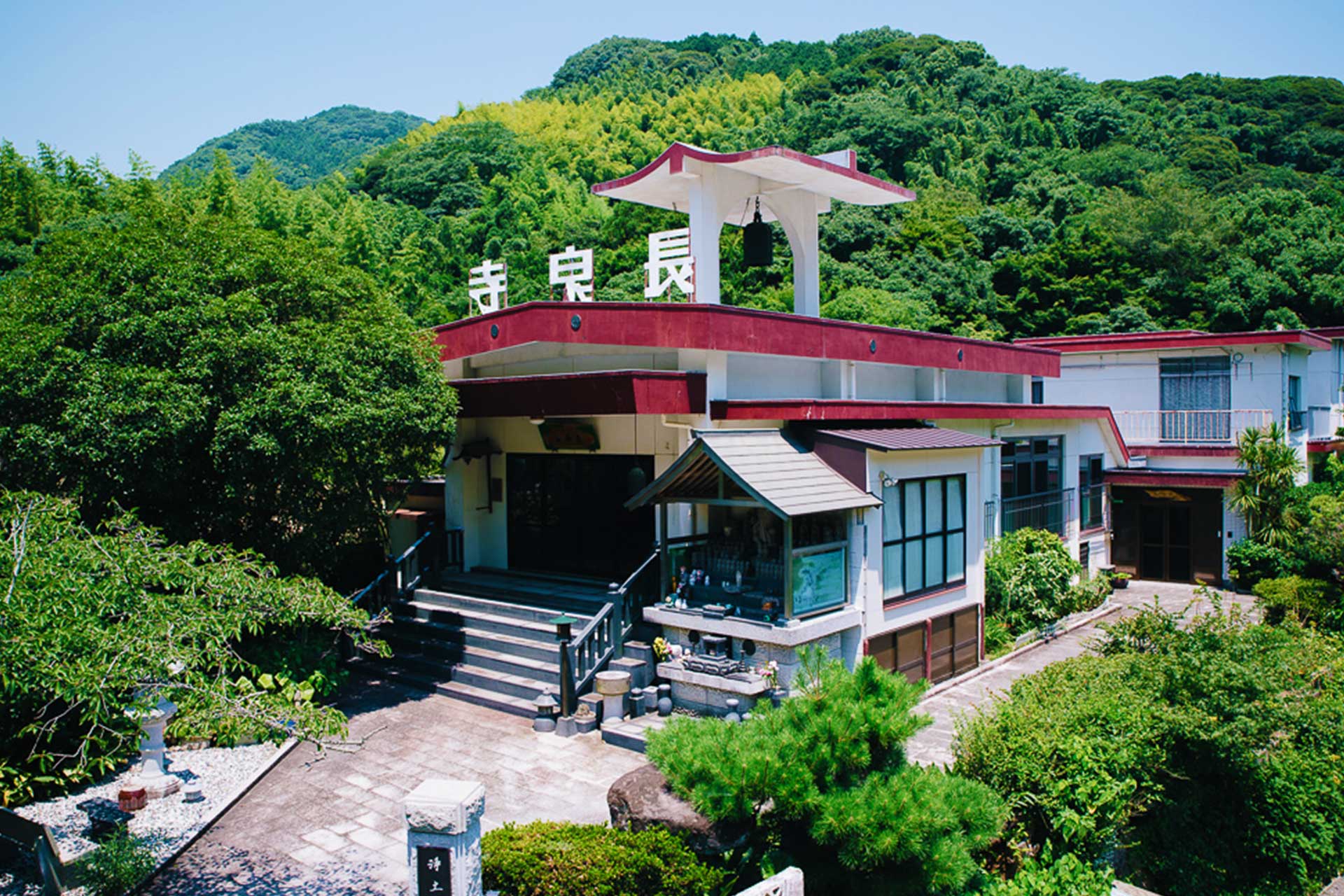 Up next, they went to check out an onsen inside a temple Chosenji Yakusi Yu that is close to the hells.
Everyone knows about the Jigoku Meguri. However, even the local people don`t know about Nagaizumiji Onsen.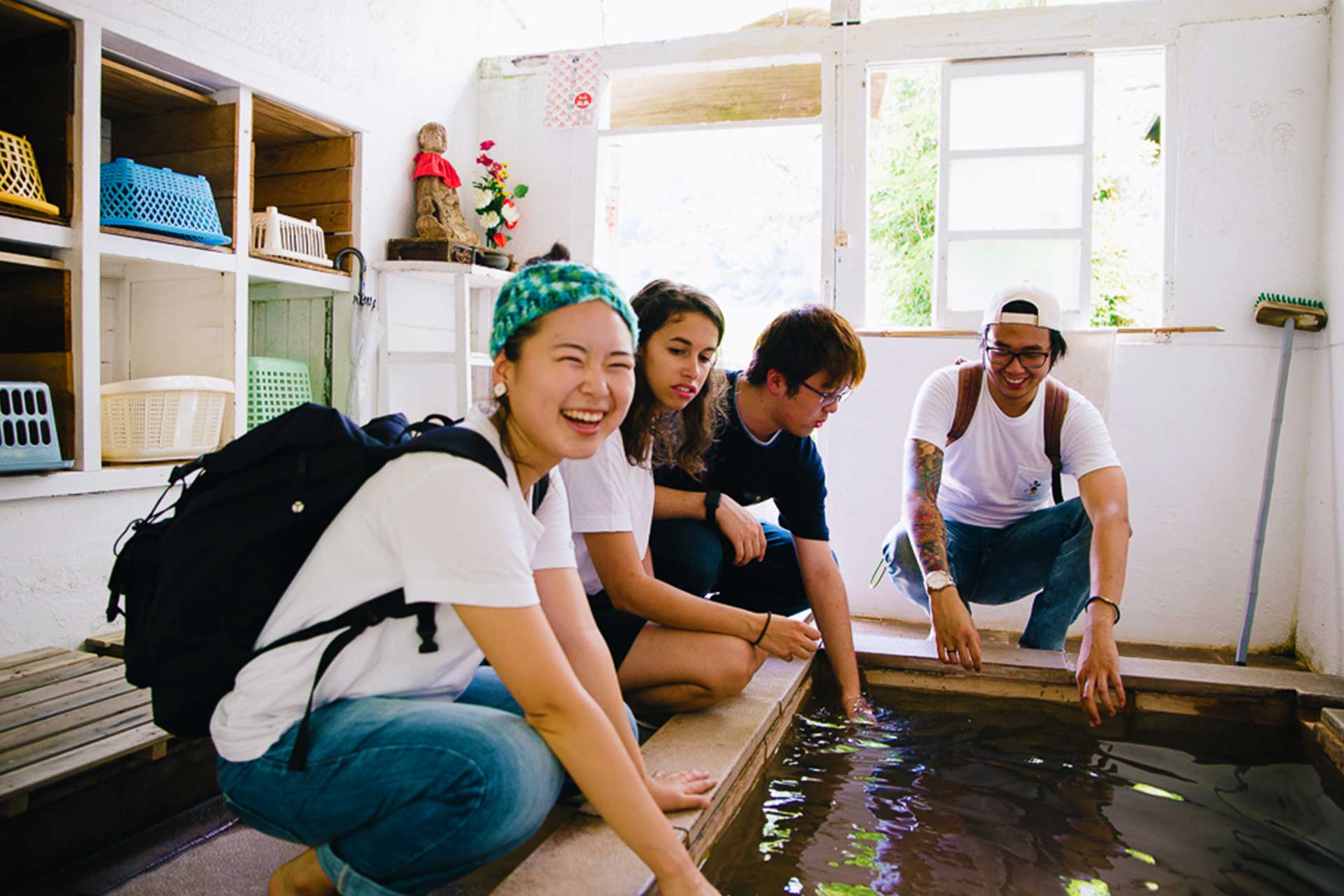 Hinata and Rei not only have high spirits, but are also masters of tour guiding.
Even for Beppu this type of private onsen is rare. Anyone can enter with after offering some money in the box. (100 yen or even 5 yen is enough.) It looked like there wasn't much to say. The atmosphere and spring water are very worth the visit to this onsen. However, it fairly difficult to access this onsen without a guide.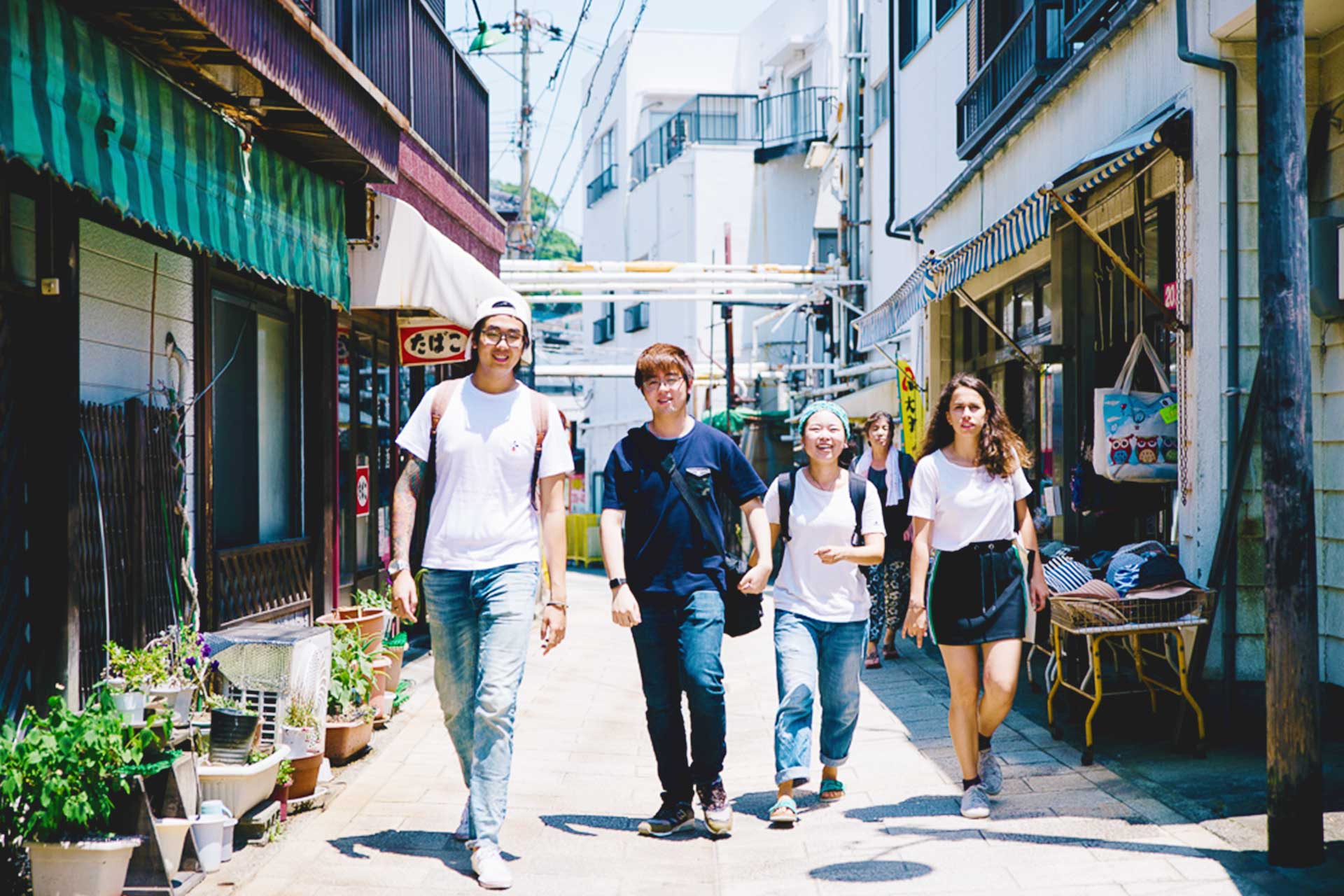 They boarded the Kamenoi bus and headed to the number one place for tourism in Beppu, Kannawa.
Transportation from Chinoike Jigokumae to Kannawa Bus Center (Bus No.26 / 7 minutes / 190yen).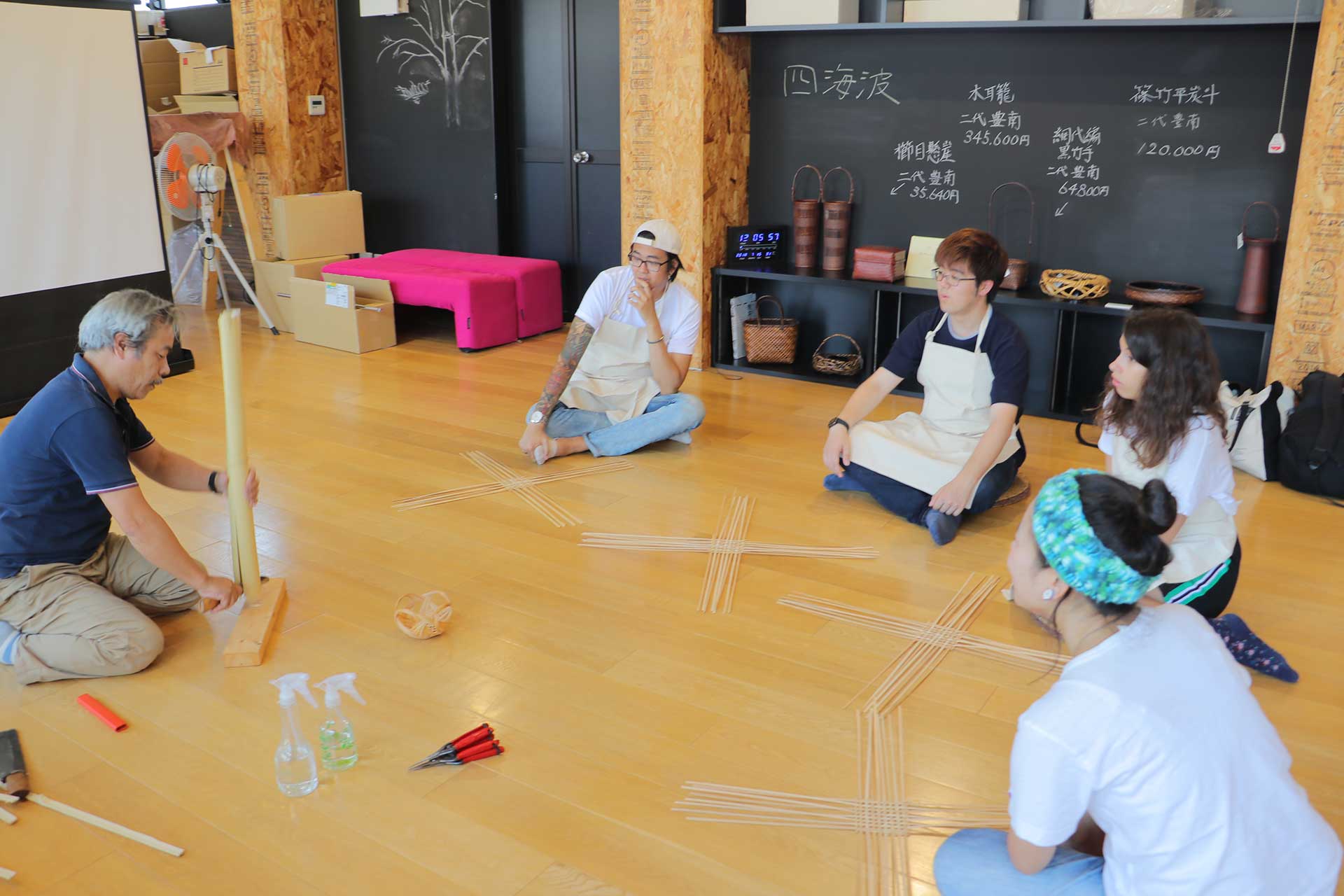 They arrived at Beppu's bamboo traditional craft "Geothermal tourism laboratory edges" experience center. Eric and Alessia wanted to experience traditional Japanese culture before coming to Japan and were very thrilled to experience the bamboo craft making for the first time.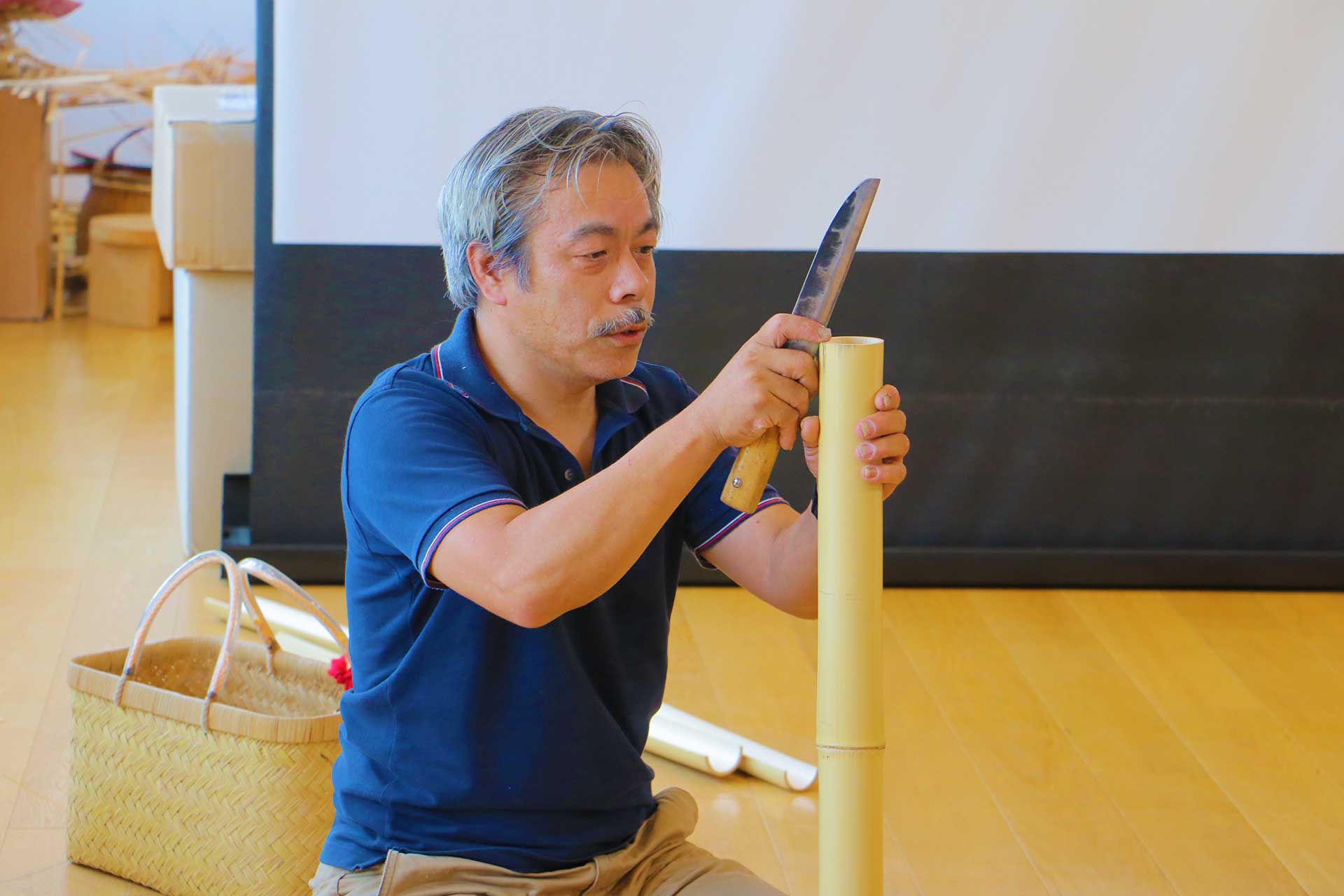 Watanabe Fumiaki is the teacher of the bamboo making experience. Hinata and Rei also joined helping translating.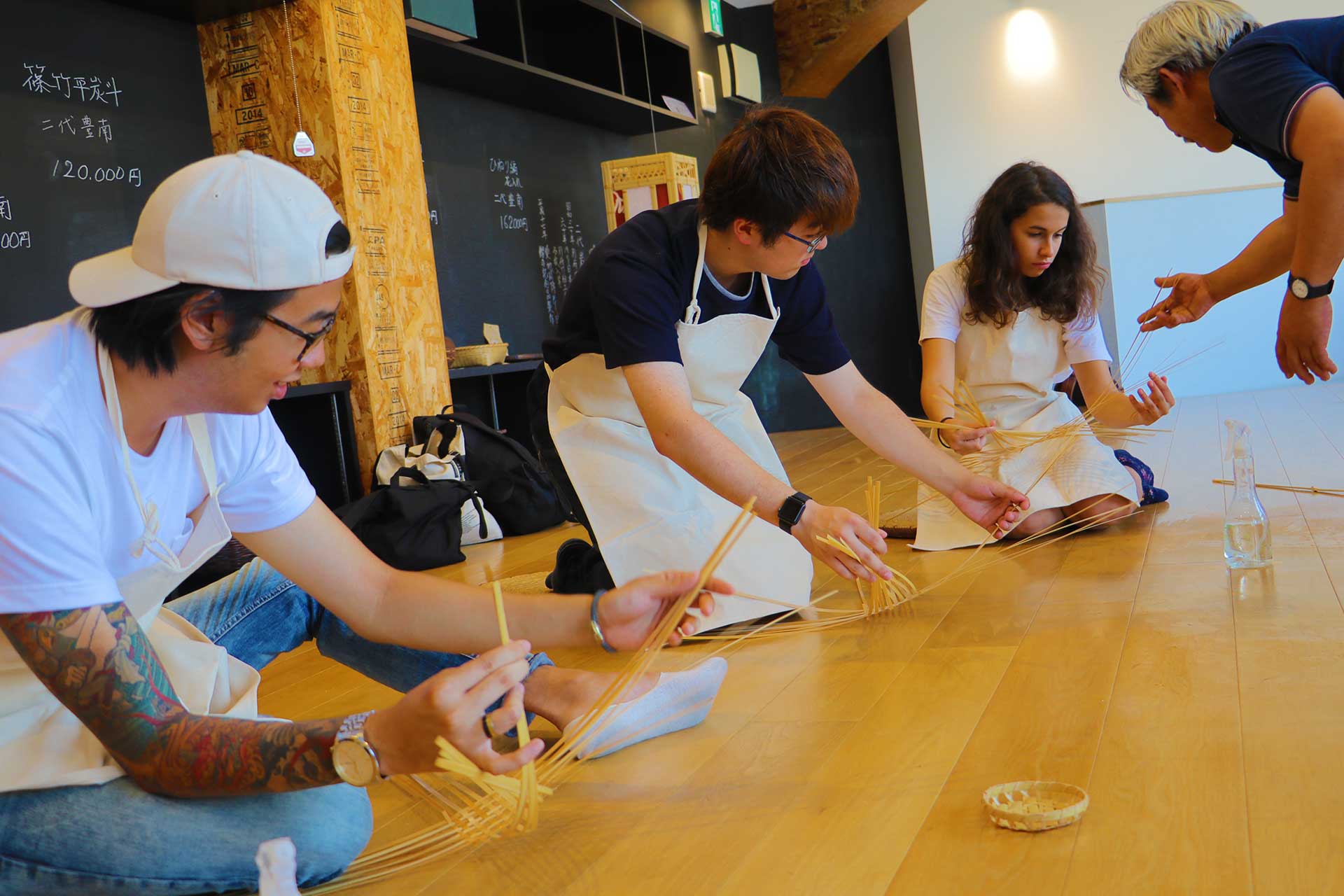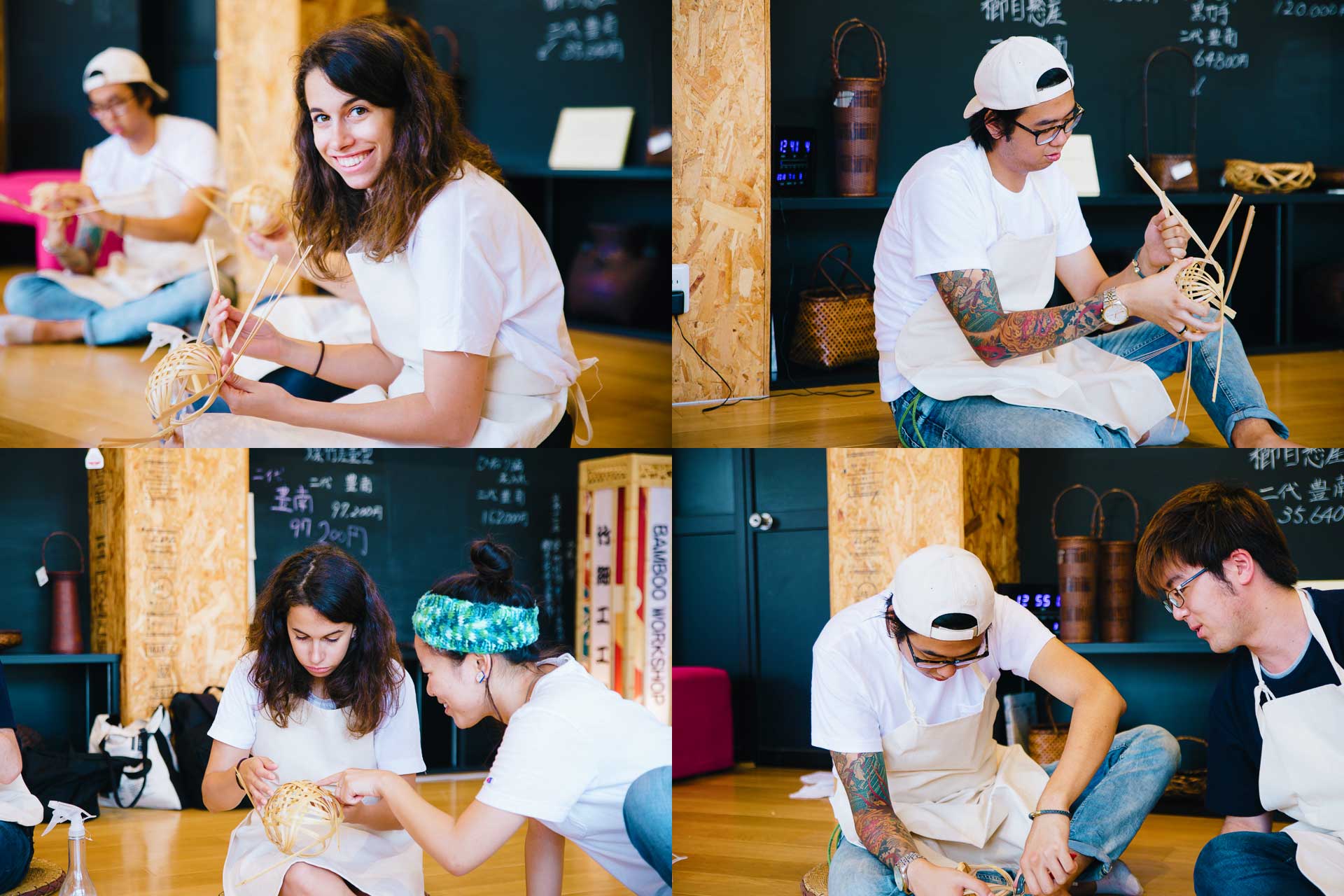 They became really enthusiastic during the craft making process. While concentrating on making the crafts, everyone became silent and even the energized Hinata slowly stopped speaking. The craft finally began to take shape. Everyone had a very good time.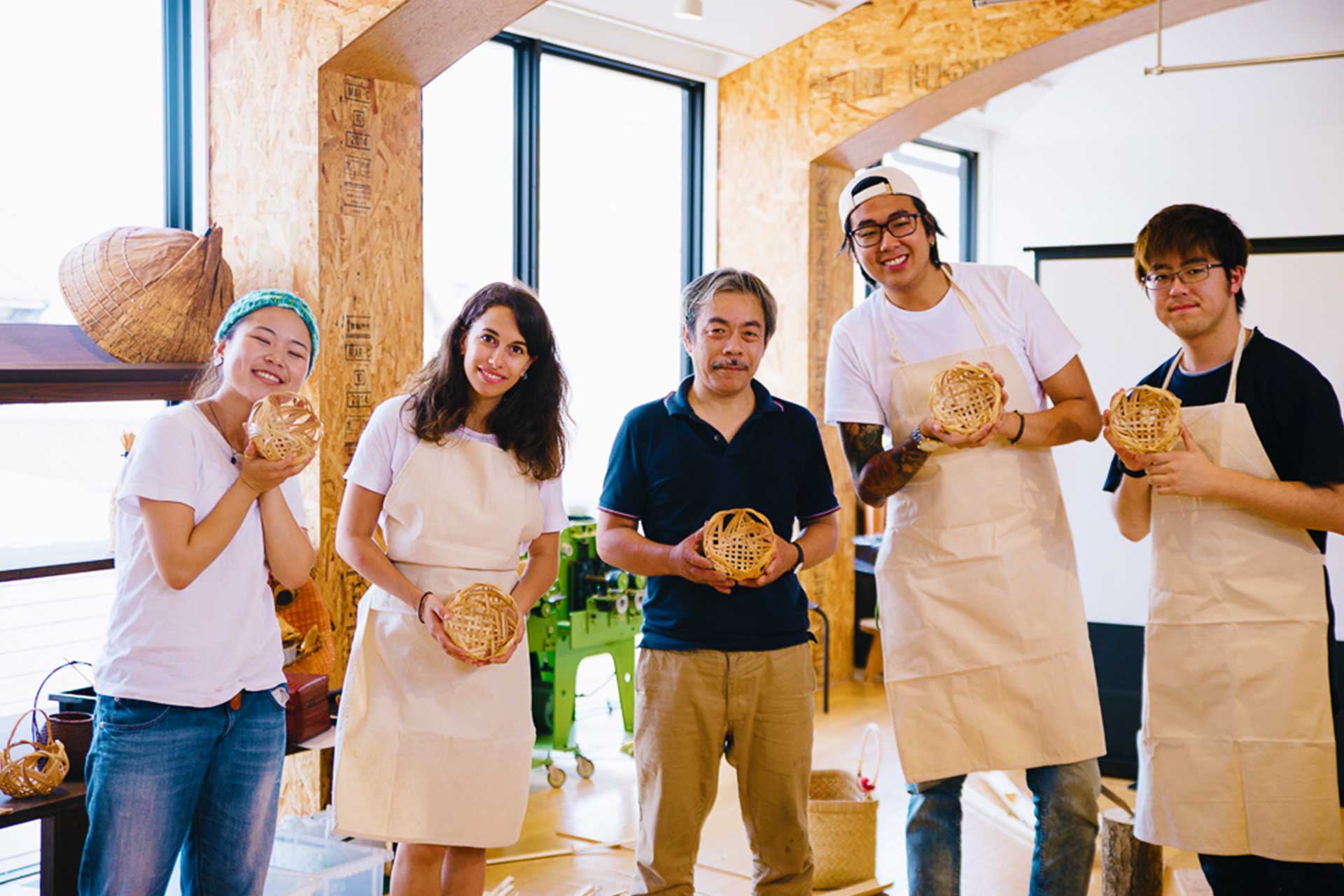 Success!
After one hour they completed a bamboo craft! "It was a very good experience," Eric and Alessia acknowledged as their trip became more fulfilling!
*Bamboo craft experience 2,000yen / person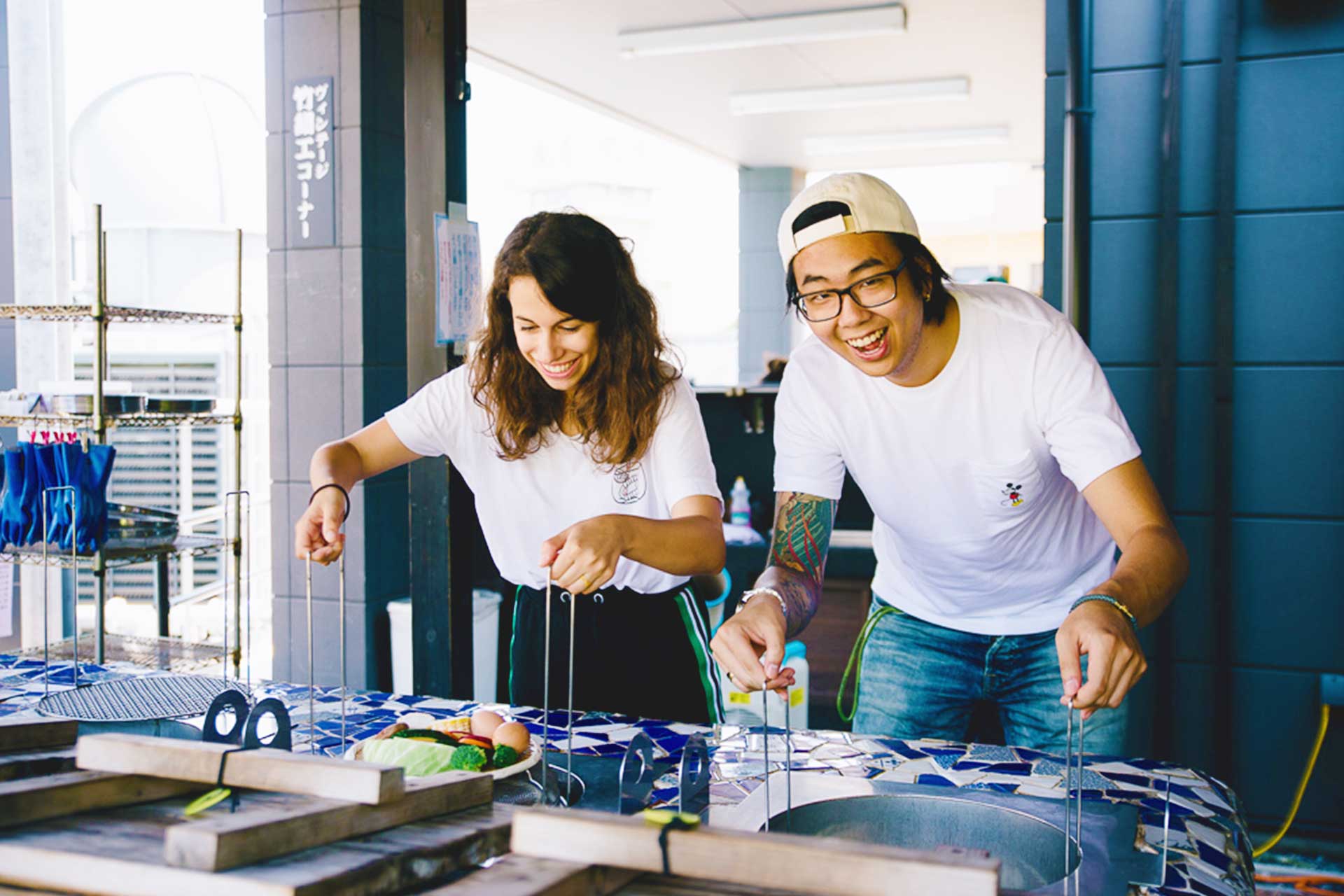 Before eating some very delicious looking food, they all showed big smiles. A gluttonous Hinata recommended Beppu's local gourmet "jigokumushi" or steamed food. Will it become Eric and Alessia's favorite too?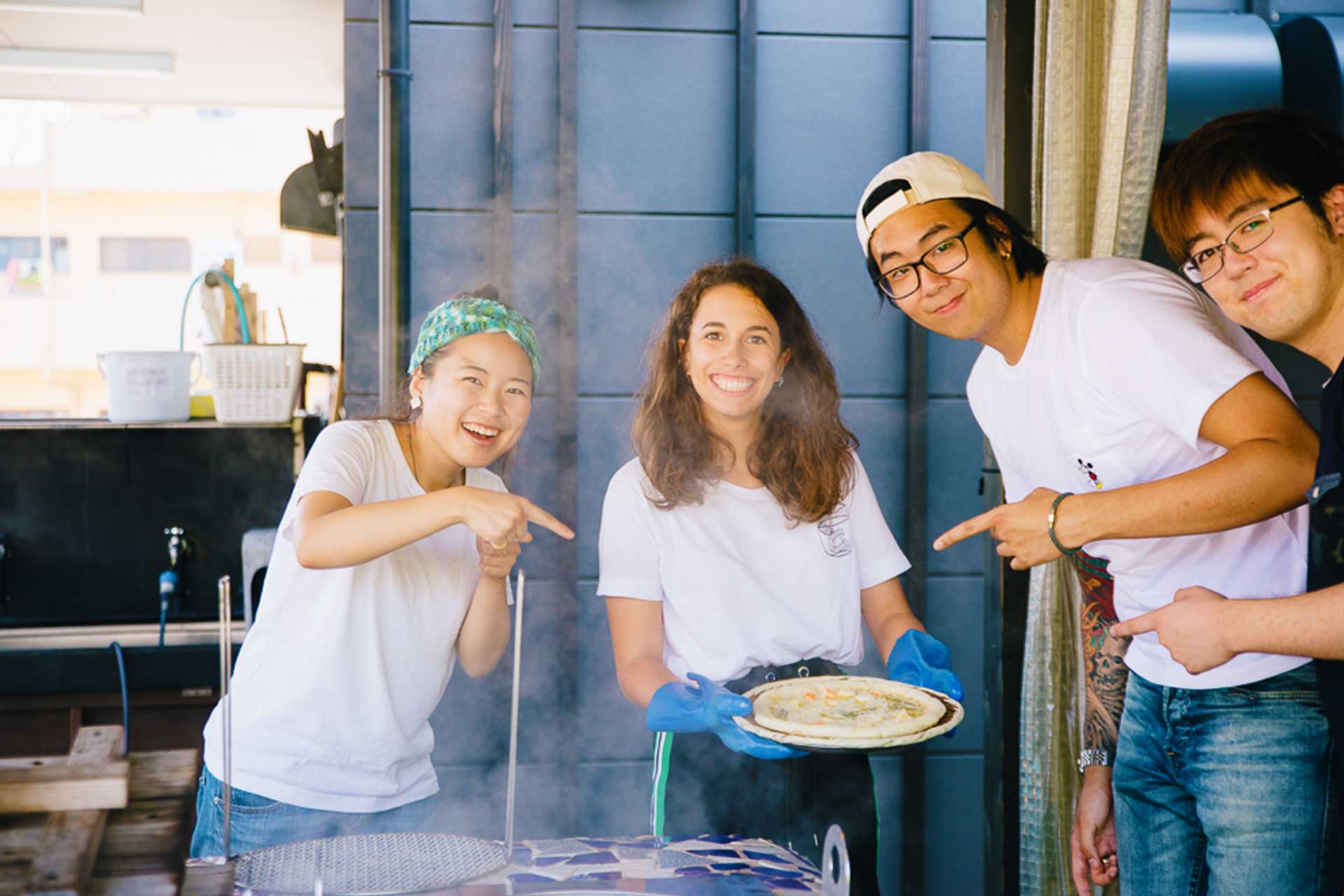 First came steamed pizza!!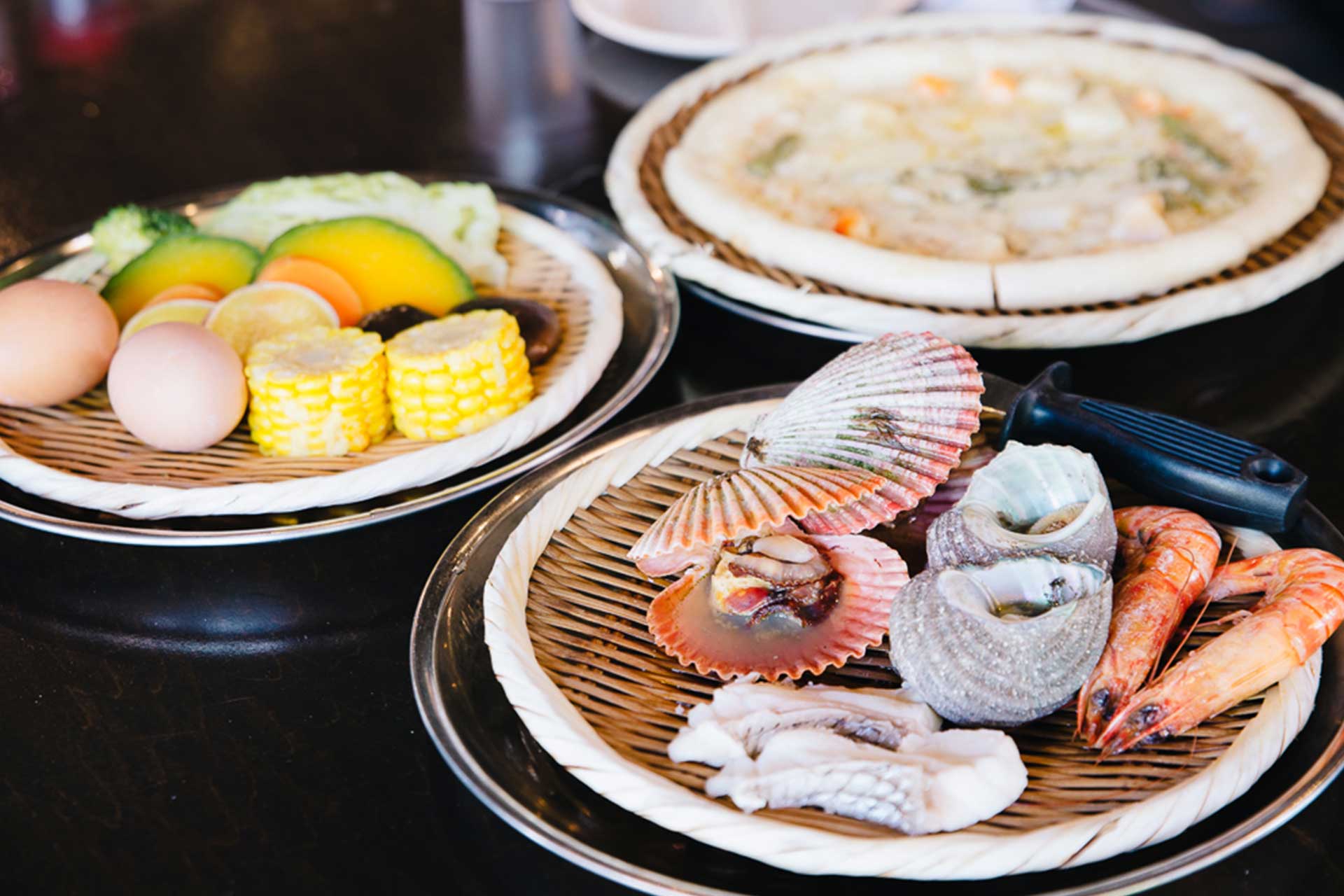 Today's lunch is Hinata's number one recommendation. After some time, Beppu's local delicacy, hell-steamed food, was ready to eat!!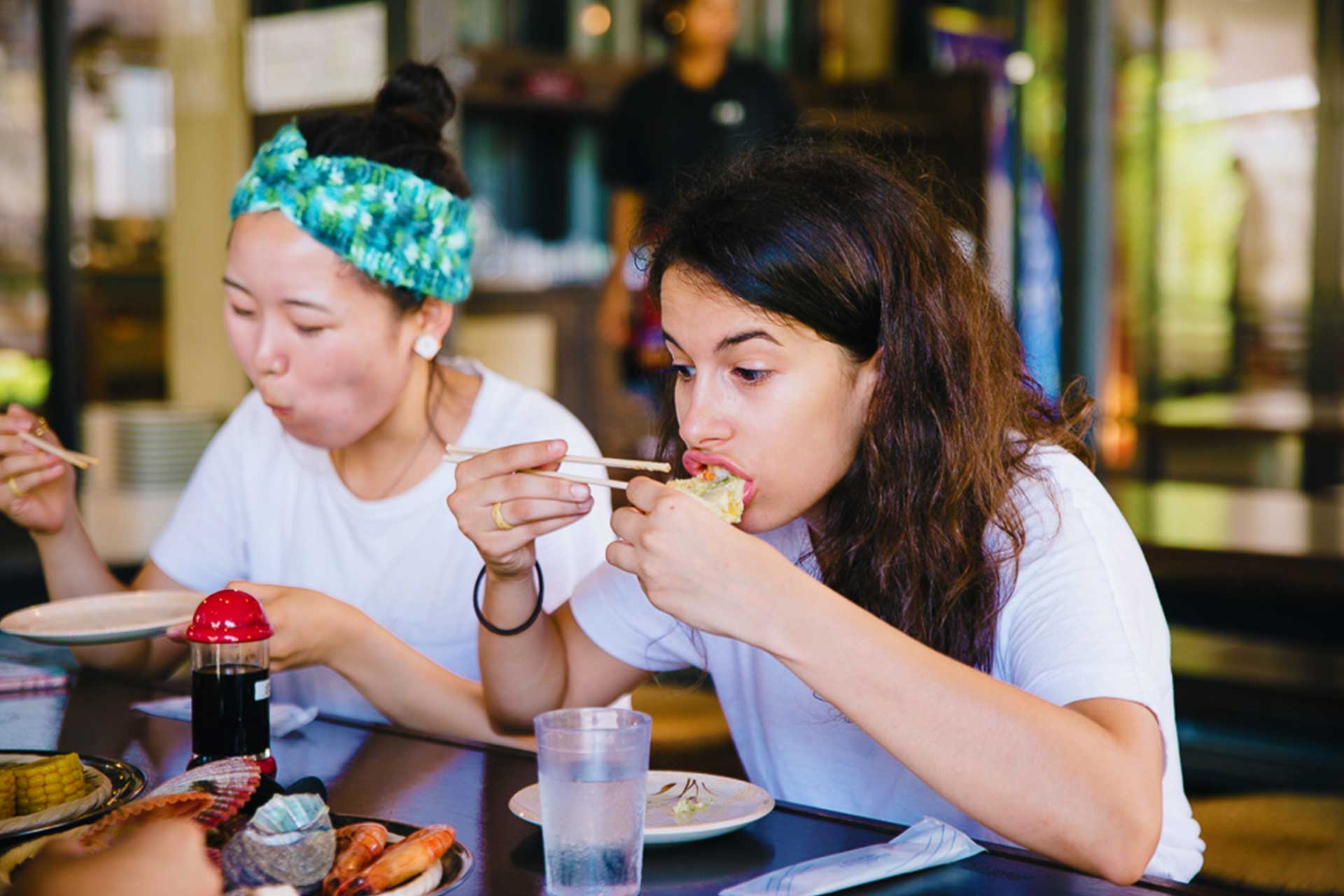 "Buono!! (tasty in Italian)" was the word that jumped from Alessia's mouth after taking a bite of the pizza.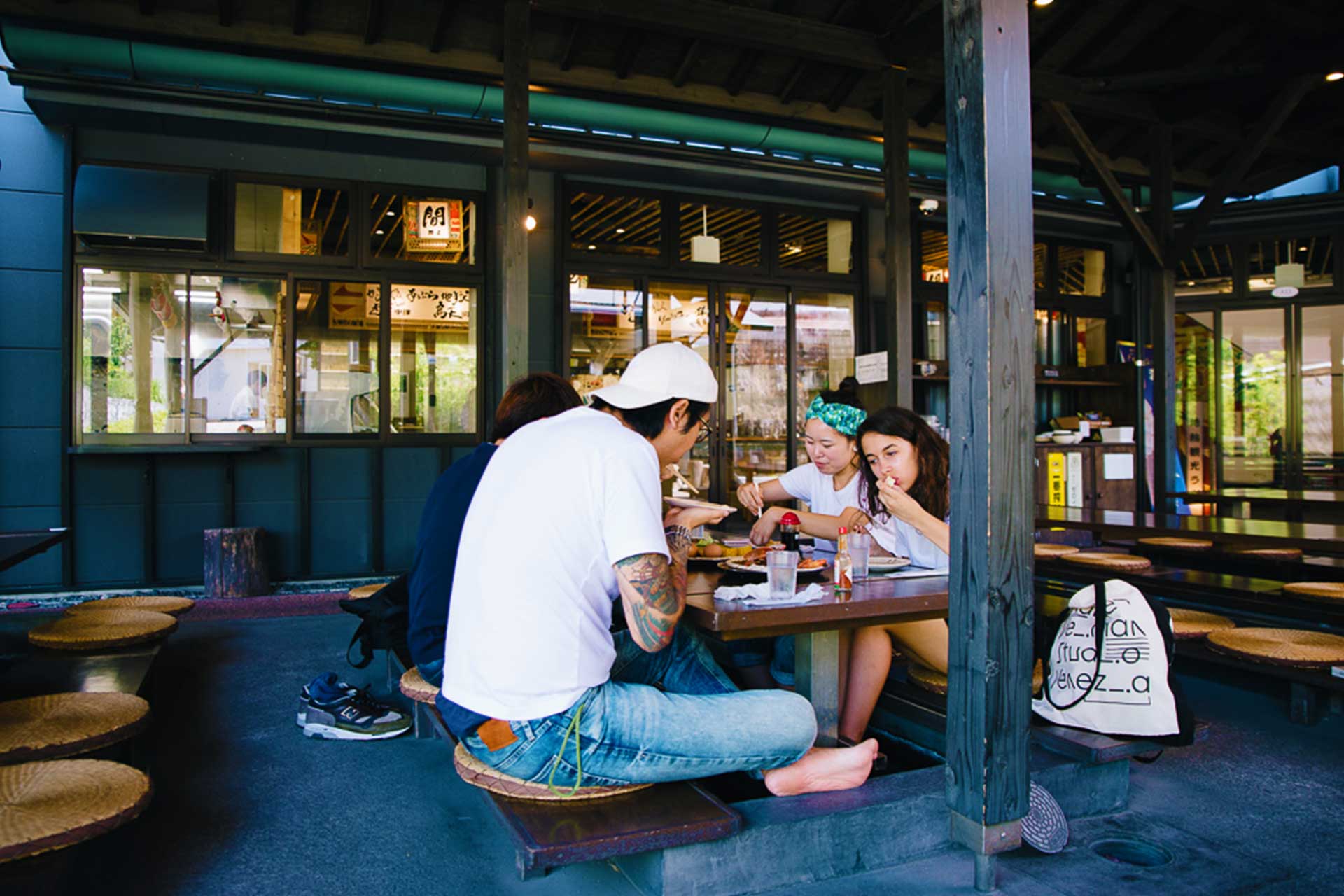 At this popular shop you can soak your feet in the foot bath while enjoying delicious food.
A place where you can enjoy food and hot spring water at the same time can only be found in Beppu.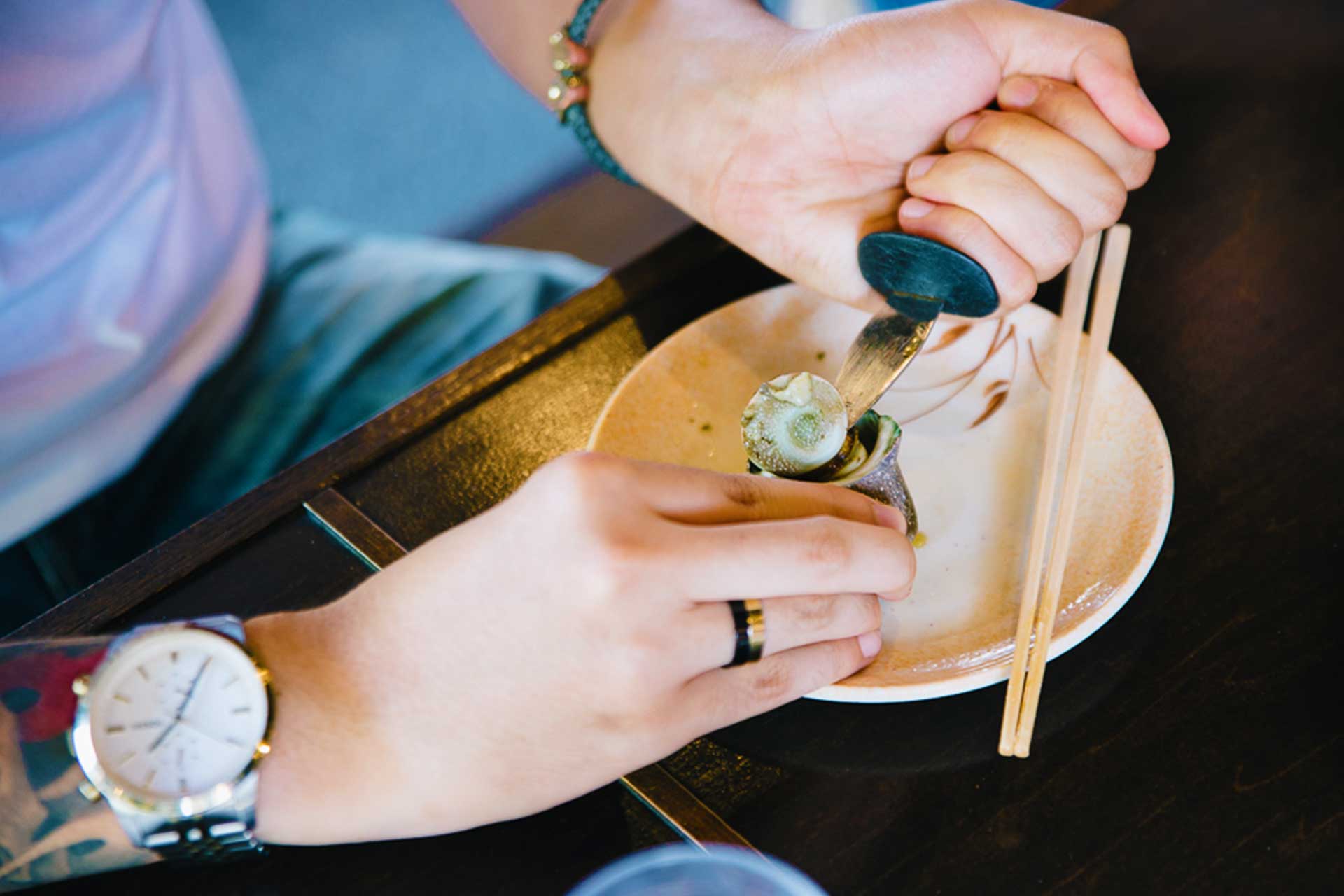 It was the first time in their life to try turban shell!
They liked the flavor so much they ended up eating not one but two! It opened up a new avenue for Eric.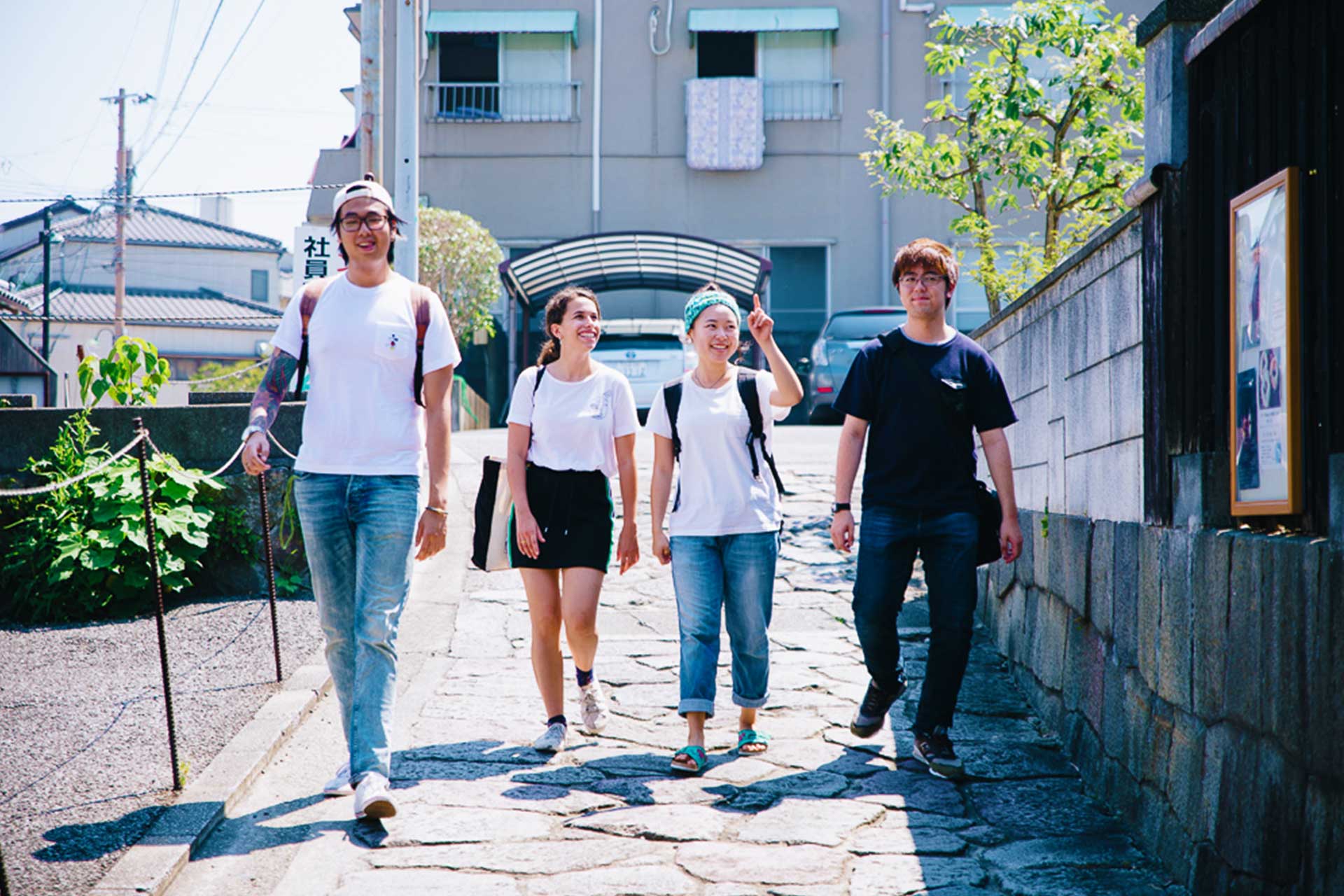 After eating, they headed to their final destination of this trip.
Hinata wanted to bring them to her favorite place.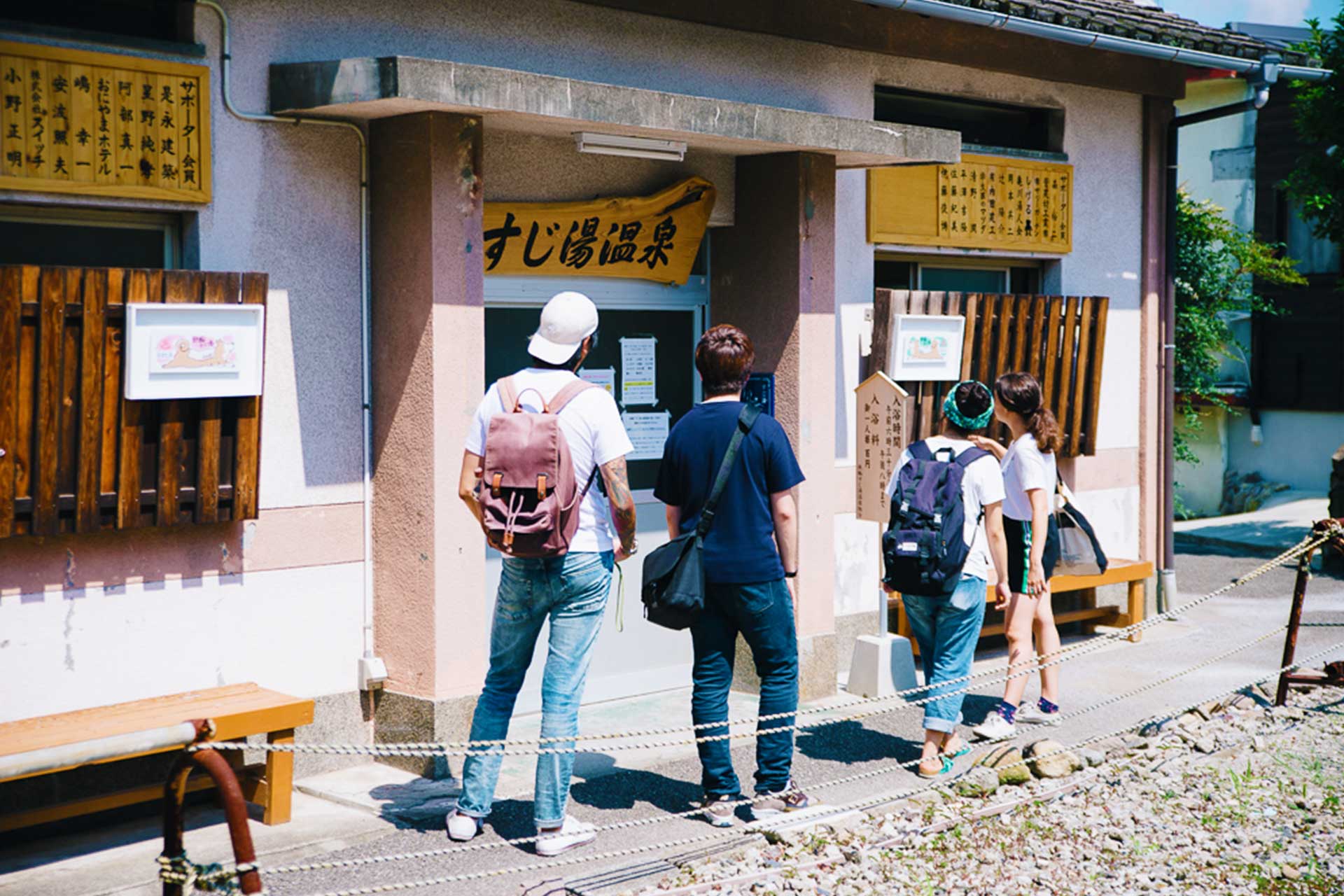 As expected, it was an onsen.
This onsen's "Kannawa Sujiyu onsen" water is completely from the source, which means it isn't cut with regular stream water. Some people come here to reap the benefits of the therapeutic properties of the onsen water. After bathing in this onsen, your body will stay warm for a long time and your skin with shine with beauty. Because of these two reasons, this onsen is Hinata's favorite.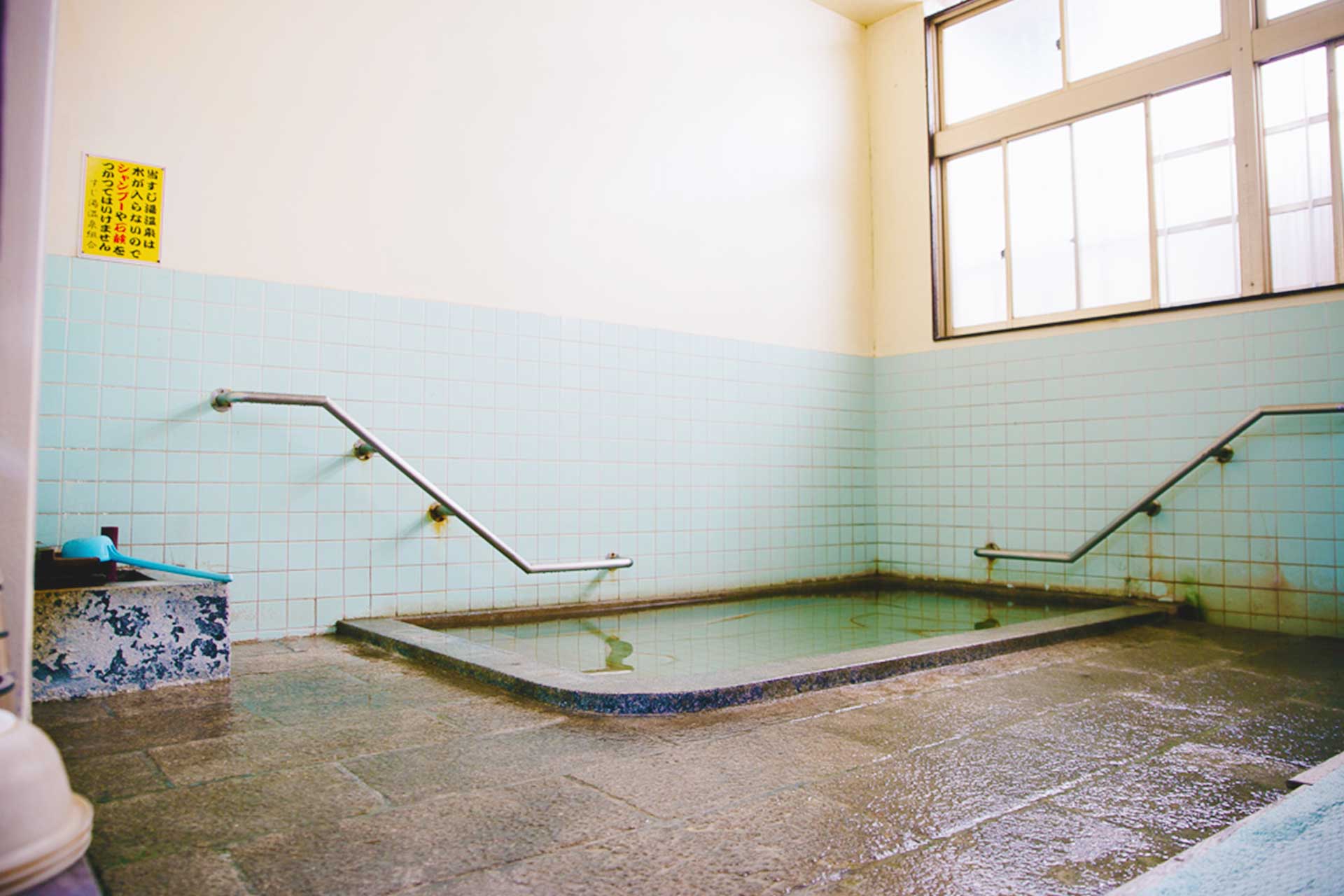 It was an onsen with the atmosphere of a local bathhouse found in Beppu. Eric and Alessia could understand the charm of this onsen.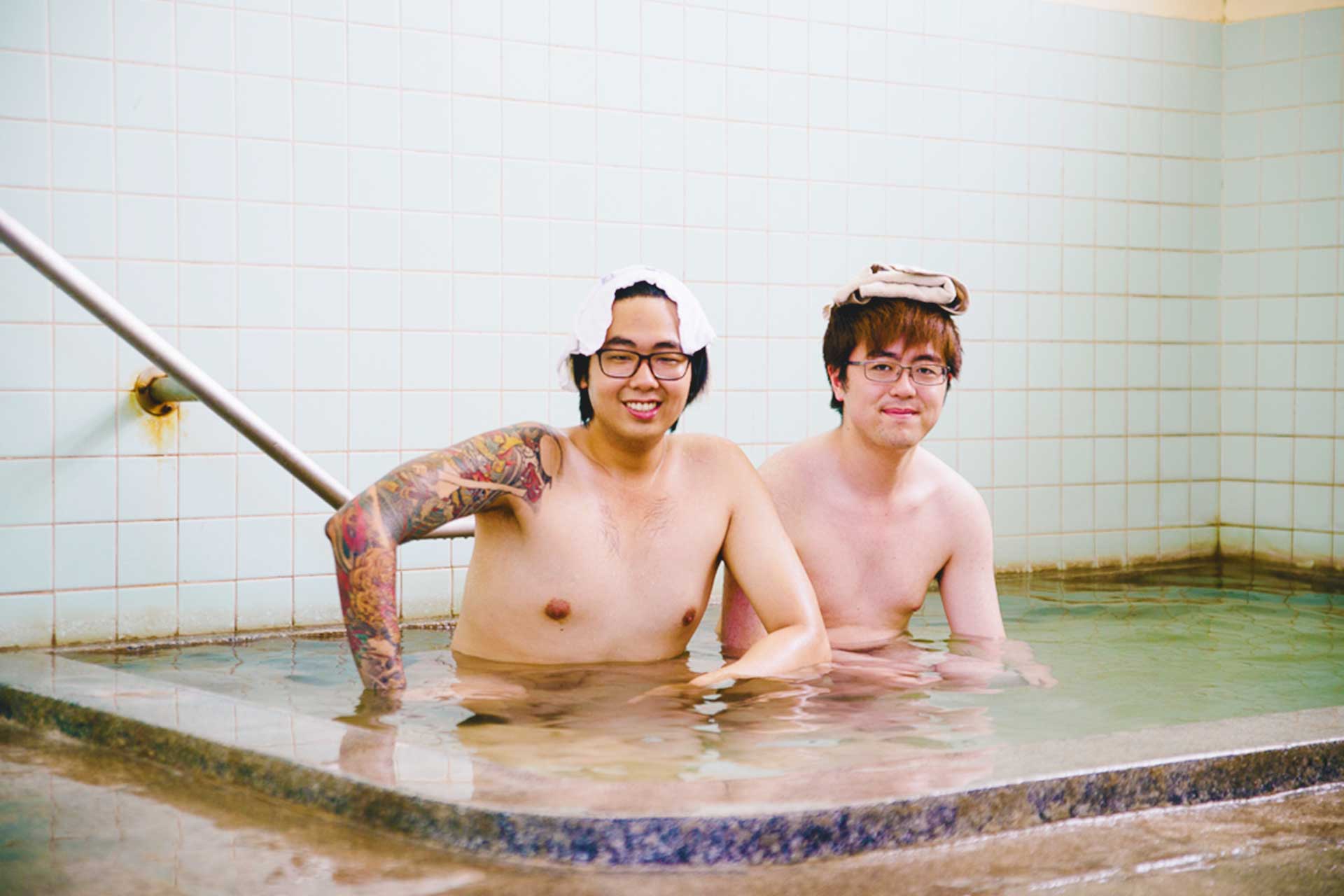 Onsen entrance fee 100yen / person
At this onsen having tattoos is permitted, However, washing with soap and shampoo is not permitted. It is an unusual onsen.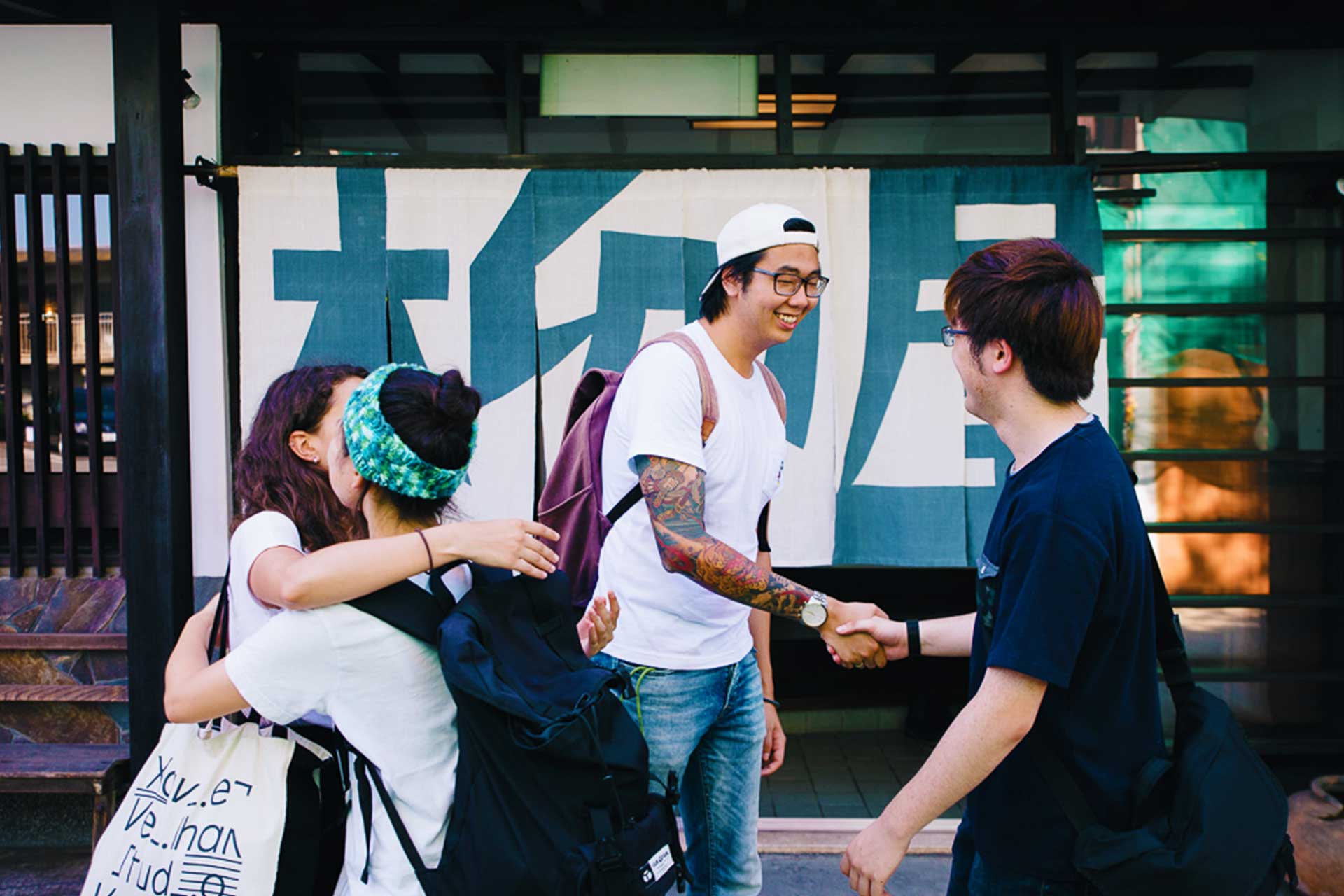 The trip ended after bringing the two travelers to their accommodation. Like good friends they would surely miss each other, parting ways for a long time. Eric said, "Everything that I did in Beppu was so fun. I had so many first time experiences and they were all wonderful. I was happy I was able to make a good bamboo craft as well."
Alessia said, "It was the first time I met Hinata and I was surprised at how well I got along with her. It was my first time seeing the Jigoku hell and it was surprising. The onsen steamed food very delicious. The onsen was very relaxing as well. Thank you so much!"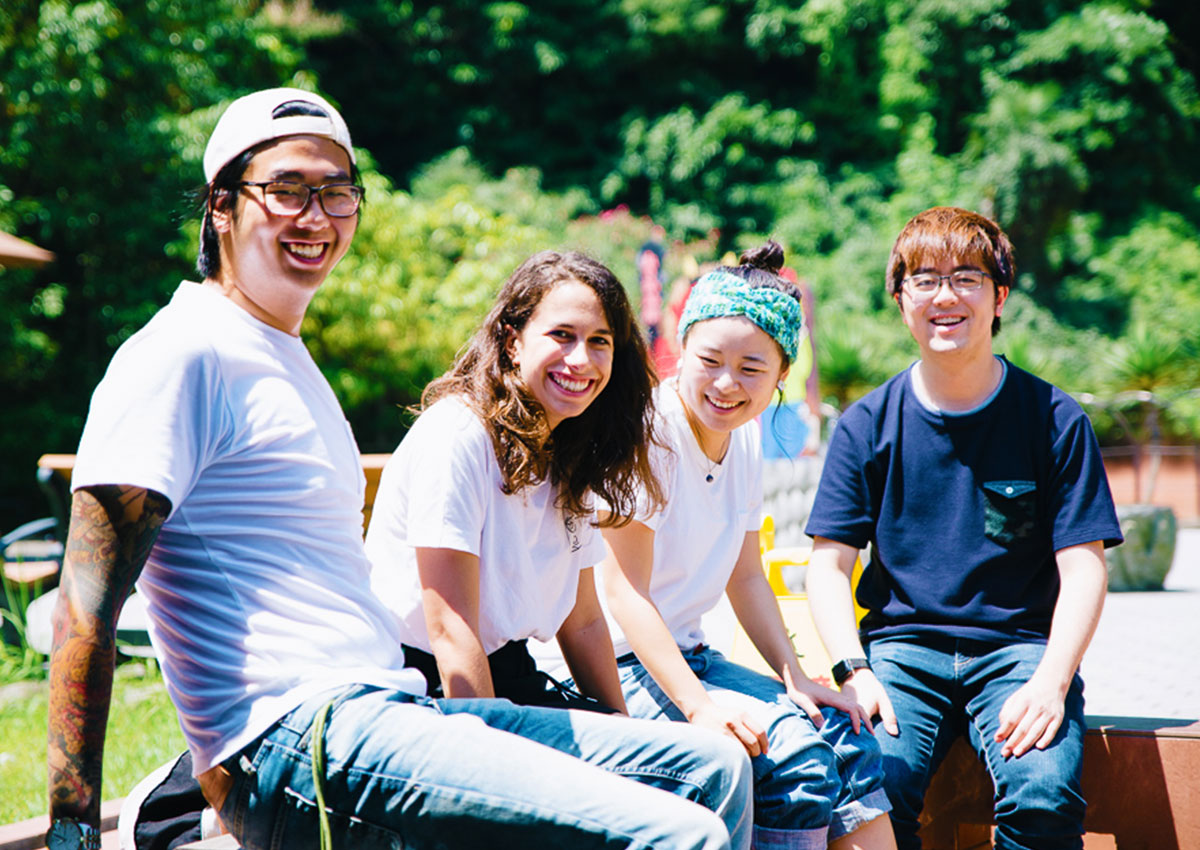 Let's Take a Test to Find Out Which Onsen Suits You The Best!
If you answer some easy questions, the information of Onsens that suit you the most will be sent by an email.
You can also ask local guides to show around, so feel free to take a test!
EnjoyOnsen